Apoloco Cafe, Hidden Cafe in Amadeo
People usually share coffee shops that are "hidden" because it is either new or a little bit far from the road. But if you really like to visit a real hidden cafe, you have to go here to Apoloco Cafe. This is really a hidden cafe because you won't know that this existed unless you heard it from a friend or from social media. So, together with Your Tita Ja, we tried dining here and tasted their featured meals.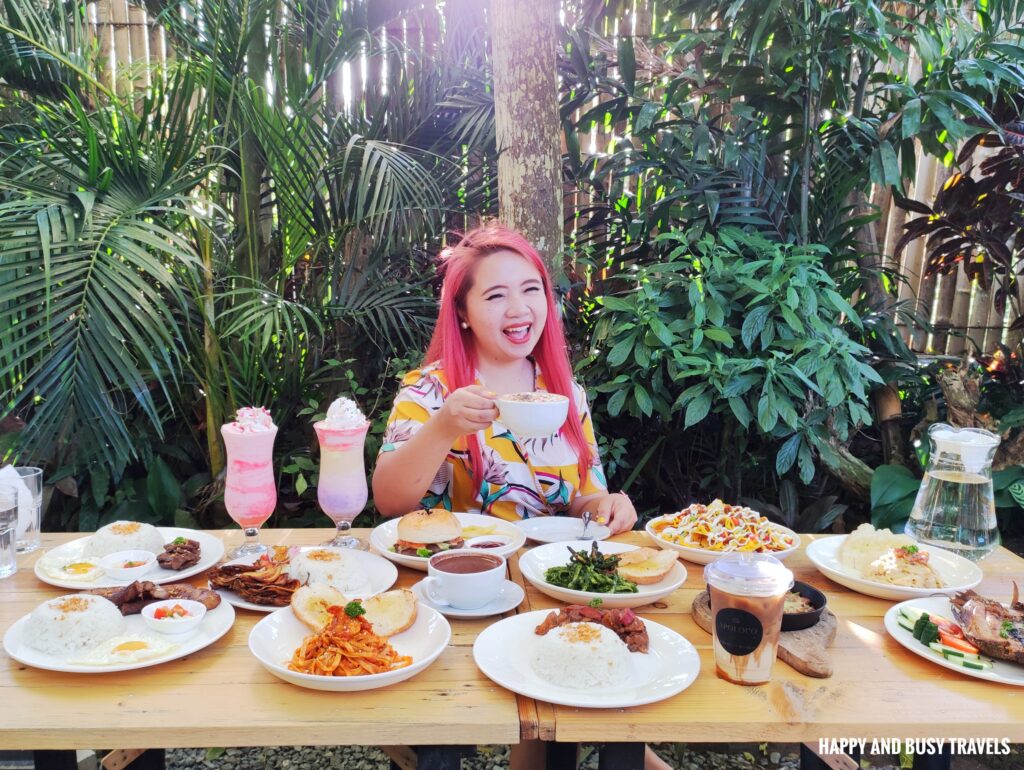 The name Apoloco Cafe came from the terms "Apo na loko" which means naughty grandchild. The grandfather of the owners was called Apo na loko back in the day, so they combined it and came up with Apoloco.
Important Information
Facebook: Apoloco Cafe
Operating Hours: 8 AM – 8 PM
Contact Number: 0933 815 5316
Email Address: [email protected]
Payment Options: Cash, GCash
Dining Options: Dine In, Take Out, Delivery
Address: 4-098 Sitio Loob, Maitim 1st, Amadeo, Cavite
Google Maps Link: https://goo.gl/maps
Apoloco Cafe
The cafe is really hidden so we had to use waze/ google maps just to get here. But when we arrived at the cafe, we instantly felt the great ambiance that it gives its guests.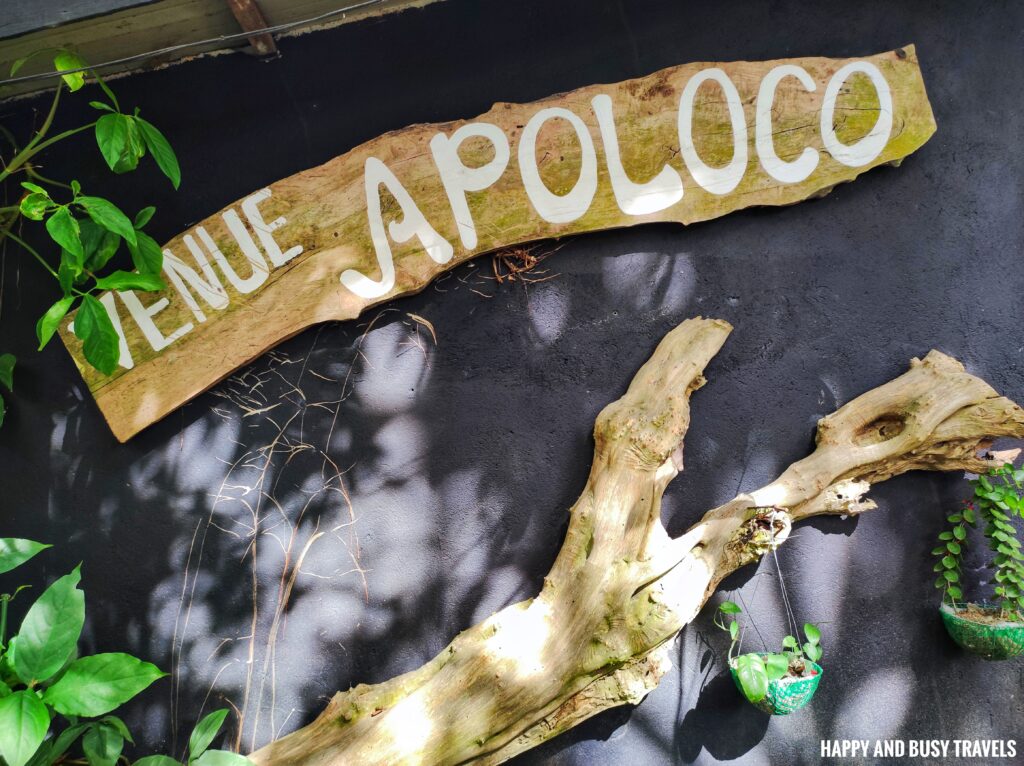 The ambiance is relaxing, it's like taking a rest and eating in your own garden in your backyard.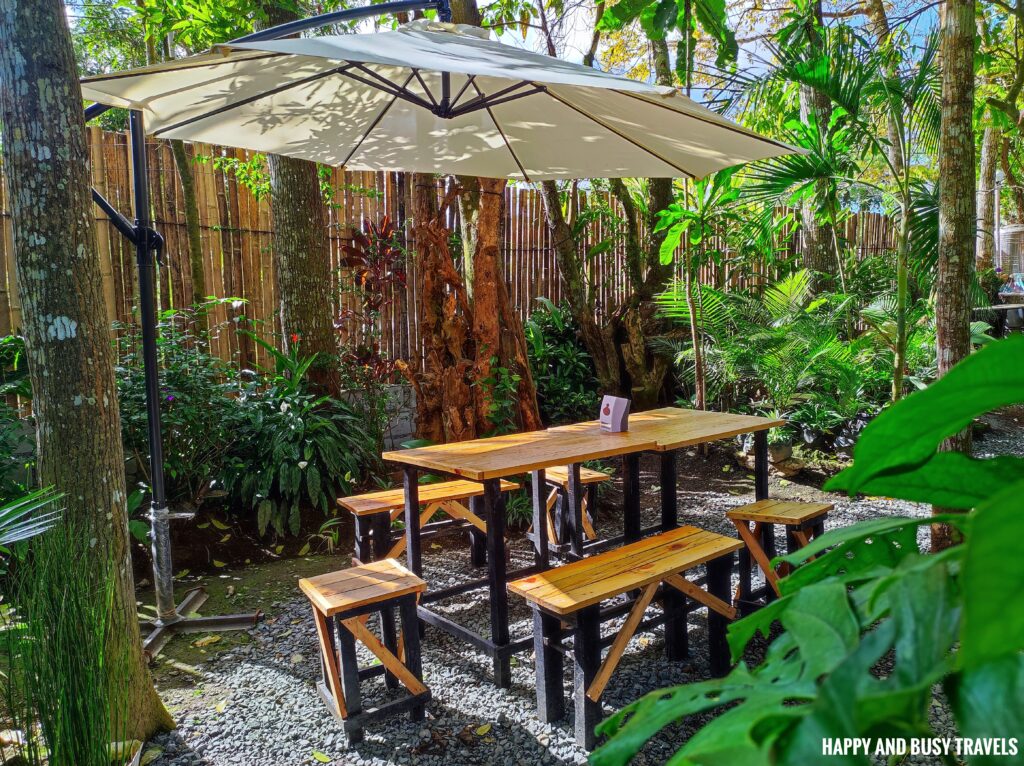 Just look at the tall trees around, and the luscious plants.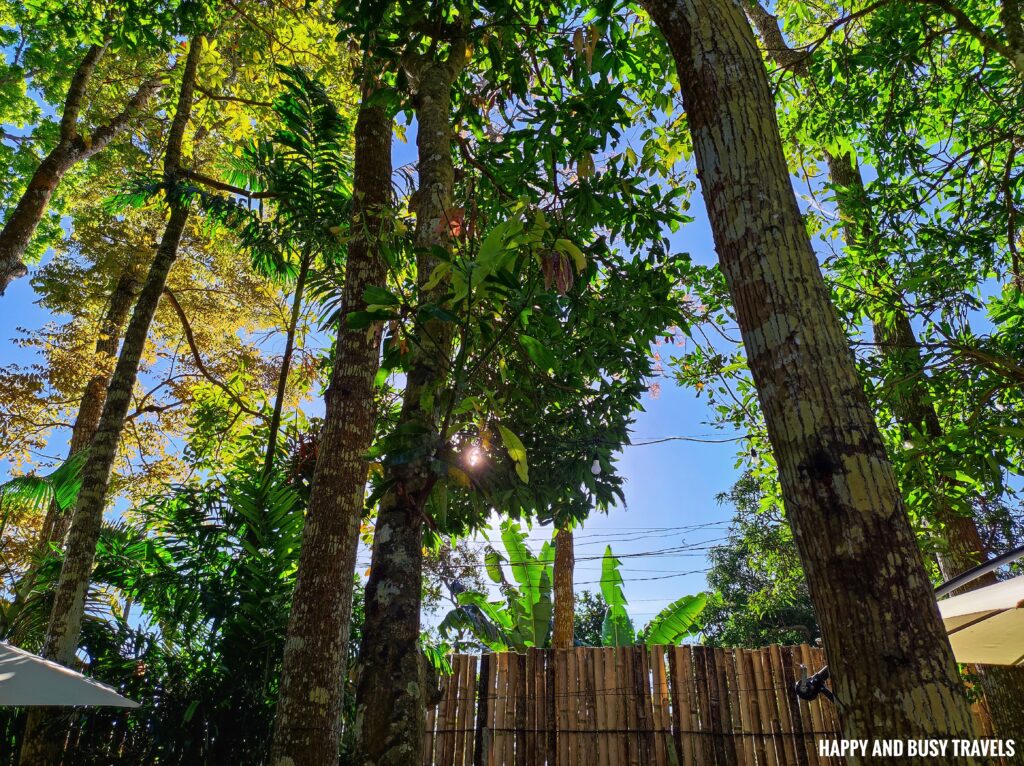 More pictures will be uploaded at the end of this blog.
Food and Drinks of Apoloco Cafe
They have a wide variety of food and drinks that can surely accommodate every guest.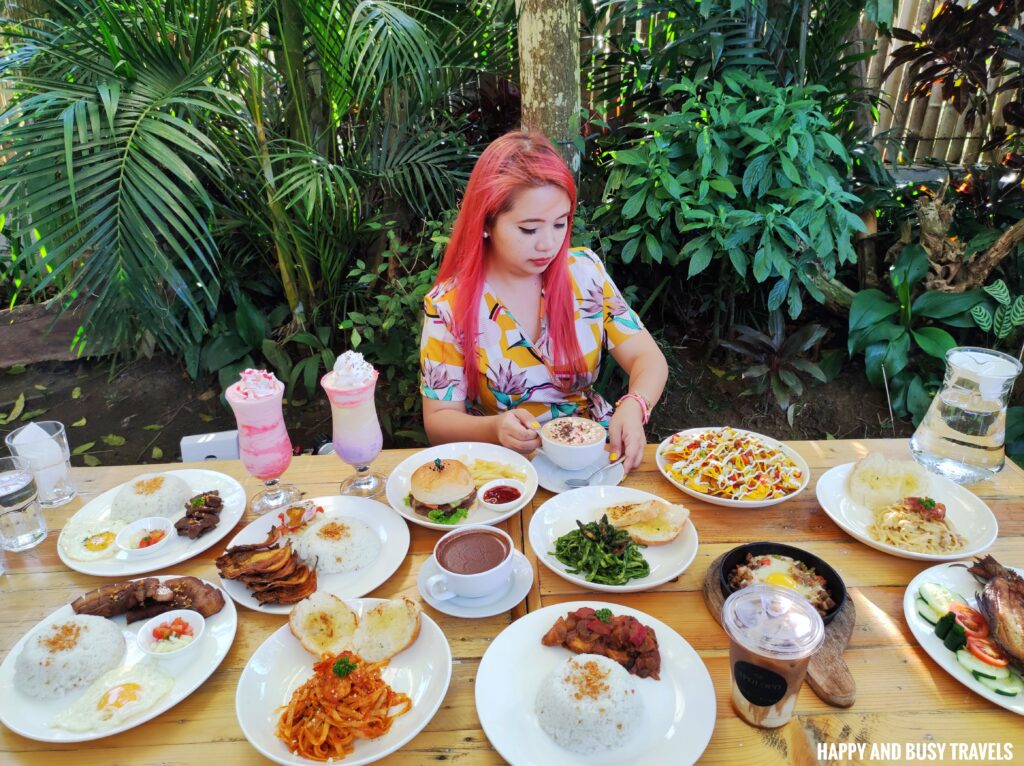 Nachos
This appetizer is great for a group of friends or family.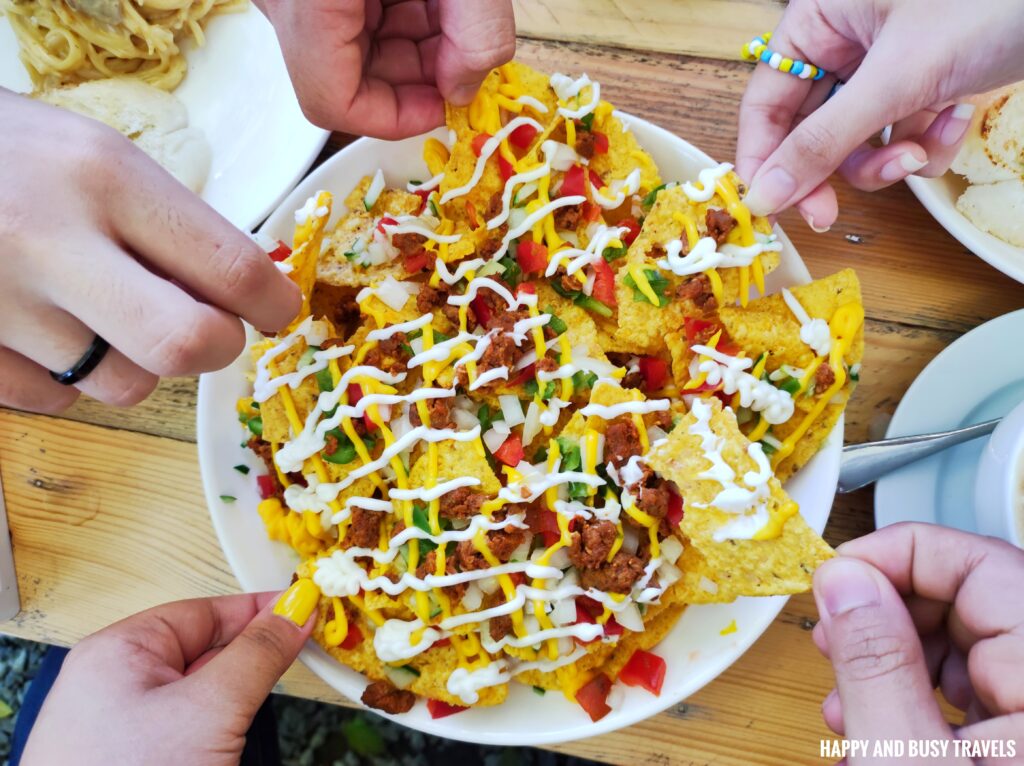 Their Nachos tasted good and are good for 3 to 4 persons. Even though we haven't finished all of the Nachos in a long time, the chips are still crispy.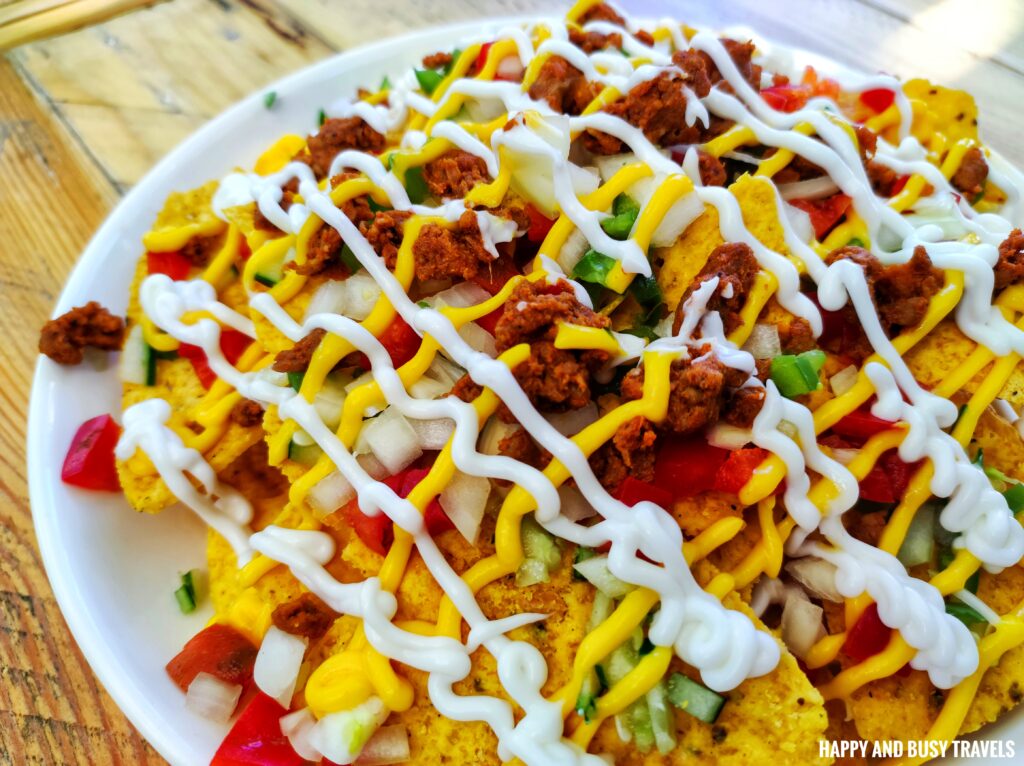 Apoloco's Burger
Of course, they also have their signature burger. It may look simple, but it tastes good.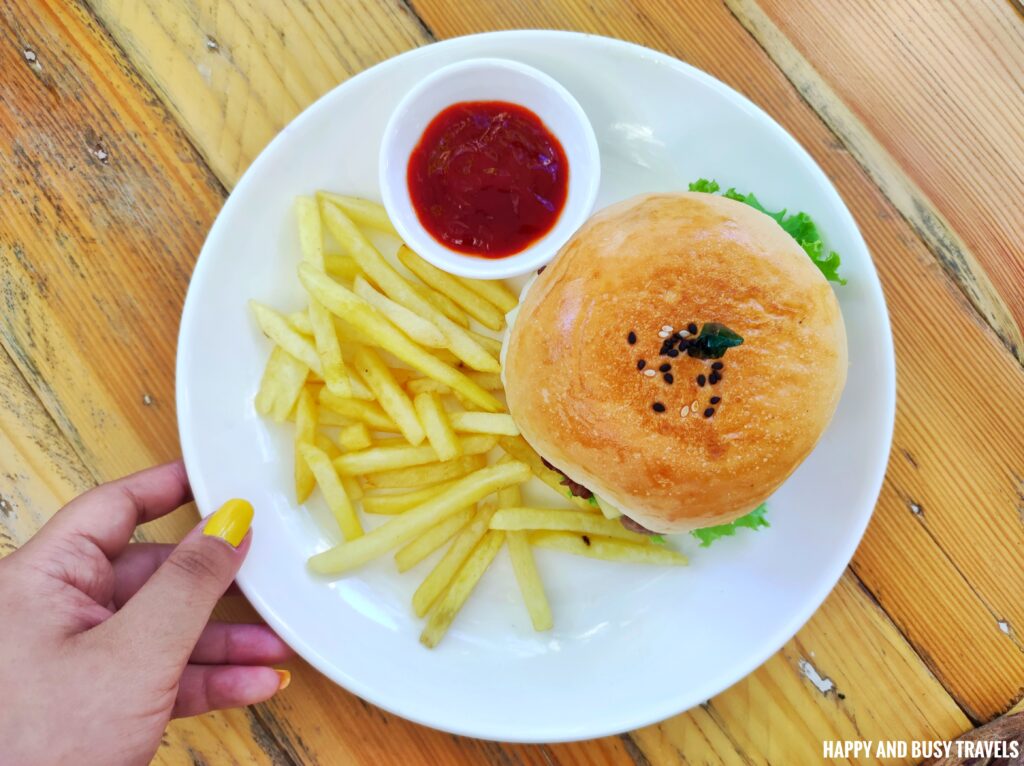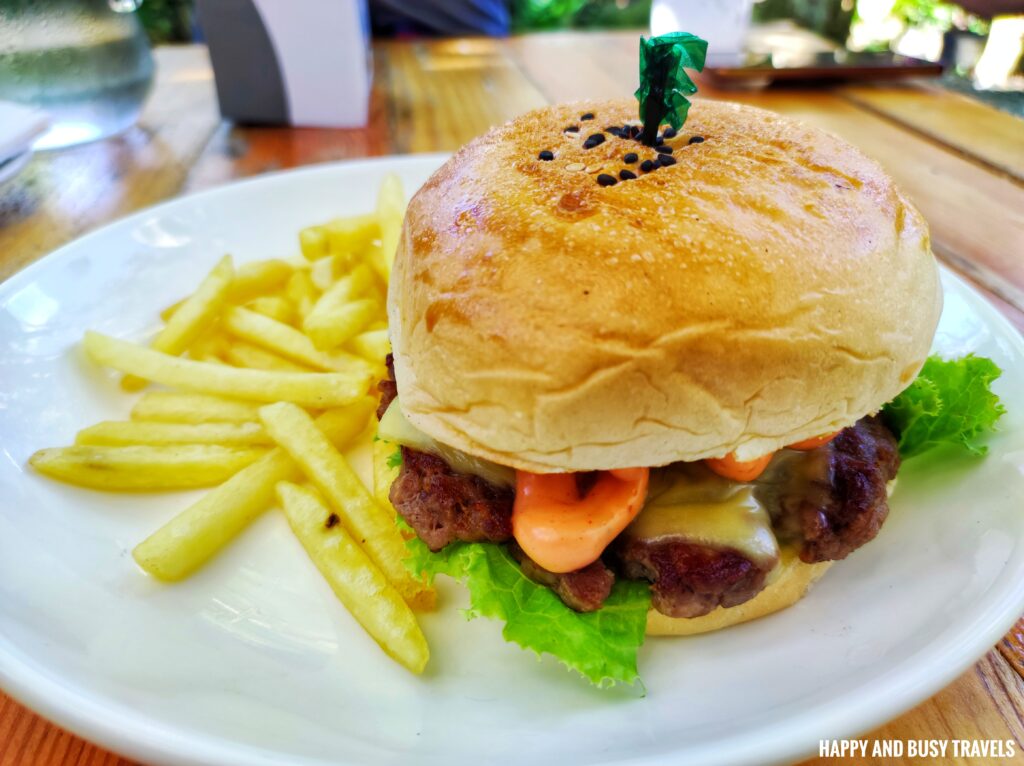 Carbonara
First from the pasta section, is this Carbonara. This tasted good, creamy and I love how they topped it with a crispy Bacon.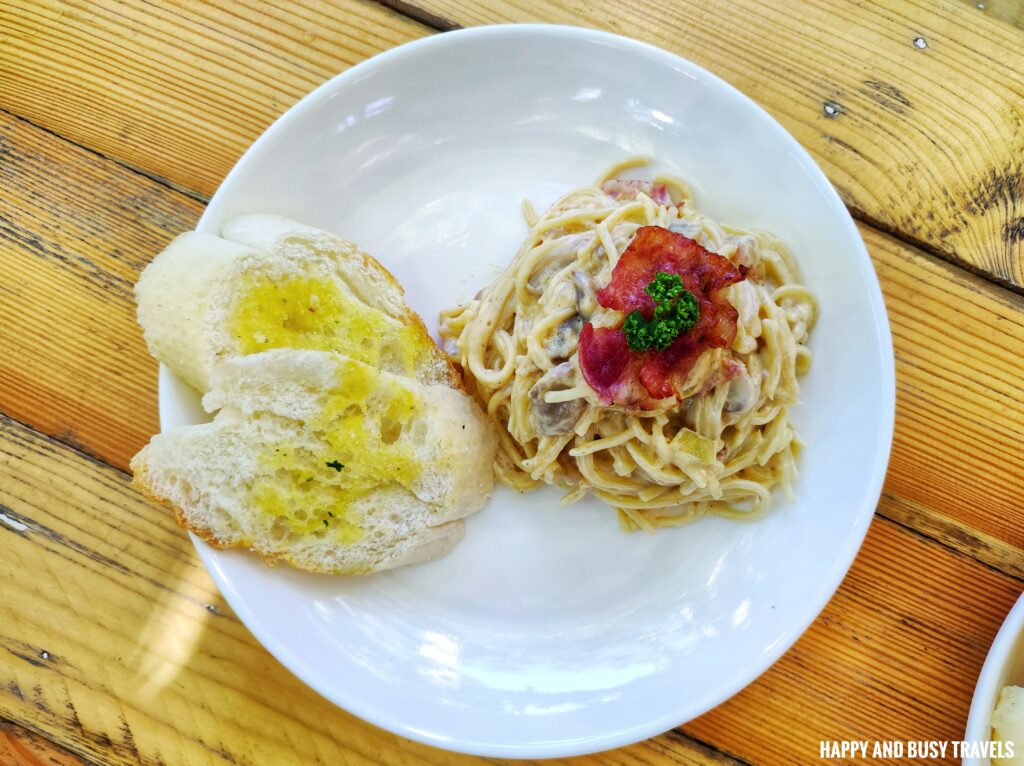 Two toasted breads are also included in this meal.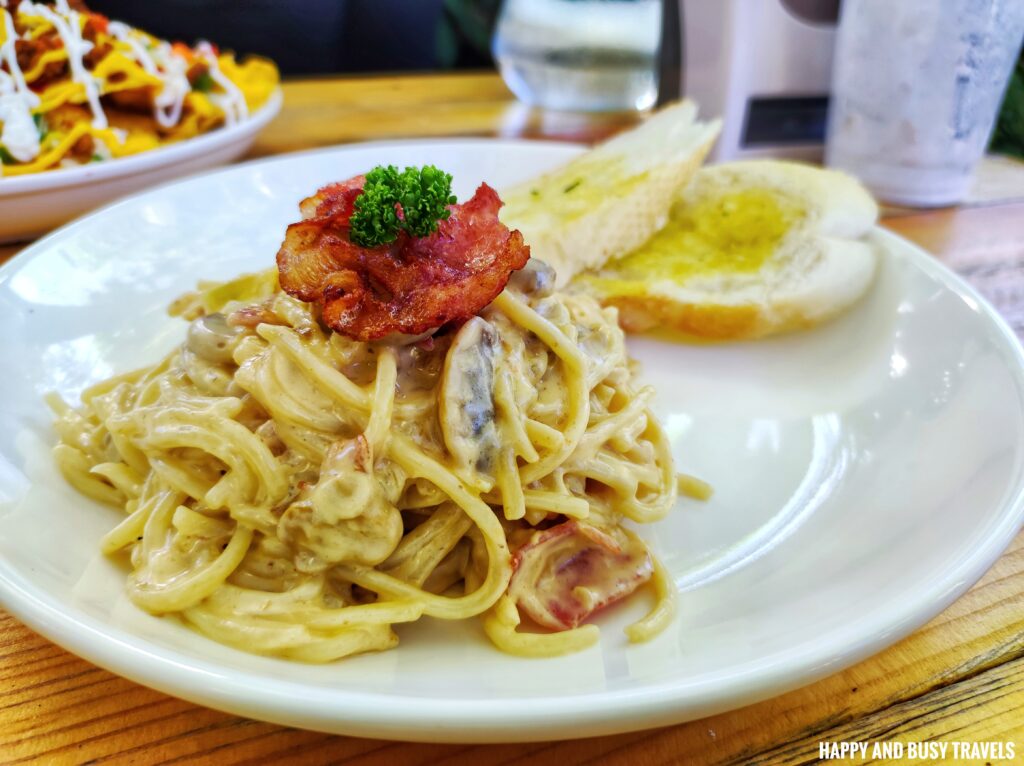 Shrimp Marinara
If you prefer red sauce pasta, and seafood, this dish is for you.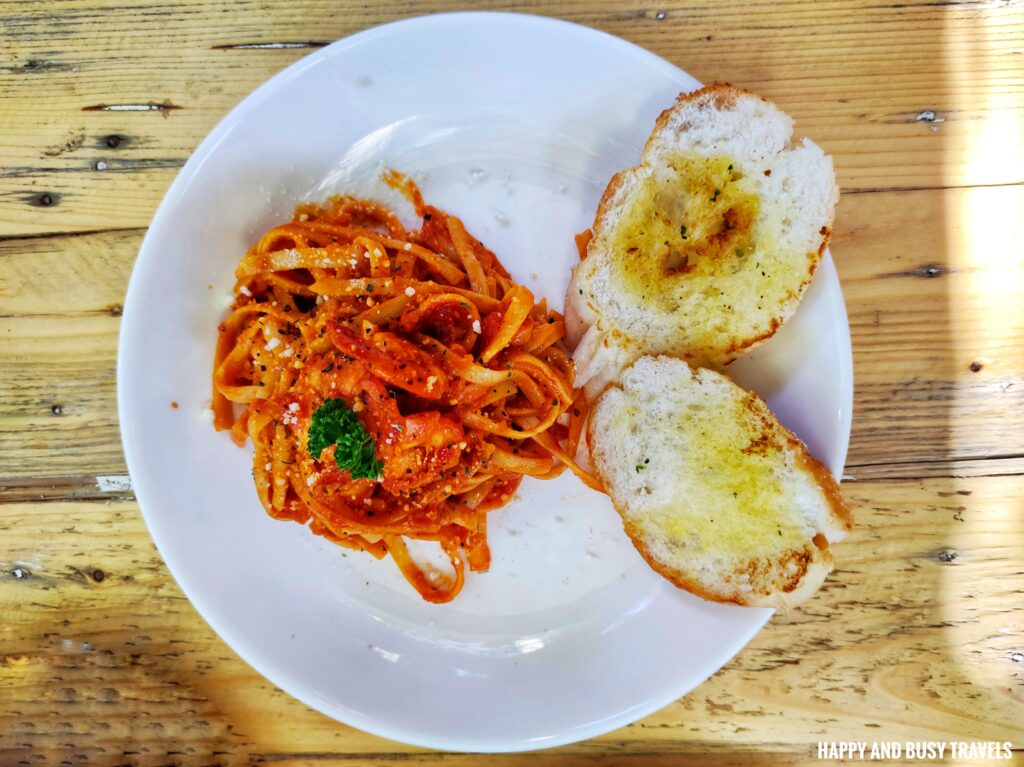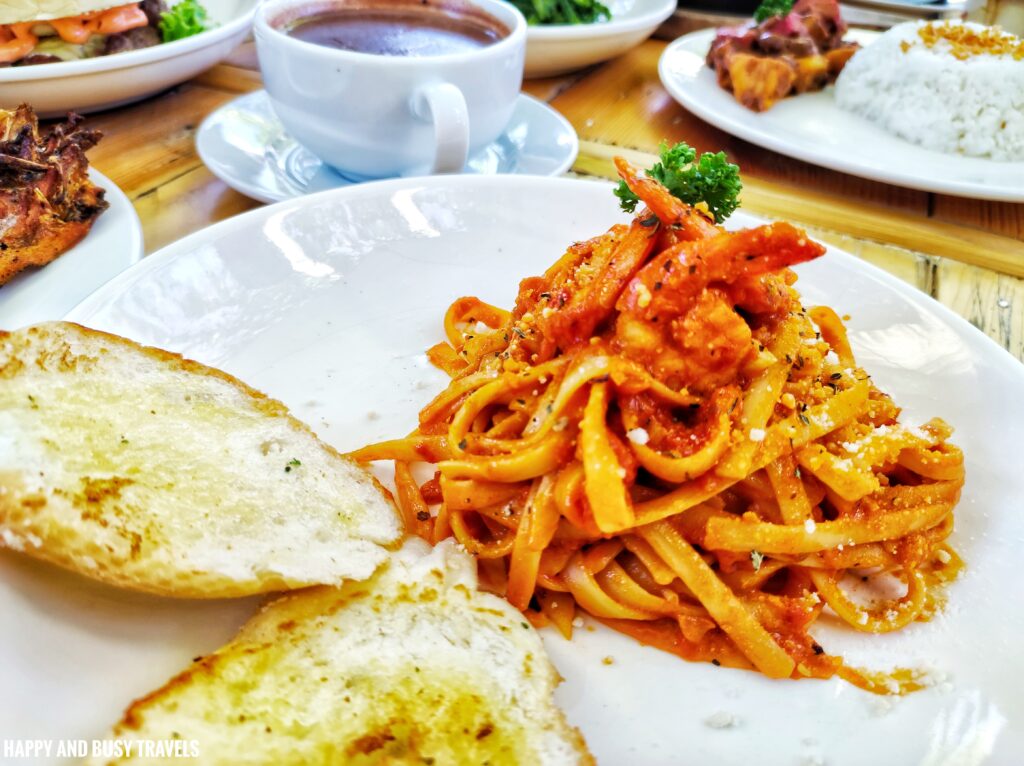 Homemade Pesto with Shrimps
Last in the pasta section is their Homemade Pesto with Shrimps. This is also best for seafood lovers, and those who likes to explore with different tastes.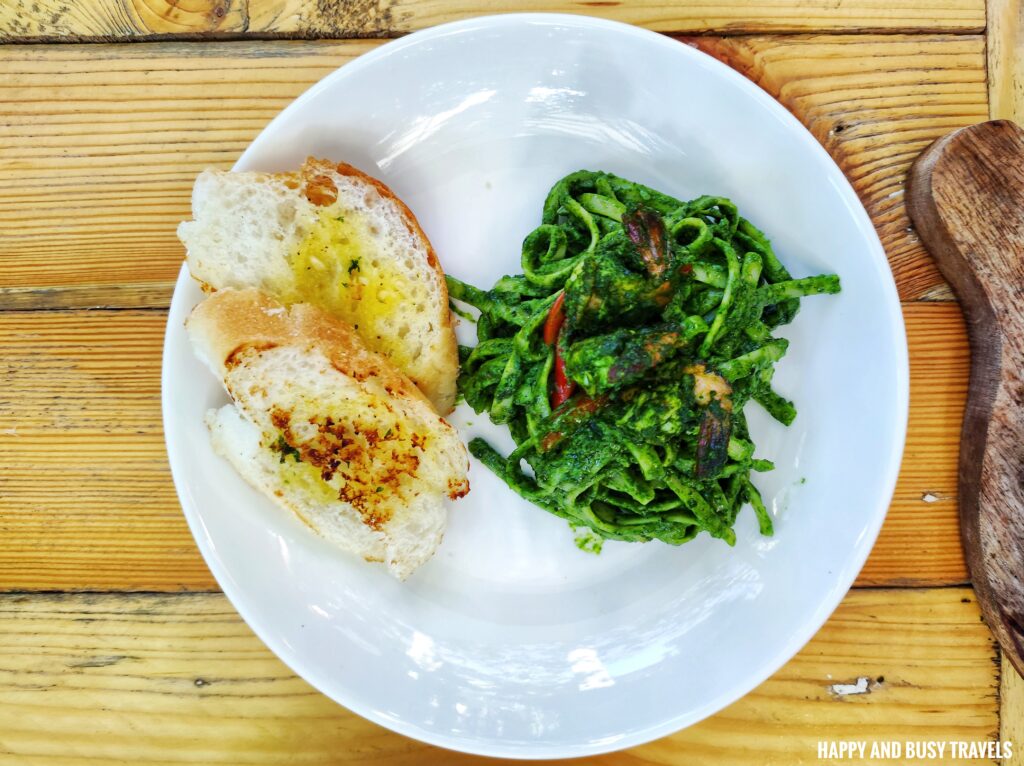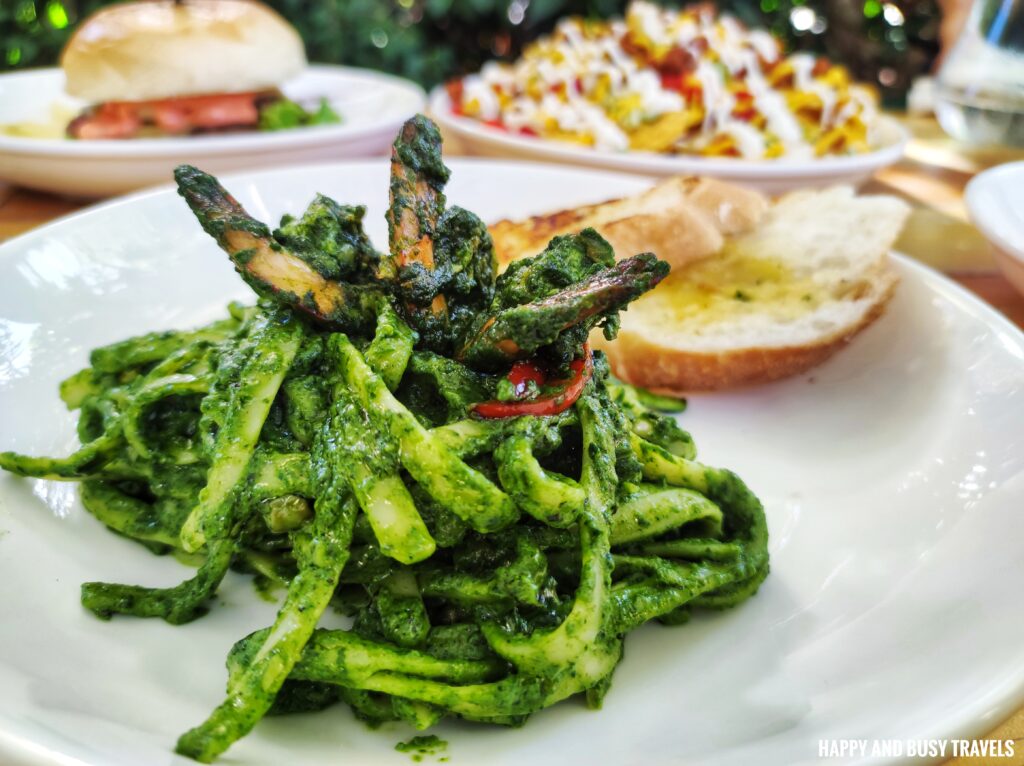 Sizzling Pork Sisig
This is their version of Sizzling Pork Sisig, which is also delicious and served in a cute sizzling plate good for 1.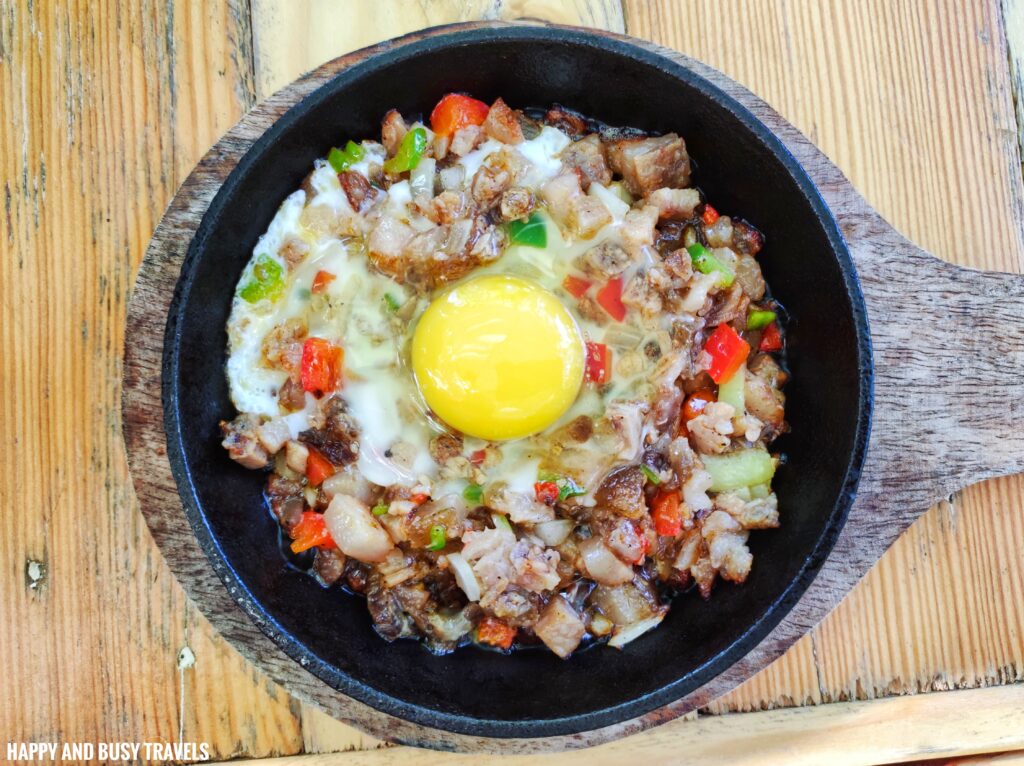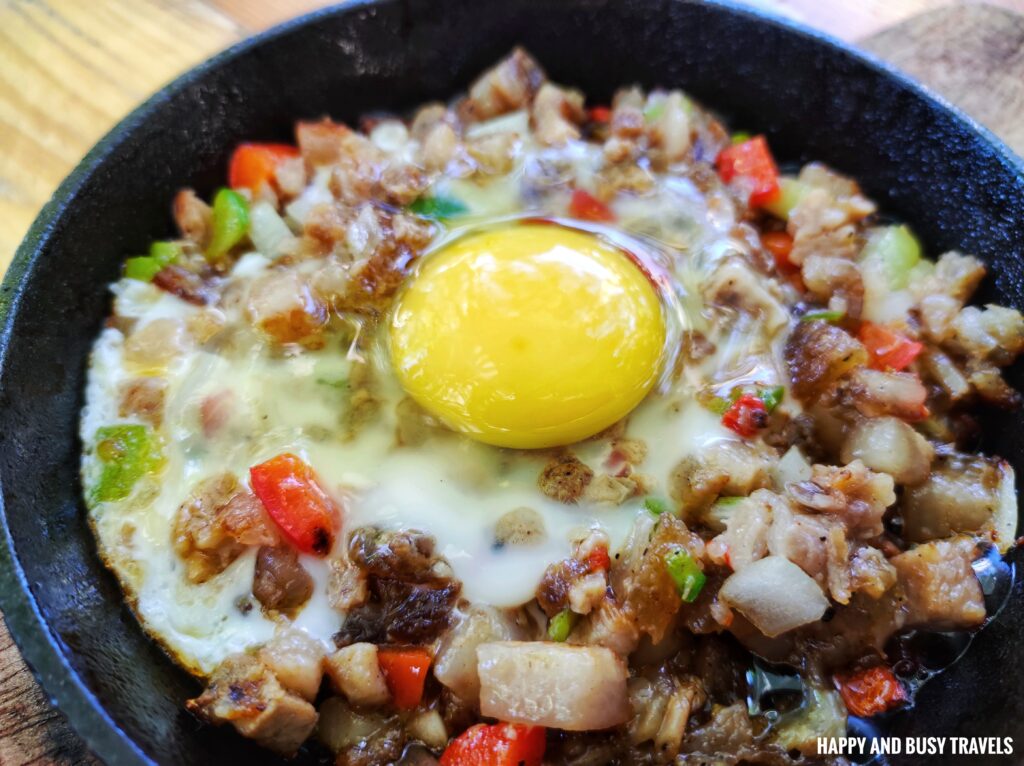 Boneless Bangus
Here's another dish that is perfect for the Lenten season, the Boneless Bangus.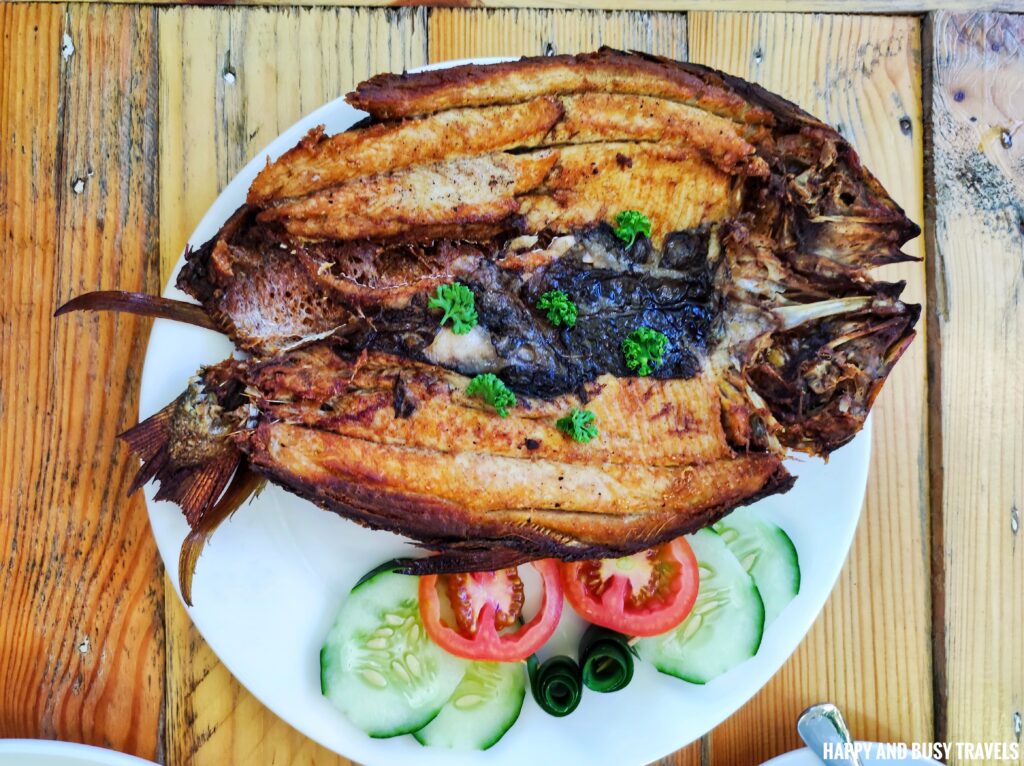 This is fried perfectly and not that oily. Plus, those who loves to eat the belly of this fish will surely love this.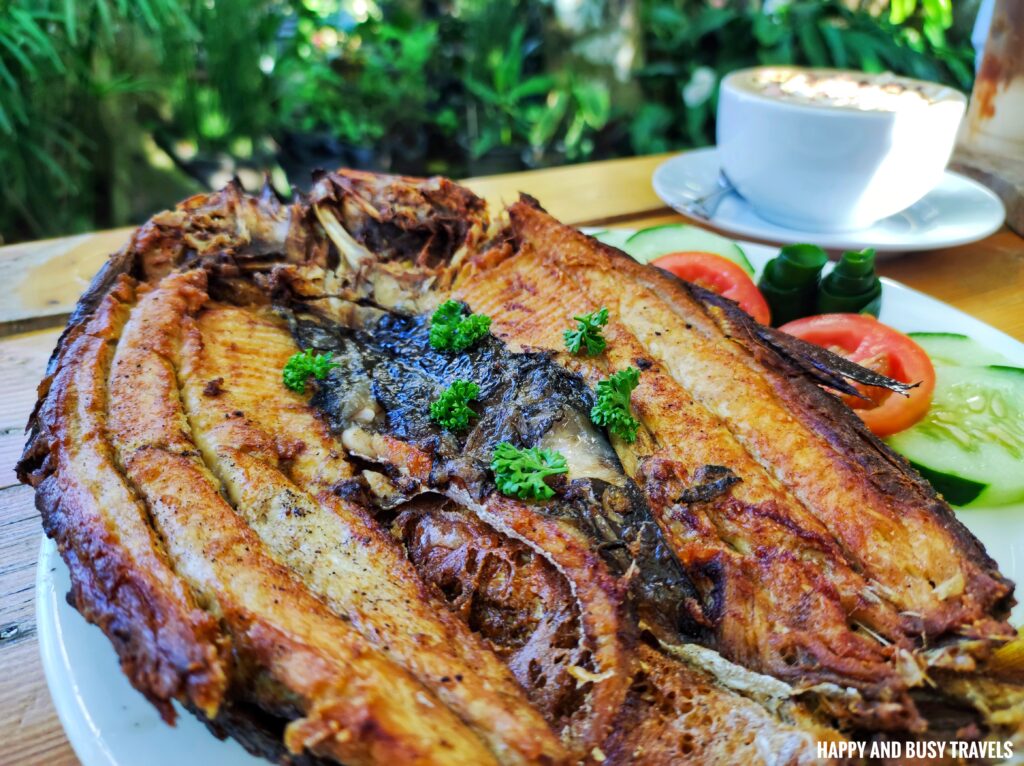 Just look at this belly!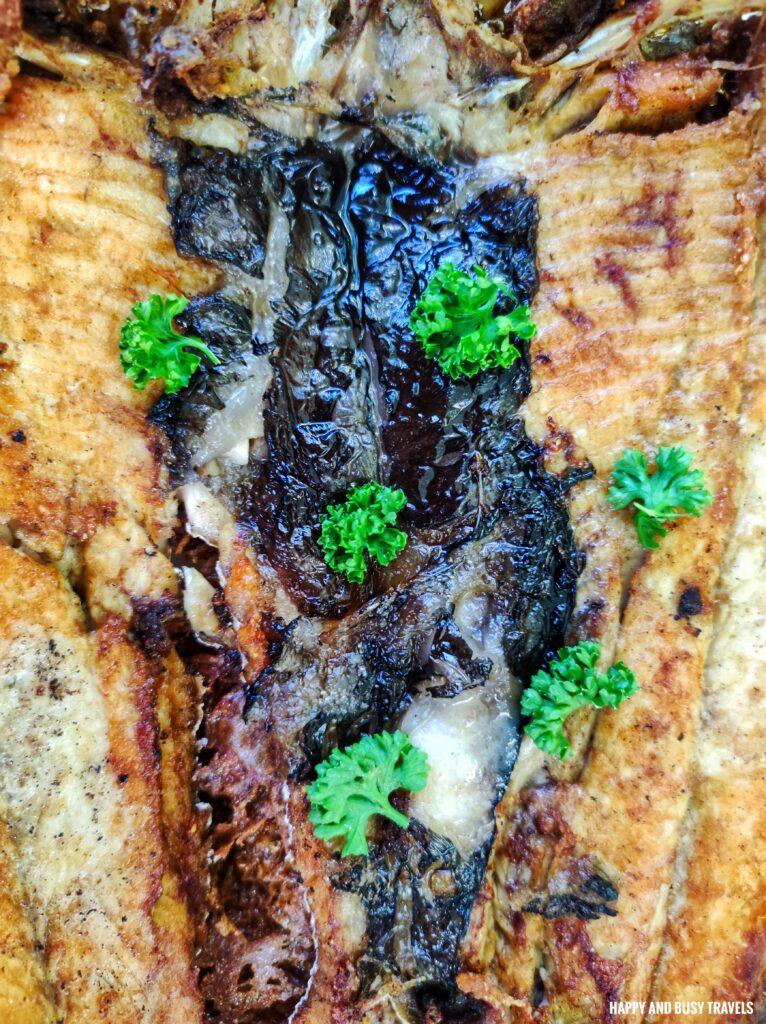 Liempo Silog
Silog meals are popular in the Philippines, these are meals which are basically composed of a viand, SInangag (fried rice), and itLOG (Egg). First from their silog meals is this Liempo Silog.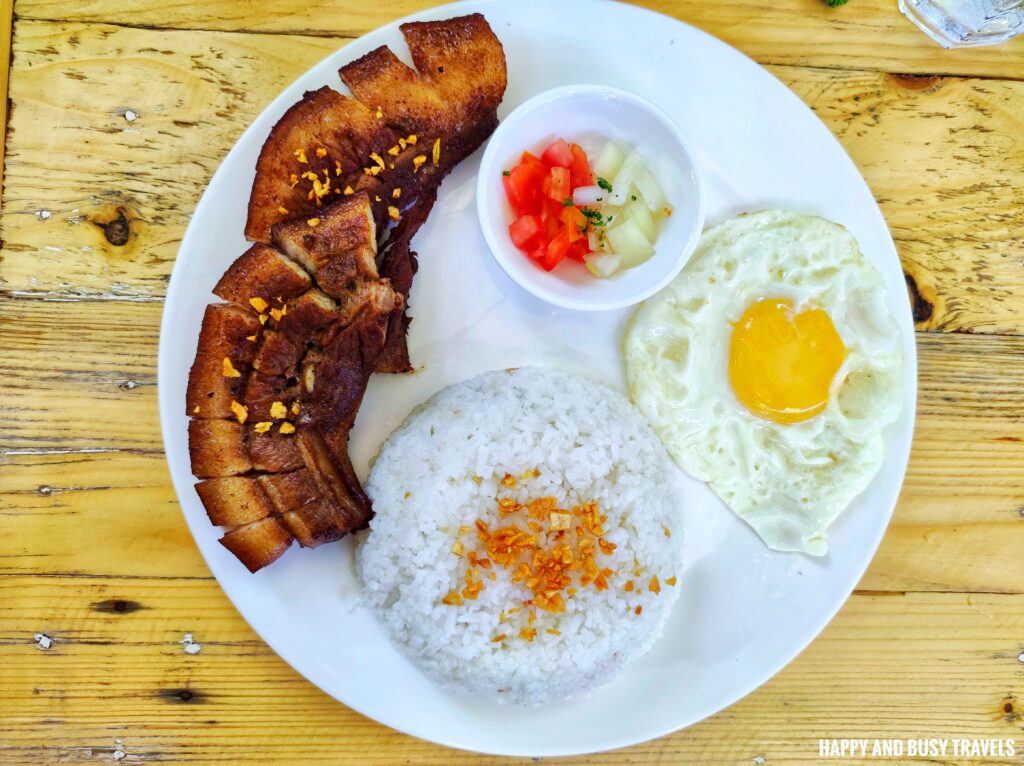 There is a generous amount of pork servings in this dish. This is one of my favorites from their meals.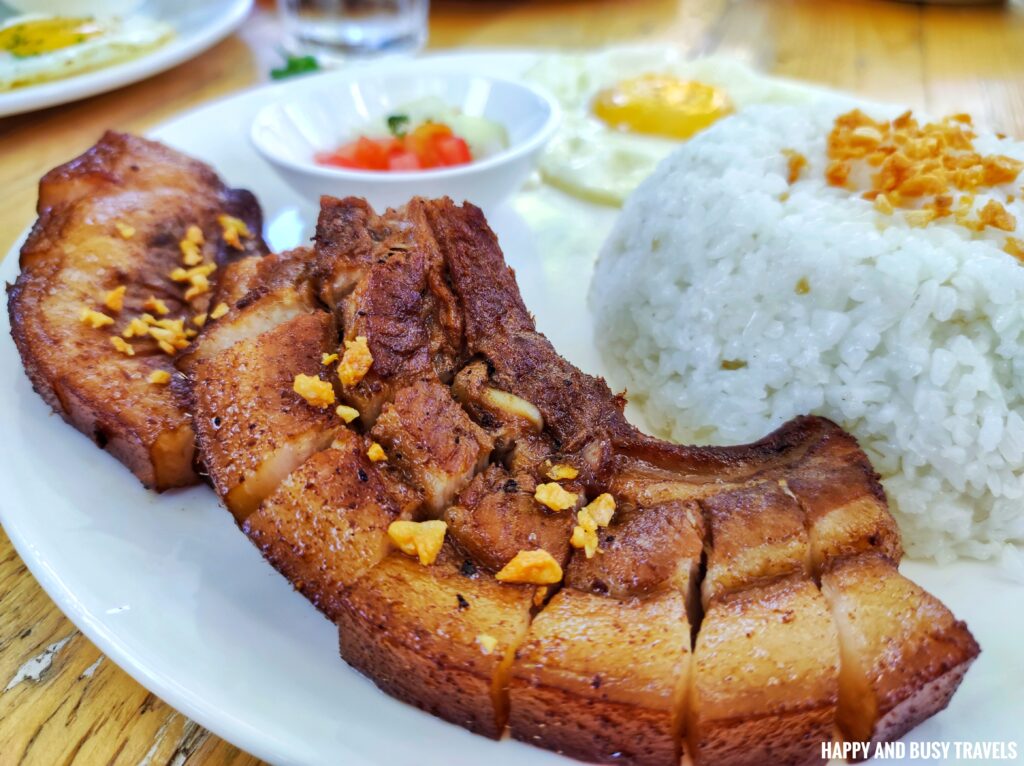 Biya with Salted Egg
This is a different silog meal because the egg is a salted egg instead of a sunny side up.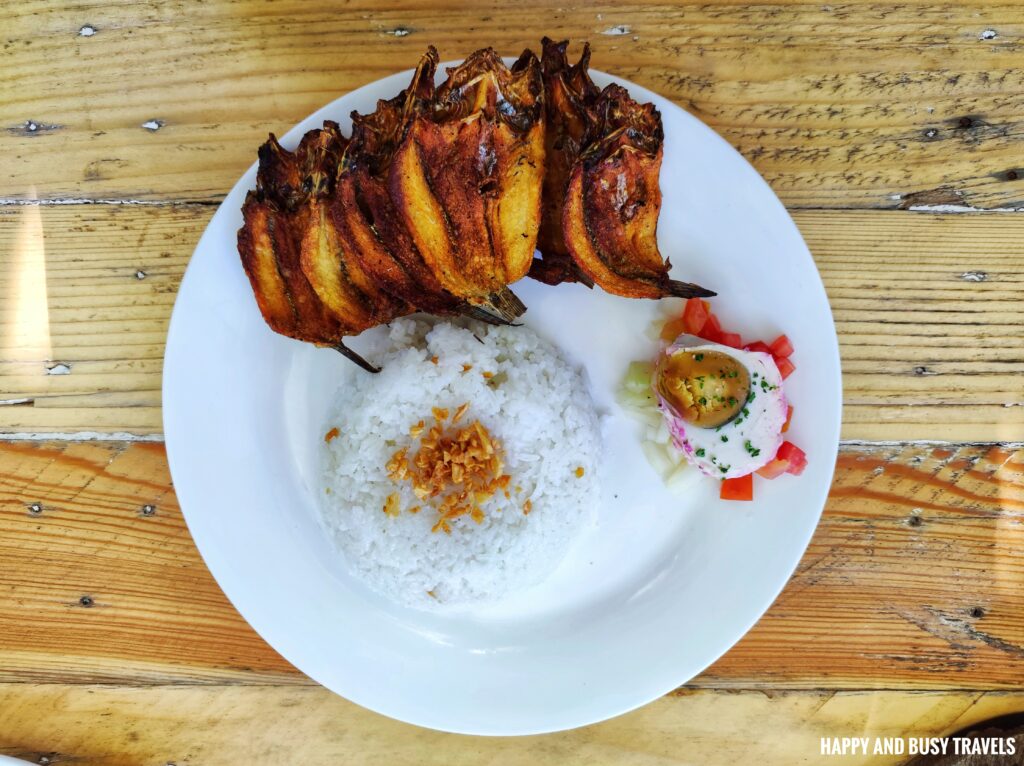 The fried fish pieces are all crispy and tasty.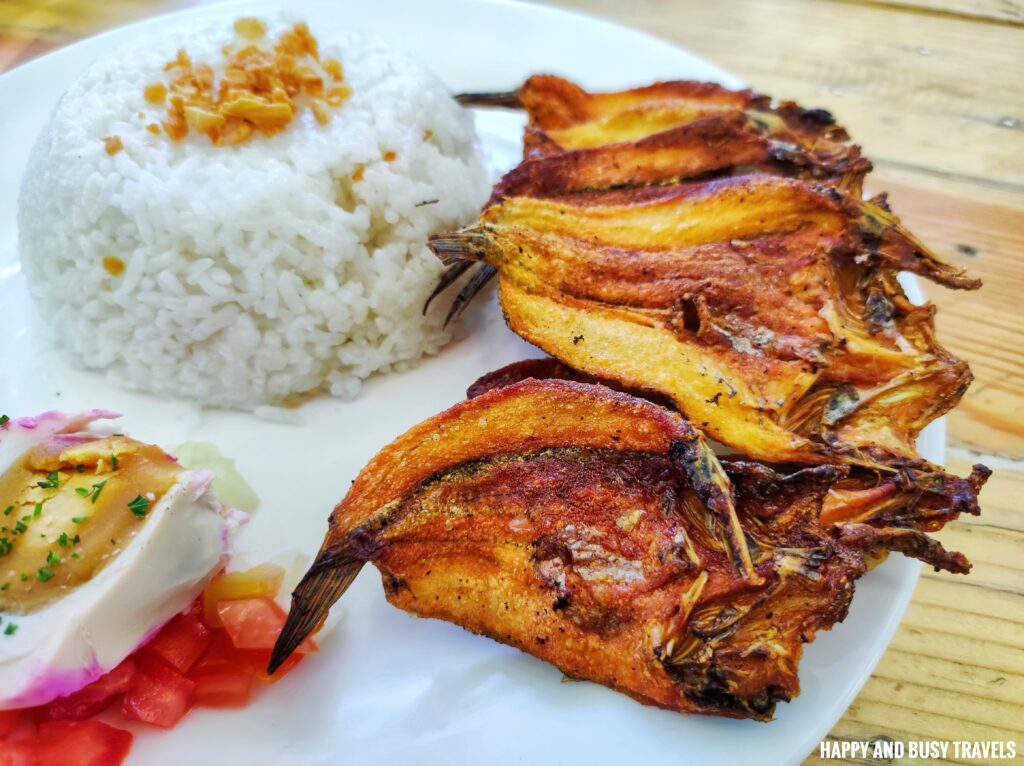 Beef Tapa Silog
This is the classic Beef Tapa Silog, which is plated nicely.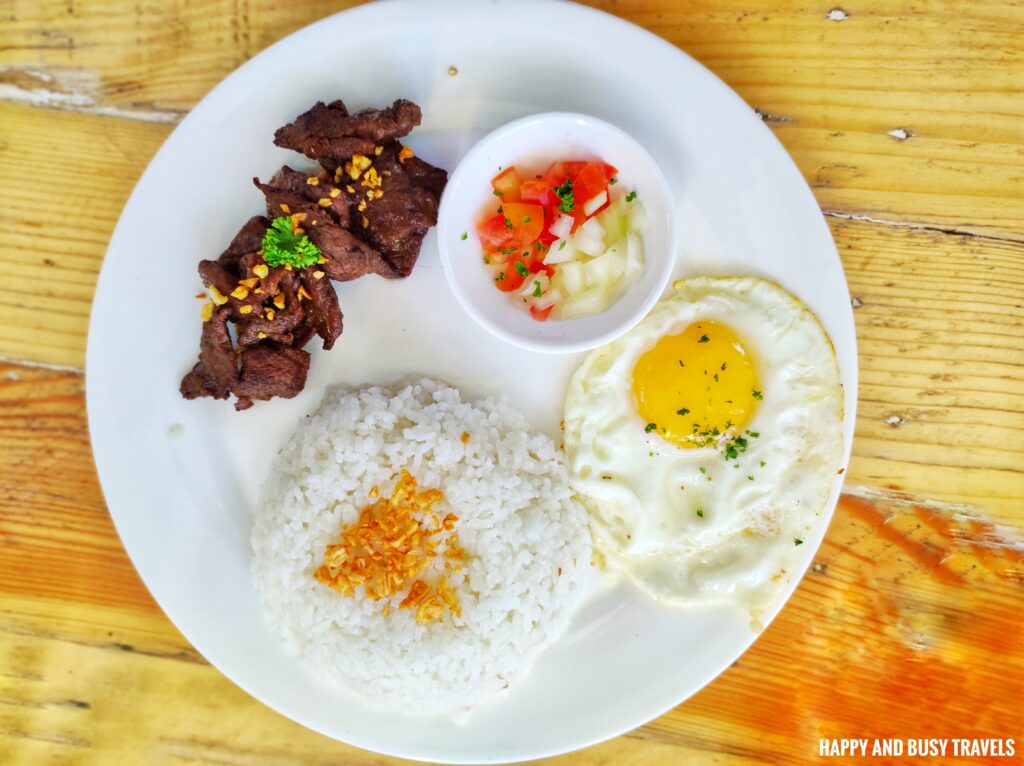 And as expected it also tastes good.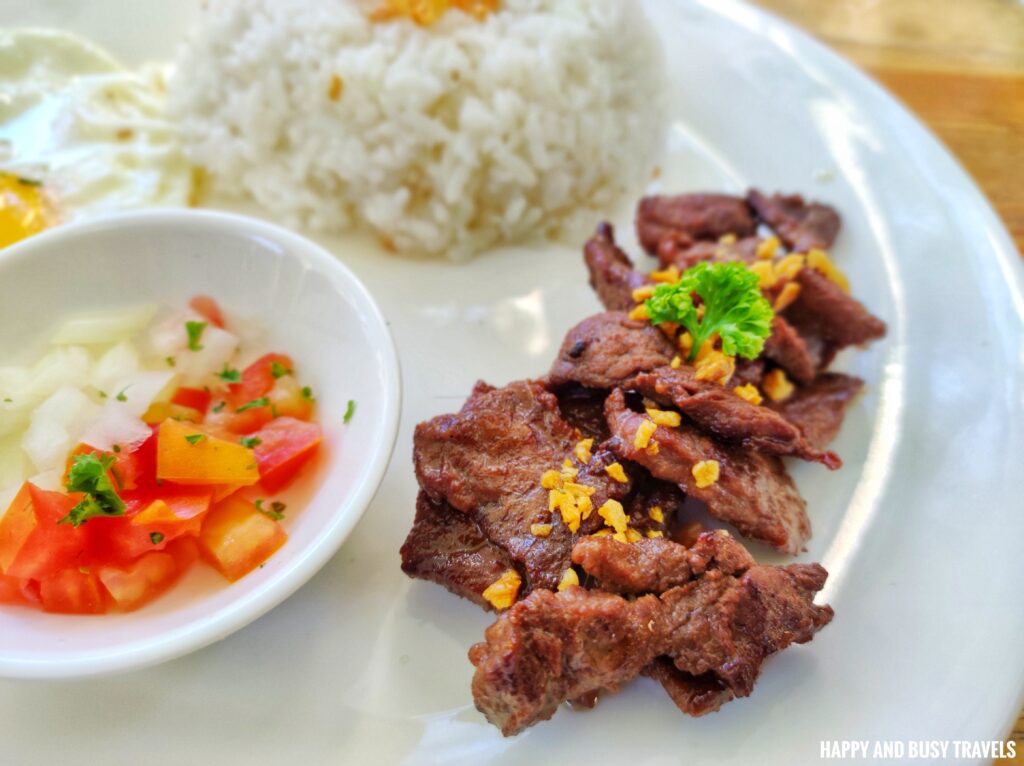 Menudo
Lastly, here is their Menudo, which is also plated beautifully and of course, tastes yummy.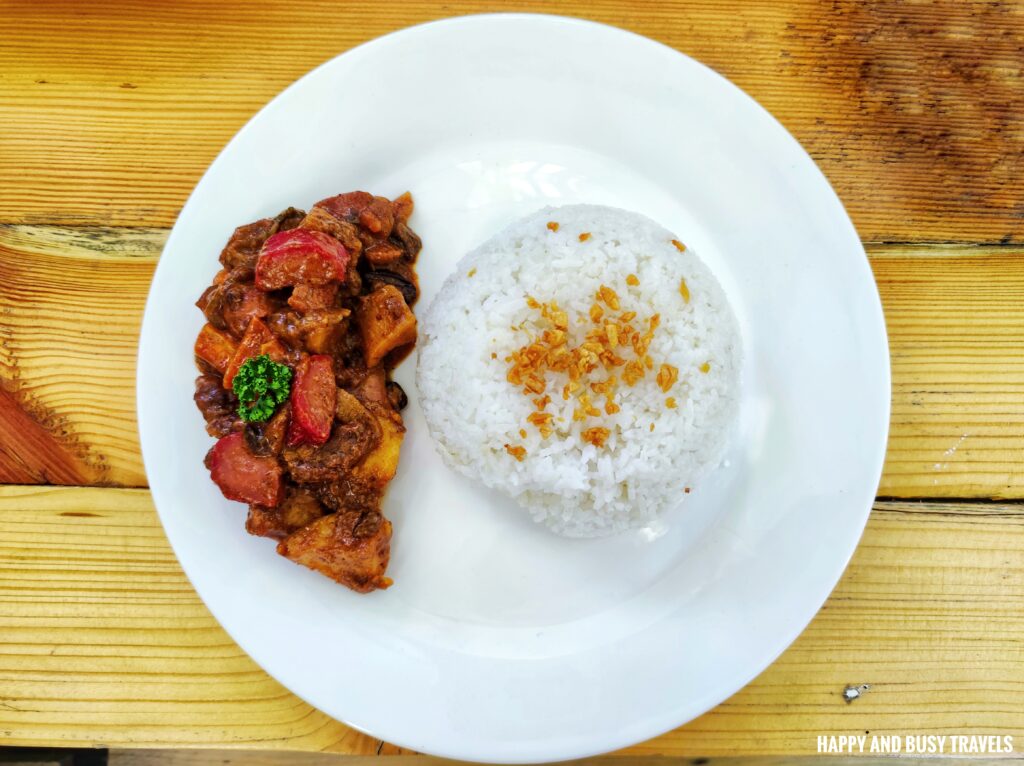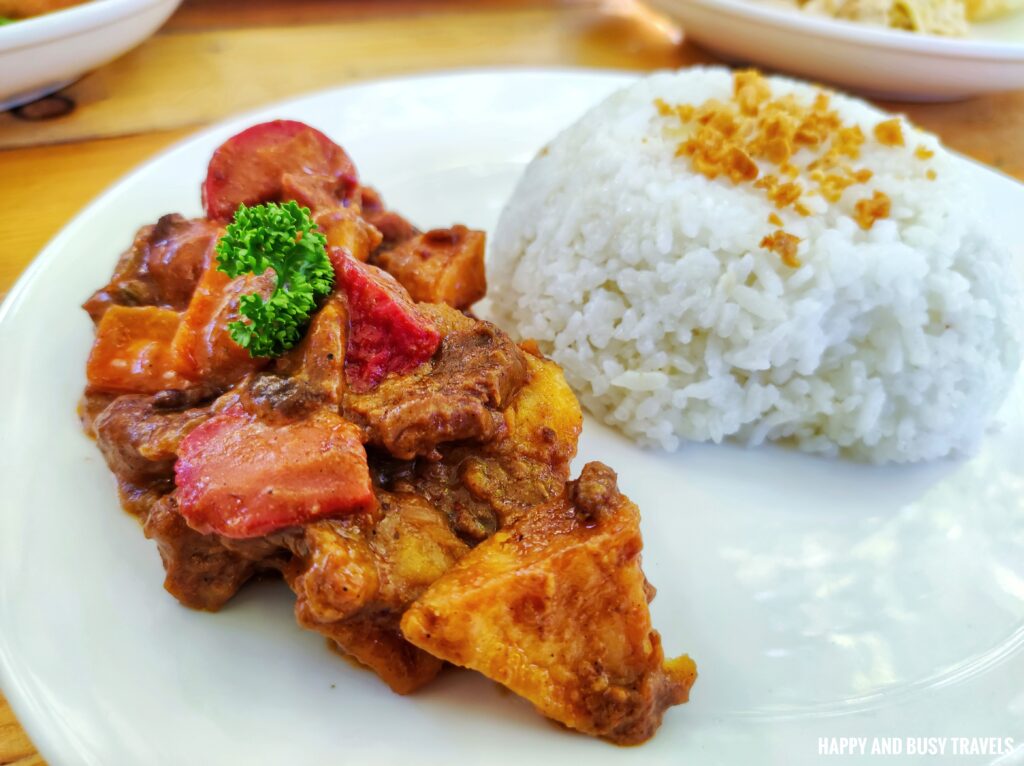 Drinks
They offer a lot of drinks here, coffee, tea, chocolate, or those which kids will love.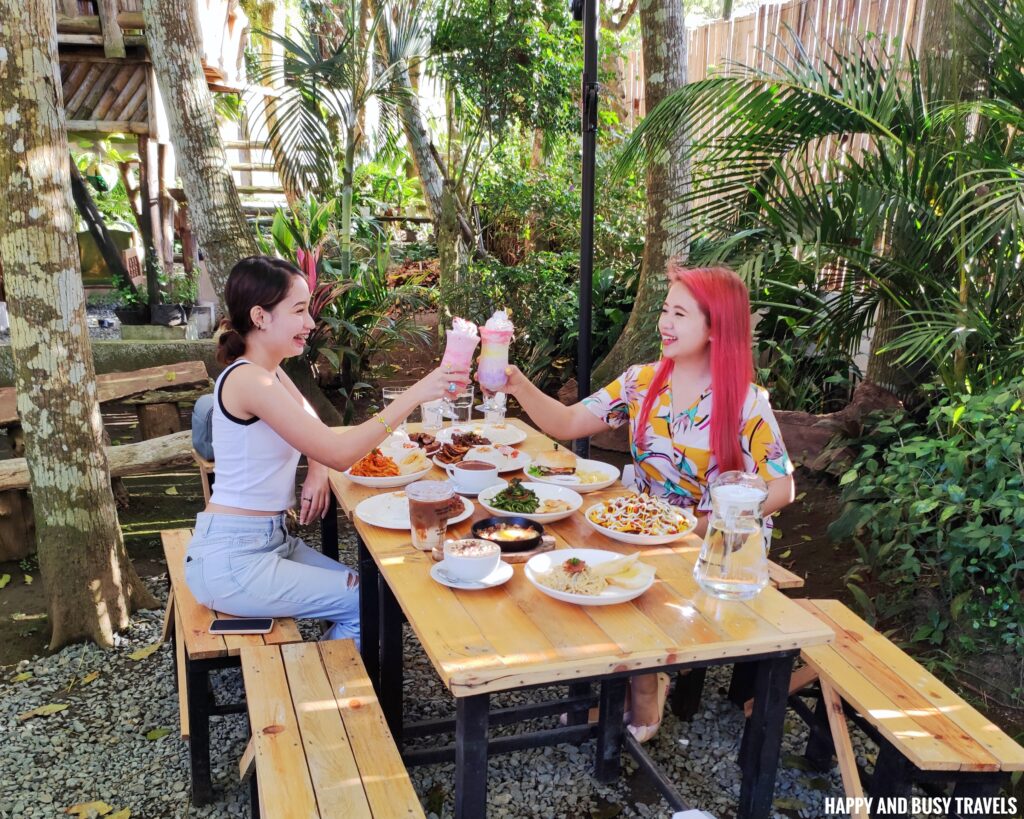 Iced Cafe Moka
This one tastes like coffee but not that strong.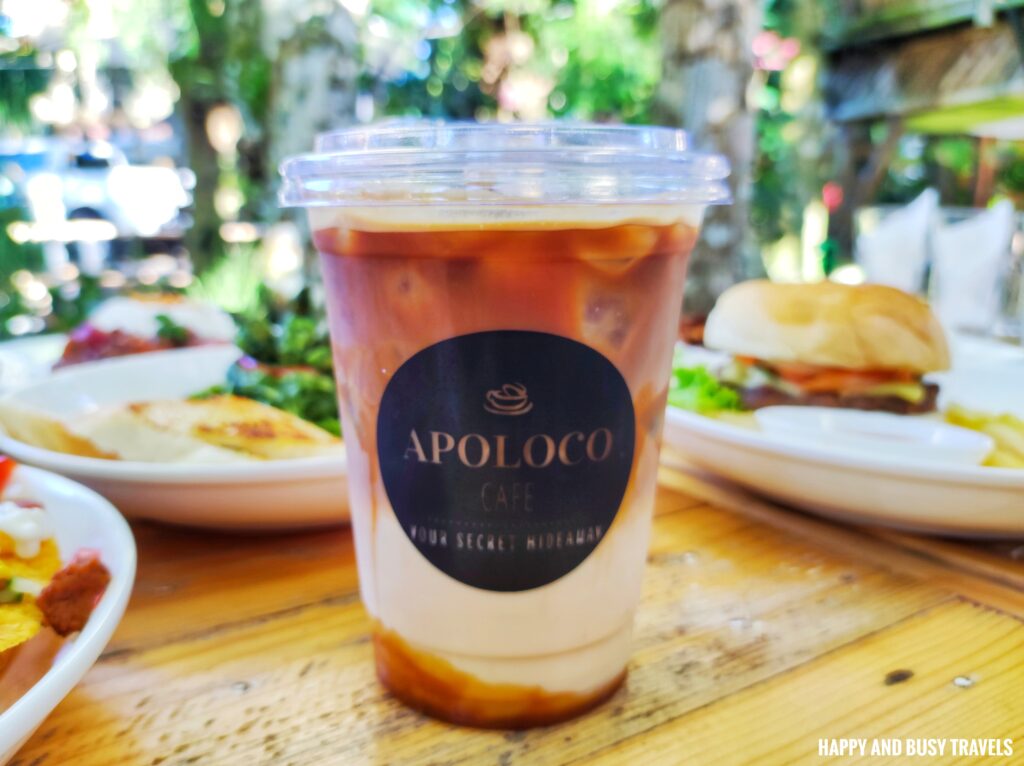 Tsokolate Tablea
If you prefer chocolate instead, you have to try their Tsokolate Tablea which is made out of pure tablea.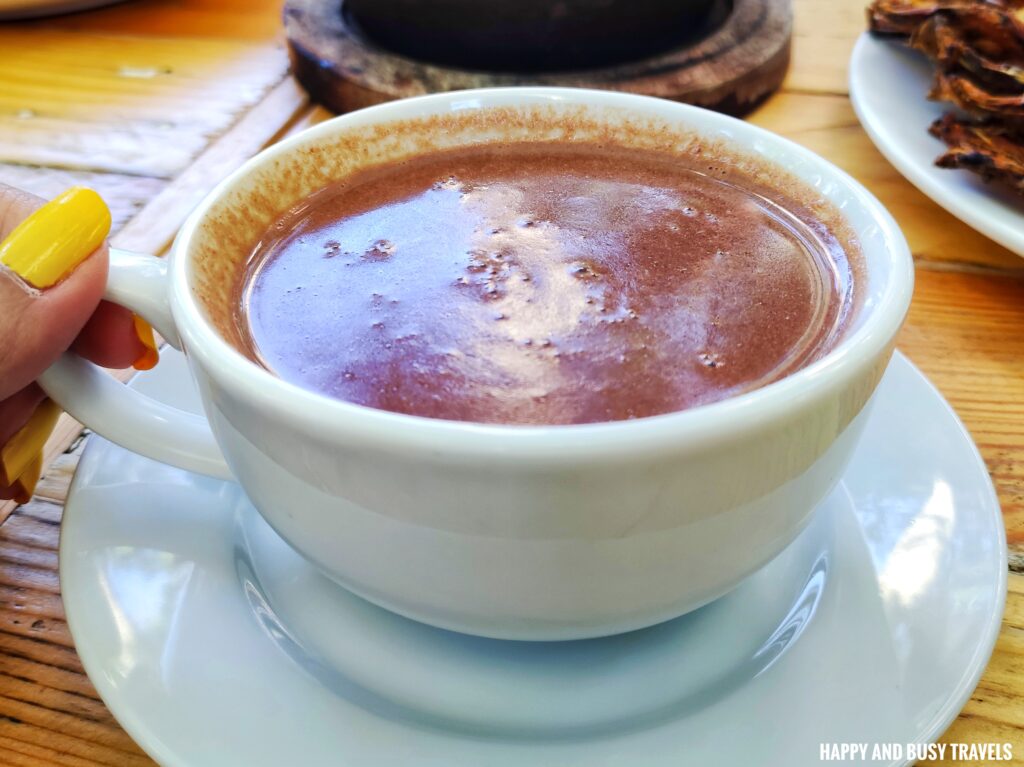 Toasted Marshmallow
Ohh this one I like! This is hot coffee topped with Toasted Marshmallow, which you can melt by stirring it into the coffee, or just eat it first haha.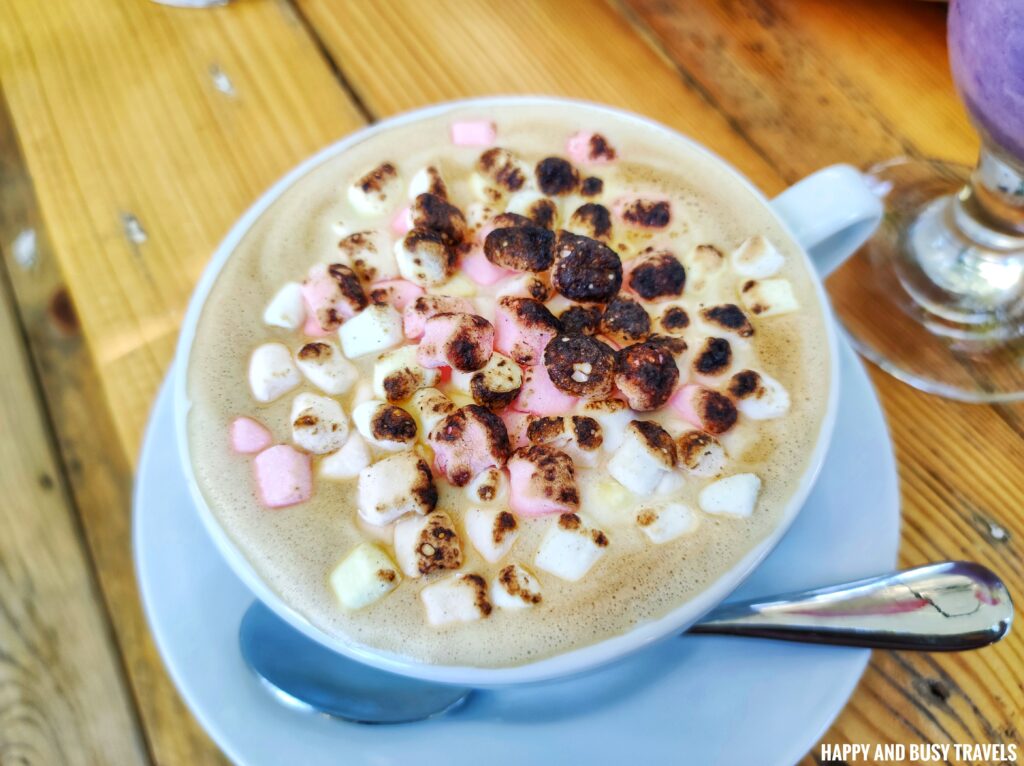 Cloud Strawberries and Cream
I will now show you the drinks that kids will love. First is this cloud strawberries and Cream, which has a rich Strawberry taste.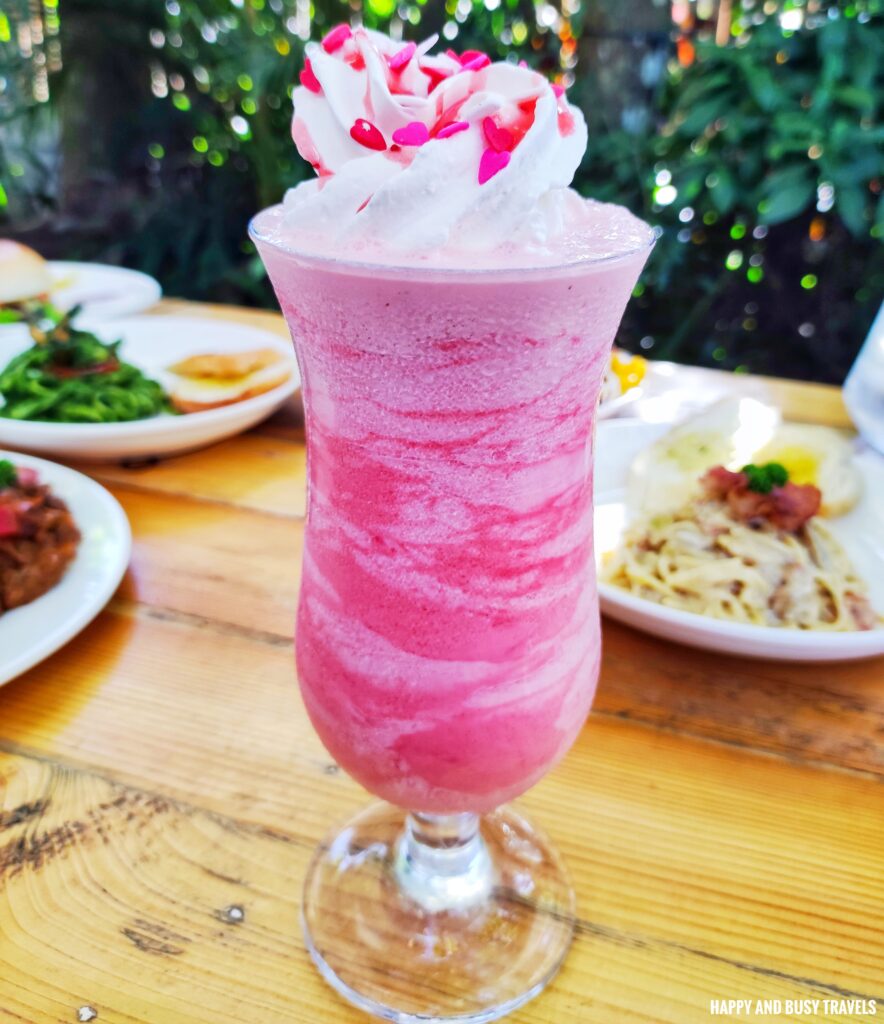 Cotton Candy Frappe
Next is this Cotton Candy Frappe! Whoah, it is really colorful!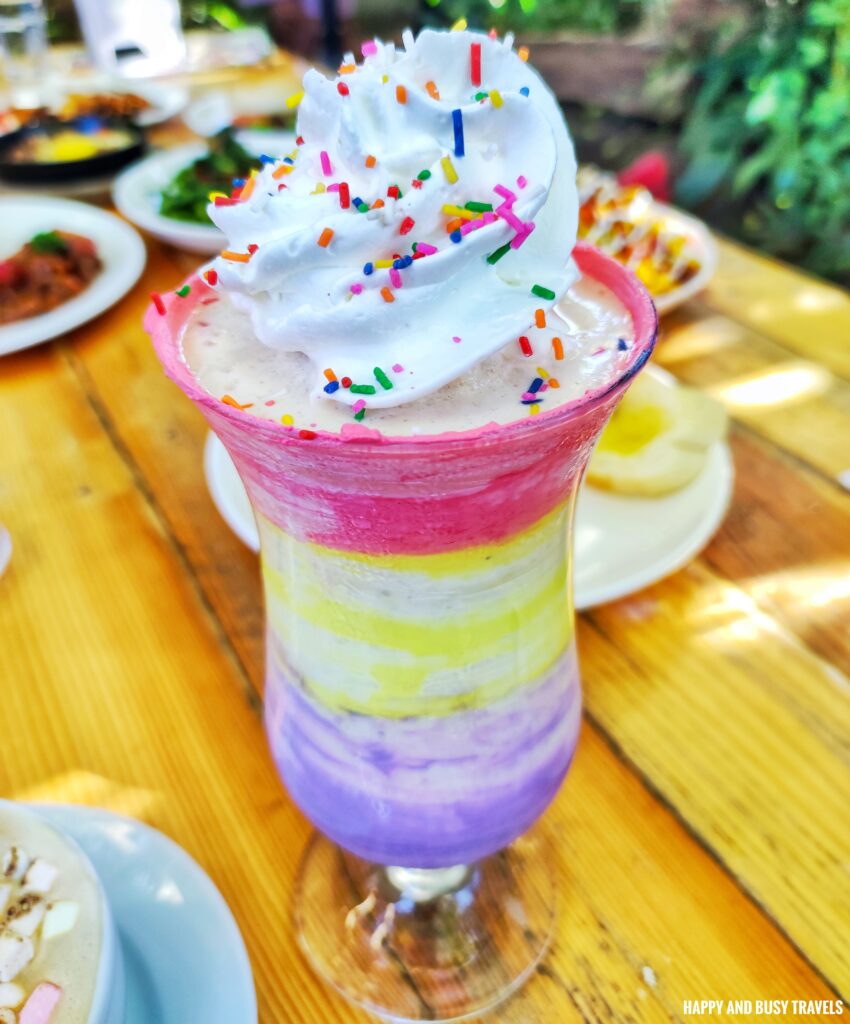 These drinks are very IG-worthy.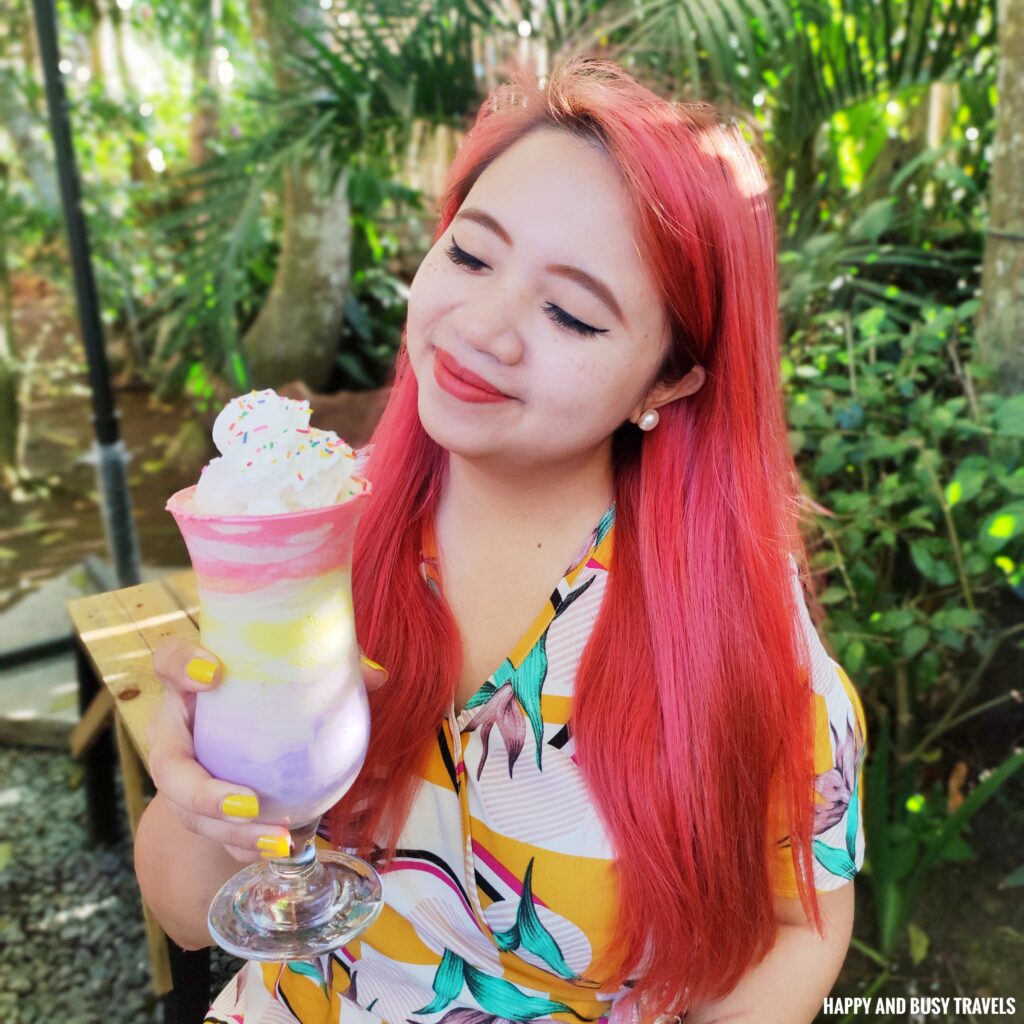 More Pictures of Apoloco Cafe
Here are more pictures of the cafe so you'll get the ambiance that I am talking about.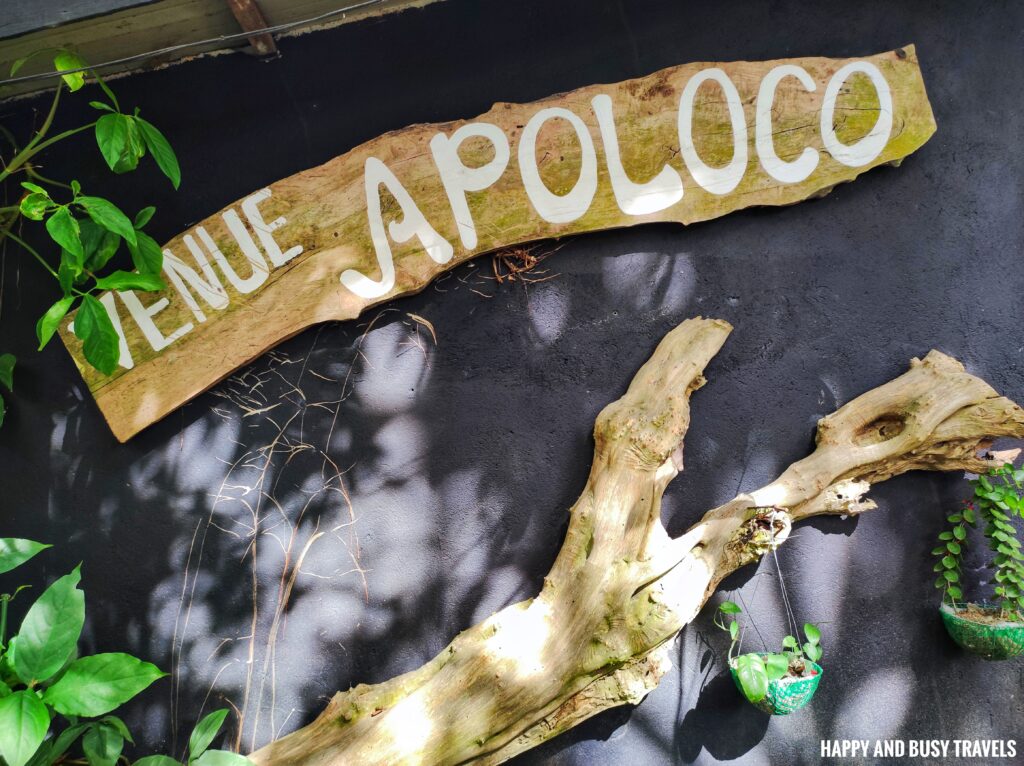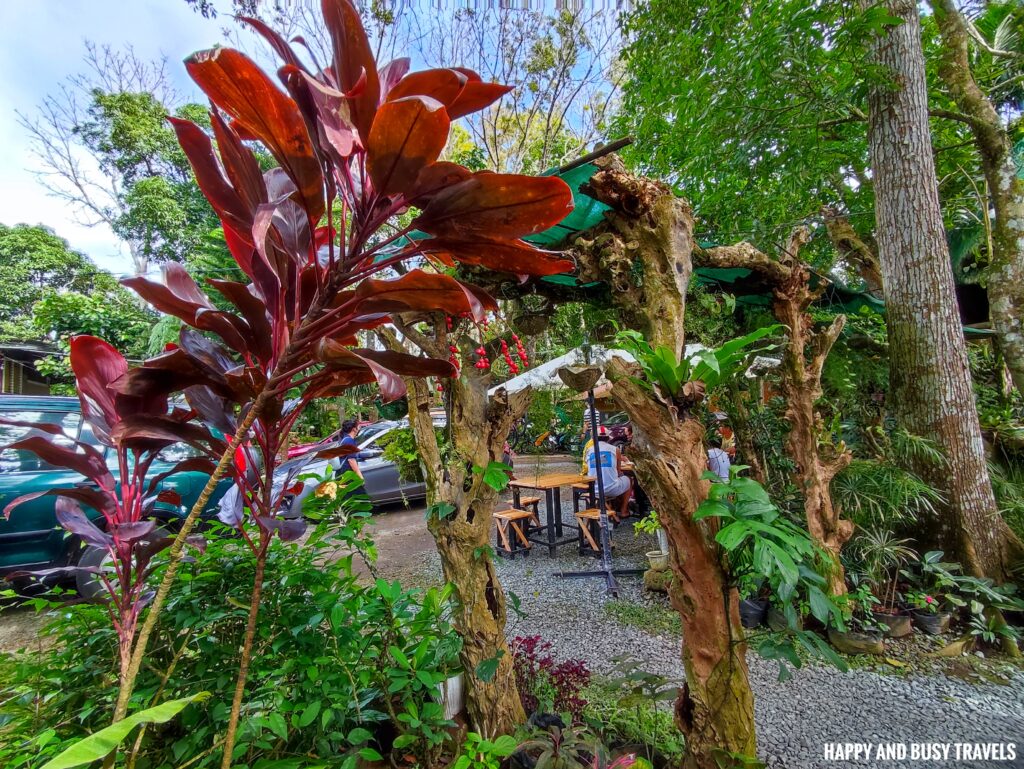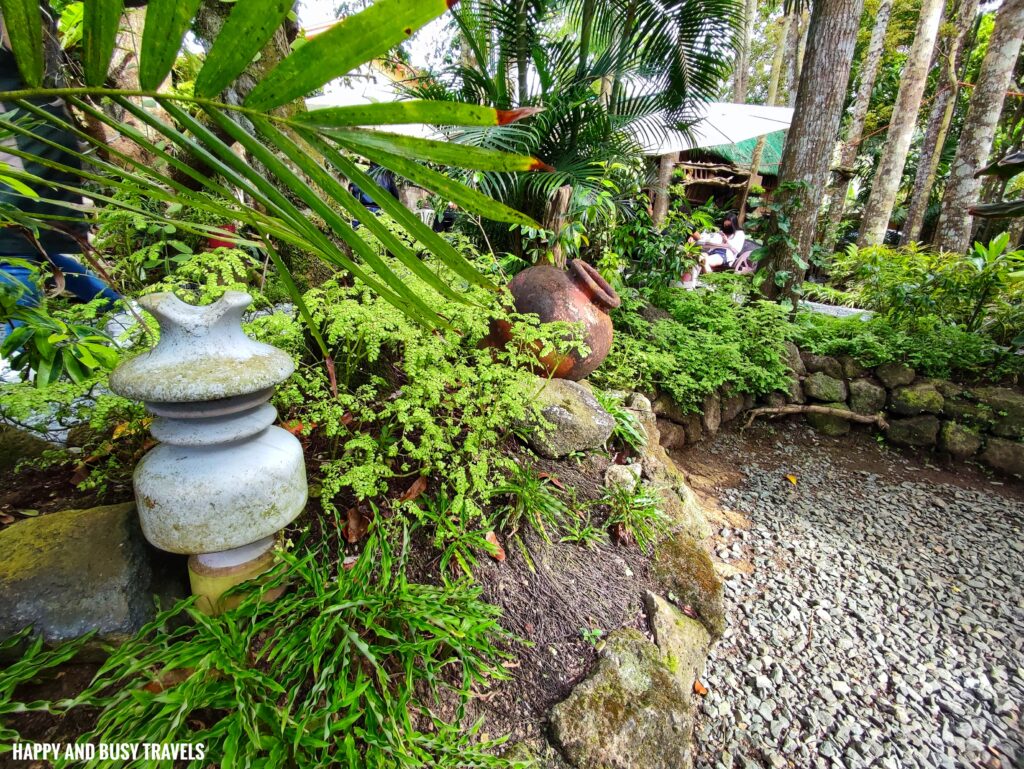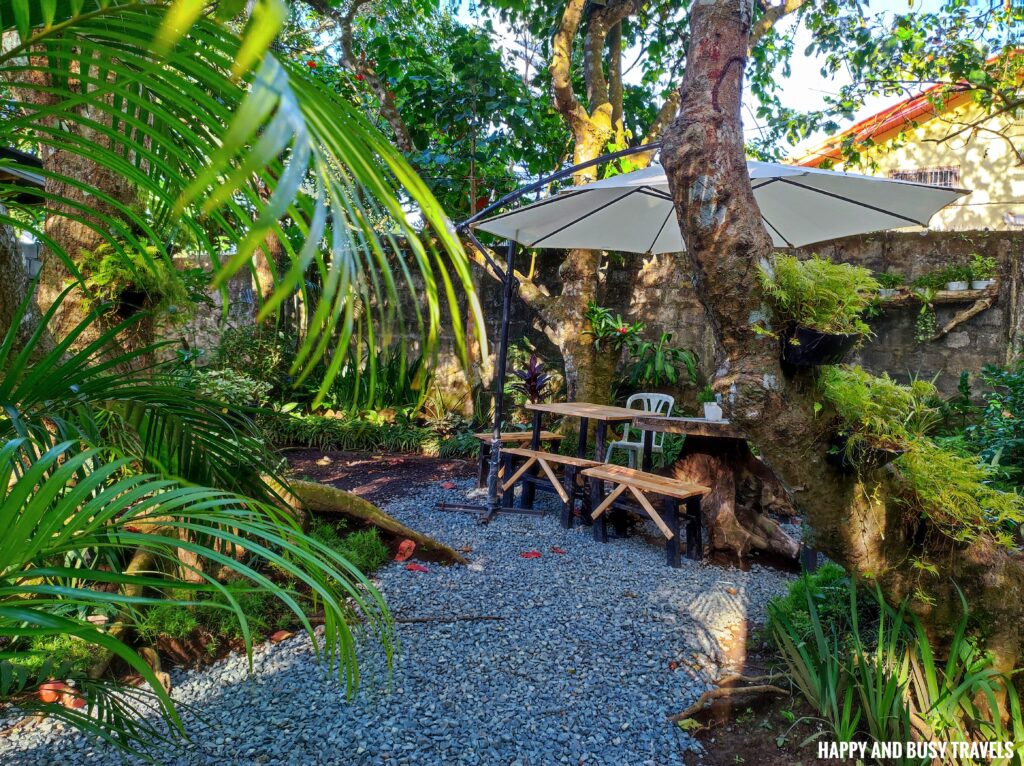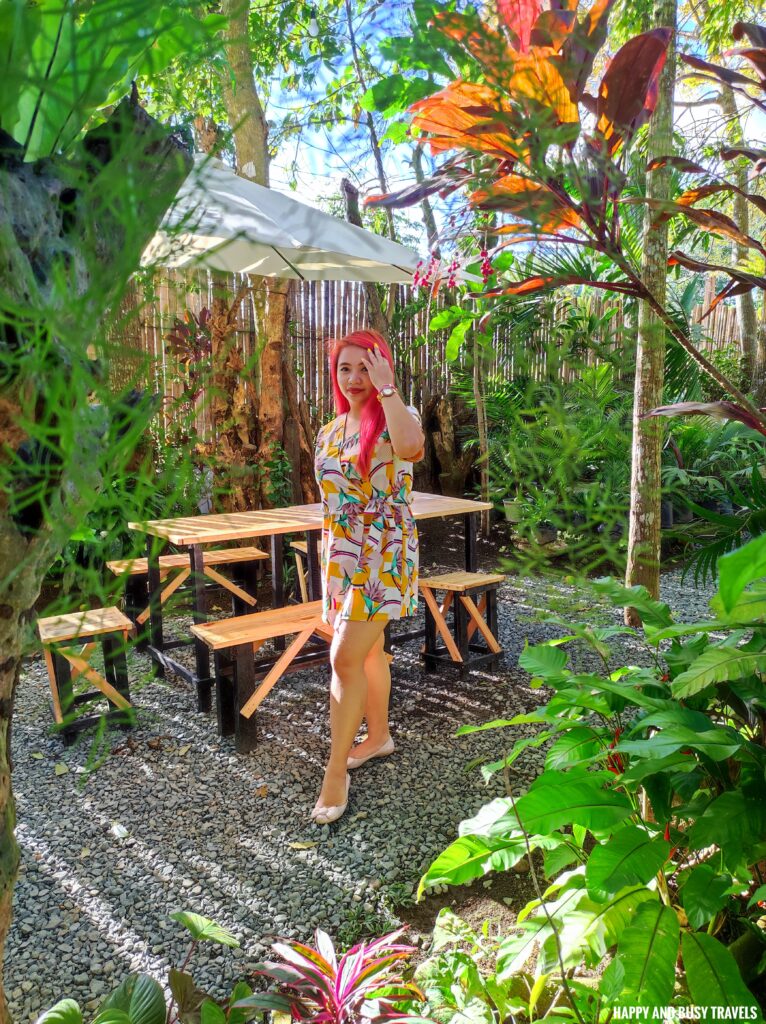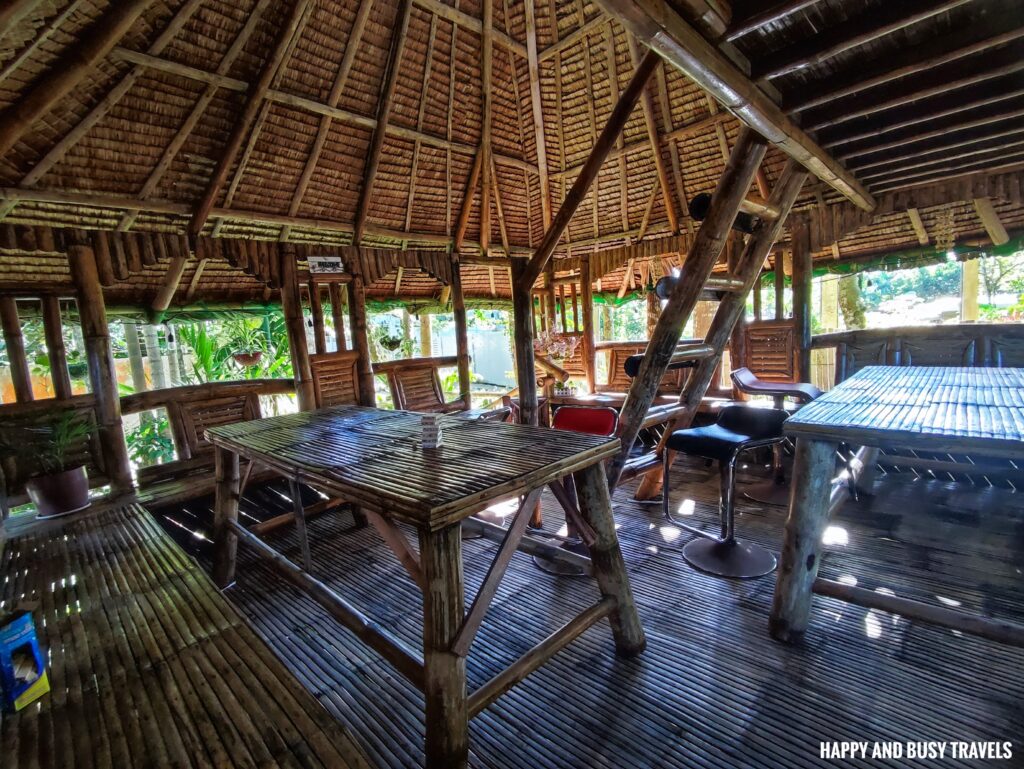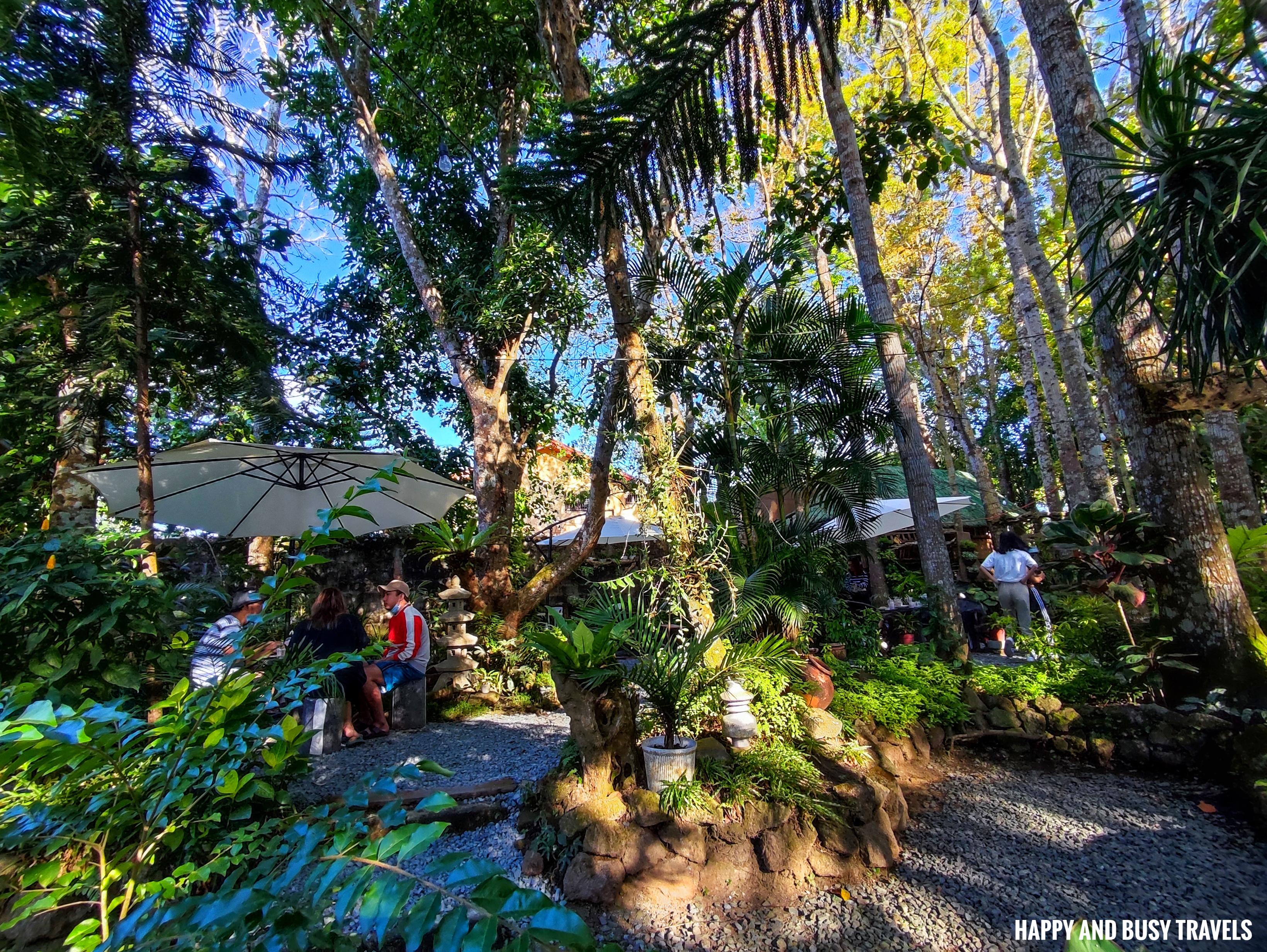 Menu of Apoloco Cafe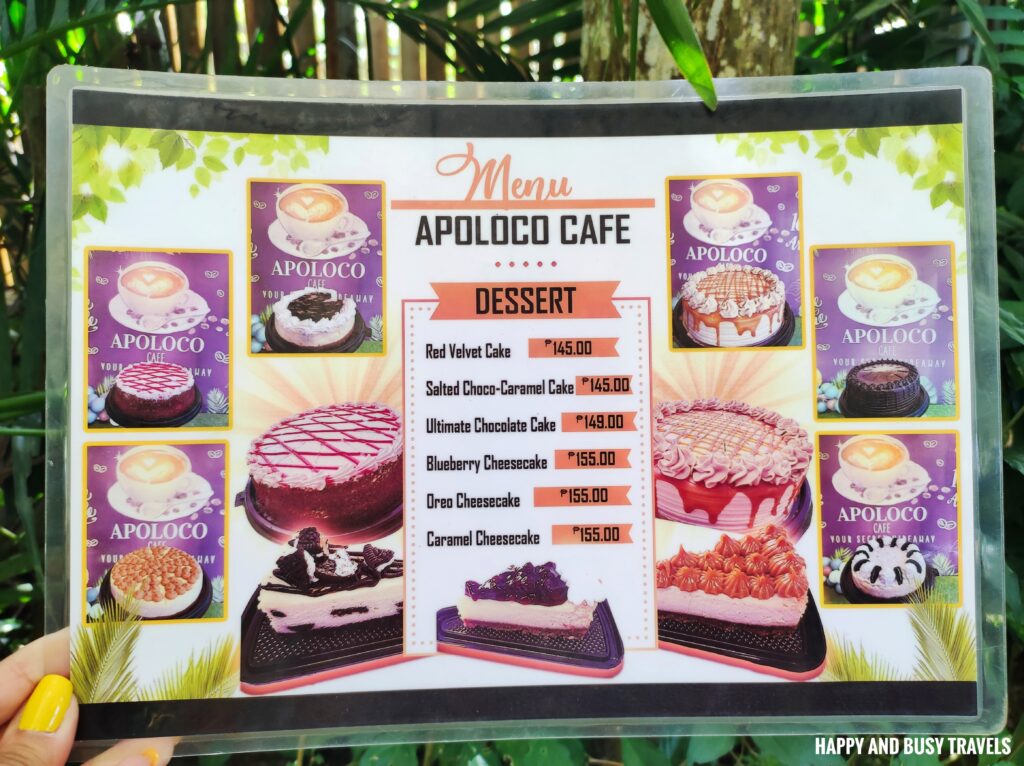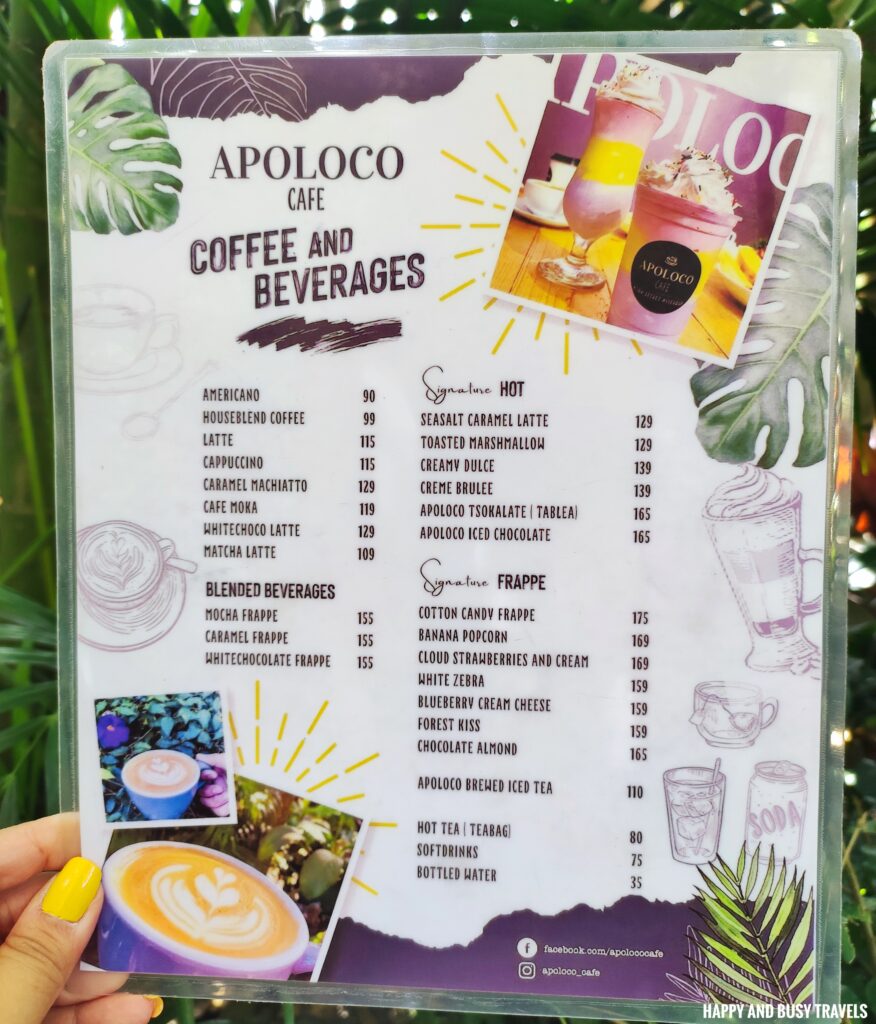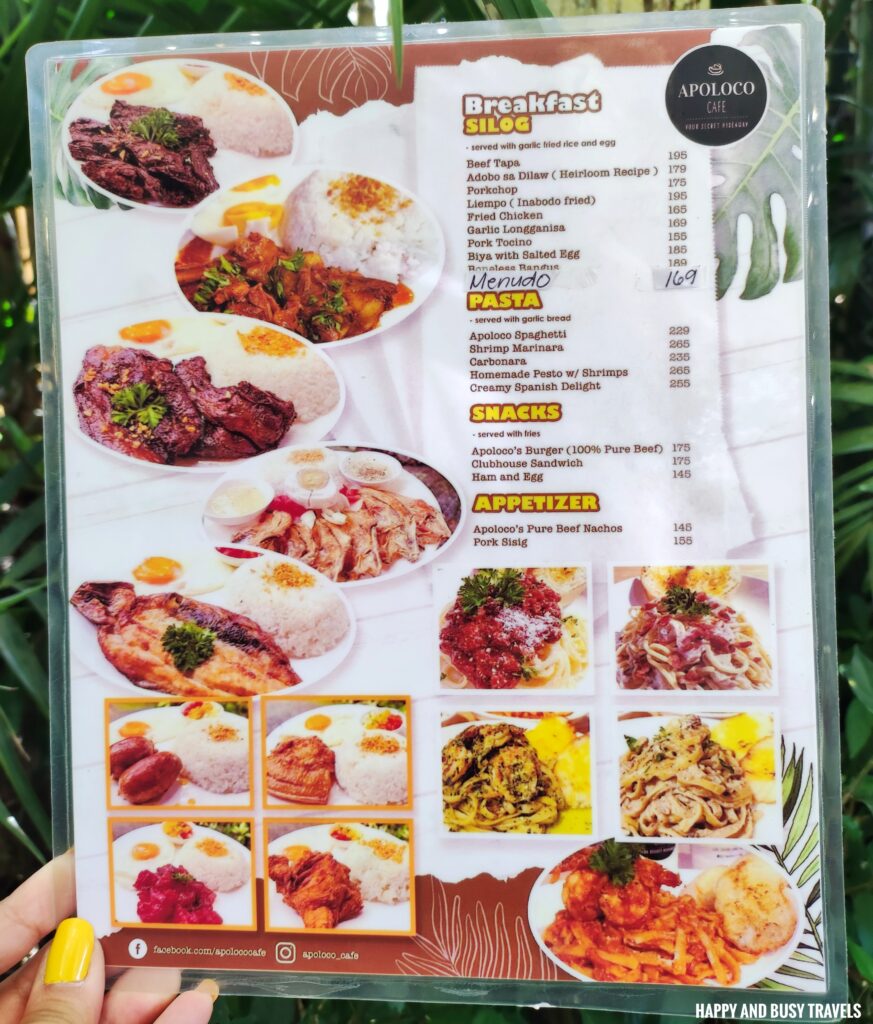 Happy and Busy's Smileys for Apoloco Cafe
Overall, we love our dining experience in Apoloco Cafe. Jaja and I were with our families that time and they also loved the experience.
Food
Location
Ambiance

Value for money
Service
We would like to thank the Apoloco Cafe family for the warm welcome. Please continue to serve delicious food!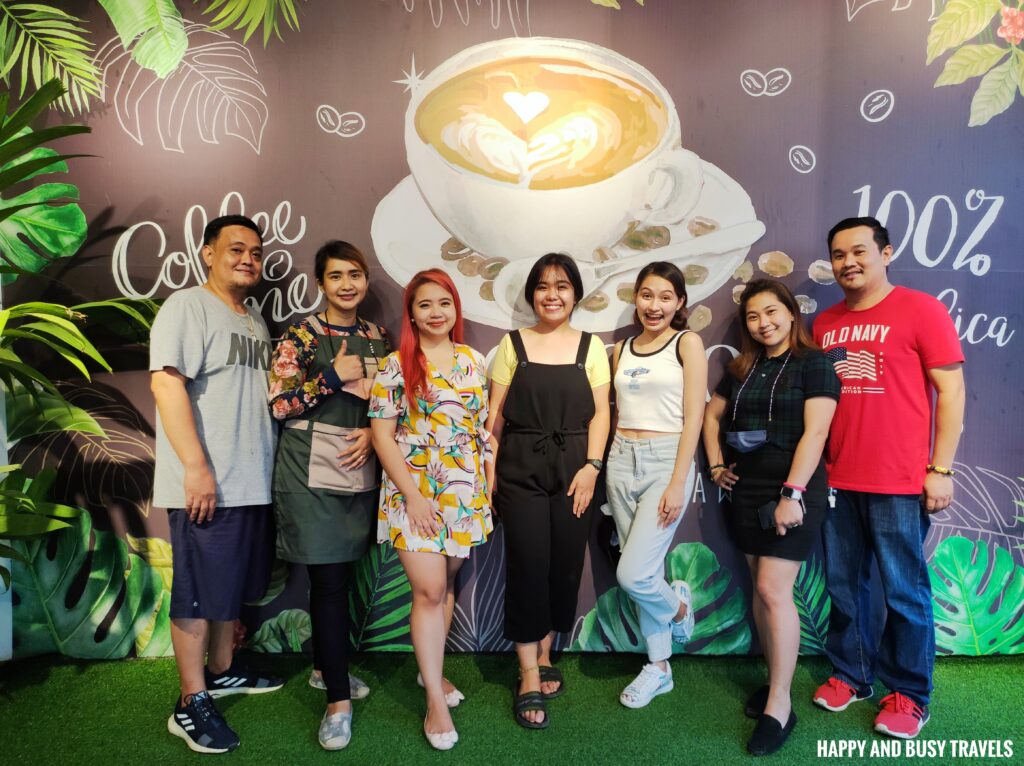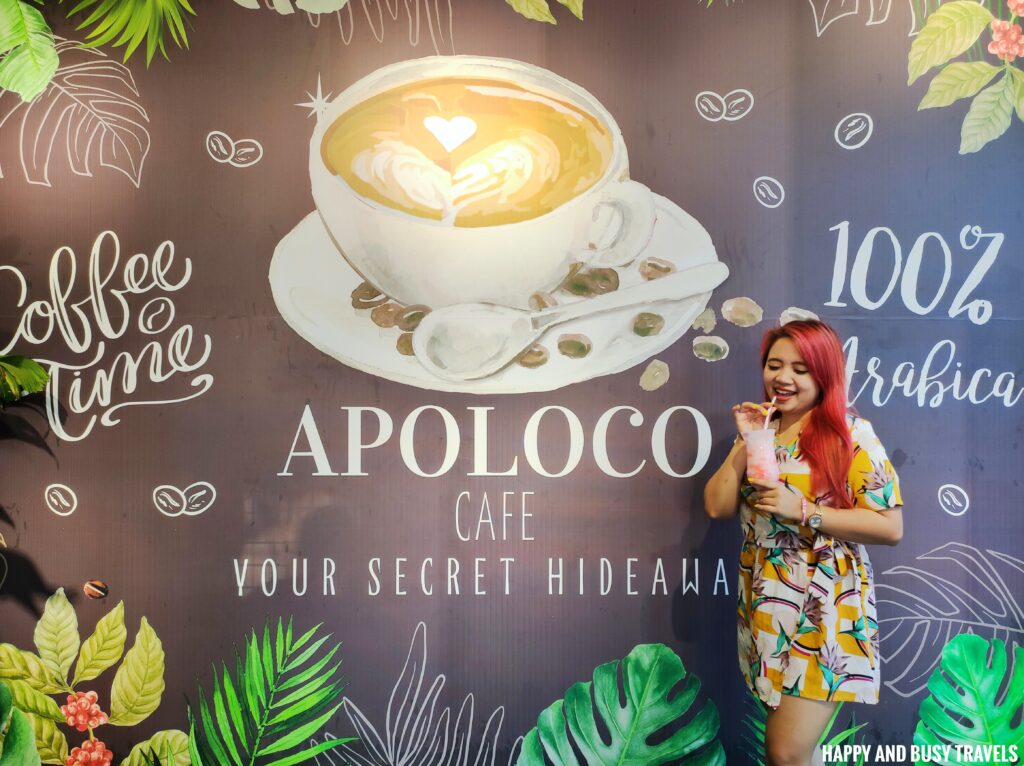 More exciting food and drinks review at https://happyandbusytravels.com/category/food-and-drinks/ so do not forget to check it out!
Like! Follow! Subscribe! to our social media accounts: