Cafe at the Ranch, Batangas
When my brother and I stayed at MGM Ranch and Farm, we ate in their restaurant called the Cafe at the Ranch.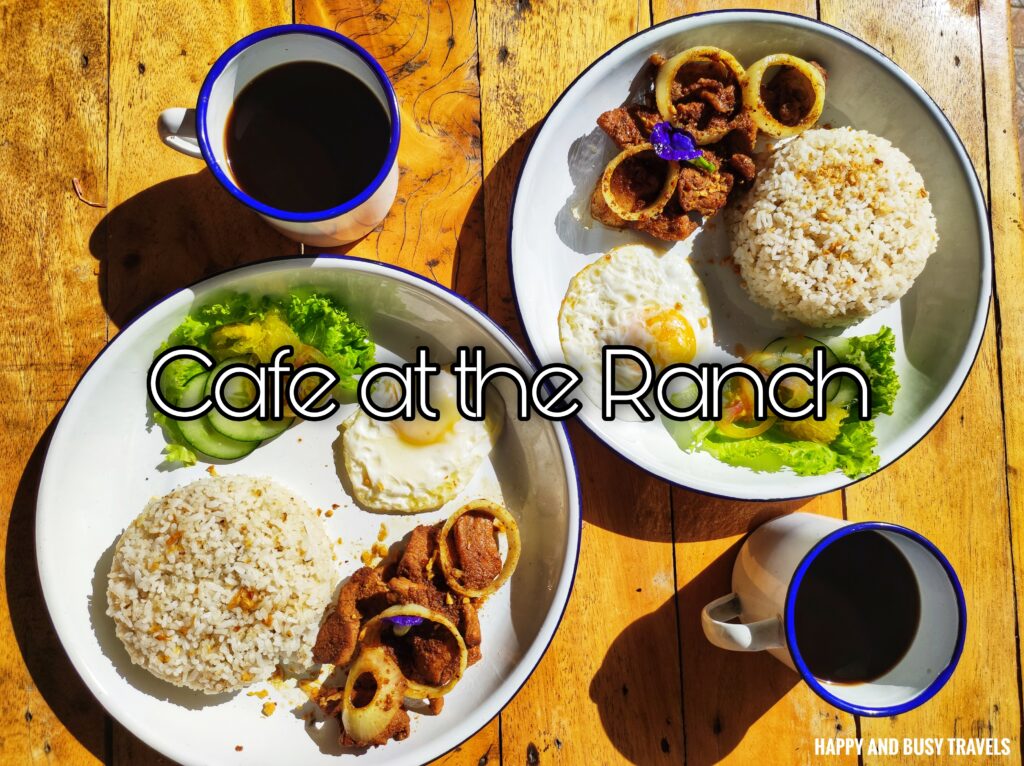 Important Information
Facebook: Cafe at the Ranch
Operating Hours: 8 AM – 5 PM
Contact Number: 0906 504 7308
Payment Options: Cash, GCash
Dining Options: Dine In, Take Out
Address: MGM Ranch and Farm, Taal, Batangas
Google Maps Link: https://goo.gl/
The Cafe at the Ranch
When we entered MGM Ranch and Farm, we went to Cafe at the Ranch first. The cafe looked rustic and it goes with the theme of the resort.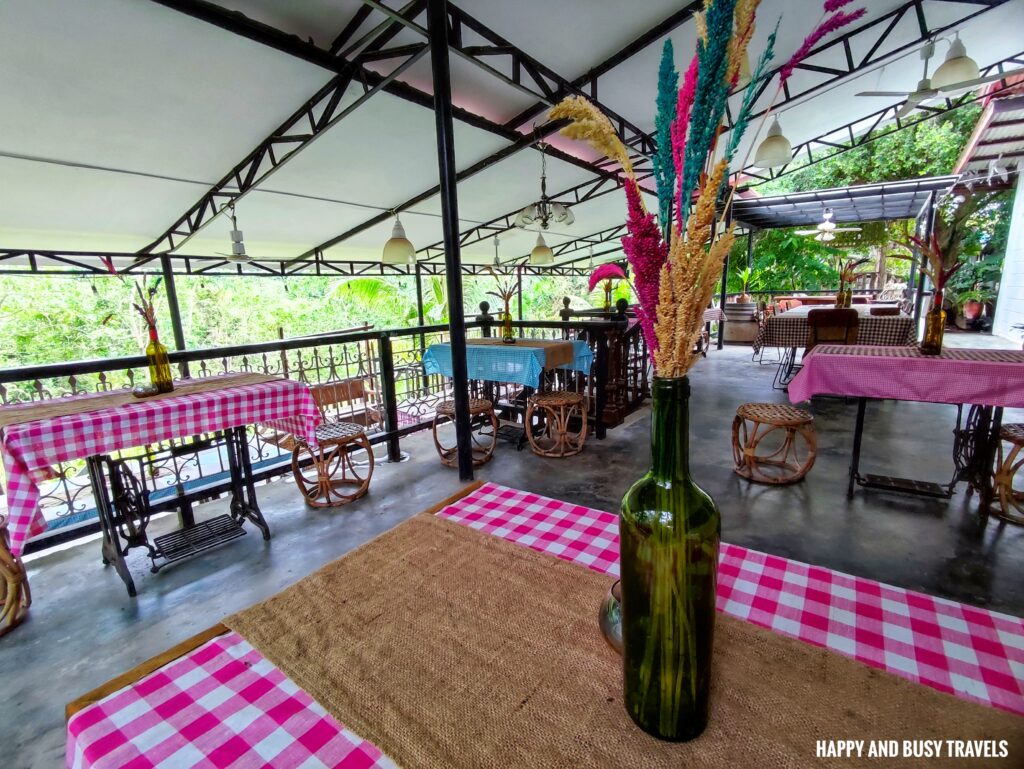 Dining here is nice because you'll have the chance to breathe fresh air while eating delicious meals.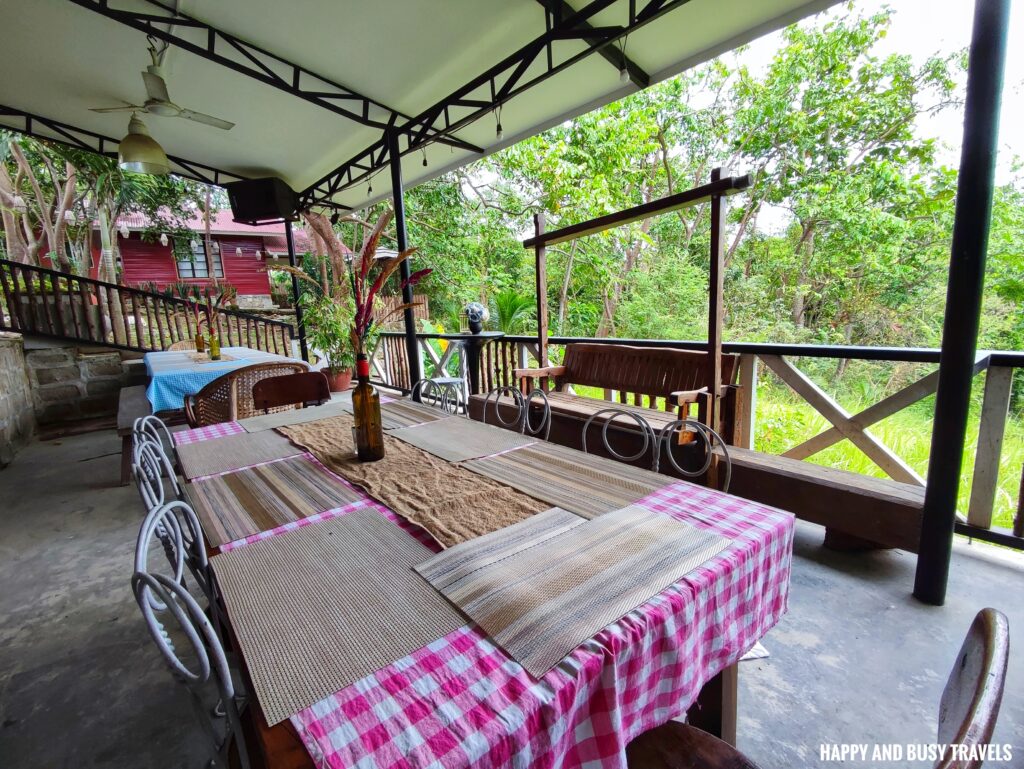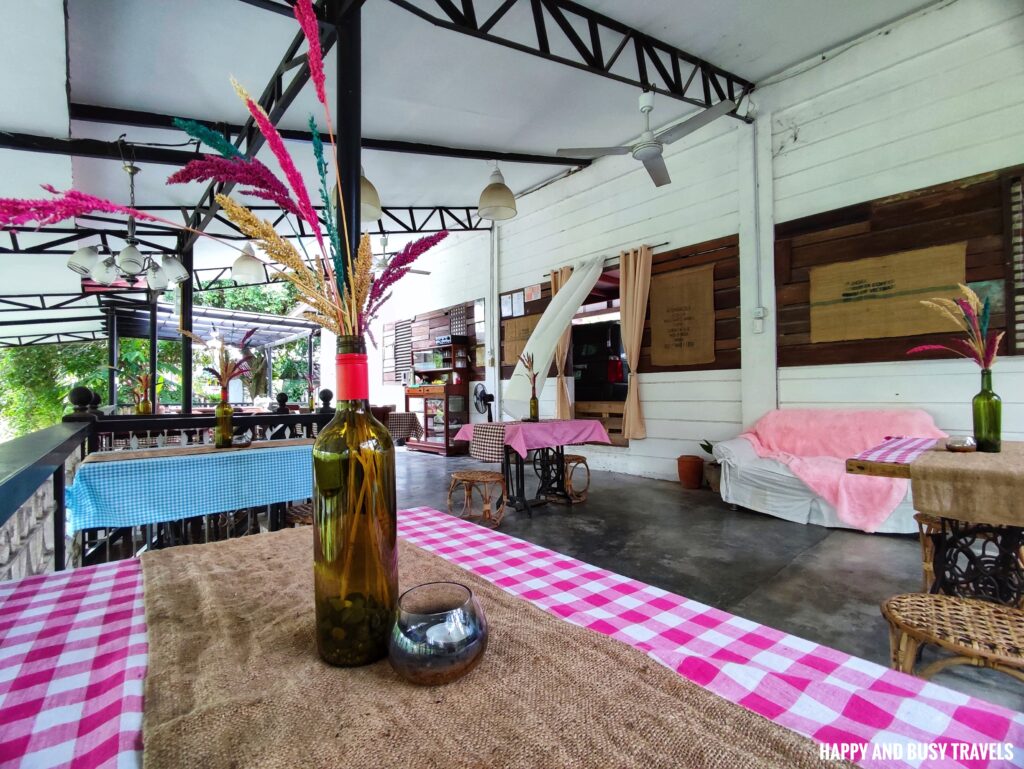 There is even a billiard table here which diners can use.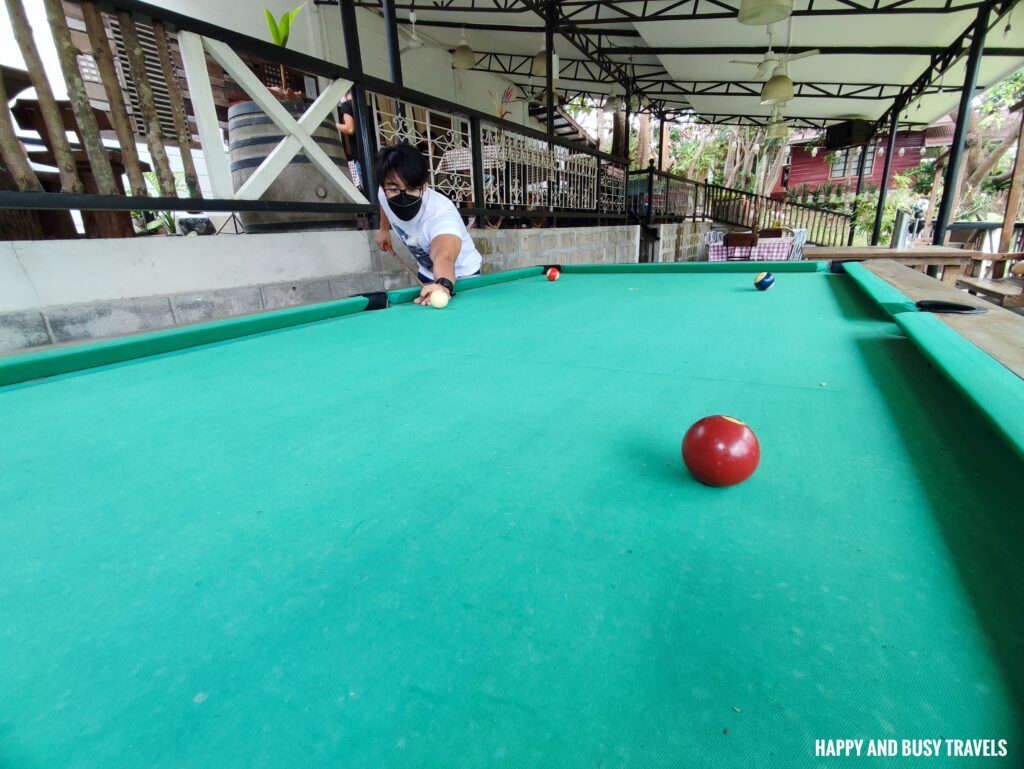 The Dishes from Cafe at the Ranch
Here are some of the dishes that we tried.
Complimentary Breakfast
Here is the complimentary breakfast from MGM Ranch and Farm. This is Bistek Tagalog with Garlic Rice, Egg, Atchara, and coffee.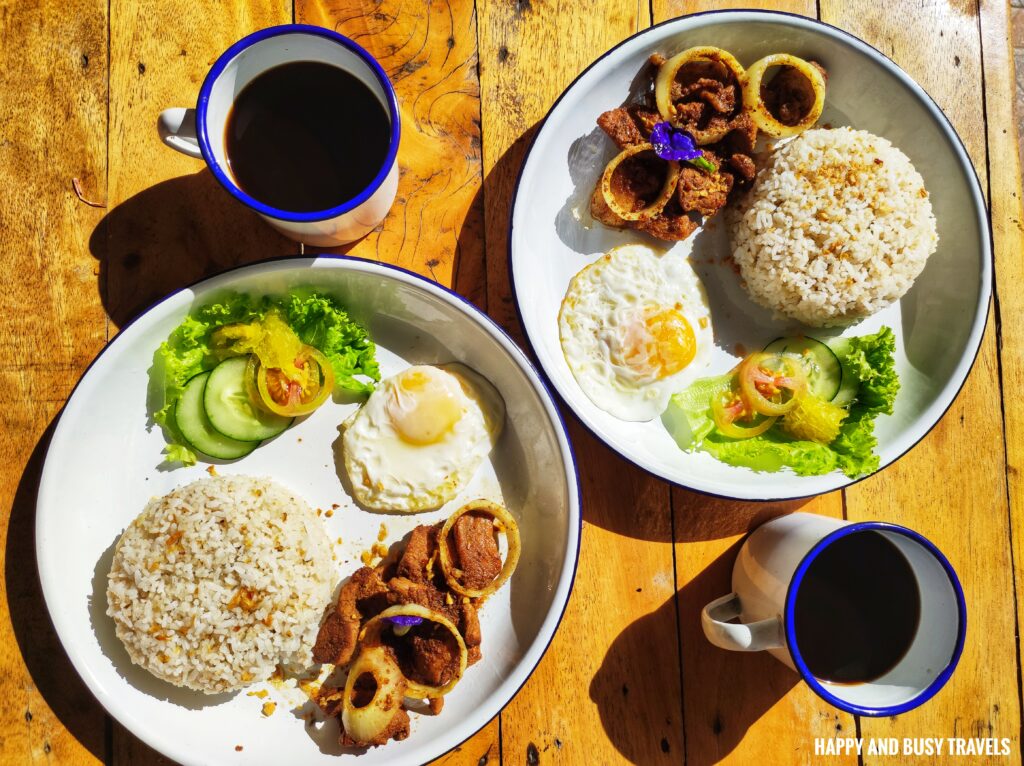 Shrimp Aglio Olio
I am not very much into seafood but I love their Aglio Olio.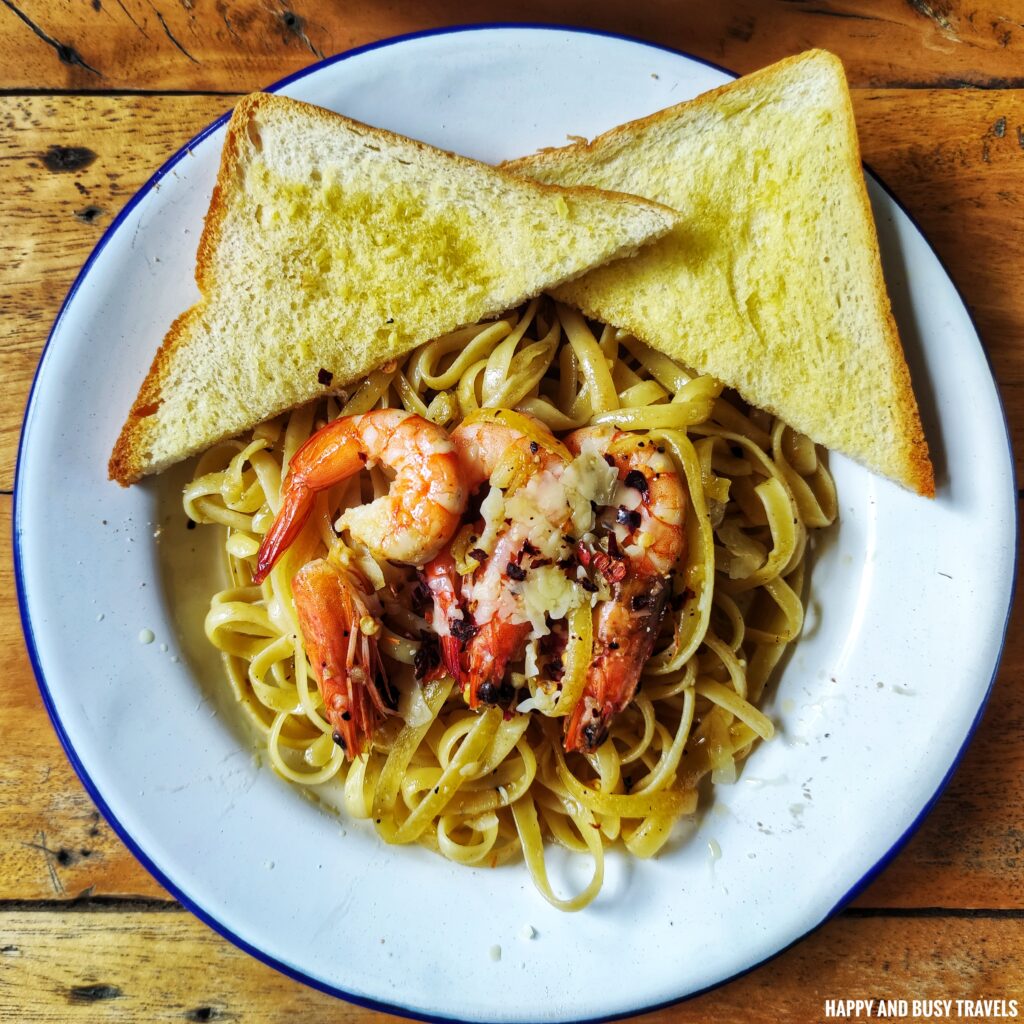 Just look at the generous serving of Shrimps, aside from this dish being good-looking, this is also delicious.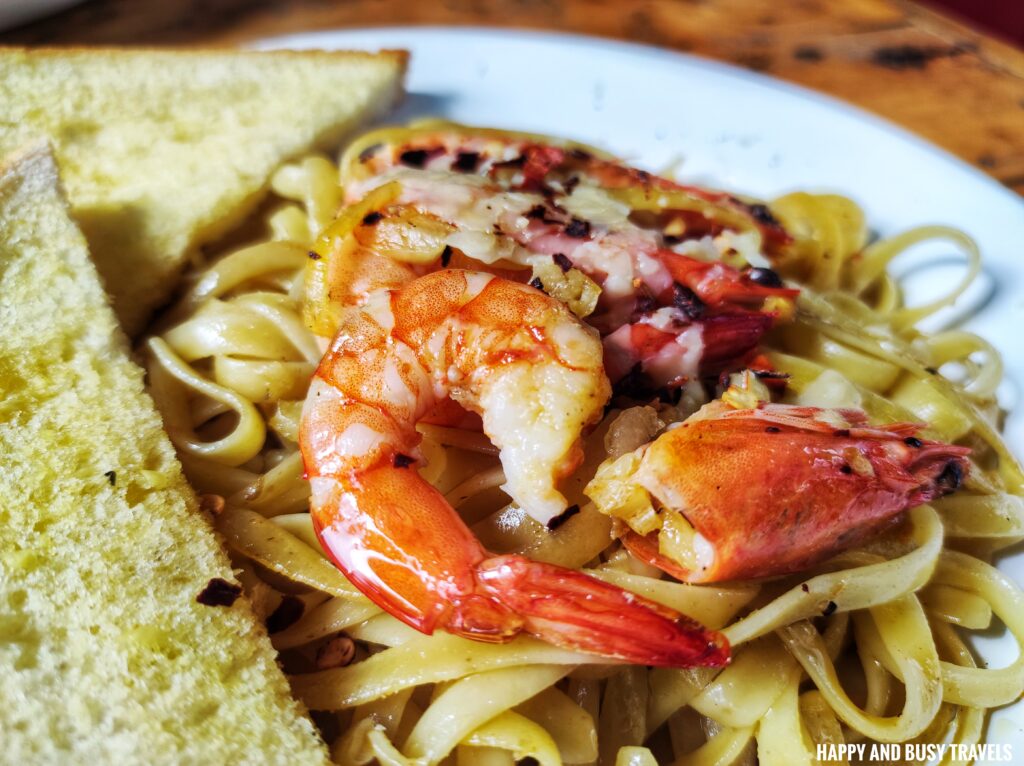 Pizza Longganisa
If you want Pizza, you can try their Pizza Longganisa which is made out of thin-crust dough and topped with a lot of Longganisa.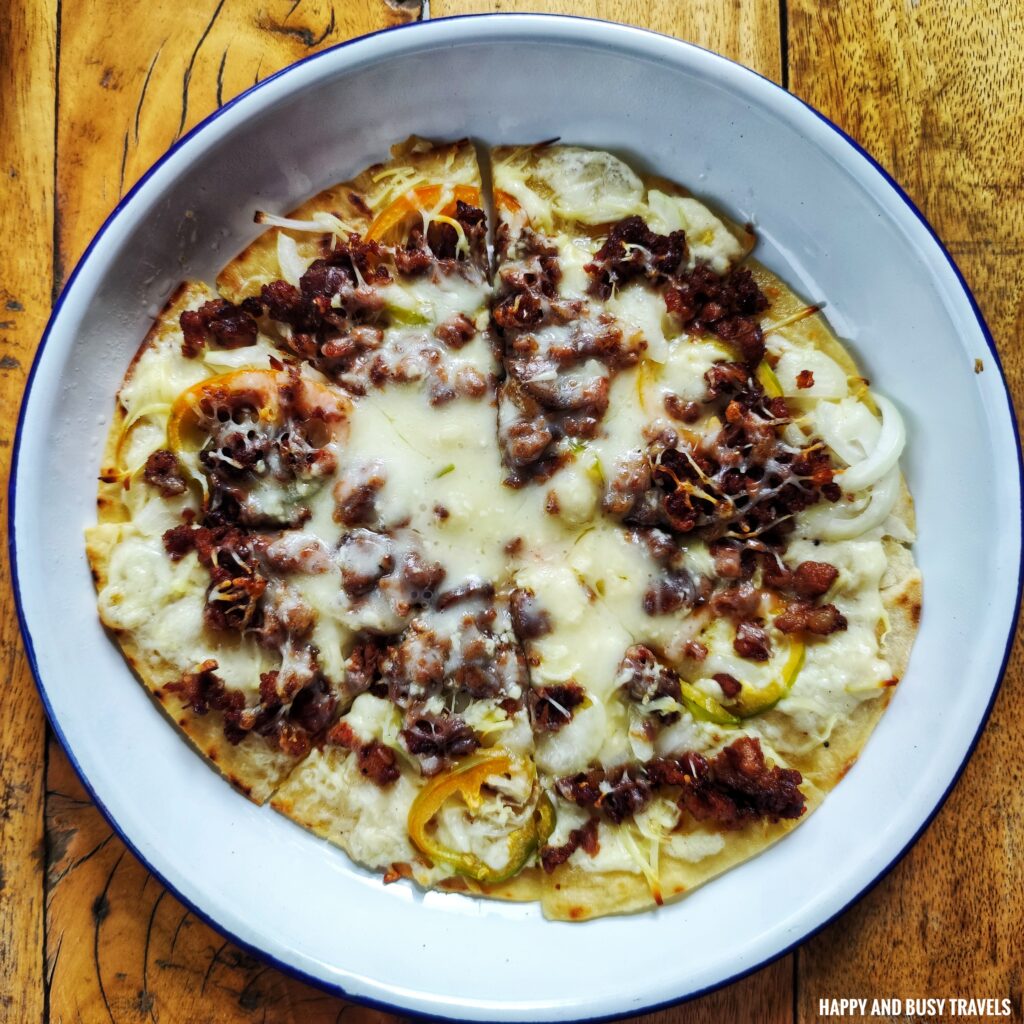 This is good for 1 person if that person is me or my brother because we eat a lot. Hahaha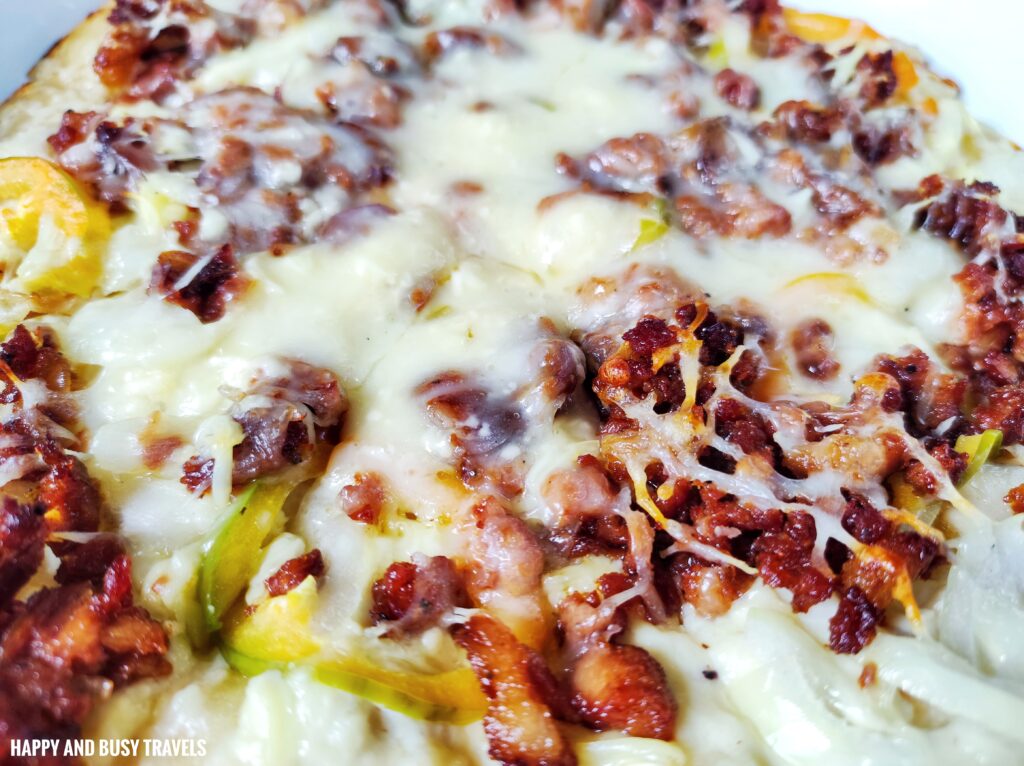 BBQ Ribs
For my dinner, I had BBQ Ribs which are delicious! Oh yes, it really is! At first, I am usually hesitant to order ribs from any restaurant because no one can do ribs the way my mom cooks them. But their version of BBQ ribs is really yummy. It is juicy and tender to the bone, I do not even have to use a knife because the meat falls off the bone easily.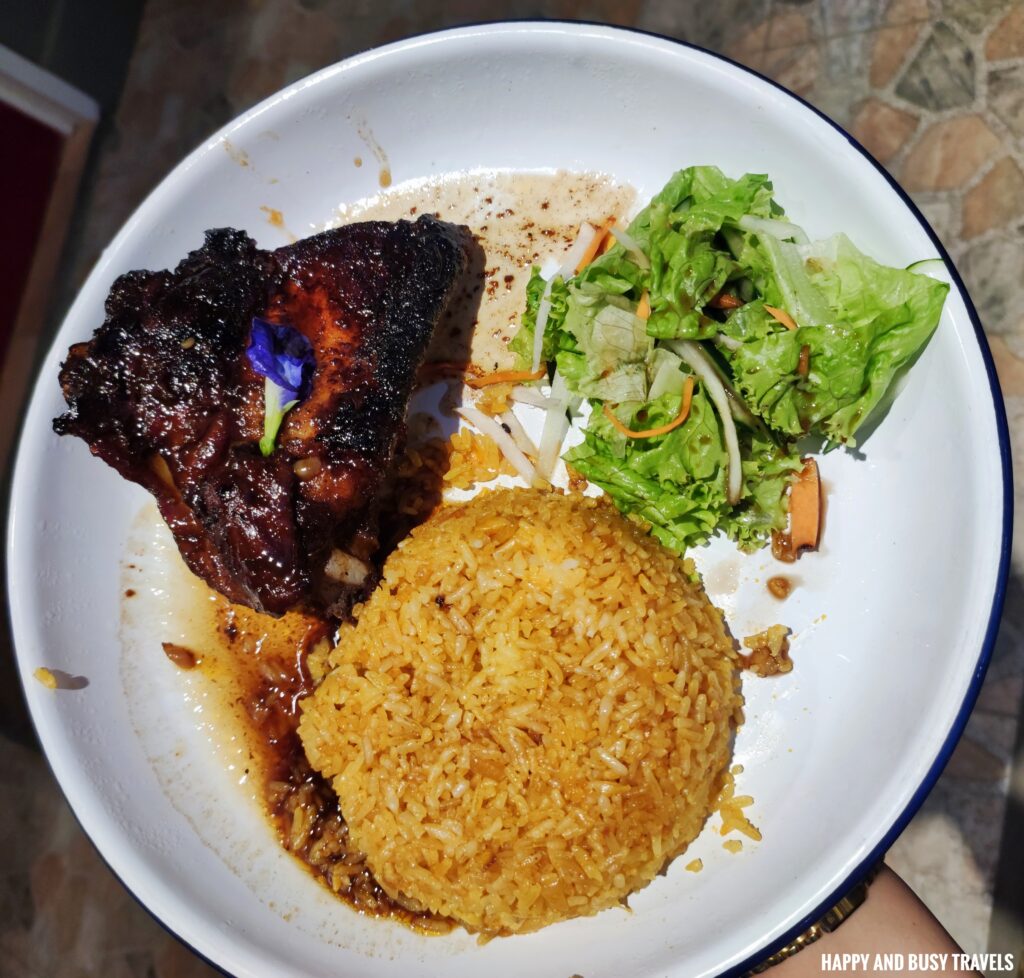 It is served with Java Rice and a salad.
Binalot
On the other hand, my brother ordered Binalot which is a Filipino traditional way of wrapping up food. The rice and the viand are all sealed in a Banana leaf.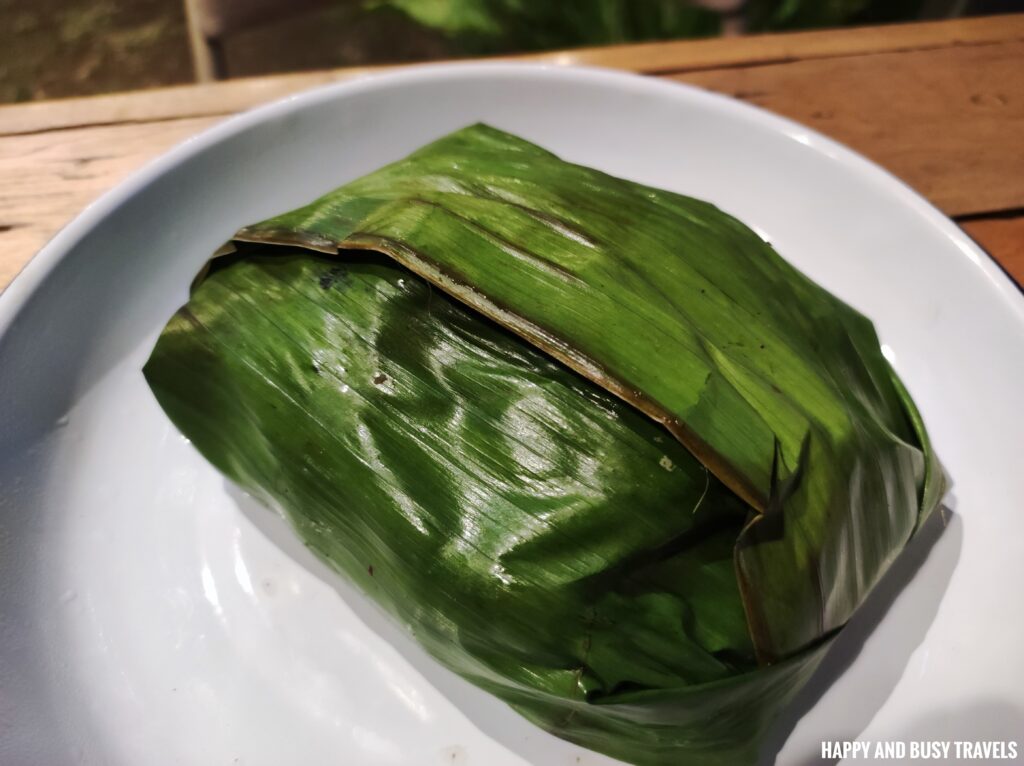 I told my brother "You should've ordered the BBQ ribs because it is delicious and it has a good serving." To our surprise, when he opened the leaf, there is a lot of rice, Pork Adobo, and Shrimp! We were impressed. He said he also had a good decision in ordering this one, everyone should try it.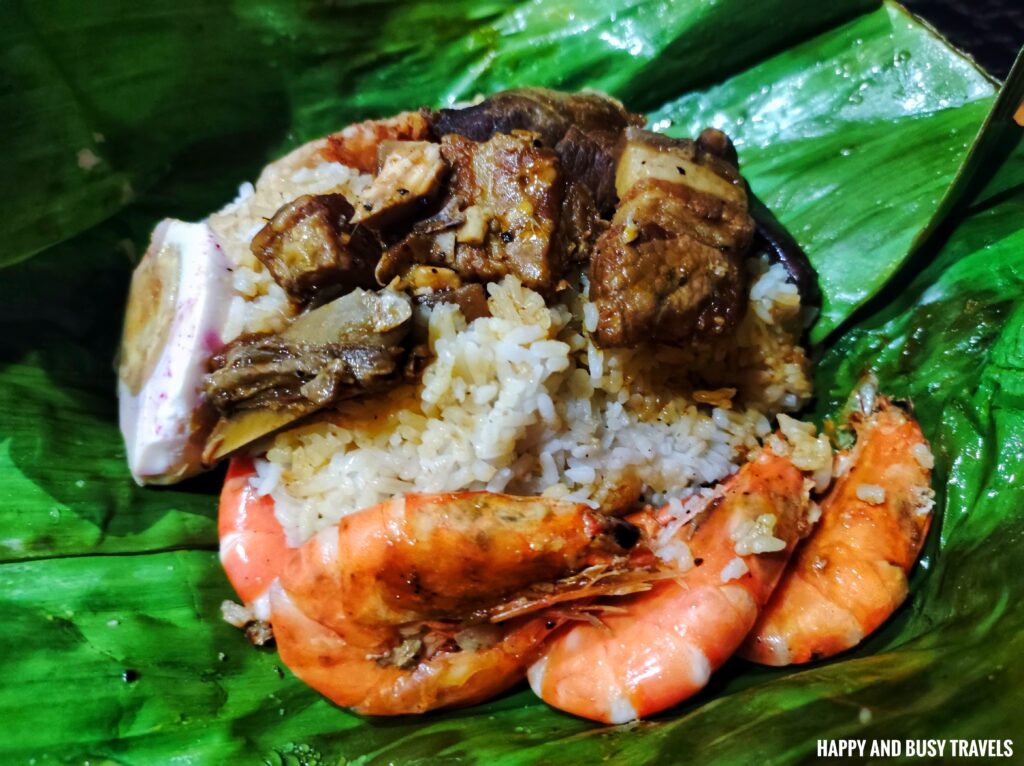 Menu of Cafe at the Ranch
Happy and Busy's Smileys for Cafe at the Ranch
Overall, my brother and I love the food from Cafe at the Ranch because you can feel that they made the food with love. They even placed Ternati flowers on some of the dishes.
Food
Location
Ambiance
Value for money
Service