Back in 2016, when Busy and I are not yet bloggers, we had a trip in Bali. One of the activities that we enjoyed is the Baby Turtle Releasing Activity in Kuta Beach.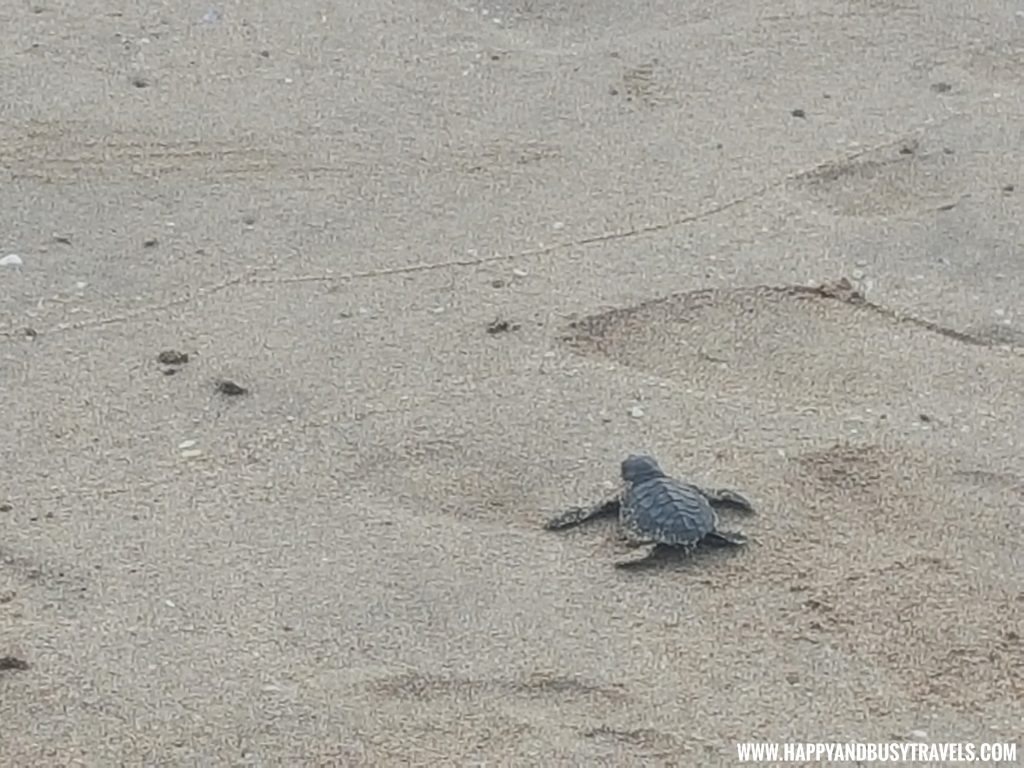 Organization: Bali Sea Turtle Society  (BSTS)
Website: https://www.baliseaturtle.org
Facebook: https://www.facebook.com/baliseaturtlesociety/
Contact Number: +62 811 3882683
Email Address: [email protected]
Address of the activity: Kuta Beach, Bali, Indonesia
Schedule of release: The activity depends on the hatch of the baby turtles.
Please take note that this was 2 years ago, so there might be changes in the activity.
Why do the Baby Turtle Releasing Activity?
Indonesia is a country with lots of beach, so there will always be Turtles who bury their eggs within the shore. Bali is a very famous tourist spot, and it is also famous for having high numbers of Sea Turtle trade, which is bad. So, BSTS concentrated in Bali to raise awareness about Turtles and they created a lot of activities, which includes baby turtle releasing.
Finding Kuta Beach Sea Turtle Conservation Center
We easily found the conservation center along Kuta Beach because of this…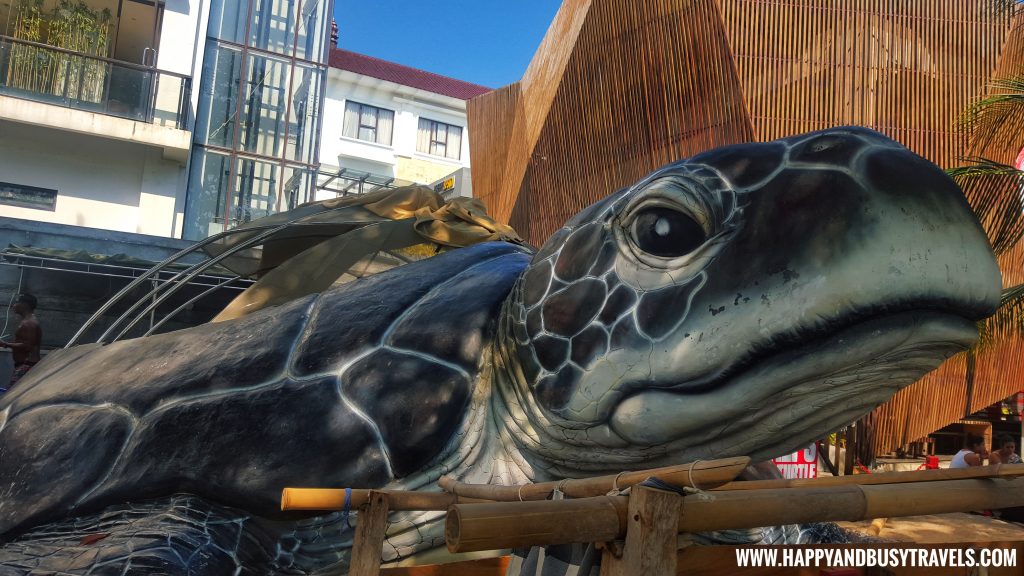 Yes! A huge turtle! It symbolizes a mom who lays her eggs here in Kuta Beach.
There are a lot of eggs buried in the sand on the shell part of the giant statue.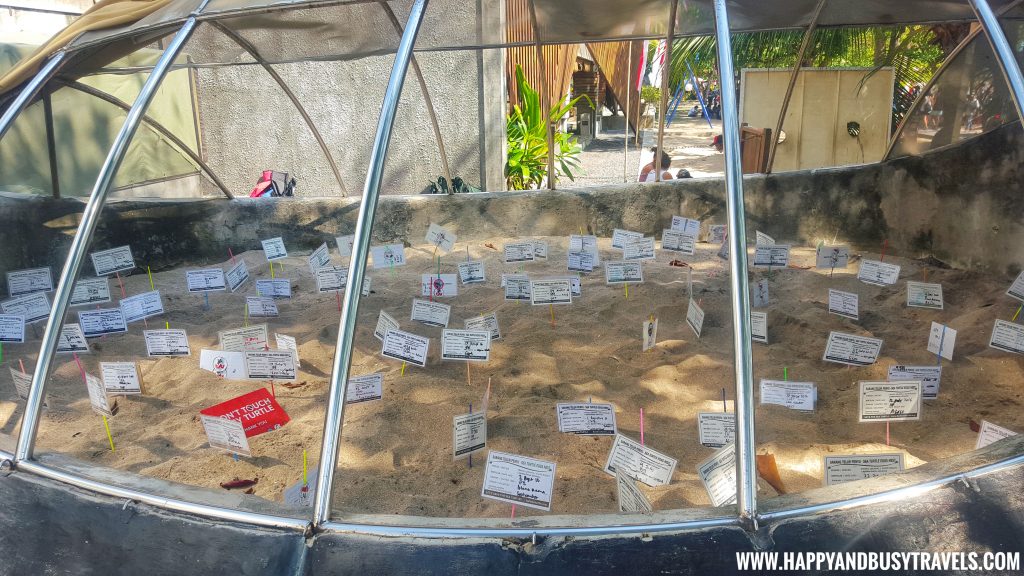 Plus, there are additional enclosed spaces with eggs too! Each batch has a date of when it was laid and when is it suppose to hatch.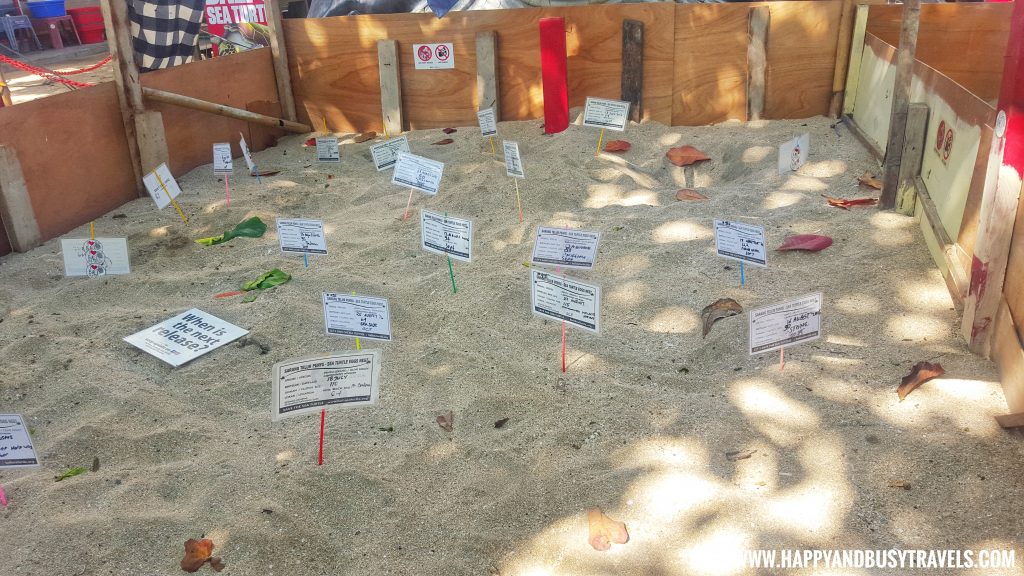 After we saw the turtle, we immediately asked on how can we join the activity. We are a group of 3, but we were given just one token. There were a lot of tourists who wants to join the activity, and the number of baby turtles are limited. So, every group was just given one token. One token is equivalent to one baby turtle.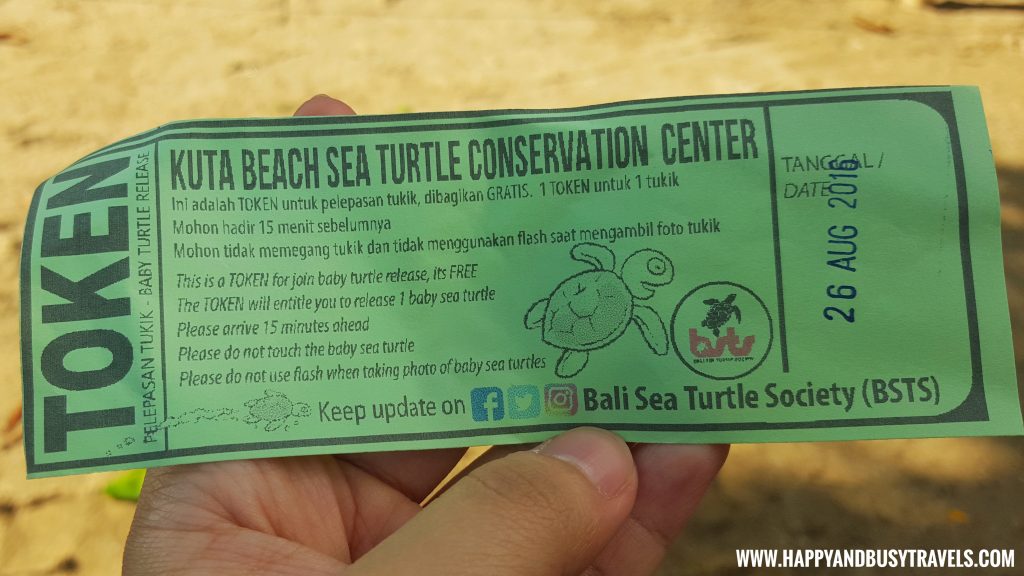 Each token is given for free, so if there is anyone who would want to sell their tokens to you, please say no and report it to the organization.
Each token is given for FREE
While waiting for the activity to start, we looked into the merchandise, roam around the conservation center, and had our pictures taken.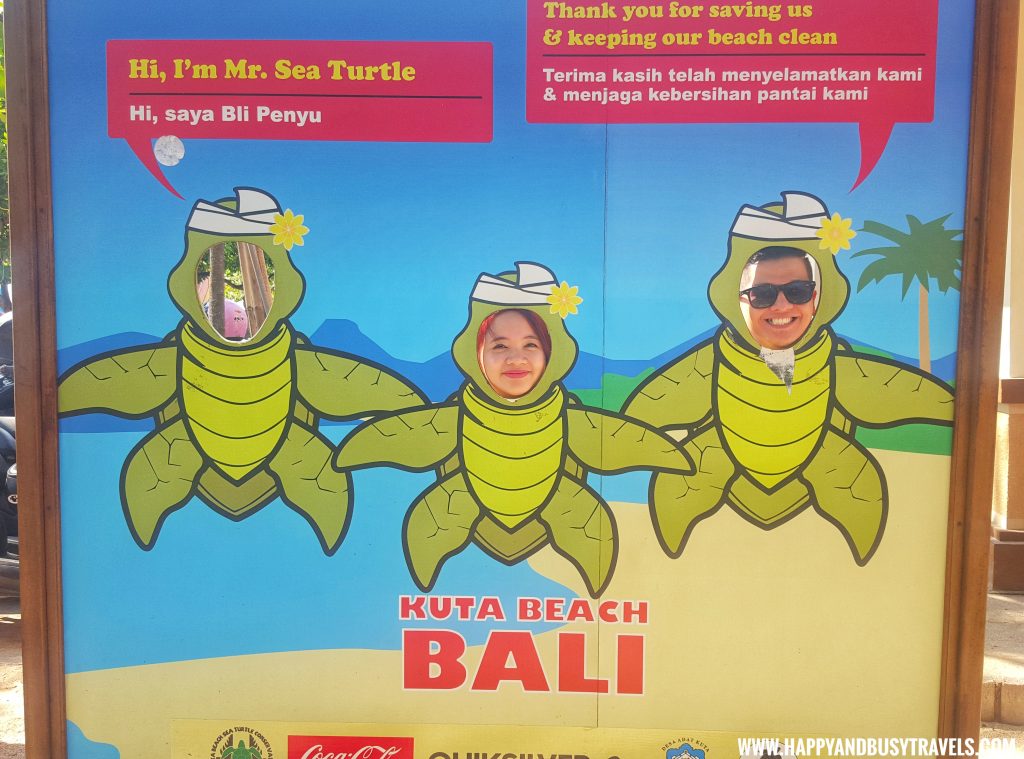 Start of Baby Turtle Release
There was an introduction of the activity before each baby turtles were handled over.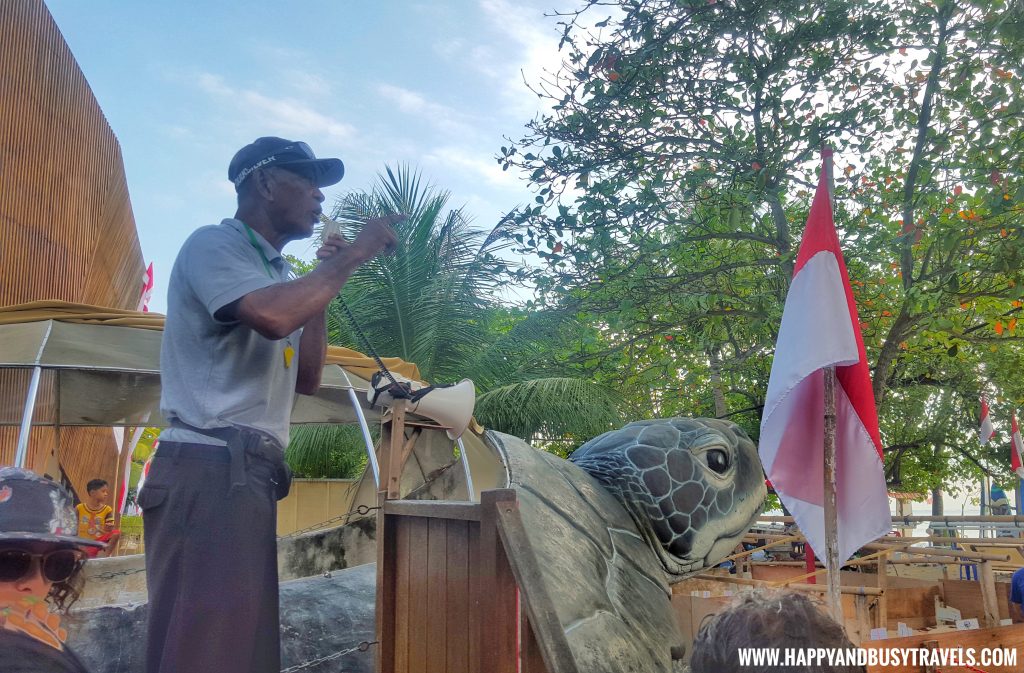 After the introduction, I immediately fall in line and got our Baby Turtle.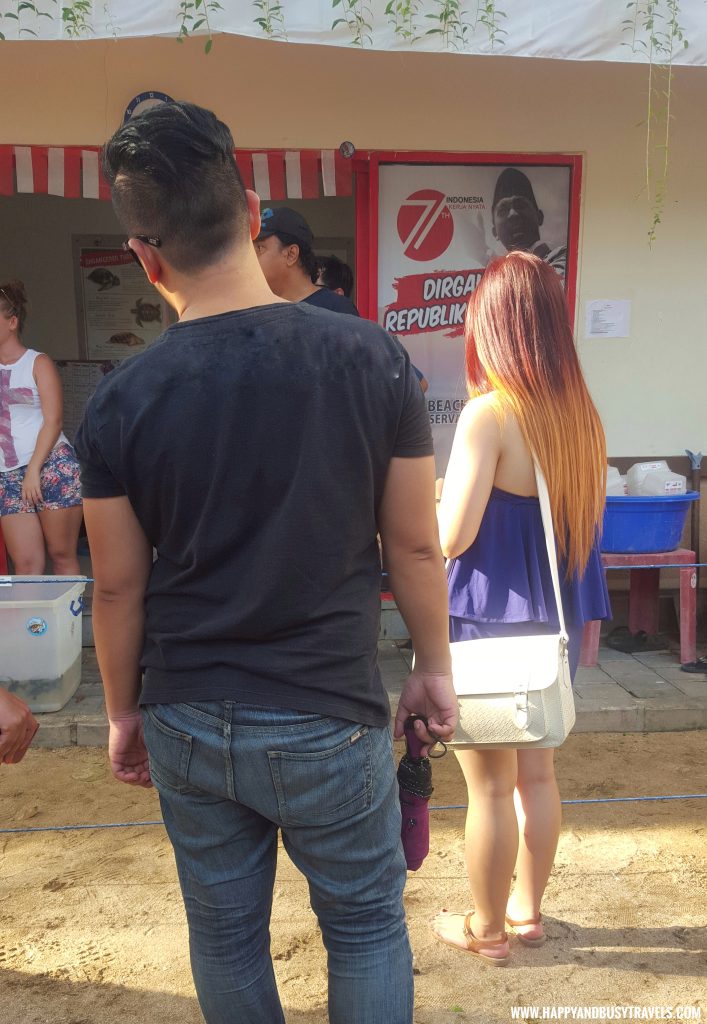 As soon as we got our Baby Turtle, we went near the ocean.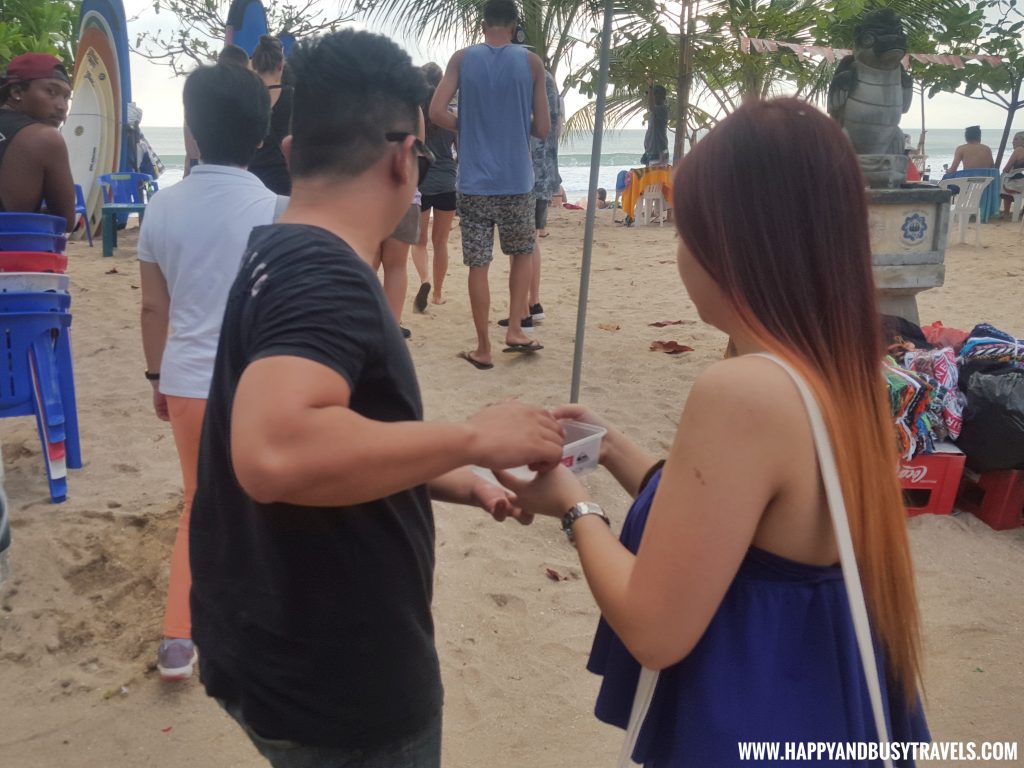 We have to be very careful because our Baby Turtle jumps a lot! Ohh by the way, we called her/him Darina, a combination of our names Dave and Katrina.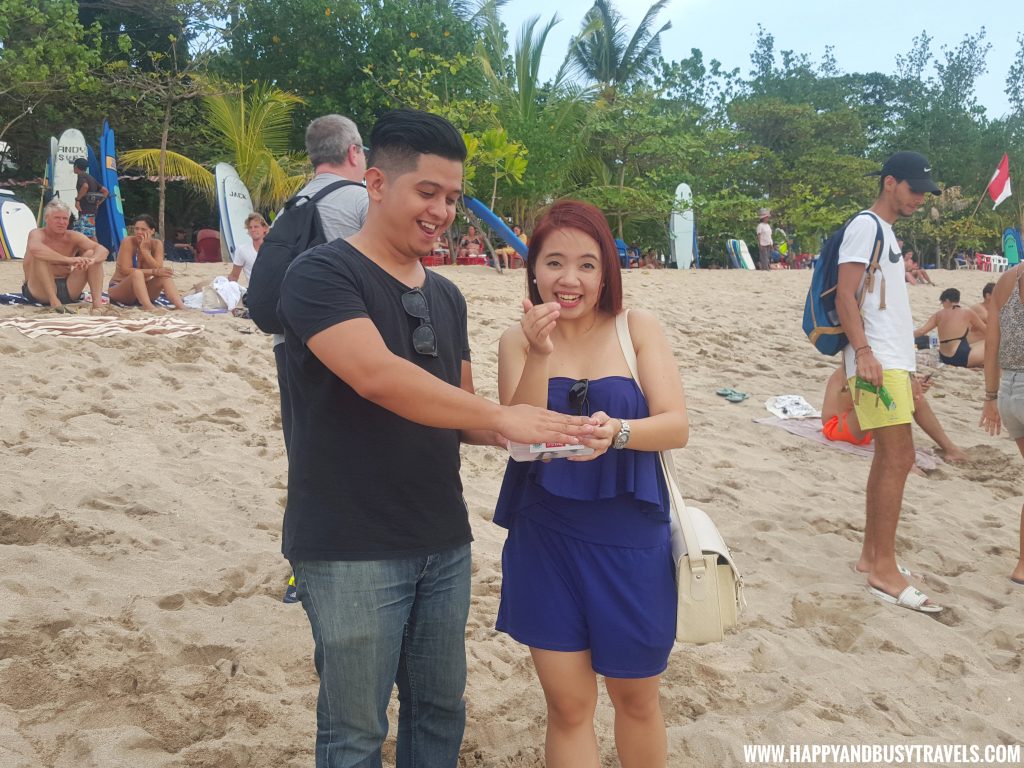 Meet our jolly baby turtle Darina, ready to be released into the wild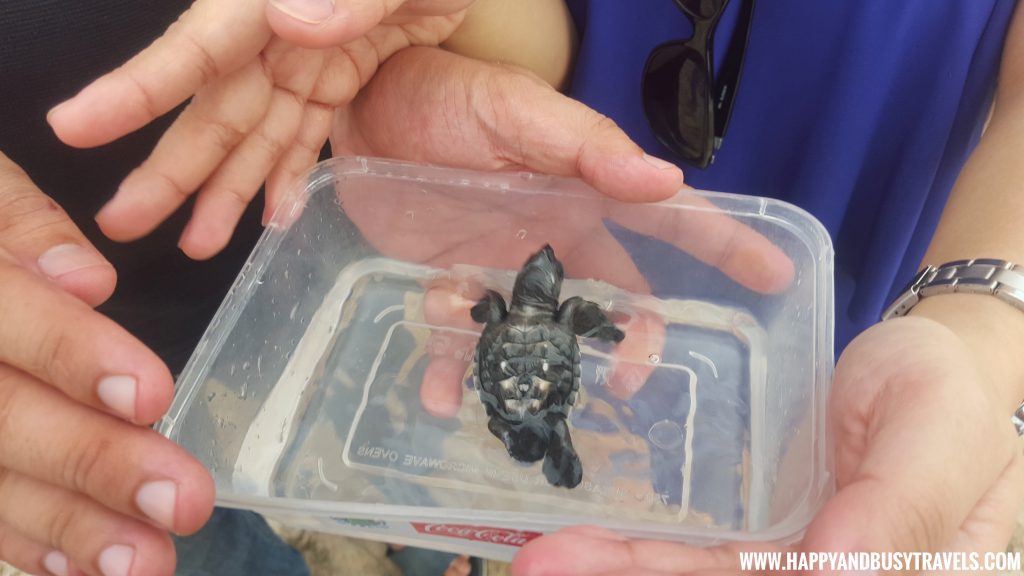 She's even dabbing for joy!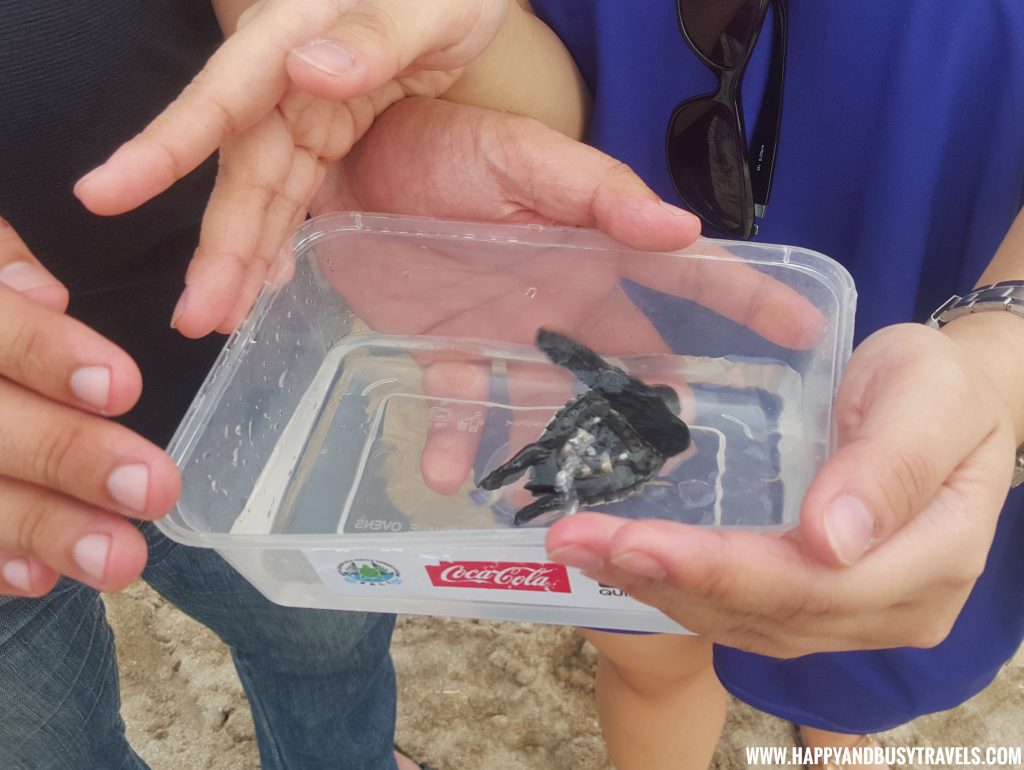 Hi five!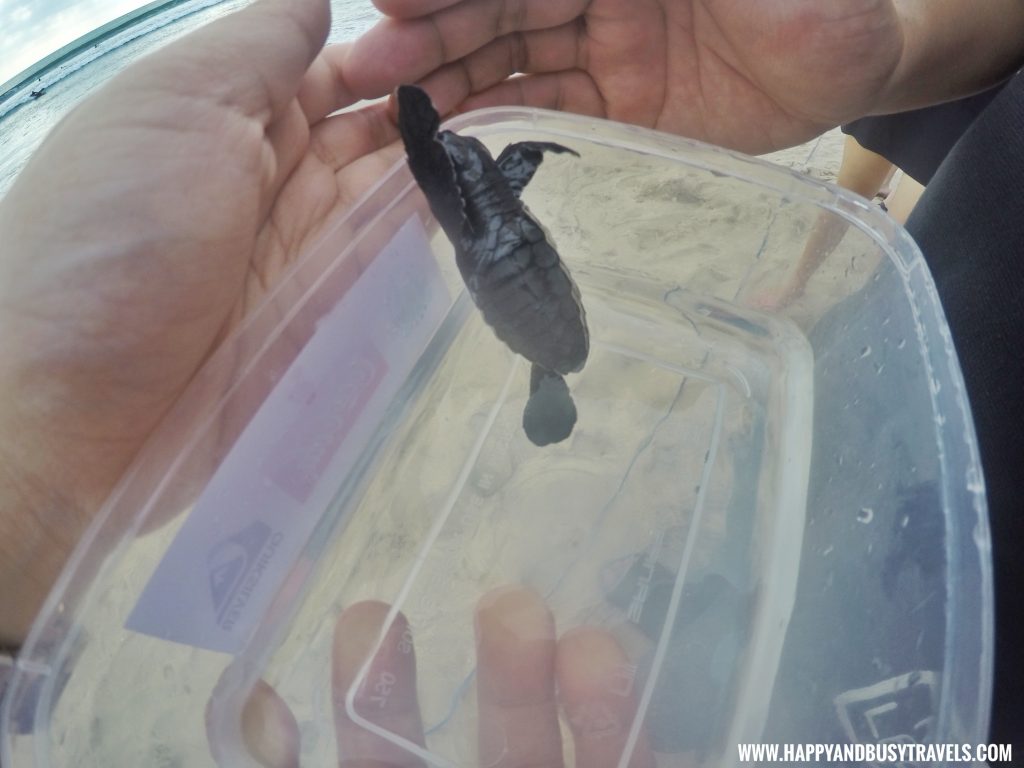 A guy with the megaphone gives the instruction for the release. First, we fall in line after the rope.
Then, when he said "release the turtles" we placed the container on the beach and released baby turtle Darina.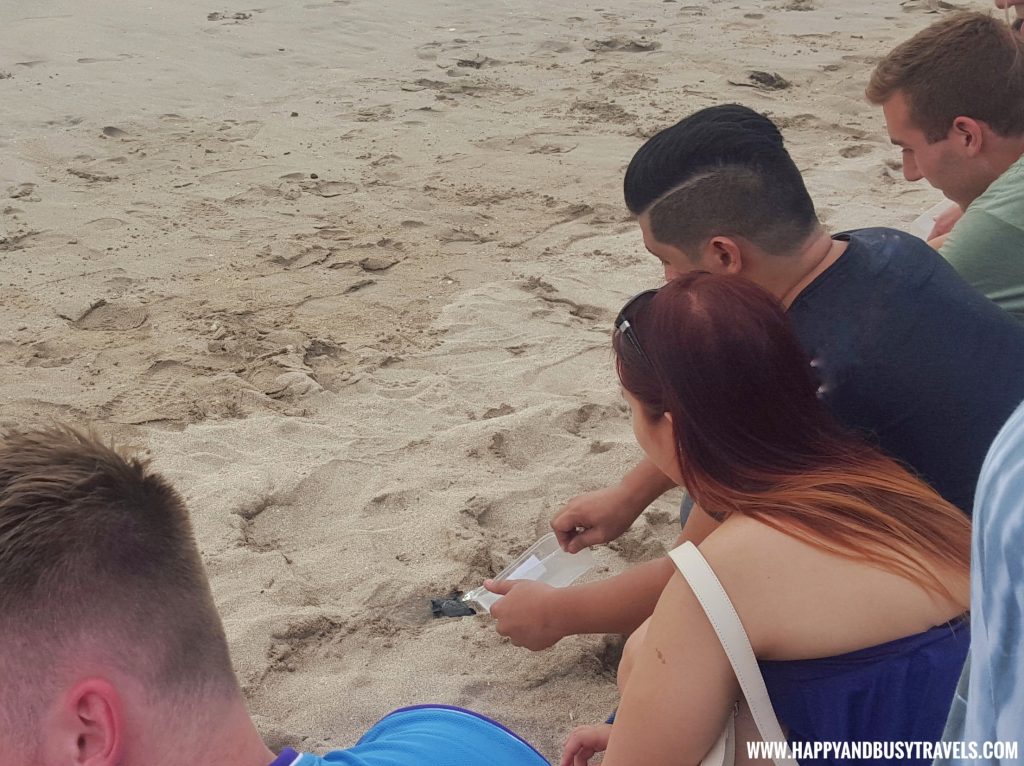 It was so emotional to watch your baby taking their first few steps (hahaha)😆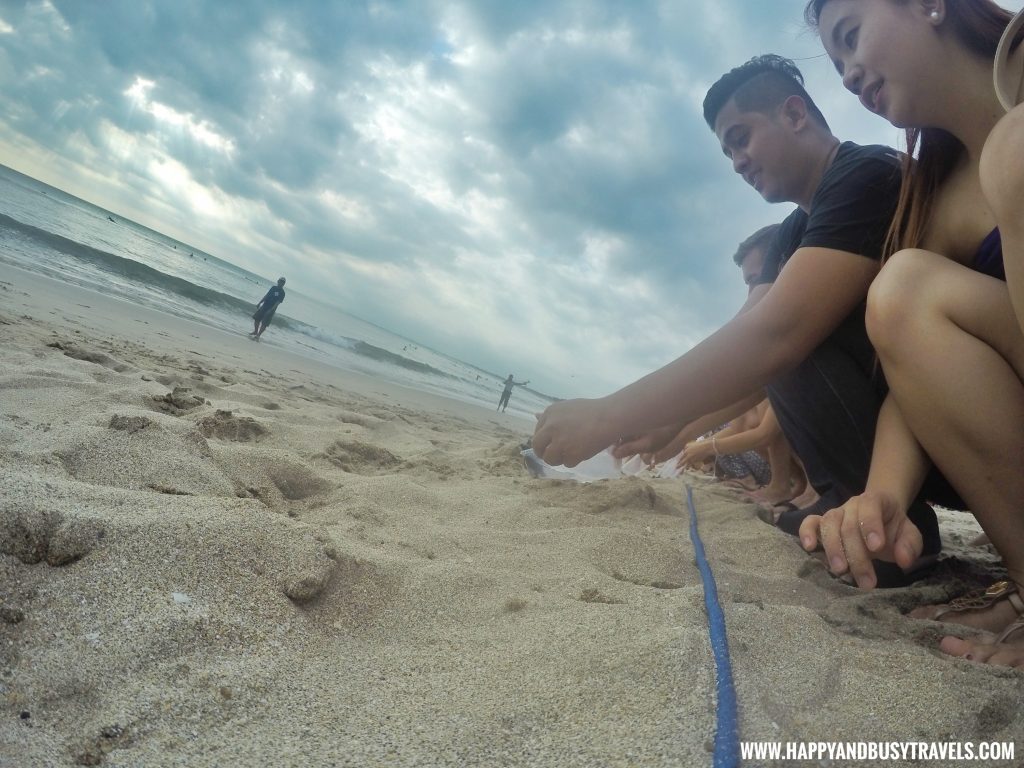 I got a few pictures of its first walk on the beach towards the ocean.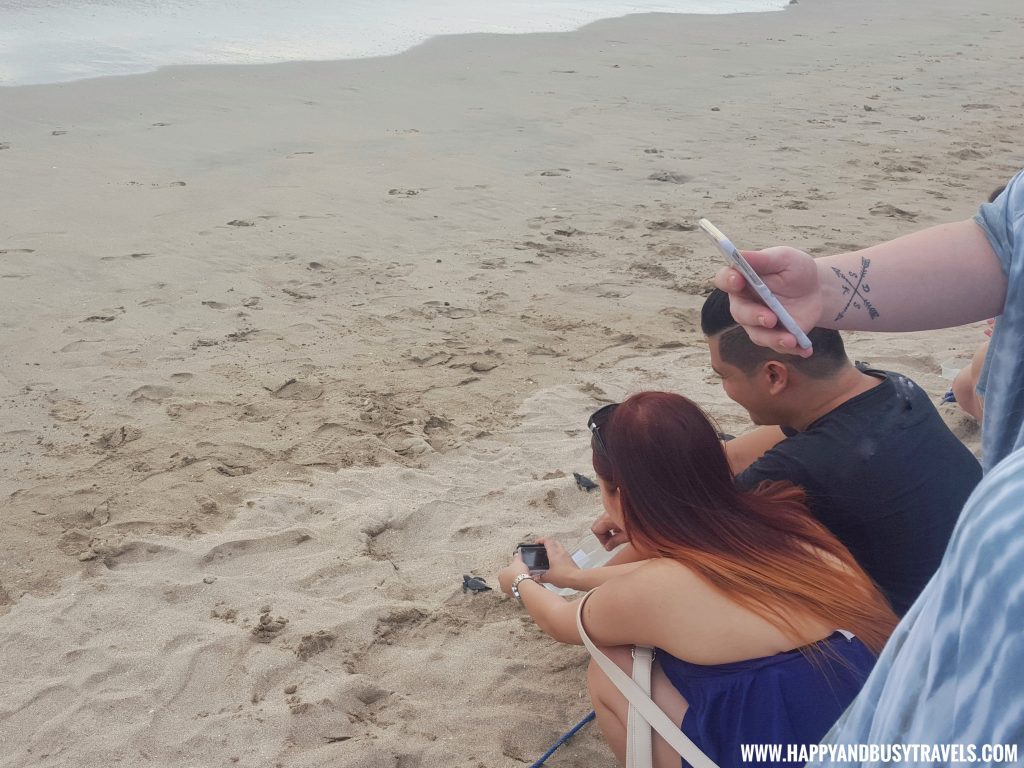 The activity was fun! Participants were cheering and saying goodbyes to their baby turtles.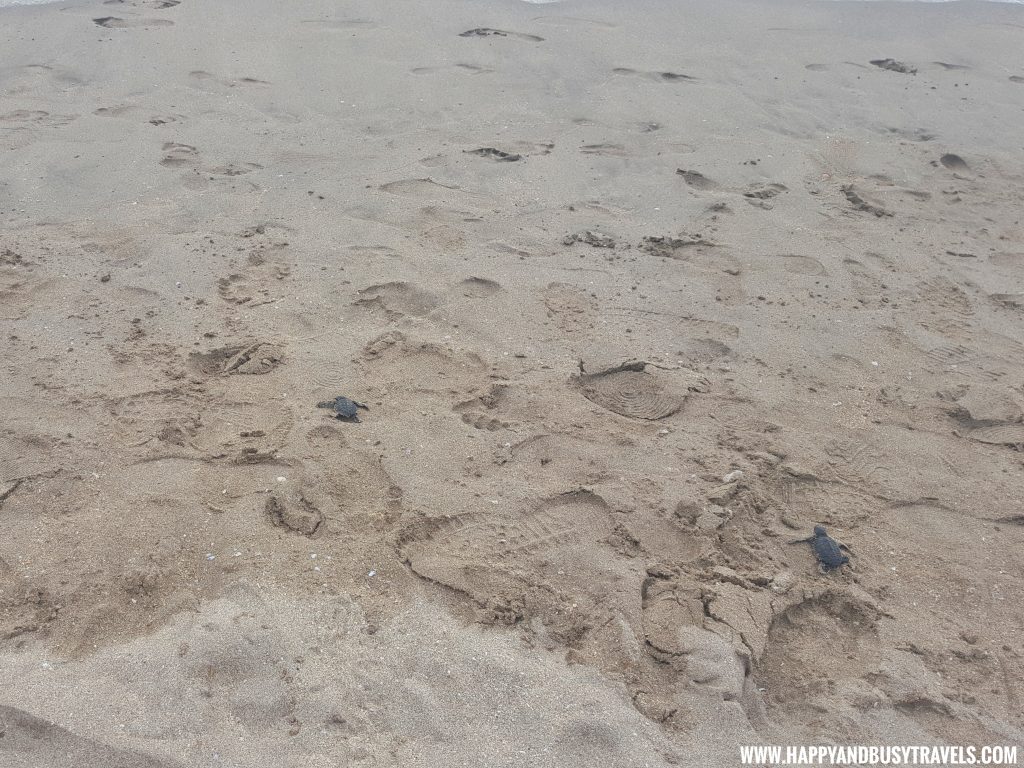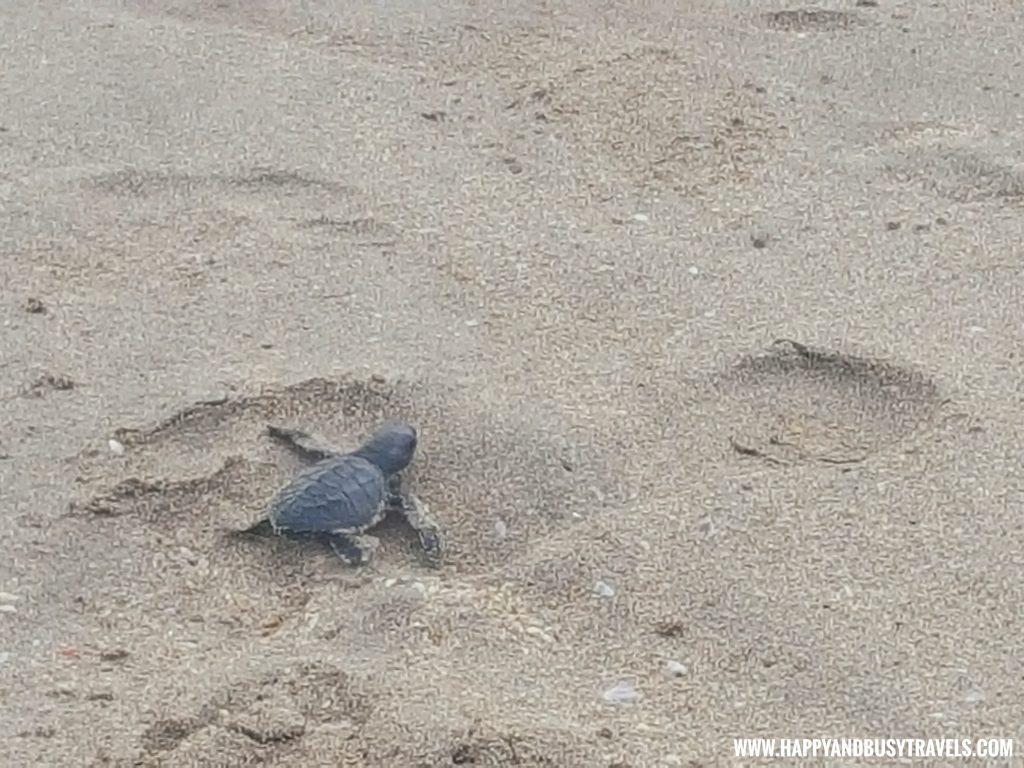 In a few minutes they almost reached the ocean…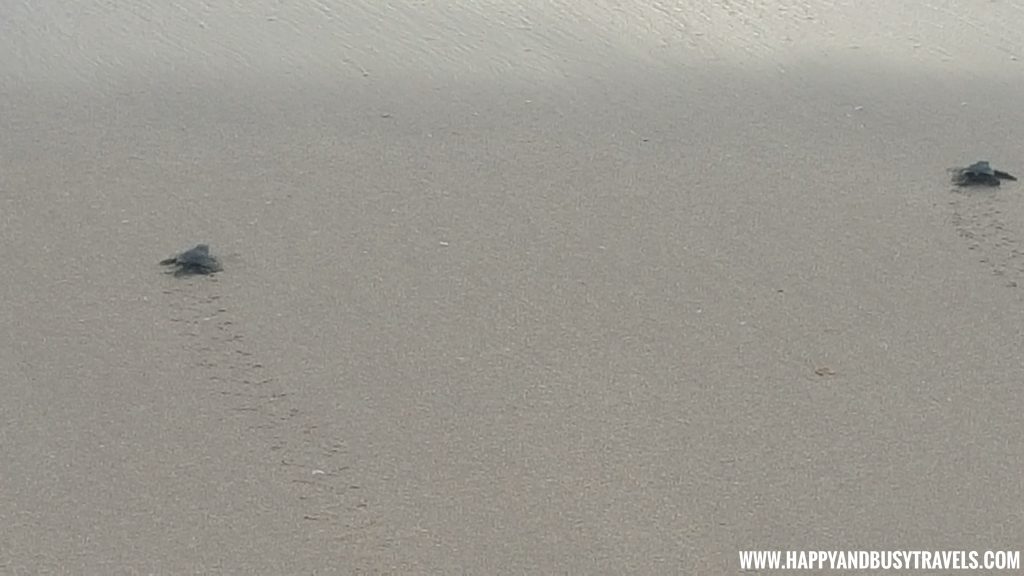 And they were gone so fast.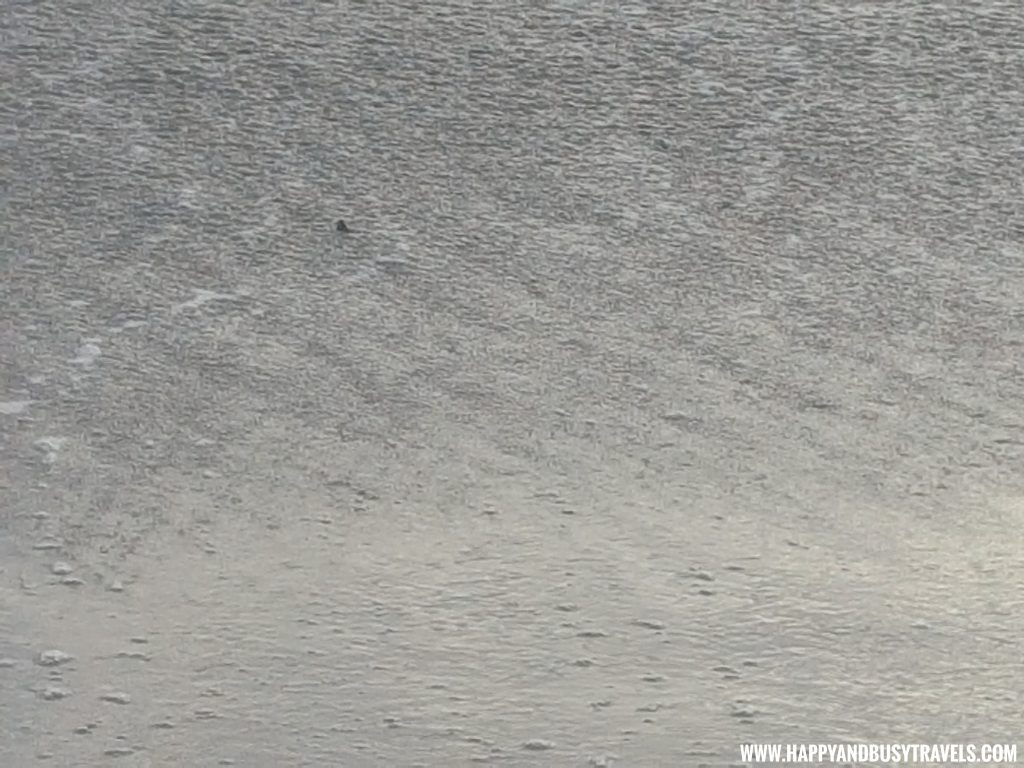 The ocean has a lot of dangers for these turtles. Do you know that in every batch of eggs, only 1% of the baby turtles will survive until adulthood? There is really a few survival percentage for these animals, so taking care and respecting them is very much appreciated.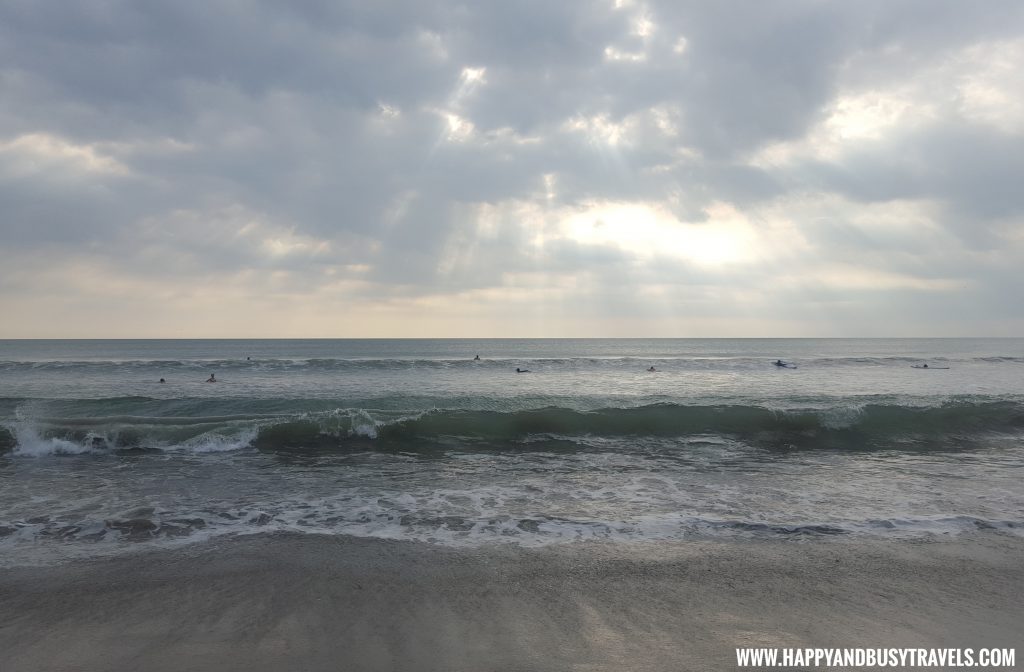 Happy and Busy's Smileys
Location 


It was just there on Kuta Beach.
Ambiance


The activity is done on Kuta beach, and there is a lot of cheering and joy from the participants.
Value for money 


No money involved! The tokens are NOT FOR SALE! You do not have to pay for the activity, but you can donate to help the organization continue their advocacy.
Fun


We had a great time doing the Baby Turtle releasing activity! We wish we can do this again when we come back.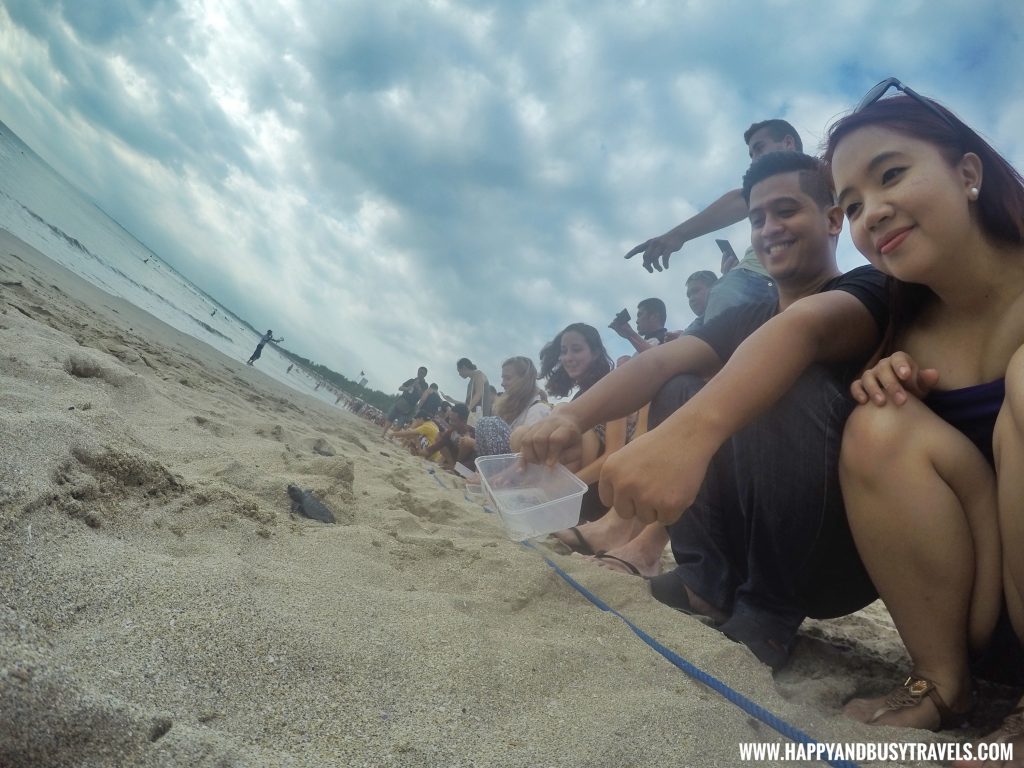 Visit https://happyandbusytravels.com/category/activities/ for more activities.