Our last stop for our south Batan tour is San Carlos Borromeo Church, a big parish church.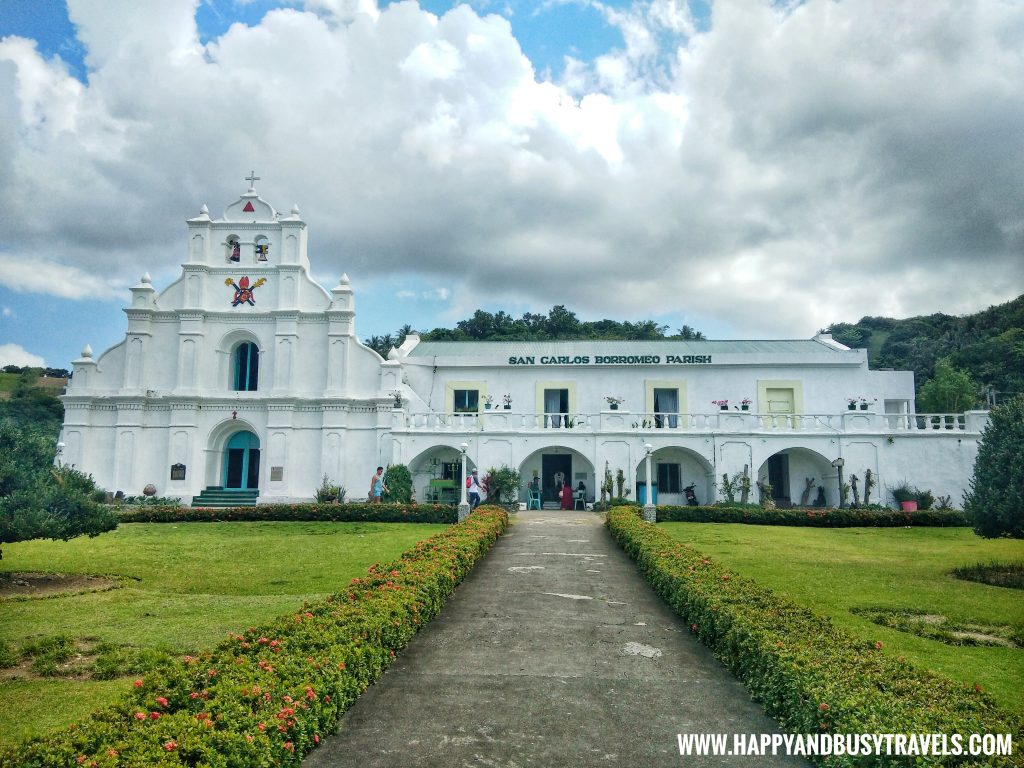 Batanes Travel Guide and 5-day Itinerary at: https://happyandbusytravels.com/batanes-travel-guide-and-itinerary-for-5-days/
How to go here?
Google Maps link: https://goo.gl/maps/q95AEqoNcCLX9YZs6
From the town to the church…
Walk: Not recommended, the church is far! But if you want, it may take you at least 1 hour and 45 minutes.
Vehicle: It will take you at least 15 minutes.
Bicycle: It will take you at least 50 minutes.
Please take note that there is not a lot of public vehicles in the island. Locals usually use their motorcycle, bicycle, tricycle, or walk towards each destination.
It is better to arrange a tour with Amazing Batanes Tours for convenience.
Book and use the code HAPPYANDBUSY to get P500 discount.
Other Information
Time Spent: 5 to 15 minutes
San Carlos Borromeo Church
On the desk in the parish, we paid Php 100 per person for the environmental fees in South Batan. We paid it before ending our tour to avoid a lot of tourists. As I have mentioned, people in Batanes are honest, so even though there is no security guard telling tourists to pay, everybody is paying the fee.
After paying, we went inside to say our prayers.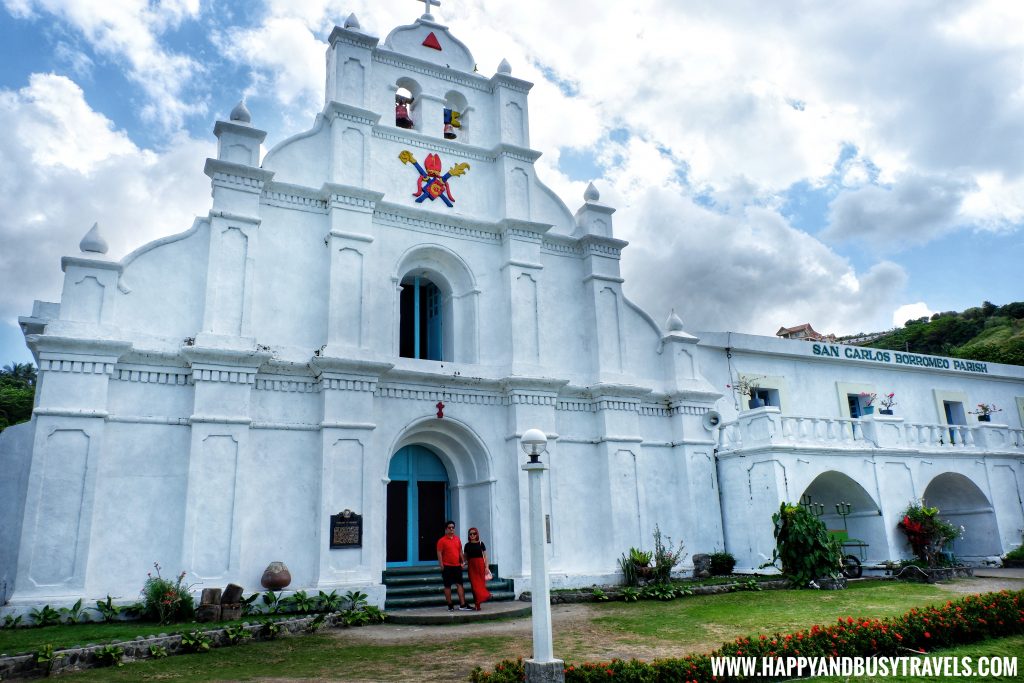 The church is large and has a simple design, but we think this is the church with the most modern equipment like the projector and speakers.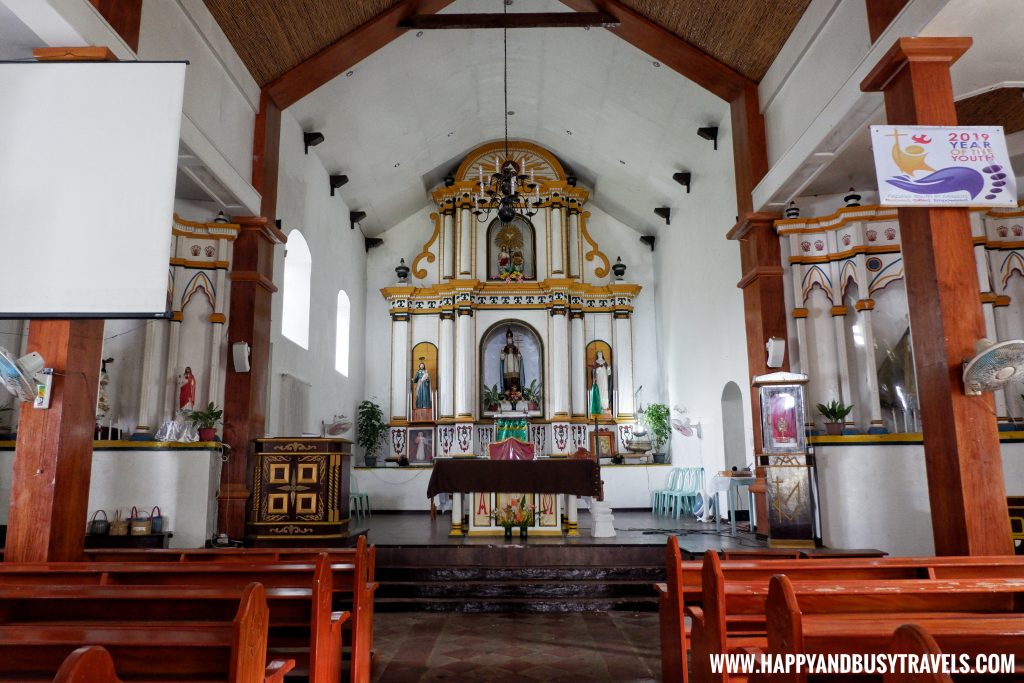 Outside the church, there are posts with a square hole at the top. According to James (our guide), these posts we used during the old times. These are the indicators of boatmen that they are coming to the shore properly.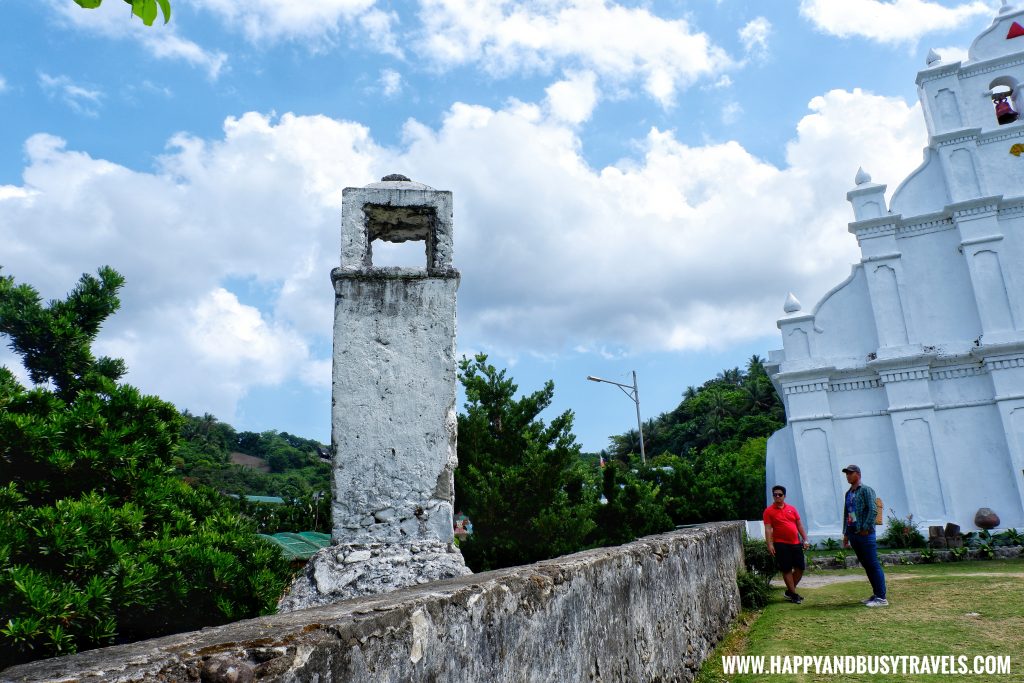 If the spotlight of the boat passes through both of the holes of the first and second pole, they are arriving to the shore properly.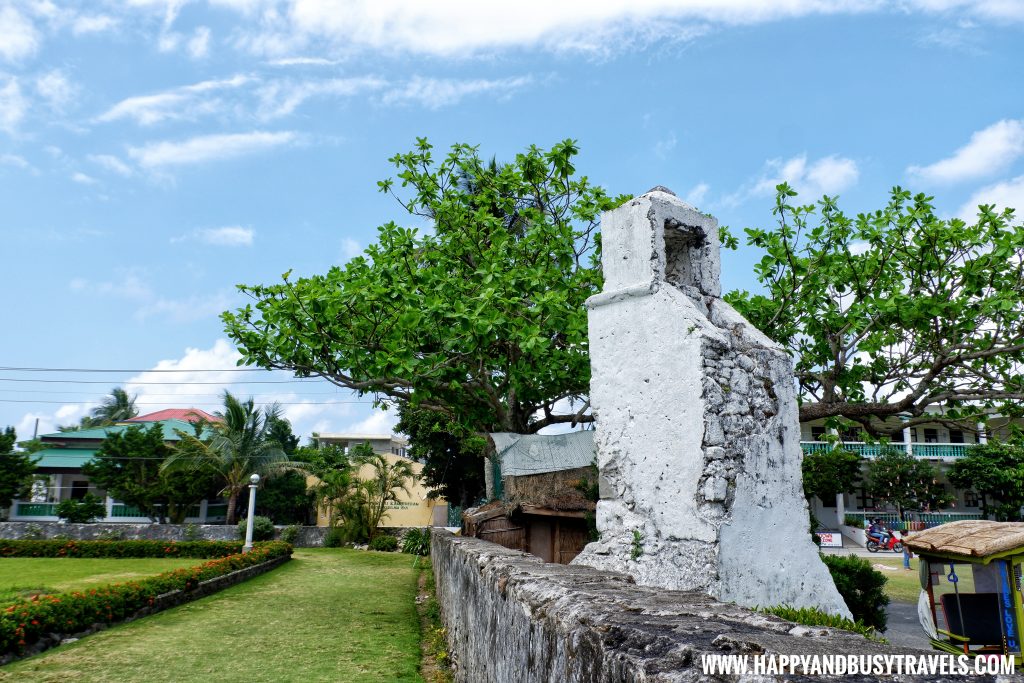 Happy and Busy's Smileys
Location



The church is just in the middle of the city, it is very easy to locate.
Ambiance


Value for money


No entrance fee!
Batanes Travel Guide and 5-day Itinerary at: https://happyandbusytravels.com/batanes-travel-guide-and-itinerary-for-5-days/