During our second day in Siquijor, we had our lunch in Baha Bar. We'll it actually spelled Baha Ba'r but for easier reference I'll spell it as Baha Bar 🙂
Before we even enter the Bar, we already had the feeling that our experience in the bar will be great. Just look at their signage ?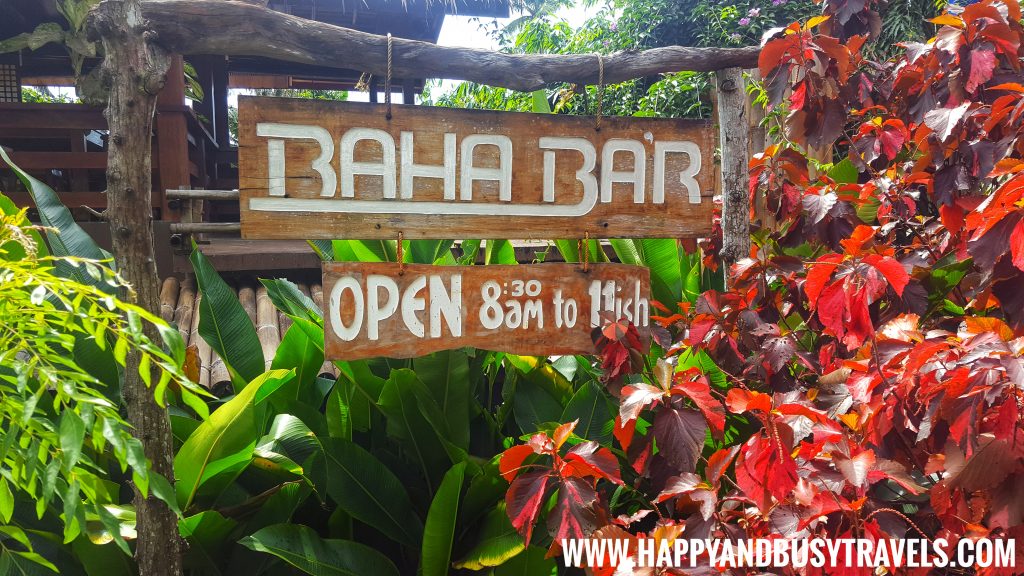 The Bar opened in December 2014.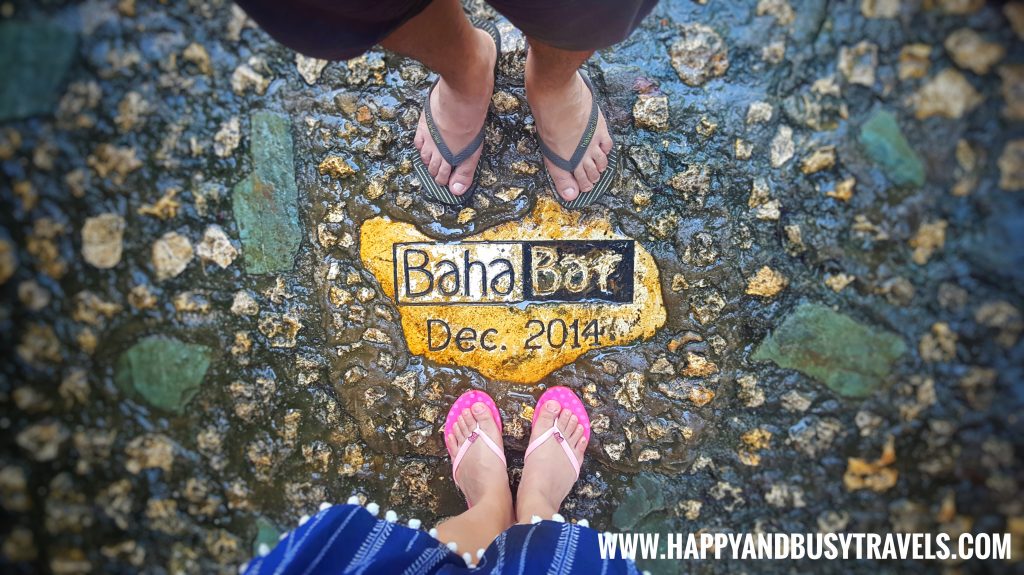 Here is Baha Bar's history for reference.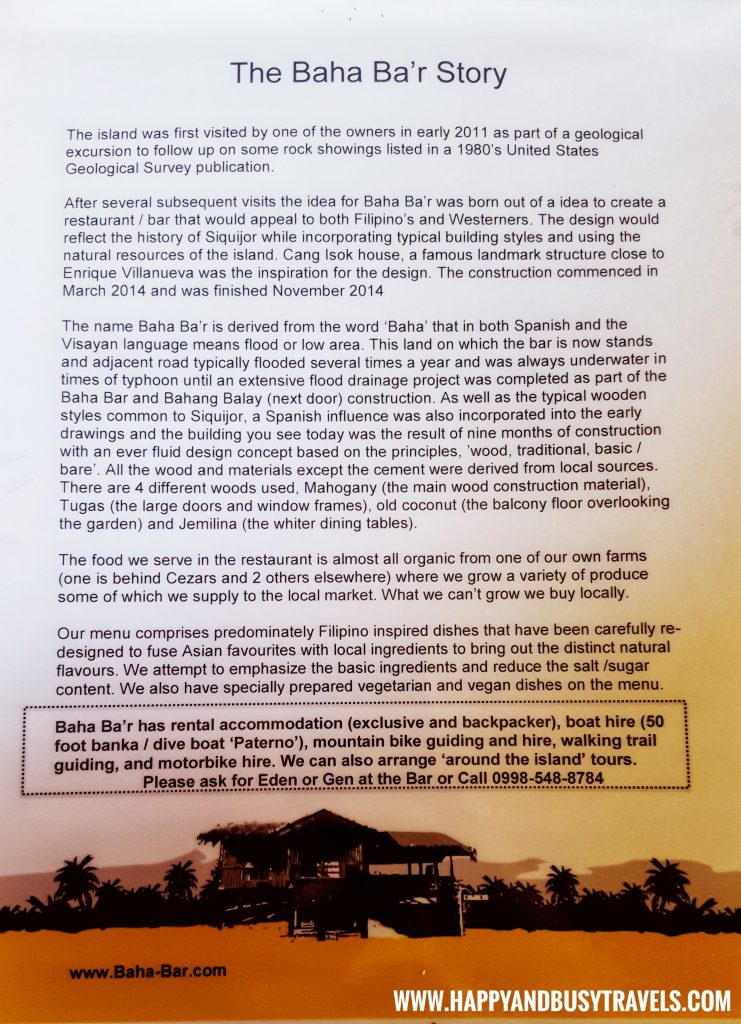 There were dining options outside the bar, but we opt to dine inside. As soon as we entered the bar, we have to remove our footwear. This is a Filipino tradition, when visiting in a house, it is polite to remove your footwear.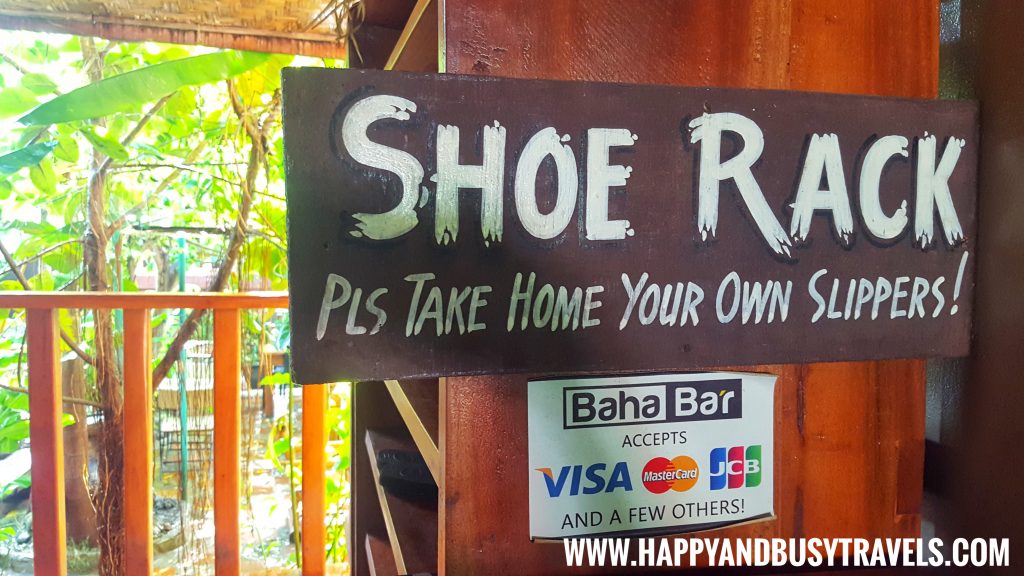 Baha Bar's Interior Decoration
The Bar had an adorable interior design. The furniture, color scheme, plants, and decorations were spot on.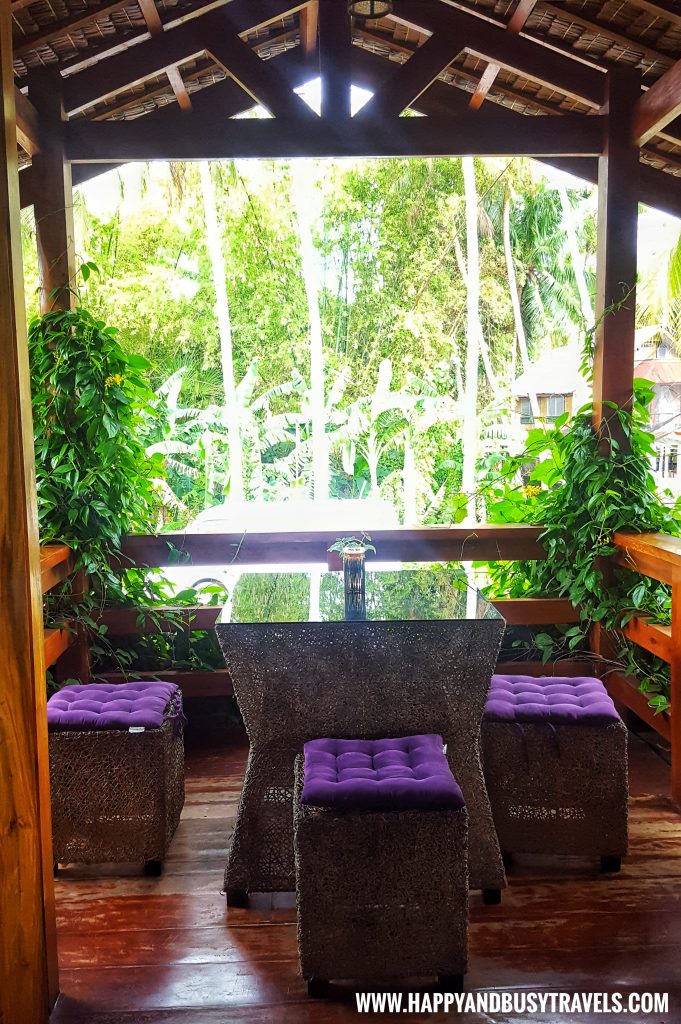 Of course Busy did not miss a chance to take a photo in the bar 🙂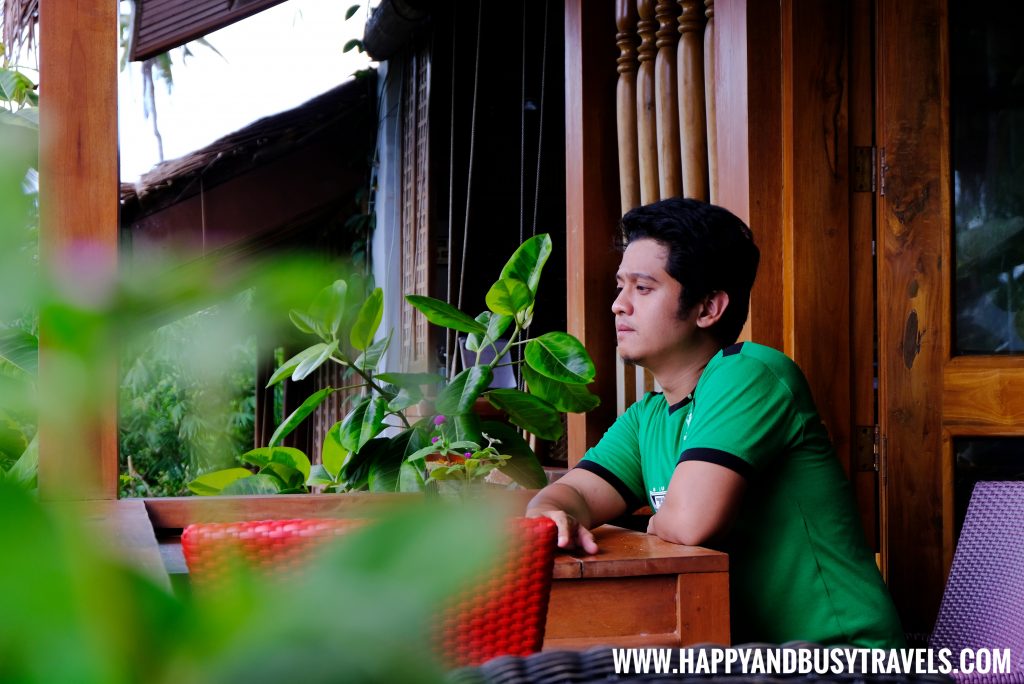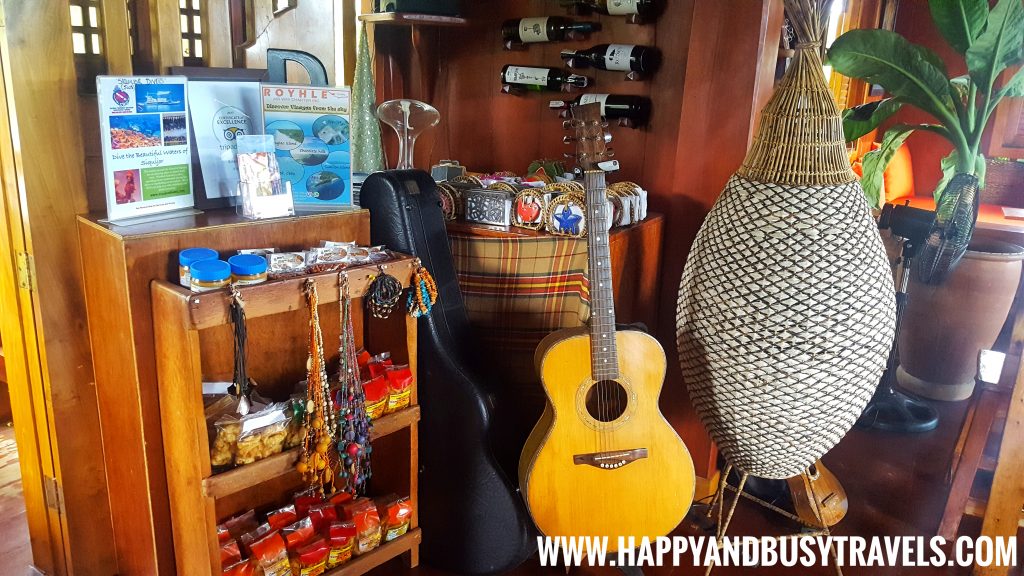 Here is one of the awesome furniture inside the bar.
The couch was like "Come and seat here", and I was like "I wanted to, but if I seat on you, I will be here until midnight ?"
Here is the actual bar of Baha Ba'r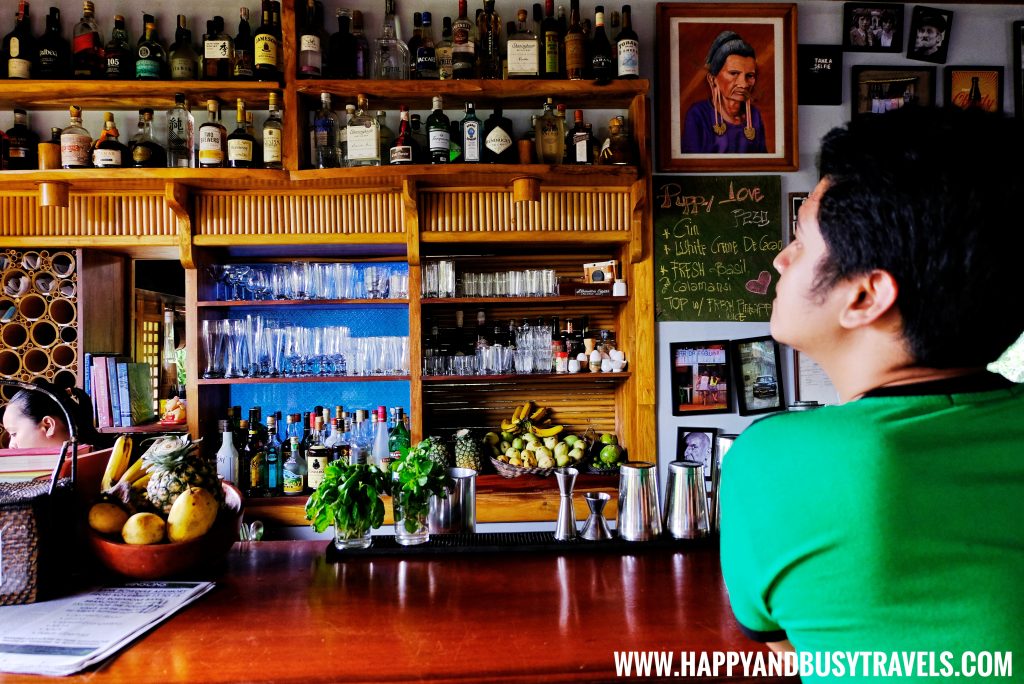 Here is their wine list for reference:
We also noticed that there was an ongoing game in taking a shot. Although I am not sure how does this work, there is a "FREE" cocktail for every 20 points per country.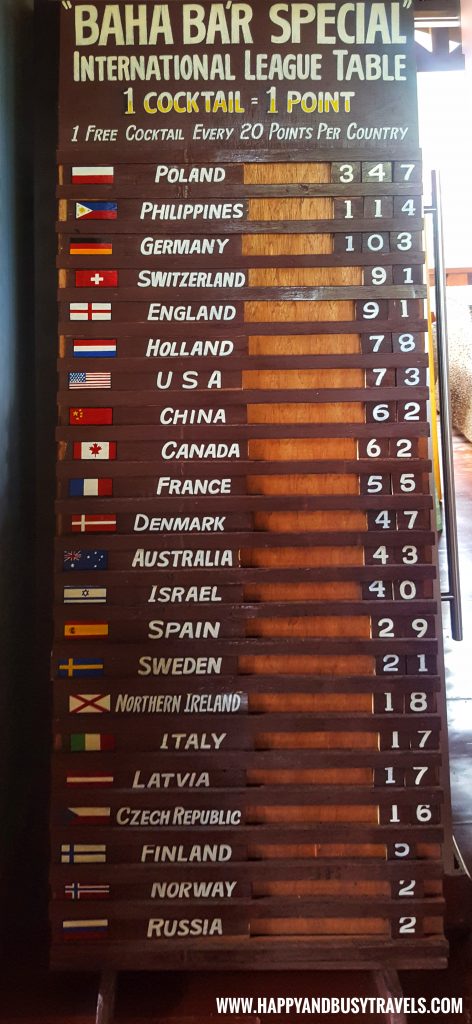 Baha Bar's Menu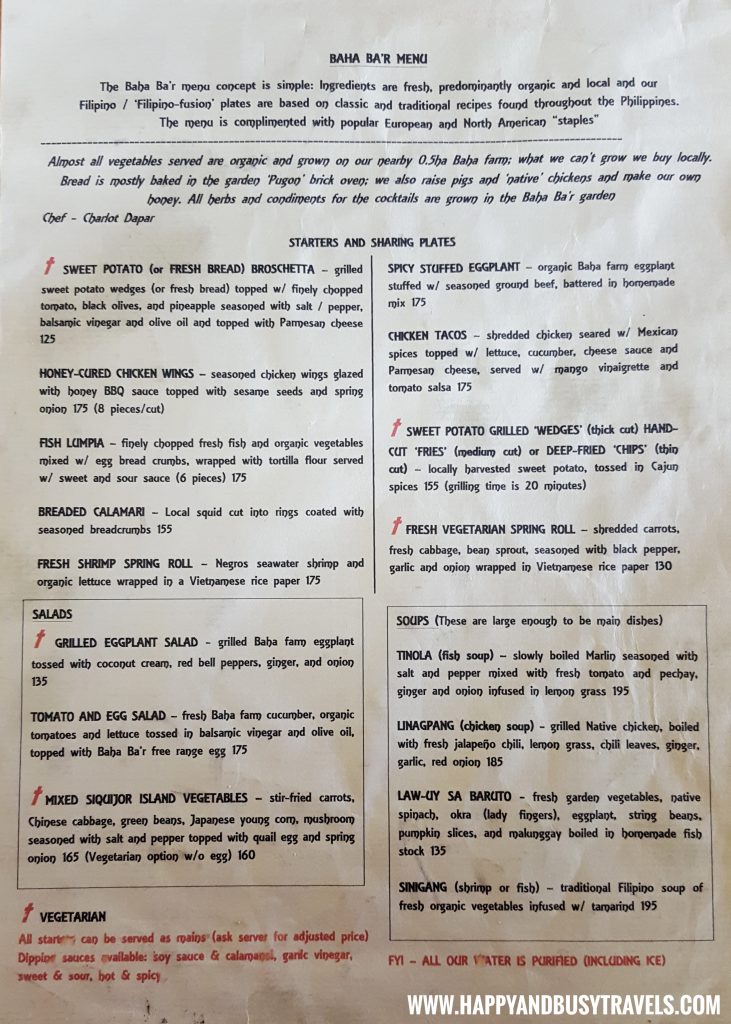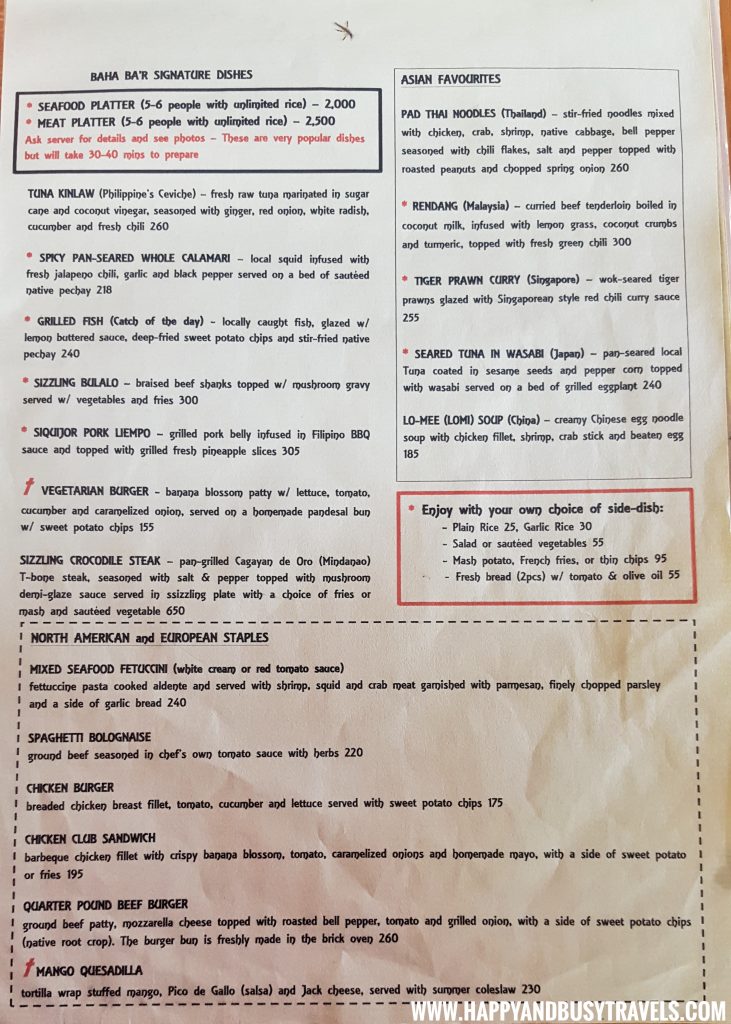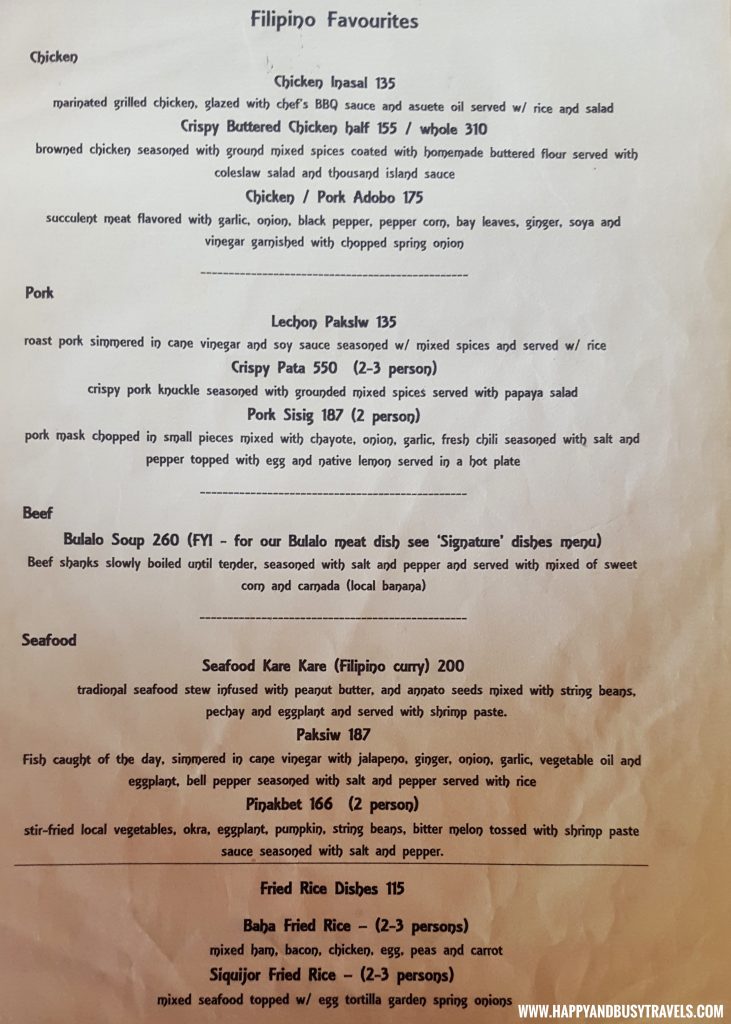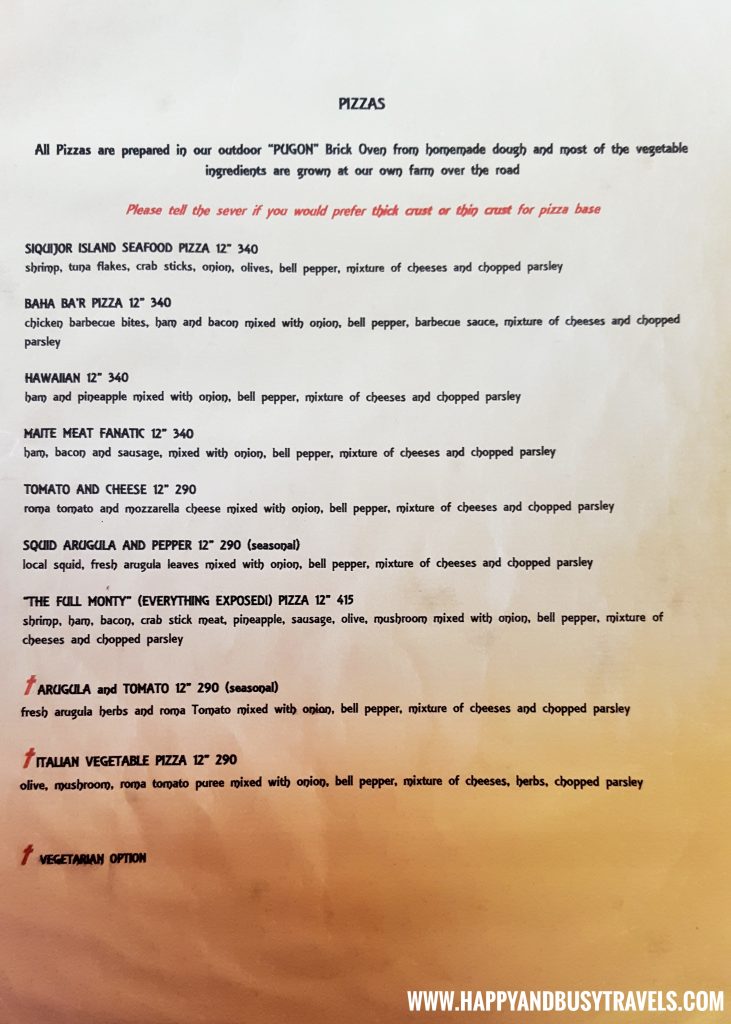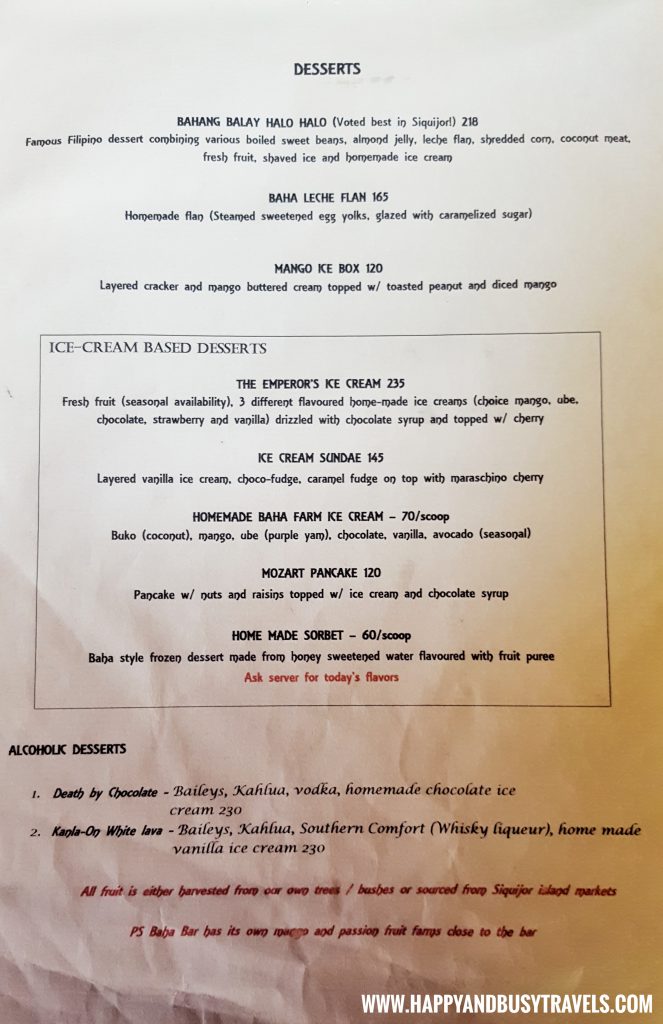 While waiting for our lunch…
We explored the area and we took some photos.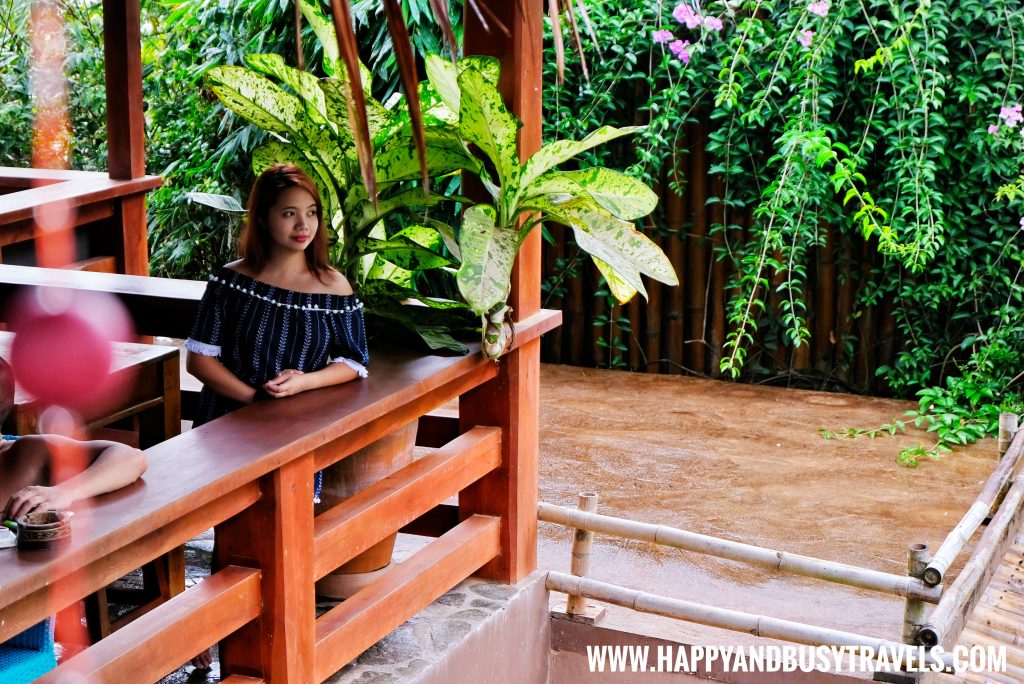 Our friend Michael is a great photographer, he even managed to take a candid shot of me and Busy ?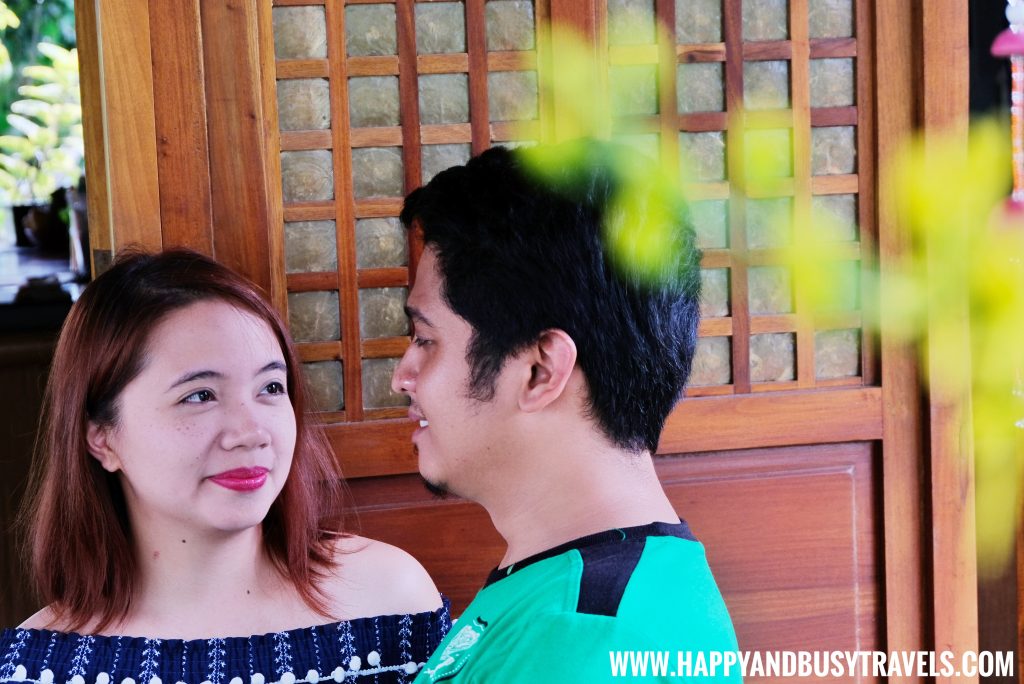 Michael also managed to take a great picture of our friend while it was raining.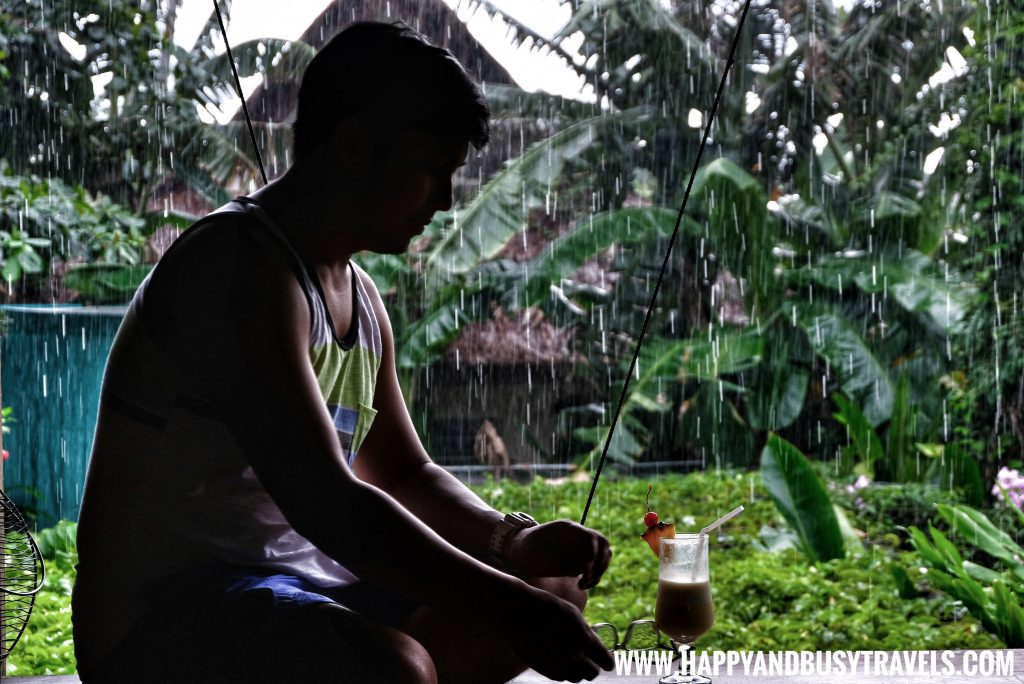 For more pictures from Michael Sarabia, visit his photo blogs at https://www.michaelsarabia.com/
The Food
Our lunch is here! Hahaha Well… we did not waited too long for our food.
Fresh Vegetarian Spring Rolls
The spring rolls tasted good. It was a good dish to start our lunch.
The dish was made out of shredded carrots, fresh cabbage, bean sprout, seasoned with black pepper, garlic, and onion, wrapped in Vietnamese rice paper.
Chicken Tacos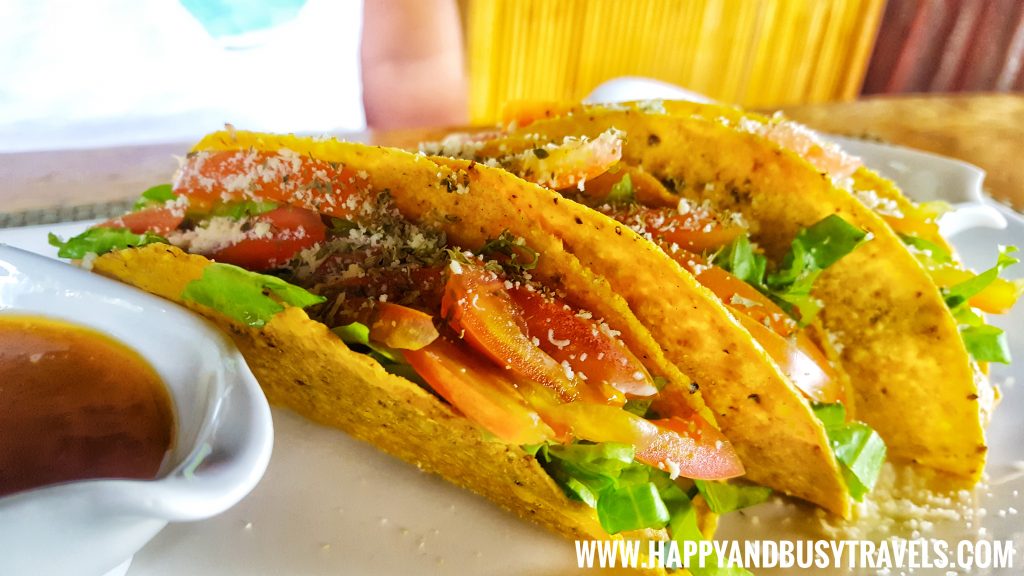 This dish took me to Mexico! hahaha.
The tacos were made out of shredded Chicken seared with Mexican spices topped with lettuce, cucumber, cheese sauce and Parmesan cheese all placed inside crunchy Taco Shells. It was also served with Mango Vinaigrette and Tomato Salsa.
Pork Adobo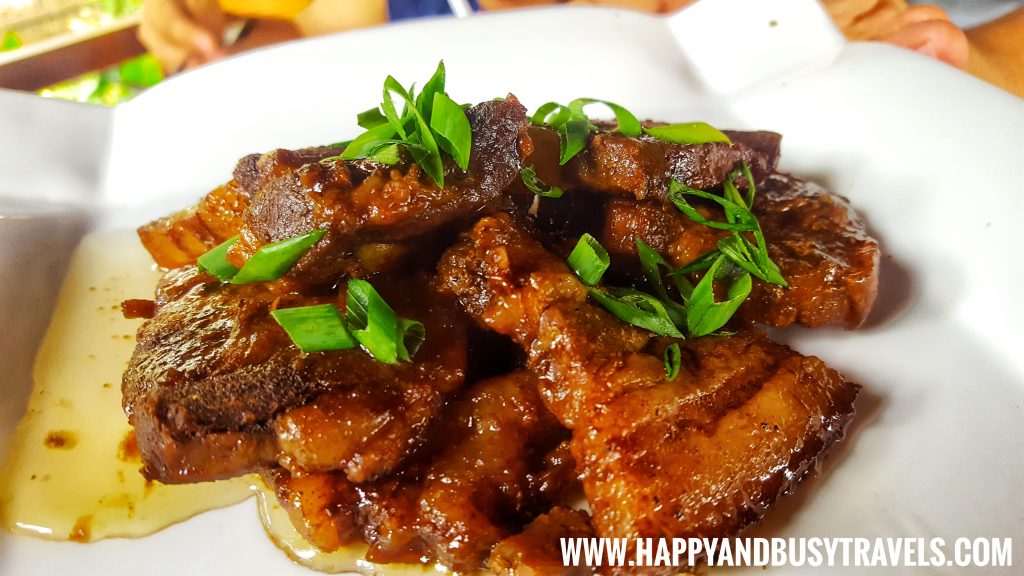 Adobo is one of the famous Filipino dishes. Their version of Adobo was a semi dry Adobo. Yum!!! My friend ordered Pork Adobo, but if you prefer Chicken, you can order Chicken Adobo.
Their version of Adobo is made out of succulent meat flavored with garlic, onion, black pepper, pepper corn, bay leaves, ginger, soya, and vinegar, garnished with chopped spring onions.
Vegetarian Burger
When this burger was served, I originally thought that my Vegan friend ordered meat! Ohh I'm soo wrong, this burger was not made out of meat but it tastes like meat! It was delicious!
The patty of the Vegetarian Burger was made out of Banana Blossom (or puso ng saging in Filipino). It was combined with lettuce, tomato, cucumber, and caramelized onions, on a homemade pandesal bun, and served with sweet potato chips.
Pandesal is the Filipino version of the diner rolls, but with bread crumbs all over the bread.
Lechon Paksiw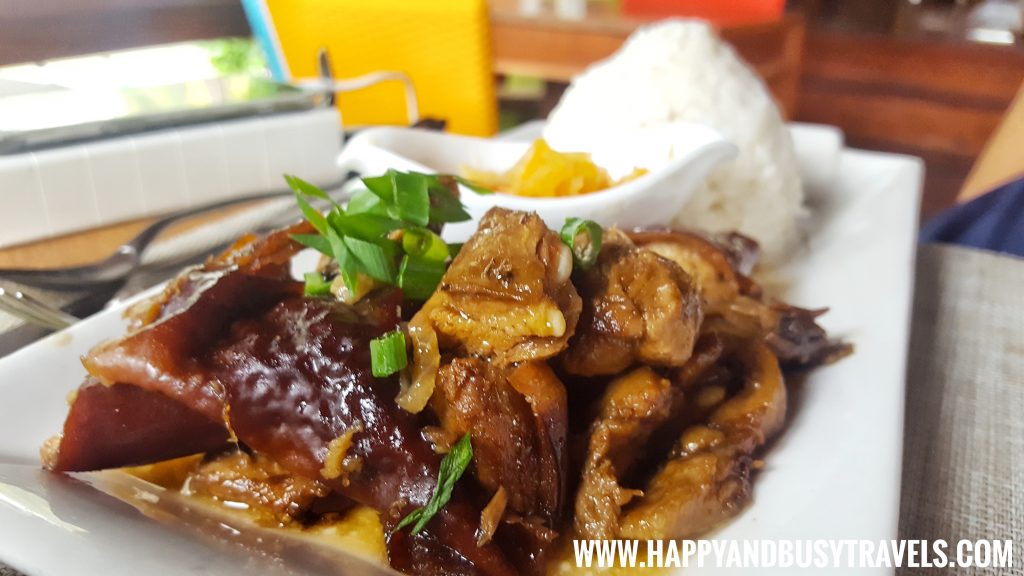 Busy and my brother ordered Lechon Paksiw. This is also one of the famous Filipino dishes. If I'm not on a diet, I will also order this one hahaha.
It was made out of roasted pork simmered in cane vinegar and soy sauce, seasoned with mixed spices, topped with chopped onion springs,  and served with rice and atchara (Pickled unripe Papaya).
Chicken Inasal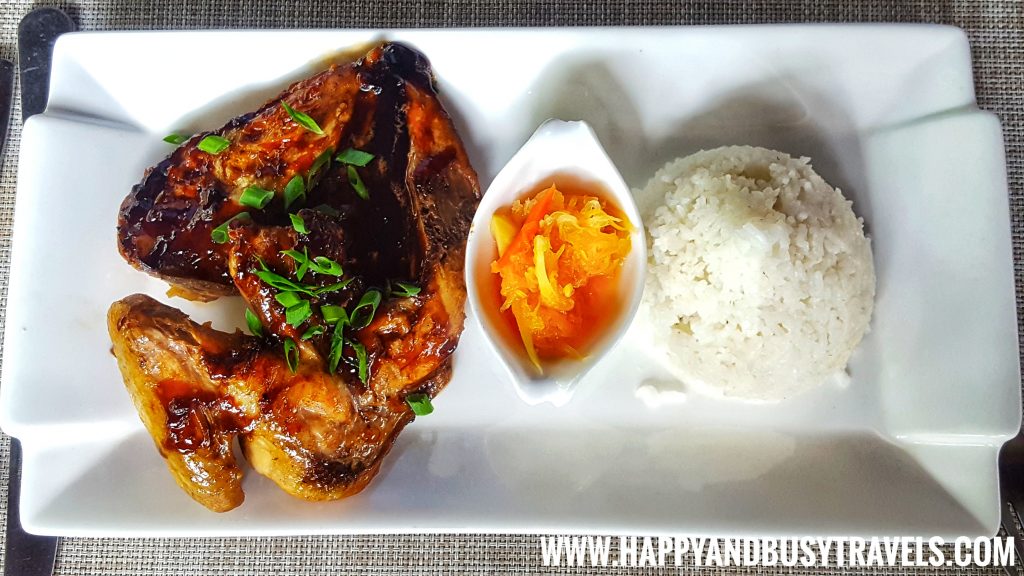 This dish is the Filipino version of Chicken BBQ and it was created and discovered in Bacolod Province.
It was made out of marinated grilled chicken, glazed with chef's BBQ sauce and asuete oil topped with chopped onion springs, and served with rice and atchara.
Siquijor Pork Liempo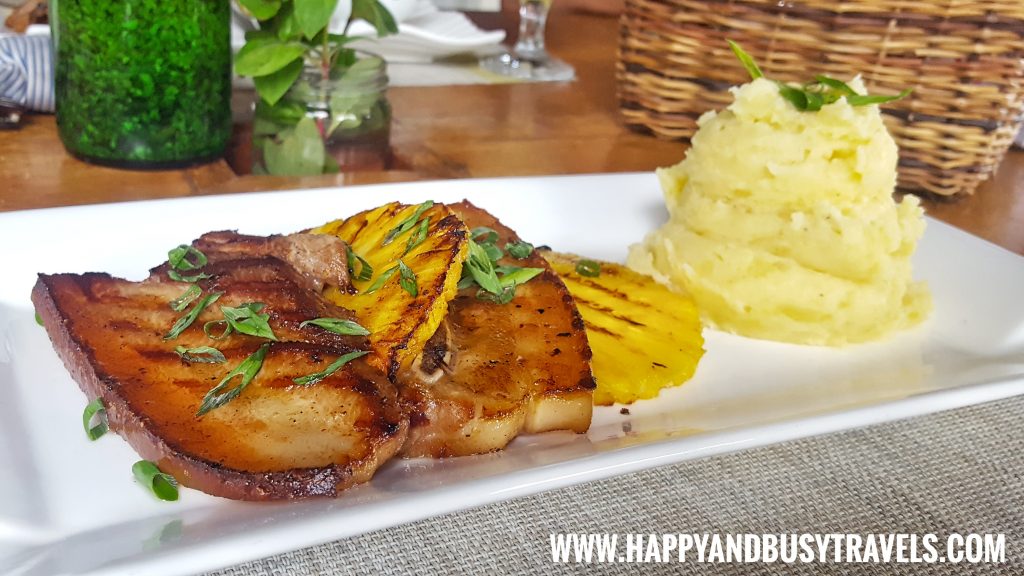 Who can say no to a grilled pork? Not me! Hahaha I ordered the Siquijor Pork Liempo. Their version of the Pork Liempo was appetizing. It has the perfect combination of salty and sweet and sour.
The Pork Liempo is one of Baha Bar's signature dishes, it was made out of grilled pork belly, infused in Filipino BBQ sauce and topped with grilled fresh Pineapple slices and chopped spring onions. The dish was originally served with rice, but I asked for mashed potatoes.
Pineapple Shake
We also ordered some refreshing drinks from the bar. Our friend ordered Pineapple shake. It looked so refreshing, just perfect for the hot weather of Siquijor. I think the shake was made out of fresh pineapple, coconut milk, ice, and a touch of sugar, garnished with a slice of Pineapple, and a Cherry on top.
Choco Vanilla Shake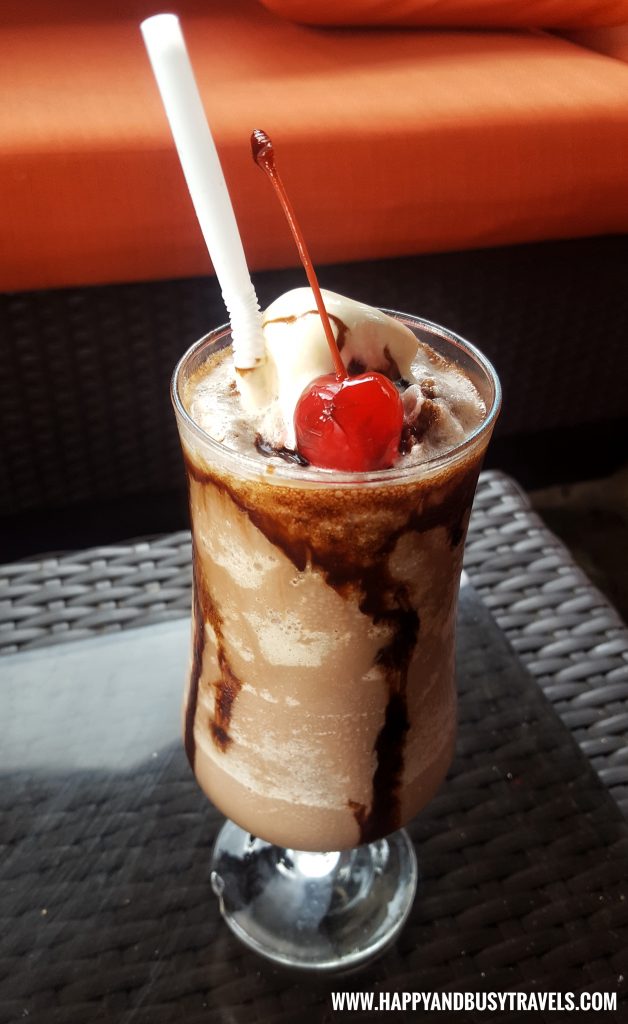 Two of us ordered the Choco Vanilla Shake. It was made our of Chocolate, Ice, sugar, and Chocolate syrup, topped with Vanilla Ice cream and Cherry on top.
Overall, our dining experience was awesome. We even went back to the bar for the buffet dinner 🙂 If we go back to Siquijor, we will dine here again.
More details about Baha Ba'r
Website: http://www.baha-bar.com
Facebook: https://www.facebook.com/bahabarsiquijor/
Contact Number: +63 998 548 8784
Operating Hours: 8:30 AM – 11 PMish 🙂
Notes
Wifi is available
They accept cash and credit card payments
Service is good
Buffet dinner is most of the time available
Happy and Busy's Smileys
Food 

Location 

Ambiance 

Value for money 

Service  

Comfort Rooms  

Click this link for our Siquijor Adventure with the detailed itinerary:  https://happyandbusytravels.com/2017/11/30/siquijor/
*most of the ingredients of the dishes were taken from the bar's menu.