Welcome to Siquijor again! I'll never get enough of Siquijor! If given a chance I would like to visit the island again. One of the thousand reasons I wanted to go back were the majestic waterfalls. Lugnason Falls is one of them.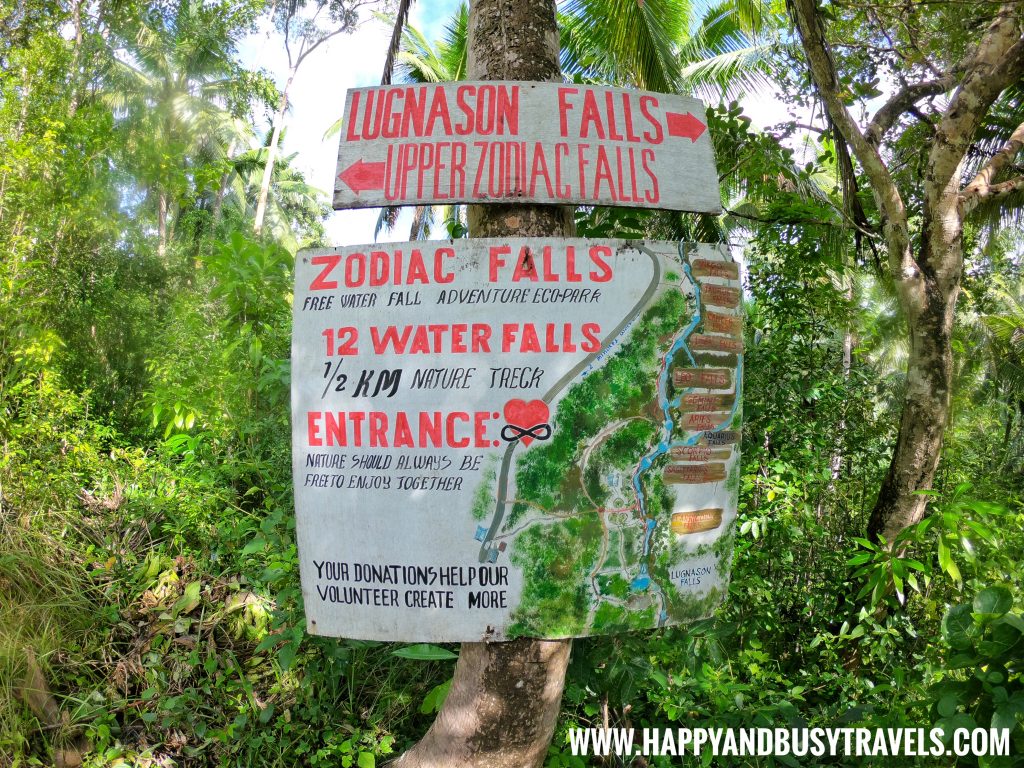 Lugnason Falls is the last waterfalls out of the 12 waterfalls under what they call the "Zodiac Falls". There was no entrance fee, but there were guides which you can give a donation to keep the area clean.
Anyway, here is the entrance sign to Lugnason Falls 🙂
The trail to Lugnason falls was just half a kilometer, and it was easy because there were stairs already. In the middle of the trail, we already heard the sound of waterfalls.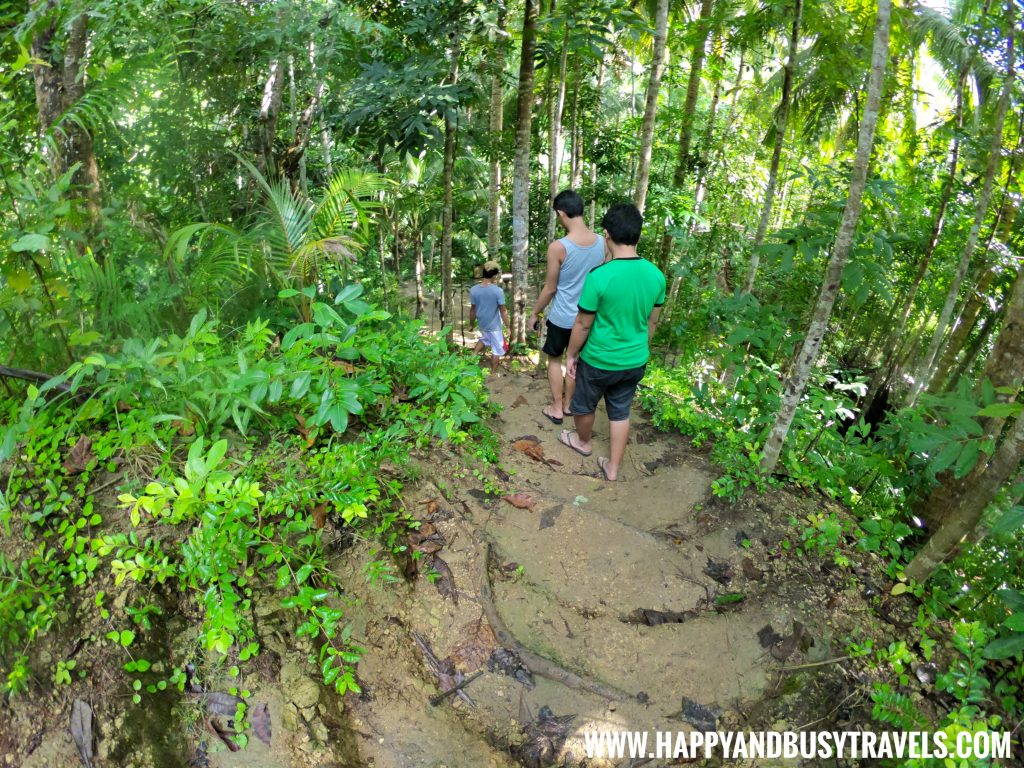 This is where the sound came from…. the Lugnason Falls.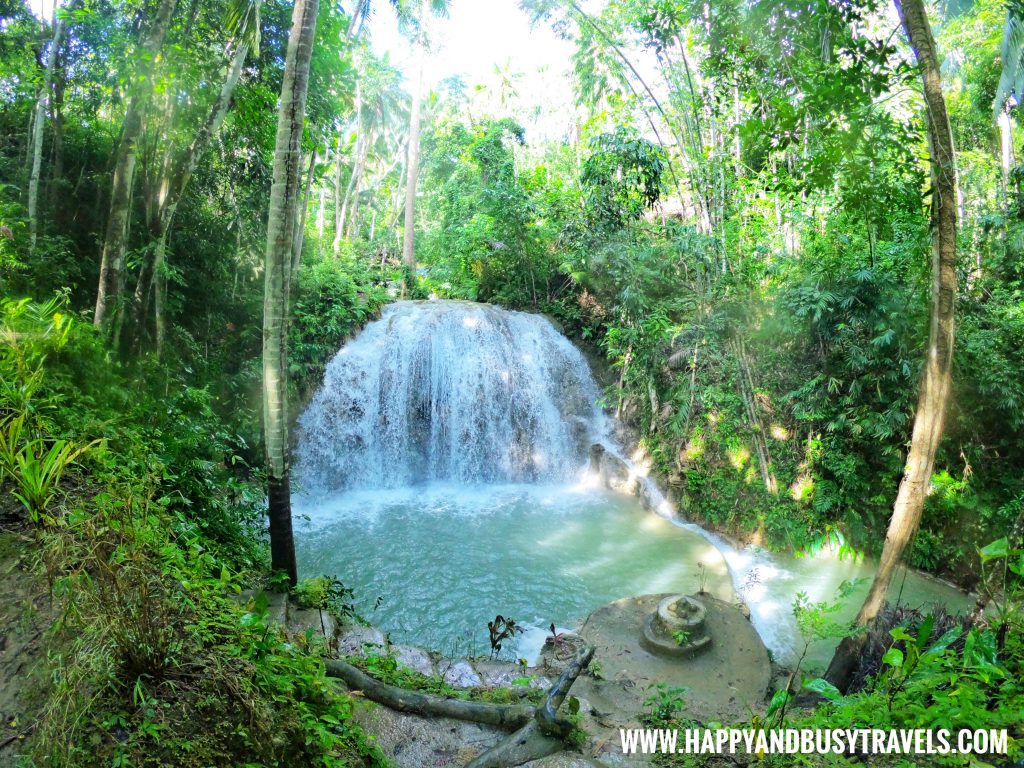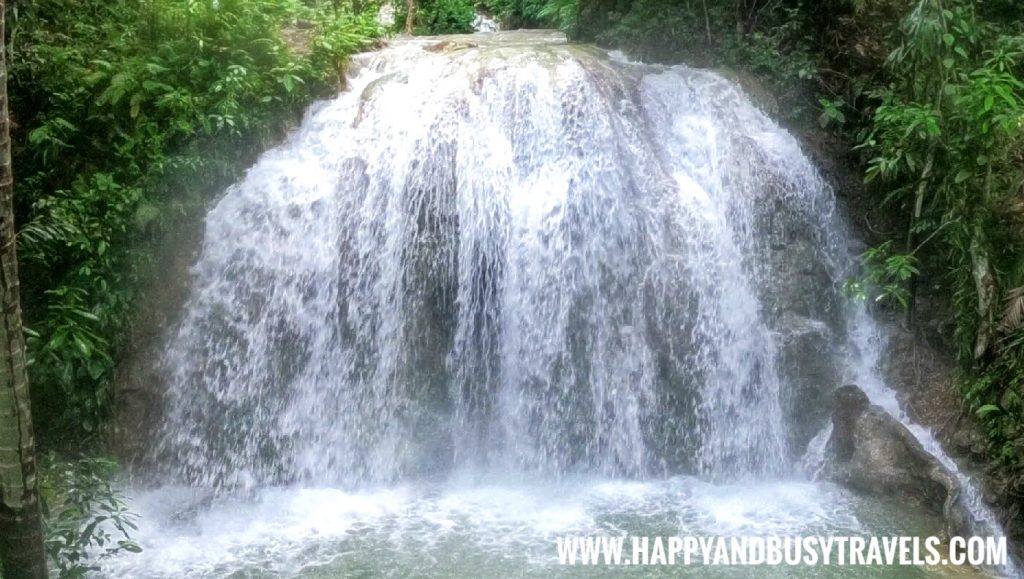 In every tourist spots, we wanted to take our photos, however…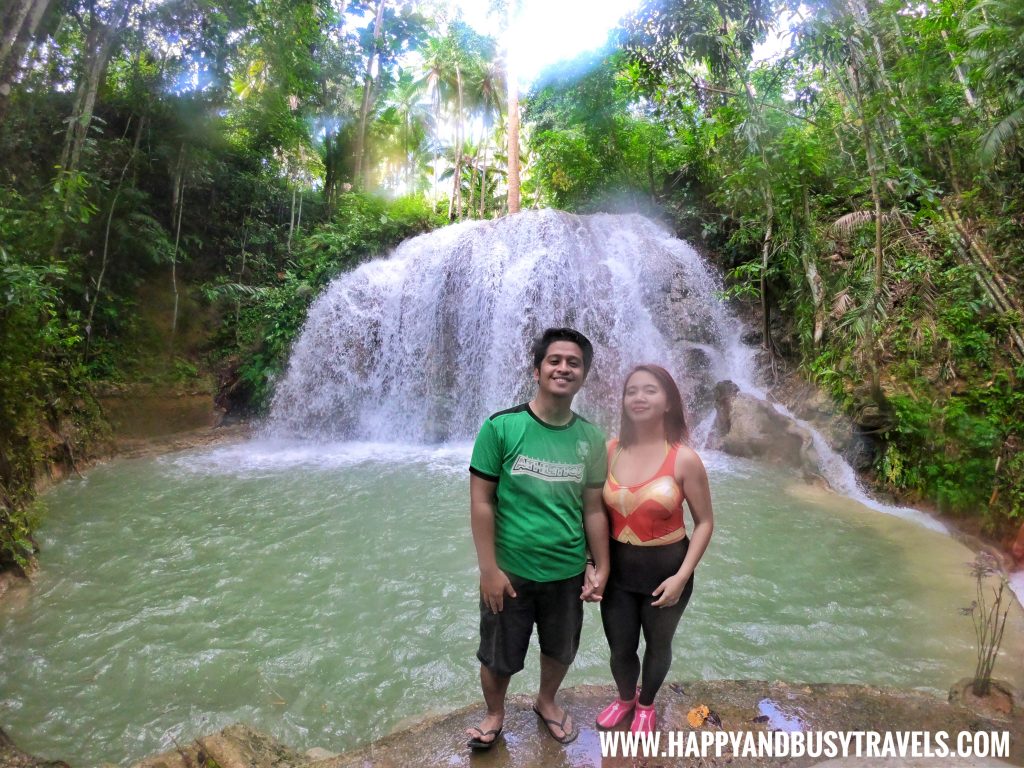 Yes it was blurred! We can't get a decent photo while in this spot! Because of the hard impact of the water, some of it became a mist and it is everywhere! It kept on blurring our pictures.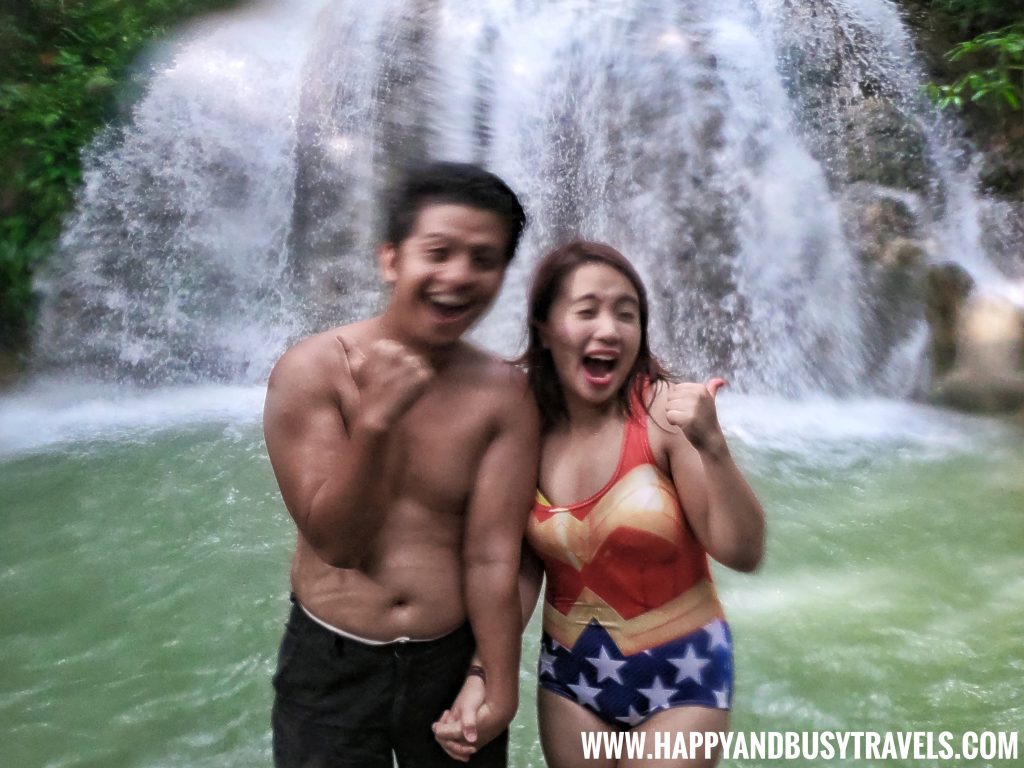 So we have decided to take a dip!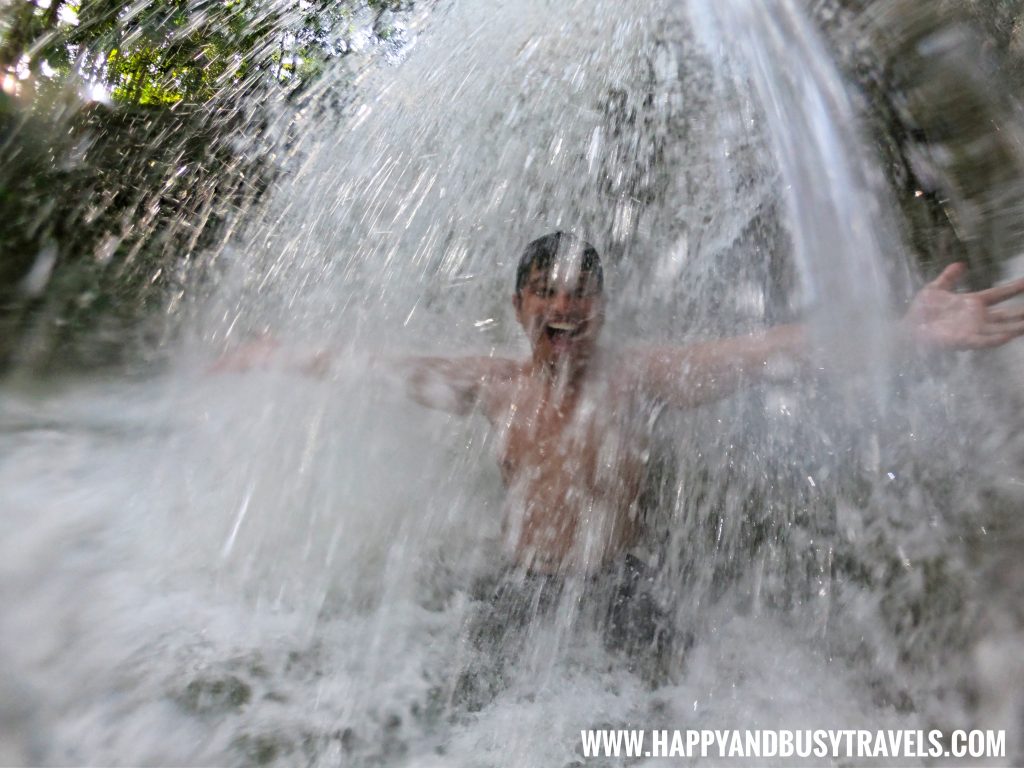 We also jumped through the waterfalls.
My brother tested the waters and tried to swim towards the strong current.
But he was not successful hahaha ???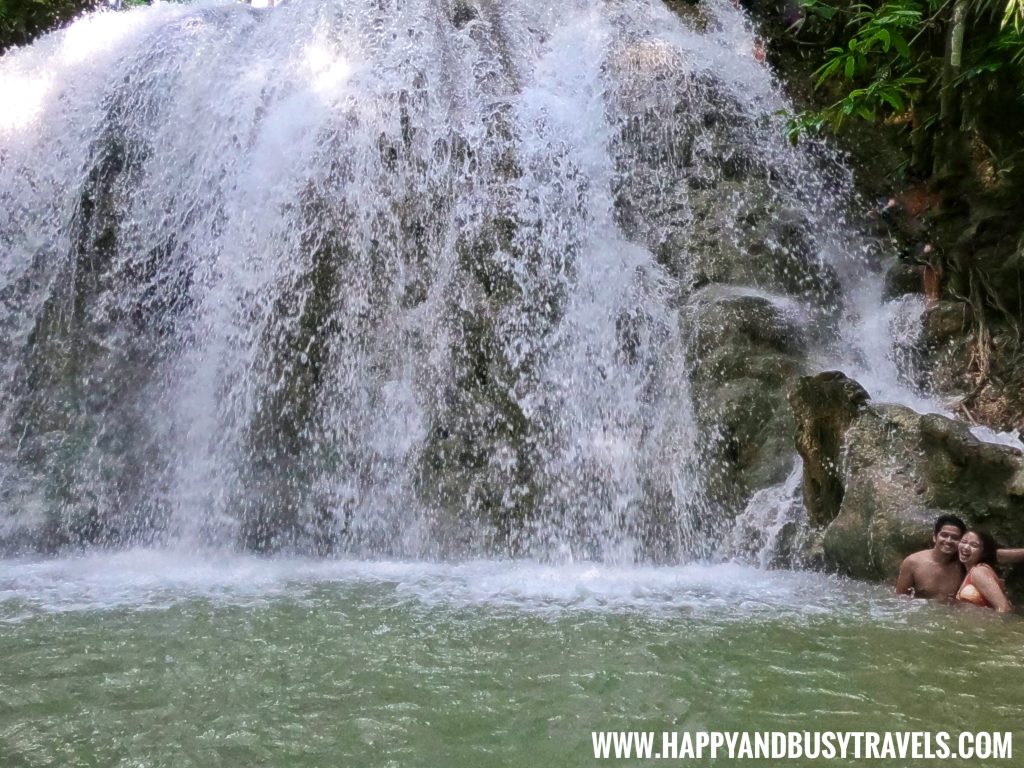 Picture taking time again!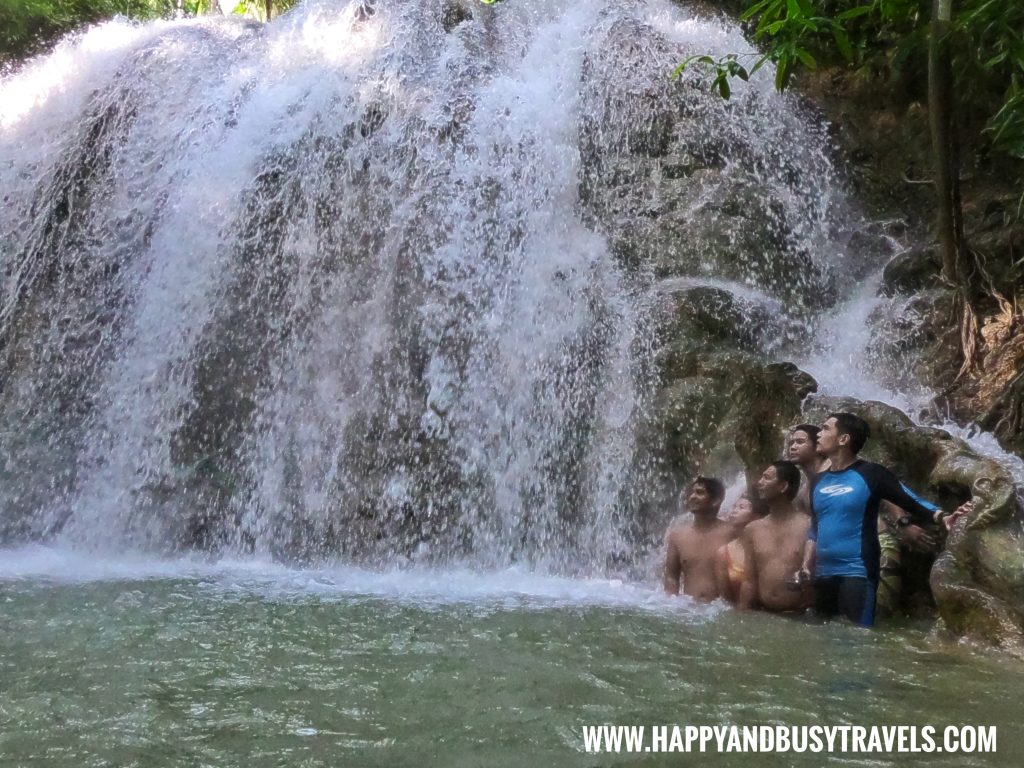 After the tiring activities in the waterfalls like jumping and swimming towards the current, we had a relaxing way to end our day in the waterfalls.
A water massage ?
Visiting the waterfalls was a nice way to end our day.
For the full itinerary of our SIquijor experience, please visit https://happyandbusytravels.com/2017/11/30/siquijor/
Notes:
Lugnason falls is open to the public from 8AM to 5PM
The waterfalls was also easy to find, there were signages from the highway to guide you.
The water was not that clear around the waterfalls. It may be because of the erosion from the soil due to the strength of the water going down.
When we arrive in the area during our trip, we encountered a foreigner who insisted that we follow him towards the other waterfalls. But we wanted to see Lugnason falls and not the other waterfalls, so we kept on going on the trail. We asked our guide what is the commotion about, but he was not very much willing to talk. But we eventually got an information that the foreigner bought some of the waterfalls and he kept on forcing tourist to visit his waterfalls instead of Lugnason. I just cannot confirm the story because we did not go to the other waterfalls. We do not have enough time to visit all of the waterfalls. When we return to the island, I might visit all of them 🙂
Happy and Busy's Smileys
Location  

Ambiance  

Value for money  

Fun