Baking from the Heart Pastry Demo and Tasting
If you are into baking or cooking, you must attend enderun's short courses or quick demos. Enderun offers 1-day quick demos or 5-month short cooking courses which is an excellent and fast way to learn how to cook. My brother and I went to the Baking from the Heart Pastry Demo and Tasting by Chef Leatitia Moreau to experience and try one of Enderun's quick demos.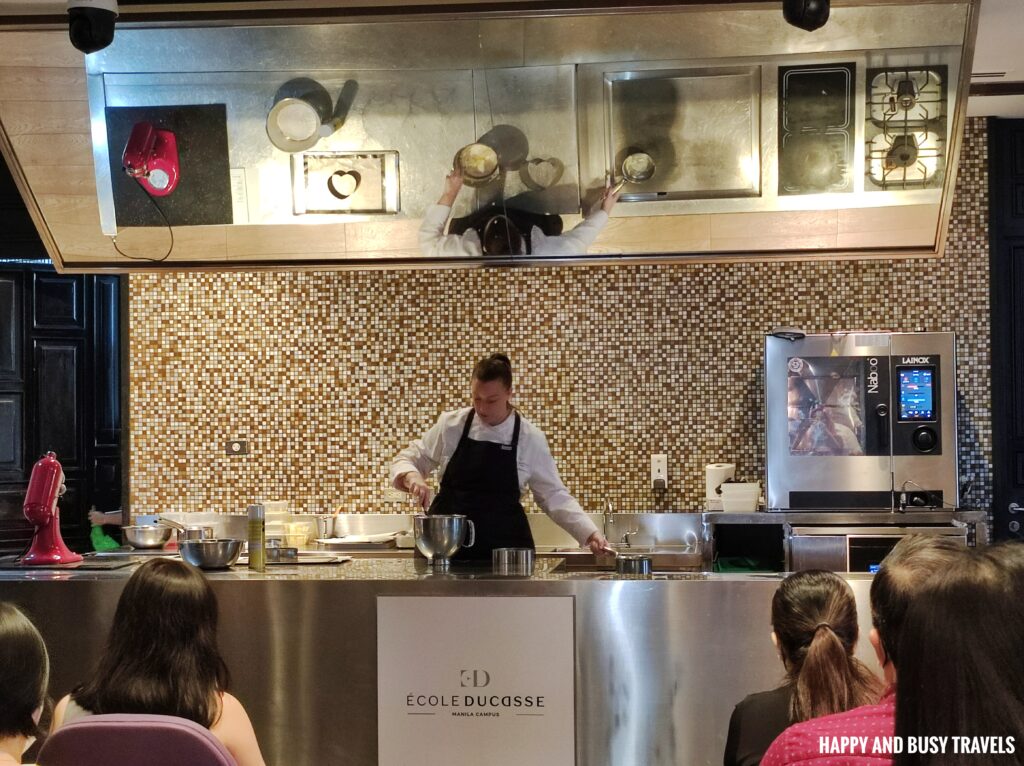 Event Details
Time: 8:30 AM
Date: February 11, 2023
Location: Enderun Collages, Fort Bonifacio, Taguig City
Rate per person: Originally priced at Php1,800, but was on sale at P300 or Php 500 for two
Breakfast Buffet
The Baking from the Heart event includes a breakfast buffet for the attendees. So, my brother and I enjoyed it before we went to the demo.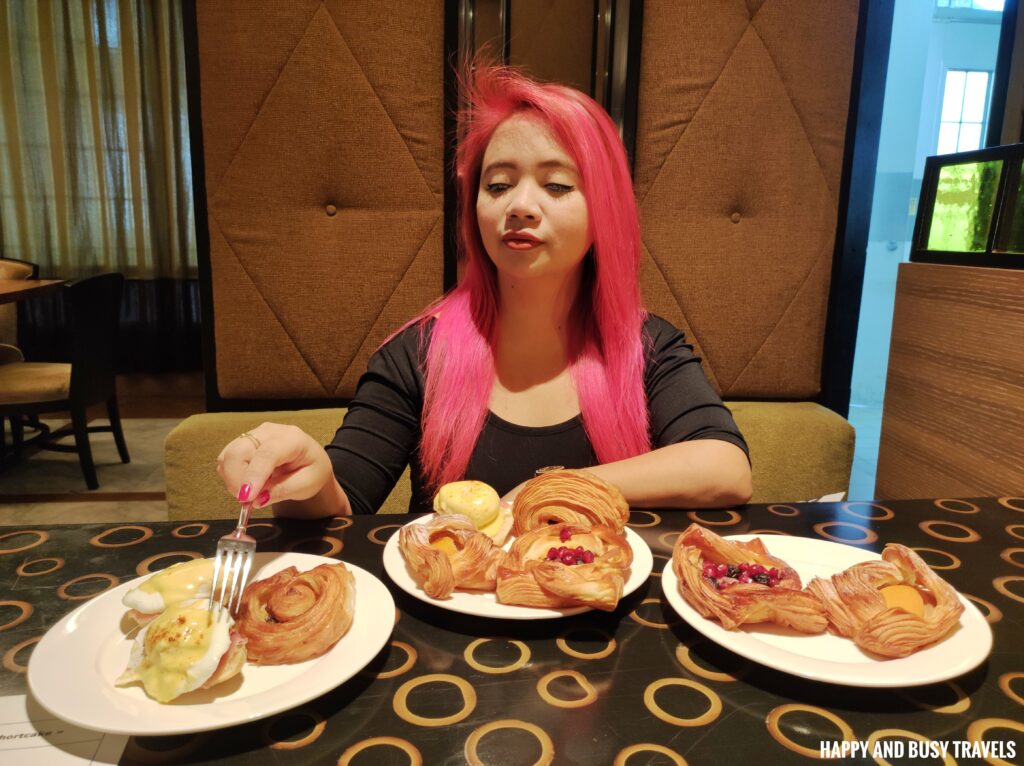 Chef Leatitia Moreau personally cooked the pastries, and here she is refilling the buffet table.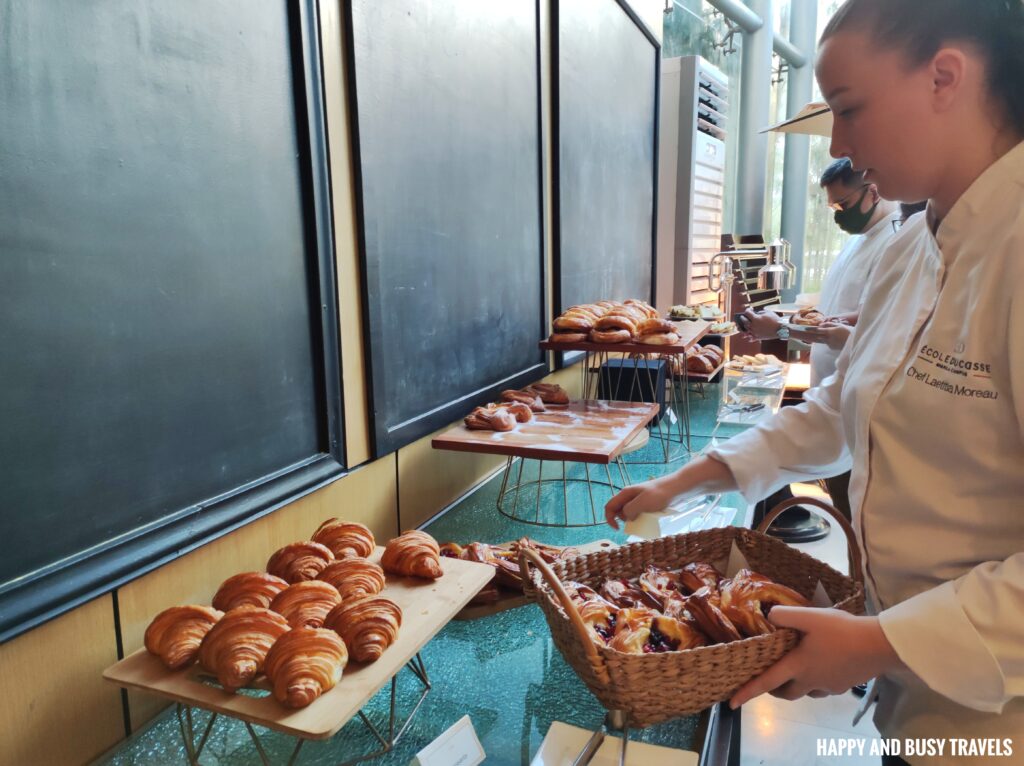 Here is a close-up of the dishes that were served.
Focaccia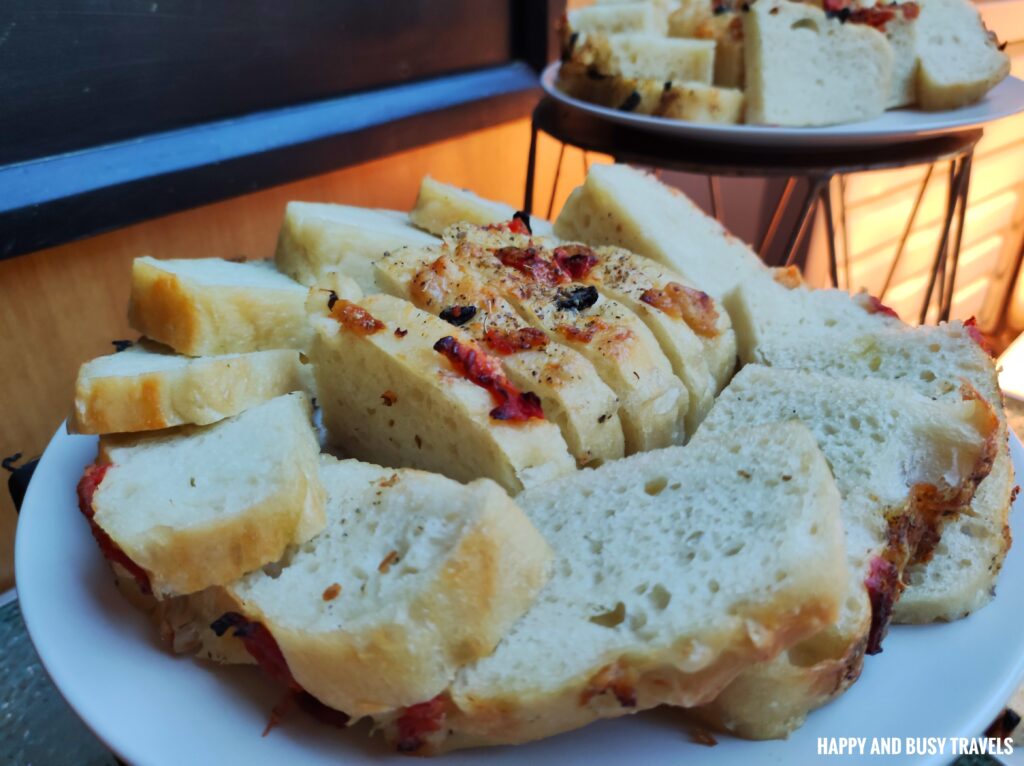 Bread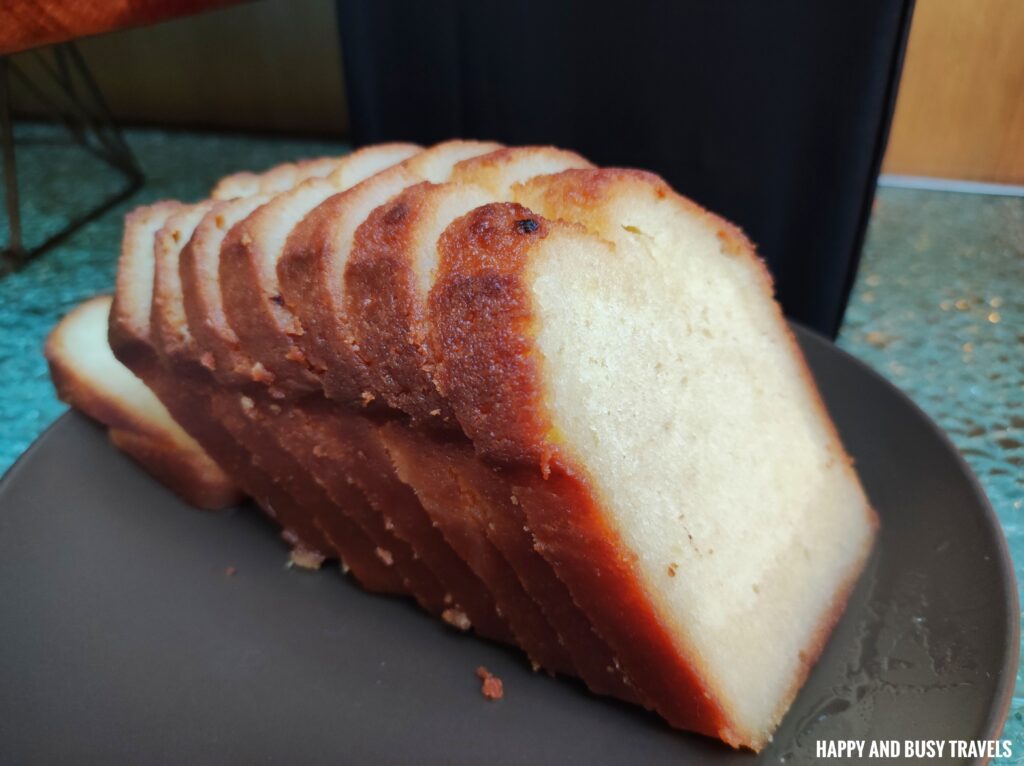 Croissant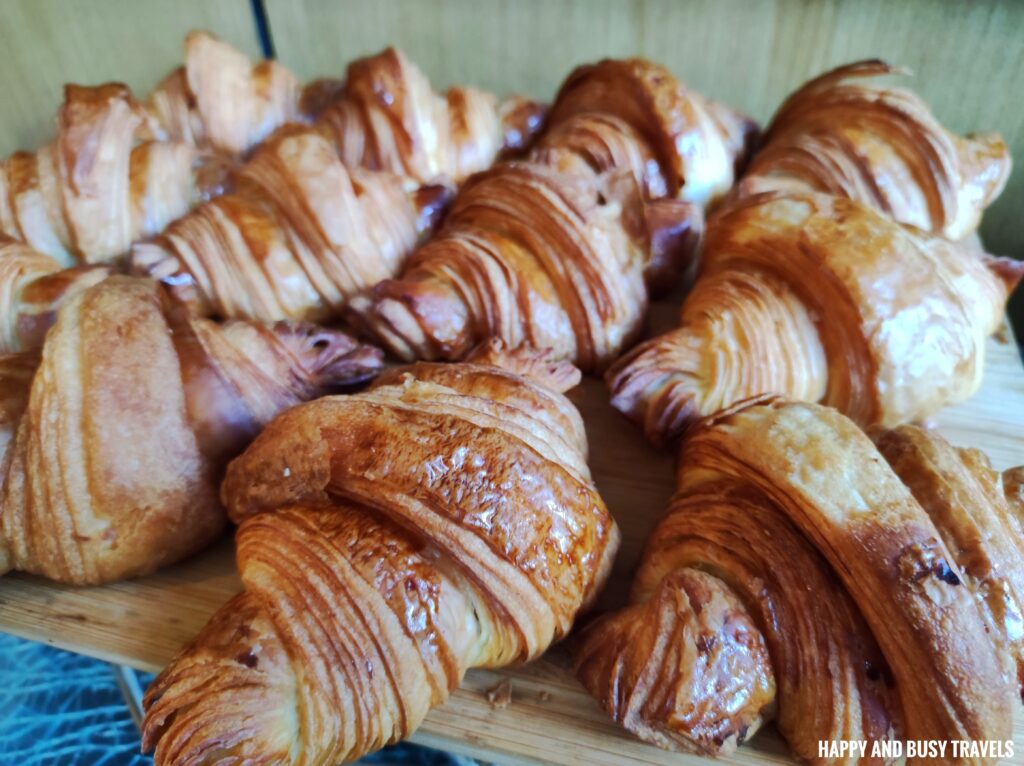 Cinnamon-Peach Danish
I love Peach Danish, but this is the first time that I tried Peach Danish with Cinnamon. I love it, if I have a large stomach, I may eat 5 pieces. Hahaha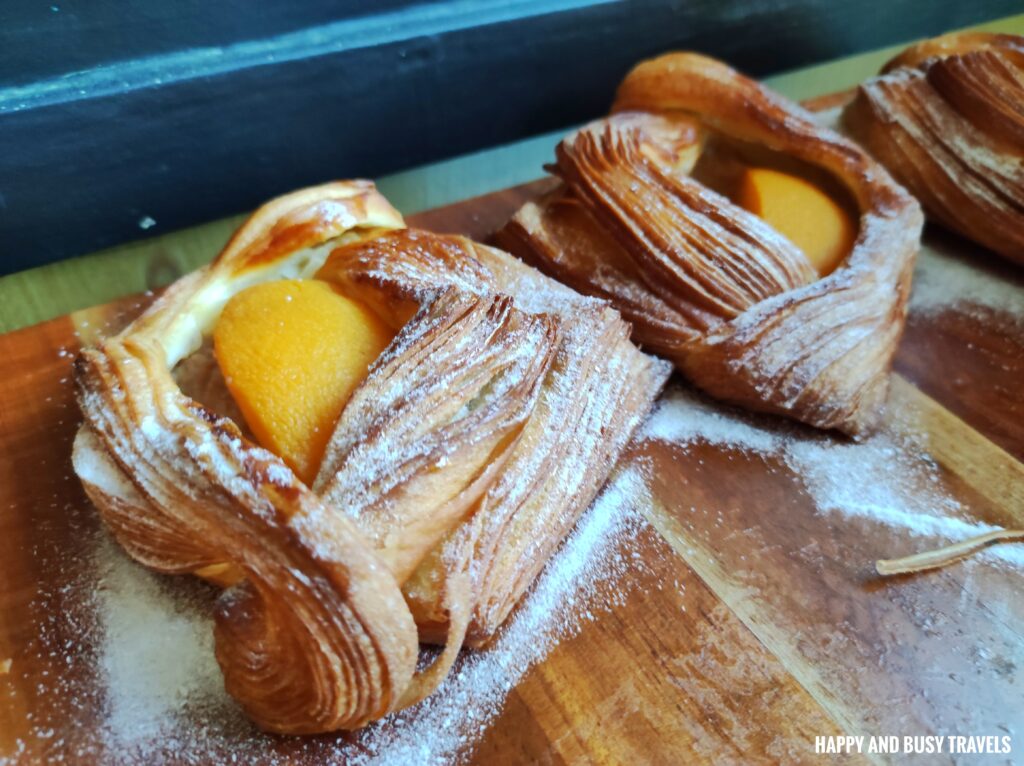 Pistachio Roll
I forgot to taste this one, but according to my brother, this tastes good too.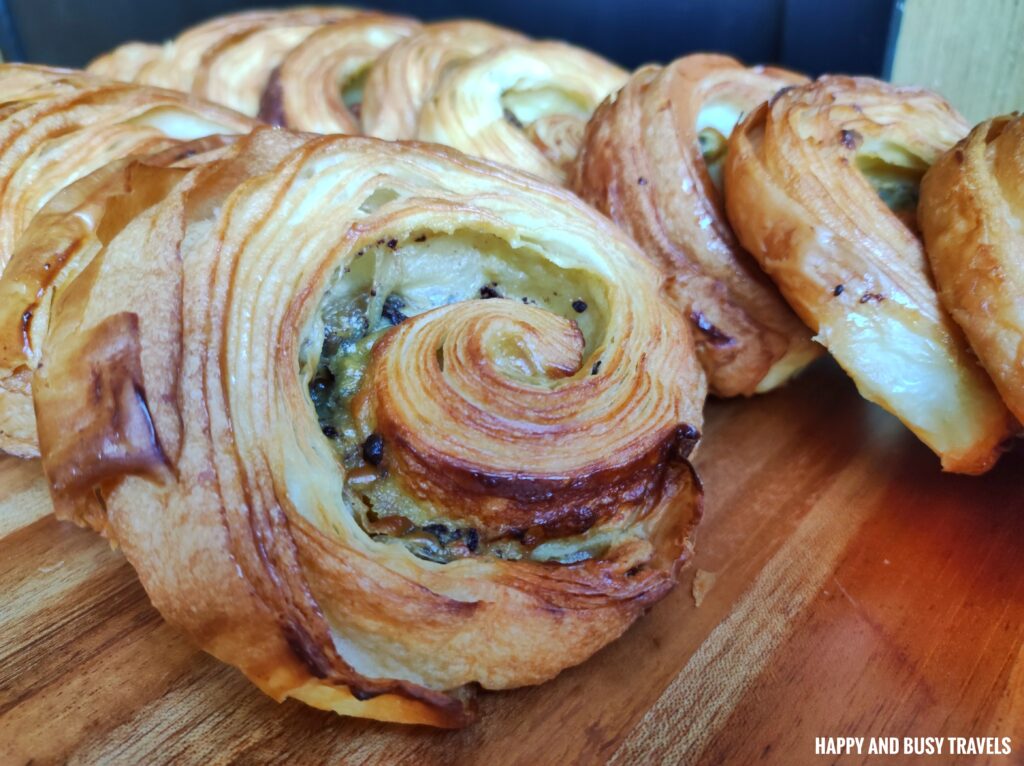 Blueberry Financier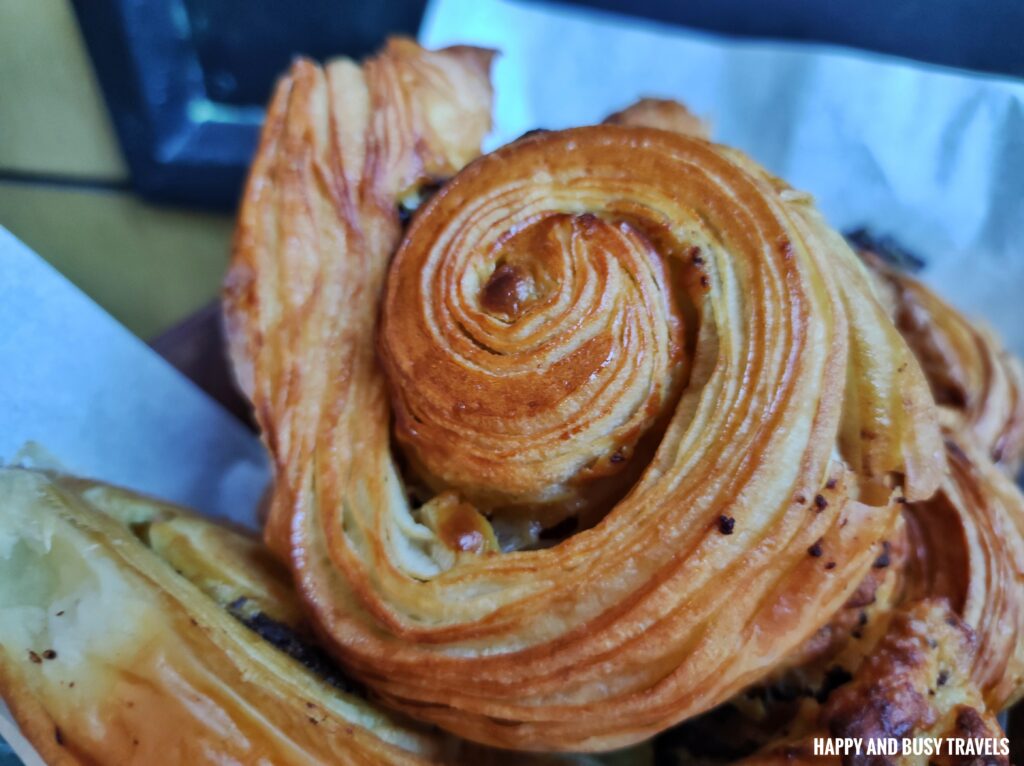 Pomegranate-Cherry Danish
I love this one too! I usually do not like Cherries if it is not fresh, but this one tastes so good with the Pomegranate and the puff pastry.
Pain au Chocolat
This one is a Chocolate filled croissant.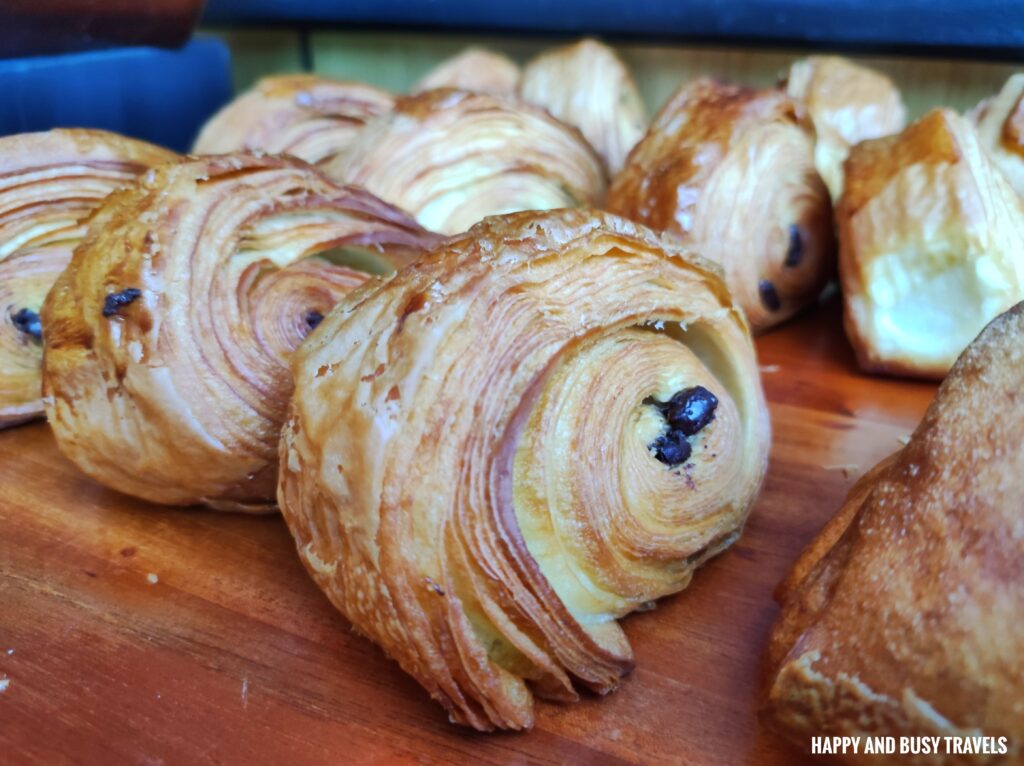 Eggs Benedict
One of the most favorite of the attendees is these Eggs Benedict. These are made out of Poached Eggs, Prosciutto, on pandesal topped with hollandaise sauce. I love that they use pandesal because it is Filipino breakfast bread and it tastes sweet. My brother and I love these too, I ate one (I wanted more) and my brother ate 4!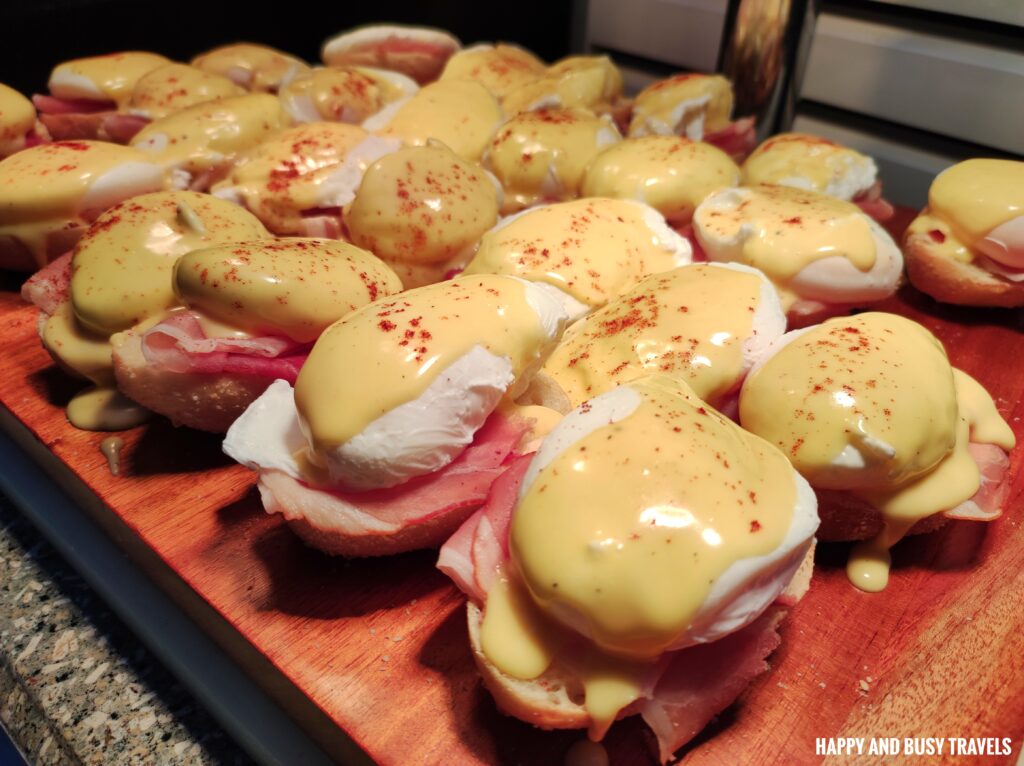 Oh yeah, they taste so good, and it is cooked perfectly.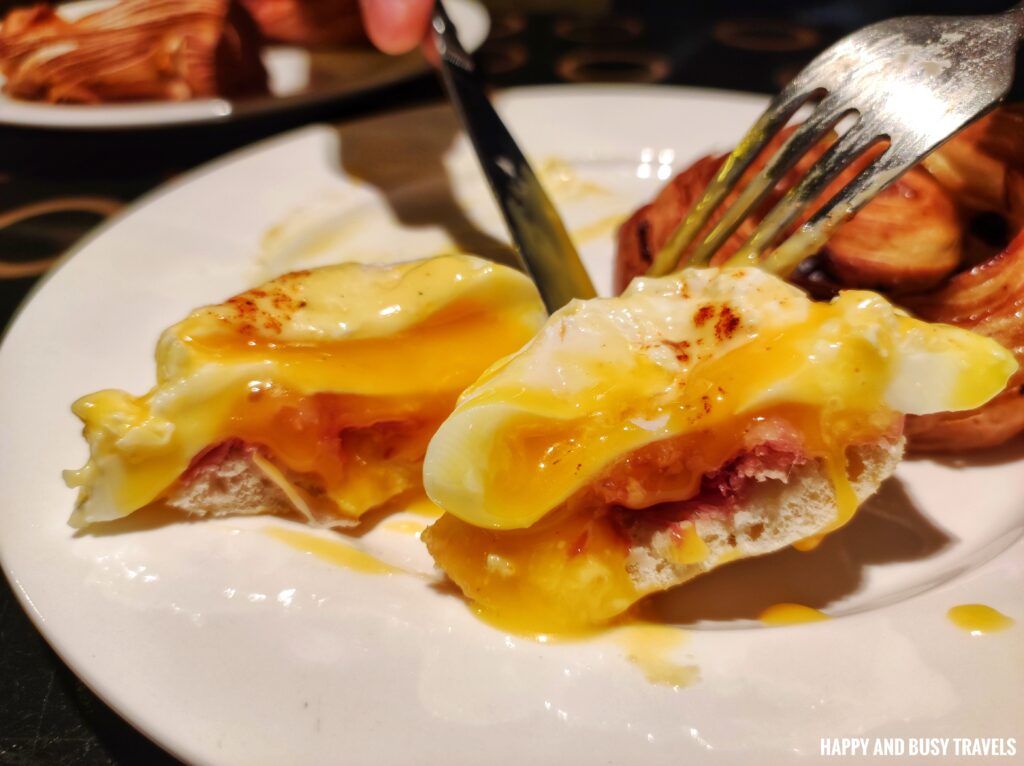 Pastry Making Demo
That's all for the buffet, we headed to the amphitheater at exactly 8:30 so we can watch the demo. The area is a classroom type which is perfect for cooking demos. I love how the large mirror is placed on top of the counter so everybody can see the top view of what is happening.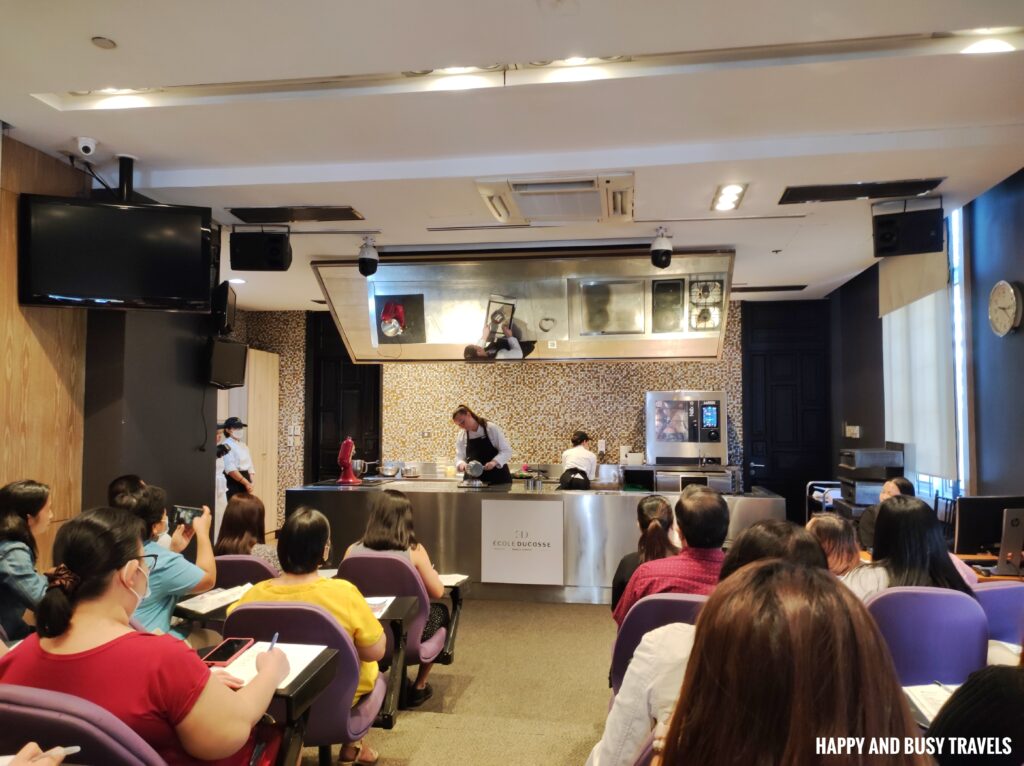 We were given brochures and the recipe at the registration, so we can use them.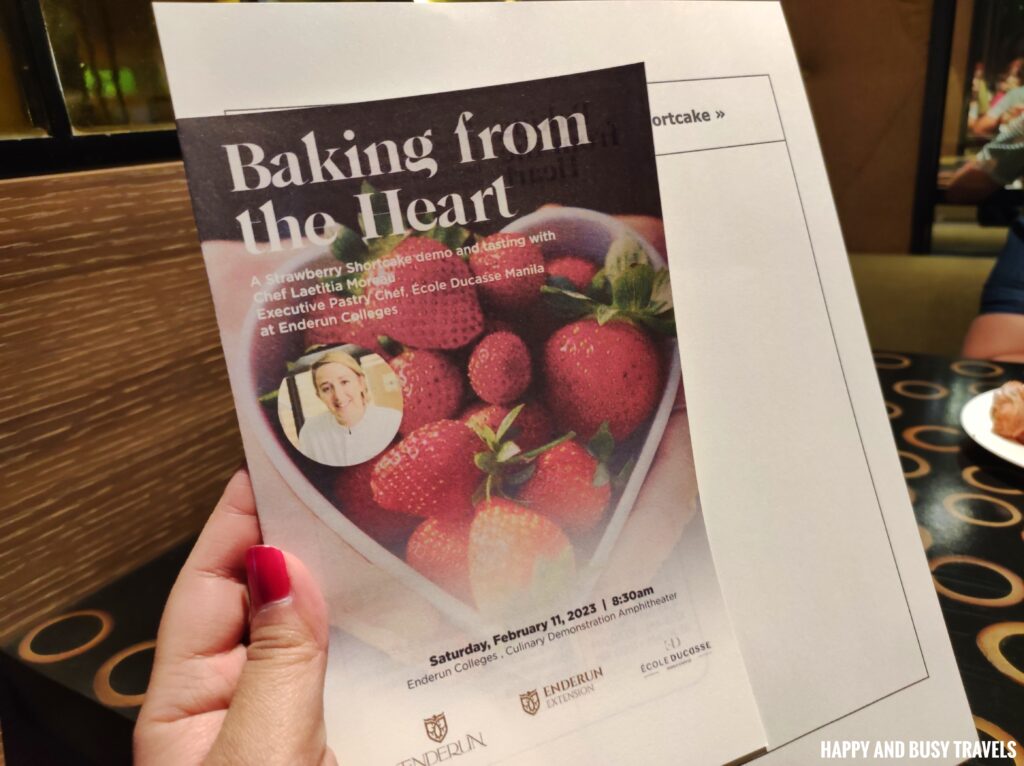 Chef Leatitia Moreau showed us how to make a cake, but this time in a heart shape, just right in time for Valentine's Day.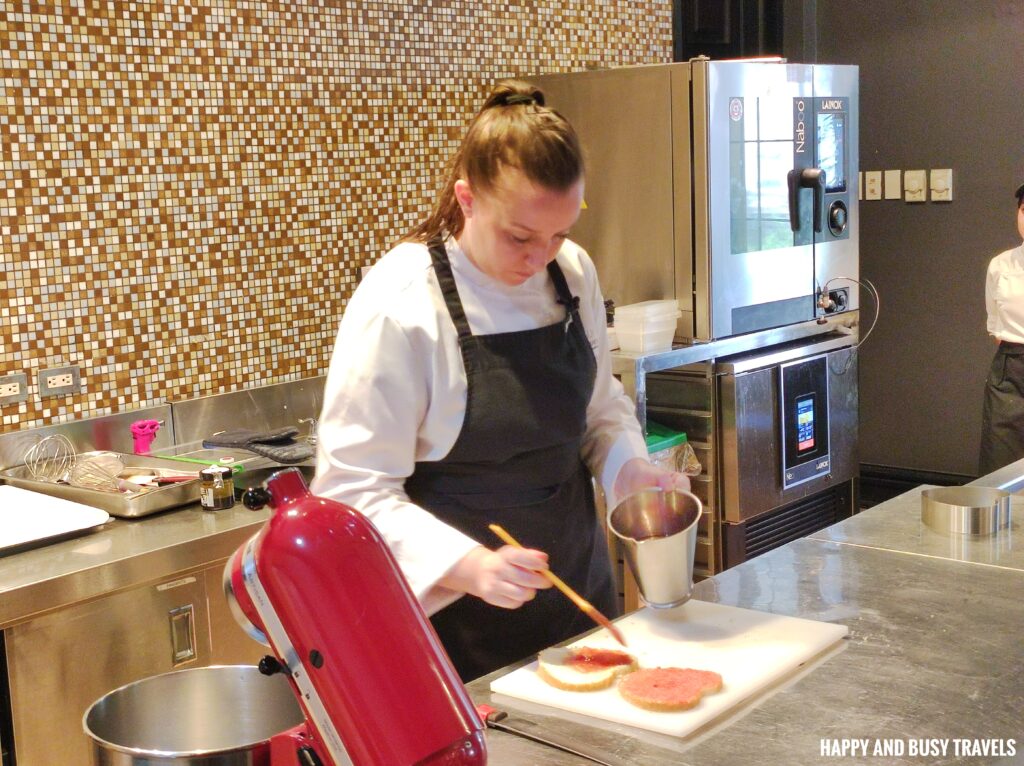 She first made the Génoise, which is a sponge cake that is usually used in European-style cream-filled cakes.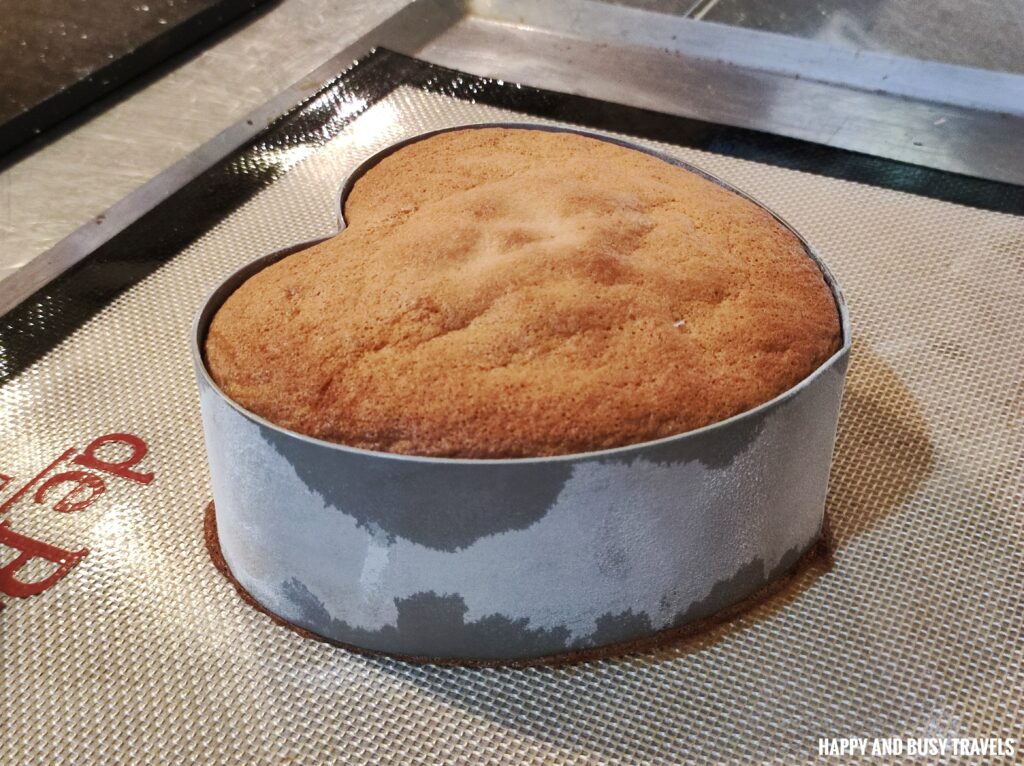 I love how she teaches and gives the demo because she gives a lot of tips, and answers all of the questions perfectly. By the way, she has a funny side too so everybody is having fun.
She then made the Strawberry Compote, and the Crème mousseline Vanille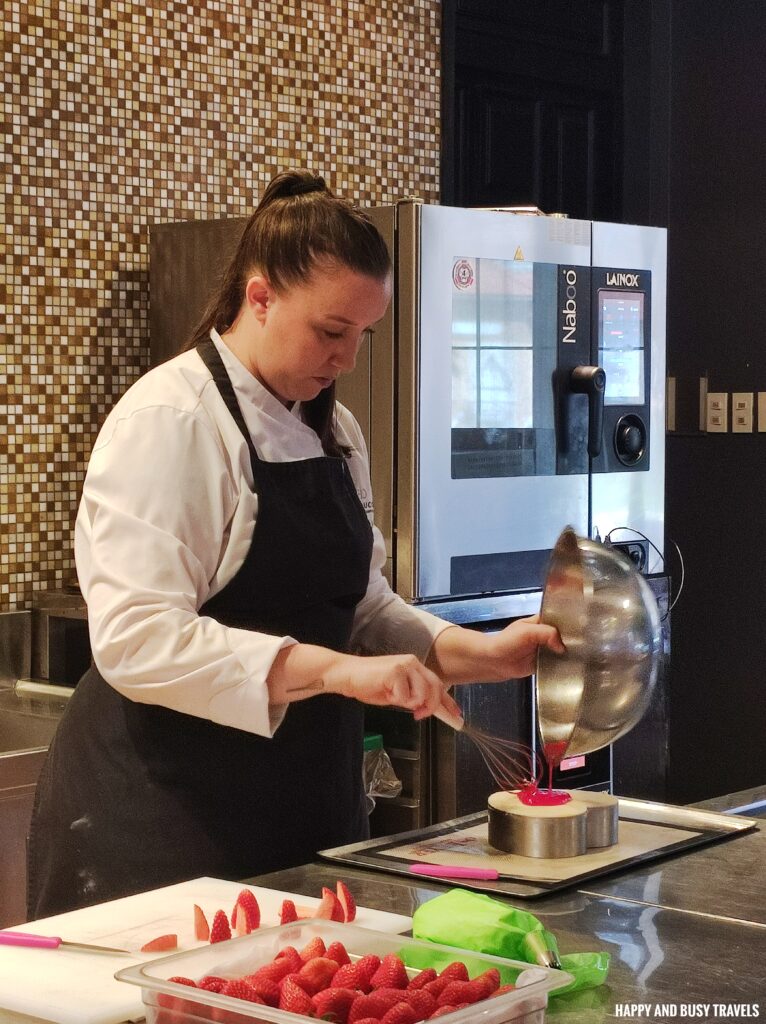 Finally, she finalized the heart-shaped Strawberry Cake.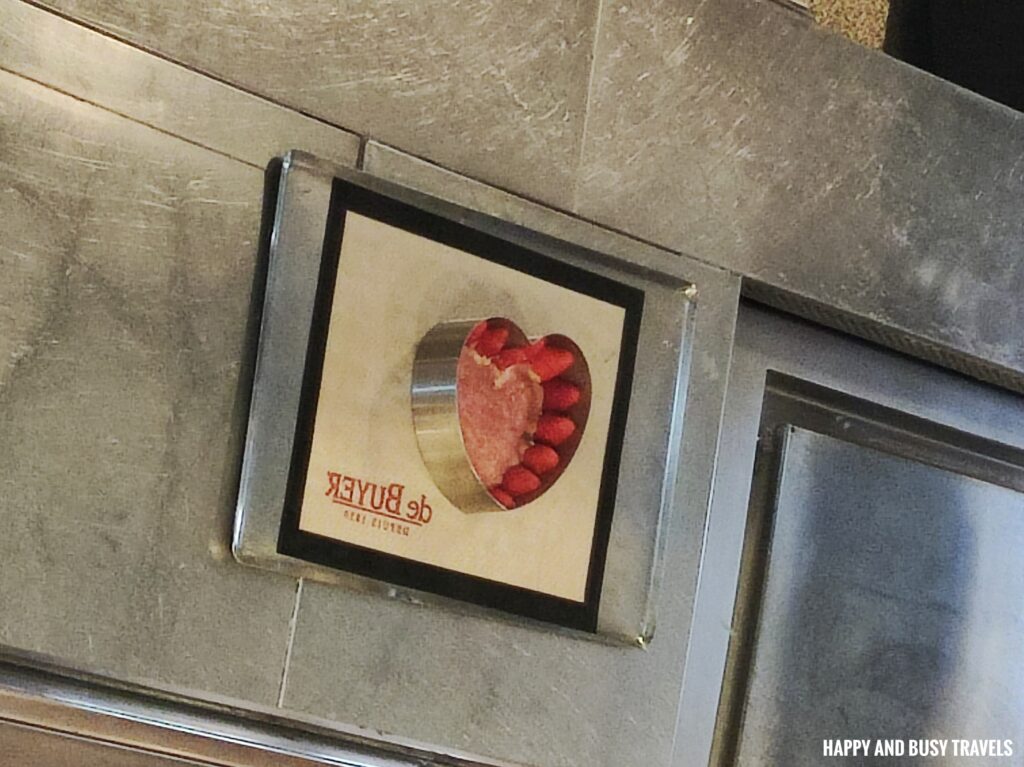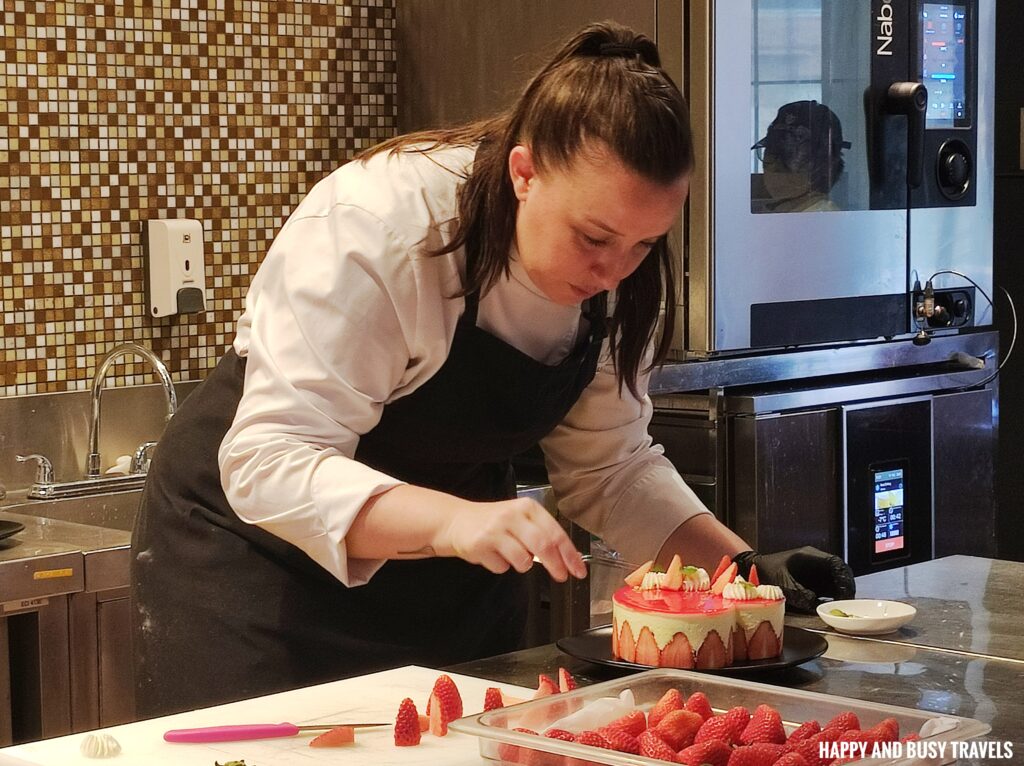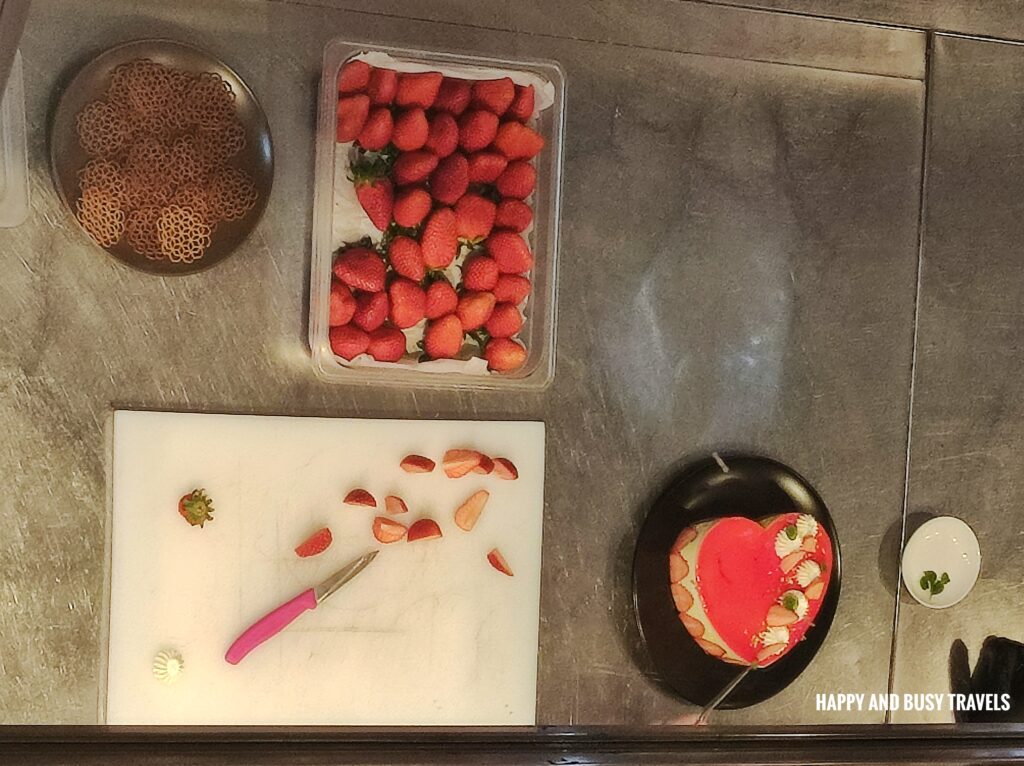 I love how she decorated the Heart-shaped cake for Valentine's day. She even placed edible gold to make it more special.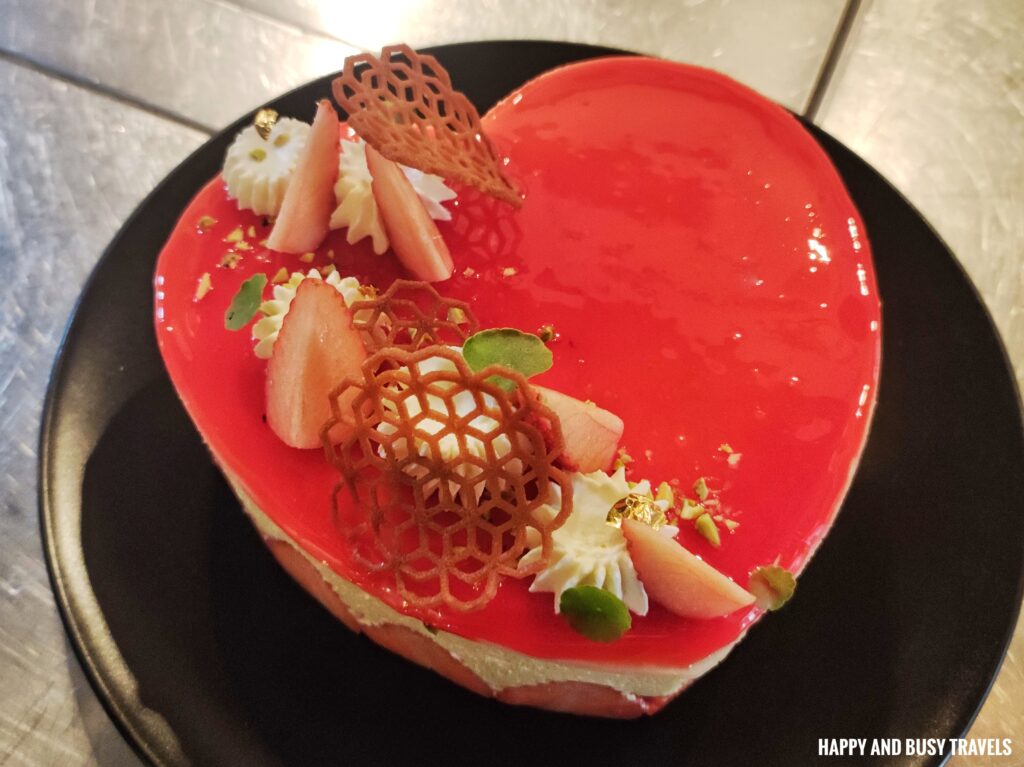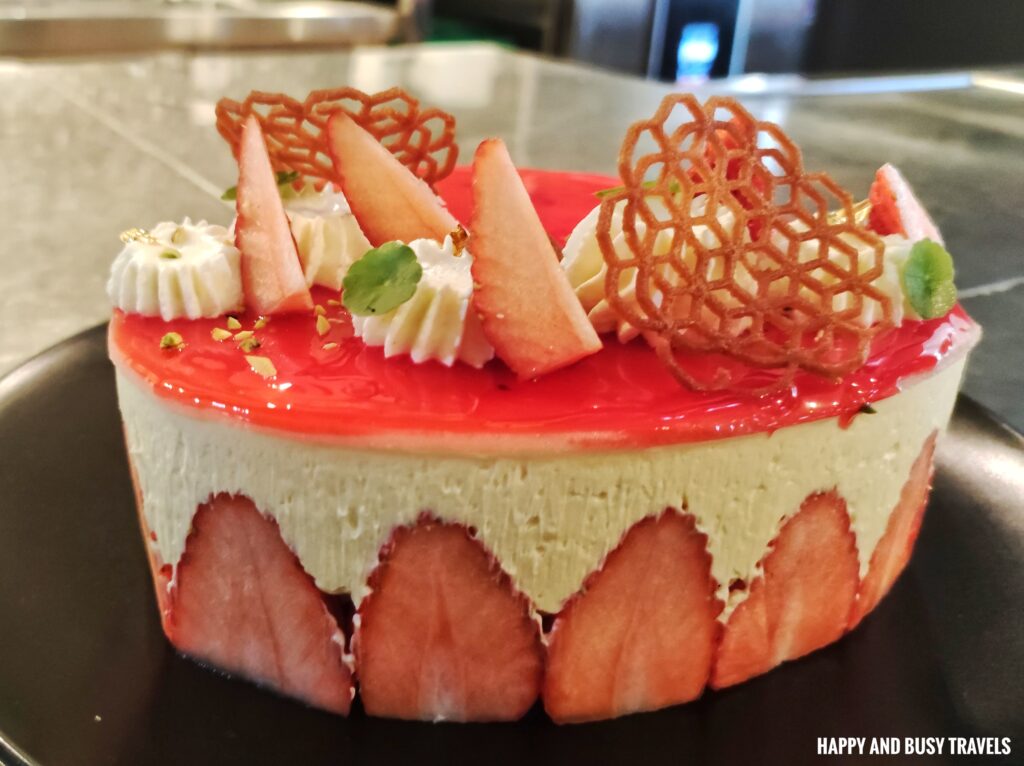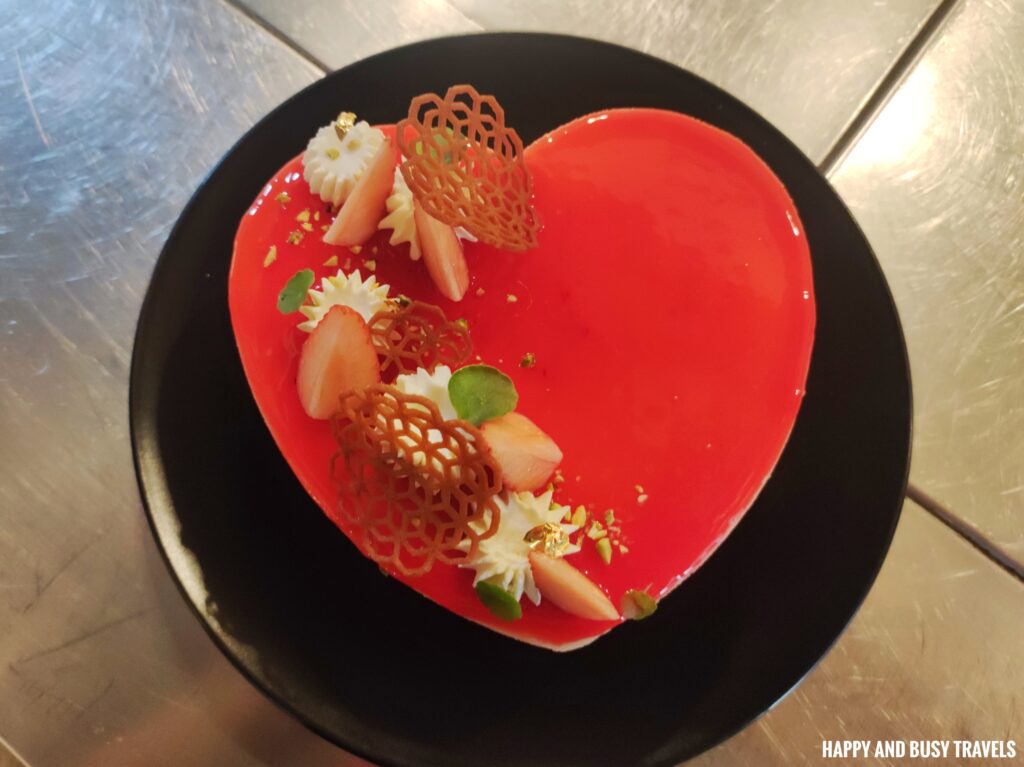 After the demo, a slice of a similar cake was given to each participant. At first, I am thinking "oh no this is Buttercream, I am not a fan" but on my first bite, I was really in awe. I even tasted each part separately to appreciate it more. I think I can eat the whole cake because it is really, really delicious! It is divine!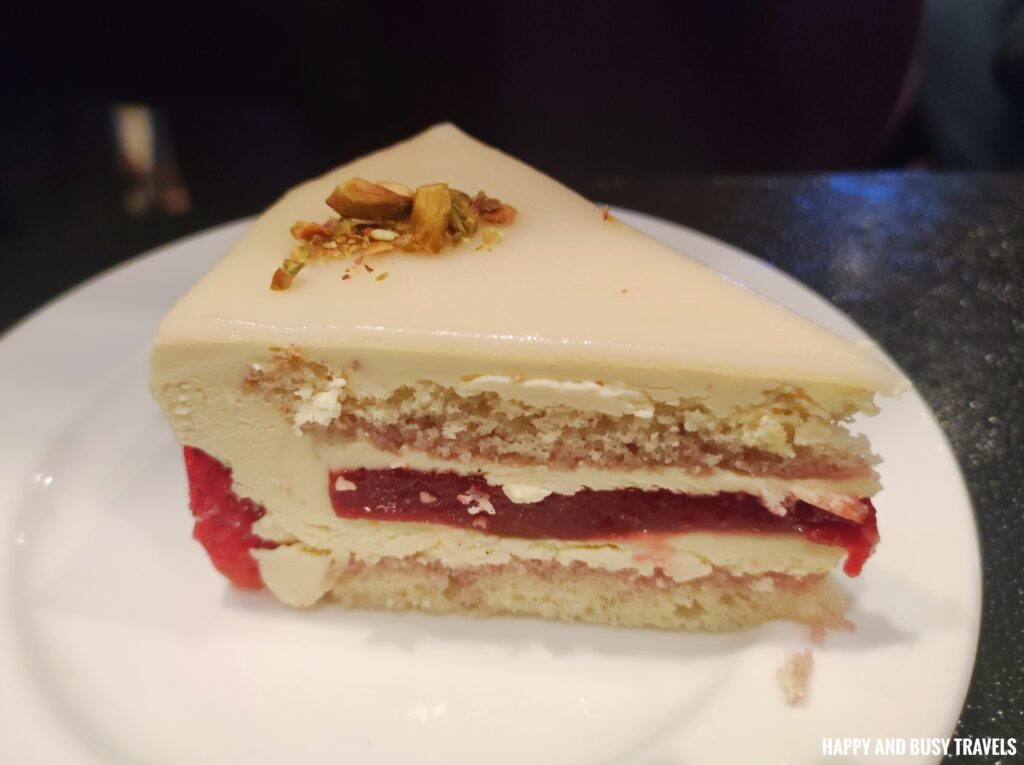 I am going to try and cook this soon, I hope it turns out to be the same quality and taste as Chef Moreau's cake.
Frequently Asked Questions (FAQs)
Where can we look for short courses? 
Check out Enderun Extension's website. Enderun Extension
What are the contact details of Enderun Extension?
Phone number: (02) 8856-5000
Email Address: [email protected]
Facebook Account: Enderun Extension
How do we register for the short courses?
Look for demo and course announcements and click on the link on the announcement for registration.
How much are the demos or courses usually?
It depends on the event, but you may check out the details on each announcement.
Happy and Busy Travels for Baking from the Heart
Overall, the pastry demo and tasting experiences are excellent. I usually do not go out very early morning on a weekend for lessons, but I pushed my butt off my bed so I can attend. I am very glad I did because my brother and I enjoyed the demo and of course the buffet pastry breakfast.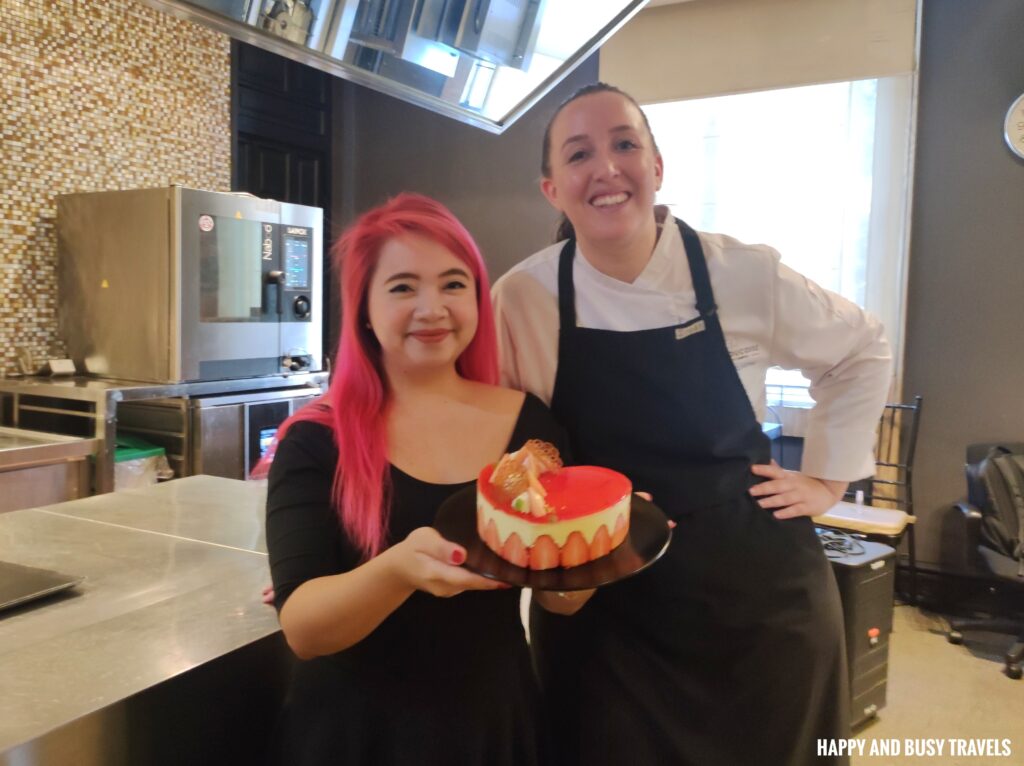 More events at https://happyandbusytravels.com/category/event/ so do not forget to check it out!
Like! Follow! Subscribe! to our social media accounts: