Carlos Pizza Serin Tagaytay
We had Pizzas for take-out from Carlos Pizza Serin Tagaytay when we had a staycation in Tagaytay. I was excited because this is my first time eating Carlos Pizza. On the other hand, Busy already knows that this pizza tastes good.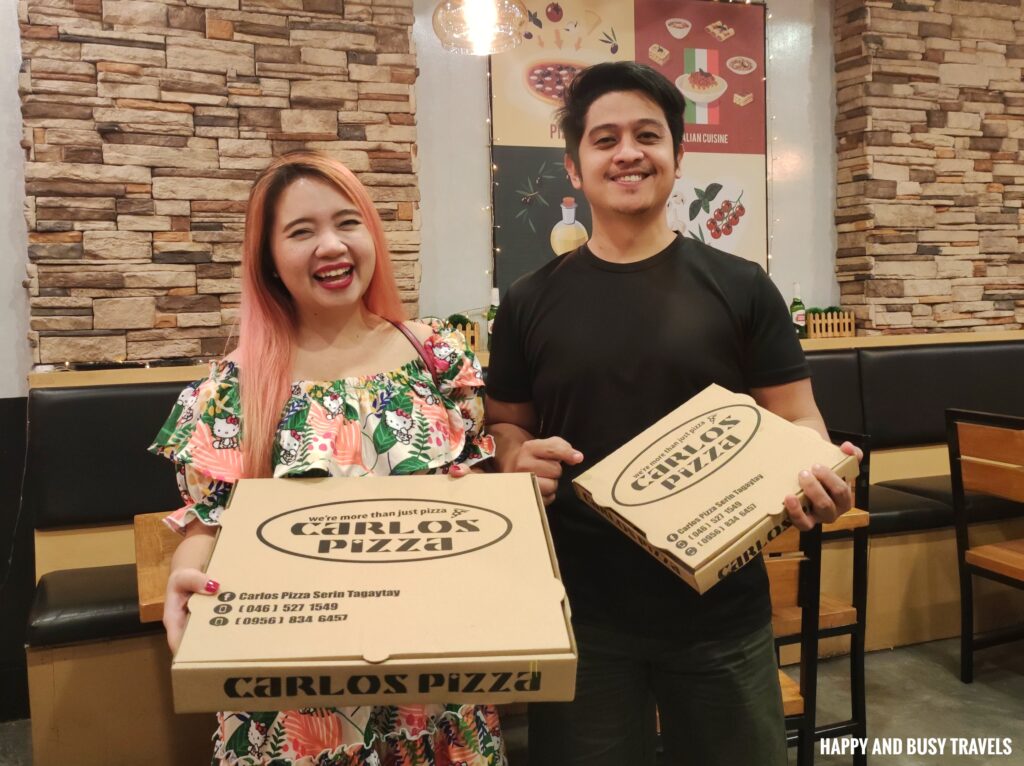 Important Information
Facebook: Carlos Pizza Serin Tagaytay
Email add: [email protected]
Operating Hours: 11 AM – 8:30 PM
Payment Options: Cash, GCash, Credit Card
Dining Options: Dine In, Take out, Delivery via Foodpanda
Address: Ayala Serin,Tagaytay – Nasugbu Hwy, Silang Junction South, Tagaytay, Cavite
Google Maps Link: https://goo.gl/maps/
Inside Carlos Pizza Serin Tagaytay
Dining here is a good idea because the dining area is enough, and there are a lot of parking spaces. In our case, we ordered in advance, so when we arrived here, we just took our orders and go on our way.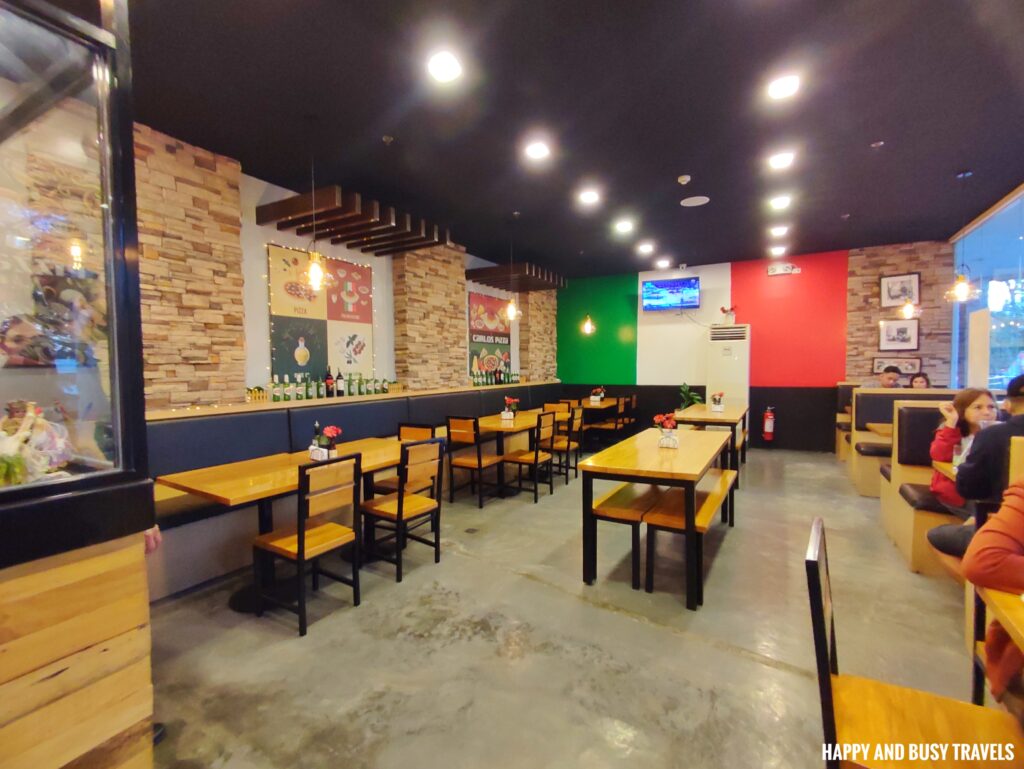 Dishes of Carlos Pizza Serin Tagaytay
We ordered various pizzas and pastas here, so here's how they look and how did it taste.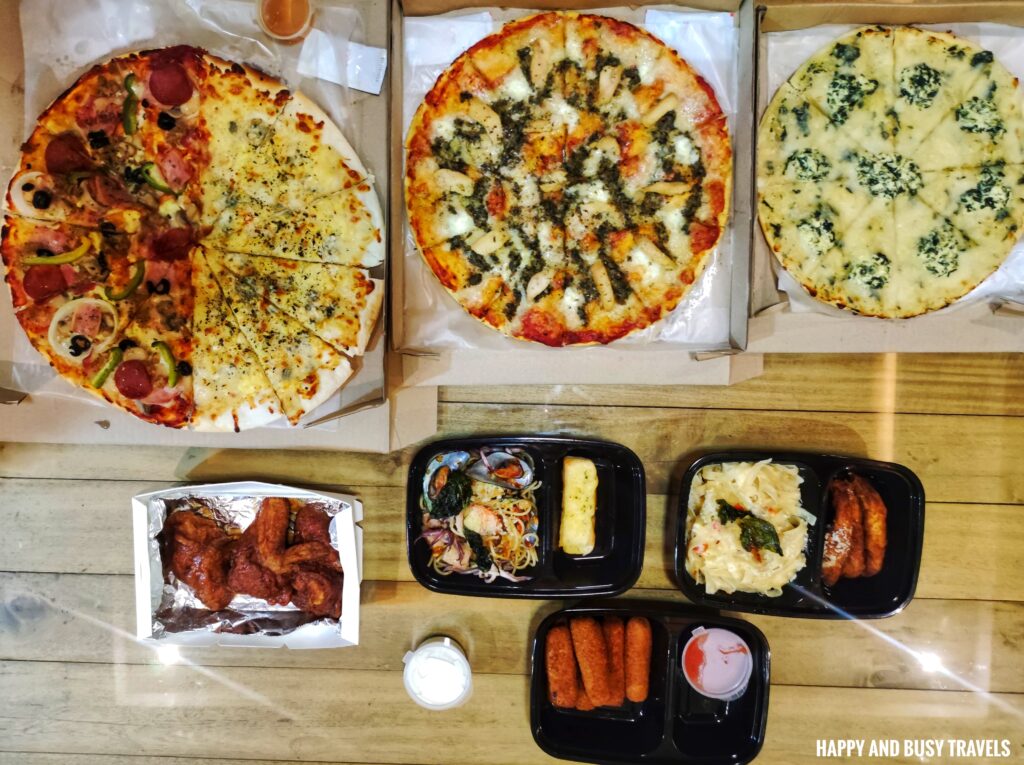 Buffalo Wings
This is the 3-piece Buffalo Wings which tasted good, a little bit sweet, but delicious.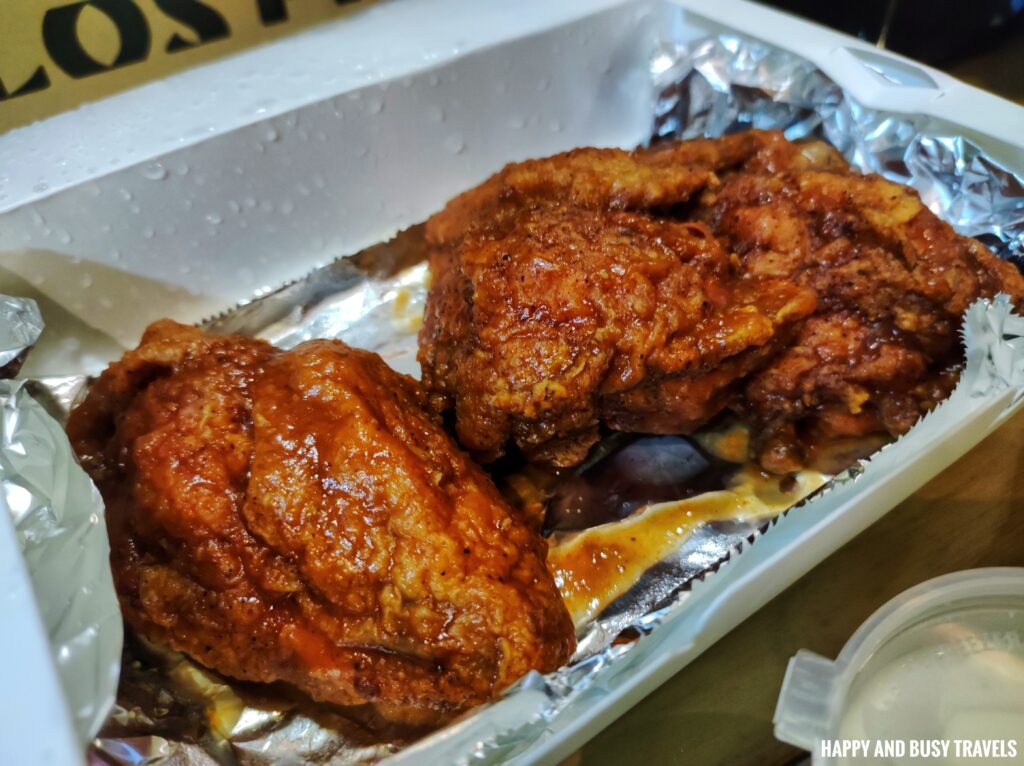 Mozzarella Sticks
I know we were eating cold sticks already, so we used a microwave to heat these. It tasted okay and the cheese still oozes.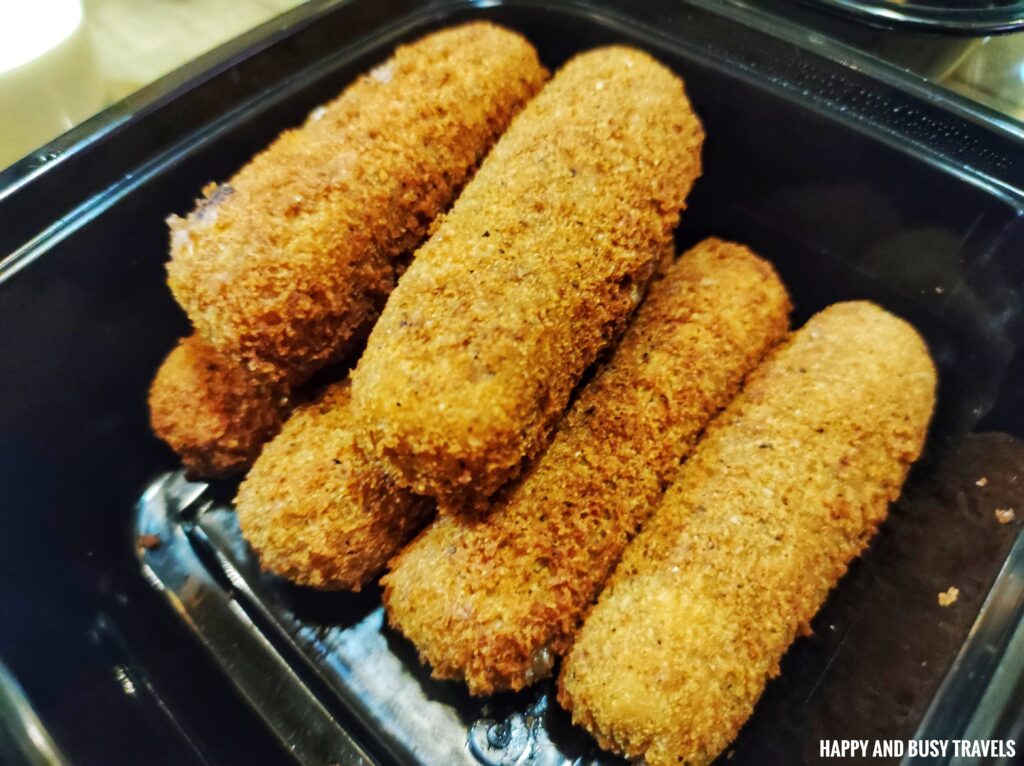 Chicken Carbonara
Here is our first pasta dish, the Chicken Carbonara. This tasted like the usual Chicken Carbonara, but I like how they separated the Chicken Sticks so we could get a bite everytime we want one.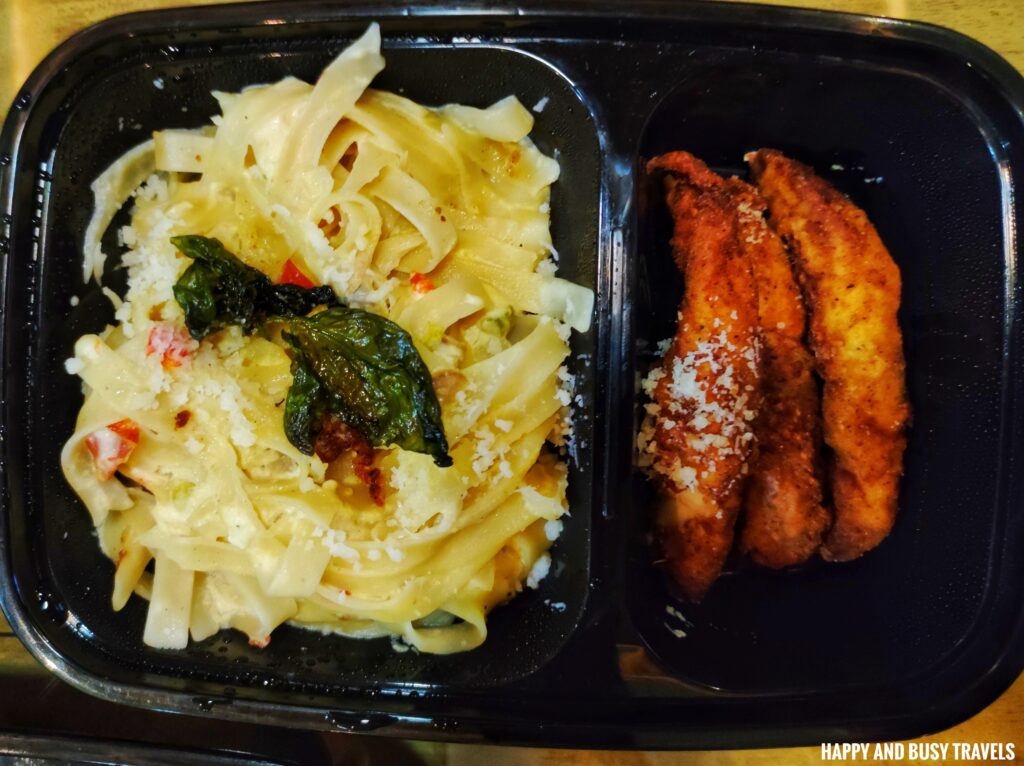 This pasta may look like it has a small serving size, but actually, there is a lot of portions of pasta here.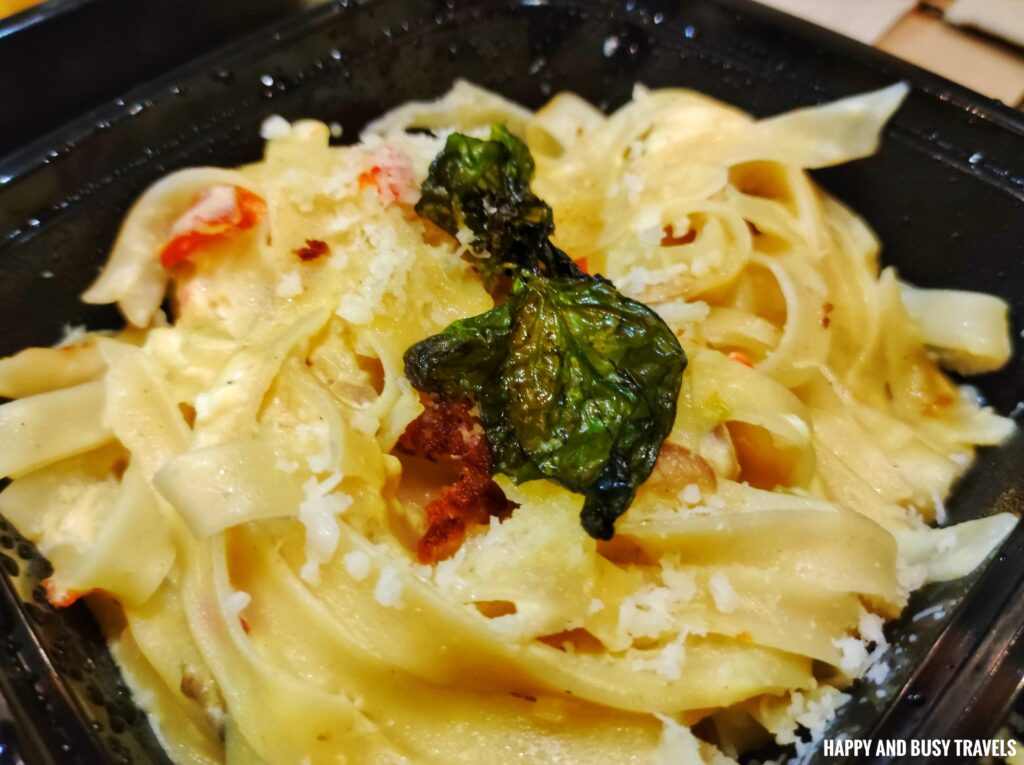 Seafood Aglio E Olio
This is the other pasta dish that we got, the Seafood Aglio E Olio. I love how it looks like and how it tastes.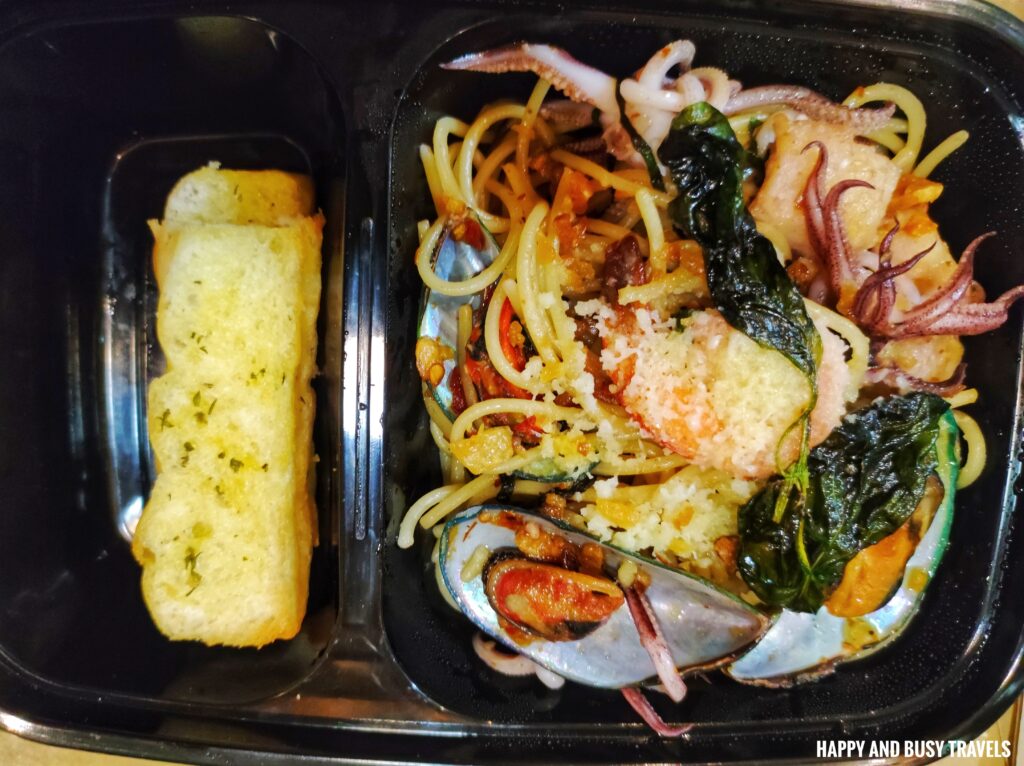 There is a lot of seafood in the pasta, plus the pasta is still al dente. This is our favorite pasta dish.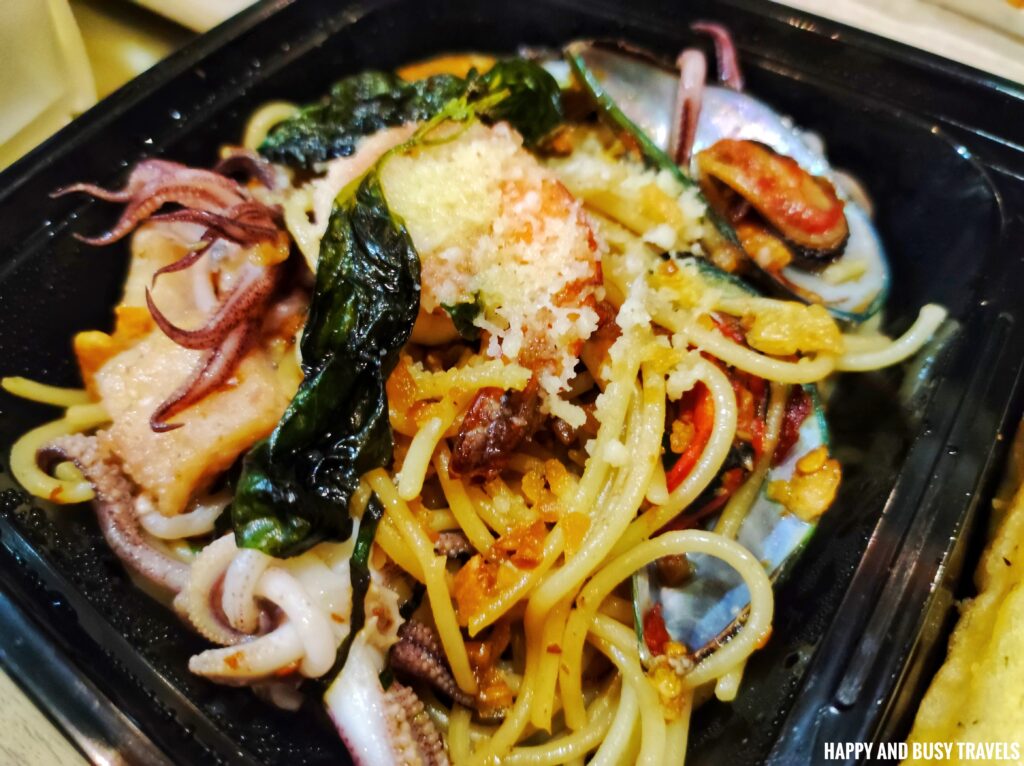 Spinach and Cream Pizza
Recently, this pizza flavor become famous, and a lot of people are looking for it. Yes, Carlos Pizza has their version too. It tastes good too and has the right cheese and Spinach proportion.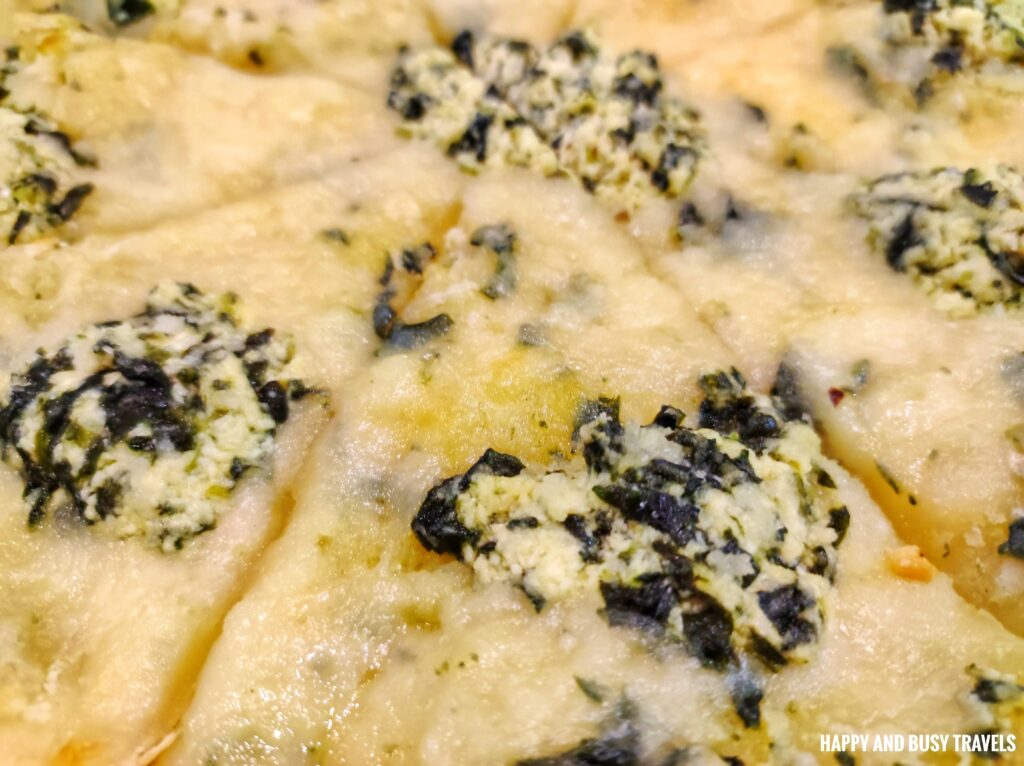 Grilled Chicken Pesto Pizza
This is our favorite pizza of the night, the Grilled Chicken Pesto Pizza. It tasted like chicken and had a little bit of herb on the side.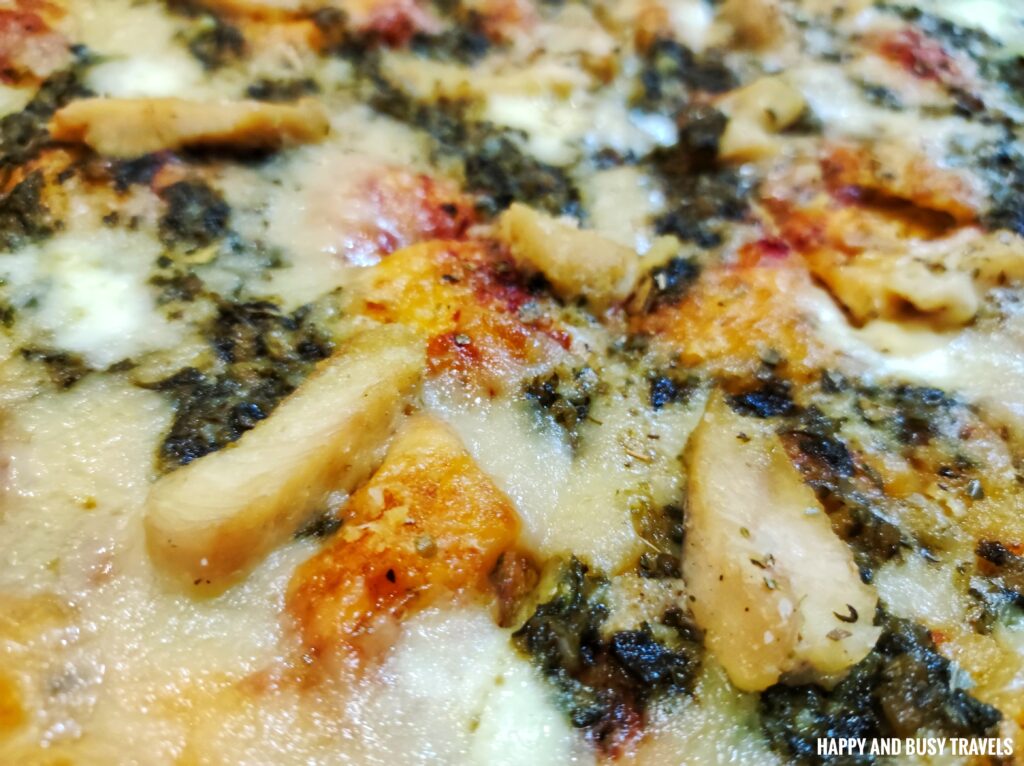 Duo of Quattro Formaggi and Capriccioso
Finally, here is our family-size pizza that had two flavors. First is the Quattro Formaggi which had a lot of cheese.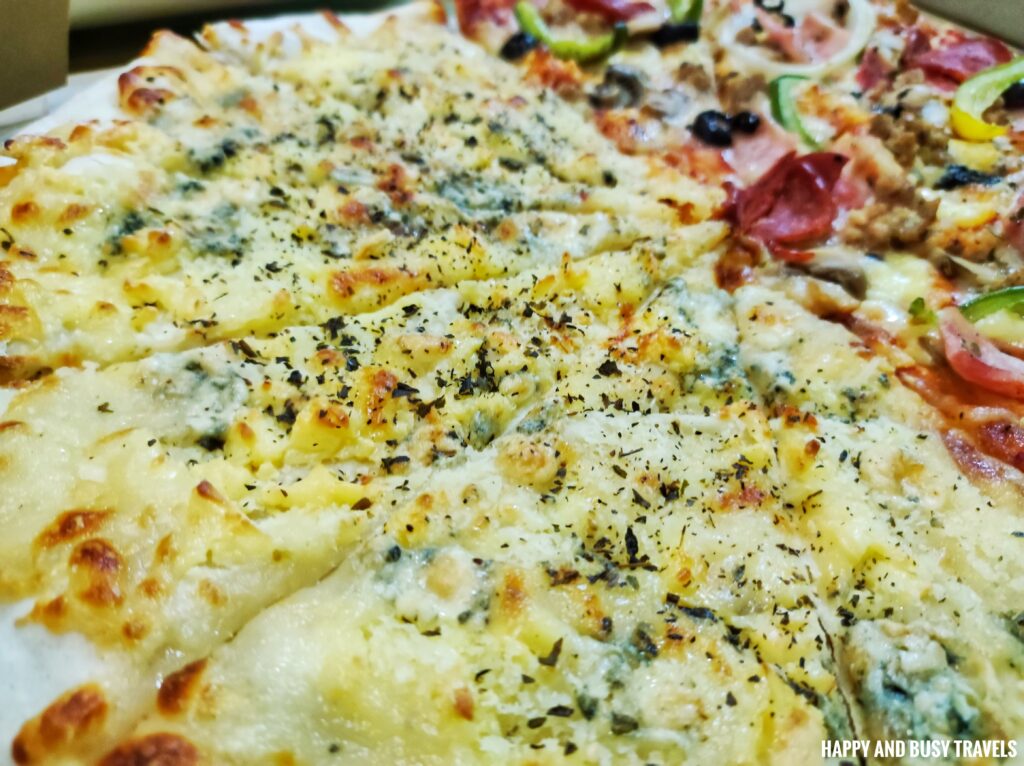 Then, here is Capriccioso, one of the best seller pizzas and tastes like the classic pizzas.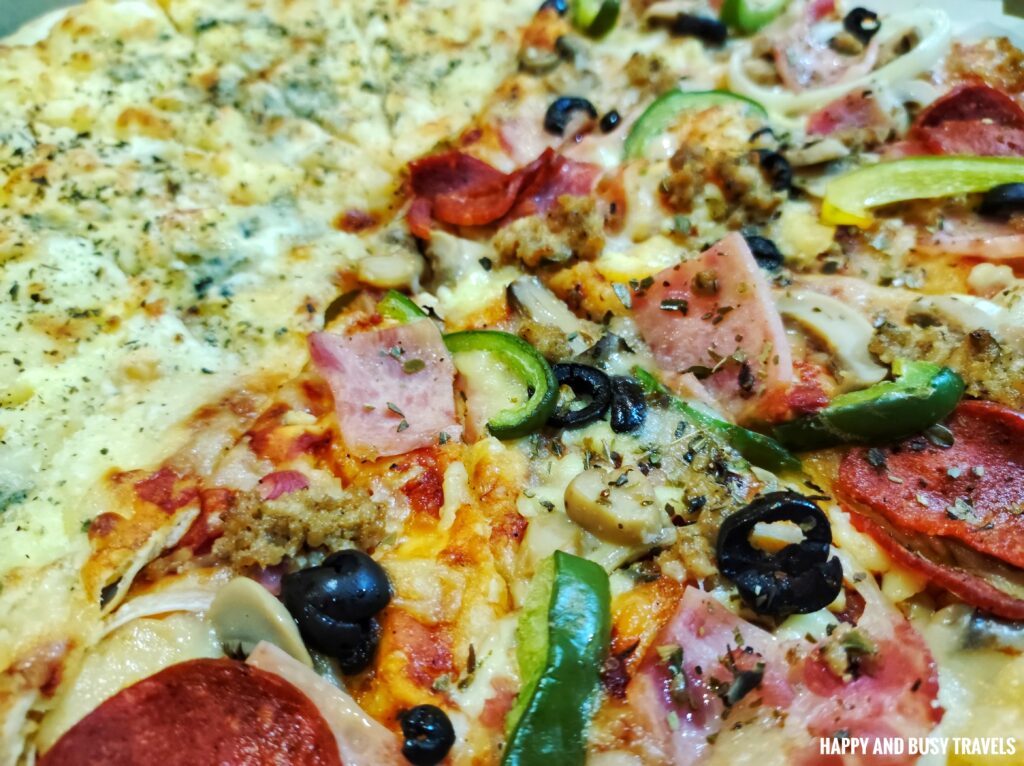 Oh, we really had a great time eating the dishes during our staycation.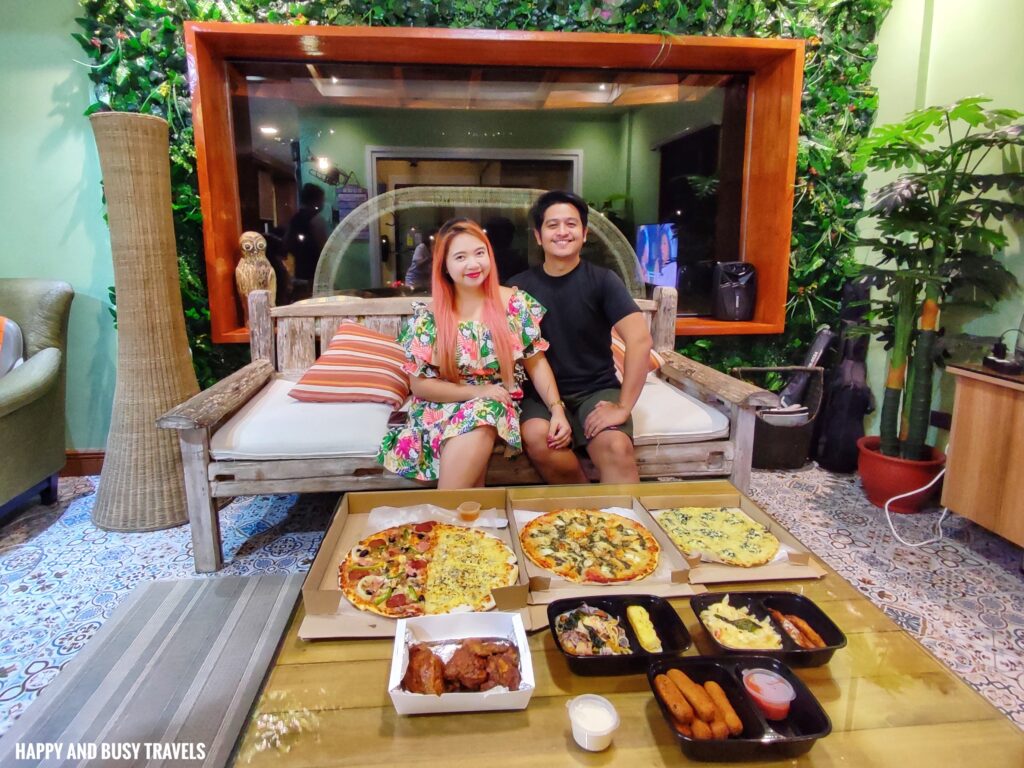 Menu of Carlos Pizza Serin Tagaytay
Happy and Busy's Smileys for Carlos Pizza Serin Tagaytay
Overall, we love all of the dishes that we tasted. Ordering is very easy, and service is excellent.
Food
Location
Ambiance
Value for money
Service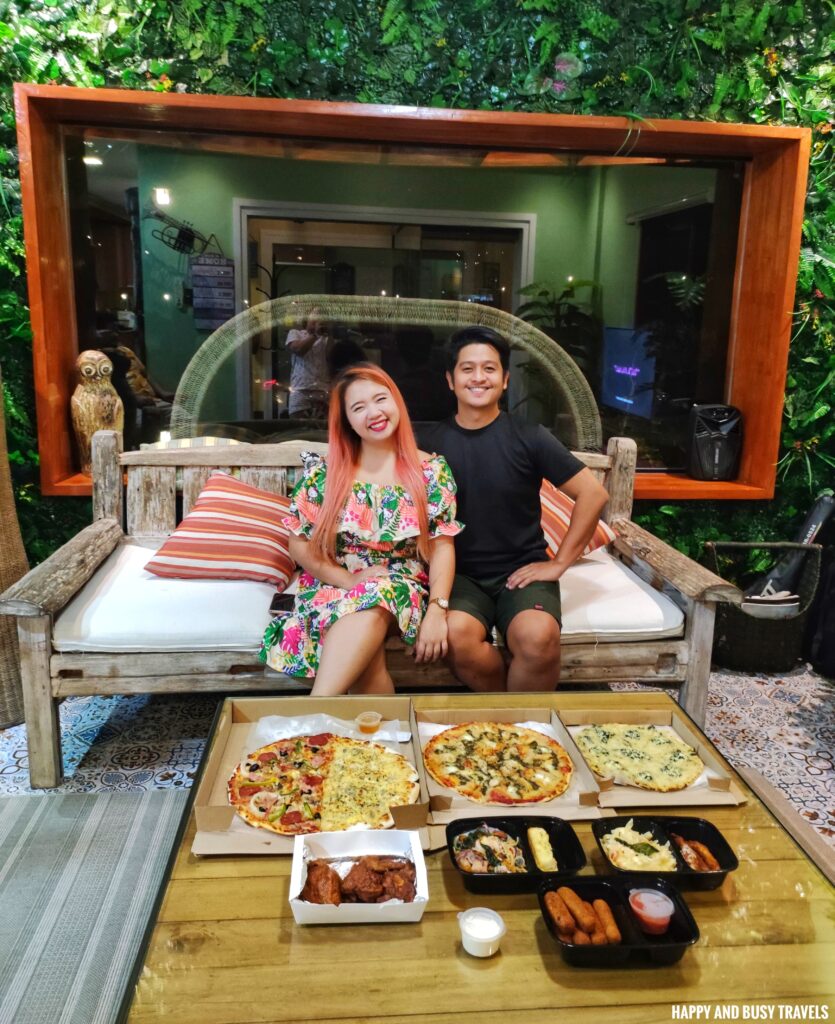 More exciting food and drinks reviews are at https://happyandbusytravels.com/category/food-and-drinks/ so do not forget to check it out!
Like! Follow! Subscribe! to our social media accounts: