Beitou Thermal Valley 地熱谷 , Taiwan
Beitou Thermal Valley is one of the 12 Great Sites in Taiwan. There is an uncanny sulphuric steam that rises from the water of the pond because the water here have the highest temperatures in the Datun Mountains area. We actually didn't know that fact, but Mike from Ownrides suggested this one. Good thing he included this in our itinerary because the area looks surreal.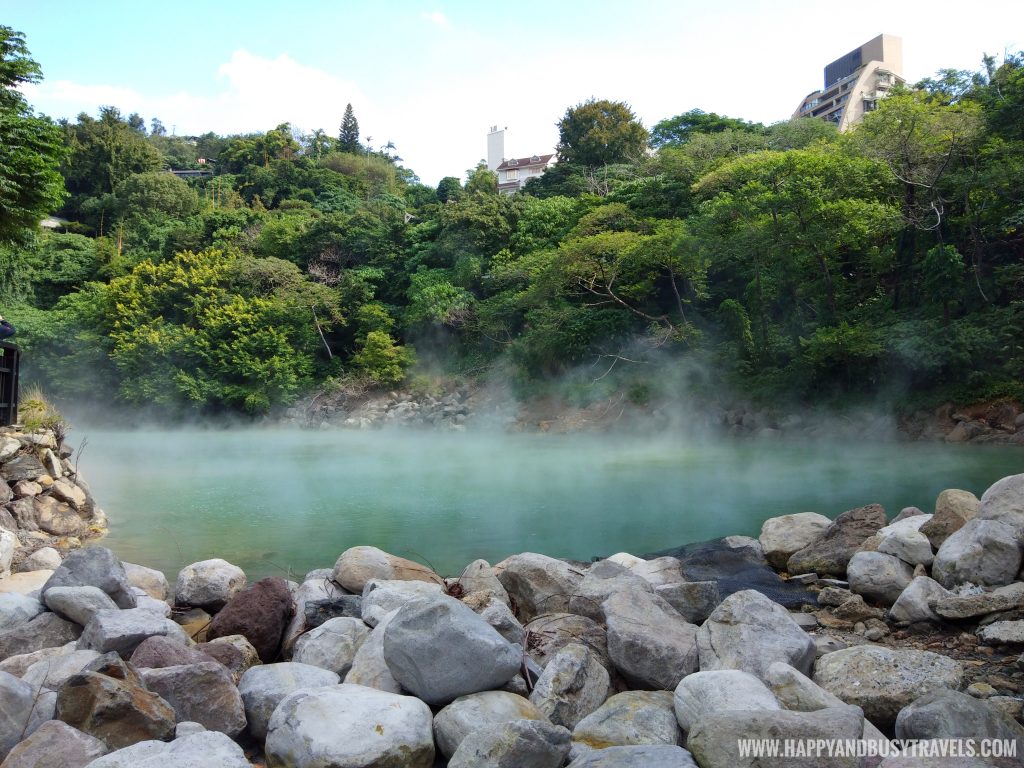 Before we went to the Yangmingshan National Park, we first passed by the valley, which is located at the foothill of the park. Sometimes this is also called as the Geothermal Hell Valley by the locals.
Other Information
Operating Hours: 9AM – 5PM
Entrance Fee: FREE
Time spent: 5 to 15 minutes
Bathing in the water is not allowed because the temperature of the water is around 80 to 100 Celsius and it is composed of different corrosive elements.
How to Go to Beitou Thermal Valley?
Address: 112 Taipei City, Beitou District
Google Maps: https://goo.gl/maps/ZdetmAkqUMqx3yuZA
It is easier if you rent a car from Ownrides or get a tour package from Klook.
DIY: Ride the MRT Red line 2 to Beitou, then get off and ride the train to Xinbeitou. When you arrive at Xinbeitou walk straight towards the exit, then just walk along Zhongshan Road. When you arrive at the Hi-Life convenience store, turn left and walk until you can reach Thermal Valley.
Our Beitou Thermal Valley Experience
We passed by the marker and continued our way in the valley.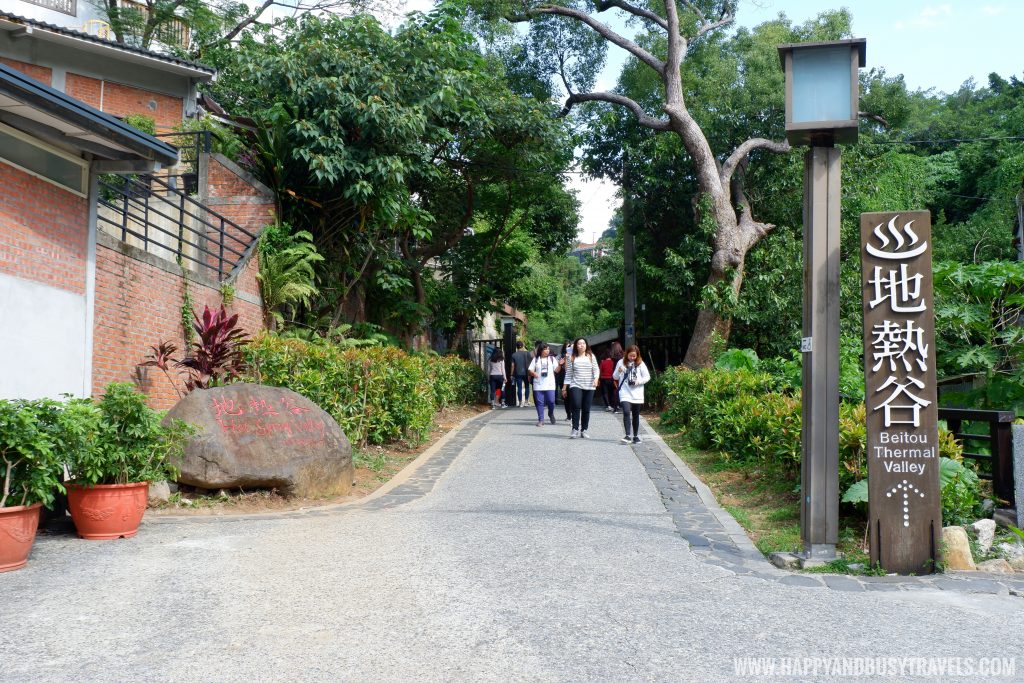 For just a few steps, we saw the rising steam immediately.
It looks so cool!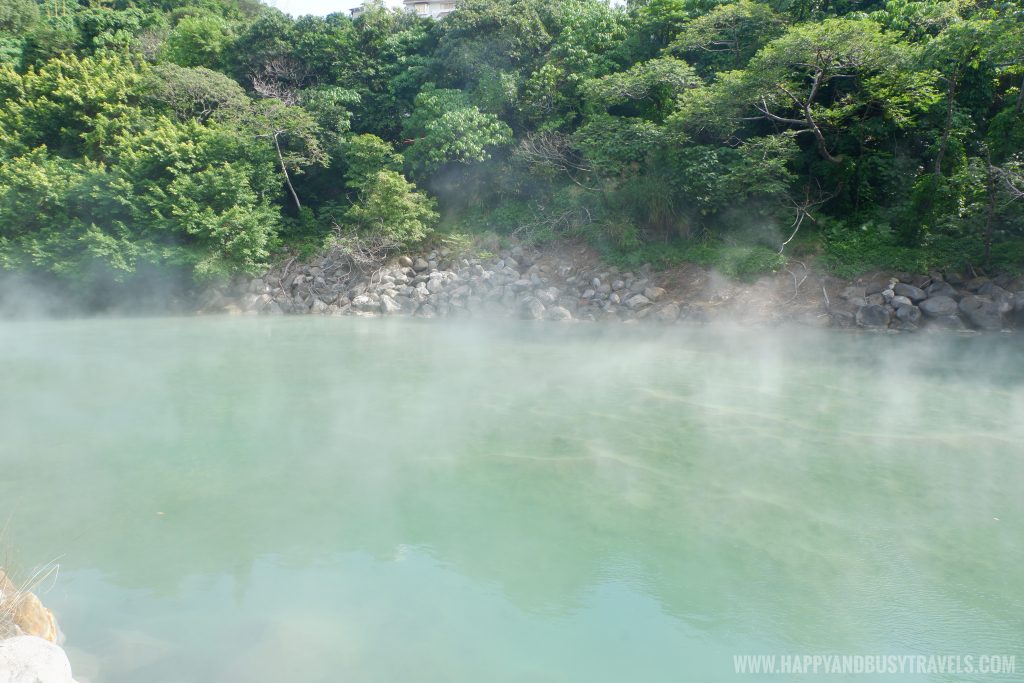 Just imagine how hot the water is for it to evaporate. Take note that the temperature in the area is cold.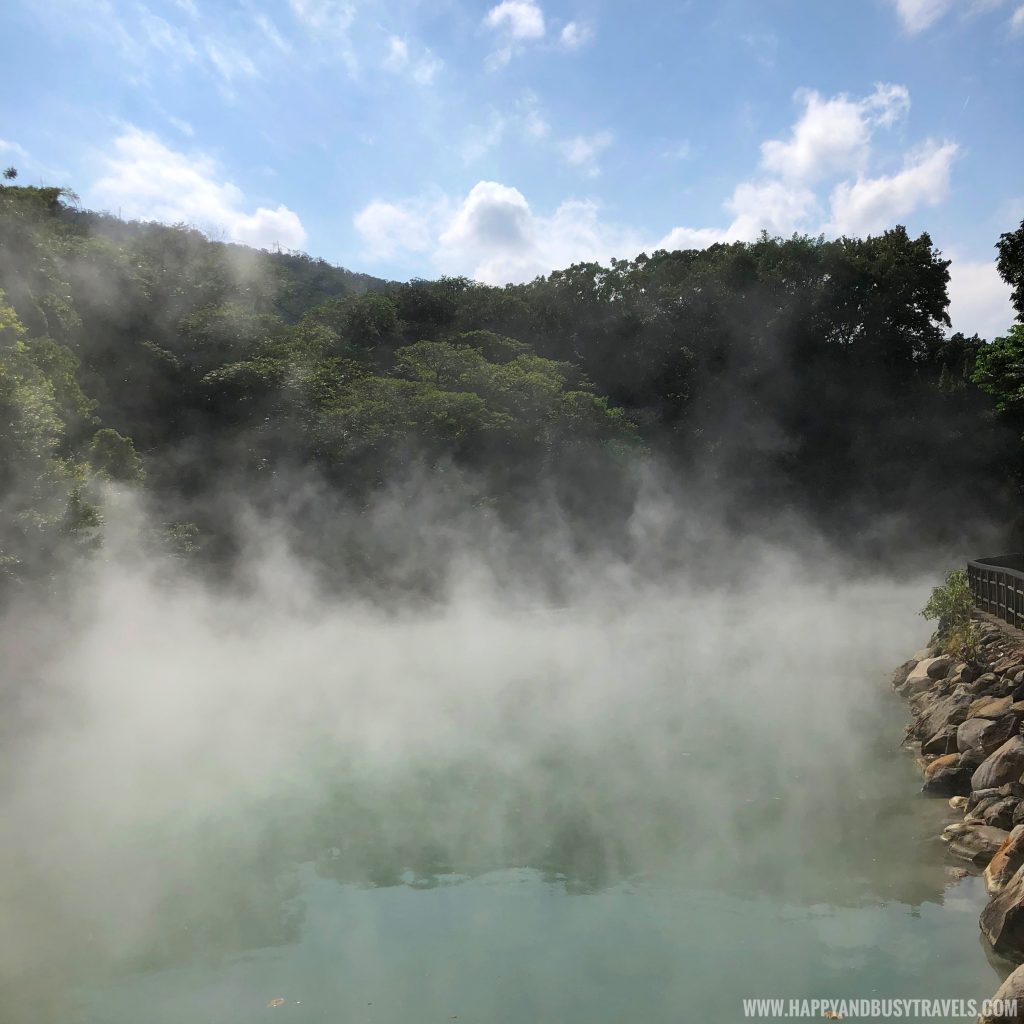 Mike took our picture, while we were in the middle of the steam.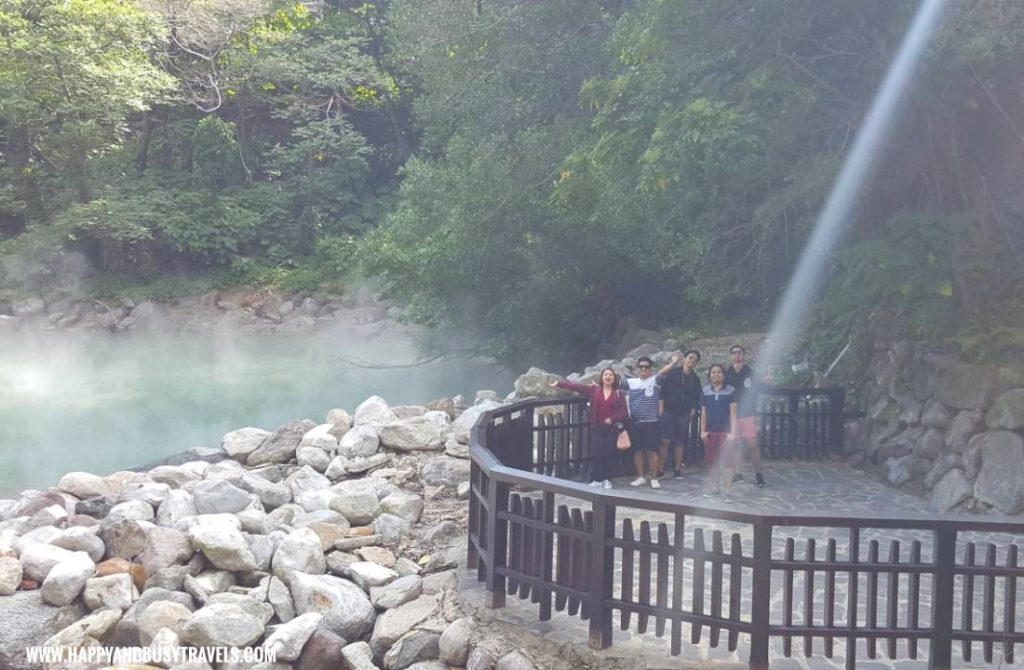 Then of course, we took the time to take our pictures.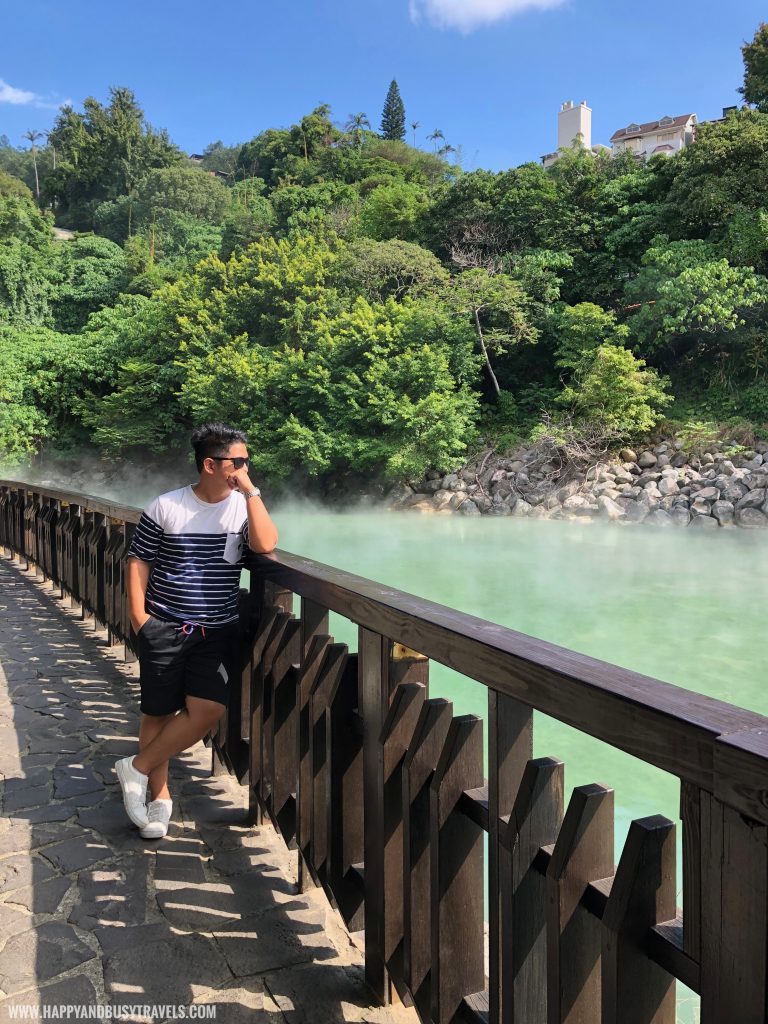 The area is not big, so it's just easy to roam around.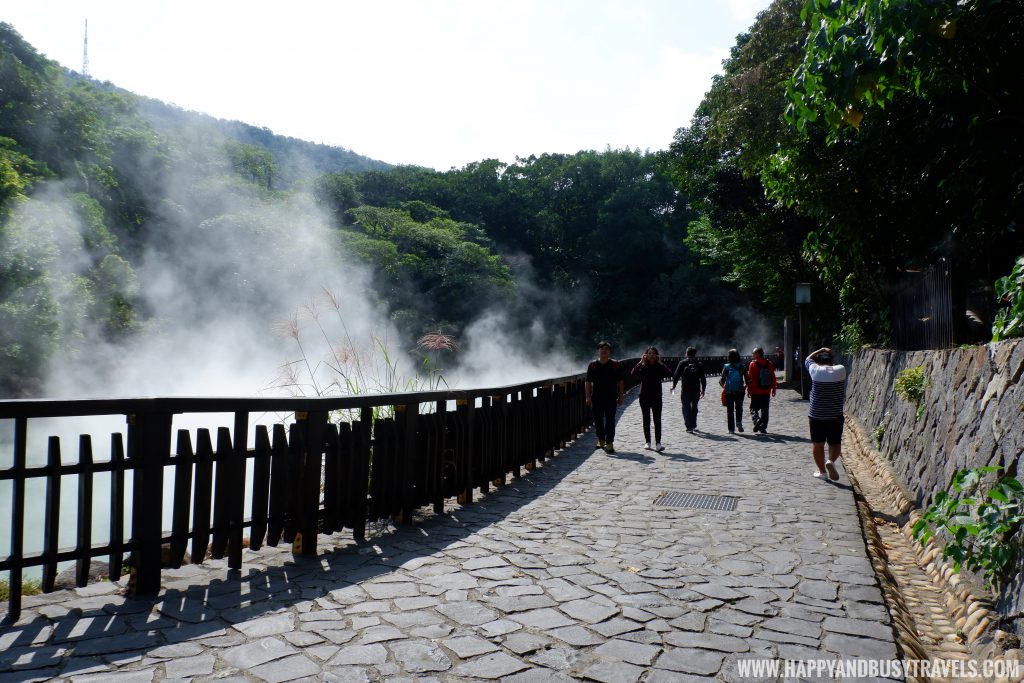 There is a lot of space for visitors, plus there's not a lot of visitors.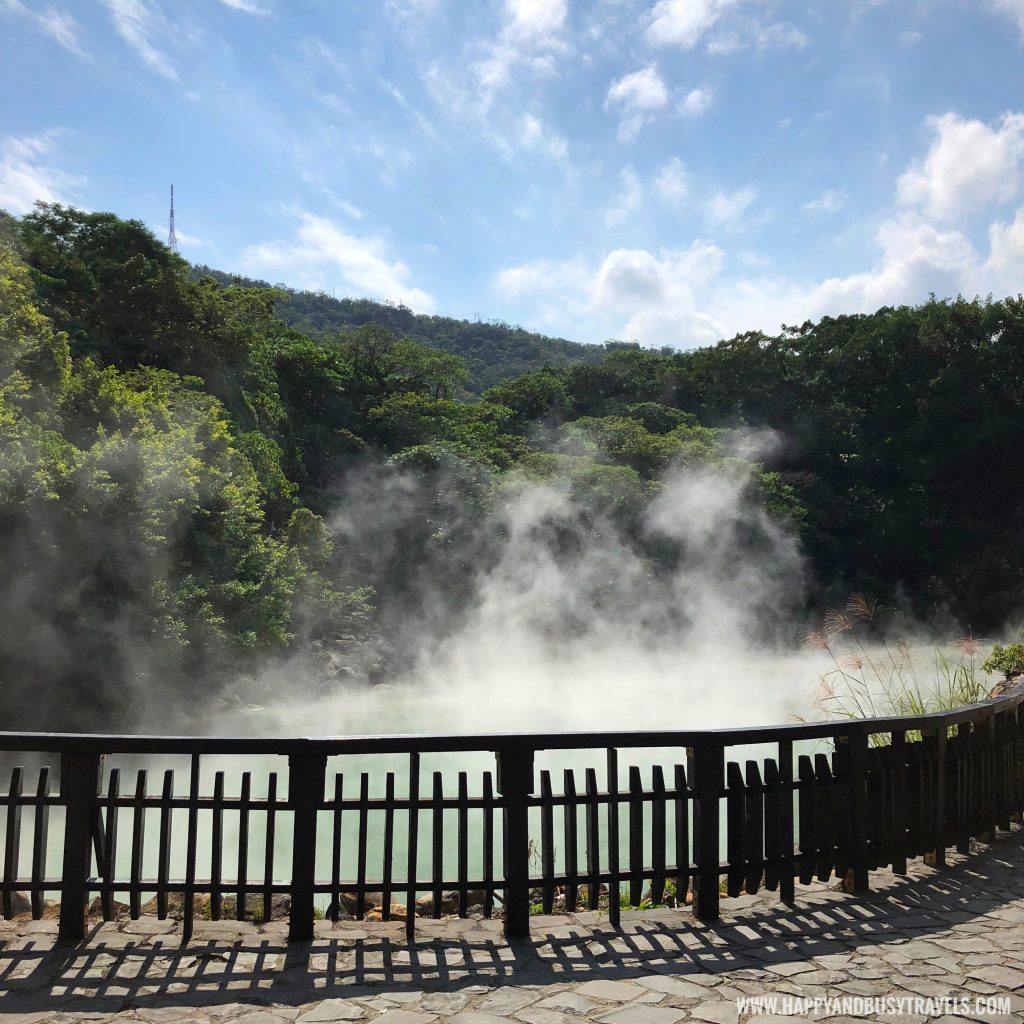 At the end of the trail, there is a mini waterfall. I think the water from the pond came from here.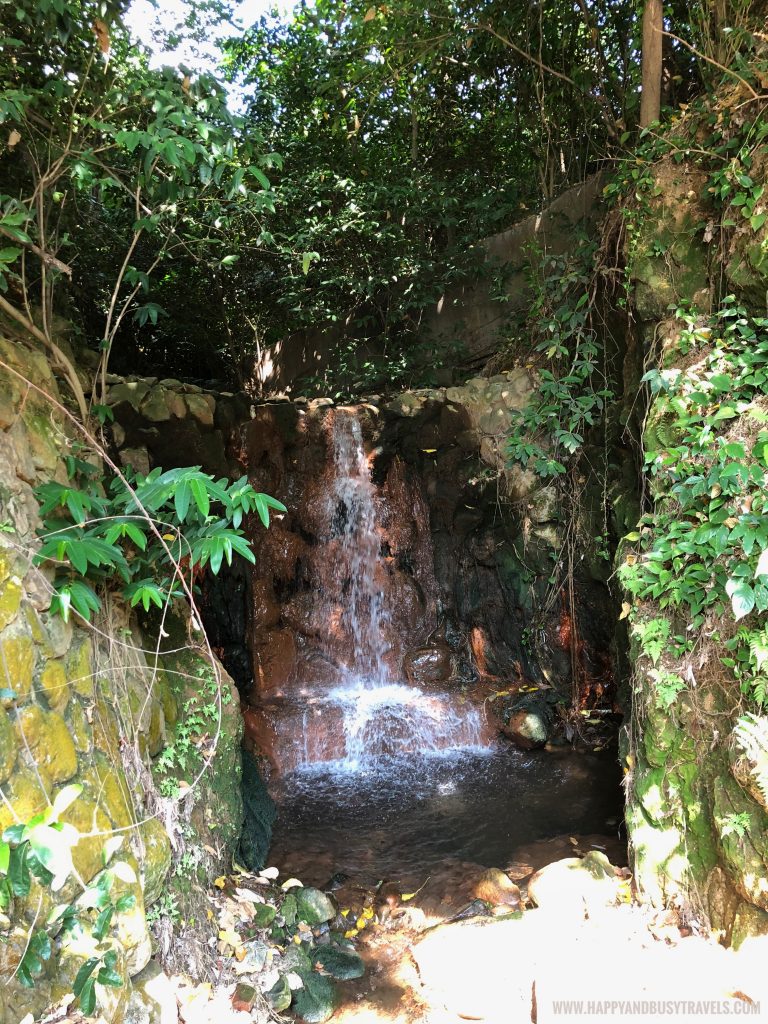 More Pictures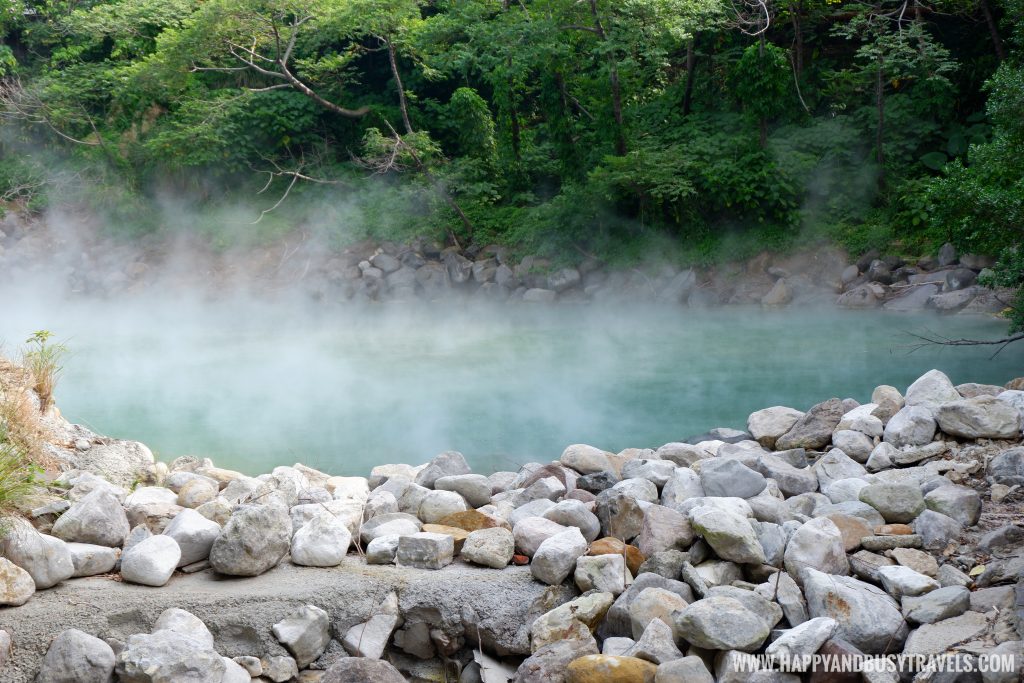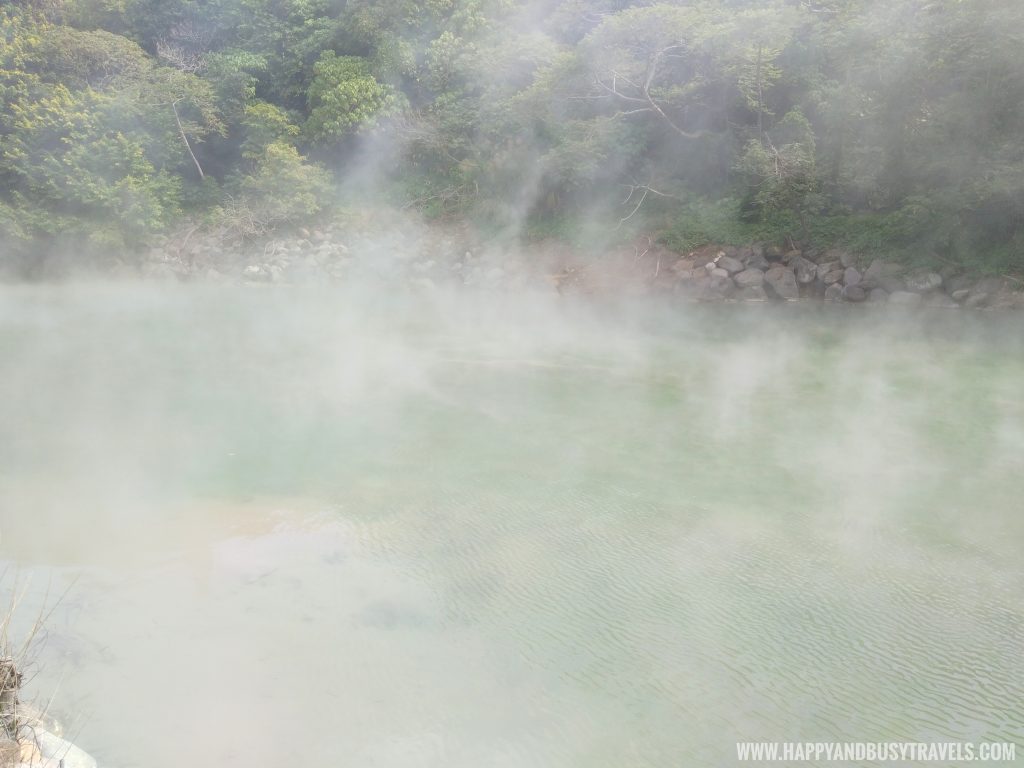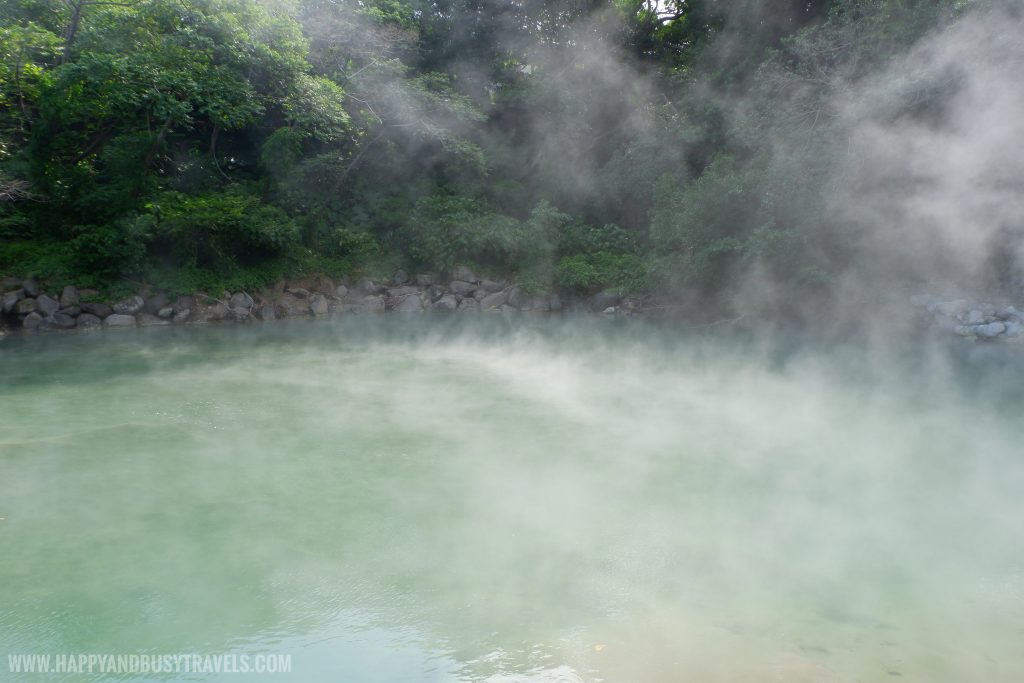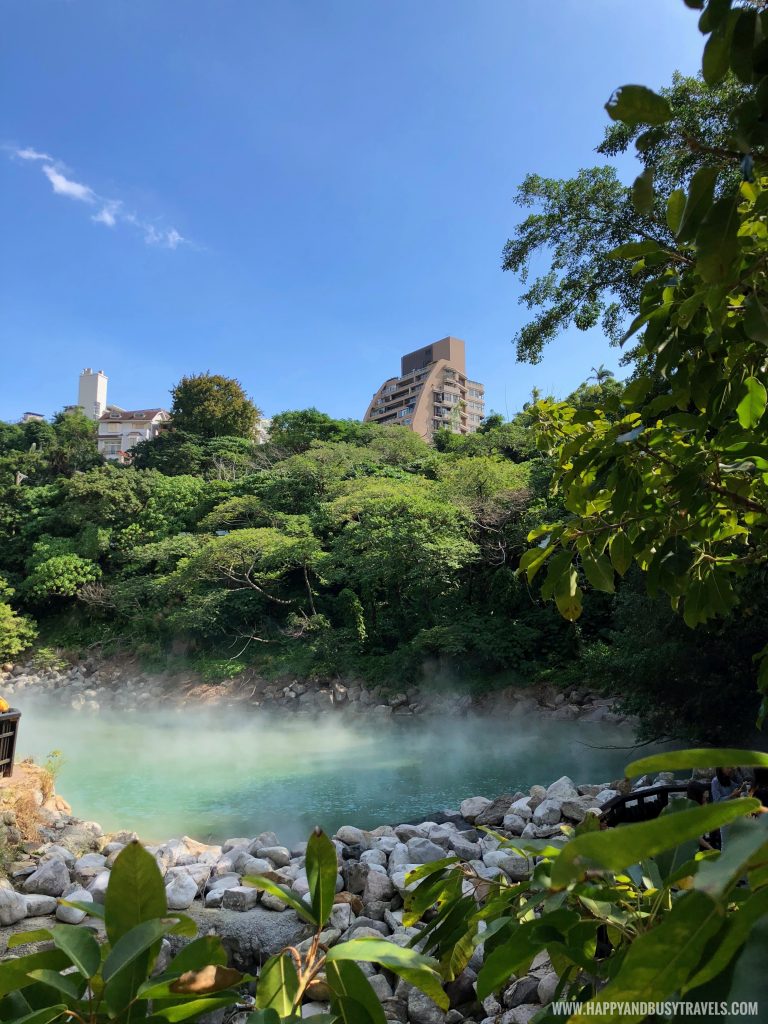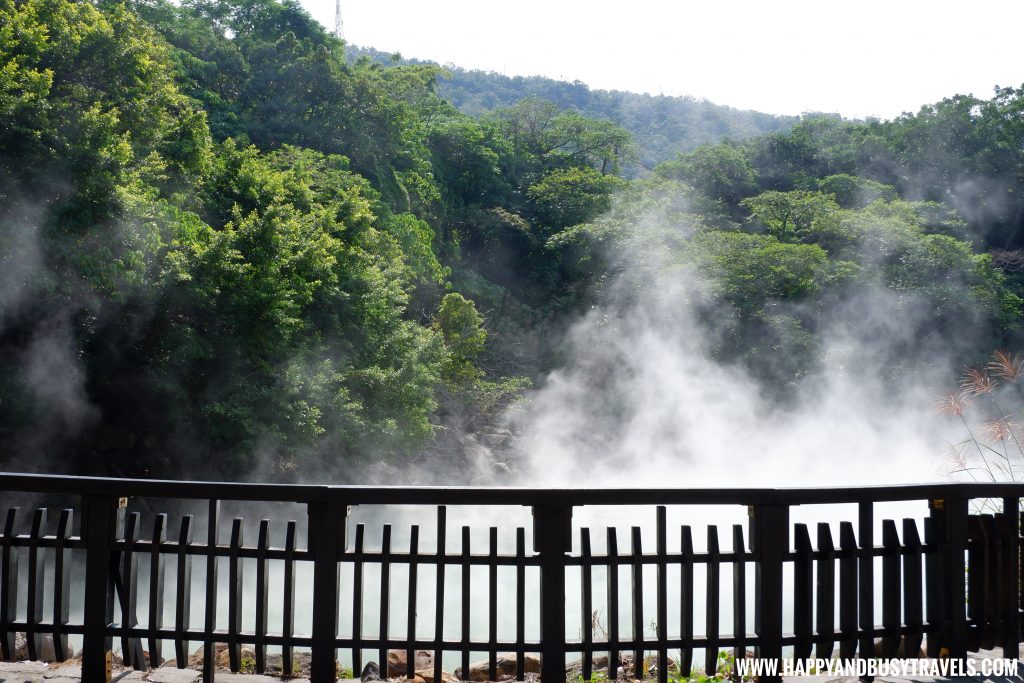 Happy and Busy Travels' Smileys for Beitou Thermal Valley
Location 


We easily located the valley because we used the services of  Ownrides, if we just go there with ourselves, we might be a little bit tired.
Ambiance


The valley is nice! The steam rising from the water looks so cool.
Value for money 

There is no entrance fee.
Fun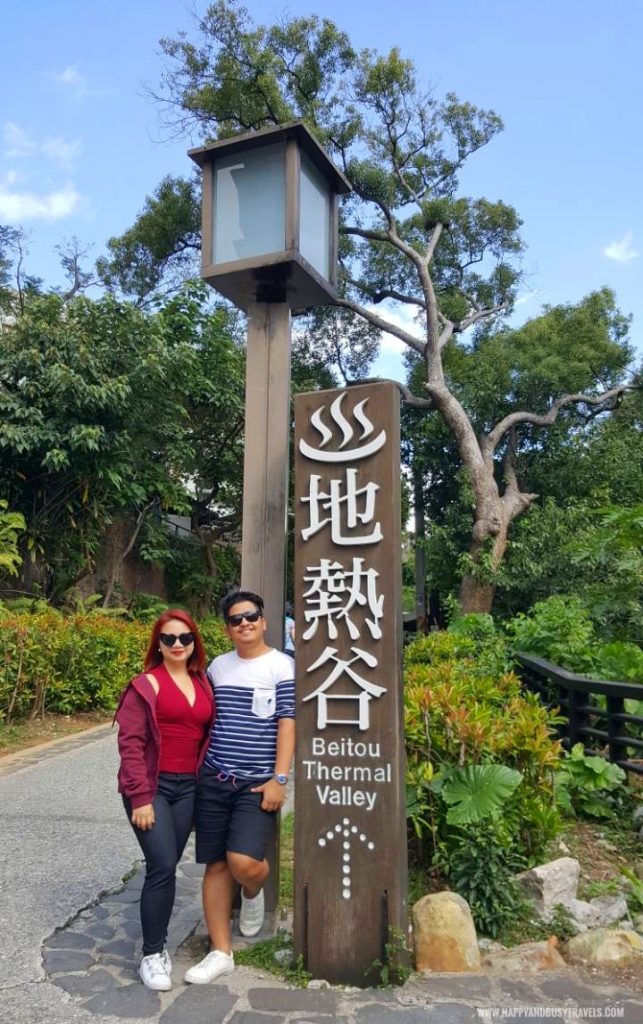 More exciting tourist spots review at: https://happyandbusytravels.com/category/landmarks/
Happy and Busy would like to thank our friends
Kel Sarabia of Daylight Wanderers – Happy's bestfriend, he provided some of the photos.
Viz – Busy's bestfriend for providing some photos