Gaomei Wetlands 高美溼地 Taichung
The Gaomei Wetlands is an area wherein the land is saturated by water, making it a large area of mud. The government created a boardwalk so people can walk here without making their feet dirty. The wetlands is mostly composed of mud, spaces with grass, and of course the windmills.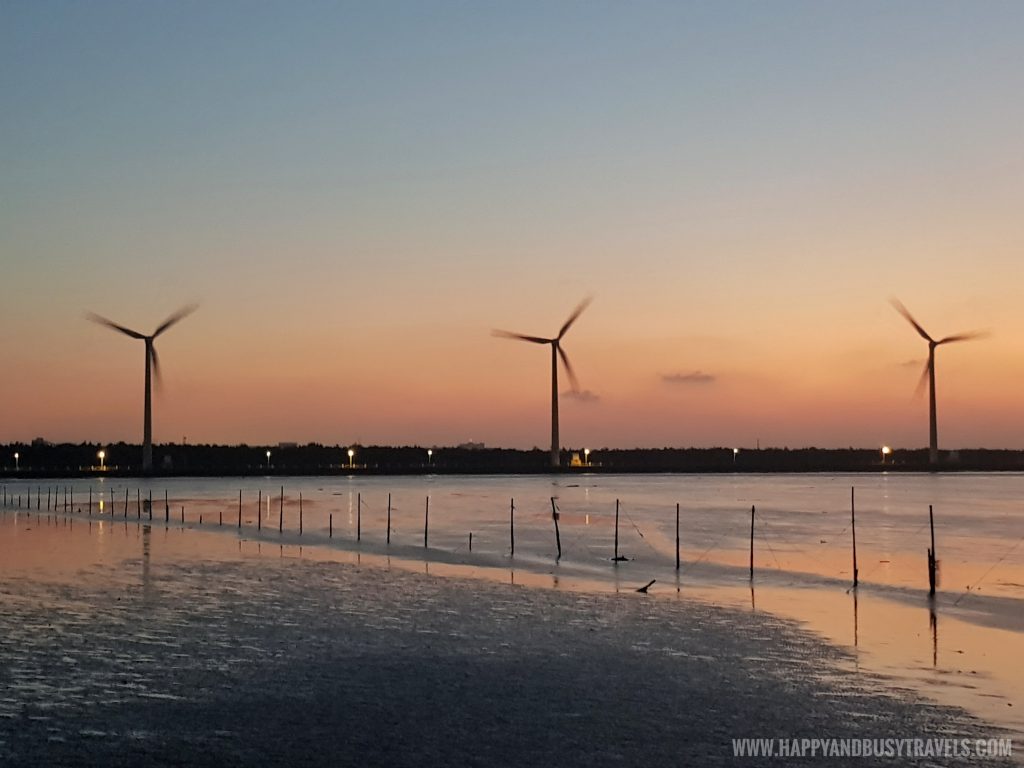 Other Information
Entrance Fee: FREE
Visit during sunset to enjoy the scenery.
The boardwalk is closed if the tide is high.
Aside from the boardwalk, there are various food stalls near the entrance.
Time spent: 40 minutes to 1 hour
How to Go to Gaomei Wetlands?
Address: Meidi Street, Qingshui District, Taichung City, Taiwan 436
Google Maps: https://goo.gl/maps/weHUshGD2qYTjH5fA
It is easier if you rent a car from Ownrides or get a tour package from Klook.
DIY:
Weekend and Holidays: Travel from Taipei to Taichung Railway Station. Ride Bus # 655, go down at Gaomei Visitor Center, walk for 15 minutes to the boardwalk.
Weekday: Walk to Xinwuri Train Station for 10 minutes. Then get a train to QingShui. At the station take the GeY bus numbers 178 or 179. Take note that there are only 5 rides every day. You will reach the Gaomei Visitor Center in 30 minutes. Finally, walk for 15 mins to the boardwalk.
You can also ride a Taxi from Taichung Railway Station which costs around NT$ 850 – 950 (USD 28 -32)
Our Gaomei Wetlands Experience
We arrived during the sunset, which was suggested by Mike of Ownrides. He is right! This gives a romantic vibe. We first got our photo at the sign.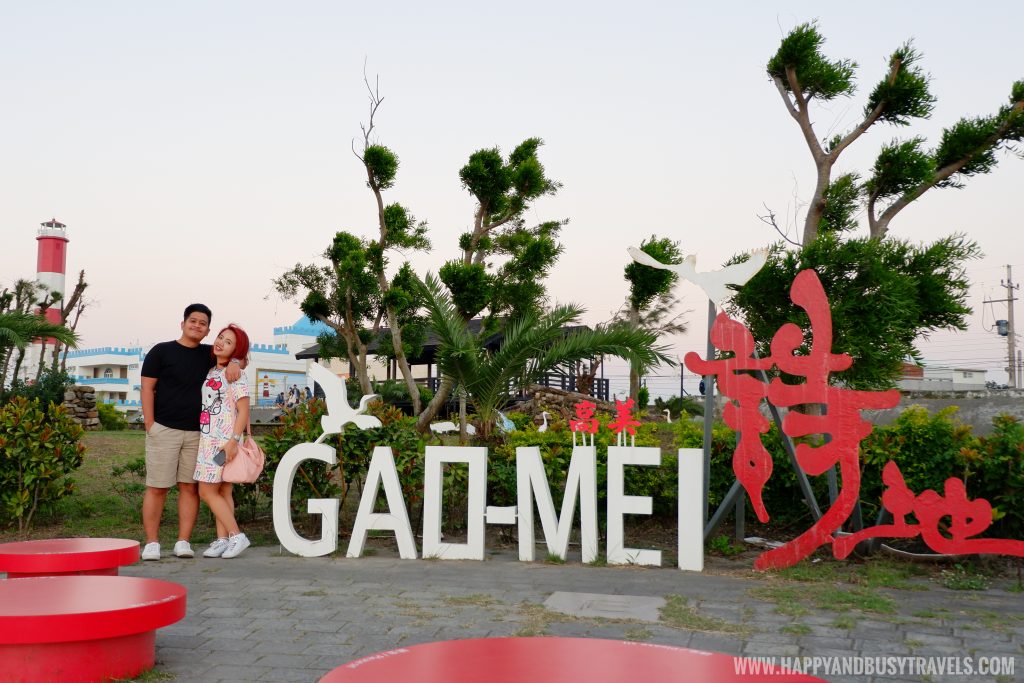 Then we saw the big windmills.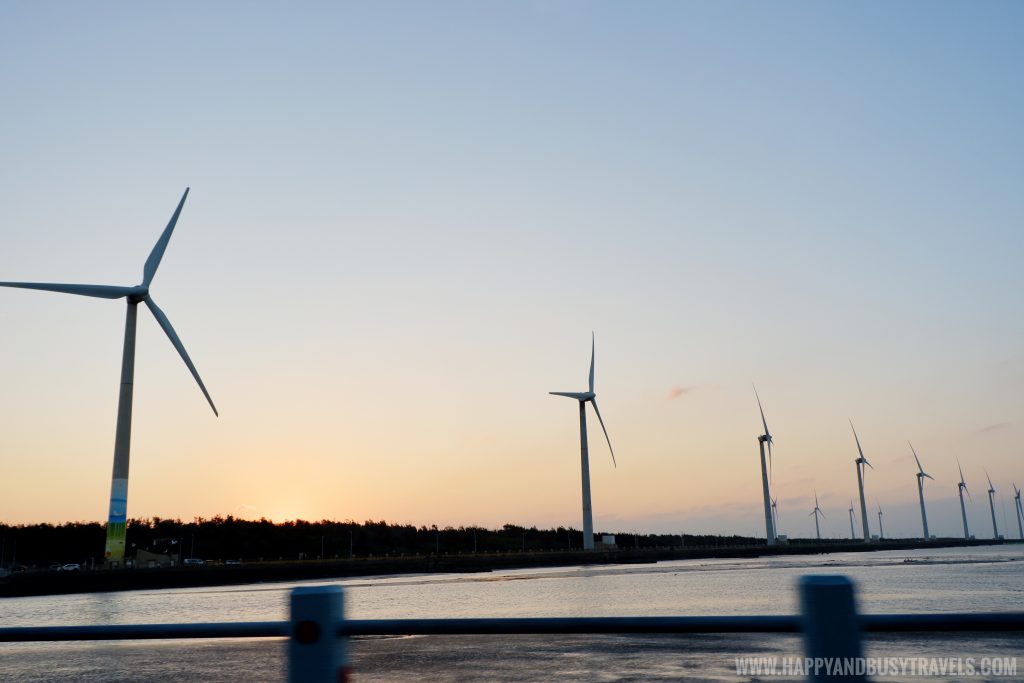 Then of course we walked through the boardwalk through the cold air.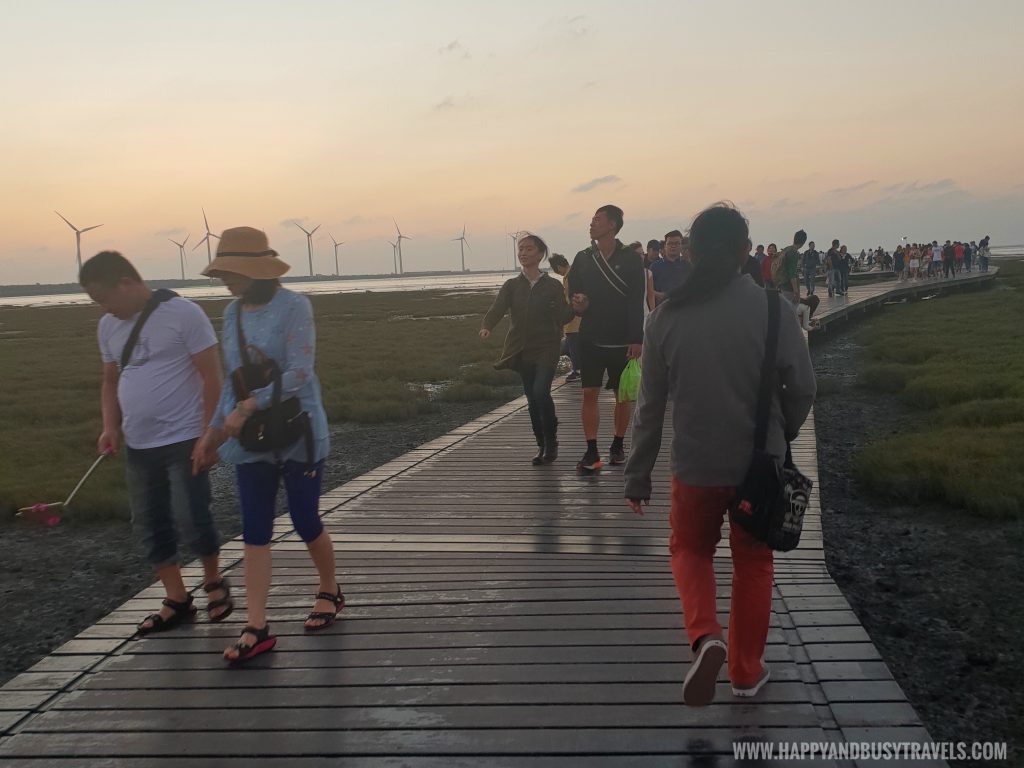 While walking, we saw a lot of Fiddler crabs around!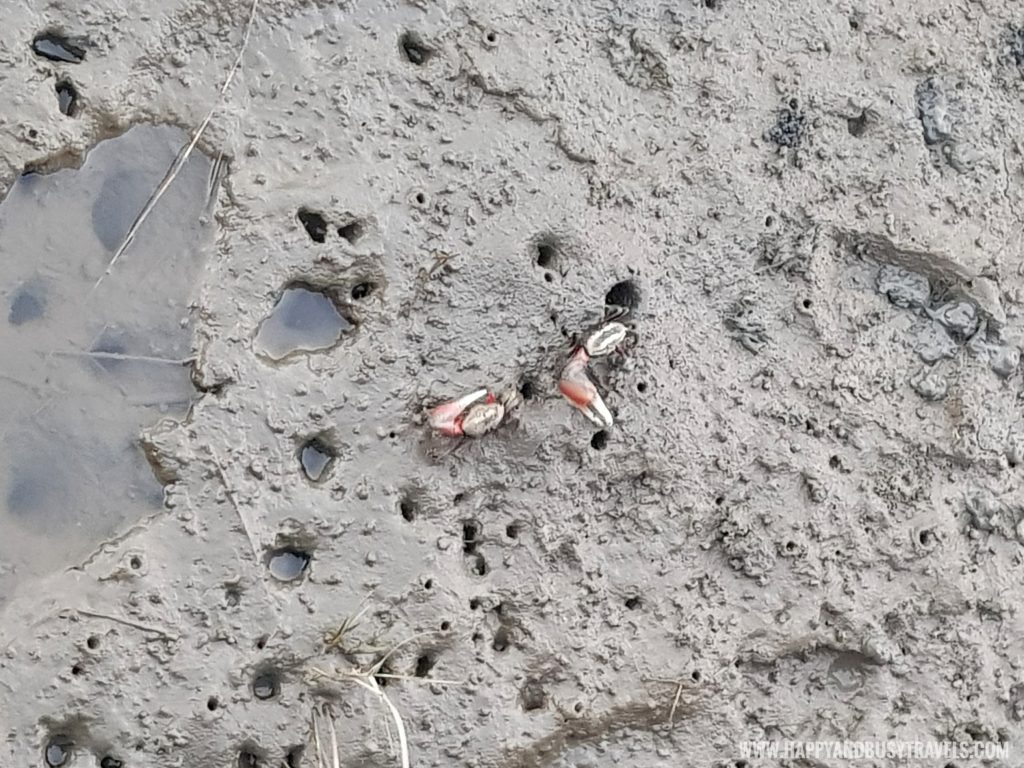 Some locals are on the mud picking these.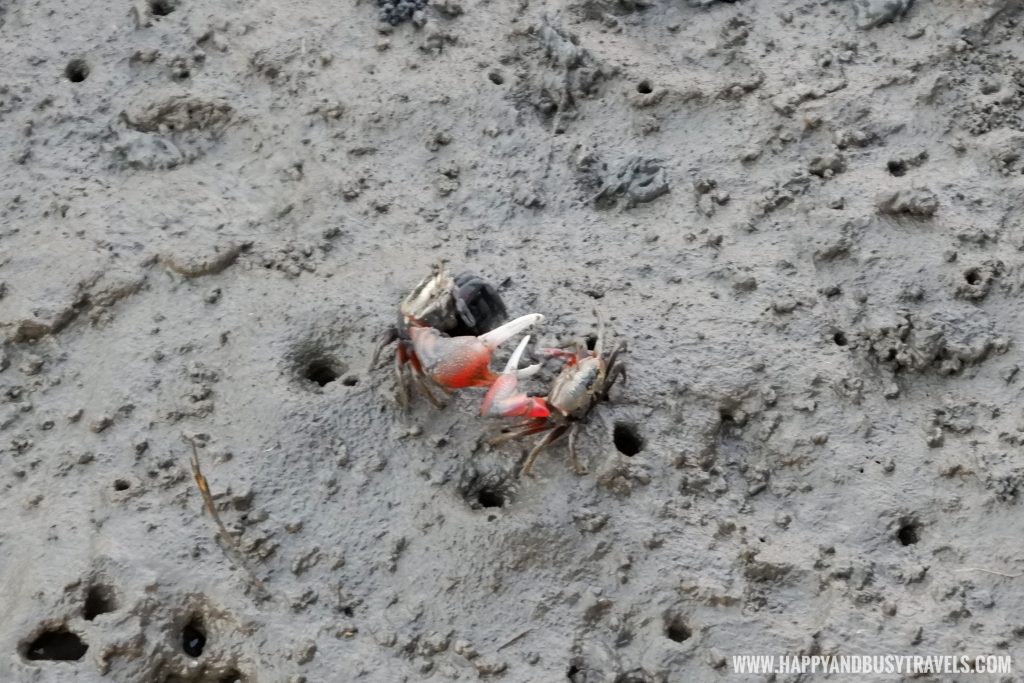 There are also some birds in the area, it's just hard to take their picture.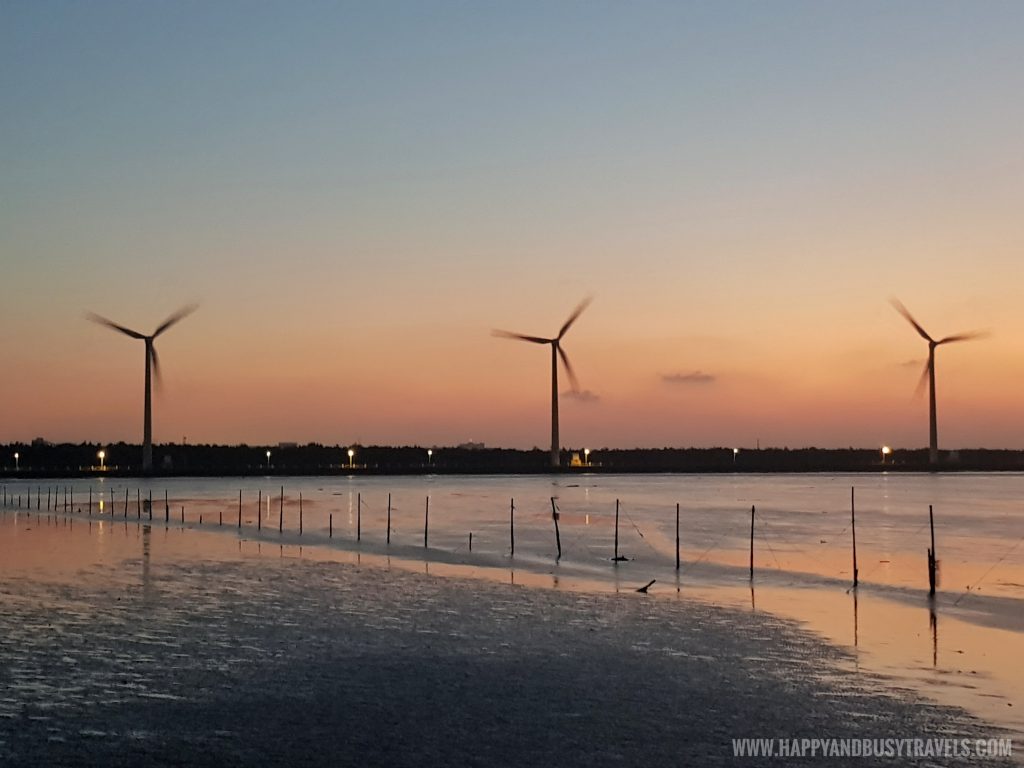 There are a lot of visitors in Gaomei Wetlands, but it is not that crowded.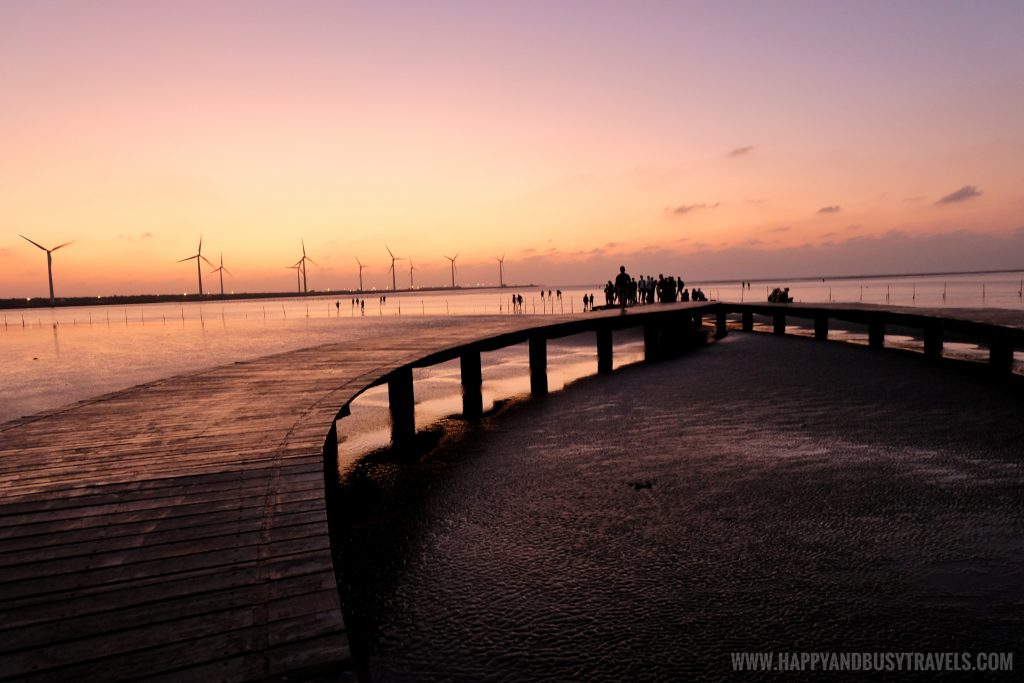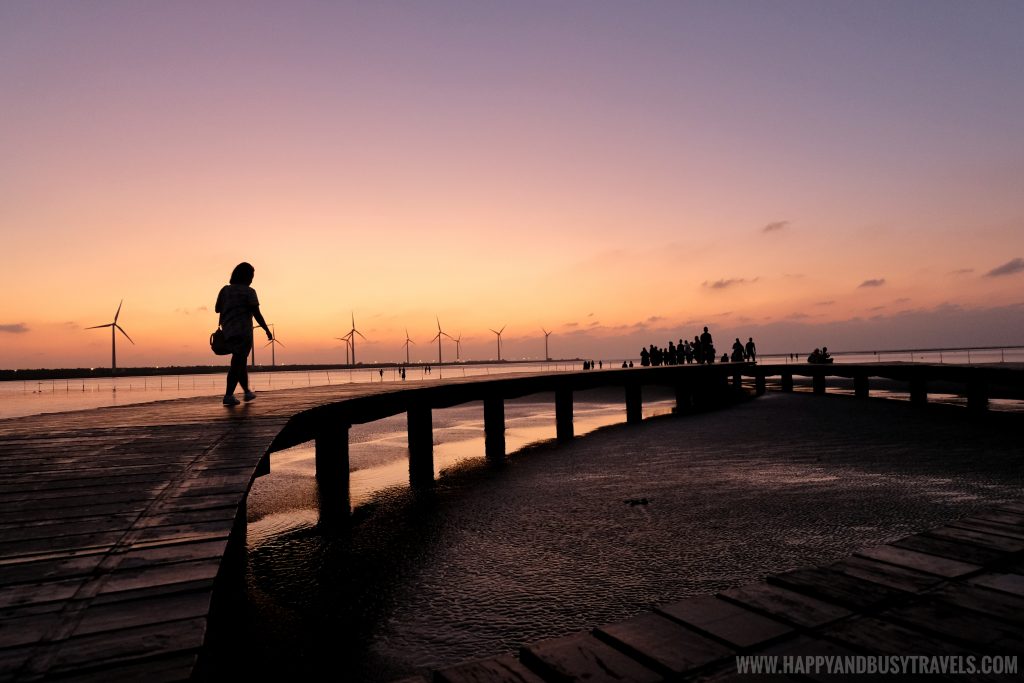 We used the moment to take silhouette shots. Thank you to my friend Michael who loves taking these picture. The next few pictures were taken by him.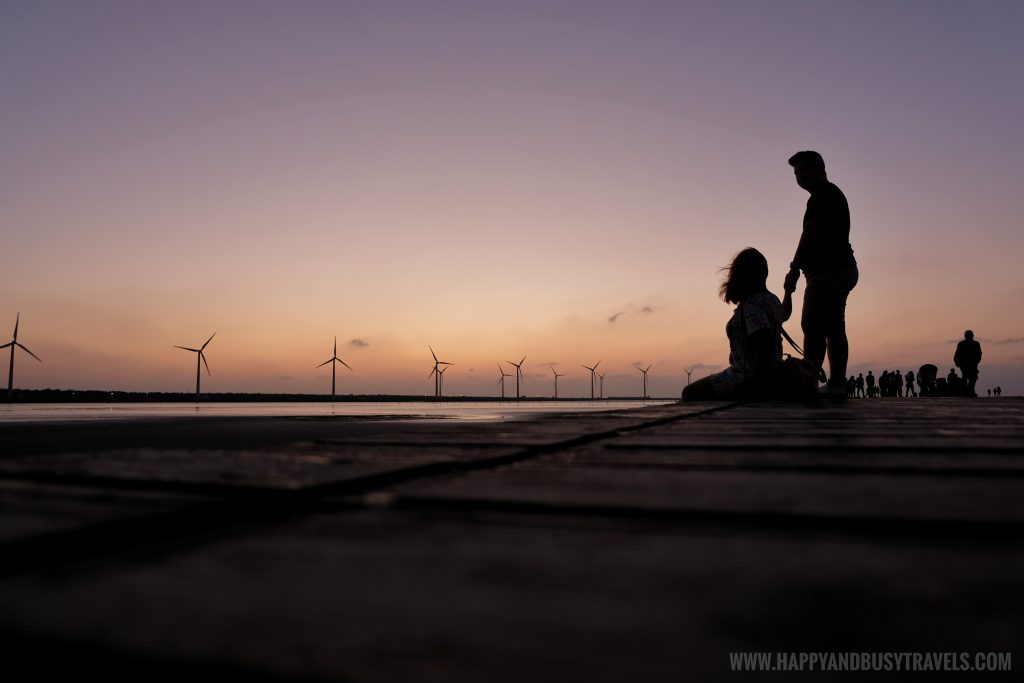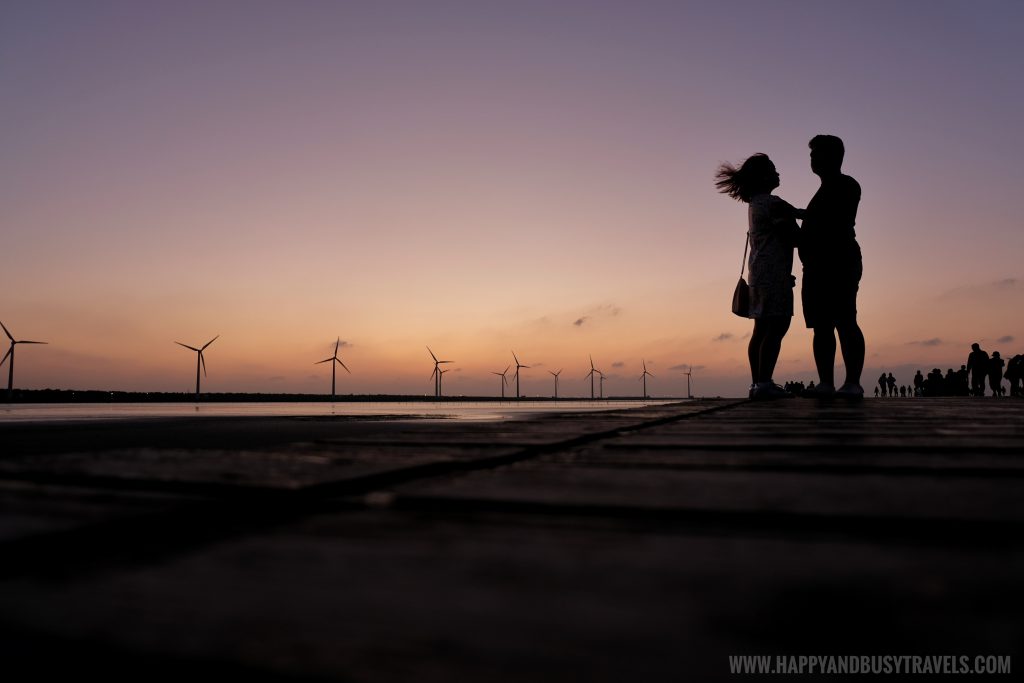 This is my friend Michael…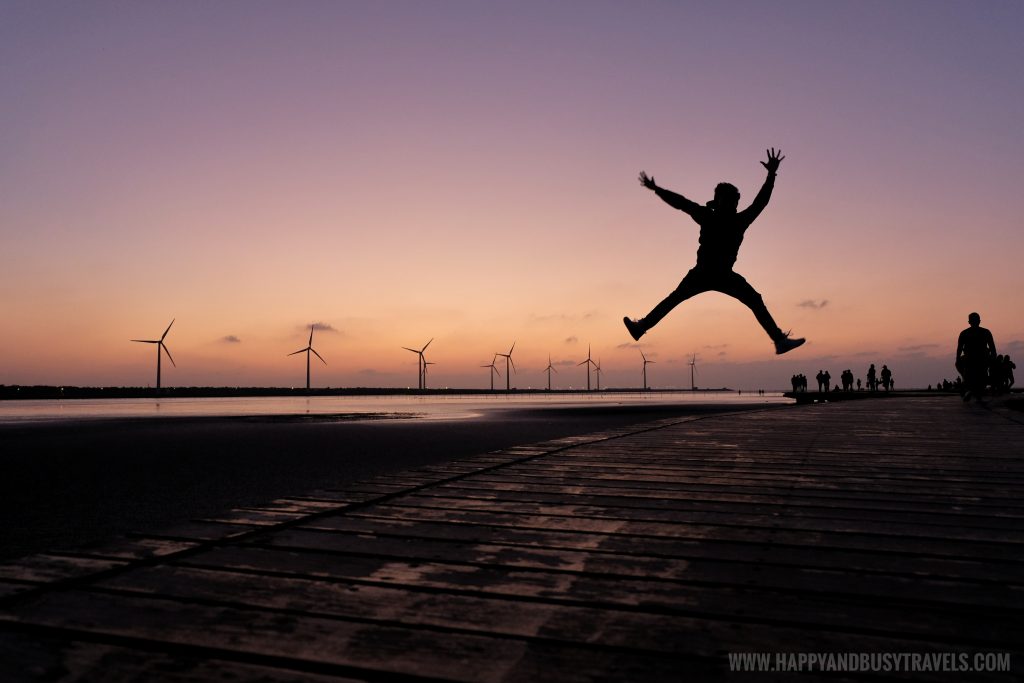 Another friend, Chris…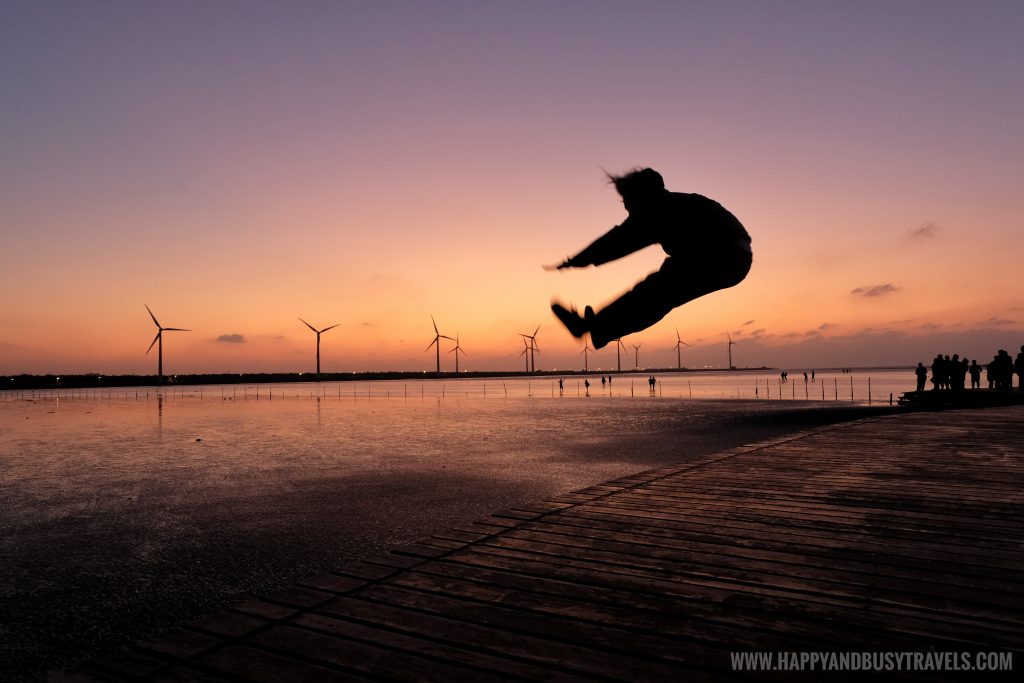 Then, Viz, another friend…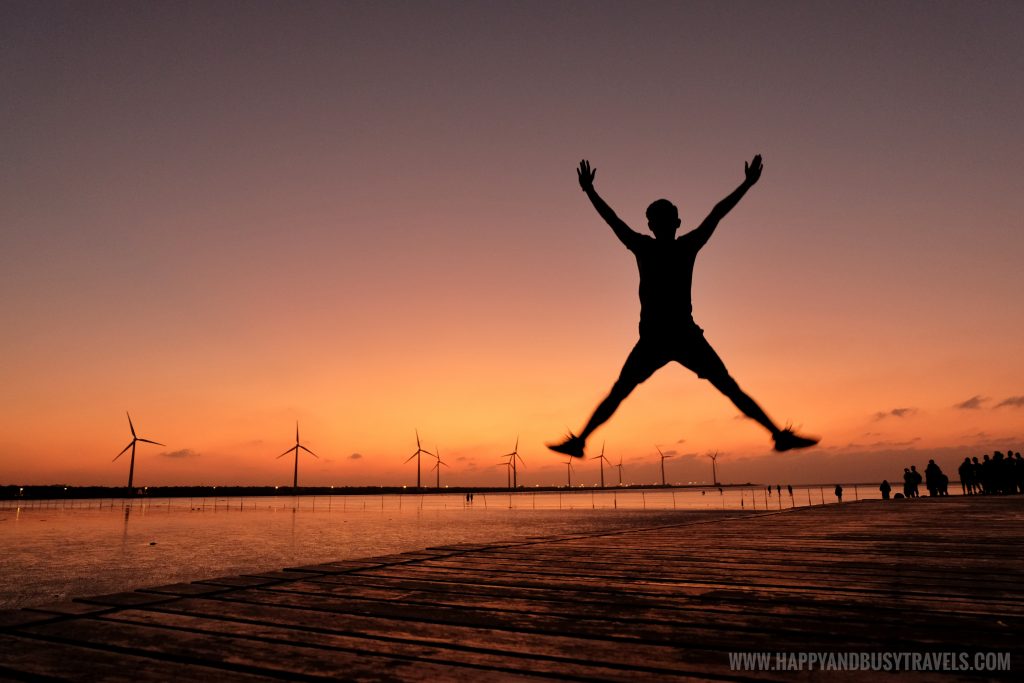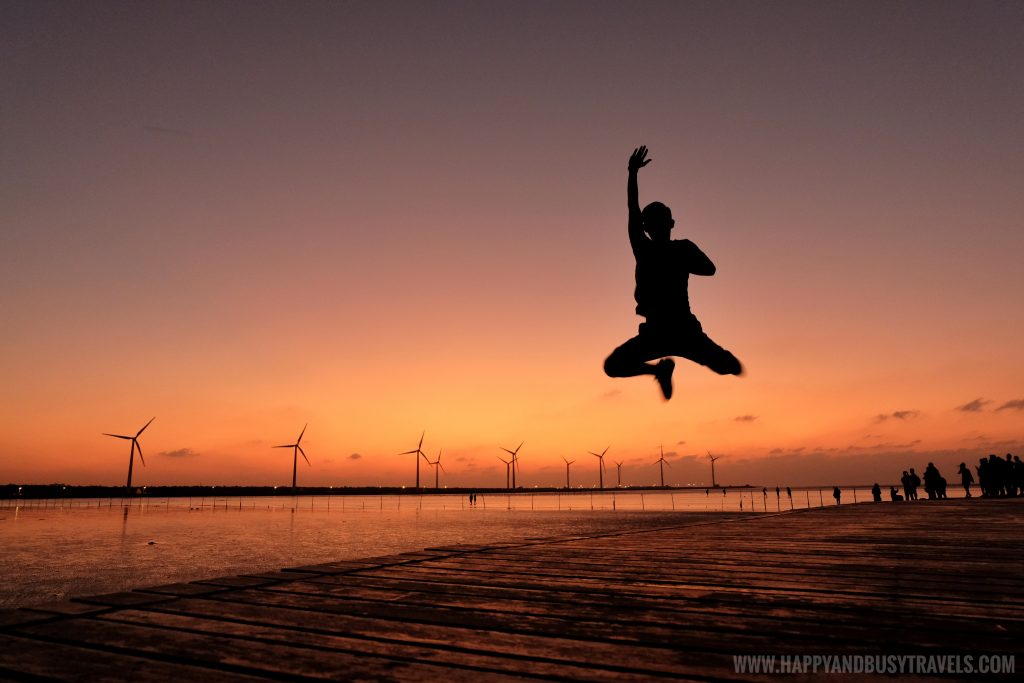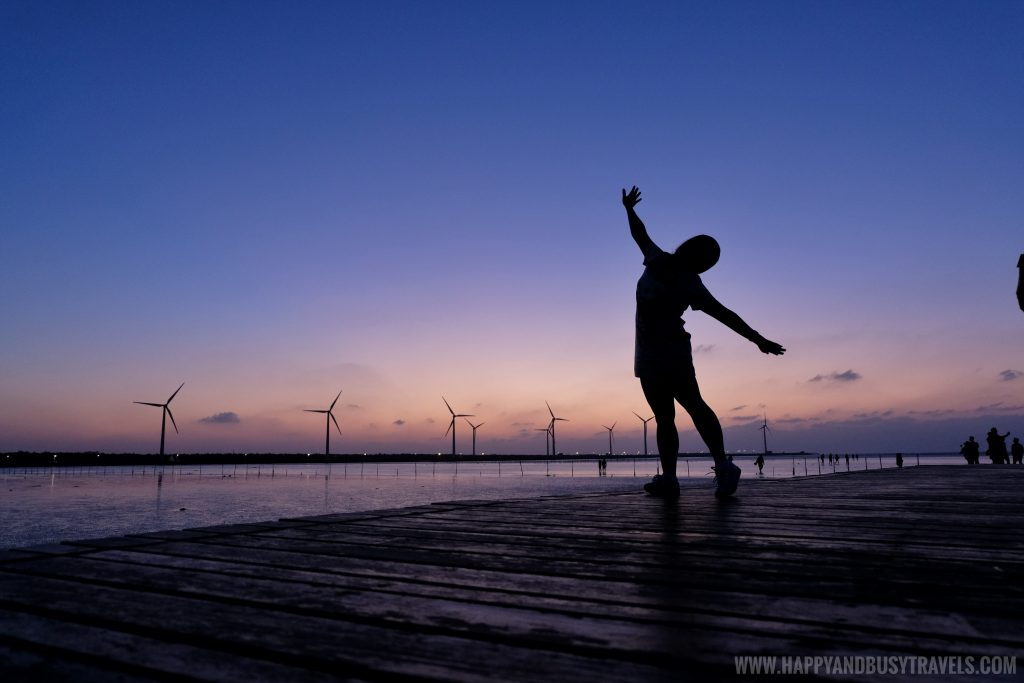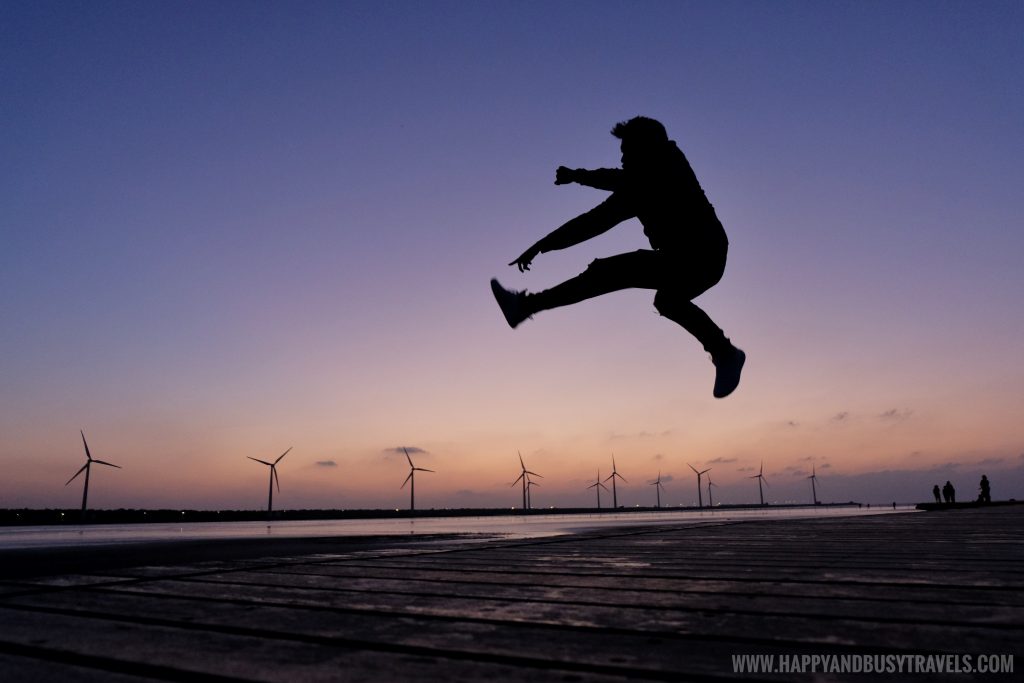 At the end of the boardwalk, we also took some photos. Most of the visitors walk on the mud, but we have decided to end here because we are all wearing our rubber shoes.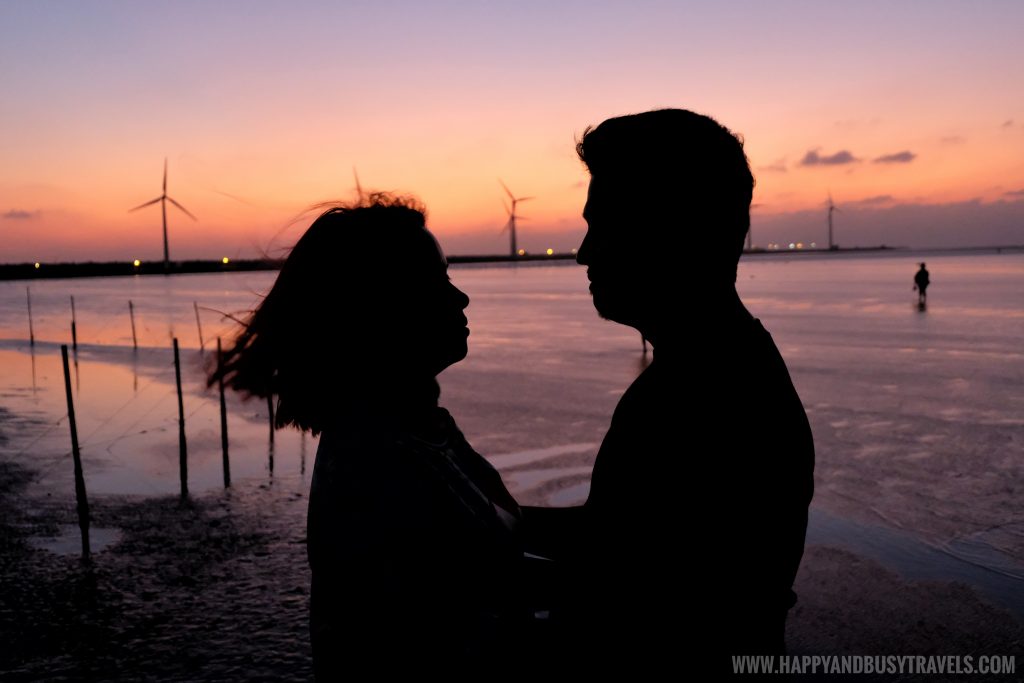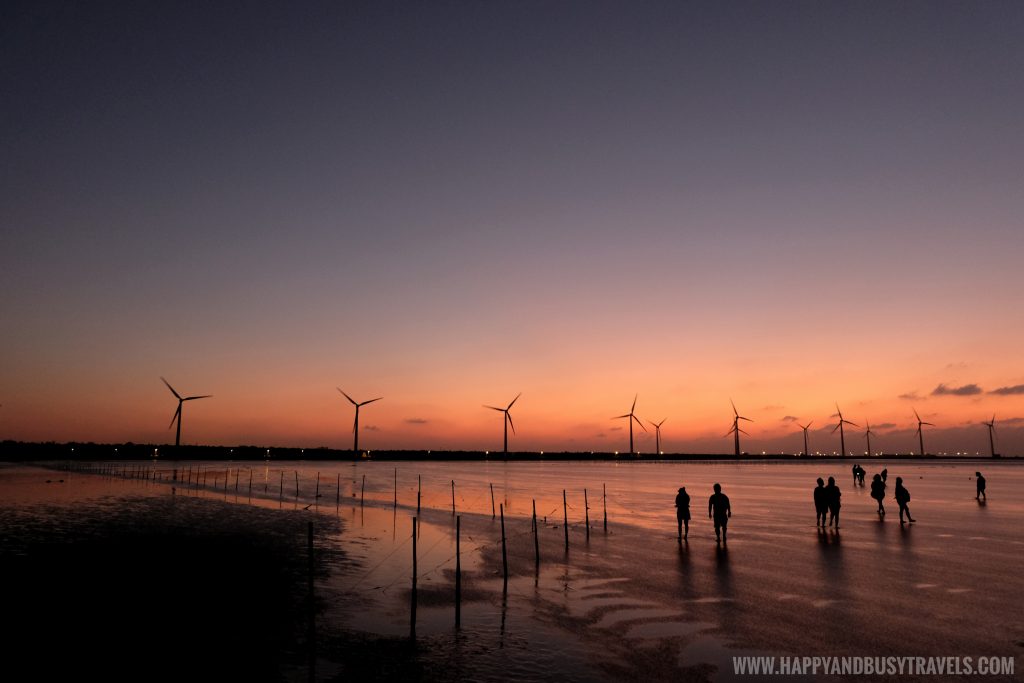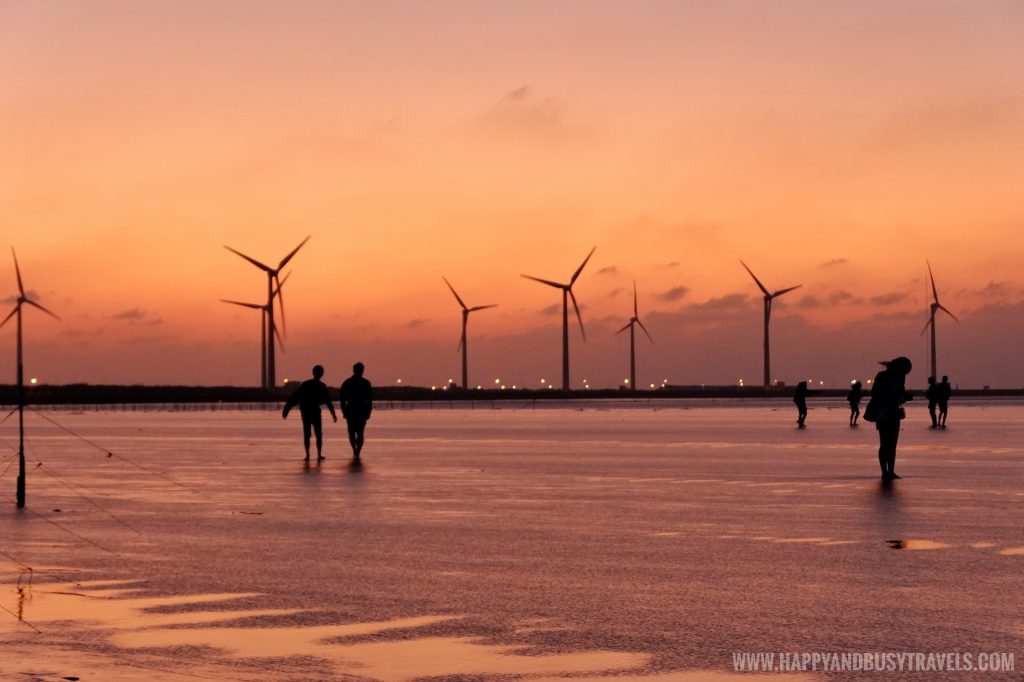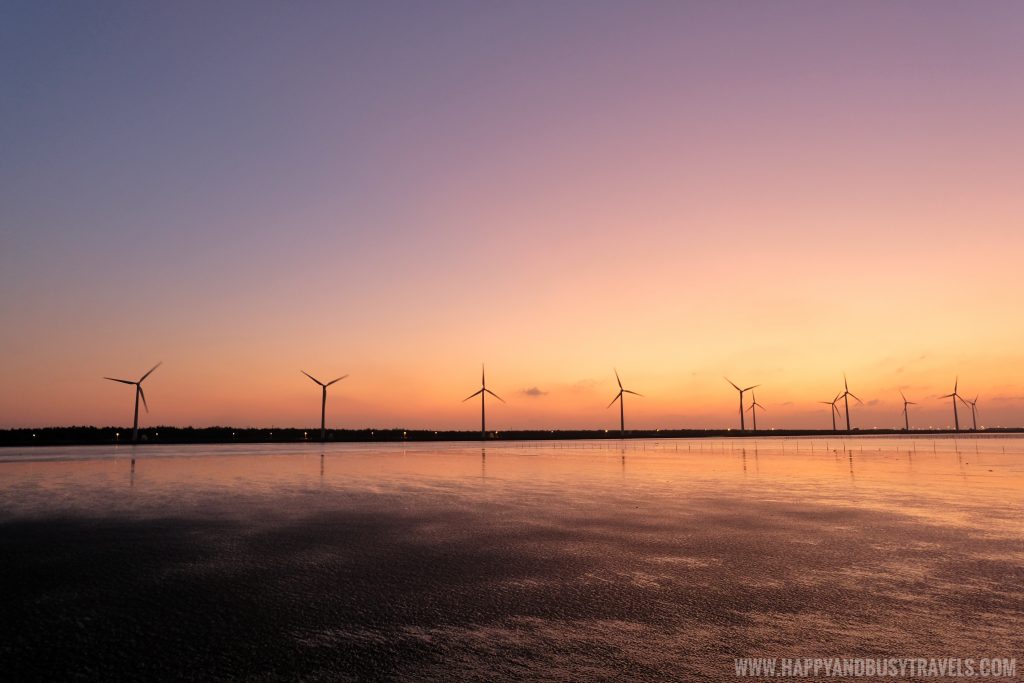 Happy and Busy Travels' Smileys for Gaomei Wetlands
Location 


We easily located the wetlands because we used the services of  Ownrides, if we just go there with ourselves, we might be a little bit tired.
Ambiance


It was nice especially we were there during sunset. Mike from Ownrides suggested it to be our last stop for the day because of the sunset.
Value for money 

There is no entrance fee.
Fun


We get to see the Fiddler Crabs fight and burrow into the mud, and then we get to do some silhouette shots. It's nice to go walk on the mud, but we are all in our rubber shoes.
Here is a picture taken by Mikde of Ownrides. He takes a lot of good pictures, most of them are spontaneous.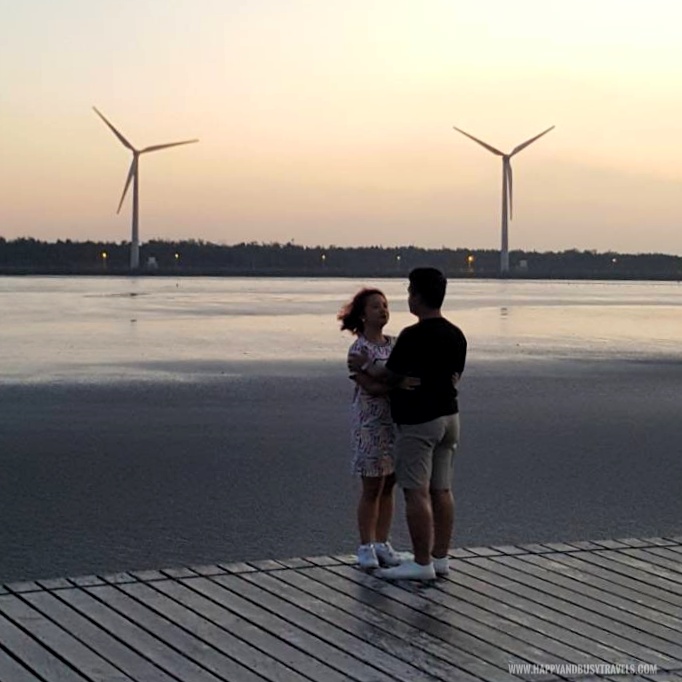 More exciting tourist spots review at: https://happyandbusytravels.com/category/landmarks/
Happy and Busy would like to thank our friends
Kel Sarabia of Daylight Wanderers – Happy's bestfriend, he provided some of the photos.
Viz – Busy's bestfriend for providing some photos