We are always looking for new restaurants so when we arrive in SM Dasmarinas Cavite, we saw Bianca's Firebrick Chicken Kitchen.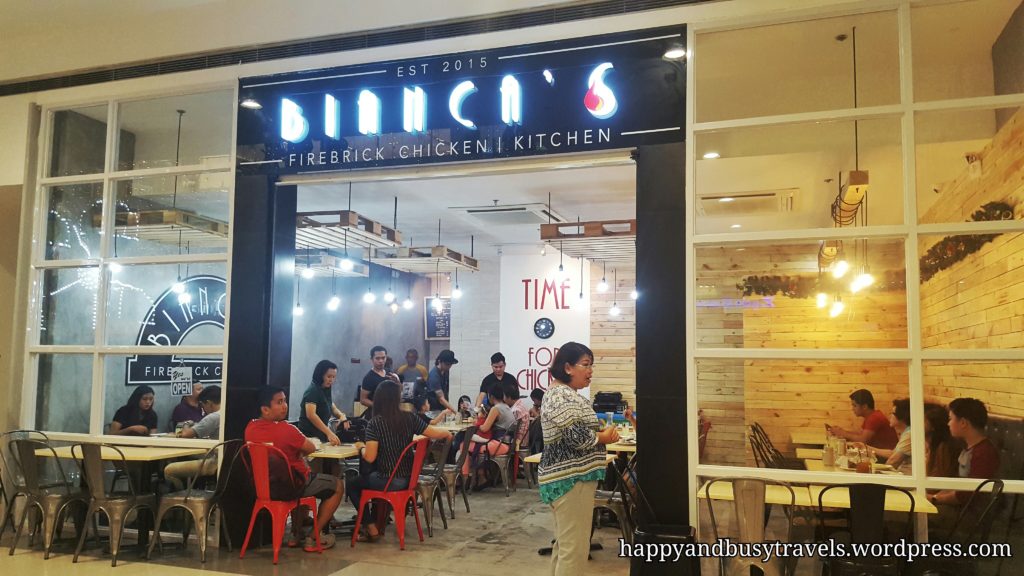 The owners are in the restaurant, calling in customers, they are very accommodating and they look like a very cute couple hehehe
We headed straight to the couch and we were given the menu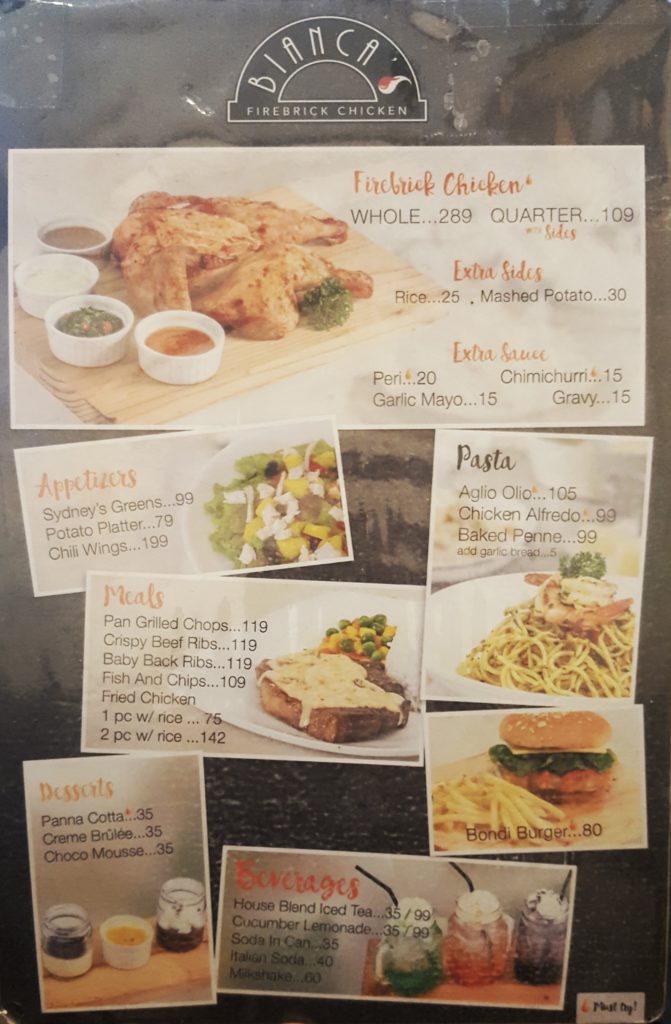 The prices are very affordable! For less than Php 100 you can have a meal already.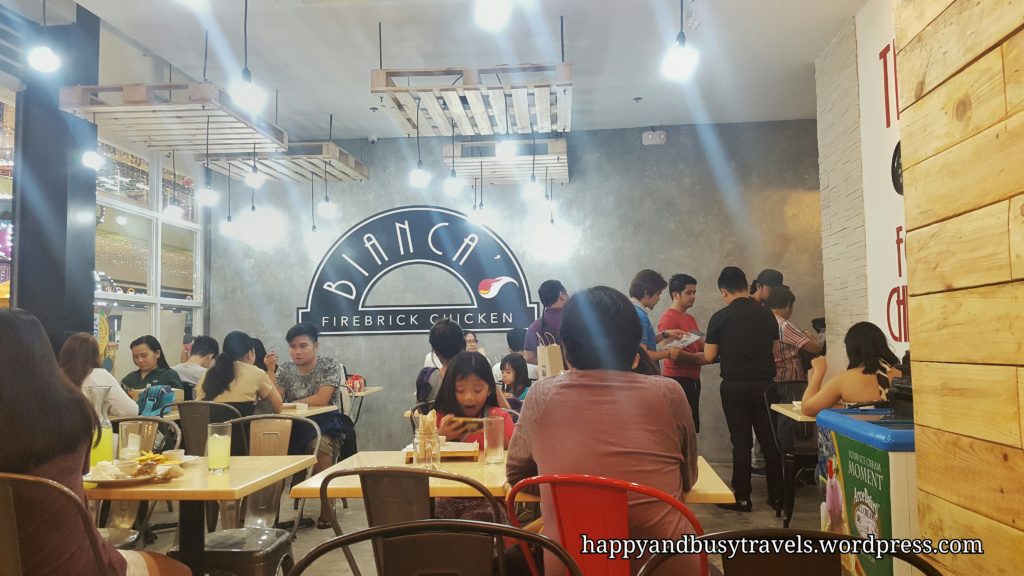 To order you need to line up, they have a self-service order process.
As of our visit, they are only accepting cash payments.
After ordering, we were given a number. A very cute number hihihihi 🙂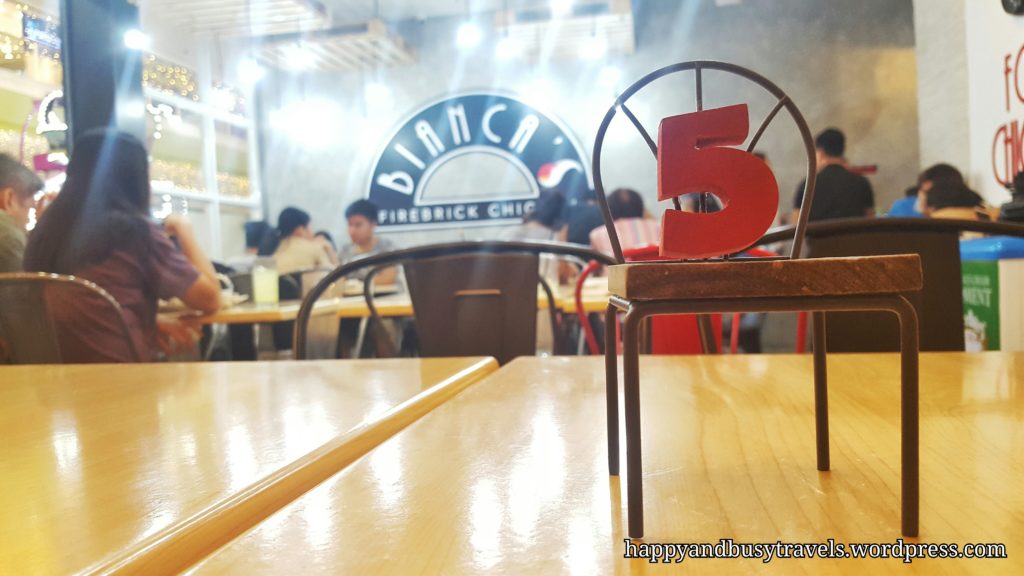 After a while, our food is served!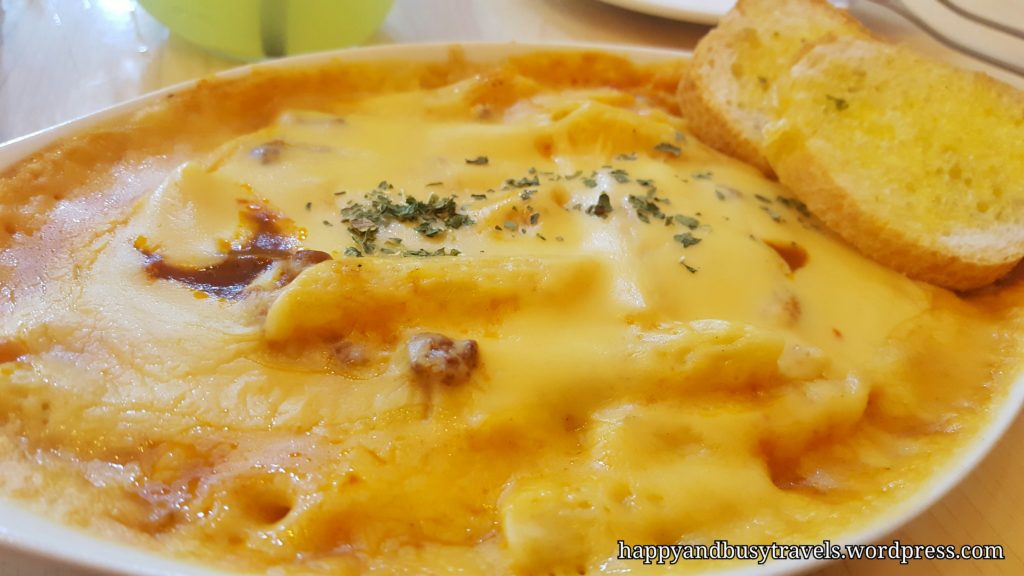 The baked penne tastes okay, not great, but it was okay. I think it lacks a bit of taste. More salt and pepper perhaps? Well for Php 99 it is already good.
The Pan Grilled Chops tasted good!
Well we should have ordered their specialty, which is the firebrick chicken. Maybe next time hehehe. We will definitely go back to eat 🙂
Notes
They are open during mall hours 10am – 9pm (up to 10pm during this holiday season)
As of our visit (October 21, 2017) they are only accepting cash payments
You can contact them through their Facebook page: https://www.facebook.com/BiancasFirebrickChickenSMDasmarinas/
Happy and Busy's Smiley
Food – 

Location – 

Ambiance – 

Value for money – 

Service – 

Comfort Rooms – not applicable
There is no couple selfie inside the restaurant because we were so hungry hahahha after we eat, we talked a lot, and we just forgot to take our selfie hahah. Anyway, we will be back, we'll take our photos on our return hahah.