Bobschibog Restobar VIP KTV!
Busy and I love to eat and sing, so we went to Imus and went to Bobschibog Restobar which has a VIP KTV! We can now eat while enjoying our karaoke time. It's so nice to have a karaoke resto-bar near our place so we do not have to go to Tagaytay or Alabang just to enjoy a nice KTV evening.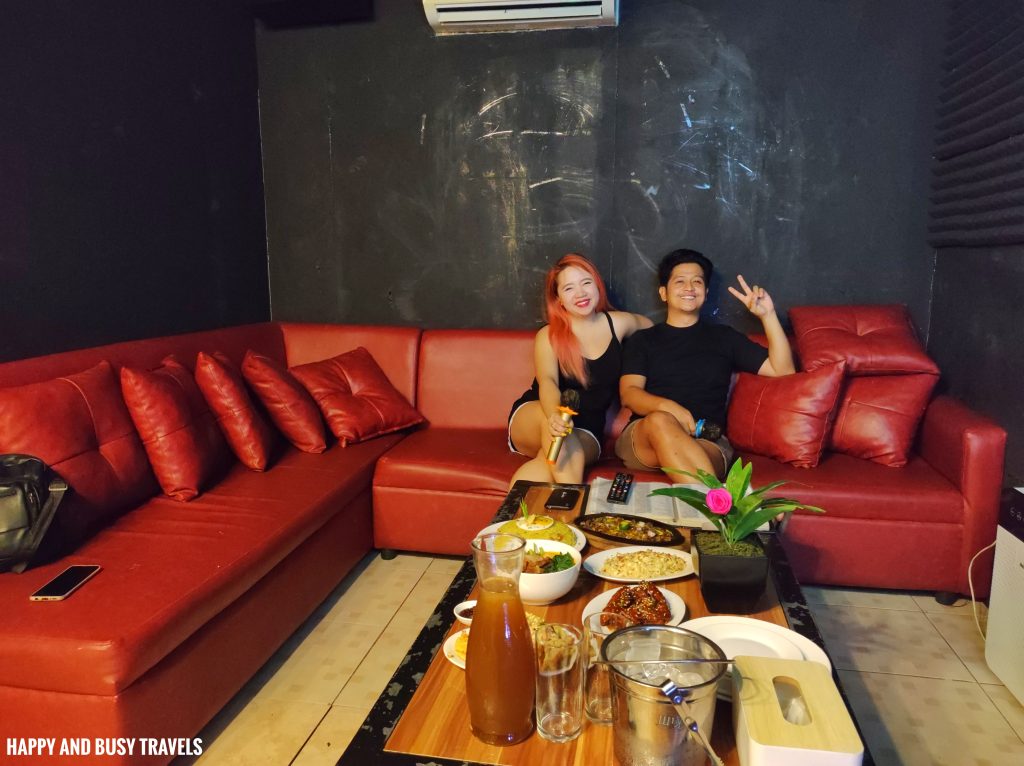 Important Information
Facebook: Bobschibog Restobar
Operating Hours: 10 AM – 10 PM
Payment Options: Cash, Gcash
Dining Options: Dine In, Take out, Delivery via FoodPanda
Contact number: 0945 756 6600
Email Address: [email protected]
Address: Block 12 Lot 31 Legian2 Phase A, main road, Imus, Cavite
Google Maps Link: https://goo.gl/maps/
Inside Bobschibog Restobar
It is very easy to find the resto-bar because the pinned location in Google Maps is very accurate. We arrived early, so the sun is still up. This is their al fresco dining area, where guests can eat with the fresh breeze of air.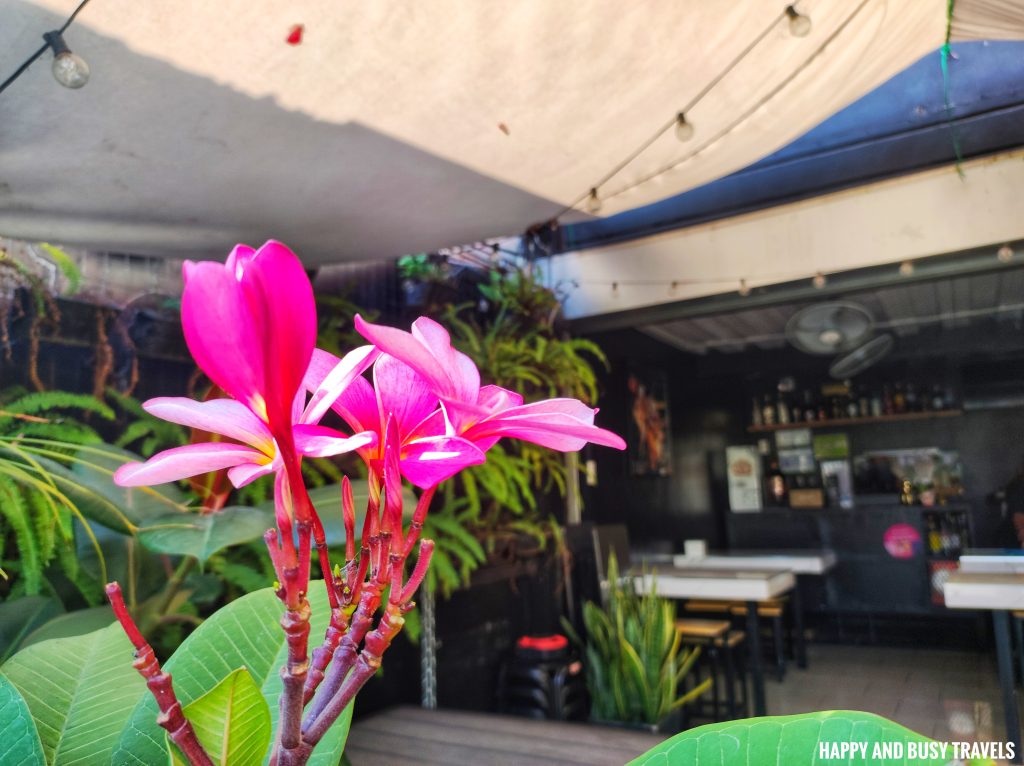 At night the resto-bar looks better and homier.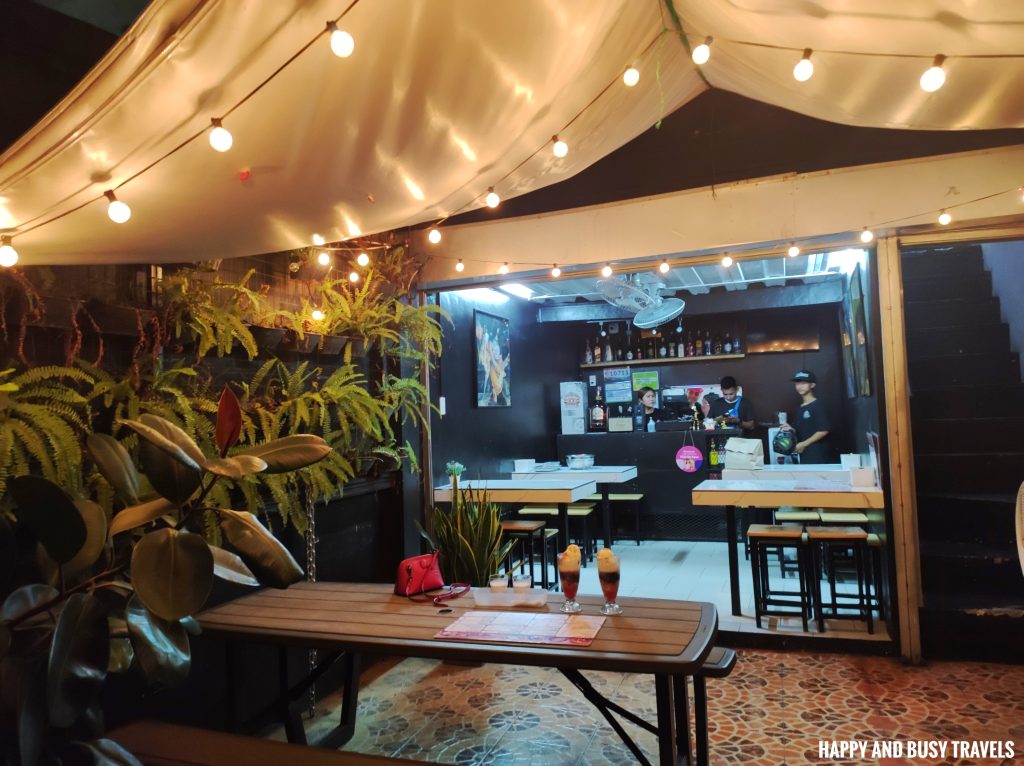 The VIP KTV Room
The VIP KTV Room is located on the second floor, so we headed right up the stairs. When we opened the door, we were in awe! Look at these decorations!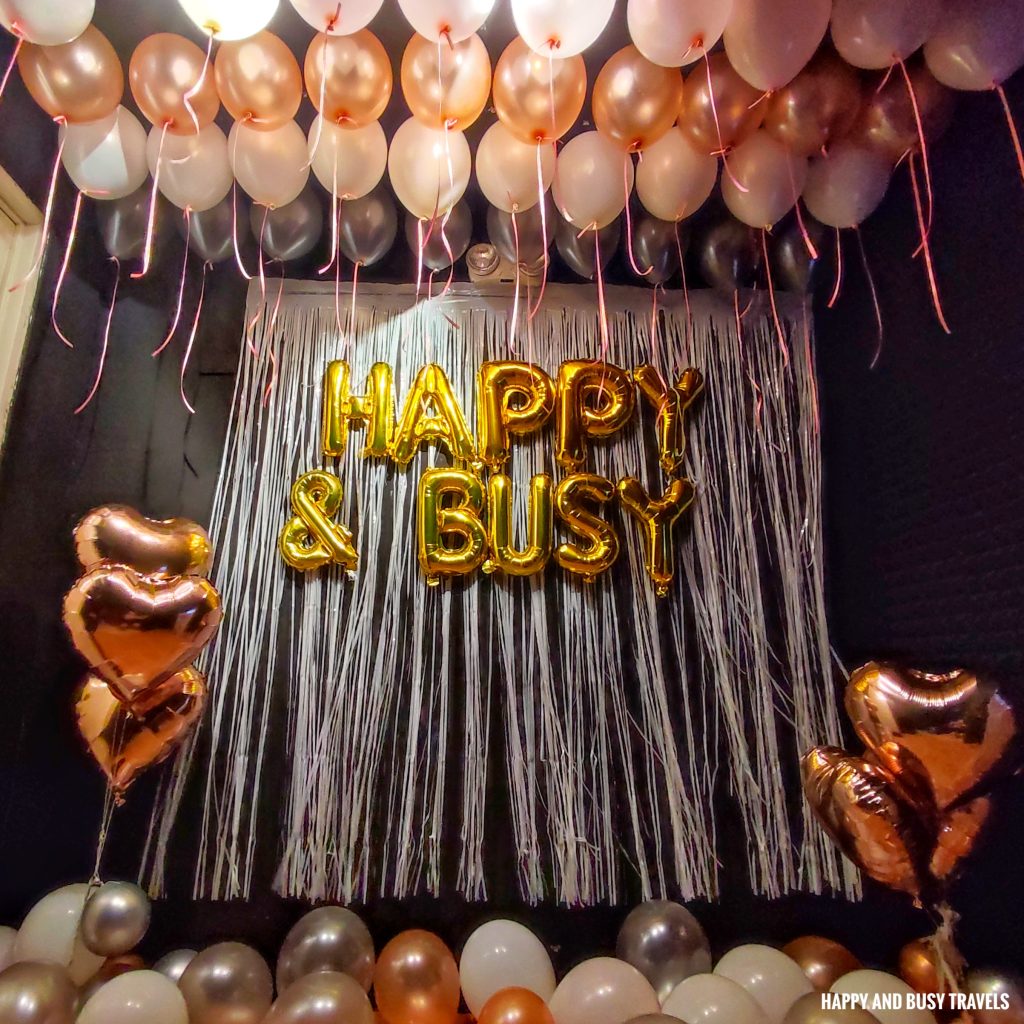 We did not expect that they have a very nice decoration for our visit. This gives us a glimpse of how they decorate the VIP KTV room whenever there is a scheduled party. We love it so much, that we took a lot of pictures here.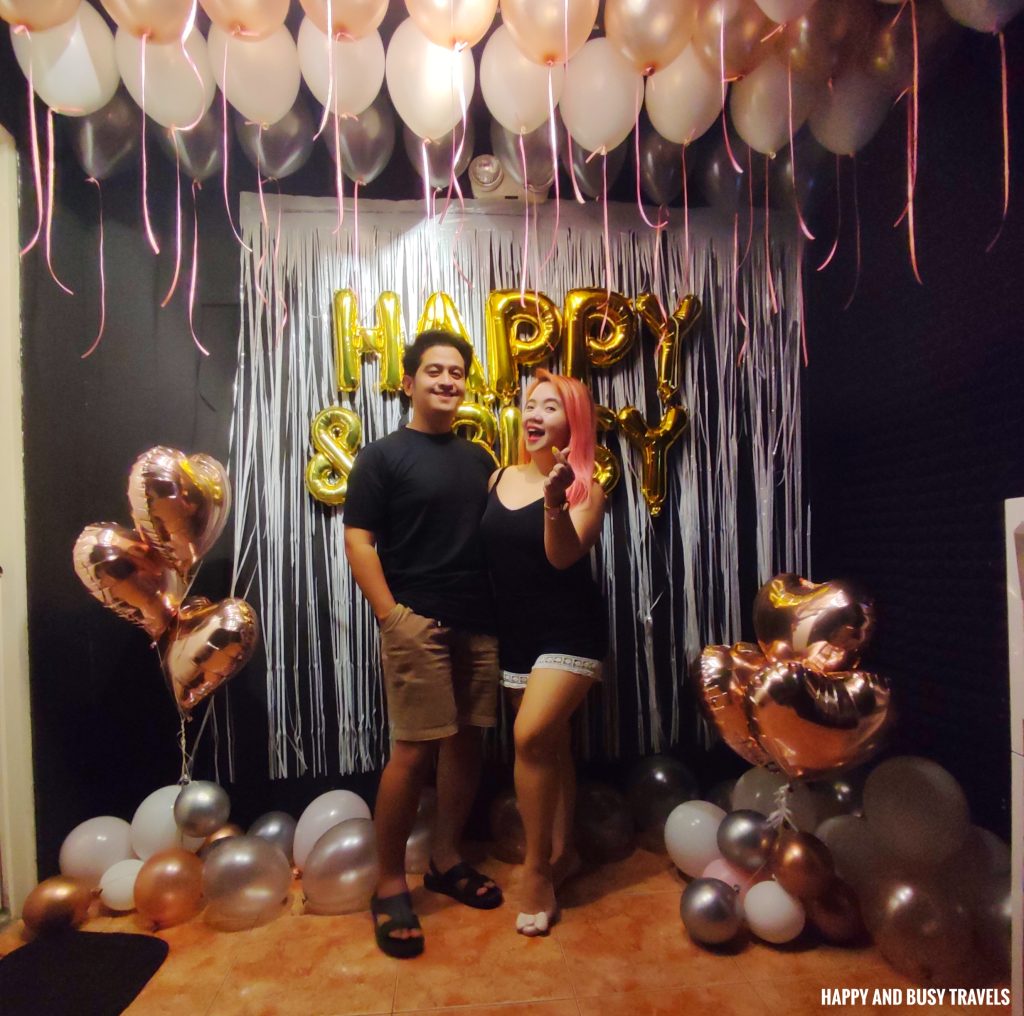 Here is the main karaoke part of the room, there is a huge couch perfect for a big group of friends.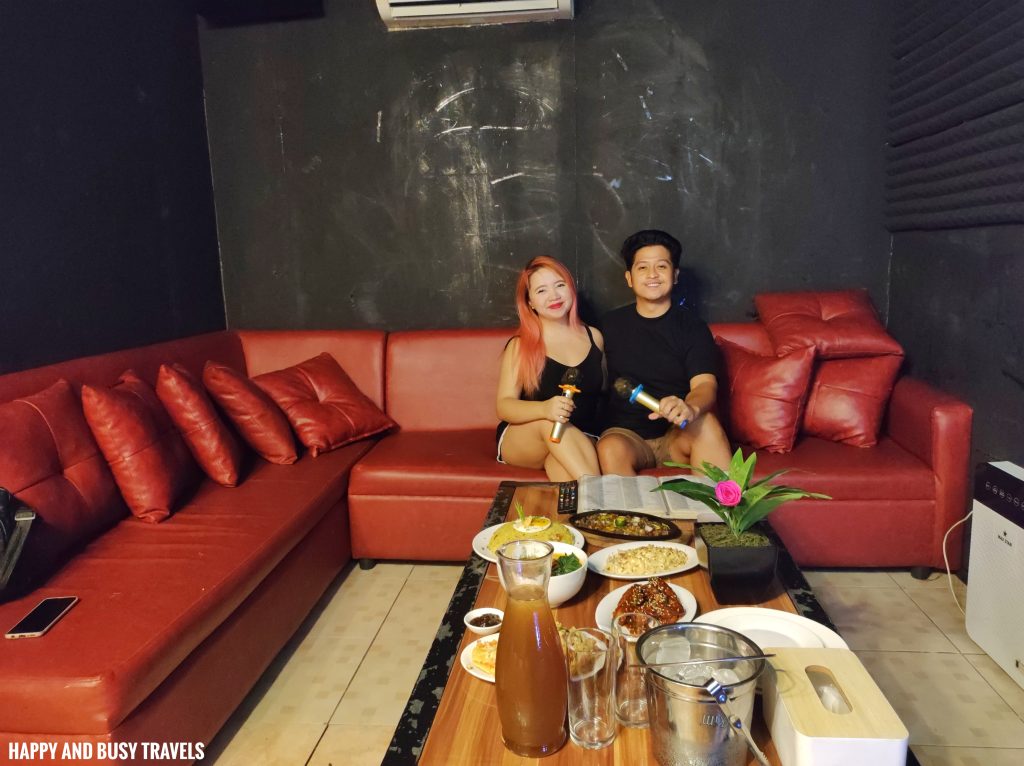 This is the view when seated on the couch, the karaoke machine and the party wall can be easily seen.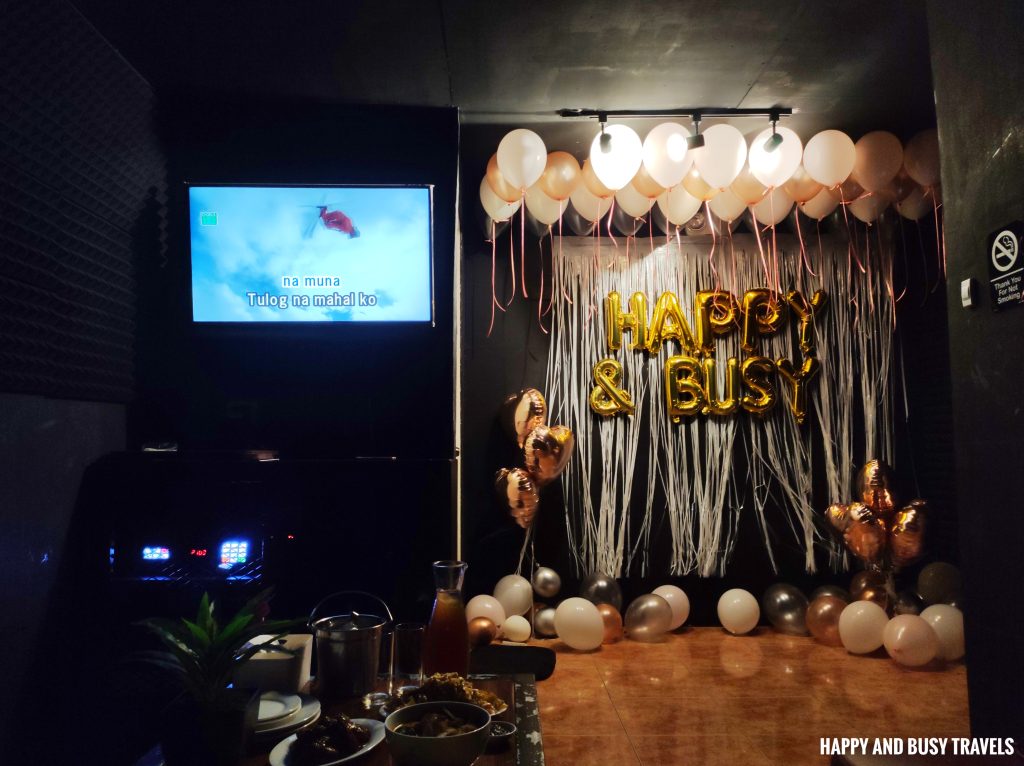 This is the karaoke, it has a huge television, karaoke machine, mixer, and large speakers.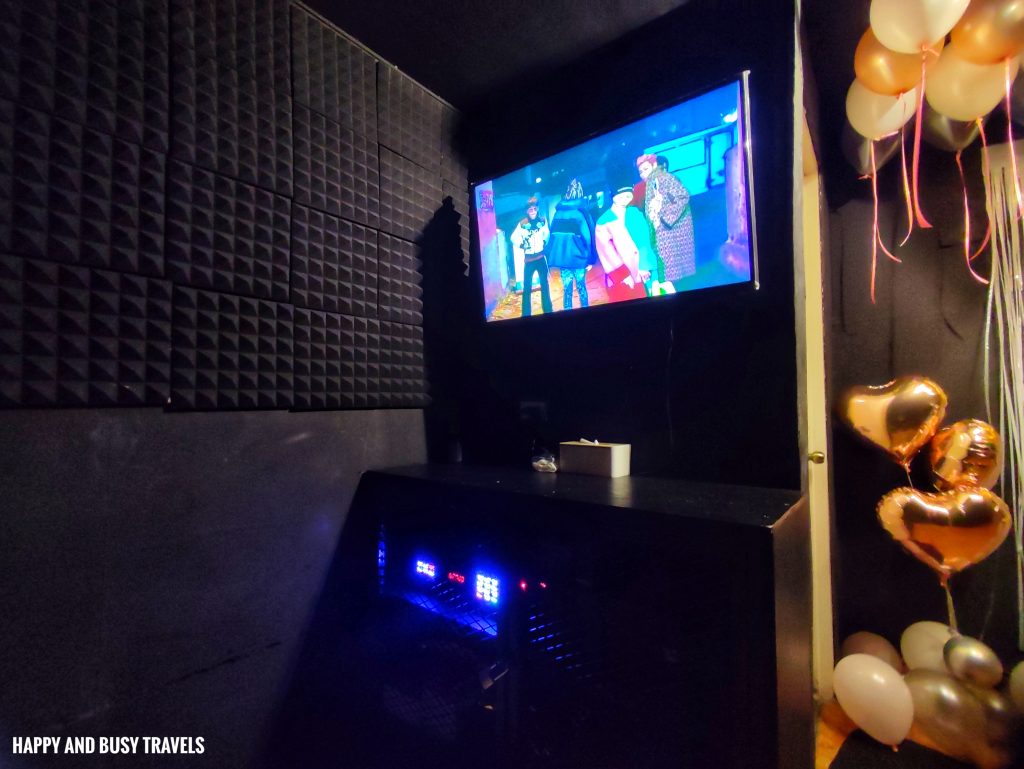 We love our karaoke experience here because of a lot of reasons, and one of those is because of the two microphones. Busy and I love singing together.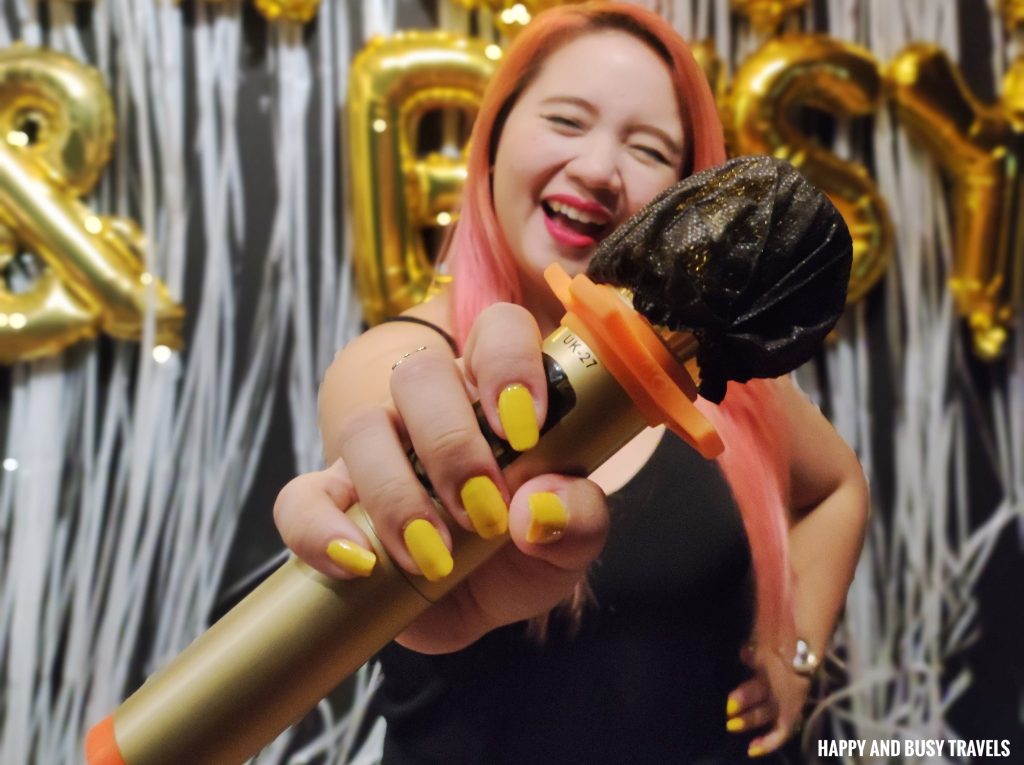 Another nice feature of the room is it has a private comfort room.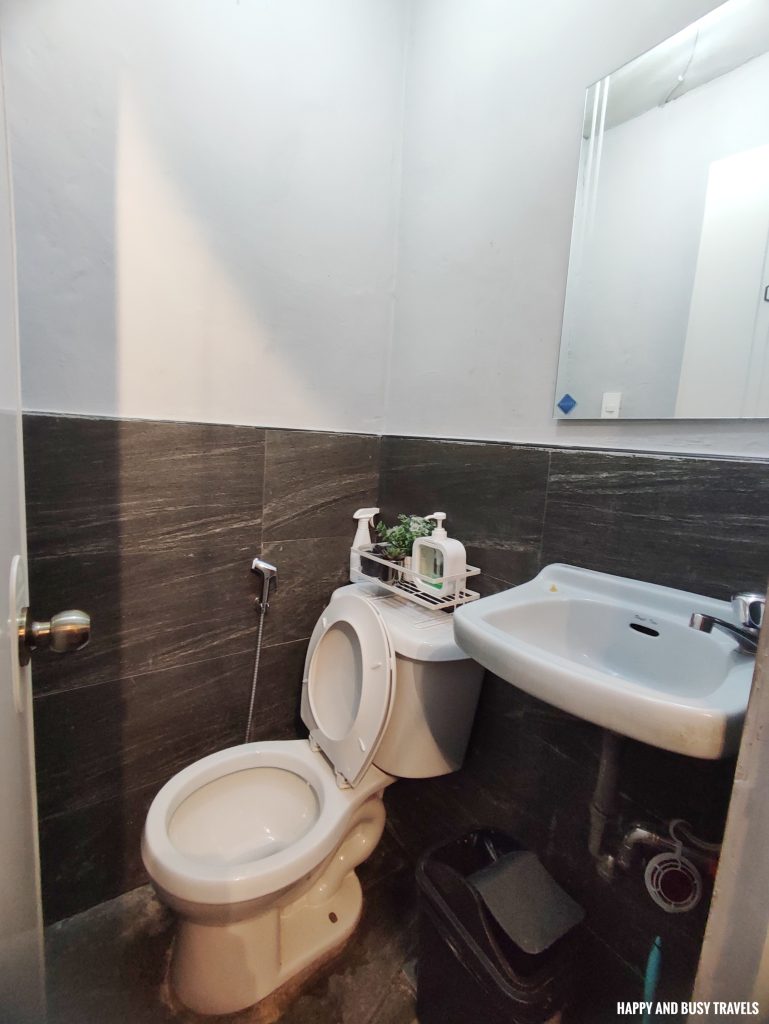 Anyone can rent their VIP KTV room for Php 999 good for 3 hours. The price includes the party decorations already.
Here is the summary of the VIP KTV Room features:
Karaoke
Two microphones
Long table
Big couch
Party decorations for any event
Air Purifier
Water dispenser
Own private restroom
Air-conditioning unit
Ceiling fan
Emergency lights
Dishes of Bobschibog Restobar
Aside from the nice VIP KTB Room, they also serve delicious dishes here.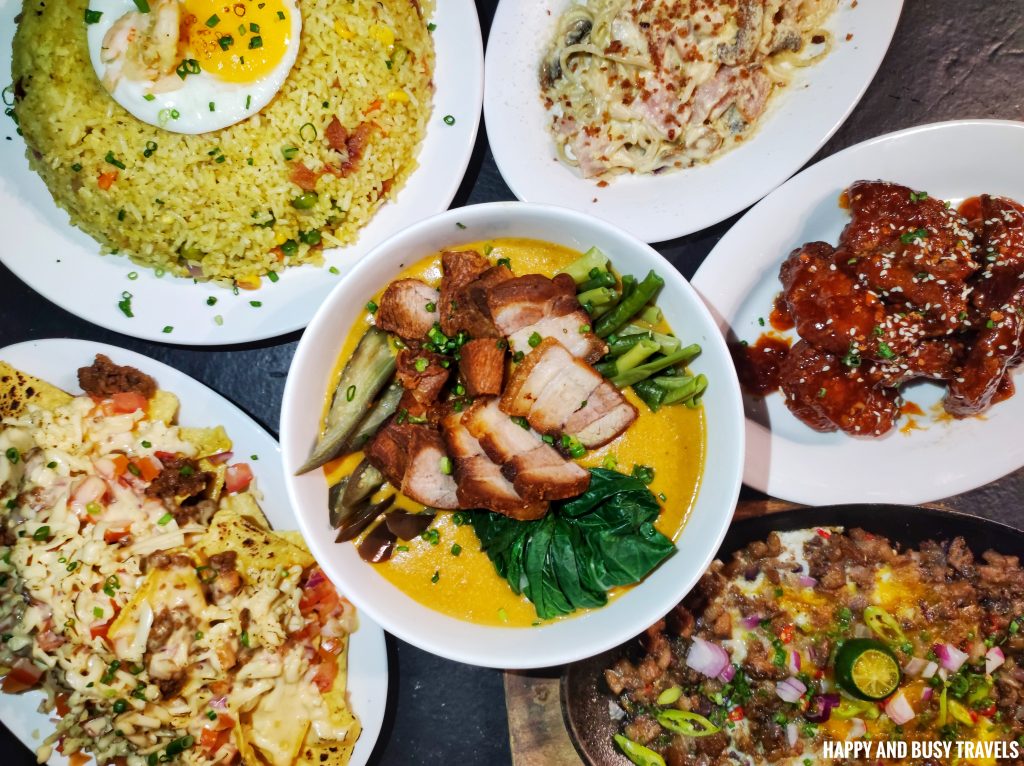 Nachos
We had Nachos as an appetizer to start off our dinner. Each serving is good for one to three people.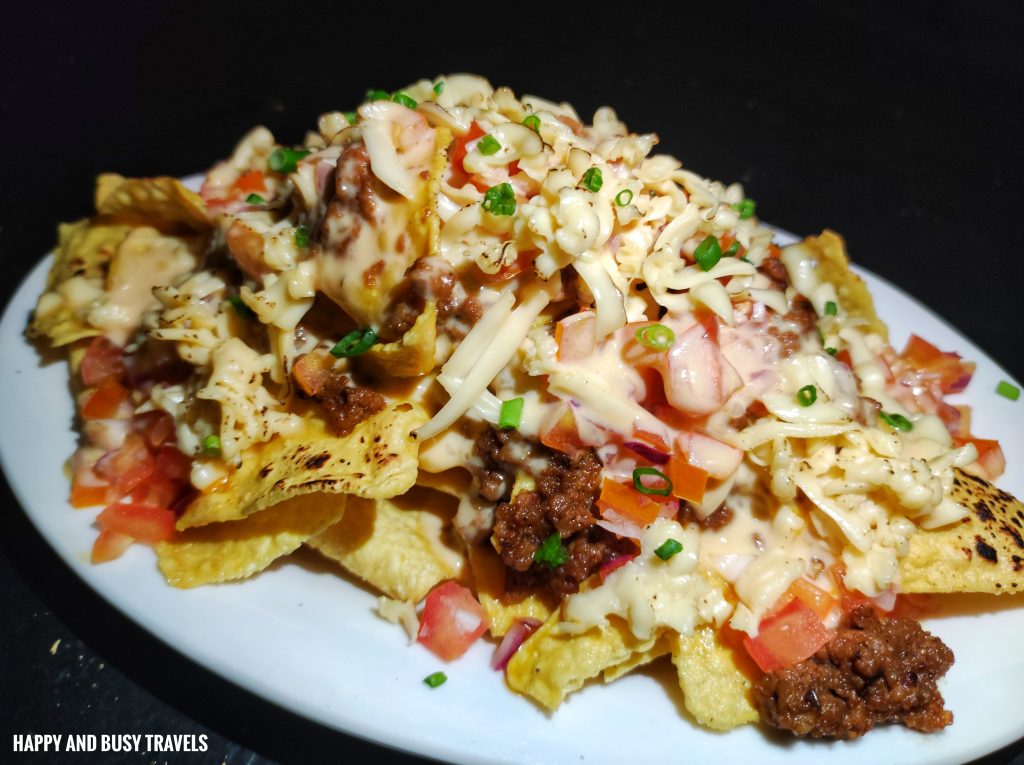 The toppings on these Nachos are insanely lot, ground Pork, Tomatoes, Onions, Spring Onions, and Cheese.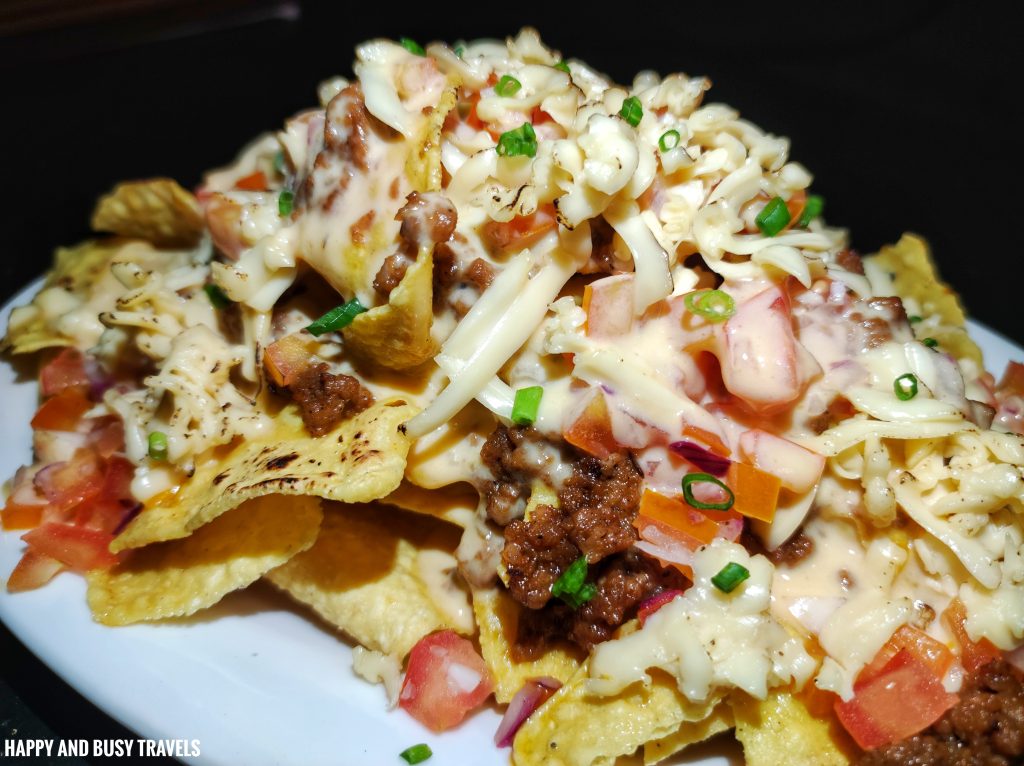 K Pop Flavored Chicken Wings
We also had these K Pop Flavored Chicken Wings that can be shared by two to three people.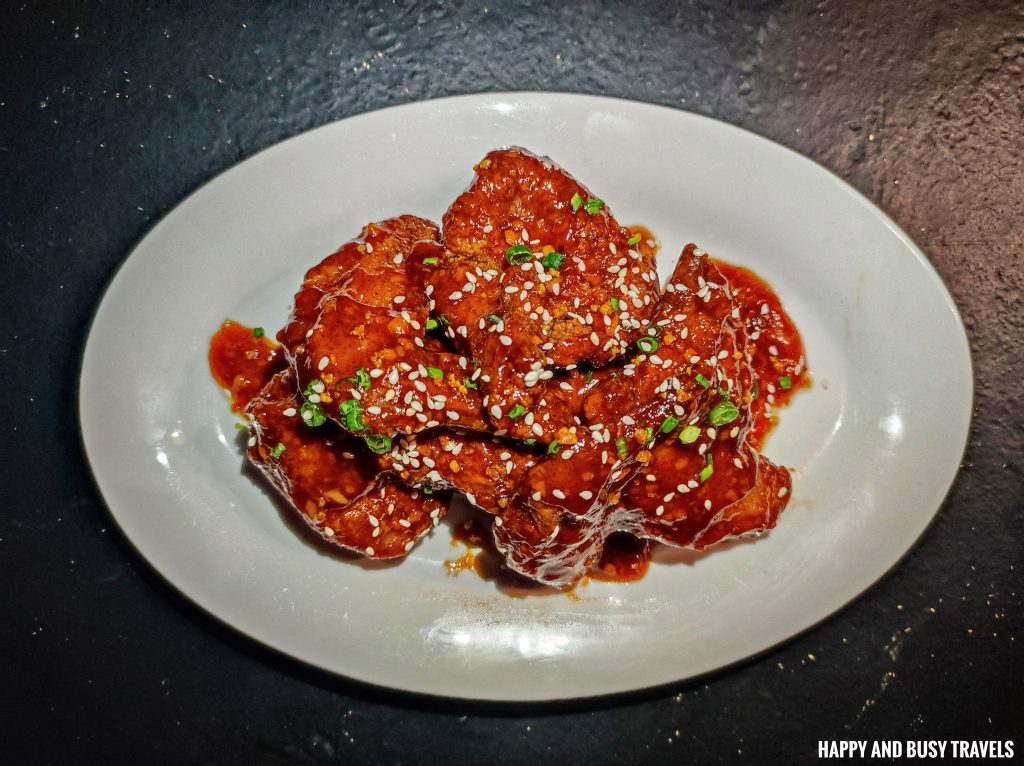 This flavor, KPop, has a sweet and salty and a little bit of spiciness in it. I love how crunchy the chicken skin is even though it has a lot of dressing.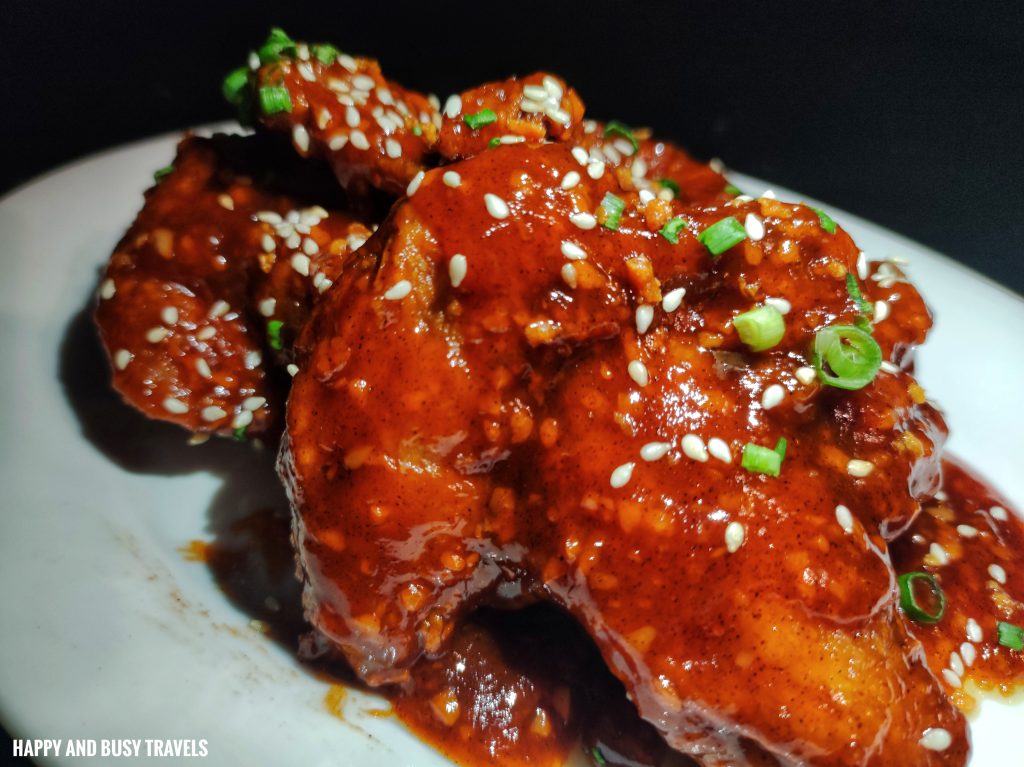 Lechon Kawali Kare Kare
Here are two classic Filipino dishes combined into one dish. Each serving is good for two to three people.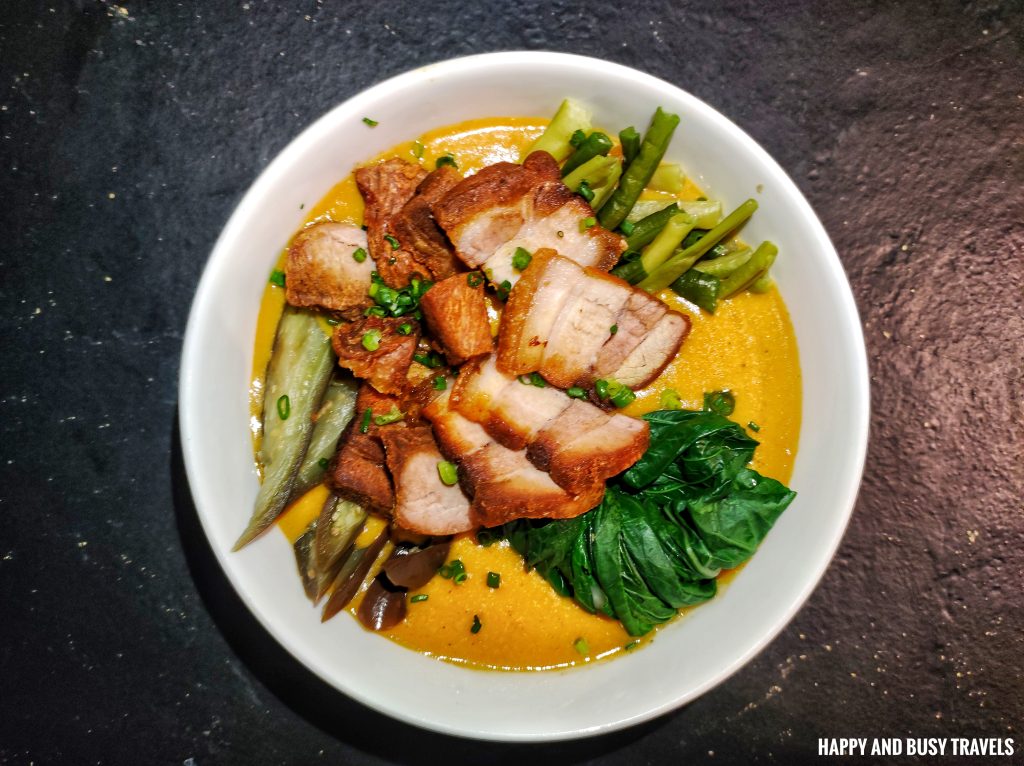 Just look how yummy this looks like.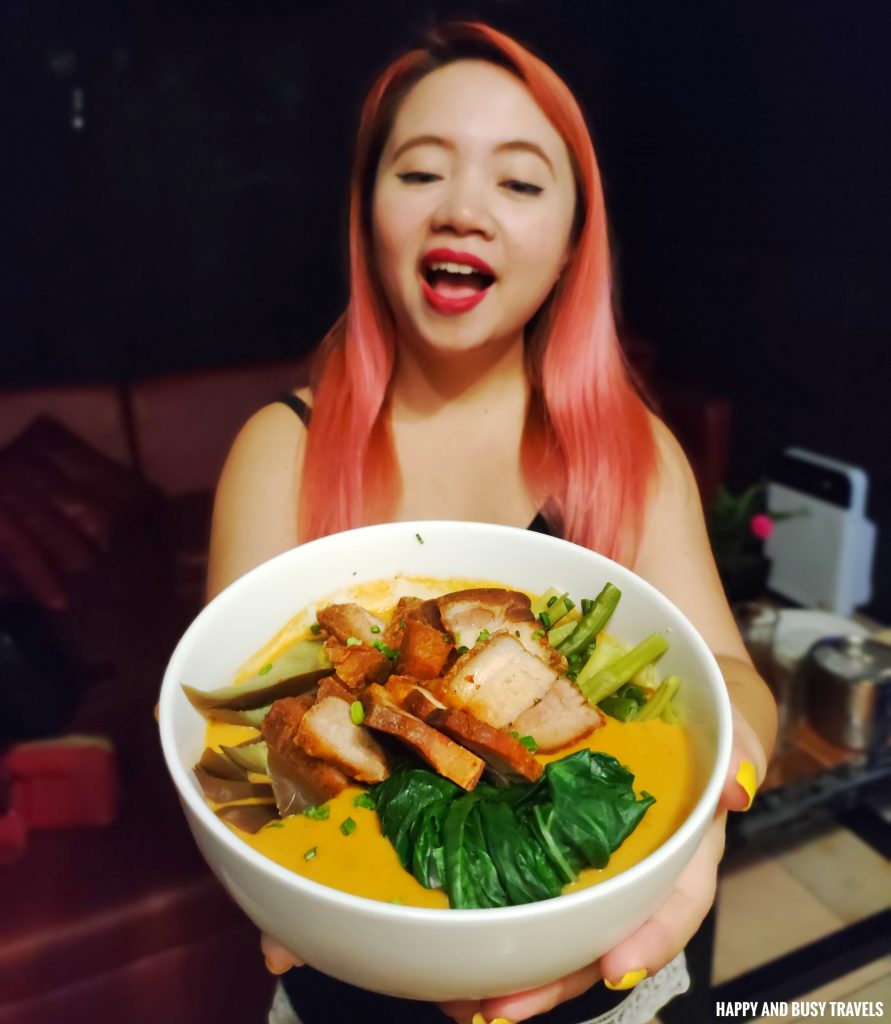 This dish has peanut sauce, veggies such as Eggplant, String Beans, and Napa Cabbage, and of course Crispy fried Pork.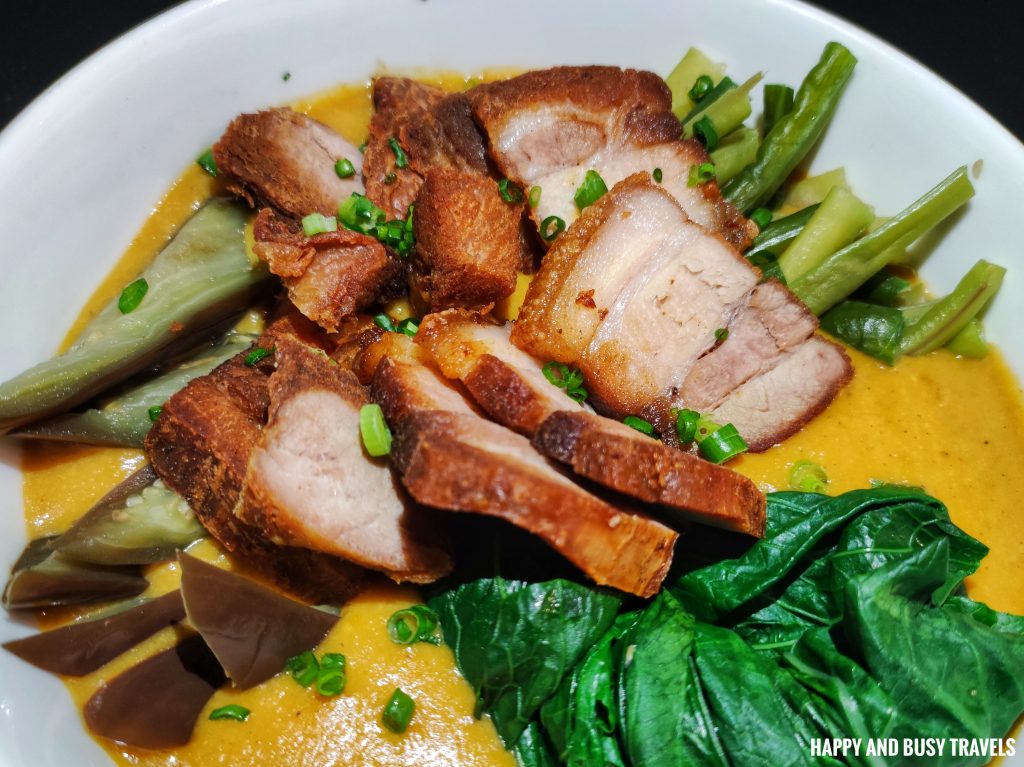 Sizzling Sisig with Egg
If you love to drink, this dish is a famous snack that goes well with beer, the Sizzling Sisig with Egg. But this is also a viand for most of Filipinos, which we also enjoyed eating.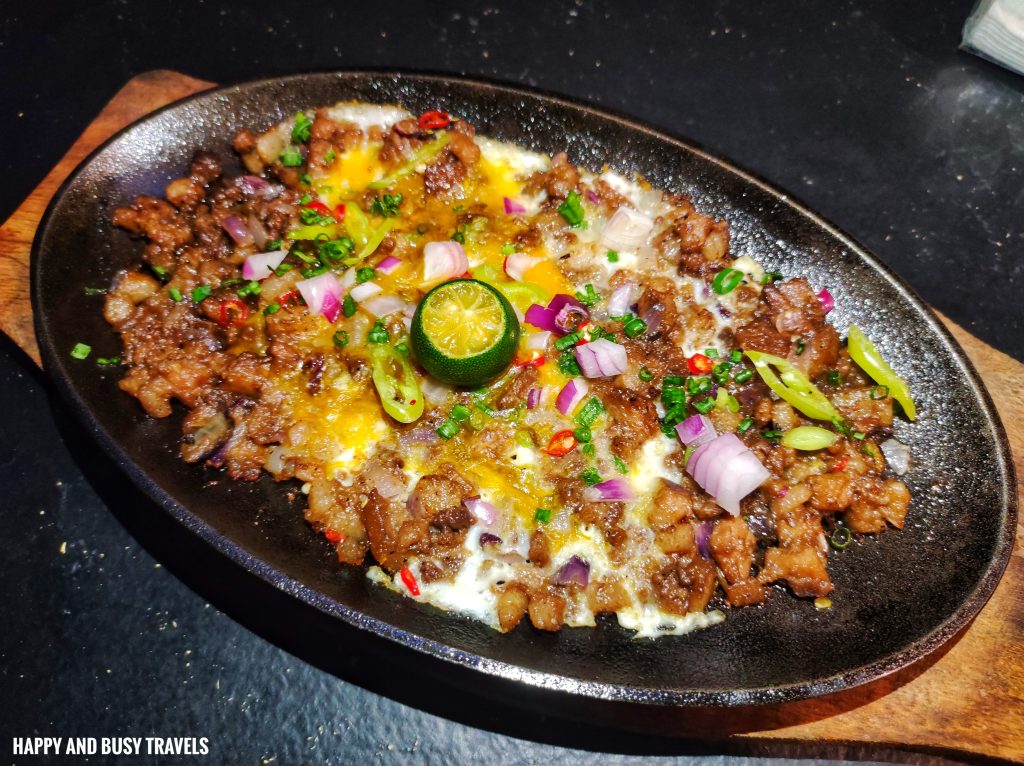 This Sisig is delicious and a little bit spicy, I can eat a lot of rice for each spoonful of this Sisig.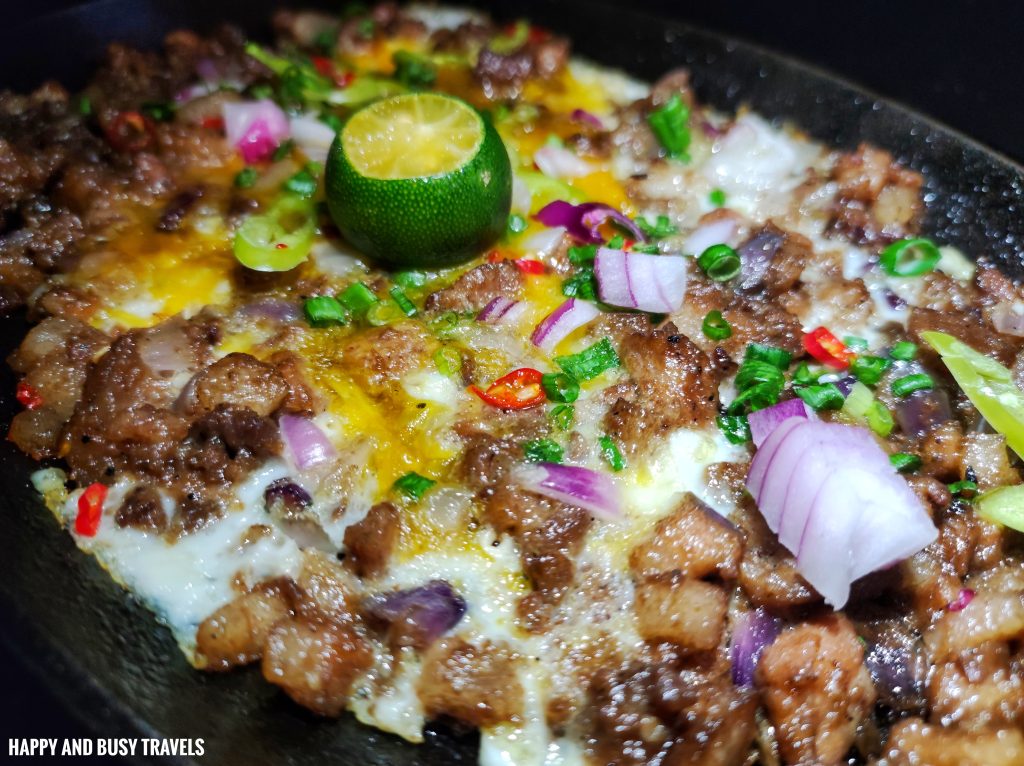 Each serving is good for two to three people.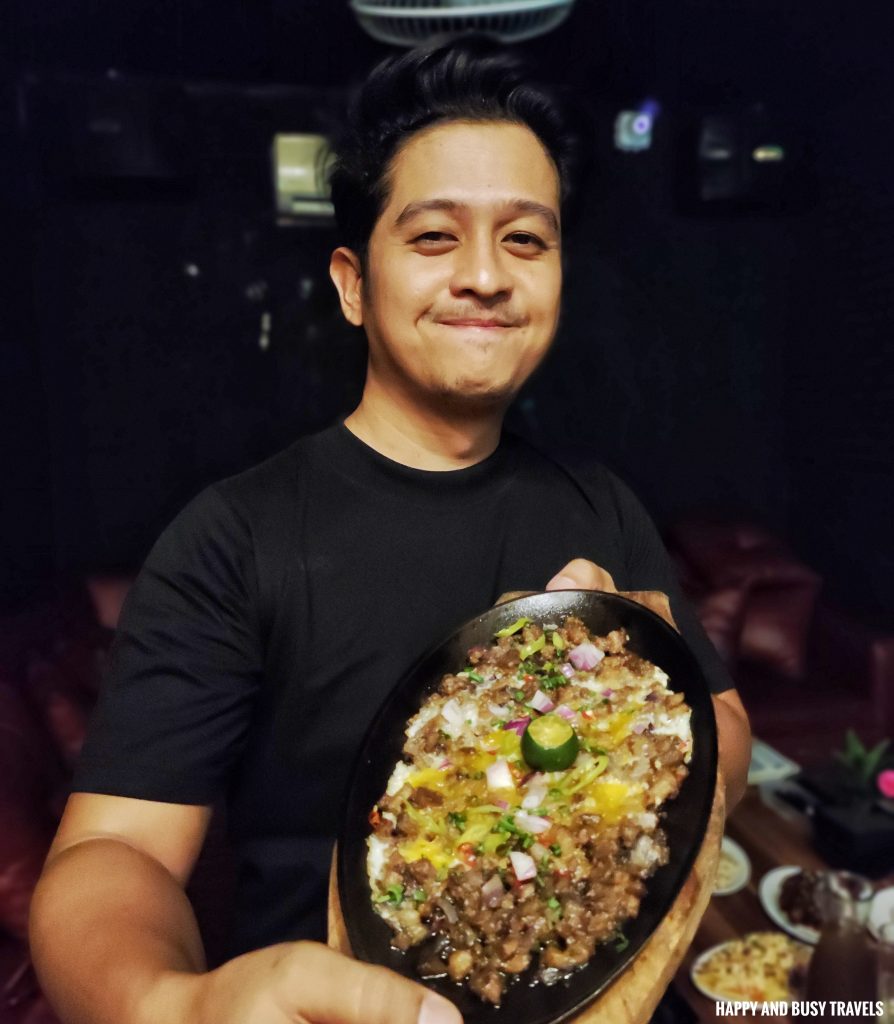 Yangchow Fried Rice
Speaking of Rice, this is the Yangchow Fried Rice which is good for three to four people.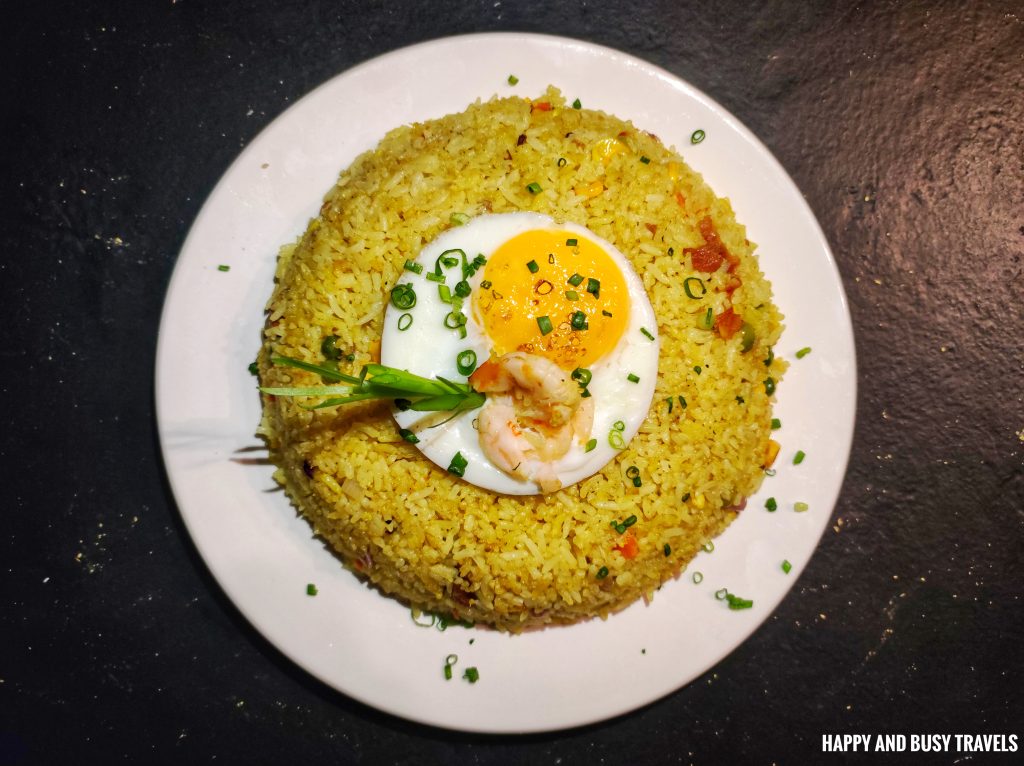 It looks lovely topped with a sunny-side-up egg, Shrimp, and spring onions.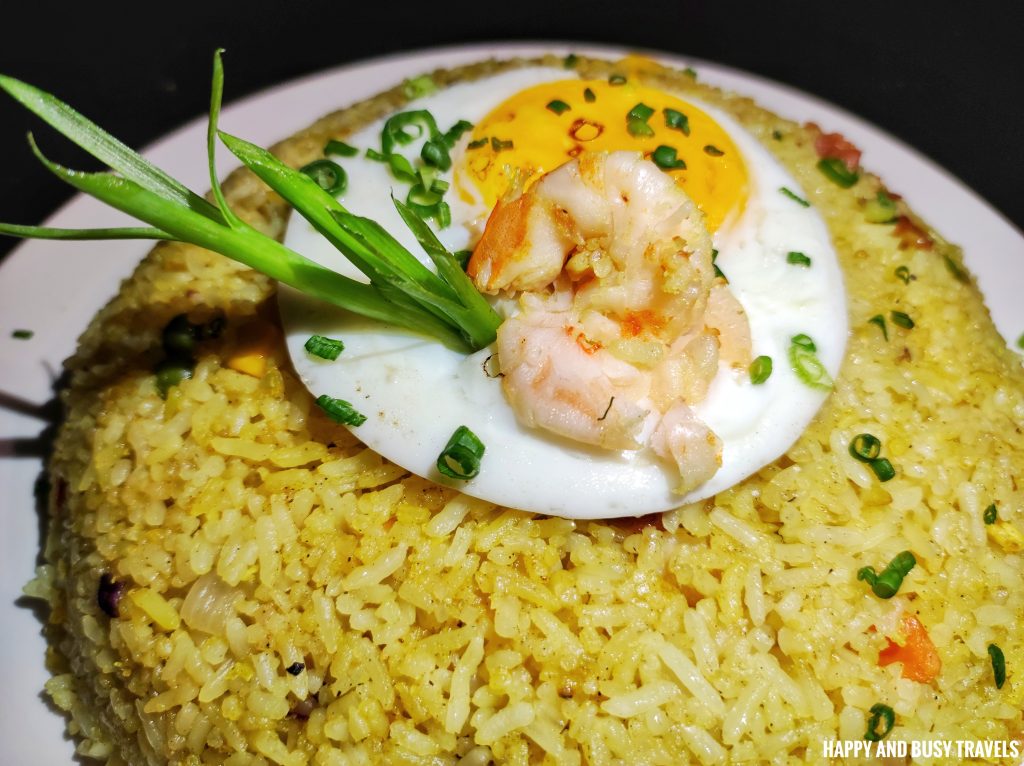 Carbonara
This is their version of the classic Carbonara. Each serving is good for one to two persons.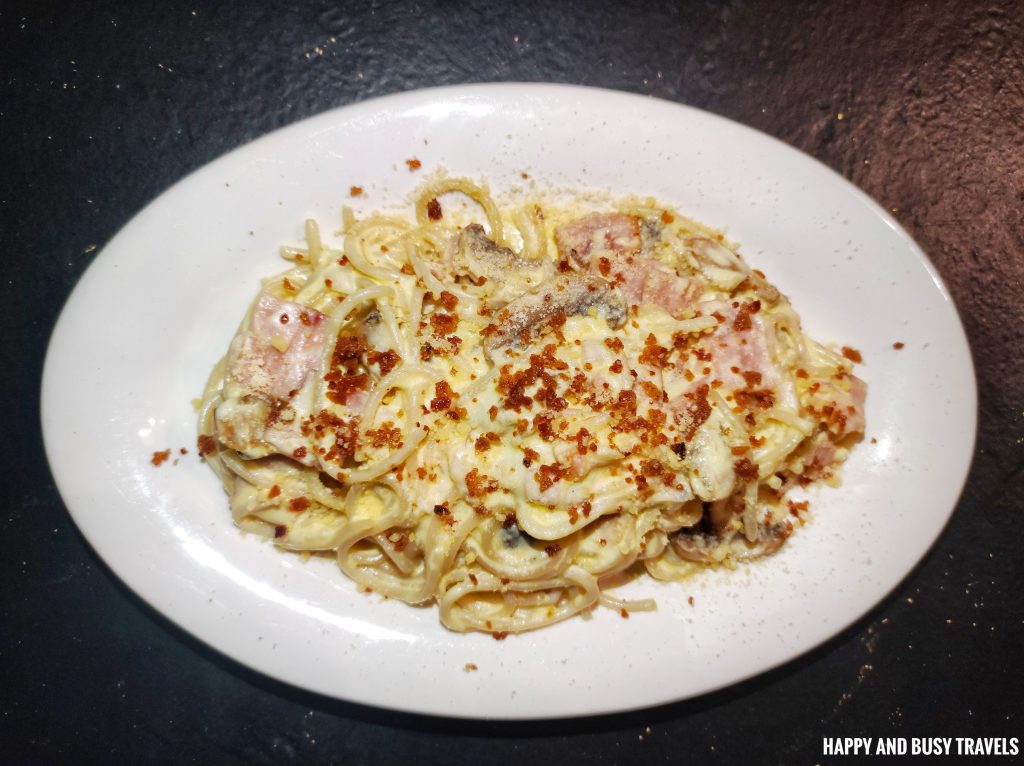 This is one of my favorite dishes, I am not sure why but it still tastes good even though it is already cold. Well maybe because of the Bacon bits? Haha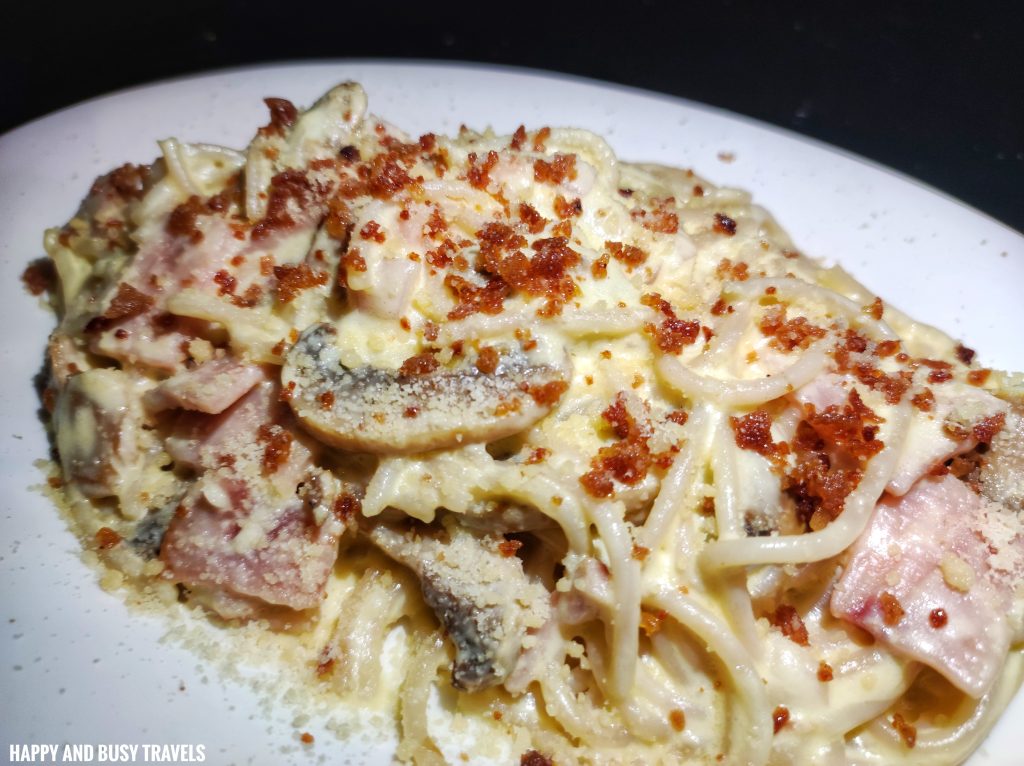 Special Halo-Halo
Finally, we had Halo-Halo for dessert. Each Special Halo-Halo has a lot of ingredients such as Vanilla Ice cream, Pinipig, Leche Flan, Nata de Coco, Saging na Saba, Red Monggo, Ube, Macapuno, Gulaman, Sago, and Langka.
We ate our dessert after our KTV session, so we headed downstairs and enjoyed their al fresco dining area.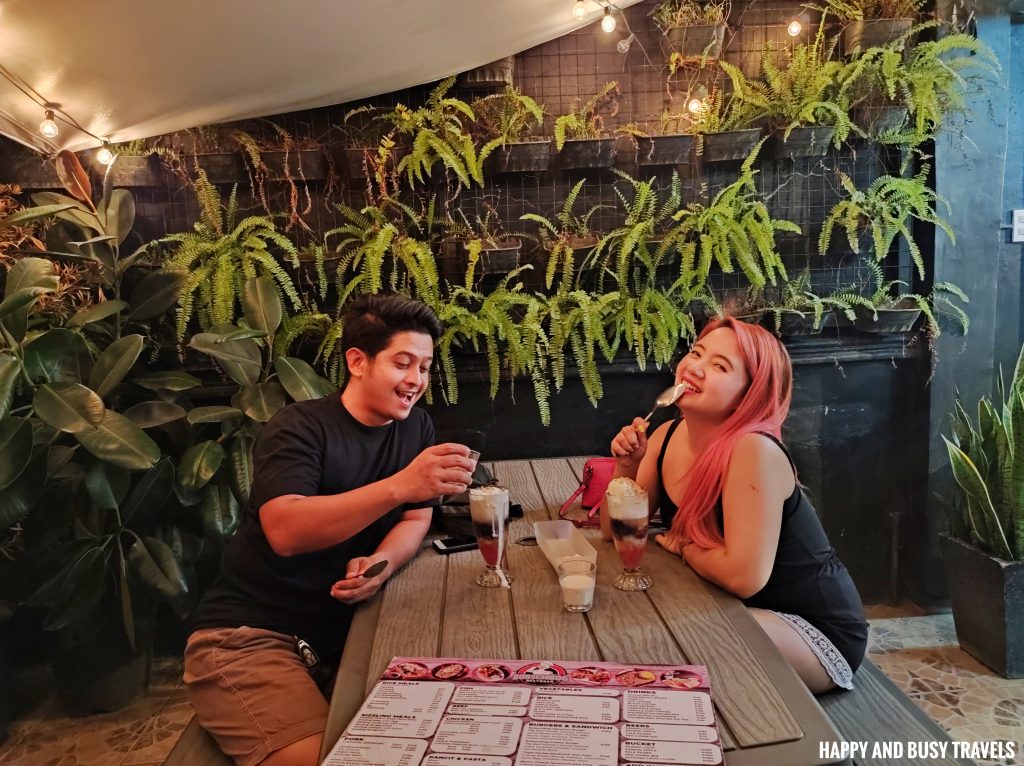 More Pictures from our Visit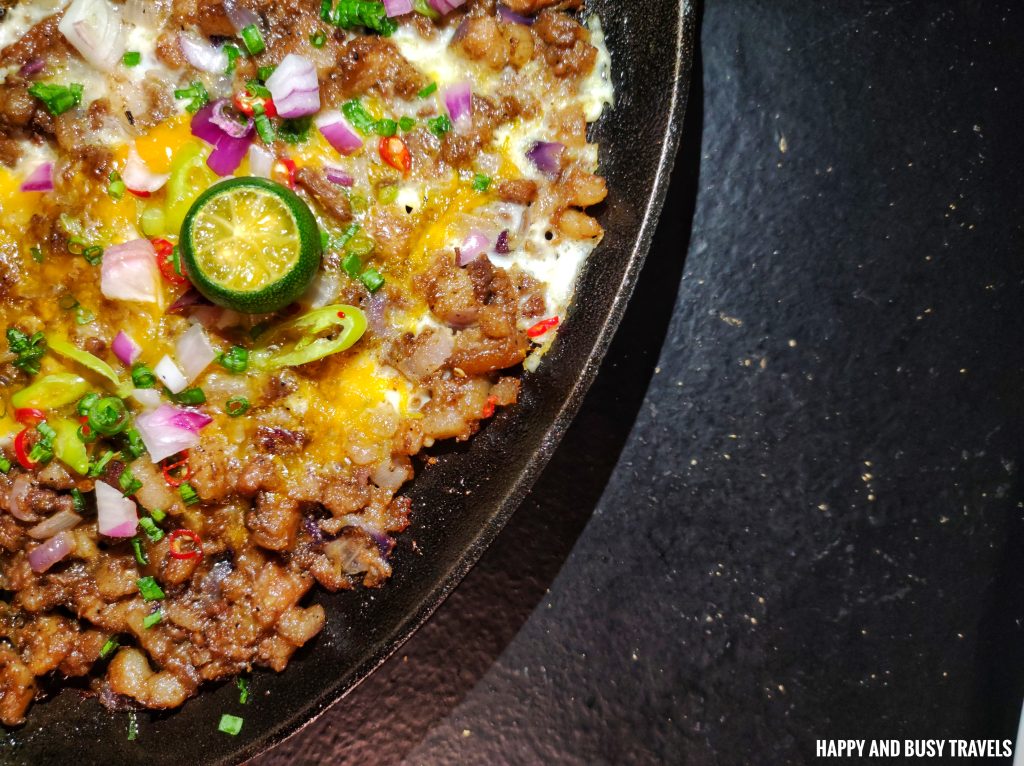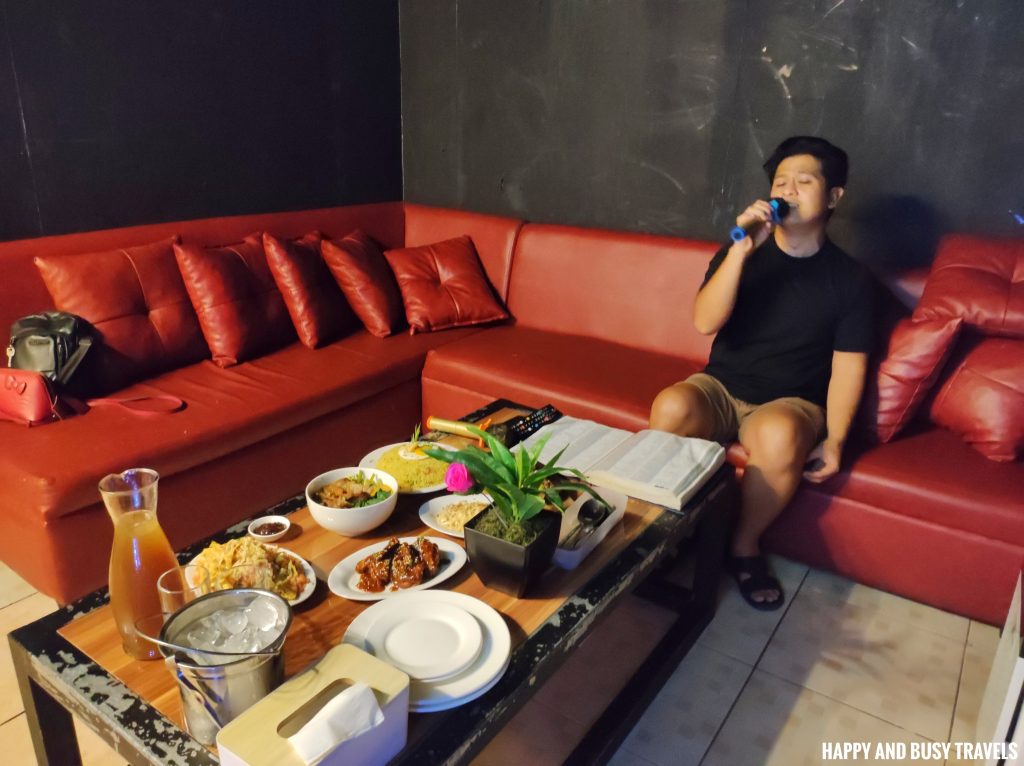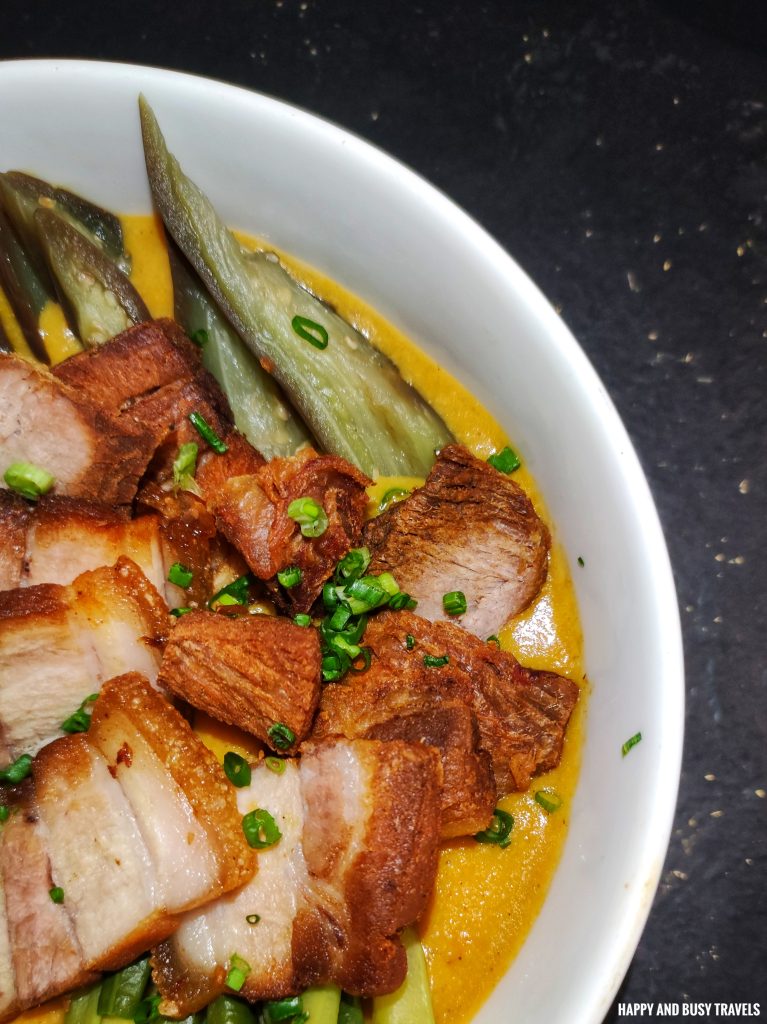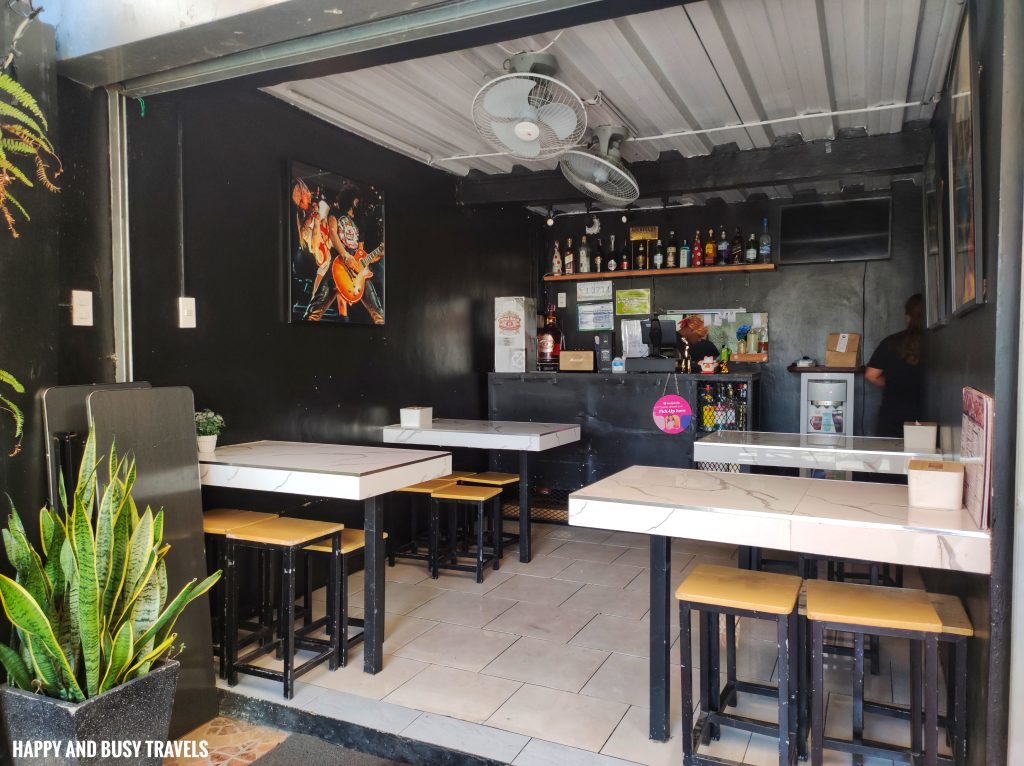 Menu of Bobschibog Restobar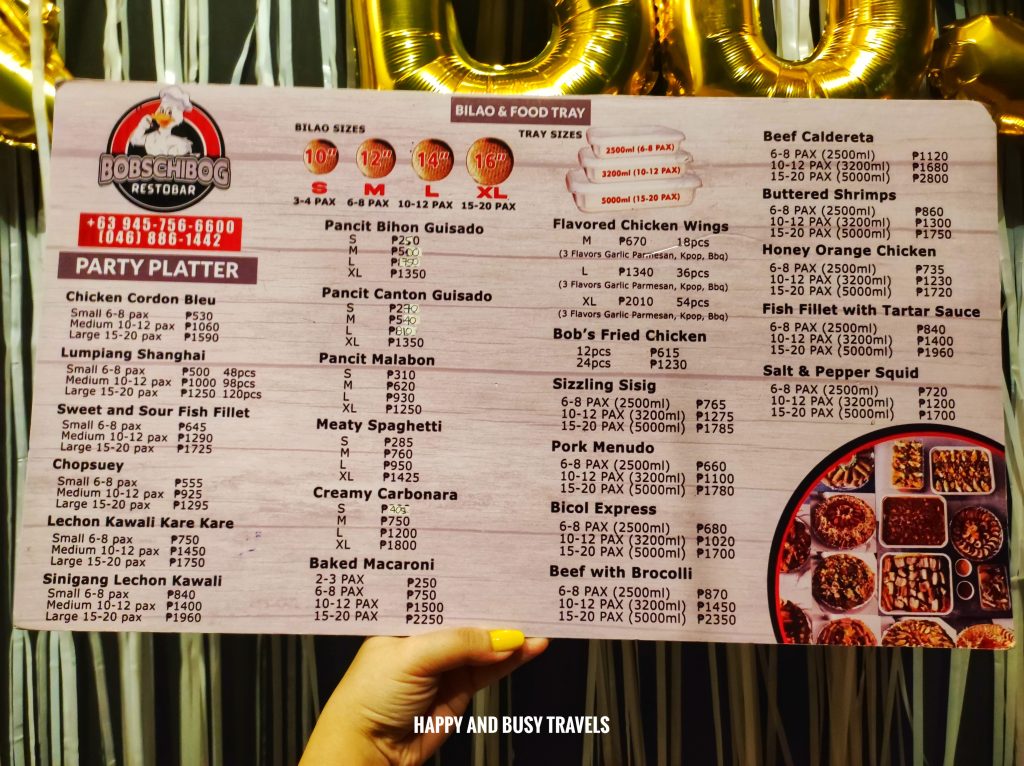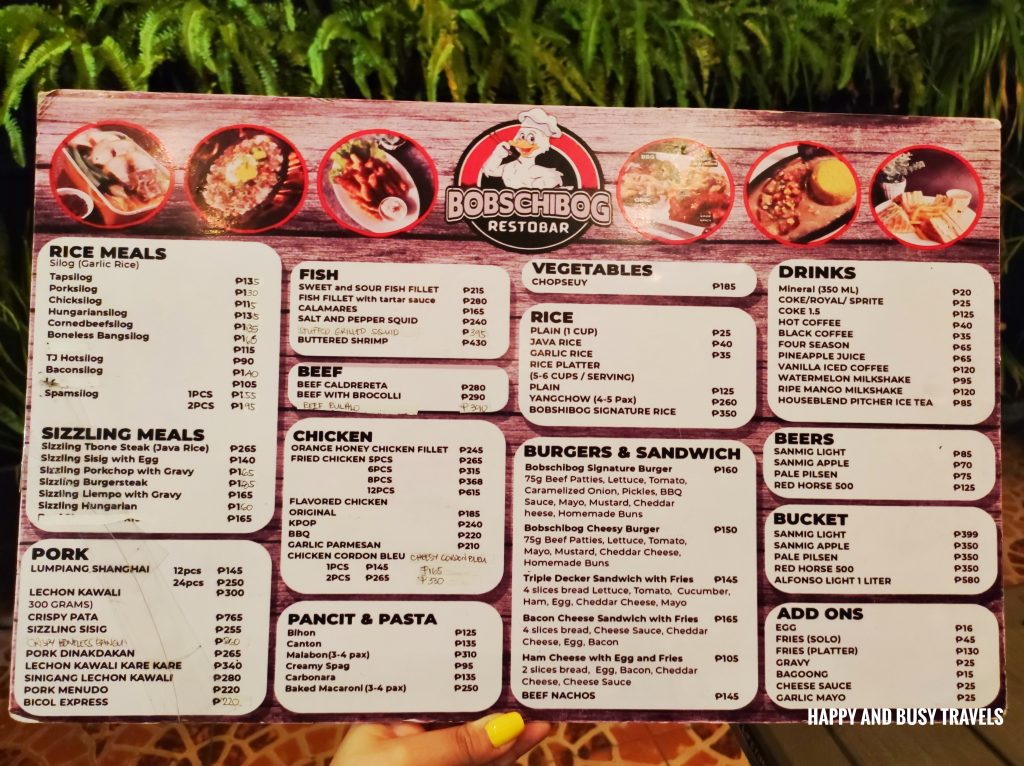 Happy and Busy's Smileys for Bobschibog Restobar
Overall, Busy and I had a fantastic time eating and singing in the resto-bar.
Food

The food is delicious and affordable.
Location

Even though it's in a subdivision, it can be easily reached.
Ambiance

Value for money

Service

Superb service! Food arrived fast, and when we even asked for help to change the sound mix of the karaoke to maximize its performance, help immediately arrived.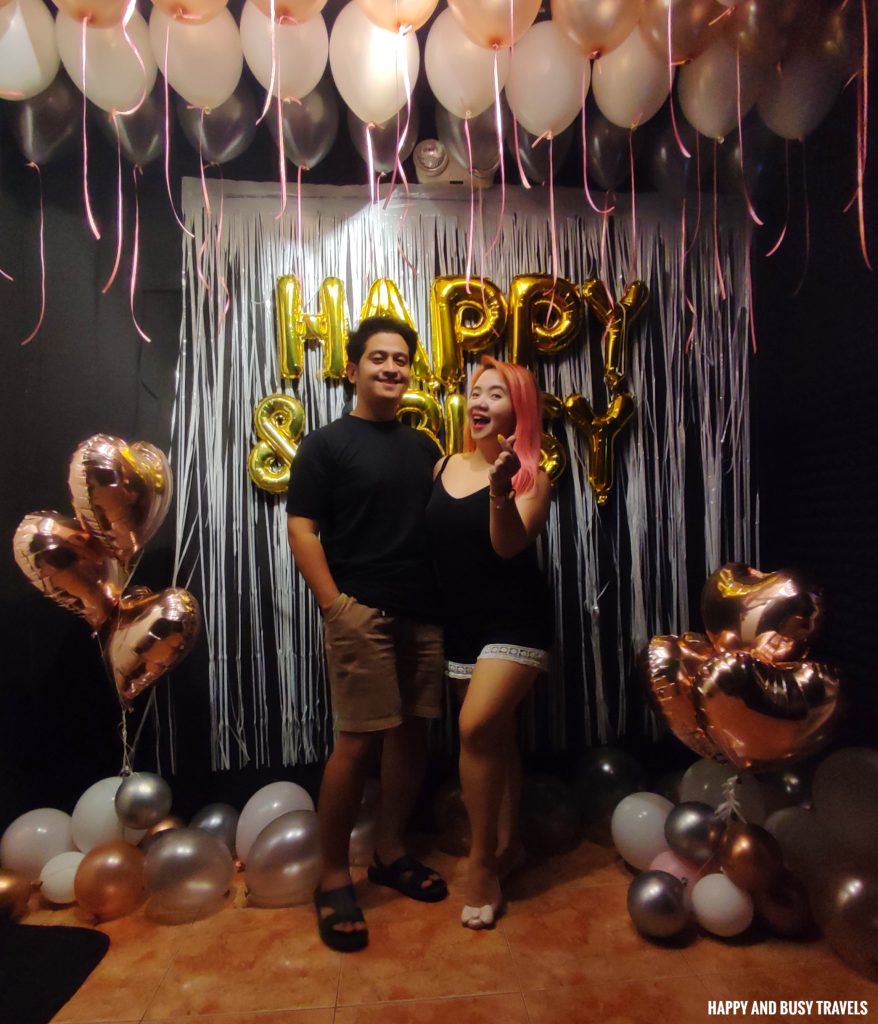 More exciting food and drinks reviews are at https://happyandbusytravels.com/category/food-and-drinks/ so do not forget to check it out!
Like! Follow! Subscribe! to our social media accounts: