Leaf Residences Tagaytay Private Villa
It is Busy's birthday! So we had a quick staycation in Leaf Residences Tagaytay. It is a private villa in Tagaytay that reminds us of our private villa with a swimming pool when we stayed in Bali.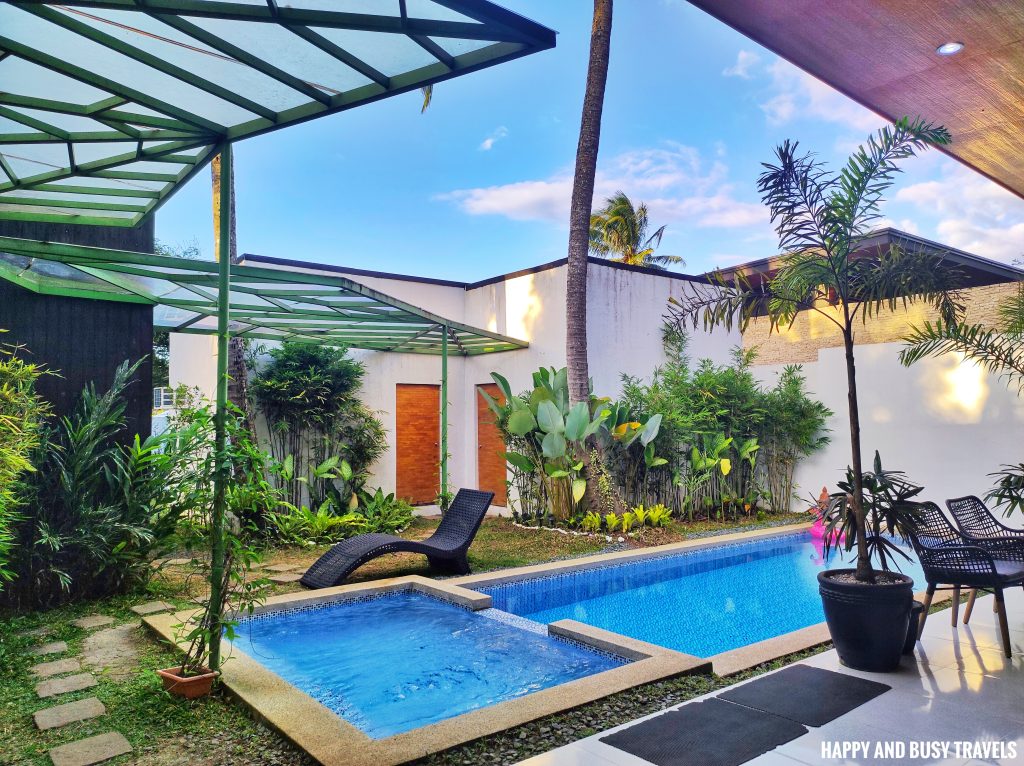 Quick Links
Here is a quick Tiktok video about our experience, so you can watch it before reading through:
Checking In Leaf Residences Tagaytay
Checking in the Leaf Residences is very easy because they have an in-house helper who is on standby. So, whatever time you wish to check in (after 2 PM), it's alright.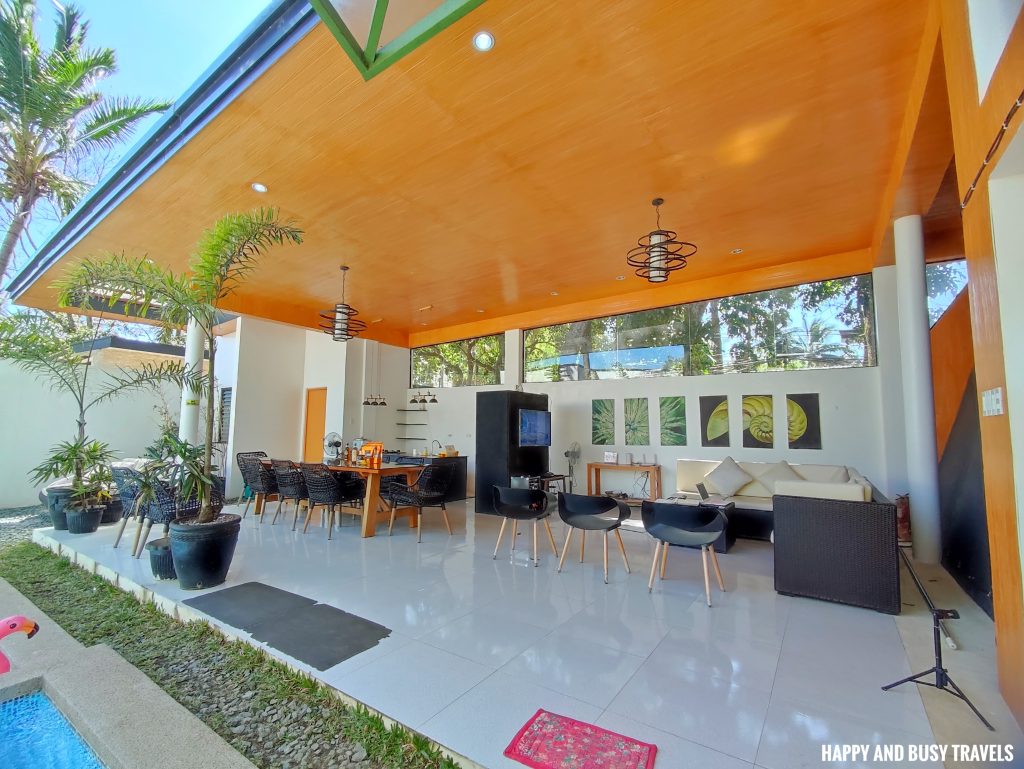 Amenities and Features of Leaf Residences Tagaytay
There are a lot of amenities and features of the private villa, so here they are.
Living Room
As soon as we entered the door of the private villa, we saw the right side with a very high ceiling part. This is where the living room is. It is spacious and can accommodate a lot of guests.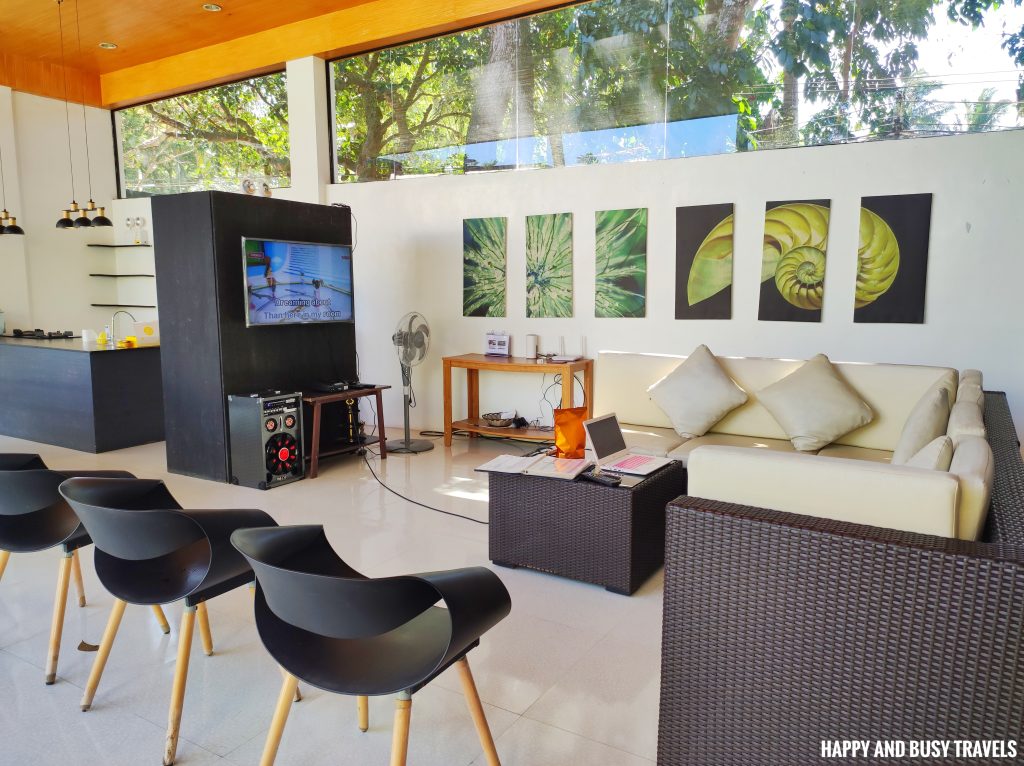 The living room has large sofa chairs, three more chairs, Karaoke, Television, an electric fan, and a Wifi router. At night this area gets cozy too!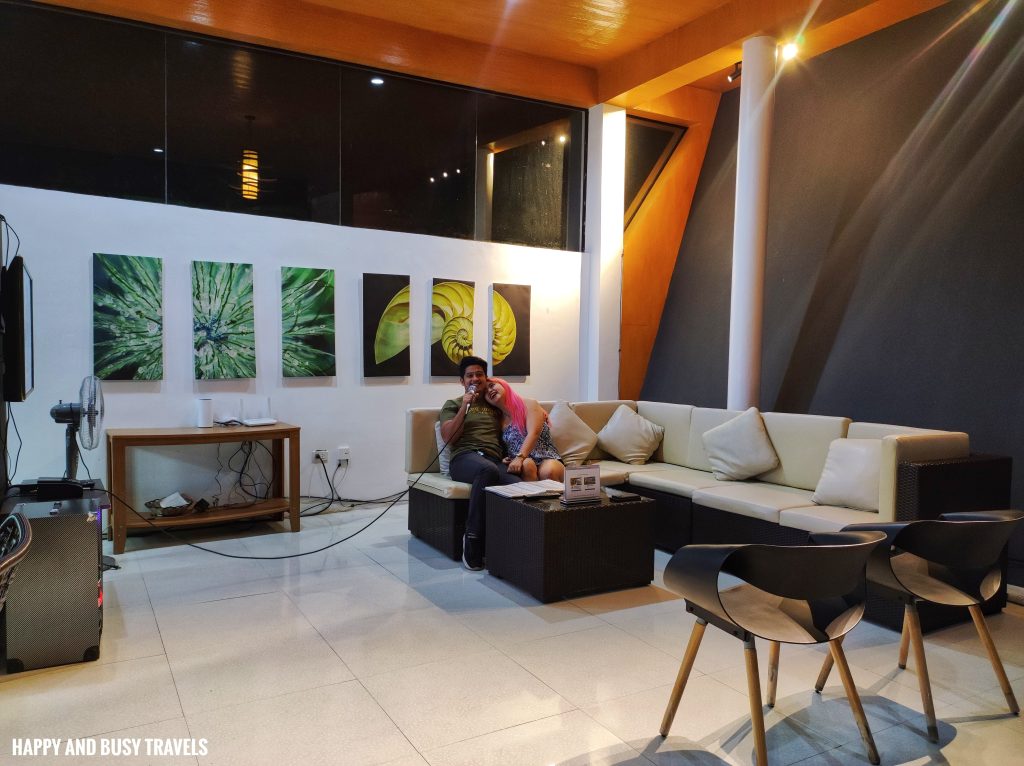 Kitchen
One of the most important parts of a private villa is the kitchen, so here are the features of the kitchen.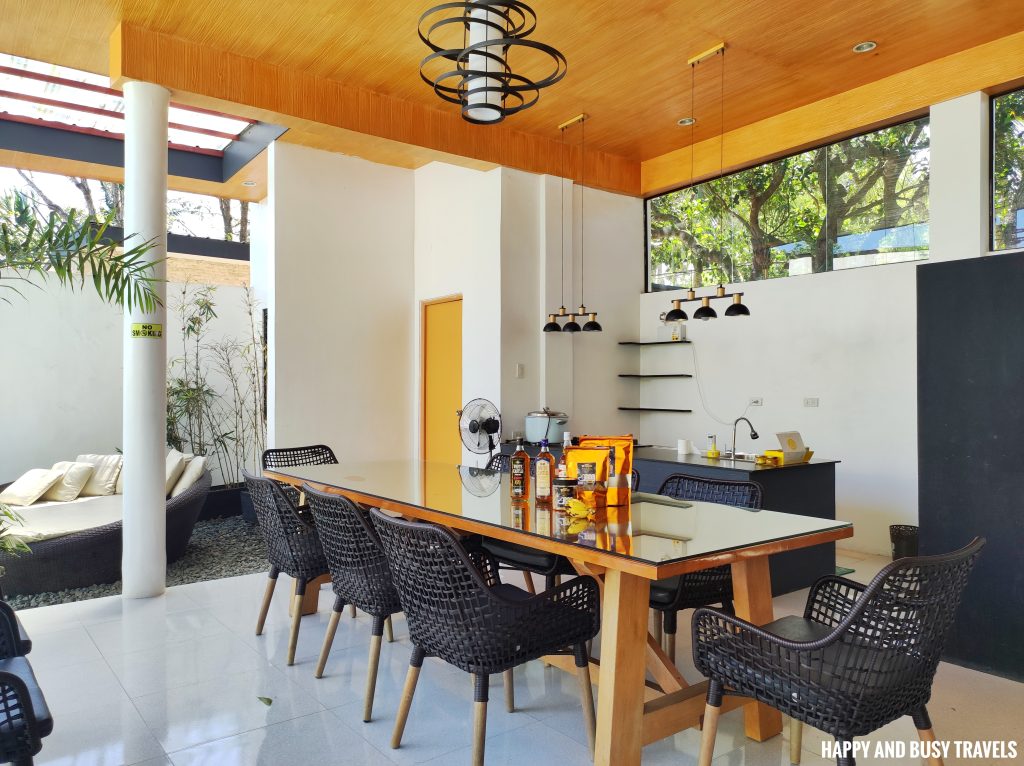 There is a large table so guests can eat and gather here.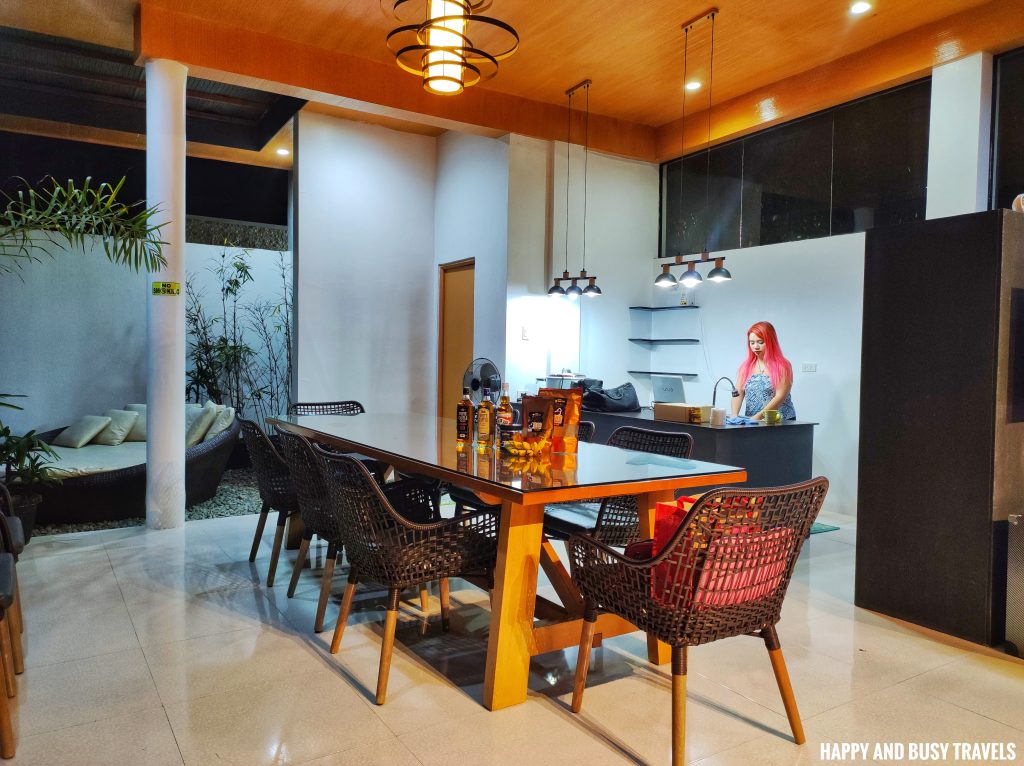 Appliances are also available, like this refrigerator, microwave, huge rice cooker, and water dispenser.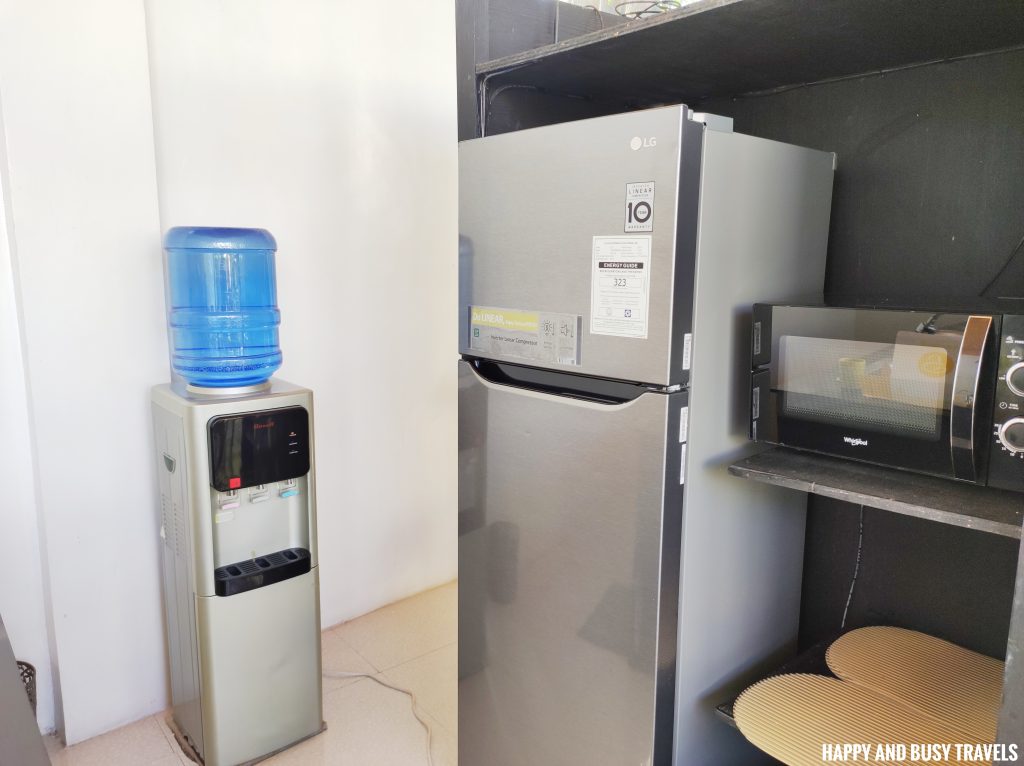 Then, here is the kitchen counter with a sink and gas stove. Cooking utensils are located under this sink.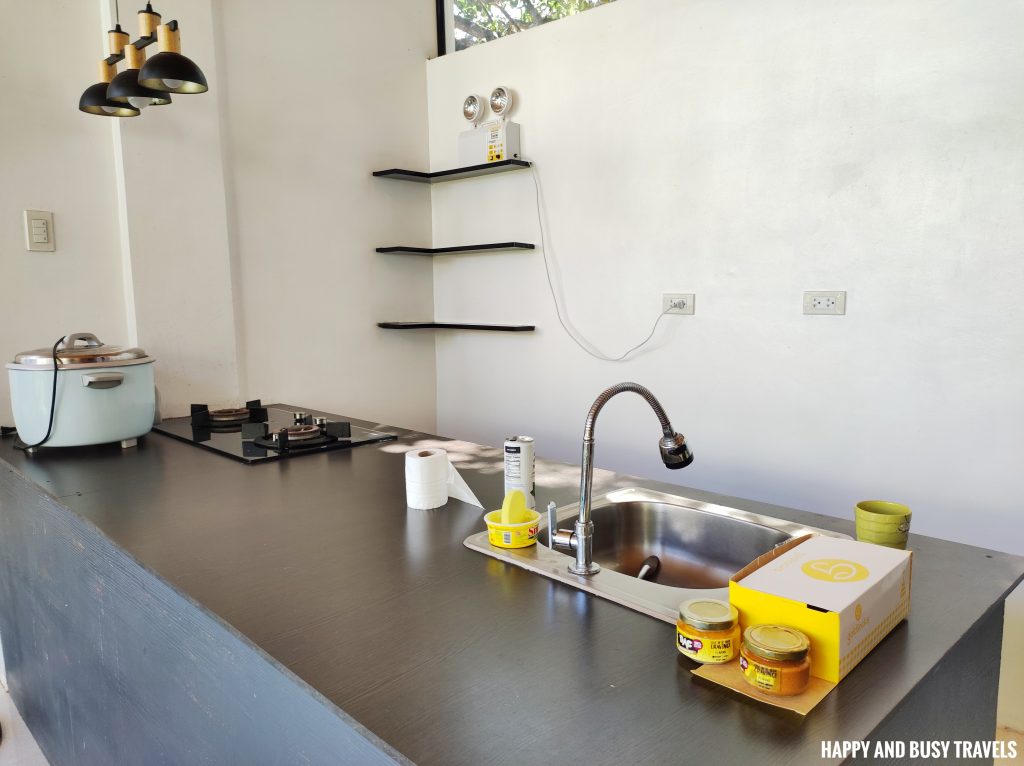 Garden
There is also a simple table and chairs beneath the Mango tree in the garden, so guests who want to just chill, can stay here.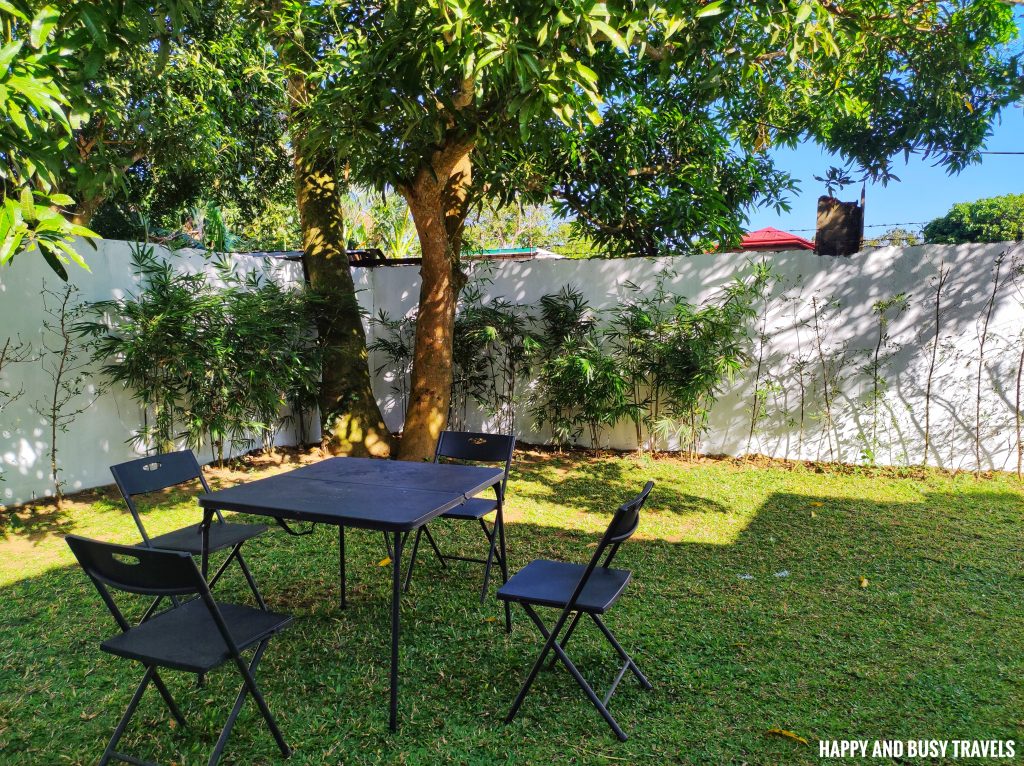 Swimming Pool and Jacuzzi
The highlight of the private villa is the swimming pool and the jacuzzi.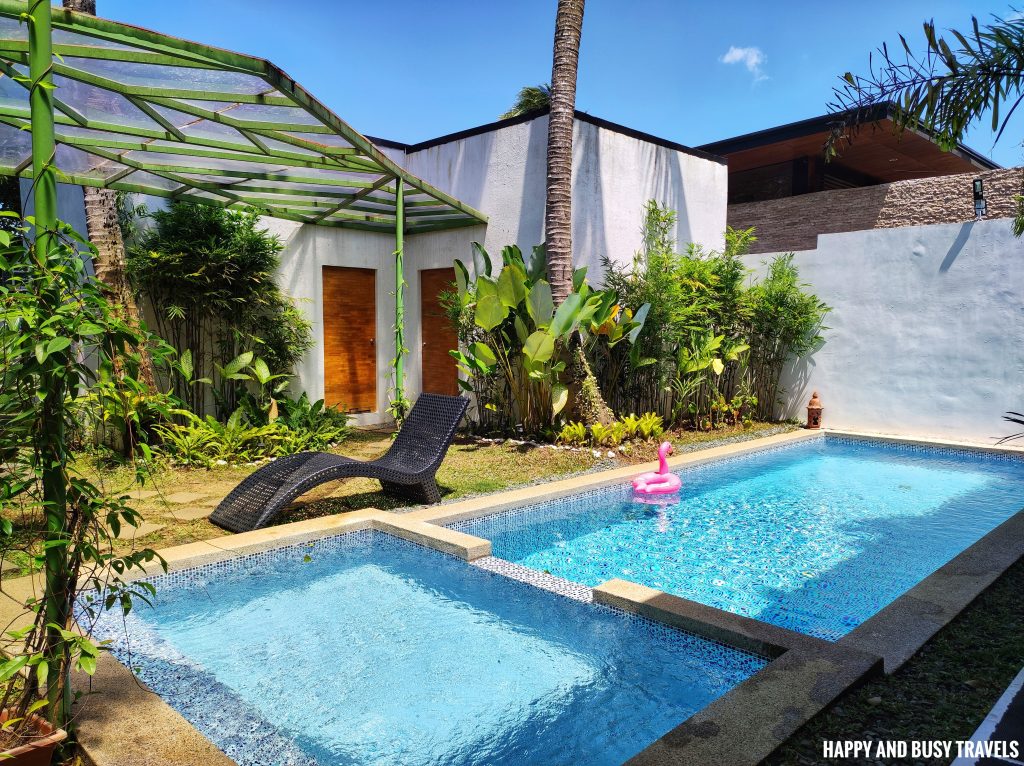 The Jacuzzi has a heater, so the water is warm. On the other hand, the large pool doesn't have a heater, but the water is a little bit warm too because the water from the Jacuzzi gets into the large pool.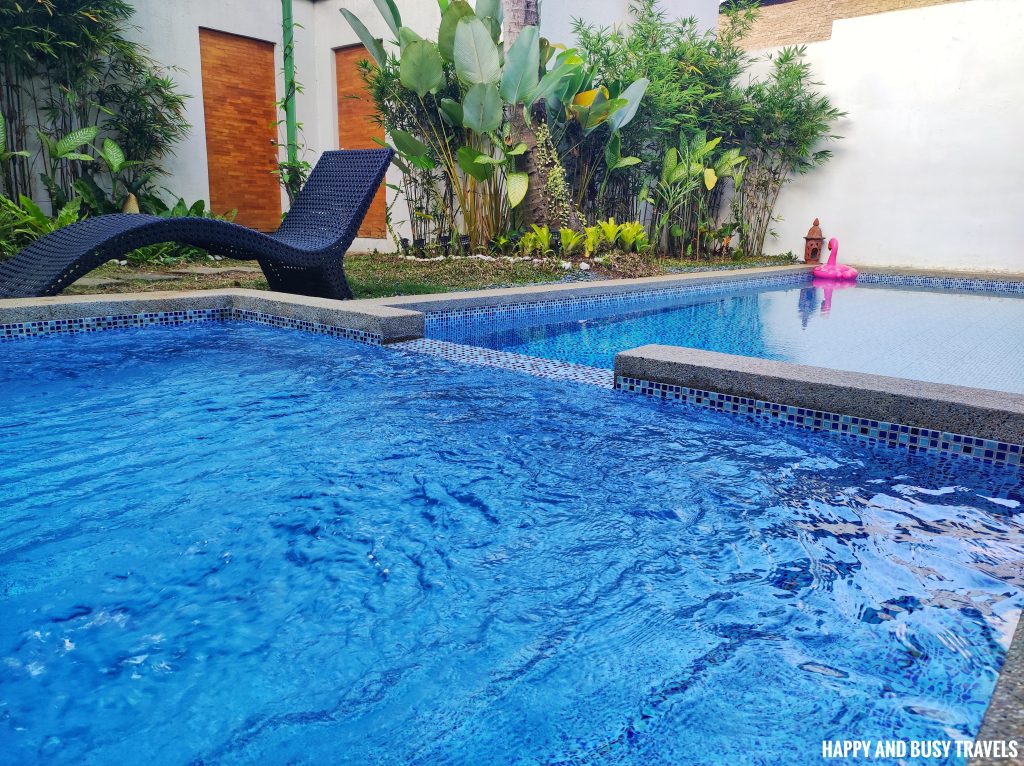 We enjoyed the pool so much, that we even want to extend our stay. Unfortunately, there is a next guest and I have to go back to work. Hahaha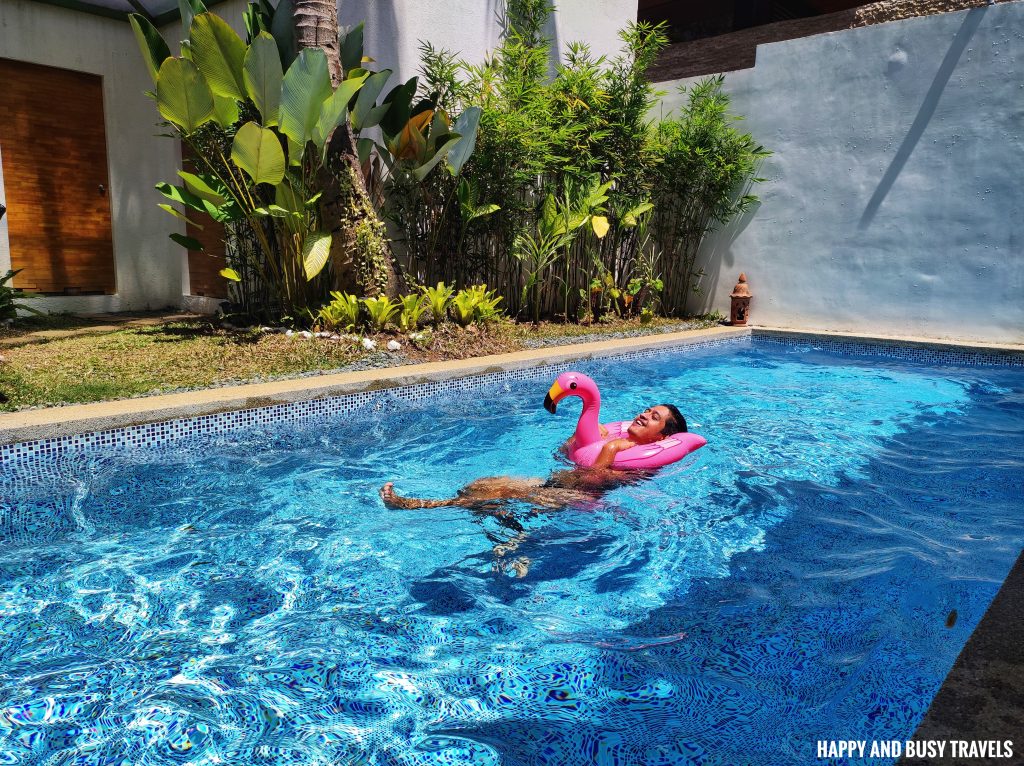 Parking
In our estimate, the parking area can accommodate up to 4 to 5 cars.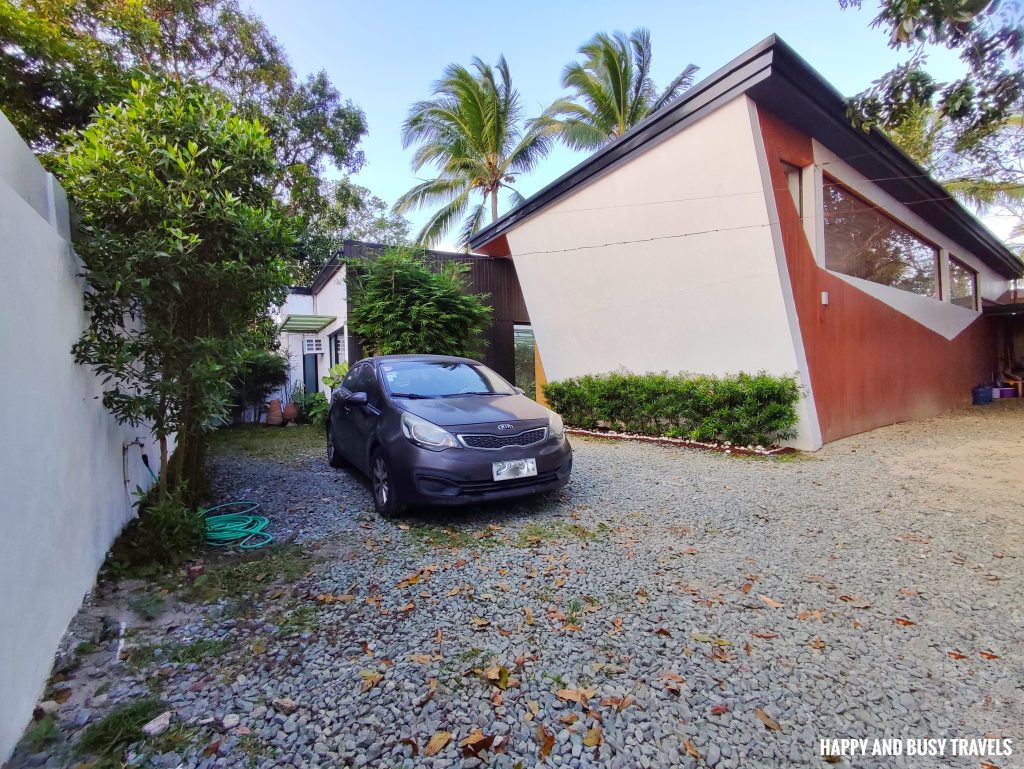 Rooms
There are a total of 4 rooms in the private villa which can accommodate up to 18 people. Here is what the room basically looks like.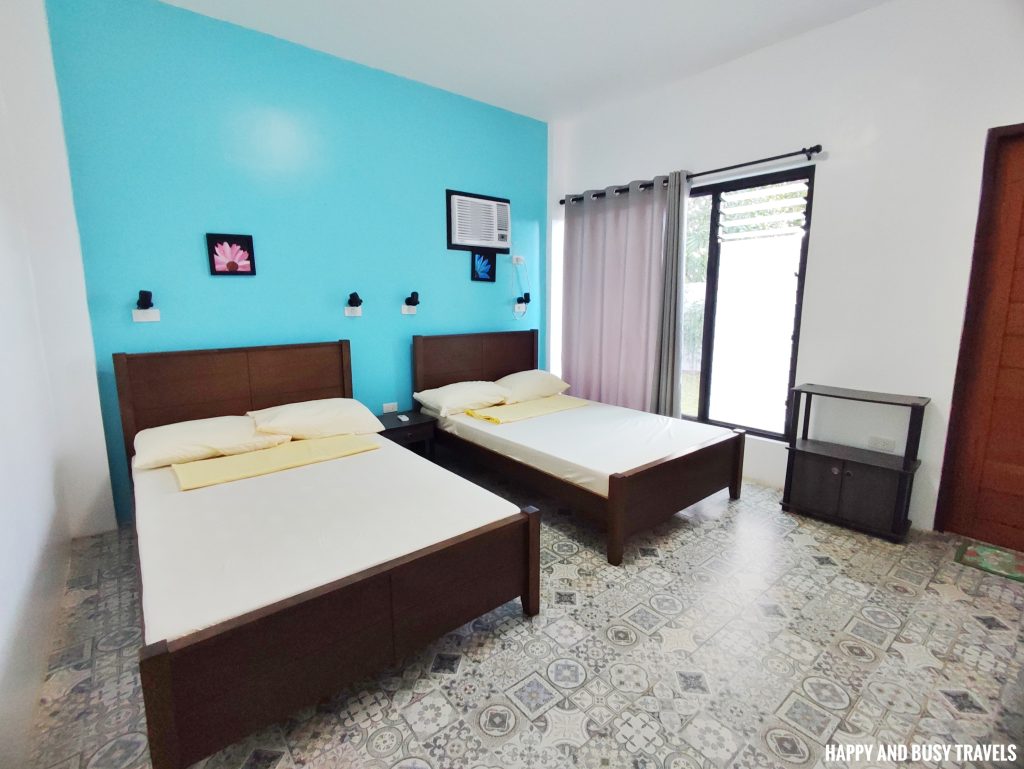 Room features:
Double beds
Extra Mattresses
Pillows
Blankets
Small Cabinets
Airconditioning Unit
Three out of four rooms have a private comfort room, and another comfort room is available beside the kitchen.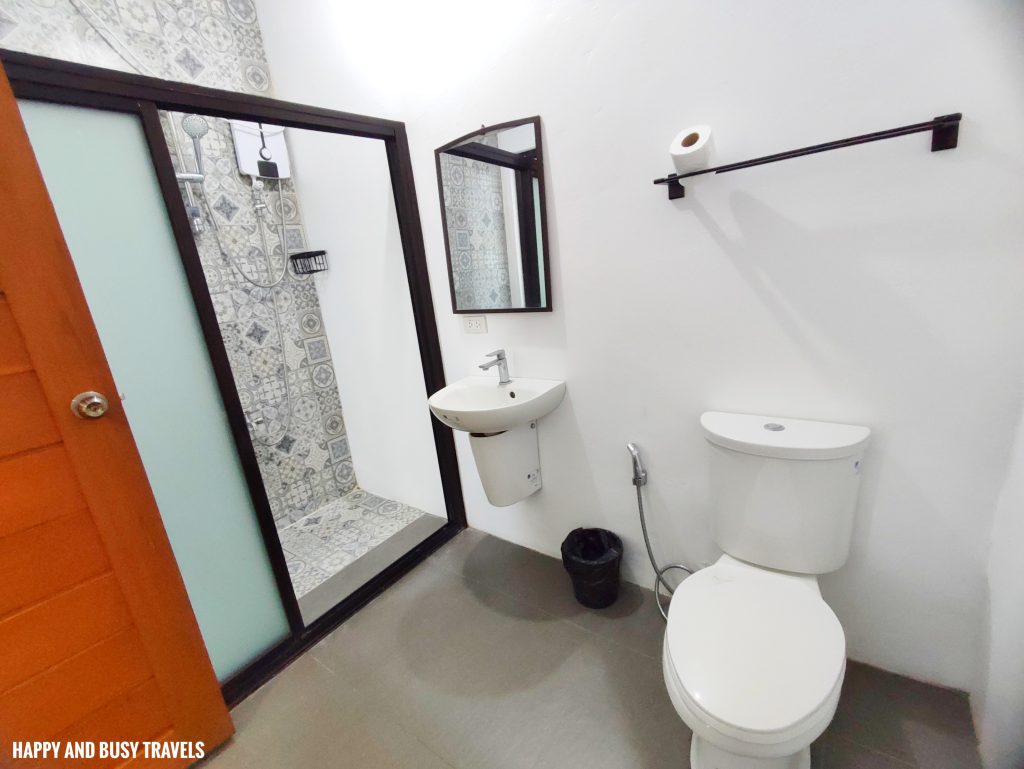 Comfort Room features:
Sink and Mirror
Shower area
Hot and cold Shower
Toilet Bowl with a bidet
Tissue Papers
Busy's Birthday Celebration
It's just Busy and I who were here, so we had an intimate stay. But this place looks so good for any celebration with your friends and loved ones.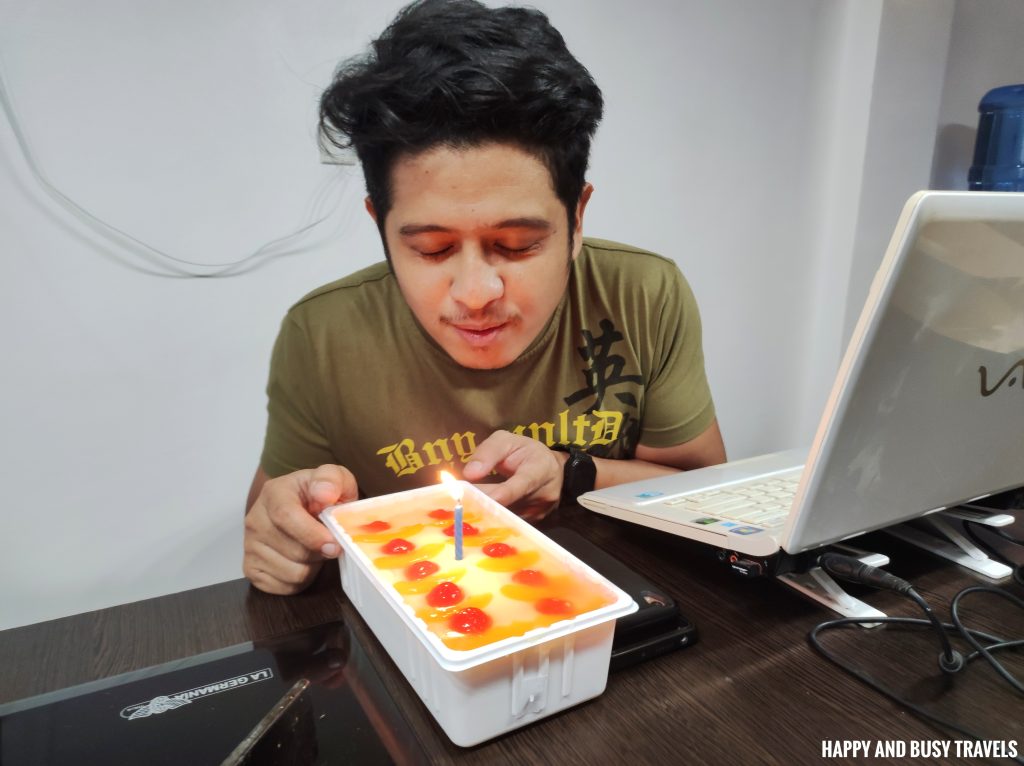 Important Information about Leaf Residences Tagaytay
Facebook page: Private Vacation Villas
Contact Number: 0977 748 5963
Email Address: [email protected]
Address: 34 Amuyong-Kaytitinga Road Kaytitinga III, Tagaytay City, Cavite
Google Maps Link: https://goo.gl/maps/
Here is some other information that guests should know about.
Eating utensils should be brought by the guests.
Smoking is not allowed inside the rooms, but it can be done in the garden.
Pets are allowed
Check-in 12 PM, check out 2 PM
Rates of Leaf Residences Tagaytay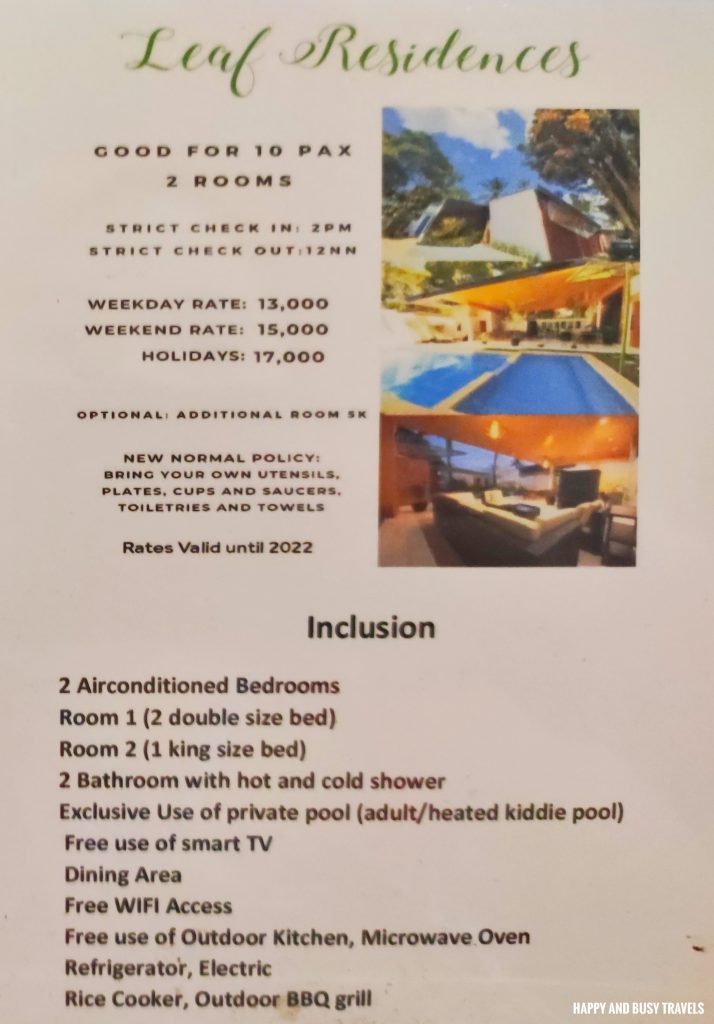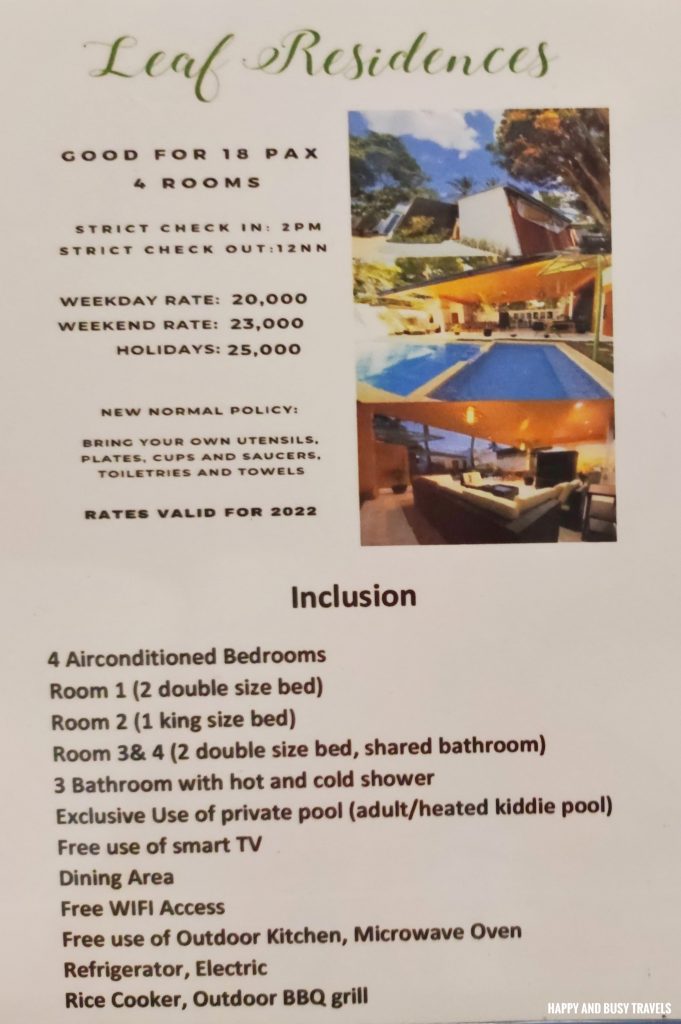 How to Book Leaf Residences Tagaytay?
Contact them through their Facebook Account. CLICK HERE
How to Get Here?
Via Public Transportation
Ride a bus going to Nasugbu, Batangas
Tell the conductor to drop you off at Amuyong-Kaytitinga Road, just right after Twin Lakes.
Go down at the corner of Amuyong-Kaytitinga Road.
Ride a Tricycle to Weext Homes.
Via Private Transportation
Go through Tagaytay-Nasugbu Highway towards Nasugbu.
Pass by Twin Lakes.
500 meters after Twin Lakes, turn right to Amuyong-Kaytitinga Road.
After 2.8 km, you will see their signage on your right.
Turn right, and you will reach the gate of Leaf Residences on the left after 5 meters.
Just Use Waze or Google Maps
Just use Waze or Google Maps and search for "Weext Homes" and follow it.
Gallery of Pictures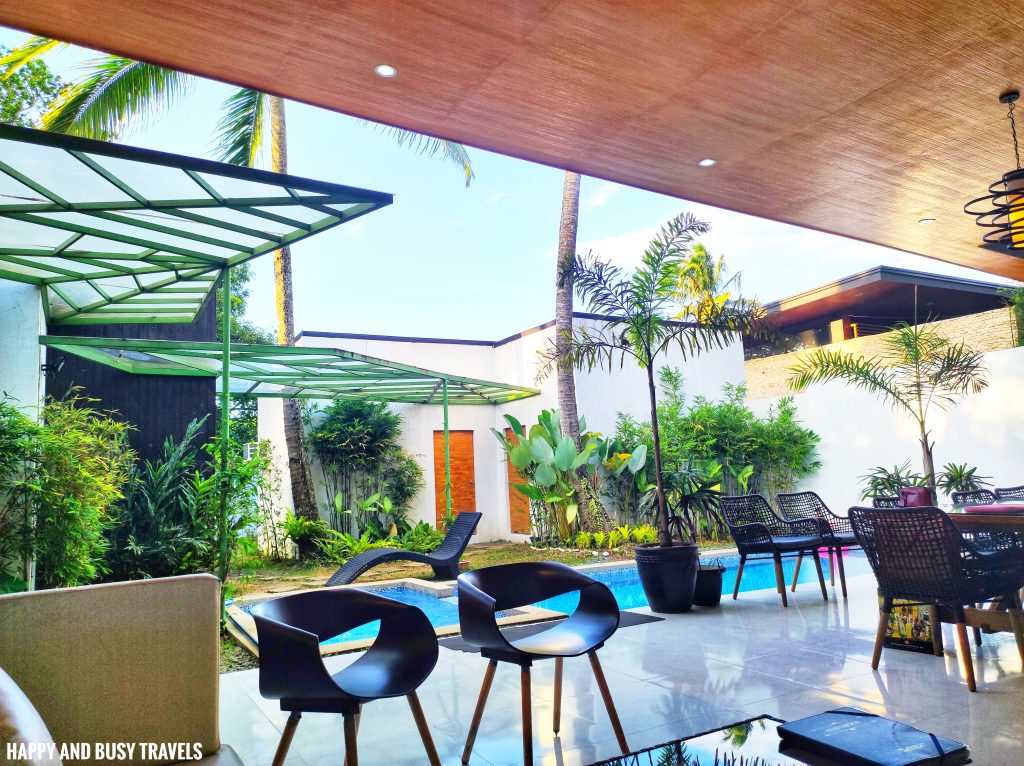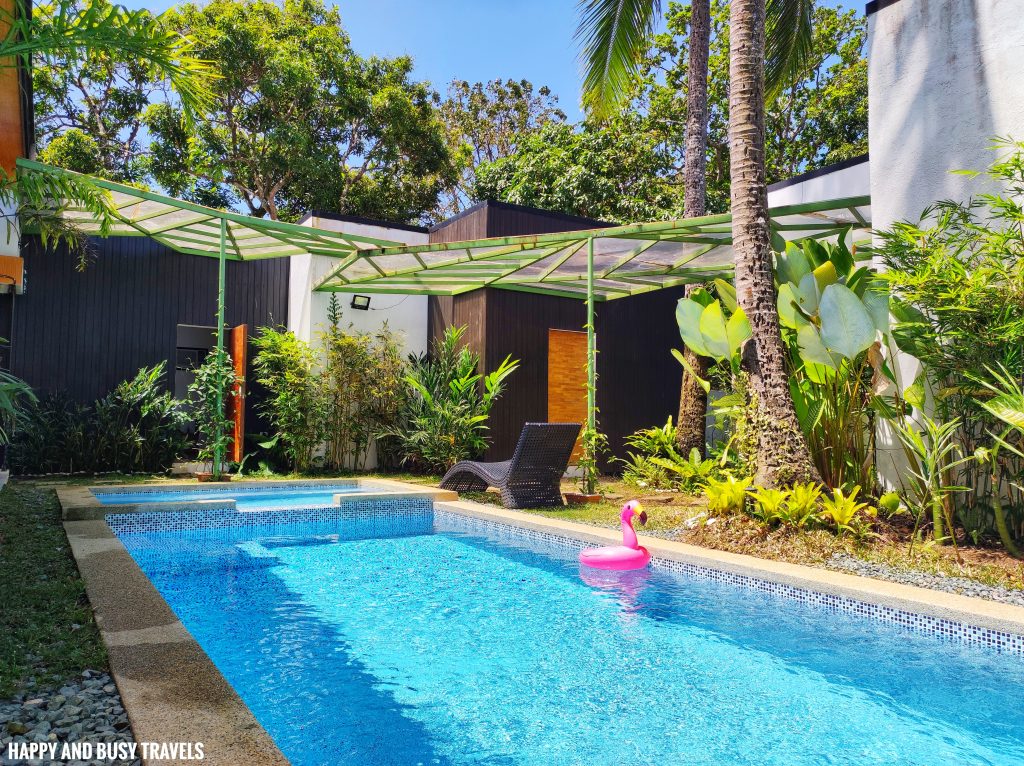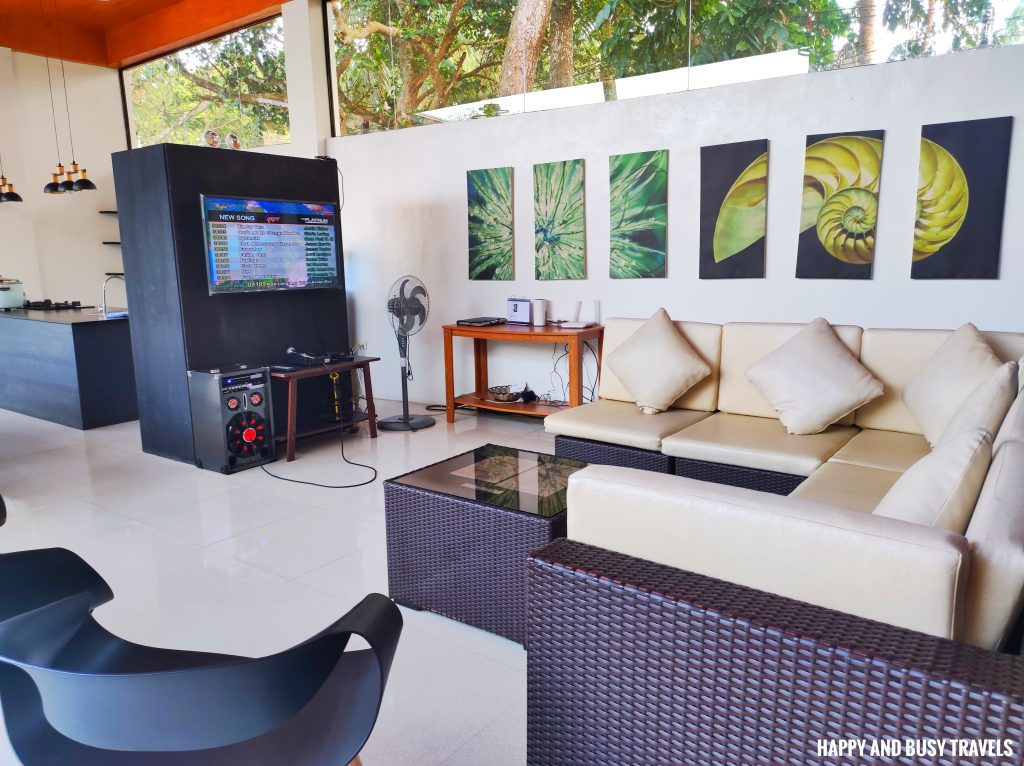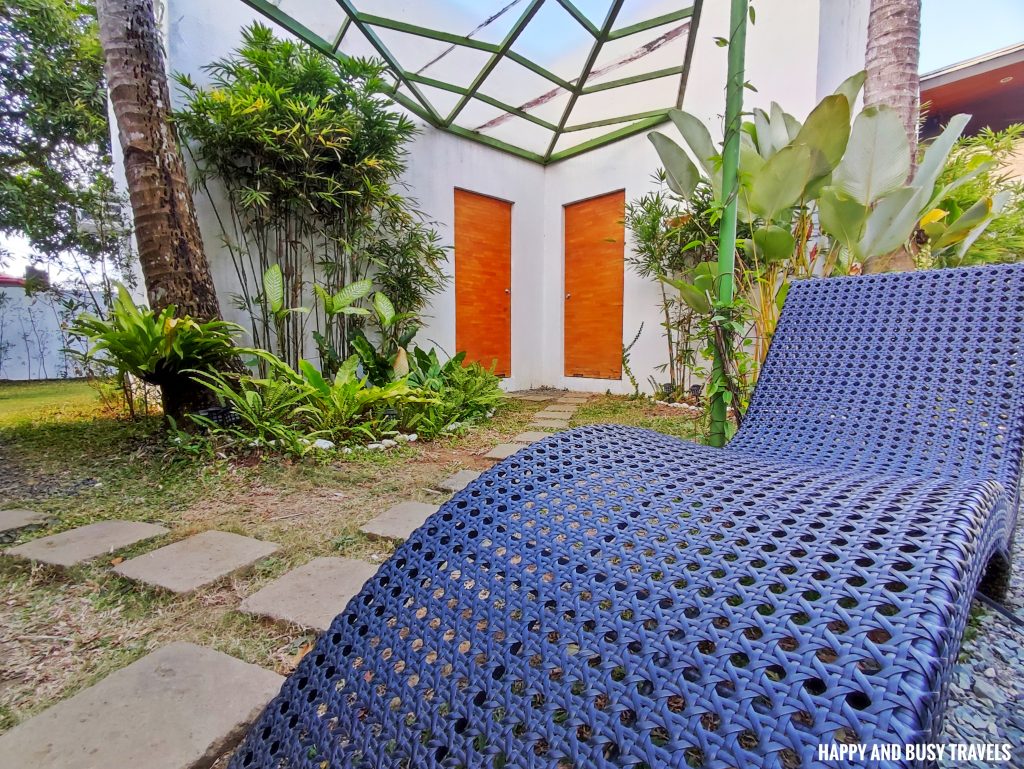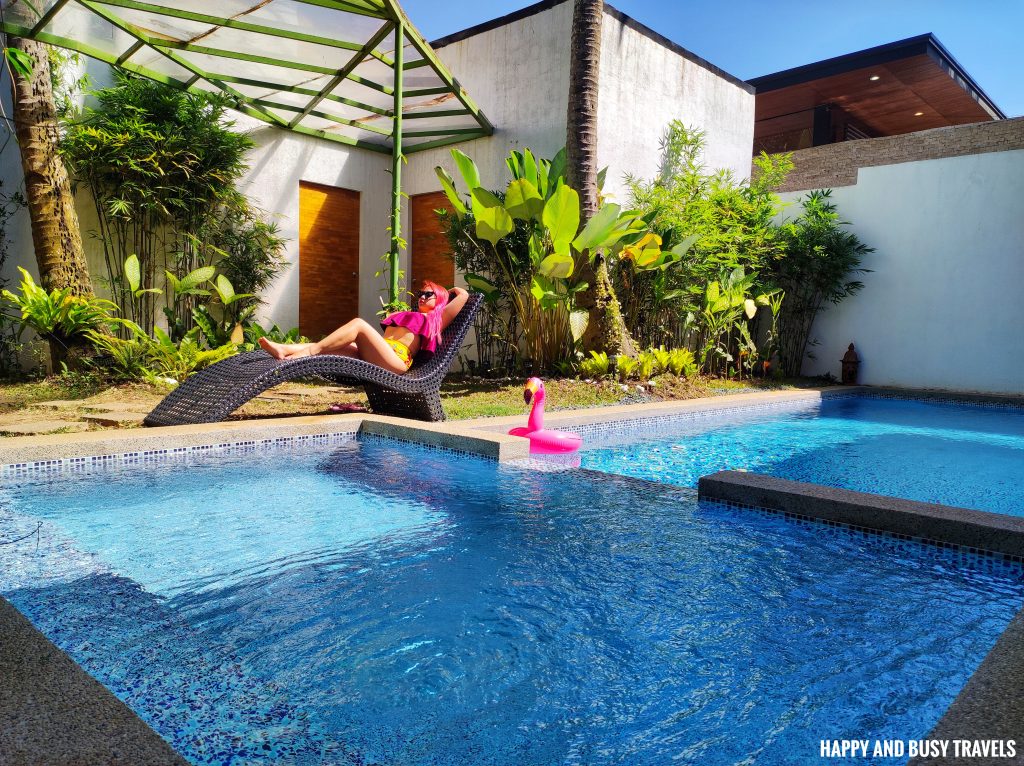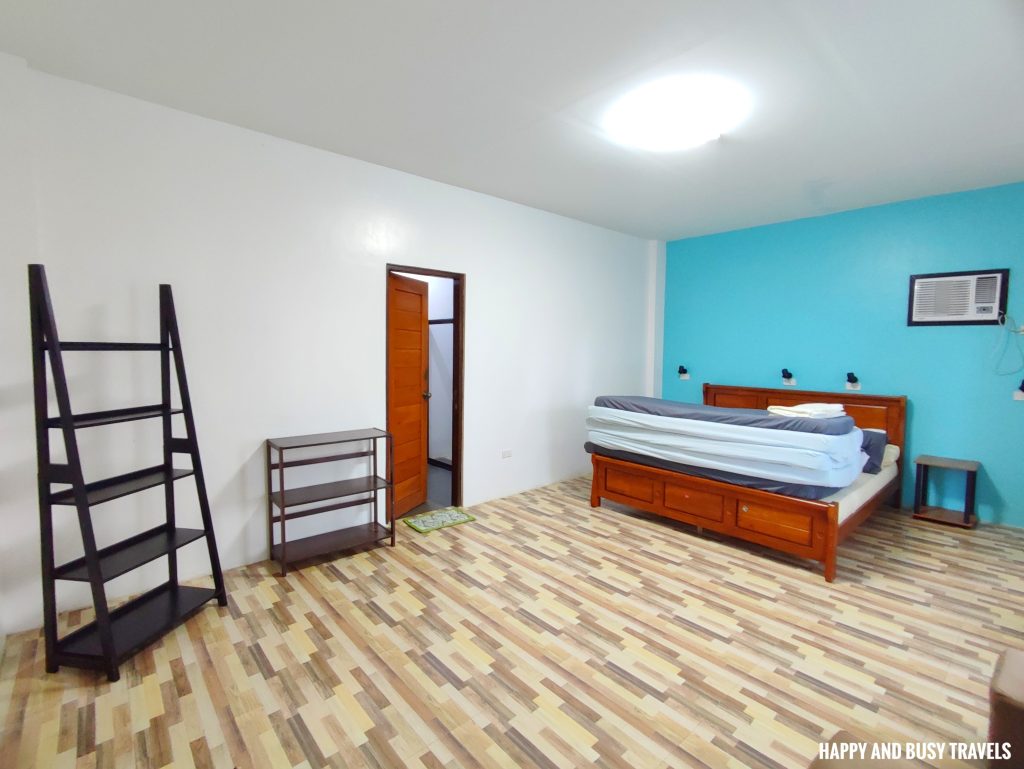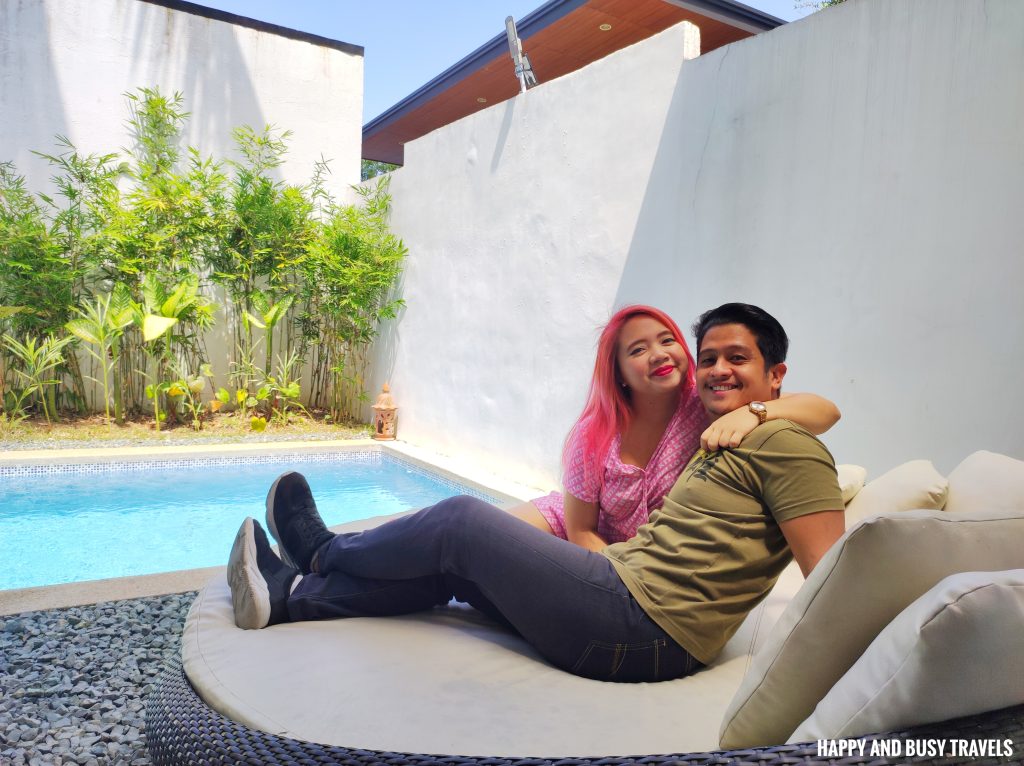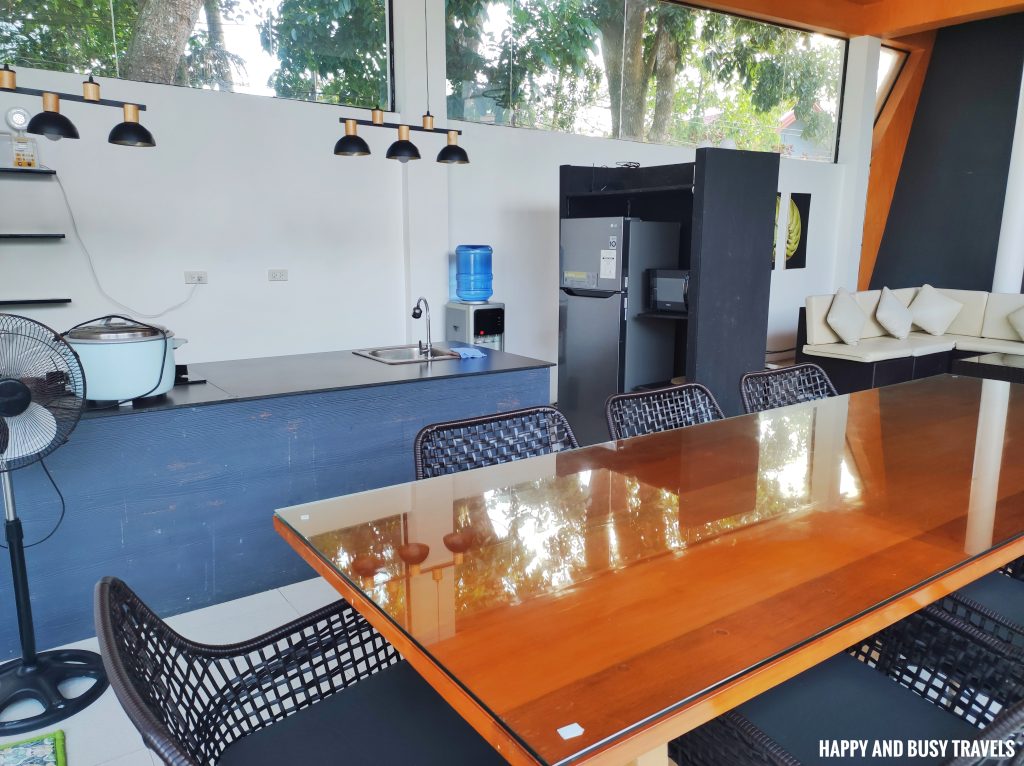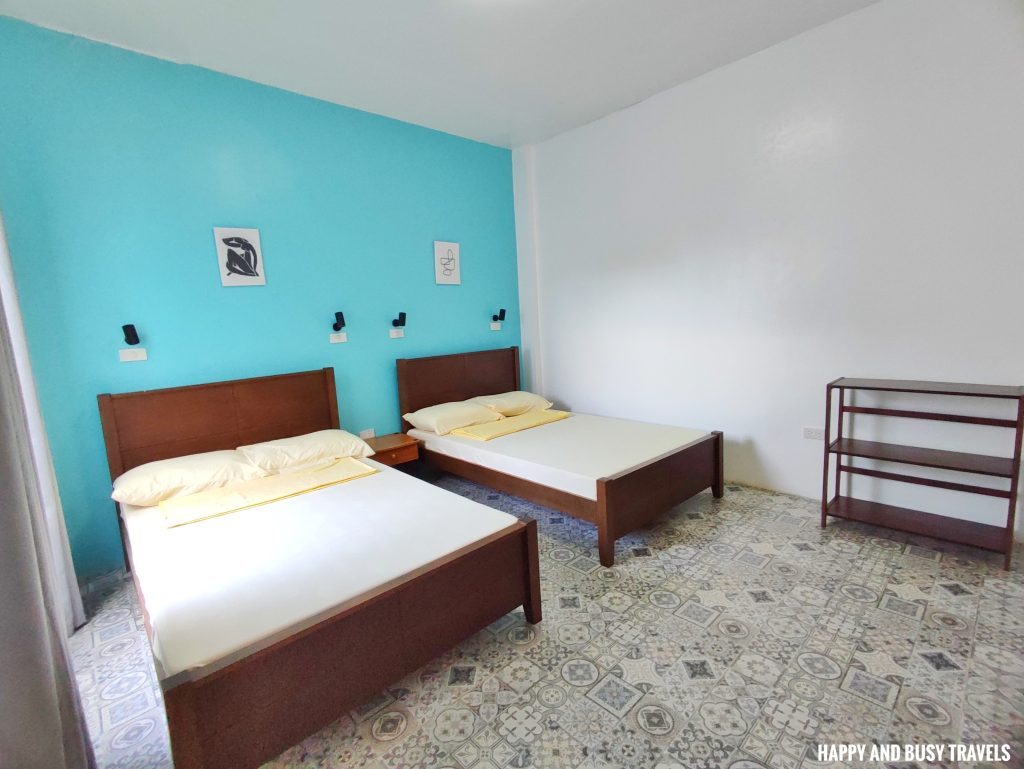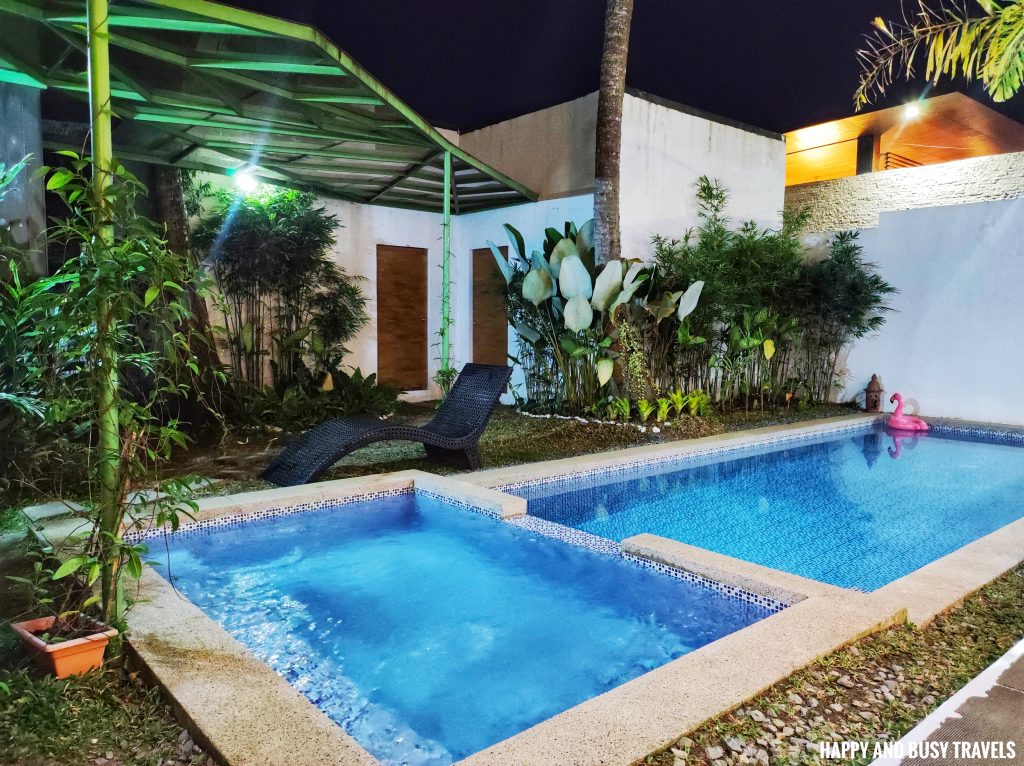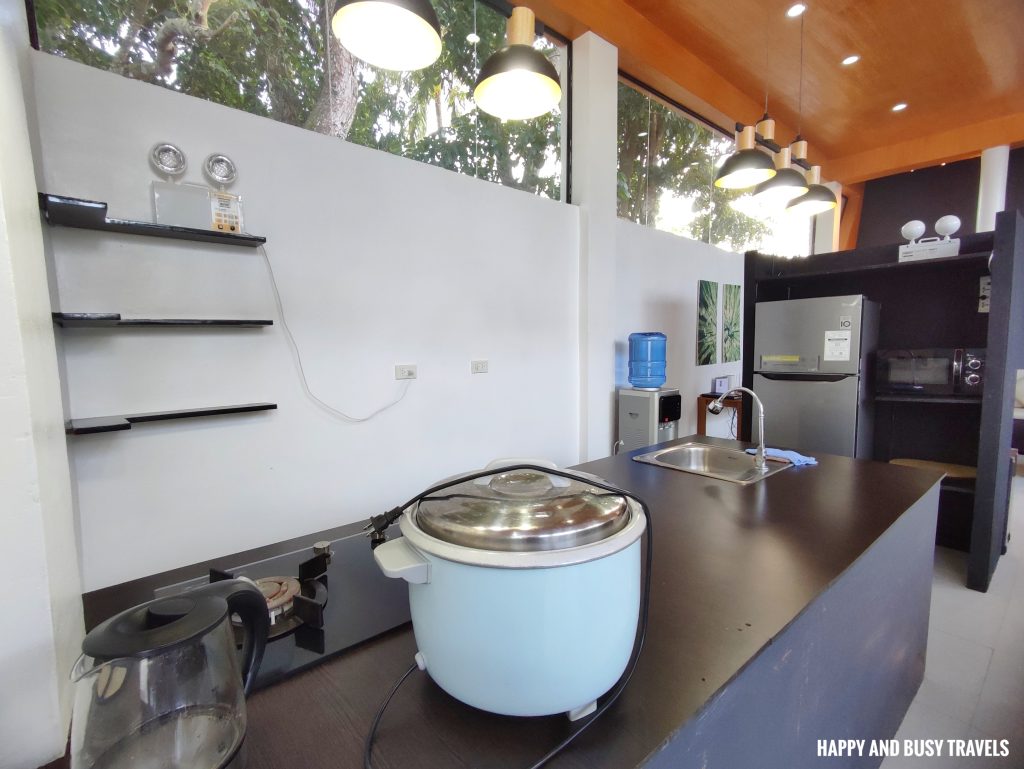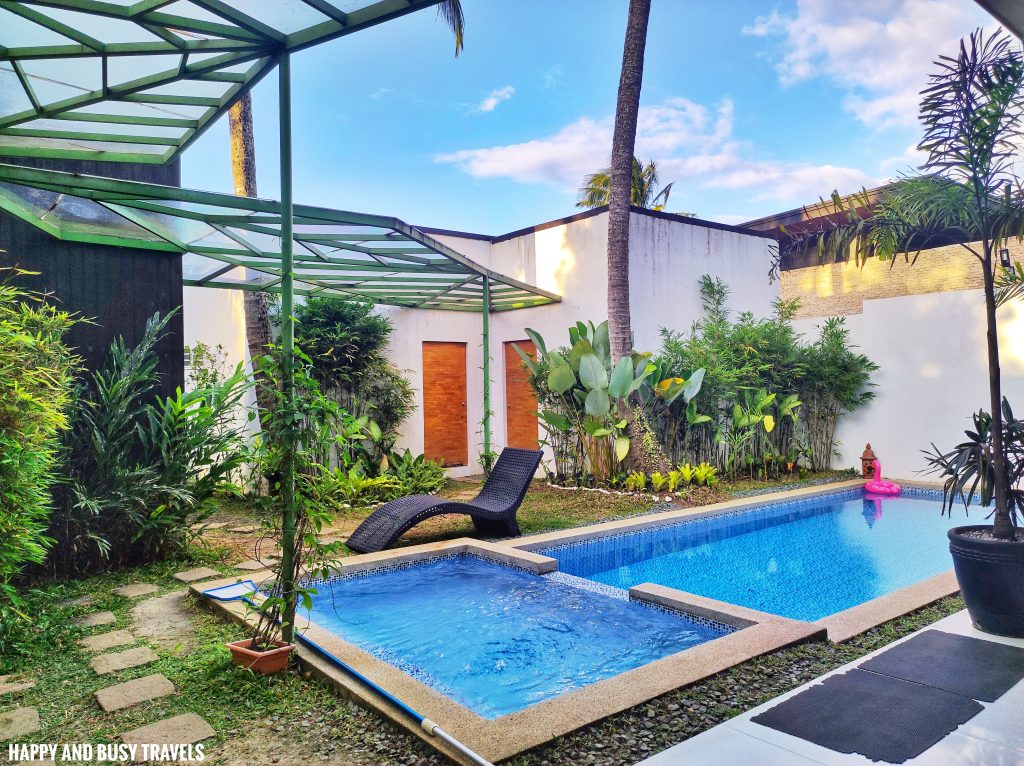 Happy and Busy's Smileys for Leaf Residences Tagaytay
Overall, we LOVE the private villa. As mentioned earlier, if we were given a chance we would like to stay there longer. We actually do not know that there are private villas in Tagaytay with a swimming pool, but when we saw this one, we were really glad. Big resorts in Tagaytay have no heater in their pool, but this one has a heater!
Cleanliness
Everything is properly maintained and clean.
Facilities
Service
Value for money
Location 
Ambiance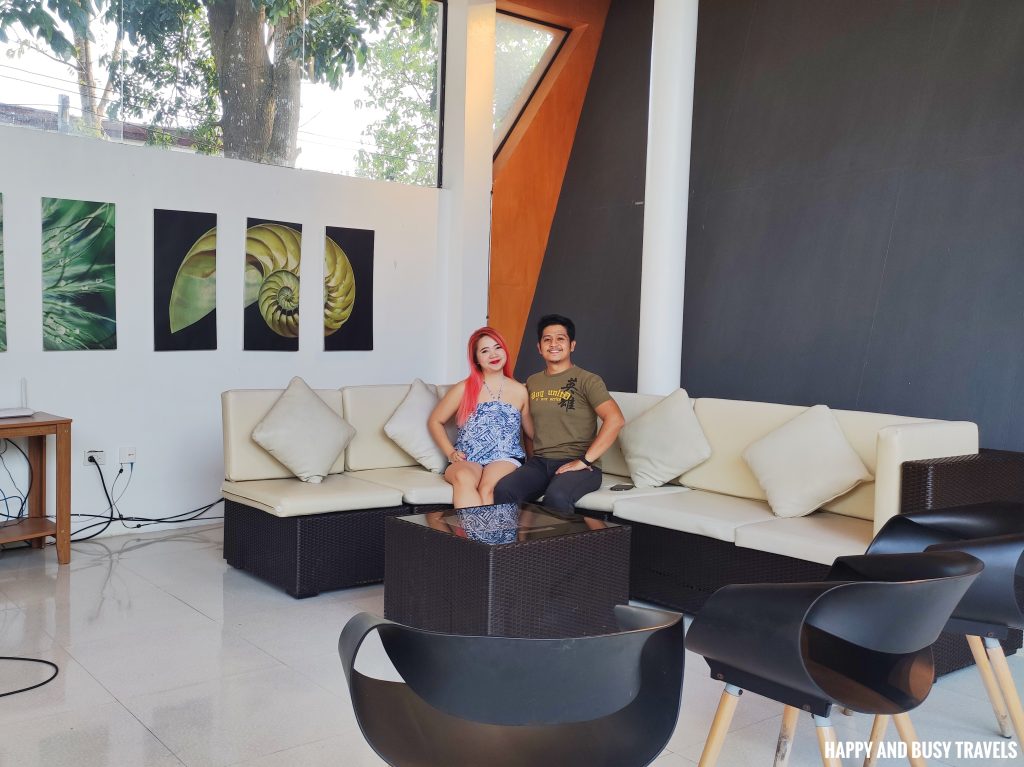 More exciting hotel reviews are at https://happyandbusytravels.com/category/hotels/ so do not forget to check it out!
Like! Follow! Subscribe! to our social media accounts: