Boodle Gang, Bacoor, Cavite
Last Saturday, I visited Boodle Gang in Bacoor Cavite together with the other bloggers and influencers. Boodle Gang is a restaurant who served Filipino food Boodle Fight style, and it is a nice place to hang out with your friends and family.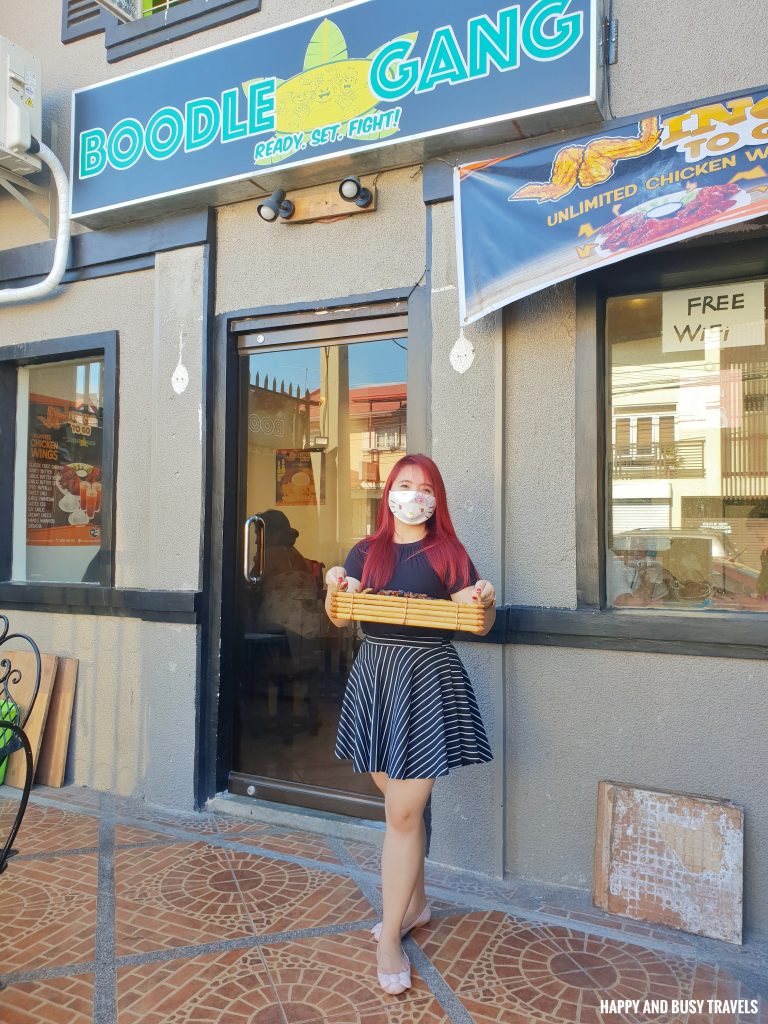 Important Information about Boodle Gang
Facebook Page: https://www.facebook.com/boodlegang
Instagram: https://www.instagram.com/boodlegangboodlefight/
Contact No: 0998 400 5327
Address: Blk. 28, Lot 14 Phase 3, Camella Central Park, Springville village, Molino III, Bacoor, Cavite
Google Maps Link: https://goo.gl/maps/vq8eYpX48B4ZMjdc6
Eating options: Dine in, take out, and delivery
Operating hours: 10AM – 12 Midnight
Payment option: Cash
Wifi is available
The Food
Boodle Gang specializes in Boodle Fight which is a Filipino traditional way of eating. In this method all of the viand, rice, and sides are on the Banana leaf, then each person has to eat by using their hands while digging in the delicious Filipino food.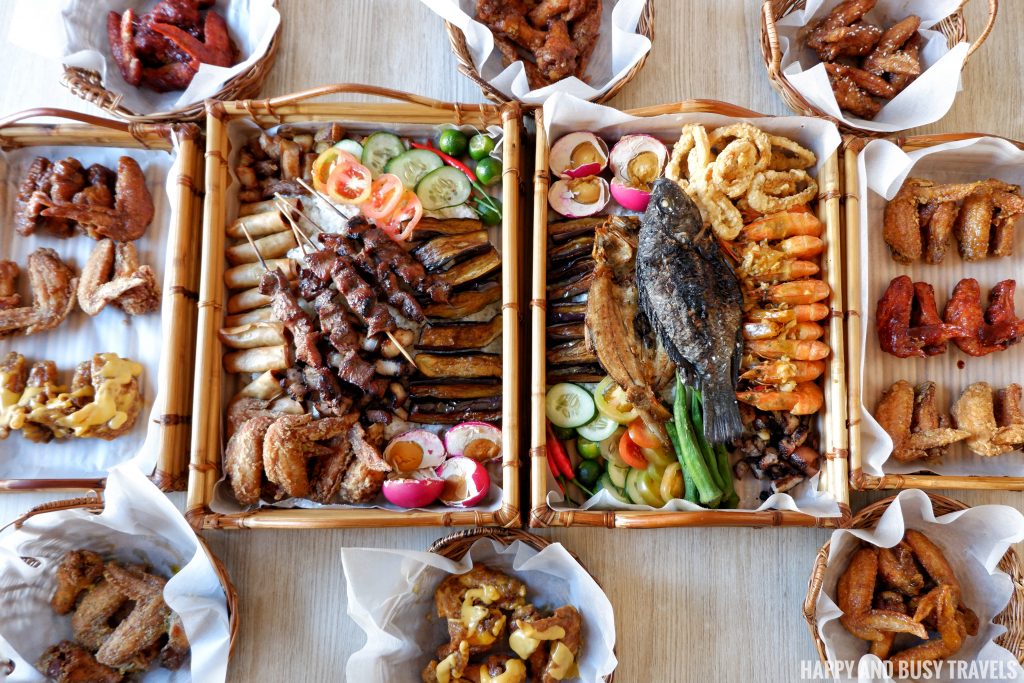 During our visit, the food were not placed on the Banana leaf, and we did not eat by hand because everybody has to be cautious. During the COVID 19 pandemic, boodle fight has been discouraged. Anyway we were in the restaurant to enjoy the food by eating all of the FIlipino dishes boodle fight style or not.
The Boodle Fight Feasts
Barkada Boodle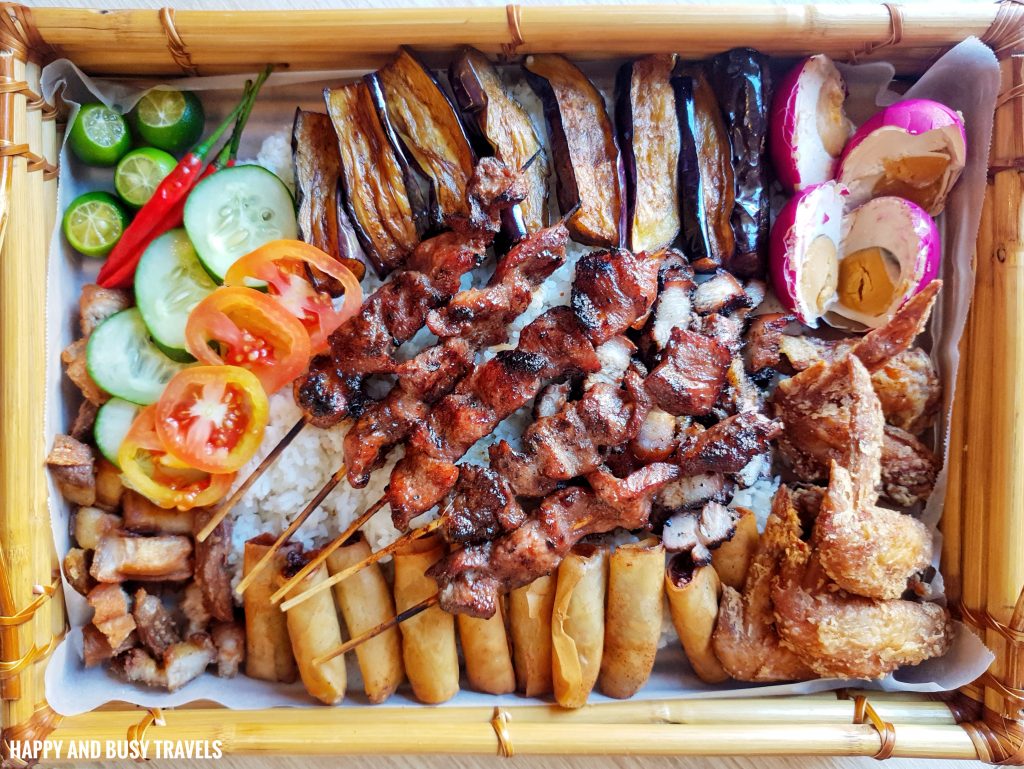 This is the Barkada Boodle. It contains Pork BBQ, Grilled liempo, Cebu Lechon Belly, Lumpiang Shanghai, Bacon Crackling, Tomato Salsa, Cucumber, Inihaw na Talong (Grilled Eggplant), Salted Egg, and Steamed Rice.
I really like this one because I love meat especially grilled meat! The name "barkada" suites this package so well because "barkada" means a group of friends, and usually in a group of friends grilled food is the best choice.
Each viand is cooked the Filipino way, and they are delicious. I would highly recommend first timers to try this one.
All Seafood Boodle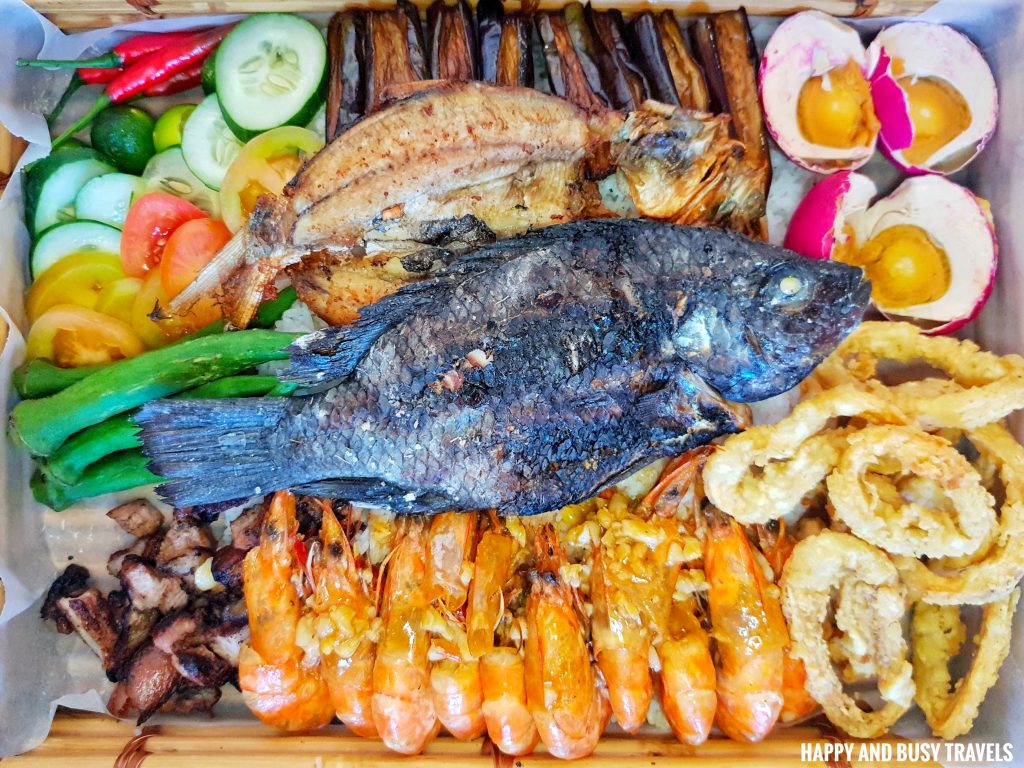 This is the All Seafood Boodle. It contains Buttered Shrimp, Calamares, Tuna Belly, Grilled Tilapia, Relienong Bangus, Tomato, Cucumber, Inihaw na Talong (Grilled Eggplant), Salted Egg, and Steamed Rice.
Every seafood lover will love this one! I think my brother and mom will also love this too!
Each boodle feast comes with unlimited rice!
Wings to Go
Boodle Gang restaurant also sells Chicken Wings, these are under their Wings to Go Menu.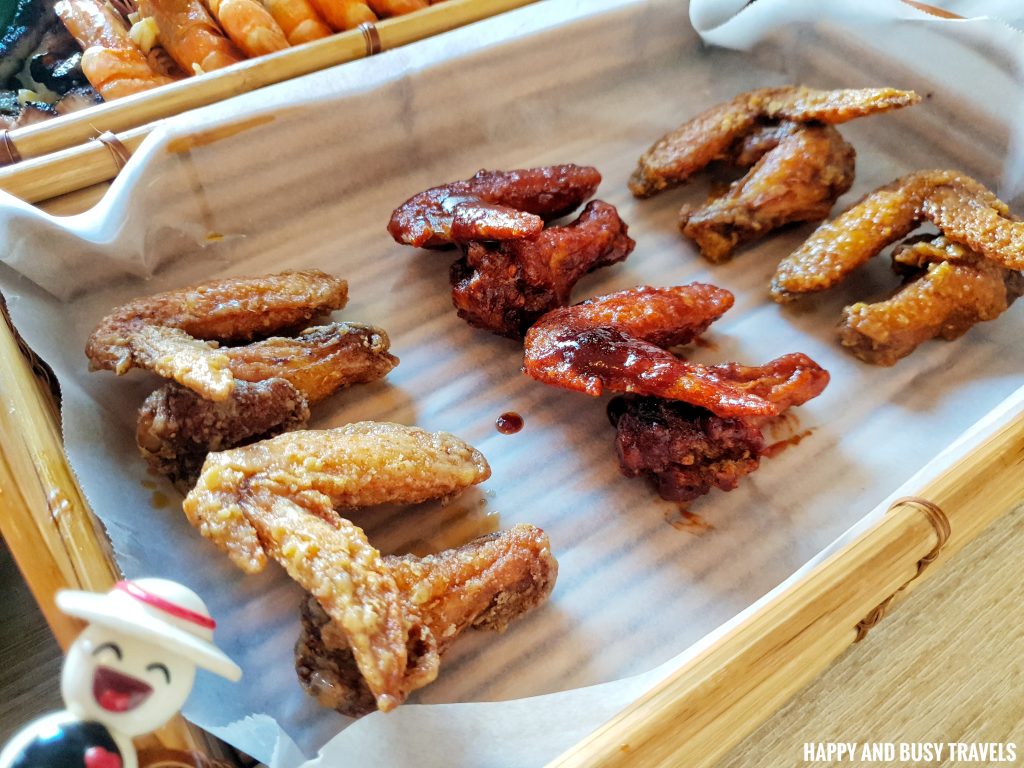 There are 16 flavors, here are some of them…
Honey Butter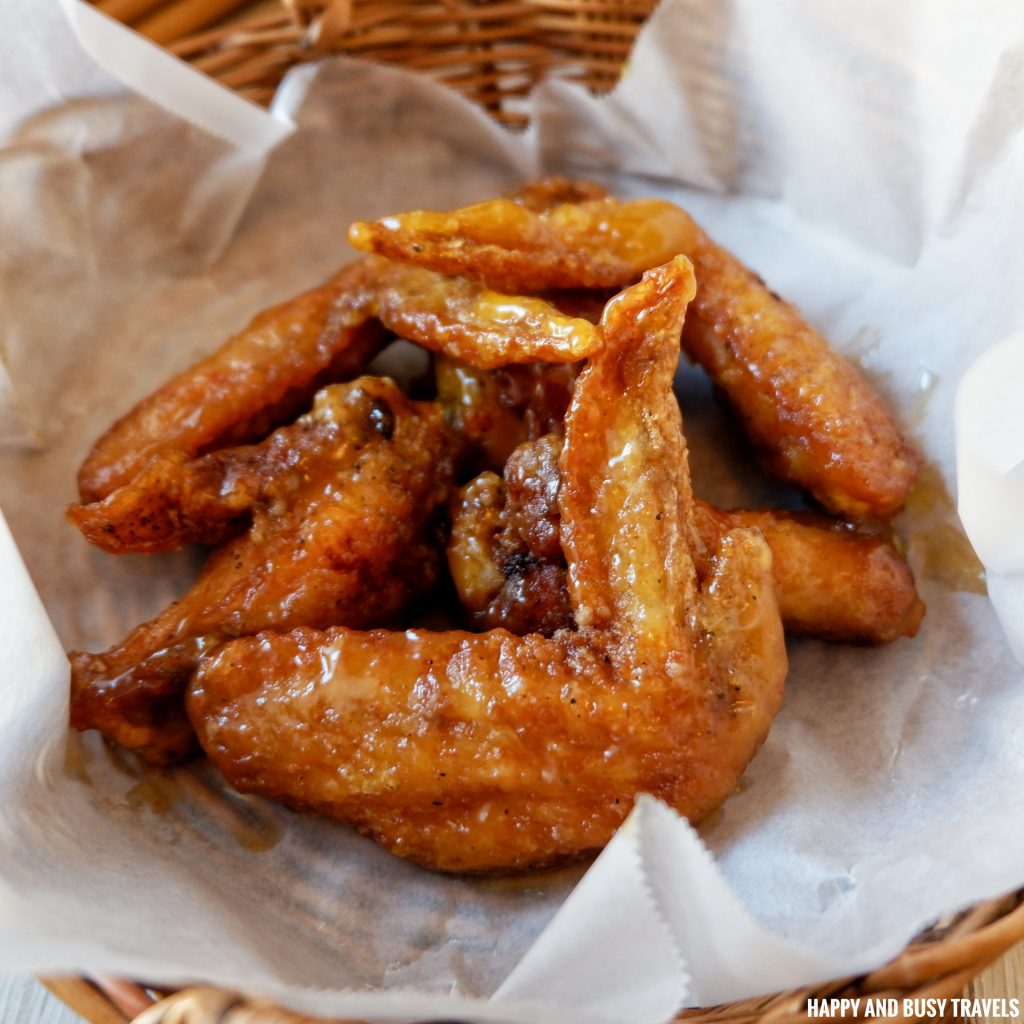 The blend of the sweetness of the honey and the butter is nice.
Soy Garlic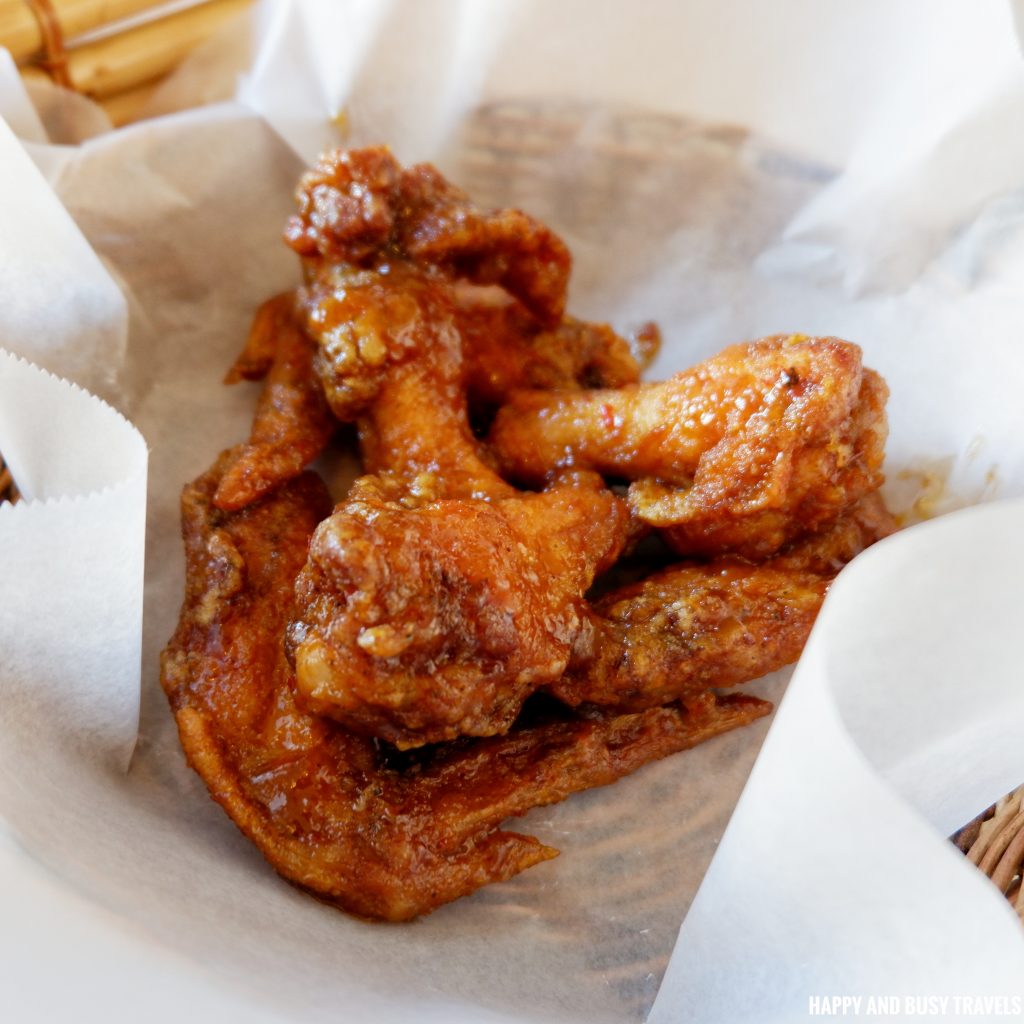 If you do not prefer sweet flavor, this is for you. It has a little bit of saltiness with the garlic in it.
Creamy Cheese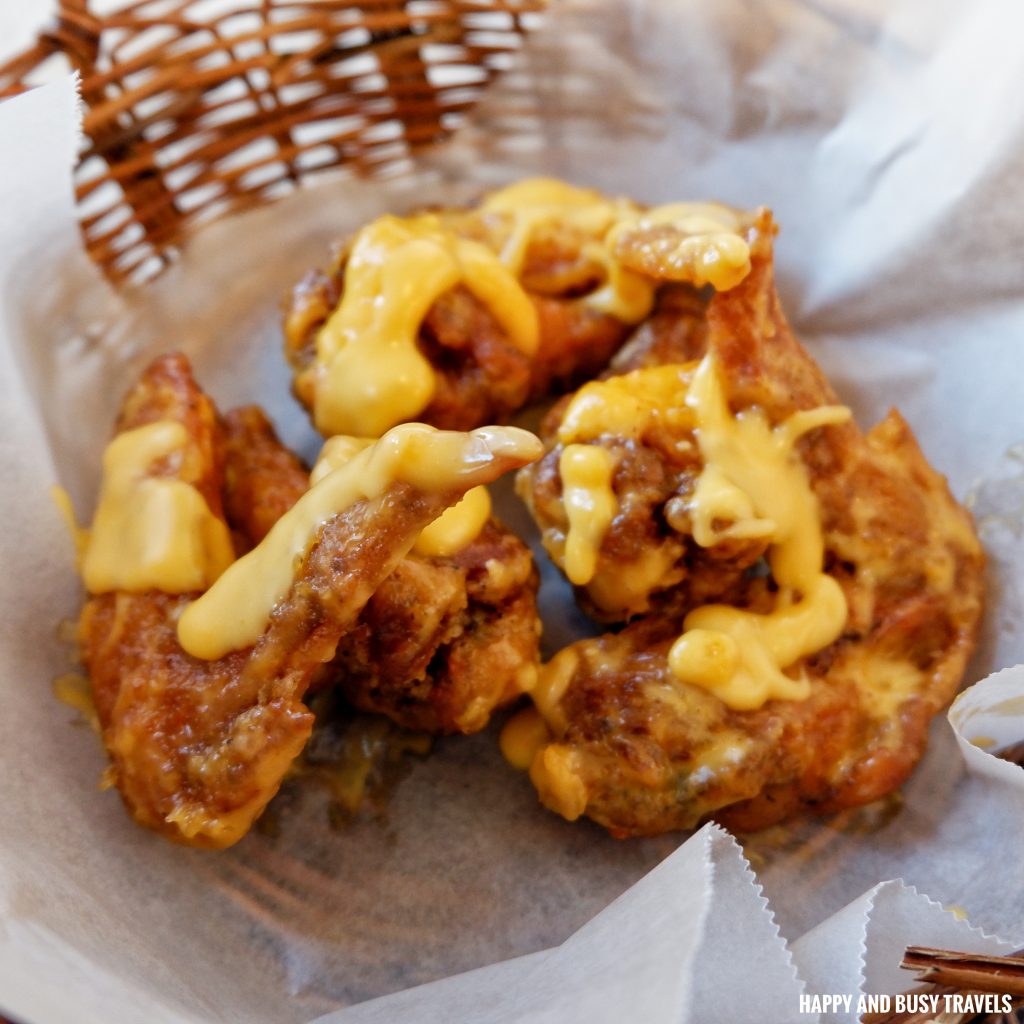 This one is perfect for the cheese lovers.
Sweet Chili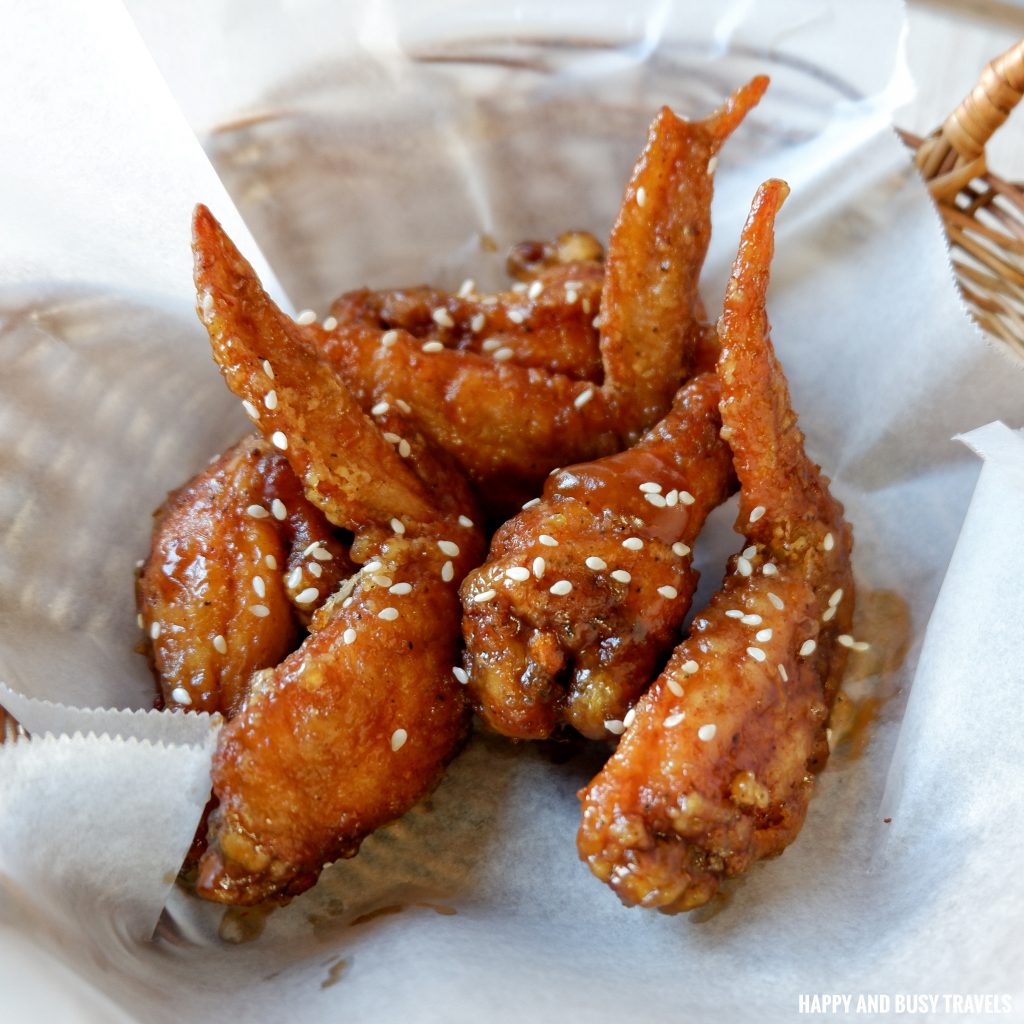 I personally like this one because I like the sweetness and the little bit of spiciness of it. Plus it has sesame seeds which added to the flavor.
Garlic Parmesan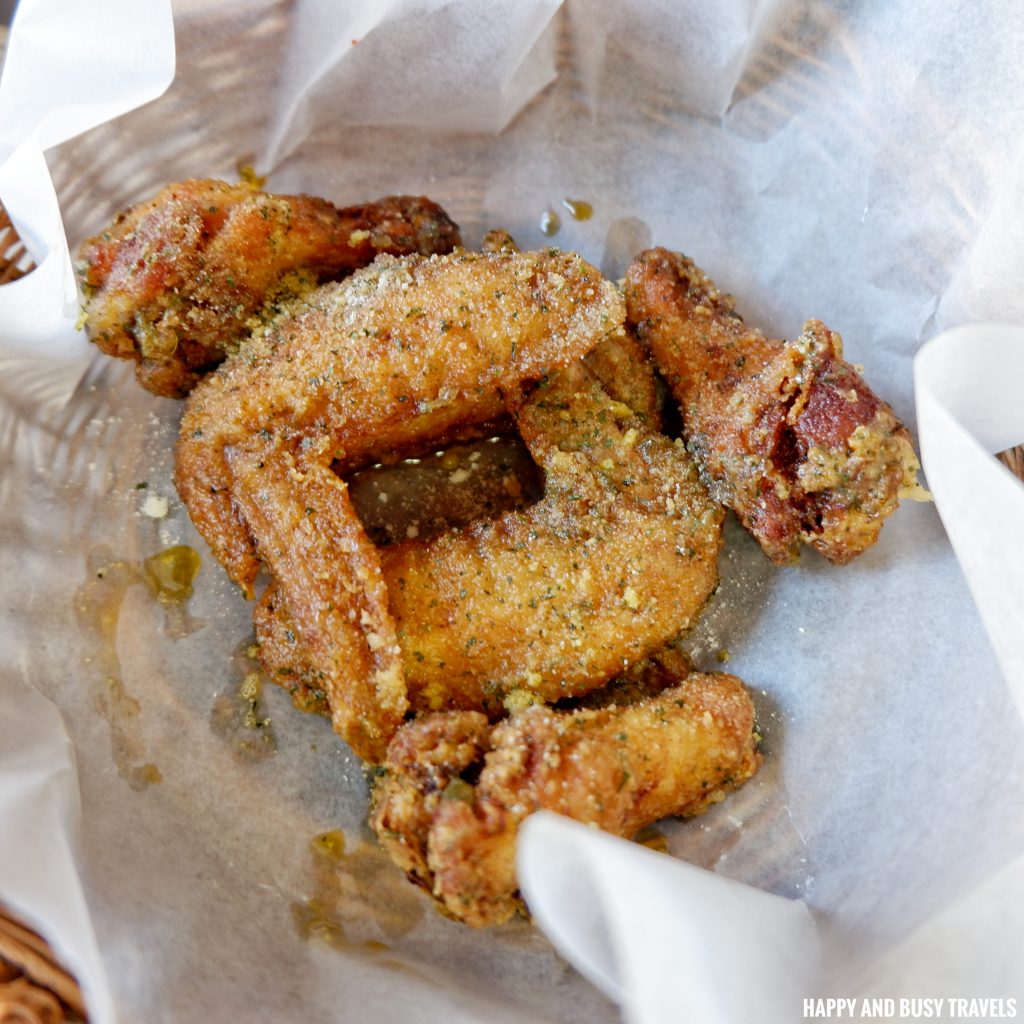 Just like the other flavors, this one tasted nice too. The combination of garlic and parmesan cheese made this delicious.
Wings and Pica Pica Platter
Aside from the unlimited wings, they can also prepare Chicken Wings with snacks.
Wings with Fries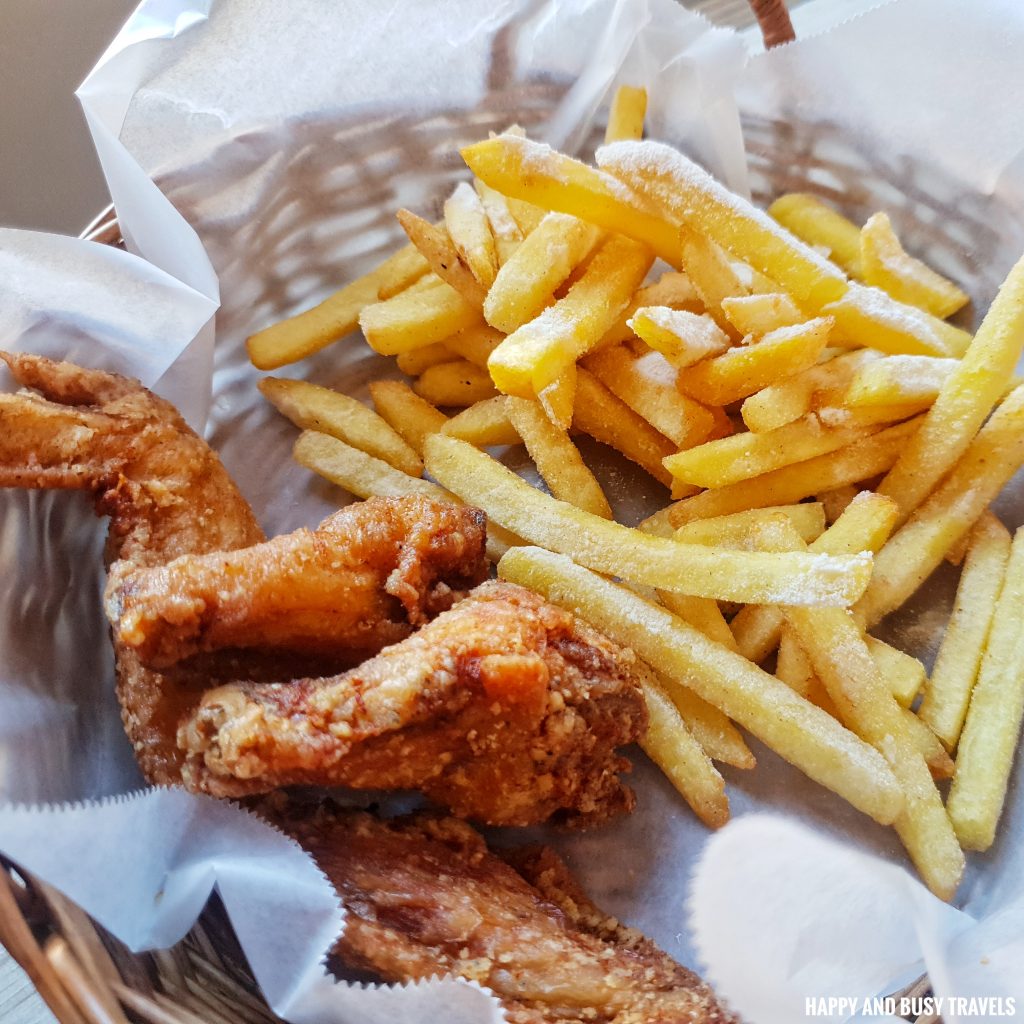 Wings with Nachos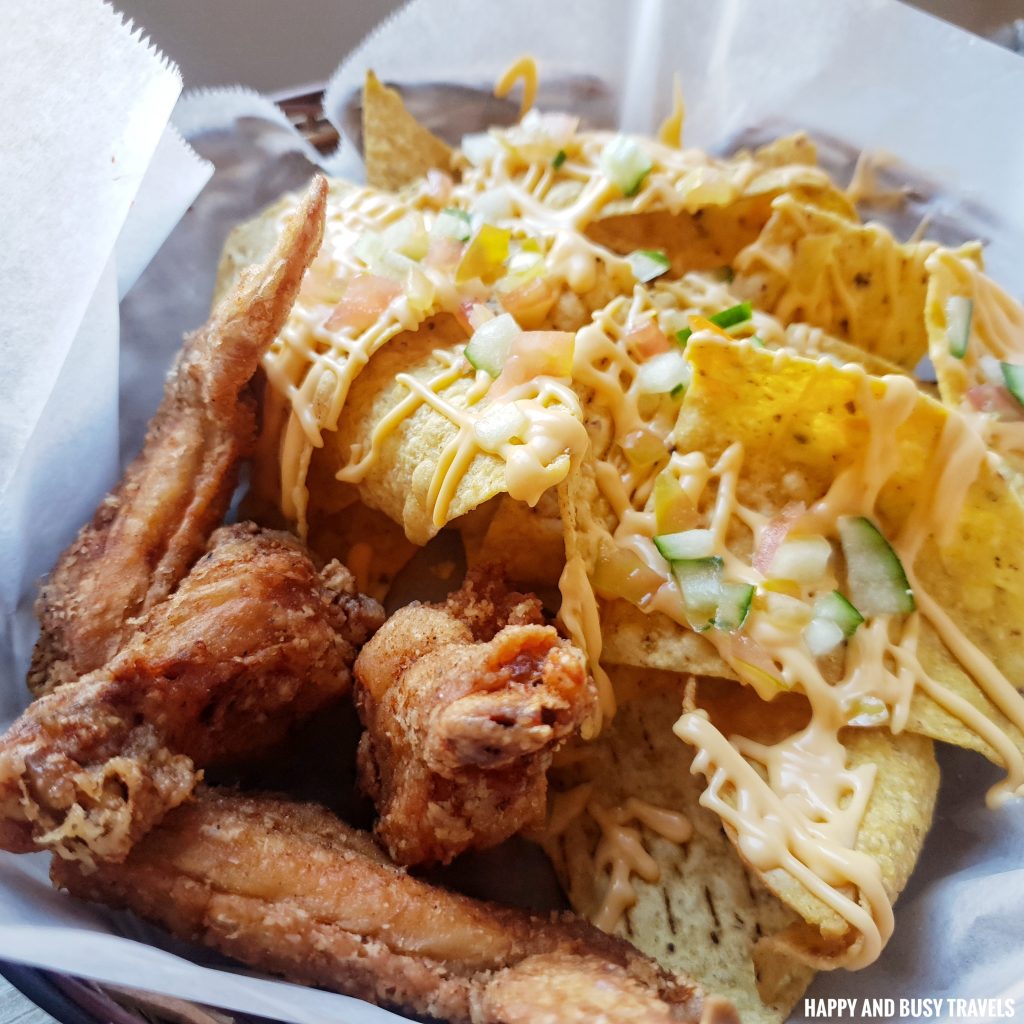 Boodle Gang Menu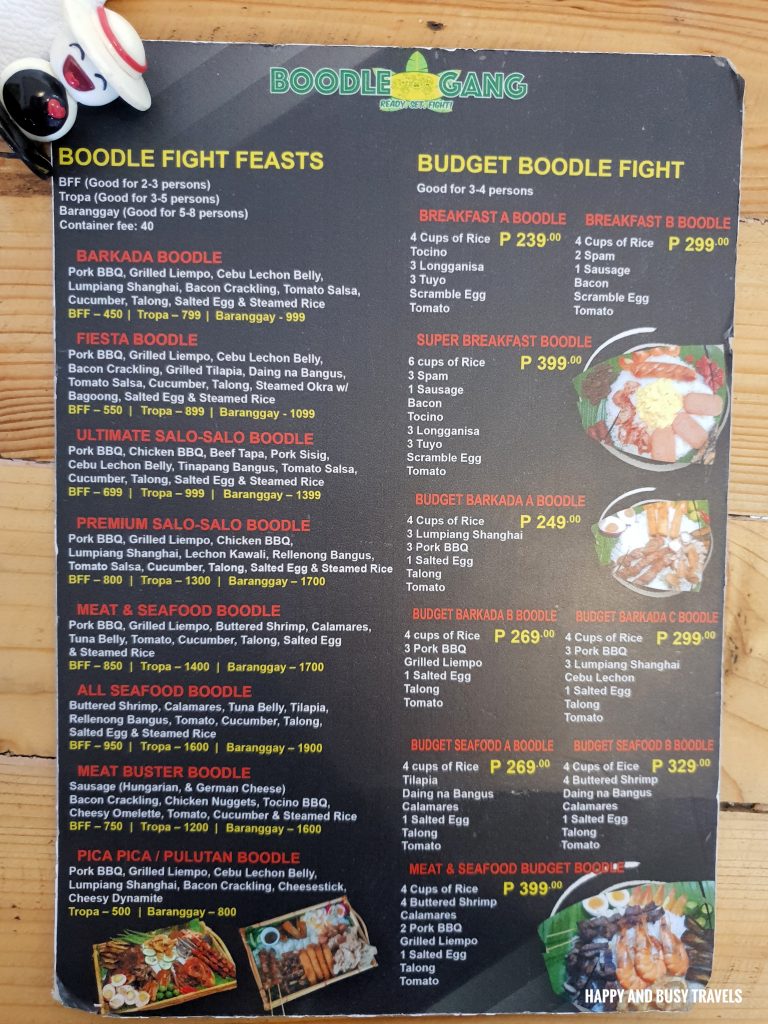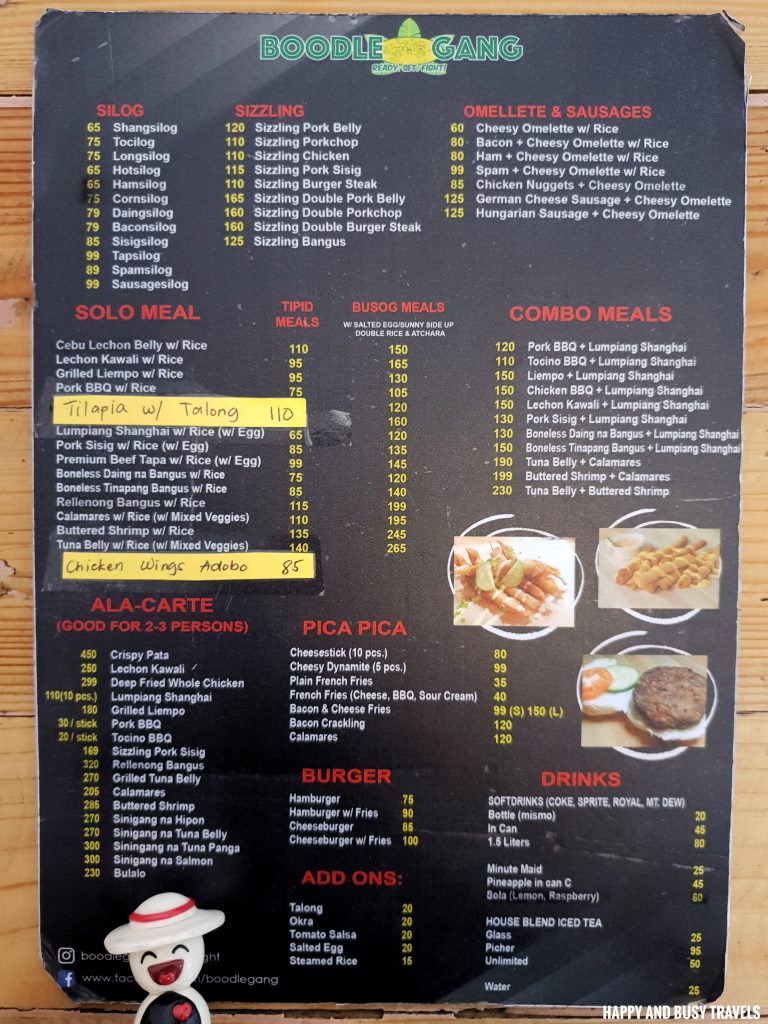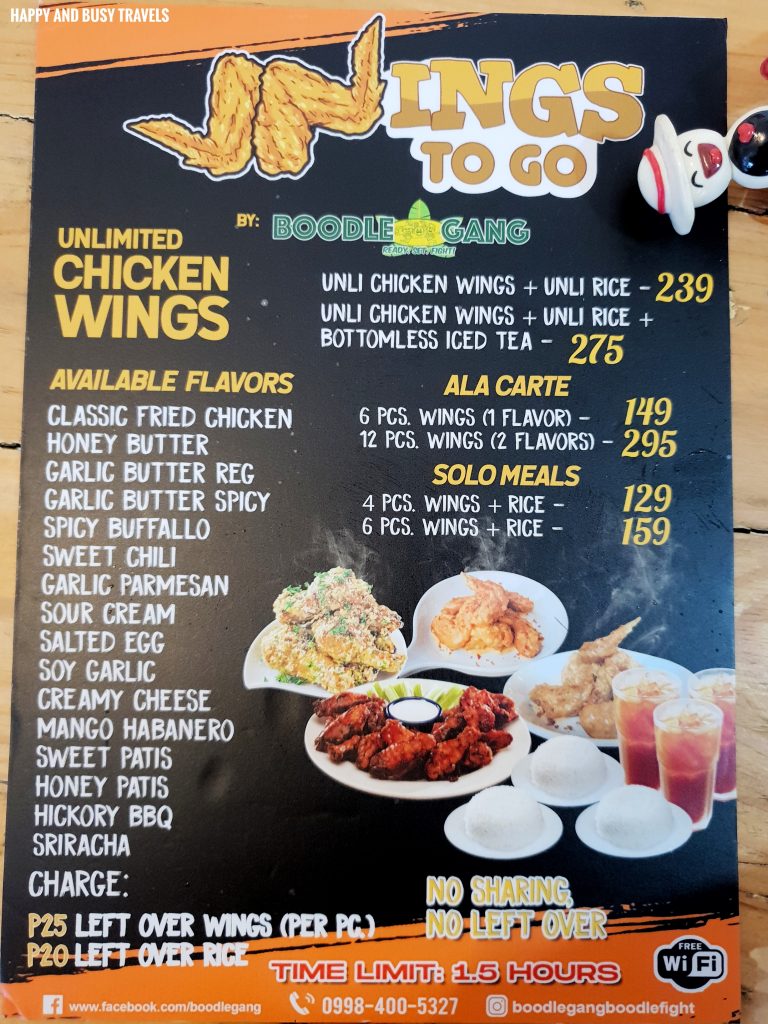 Happy and Busy's Smileys for Boodle Gang
Overall we recommend the restaurant. Their dishes are delicious and they are sold in affordable prices. If you want the full boodle experience, I suggest that you get their delivery services.
Food

The food are delicious!
Location


The restaurant can be easily located. Parking space is limited, anyway you can park through the whole street.
Ambiance

Value for money


The prices are just correct for the amount and the taste of the food.
Service

Comfort Room

Comfort room is okay, one room for both girls and boys.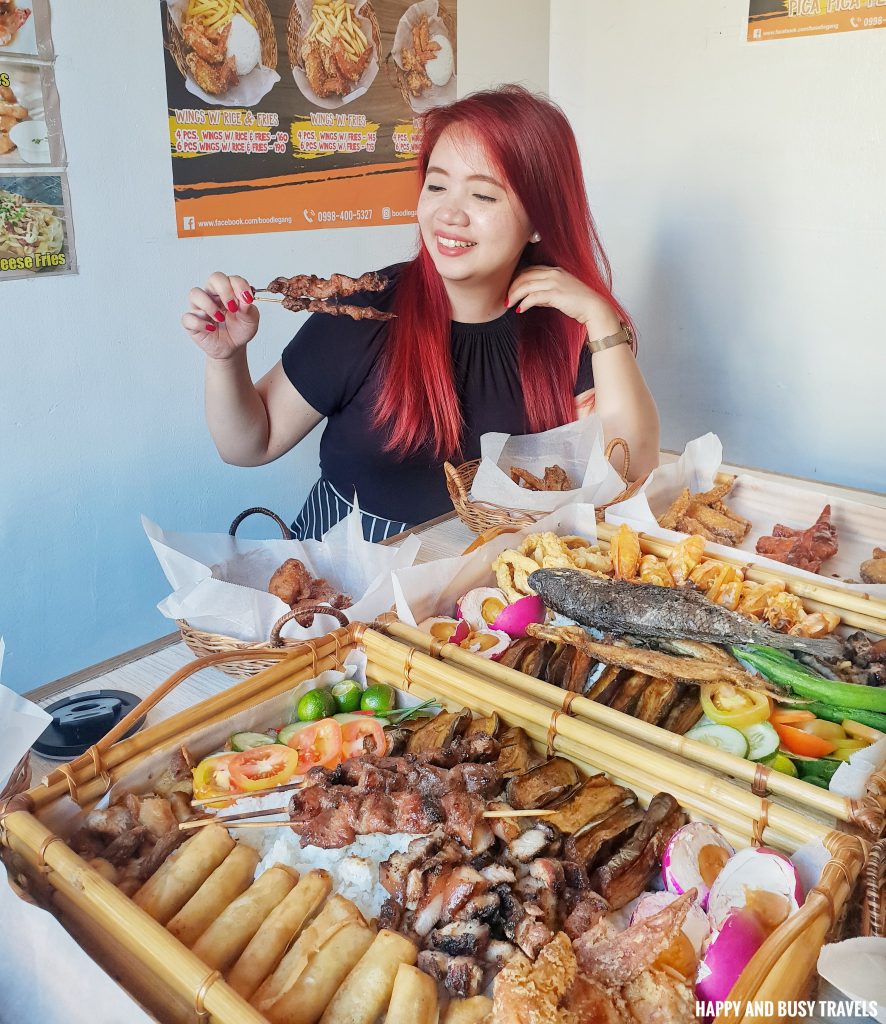 More exciting food and drinks review at: https://happyandbusytravels.com/category/food-and-drinks/