Boracay was closed last April 26, 2018 and was opened in October 26, 2018. Before Boracay was opened, we had a chance to visit Boracay Airport, the new Caticlan Airport while on our way to Carabao Island. Here are some of our experiences with some tips while we arrived and depart from the Airport.
NOTE: Updated as of October 21, 2019.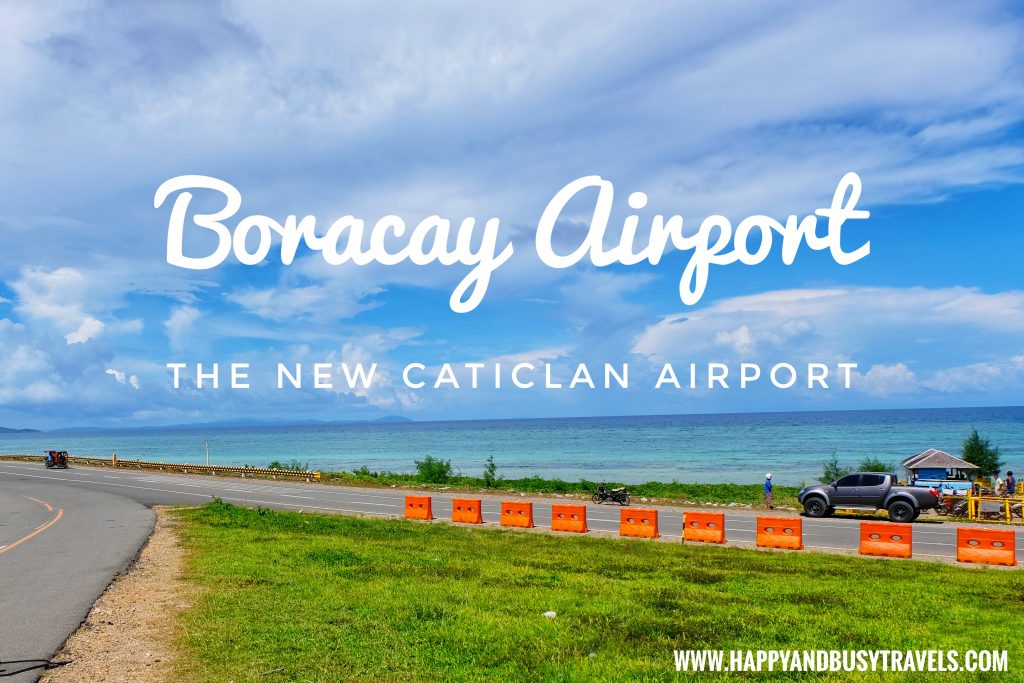 Quick Links
Arrival at Boracay Airport
While Boracay was closed, there was just one flight arriving and departing Boracay Airport. Our plane departed NAIA T4 earlier than the schedule and we arrived in Boracay Airport 15 minutes earlier than the schedule. Wow! This was a delight because flight delays in the Philippines is normal. ?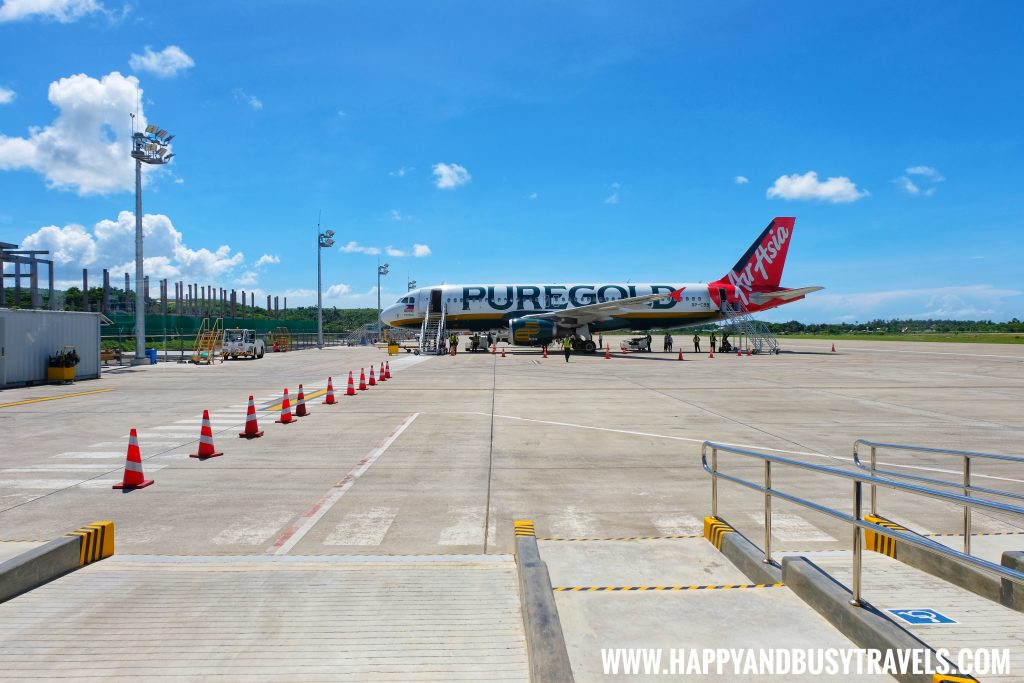 As soon as we arrived each passenger were given umbrellas to be protected from the heat. As noticeable from the picture, we can easily say that the time was around 12 in the afternoon, and the heat was too much!
After the scorching heat, we went inside the arrival area.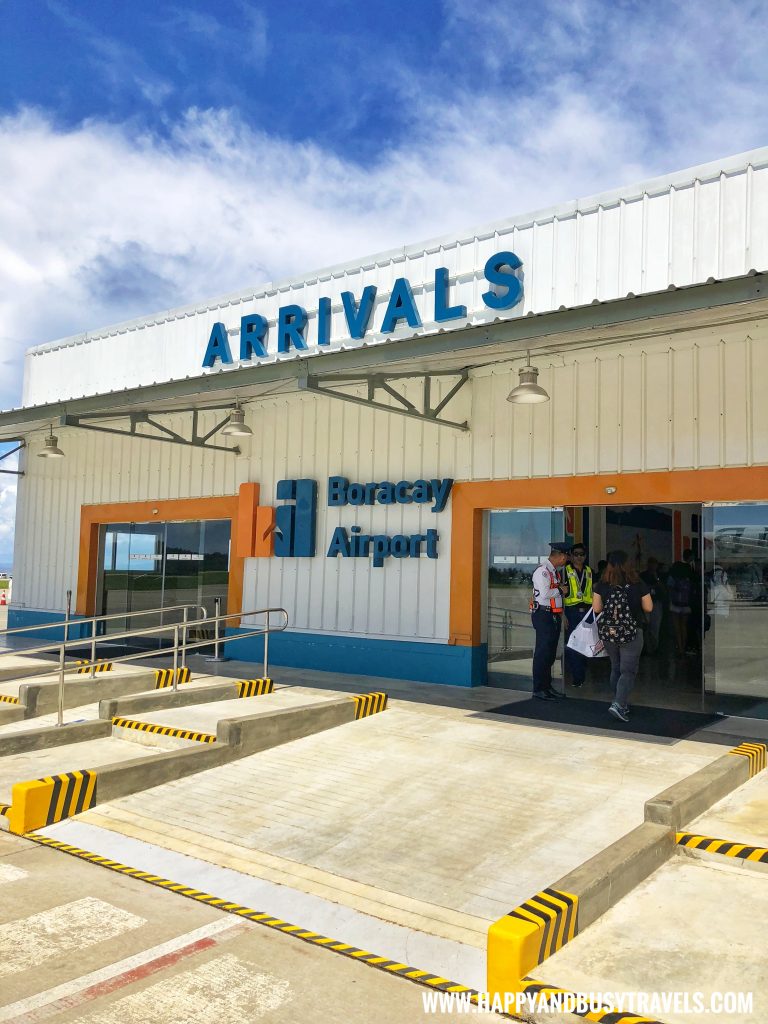 UPDATE!
In October 27, 2018 we went to Boracay Airport via Cebu Pacific. There were delays but these were because of NAIA T3 traffic.
When we arrived in Boracay Airport, the festive atmosphere was present!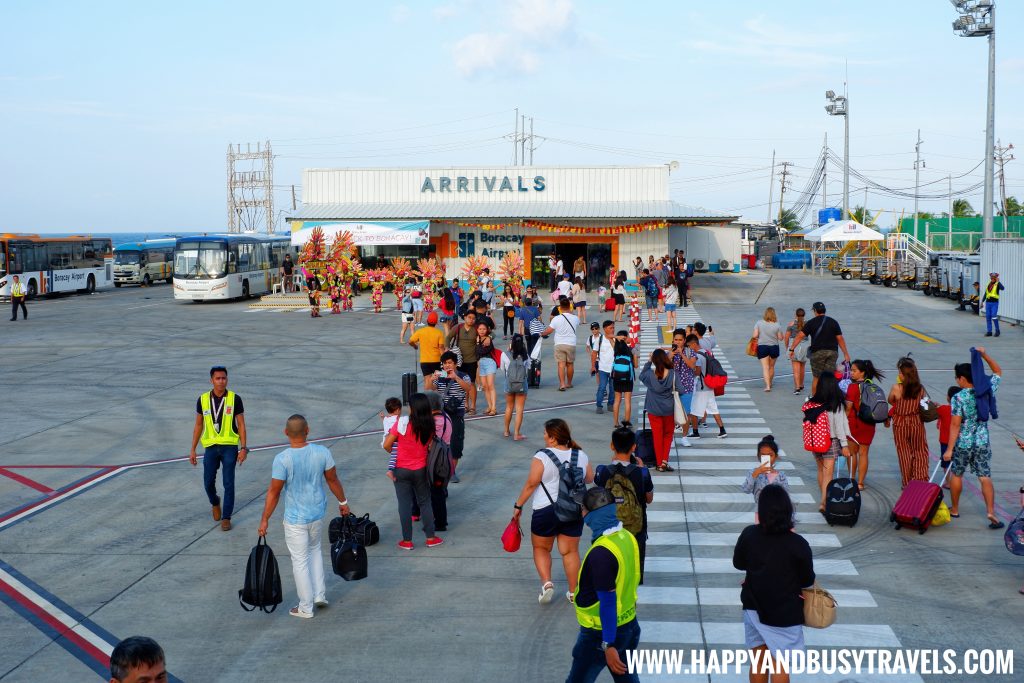 Ati-Atihan Festival!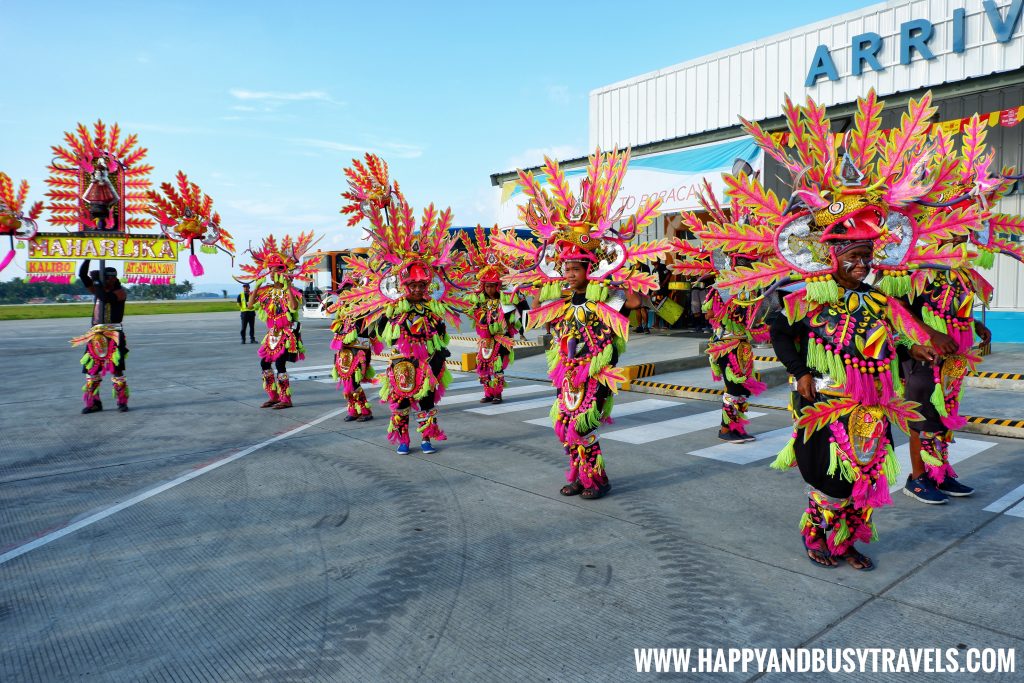 Of course we had to join the fun!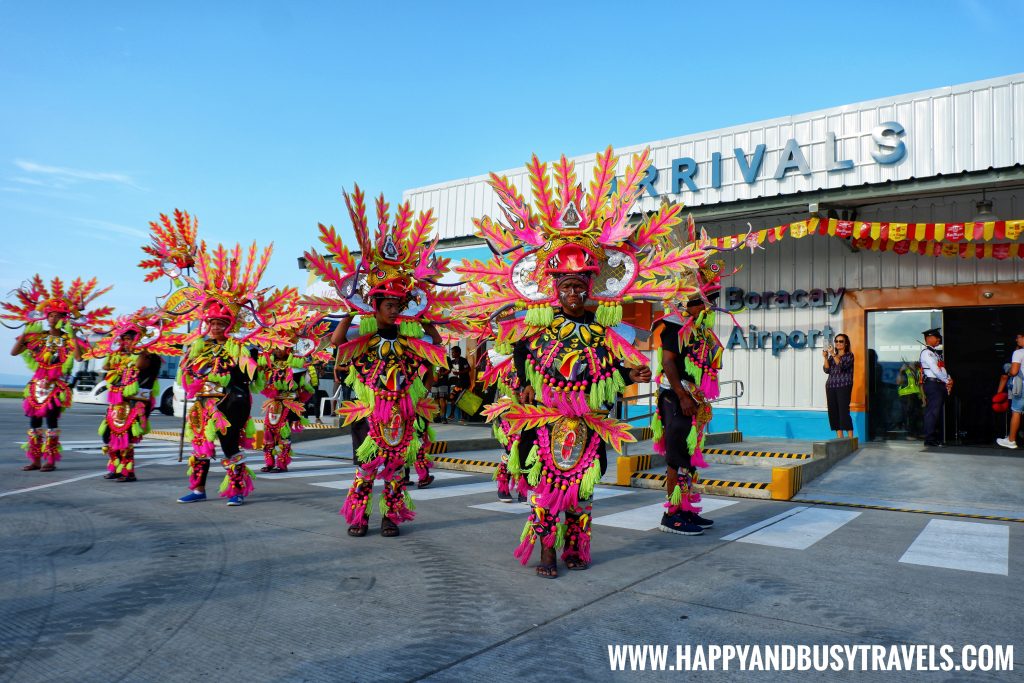 Our arrival was fun! We can't wait to see Boracay
Inside Boracay Airport
The airport looked a lot different than before! But it was also noticeable that the construction is not yet finished.
There were posters of welcoming the guests in Boracay.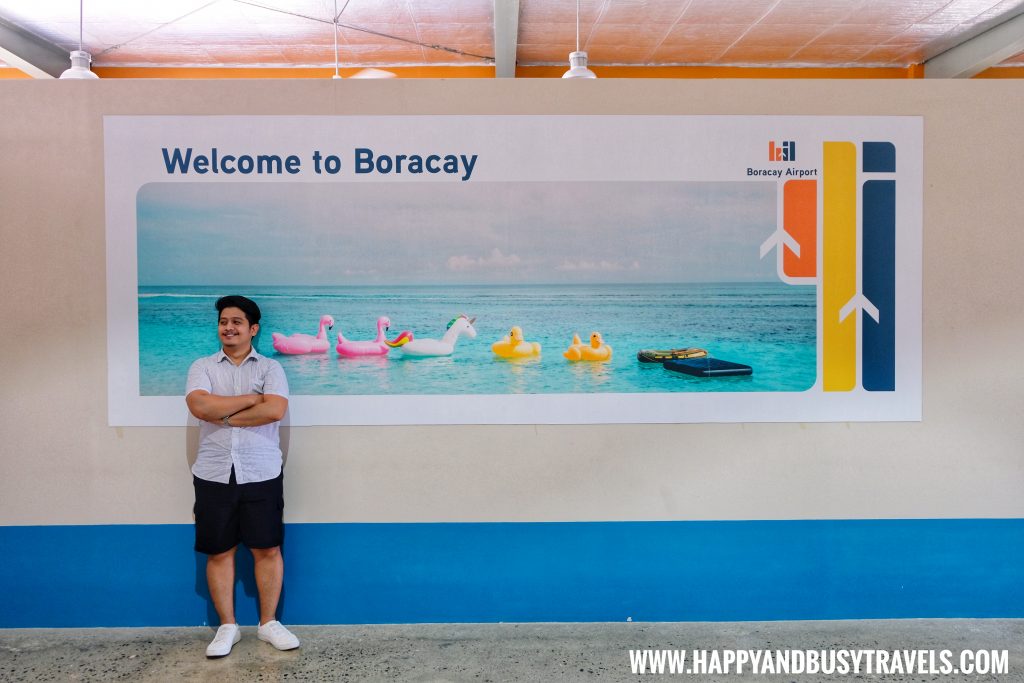 There were reminders of the new rules and regulations on Boracay Island.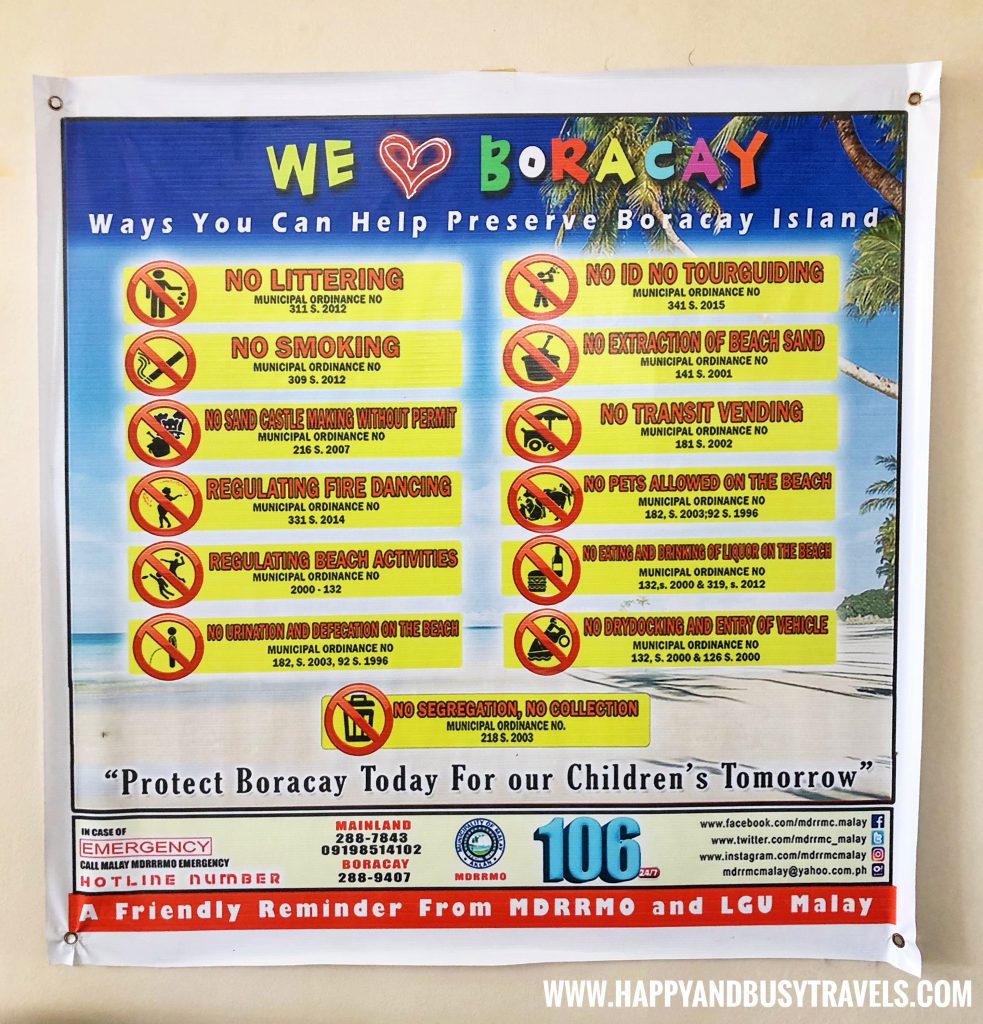 Baggage Claim
The baggage claim area is different from other airports because the baggage were just placed on the window like area.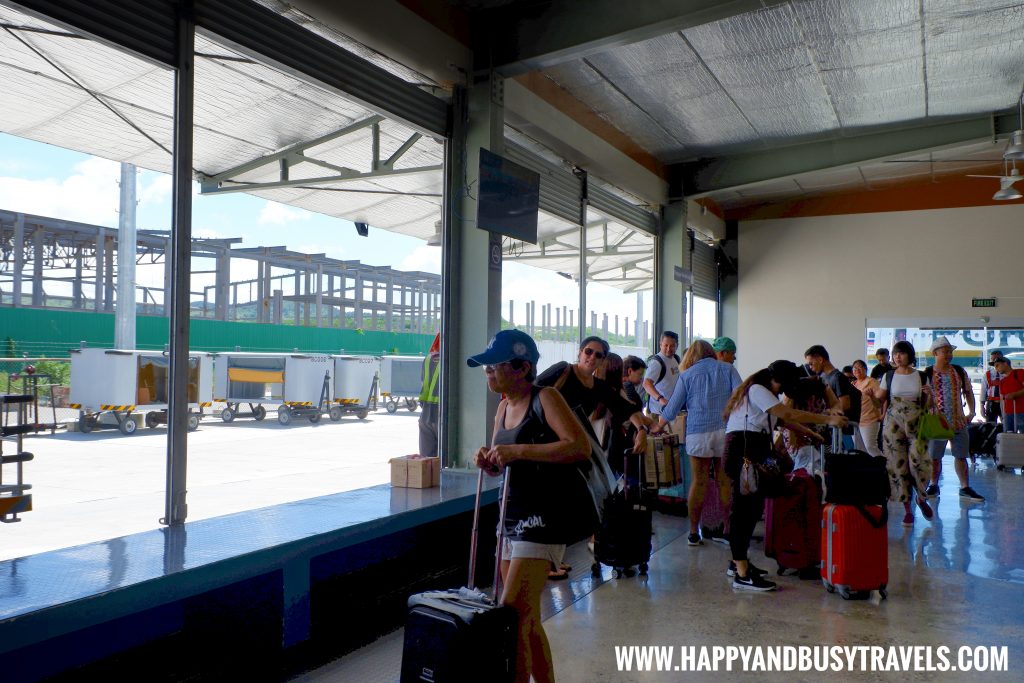 We're not sure if this will be the permanent baggage claim area. But I have a feeling that this is permanent because we arrived when it was the soft opening of Boracay.
Pro: Passengers can easily see their baggage arriving.
Con: Passengers go around to look for their baggage instead of waiting for it.
If you are not in a hurry, we suggest that you wait for the people to subside before getting your baggage.
UPDATE!
There was a free drink upon arrival in the airport! Woo the party has started!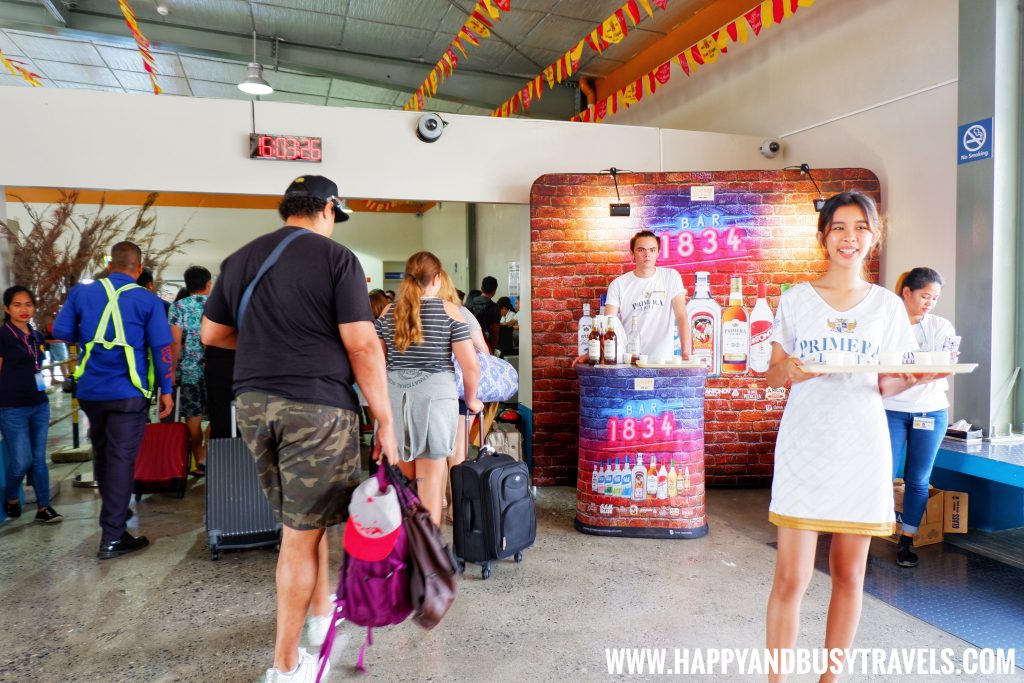 Departure in Boracay Airport
After our Carabao Island trip, we went back to Boracay Airport to go home to Manila. ( I am also adding photos during our trip back from Boracay)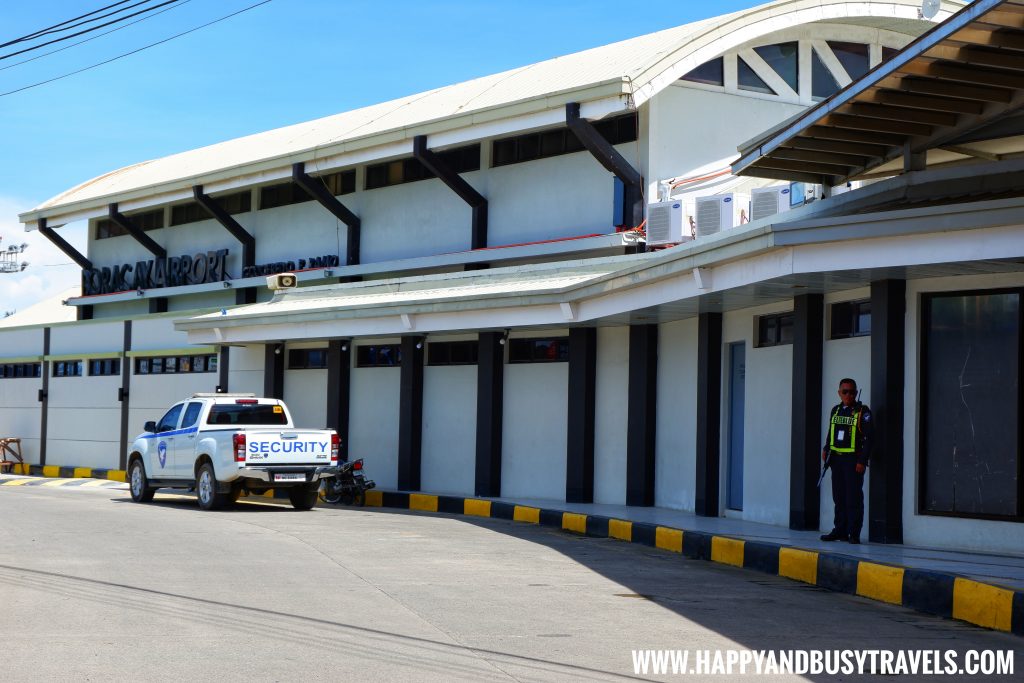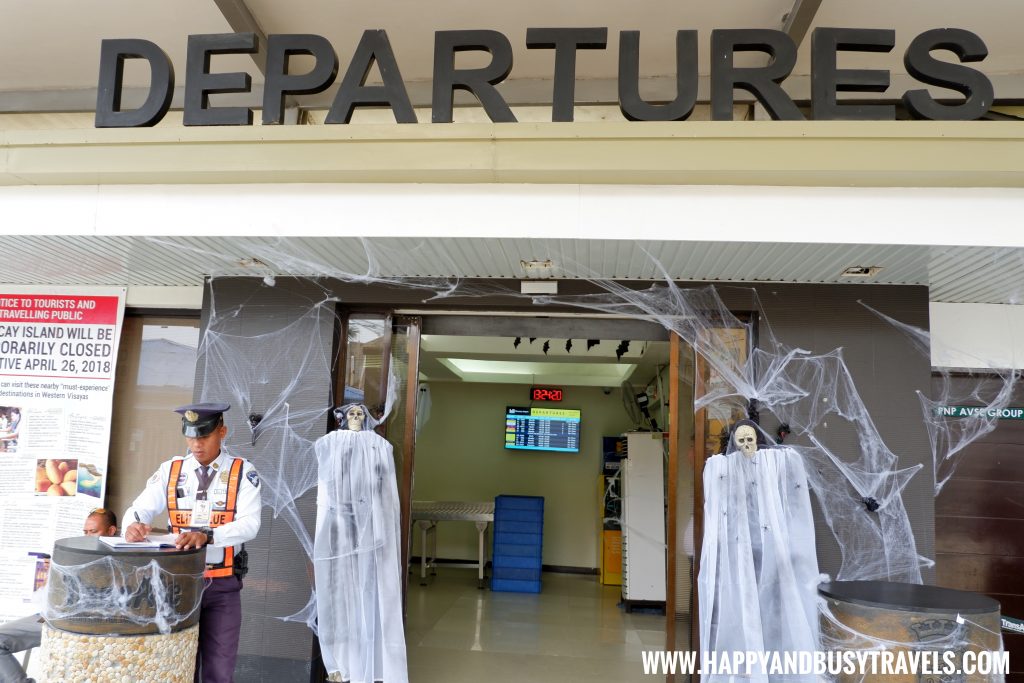 Upon entering the airport, there was an x-ray machine immediately.
After the first security measure, we went to the check-in counters.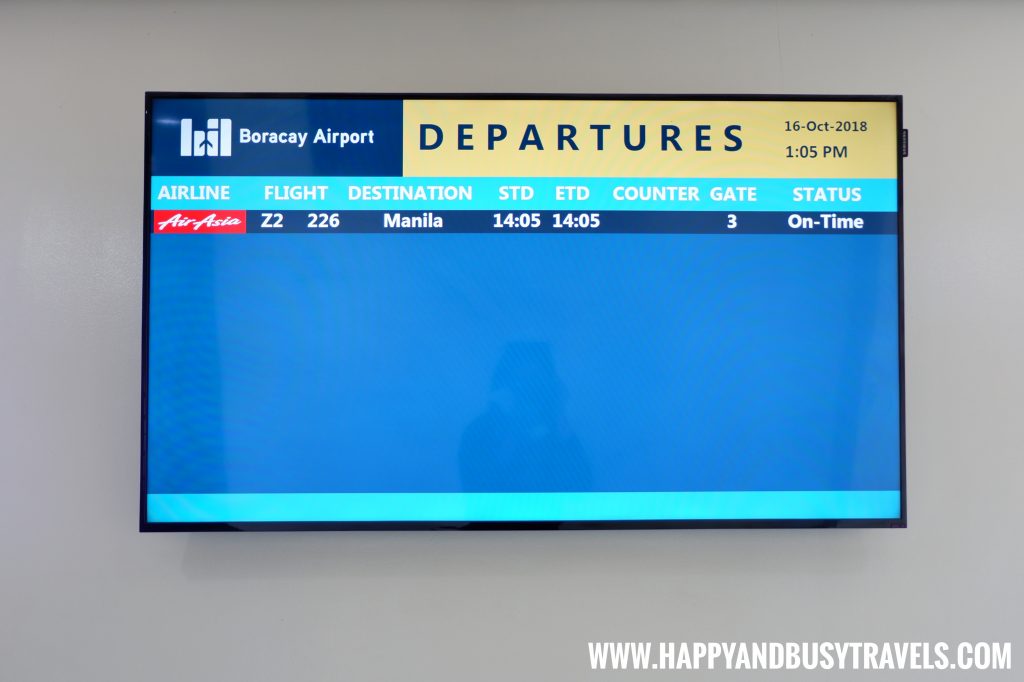 Check-In
Checking in was not hard, we just went to the Air Asia counter and had our boarding passes printed.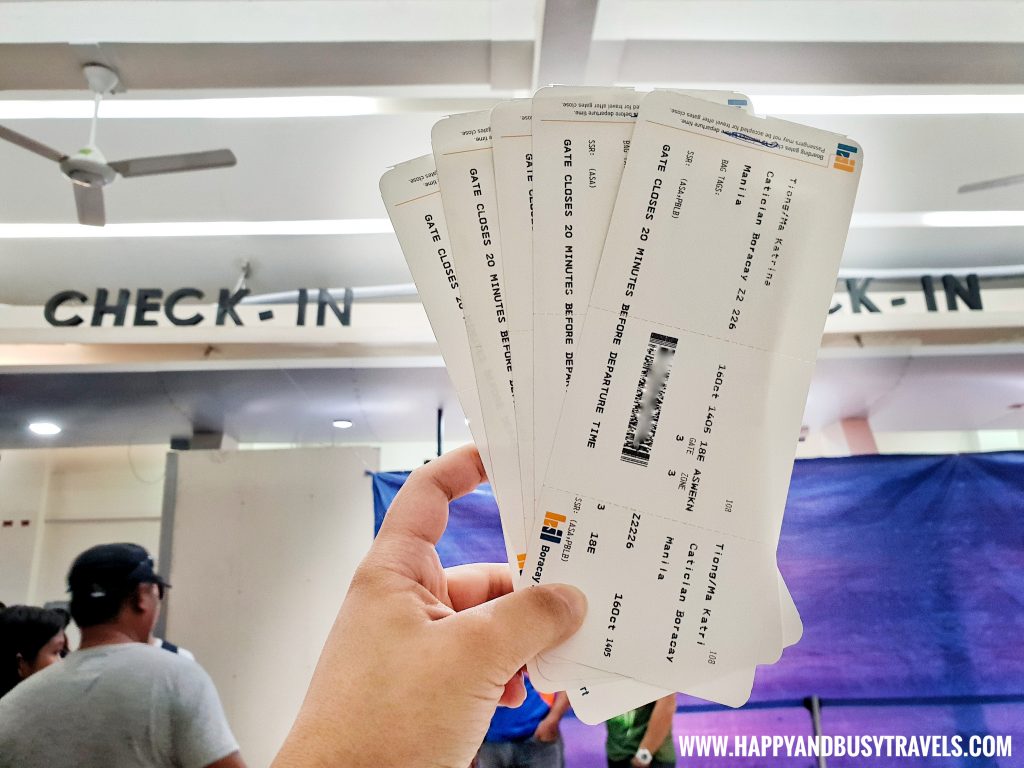 The boarding pass were cool! There were no names of the airlines, instead it has the logo of Boracay Airport.
If you prefer to check-in by yourself, you can do it by using the self check-in machines.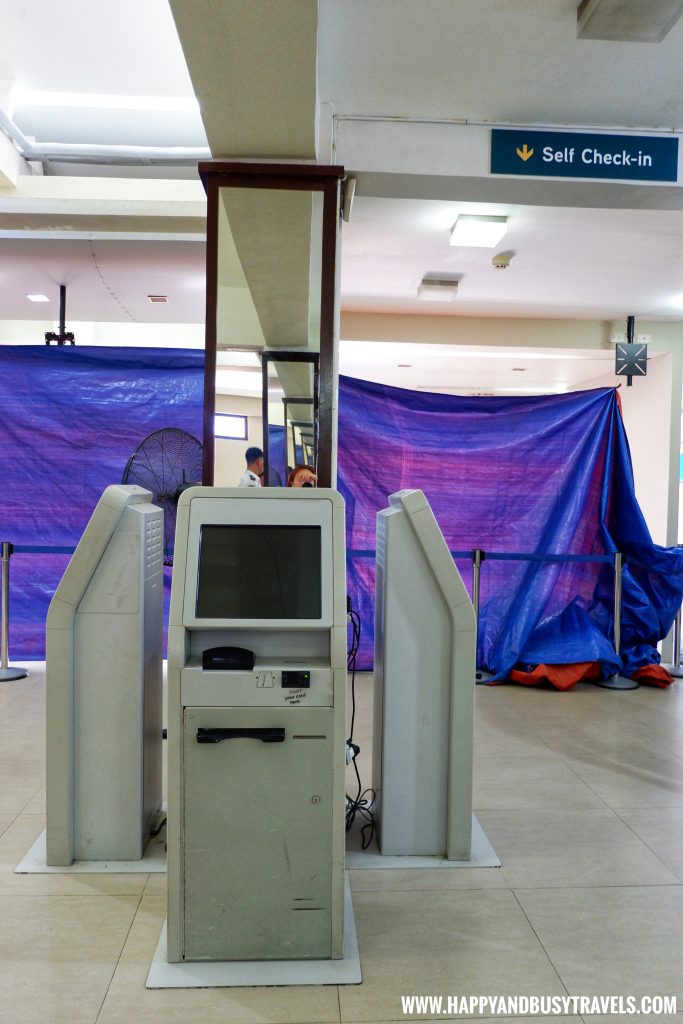 The machines were not yet available during our flight but it will be operational as soon as Boracay Island will be opened.
UPDATE!
The airport was fully decorated with Halloween ornaments!
Here were the check-in counters during our visit.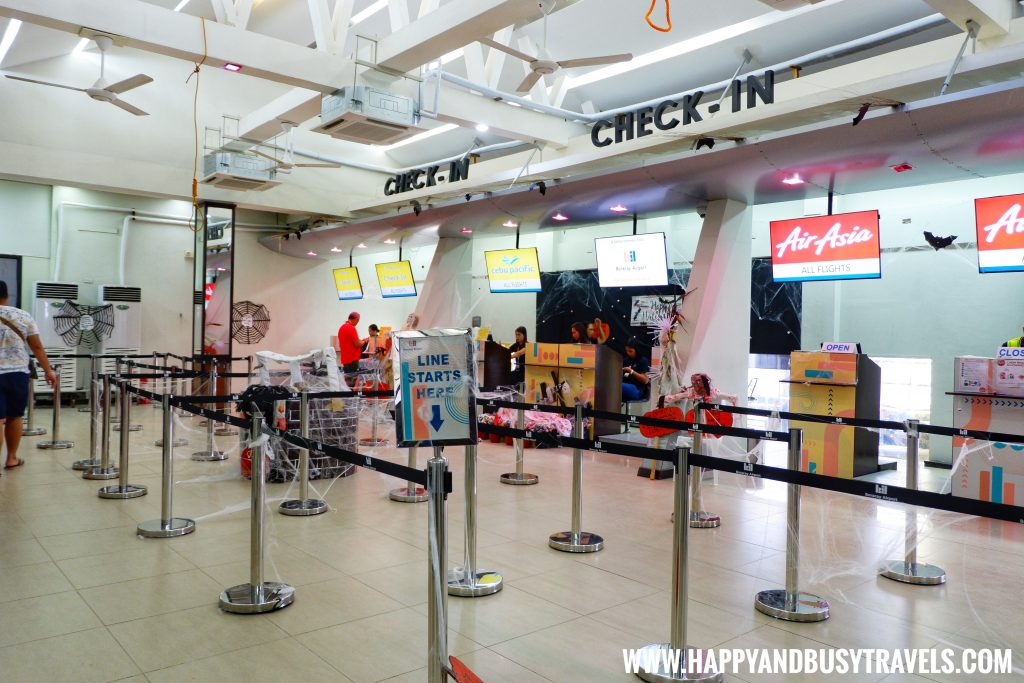 Ohhh the new airport has spider webs HAHAHAHA ???
Boarding Gates
After another security check, we went in the boarding gates immediately.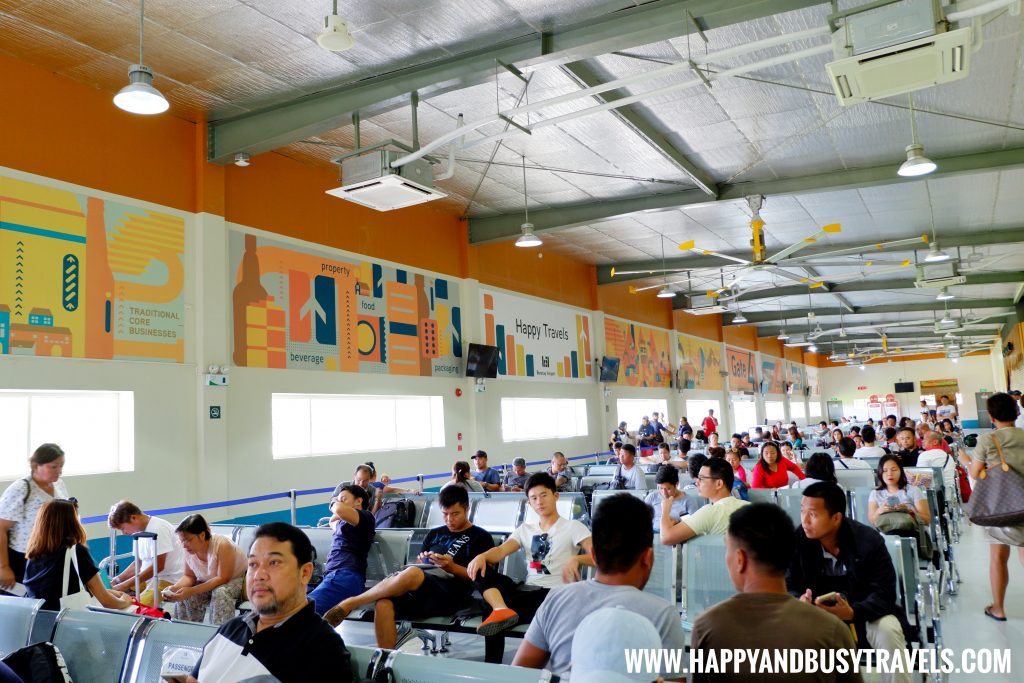 The area was spacious and can accommodate all of the passengers waiting. On our first visit, there was just 1 flight for the day so the area can really accommodate everybody.
During our second visit, there were a lot of flights. We wondered if the area can accommodate everybody.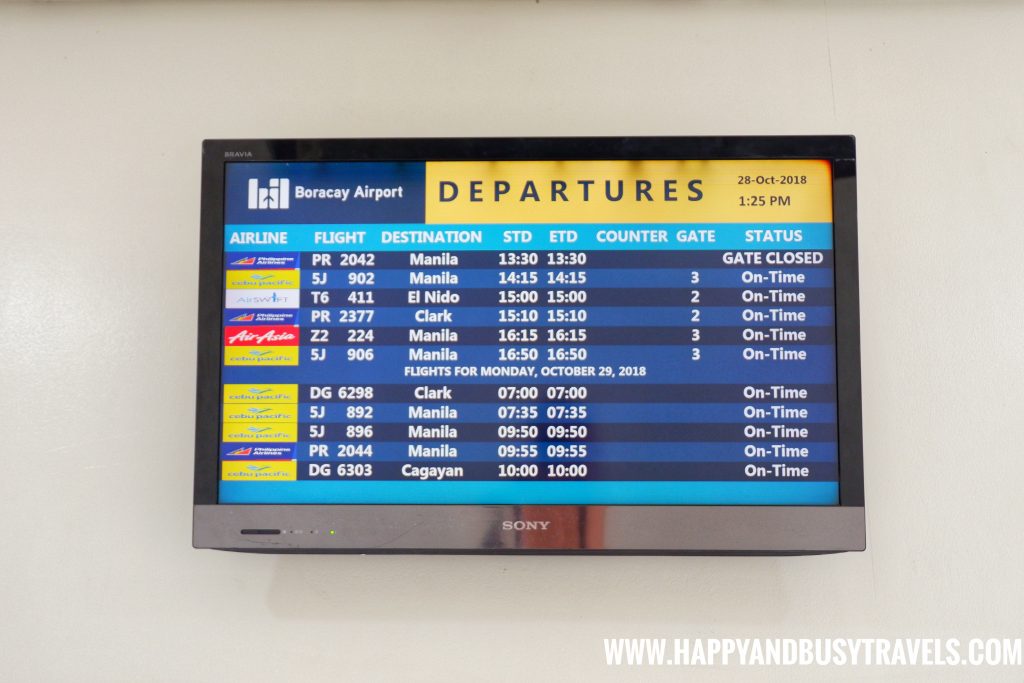 To our surprise, yes! the area can accommodate everybody!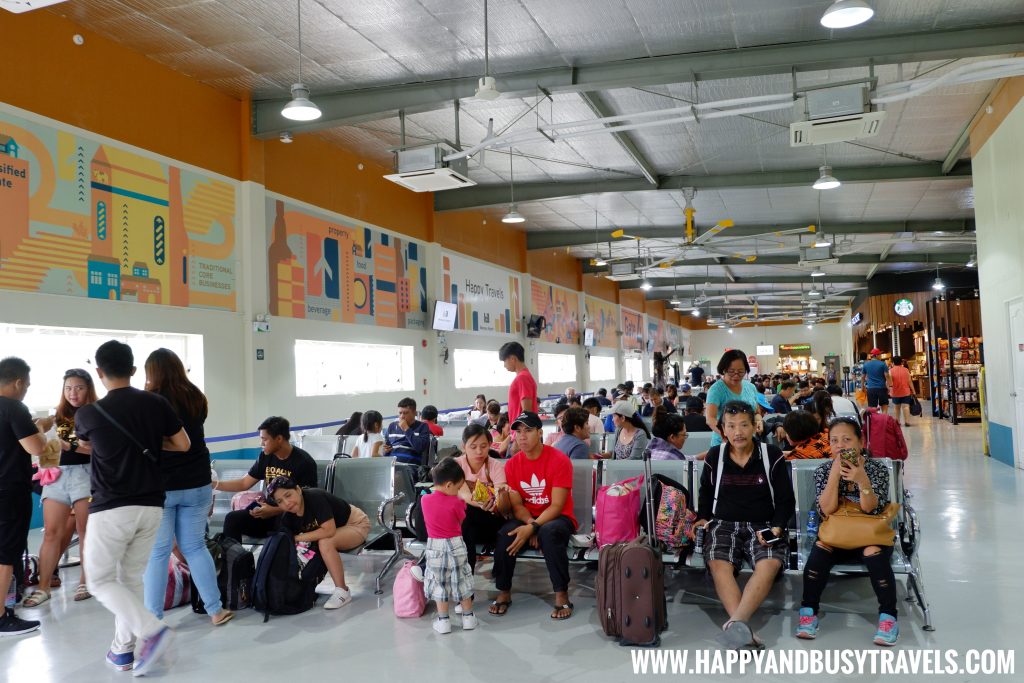 More Halloween decorations were also spotted.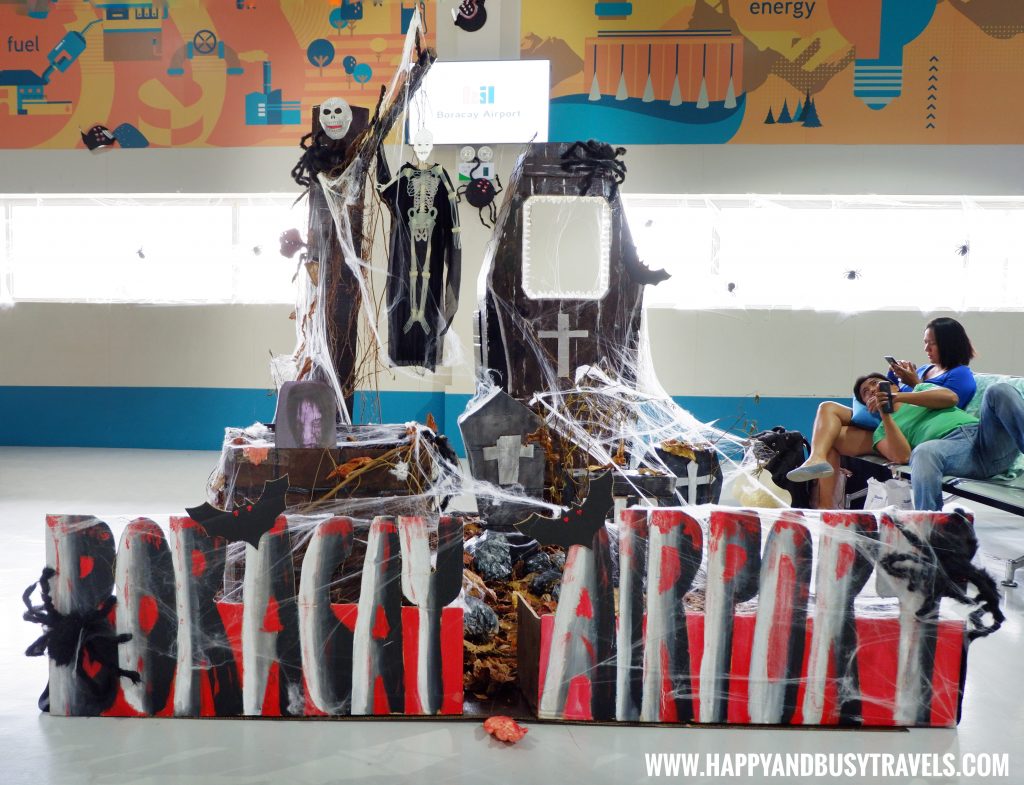 There were also some cool features like this charging station.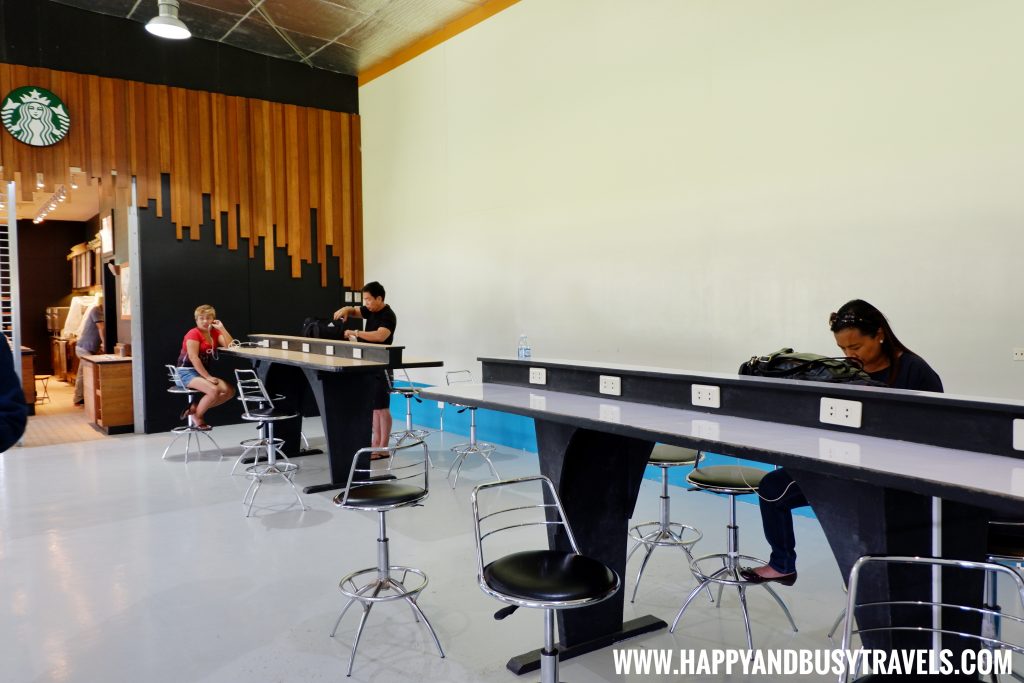 Empty batteries were no longer a problem ?
Update: This charging section is gone, and was replaced by some stores: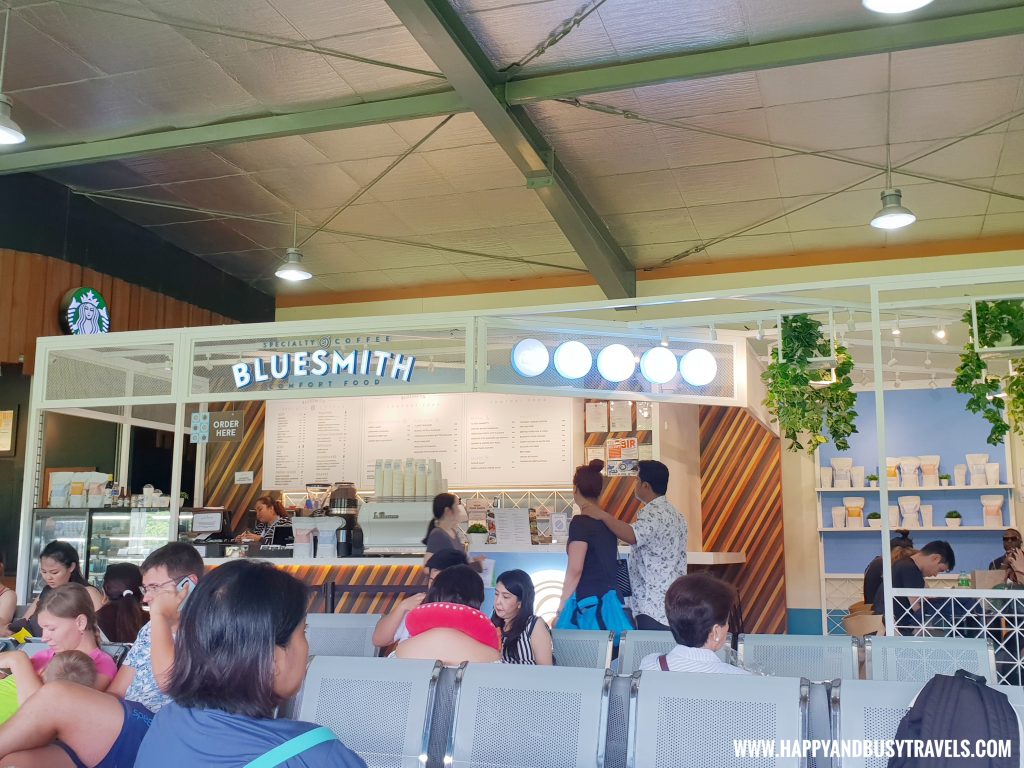 I personally love this sign because I think this is me hahaha ?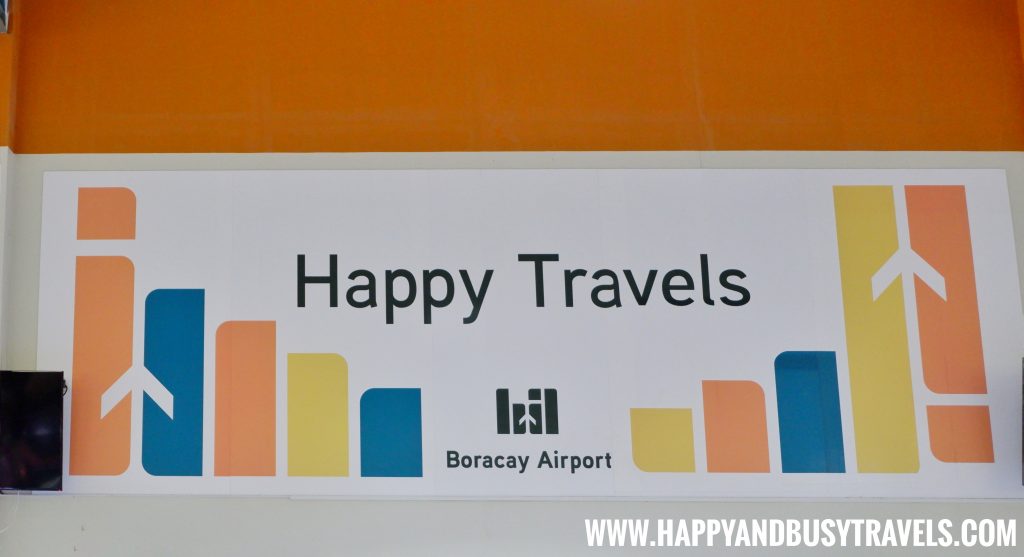 A large heavy-duty ceiling fan was also in the boarding gates. As of our stay we did not need them because the temperature was cool inside.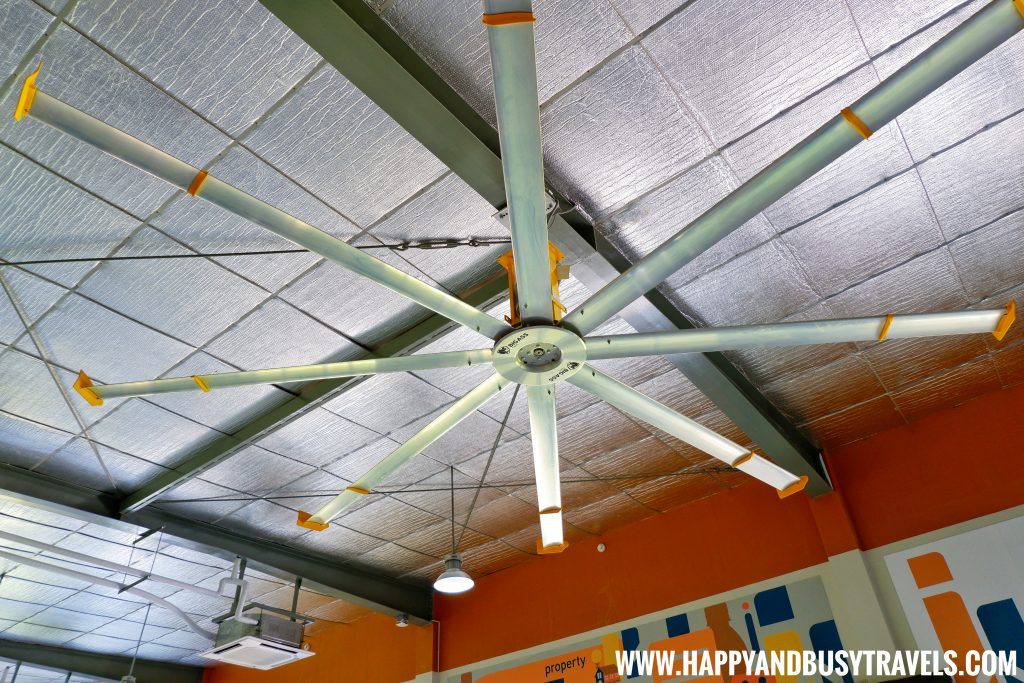 Being hungry was also not a problem. There were stores like the Treats which sells souvenirs.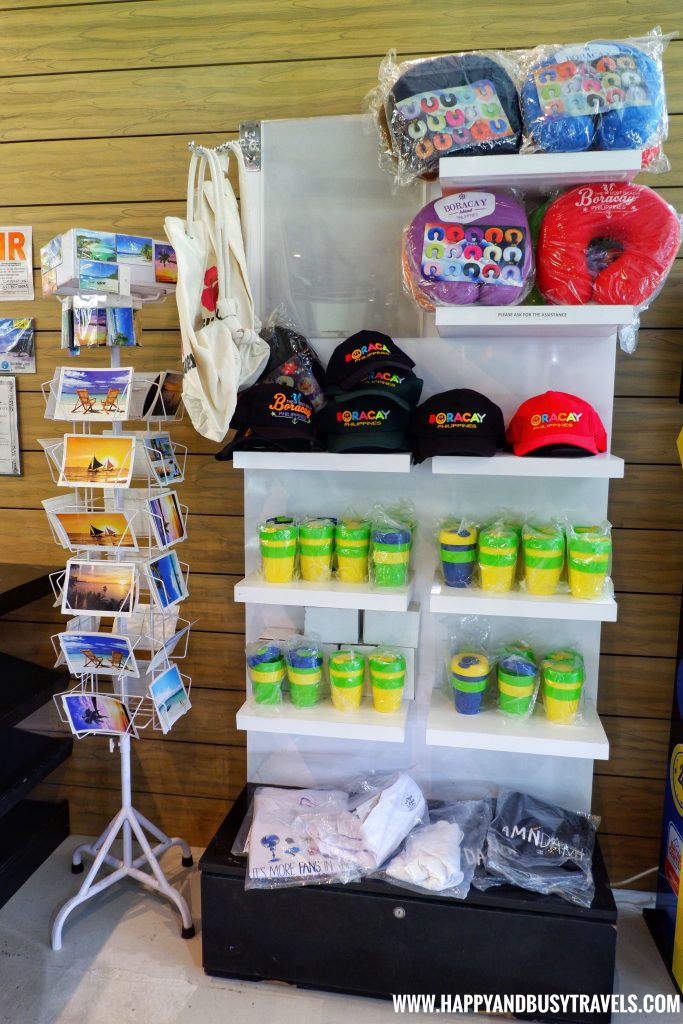 Starbucks Coffee was also in the departure area! ? It was closed during our visit, but it will soon be opened as soon as Boracay opens.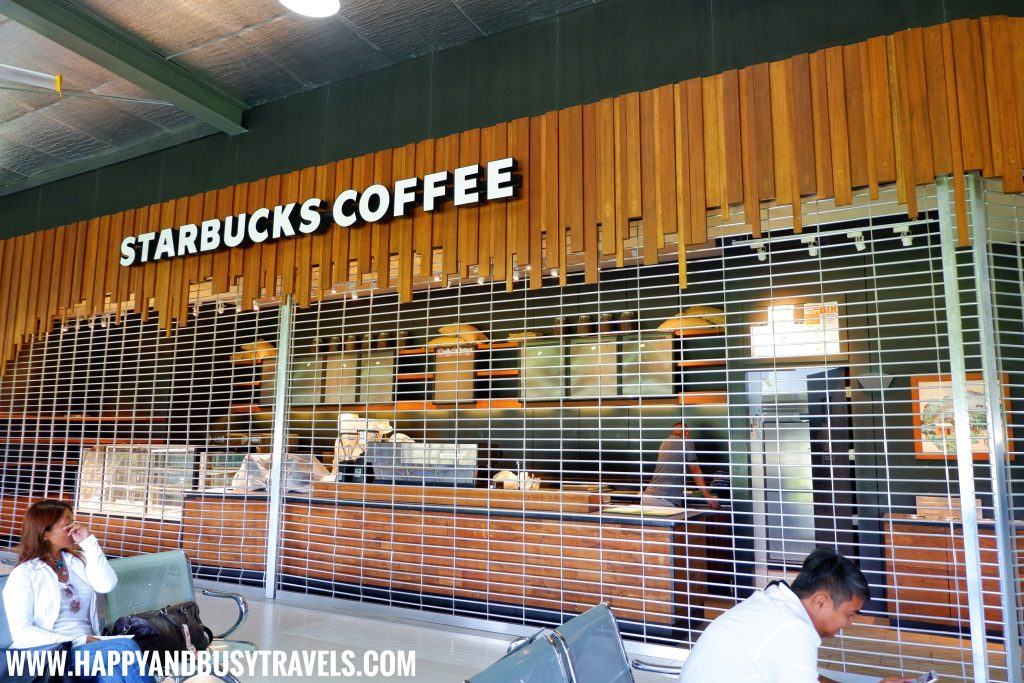 Woop! Starbucks was already open during our second visit!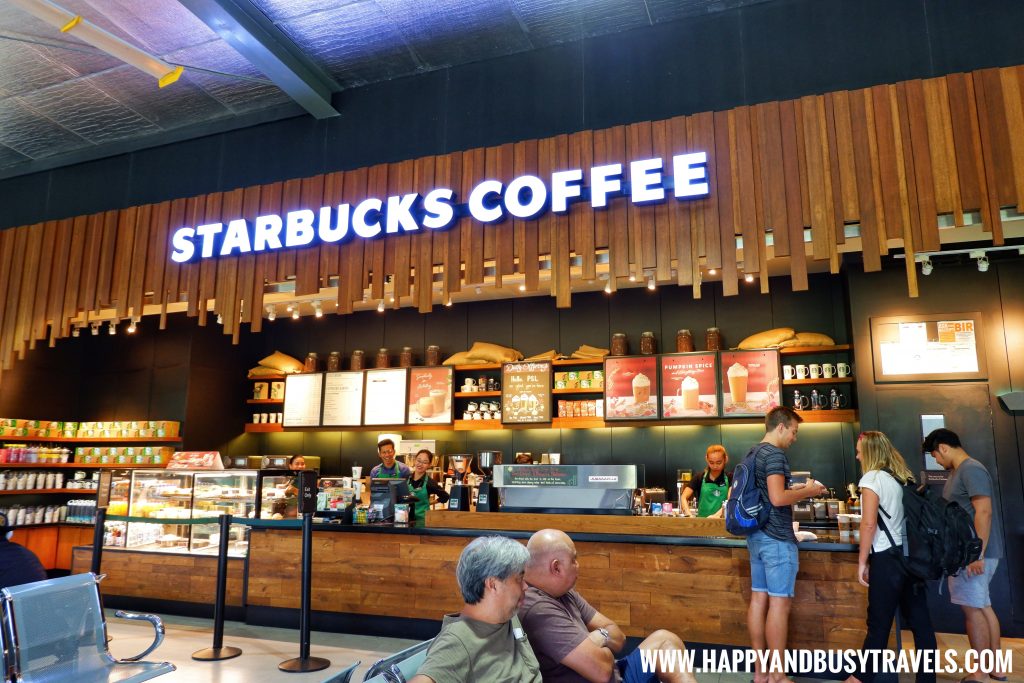 Islands Souvenirs store was also open, it can be found at the end of the boarding gates.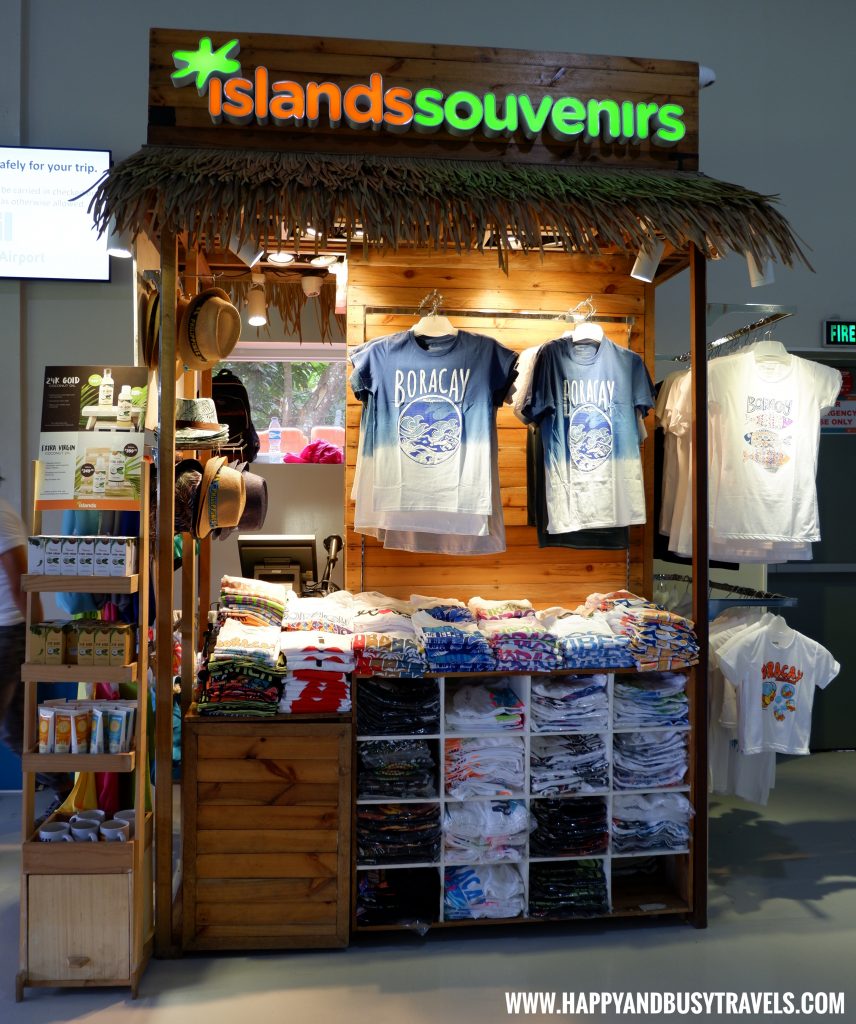 Boarding the Plane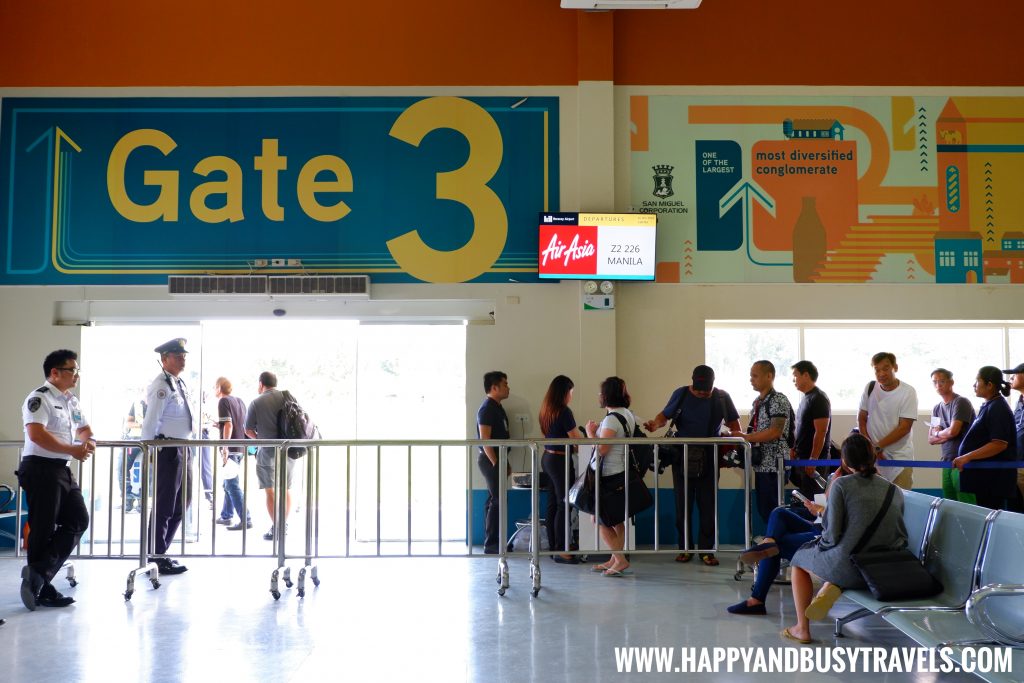 We've also noticed that the boarding procedure in the airport was well managed.
People were asked to fall in line based on their Zone.
Zone 1 were those close to the tail, Zone 2 were rows in the middle part, and Zone 3 were rows 1 to 19, the front part of the plane.
You can see your zone in your boarding pass.
Tip: Prepare your ID because it will be asked again together with your boarding pass.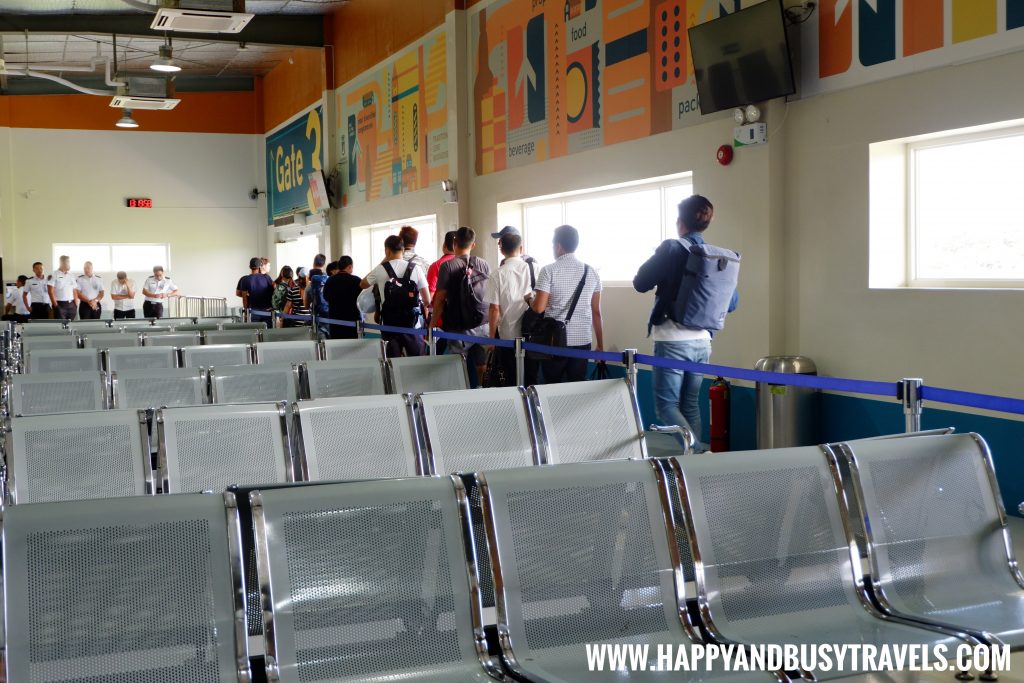 After we exited Gate 3, we rode inside the bus.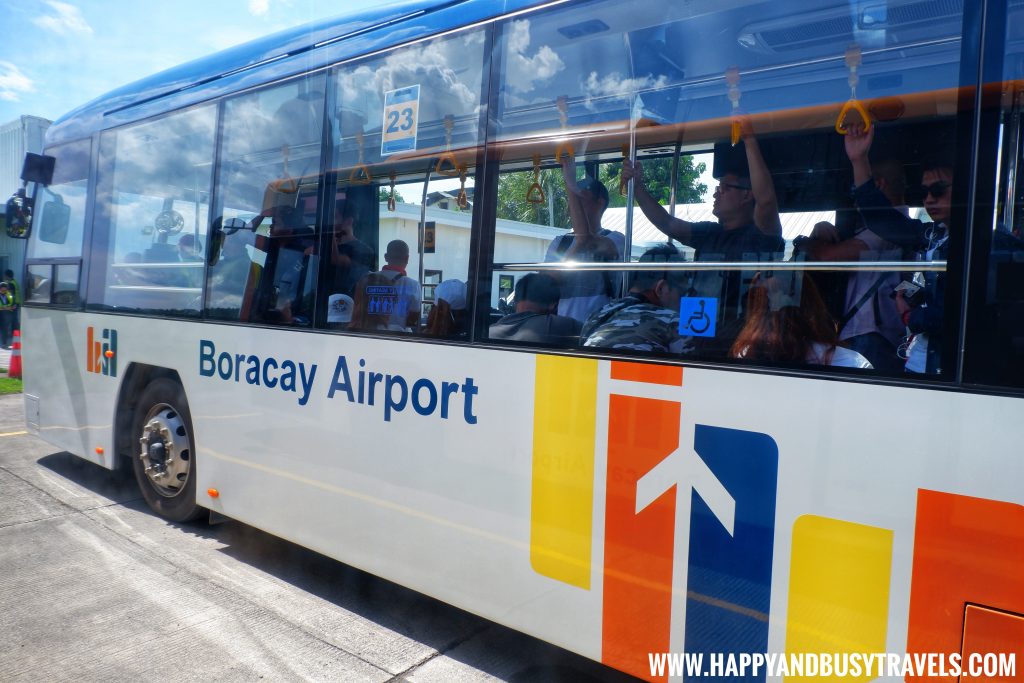 In our second visit, the bus of Southwest was used.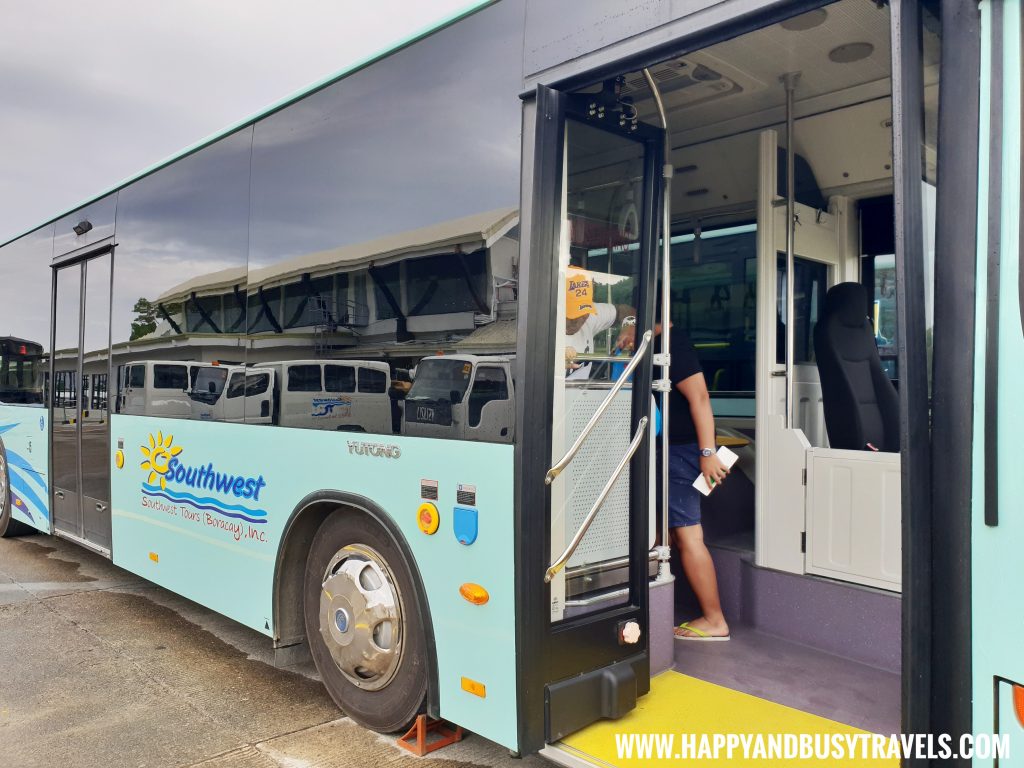 Southwest is the largest travel agency in Boracay.
We waited for a while in the bus.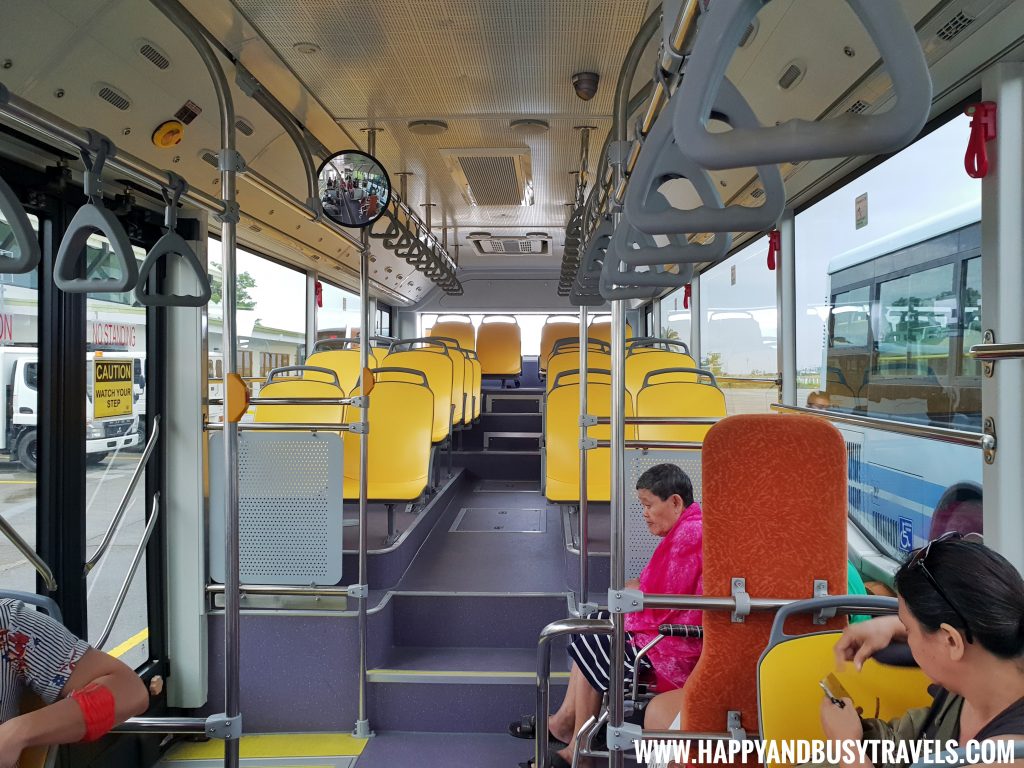 Then the bus took us to the plane.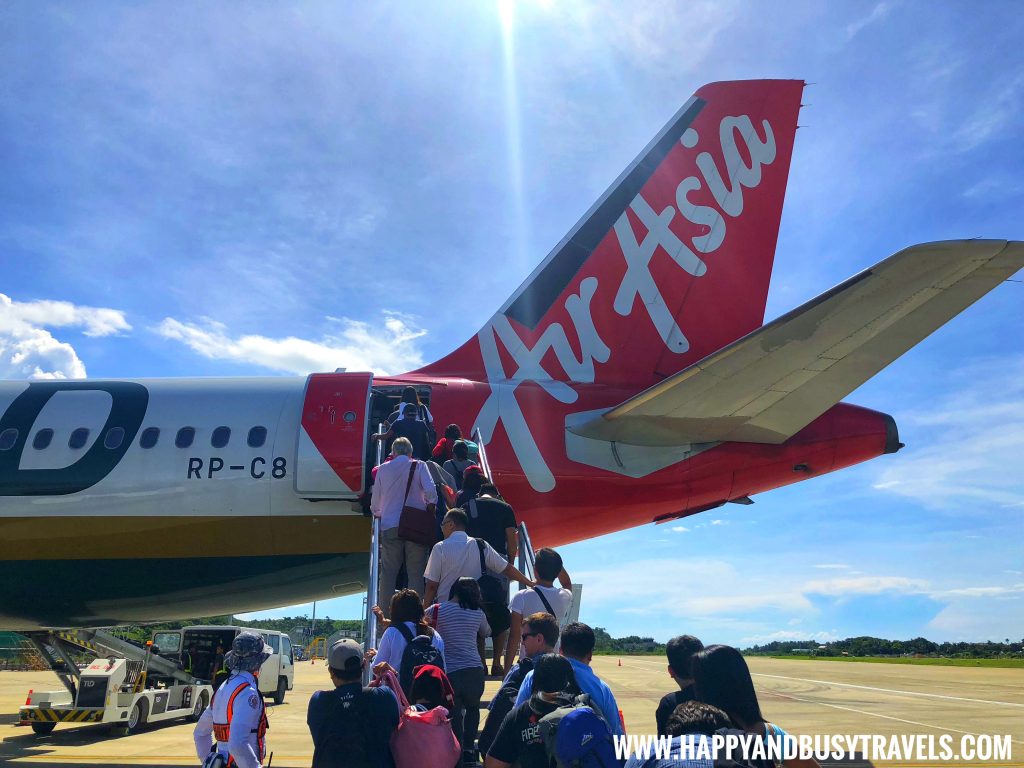 Again, our flight was not delayed! I hope this happens to all of our flights 🙂
For our second visit, our flight was delayed because of the traffic in Manila. There were 3 planes waiting for departure. Even though the flight was delayed, Cebu Pacific gave everybody snacks.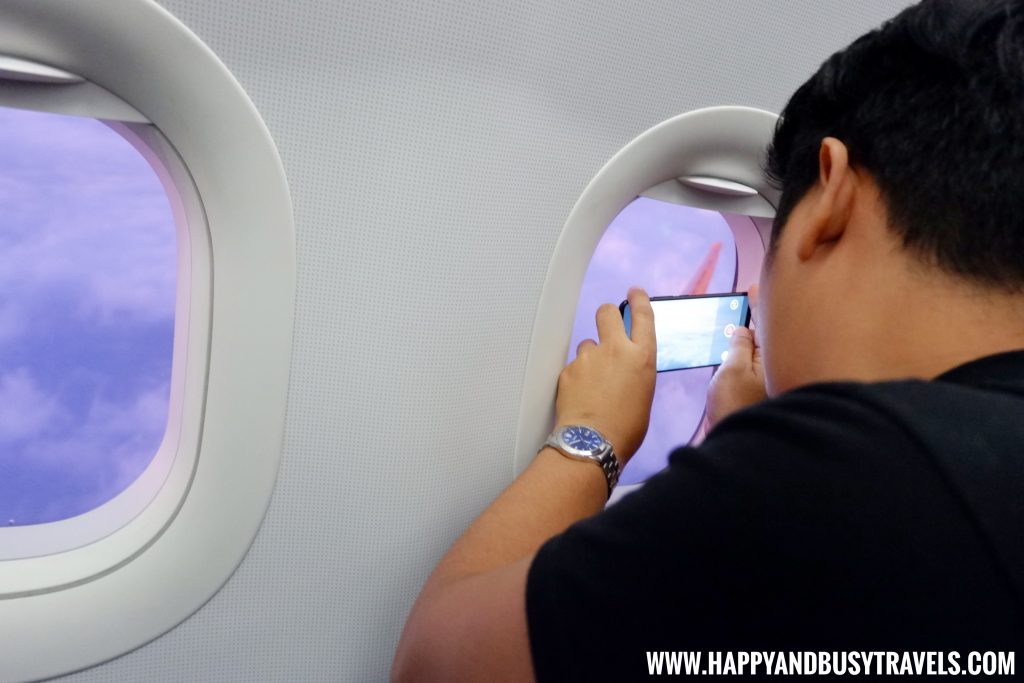 Happy and Busy's Smileys for Boracay Airport

We will give Boracay Airport 4 stars. The airport really improved from their comfort rooms, waiting area, and up to the procedure of arriving and departing. What we do not like is the baggage claim area because it was a bit chaotic. But overall the airport is really a tourist friendly airport now.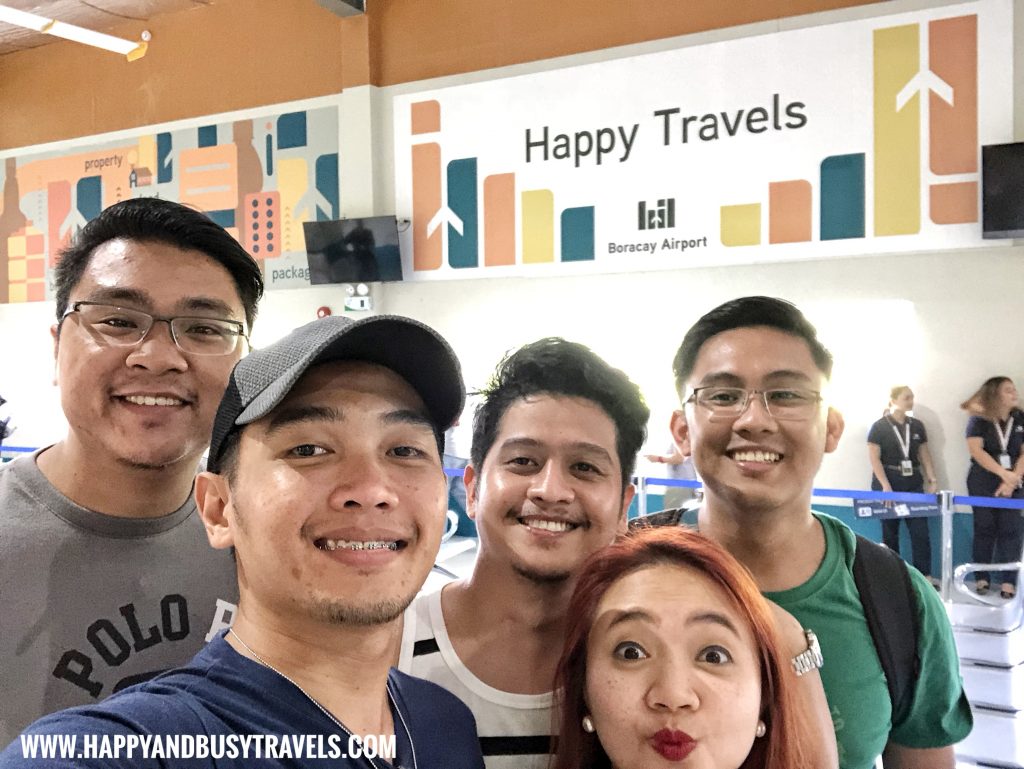 Special Thanks to Michael Sarabia of www.michaelsarabia.com for providing us most of the photos posted in this article.