Brass Monkey Cafe and Bar, Kota Kinabalu
If you ask where to eat in Kota Kinabalu, Sabah, Malaysia, Brass Monkey Cafe and Bar should be on your list. They are one of the longest-running restaurants along Lorong Lintas Plaza, so we went there and tried their best sellers. By the way, they are also in the top romantic and best restaurants in Kota Kinabalu.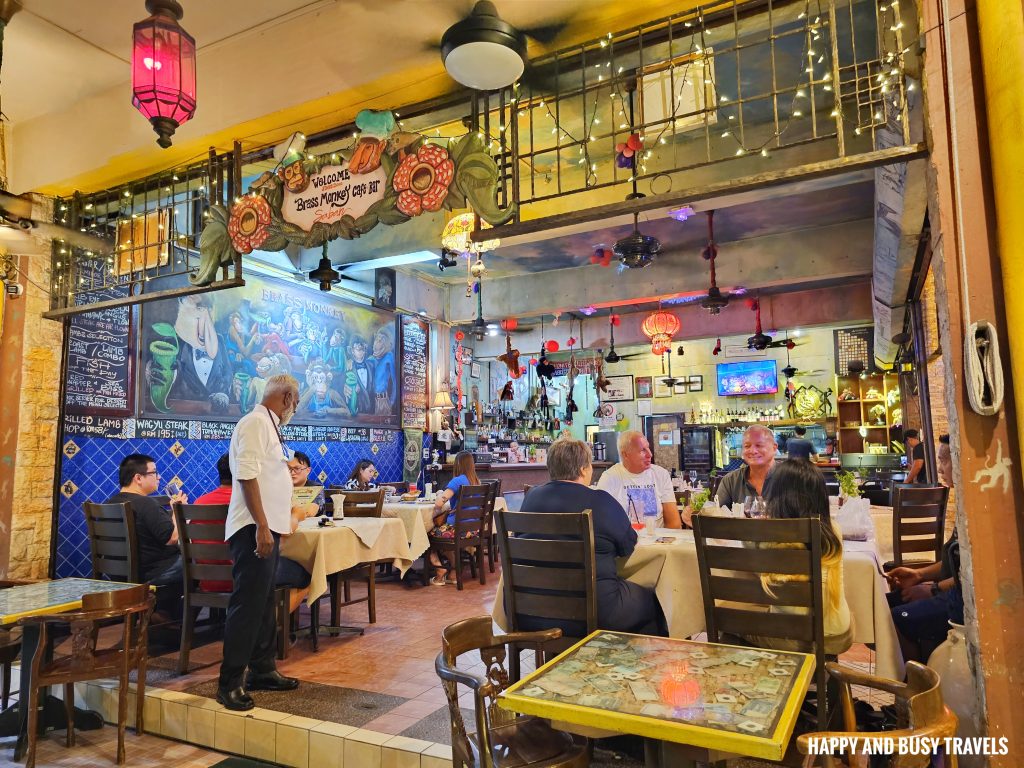 Important Information
Facebook: Brass Monkey Cafe and Bar
Operating Hours: 2 PM – 12 AM
Payment Options: Cash, Credit Card, Debit Card
Dining Options: Dine In, Take out, Delivery
Contact number: +60 88-261 543
Email Address: [email protected]
Address: Lot No 1-0 Lorong Lintas Plaza 4 Lintas Plaza, Kota Kinabalu, Malaysia
Google Maps Link: https://goo.gl/maps/
The Restaurant
We booked a Grab from our hotel, and we easily saw the restaurant. It has a cool vibe, with a ot of Monkeys!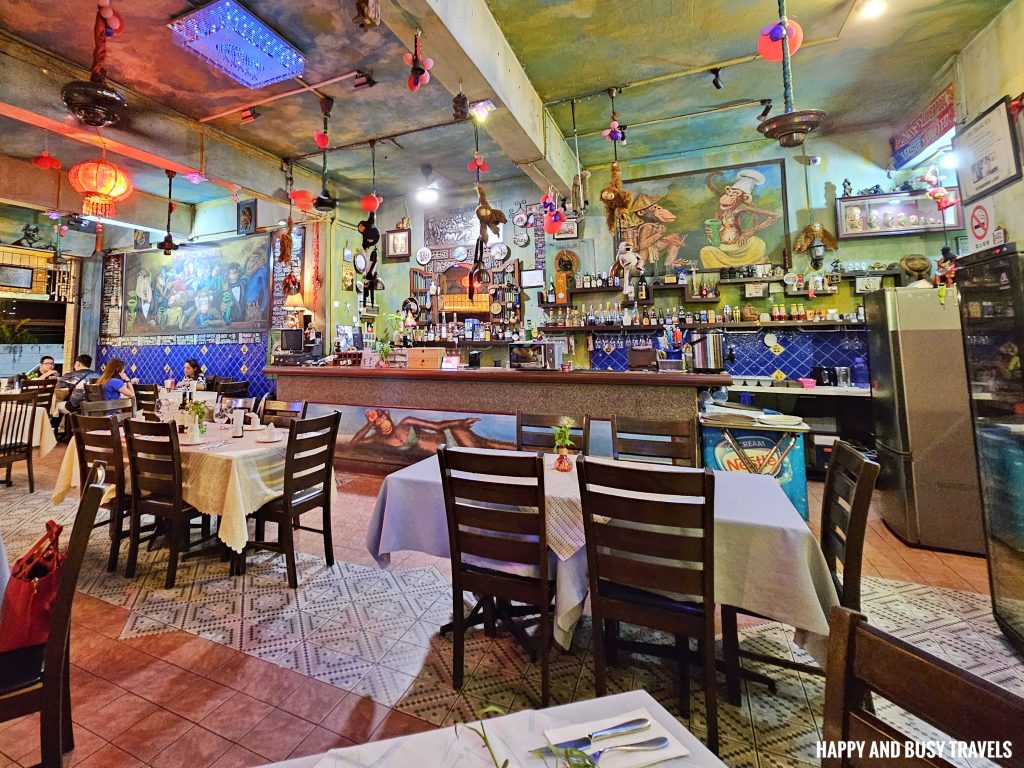 There is a lot of Monkey memorabilia from all over the world.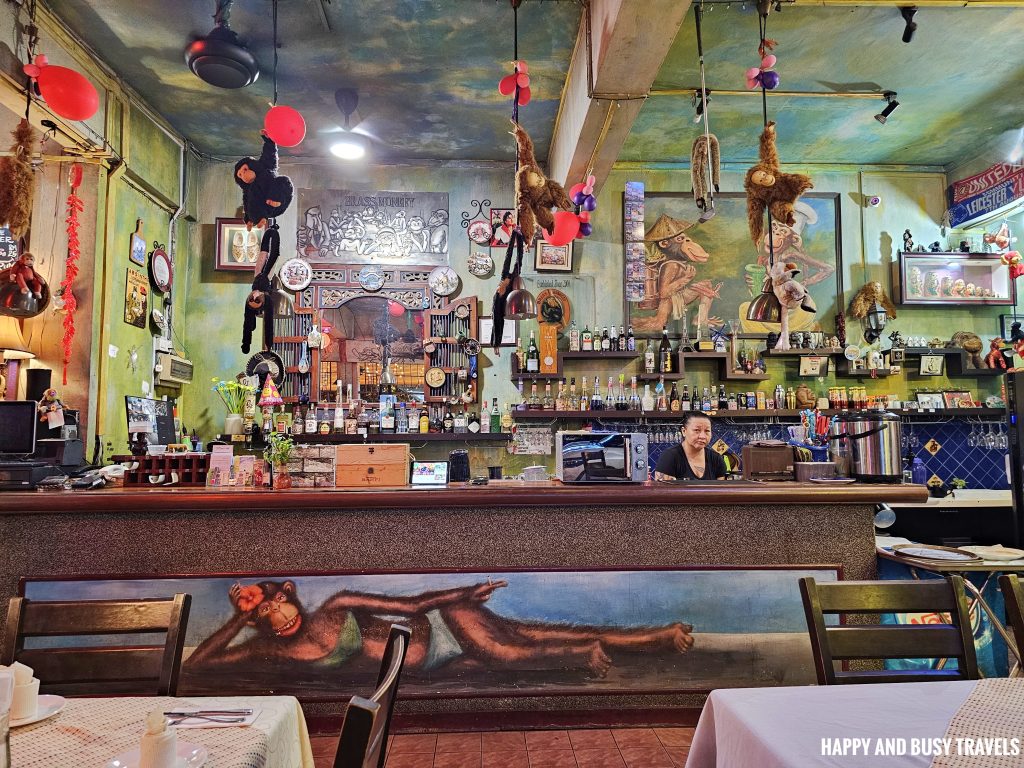 Dishes of Brass Monkey Cafe and Bar
There is a lot of choices from their menu which looks good, but here are the items that we tried.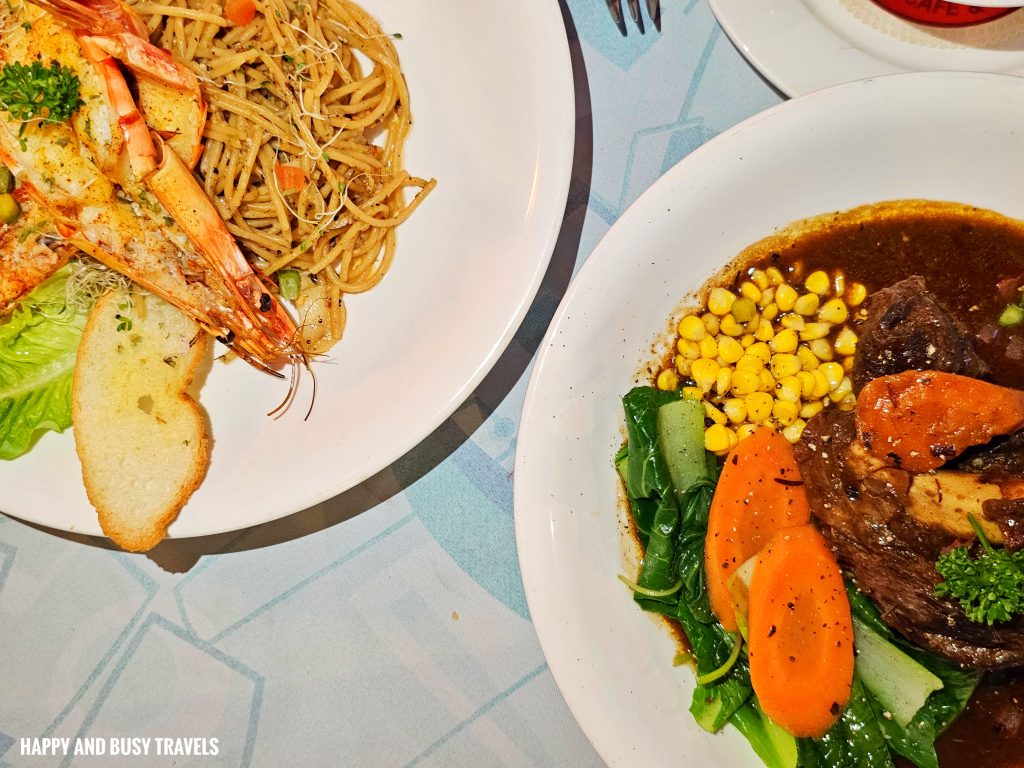 Garlic Breads
To start off, we had Garlic Breads while waiting for or dishes.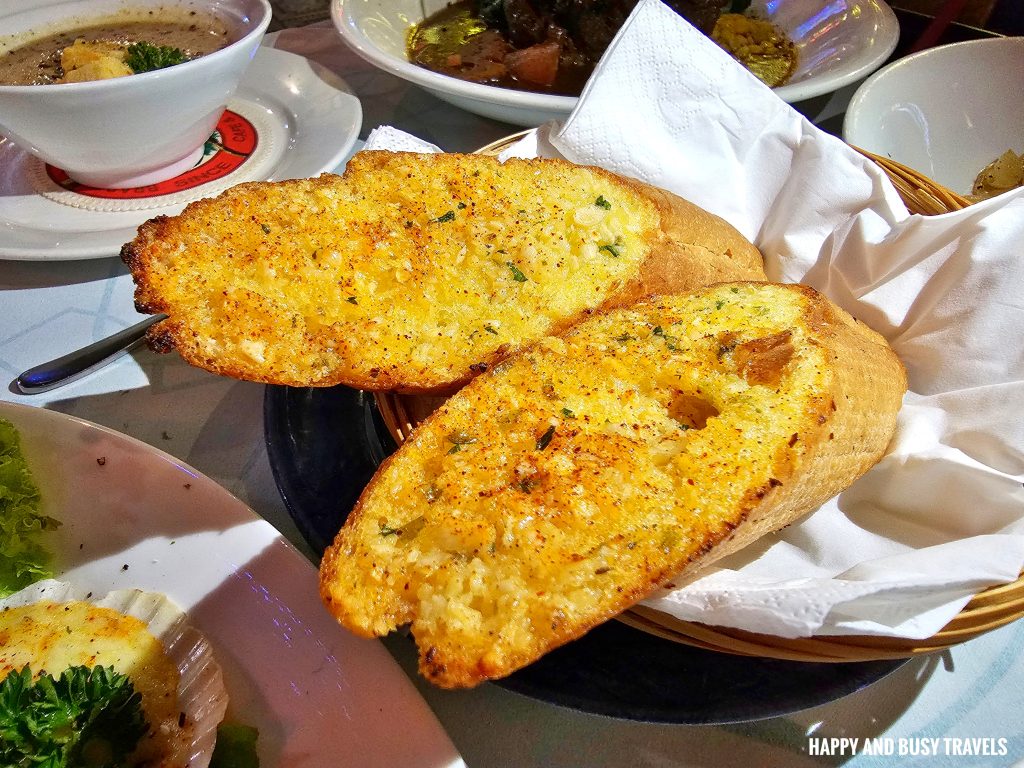 Cream of Mushroom Soup
This one is the homemade Cream of Mushroom Soup which is made from scratch. It tasted good and heavy! Portion is also good, I can finish the whole bowl and be full already.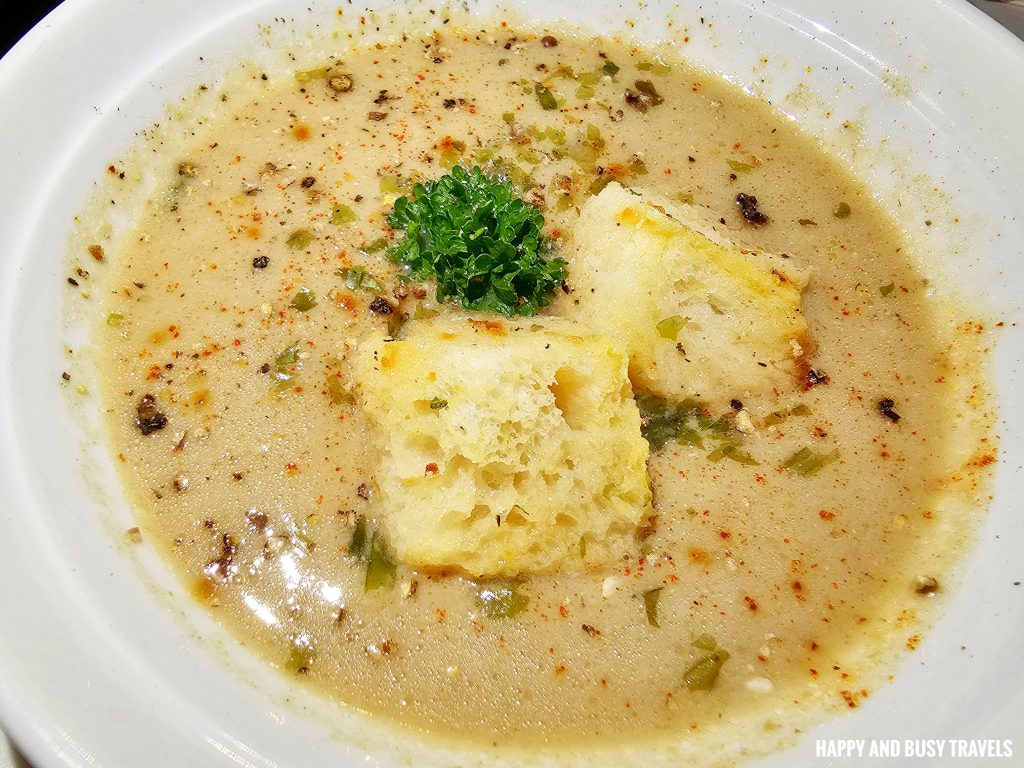 Baked Scallops
This is Busy's favorite, the Baked Scallops.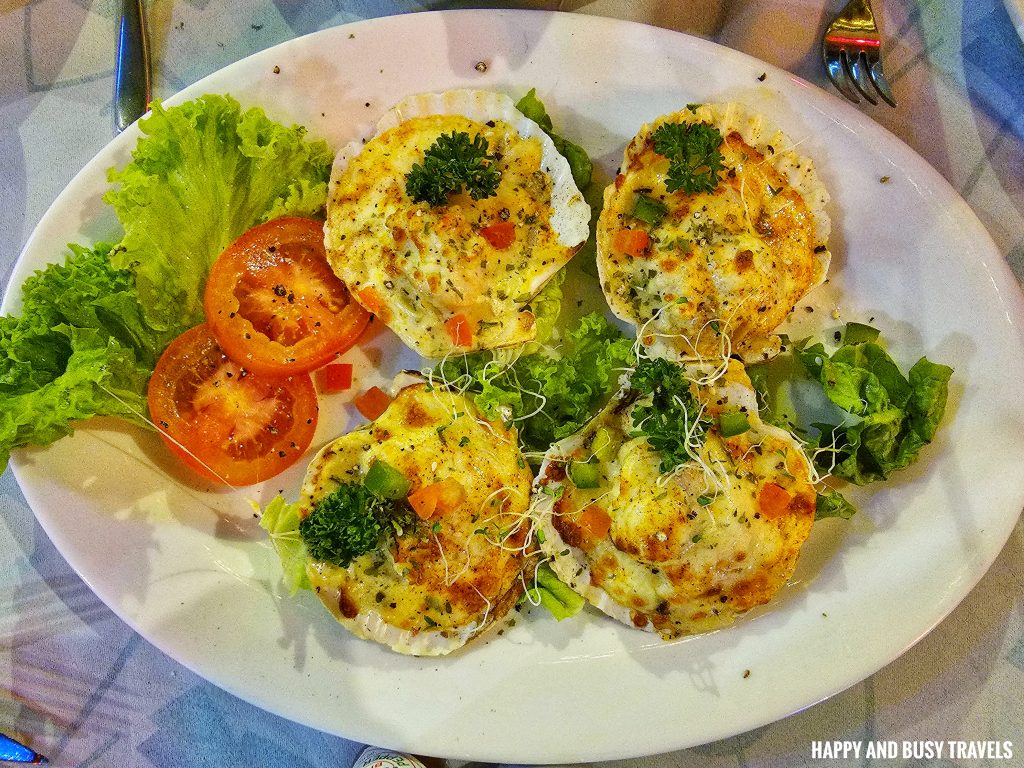 The whole scallop is huge and tasted so good with cheese and spices. The cheese and the spices did not over power the taste of the Scallop.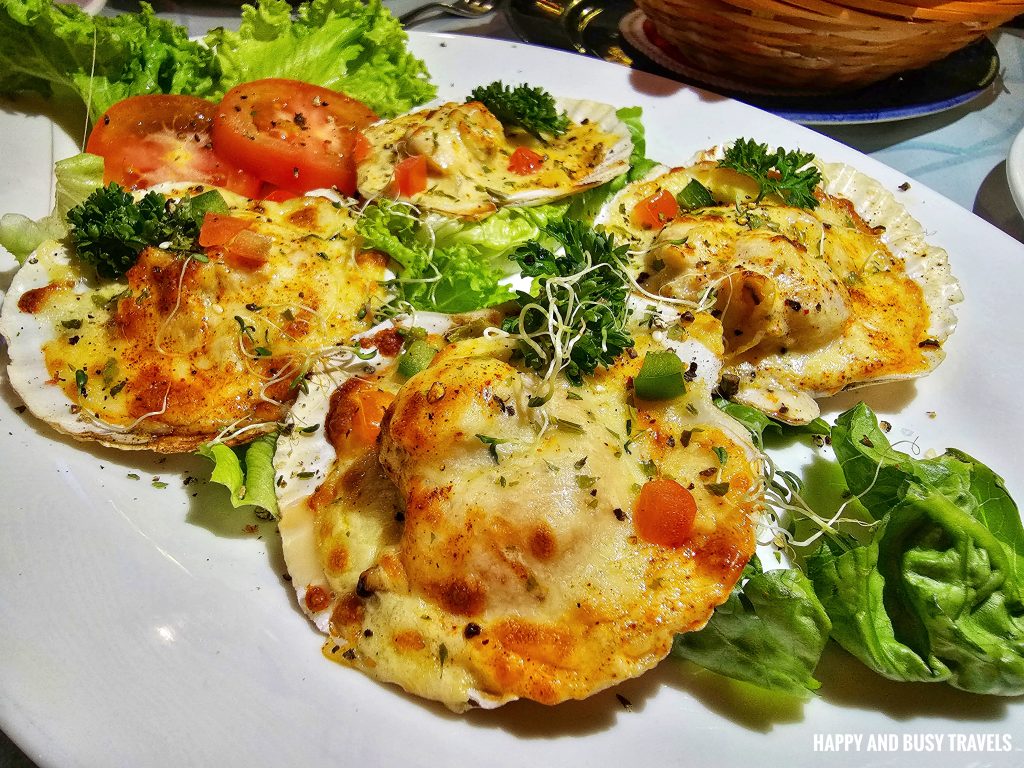 Seafood Marinara Pasta
This is my favorite! I am not really into seafood, but I love how the pasta is flavored plus there are two giant prawns on it.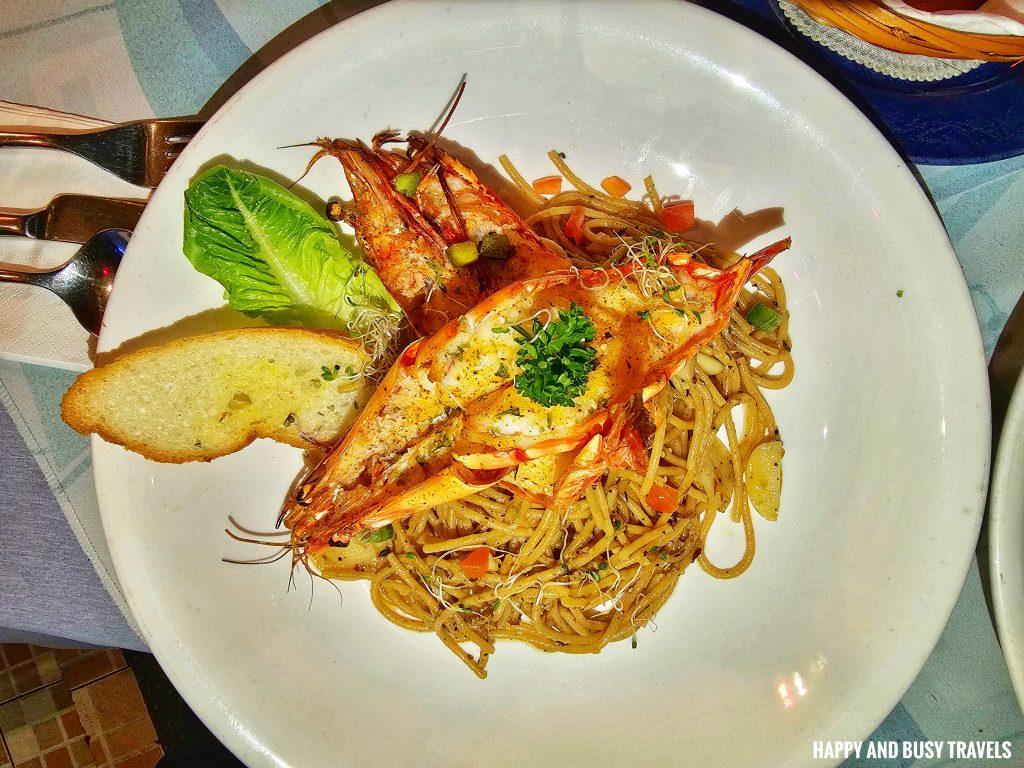 It is good for one, but the serving is big so it can be shared by two people.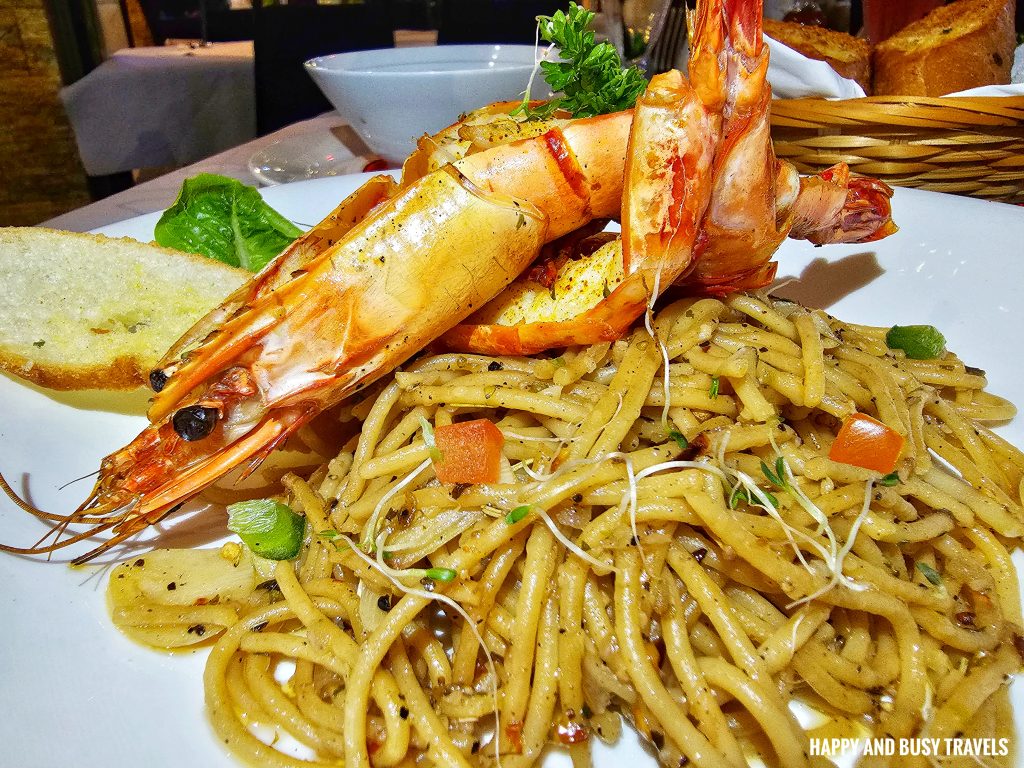 New Zealand Lamb Steak
When this is served in front of us, we were in awe because the whole leg is served.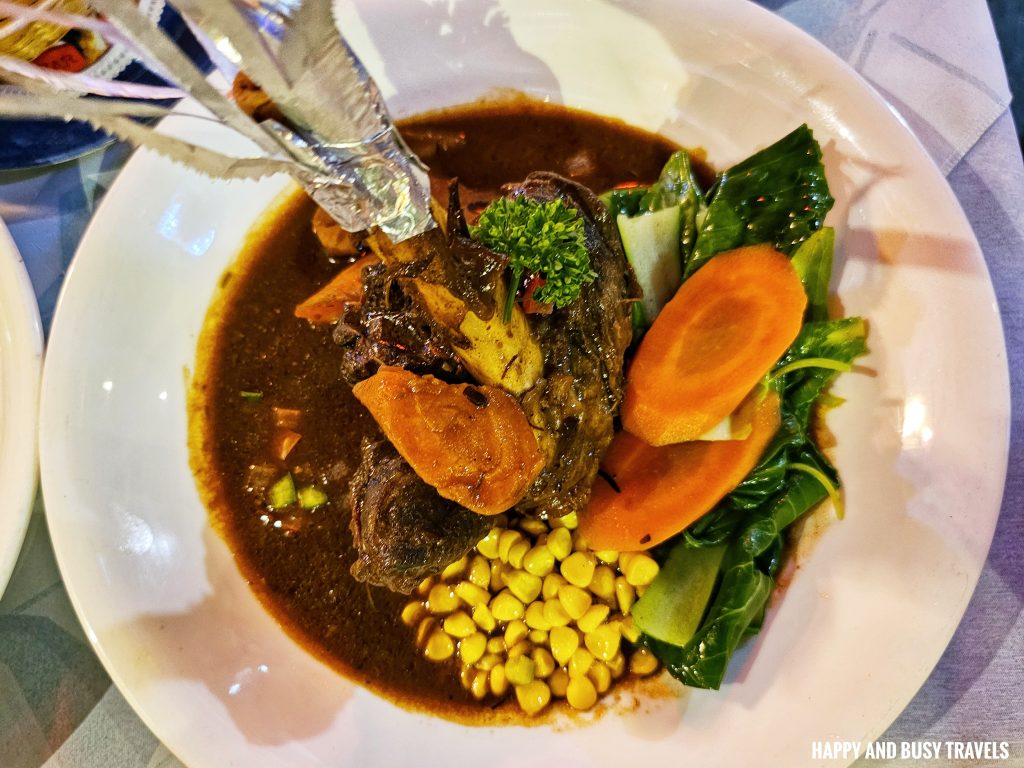 This tasted good and the meat is very tender and very easy to bite on. Each order is good for one to two persons.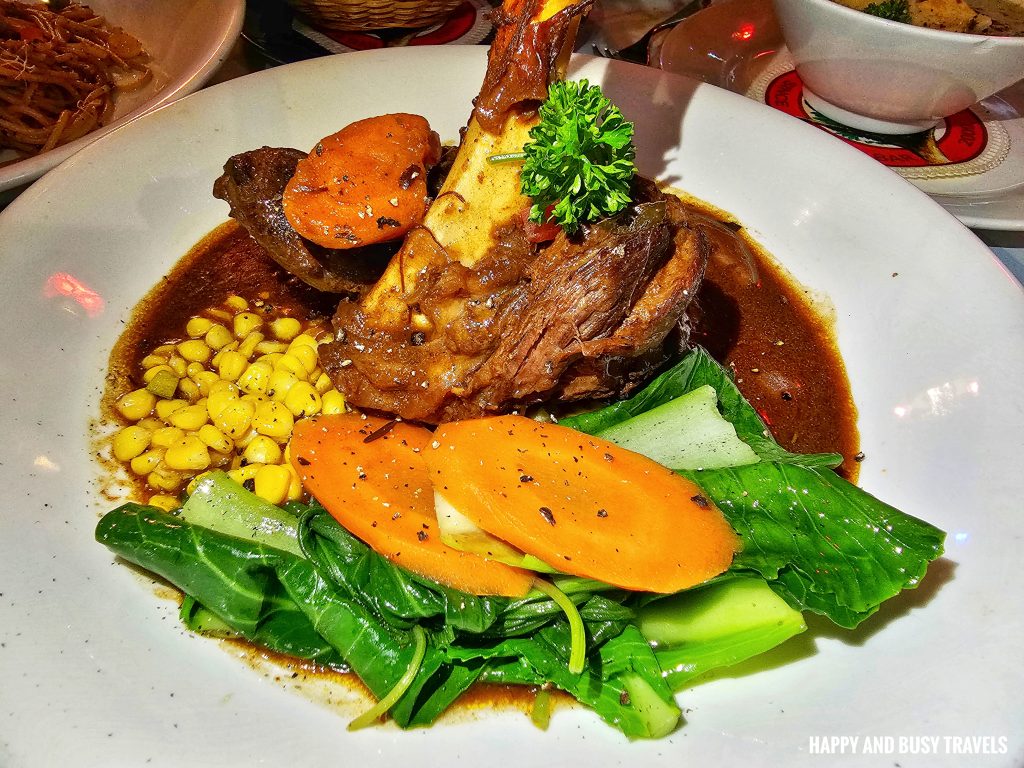 Swinging to the Rhythm of the Jungle
This is one of the best desserts that we have tasted (seriously!). This is made out of Chocolate Cake, with a scoop of Vanilla Ice cream on the side. Some might say this is just another lava cake ala mode, but it is not. The chocolate is really rich and has the proper sweetness, the Vanilla Ice cream just adds additional flavor to eat, but the cake alone is delightful.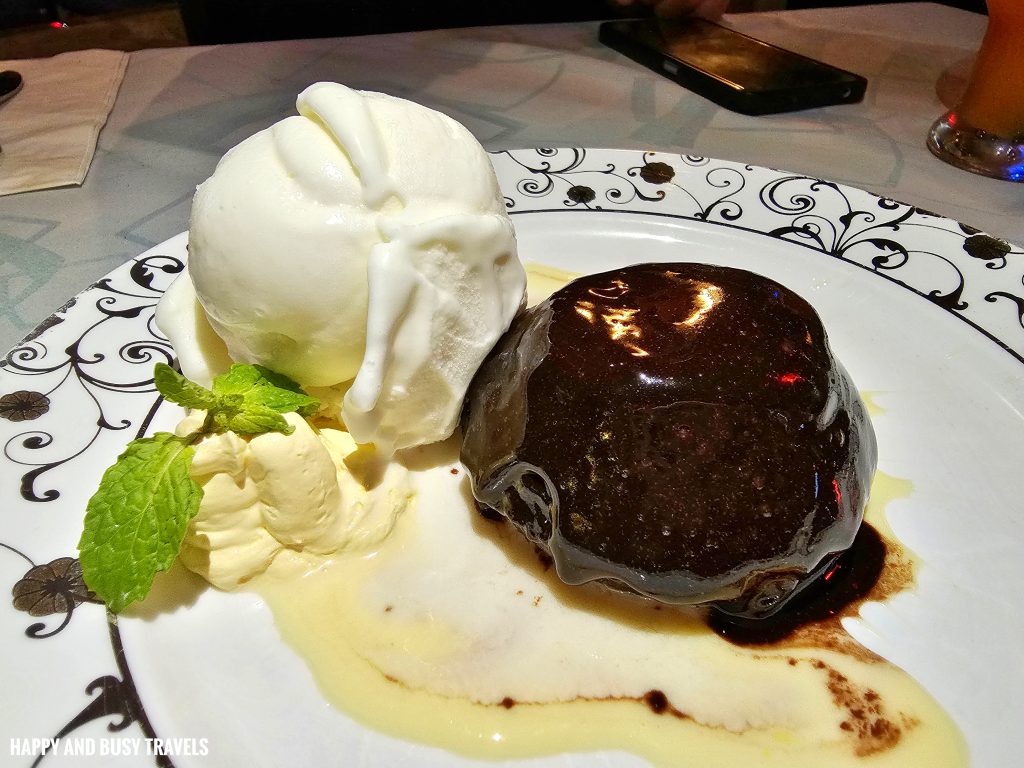 Drinks
We had a lot of drinks when we ate here, this first one is Mango Daiquiri which tasted good and can be a dessert too.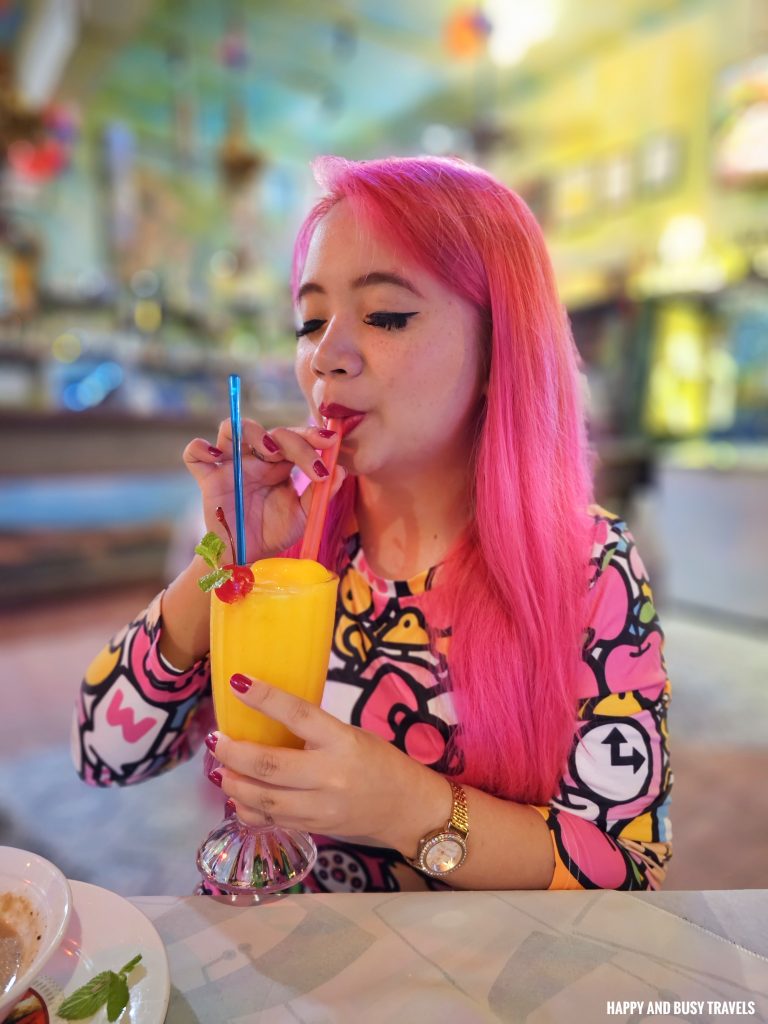 Nest, this is the Watermelon juice and Lychee. These are so refreshing and are done naturally as possible.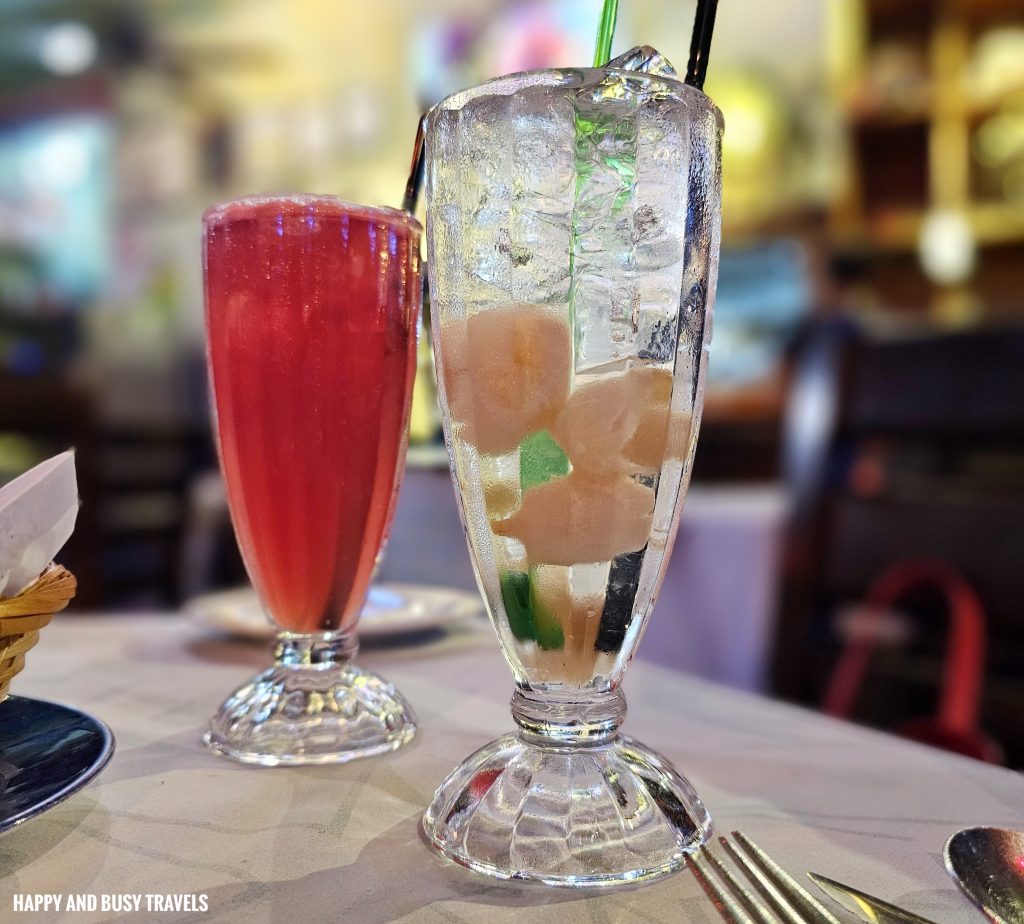 Finally, this is the Pineapple Delight which is also refreshing.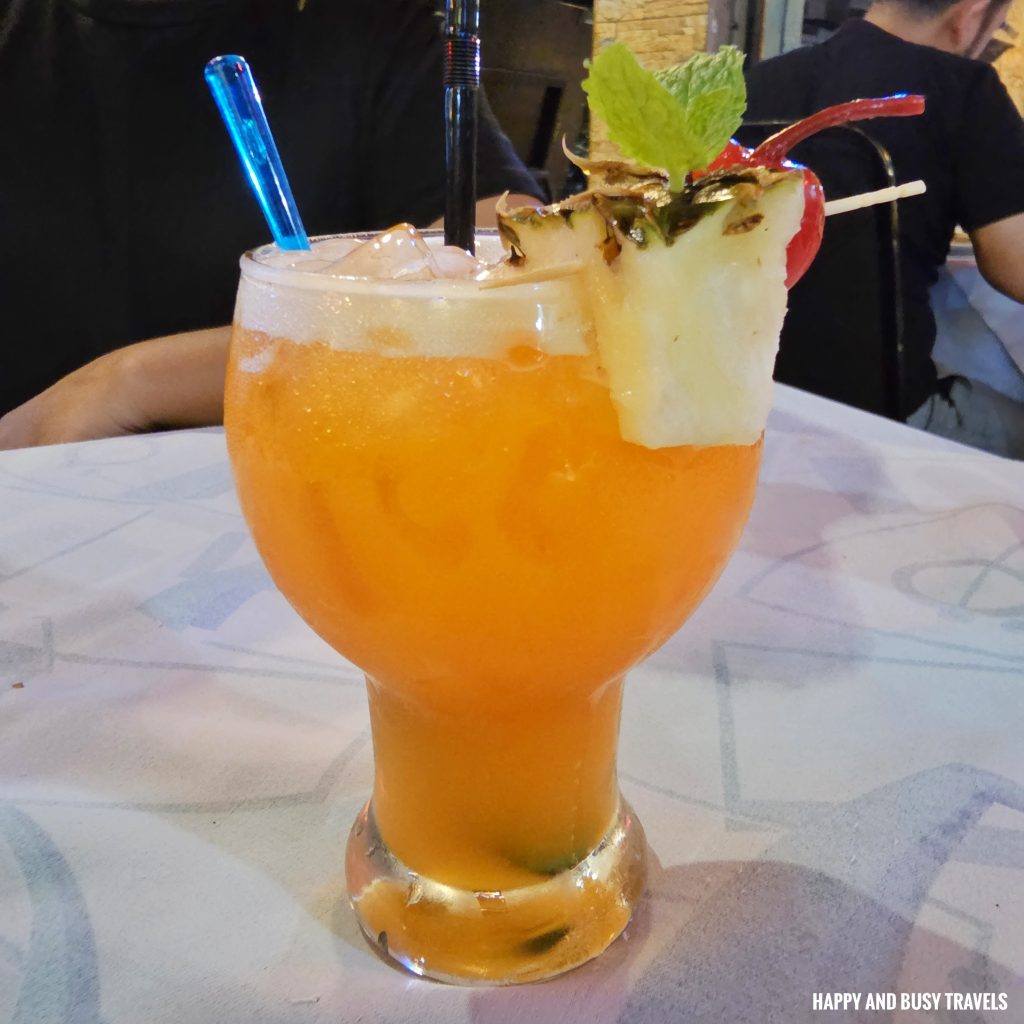 Menu of Brass Monkey Cafe and Bar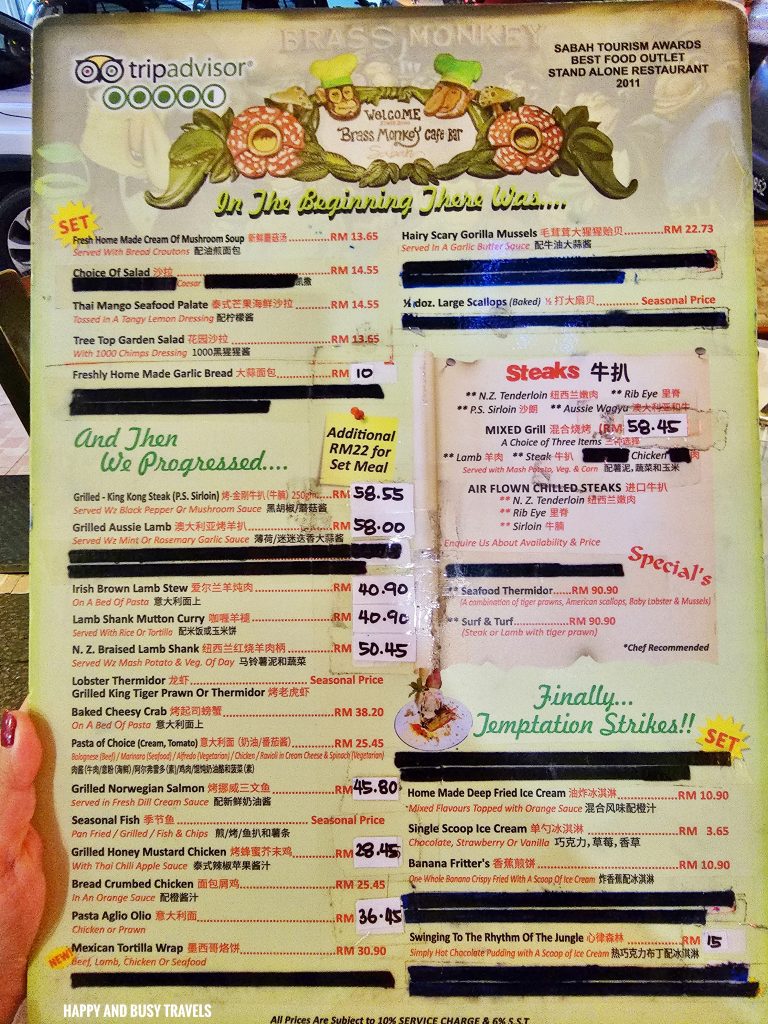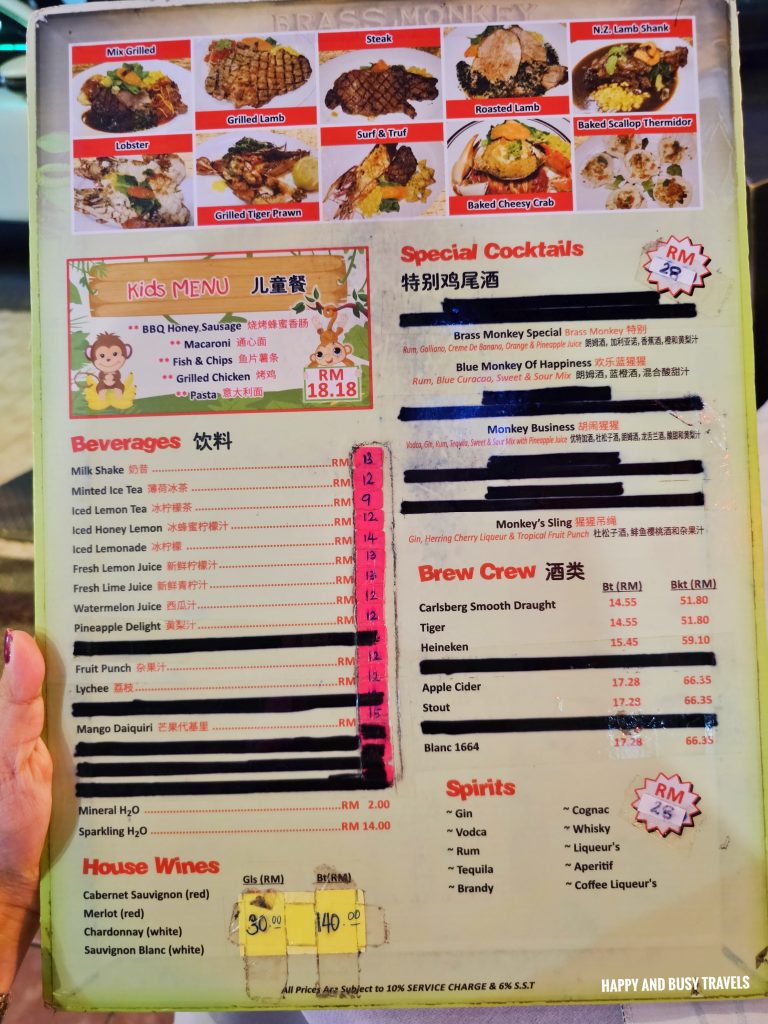 Happy and Busy's Smileys for Brass Monkey Cafe and Bar
Overall, we LOVE the dishes! It's so clear why people enjoy eating here. The food is delicious, the service is good (the owner is always there), and the restaurant has a good vibe.
Food

Location

Ambiance

Value for money

Service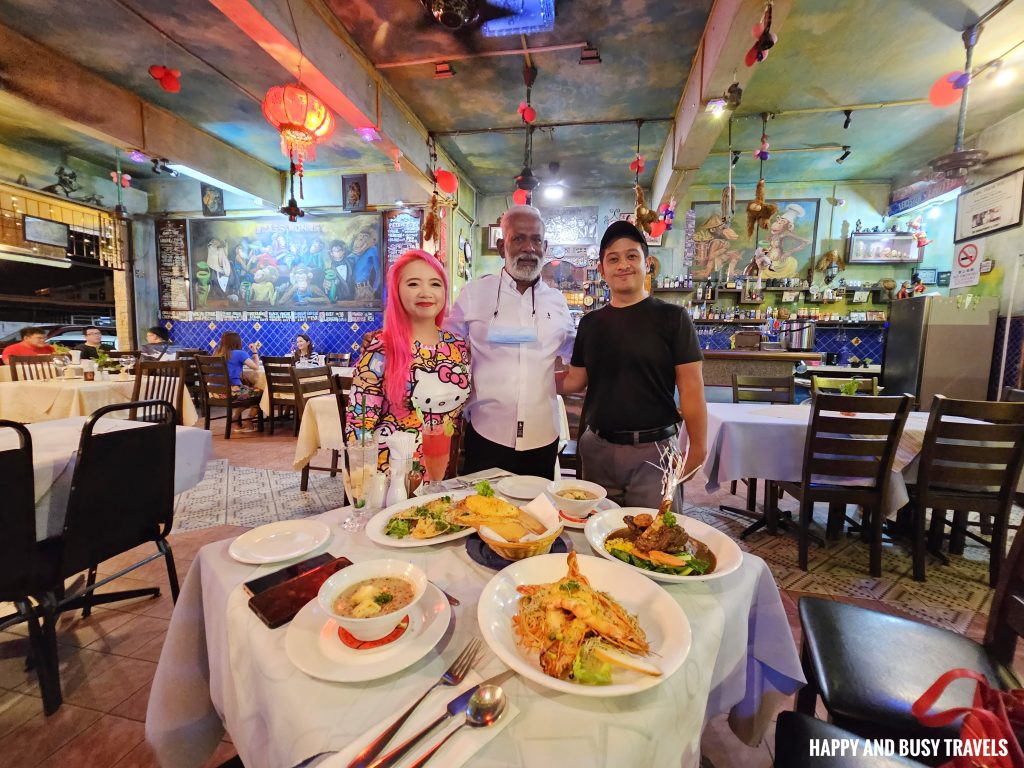 More exciting food and drinks reviews are at https://happyandbusytravels.com/category/food-and-drinks/ so do not forget to check it out!
Like! Follow! Subscribe! to our social media accounts: