Malik's Original Shawarma
If you are looking for authentic delightful Arabian dishes, you have to go and eat here at Malik's Original Shawarma. The owner worked abroad and brought the recipe back to the Philippines to share with everybody.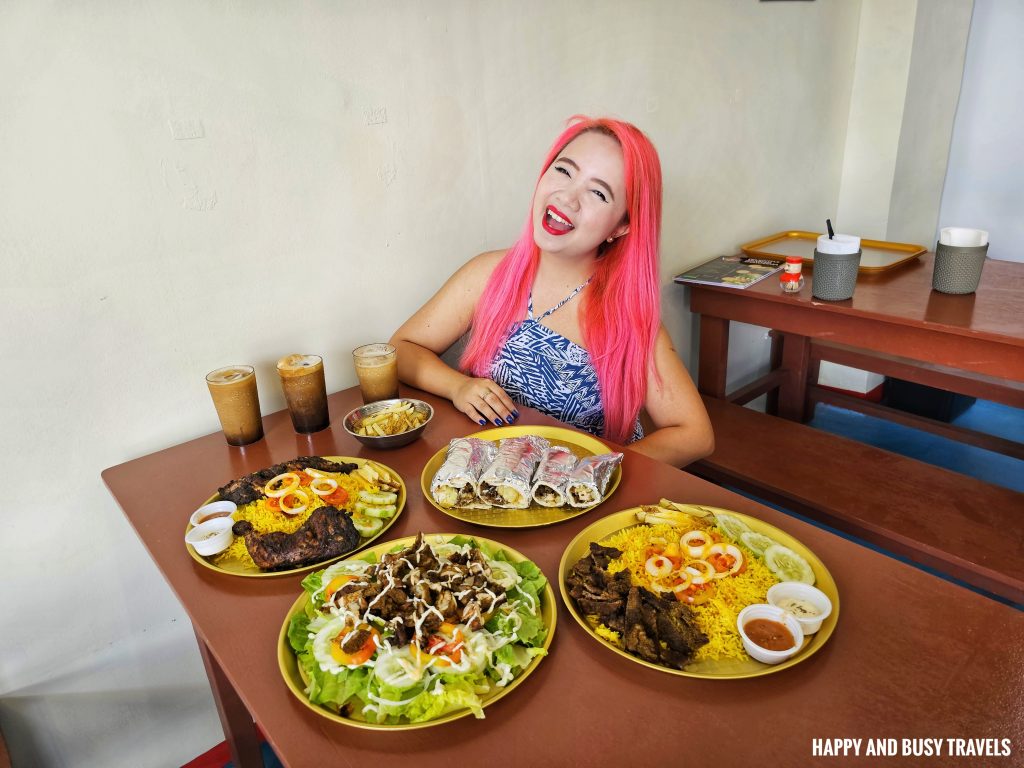 I love Arabian food, so when we got their invite, we immediately scheduled our visit and tried their bestsellers.
Important Information
Facebook: Malik's Original Shawarma
Operating Hours: 10 AM – 11 PM
Payment Options: Cash, Gcash
Dining Options: Dine In, Take out, Delivery
Contact number: 0908 147 8126
Email Address: [email protected]
Address: Spyder Fuel Building, 532 Amaya Rd, Tanza, Cavite
Google Maps Link: https://goo.gl/maps/
The Store – Malik's Original Shawarma
When we arrived at the store, we parked easily right in front of it.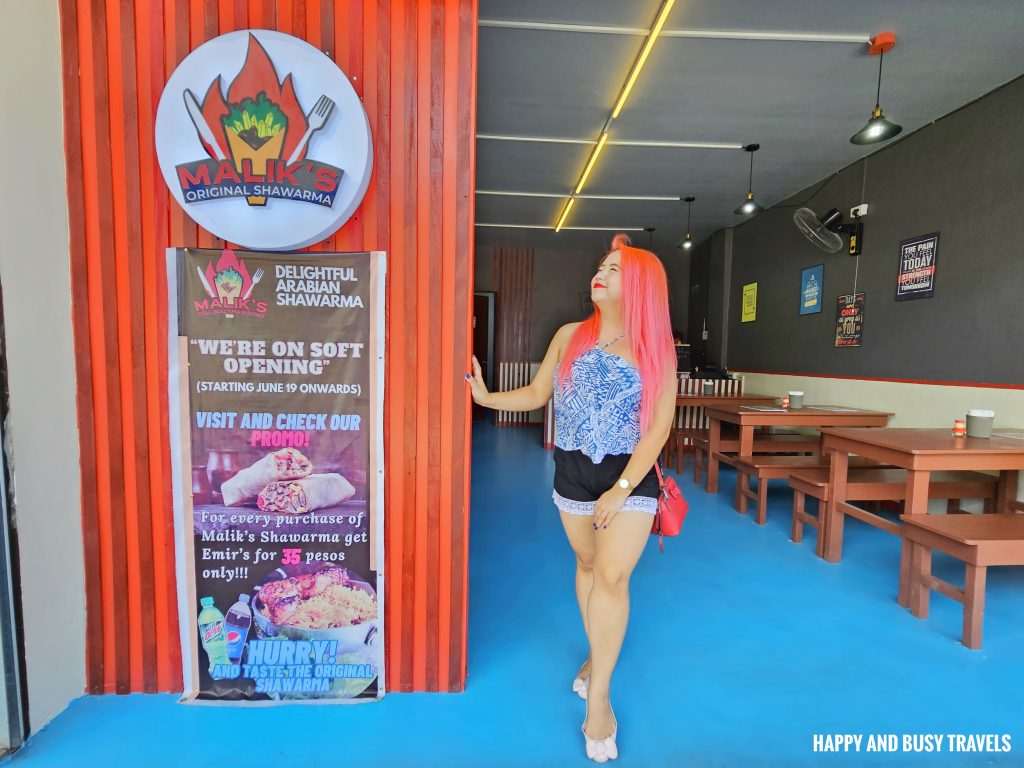 There are six tables that can cater to up to 25 guests.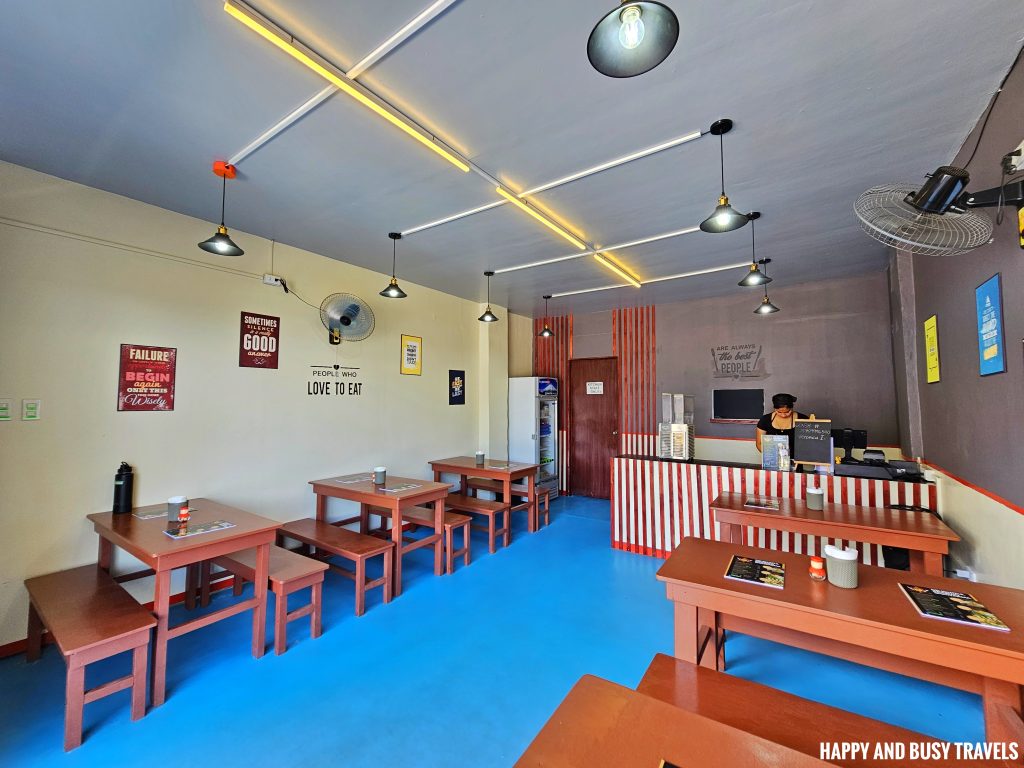 We were there during opening time, which is usually not a busy time, so we got to have the whole store for ourselves.
But at night, this place gets busy because this is a nice hangout place.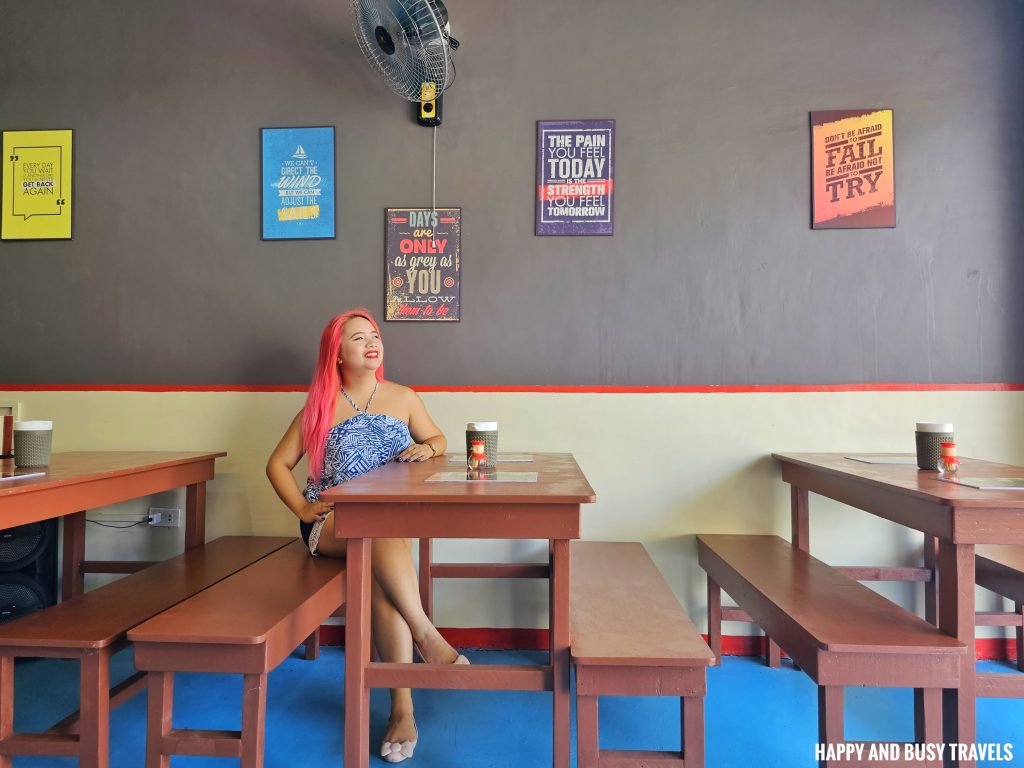 So, are you ready to see their dishes?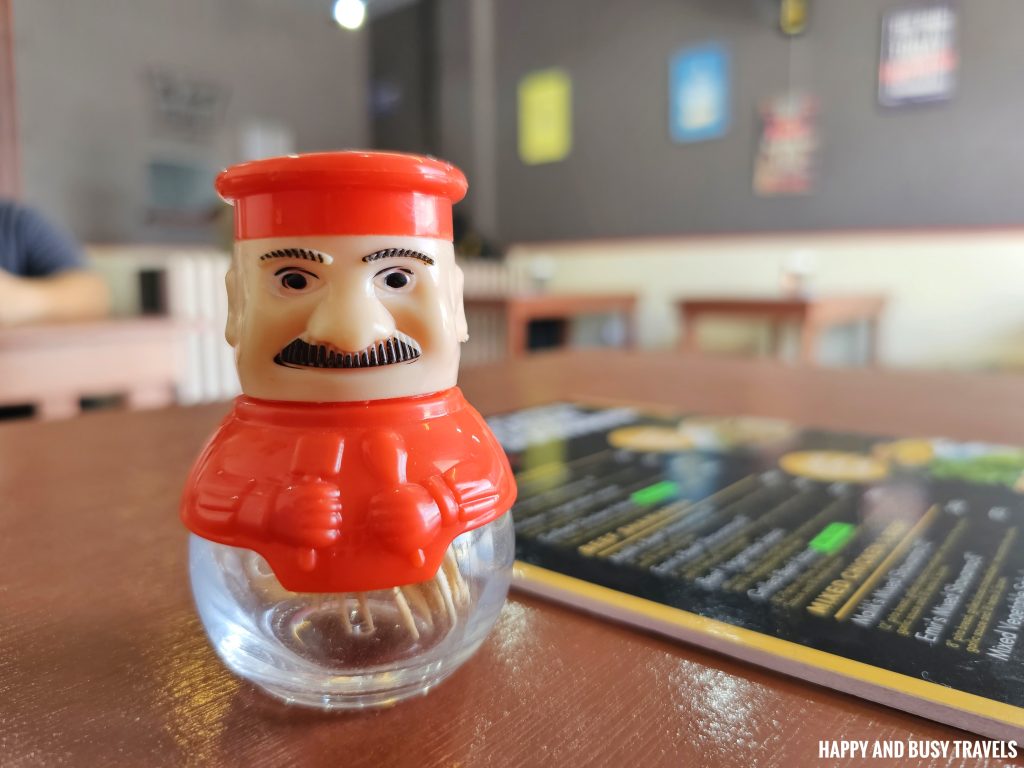 The Bestsellers – Malik's Original Shawarma
The store is just in a soft opening, but there are already a lot of choices on its menu. They are continuing to explore, so guests can suggest any improvements.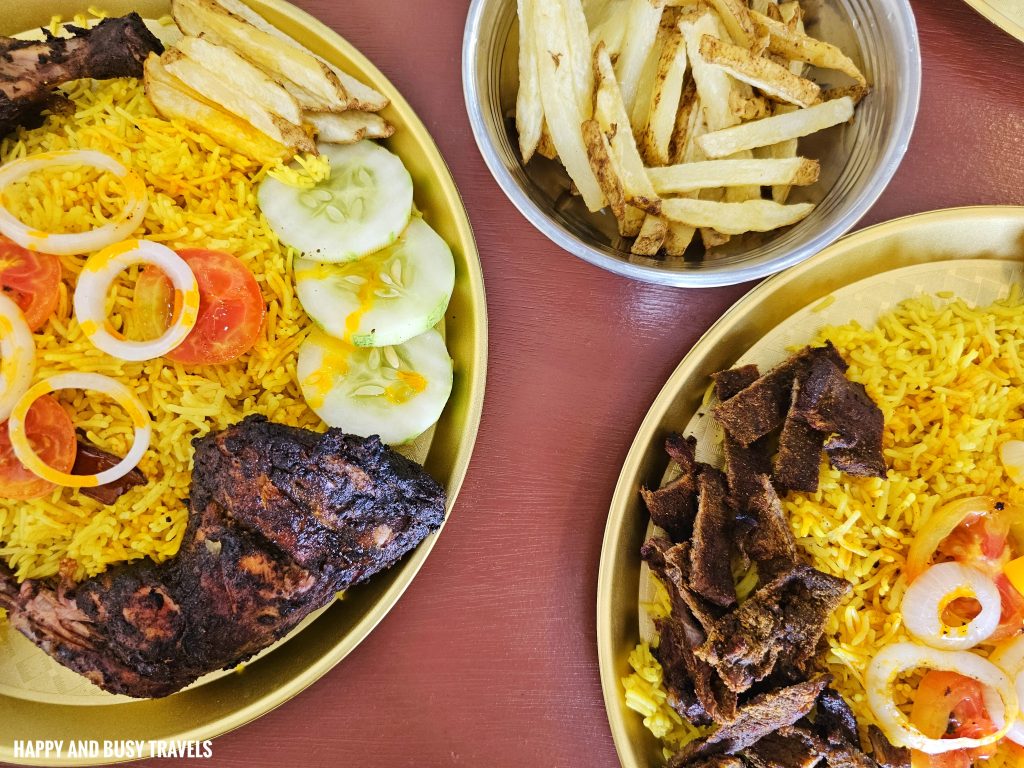 French Fries
They sell French Fries here made out of Potatoes. I love how they left the skin on the fries because it adds a little bit of flavor to it.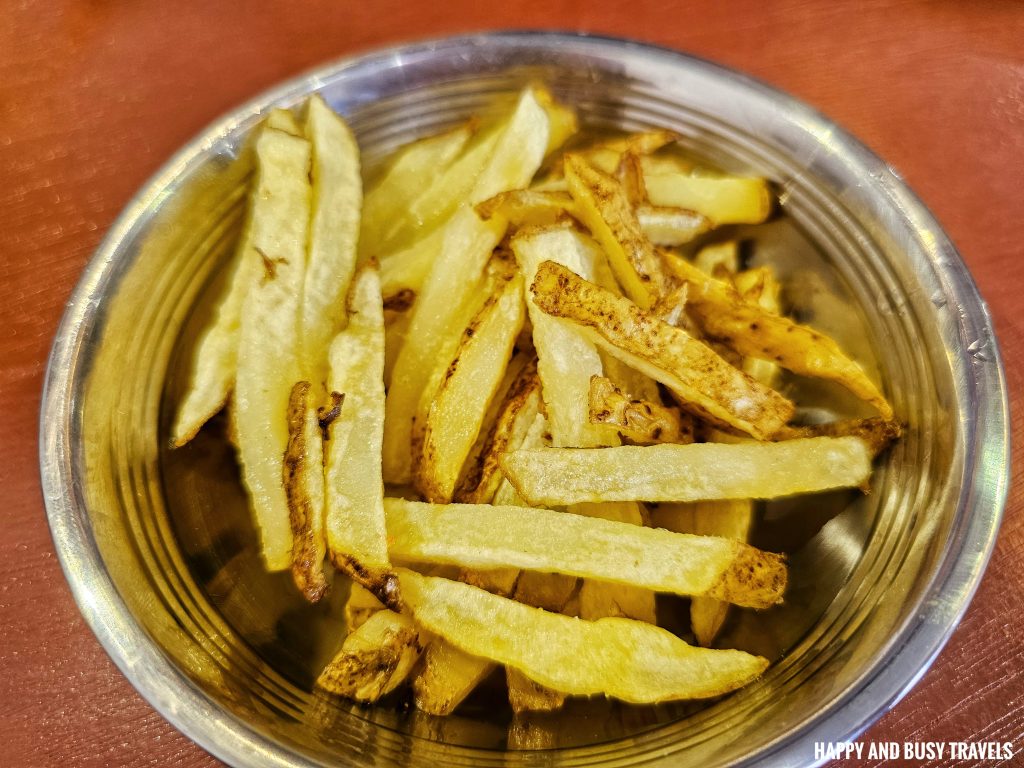 Mixed Vegetable Salad
To start off, we had Mixed Vegetable Salad. One order is good for two to three persons, or just one person if you do not have other dishes.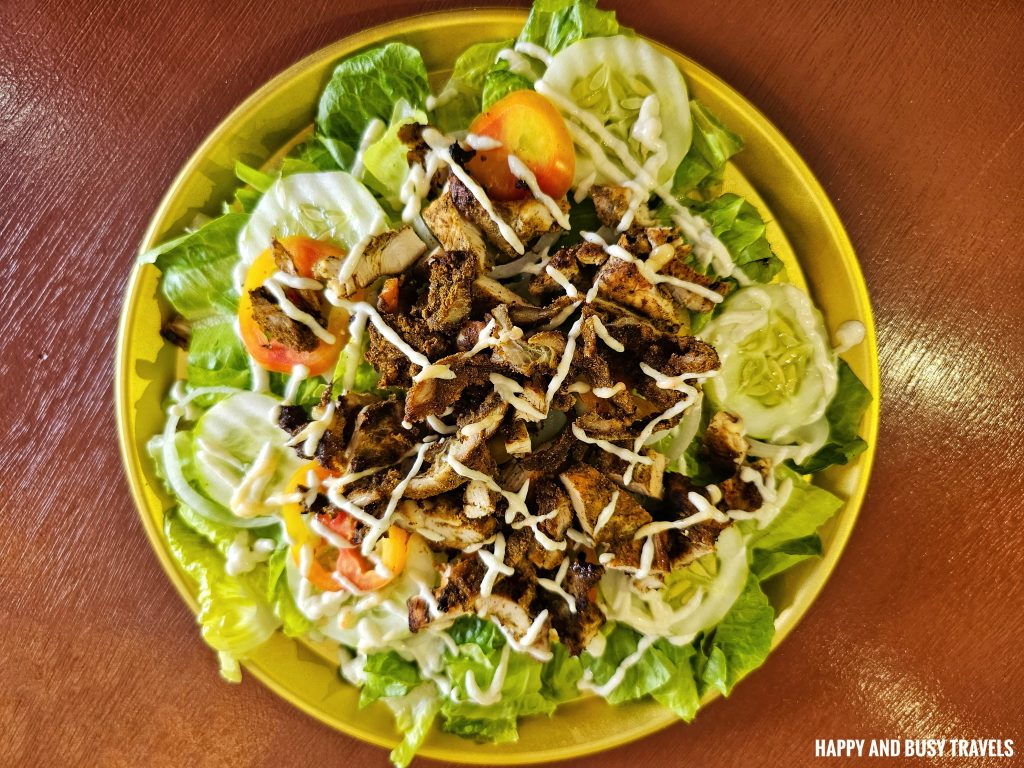 This is a refreshing dish and a healthy one too which is perfect for those who are health conscious but wanted a delicious dish.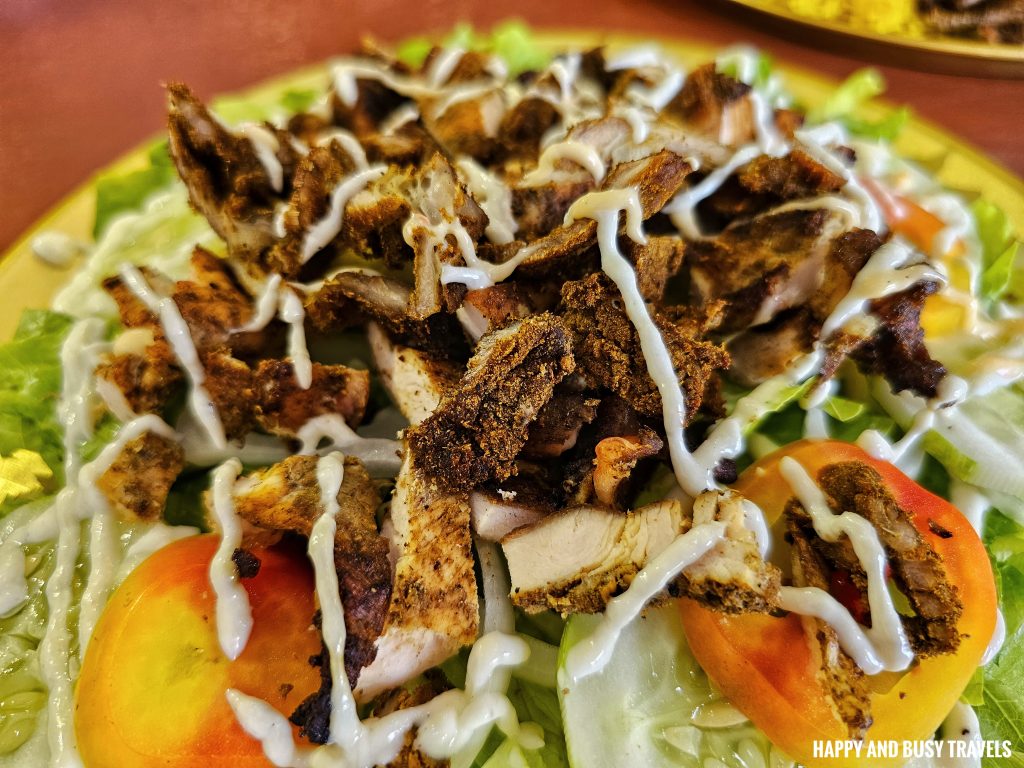 The Garlic Sauce that is drizzled adds a lot of goodness to it.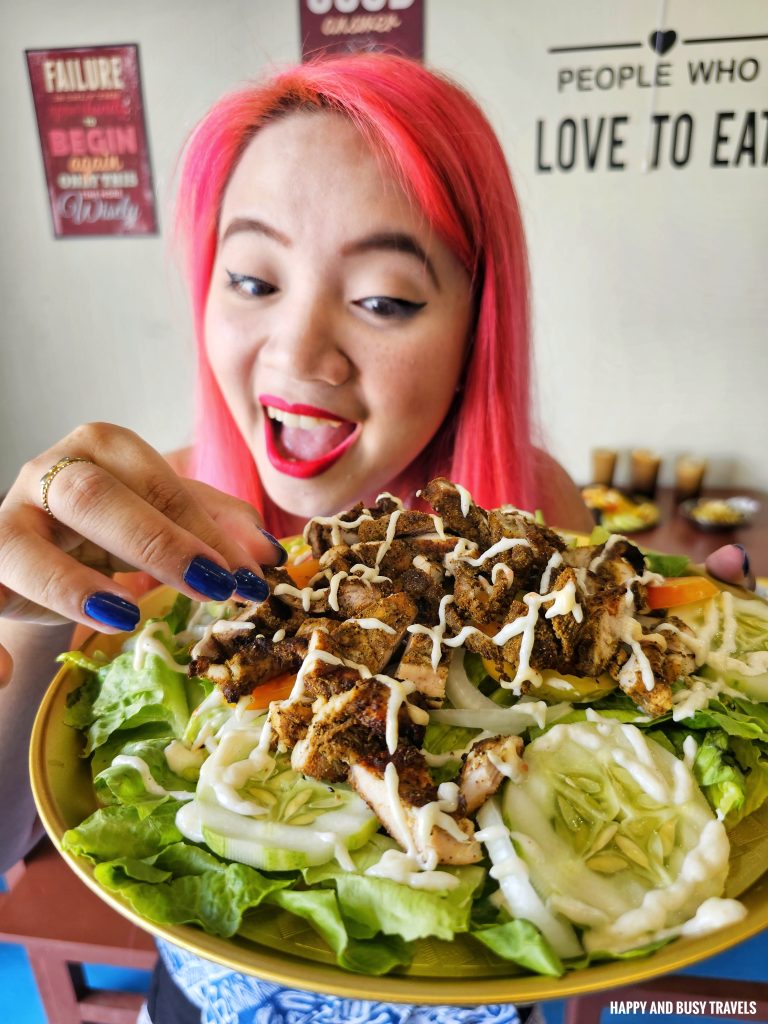 Grilled Beef Kabsa
From the beef section, this is the Grilled Beef Kabsa with unlimited Biryani Rice. This is the first restaurant that I visited that has unlimited Biryani Rice, usually, it is just regular white rice.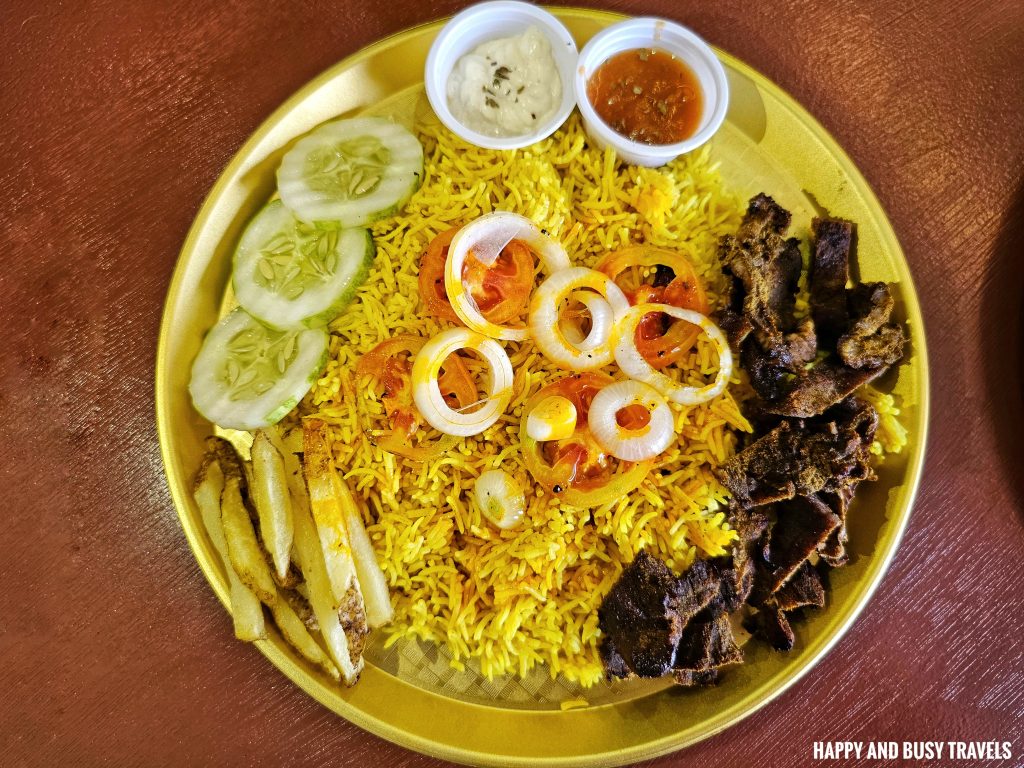 Each serving is served with Grilled Beef, Biryani Rice, two sauces, French Fries, Onions, Tomatoes, and Cucumber. The Beef tasted good and was not the usual Filipino sweet beef.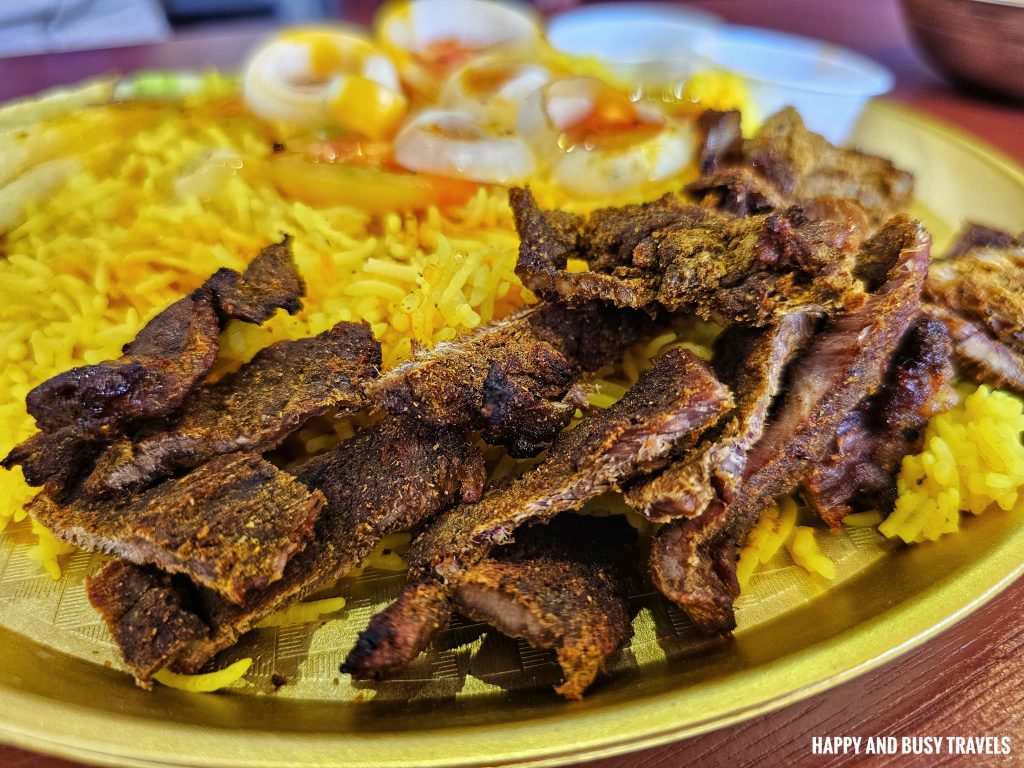 Grilled Chicken Kabsa
This is the Chicken version if you prefer Chicken over Beef.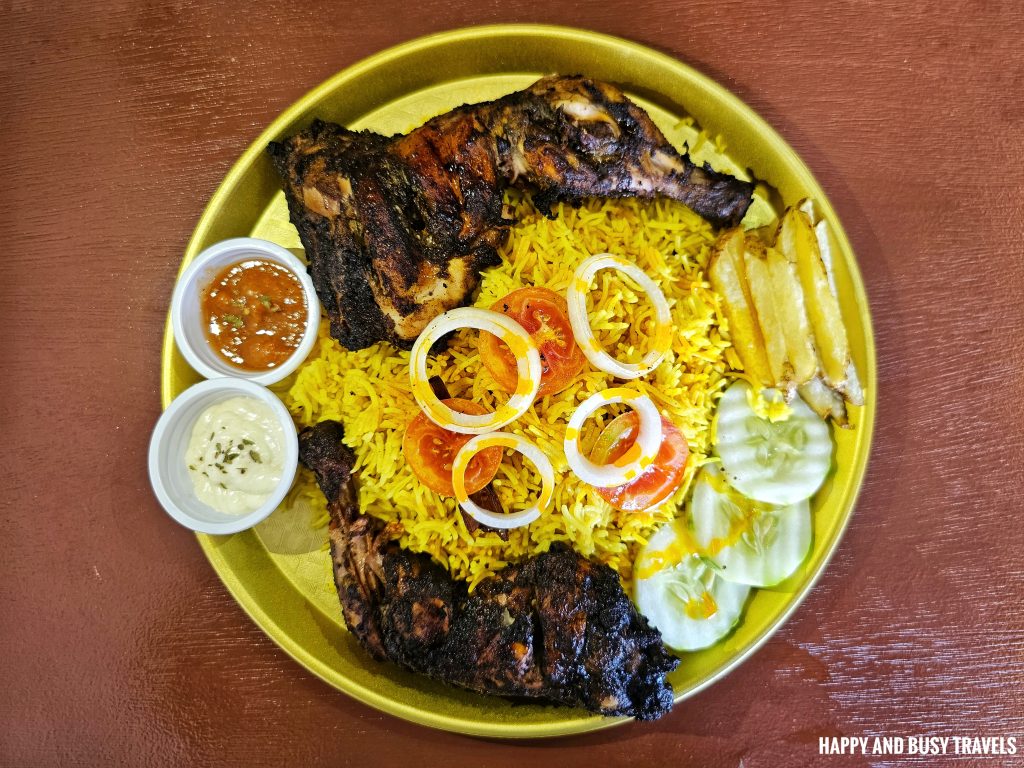 Each serving is also served with unlimited Biryani Rice, two pieces of Chicken, two sauces, French Fries, Onions, Tomatoes, and Cucumber.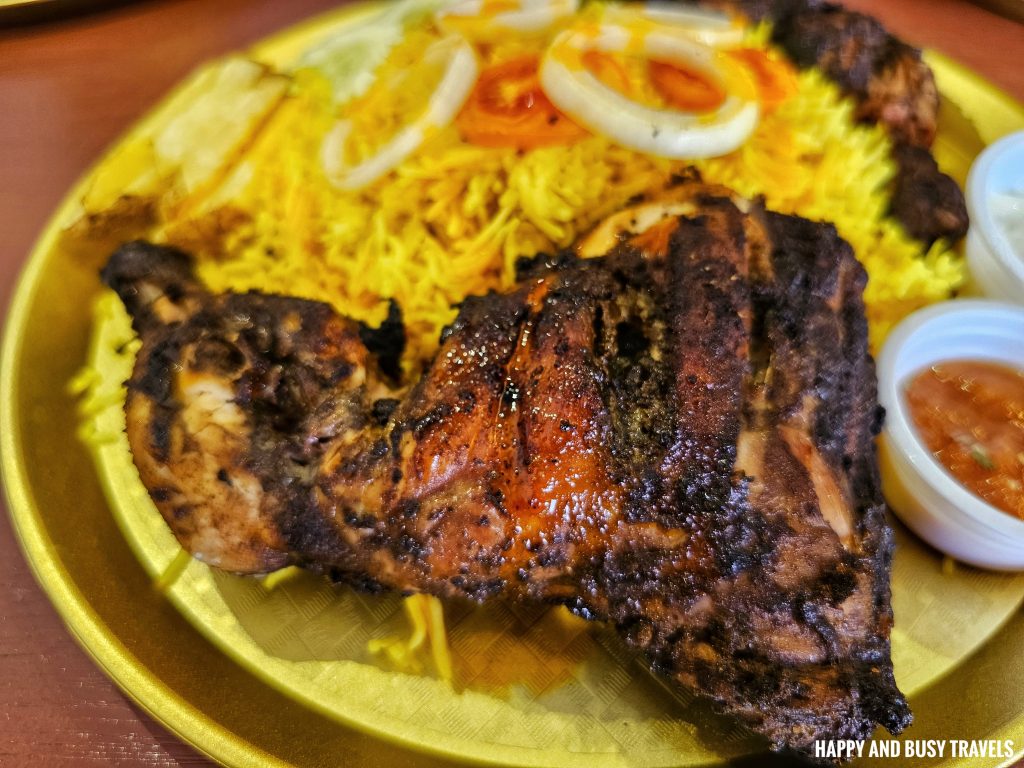 I like this dish even though I can't eat a lot of rice.
Hummus
We also had Hummus.
It tasted good and authentic.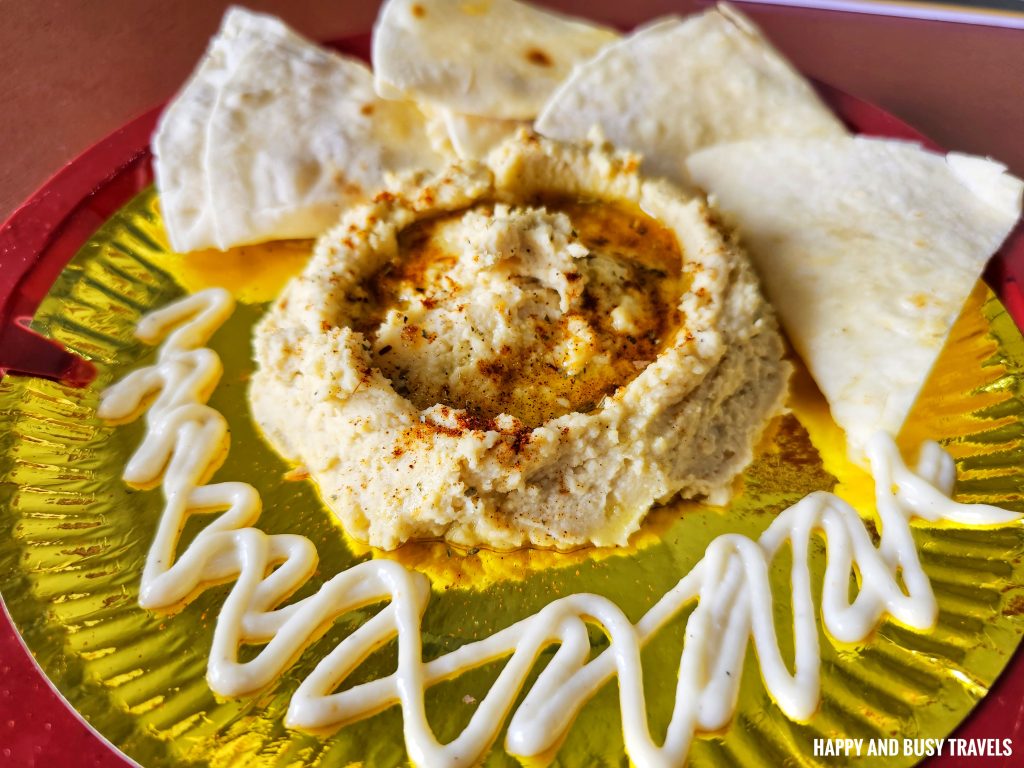 Shawarma
Of course, last, but not least, we had Shawarma. The picture below shows the Shawarma cut in half because it is easier to eat it in half. You can choose between Chicken or Beef, and eight inches or twelve inches. We had both and shared it with each other.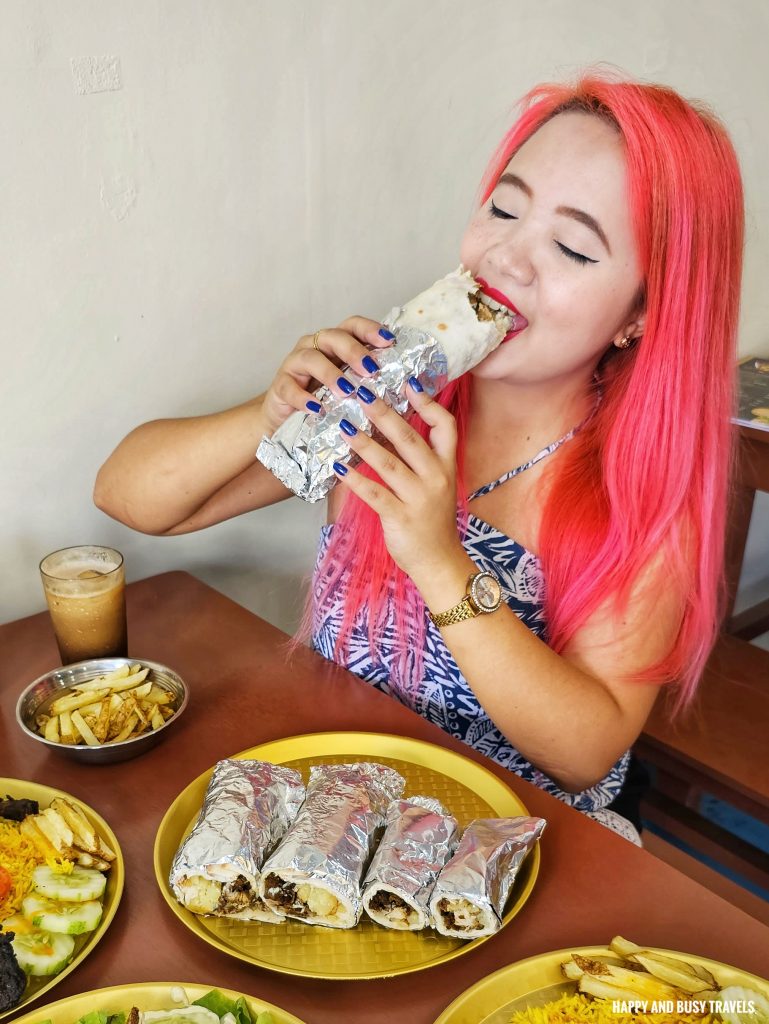 As you notice in the picture, each Shawarma has fries inside! Yes, it is the traditional way of preparing Shawarma.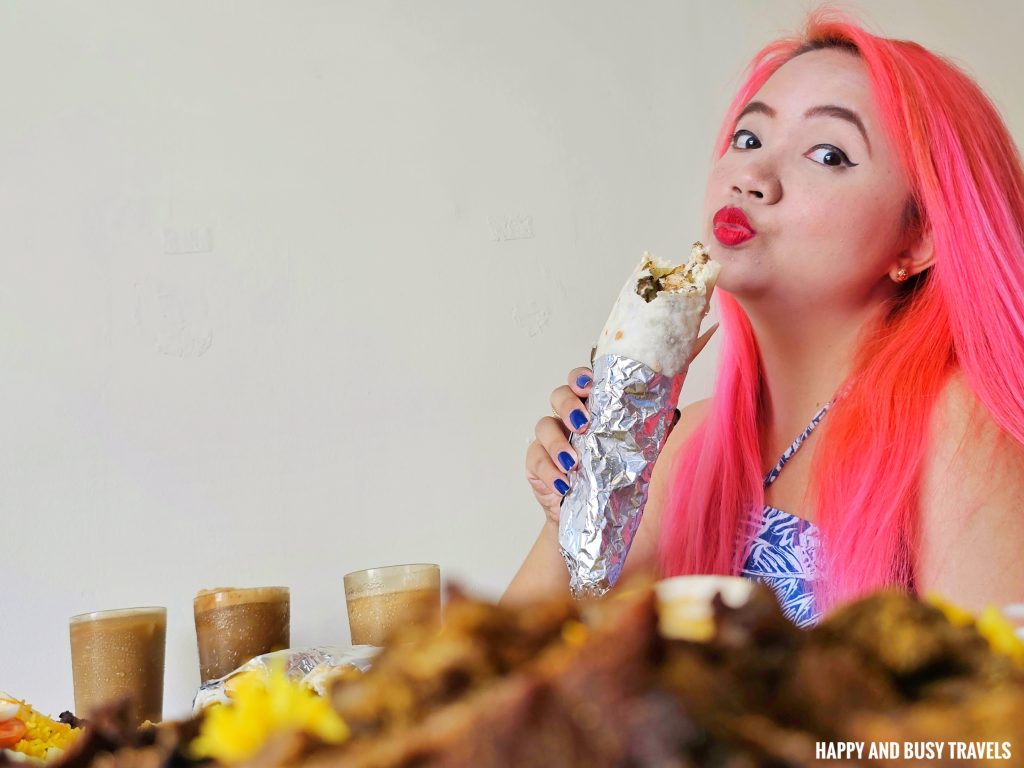 Iced Coffee
We had iced coffee after eating to refresh.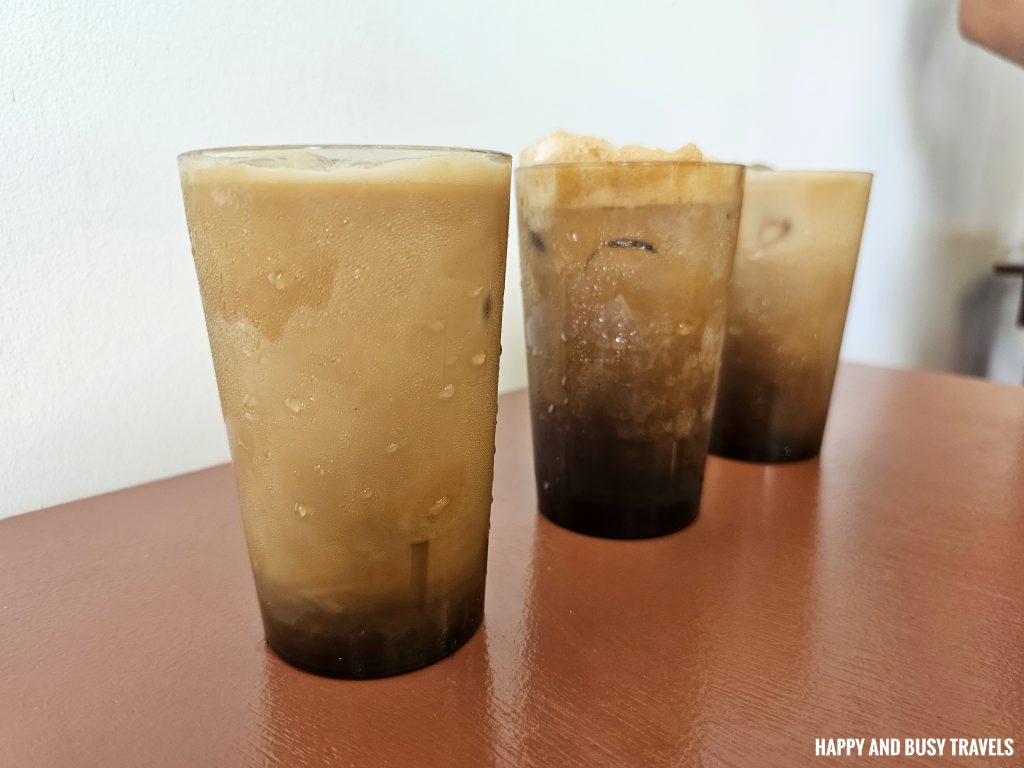 Menu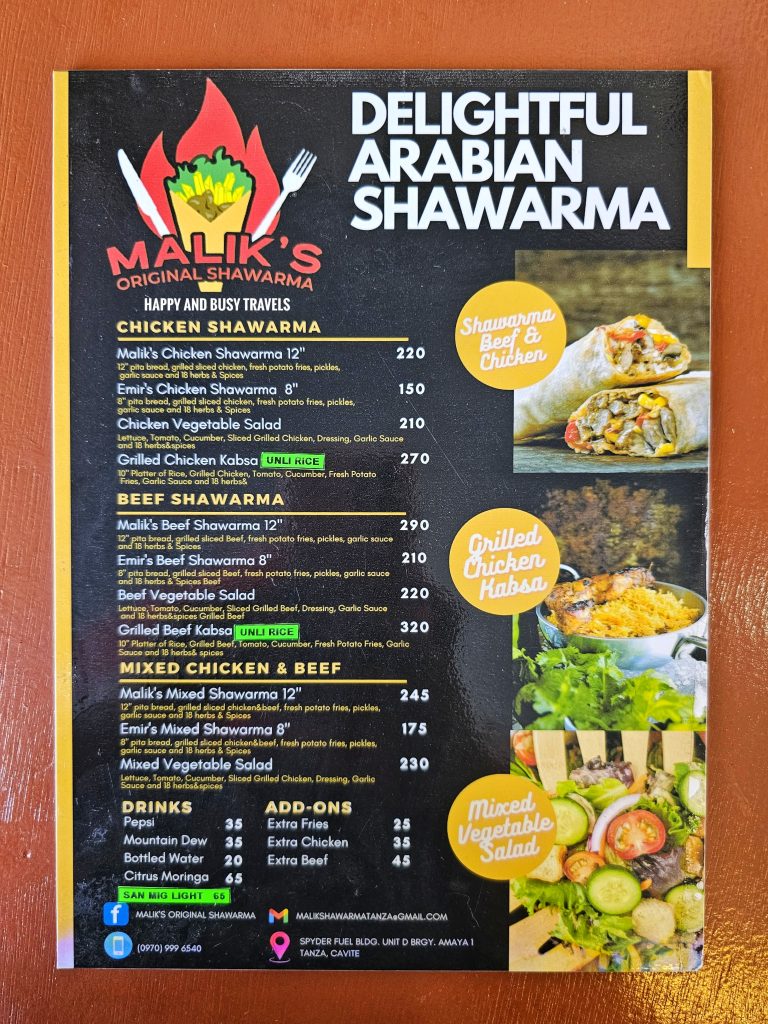 Happy and Busy's Smileys for Malik's Original Shawarma
Overall, we like the dishes because they serve authentic food. Like the Shawarma, it has fries, and the Hummus tasted like Hummus from abroad.
Food

Location

Ambiance

Value for money

Service
The owner is always in the store to assist.

Comfort Room

Thank you so much to the owner and the staff for assisting us.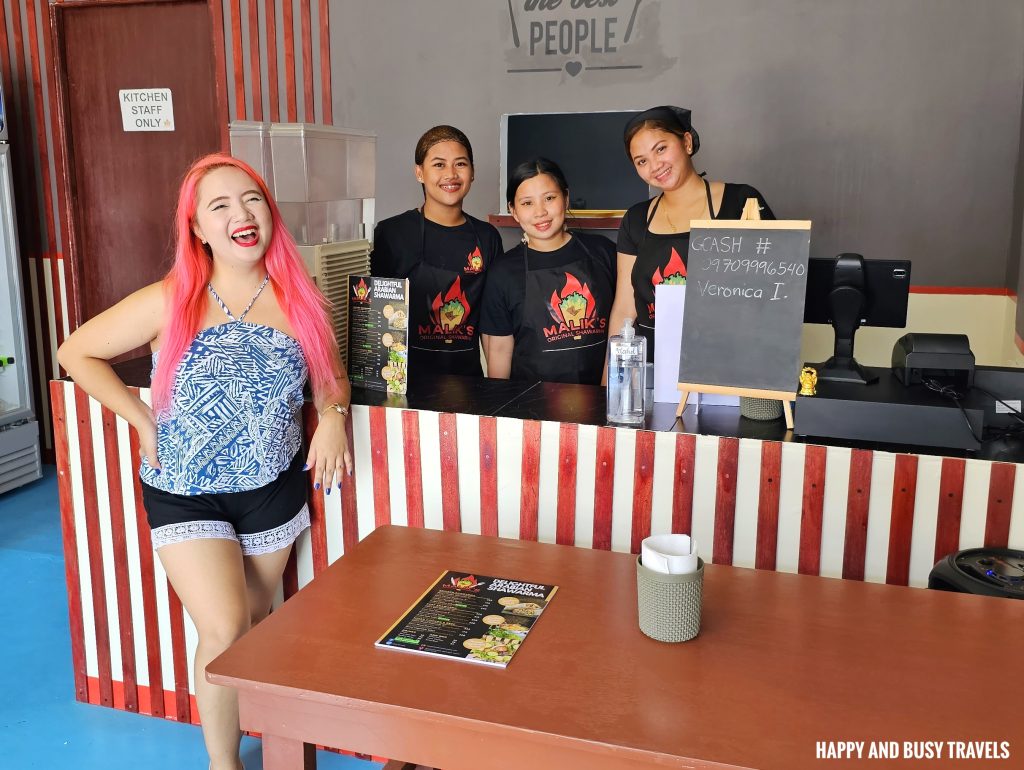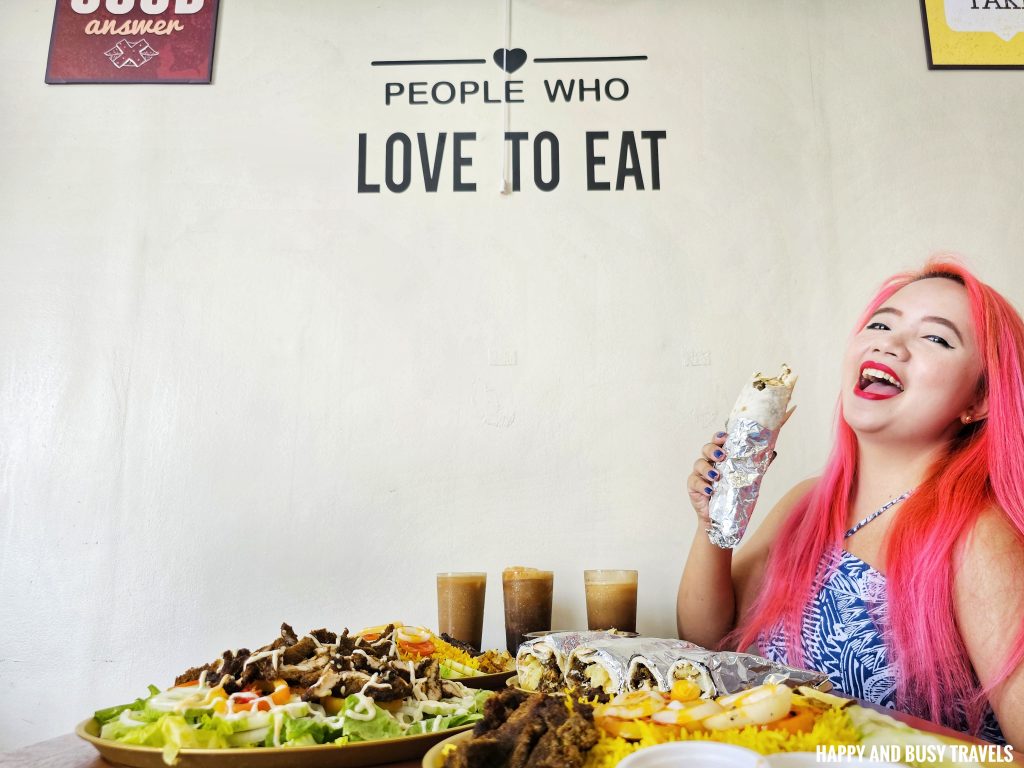 More exciting food and drinks reviews are at https://happyandbusytravels.com/category/food-and-drinks/ so do not forget to check it out!
Like! Follow! Subscribe! to our social media accounts: