Brick Wood Fire Bistro Ph
The Brick Wood Fire Bistro Ph is the newest restaurant in Bacoor, Cavite that everyone must visit. They serve tex-mex cuisine that will surely make you come back for more!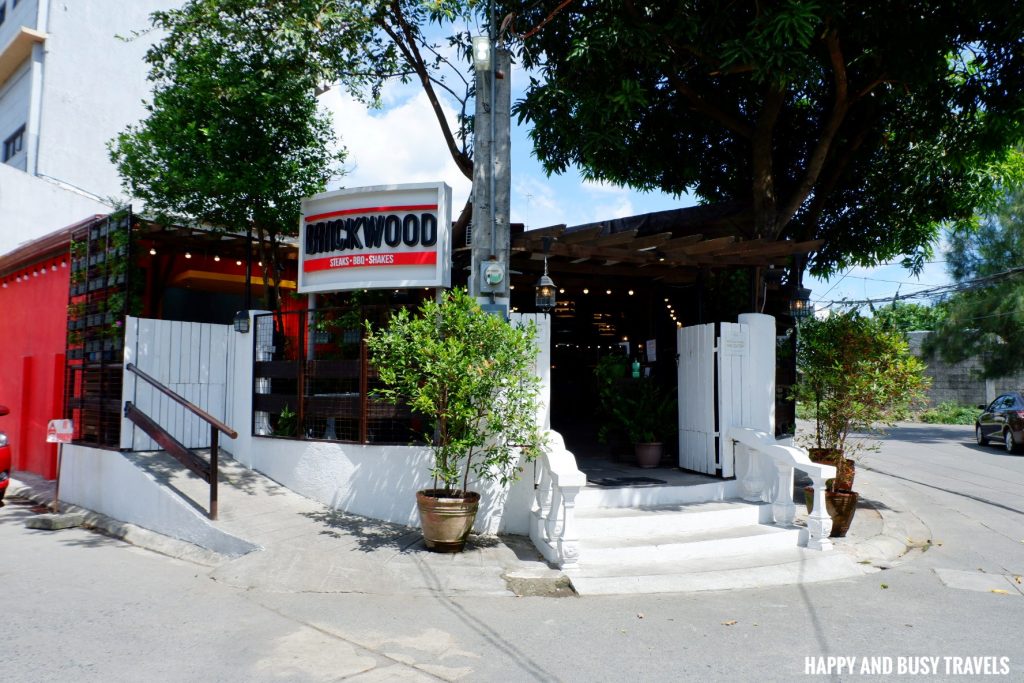 Important Information
Facebook: https://www.facebook.com/brickwoodfirebistroph
Instagram: https://www.instagram.com/brickwood_ph/
Contact Numbers: 0998 958 2654
Operating Hours: 11AM – 10PM
Dining Options: Dine In, Take Out, Foodpanda
Payment options: G-Cash, BPI fund transfer, Cash
Address: Cor 101, Rufino Santos St., JS Ville Subdivision, Bacoor, Cavite
Google Maps Link: https://g.page/brick-wood-fire-bistro-ph?share
Brick Wood Fire Bistro Ph
We easily saw the restaurant because it's perfectly pinned in the map, plus it's just in the corner of two streets.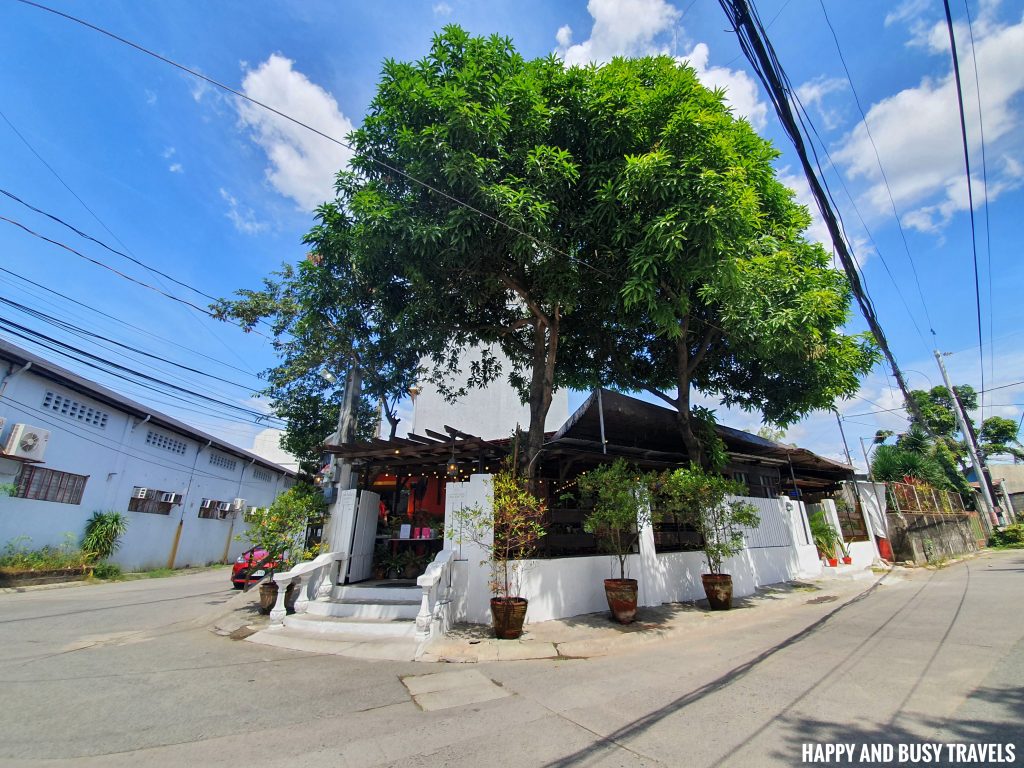 After proper COVID precautionary measures were made, we went inside the restaurant and saw its beauty.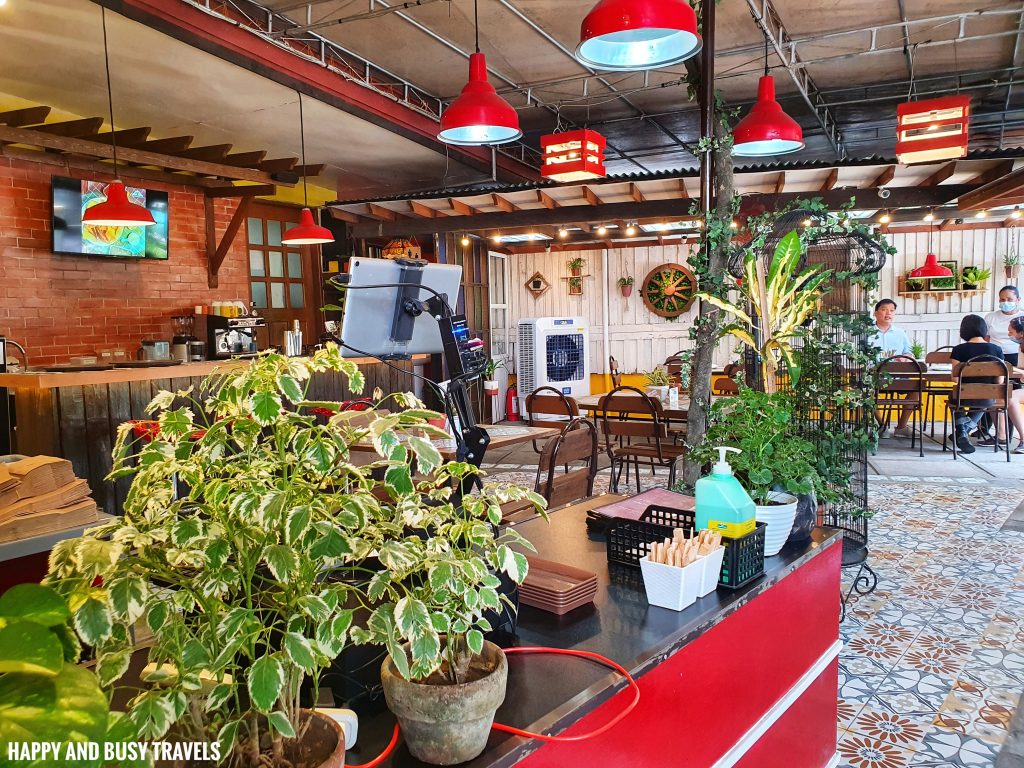 We originally want to seat here, but we were with the Hungry Byaheros family so we can't fit in here 🙂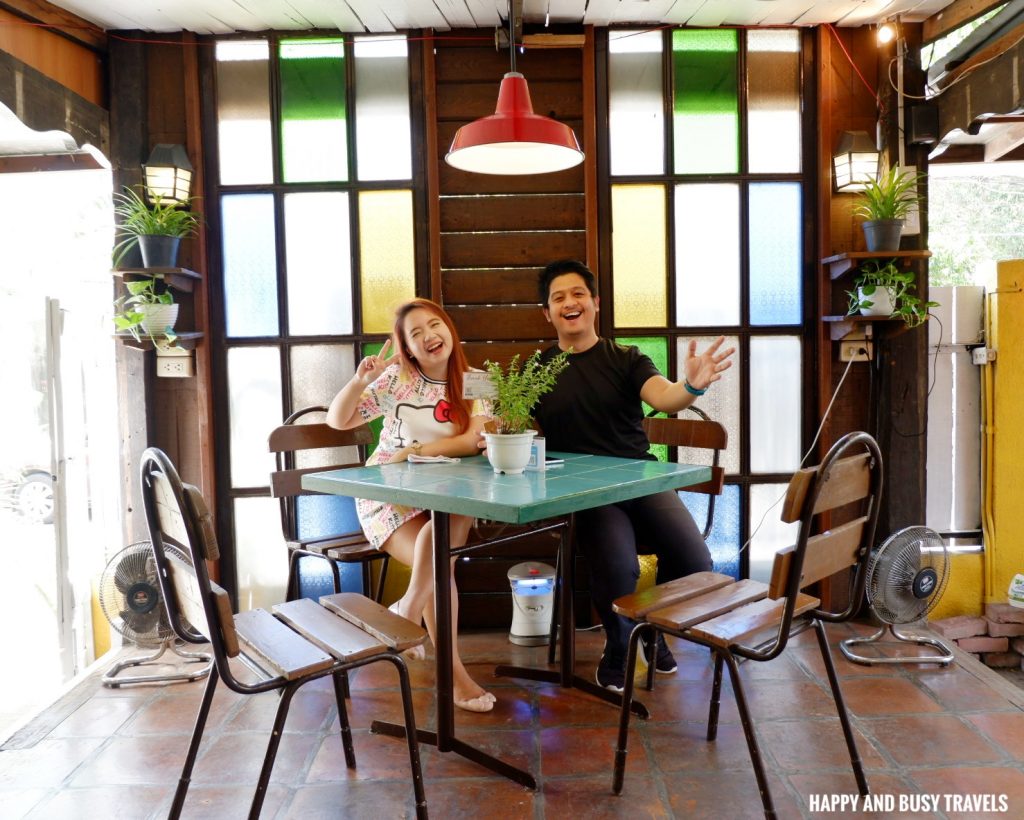 The alfresco dining is perfect especially during this pandemic.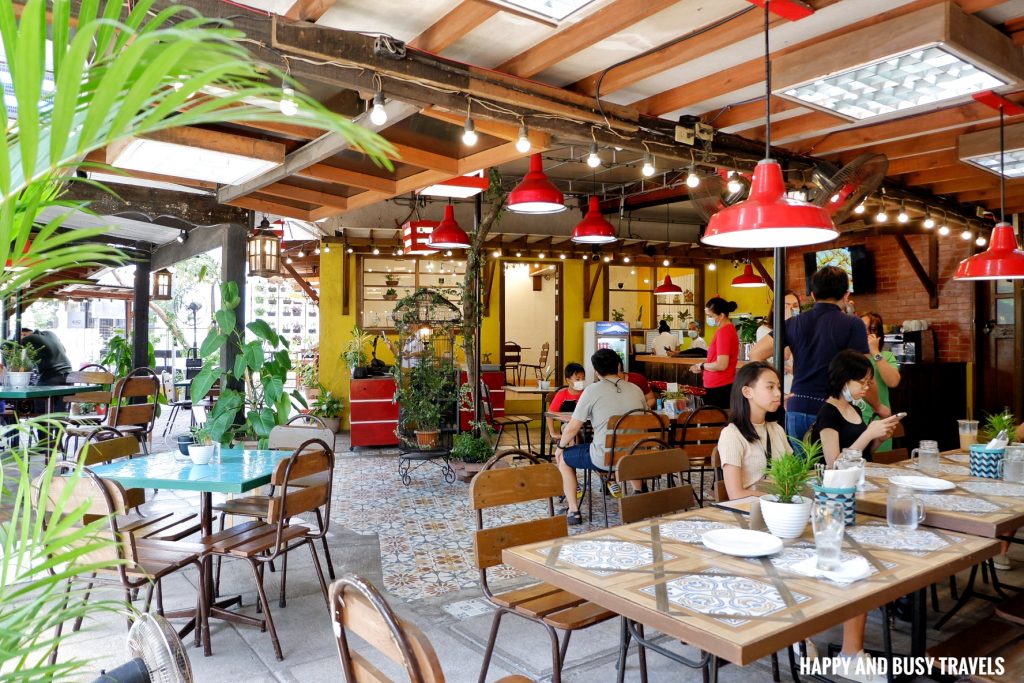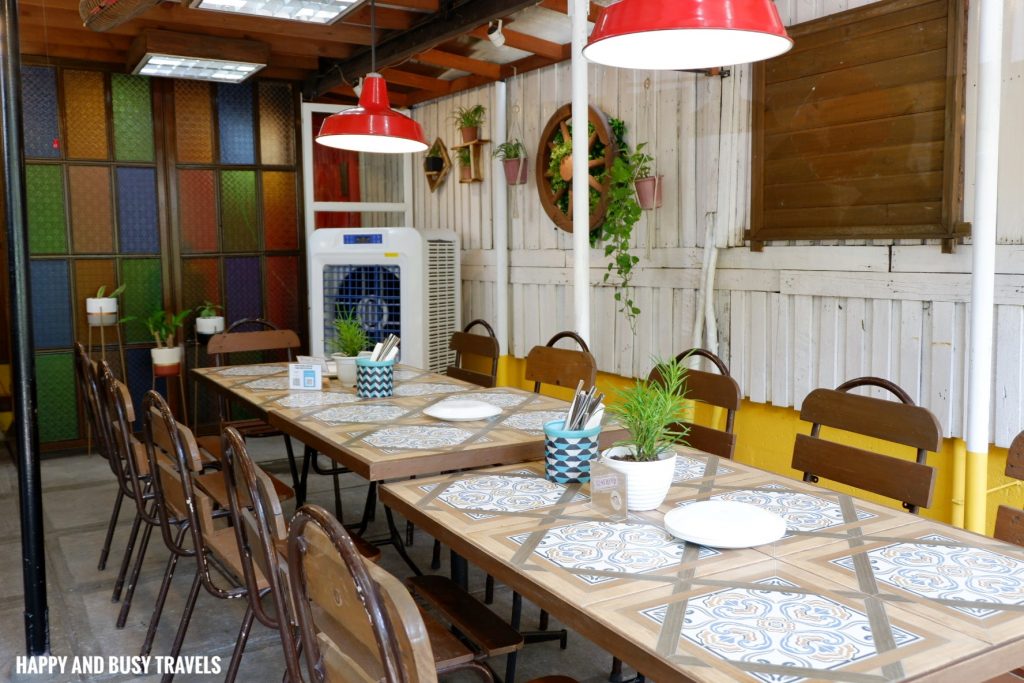 If ever you have a small gathering, you can occupy this area.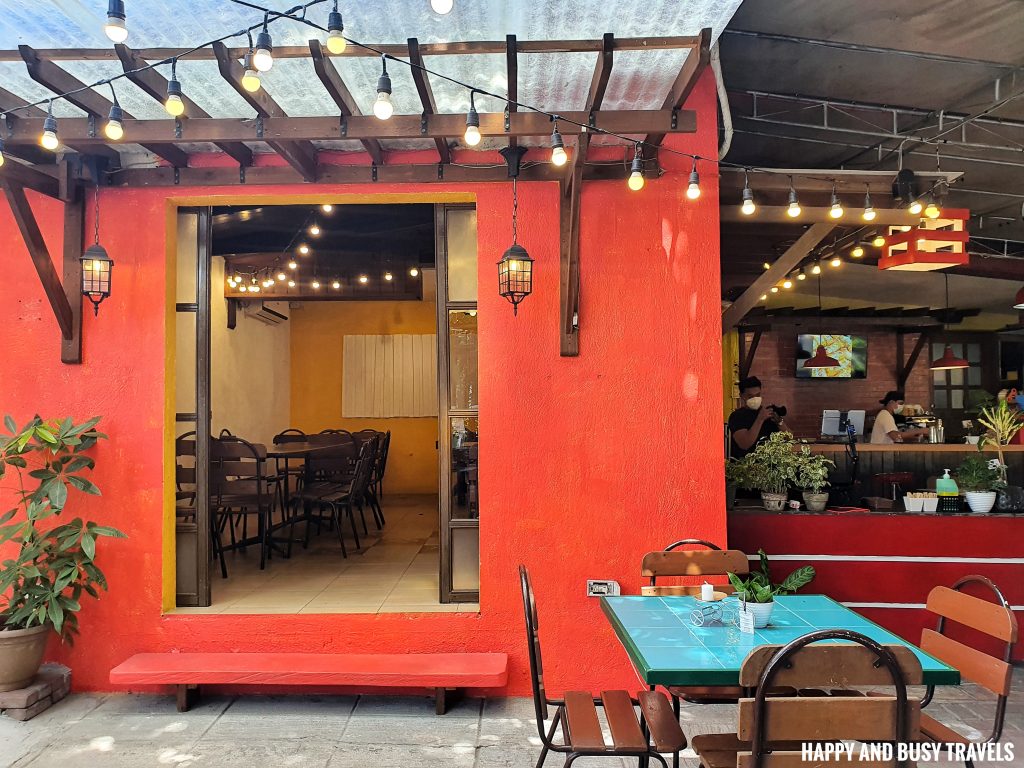 This can be used as a small function room.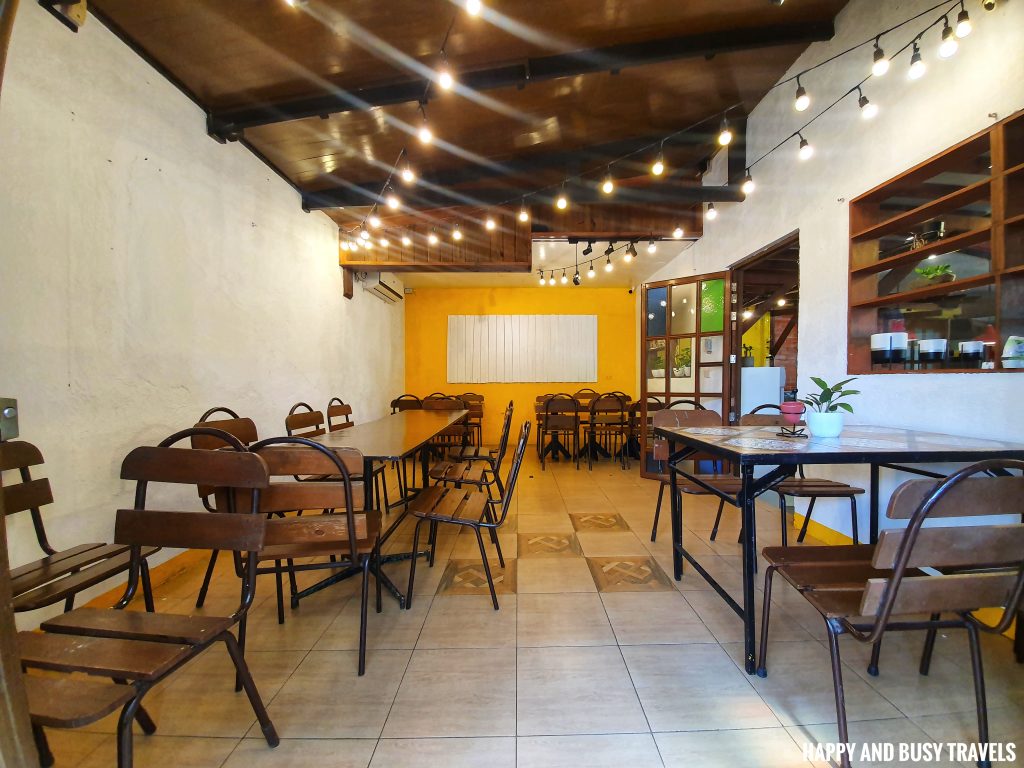 Tex-Mex Cuisine
Here we go! When the food is served, we were very excited to try everything.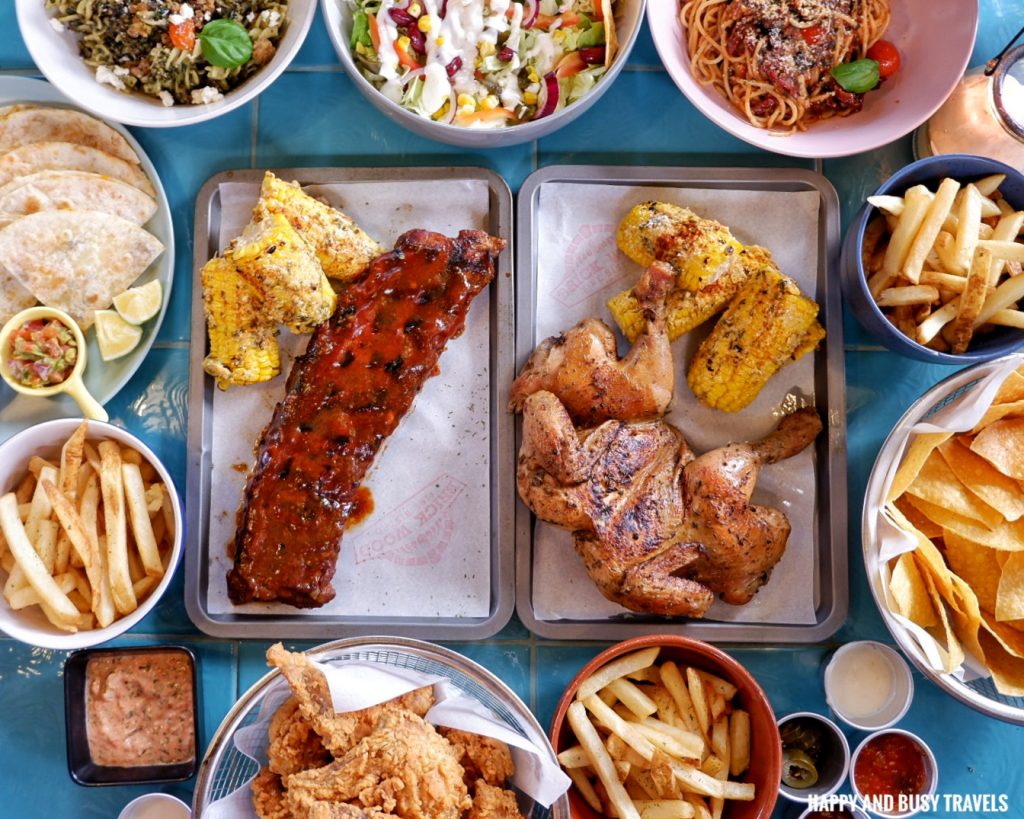 Totopos Tostados Mexican Nachos
We love how they serve the nachos, it's like a do-it-yourself nachos. Usually we order nachos in the restaurant and they gave us the nachos with the toppings on the top. So, some of the nachos under it doesn't have any toppings at all. But with this nachos, you get to choose how much toppings do you get.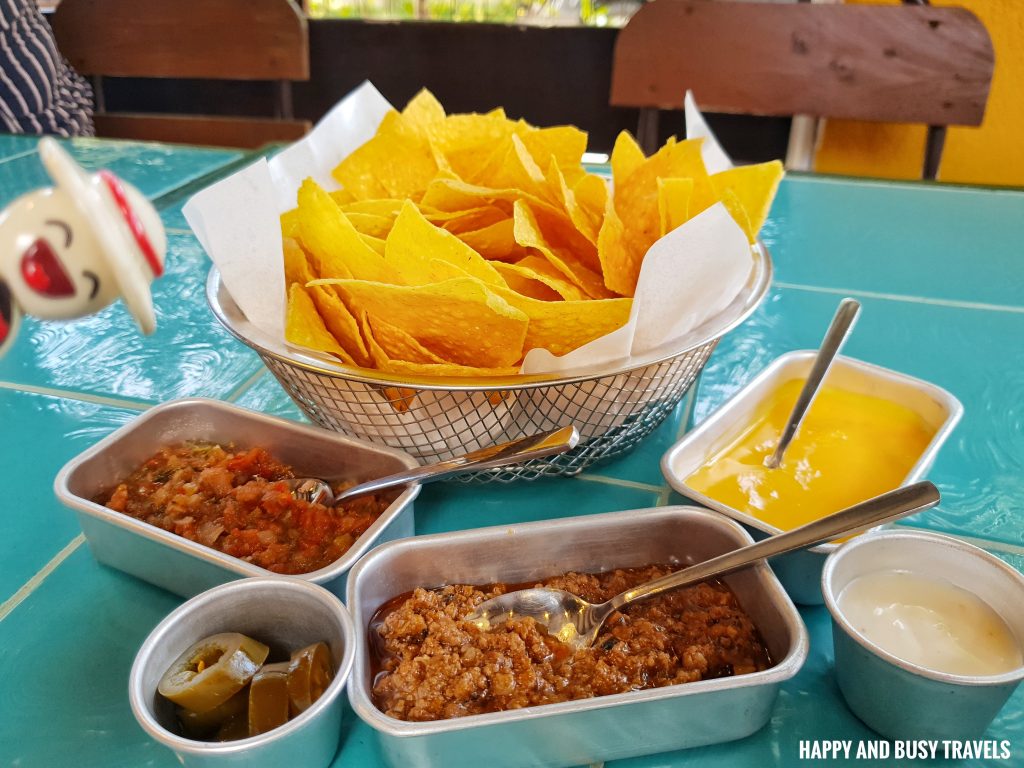 Mexican Ranch Salad
This dish is good if you are on the healthier side. It taste good as it looks.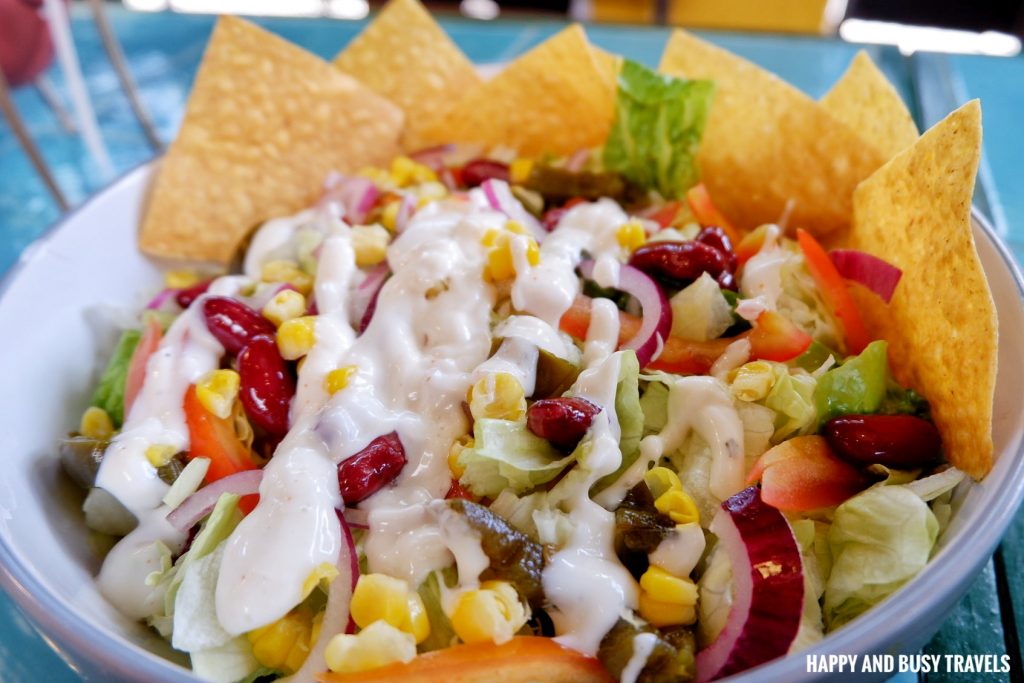 Quesadilla
The classic quesadilla! As expected, the quesadilla tasted good. But what I like more about this one is that it still taste good and it is still soft even though the dish has gone cold.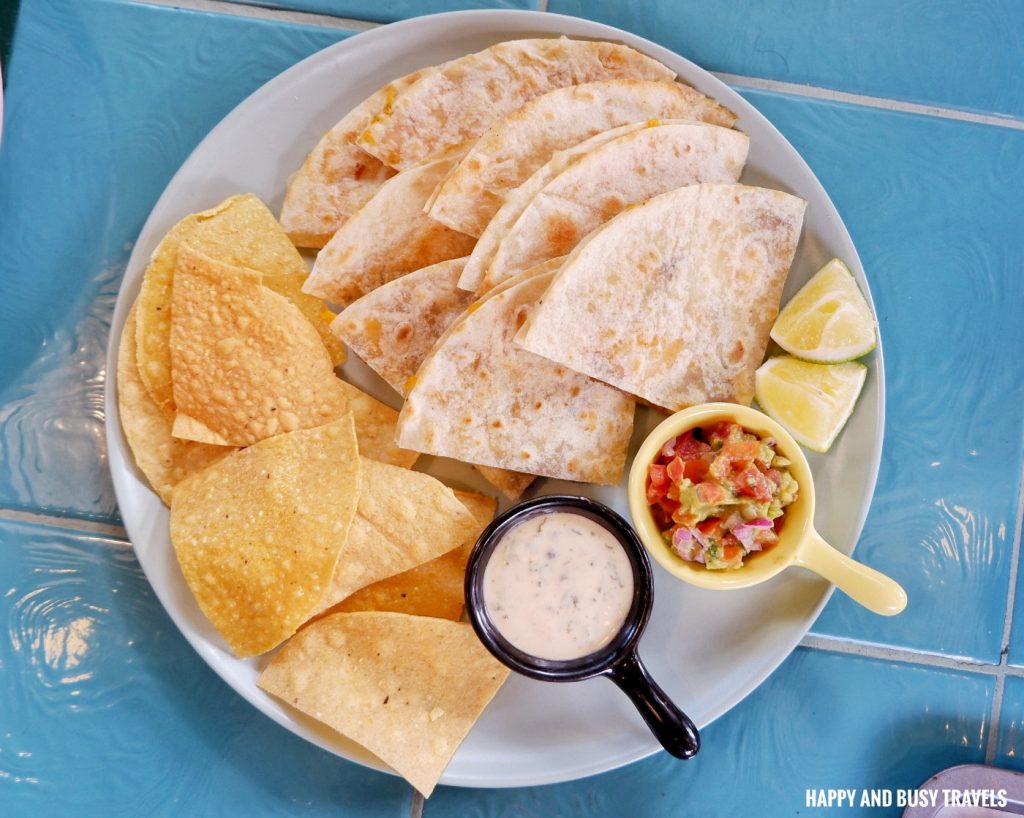 100% Angus Beef, 4-Cheese and Bacon Burger
Well everybody has been looking for a burger in a tex-mex restaurant, so here it is. The burger tasted really good! and it made me full! One of these and you'll be good for the day.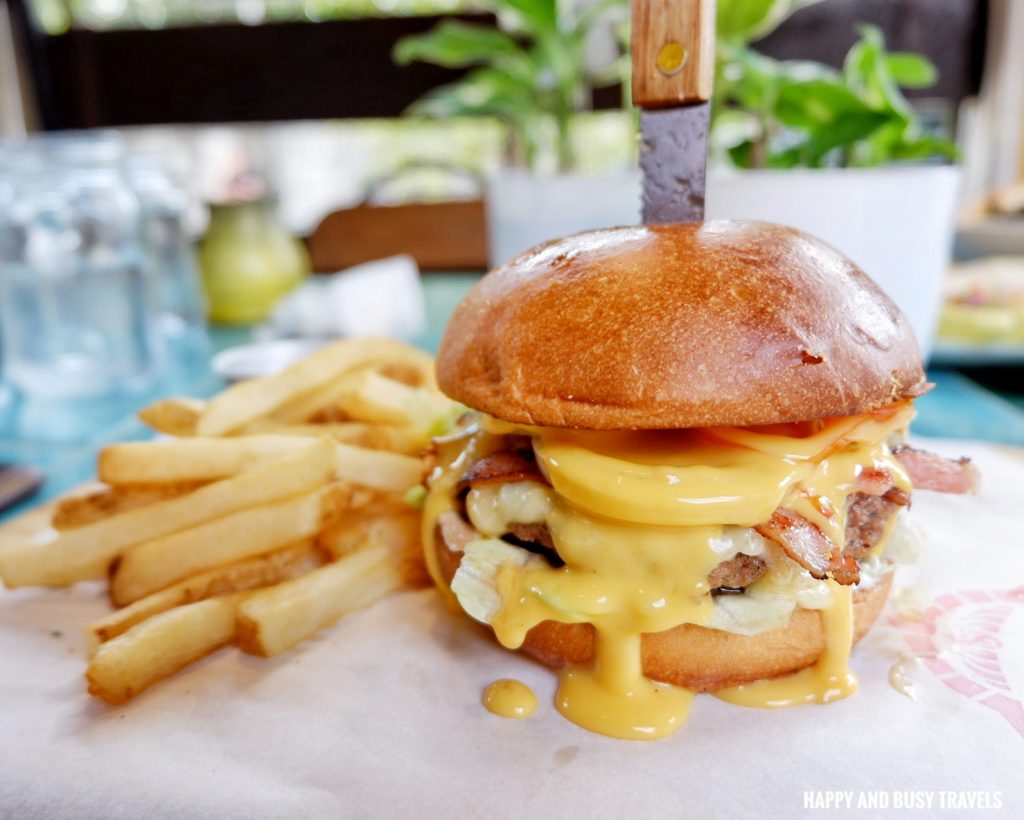 Imus Longga Pesto
Imus, Cavite is known for it's Longganisa, which is a Filipino version of sausage. So, the restaurant made a pasta with the Imus Longganisa, which we find it very cool. If you are a Pesto lover, you have to try this one.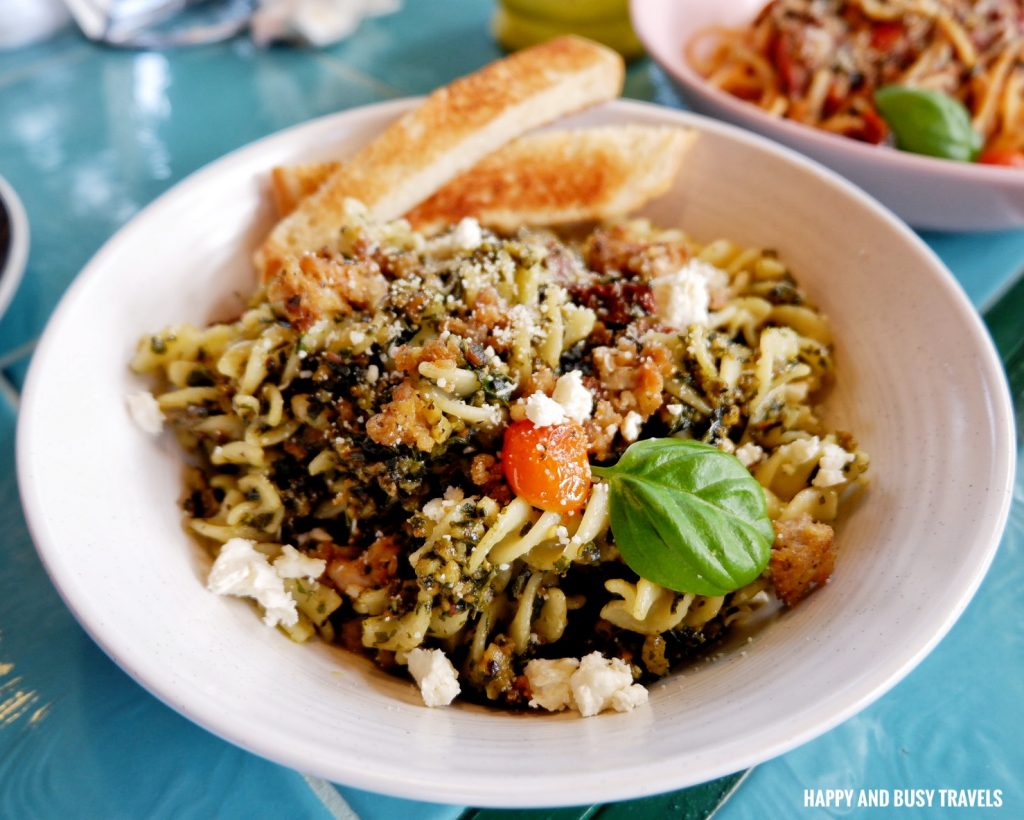 Tomato Basil and Herb Pasta
If classic pasta is your favorite, this one suites you.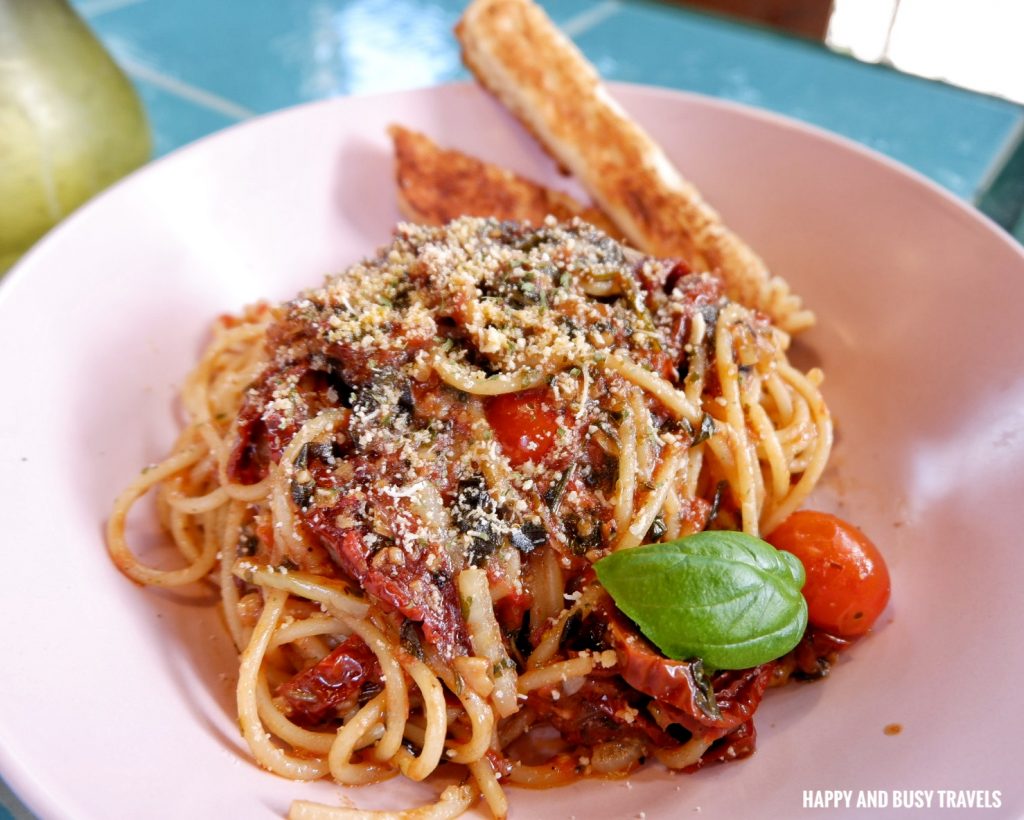 Oven Roast Tex Mex Chicken
This chicken is one of their main dishes in the restaurant. Their mix of the herbs and spices for this chicken is on point, and the chicken is juicy.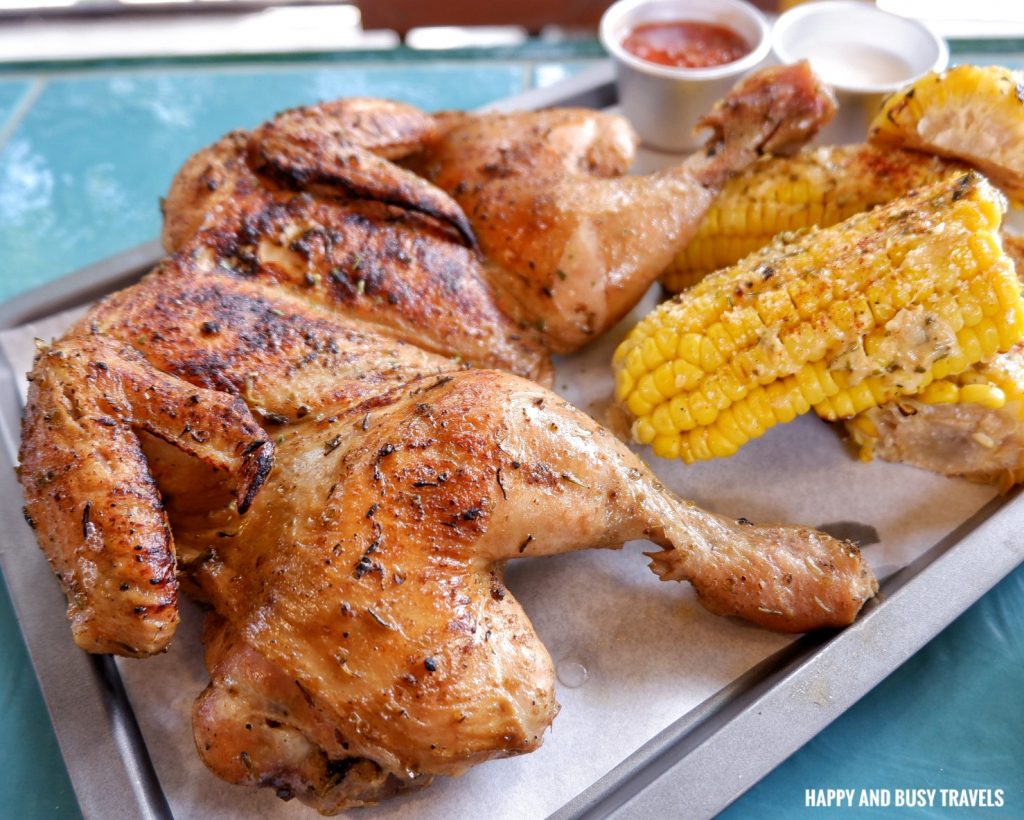 8-Herb and Spice Fried Chicken
This 8-Herb and Spice Fried Chicken can beat KFC's 12-spice chicken in a heartbeat! The crunchiness of the skin plus the tasty meat is to die for!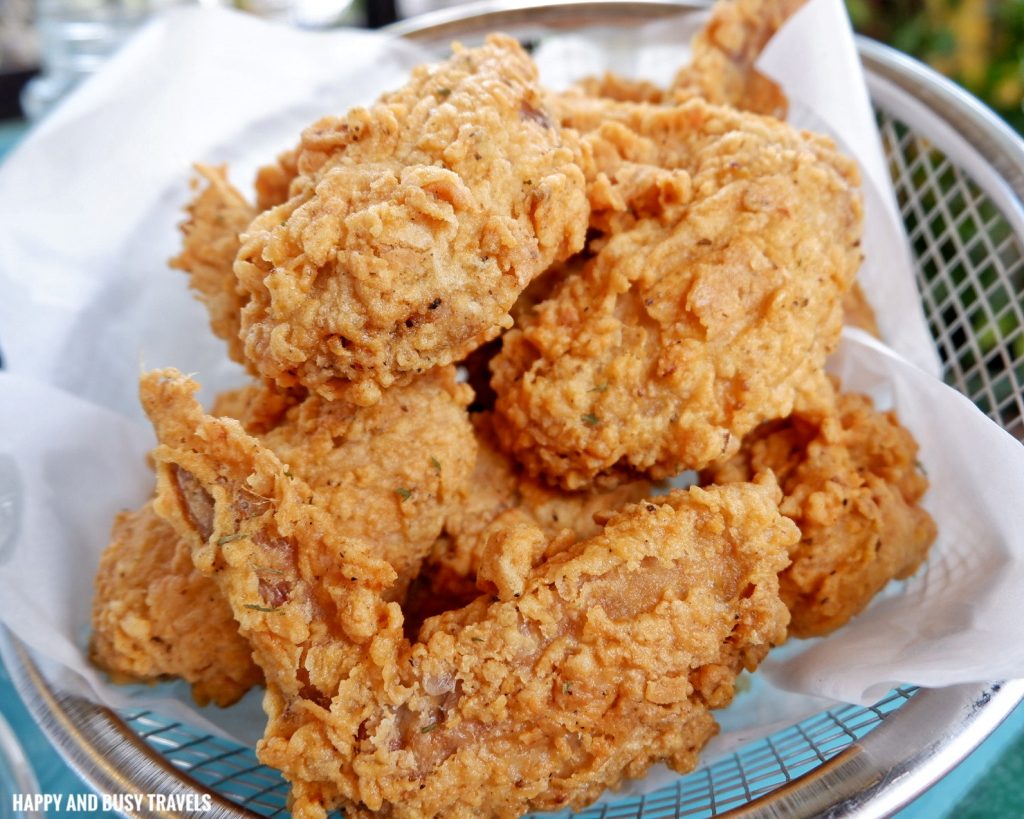 Baby Back Ribs
Last but no the least, is of course the Baby Back Ribs.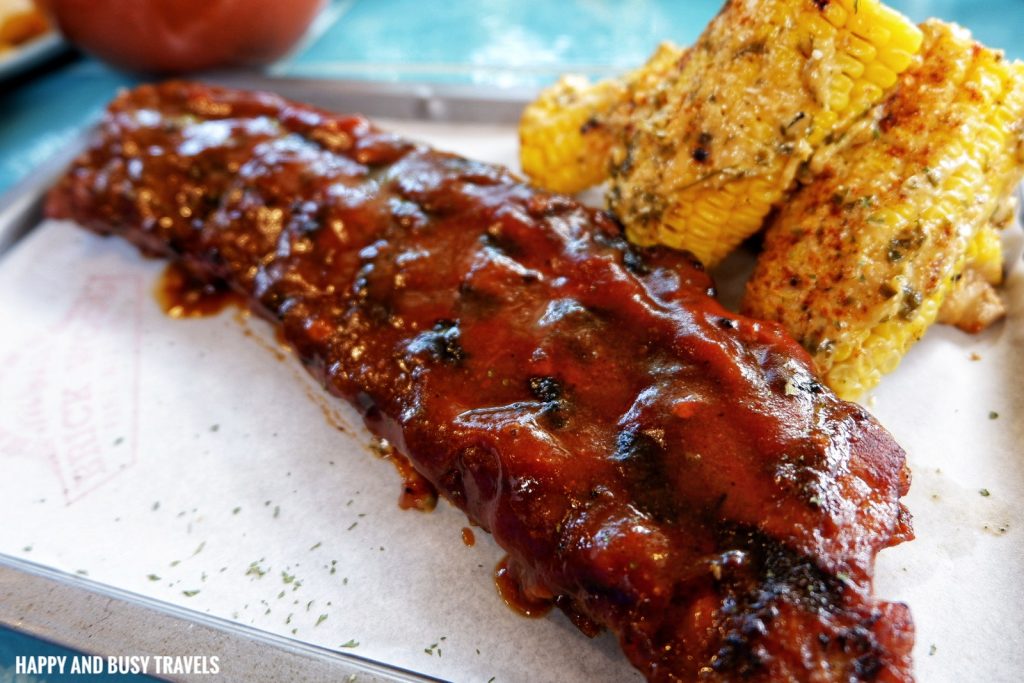 Sides
Each main dish comes with fries, and corn on the cob. You may change the sides to either plain rice, mashed potatoes, java rice, or mexican rice.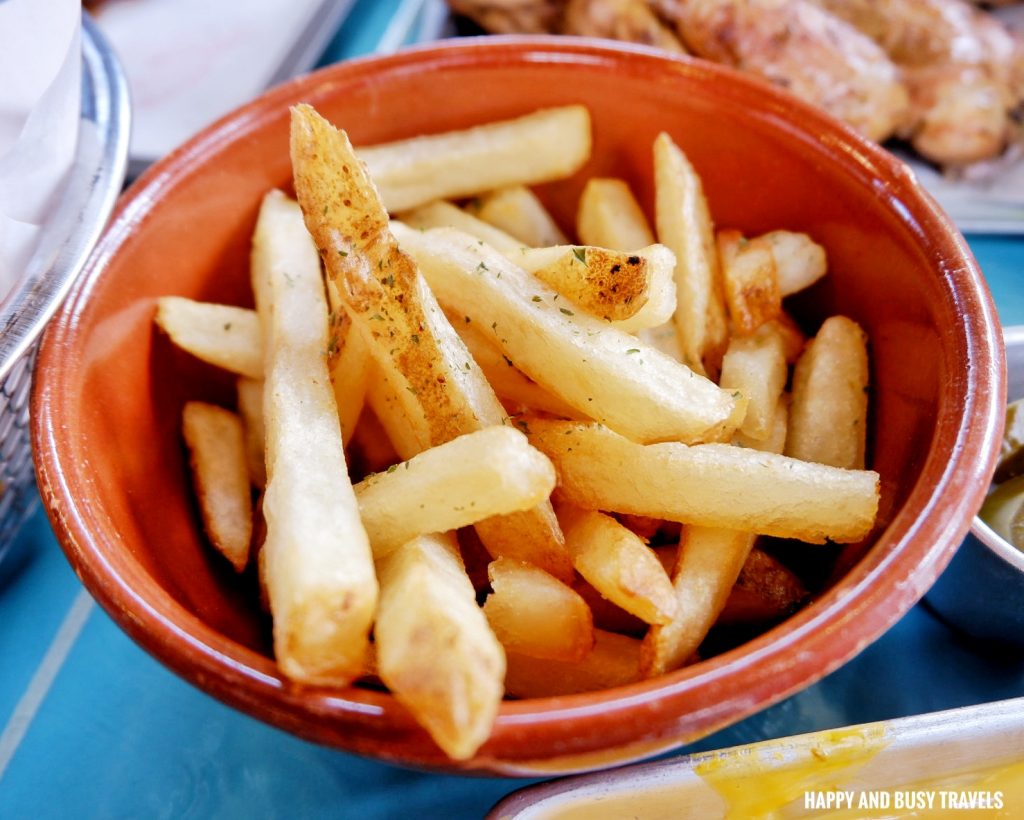 Drinks
They have a lot of drinks to offer, from the fresh fruit shakes to coffee to alcoholic beverages. Everything tastes so good too! Just like the Avocado shake in the photo below, it tasted so good it's like we were drinking pure Avocado!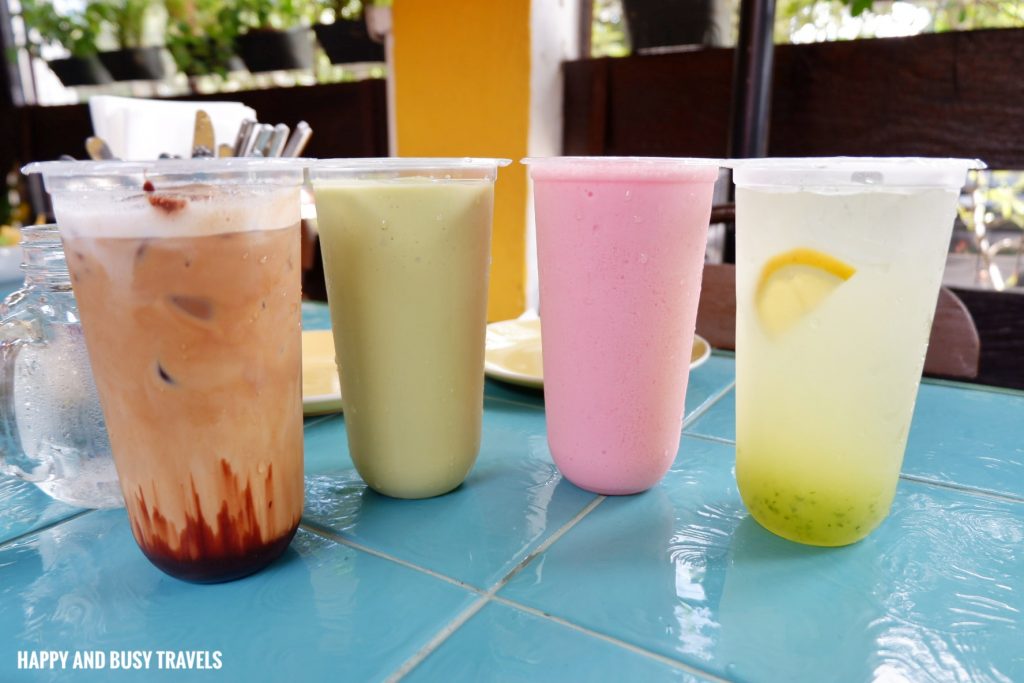 Desserts
Even though we ate a lot already, we of course still have a room for dessert. This first one is their mousse cake. I really really like it! I really finish this on a full stomach! It tasted divine! and when we come back, I will order a whole cake 🙂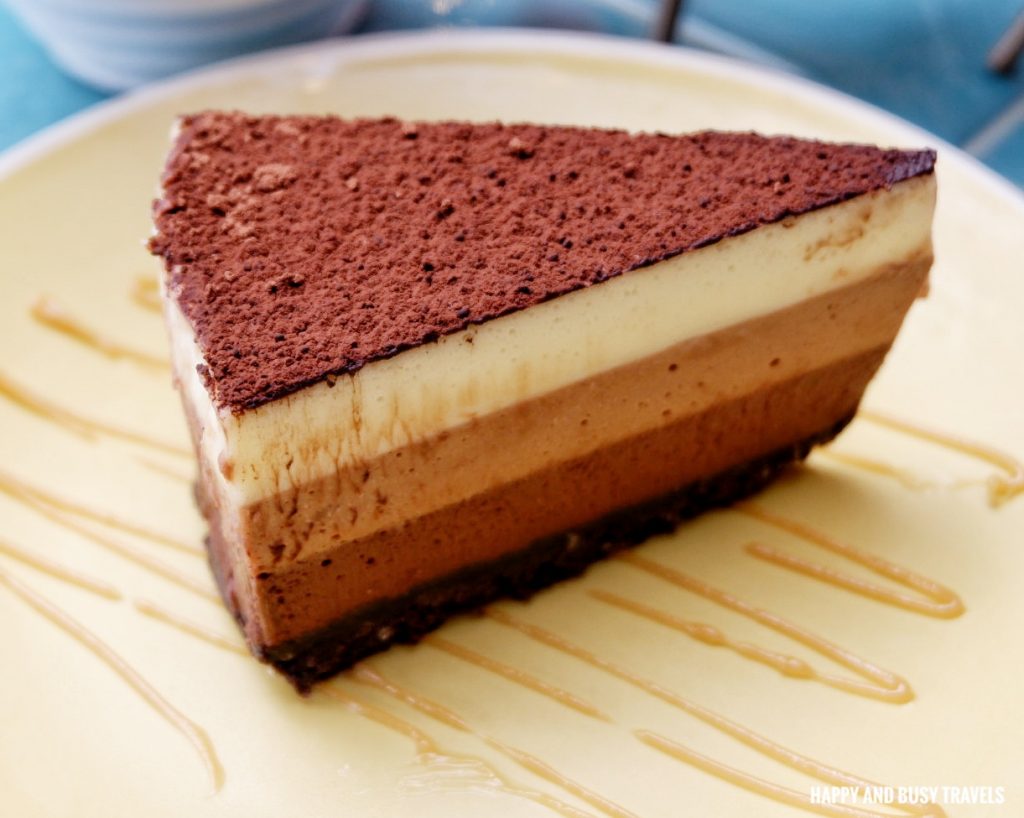 This second dessert is really well plated. The ice cream, cake slices, whipped cream, and coco, were plated brilliantly. I also love this so much! Oh I wish I had a second stomach for desserts!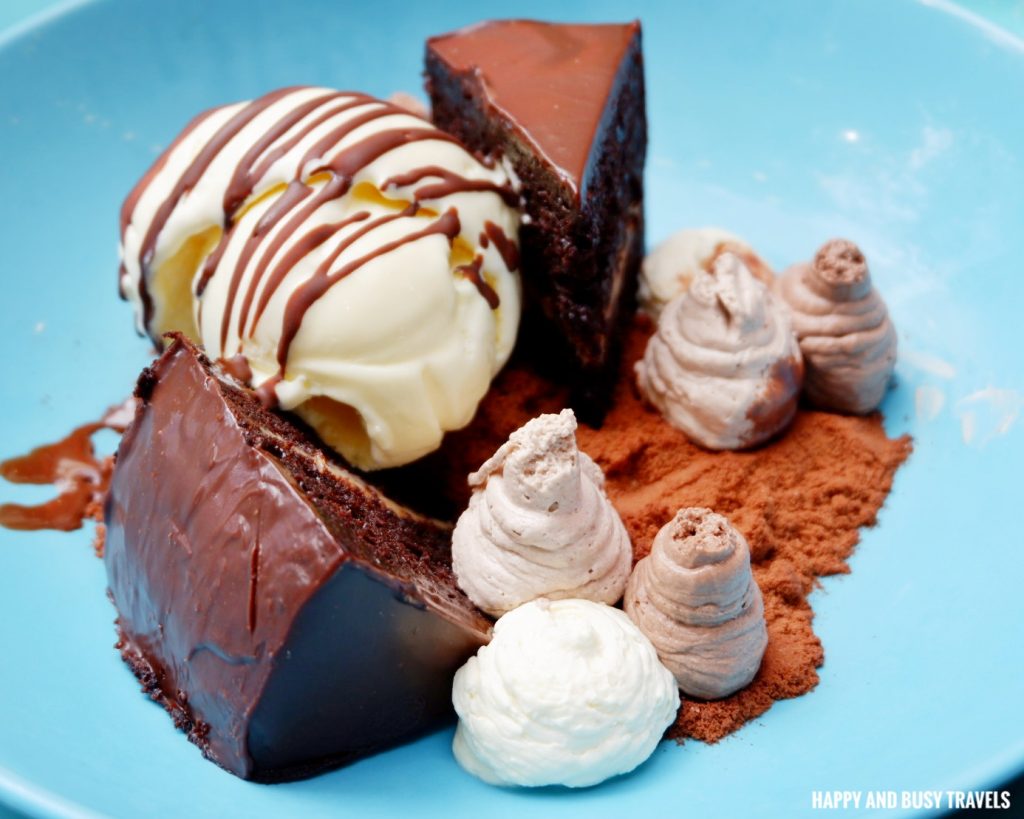 Finally, we also had Churros! You can't go wrong with the classic desserts.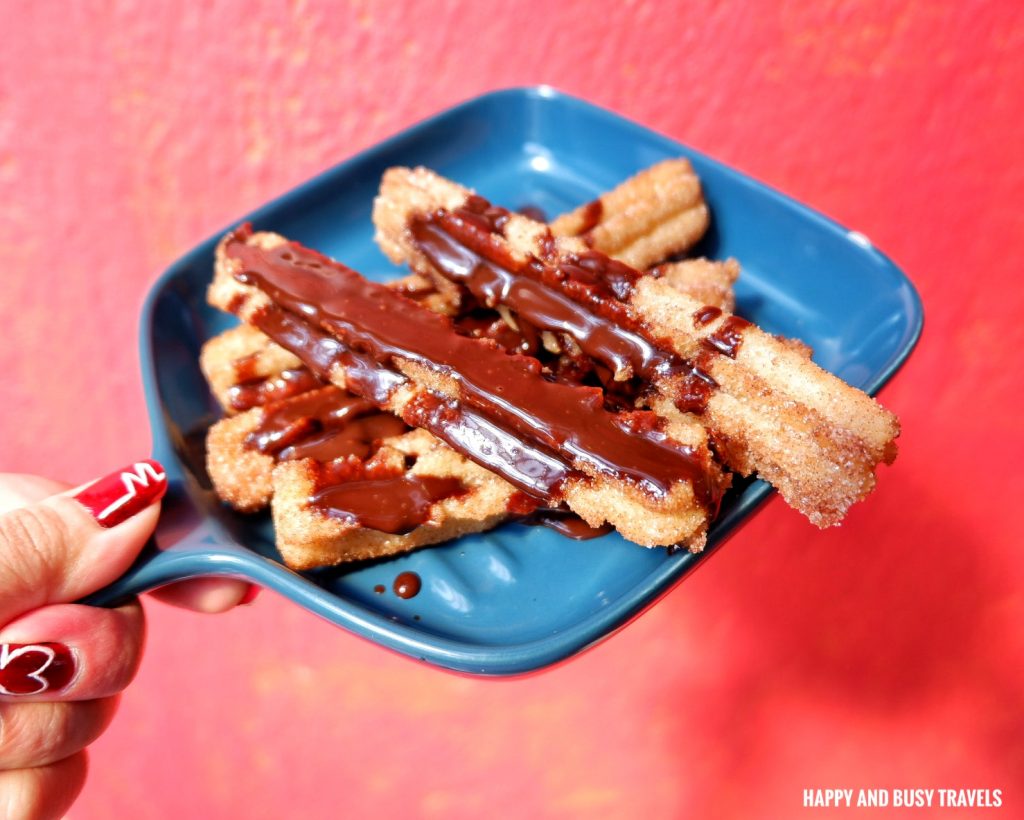 Menu of Brick Wood Fire Bistro Ph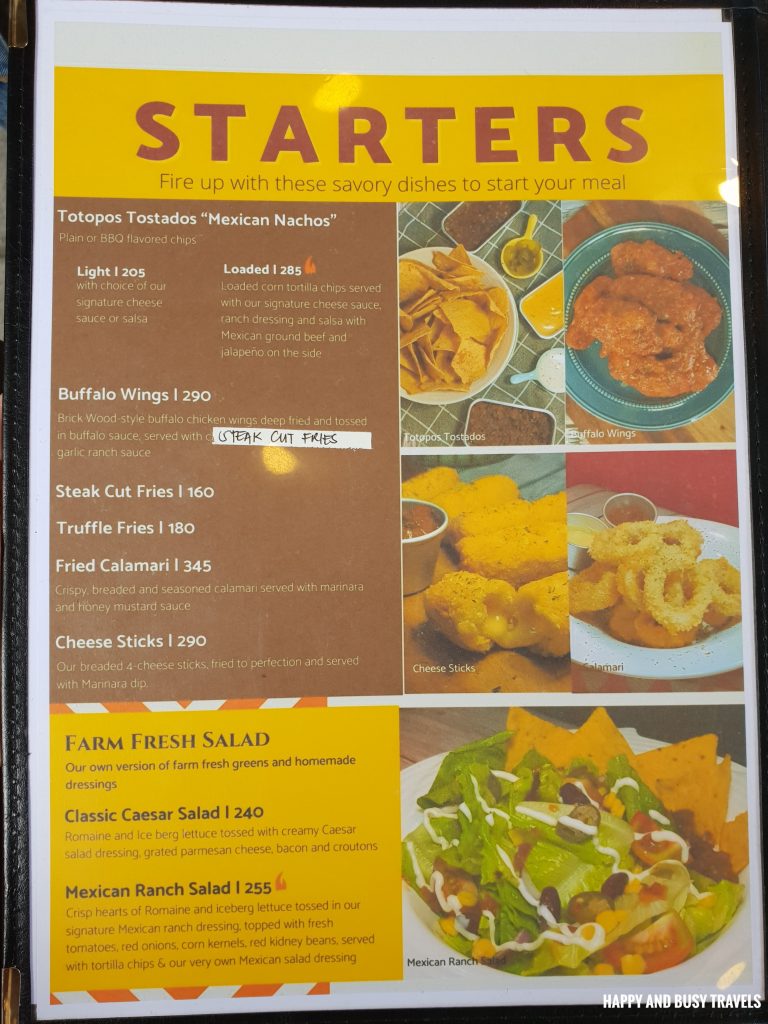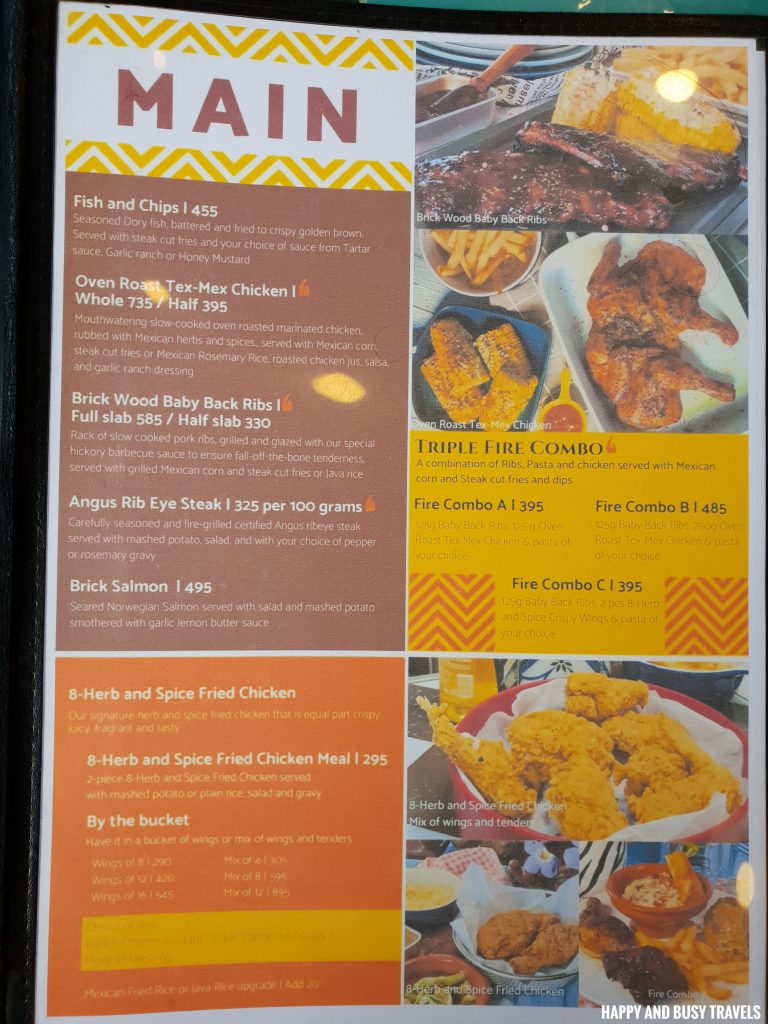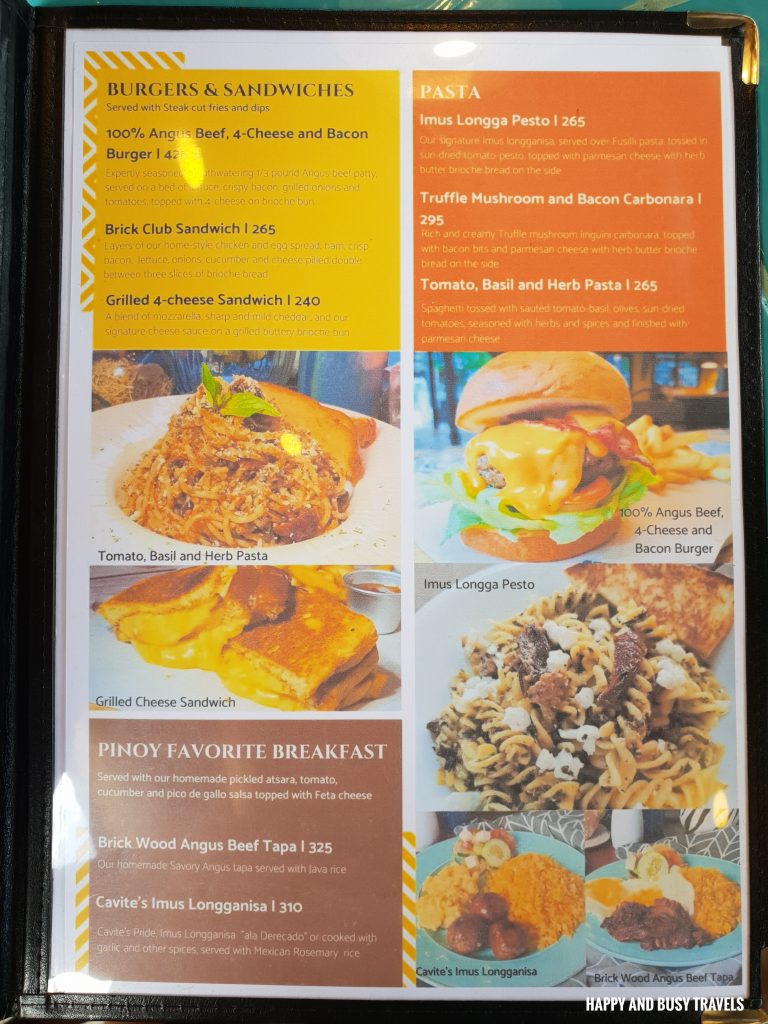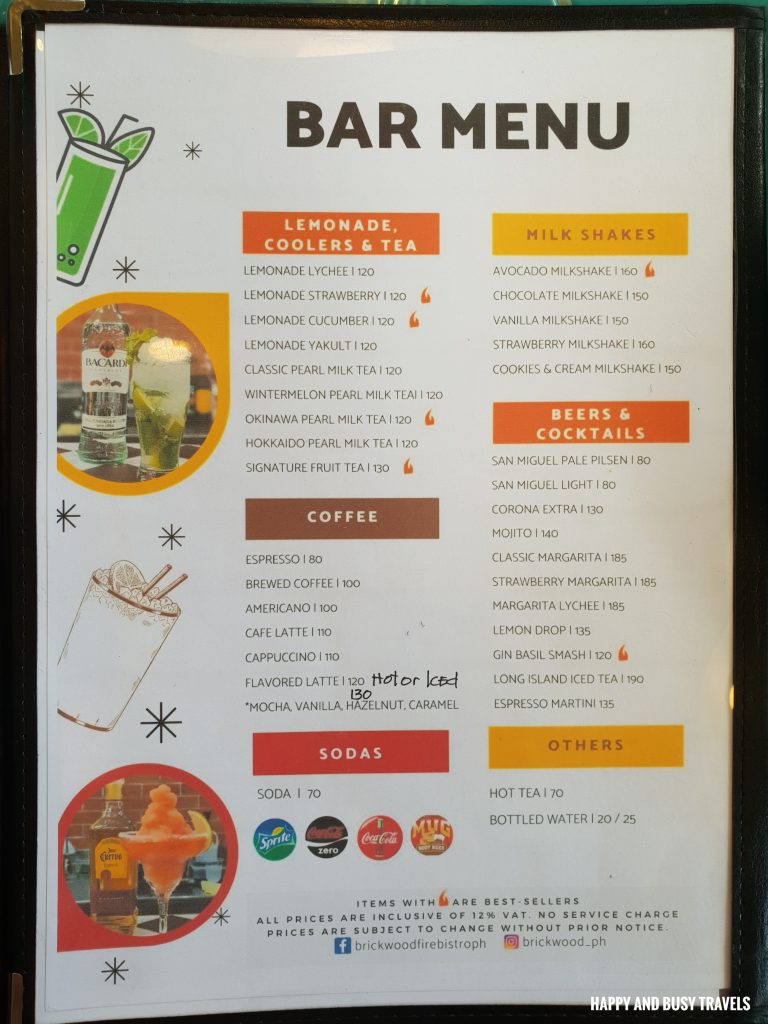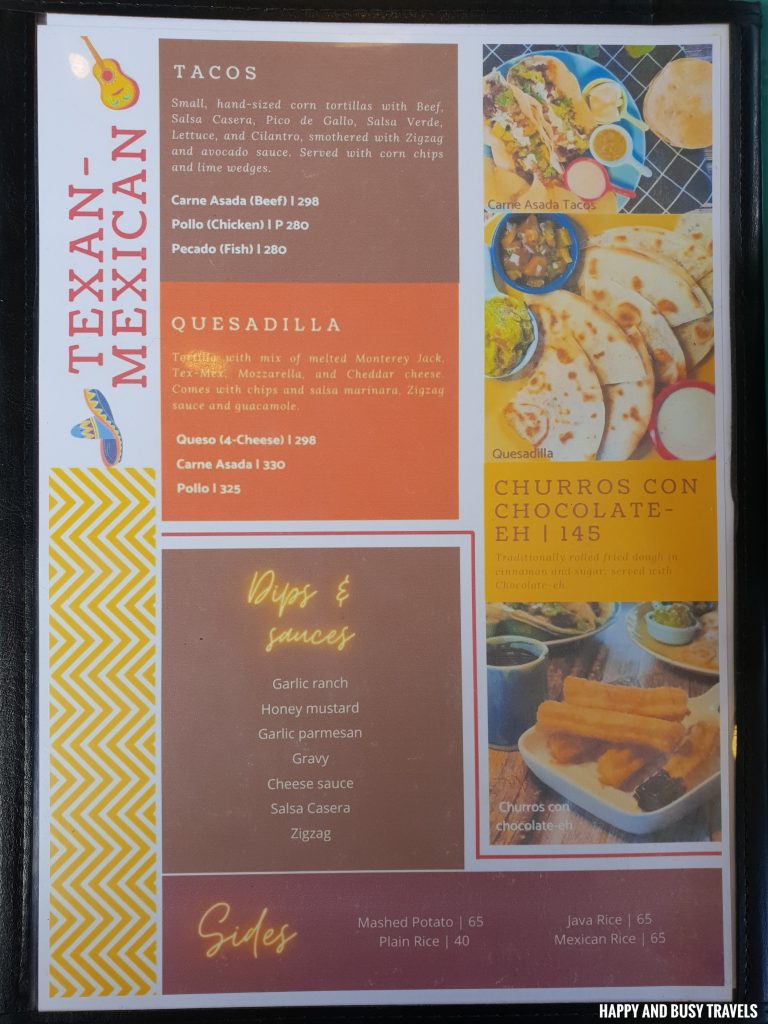 Happy and Busy's Smileys for Brick Wood Fire Bistro Ph
Overall, we highly recommend Brick Wood Fire Bistro Ph. All of the dishes were really good! We wish our stomachs can take more food haha. Plus, their restaurant can be easily located and they are pet friendly.
Food

Everything is delicious! We were even asked what they can improve on… but I can't say anything about the taste haha 'cause everything is really good! Especially the dessert! I want more!
Location

The restaurant is just at the corner of the road so it's easy to go to and see. Street parking is available.
Ambiance

The ambiance is just right for the tex-mex vibe.
Value for money

The food is delicious and priced just right.
Service

Service is really good! The owners were even there to assist the customers.
Comfort Room

There are two separate comfort rooms for ladies and gentlemen.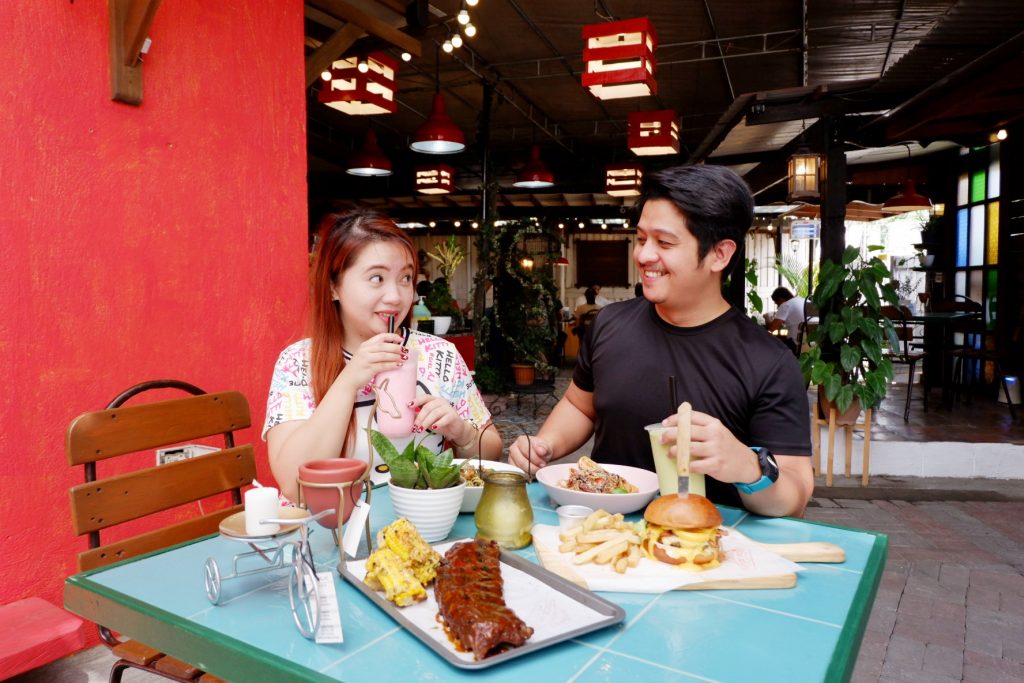 More exciting food and drinks review at: https://happyandbusytravels.com/category/food-and-drinks/