Julian's Island Lodge
The best way to relax is through going in a vacation. So, we had a quick weekend getaway in Julian's Island Lodge in Cavinti, Laguna. If ever you would like to rent an island just for yourself or your family and friends, this one is perfect.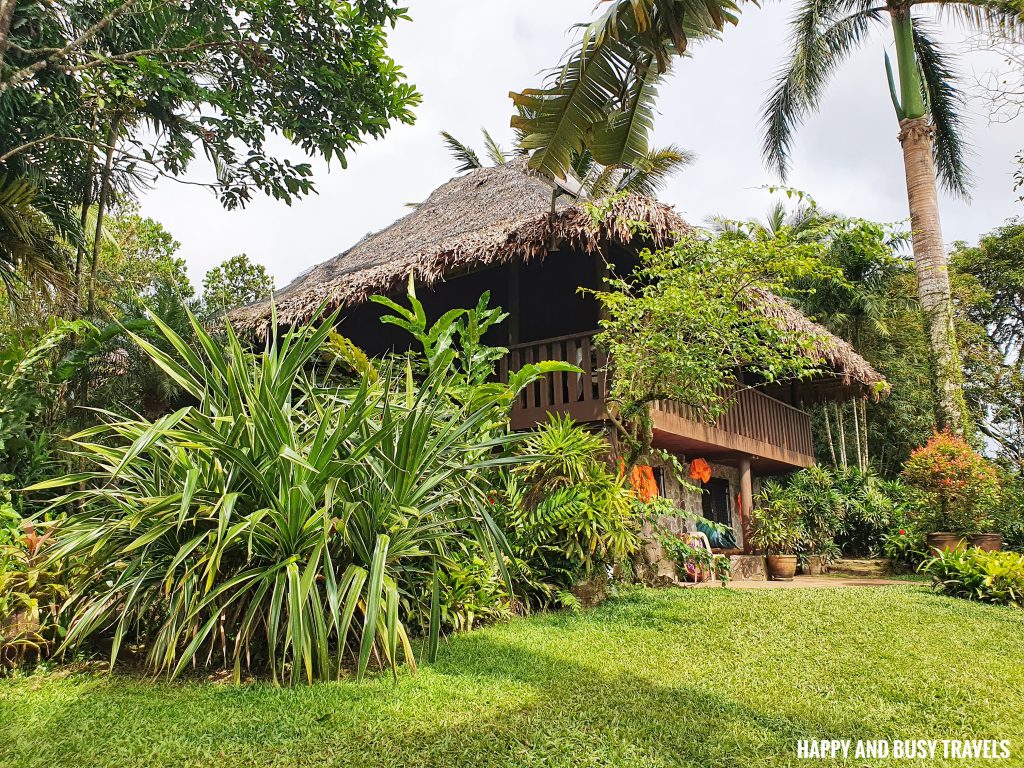 Important Information
Facebook: https://www.facebook.com/juliansislandlodge/
Email address: [email protected]
Contact No.: 0946 624 2801
Address: Lumot Lake, Cavinti, Laguna
Google Maps Link: https://goo.gl/maps/uLknaaQdesMFAiyT8
How to book Julian's Island Lodge
1. Create an Airbnb account to get P3,100 discount on your first booking.
CLICK ON THIS LINK: https://www.airbnb.com/c/mariakatrinat
2. Book through Airbnb.
Quick Links
Going to the Island
We were in our private car so we just followed the map to Bloc Camping Site, then were instructed to go to the orange house beside the parking area. We parked our car there and we were assisted to the docking area and ride the boat. The boat ride is just 3-5 minutes.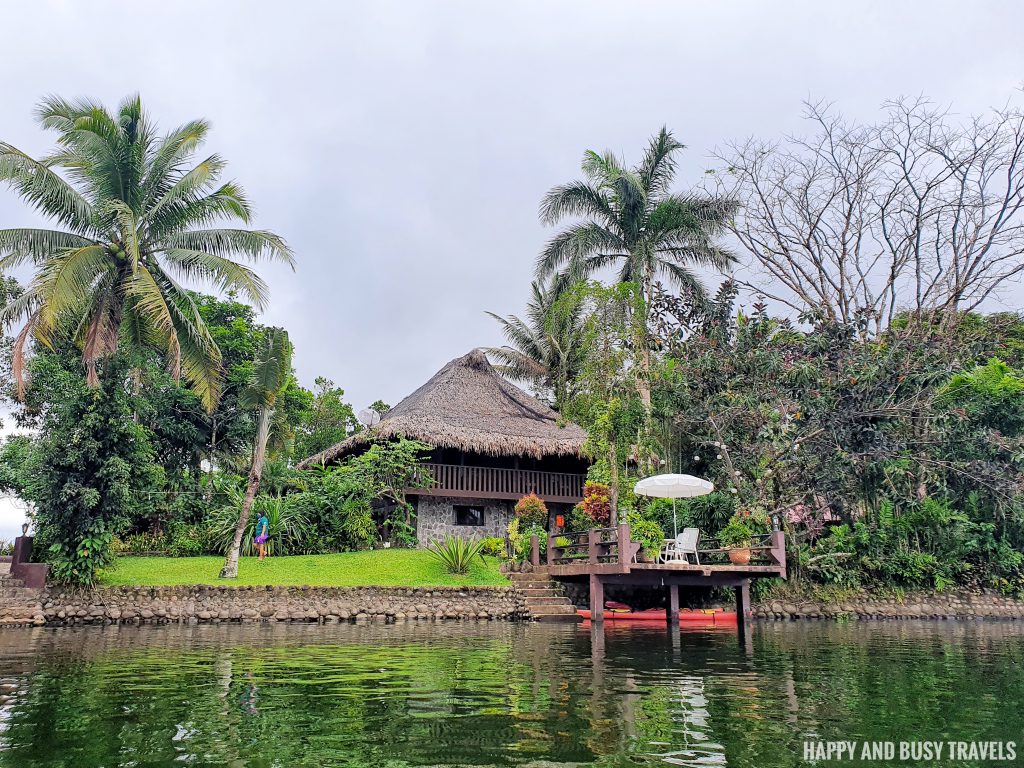 When we reached the island, we were assisted again and the caretakers got our luggages.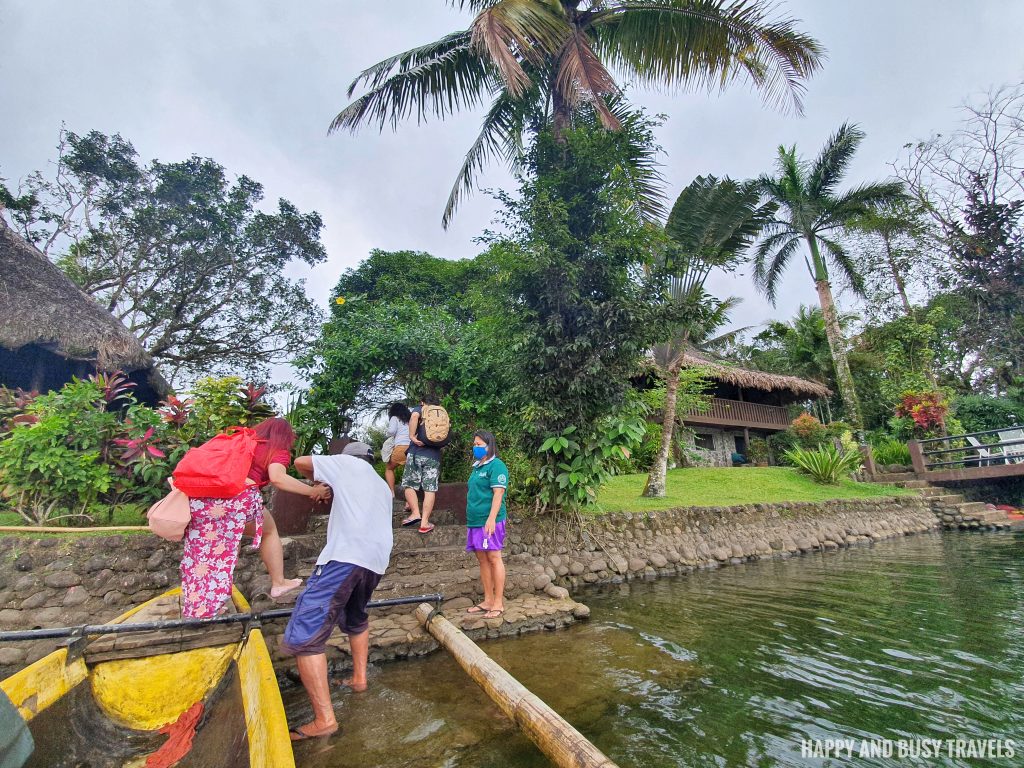 Open Cottage
The first part of the island is the Open Cottage.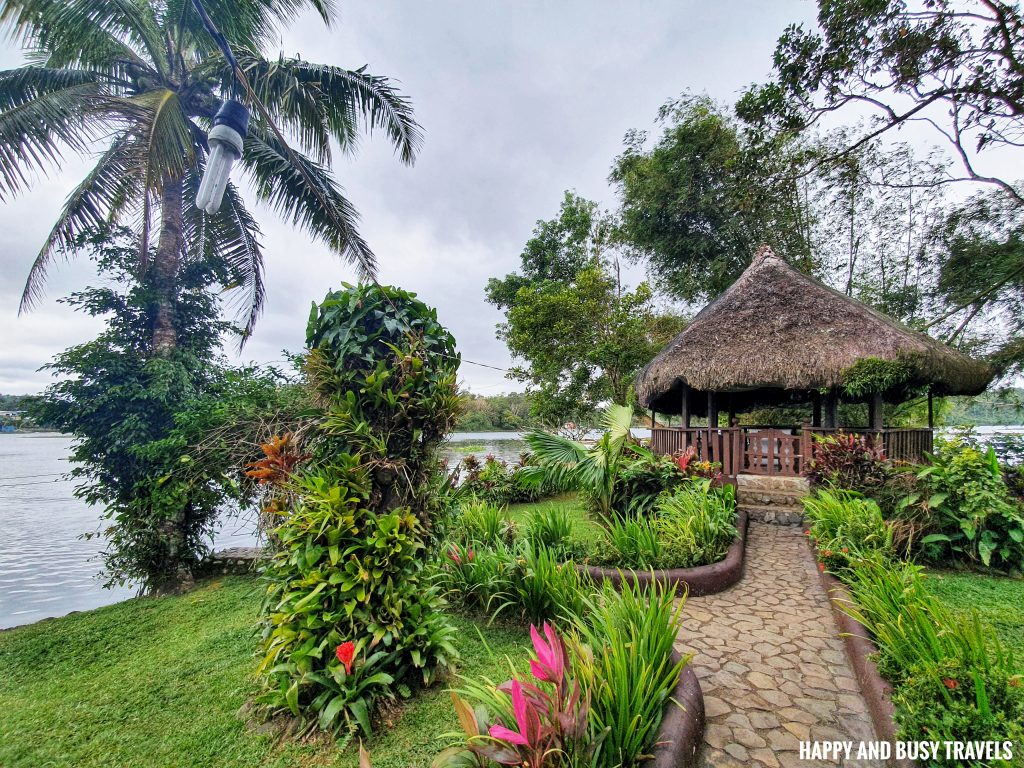 This one is an area wherein guests can enjoy their meals while looking at nature. Plus, Globe's signal here is okay.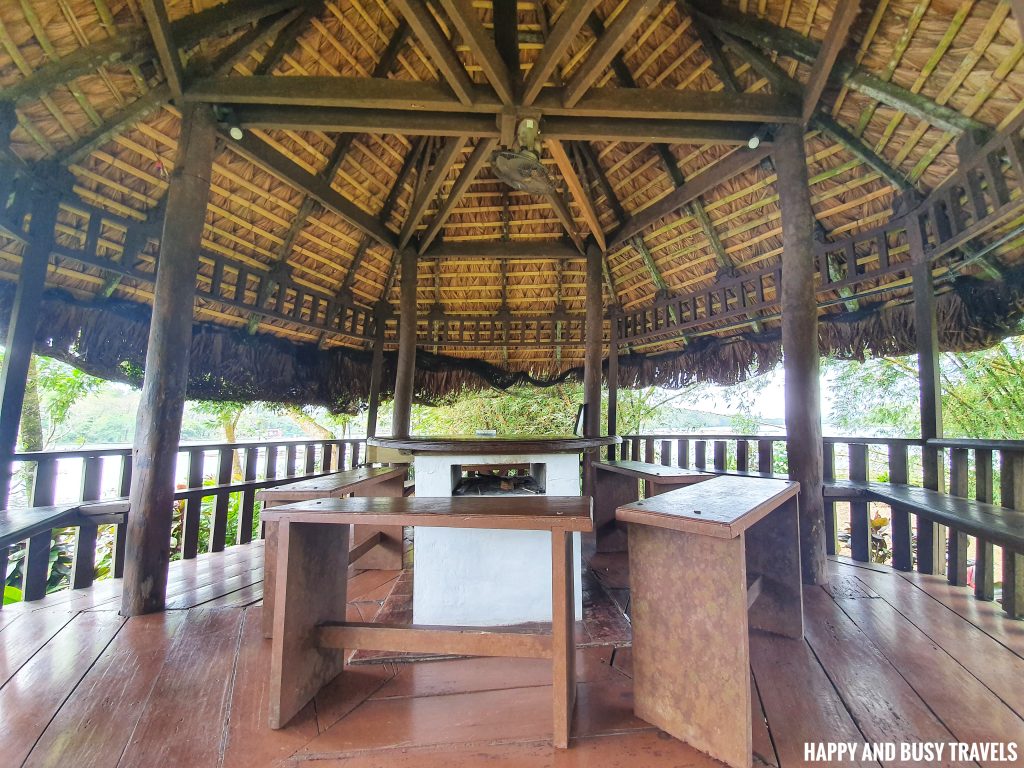 We had our dinner and breakfast here in this cottage.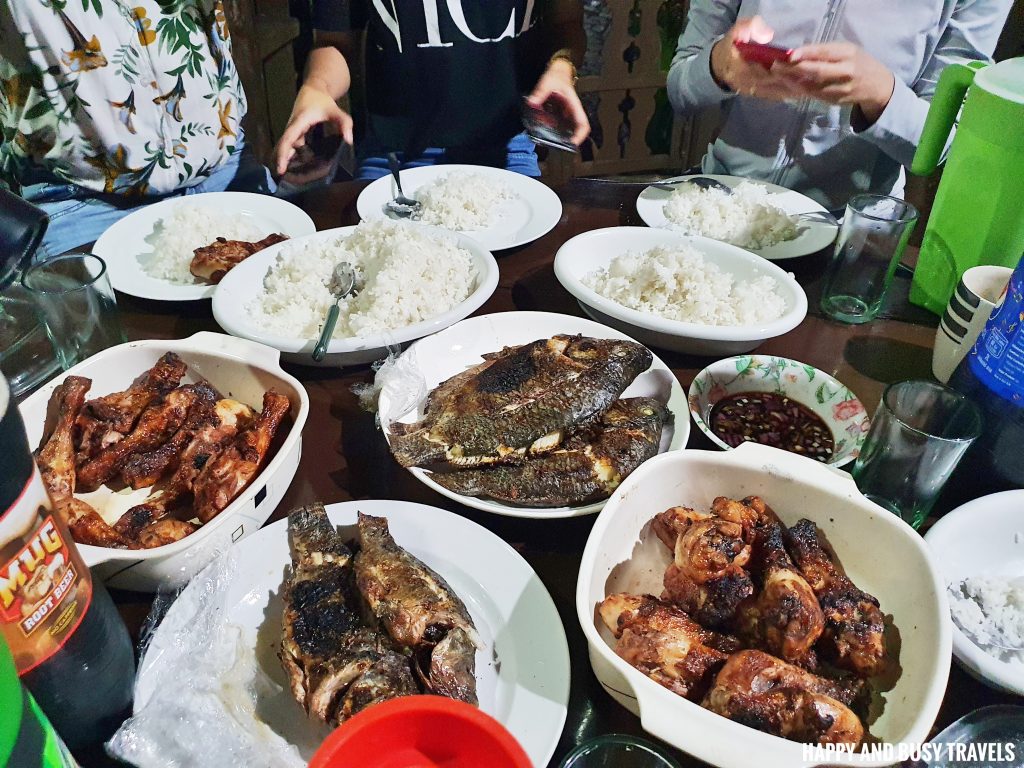 Surroundings
The surroundings of the island is charming, it has a perfect landscaping, but it looks like a forest. Maybe… a forest landscape? If you know what I mean. 🤣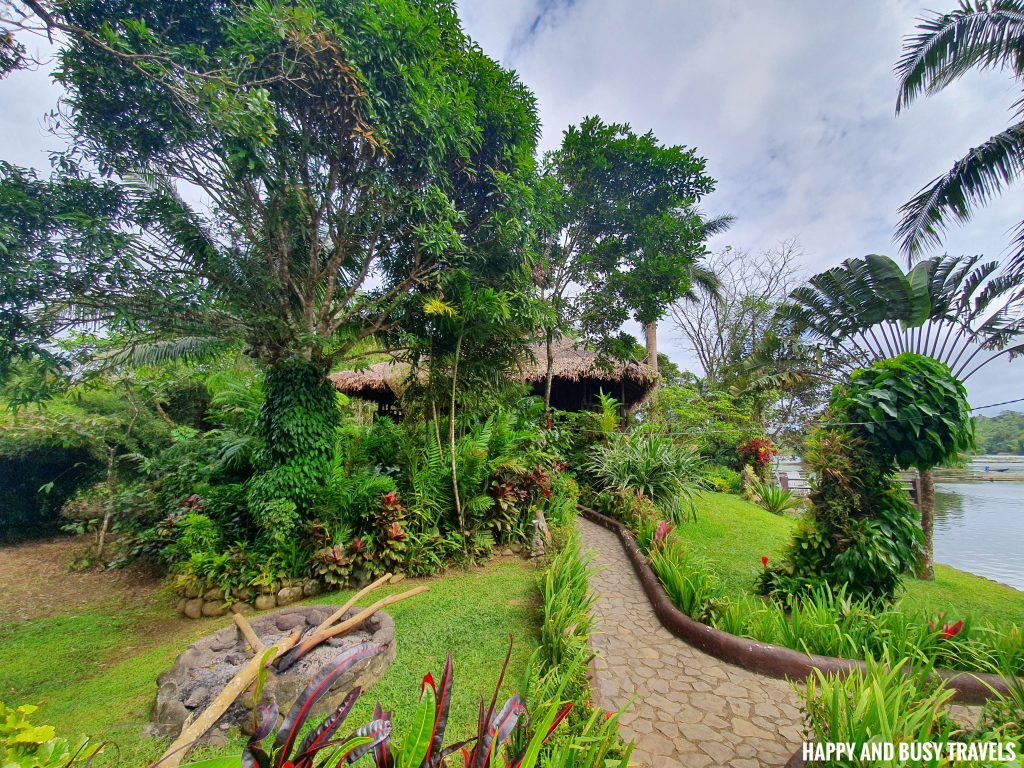 Just look at these giant Bamboo trees at the back.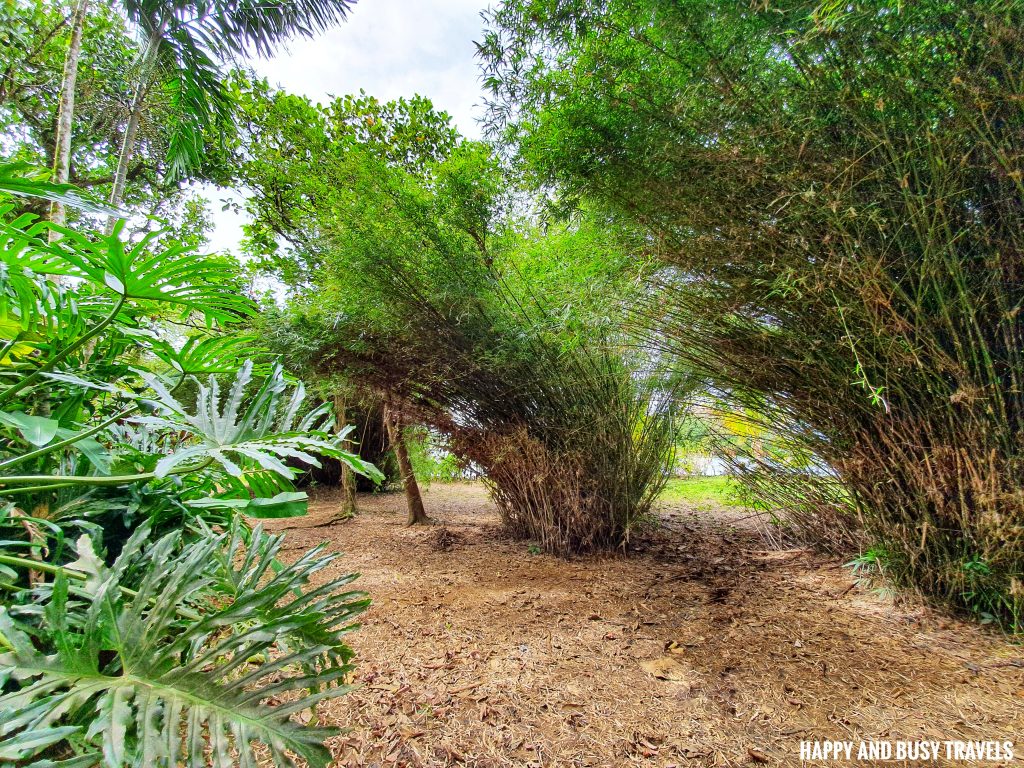 Stone pavements are also placed so guests can easily access the common areas.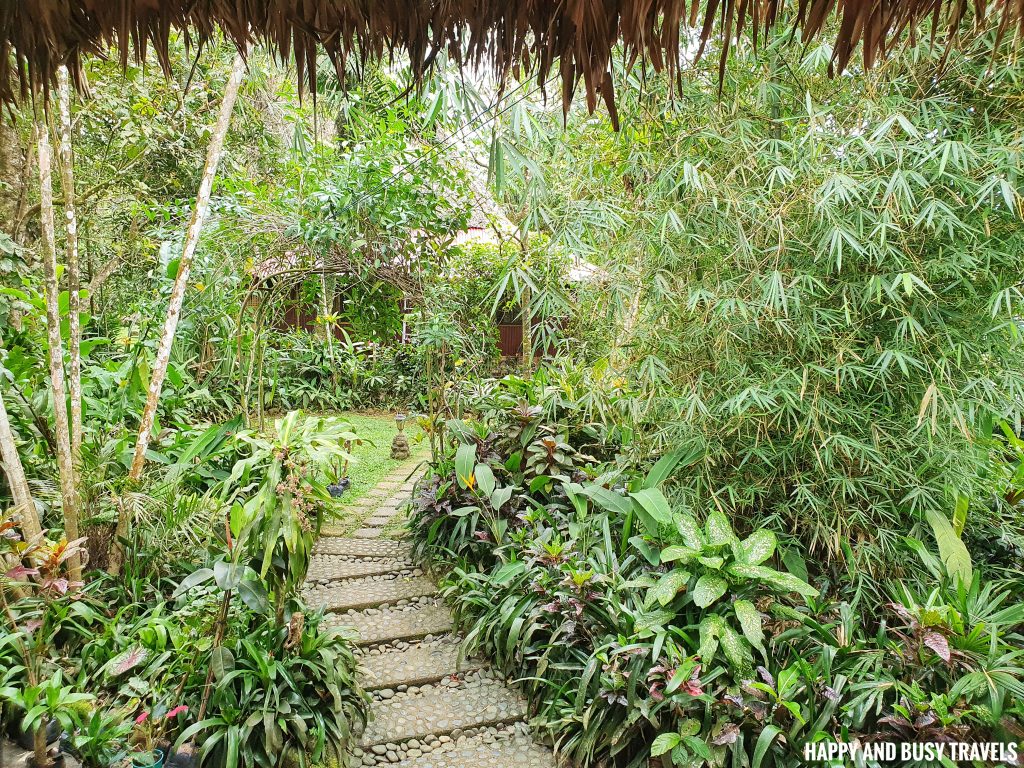 The most appealing part of the surroundings is this extended veranda which looks like a mini port.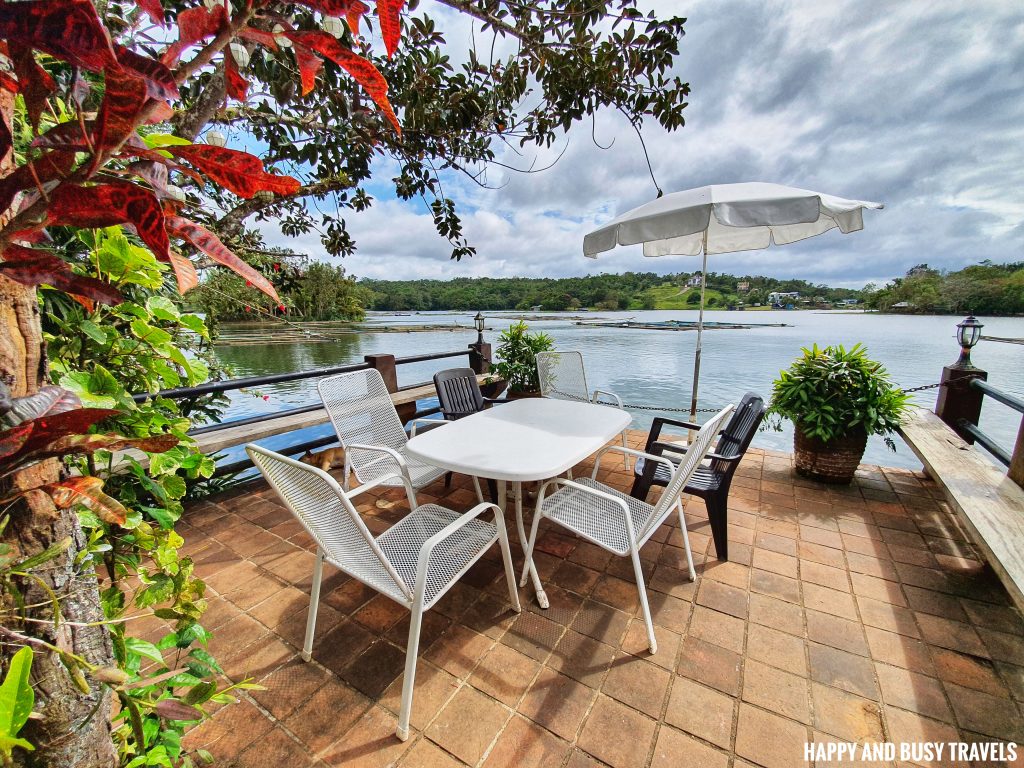 Here is the surroundings at night.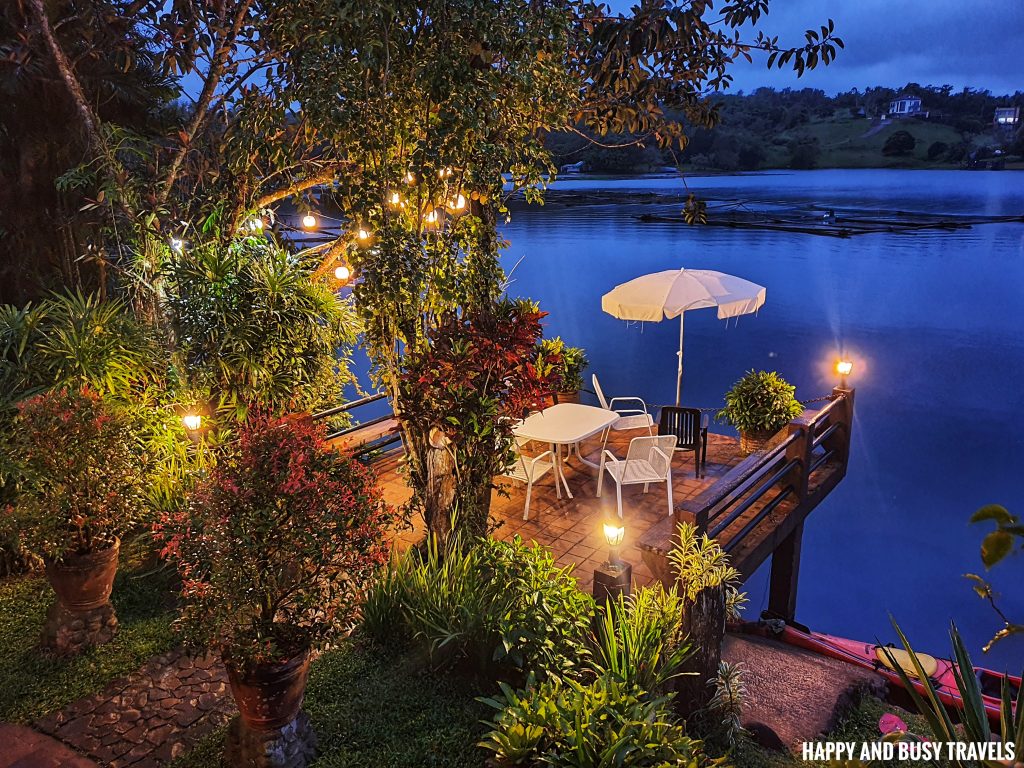 Of course, we took the opportunity to spend the romantic night together.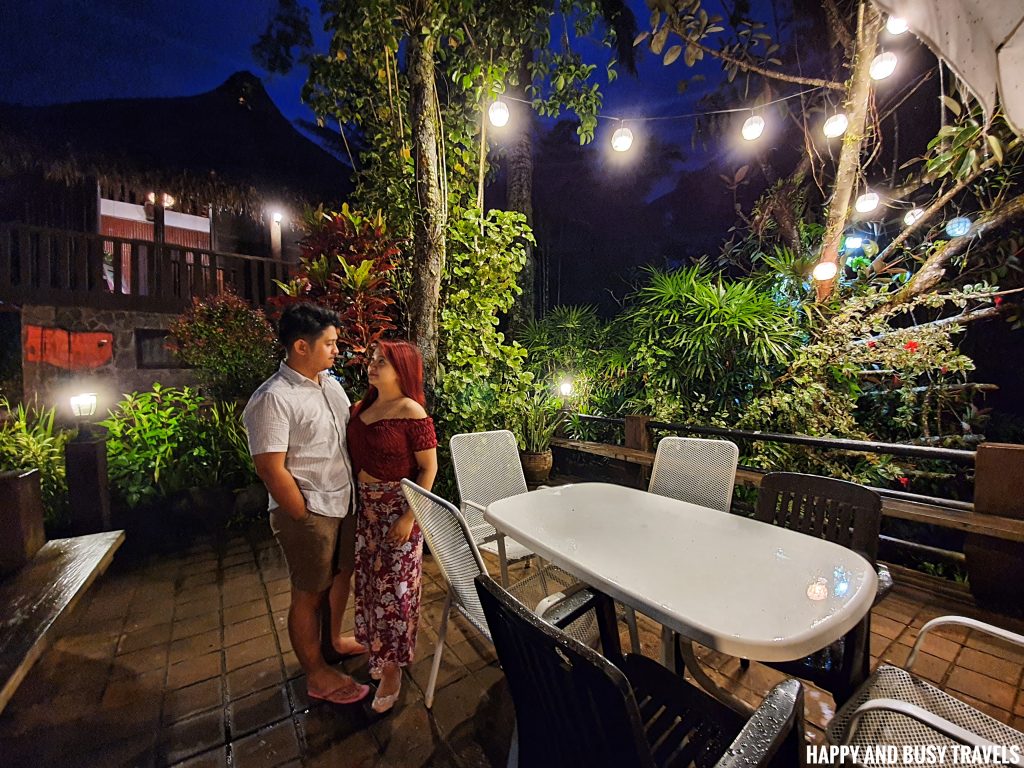 Our friends enjoyed the night too!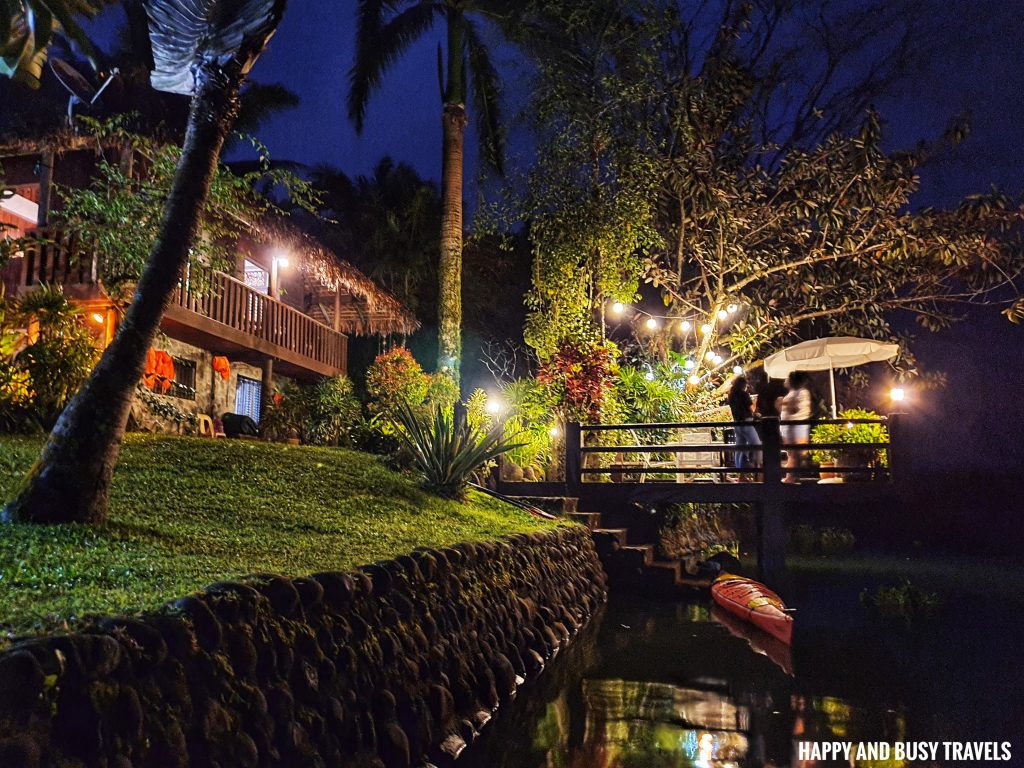 Main House of Julian's Island Lodge
This area is the largest cottage in the island. It possesses the feel of living in a traditional Filipino house and in nature.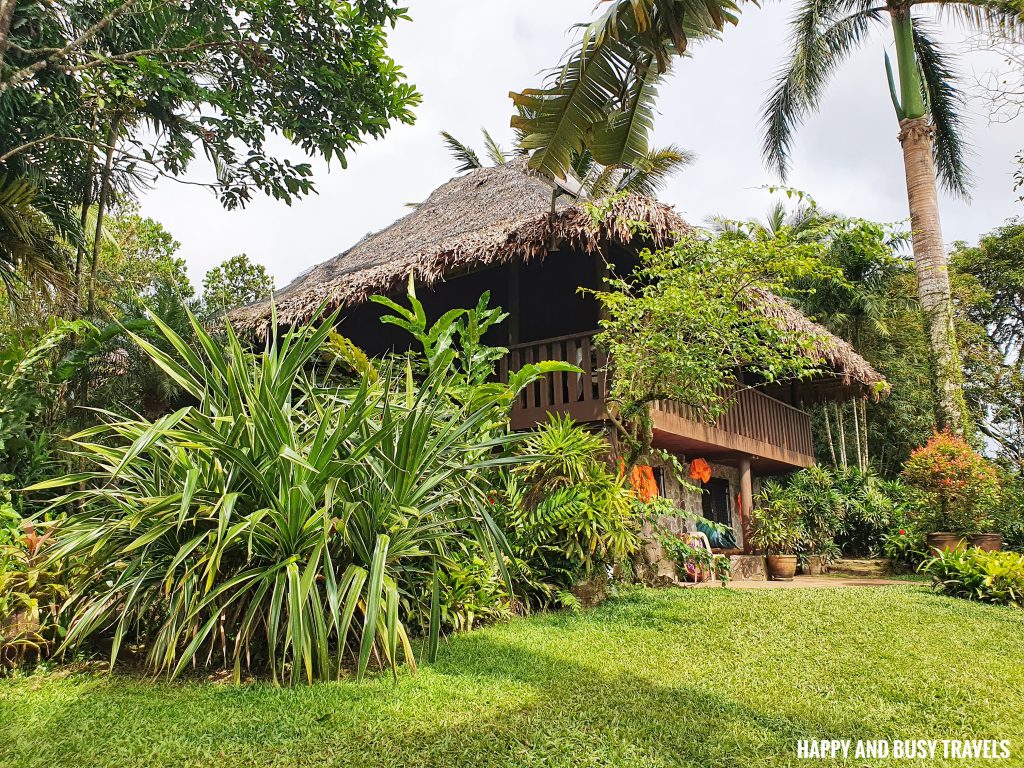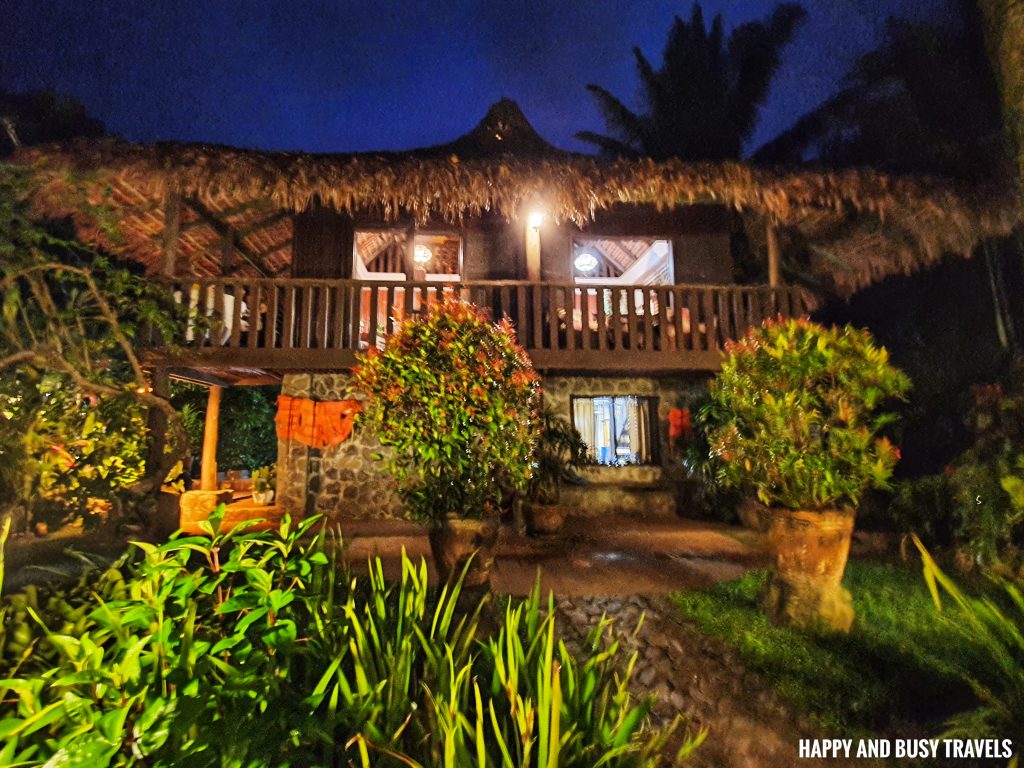 Living Room – Ground Floor
The first area in the main house that greeted us is the living room in the ground floor.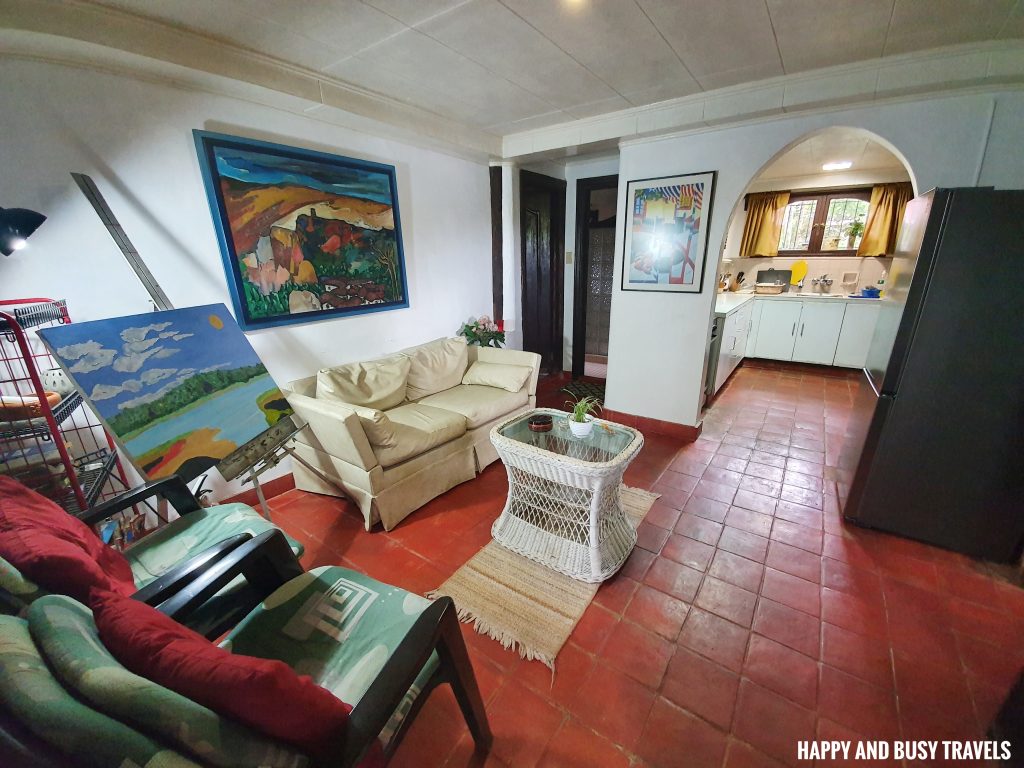 It's a small area wherein you can leave your shoes, or hats, or take a seat.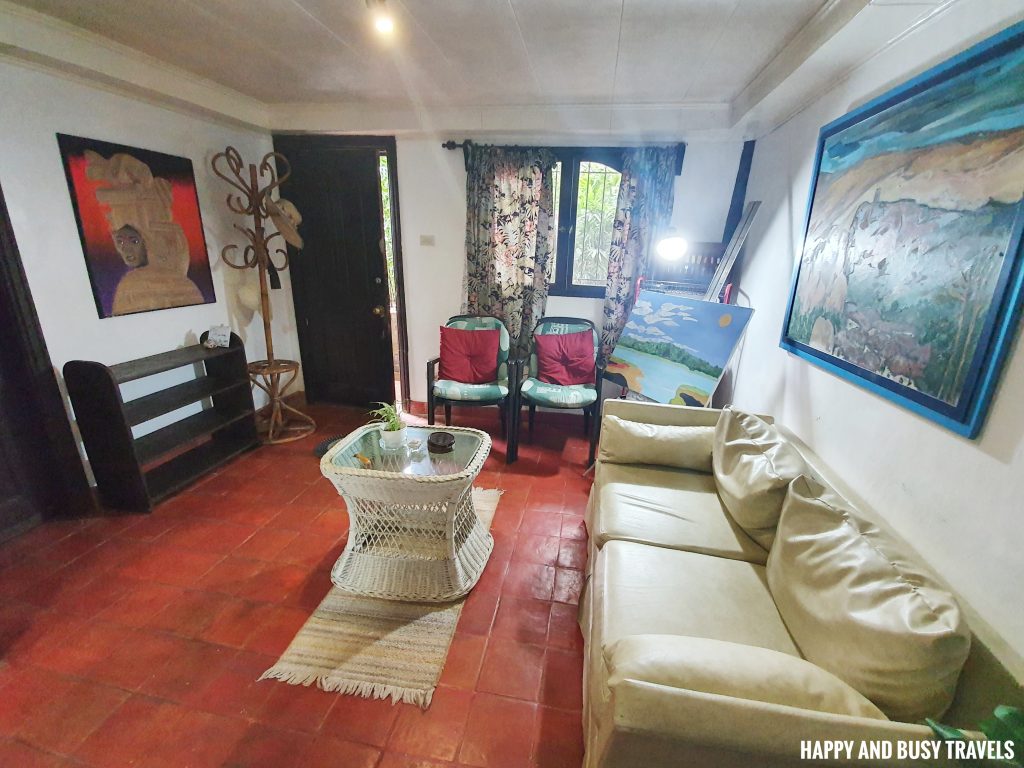 Comfort Rooms
There are two comfort rooms in the ground floor. One room has a toilet bowl.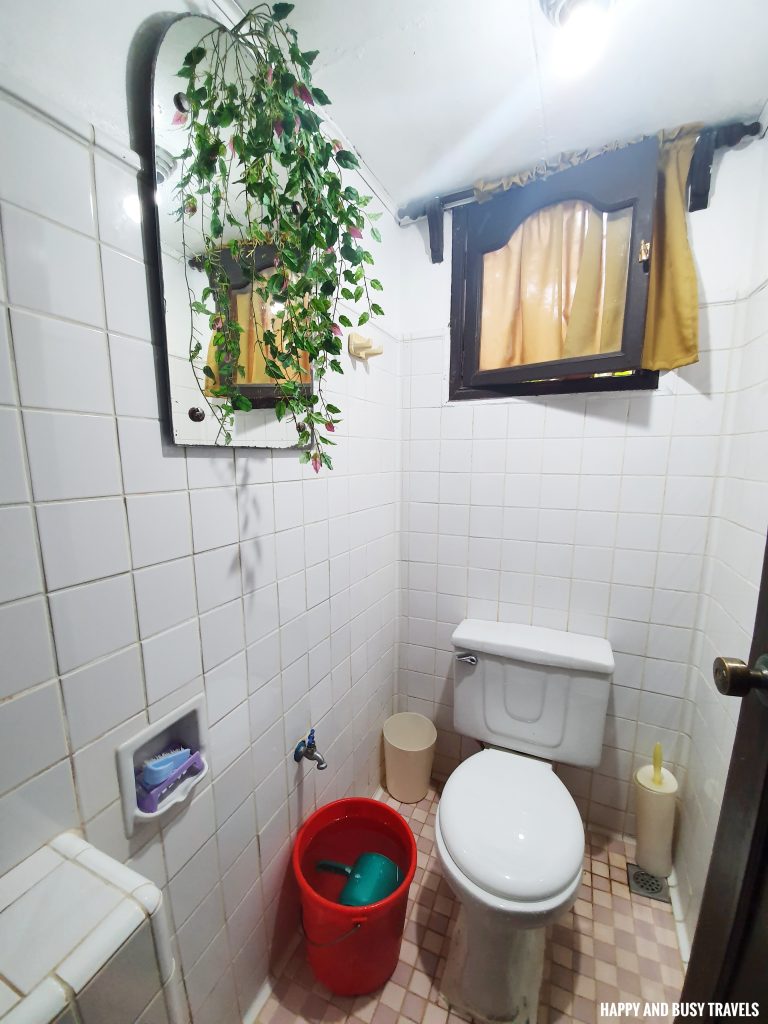 Then, the other has a toilet bowl, sink, and a shower area.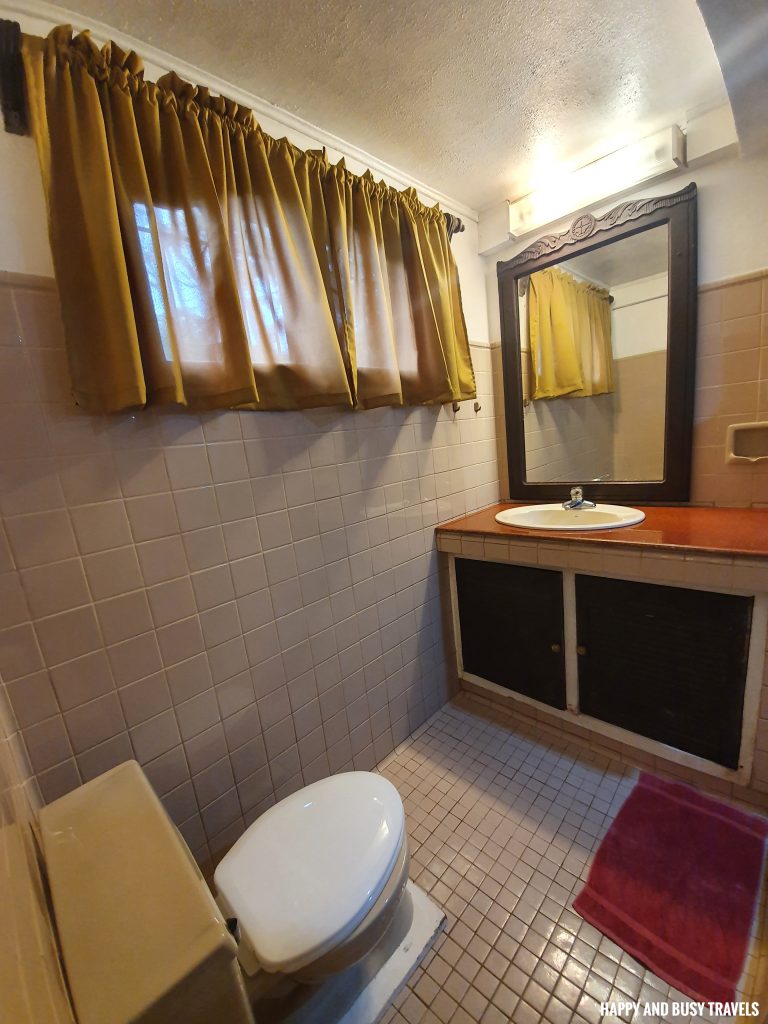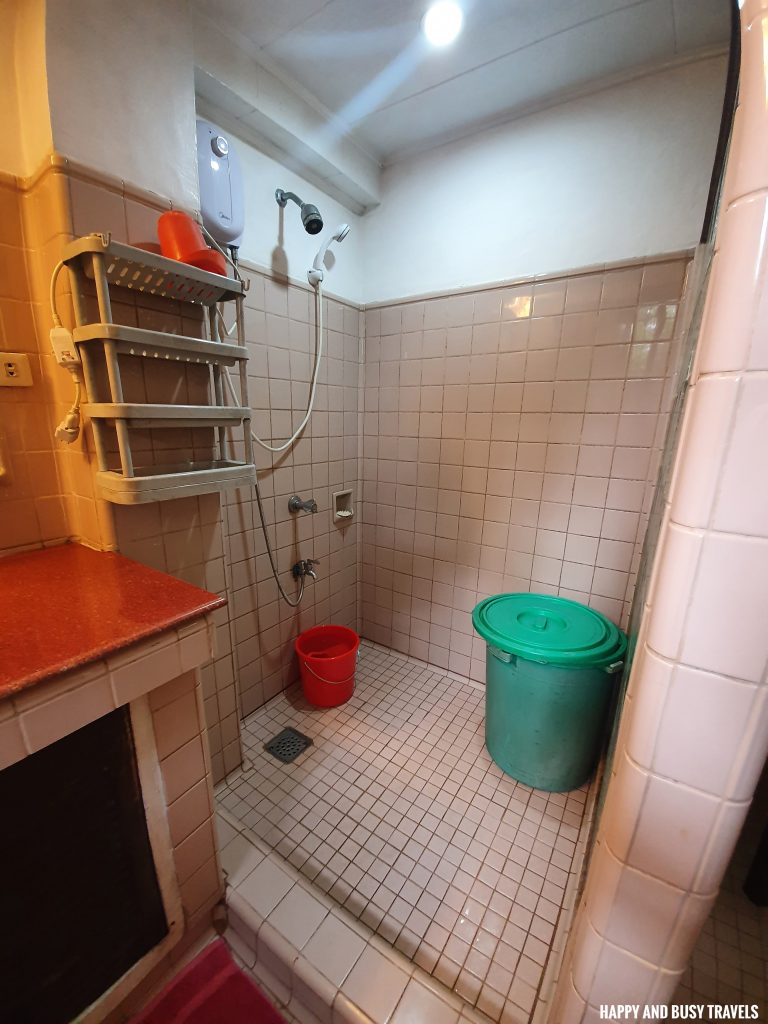 Kitchen
Their kitchen is fully equipped. Cooking tools such as a Stove, Oven, Oven Toaster, Rice Cooker, Electric Kettle, refrigerator, and cooking pans are available. Plus, there are utensils like spoon, fork, mugs, glasses, and plates.
If you do not want to bring your own drinking water, you can buy one blue container for P60 each.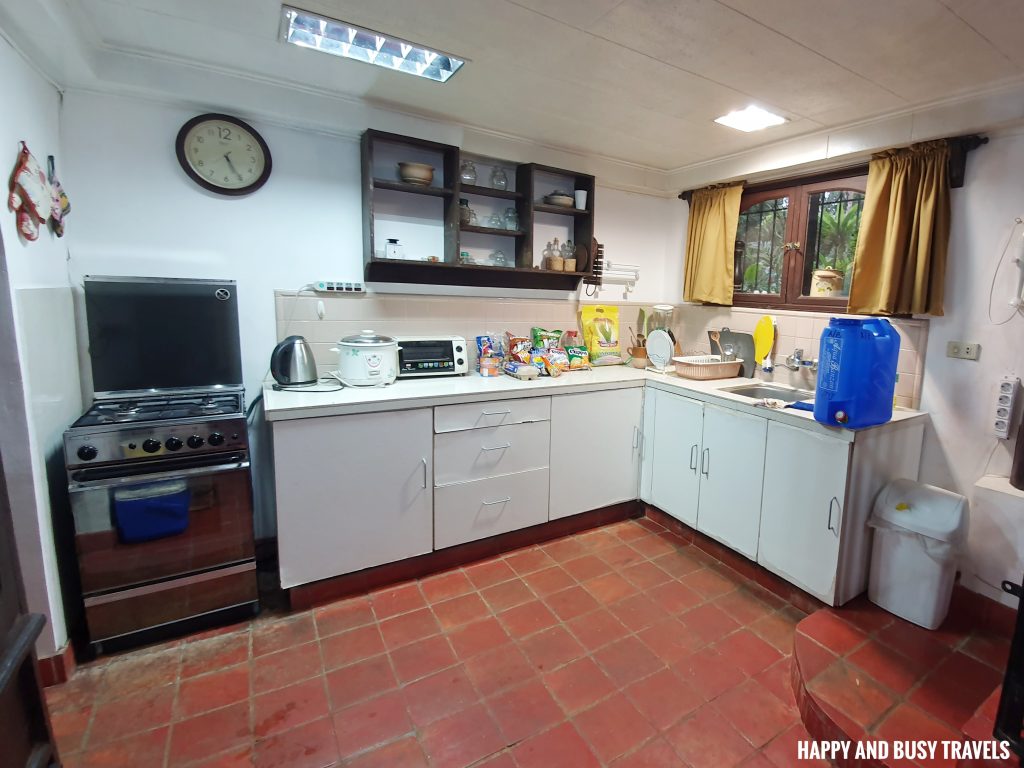 Dinning Area
There is a dinning area in the main house, but it is a little bit small, so you'll really want to eat in the open cottage.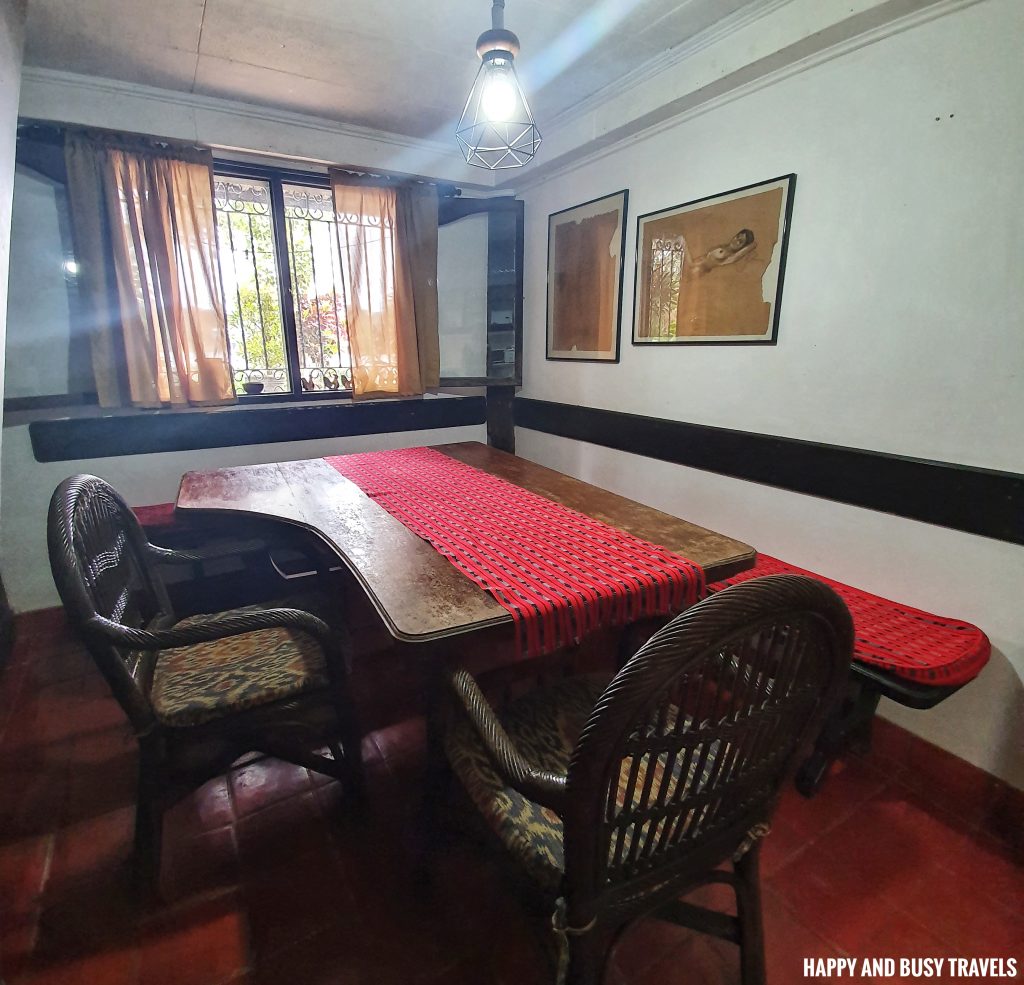 Living Room – Second Floor
This second living room is better than the first one. Because this is bigger and has a better arrangement of furniture, and it gives us the feeling of living in the past.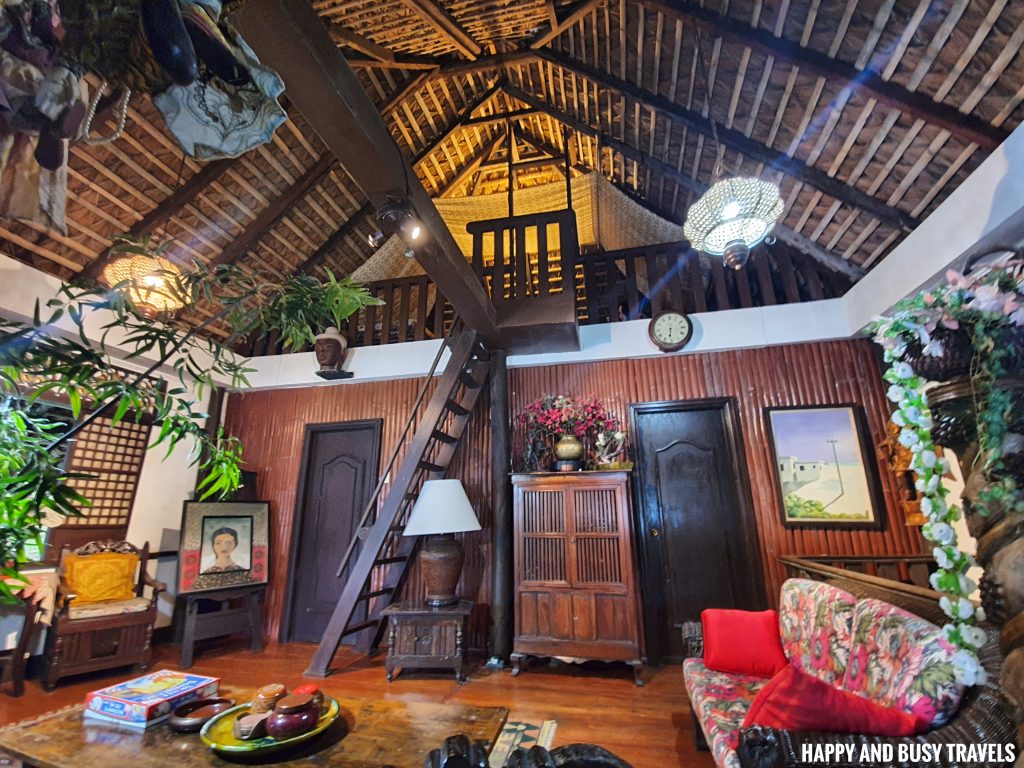 There are also a lot of windows which made the wind go through the area.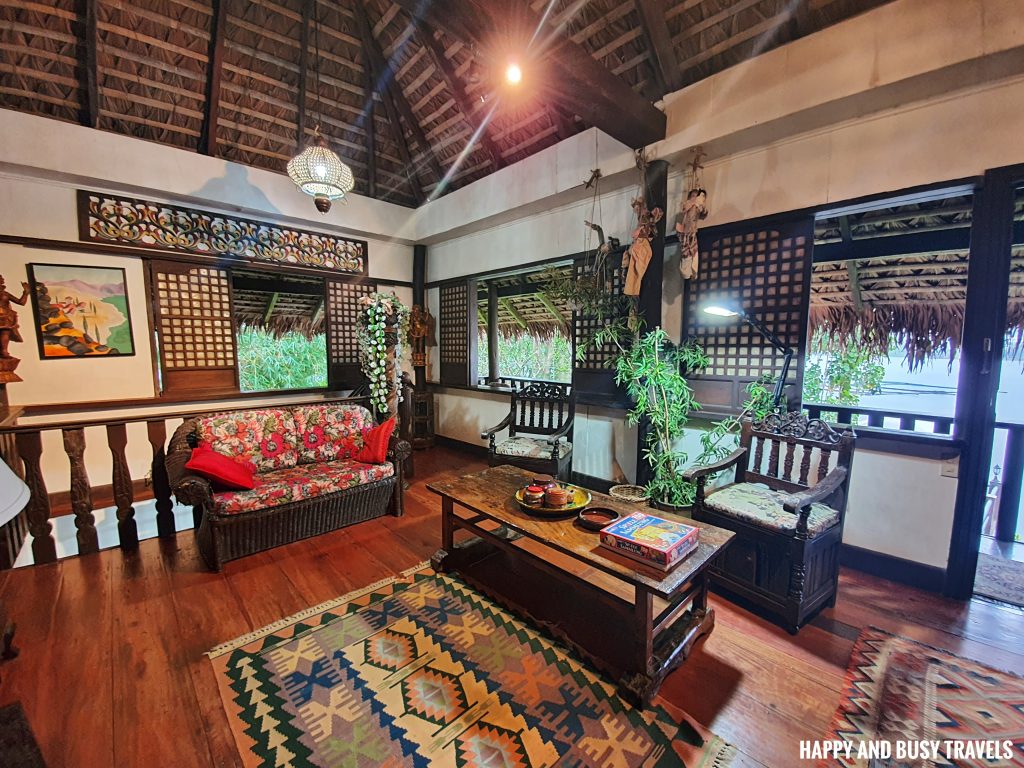 There is also a veranda on the second floor, just right outside the living room.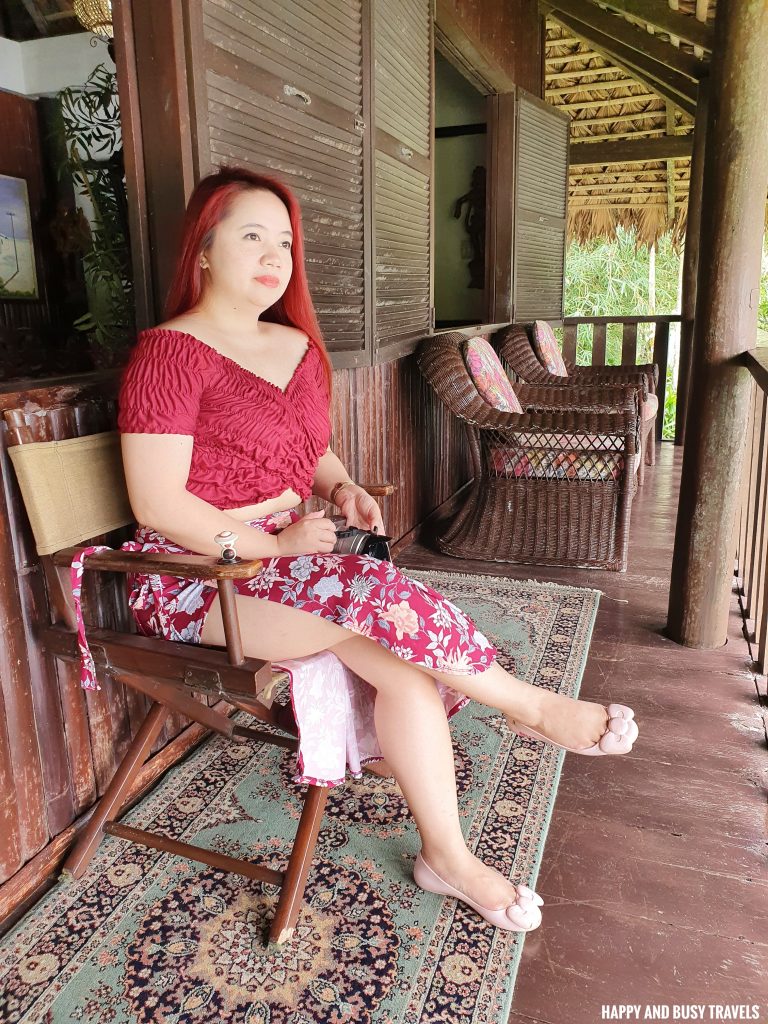 It's nice to sit and relax, while watching the birds, and nature.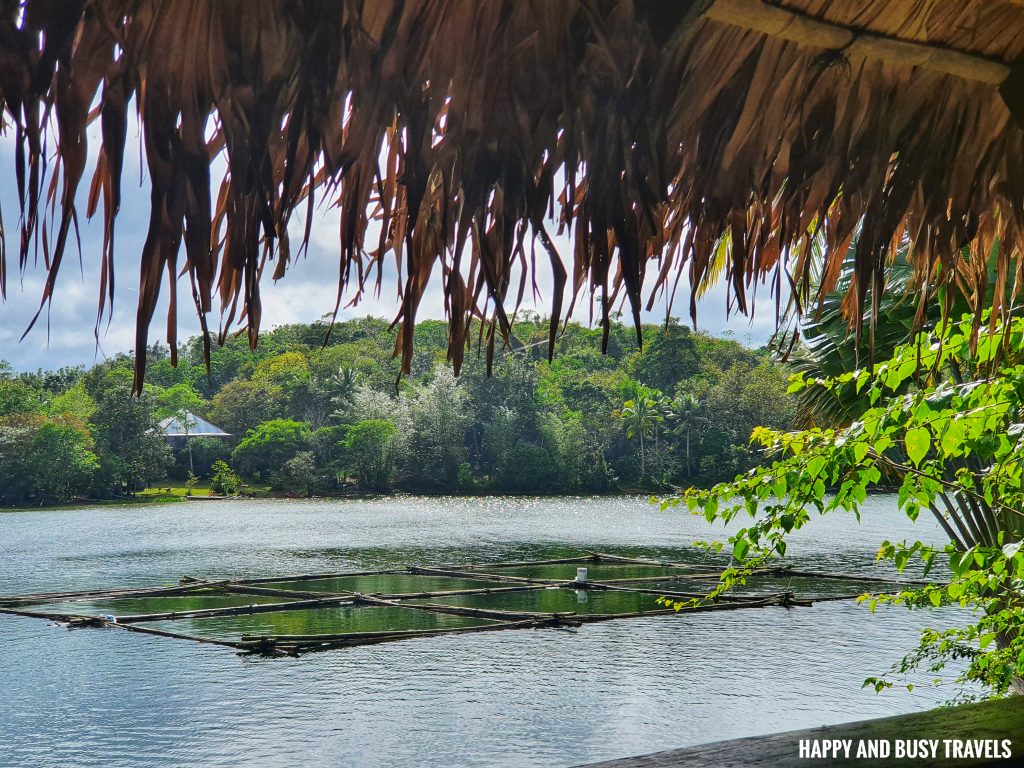 The Rooms in Julien's Island Lodge
The first room is located on the ground floor. It has a double bed, cabinet, chair, electric fan, and some pictures and paintings.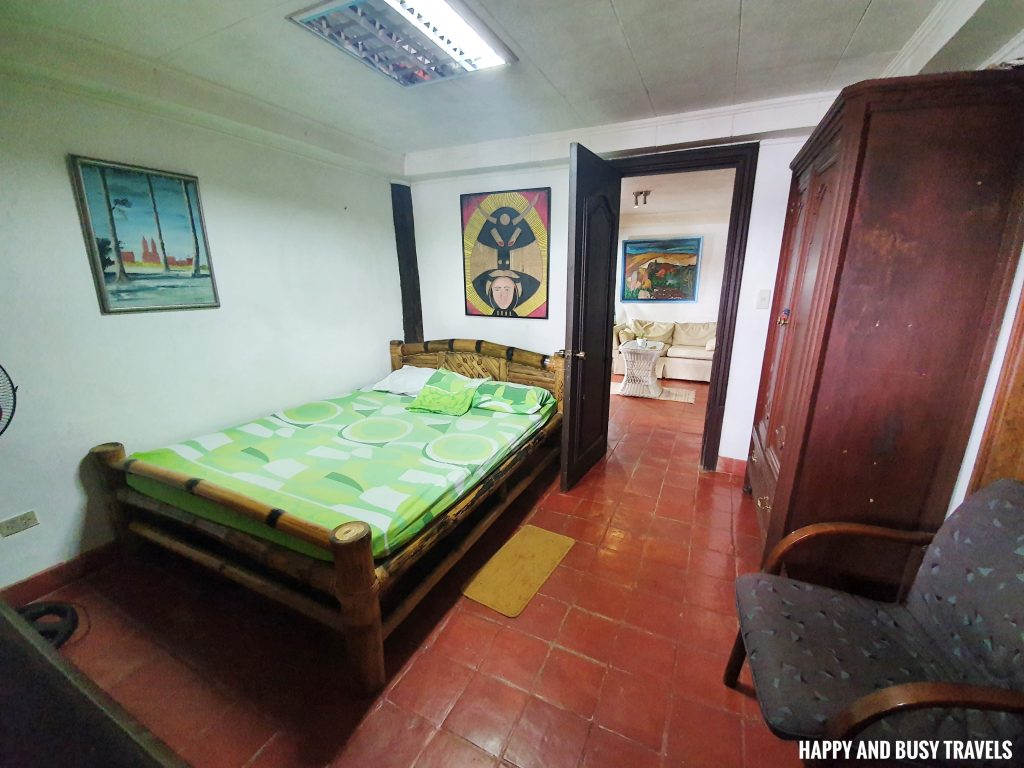 The second room is located at the second floor. Just like the first room, this one has a double bed, and an electric fan. Plus it has a cabinet, two lamps, a desk, and a chair.
The third room is this one, Busy and I stayed in this one. It has a double bed, two mirrors, a desk, chair, electric fan, cabinet, and a television set.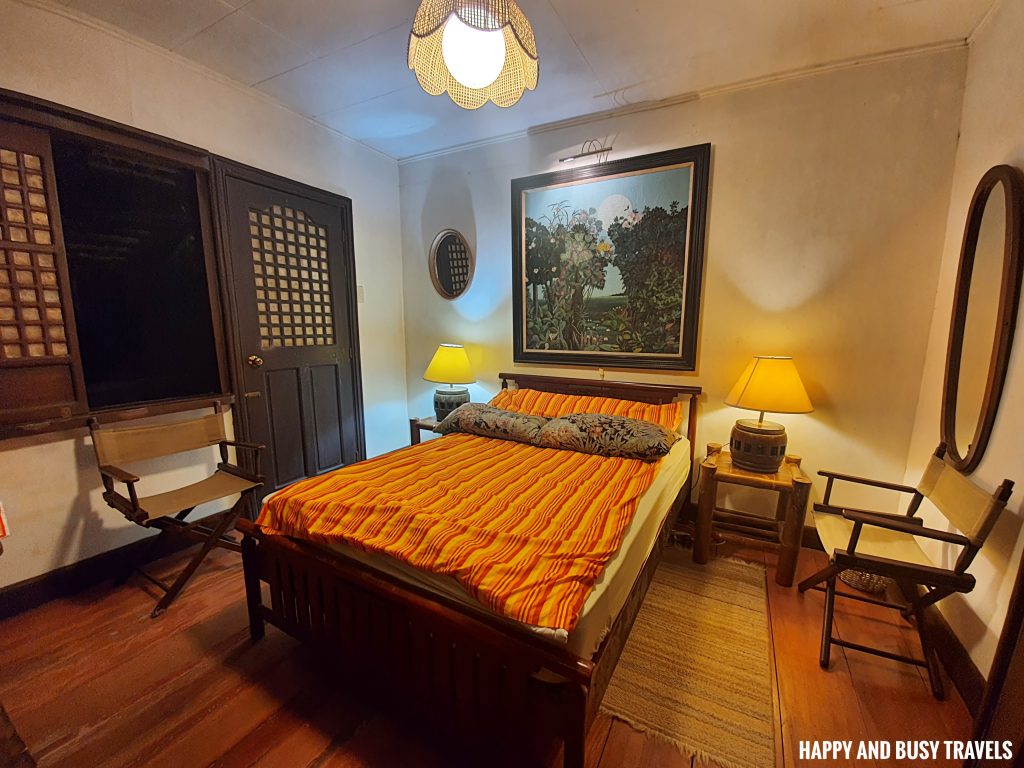 Lastly, the final room is located in the attic. Four persons can sleep in this one. It has four single beds, and an electric fan.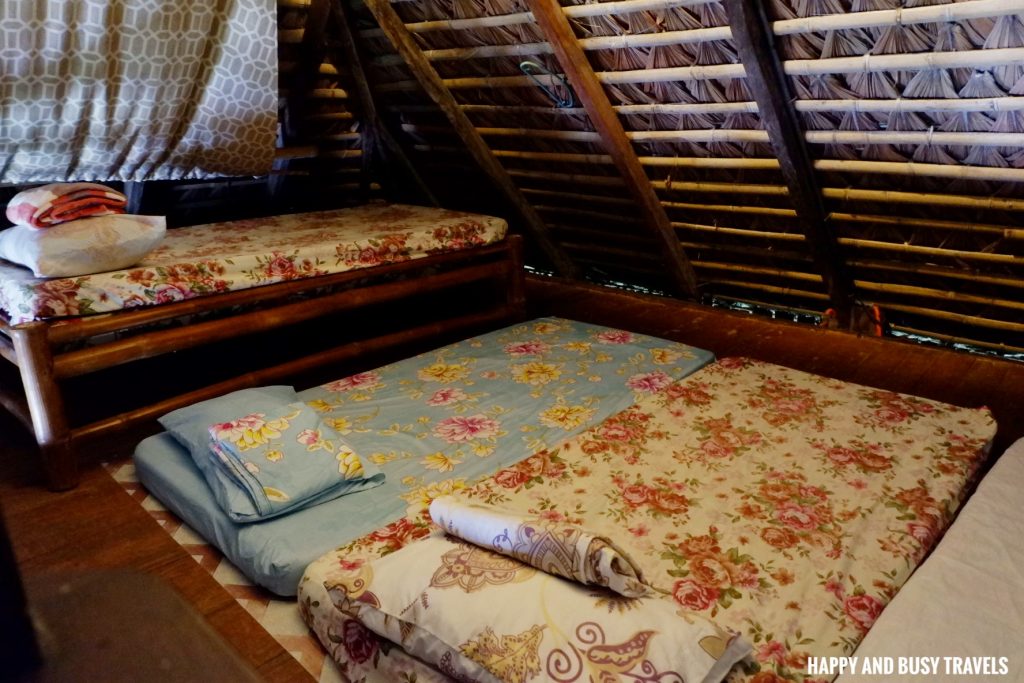 There is not air-conditioning unit in the house because you will not need it. It gets cold specially at night.
Available Activities
There are some activities which are available in the island.
Kayaking
Each Kayak can be rented for P300 each for the whole stay.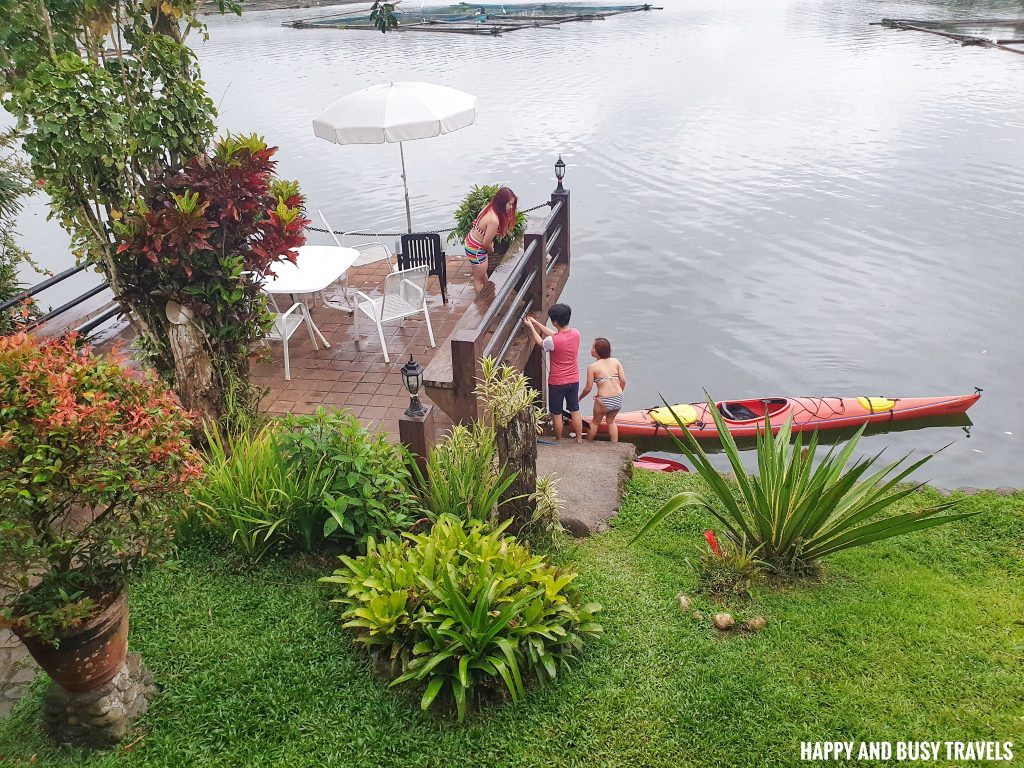 Here's Busy and I kayaking through Lumot Lake. It's nice to go on a kayak because we get to go near the birds, and the fish ponds in the area.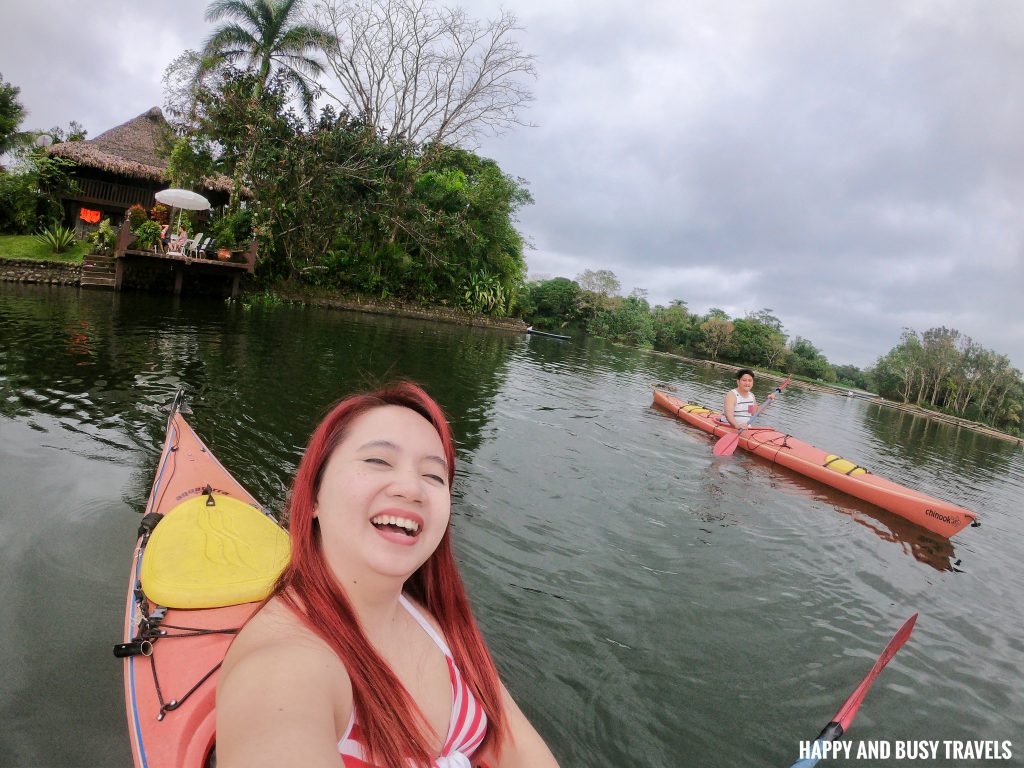 Relaxing
There is a hammock at the back of the property, so if you want to relax here, you may do so.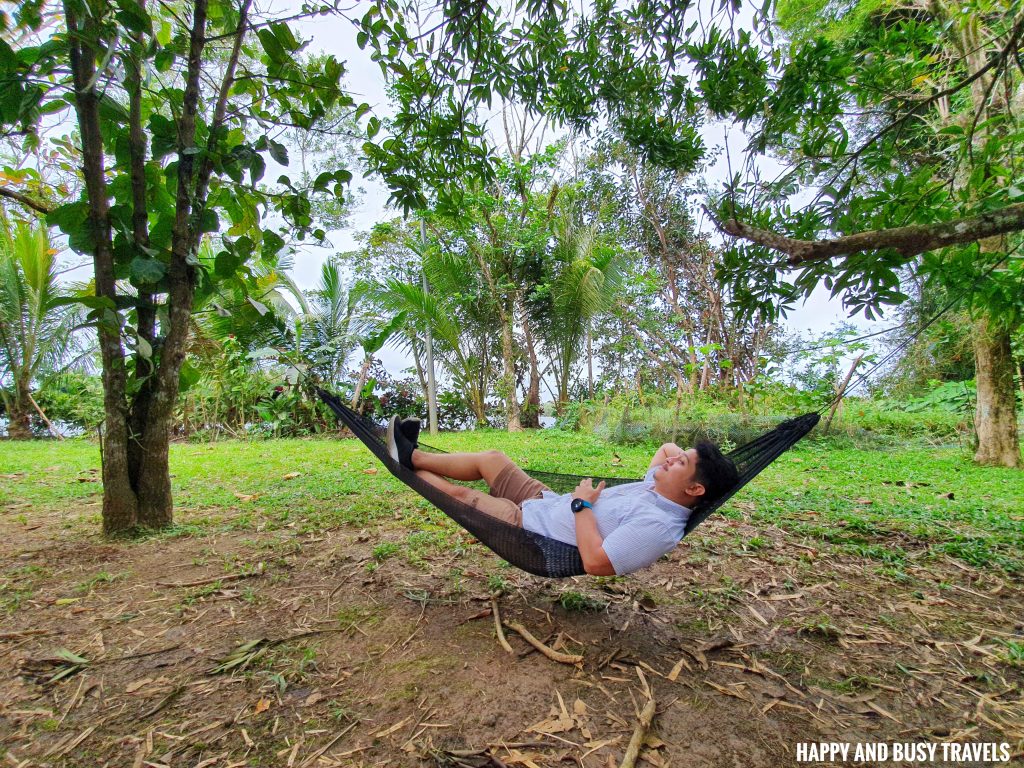 Bonfire
Guests can also ask the caretakers to put up a bonfire for P300 the whole night. We wanted to try it but the weather didn't permit haha. It was raining the whole night when we were there.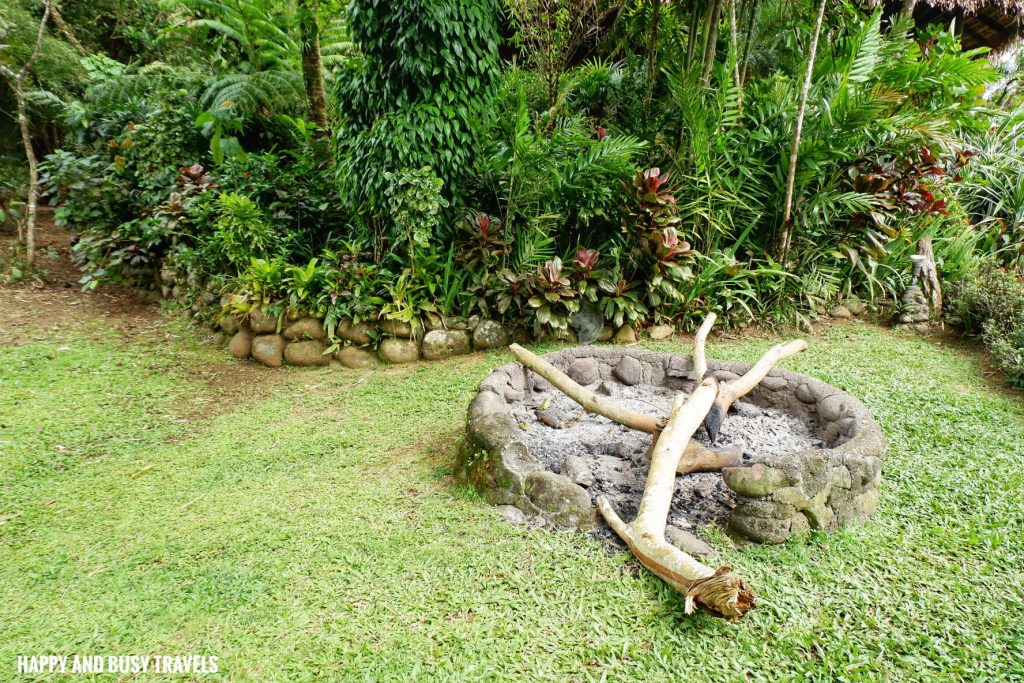 Star Gazing and Enjoying the Night
Enjoying the night and looking into the stars is a nice way to end your day.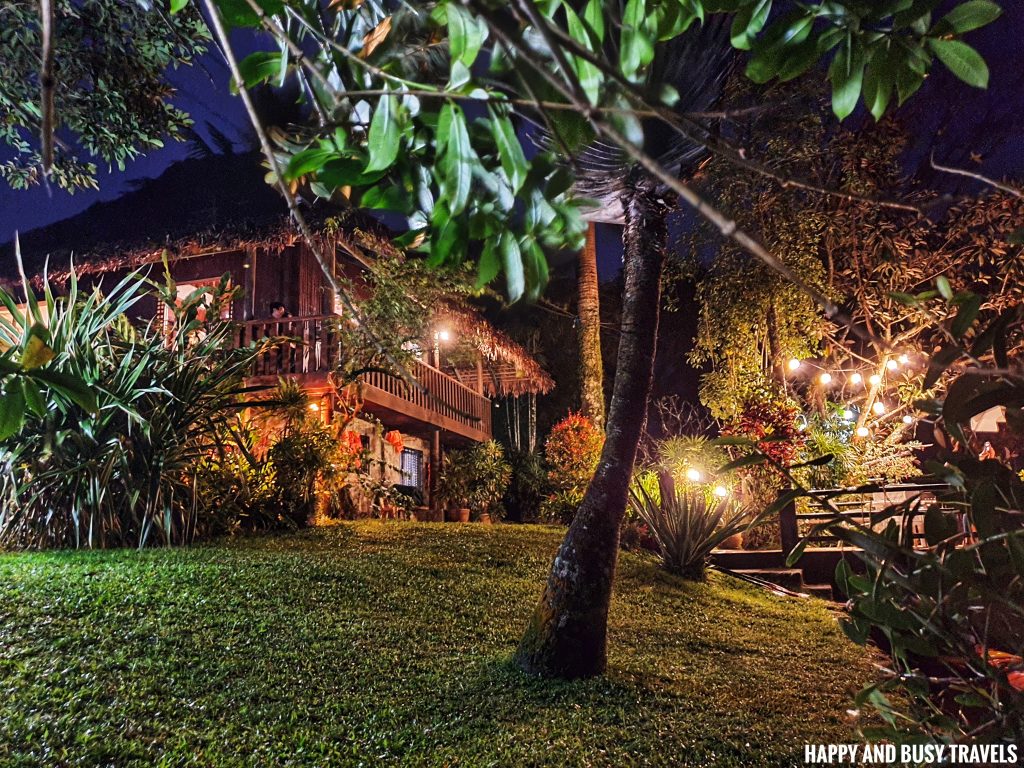 Additional Information for Julian's Island Lodge
If no one in your group would like to cook, the caretakers will be willing to assist you in cooking your meals for a minimal charge.
Tilapia is always available, you can order it fried or grilled. Each kilo costs P250
Aside from the mentioned activities, here are some more suggested activities: Yoga, meditation, bird watching, fish feeding, and take lots of pictures.
The area is pet friendly, so you can bring your pets with you,
Happy and Busy's Smileys for Julian's Island Lodge
We recommend Julian's Island Lodge specially for those who would like to spend their vacation on an island and by theirselves.
Cleanliness

Facilities

Service

The owner responds to our queries immediately and gives us the proper things that we should know. Plus the caretakers, headed by Kuya Sammy is very hospitable.
Value for money

For just a few thousand pesos, you can rent an island already! It's so affordable.
Location 

It might be a little bit hard to reach the location because you have to ride a boat, but it is worth it.
Ambiance 

We love how the old house blended with the island. Plus, the garden is well landscaped which looked like a forest but an arranged forest.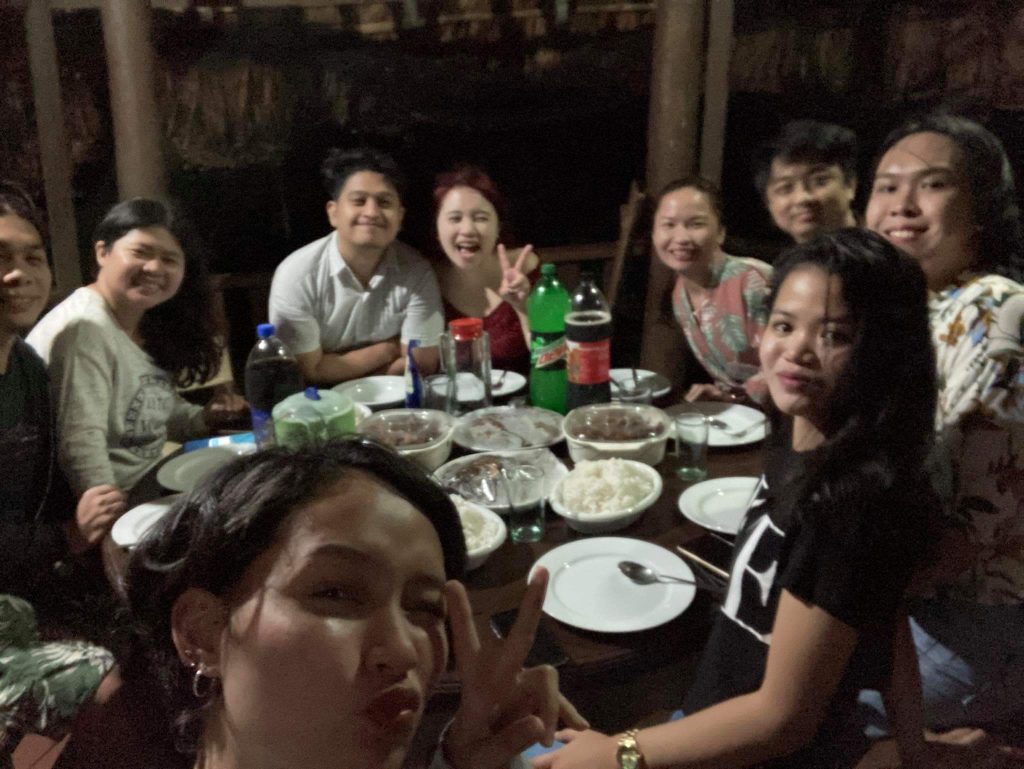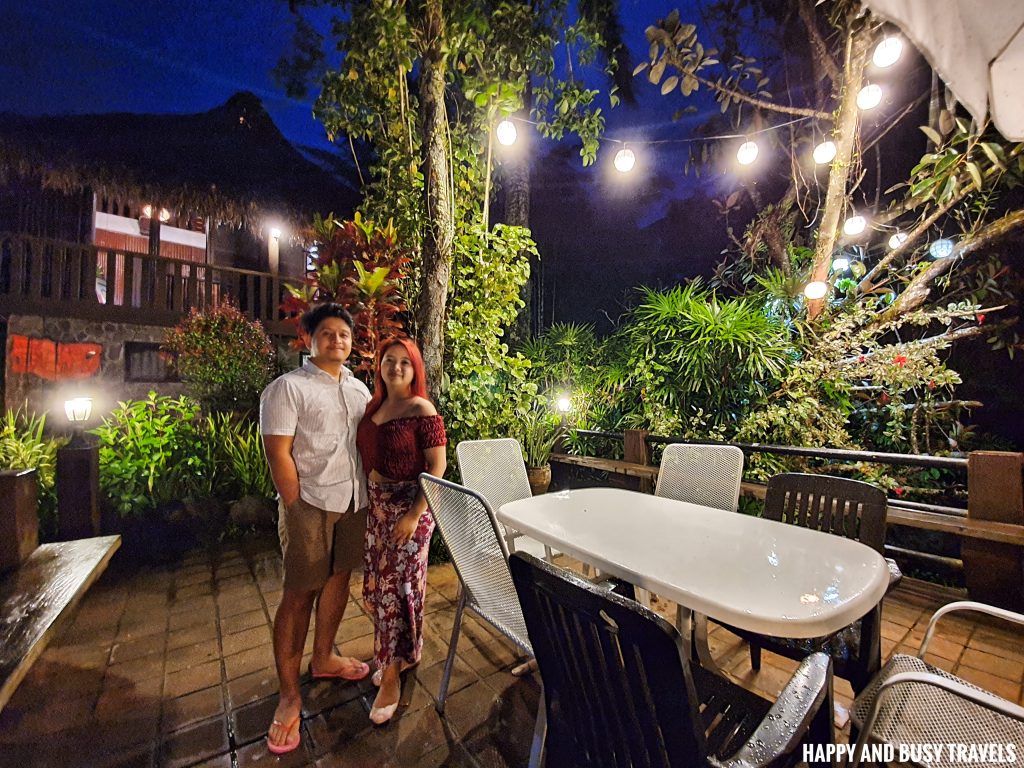 More exciting hotel reviews at https://happyandbusytravels.com/category/hotels/