Camel's Peak, Taipei, Taiwan
Have you ever wonder if there is place which is like Yehliu Geopark but with lesser visitors? We found Camel's Peak, the rocks here are also made out of sedimentary rocks which is the same as Yehliu Geopark. We enjoyed it very much even though there are lesser rock formations, because there is almost no visitors here.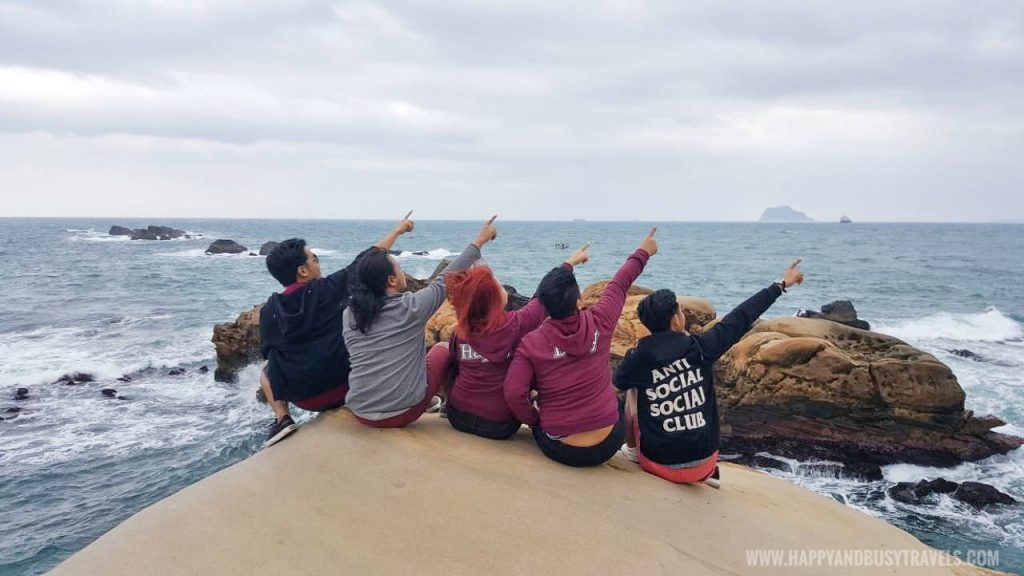 Other Information
Operating Hours: Not Applicable
Entrance Fee: FREE
Time spent: 1 hour
Visit the place early in the morning and before going to Yehliu Geopark
How to Go to Camel's Peak?
Address: The last curve before Yehliu Geopark, Yuao Road, Taipei, Taiwan 207
Google Maps: https://www.google.com/maps/
By opening this link, the maps will show you the exact hill. I have requested Google Maps to add Camel's Peak in the map for easier reference.
It is easier if you rent a car from Ownrides or get a tour package from Klook.
DIY: Ride a bus. Go to Terminal A of Taipei West Bus Station in Taipei Main Station. Look for KuoKuang ( 國光 ) window and buy a ticket to Yehliu Geopark. The ticket costs NT$ 96 (around US$ 3.30 ). After around 90 minutes, the bus will drop you on the entrance of Yehliu Geopark. There is no bus stop in Camel's Peak, so you have to walk from the entrance of the geopark to the camel's peak for 10 minutes.
Our Camel's Peak Experience
Mike from Ownrides took us beside the road first. From here we can immediately see the sedimentary rocks.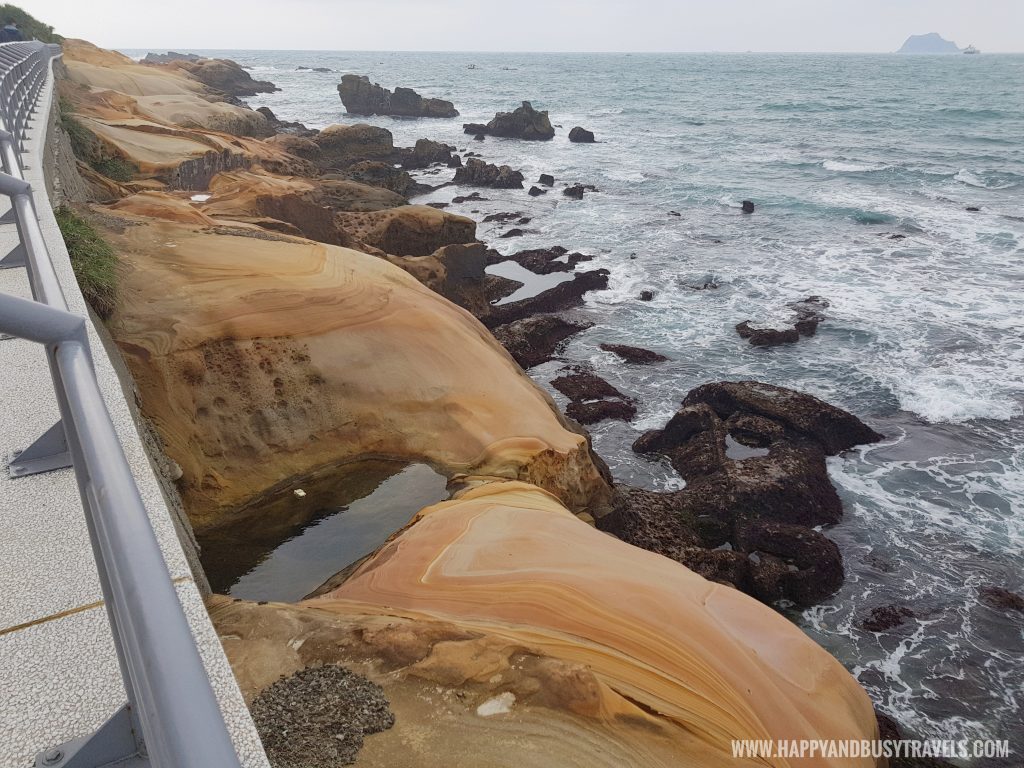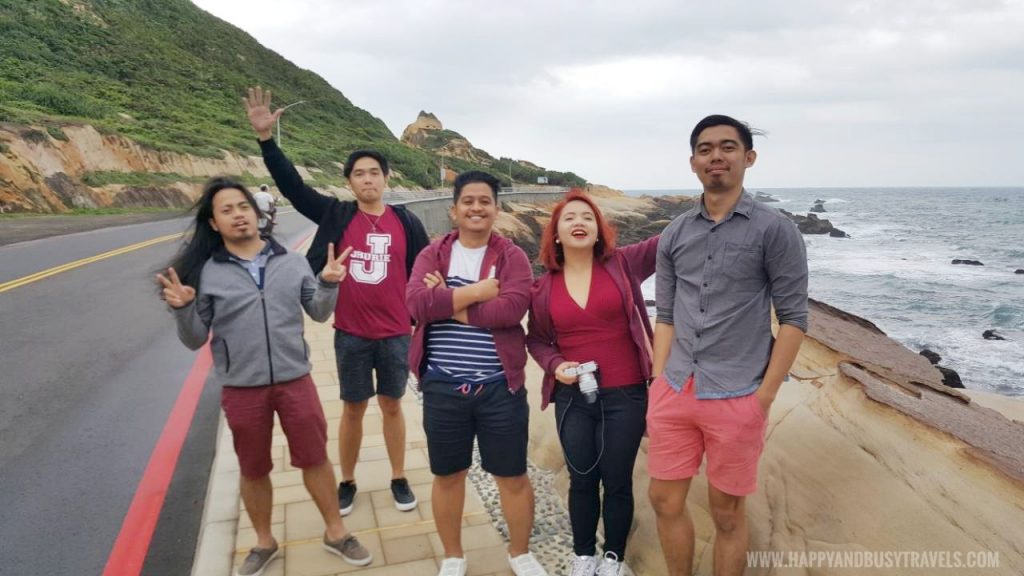 Then, we walked towards the entrance, which is just beside this Yehliu Geopark sign.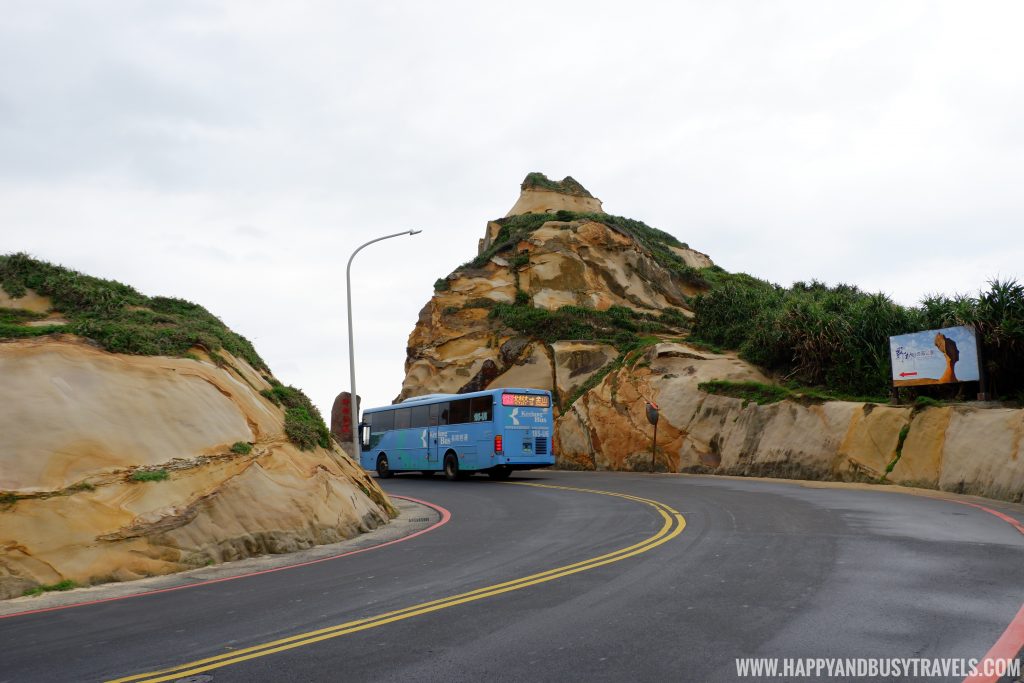 The entrance is just full of tall grasses and at the end, we saw this.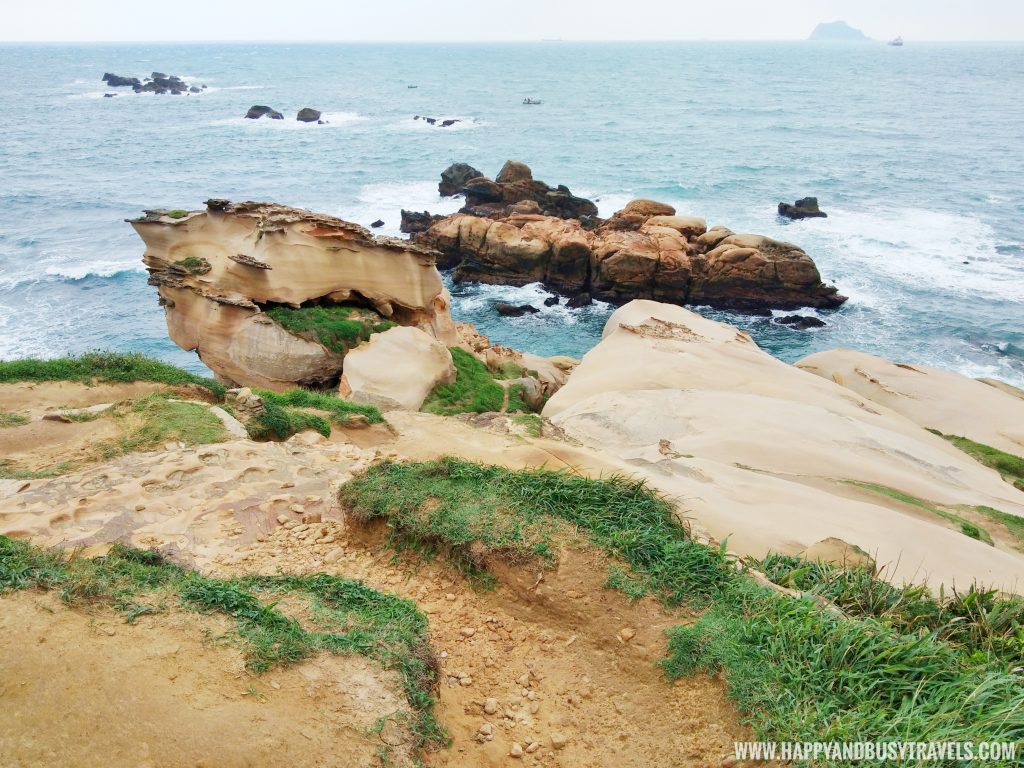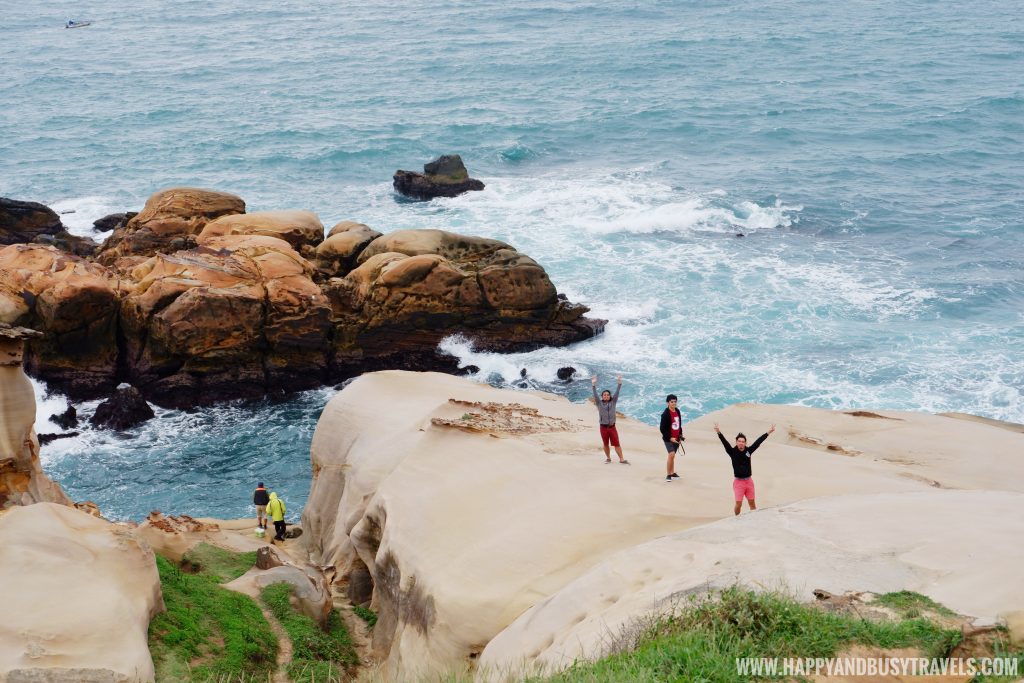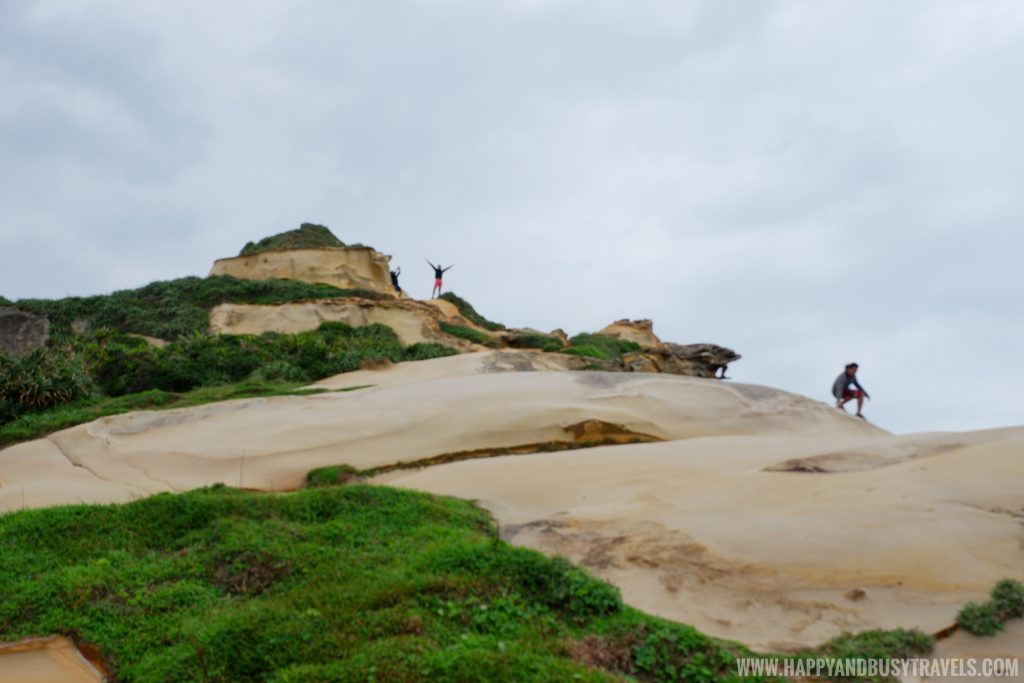 Several rock formations are also here, but this formation is why this is called the Camel's Peak, it looks like the toe of the Camel. (According to Mike)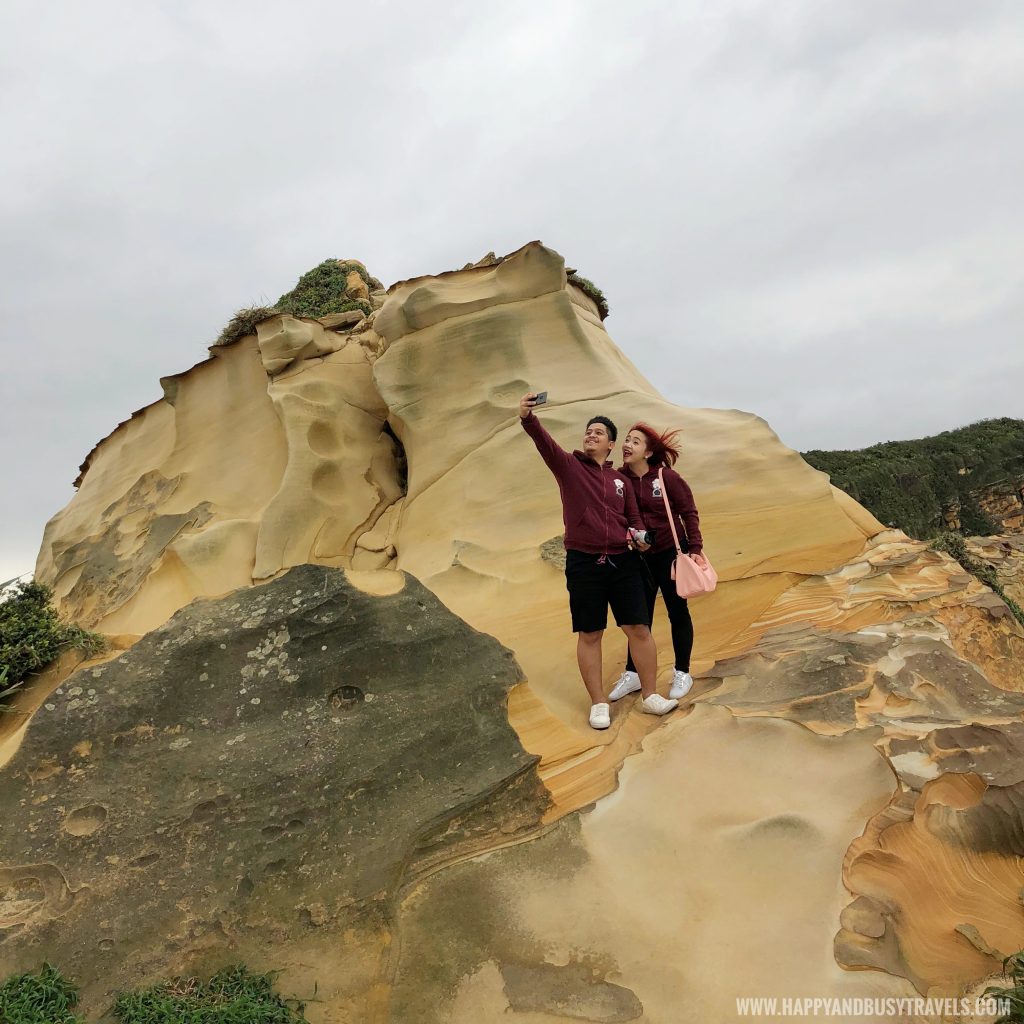 Here's a closer look.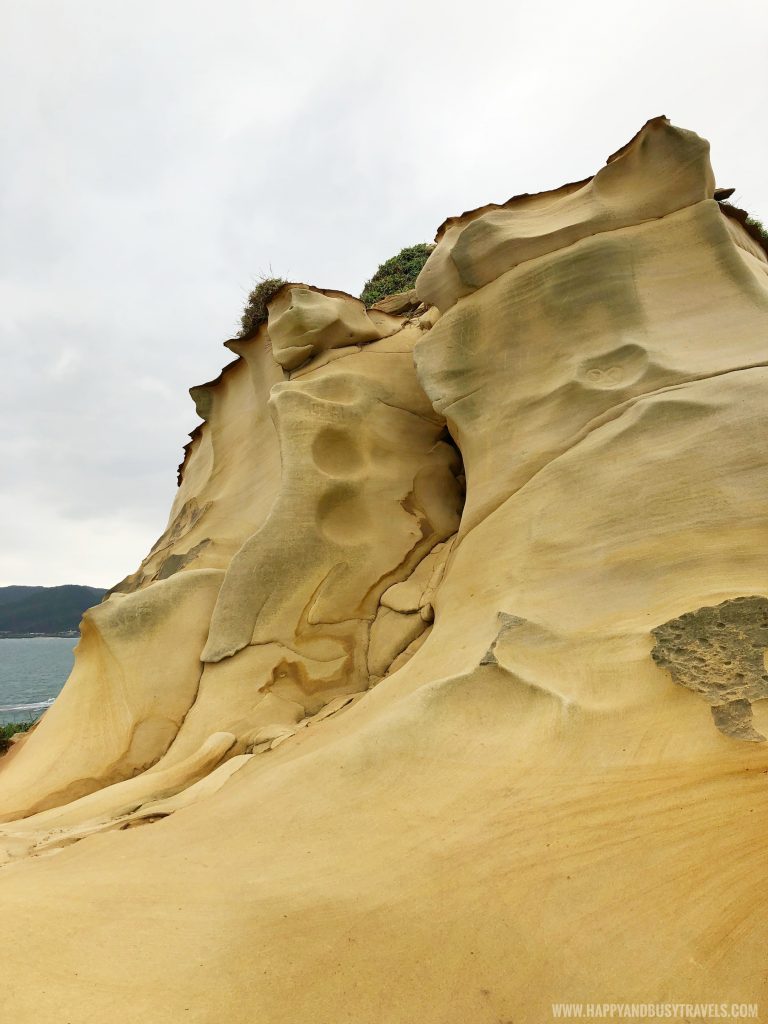 We were very happy in this landmark, there are no tourists! Just two locals who are fishing. So we spent our time taking our pictures here. Our first several pictures were taken here along the cliff side.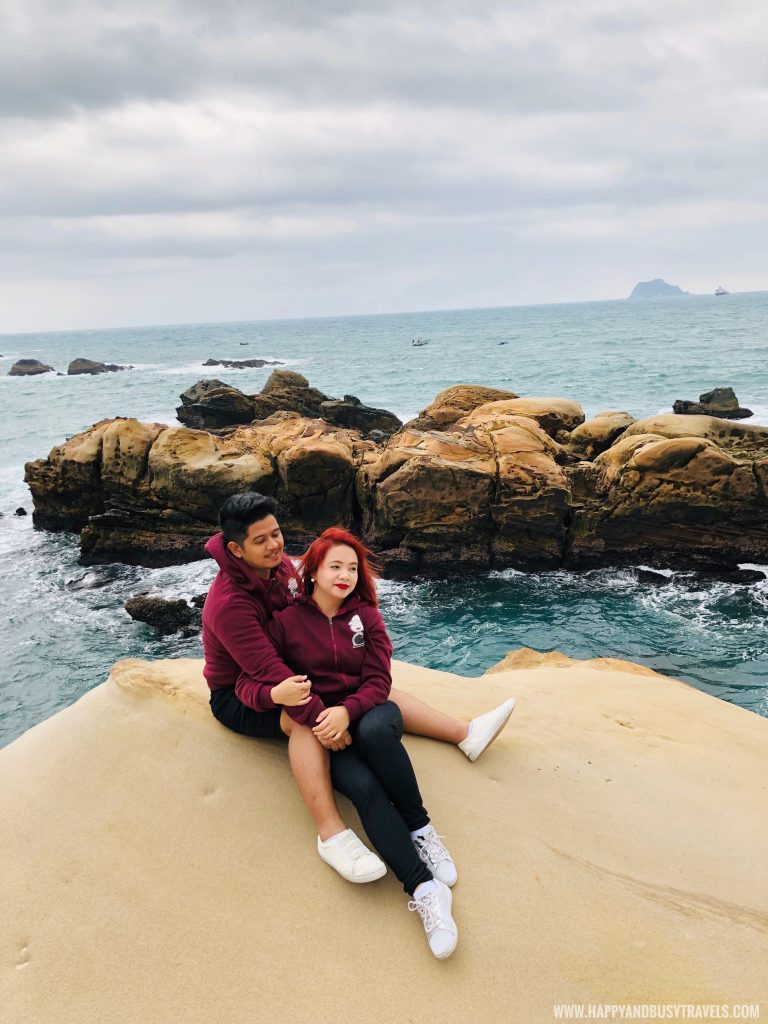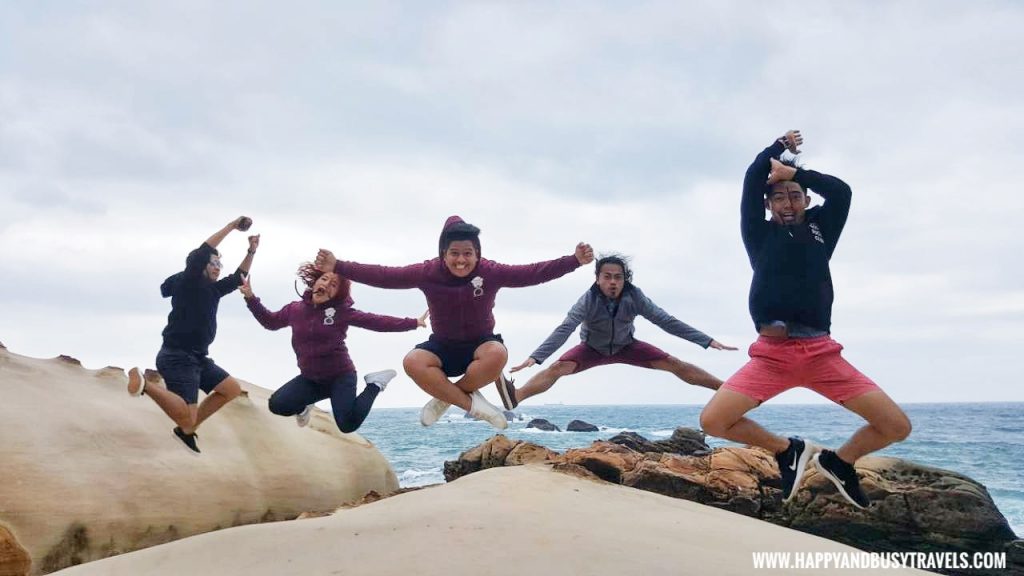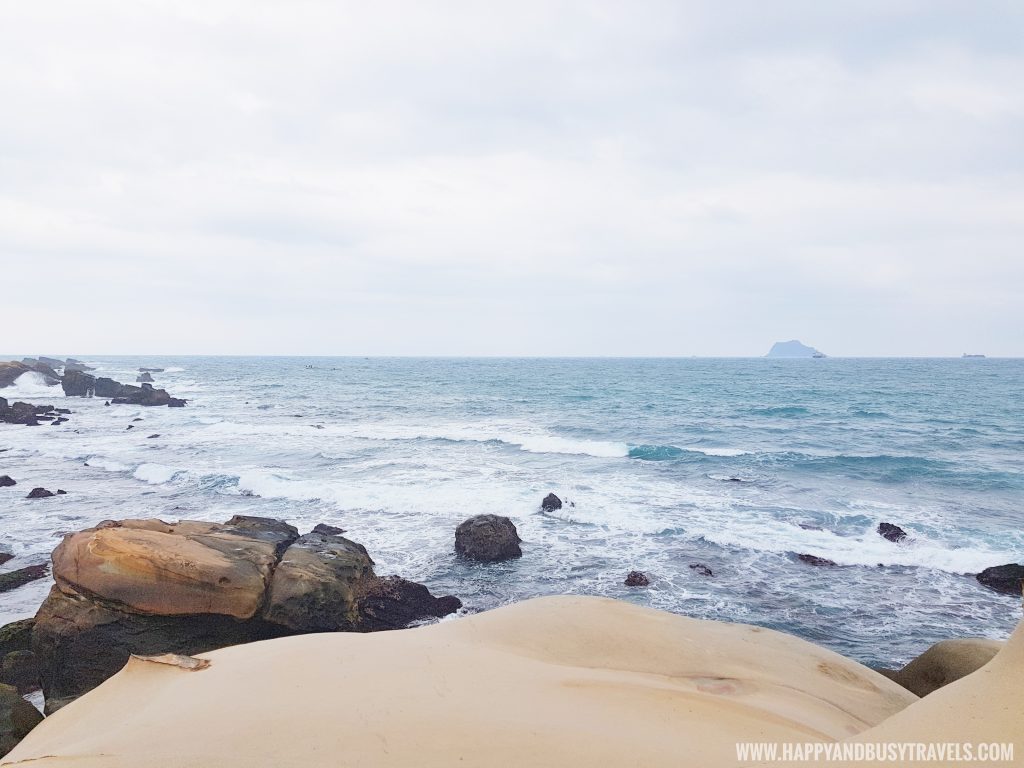 Then, we move up to that mountain behind us in the picture below.
There are few other rock formations at the top of the hill.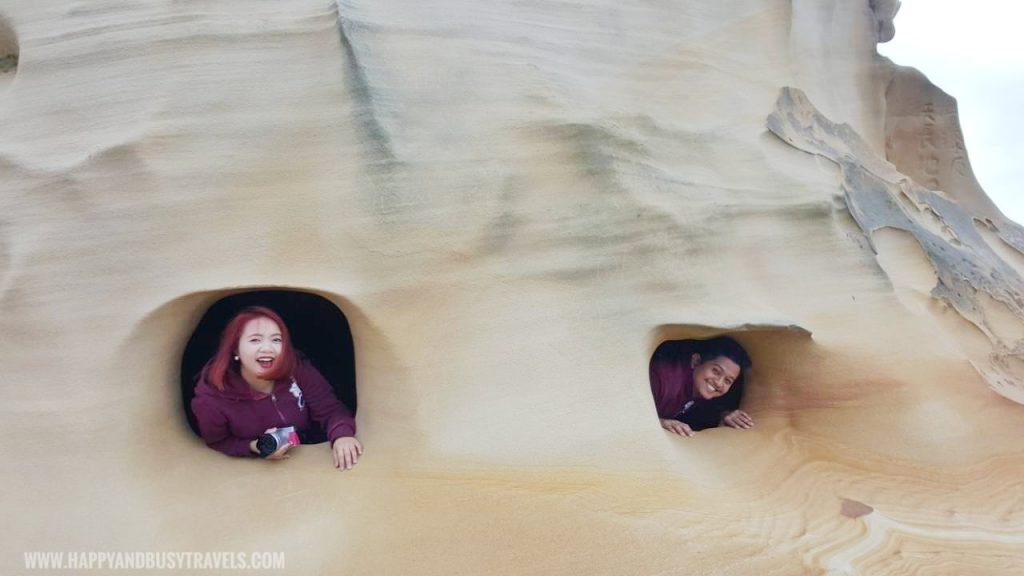 Of course we also took our photos here. 😁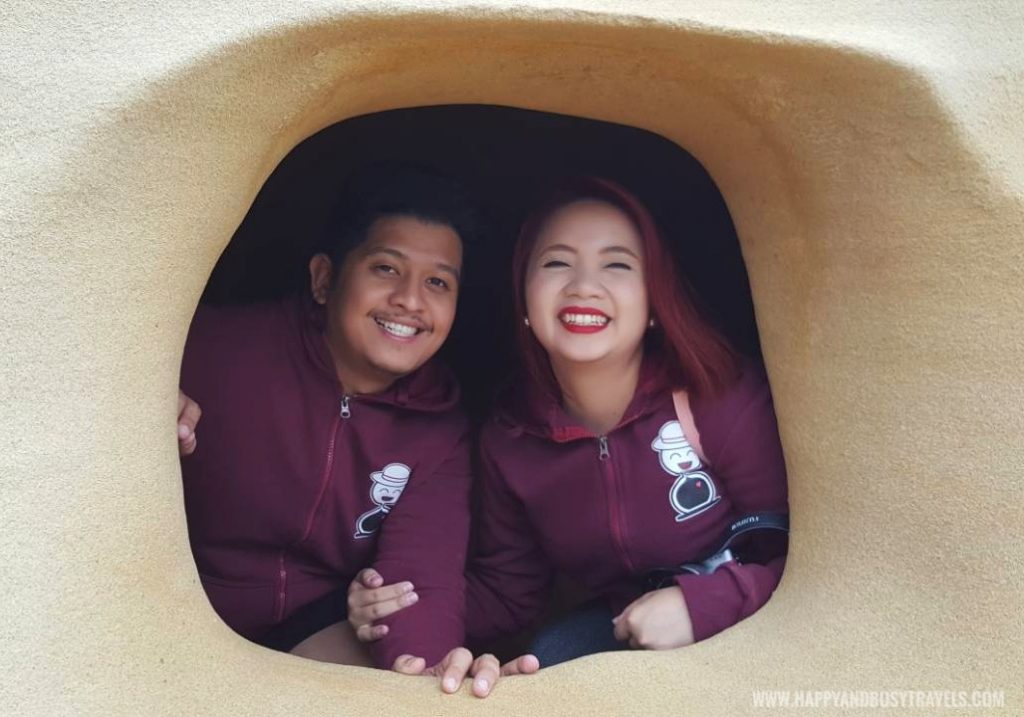 To get a picture like ours above, we had to go into this small space.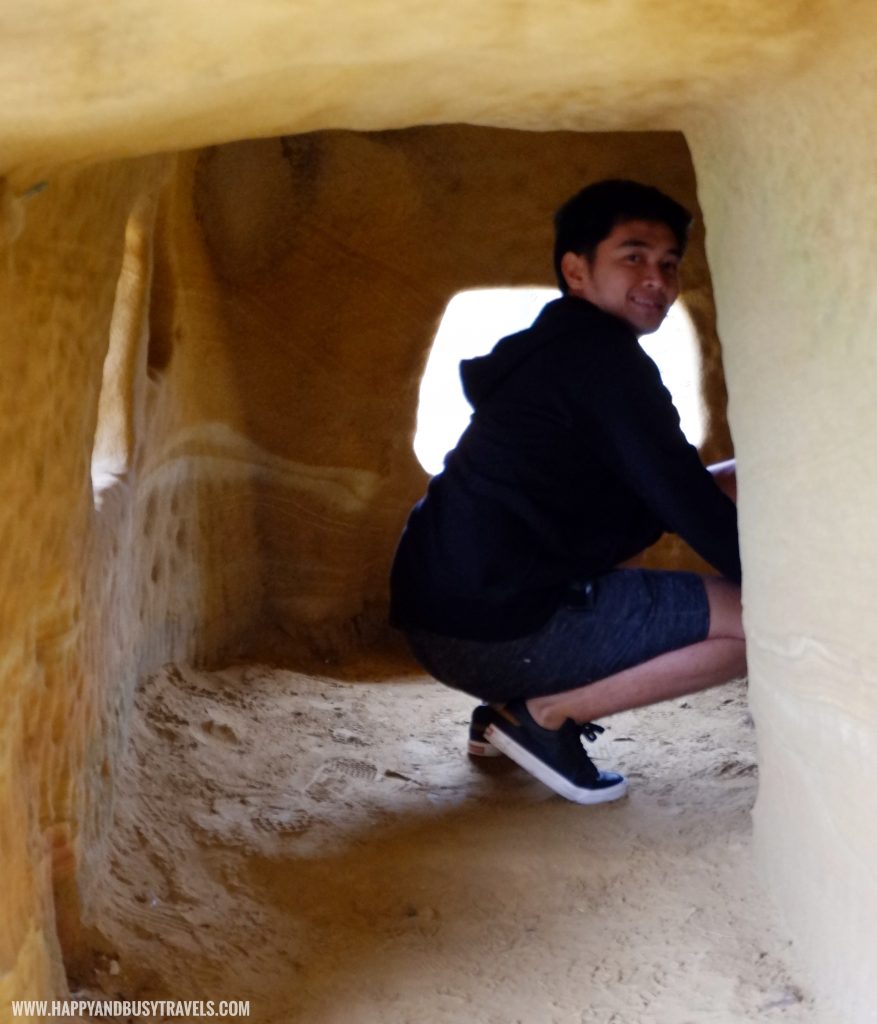 Here are some close up picture of the rocks here.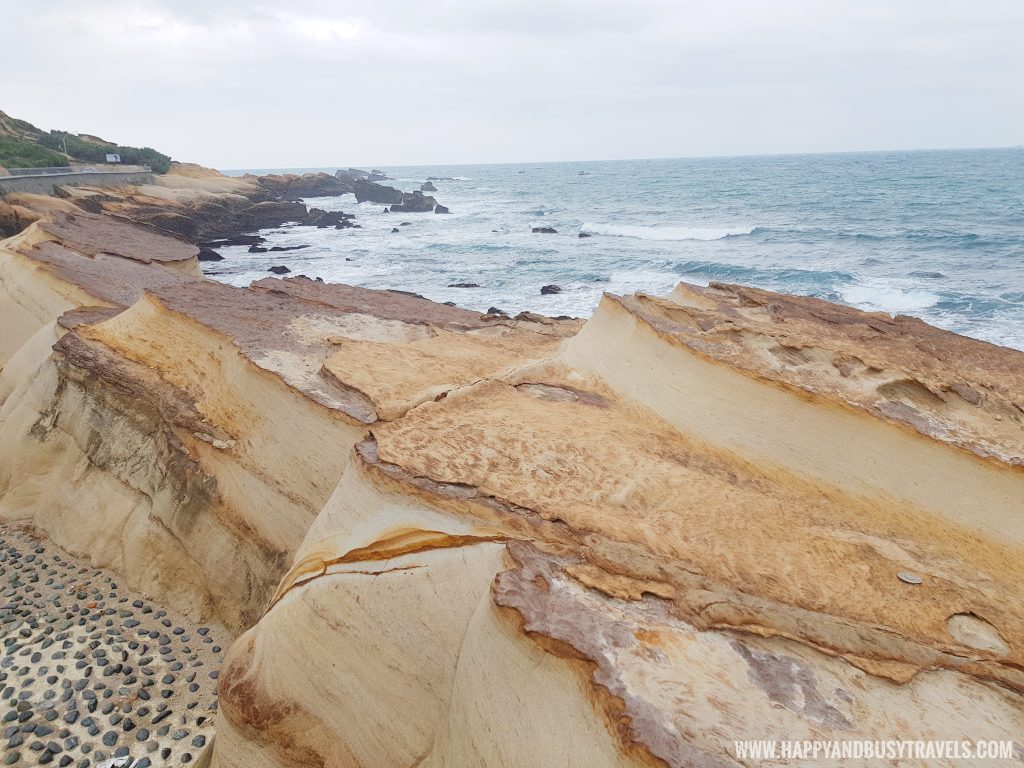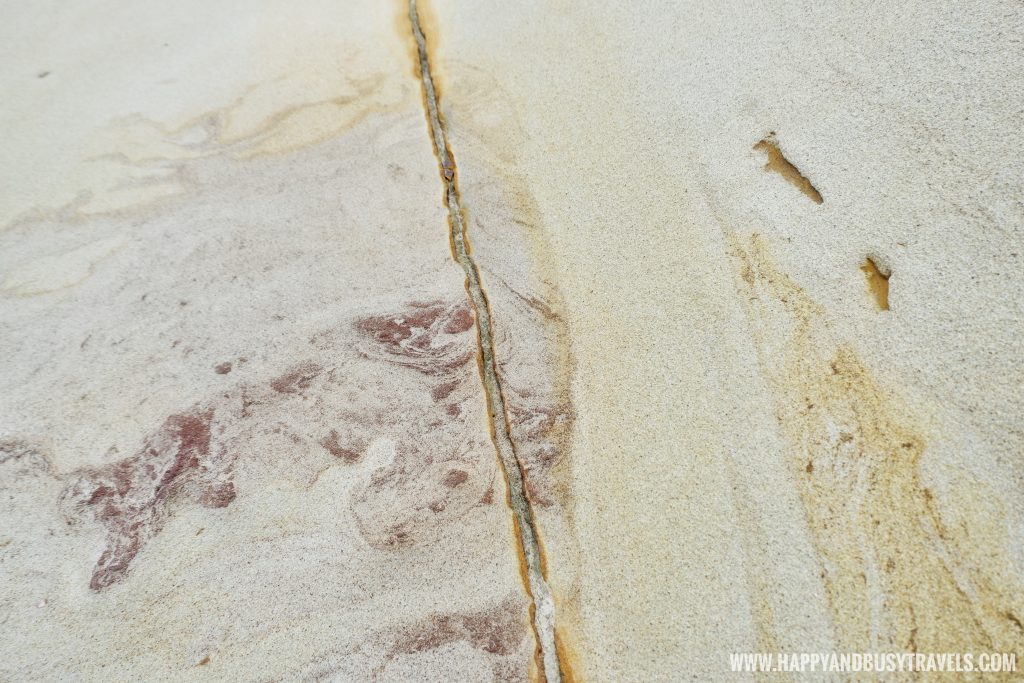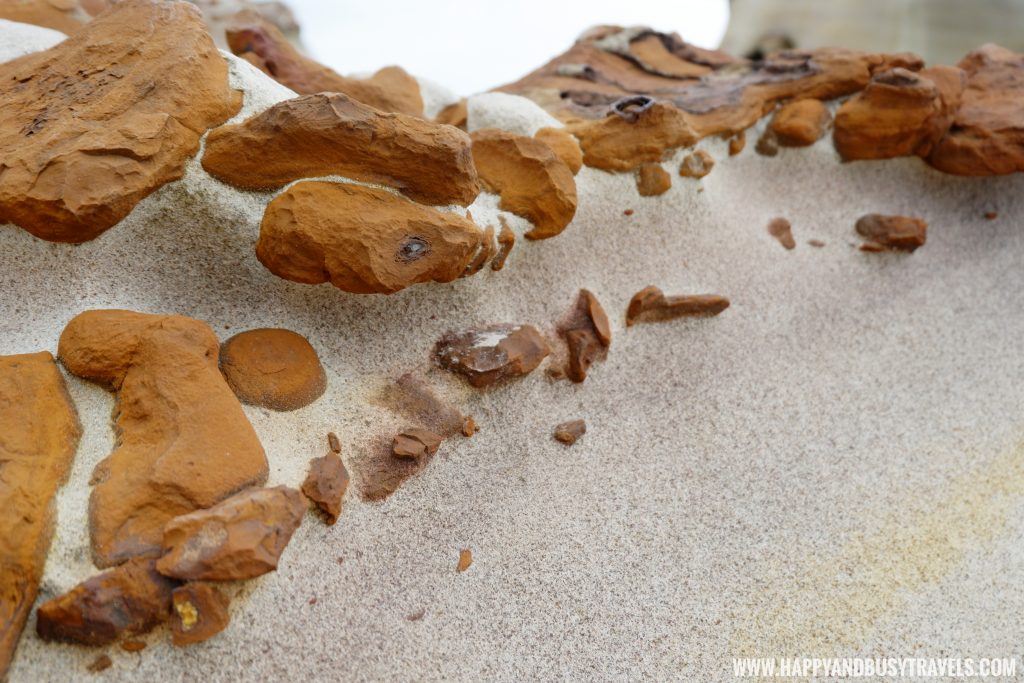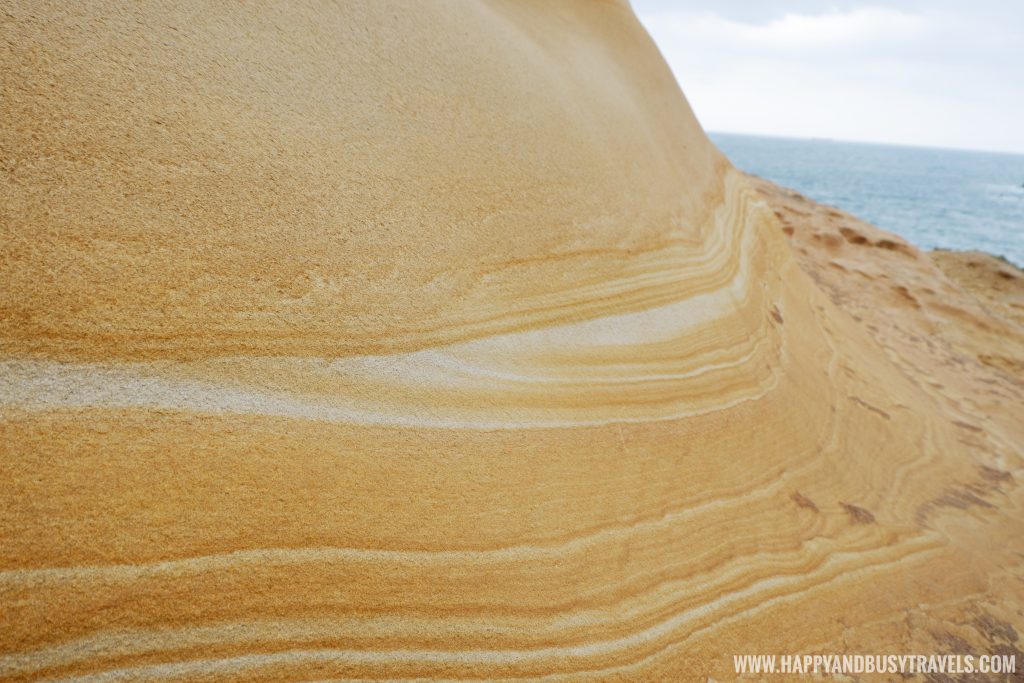 More Pictures
Click on each picture to enlarge.
Happy and Busy Travels' Smileys for Camel's Peak
Location 


We easily located Camel's Peak because we used the services of  Ownrides, if we just go there with ourselves, we will be tired because there are no bus stop there.
Ambiance


The breeze of the air, nice rock formations, and there are no tourists, perfect.
Value for money 

There is no entrance fee.
Fun


There may be lesser rock formations here, but we enjoyed this more than Yehliu Geopark.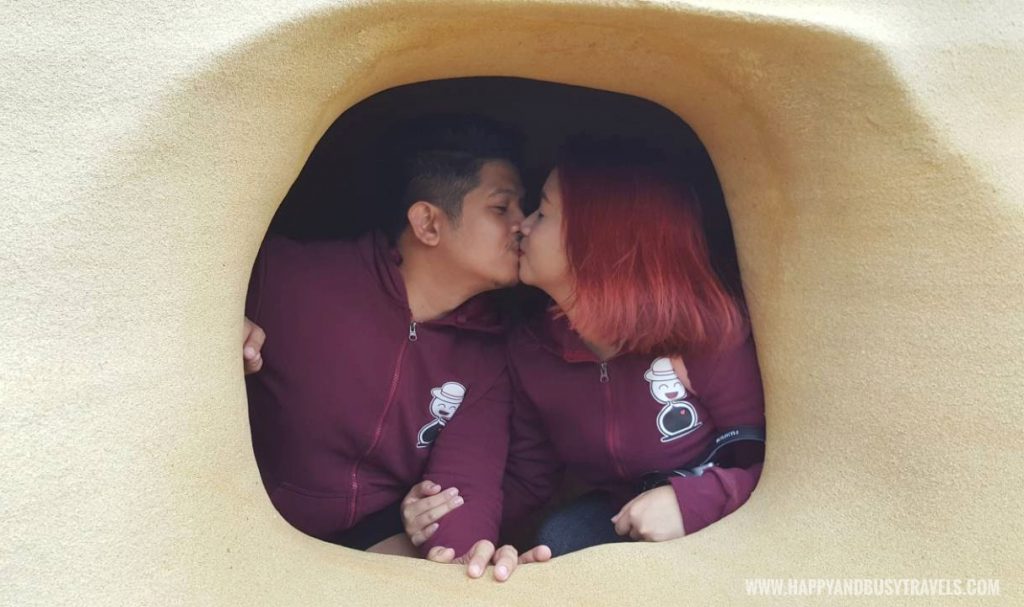 More exciting tourist spots review at: https://happyandbusytravels.com/category/landmarks/
Happy and Busy would like to thank our friends
Kel Sarabia of Daylight Wanderers – Happy's bestfriend, he provided some of the photos.
Viz – Busy's bestfriend for providing some photos