Miao Bang Garden Restaurant 苗榜海芋園, Taiwan
During our journey to the Yangmingshan National Park, we had our lunch in Miao Bang Garden Restaurant ( 苗榜海芋園 ). The restaurant is known for its garden because during Calla lily season, there are a lot of these flowers around.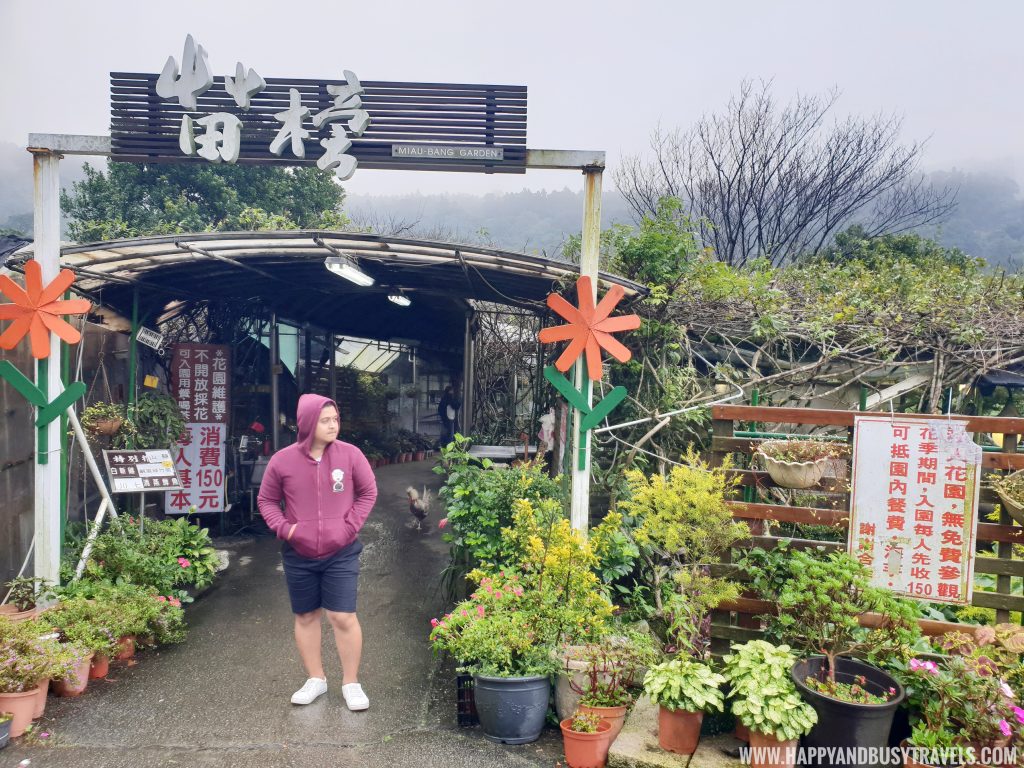 The restaurant is also known as Miau Ban Garden Restaurant, or Miao Ban Allocasia Garden. There are a lot of translations online and in my app so I asked my friend for her help, and I have decided to use the Miao Bang Garden Restaurant as the translation.
Inside The Restaurant
The garden restaurant set up is more of the laid-back type. Hot pot is available here and it is also popular, because the temperature in this area is super cold.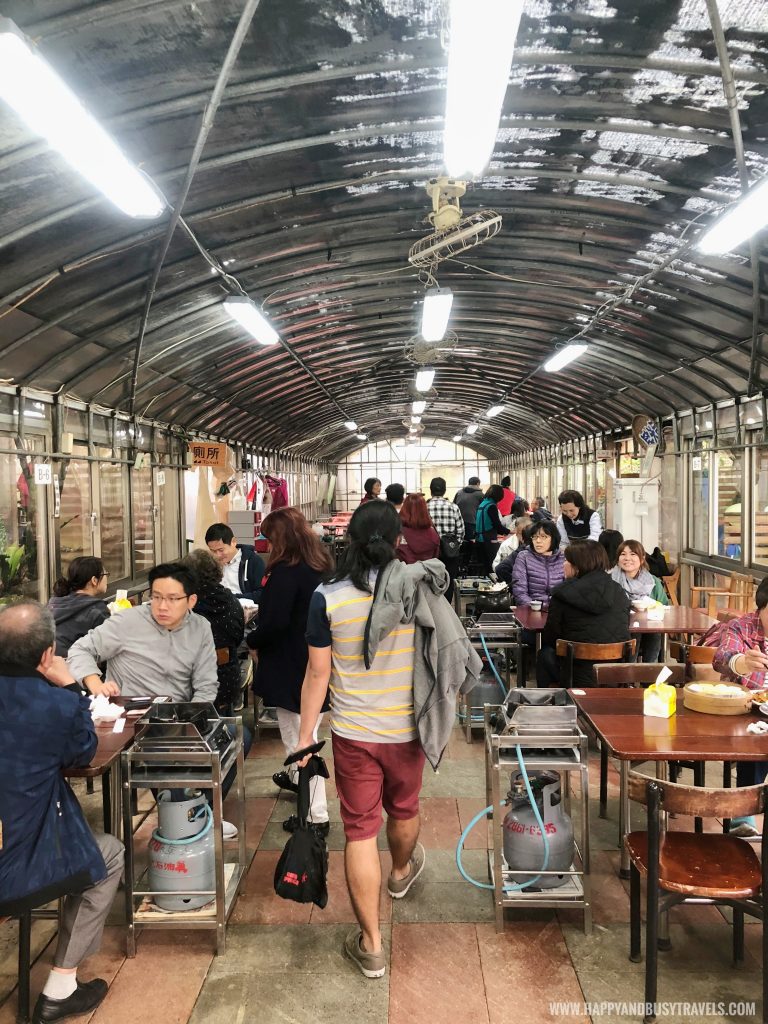 The Food – Miao Bang Garden Restaurant
We asked the restaurant to give us their bestseller aside from the hot pot dishes. So, they gave us their suggestions which we have agreed.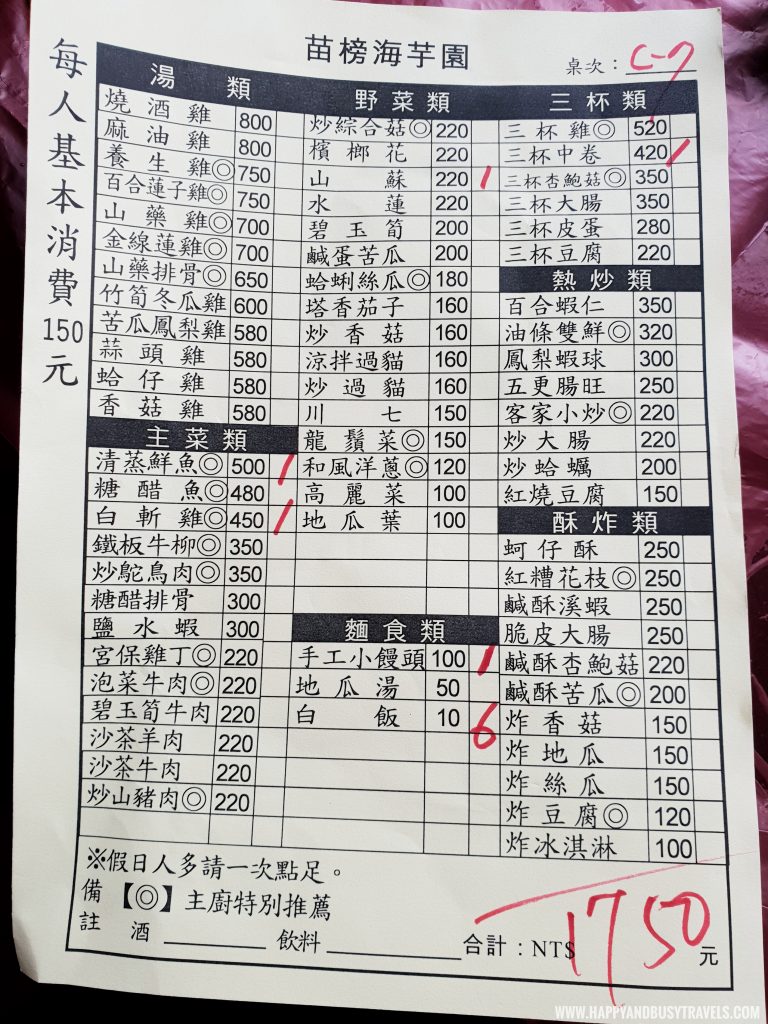 After a few minutes our order arrived, their service is very fast.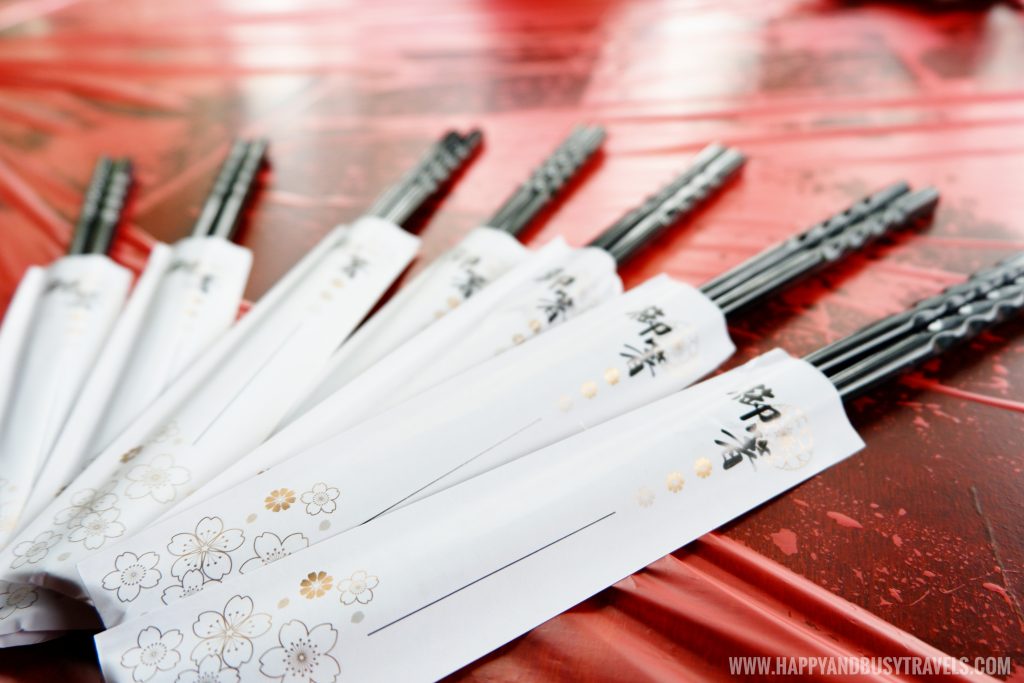 Each bowl of rice costs NT$10 or US$ 0.50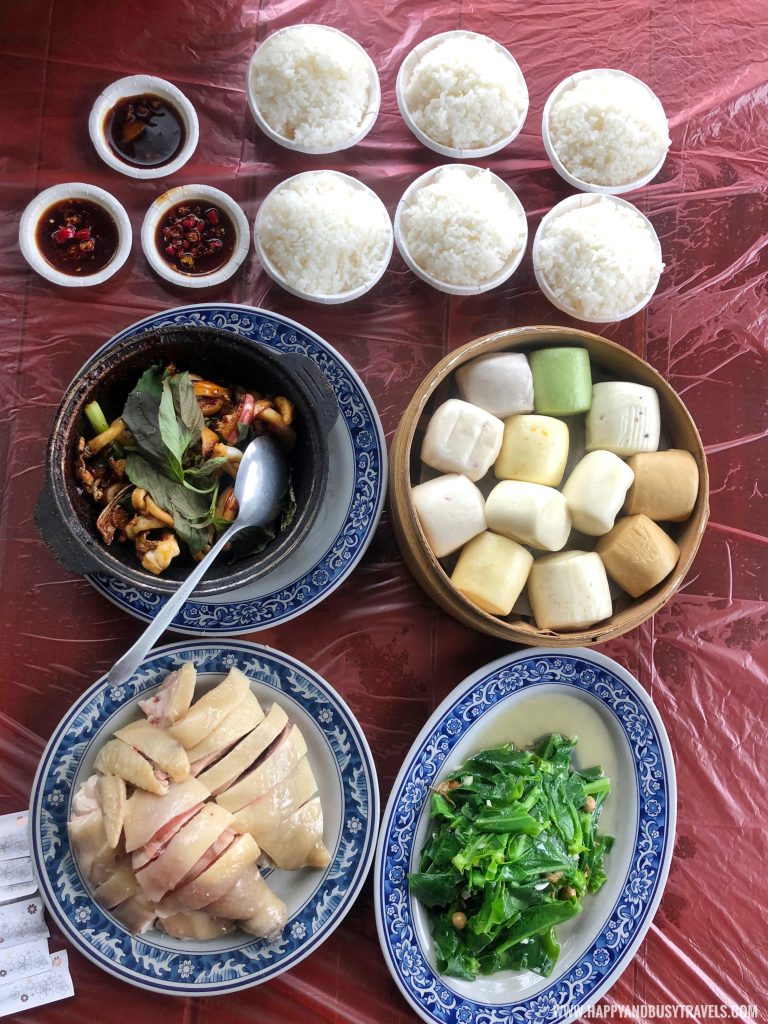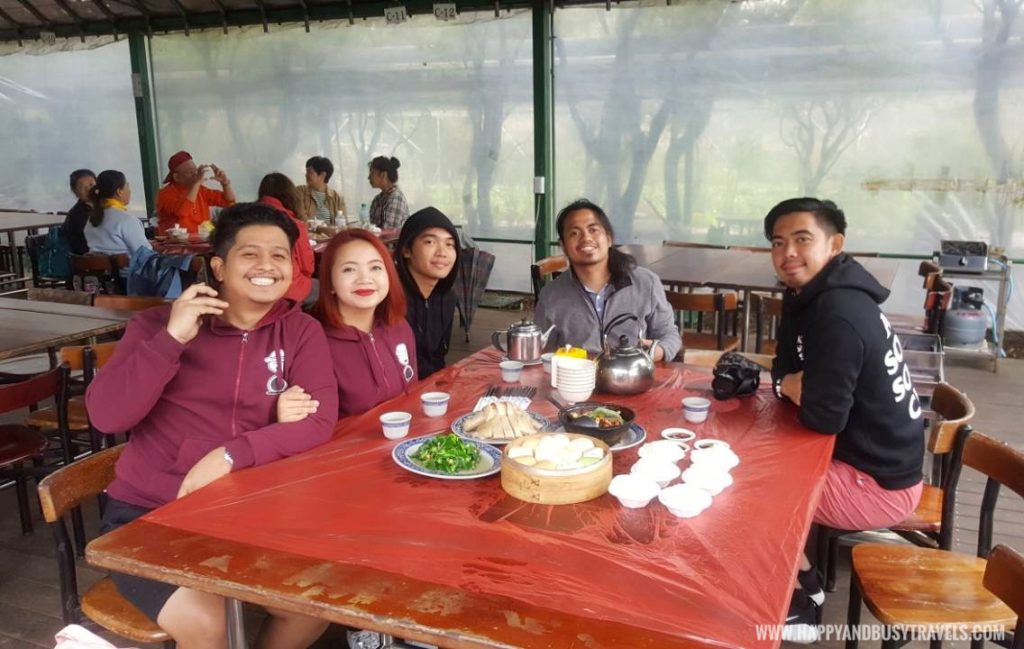 Mountain Su (山蘇)
Our vegetable dish is the Mountain Su, it is made out of sauteed green leafy vegetable and a few other ingredients.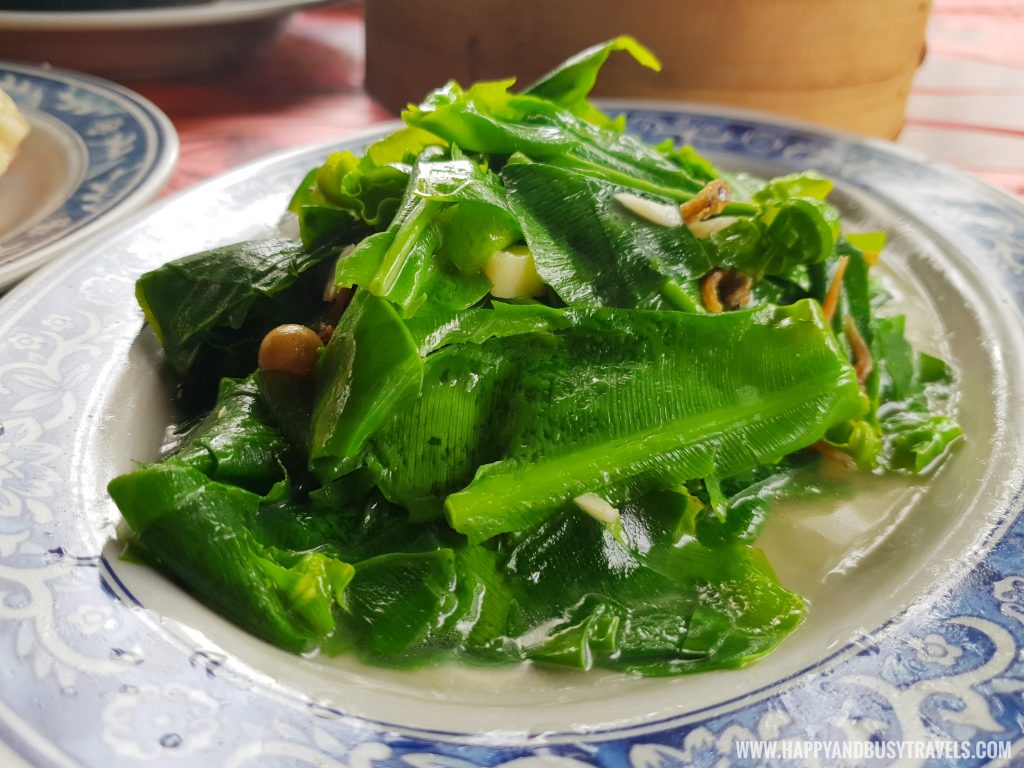 It tasted like the usual sauteed veggies.
Three Cups (三杯中卷)
As translated, this food is the Three Cups. It is made out of seafoods mostly are Squid, and there are some other ingredients like mushroom.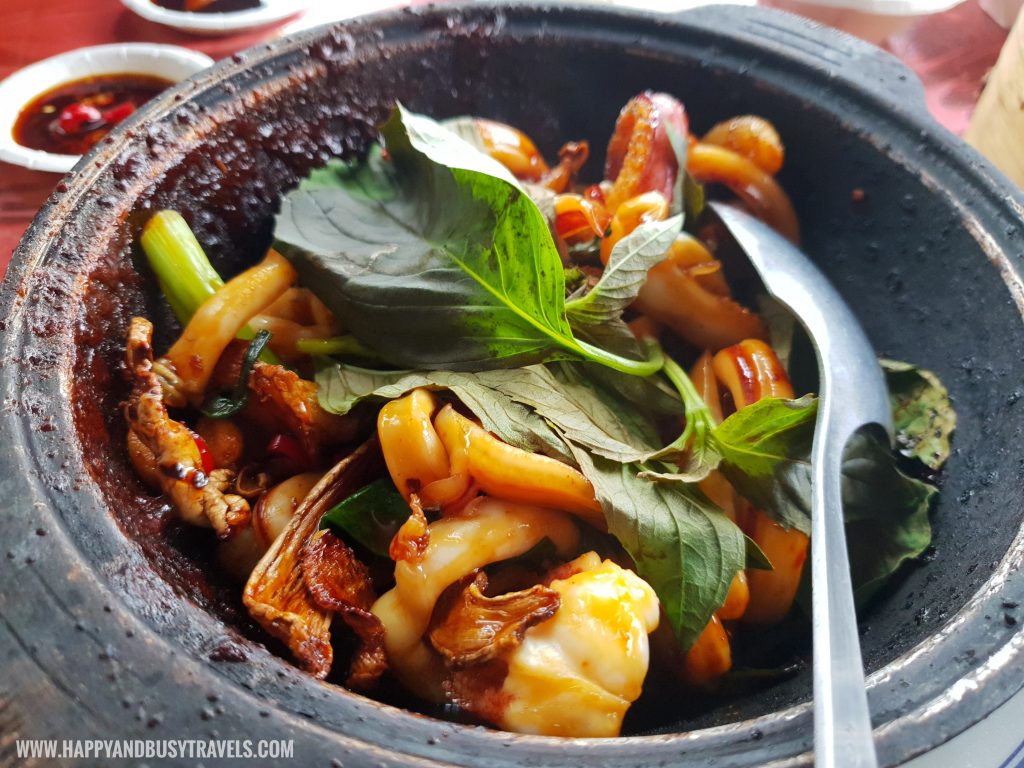 The dish tasted good, it has a sweet and salty taste to it.
Steamed Fresh Fish ( 清蒸鮮魚 )
We also ordered a steamed fish, it was seasoned with a little soy sauce and a few spices.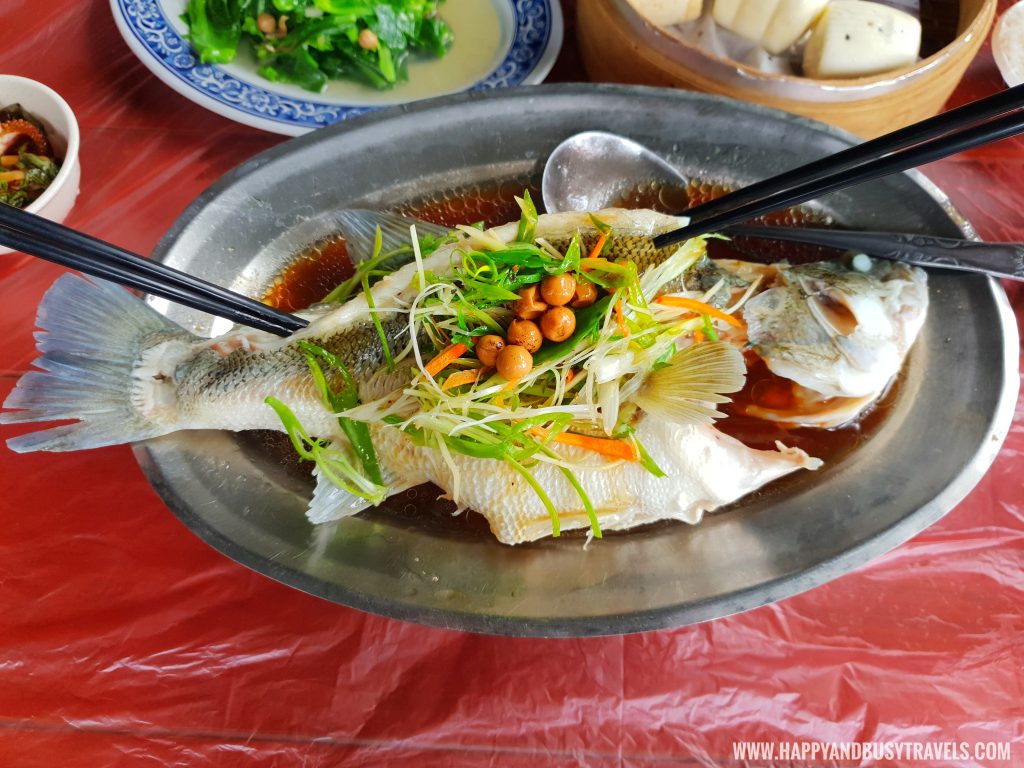 The fish tasted okay, although it is not salty enough for me, so I used the soy sauce given to us.
White Chopped Chicken ( 白斬雞 )
Another main dish is the While Chopped Chicken, which (I think) is their version of the Hainanese Chicken.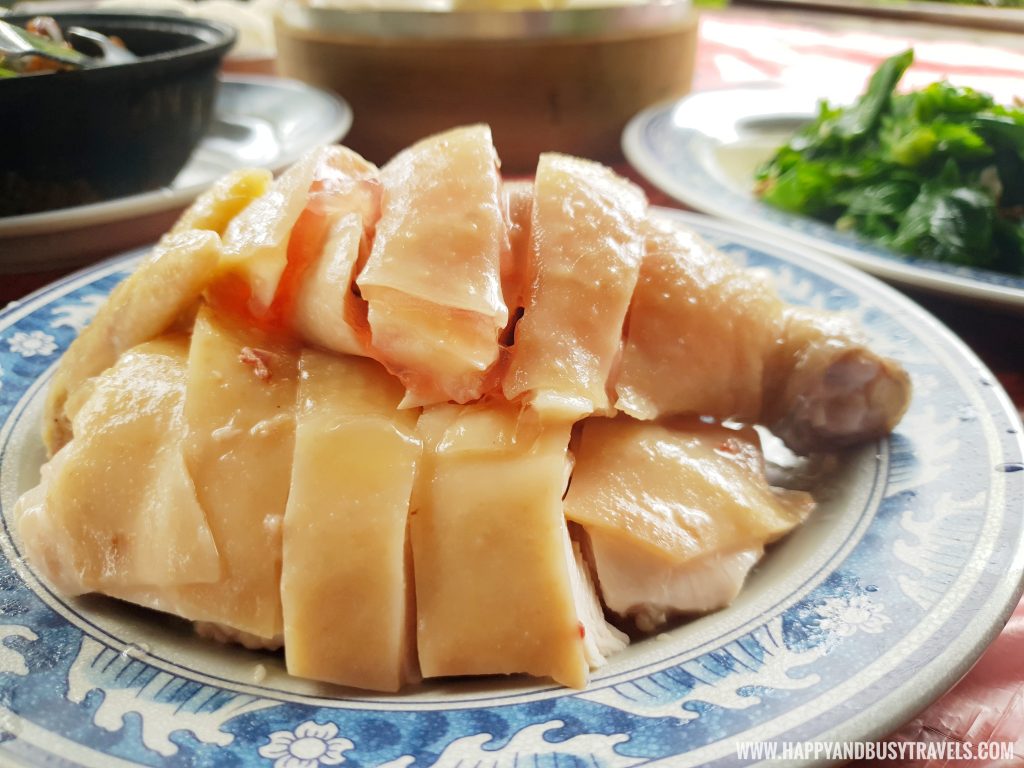 The chicken looks weird to us, first it looks like it is still raw because there is blood in the bones.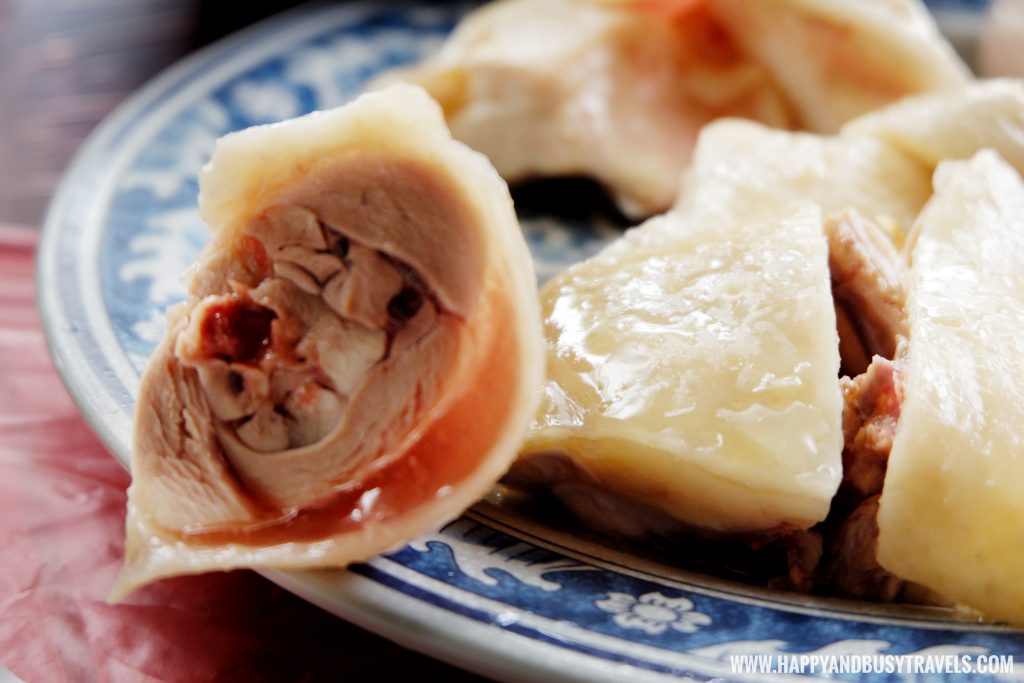 Second, the chicken has a lot of fats! Just look at the picture below, we separated the skin and fat from the meat.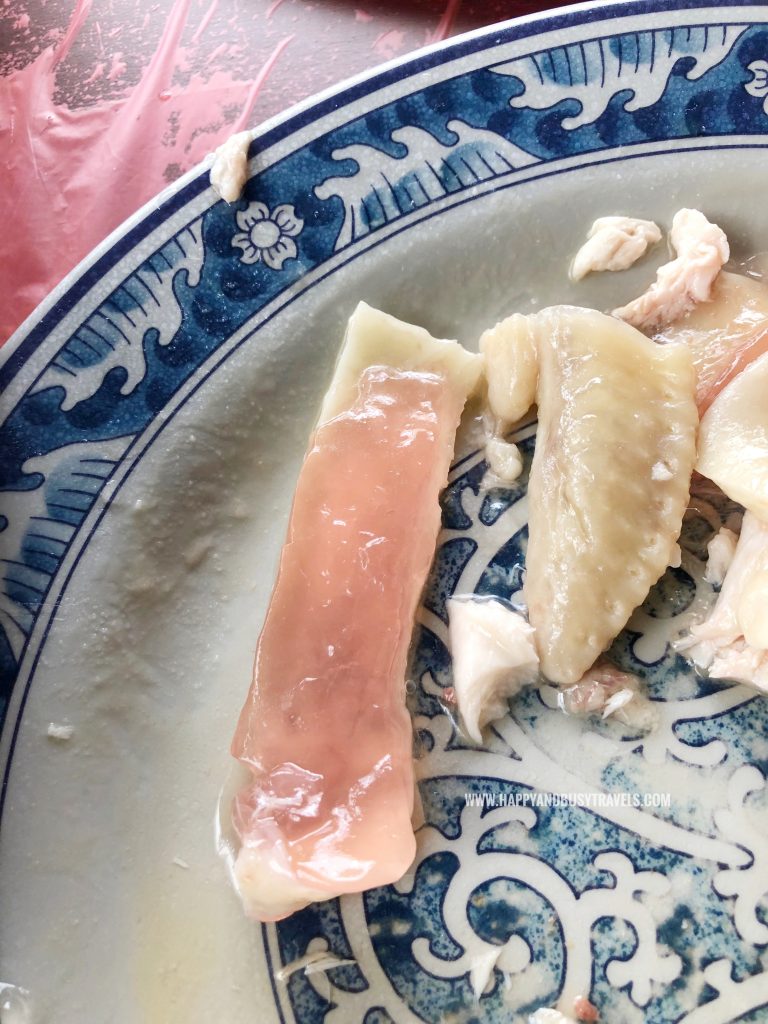 We ate some, and asked if they can cook it for us, like fry it for us. I think they can't understand us so they just steamed the chicken more.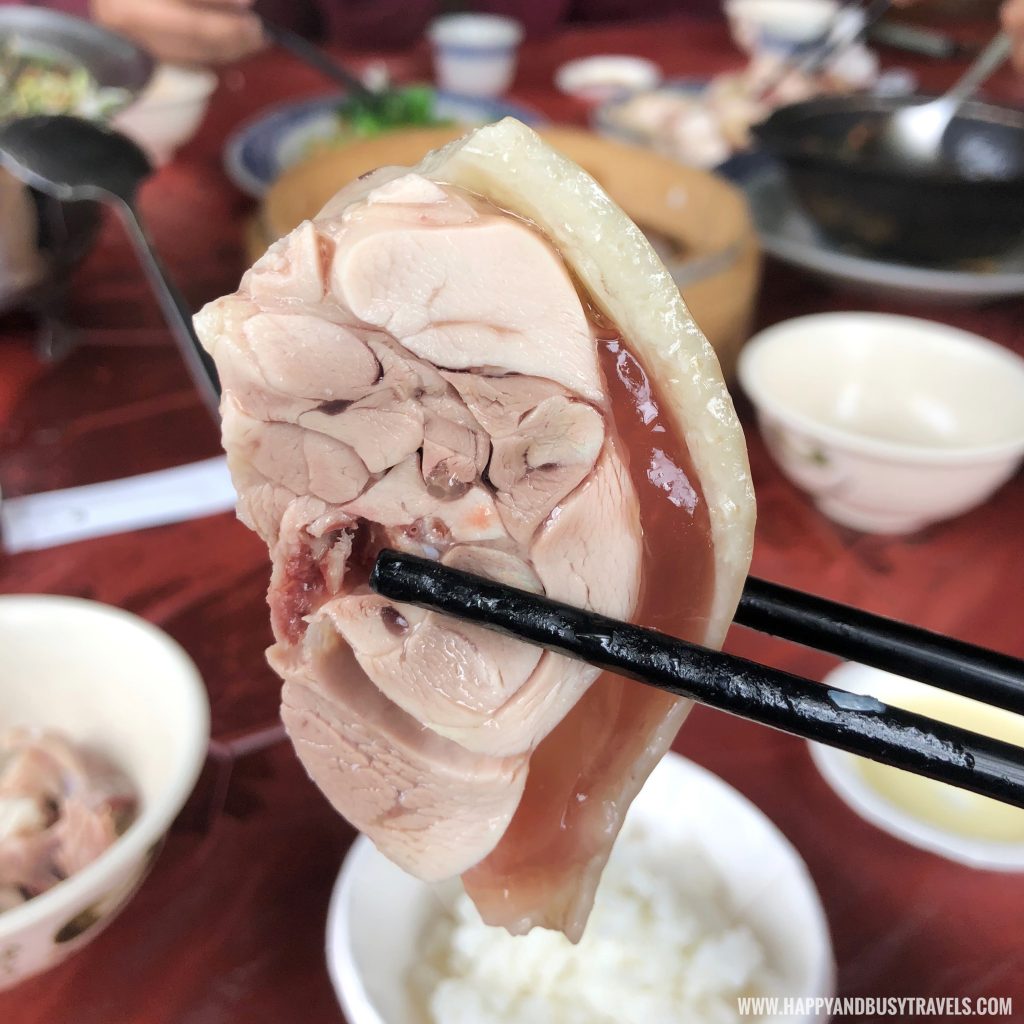 Even though they steamed it again, we actually didn't finished this dish. We just ate the parts which are not pink. 😁 The chicken tasted like steamed chicken without any salt or pepper, that's why this was served together with a chili soy sauce.
Handmade Small Buns ( 手工小饅頭 )
For dessert, we had Handmade Small Buns. This is commonly known as Mantao, but these buns have different colors, and different dash of flavors.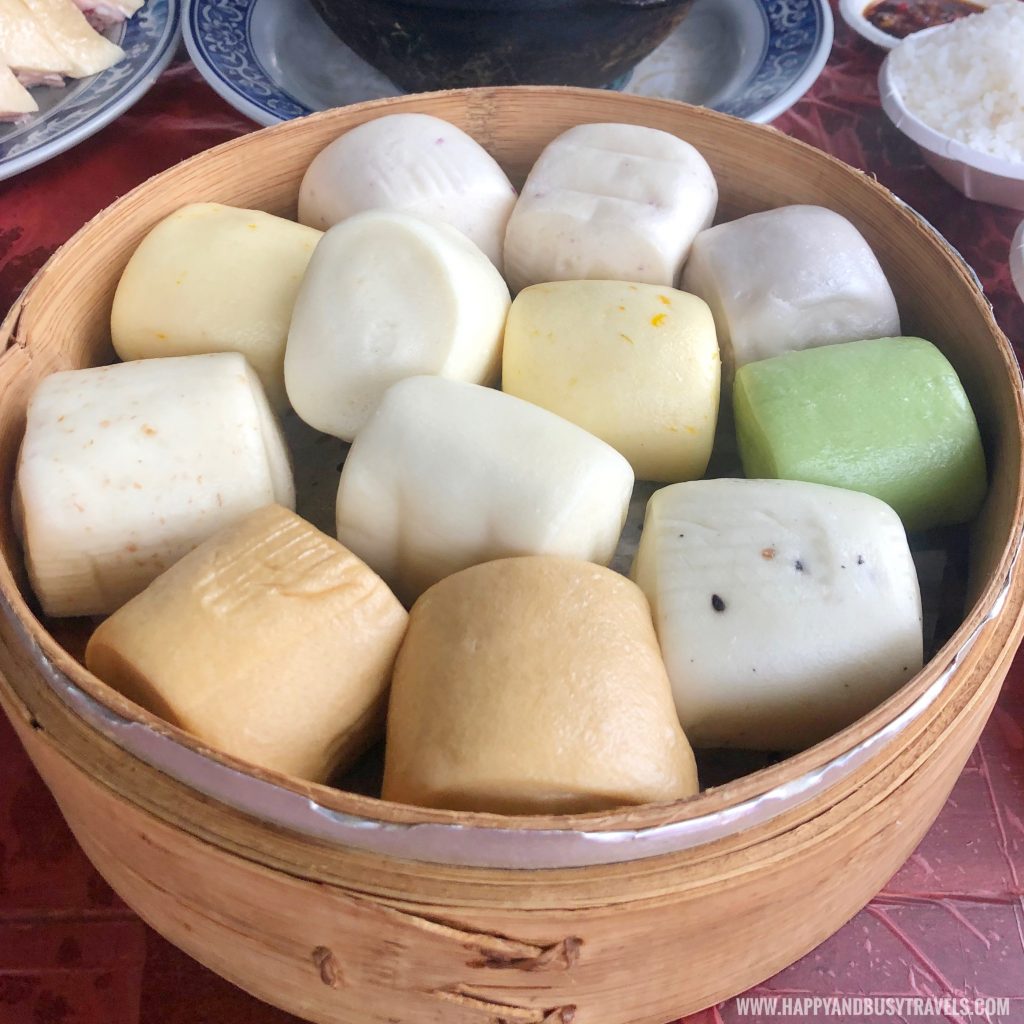 The buns are eaten after it is dipped in to condensed milk.
The Garden of Miao Bang Garden Restaurant
After eating we roamed around the garden. The temperature is too low which made the weather chilly!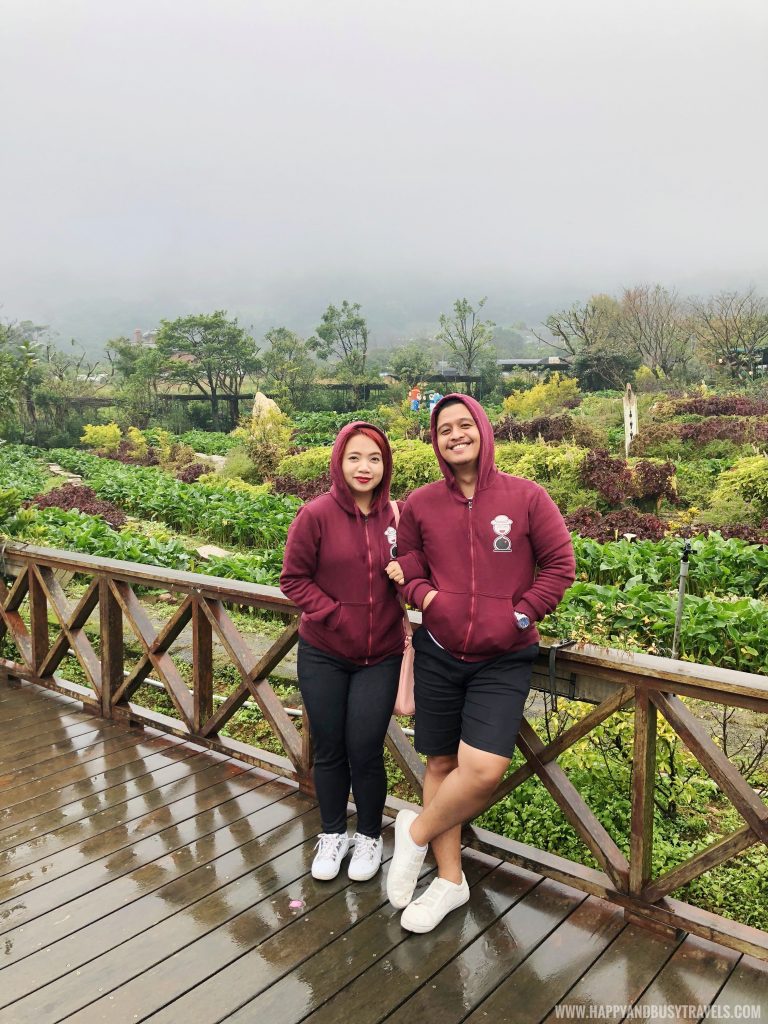 As mentioned earlier, during season which is December to May, the garden is filled with Callalily flowers, which is very nice to look at.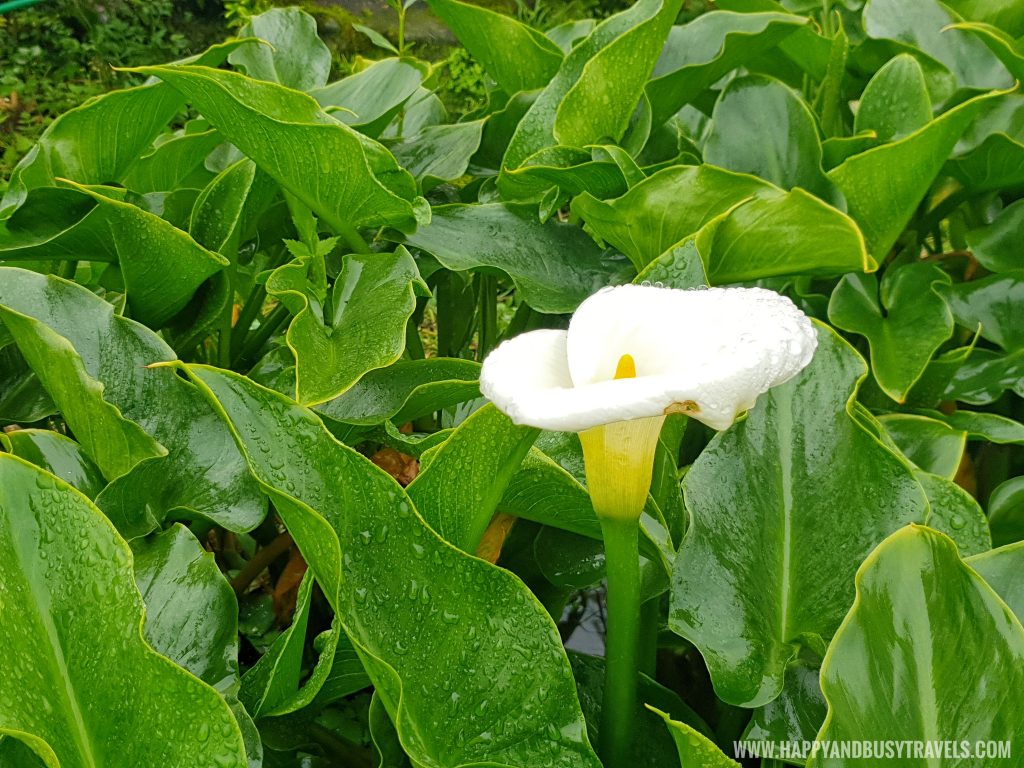 We arrived in the garden in November so it's not yet in season. Anyway, there are still other flowers and plants around.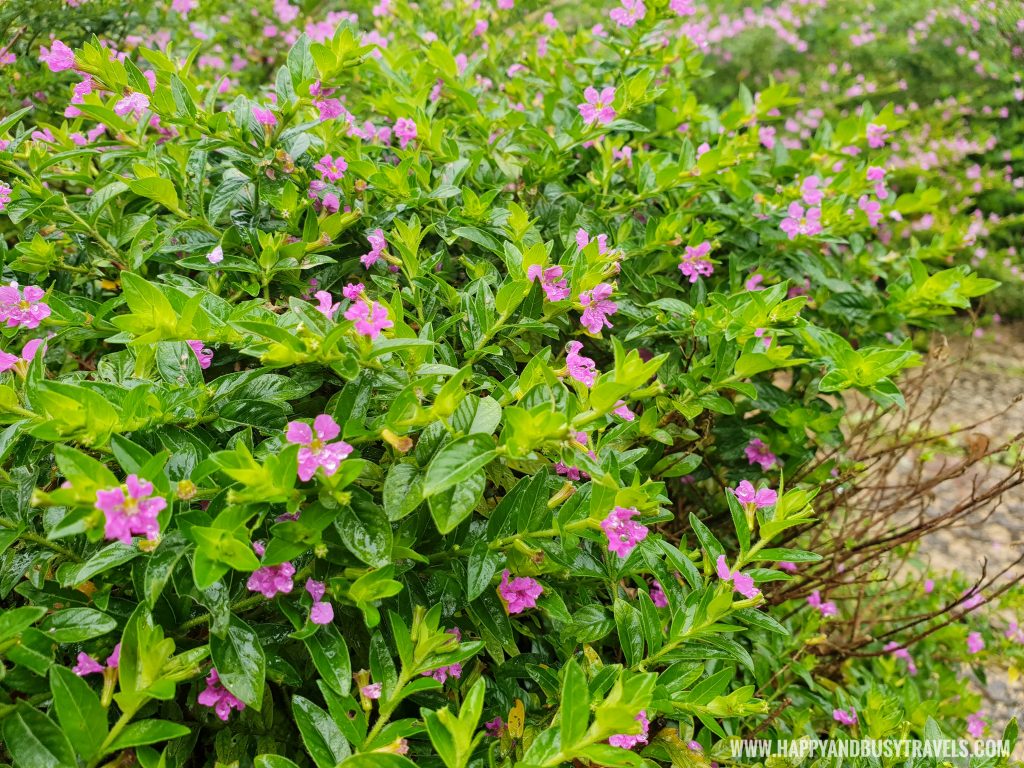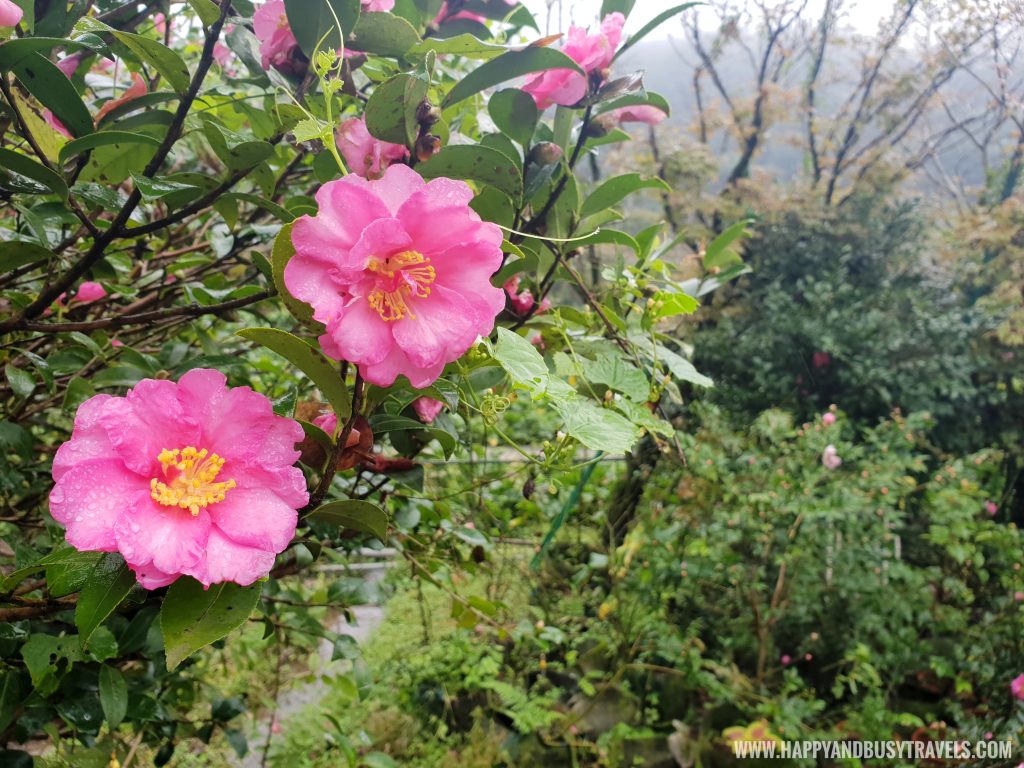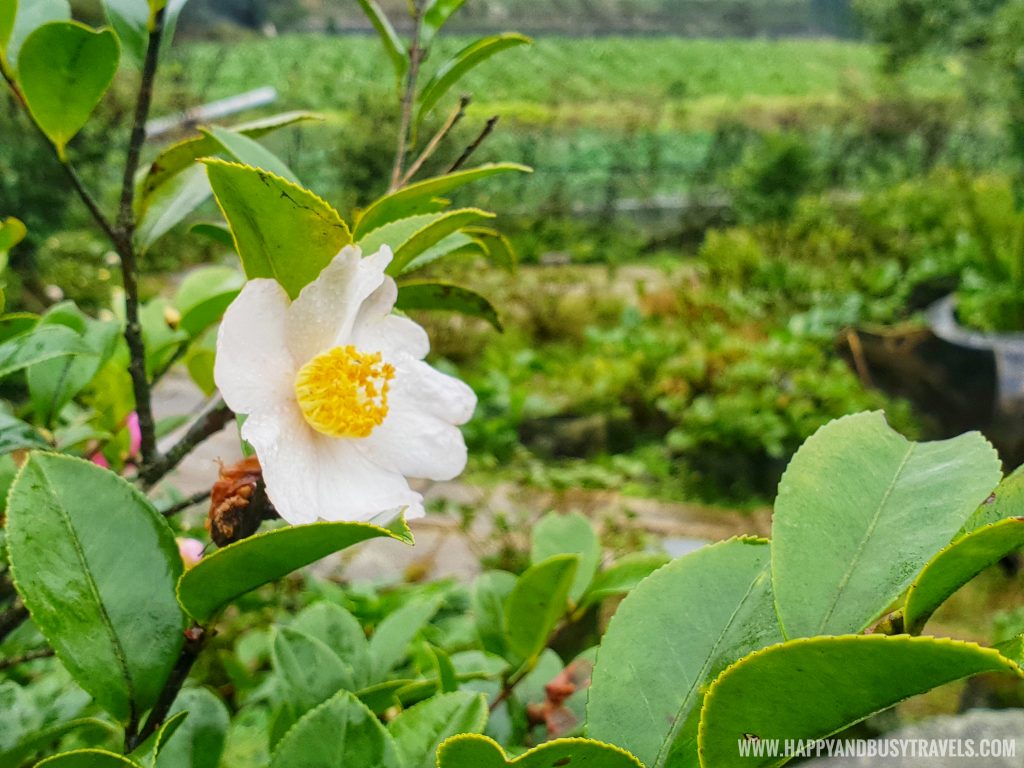 There are also some picture taking spots in the middle of the Calla lily plants.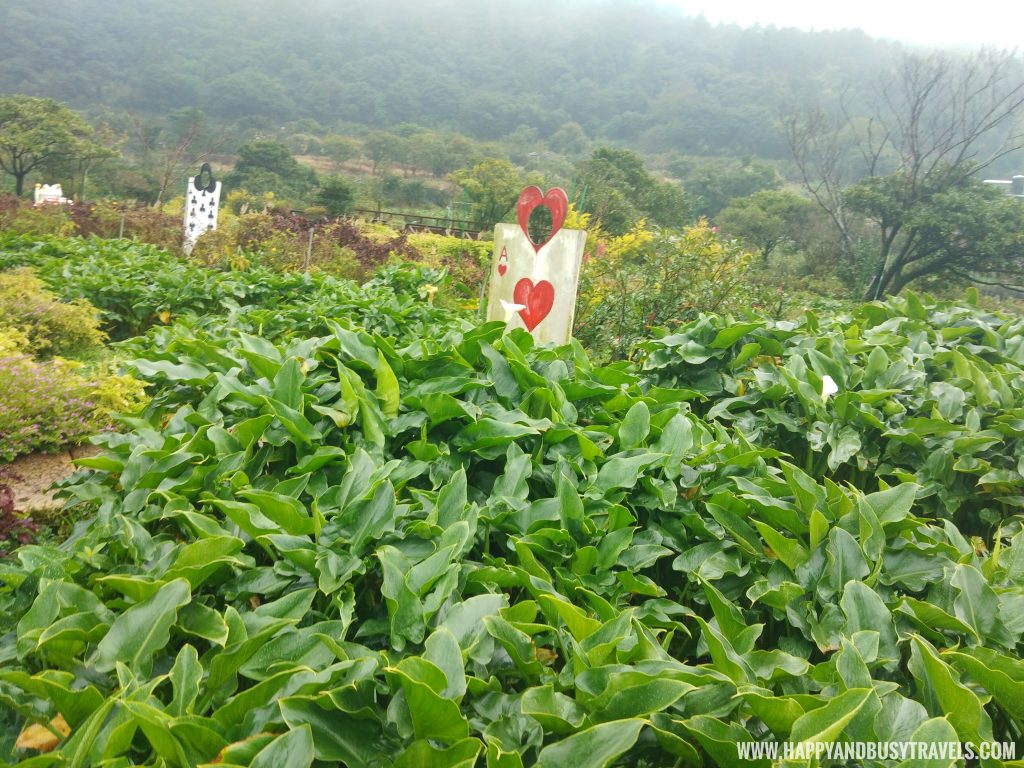 It was raining a bit when we visited, so we just took a quick photo of each spots.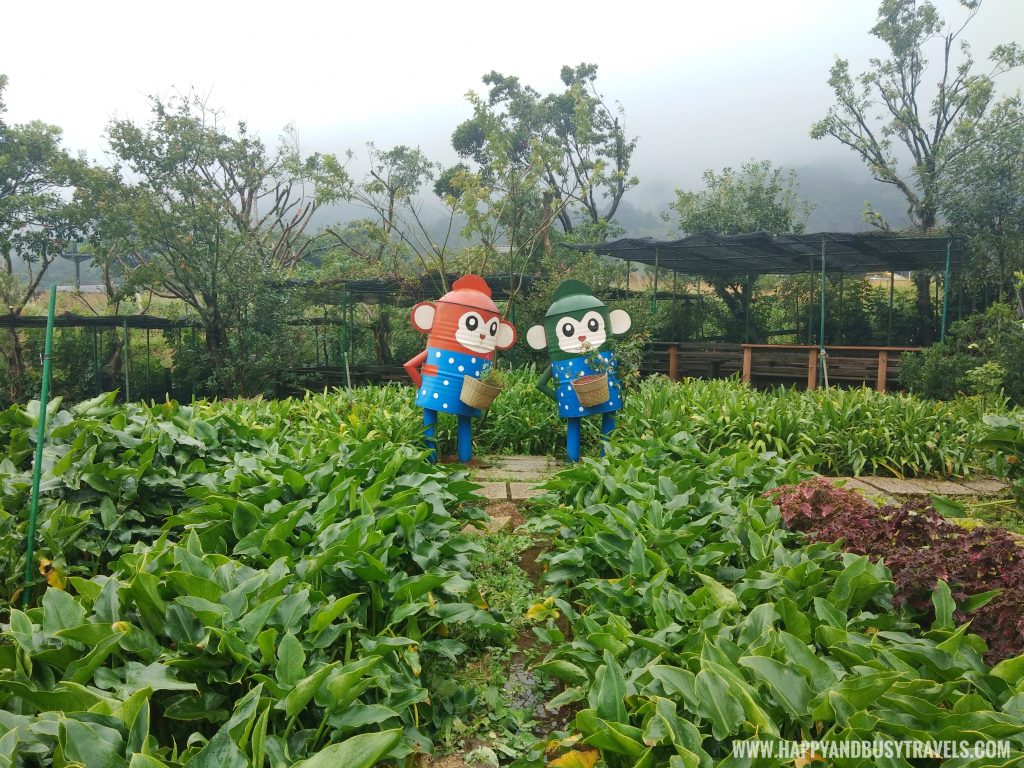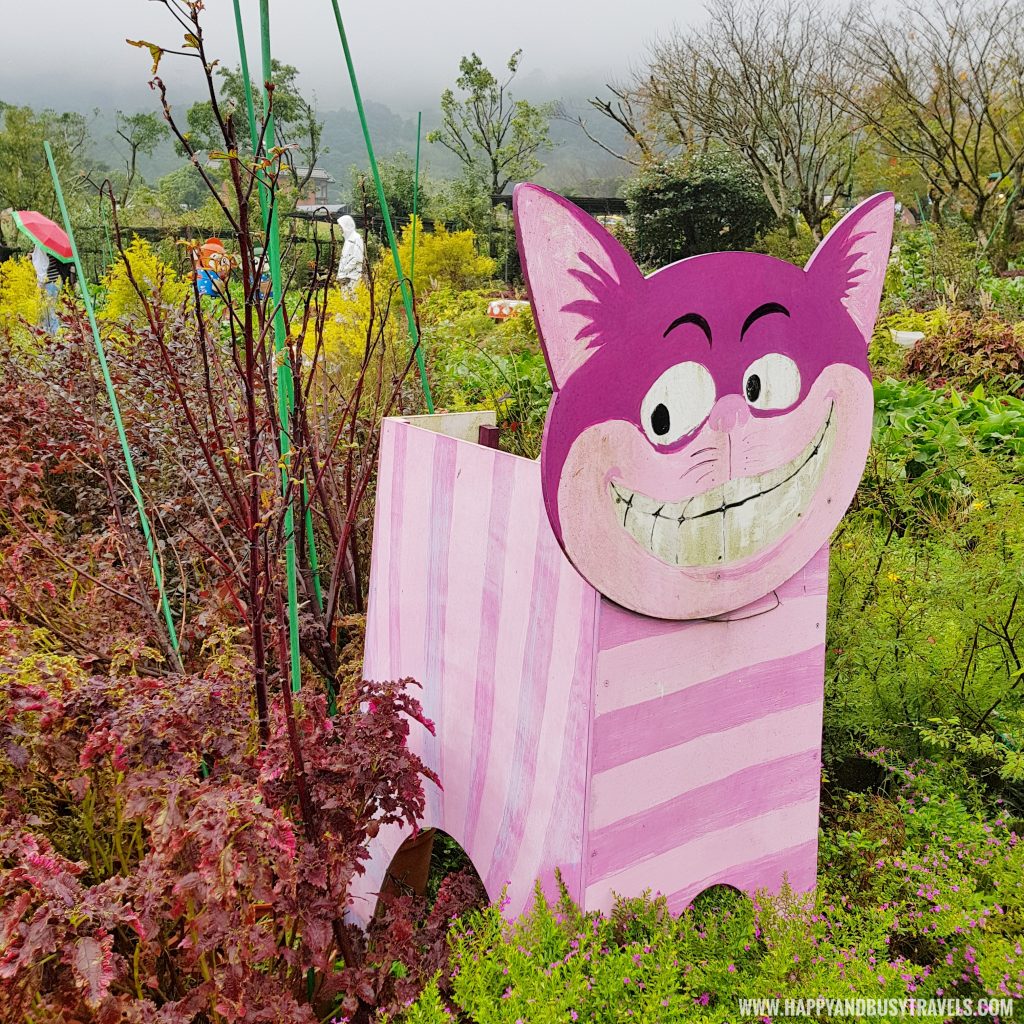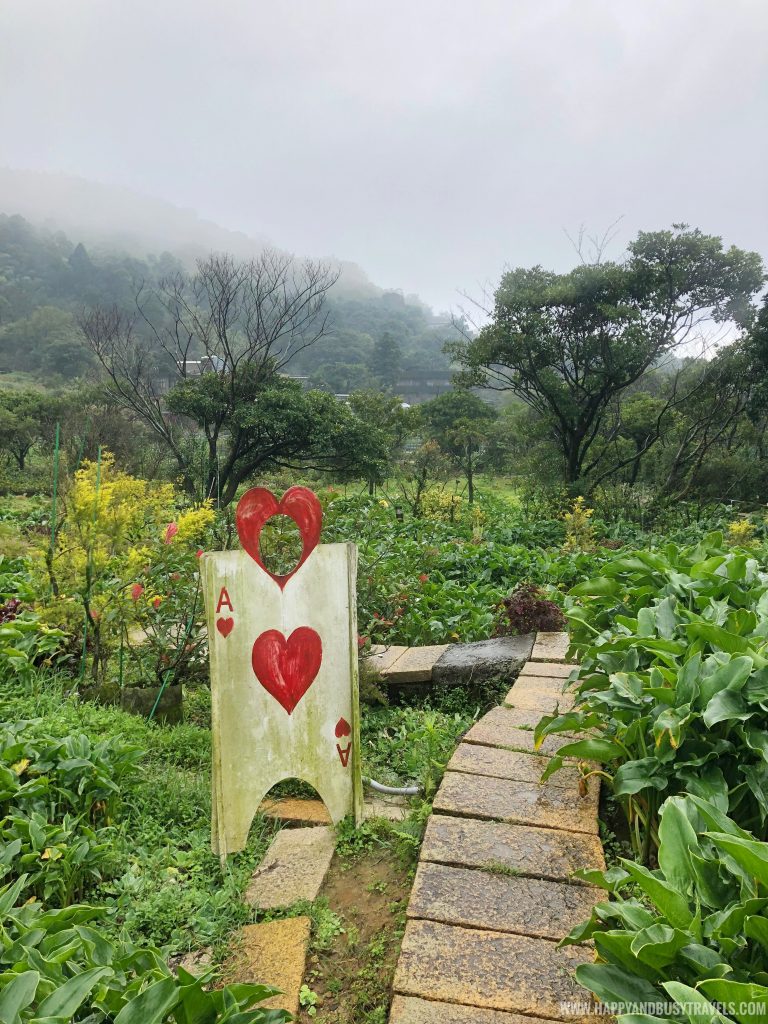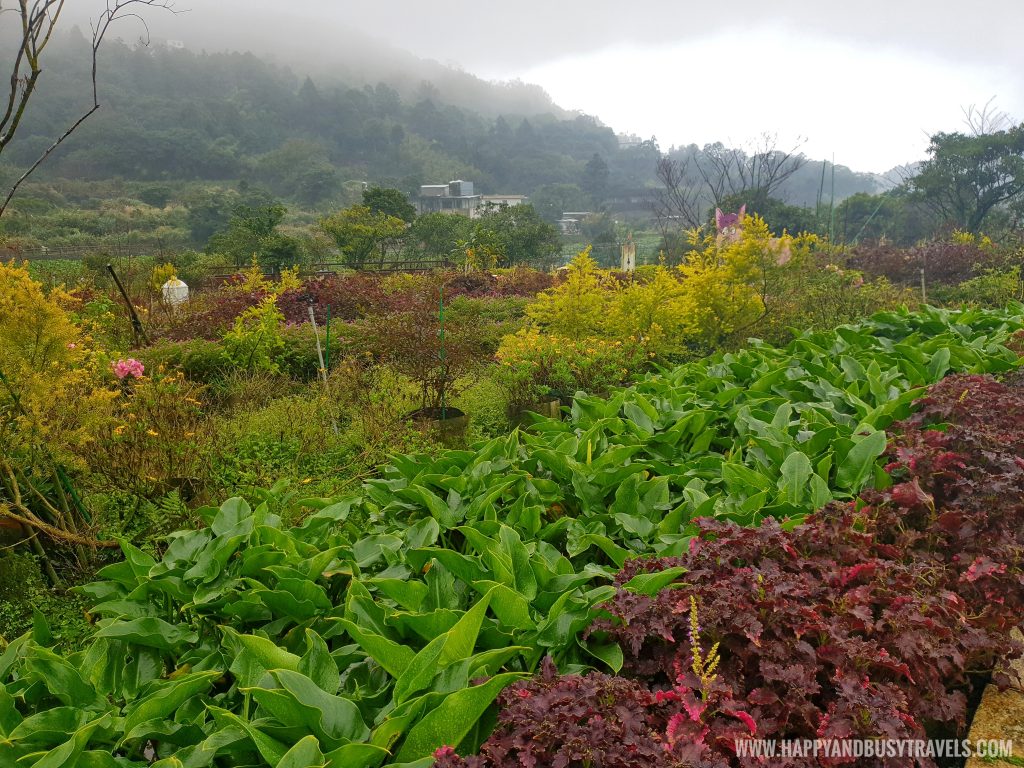 As shown in the picture below, there is a lot of fog which covers the mountain.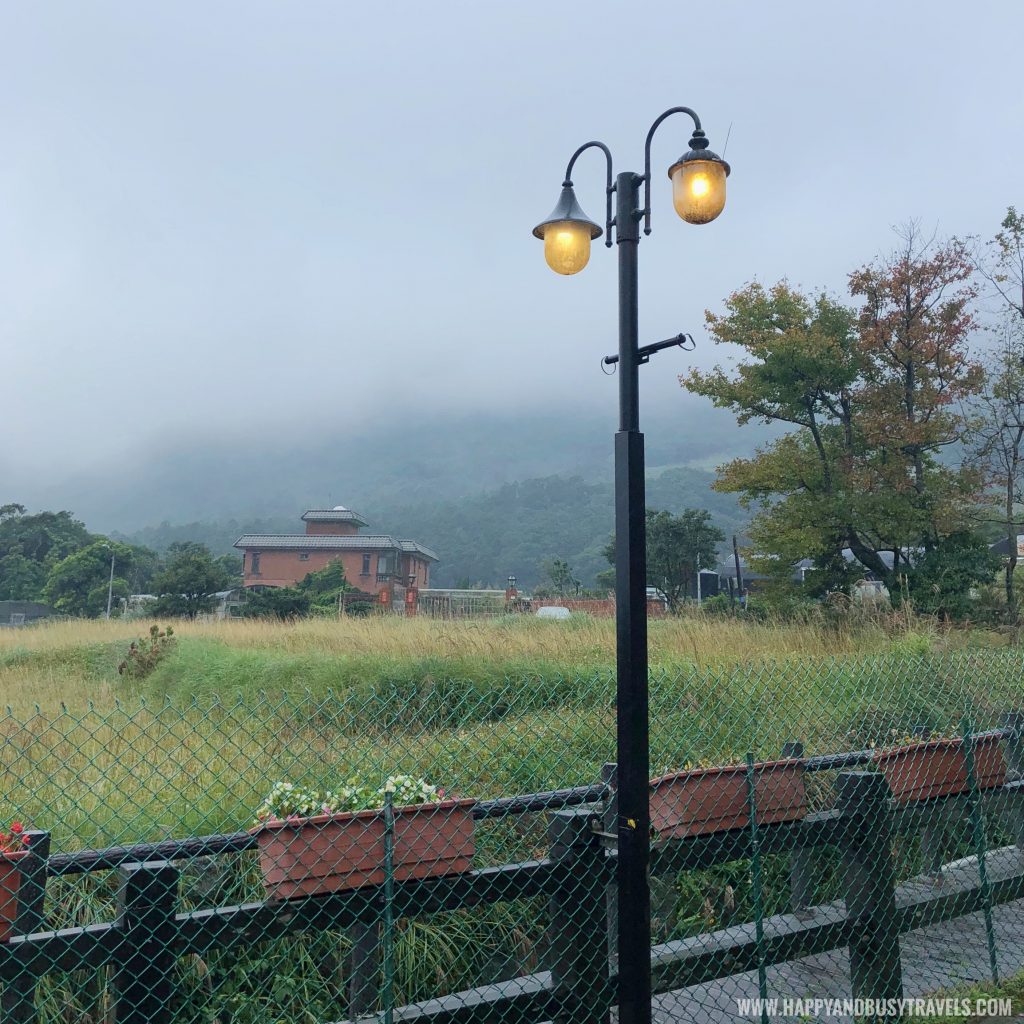 Animals Around Miao Bang Garden Restaurant
There are also a lot of animals roaming around the garden. Just like these ducks, which are just there very free to swim and walk as they please.
Then this strange looking chicken….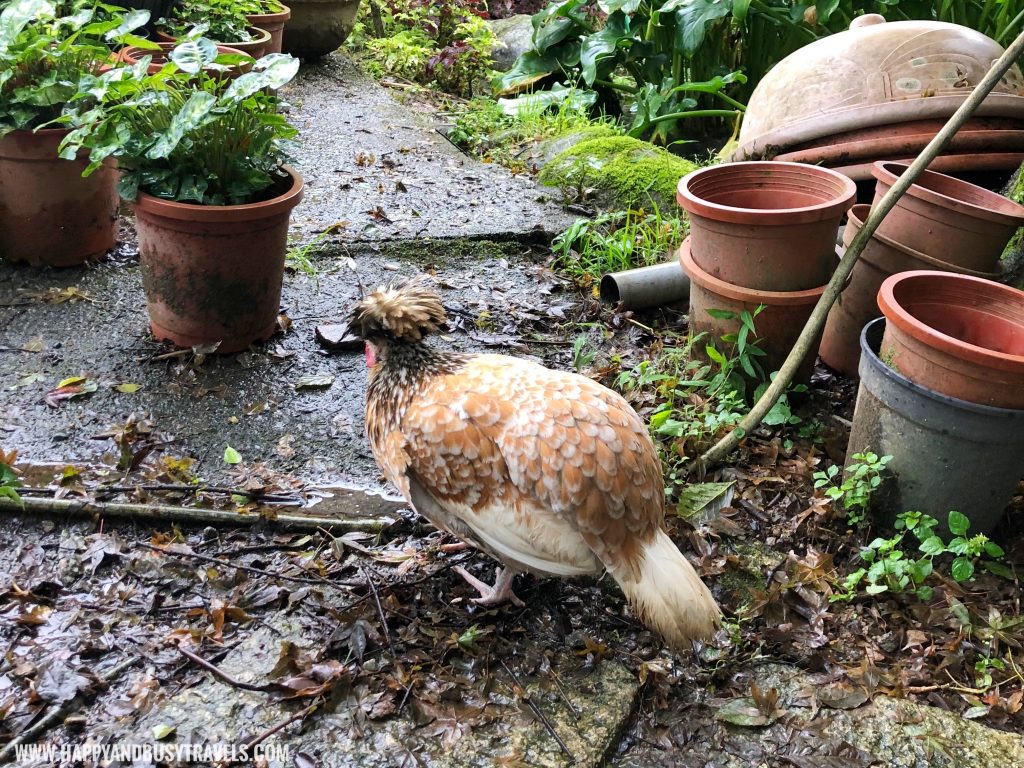 We wonder if these chicken are the chicken that was served to us. 😆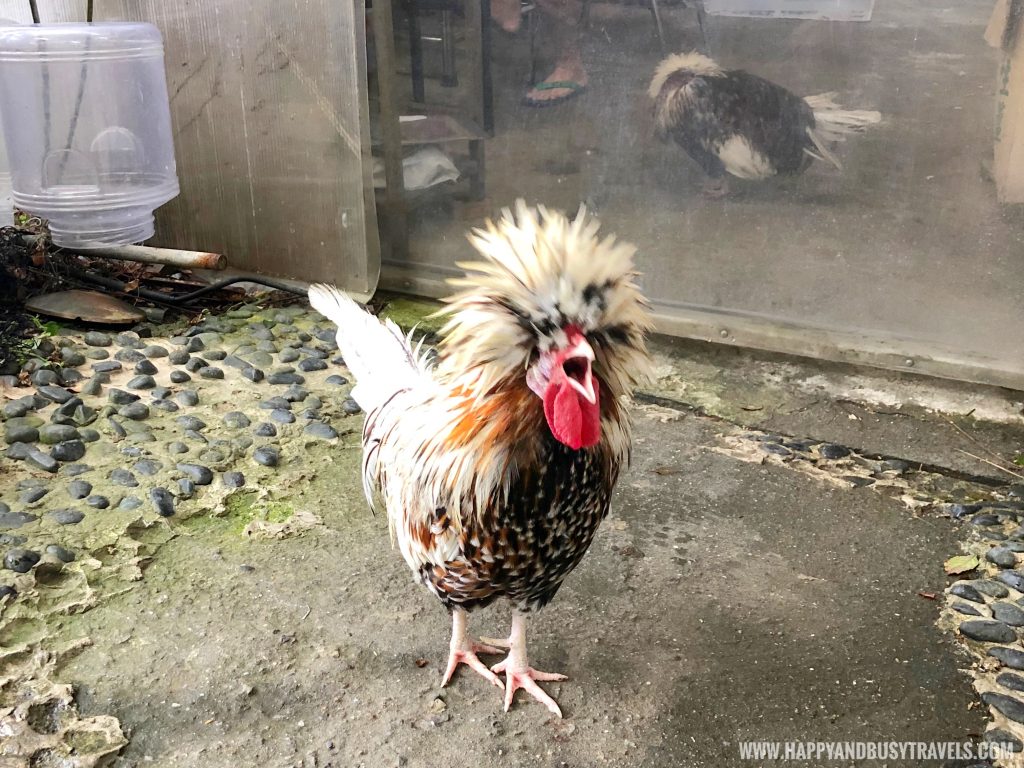 Other Information about Miao Bang Garden Restaurant
Operating Hours: 10AM – 8PM
Website: https://8898go.com/miauban/
Telephone No.: +886 2 2861 5419
Address: No. 56-7, Zhuzihu Road, Hutianli, Beitou District, Taipei City (Alocasia Avenue), Taiwan
Google Maps link: https://goo.gl/maps/ZRm6356FNayjyVYv5
Happy and Busy's Smileys for Miao Bang Garden Restaurant
We enjoyed eating in the restaurant, but we are not that very much happy with the steamed chicken.
Food

The restaurant makes the dishes with fresh ingredients, so the food tasted okay. We are just not that happy with the chicken, even though it makes our dining experience very memorable.
Location

The restaurant is a bit far, so it may not be very much reachable except if you have a car.
Ambiance

We love the ambiance! Even though the restaurant is not "that" good looking, the garden is nice.
Value for money

The food is a bit expensive, but I think the ingredients are fresh.
Service

Comfort Room

Their comfort rooms were okay.
Please take note that most of the Chinese characters were translated using Bixby. So, some of the names (especially the food) may not be the actual name.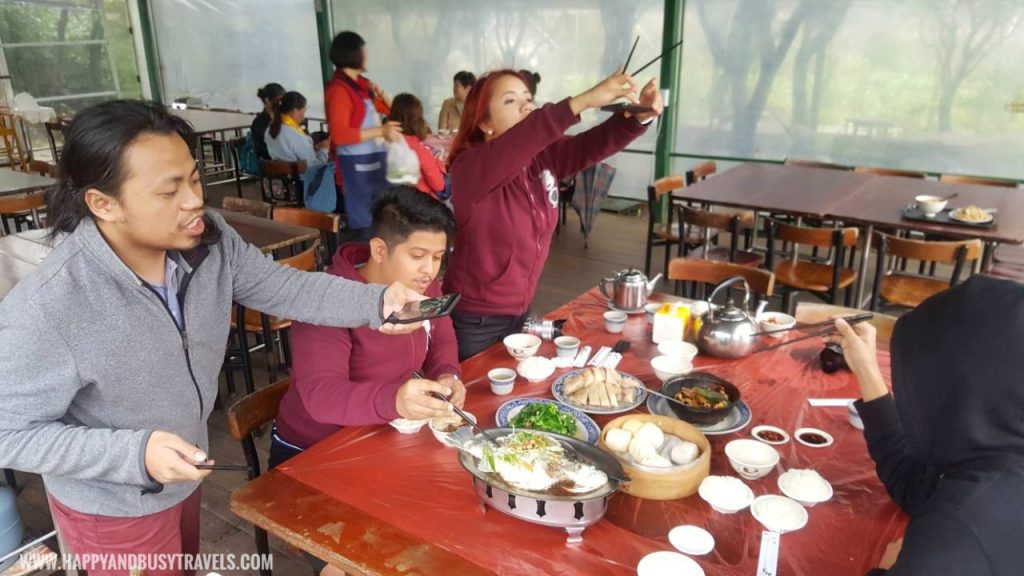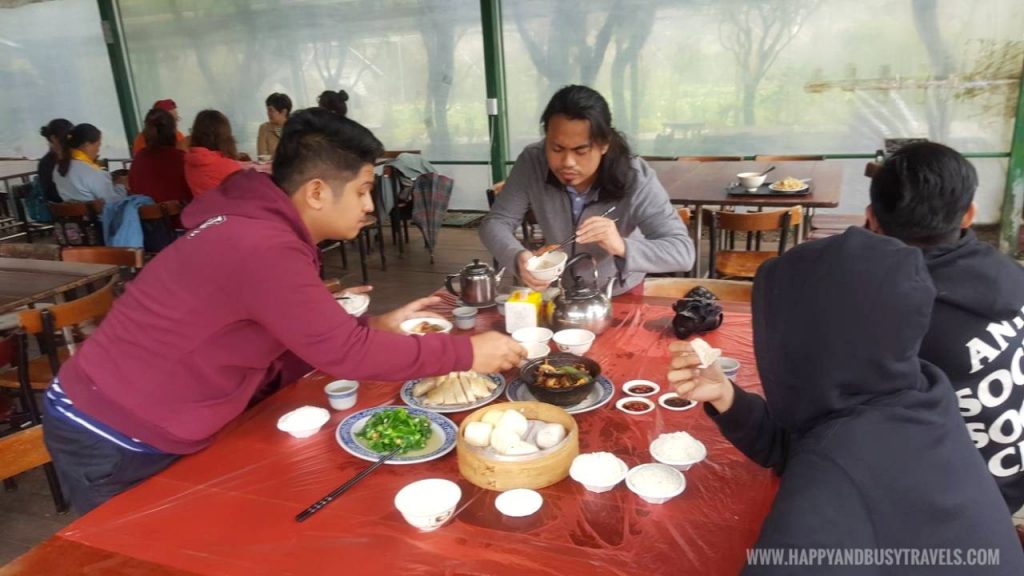 Happy and Busy would like to thank our friends:
Kel Sarabia of Daylight Wanderers – Happy's bestfriend, he provided some of the photos.
Viz – Busy's bestfriend for providing some photos
Melody Pearl – For helping with the translation of the name of the restaurant.