Casa Amega, Tagaytay
We're in Tagaytay again! Yey! So we checked in at Casa Amega, which is just along Sta. Rosa – Tagaytay Road. It's a quaint hotel that is one of the nice and cozy hotels in Tagaytay.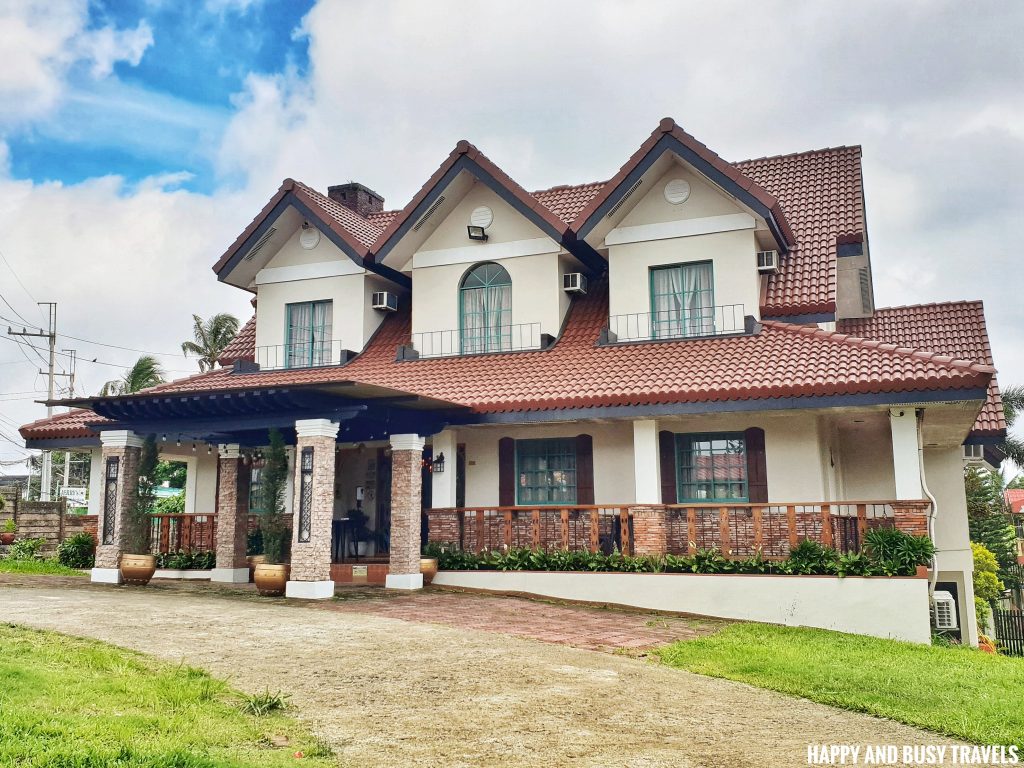 Important Information
Facebook: https://www.facebook.com/Casa-Amega
Email address: [email protected]
Address: Sta. Rosa – Tagaytay Road, Tagaytay City, Cavite (In front of Cecilia's Pasalubong)
Google Maps Link: https://goo.gl/maps/
Quick Links
Watch our quick tour!
Checking in Casa Amega
The hotel is very easy to find because it's just in front of the pasalubong shops along Sta. Rosa – Tagaytay Road.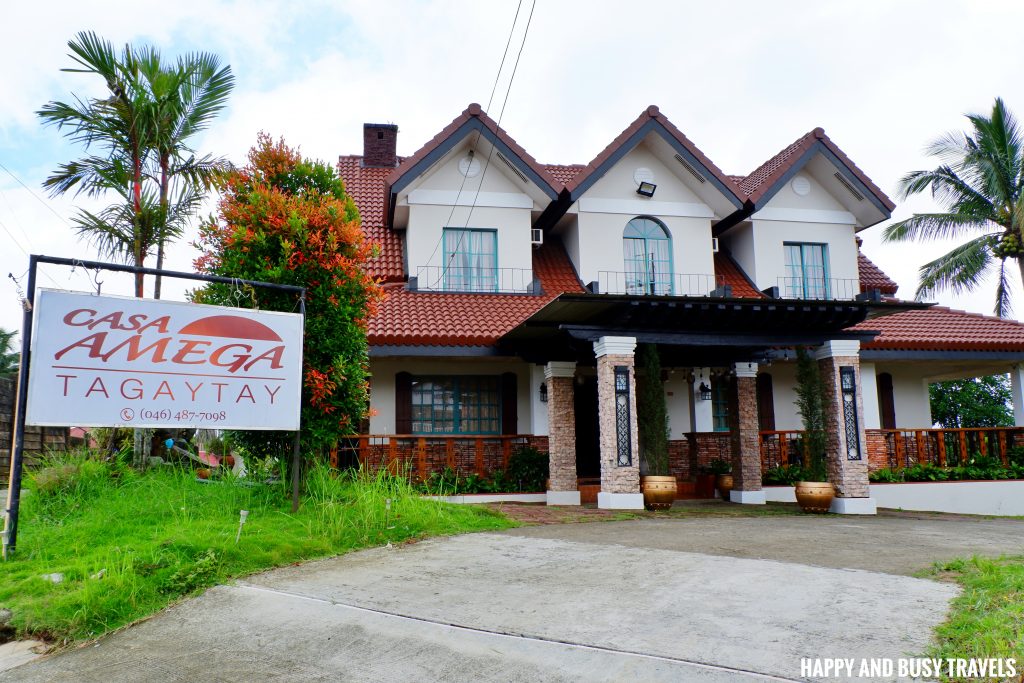 Even Hapsy is excited to check the hotel.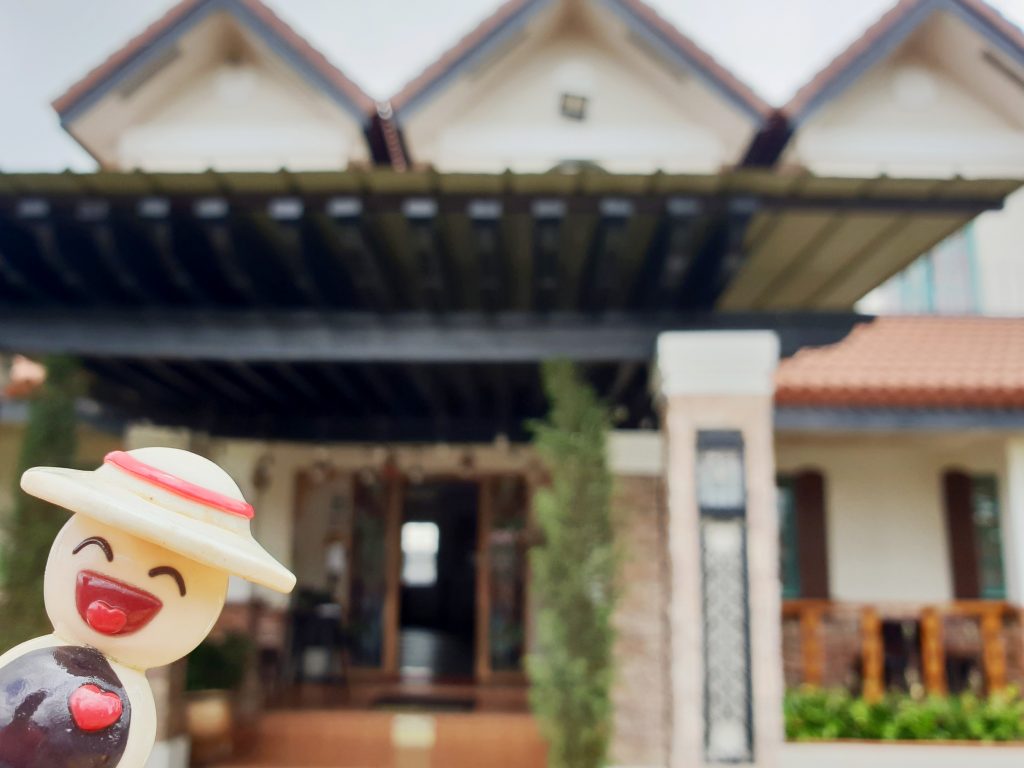 The surroundings are simple, but it looks nice.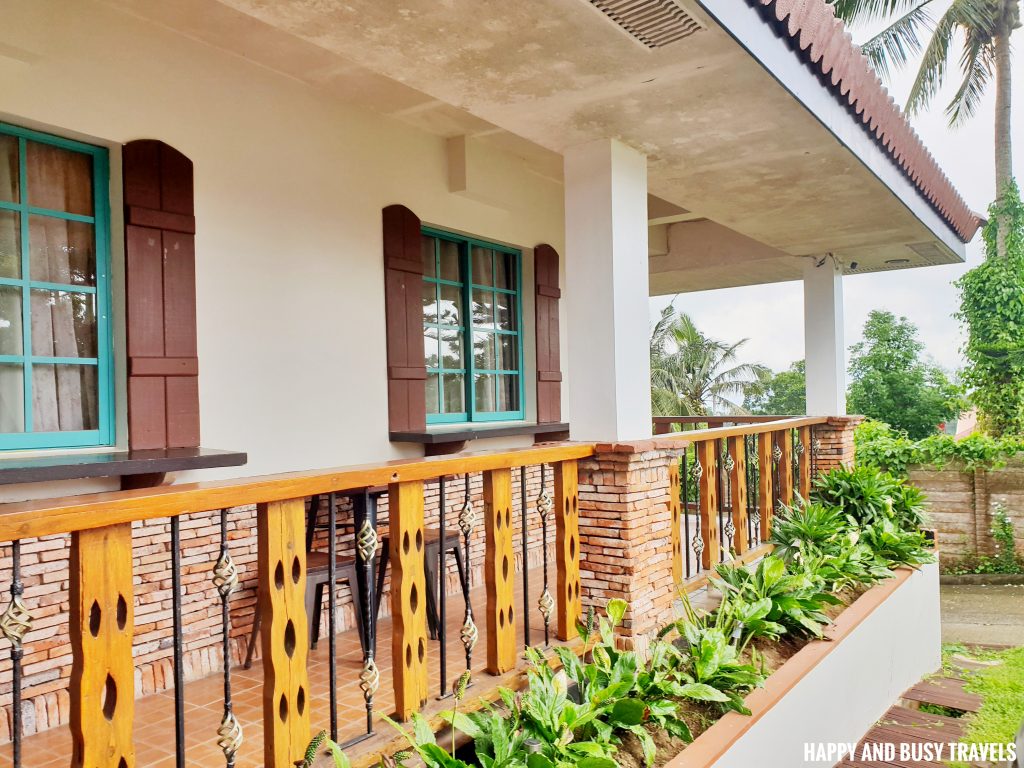 We went inside and went to the reception so we can check in.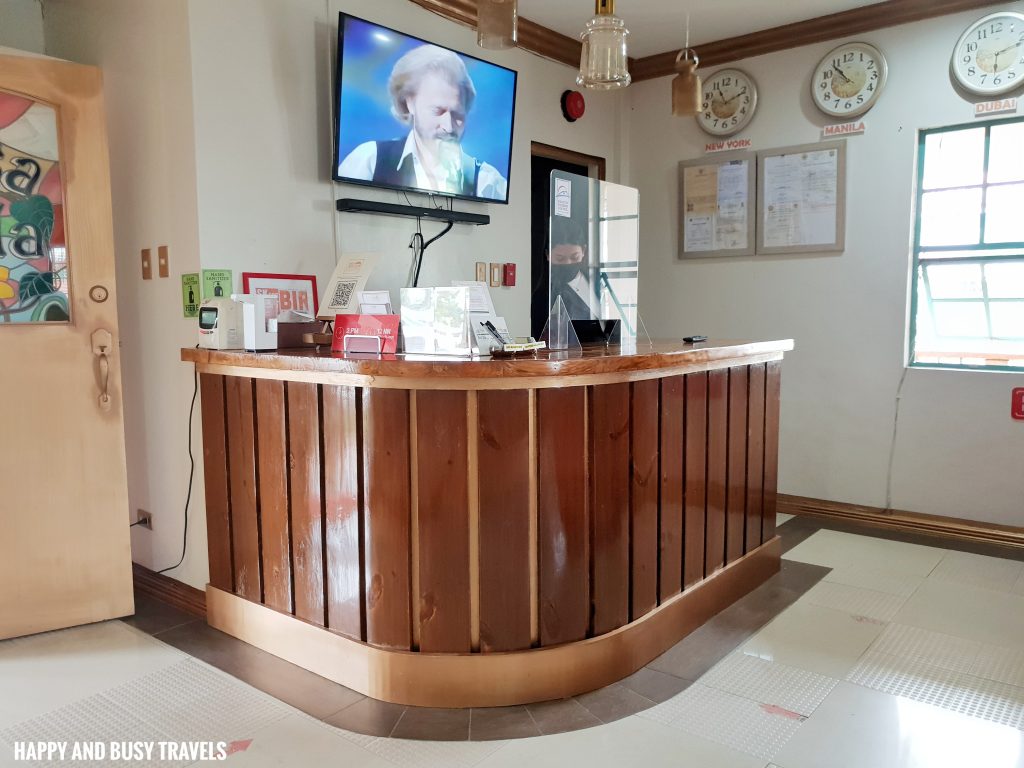 Their lobby is nice! It's a cozy fireplace wherein guests can relax and wait for their check-in time.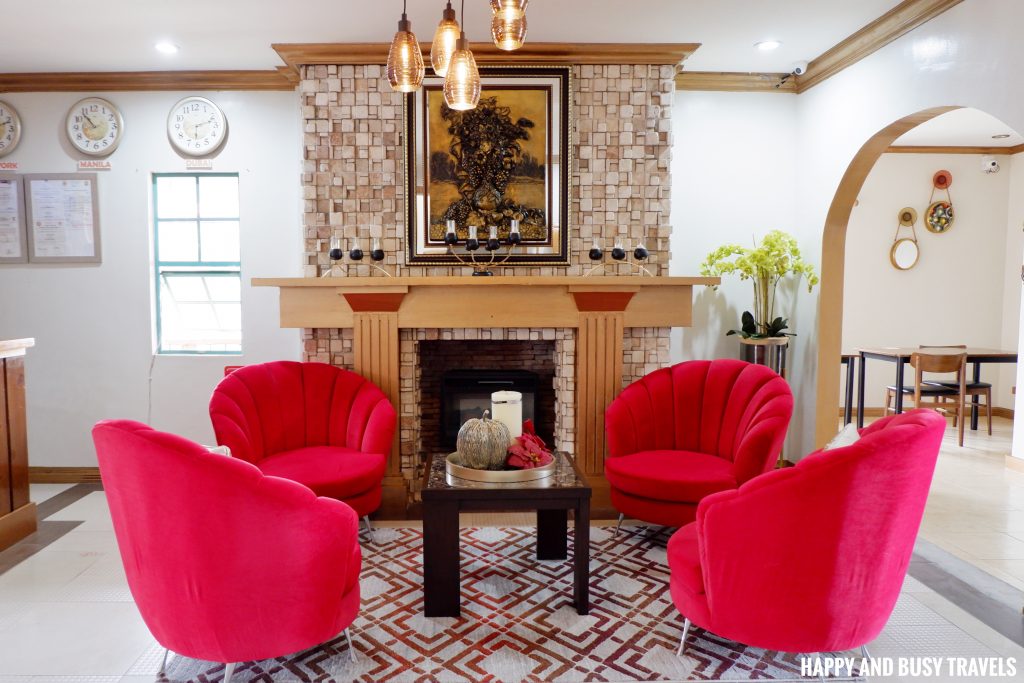 Standard Rooms of Casa Amega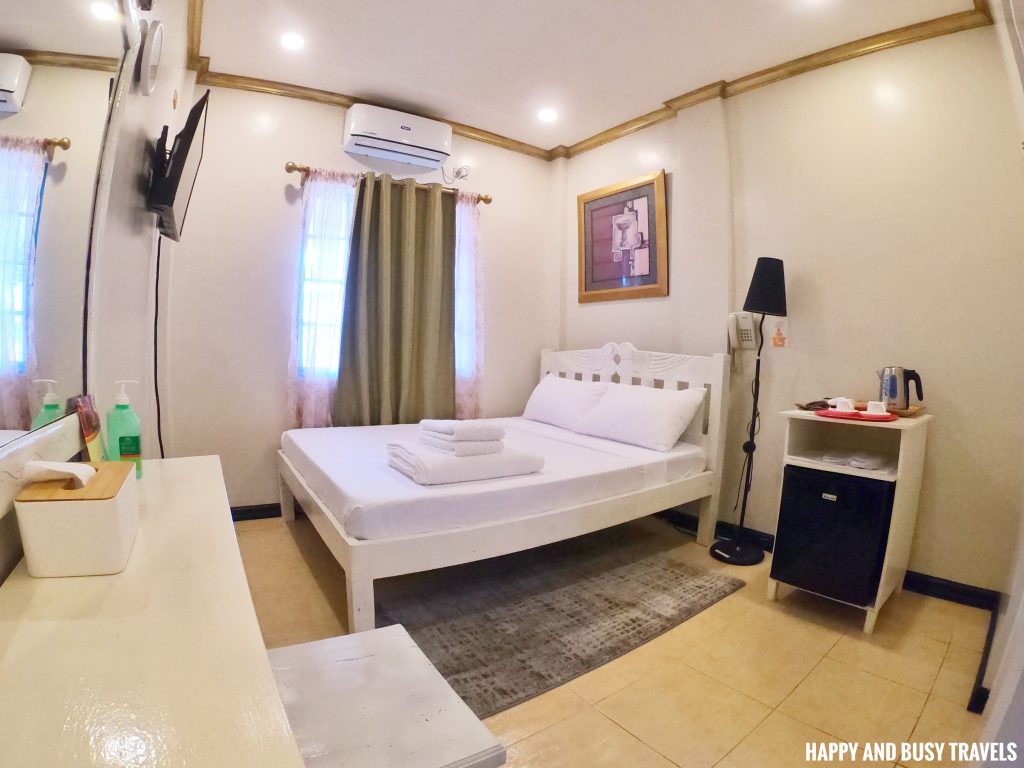 Bed
The room has a standard comfty double bed, which is good for 2 persons.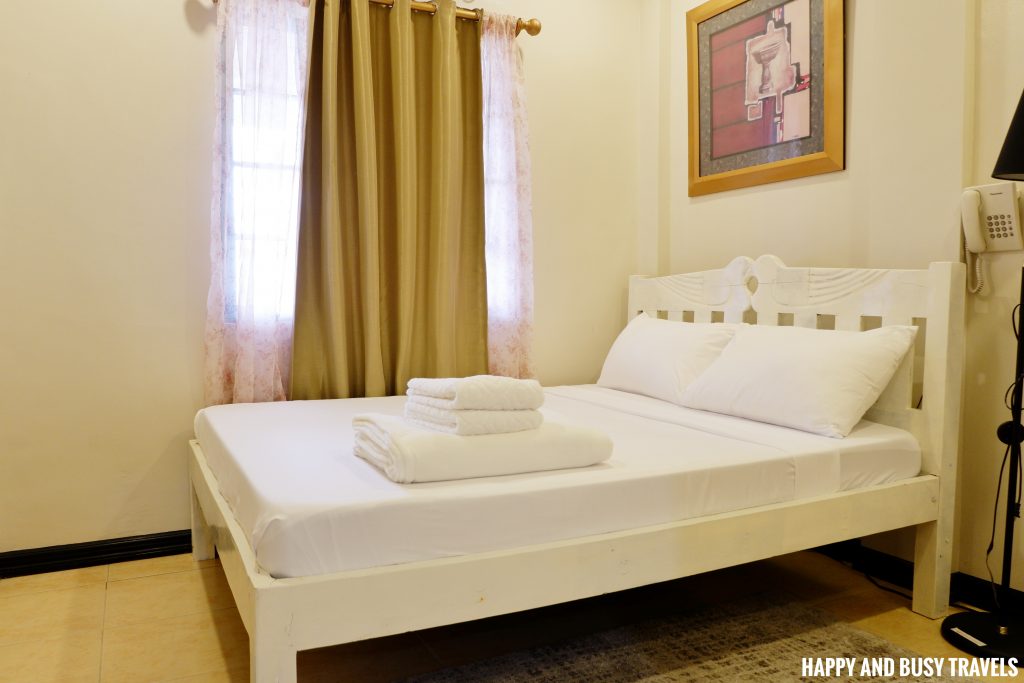 Dresser
There is a dresser too, a mirror, table, a chair, tissue papers, and alcohol are available here.
Other Features
There are also various things in the room like hangers, a lampshade, a telephone, mugs, a small cabinet, a mini refrigerator, and an electric kettle which are very much available for each guest. By the way, a television and air conditioning unit is also available in the room.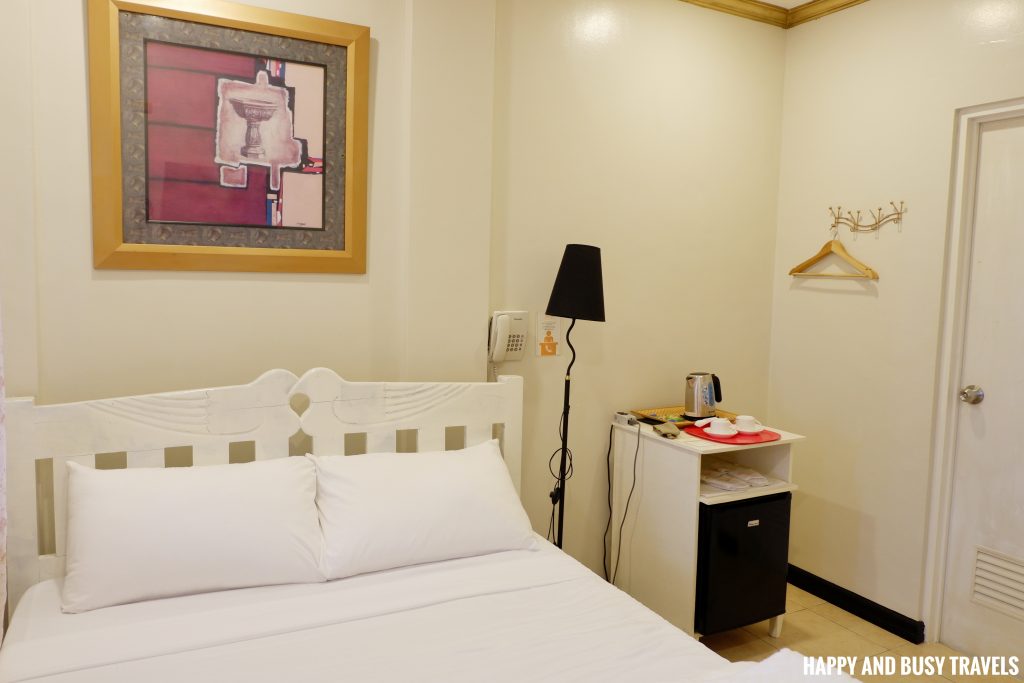 Free coffee and tea are also available.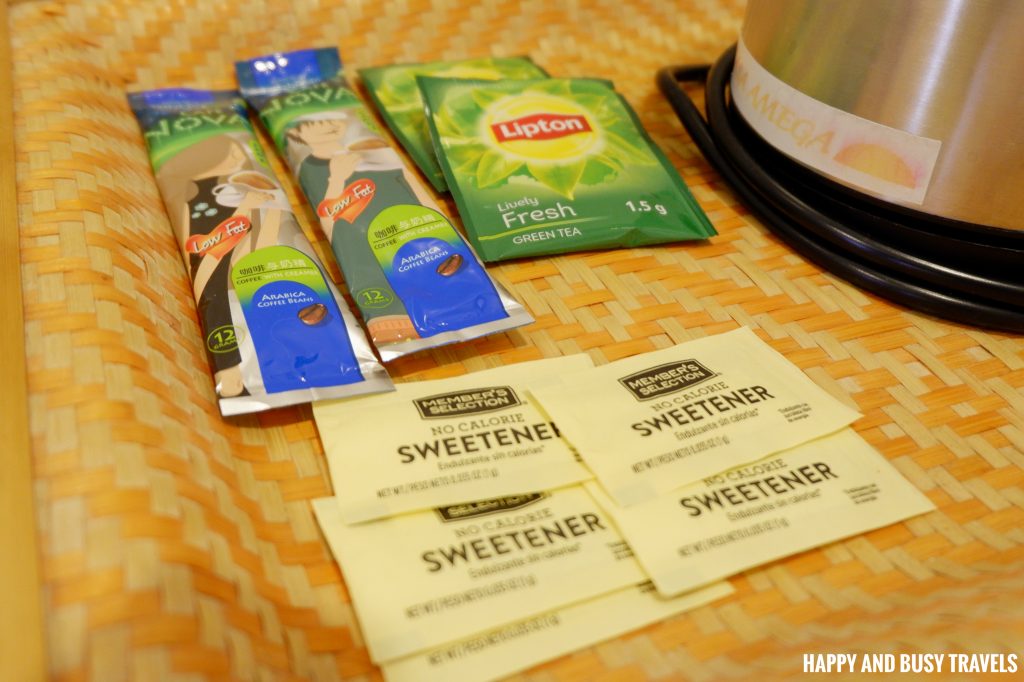 Comfort Room
The comfort room in the standard room is just enough for your basic needs.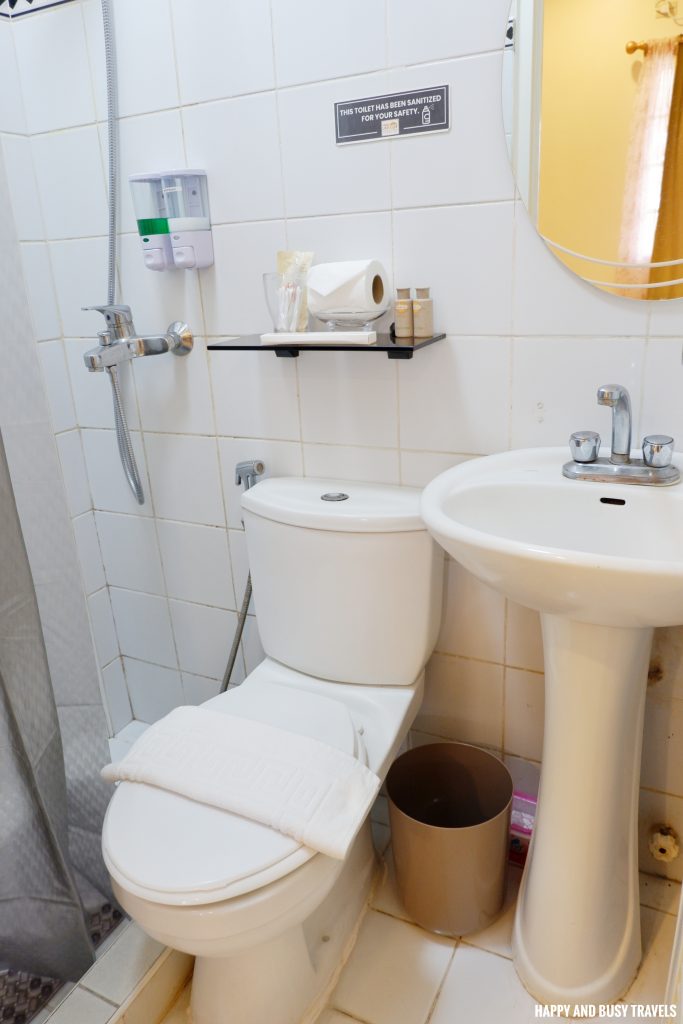 Hot and cold shower is available, plus shampoo and body wash.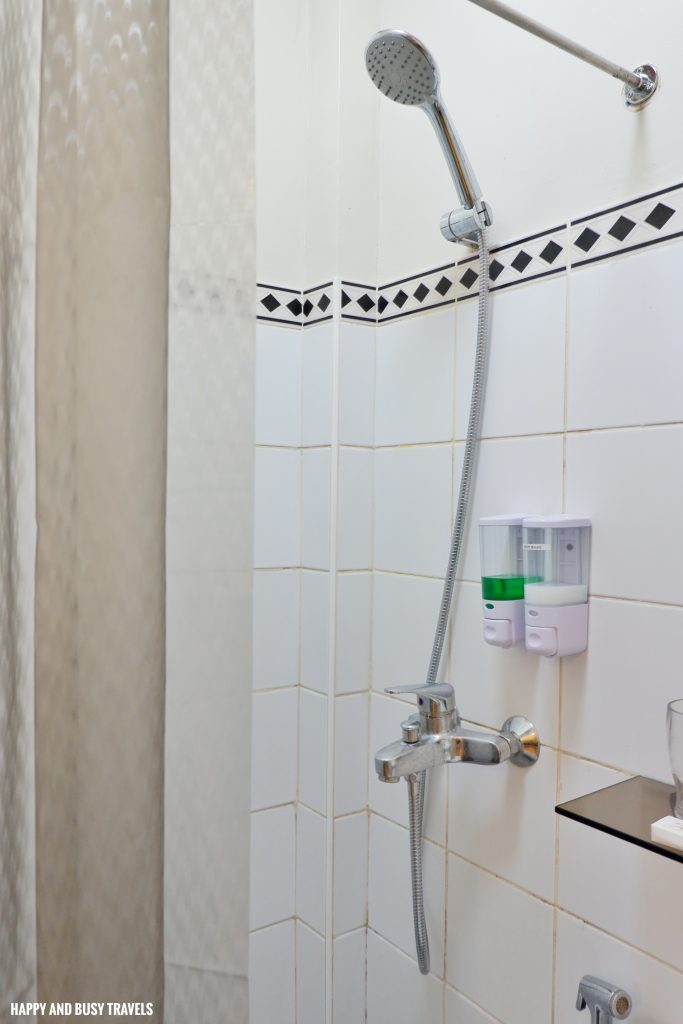 Of course, they also provide dental kits, lotion, and tissue paper.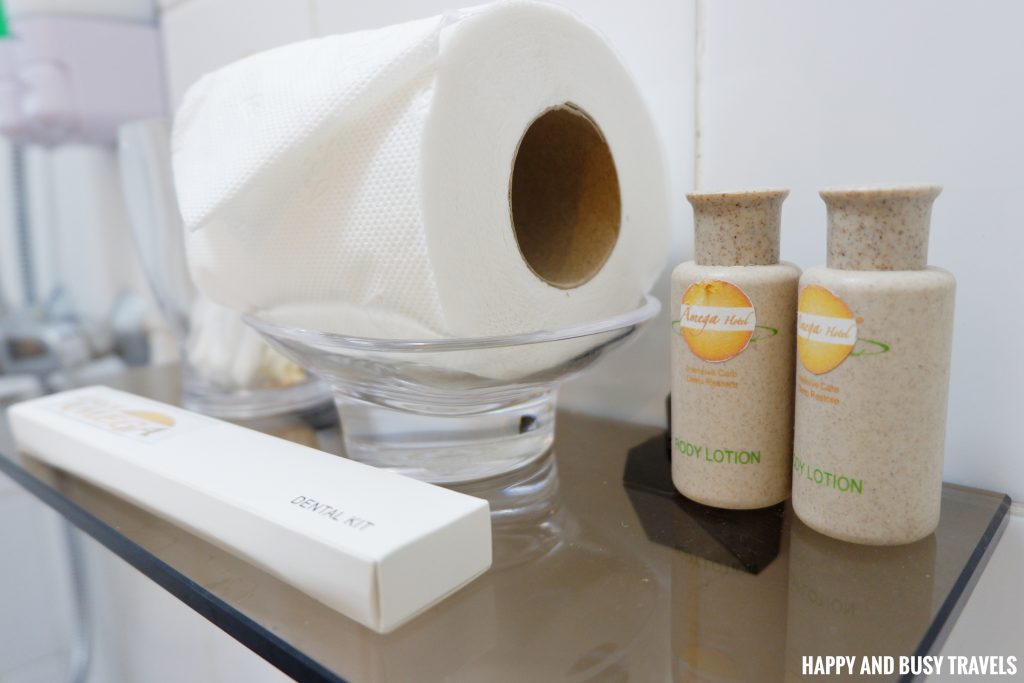 Family Room of Casa Amega
This room is the biggest room in the hotel, which can fit up to 4 people.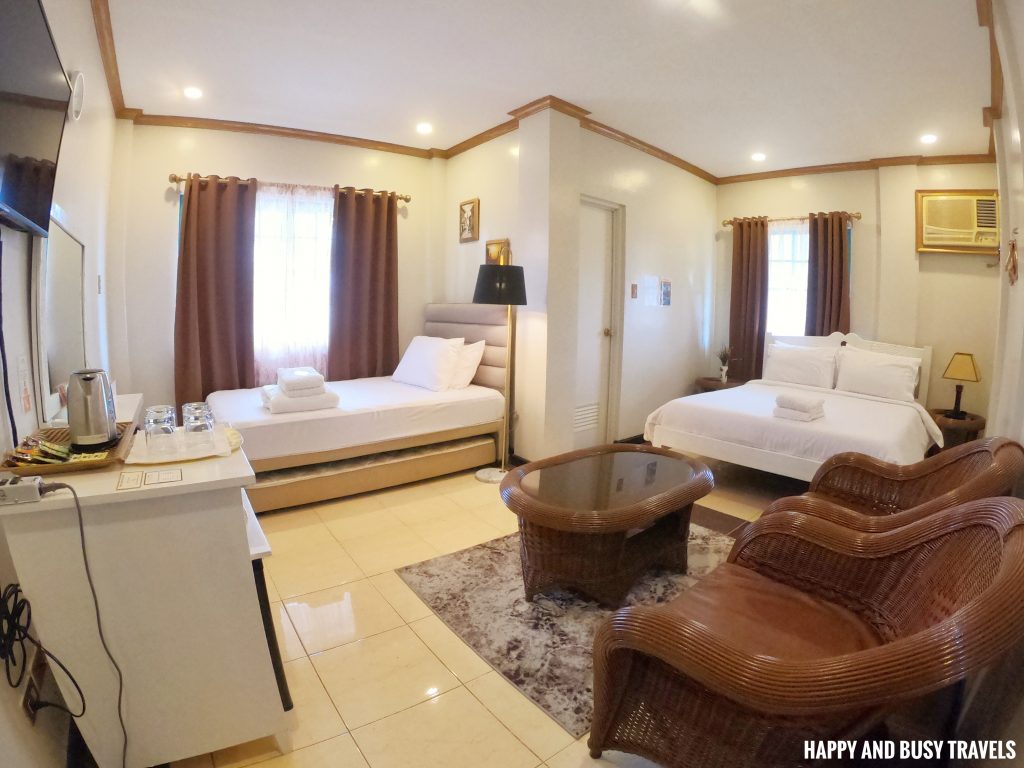 Here's one portion of the room.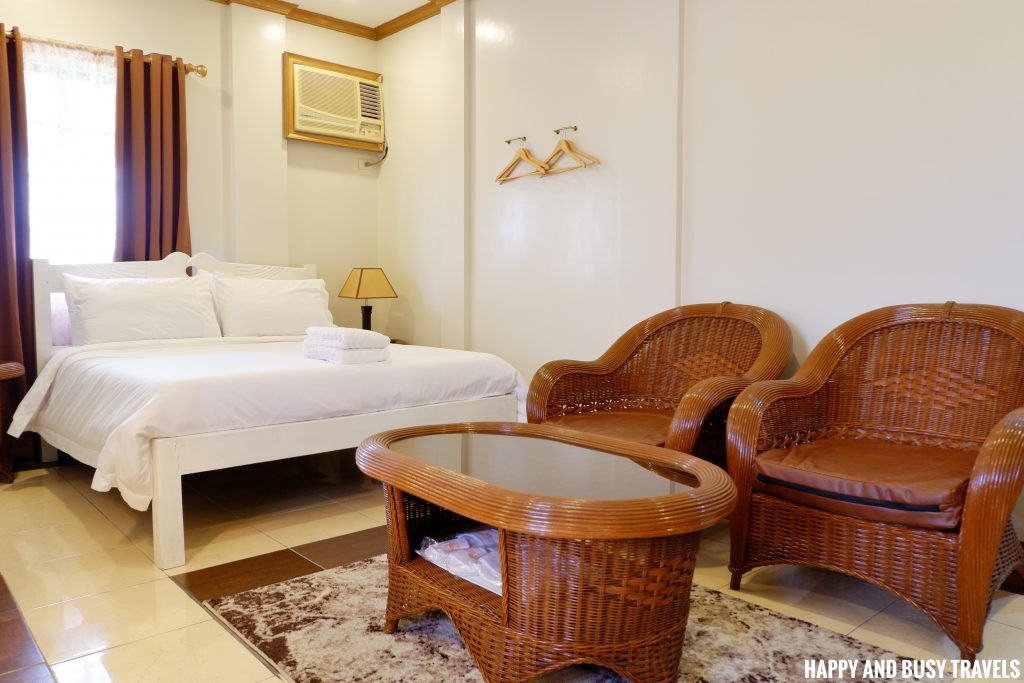 Sala Set
There is a small sala set made out of Rattan in the room.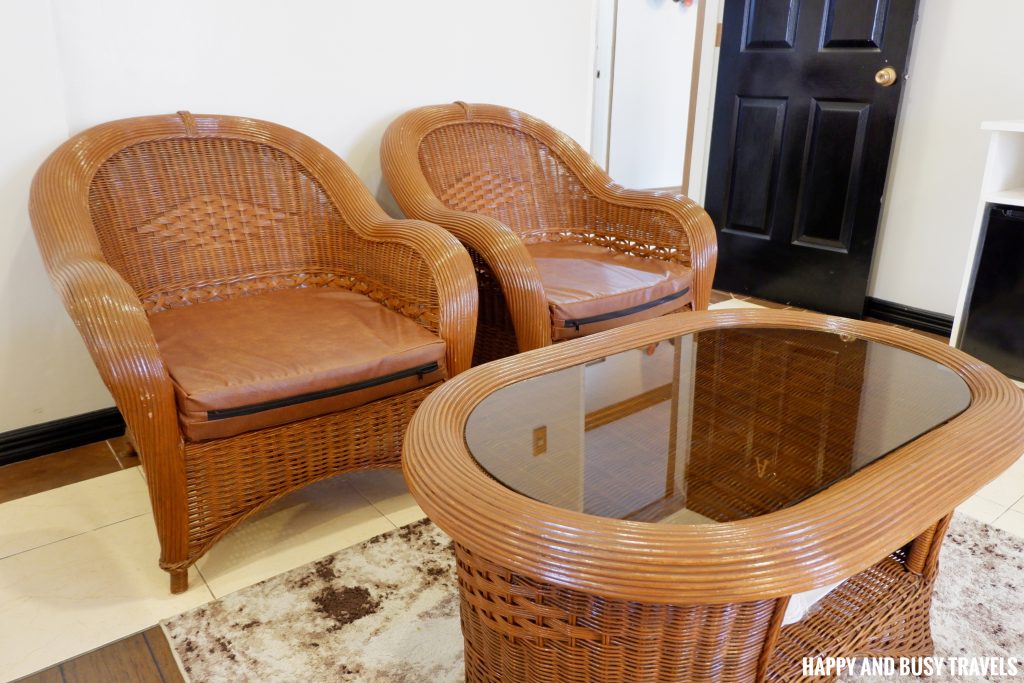 Bed
There is a double bed, which can fit 2 people.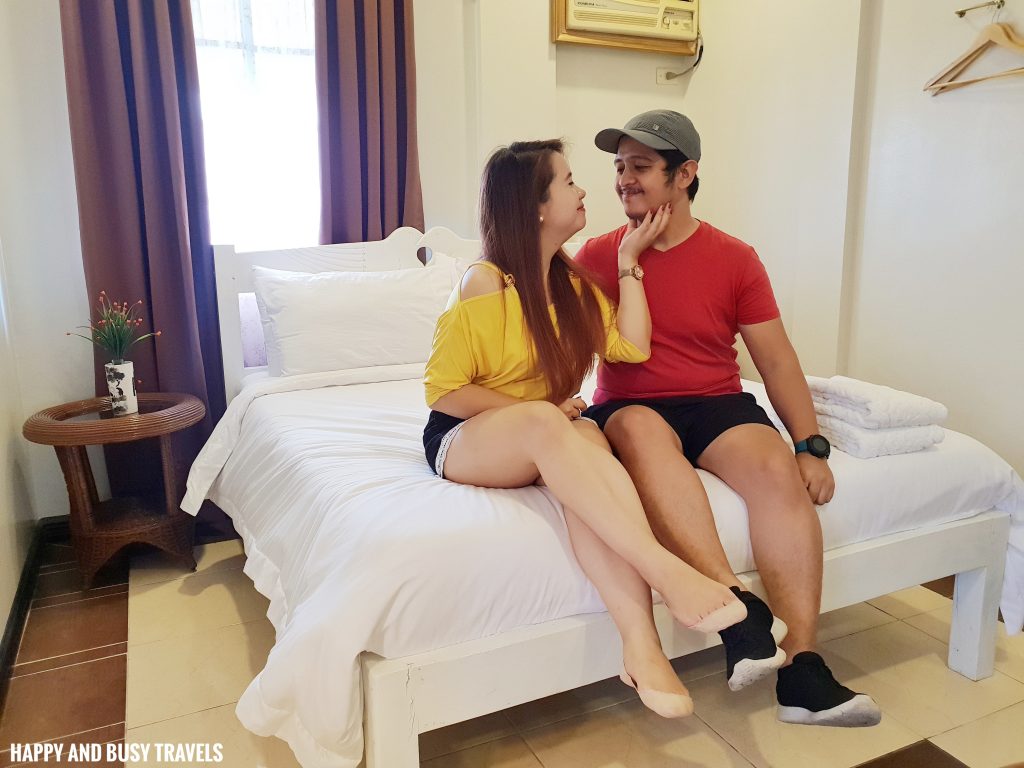 More Beds and Other Features
The additional beds, a single bed, and a pull-out bed are in this part of the room, plus, a lampshade.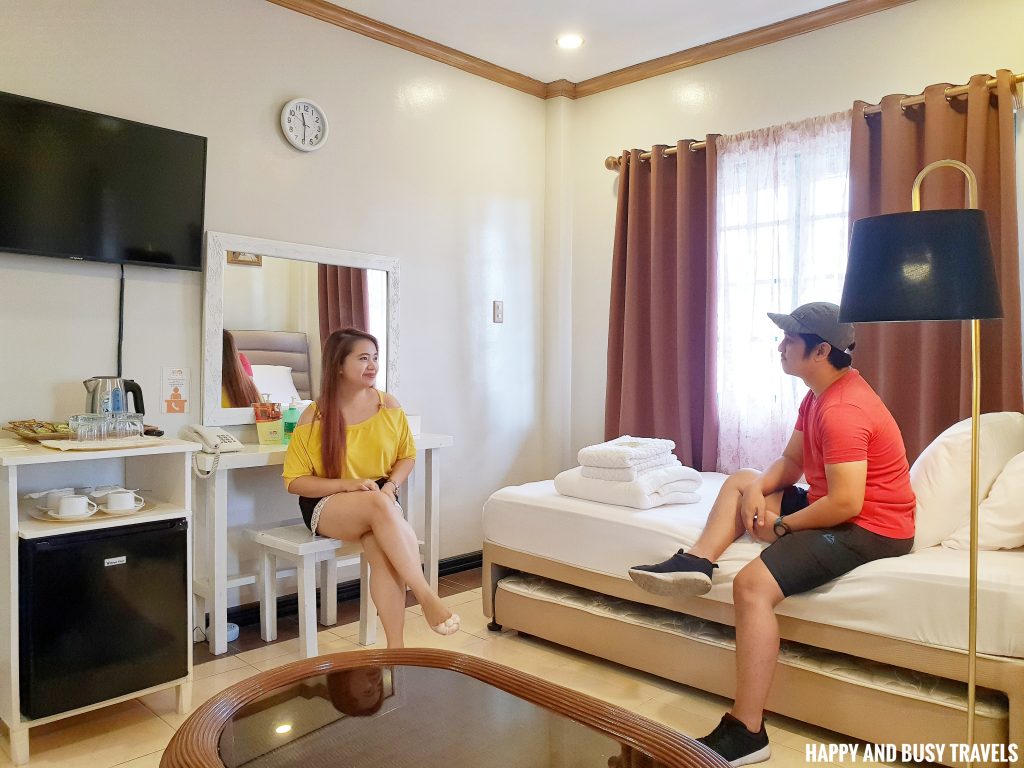 This area also has the other features, a television, dresser, telephone, electric kettle, mugs, glasses, and a mini-refrigerator.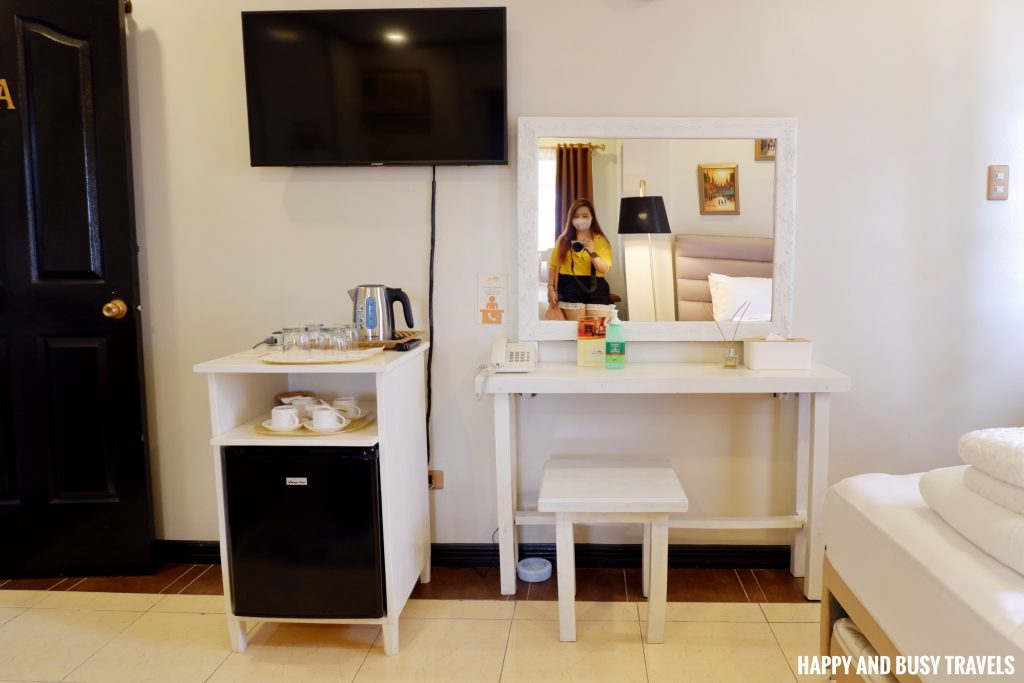 Of course, free coffee and tea are also available.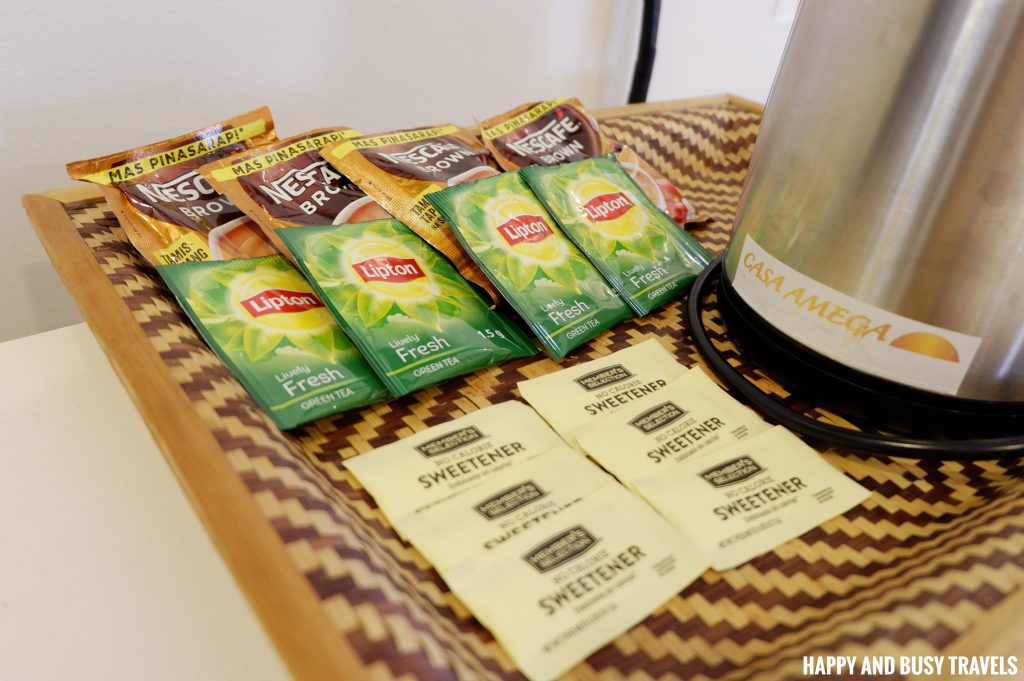 Comfort Room
The comfort room in this room is bigger than the other room, but it also has the features of the other room.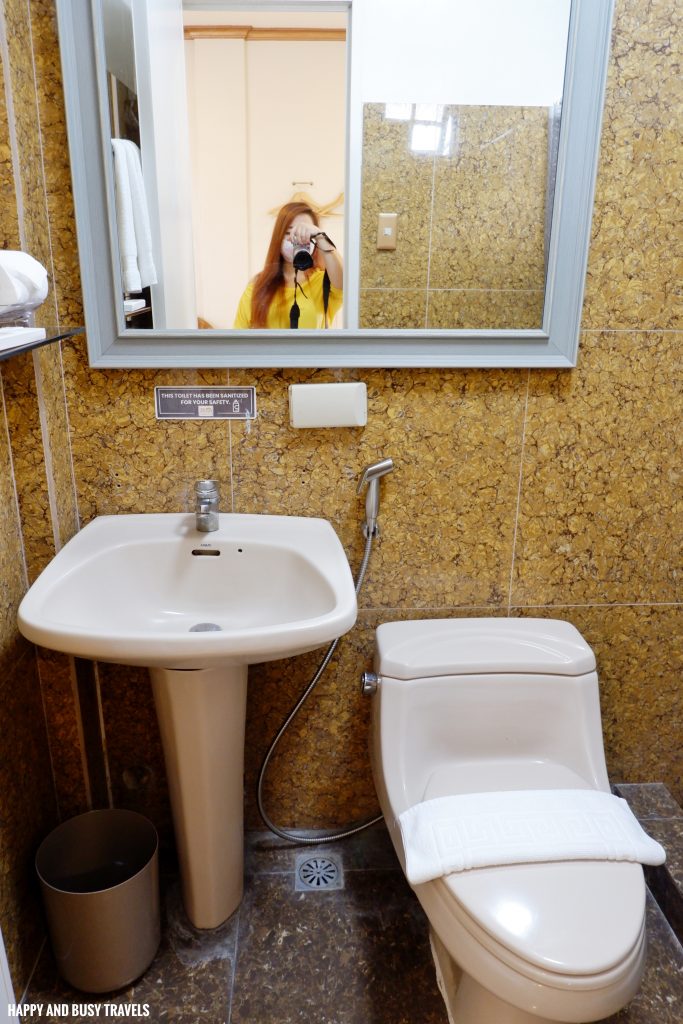 Hot and cold shower, plus shampoo and body wash.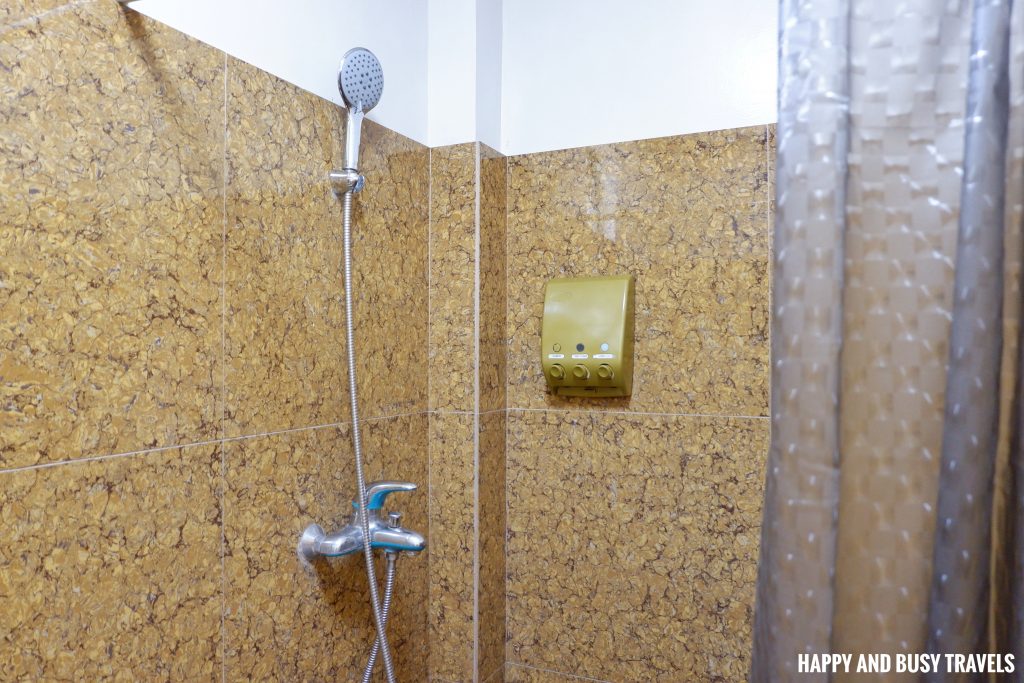 And, lotion, dental kit, tissue paper, cotton buds, and other toiletries.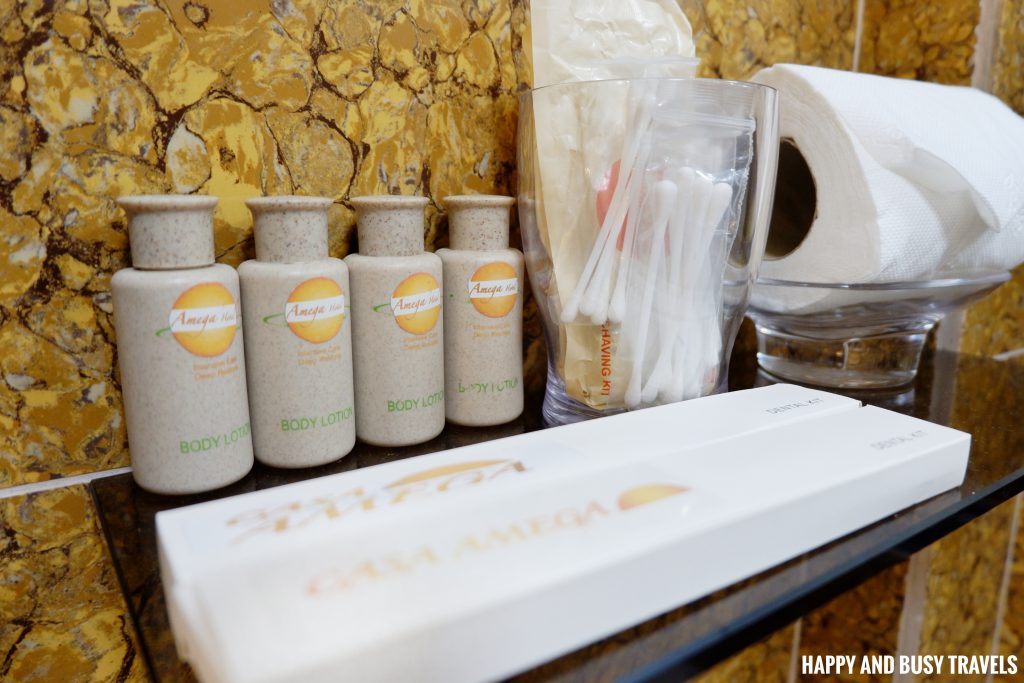 Others
The hotel has a nice vibe to it, it feels like we are staying in a semi old fashioned house.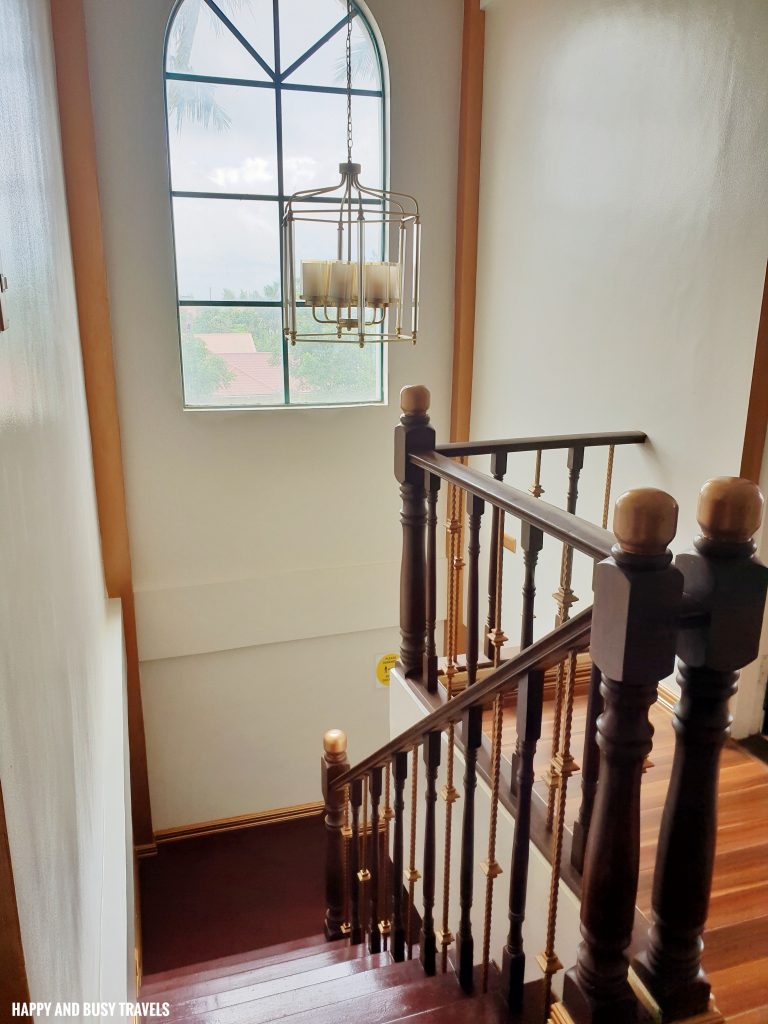 Lastly, here is the floor where guests have their breakfast. It is not yet arranged when we went there but here is what it looks like.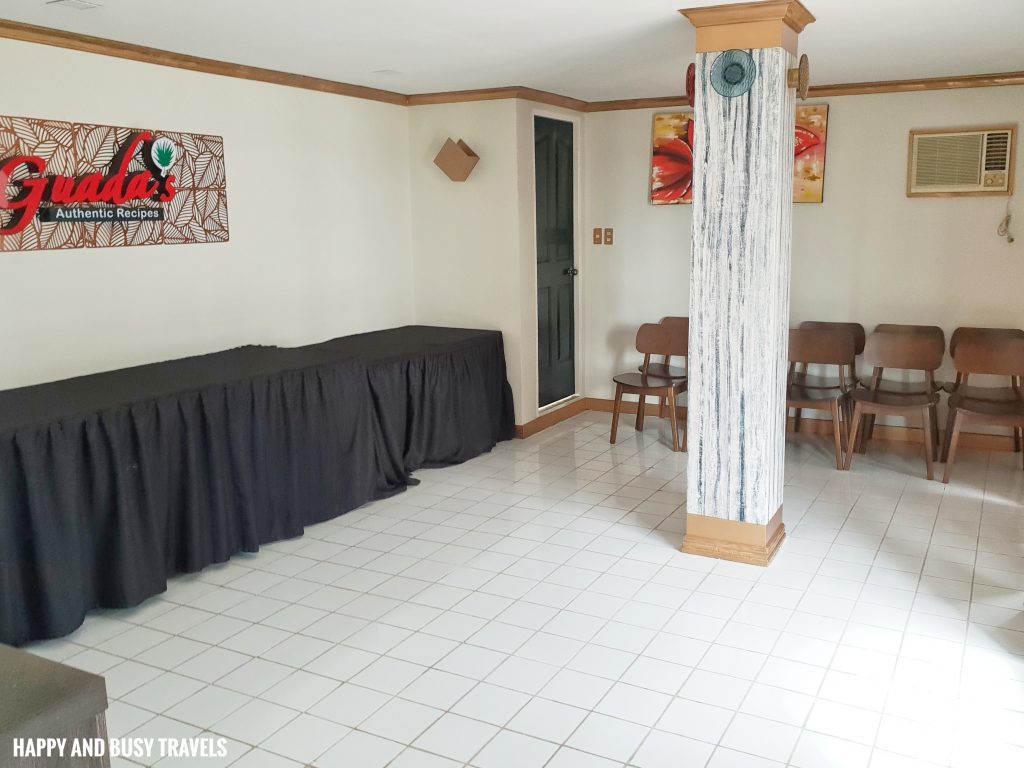 Rates of Casa Amega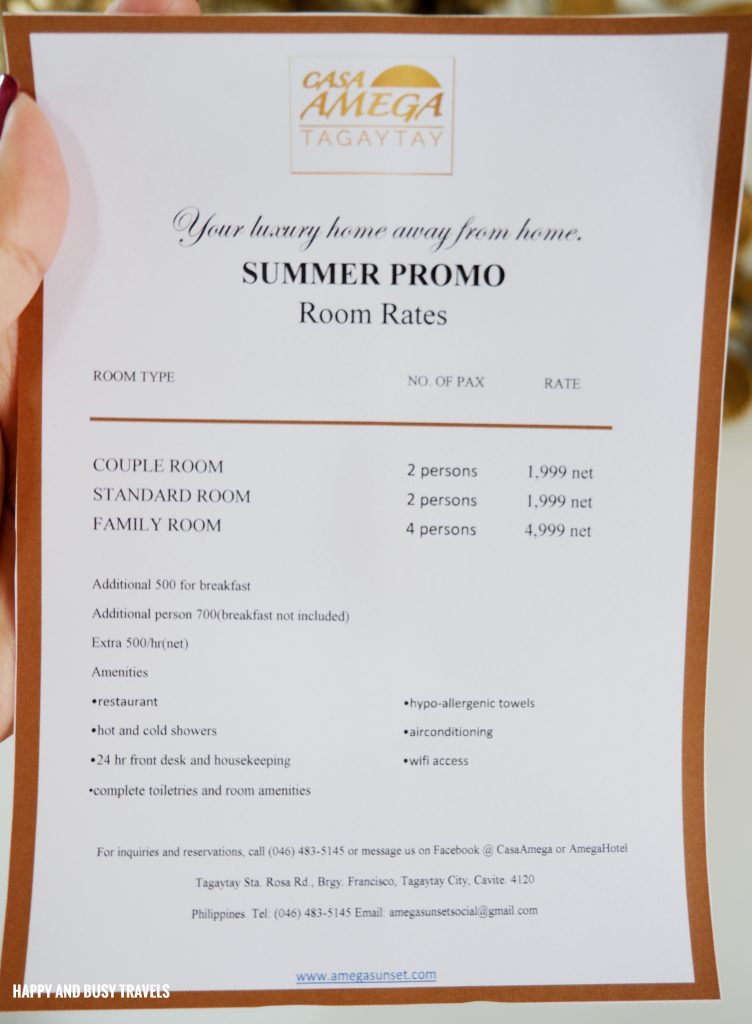 Happy and Busy's Smileys for Casa Amega
Overall our experience in the hotel is pleasant. The rooms and whole hotel are clean, staffs are friendly and helpful, booking is easy, and the price for each stay is very affordable.
Cleanliness

Facilities

Service

Value for money

Location 

It is located along the main road, and it is nearby tourist spots and pasalubong centers.
Ambiance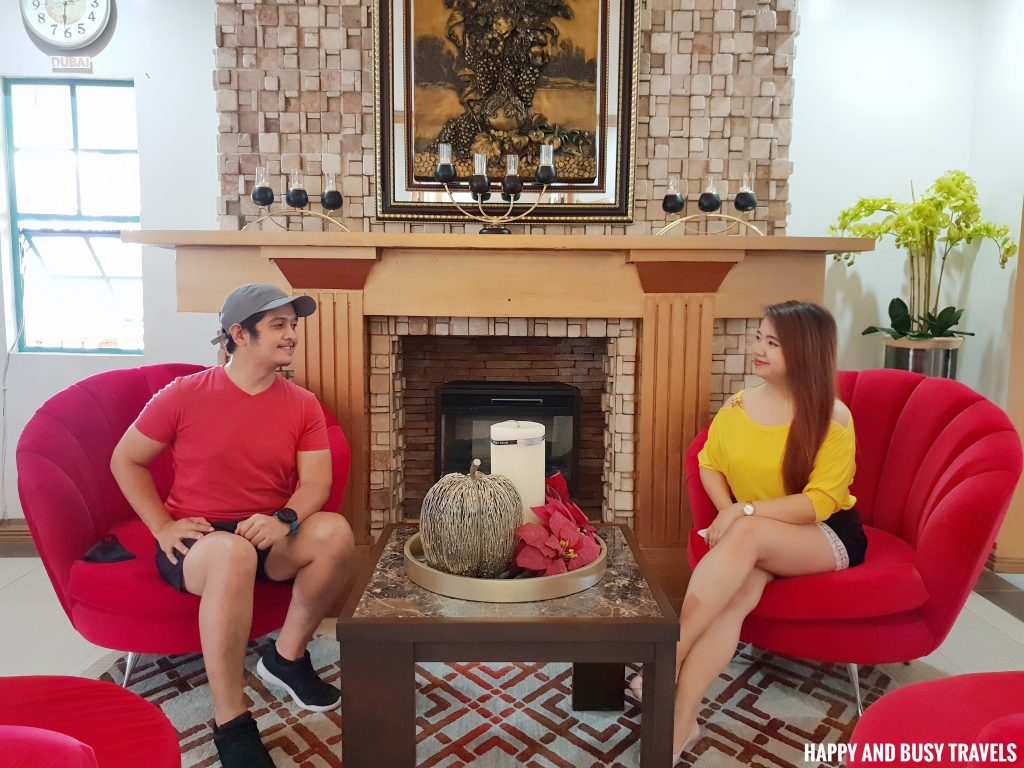 More exciting hotel reviews at https://happyandbusytravels.com/category/hotels/