Hapag Filipino Restaurant
When Busy and I visited Batangas, we had our lunch at Hapag Filipino Restaurant, because we were searching for a restaurant that feels like at home, and serves quality and authentic Filipino dishes.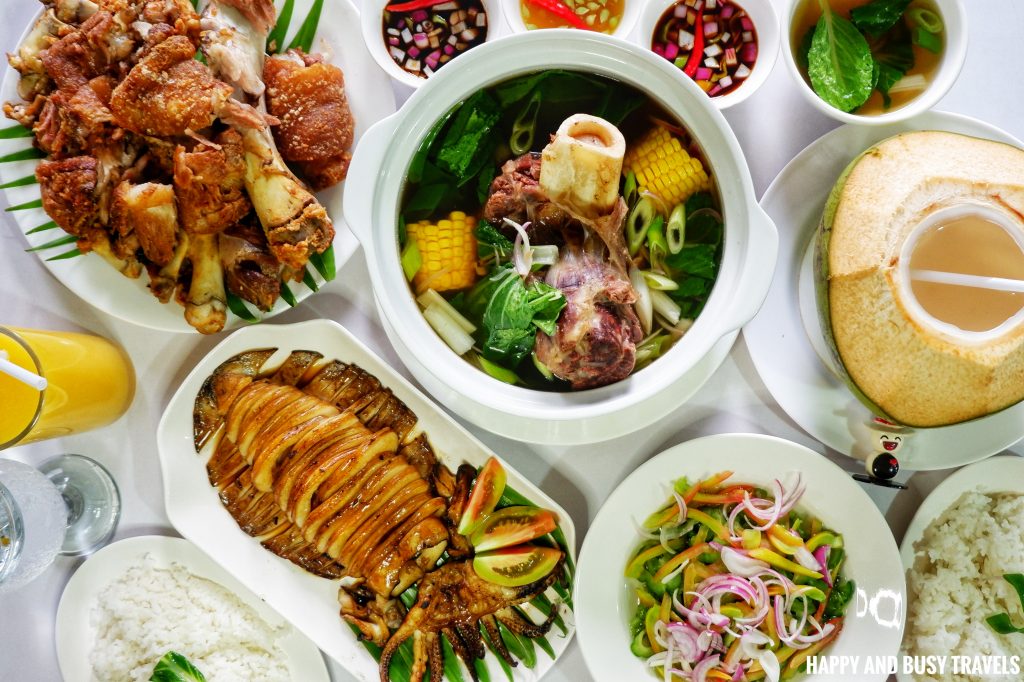 Important Information
Facebook: https://web.facebook.com/Brewista-Lipa/
Contact Numbers: (043) 756 1214
Email Add: [email protected]
Operating Hours: 7 AM – 10 PM
Dining Options: Dine In, Take Out, Delivery
Payment Options: Cash, credit card
Address: General Luna St., Lipa, Batangas
Google Maps Link: https://goo.gl/maps/
The Restaurant – Hapag Filipino Restaurant
The restaurant can be easily seen on Waze or Google Maps, and it is very accessible to public transportation, so finding the restaurant is very easy. Once we saw the restaurant, we parked our car and went inside.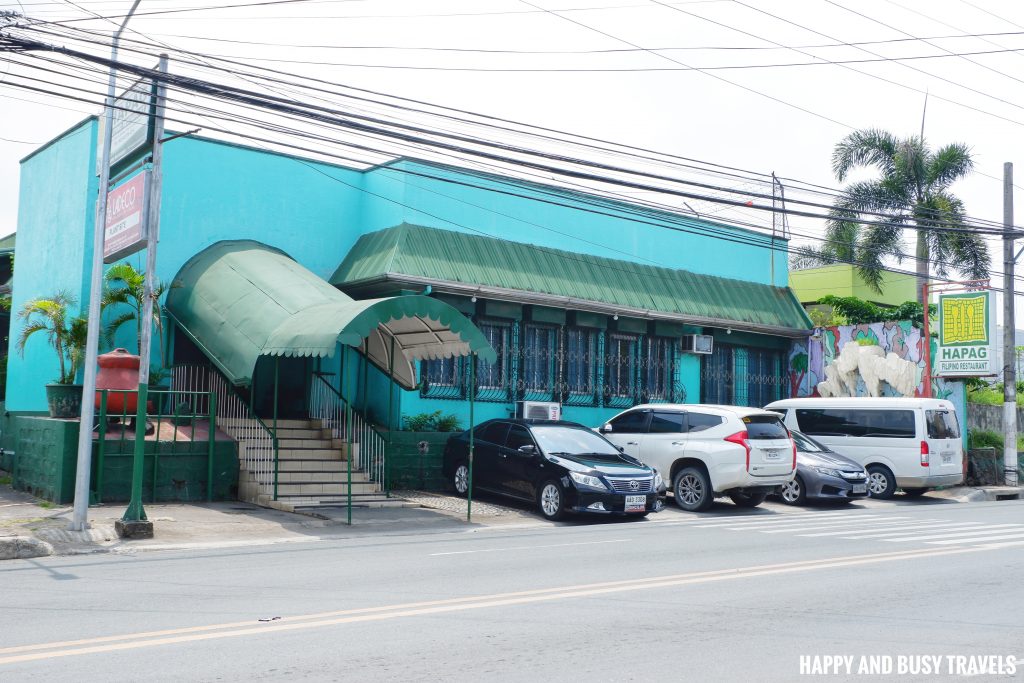 The restaurant looks so homey inside!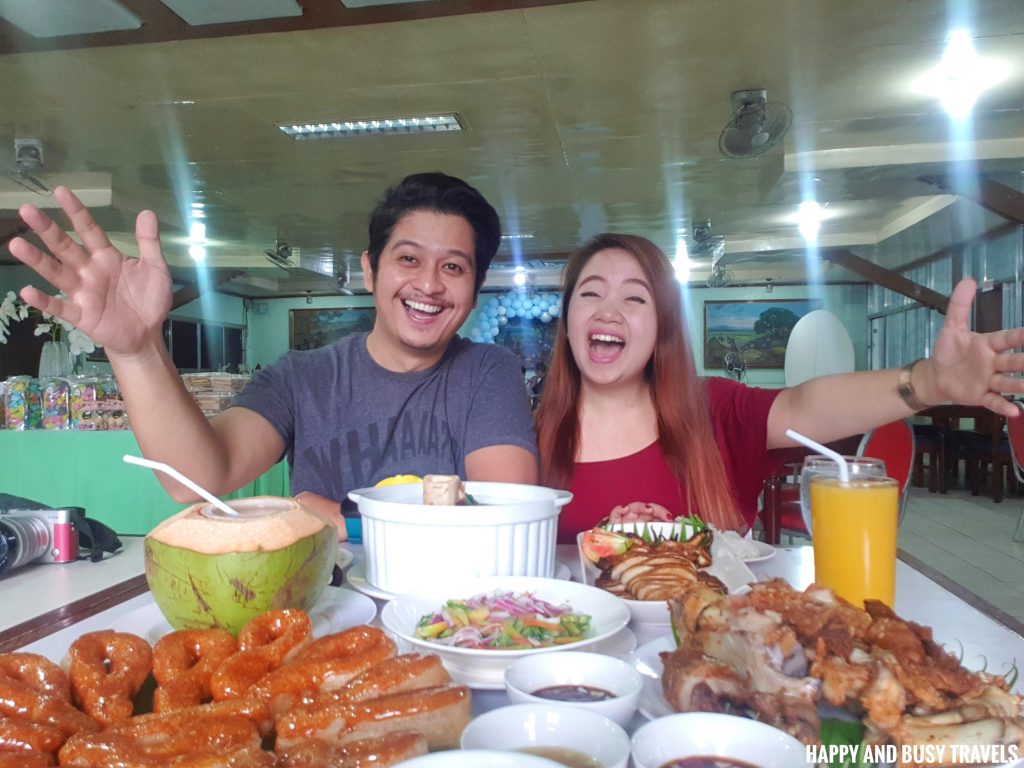 The Dishes
We ordered some of their bestsellers and tried it all!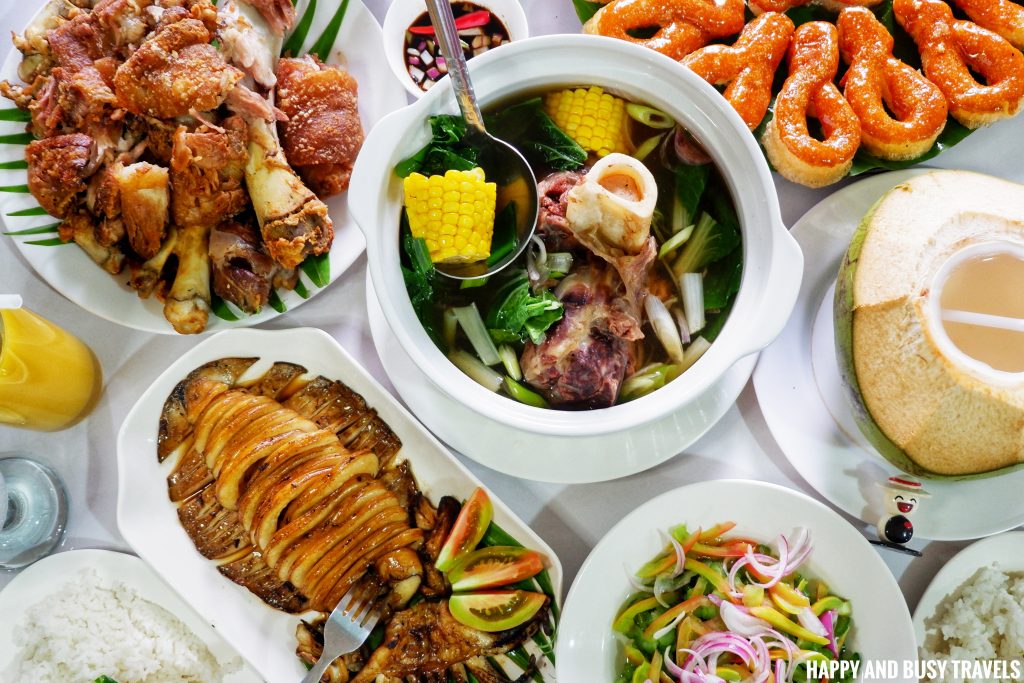 Ensaladang Ampalaya
For our appetizer, we got something healthy. Here's their Ensaladang Ampalaya (Bitter Gourd Salad) which is a mixture of veggies and something citrus-like Calamansi, which helped to balance the taste of the salad.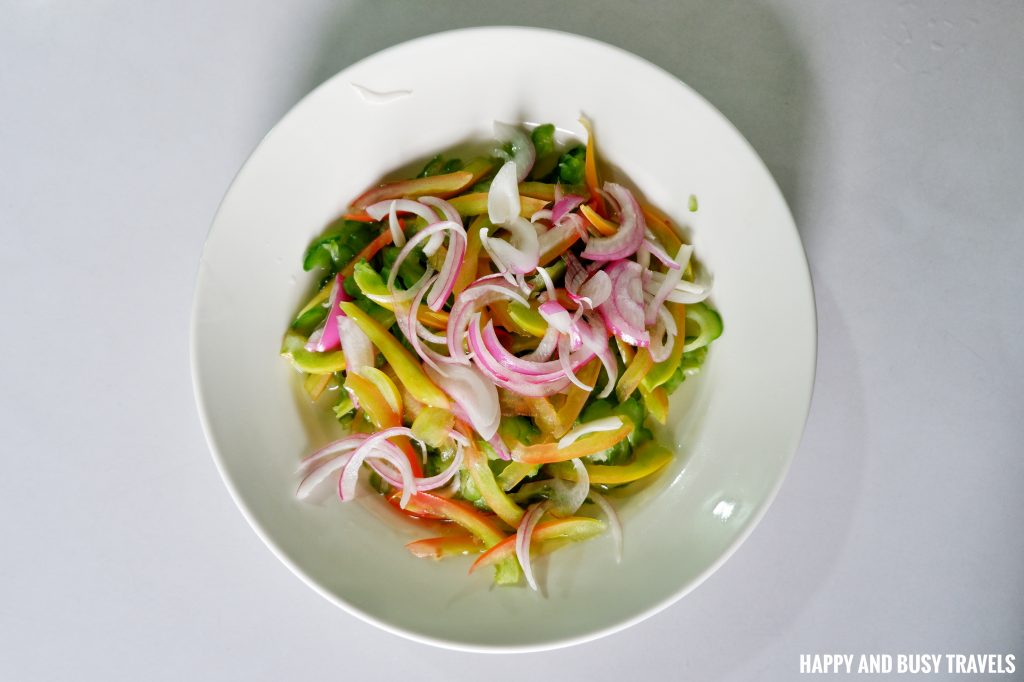 One serving is good for 1 – 2 persons.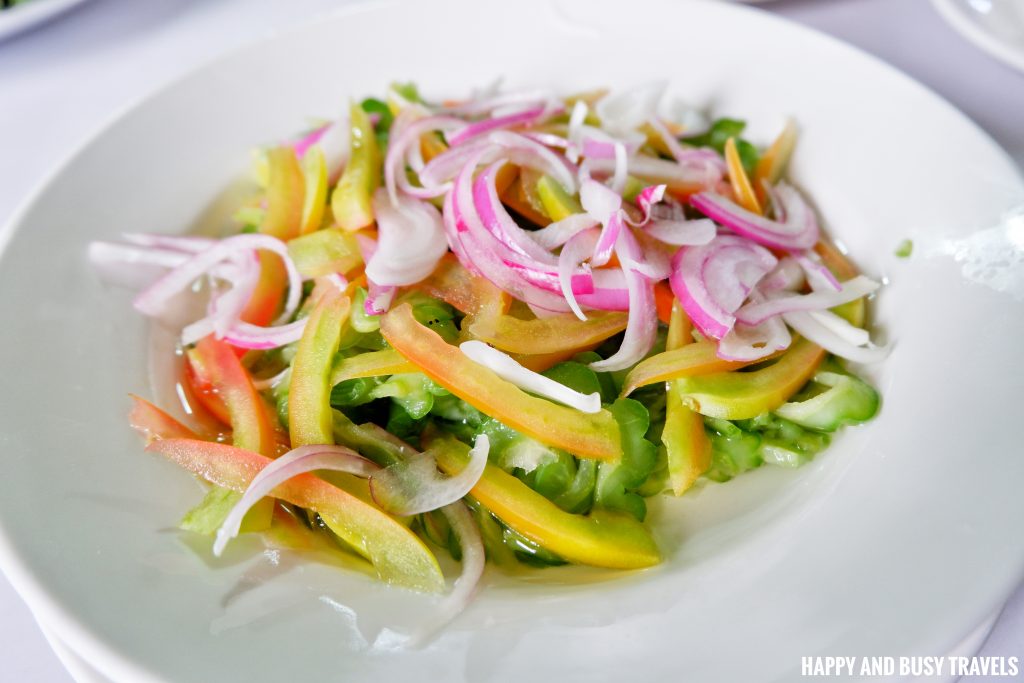 Inihaw na Pusit
This dish is called Inihaw na Pusit (Grilled Squid), which is a classic Filipino dish. It is made out of a whole squid drenched in their special sauce and then grilled to perfection.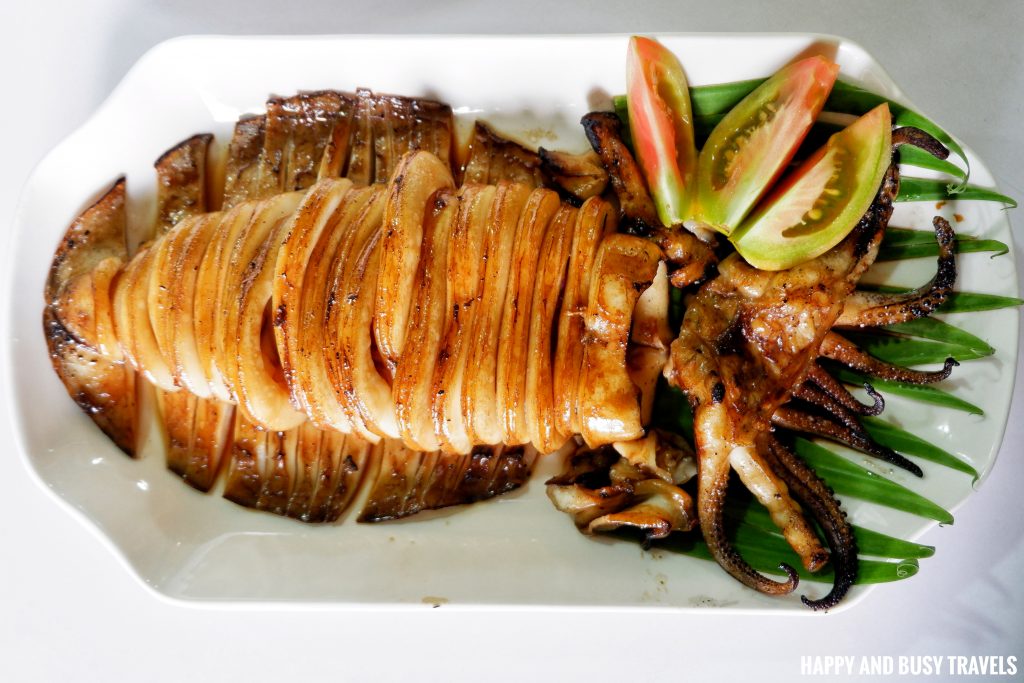 We love their Inihaw na Pusit because aside from it tastes so good, it is also cooked right! By the way, I also love the sauce that comes with it, it's like a soy sauce dip but it is also sweet.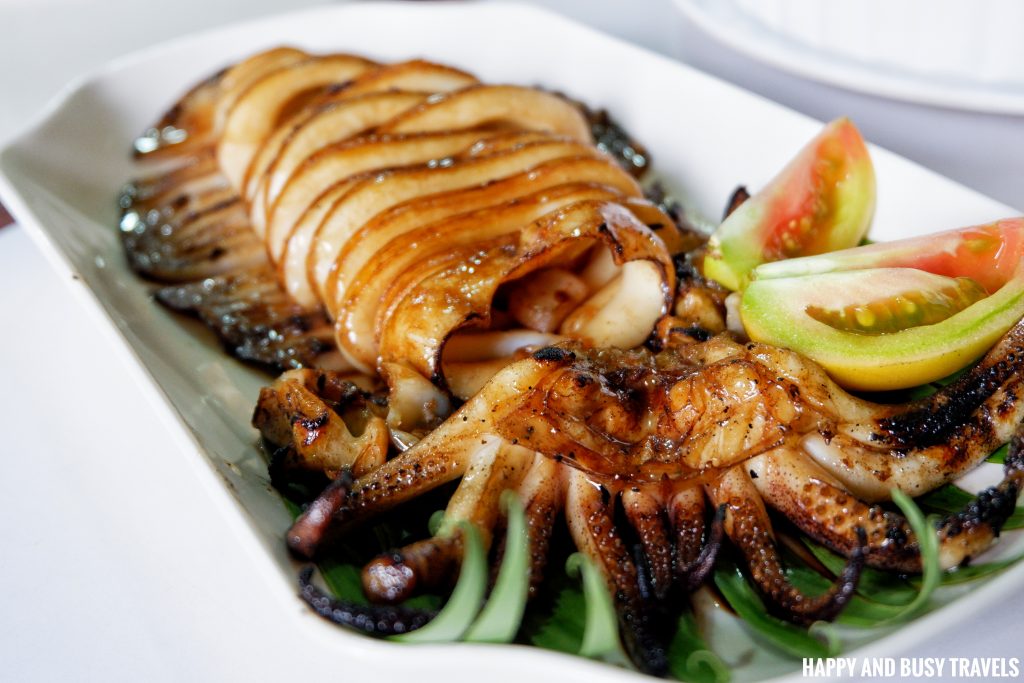 Crispy Pata
This one brings back my memories as a child. Ohhh I remember when I was a child, my brother and I are always excited when we have Crispy Pata because we love it so much! Crispy Pata is a whole Pork leg that is fried until the skin is crispy!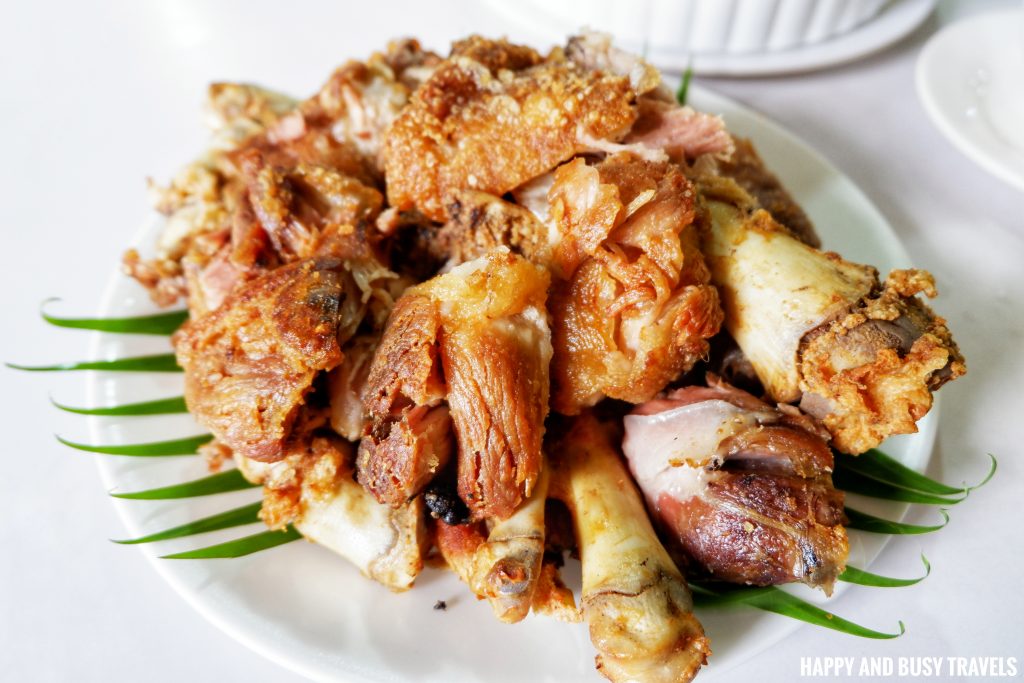 I love how they serve the Crispy Pata, it is already chopped, so we do not have to worry about how to chop it.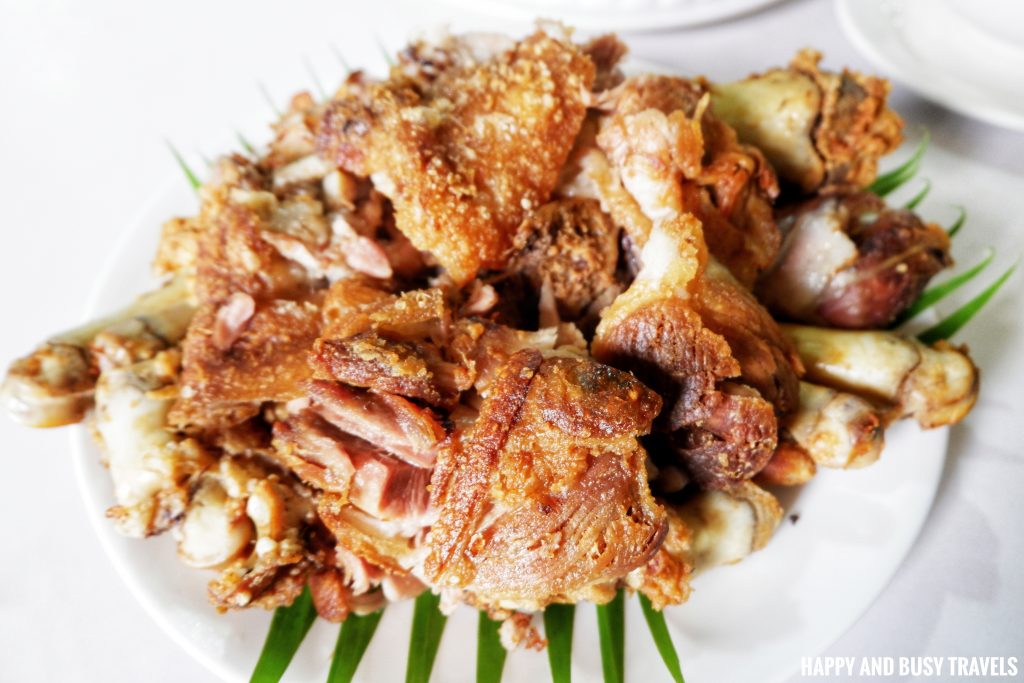 Bulalo
One of the highlights of the dishes is this Bulalo. Bulalo is a Filipino dish that is made out of shanks of Beef in light-colored soup, which is made by boiling bones and meat of the Beef.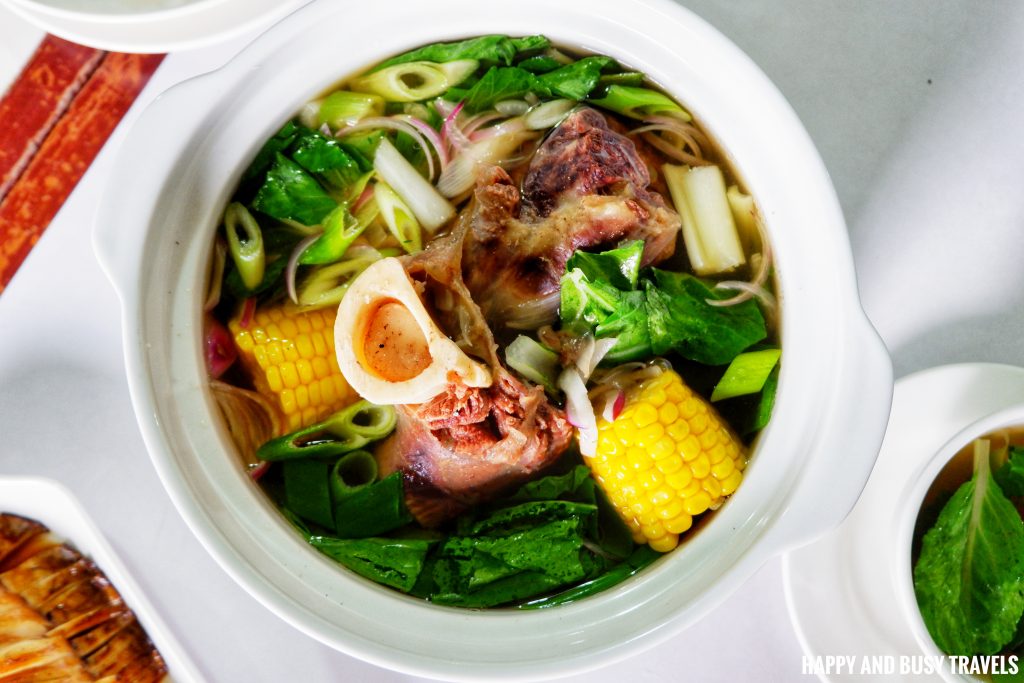 Just look at the gloss of the Bulalo! It's heavenly!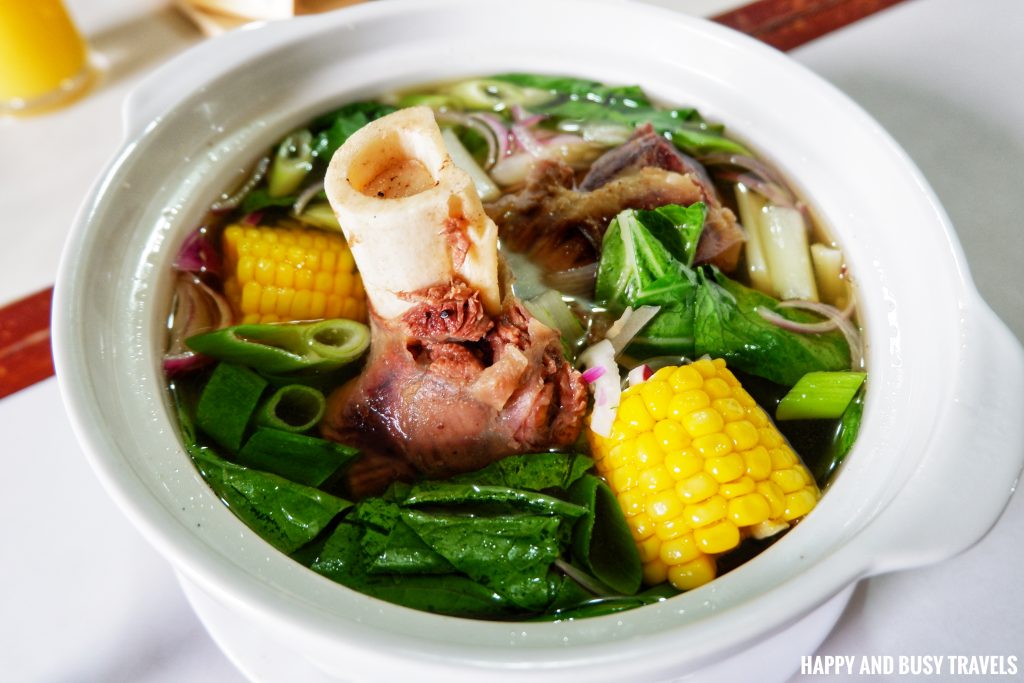 Of course, the bone marrow is all compact and ready to be consumed.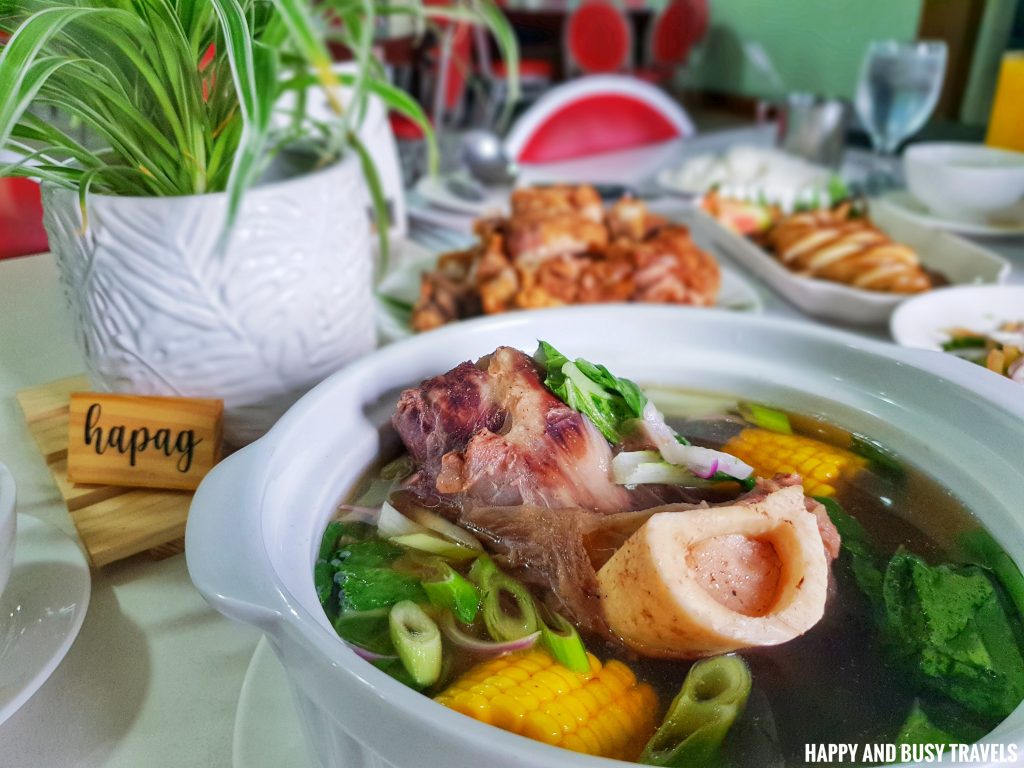 Pilipit
For our dessert, we had one bilao of Pilipit, which is a Filipino snack made out of flour, eggs, milk, and topped with sugar on top.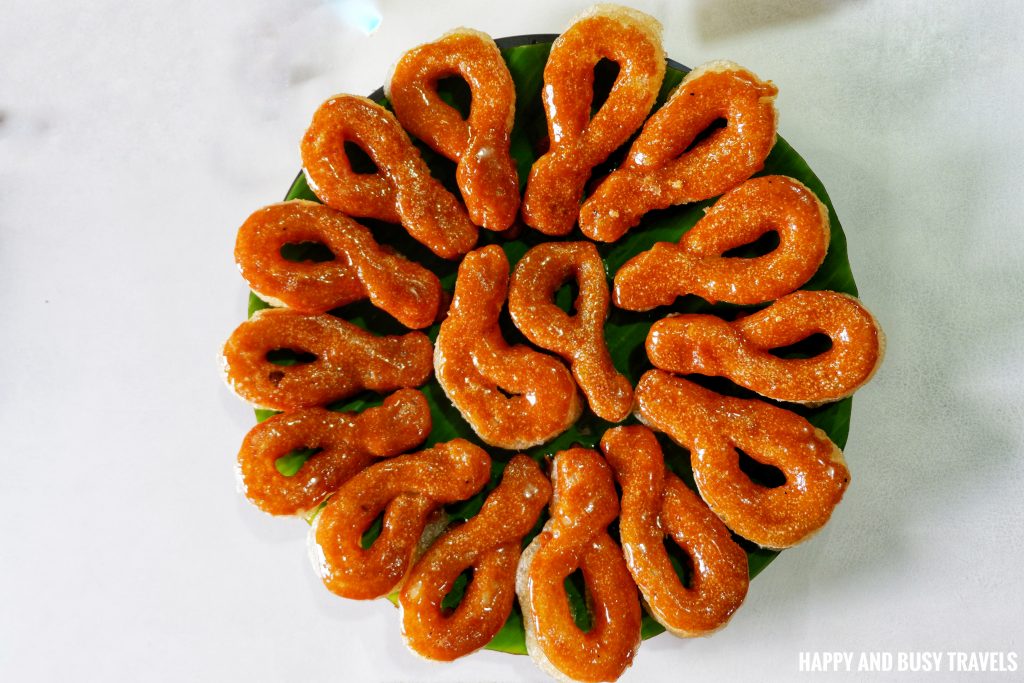 This is usually seen as a twisted doughnut, but the Batangas version is like this one.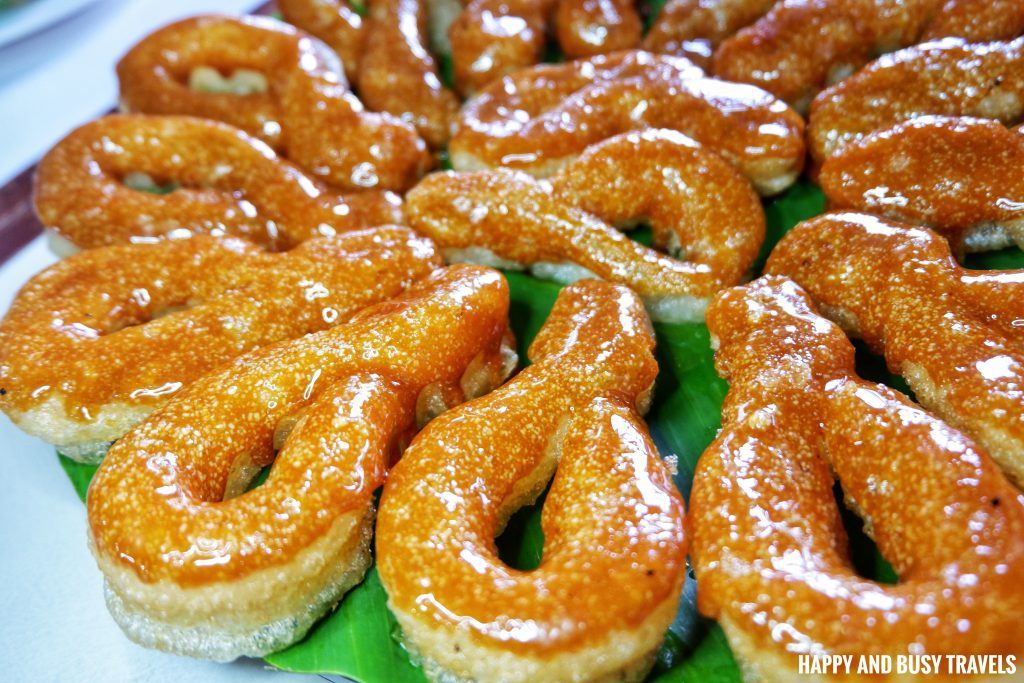 Drinks
Buko in a Shell
One way to refresh is by drinking all of the Coconut water from its shell and eat the coconut meat. That's what Busy is thinking when he ordered this one.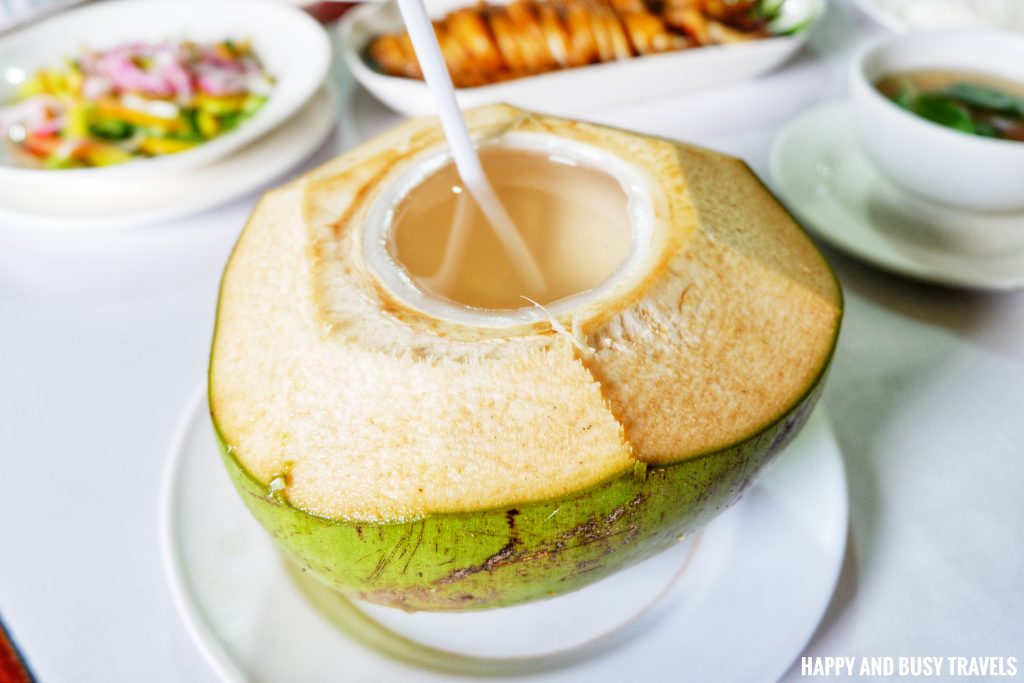 Yello Mango Shake
Me, I got the classic Yellow Mango Shake. Their Mango Shake (as expected) tastes good. It is not too sweet and has the right proportion of Mango to the ice. So, after I finished my first glass, I wanted to get more! Haha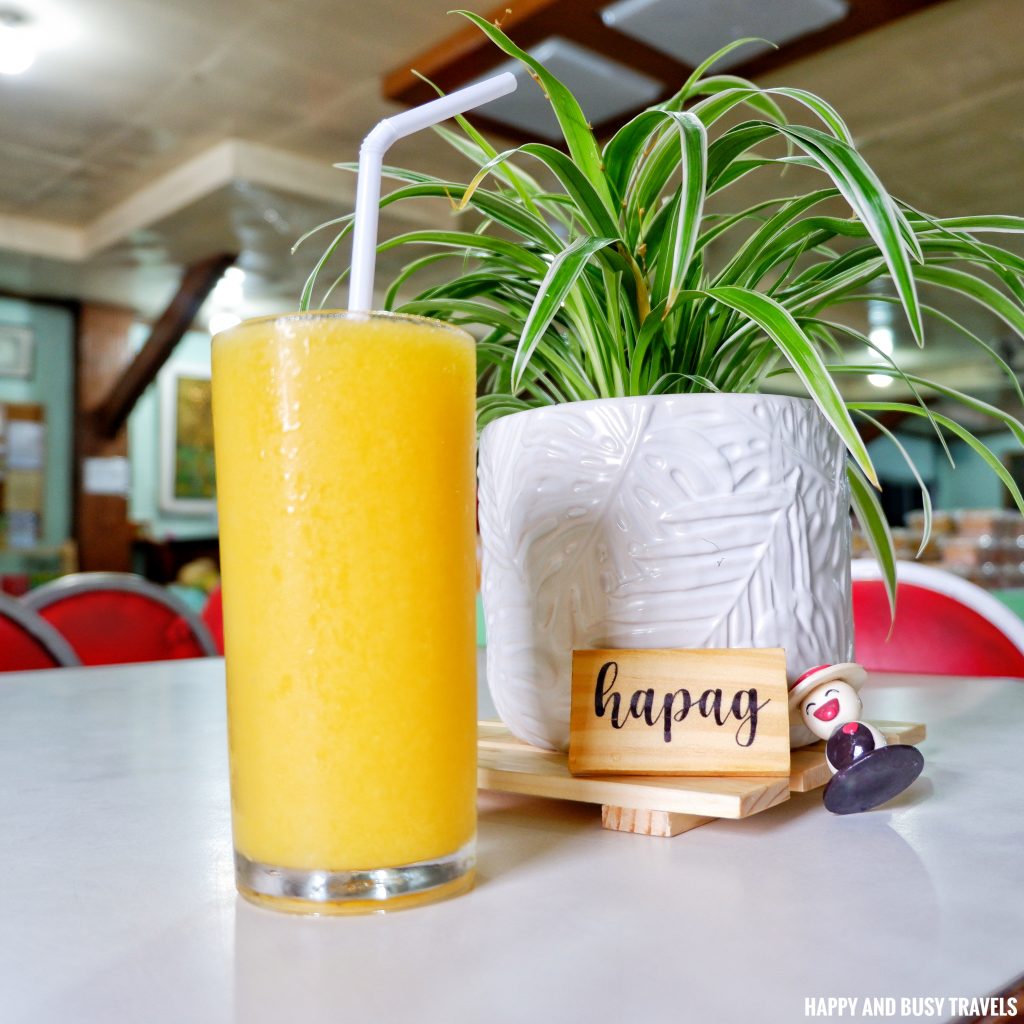 Other Items for Sale in Hapag Filipino Restaurant
The restaurant patronizes and helps the local community, so they also sell local products. Just like this Macapuno Milk, and Barako Coffee, which are both products of Batangas.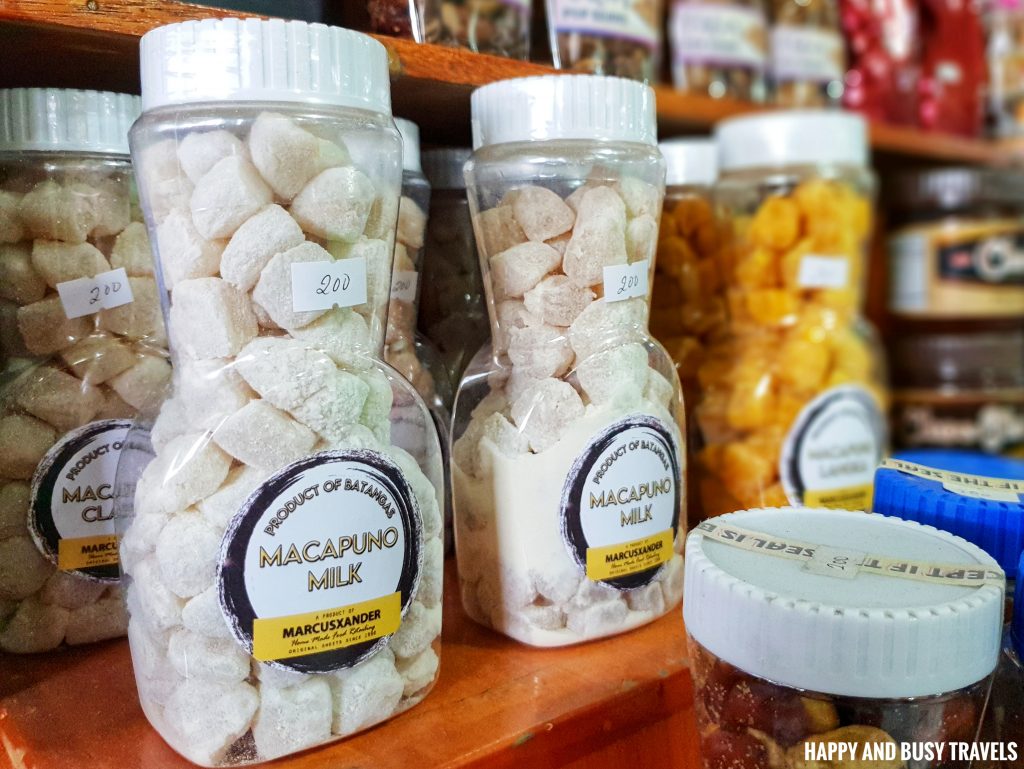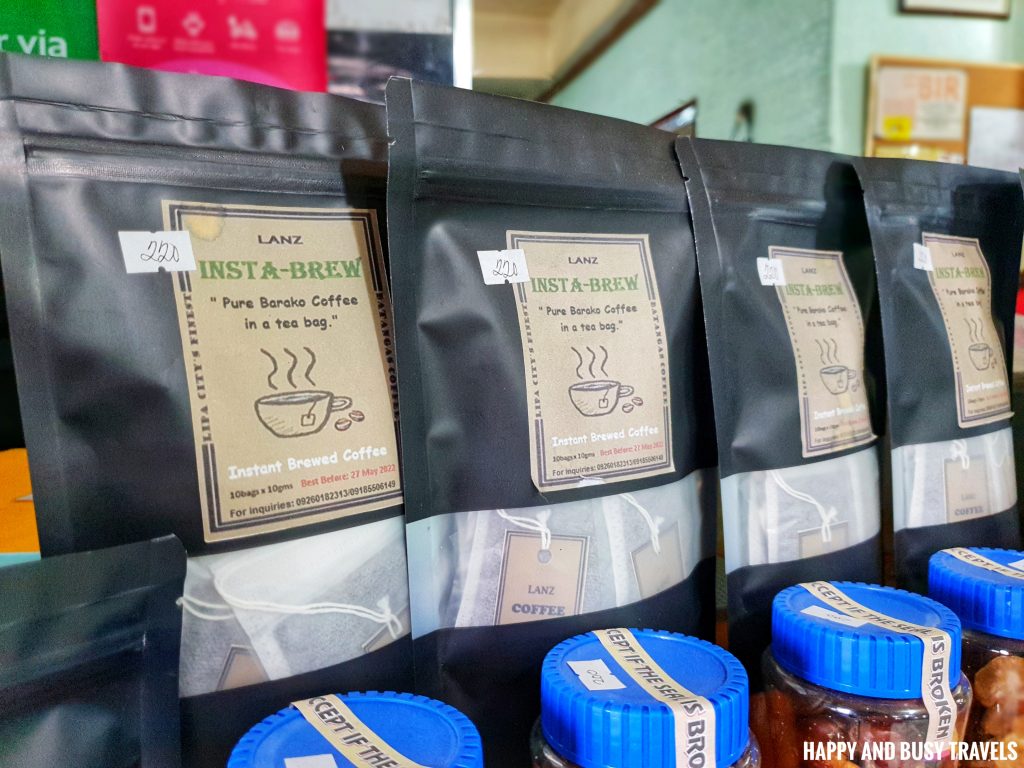 Menu of Hapag Filipino Restaurant
Happy and Busy's Smileys for Hapag Filipino Restaurant
Overall we enjoyed our lunch in the restaurant. First, Sir Aeron greeted us immediately as soon as we entered the restaurant so we felt like we were really at home and very much welcome. Second, the service is fast. Finally, the food is good!
Food

Everything is delicious and cooked perfectly. So, we really enjoyed all of the food.
Location

The restaurant is very much accessible to public transportation because it is just beside the main road.
Ambiance

Value for money

Service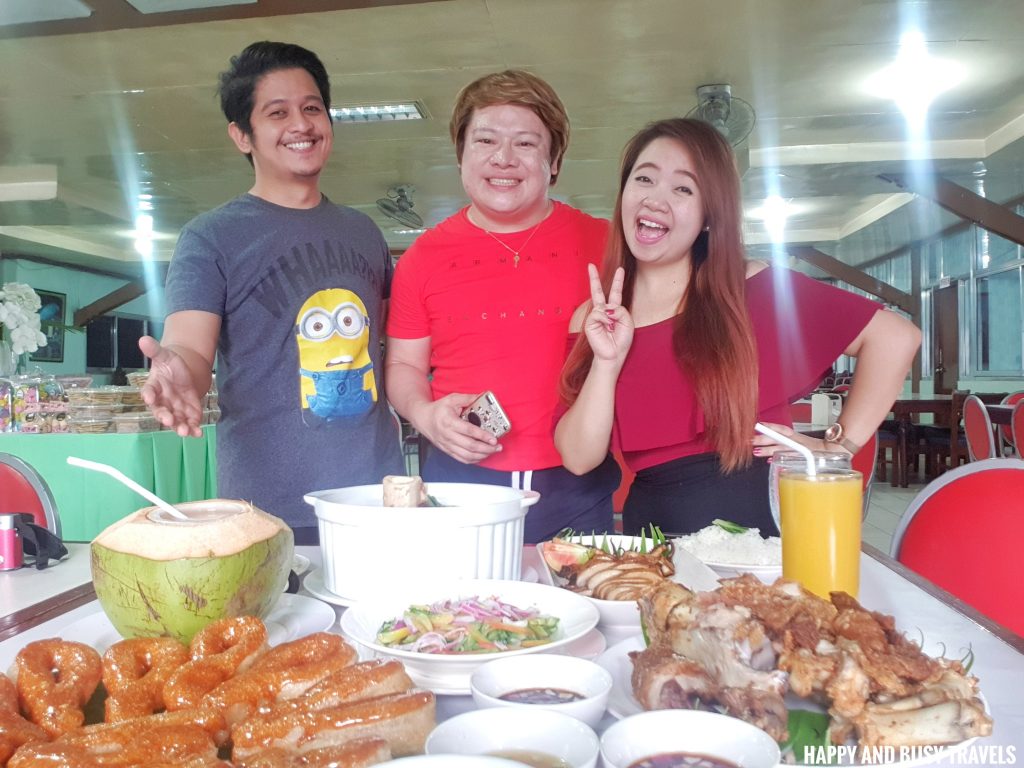 More exciting food and drinks review at: https://happyandbusytravels.com/category/food-and-drinks/