Guada's Bistro, Tagaytay
Before Busy and I checked in Amega Hotel, we had our lunch in Guada's Bistro. The bistro is located inside the hotel so it's easy for us to dine here. The hotel has a nice view of Taal Volcano and has some IG-worthy spots, that's why it's nice to dine here. Check out our experience so you'll know what to do. 🙂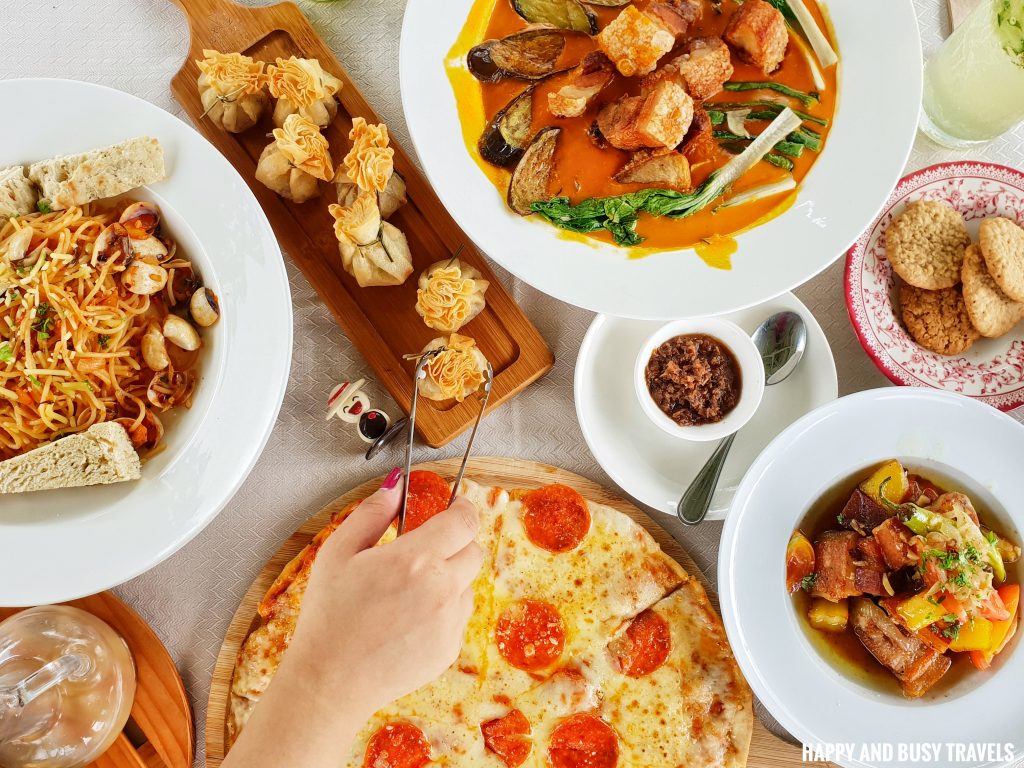 Important Information
Facebook: https://www.facebook.com/GuadasBistro
Contact Numbers: 0908 810 8527
Email Add: [email protected]
Operating Hours: 6:30 AM – 9 PM
Dining Options: Dine In, Take Out, Delivery
Payment Options: Cash, credit card
Address: Amega Hotel, Emilio Aguinaldo Hwy, Tagaytay, Cavite (In front of Ayala Serin Mall)
Google Maps Link: https://goo.gl/maps/
The Restaurant – Guada's Bistro
Guada's Bistro is located inside Amega Hotel in Tagaytay. It can be easily accessed, either by public transportation or private car.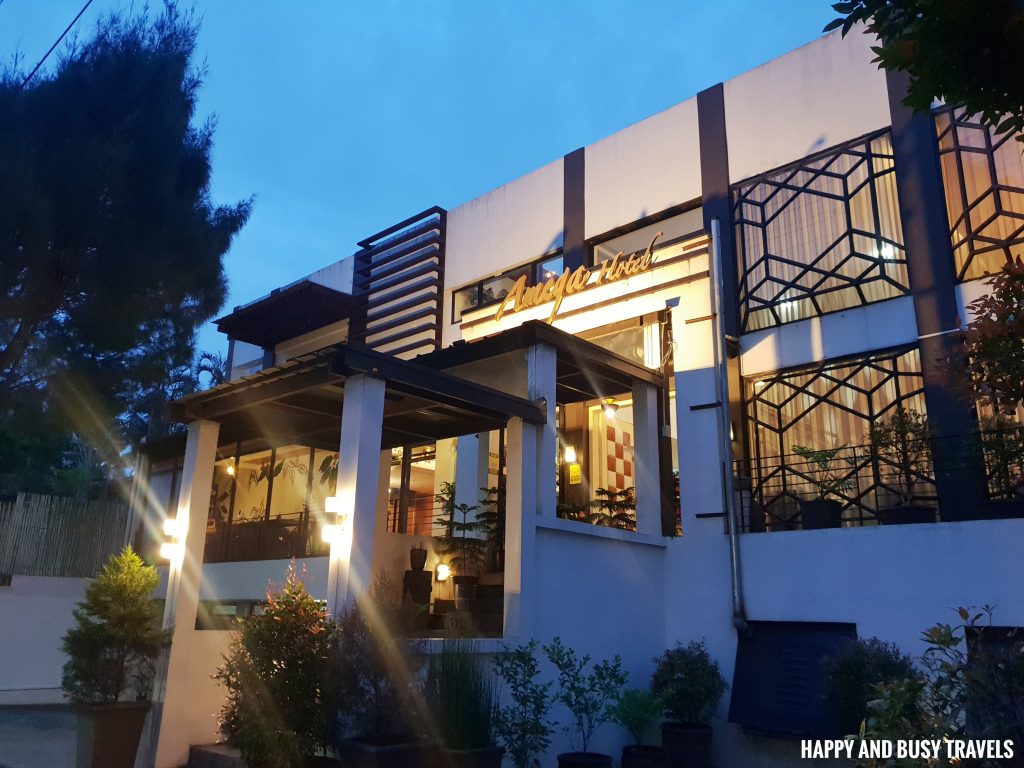 They have an airconditioned dining area which can accommodate a lot of guests.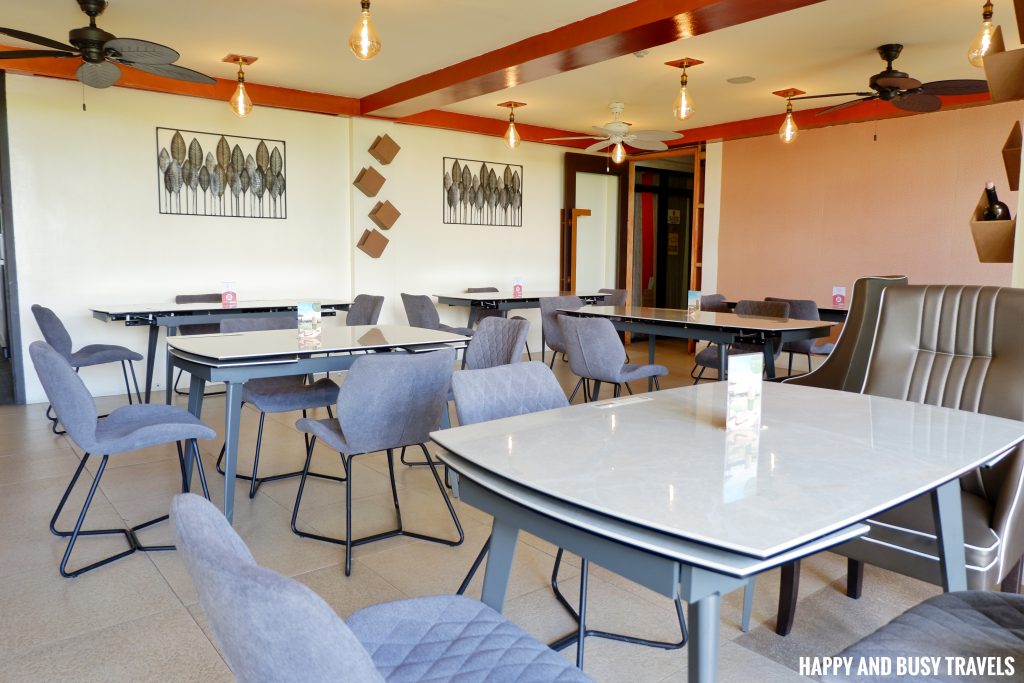 Then, they also have the alfresco dining, which we opted to experience.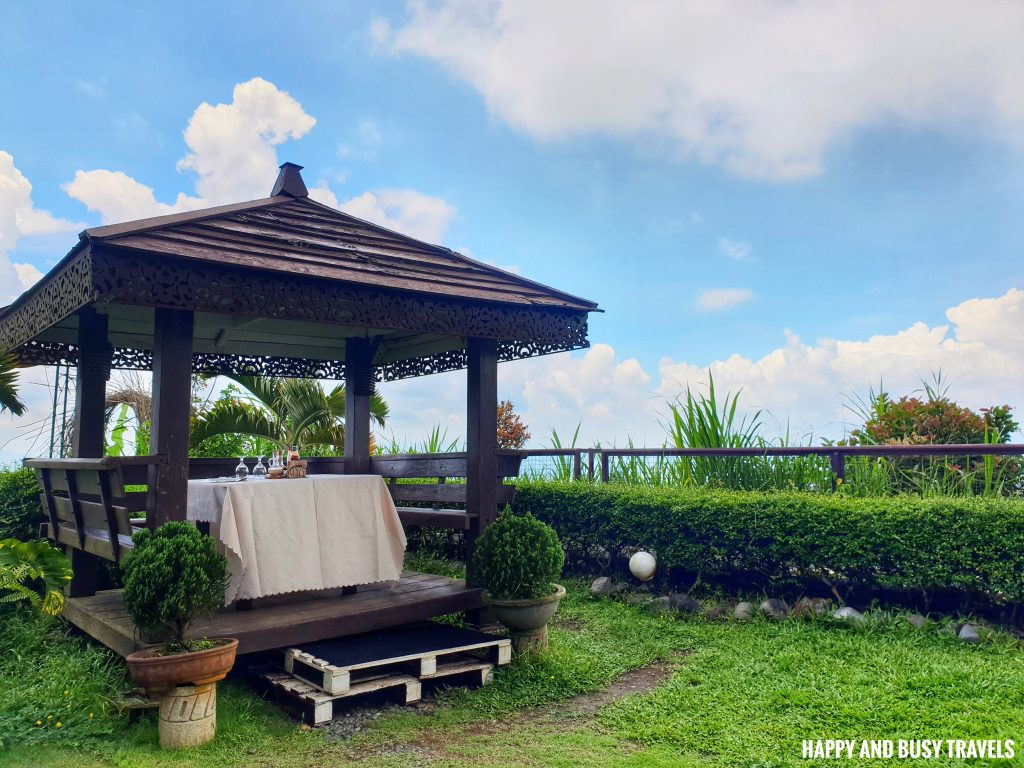 Why did we choose alfresco dining? It's because the ambiance is so nice. Just look at this first, there is a hut in their garden!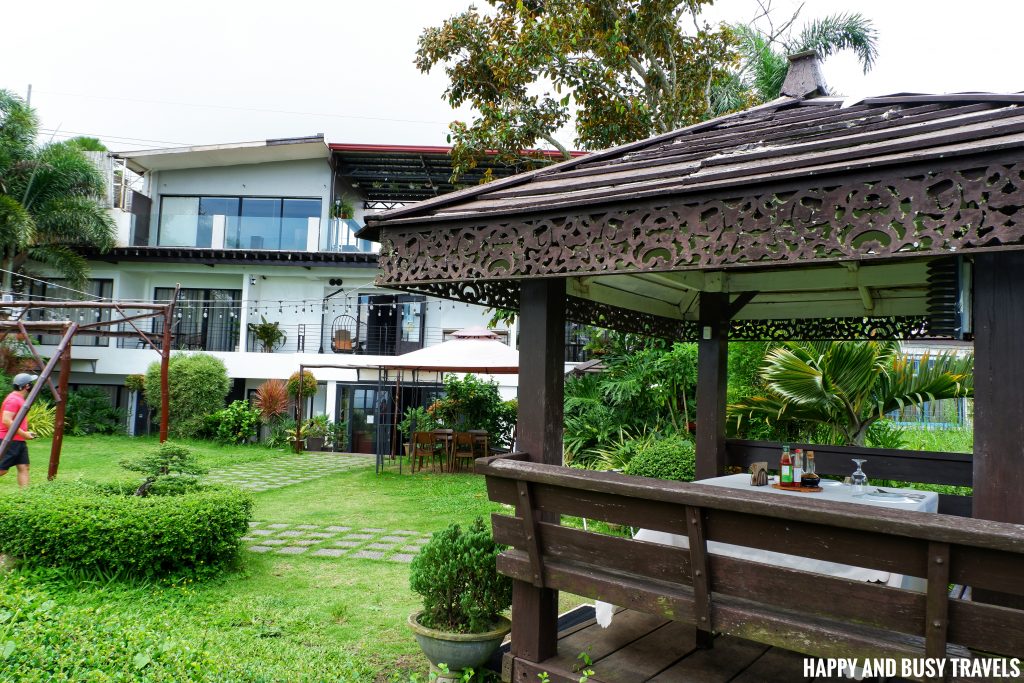 Plus, we get to see the Taal Volcano from their alfresco dining.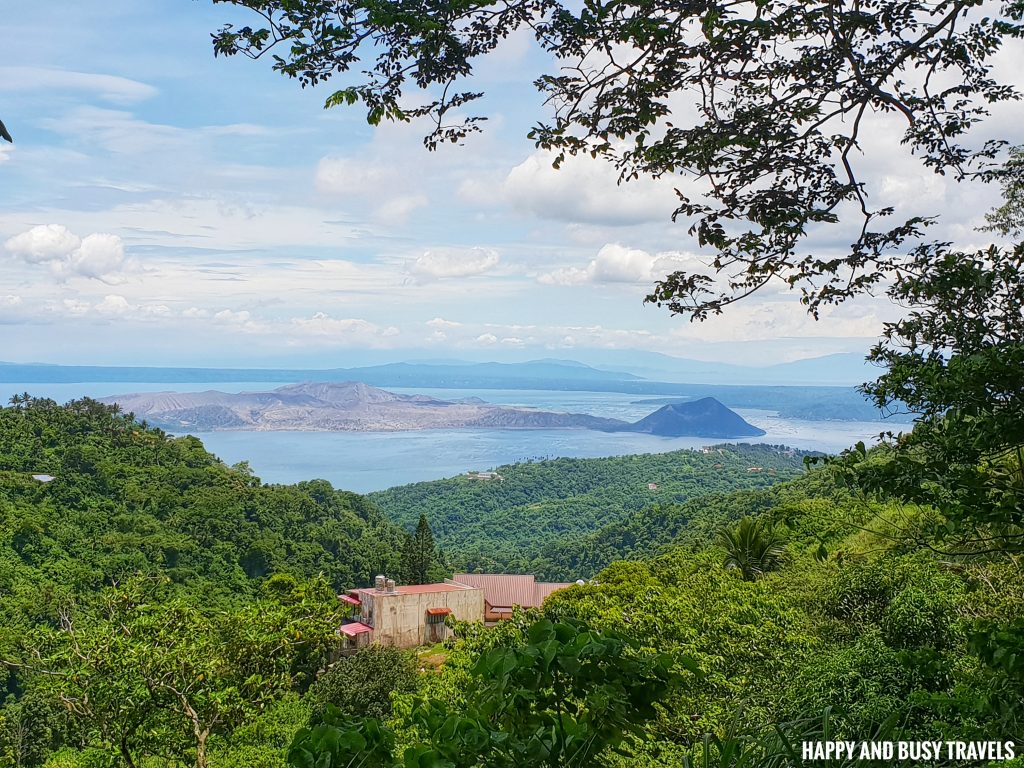 Aside from the two dining areas, there is also a roof deck dining area.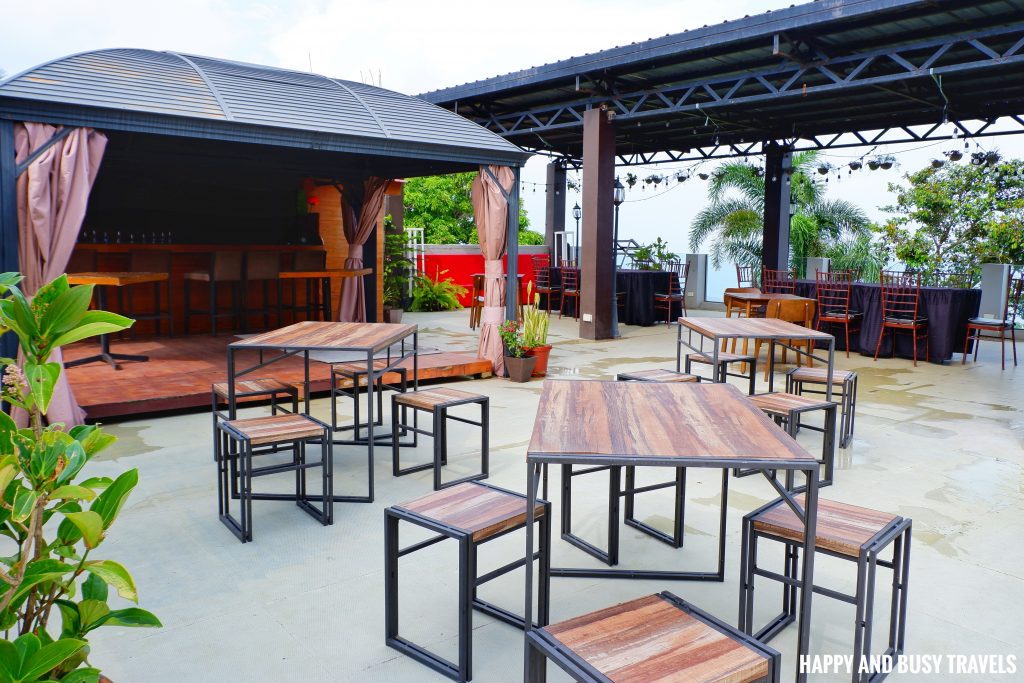 Their roof deck dining area has a nice view of Taal Volcano too, plus it's so cozy at night.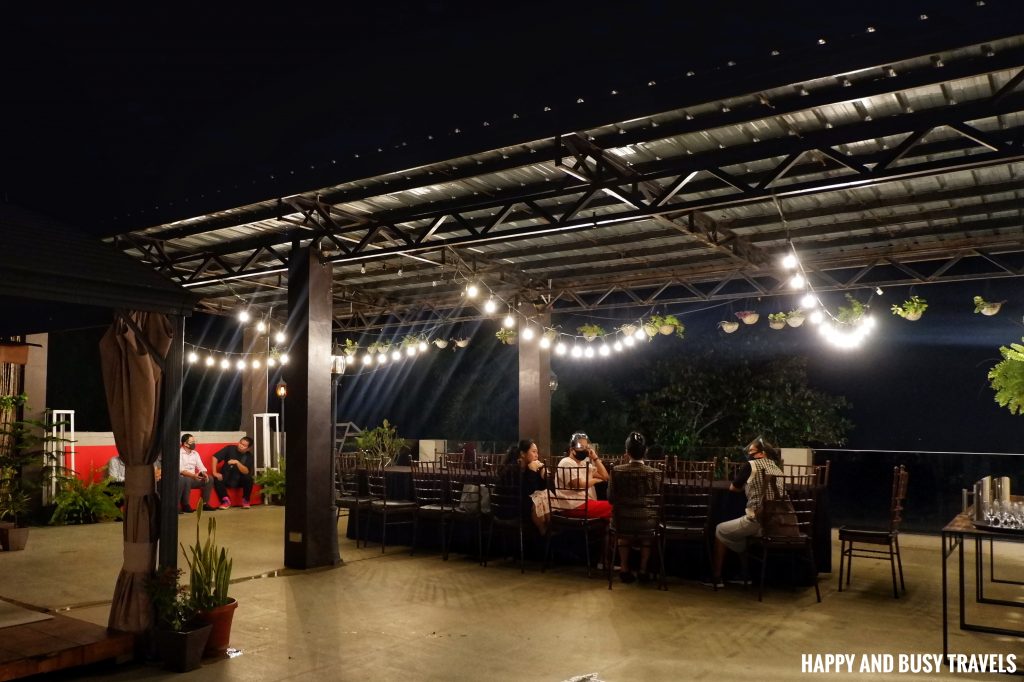 Lastly, there is an IG-worthy spot that gives Bali vibes. We love it!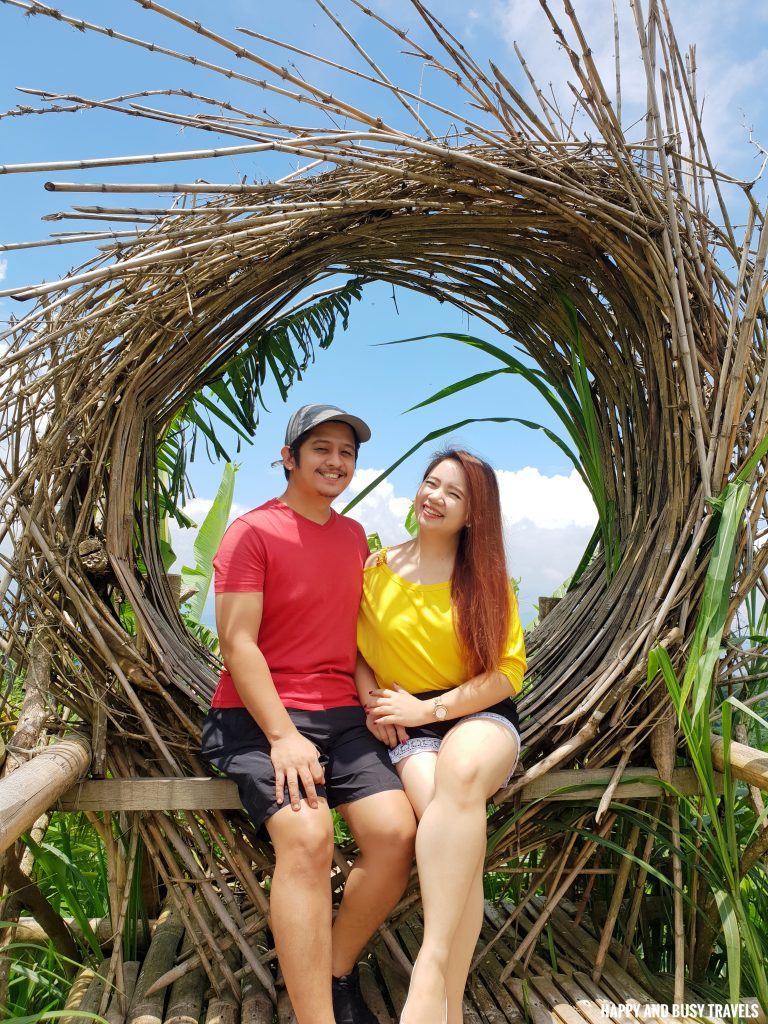 The Dishes of Guada's Bistro
We ordered some of their new items and some of their bestsellers. Wooo we were excited to taste their dishes because I heard they have good chefs and food and beverage manager.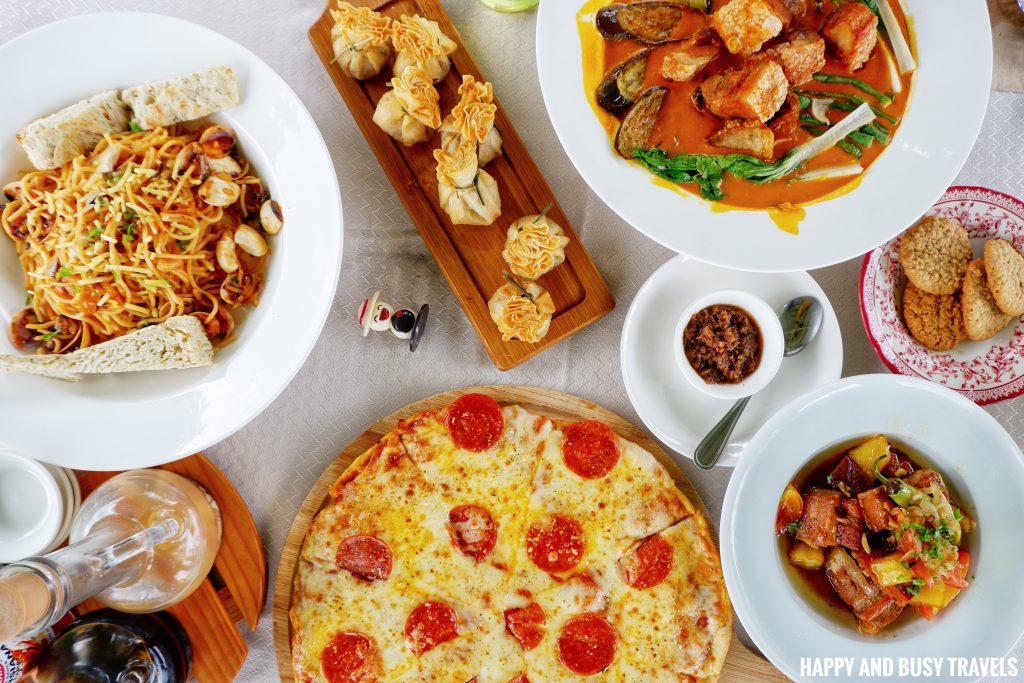 Sisig in a Pouch
First is Sisig in a Pouch. It is a deep-fried wrapped pork sisig and served with vinegar dip. This one looks new to us so we were eager to try this. It looks so nice and looks packed with meat inside! Weeeee!!!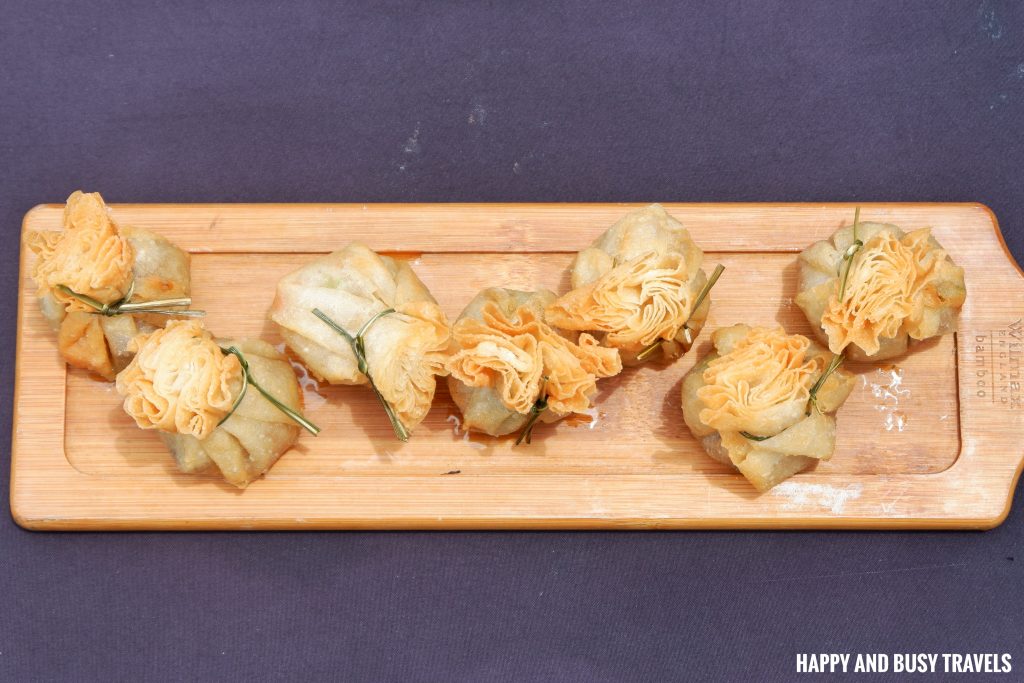 There are 7 pouches, which I think is good for 2 to 3 persons. The Sisig immediately burst and filled our mouths on our first bite, haha this dumpling-looking dish is really a lot. This twist on a classic Filipino dish is nice.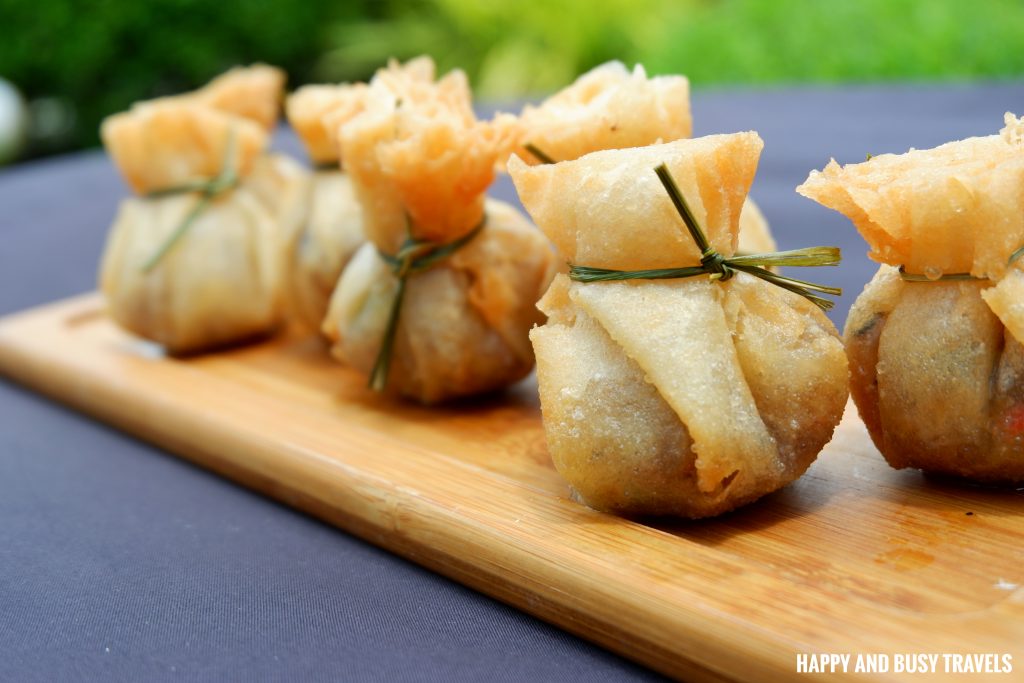 Pepperoni Pizza
Of course, they also have some classic dishes like this Pepperoni Pizza.
This one is good for 2 to 4 persons too. It still tastes good even though it's cold already because we tried it hahaha, we ordered a lot of dishes so we didn't finish everything, so we took our leftovers home..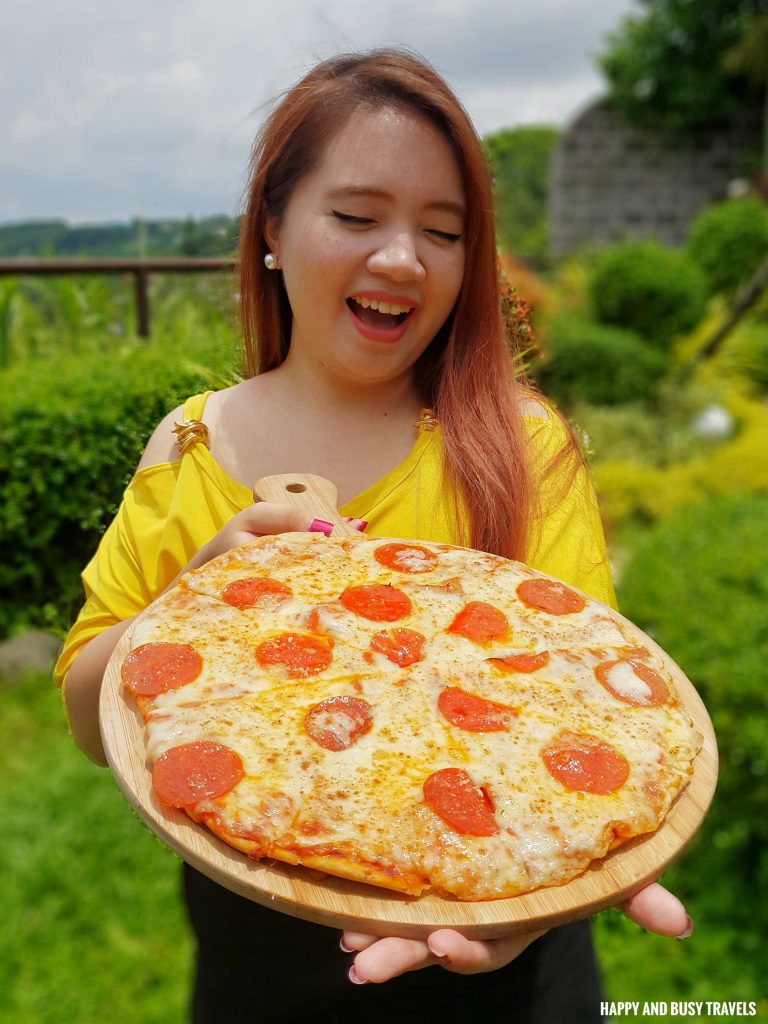 Kare-Kareng Bagnet
Kare-Kare and Bagnet lovers unite! This dish is one of the new dishes of Guada's Bistro. It is a combination of the classic Kare-Kare and Bagnet.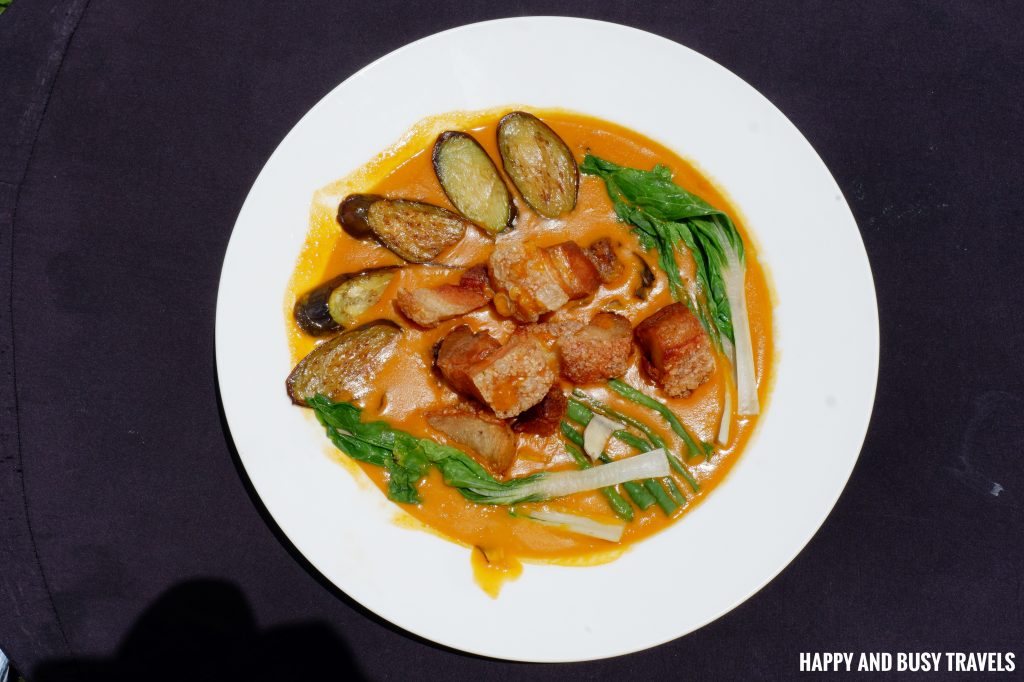 This dish is again good for 2 to 3 persons. Busy loved this dish so much, I also liked it even though I do not eat Kare-Kare hahaha. Yes, I'm one of the few people in the Philippines who do not eat Kare-Kare. But even though I am not a fan of Kare-Kare, I am a fan of this dish. For me, it has a different Kare-Kare vibe.
Vongole
We also ordered a pasta dish, the Vongole. When translated in English, Vongole means "Clams" so this one is a pasta dish with Clams.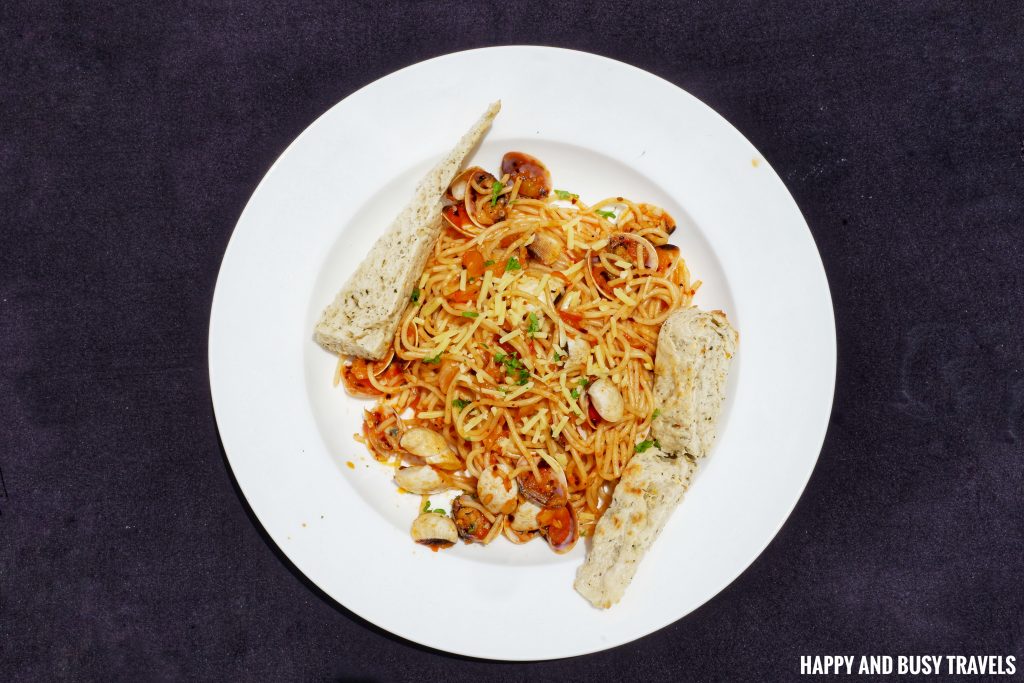 This one is my favorite! Even though this dish can feed 1 to 2 persons, I can finish this by myself hahaha.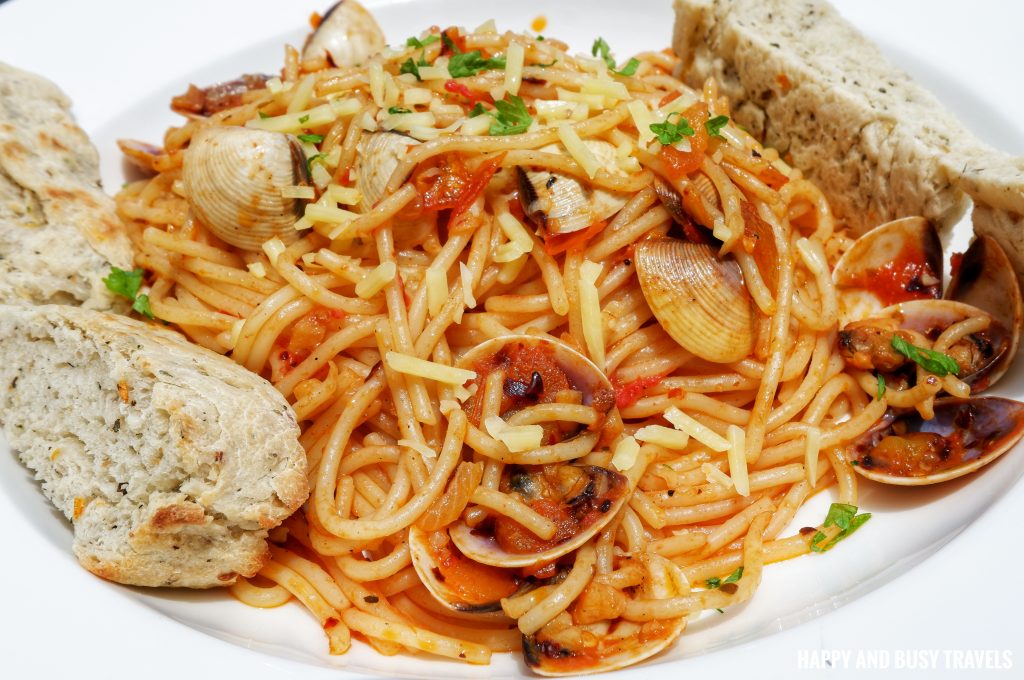 Honestly, I am not a seafood lover type of foodie, but I really liked this pasta dish. They blended the sauce very well with the clams, tomato sauce, herbs, spices, and cheese. You mush order this one when you visit them.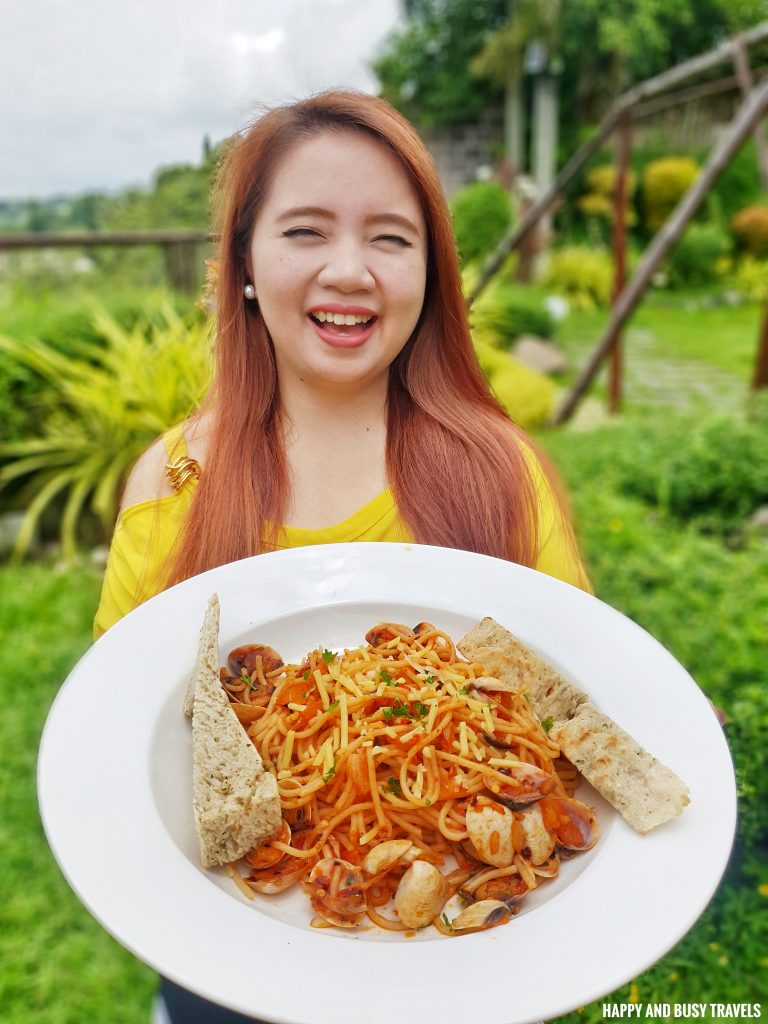 Adobo sa Puti
Adobo is one of the most popular Filipino dishes, but Guada's Bistro gave it a twist. Basically, this should be dark in color because there is a lot of soy sauce, but they made the dish white/clear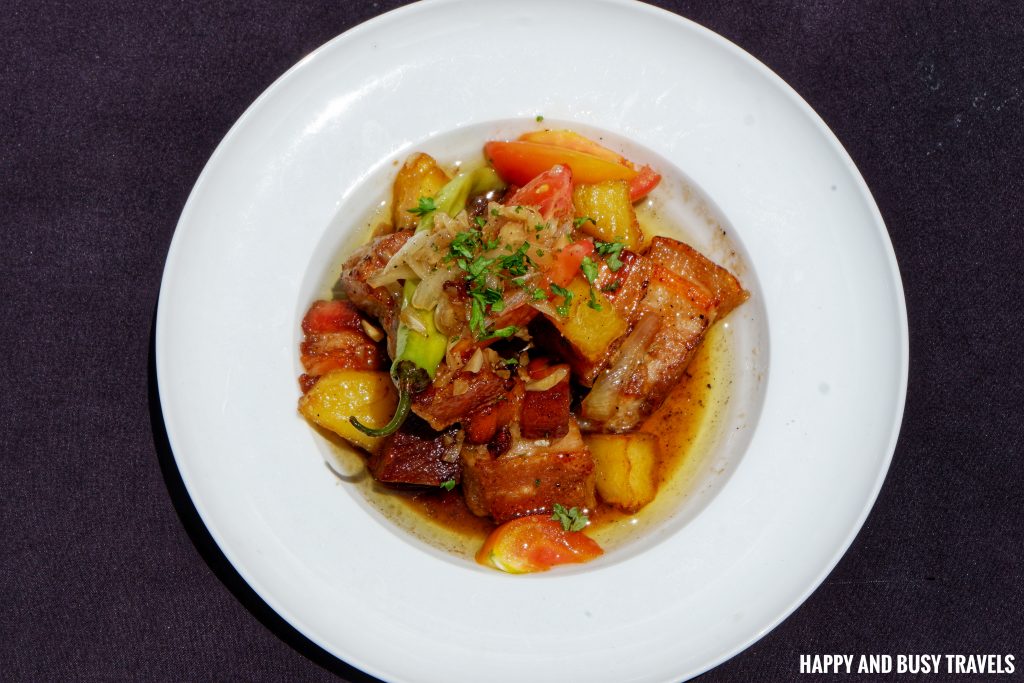 This dish is good for 1 to 2 persons. It tasted good and this version is also nice, I can't imagine having tomatoes in Adobo.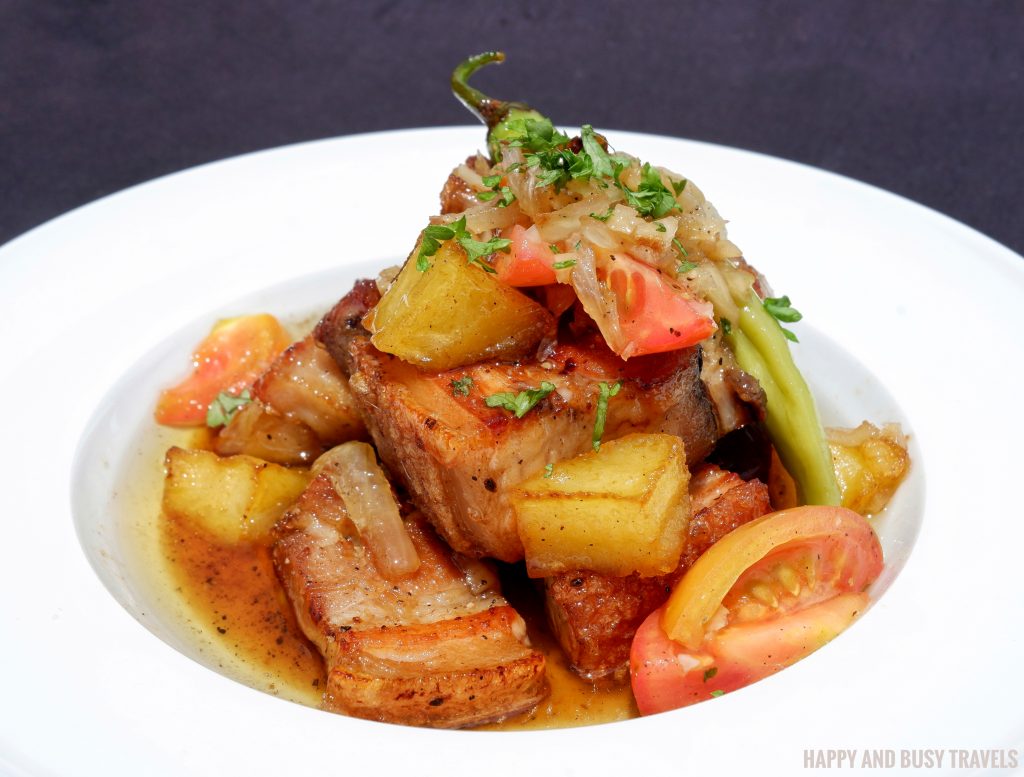 Drinks
Finally, Busy and I had a drink. I am not sure what this is called, but it has a splash of alcohol, some citrus juice, mint, cucumber, and soda. It actually tasted good. Show this to the restaurant if you want to order one. 🙂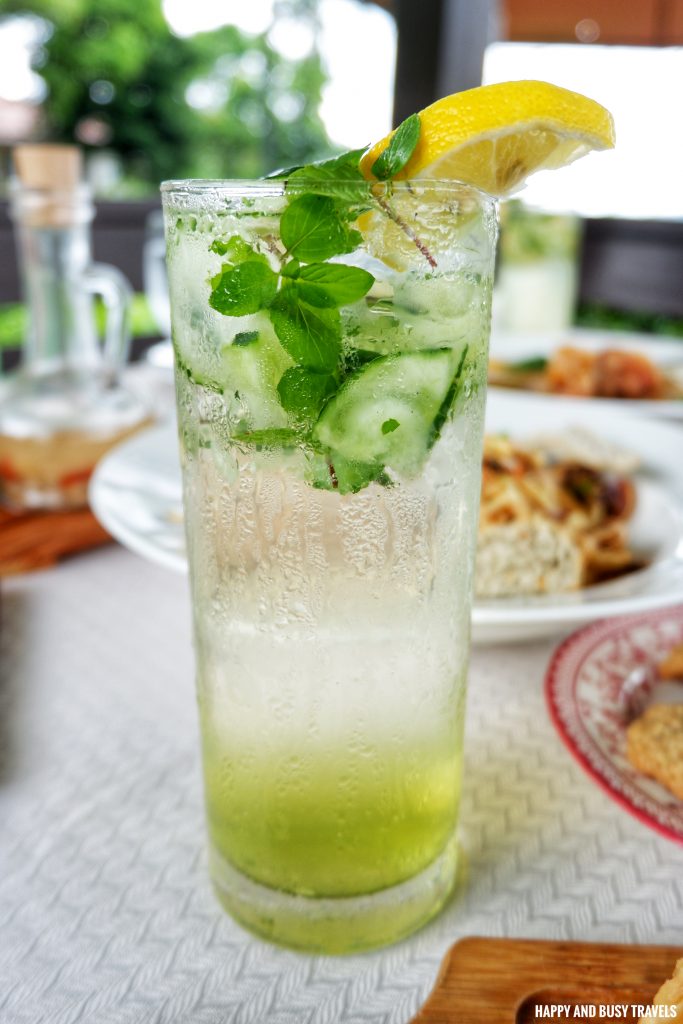 Menu of Guada's Bistro
Happy and Busy's Smileys for Guada's Bistro
Guada's Bistro is one of the best restaurants in Tagaytay. Overall, we had a great time eating and enjoying the place.
Food

Everything tastes good.
Location

It's just beside the main road, there is a lot of parking slots, and it is very accessible by public transportation or by private car.
Ambiance

I love the ambiance! We can easily see Taal Volcano.
Value for money

Everything is priced right.
Service

Service is the best! All of the staff are very attentive and attend to our needs. Their manager too is very hands-on in their operations.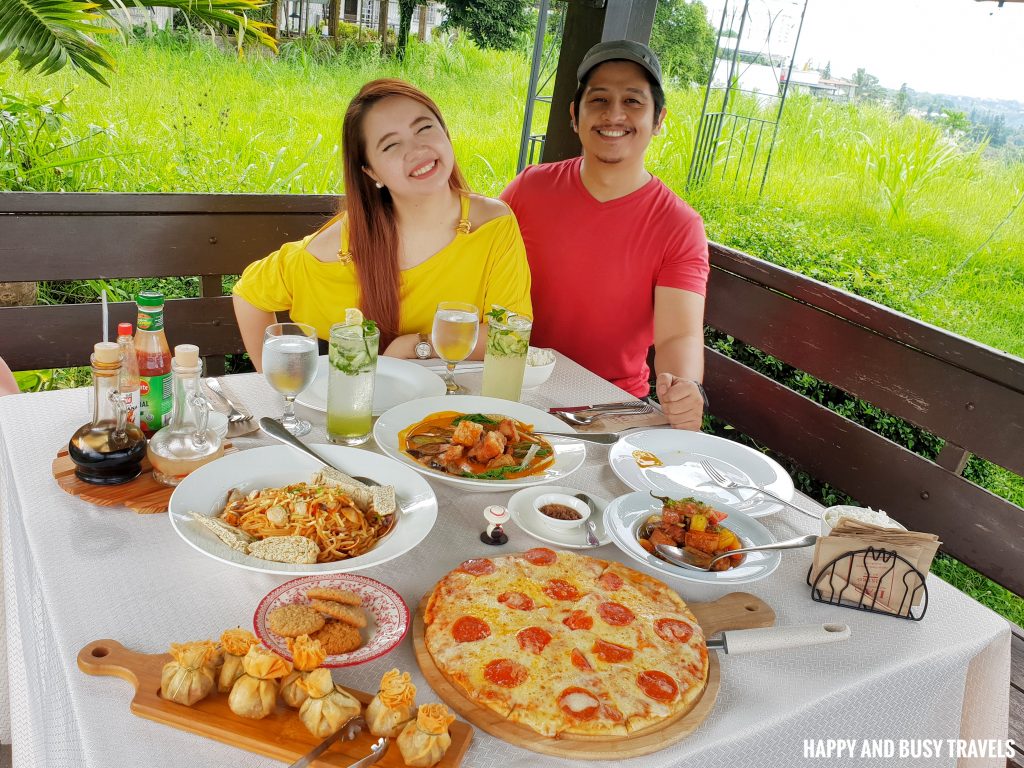 More exciting food and drinks review at: https://happyandbusytravels.com/category/food-and-drinks/