Cebu Pacific ASEAN Seat Sale
Philippines' leading airline, Cebu Pacific, is having a seat sale to boost its international network this coming week. Cebu Pacific ASEAN Seat Sale is here!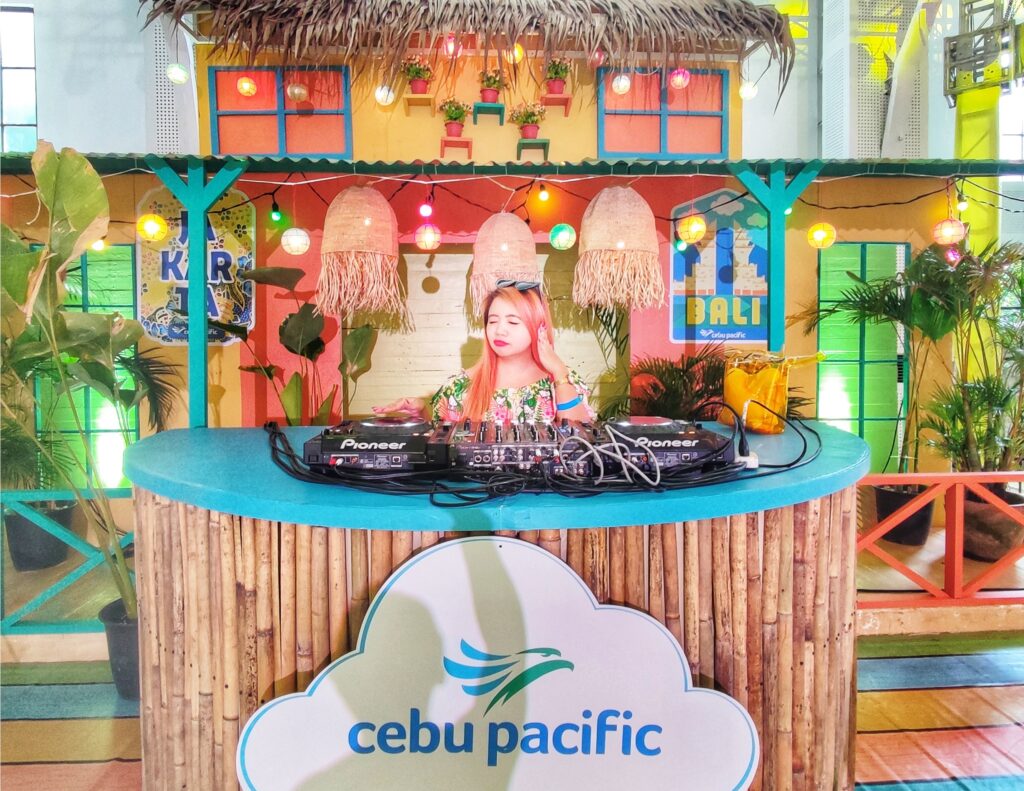 Here is a quick video about the sale, so watch this first.
When is the Seat Sale?
The seat sale will start on Monday, October 17 to October 31, 2022, for as low as Php 999 (one-way base fare). The travel period is from October 17, 2022, until March 31, 2023, so you can immediately enjoy the sale on the same day or plan for the upcoming months.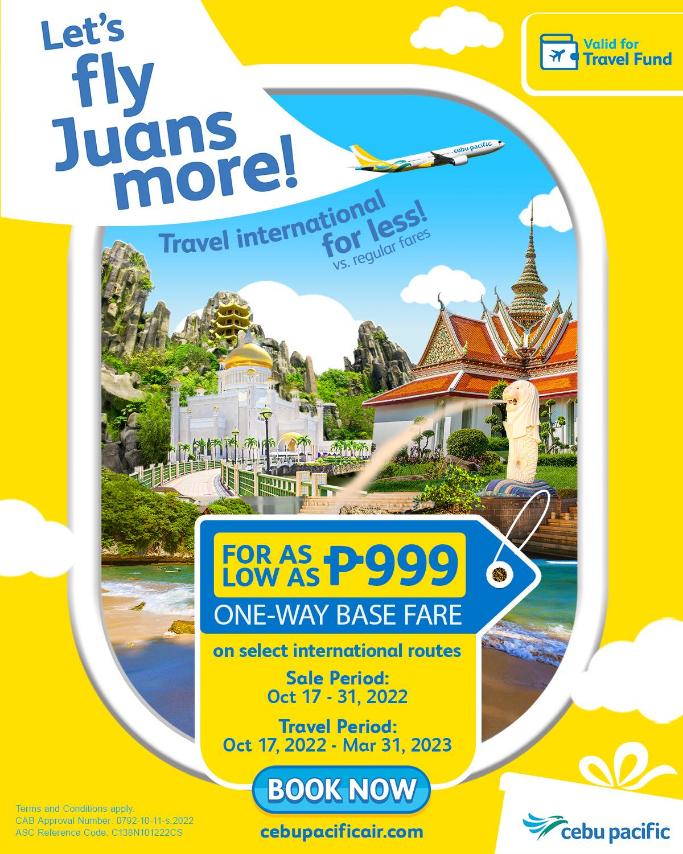 Cebu Pacific also increased their flights to a lot of destinations like Brunei, Bangkok in Thailand, Bali and Jakarta in Indonesia, Kuala Lumpur in Malaysia, Hanoi and Ho Chi Minh in Vietnam, and Singapore.
What are the Included Destinations?
To summarize, here are the number of flights to the destinations that will be on the Cebu Pacific ASEAN seat sale:
Ho Chi Minh 4x weekly
Hanoi: 4x weekly
Malaysia:
Kuala Lumpur: 4x week
Kota Kinabalu: 2x weekly
Indonesia:
Bali: Daily
Jakarta: 2x weekly
Singapore:
Manila-Singapore: 3x daily
Cebu- Singapore: 3x weekly
Davao-Singapore: 2x weekly (starting Oct. 31, 2022)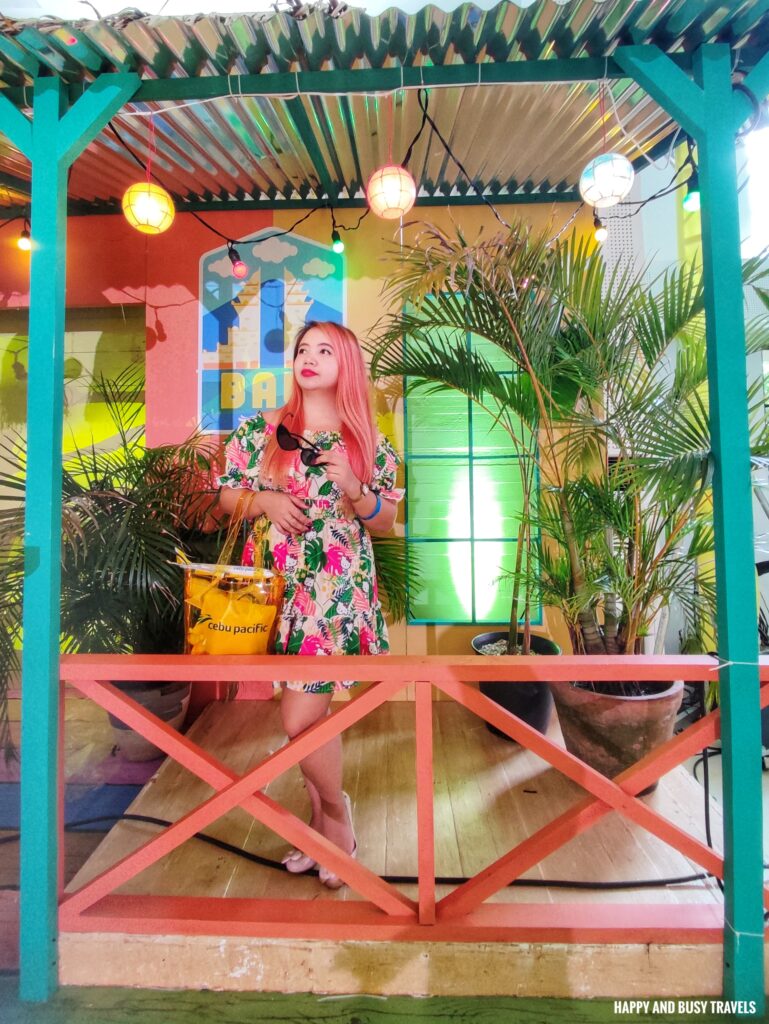 Other Information
As of this writing, Cebu Pacific flies directly to 19 international destinations, which is good because it means we can now travel cheaper abroad! Some of the destinations include Osaka, Fukuoka, Narita, Nagoya in Japan, Sydney in Australia, Seoul in South Korea, and Dubai.
So, are you already planning of going to any of these destinations?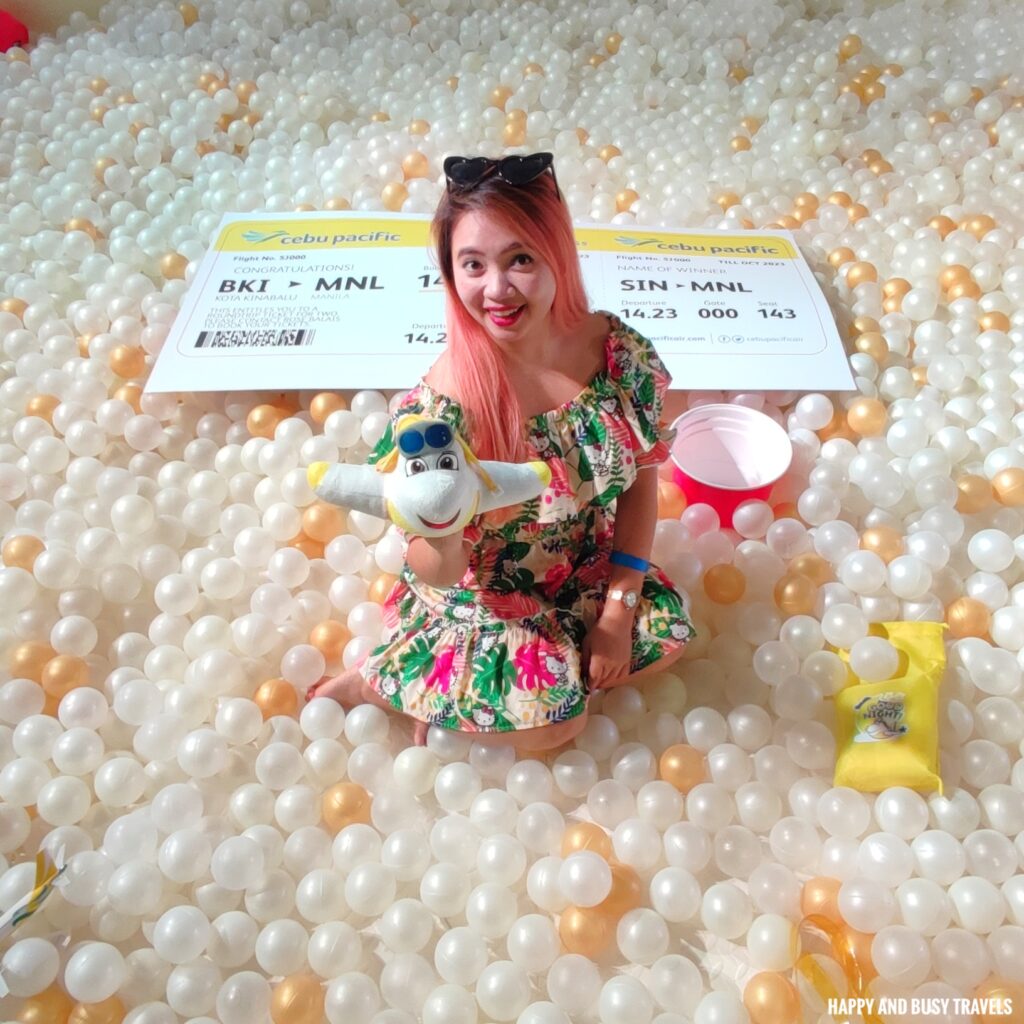 Cebu Pacific has maintained a multi-layered approach to safety which includes operating with a 100% fully vaccinated crew, and 95% of them have been boosted already.
So, what are you waiting for? It is time to make a countdown and book a ticket on October 17!
Let's Fly JUANs More!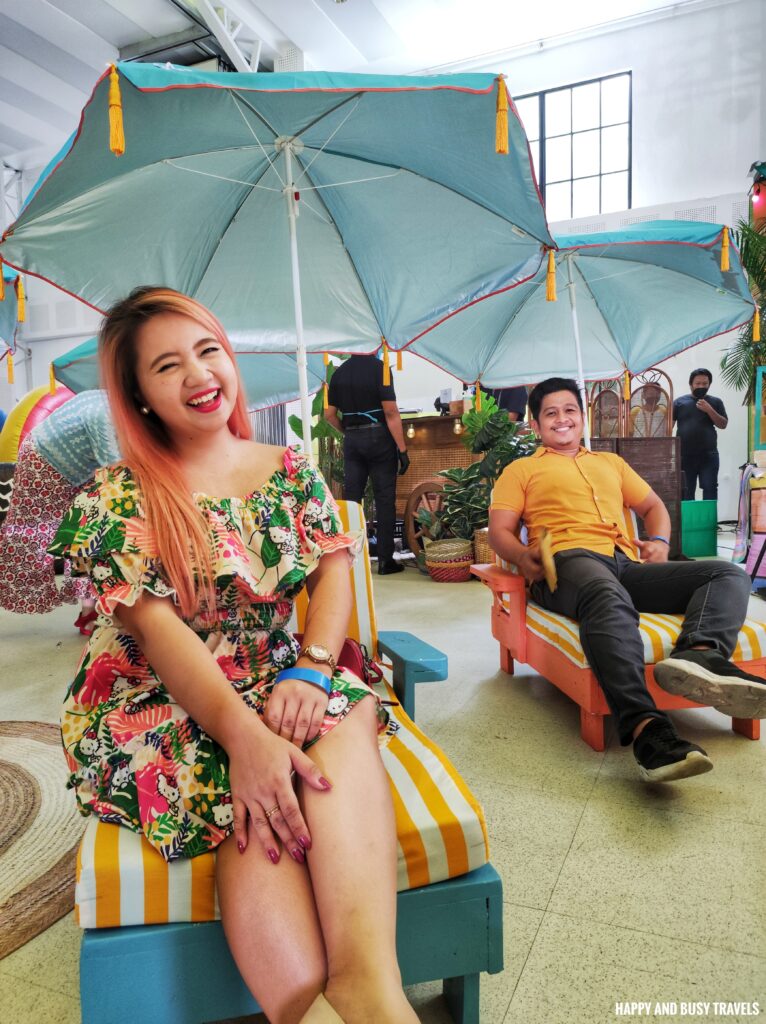 More services are at https://happyandbusytravels.com/category/service/ so do not forget to check it out!
Like! Follow! Subscribe! to our social media accounts: