It's Chavez Estate's first anniversary! So we returned to Chavez Estate together with some of my blogger friends 🙂
Read our first visit at Chavez Estate, Silang Cavite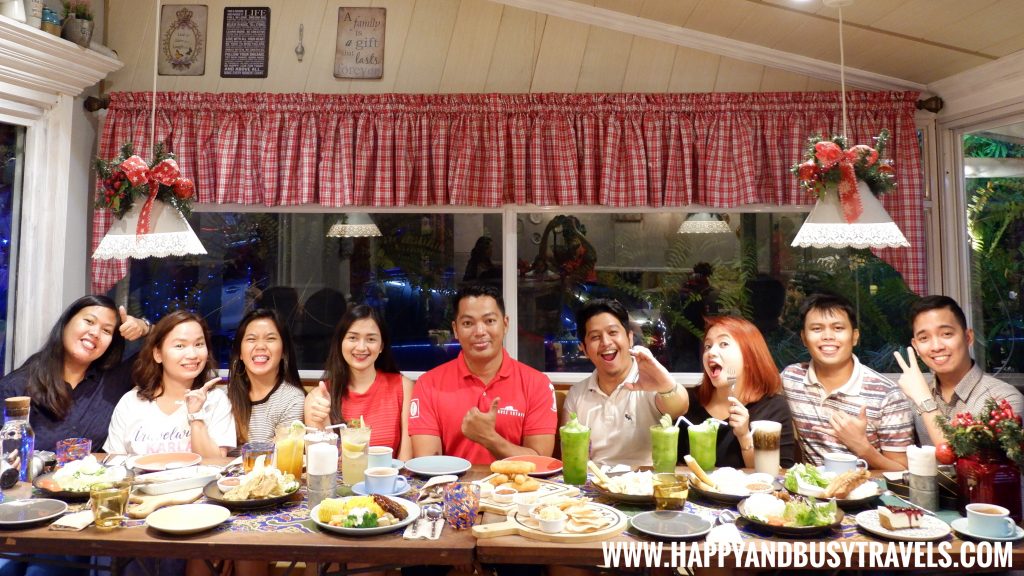 Chavez Estate added few tables and chairs because they expected a lot of guests on their first anniversary.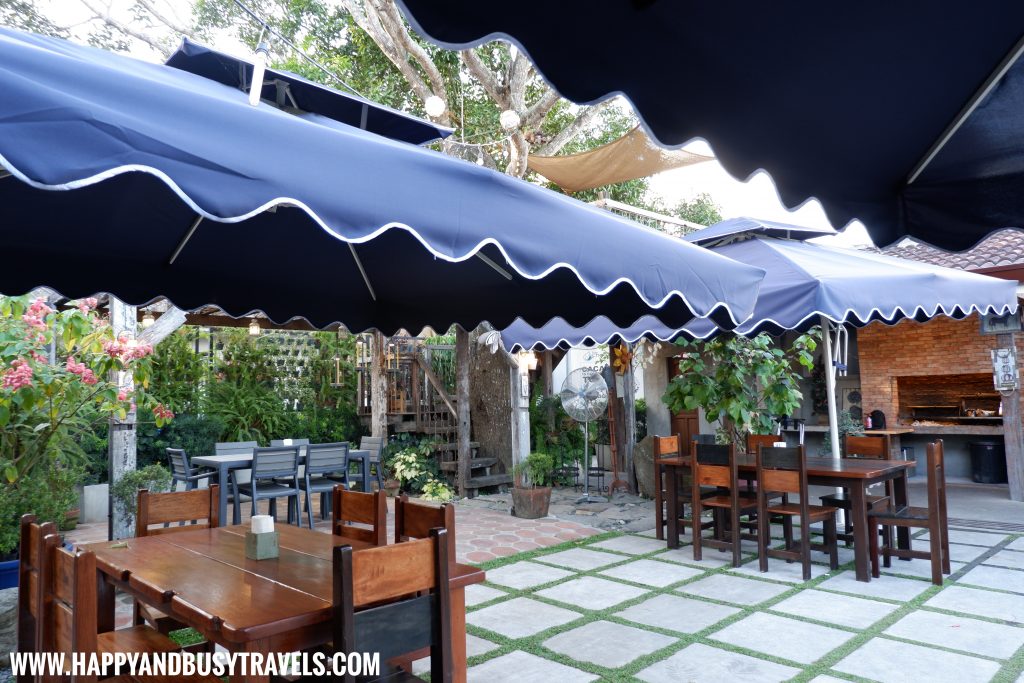 Their expectations came true! There were a lot of people during the morning and our visit at night.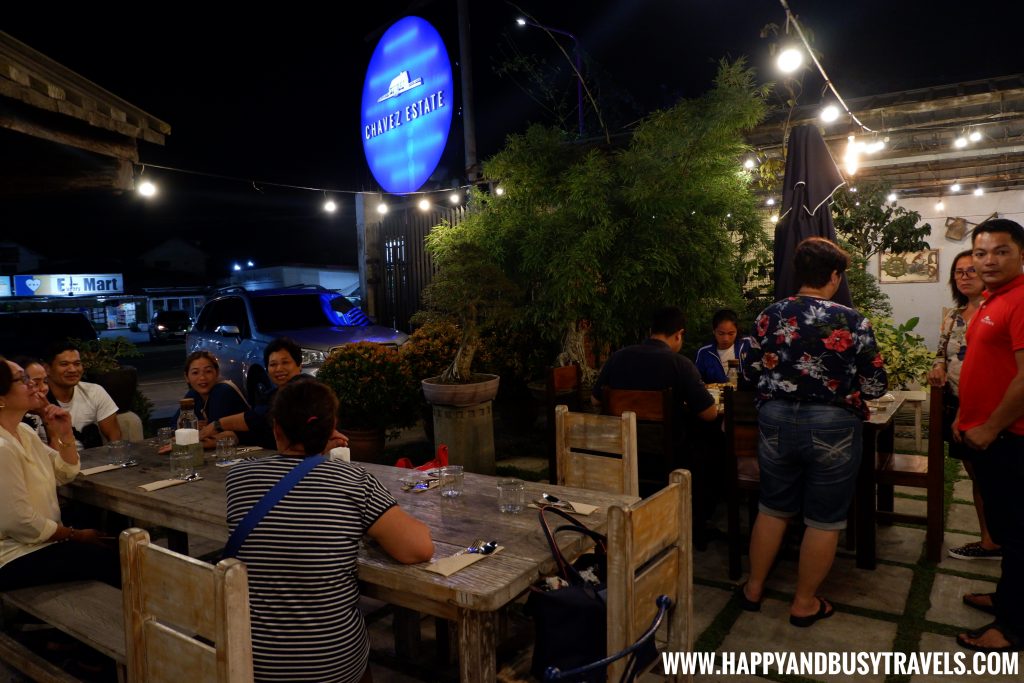 Yummy dishes!
Here were the dishes that we ordered, aside from the dishes that we already ordered in our first visit.
Prime Rib Steak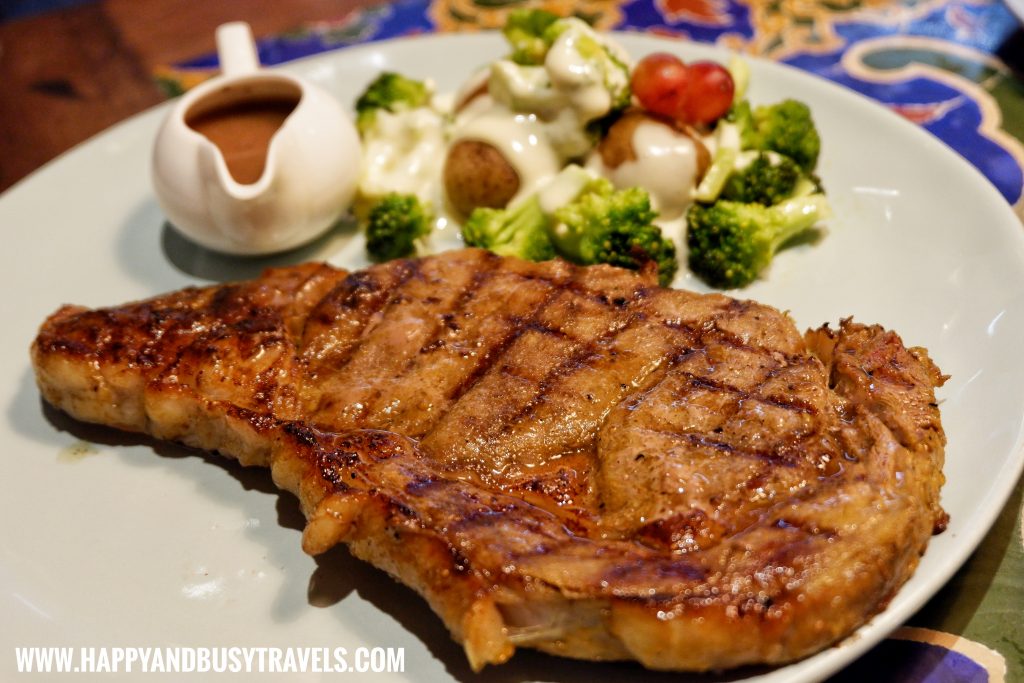 Mozzarella Sticks
You can't go wrong with fried mozzarella sticks!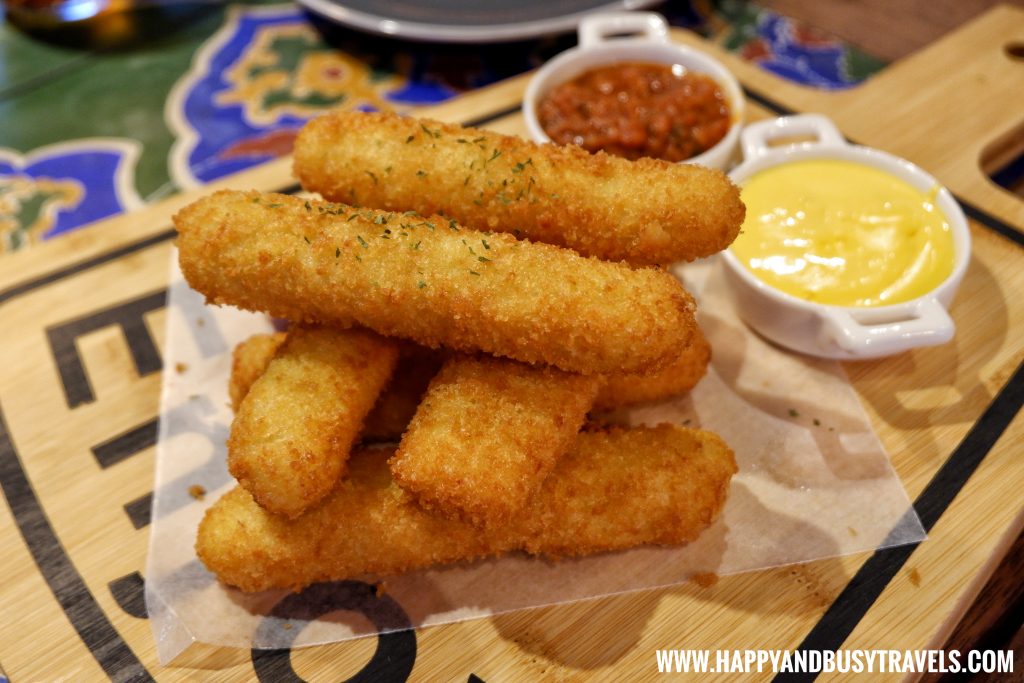 Deconstructed Wonton Chicken Taquitos
Ever saw a taquitos that does not look like taquitos? Hahaha because this one is deconstructed. You may choose how much of the ingredient goes into your taquitos.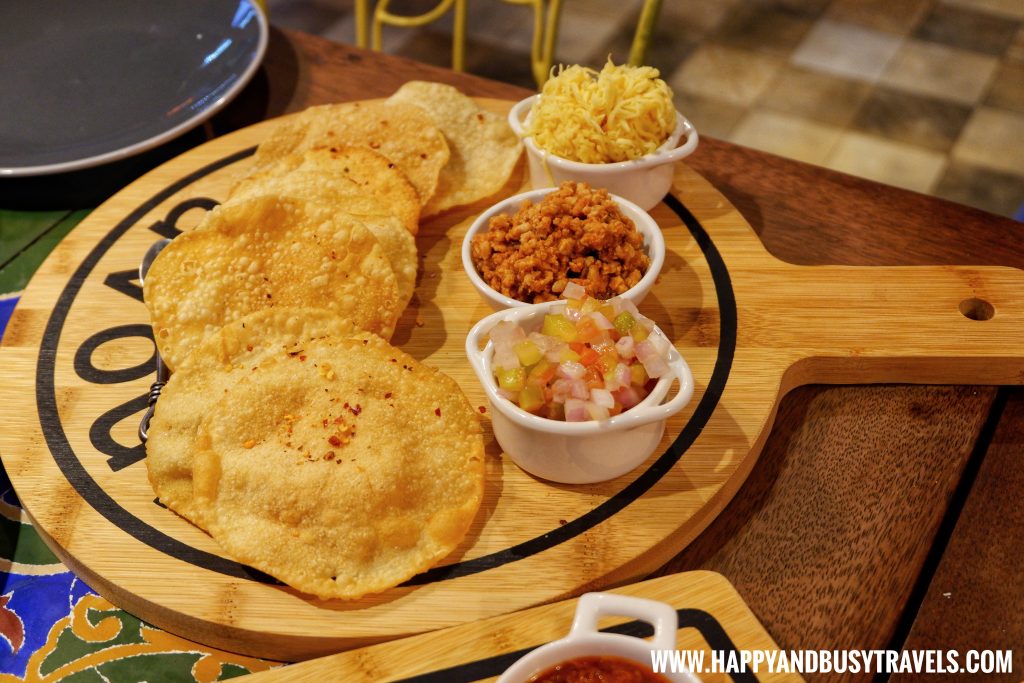 I had mine… full of cheese and chicken! hahaha
Chicken Veronique Linguine
This pasta was made out of butter and sherry plus grapes!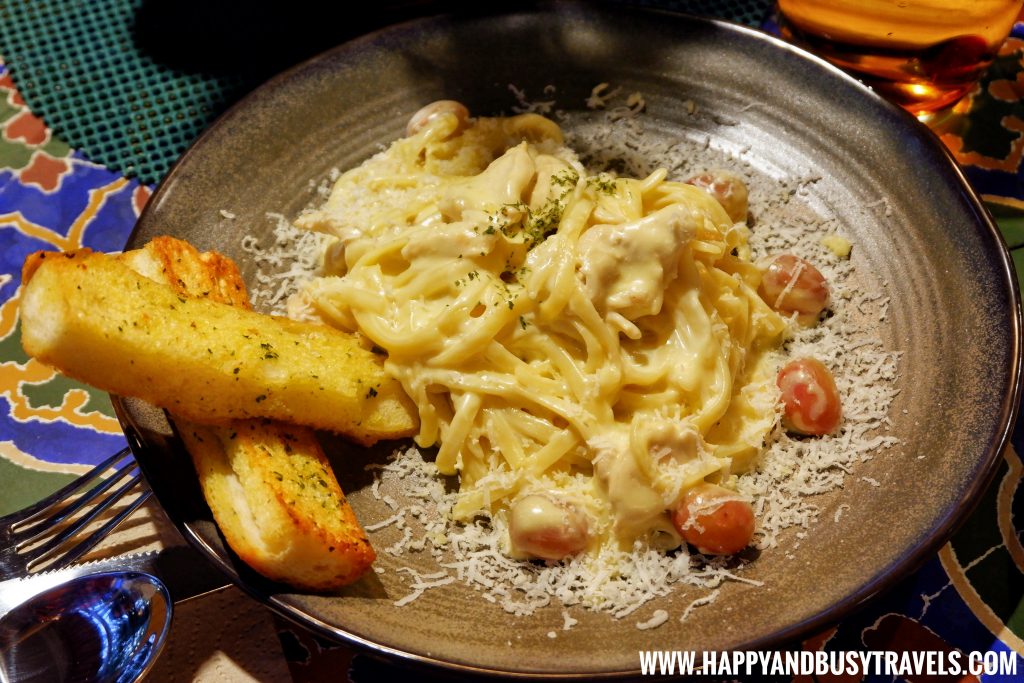 I love how did the grapes complimented the taste of the pasta 🙂
Yin Yang Pasta
When we read this in the menu it looked interesting. First of all it is vegan friendly and this pasta is the sampler of all of the sauces.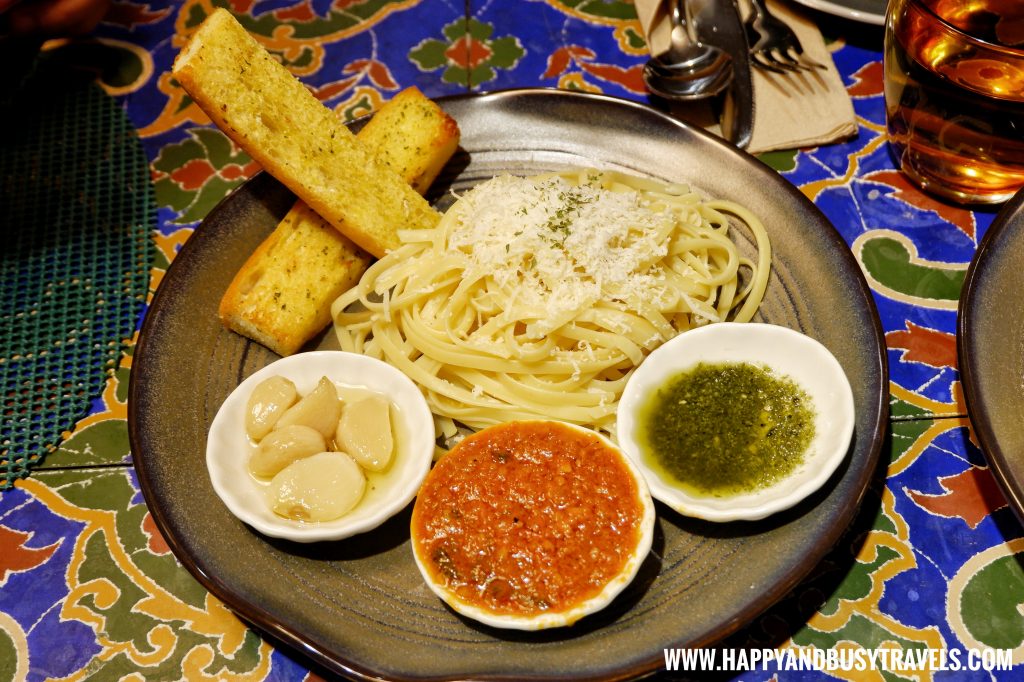 The trick in eating this pasta is mixing all of the sauces namely: Roasted Sicilian Garlic, Fiery Marinara, and Basil Cashew Pesto.
We mixed it all together and it really was good! We never thought that mixing a lot of sauces can taste great!
Sustamina Grilled Honey Chicken Barbeque
Taken from the farm of Sustamina, this chicken is served fresh daily.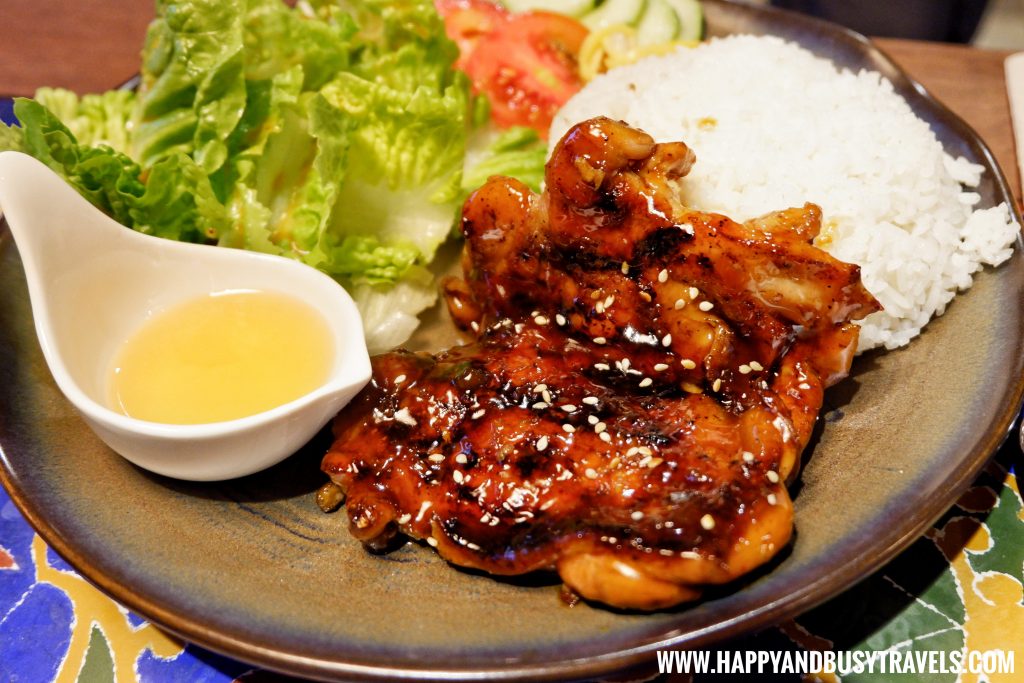 Even though I did not order this one, I got a taste of it 🙂 I wish I also ordered this one hahah I love how the sweetness and saltiness of the dish blended.
Chavez Baby Back Ribs
The classic baby back ribs is also served in the restaurant.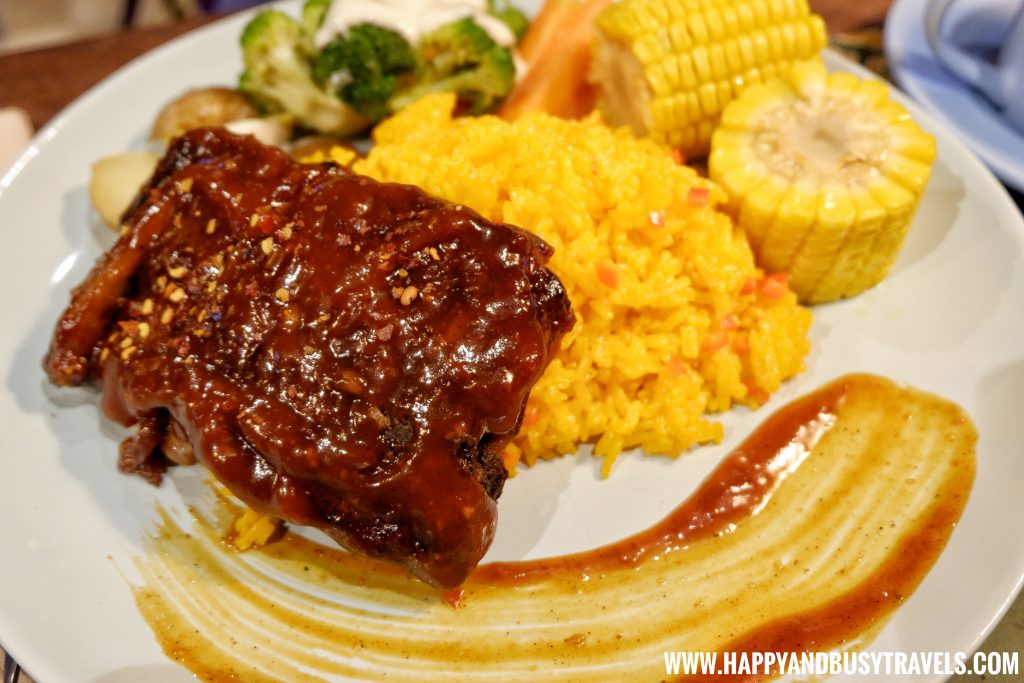 There is no need for a knife because the meat immediately goes out of the bone! That's how tender the meat is!
Grilled Pork Steak with herbed butter and Aglio Olio Linguine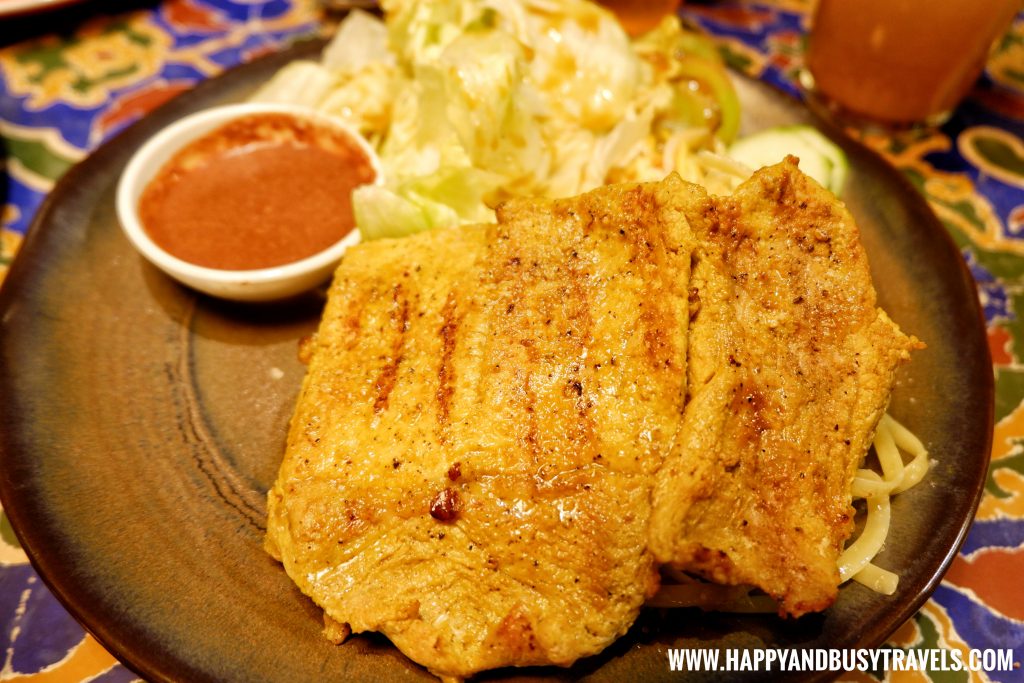 Even though I did not had a taste of this one, I like how it was paired with linguine. According to my friend, this one tasted good.
Papa Bert's Kilawin
A classic Filipino dish, the kilawin. This dish is made out of meat cooked in vinegar. There is no actual heat in cooking, but the meat will cook on it's own through the vinegar.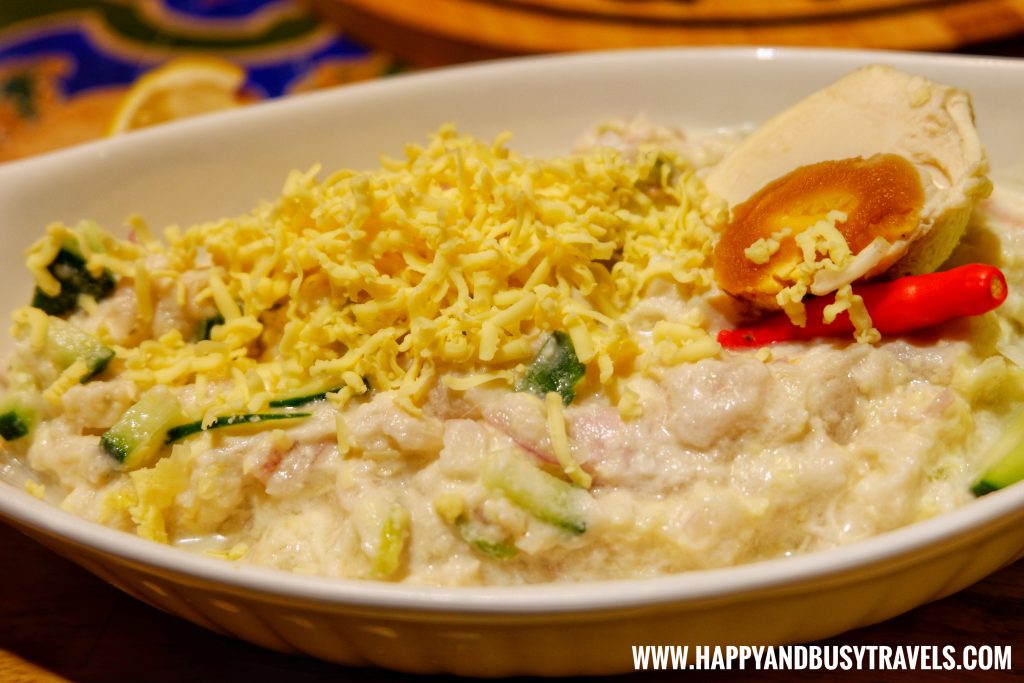 Blueberry Cheesecake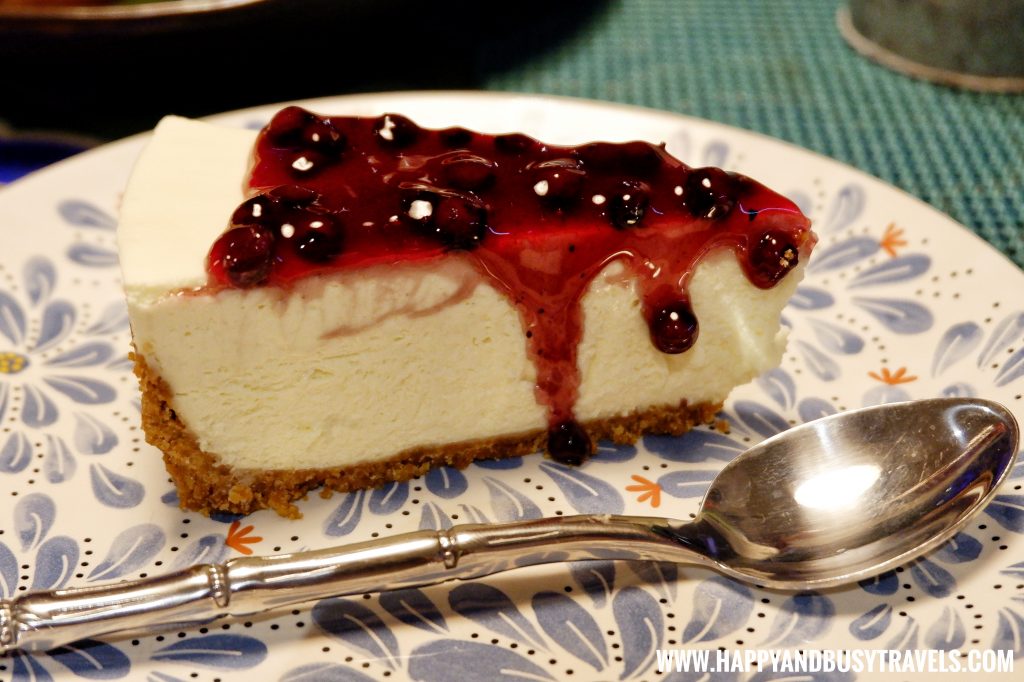 We had fund in the first anniversary of Chavez Estate especially they have drink-all-you-can Hot Chocolate!