Chick A Minute, Chicken Wings and Food Delivery Service in Cavite
During the quarantine, having my favorite food is kinda hard. Good thing Chick A Minute, is here to deliver my favorite chicken wings!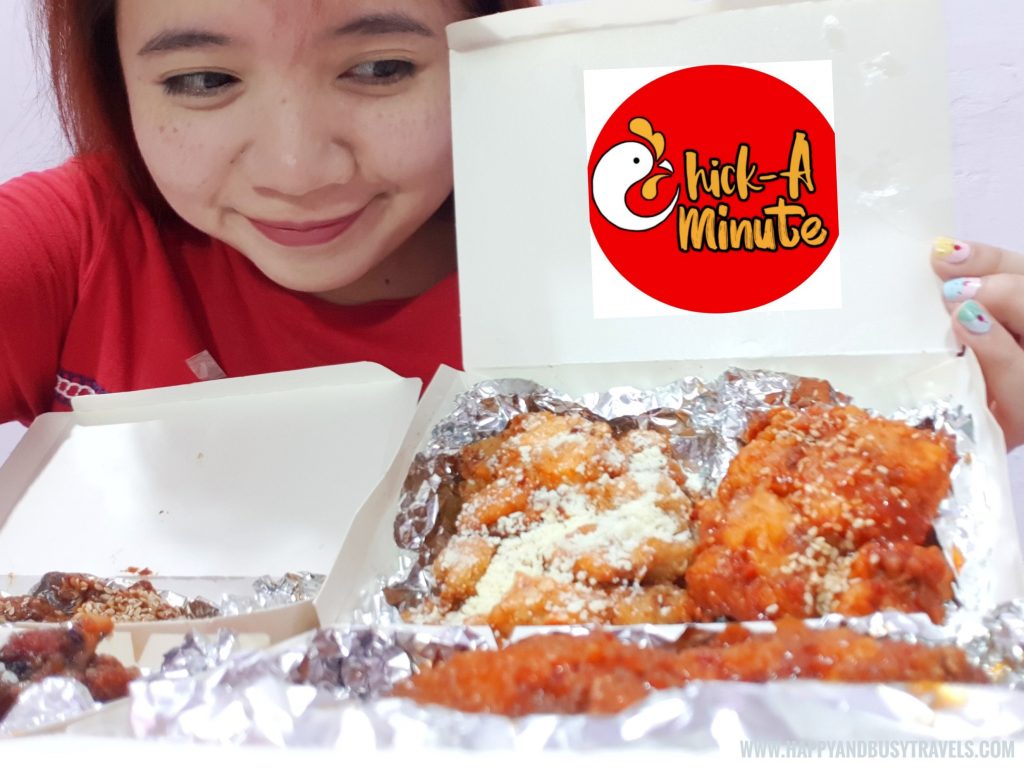 Chick-A-Minute is a newly establish food store that concentrates on their delivery service.
Other Information About Chick-A-Minute
Facebook Page: https://www.facebook.com/chickaminutedasmabranch/
Cut-off time for orders: 2PM everyday
Delivery through Lalamove
Menu
Chicken Wings
6 pieces = Php 149
12 pieces = Php 249
Boneless Chicken
2 flavors in a box = Php 299
Flavors
Spicy Buffalo
Honey Teriyaki
Garlic Parmesan
Spicy Korean
Cheese Sauce
75g pack = Php 30
My Chick-A-Minute Experience
Yay! My order arrived after a few minutes! It was actually fast! A few minutes ago I just ordered through their Facebook page.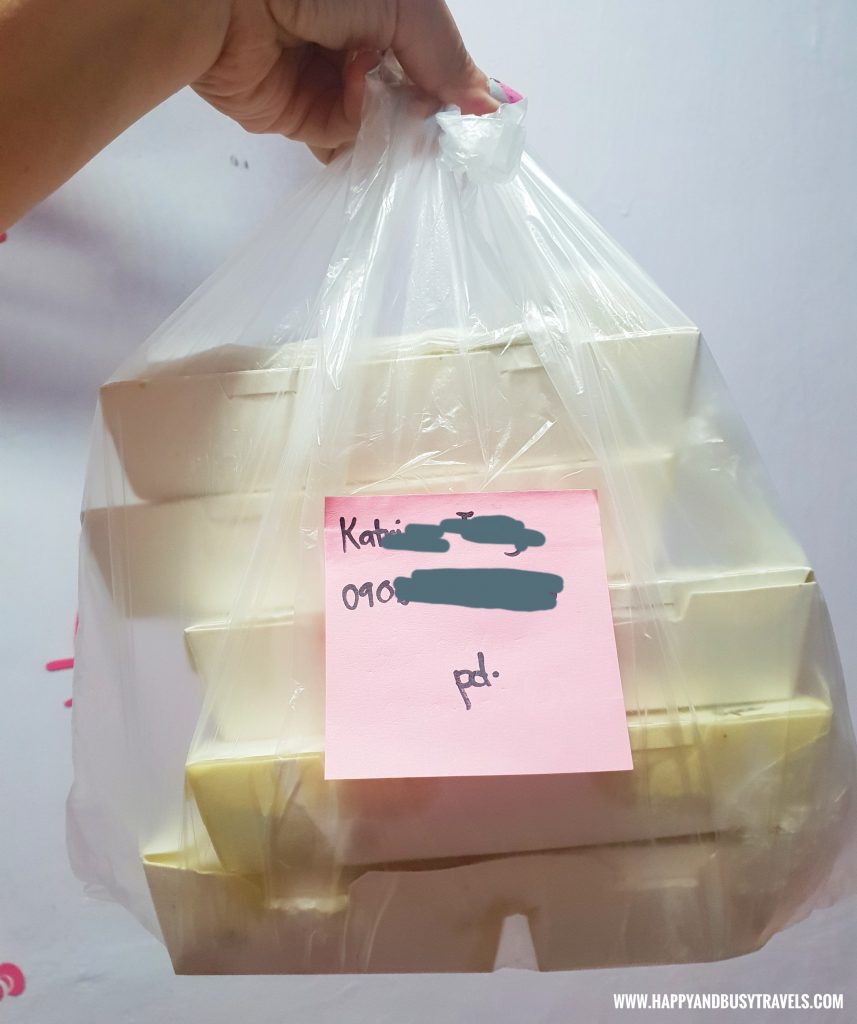 Each box looked like this, and the wings were properly wrapped in aluminum foil so there will be no spills.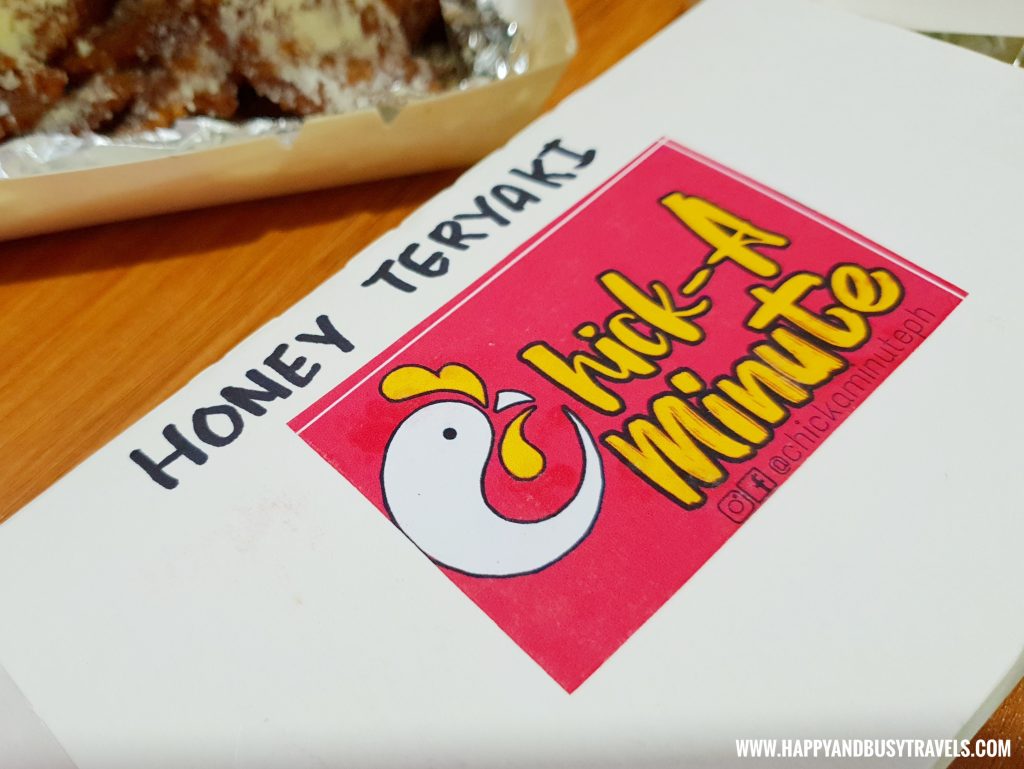 I'm going to show you how it looks like when delivered, and I am not going to fix the food to look better in the camera. Why? Because I want to show you what you really have to expect. 😊
The Chicken Wings
Honey Teriyaki Chicken Wings
I first tasted the Honey Teriyaki flavor. It tasted sweet and salty, but it's more of the saltiness.
It tasted good but I love if the sweetness level is increased. Oh, by the way, I love the amount of sesame seeds! There is a lot!
Spicy Korean Chicken Wings
Asian loves sesame seeds, so here is another Asian flavor, the Spicy Korean. I love this one! It tasted sweet, a bit salty, and of course spicy!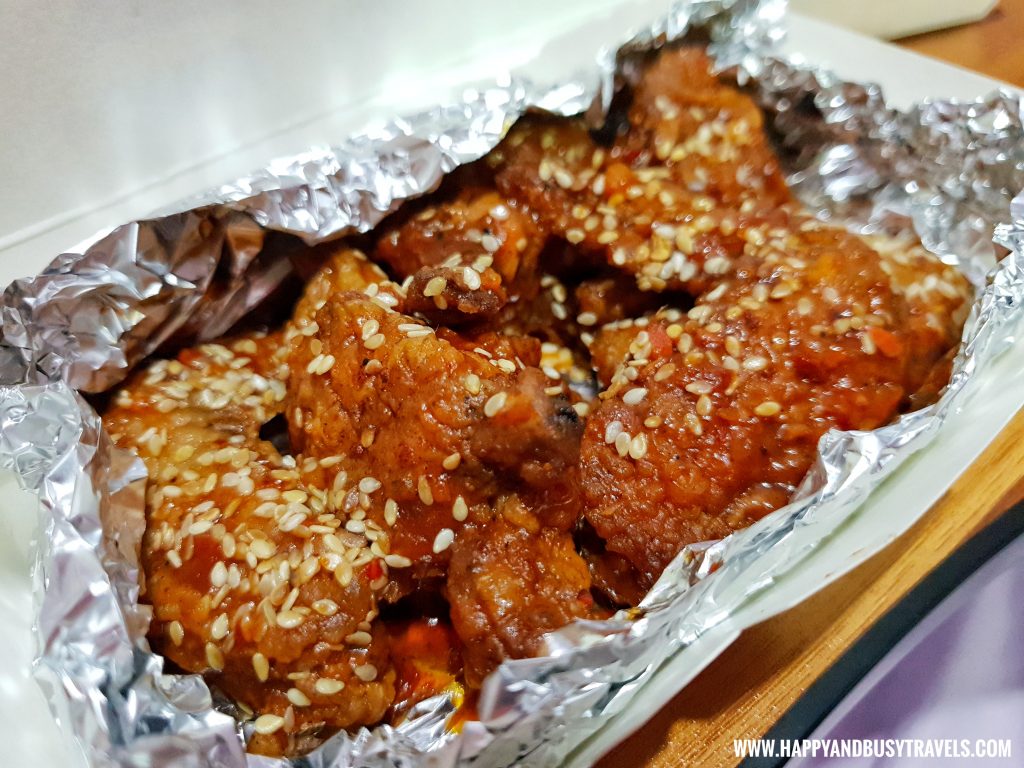 Garlic Parmesan Chicken Wings
For those who is not a fan of spicy or sweet flavors, this Garlic Parmesan flavor is right for you. There is a generous amount of Parmesan Cheese on the wings, and it complimented the fried chicken wings. I didn't tasted the Garlic too much, so I think, the garlic flavor should be added more.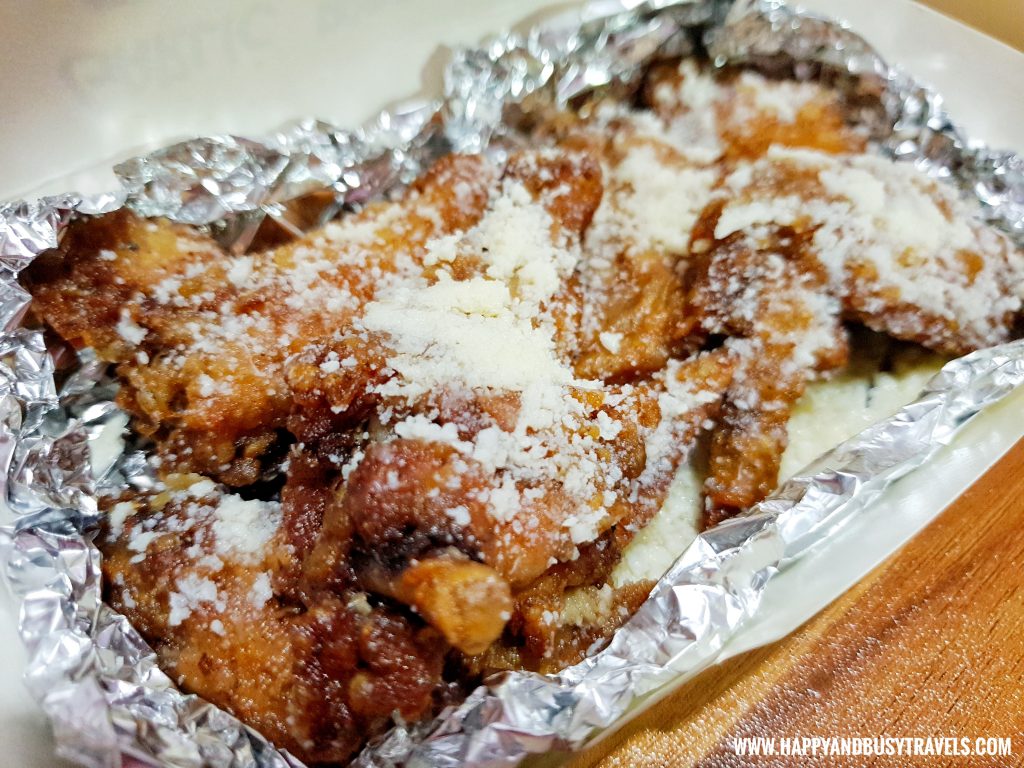 Spicy Buffalo Chicken Wings
Lastly, we had the Spicy Buffalo flavored Chicken Wings. This is one of my favorites! It has the right spiciness, and it is not the sour type. I actually like spicy foods, so I really enjoyed the spicy flavors.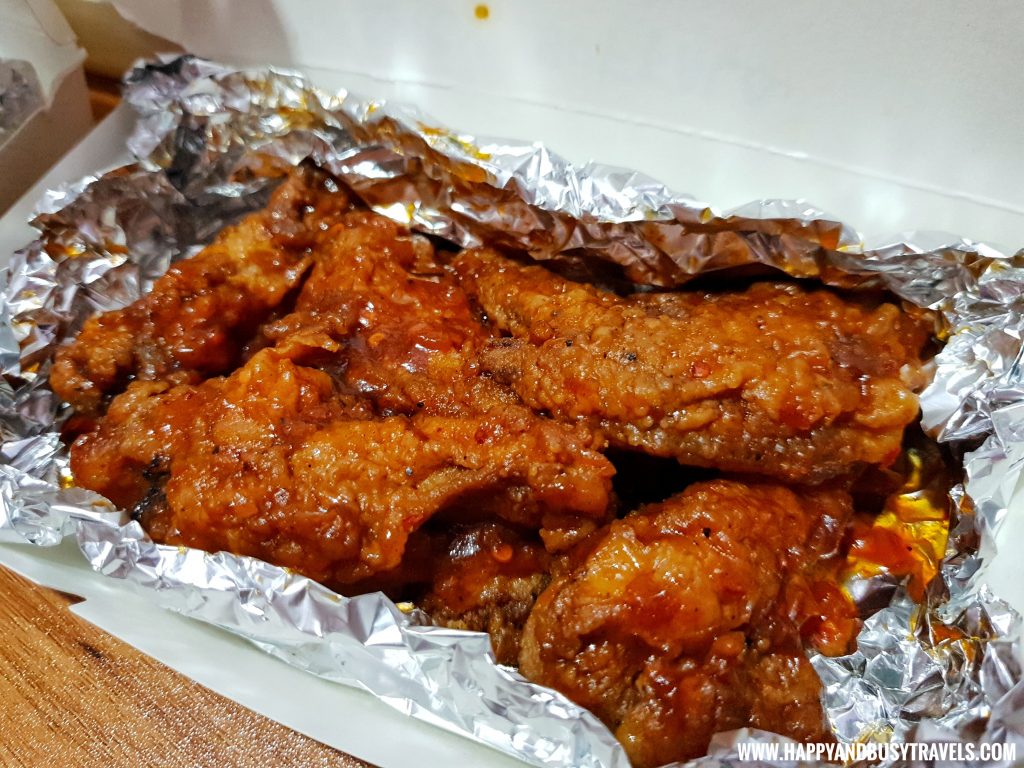 By the way, my mom liked this too! Even though she is not a fan of spicy food, she really likes this!
Boneless Chicken
Aside from the chicken wings, Chick-A-Minute sells flavored boneless chicken. As you can see in the pictures below, the food box is full of chicken bites! For just P299 the serving is really a lot.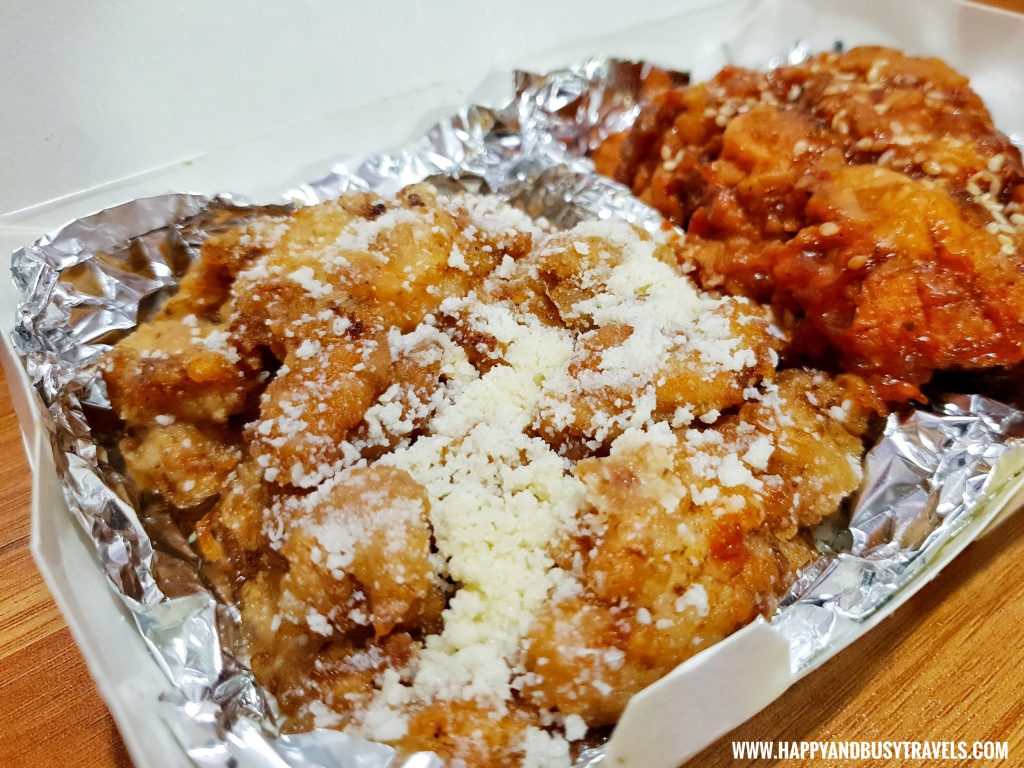 I ordered the spicy Korean and garlic Parmesan flavors for my boneless chicken. They have the same taste like the chicken wings, but I like this better because I do not have to take it out of the bone.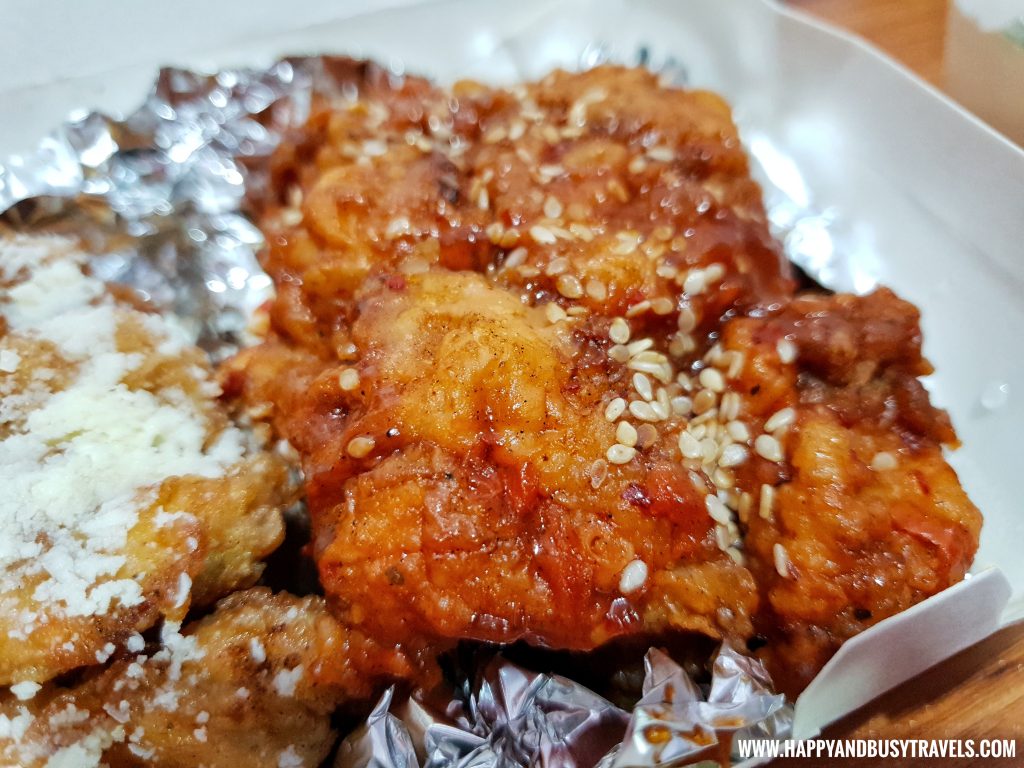 Take note! Even though these are boneless, the chicken are juicy.
Happy and Busy's Smileys for Chick A Minute
During the quarantine, Busy and I were in our own homes. So, it's just me who is tasting and reviewing the chicken wings. It was actually my first time reviewing in our house instead of experiencing it in the restaurant.
Food

The flavors of the chicken wings were okay.
Value for money

The chicken wings are affordable and were priced just right for the taste and the serving.
Service 

Their service is good, from the order taking in their Facebook page up to the delivery of my food.