Vins Creation Cookies and Cakes
My go-to milk tea is Vin's Creation Milk Tea, but I just knew that they have other products. So, we tried Vins Creation Cookies and Cakes and oh my… just look into our review below. I'm sure you'll buy some after this 🙂
Important Information
Facebook: https://www.facebook.com/vinscreationmilktea/
Instagram: https://www.instagram.com/vinscreationmilktea/
Contact No.: 0916 317 3366
Here is the video of our quick review 🙂
Our Vin's Creation Cookies and Chocolate Fantasy Cake Experience
Busy and I ordered by contacting them through Facebook, then we picked up the goodies! If you want to have the goodies delivered, you may book a Lalamove.
I like the simple packaging that Vin created for these products.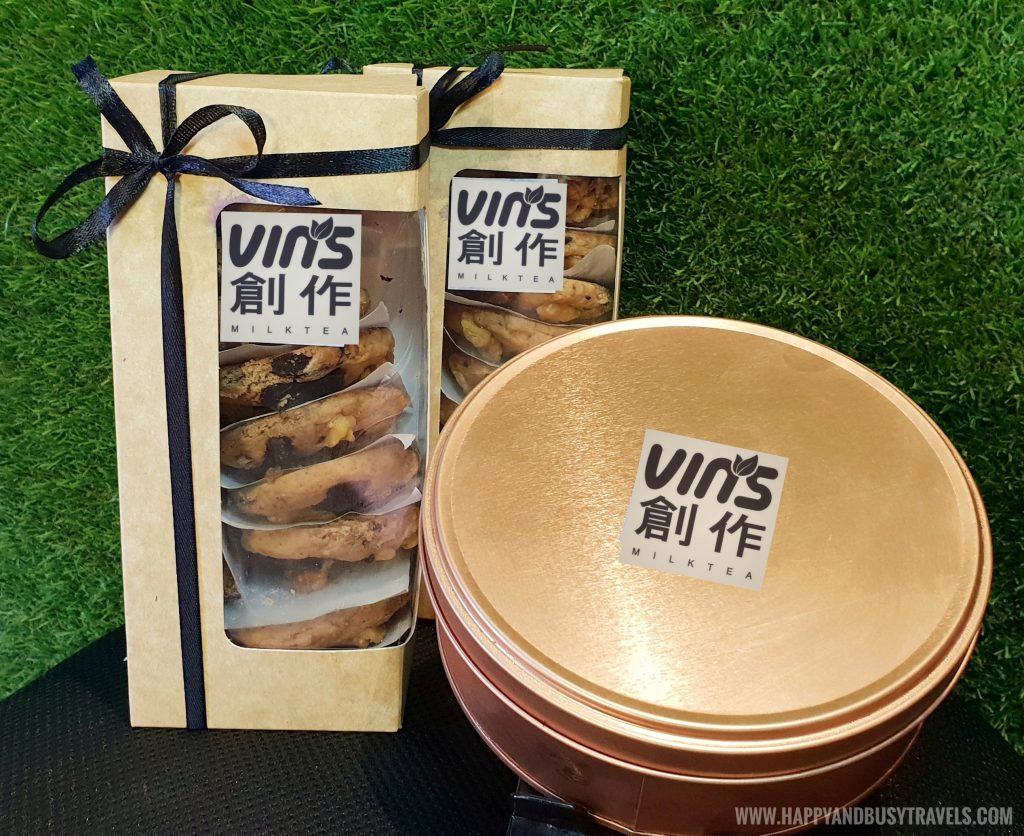 Chocolate-Walnut Cookies
Each Chocolate-Walnut Cookie box is composed of 10 pieces of mouth watering cookies.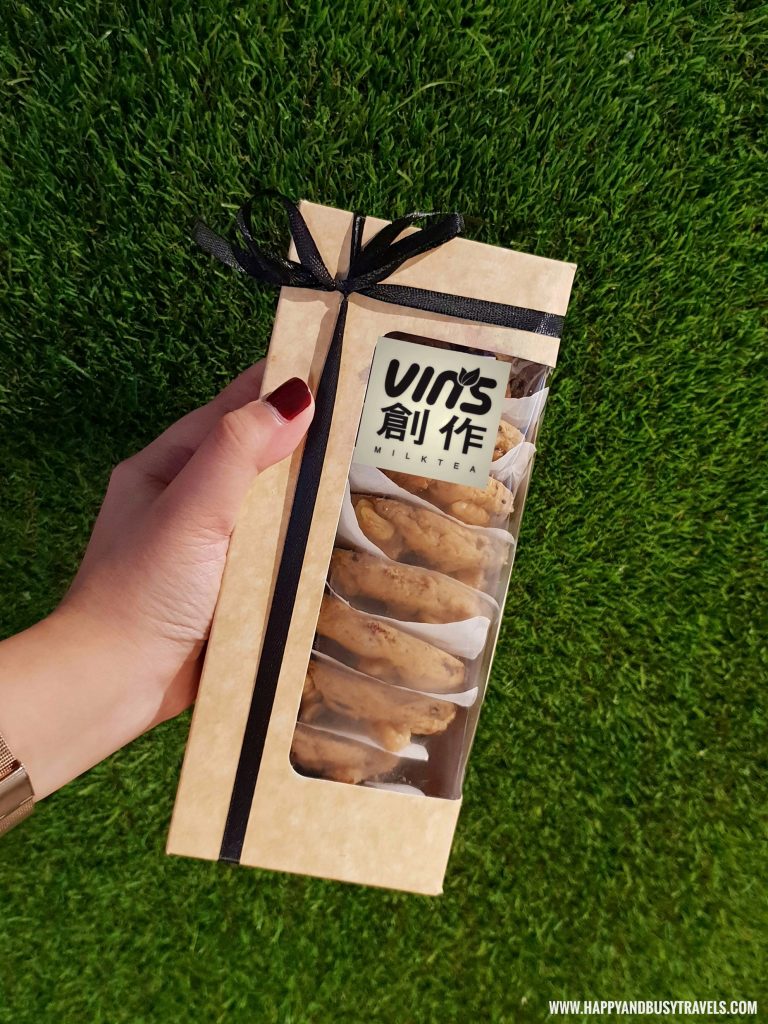 I opened the box and looked at it closely. There are at least two big chunks of chocolate bars and at least 5 bits of Walnuts in each cookie! That's a lot!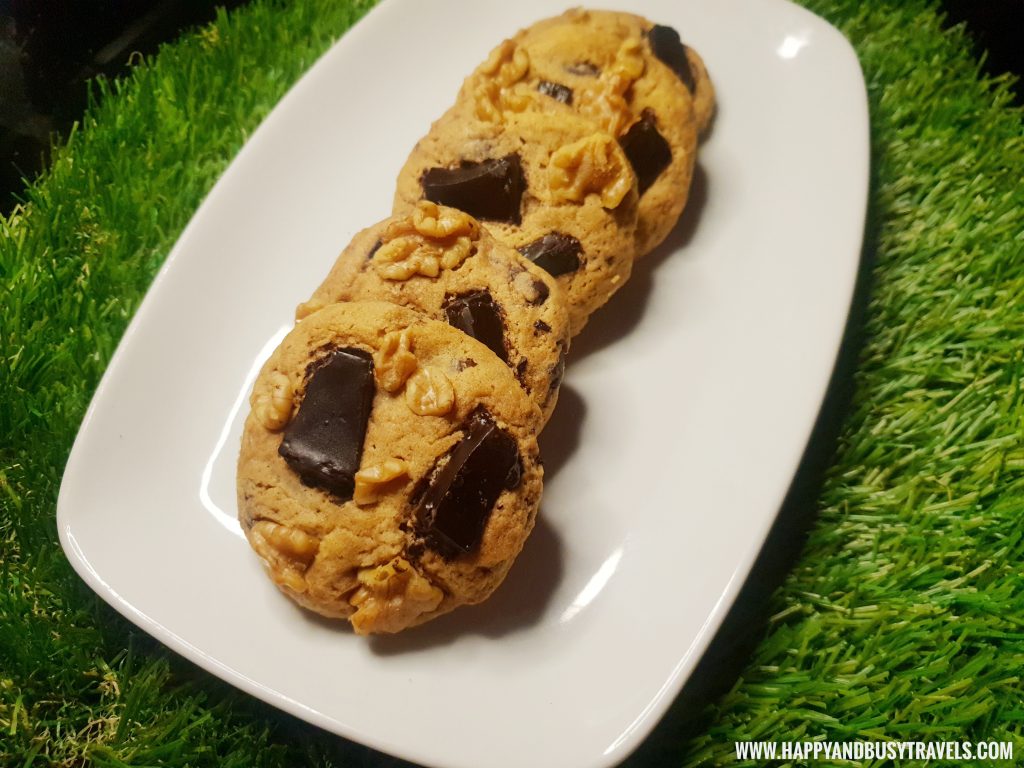 So, how was it?
Texture: I like the softness of the cookie, it is neither soft nor hard. The cookie is also from the refrigerator, so it has a bit of moisture.
Taste: The cookie is not that sweet and it tasted like a vanilla cookie that was incorporated with big chunks of chocolate and walnuts.
Chocolate Fantasy Cake
The Chocolate Fantasy Cake is famous here in the Philippines because of its simple design and superb taste.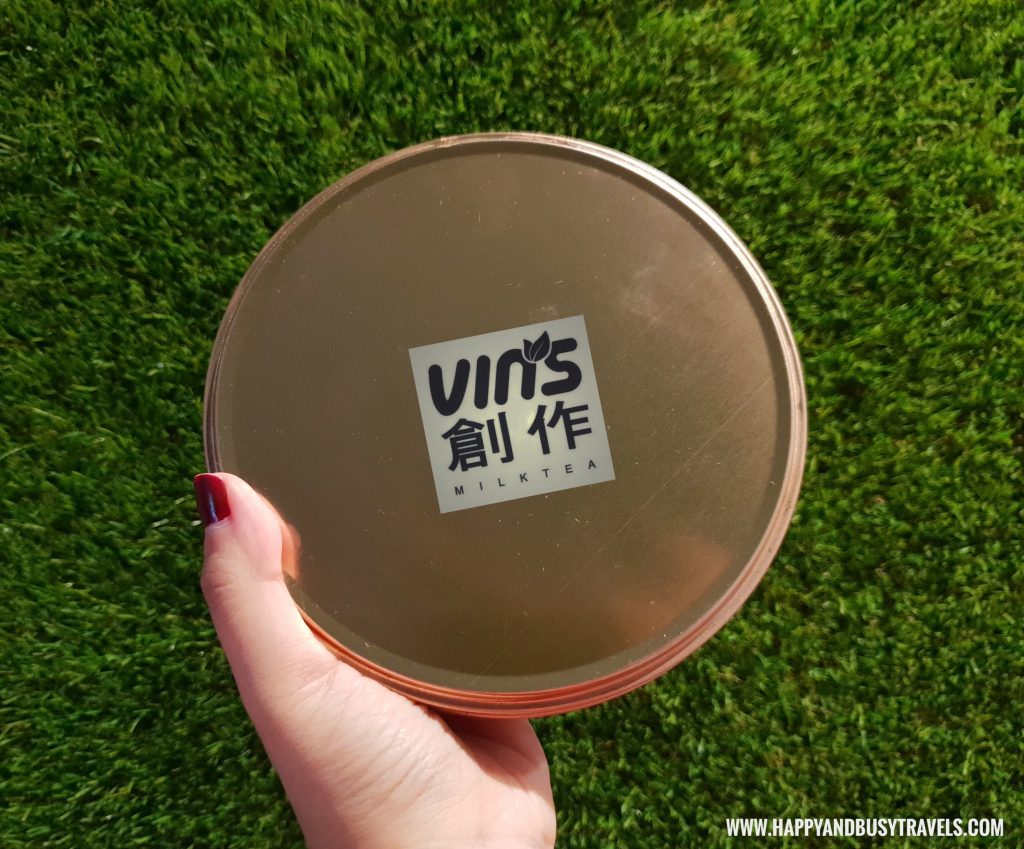 Each can is composed of 3 or 4 parts haha, I like to say it has 4 parts. First is the chocolate powder on top. Second, the crisp hard chocolate coating on the top. Third, the chocolate ganache. Lastly, the chocolate chiffon cake.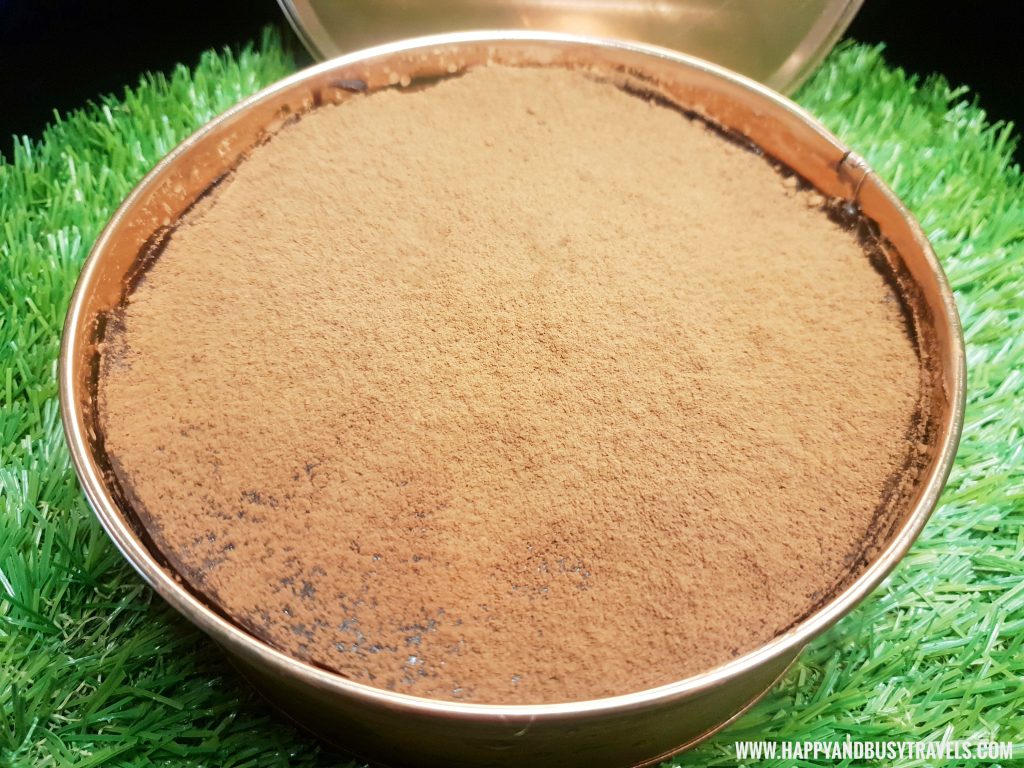 Vin told me that the best way to eat the cake is right after you remove it from the refrigerator. In this way, the hard chocolate coating is still firm and has a cracking sound when you plunge your spoon in it.
So, how was is?
Texture: I love the crunchy chocolate part at the top of the cake. When we had the cake it was our of the refrigerator for almost an hour so I was surprised that the chocolate is still crunchy. The chiffon cake inside is soft. Lastly, the chocolate ganache has the right softness.
Taste: Overall the cake tastes really good! The bitterness of the chocolate powder compliments the sweetness of the chocolate ganache.
Happy and Busy's Smileys for Vins Creation Cookies and Cakes
I am always a happy customer when it comes to Vin's milk tea. But this time we tried other products. As expected, we loved their products.
Food

The sweetness is just right and the texture is fine.
Value for money

The prices are very affordable considering the portion and taste of the products.
Service 

Their service is good, I always have a great service from Vin's Creations.