One Sunday night, Busy told me that he will bring me to Coffee Gus·to, a cute cafe near their house.
Facebook: https://www.facebook.com/coffeegustoph/
Contact Number: +63 917 701 8772
Operating Hours: Weekdays: 11:00 AM – 11:00 PM ; Weekends 2:00PM – 11:00 PM
Address: Tierra Vista Subdivision Langkaan 1, Dasmariñas City, Cavite, Philippines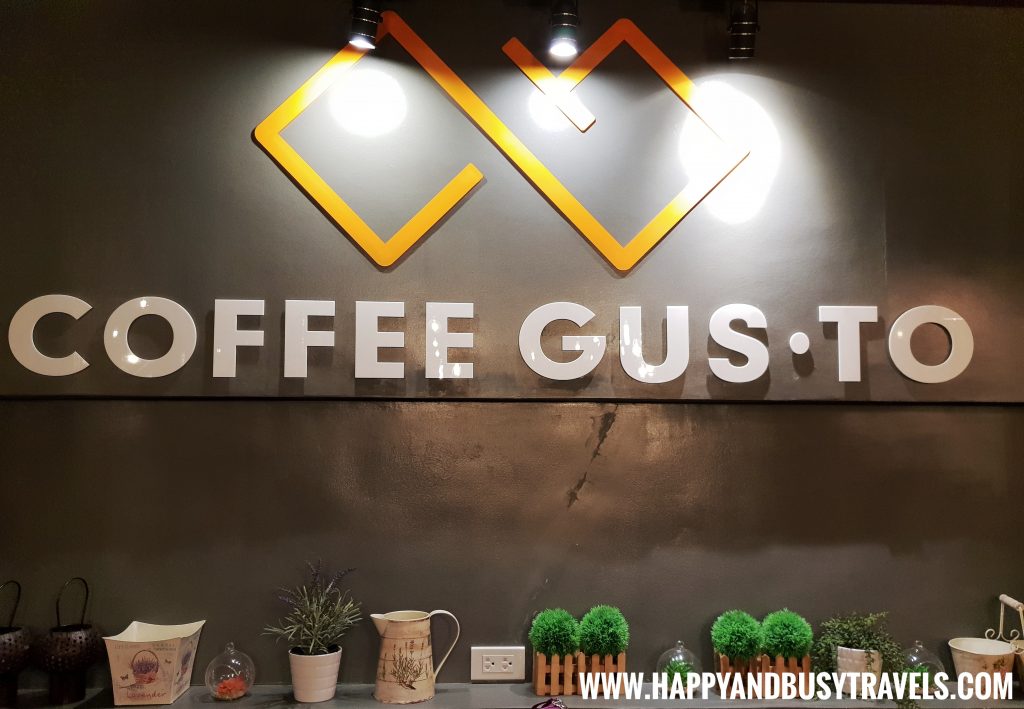 The cafe has a rustic and homey vibe.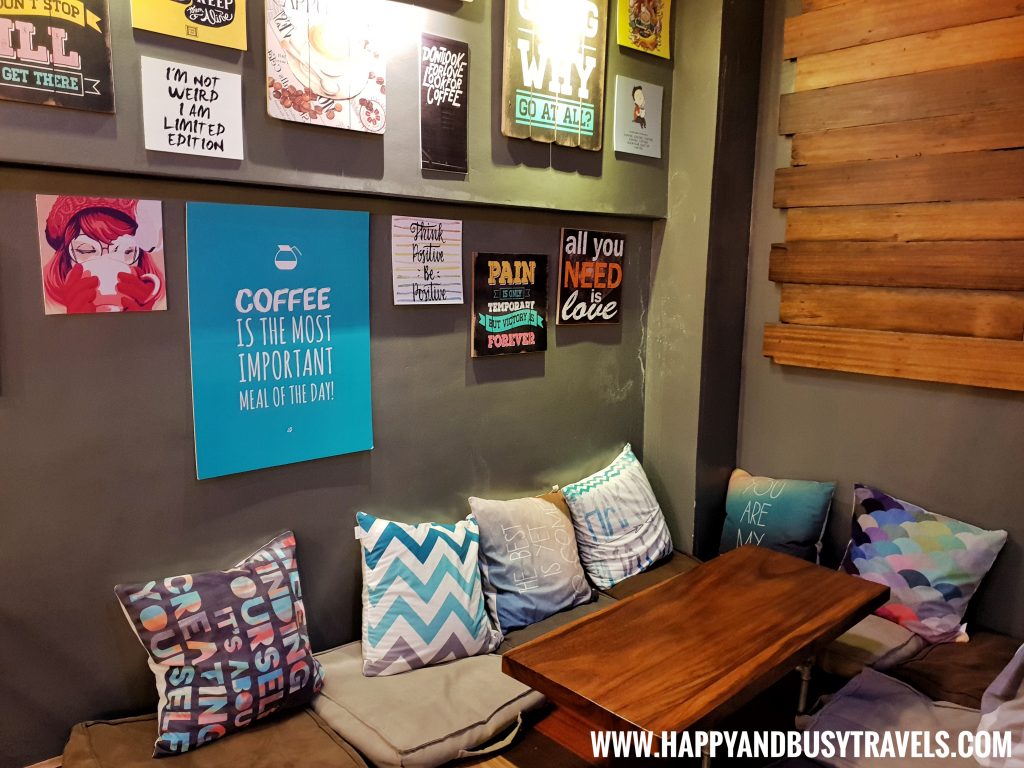 There were several seat choices, there were cushions and pillows on a platform, and there were normal chairs and tables. There were also chairs outside the cafe which serves as the smoking area (Which I forgot to take a picture).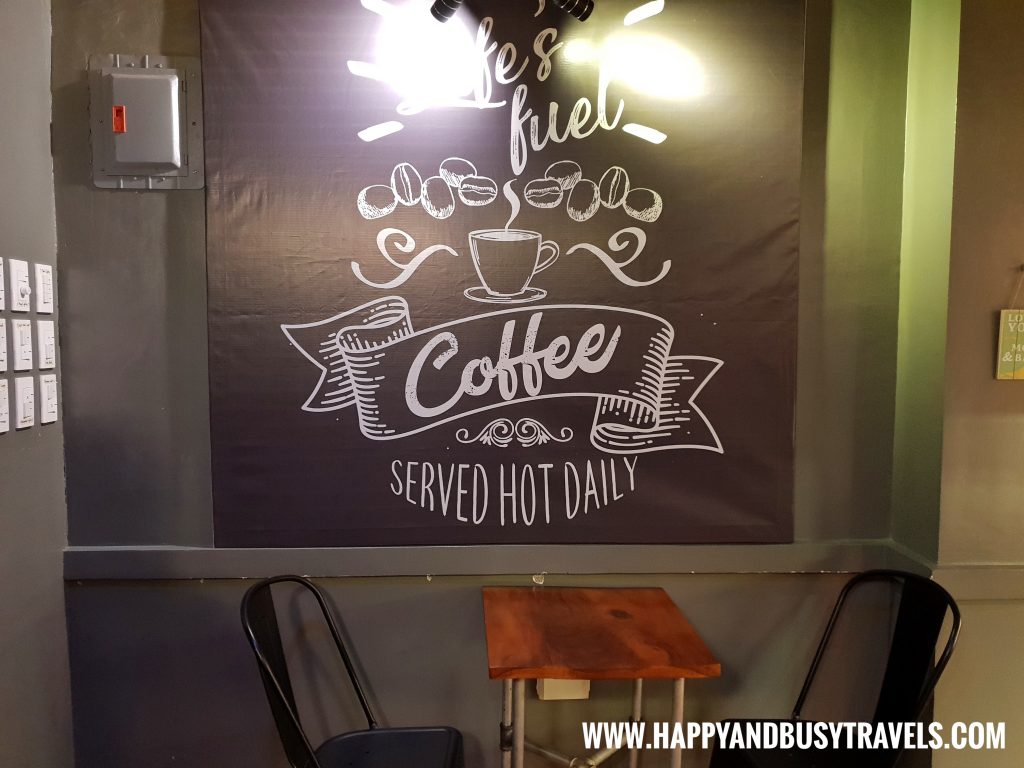 The Menu of Coffee Gus·to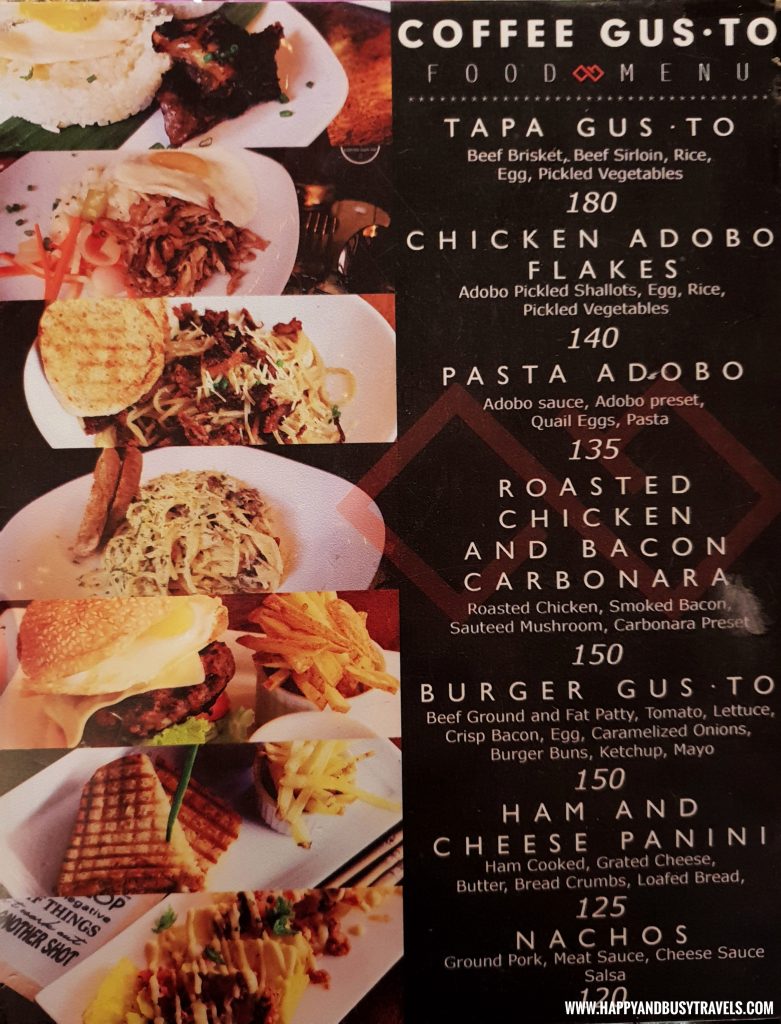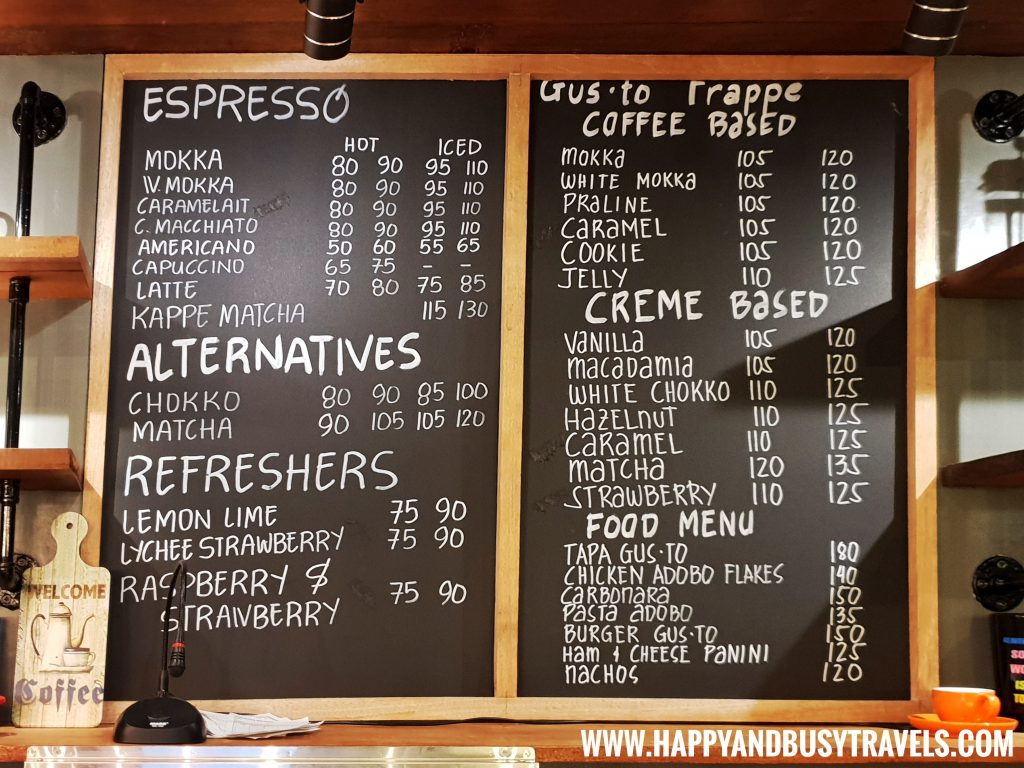 Busy ordered food for us while I wait in our chair 🙂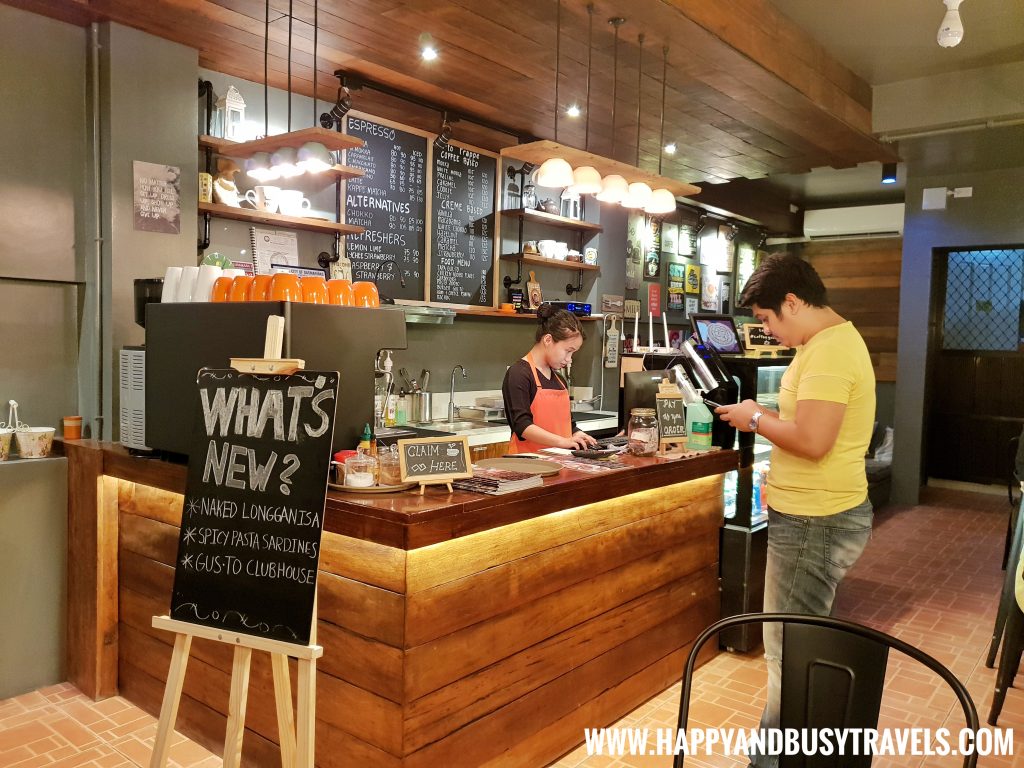 The Food
Busy and I ordered drinks.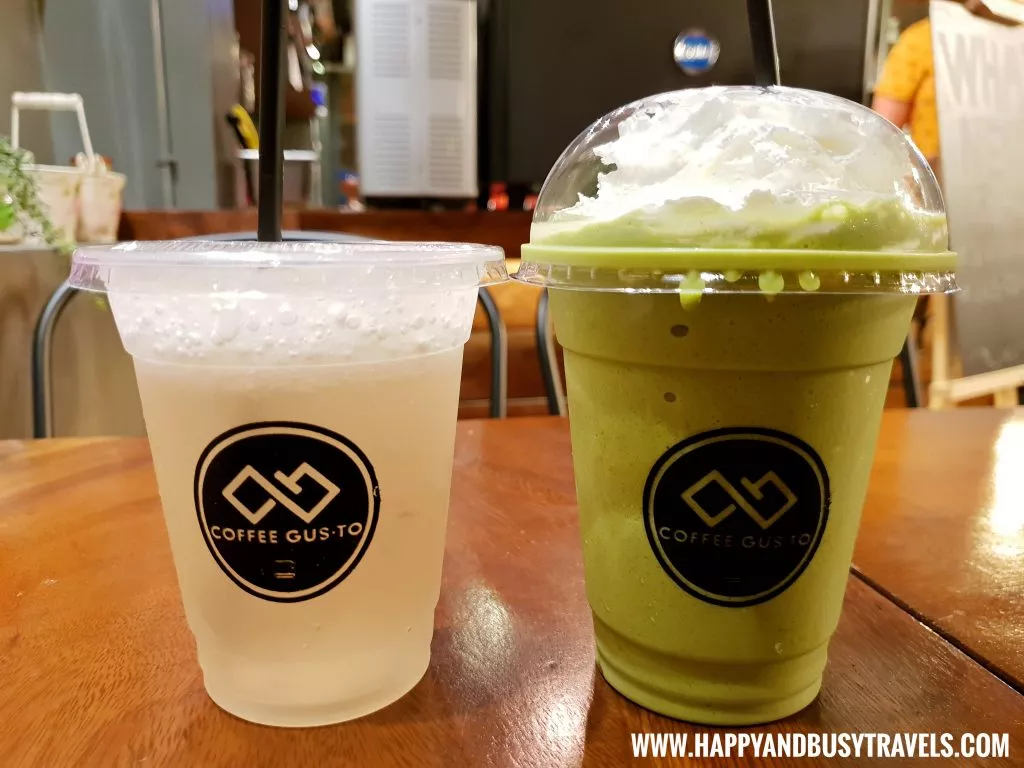 Busy had the Lemon Lime and I had the Matcha Frappe. Both of the drinks were served immediately and they tasted good. The serving size was also good, just look at my frappe, it was overflowing! We usually just order warm water when we eat, but this is a cafe so we had to try their drinks 🙂
For my dinner, I ordered Pasta Adobo.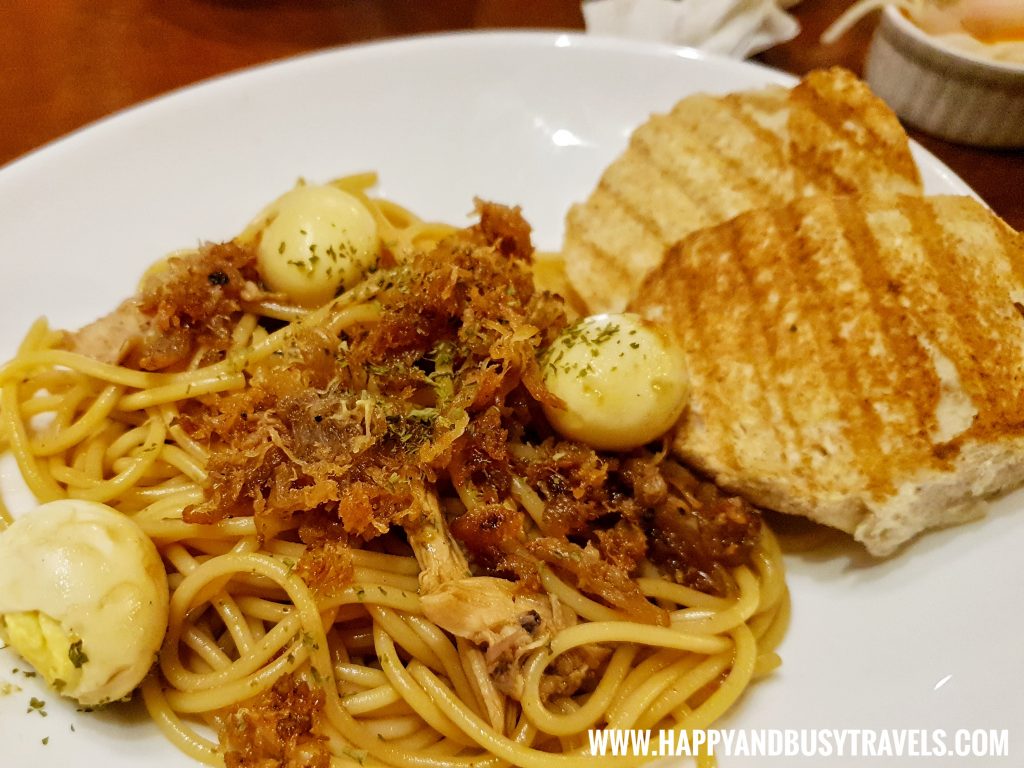 Adobo is a classic Filipino dish. The cafe created a twist, they shredded the Chicken from the Adobo and made it the meat for the pasta, then the sauce was the Adobo sauce. It was tasty and it was actually good. I also loved it because they also added quail eggs 🙂 and Toasted Bread.
Busy ordered Adobo Flakes for his dinner.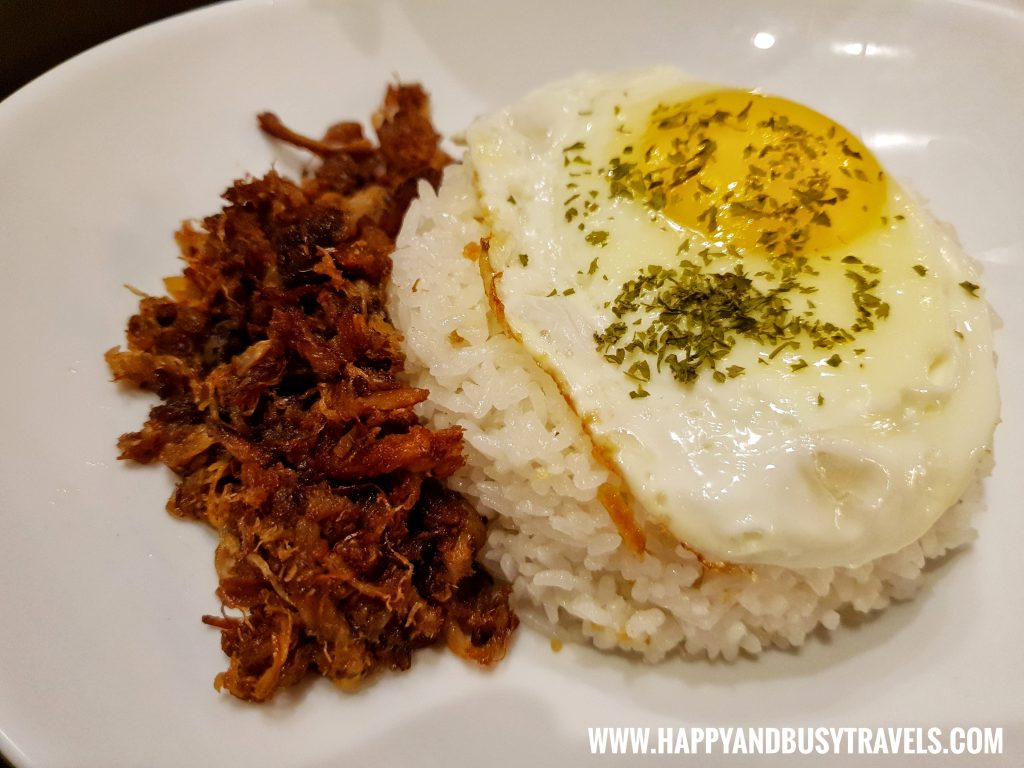 Busy loves sunny side up eggs that's why he ordered this one ? This dish is the same as mine but it was served with Garlic fried rice and an egg. Even though our dishes is almost the same, I think they were cooked differently. The Pork Adobo flakes in this one is drier than the flakes in my pasta.
Overall we had a good time in the cafe. First, they had a late closing time. Busy and I loves to talk to each other for hours. Second, the staff were friendly, accommodating, and very helpful. I just forgot to ask the name of the girl in the picture above, but I love her service 🙂 Lastly, The food were basic but were good. I just hope they have more choices in the future (or more branches ? ).
Notes:
Only cash payments is accepted.
They have good WiFi connection.
Smoking Area is available.
Parking is limited.
Comfort Rooms were located inside the house of the owner.
Happy and Busy's Smileys
Food – 

Location – 

Ambiance – 

Value for money – 

Service – 

Comfort Rooms –