Decathlon: Trekking Gears
If we think about sporting, camping, or even trekking needs, our first thought is to go to Decathlon and check out the items. We recently went to Sabah, Malaysia, and climbed Mount Kinabalu, so here are some trekking gears that we bought from Decathlon Alabang Branch and our review for each item while we used them during our climb.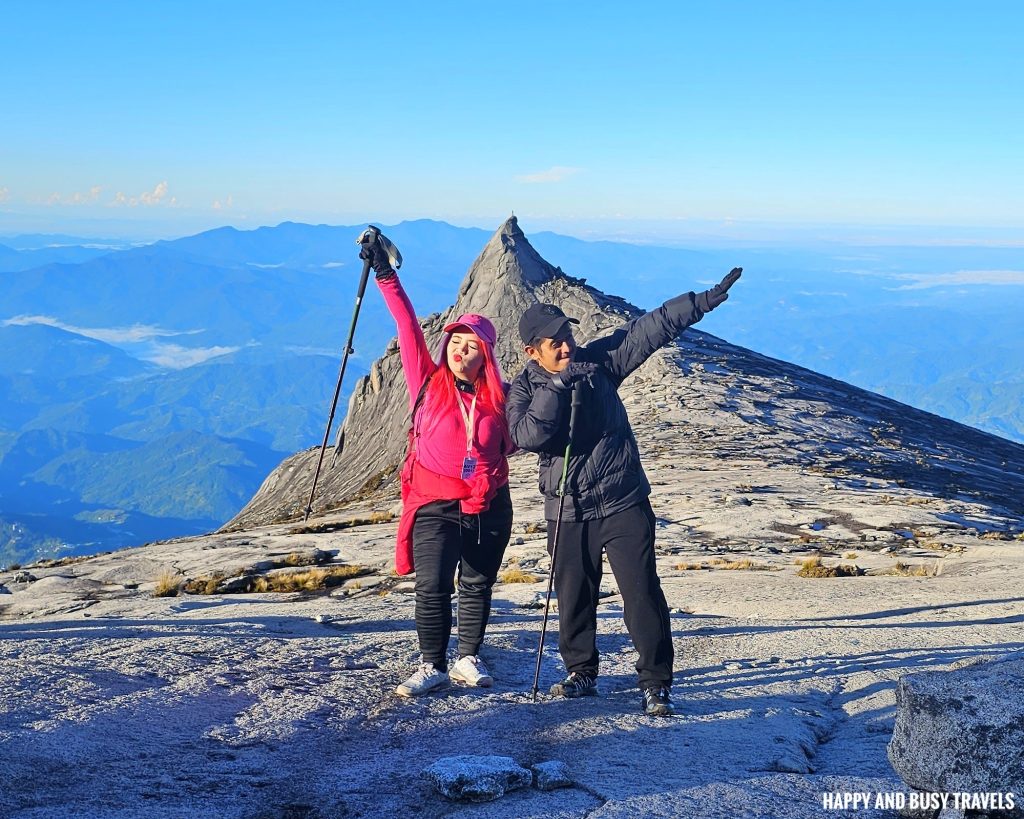 This is our first mountain climb, and we do not usually trek. So, we do not know anything about trekking gear. Luckily, Decathlon has trained staff that can assist us while shopping for our needs.
Decathlon Alabang Branch
Website: https://www.decathlon.ph/
Facebook: https://www.facebook.com/DecathlonAlabang
Contact Number: +632 84242970
Address: Festival Mall, Corporate Avenue, Alabang, Muntinlupa, Philippines
Google Maps: https://goo.gl/maps/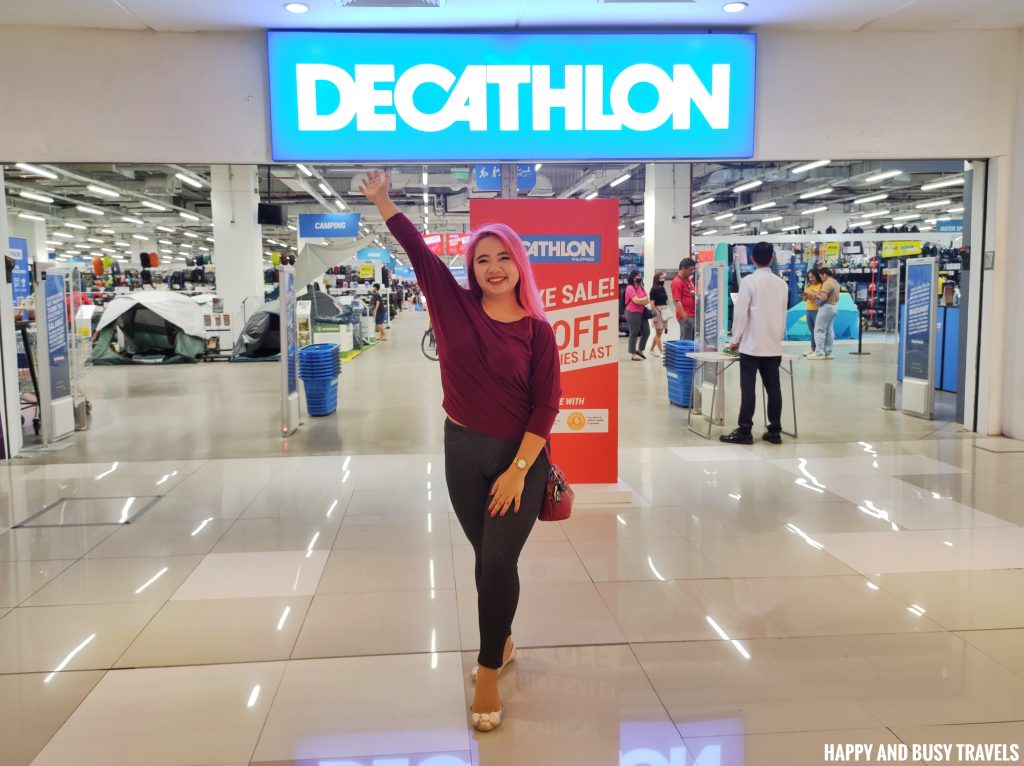 If you can't go to the actual store, you can visit their website and buy from there. There is a size guide for each product for your guidance.
20L Lightweight Waterproof Trekking Bag
Buy it online: 20L Lightweight Waterproof Backpack
One of the most important gears during our trip is our trekking bag. So, when I saw that there is a lightweight and waterproof trekking bag, I checked it out immediately. There are two color options, purple and black, so I got the purple bag, and the black is for Busy. Also, there is a 10-litter, 15-litter, and 20-litter option. I think we need the 20-litter bag option because we still need to bring winter clothes.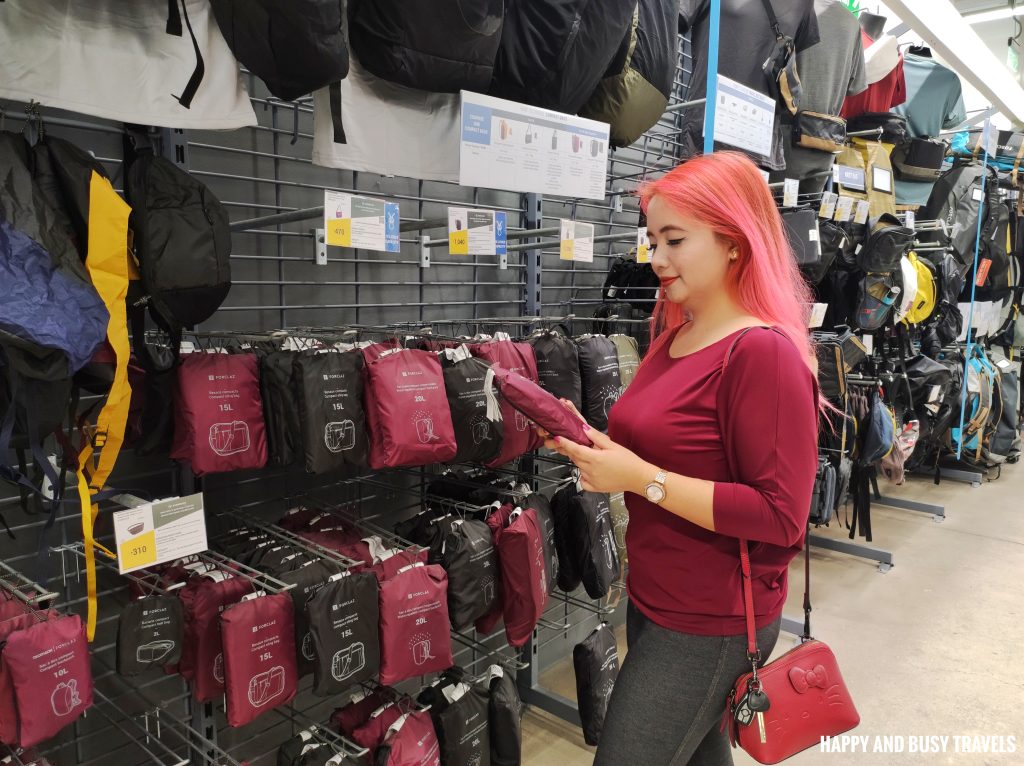 I tried it on myself and checked it out if it is okay. It looks good and it is really, really, lightweight. It has a big main compartment, two side pockets, clips on the handles, and the outer small bag serves as a small pocket inside the main bag.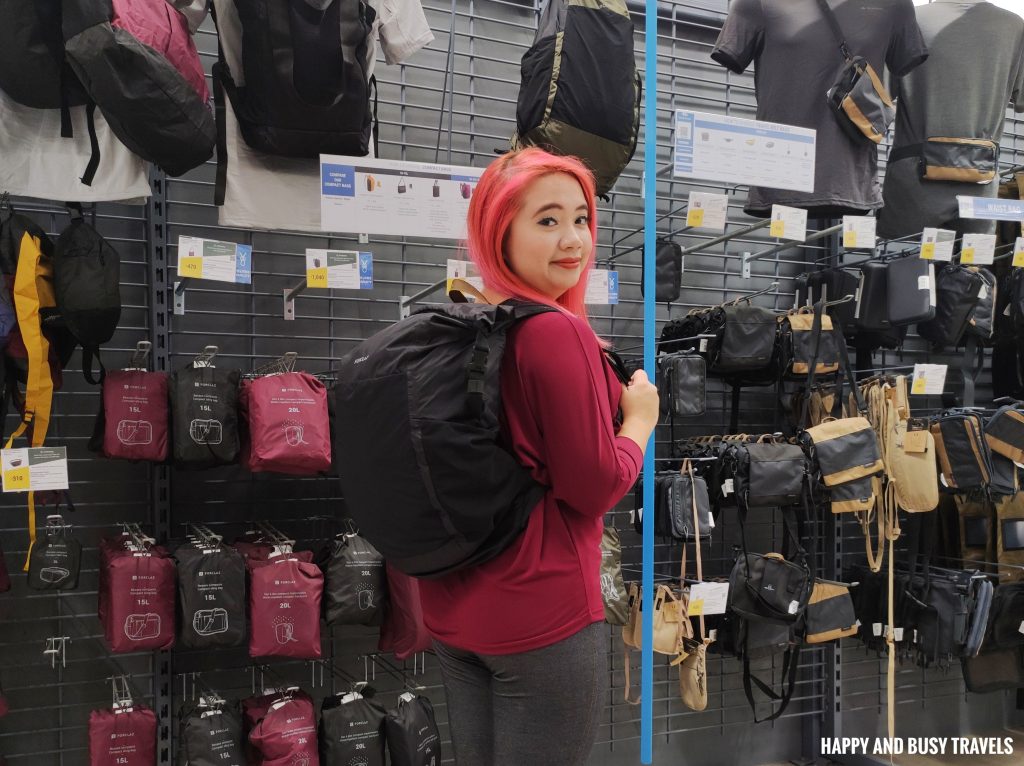 On the day of our climb to Mt. Kinabalu, the bag really helped us a lot in bringing all of our needs. Our jacket fit inside, extra clothes, snacks, water, and cellphones and poles can be placed in the side pockets.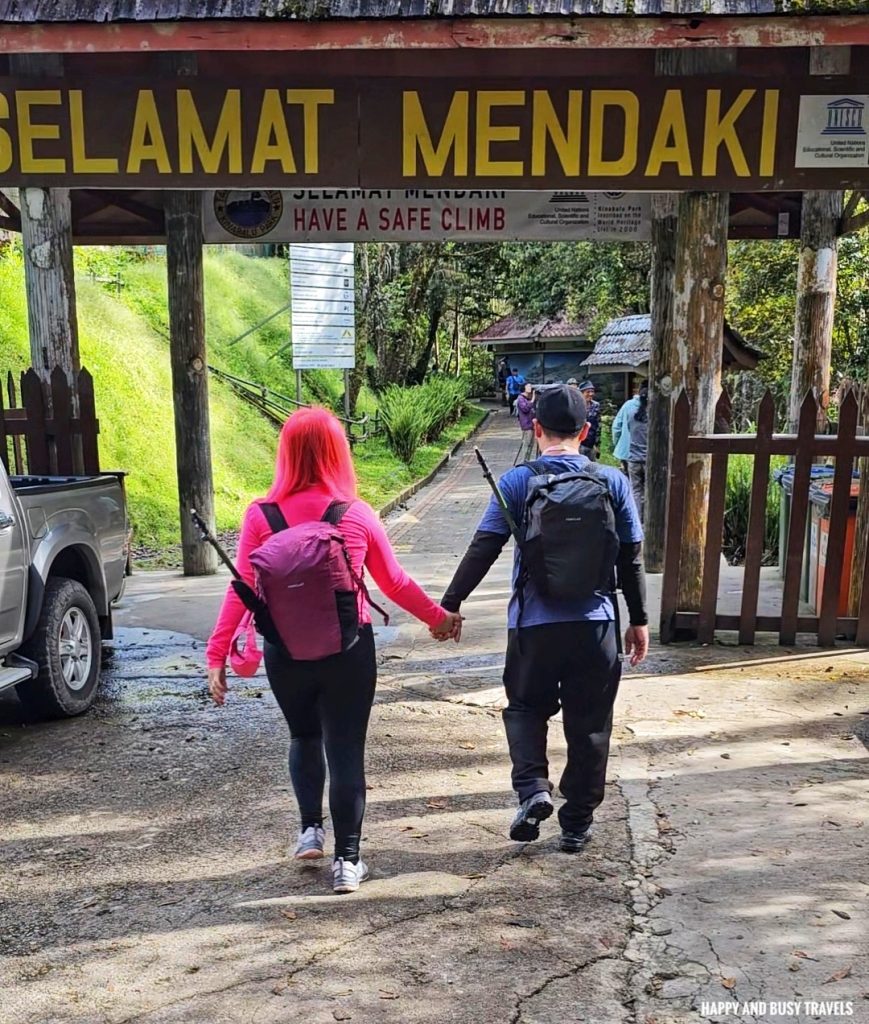 Rain poured during our trek, but the bag is waterproof, so we didn't have any problems in getting our things wet.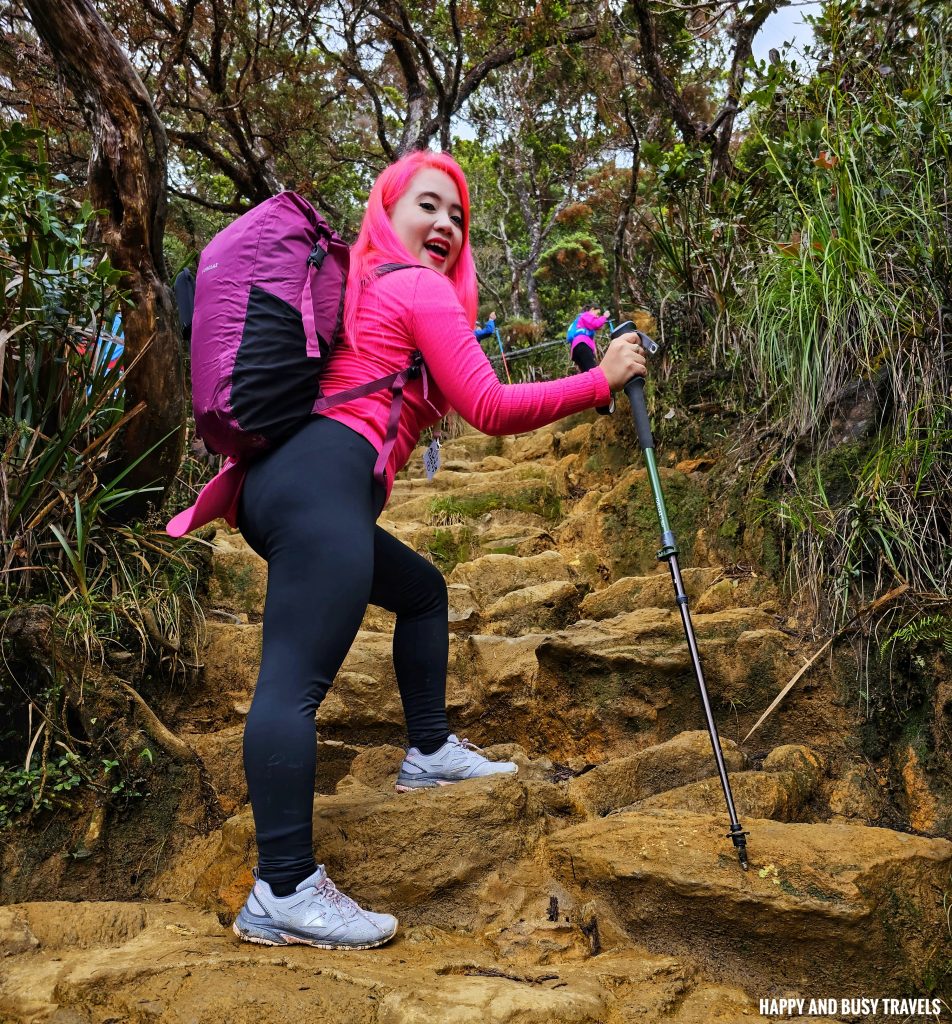 Trekking Pole
Buy it online: Trekking Pole
There are a lot of trekking poles in the store, but I choose this one because I can adjust it precisely to the height that I want. Plus, I think it has a good grip when I hold onto it. It has three color options, Green, Red, and Gray.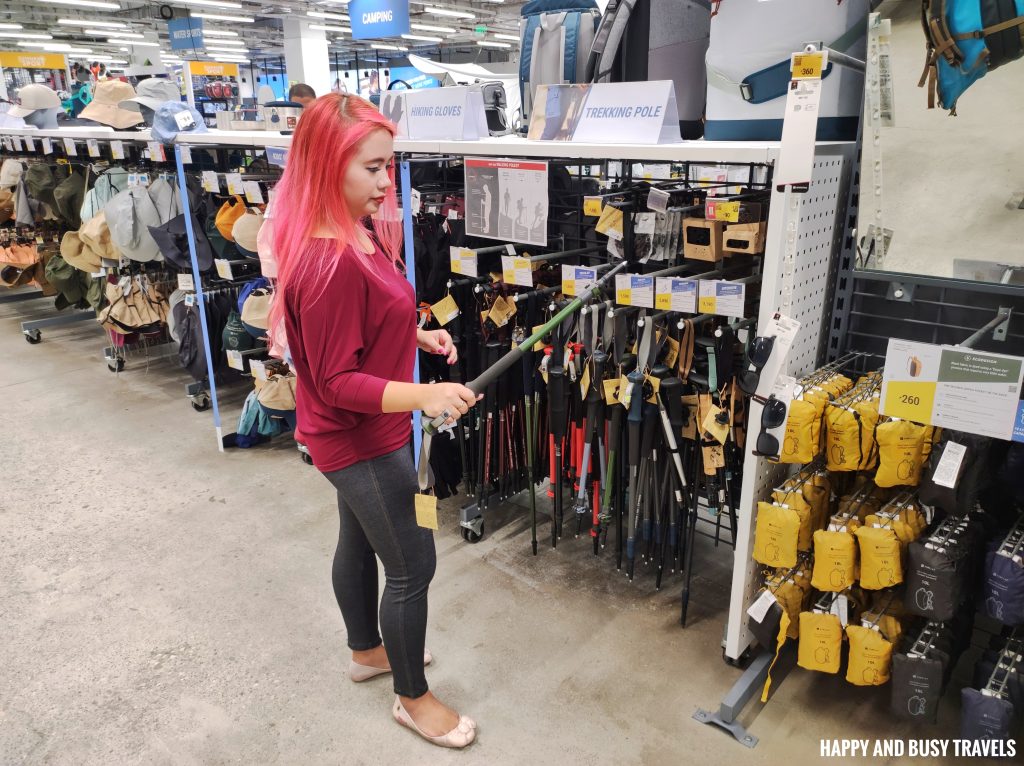 The stick helped me whenever I am tired or needed an extra push in going up.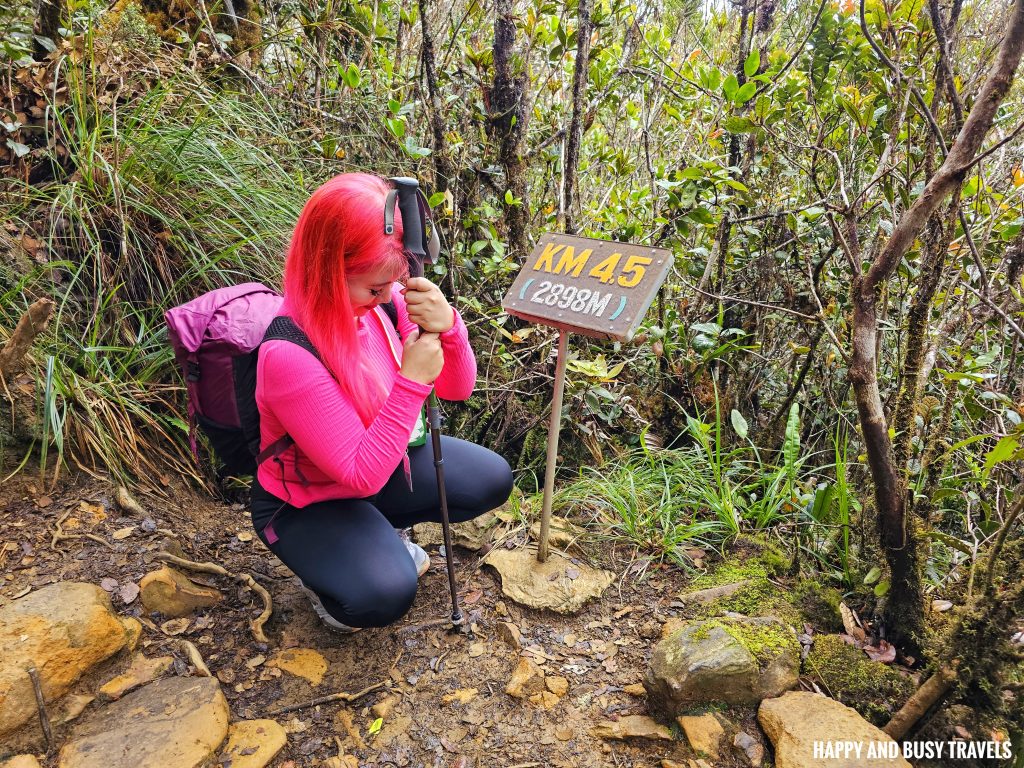 It is also super helpful because it aided us in enhancing our stability while going up and aid in reducing force on our knees while going down the mountain.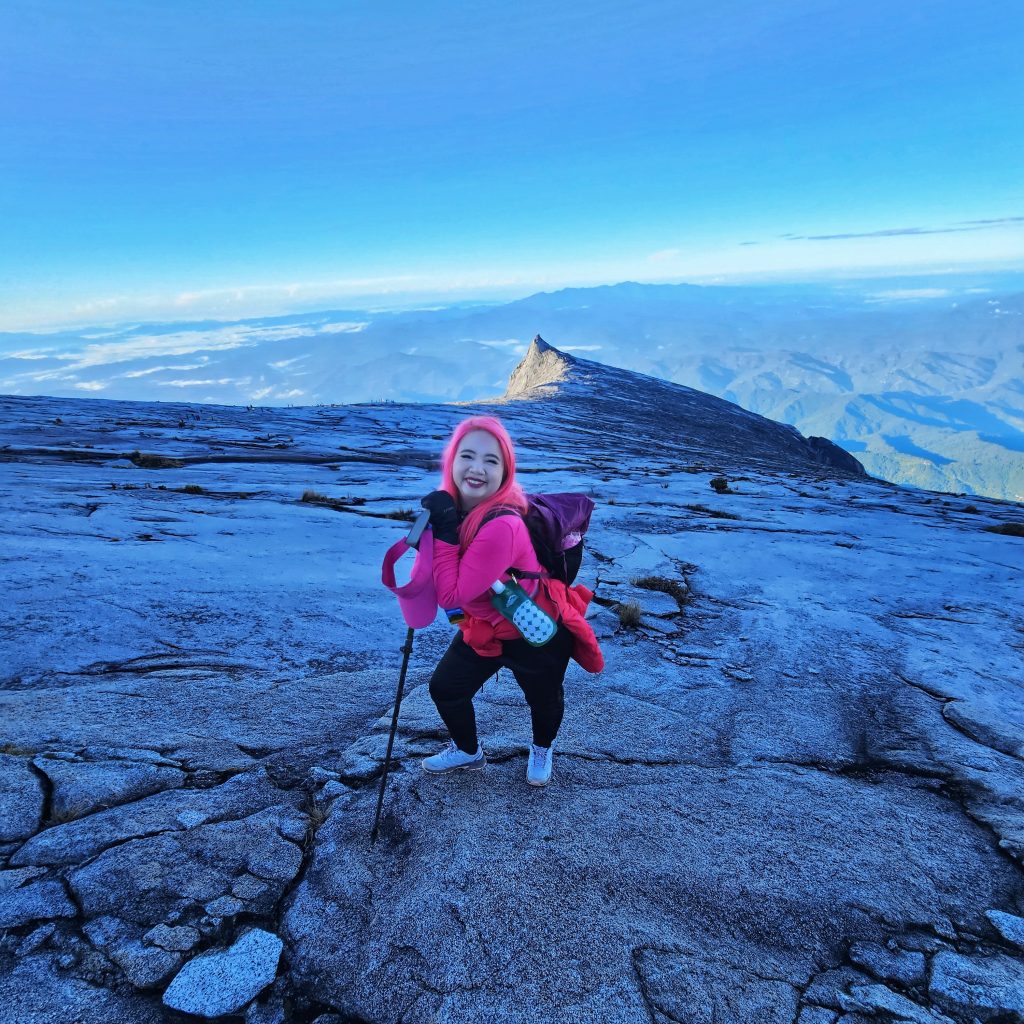 Trekking Gloves
Buy it online: Trekking Gloves
Lastly, I also checked out the trekking gloves. We will be needing a pair especially since the climate on the top of Mt. Kinabalu is cold. So, I got two pairs of these trekking gloves which are gadget-friendly because it has a patch on the thumb and index finger so we can use our phones and touch the screens.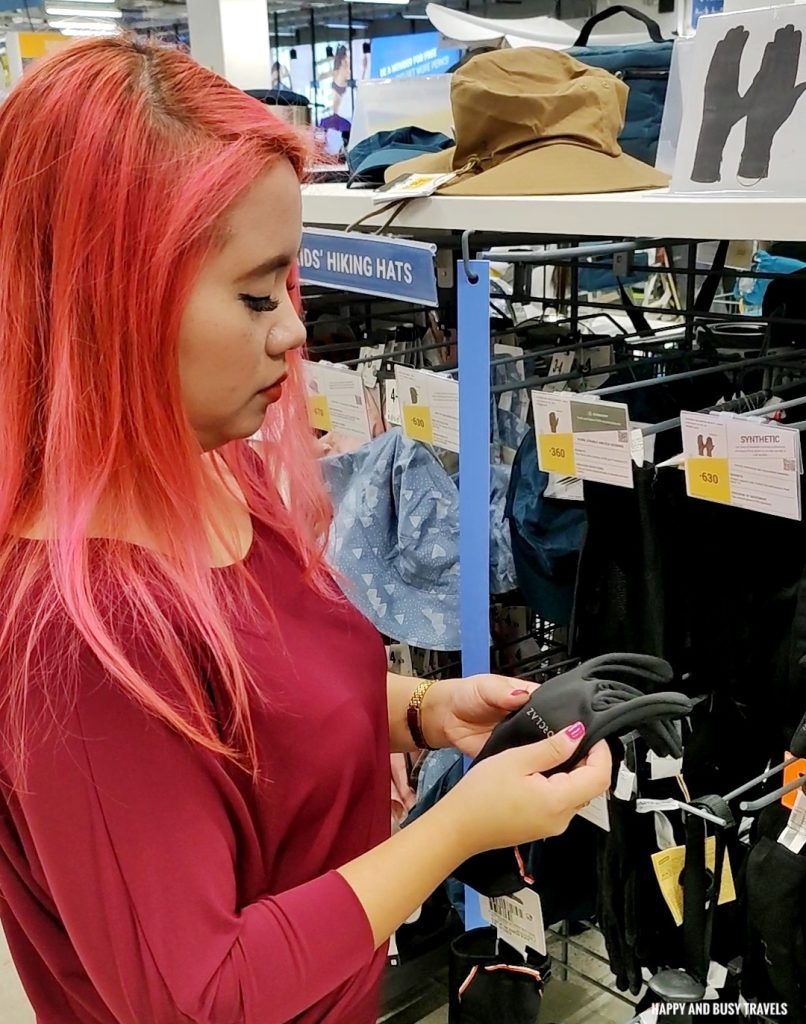 It is really a great idea to buy these thick stretch gloves because the temperature is cold, and we really needed them when we rappel down the huge stones. We have to hold onto the rope while walking down, and our hands are sliding through the ropes which can burn our hands. Good thing we had gloves on so we didn't experience rope burn.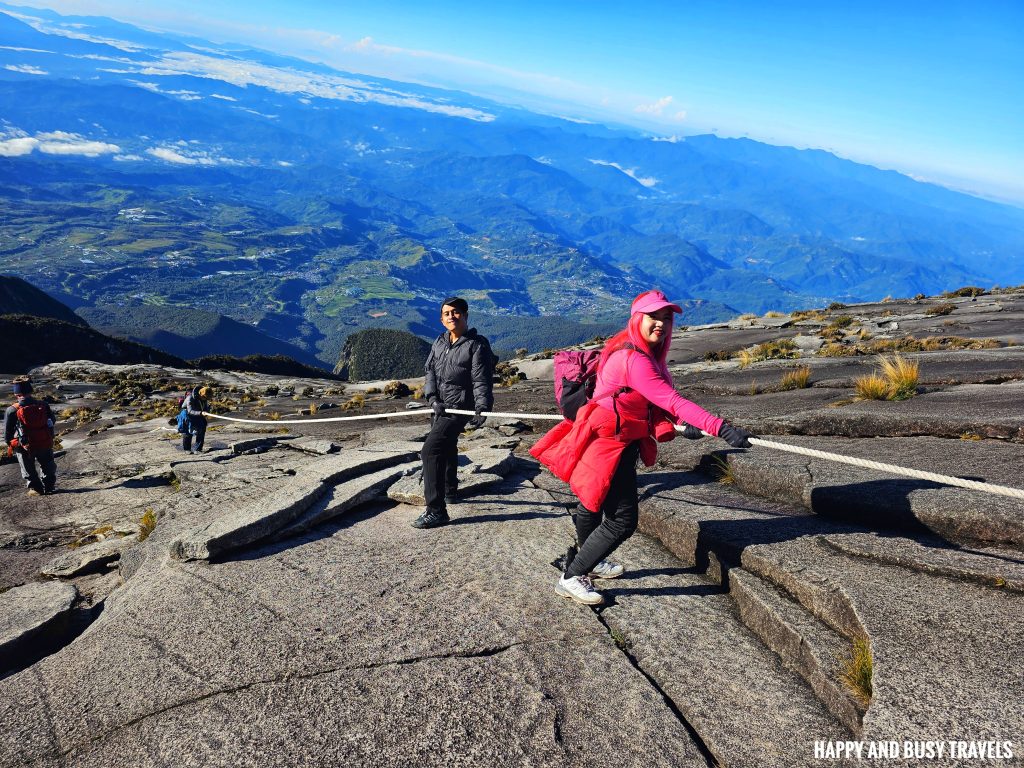 Happy and Busy's Smileys for Decathlon's Trekking Gears
Next time, we will buy all of our trekking gear from Decathlon because they are affordable and sturdy. The bags, gloves, and sticks really served us well during our major climb, so we really recommend that you get these too for your next trek.
Bag

Trekking Pole

Gloves

Thank you Decathlon!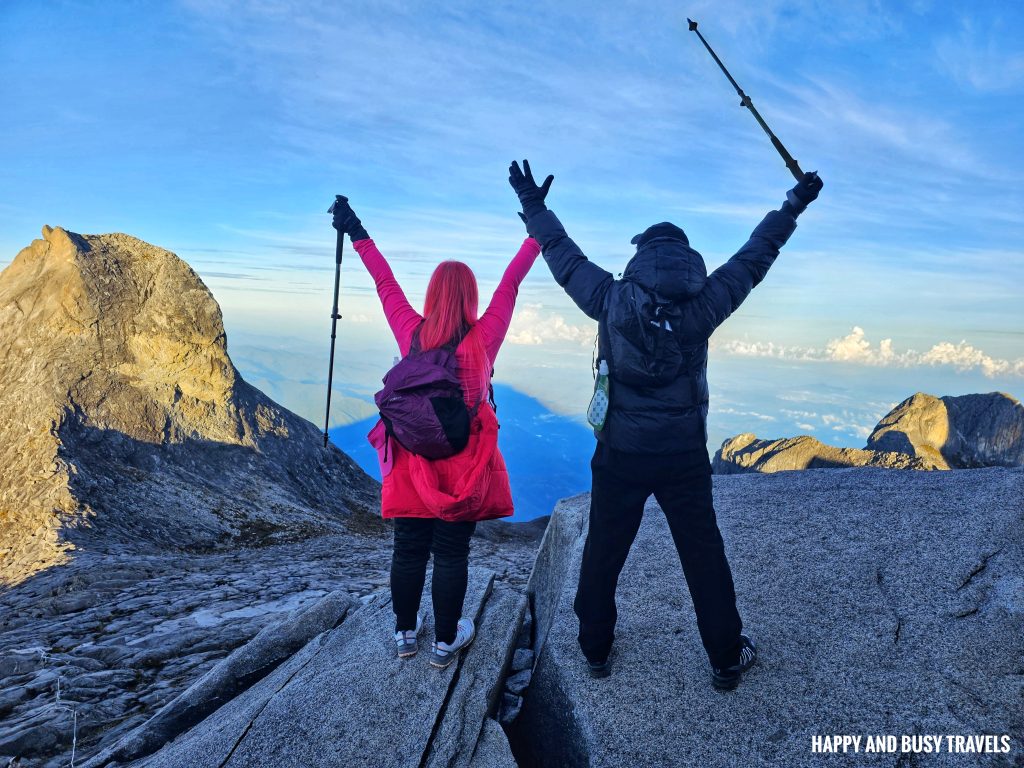 More exciting travel essentials reviews are at https://happyandbusytravels.com/ so do not forget to check it out!
Like! Follow! Subscribe! to our social media accounts: