Domus Restaurant and Events by Christopher Tamayo
Together with my brother, and other content creators, we went to Domus Restaurant and Events in Amadeo, Cavite. We were intrigued by this new restaurant because it looked classy from its facade. This is owned by the great Mr. Steve Tamayo of Tamayo's catering and Mr. Alvin Hawak.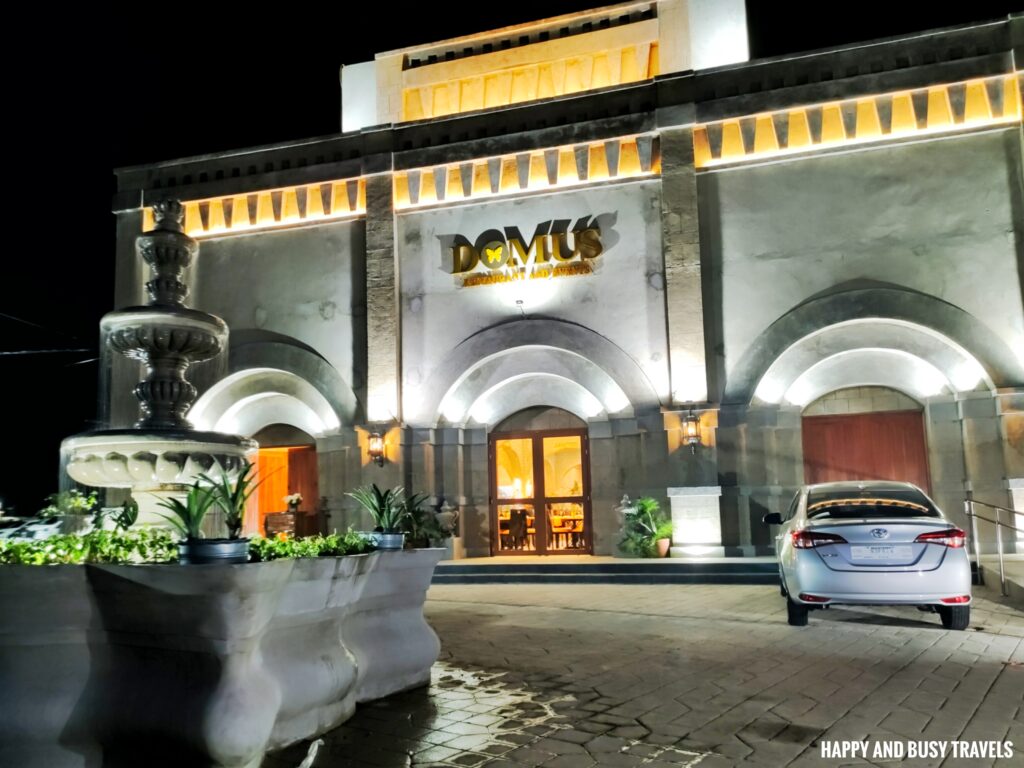 Important Information
Facebook: Domus Restaurant and Events
Contact Numbers: 0905 280 3404 ; (046) 866-1979
Email Address: [email protected]
Operating Hours: 10 AM – 9 PM
Payment Options: Cash (soft opening), Soon: Debit/Credit Card & GCash
Dining Options: Dine In, Take out, and Delivery
Address: Crisanto M. De Los Reyes Ave, Amadeo, Cavite
Google Maps Link: https://goo.gl/maps/
Here is a quick Tiktok video about our experience, so you can watch before reading through:
Inside Domus Restaurant and Events
As soon as we arrived, we were greeted by the staff and assisted in the parking area. Then, when we went inside the restaurant, we were in awe because it looks so classy and good!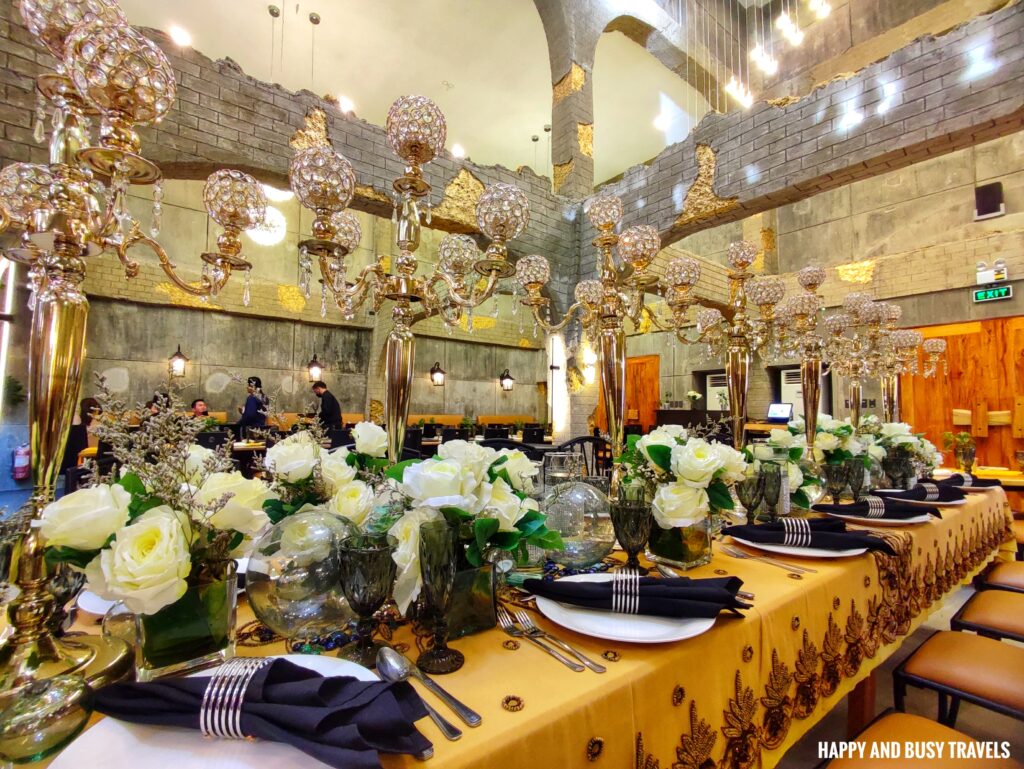 It has an old unfinished building style, with a great table presentation. Just from its look, we already know that we will be eating delicious and high class meals.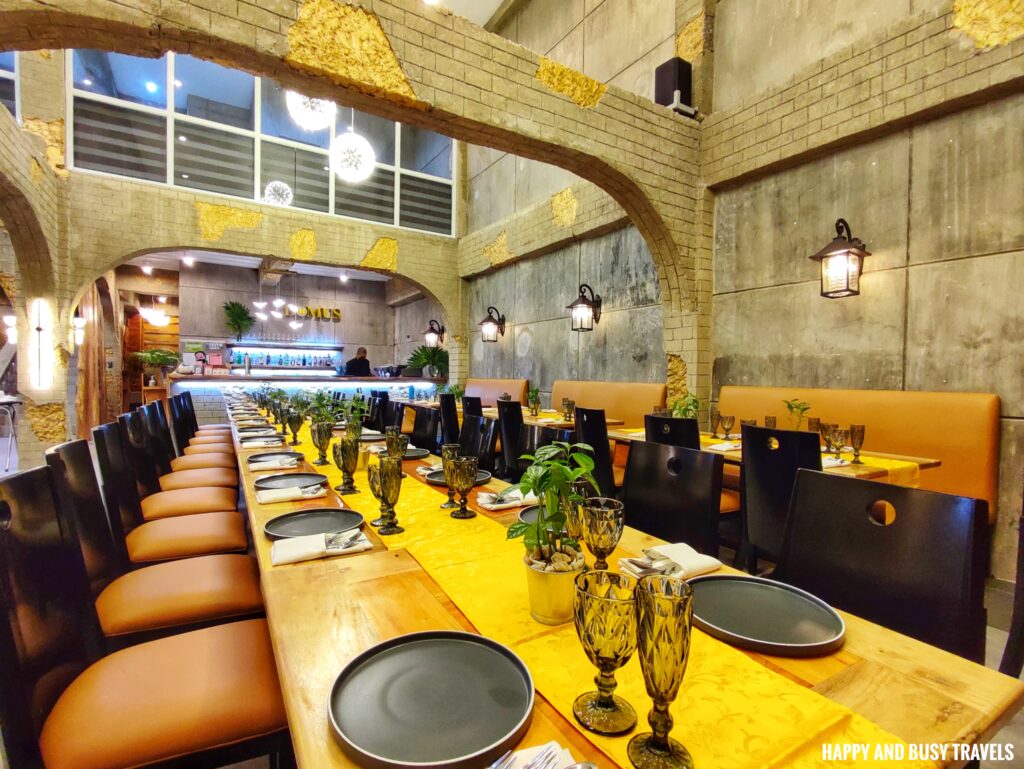 The restaurant has two floors, the first floor is best for dining, while the second floor is best if you want to drink and relax.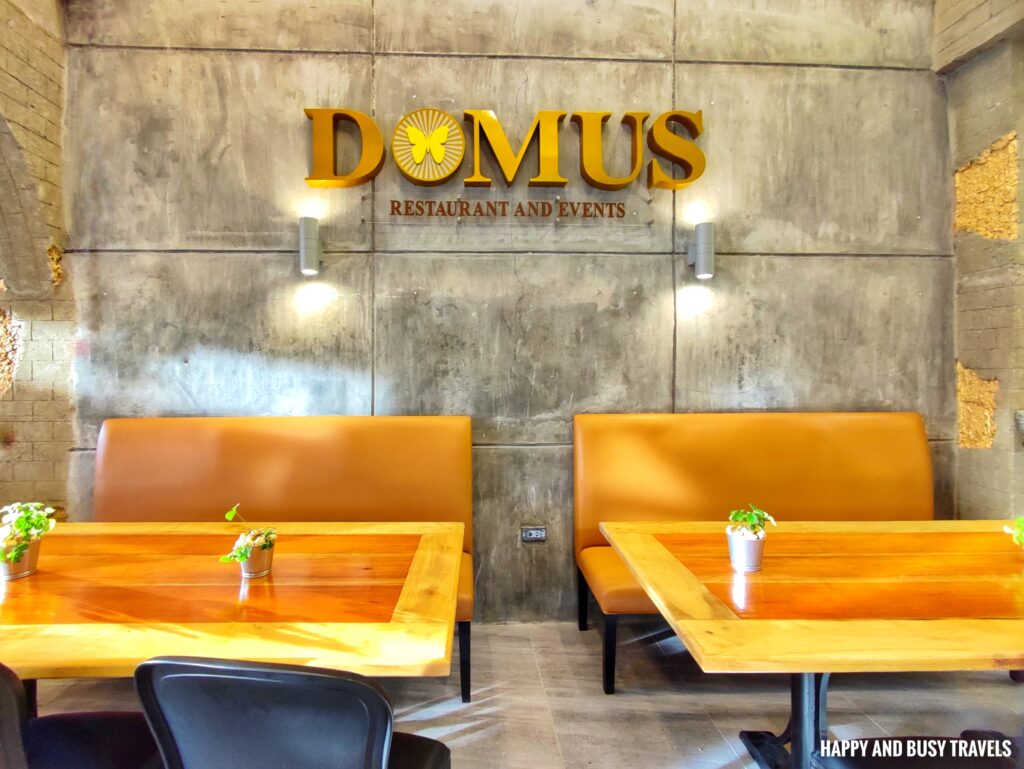 A bar is located here, so you can have your drink here.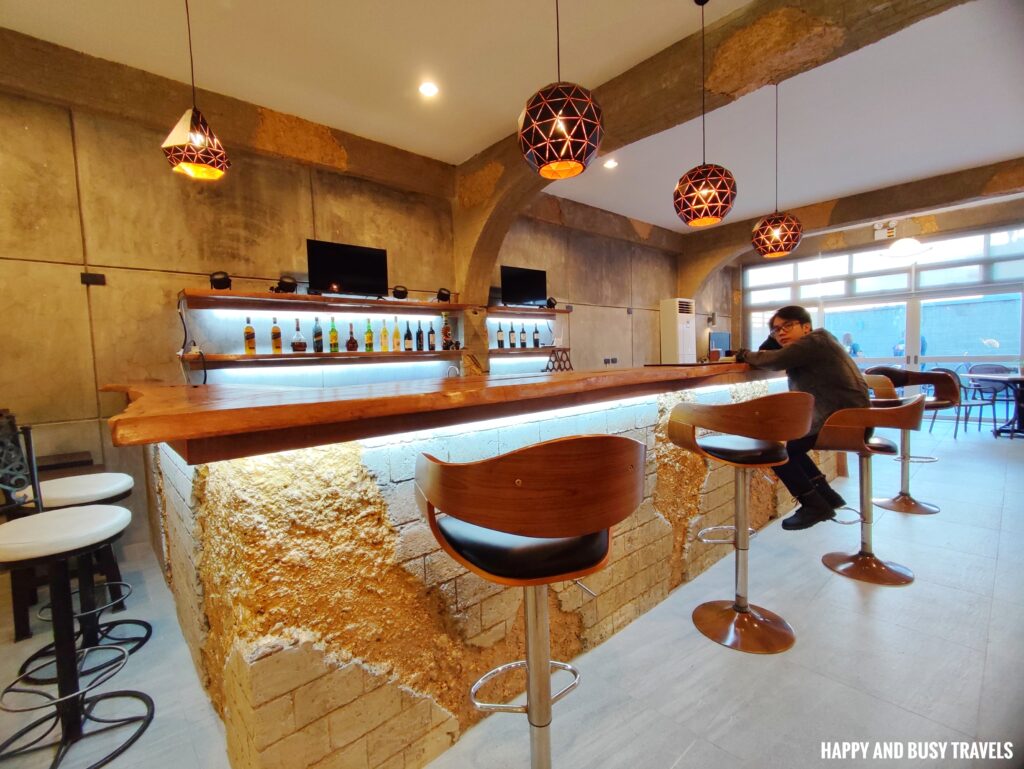 Bestsellers of Domus Restaurant and Events
We tasted some of the bestsellers of the restaurant, and here are some of them and my opinion on how each taste. These bestsellers are part of their soft opening menu, they may keep this in their menu or improve it as soon as Chef Christopher Tamayo comes back from being a private chef of the team Warriors of NBA.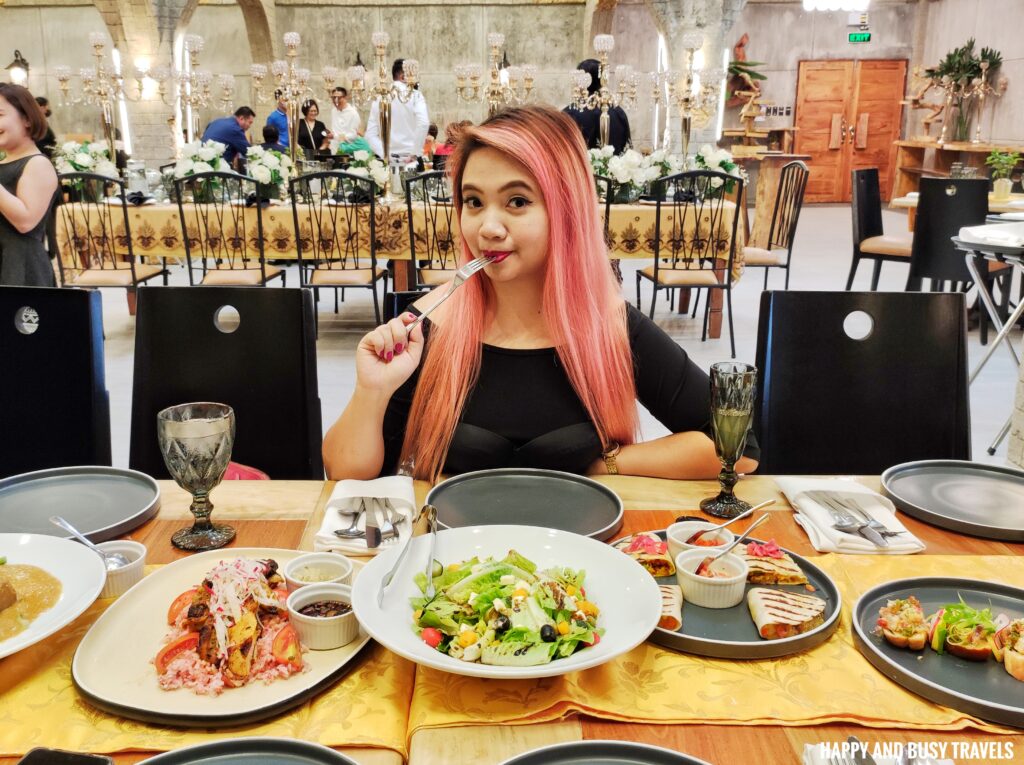 Appetizers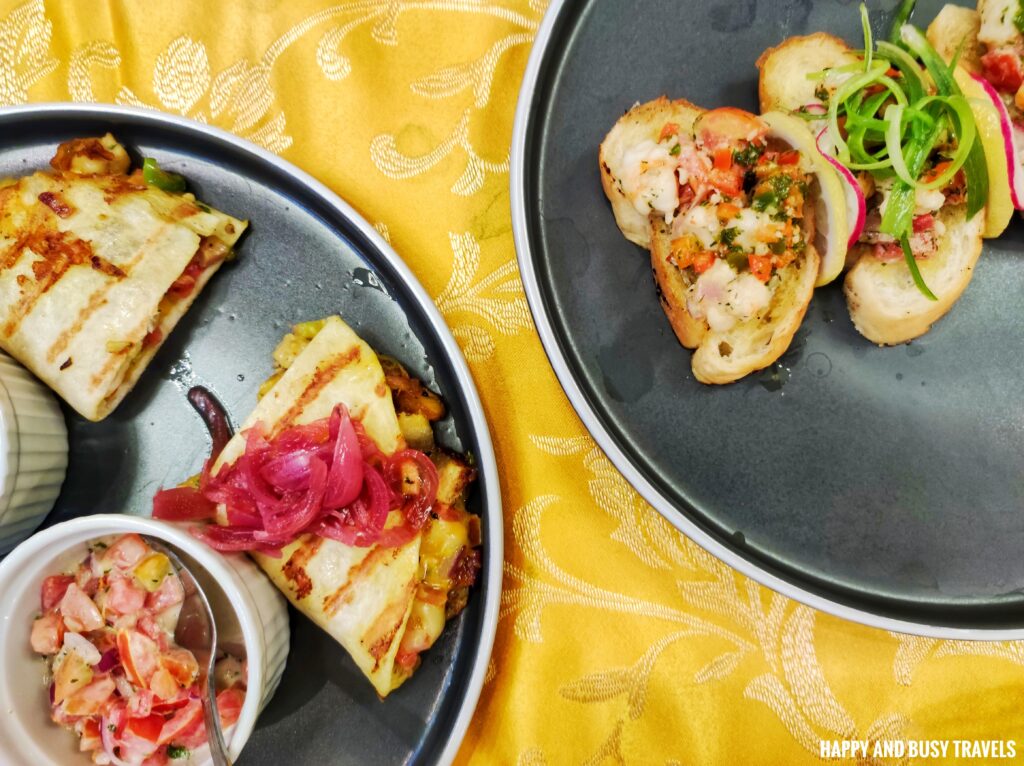 Scampi Crostini
To start our tasting session, we had Scampi Crostini. It is made out of French bread topped with Prawns, Garlic, Diced Tomatoes, Shallot, some herbs, and White Wine. Garnished with Purple Radish, Lemon, and Spring Onions.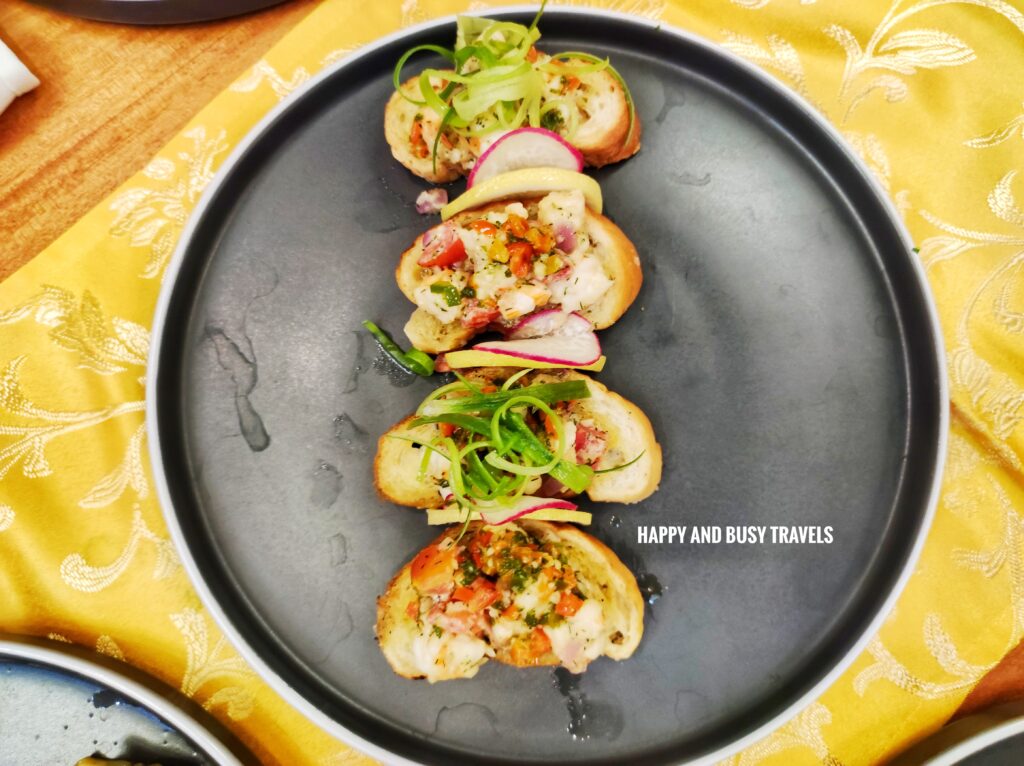 Each order is good for one to two people. Each bread can fit into my mouth (haha) and I got to taste it wholly. It tasted good, I can taste the Shrimp and the herbs, but not much of the White Wine.
Grilled Pork Belly Sisig Quesadilla
We also had this Grilled Pork Belly Sisig Quesadilla as an appetizer. It is a dish that mixes Latin influence and Filipino Heritage. It is made out of the usual Quesadilla components, but with Grilled Pork Belly Sisig as the meat.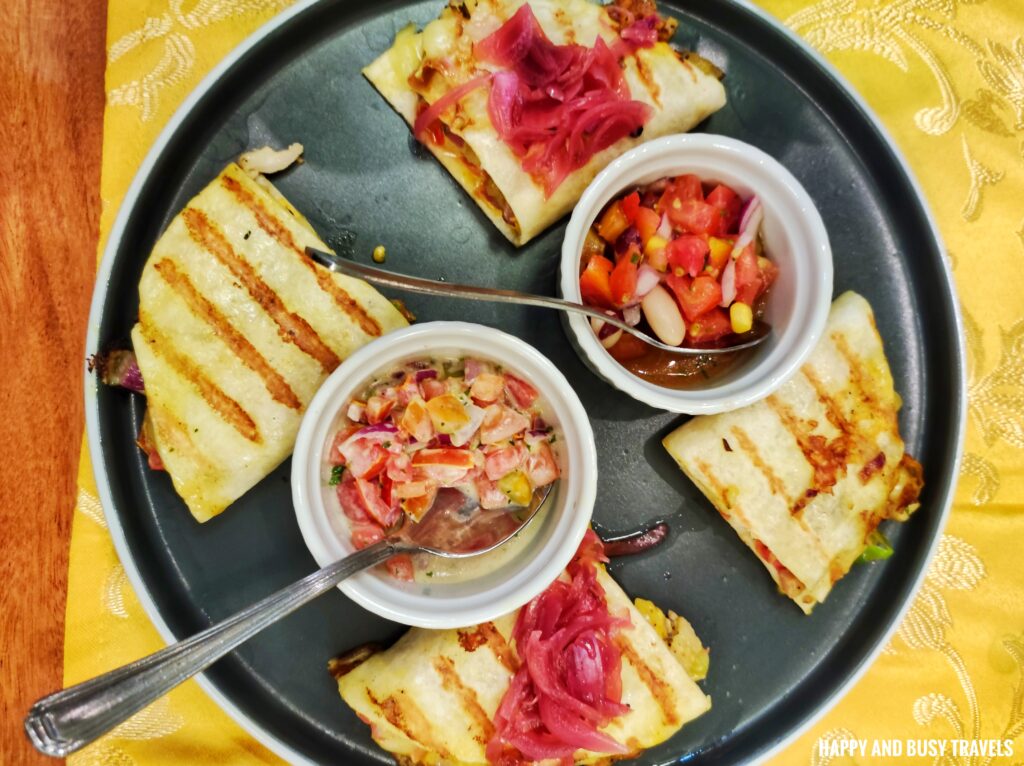 I love this appetizer because I love Cheese, and I like the balance of the meat and the other components. This one tasted good and is good for one to two persons.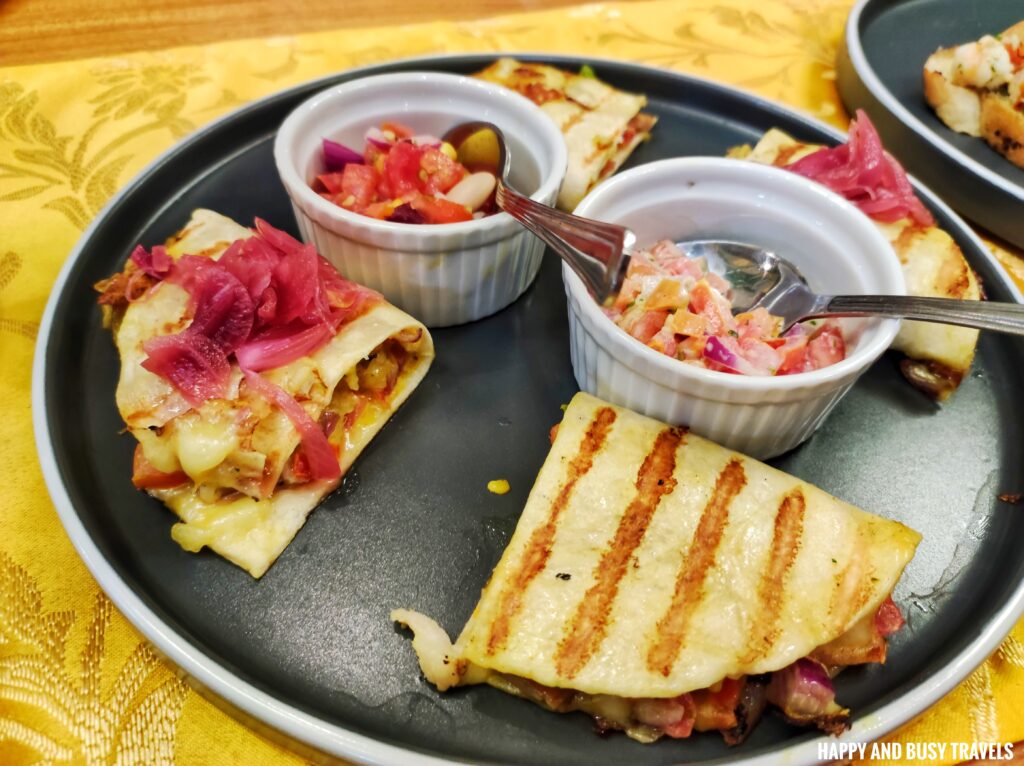 Salad
There are two types of salad, and we get to taste both of them.
Greek Salad
First, is this Greek Salad which is made out of Olives, Cucumber, Lettuce, Water Buffalo Cheese (Kesong Puti), Tomatoes, a dash of Parmesan cheese, and Balsamic Vinegar.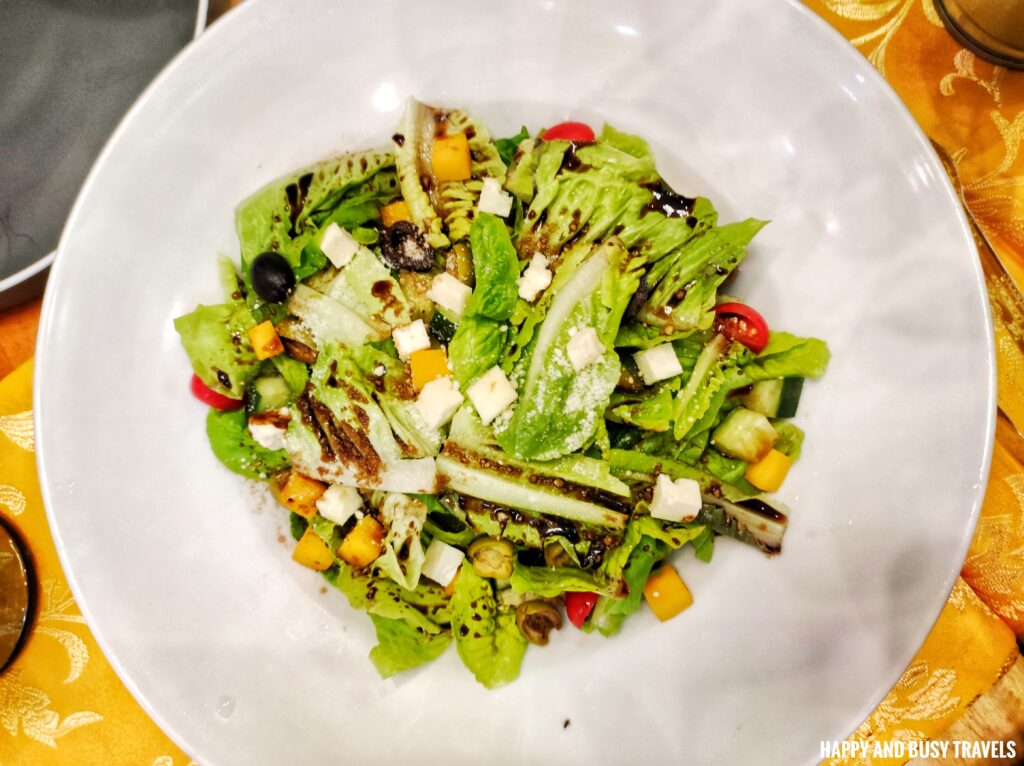 This tasted good and refreshing, and good for one to three persons.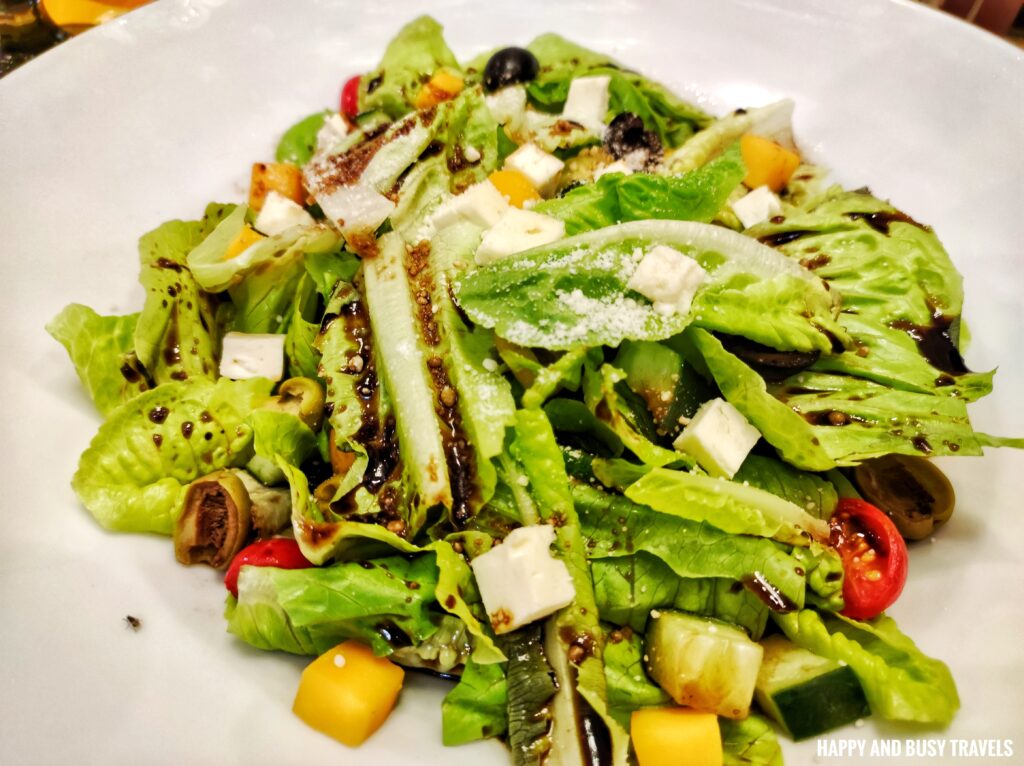 Ceasar Salad
The classic Ceasar Salad is also available, it is made out of croutons, parmesan cheese, Romaine lettuce, tomatoes, Ceasar salad dressing, and Bacon.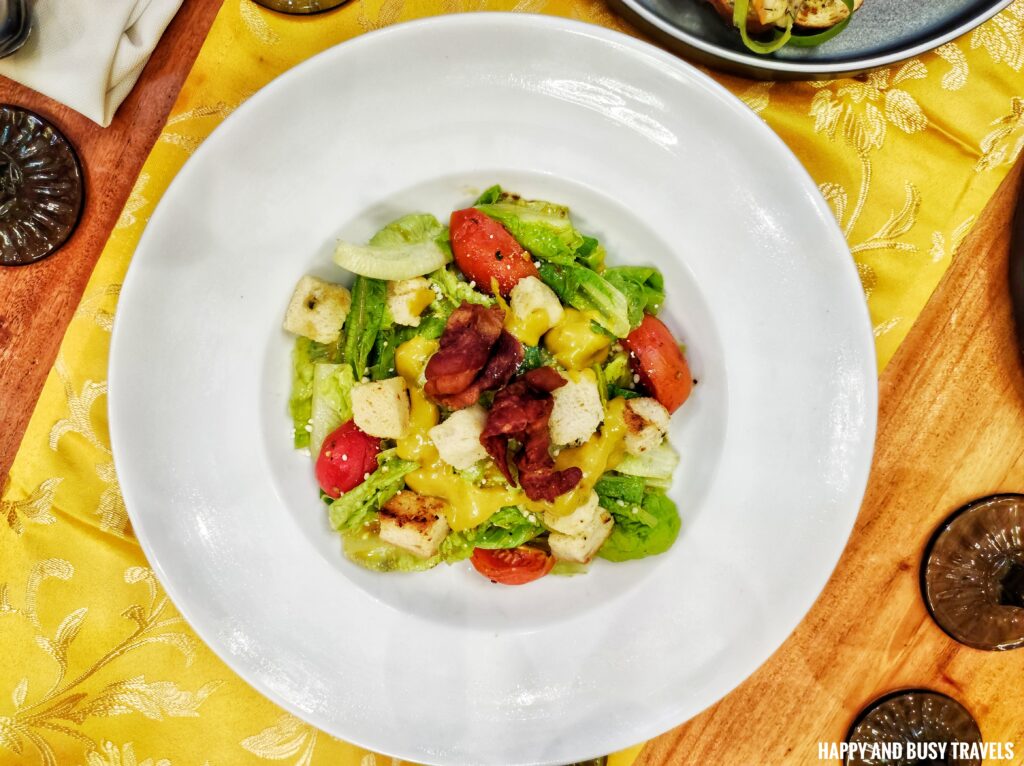 I love how they placed the Bacon on top of the salad… It reminds me of how I love to eat Bacon (haha).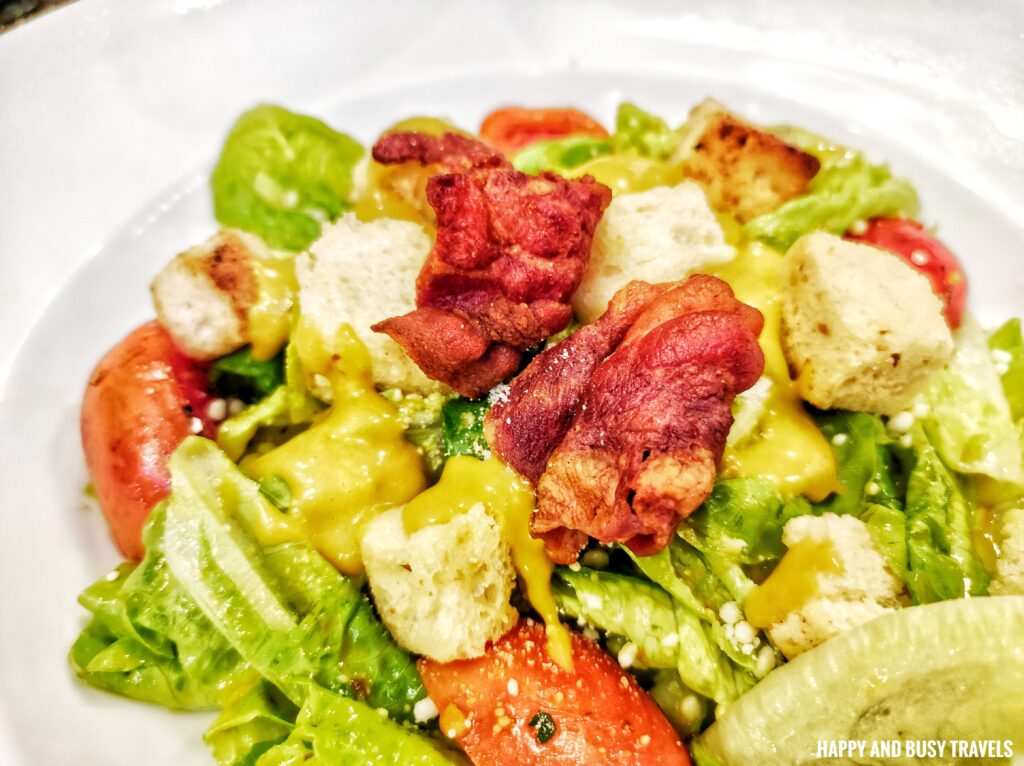 Main Dishes
There are a lot of main dishes to choose from even though they were just at their soft opening stage.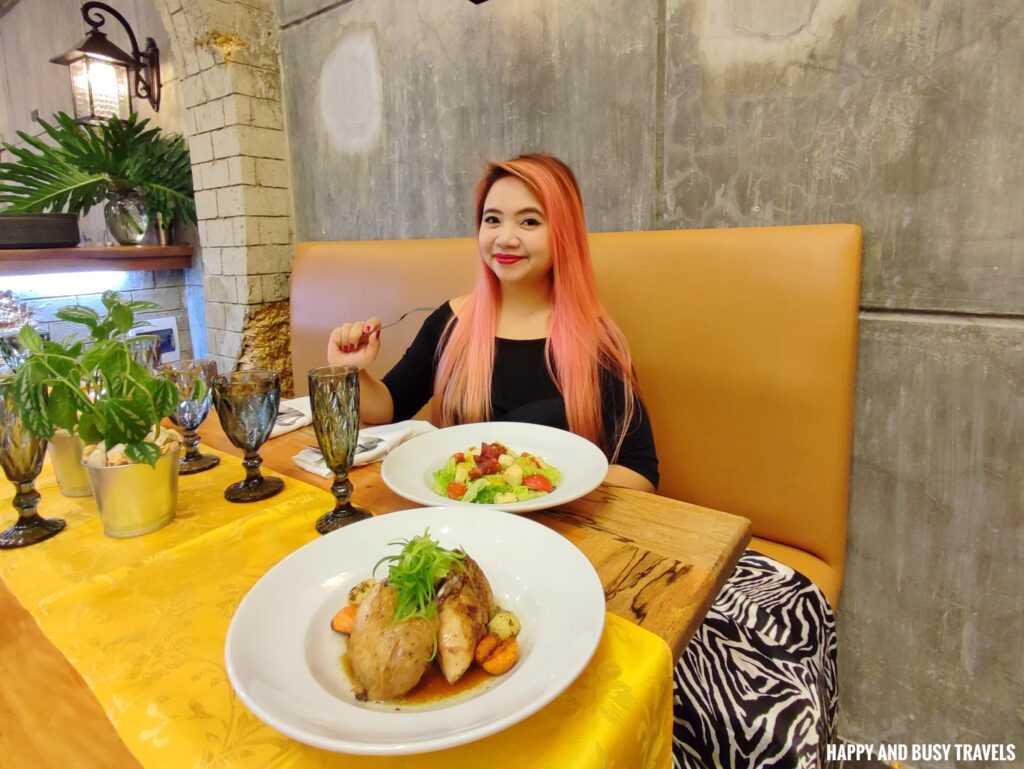 Domus Roasted Chicken
First on the list is this Domus Roasted Chicken, which is made out of Chicken, maple, butter, and lemon. Garnished with Carrots, Potatoes, Lemon, and Spring Onions.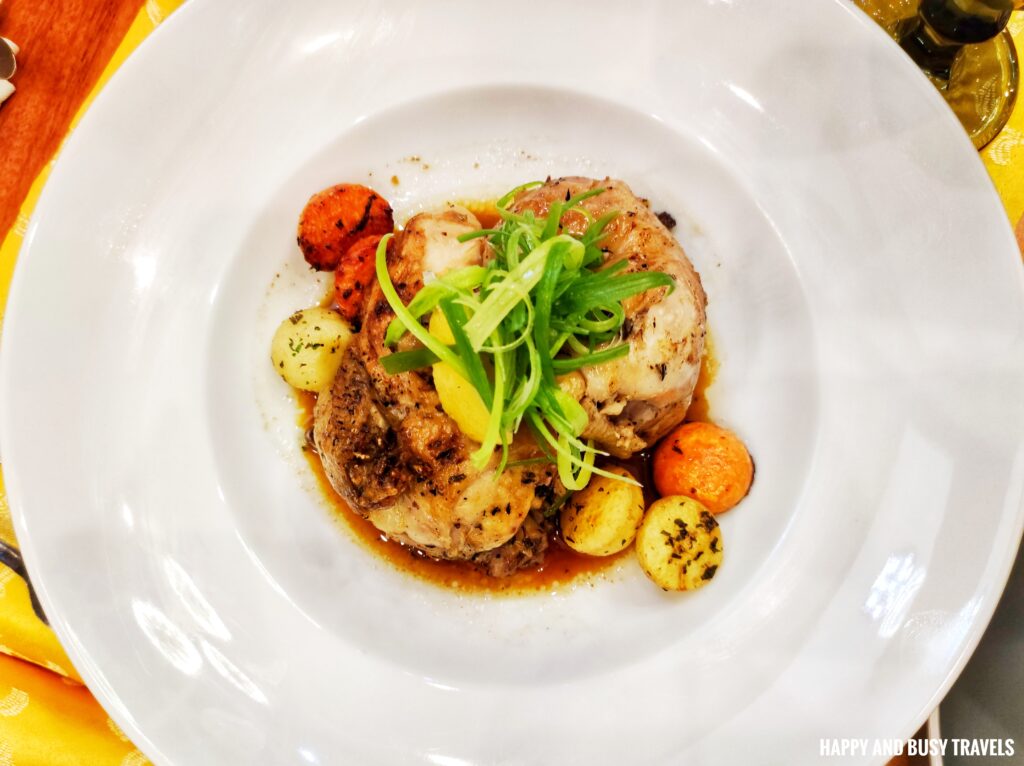 This dish is good for two to three people, and it tasted good. The butter and lemon can be easily tasted but there is not much of the maple taste. Maybe they used the maple just to give the dish a little sweetness.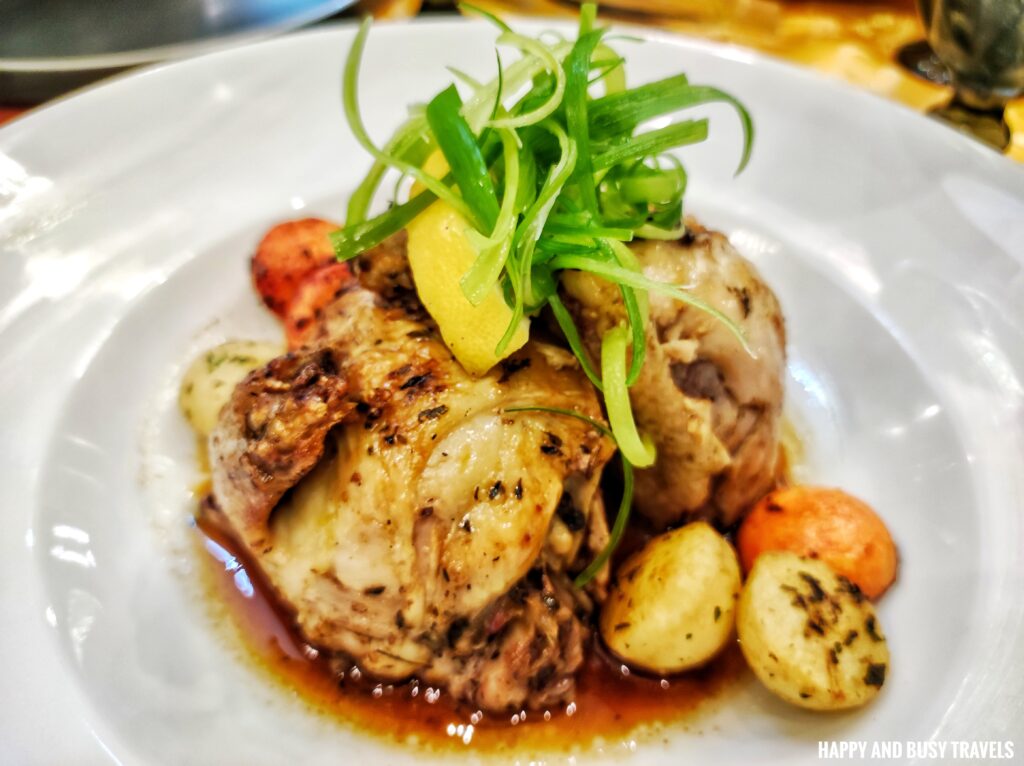 Inasal Platter
I personally love this dish, this is the Inasal Platter. Each order is composed of brown rice topped with slices of Chicken Inasal, Radish, and Tomatoes on the side. It is also served with Atchara and dipping Soy Sauce.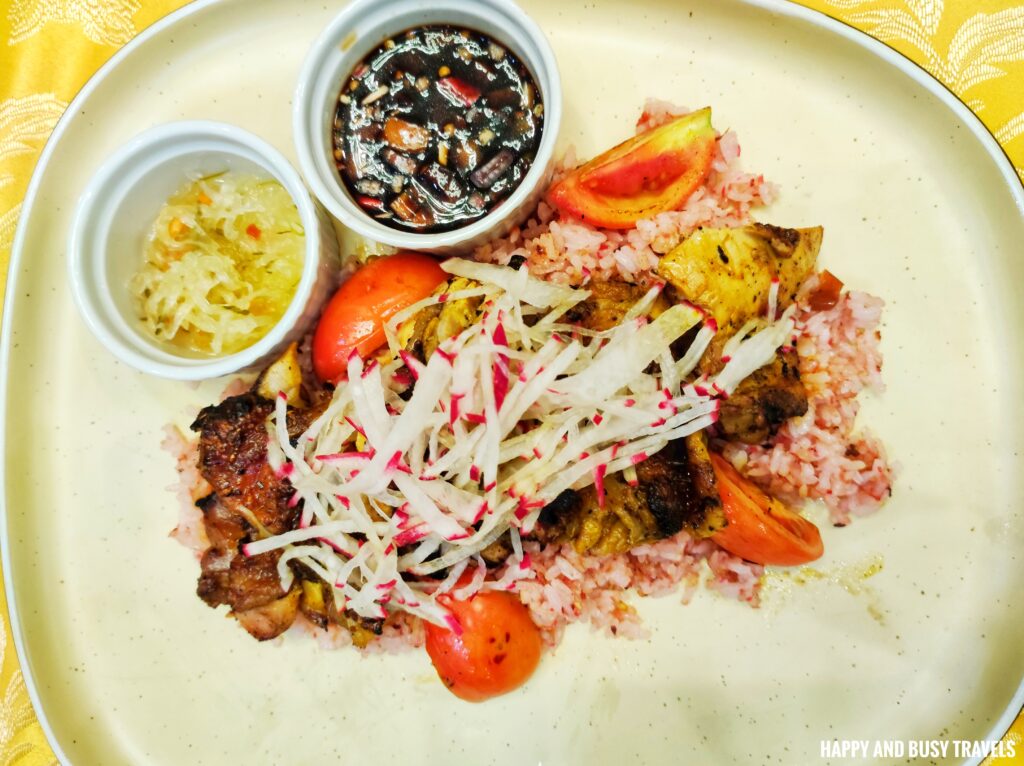 Each dish is good for one to two persons, but I can eat this one on my own (haha, yes I have a huge appetite). This one is really delicious for me because each bite of chicken with rice is already tasty enough that I didn't even have to use the soy sauce.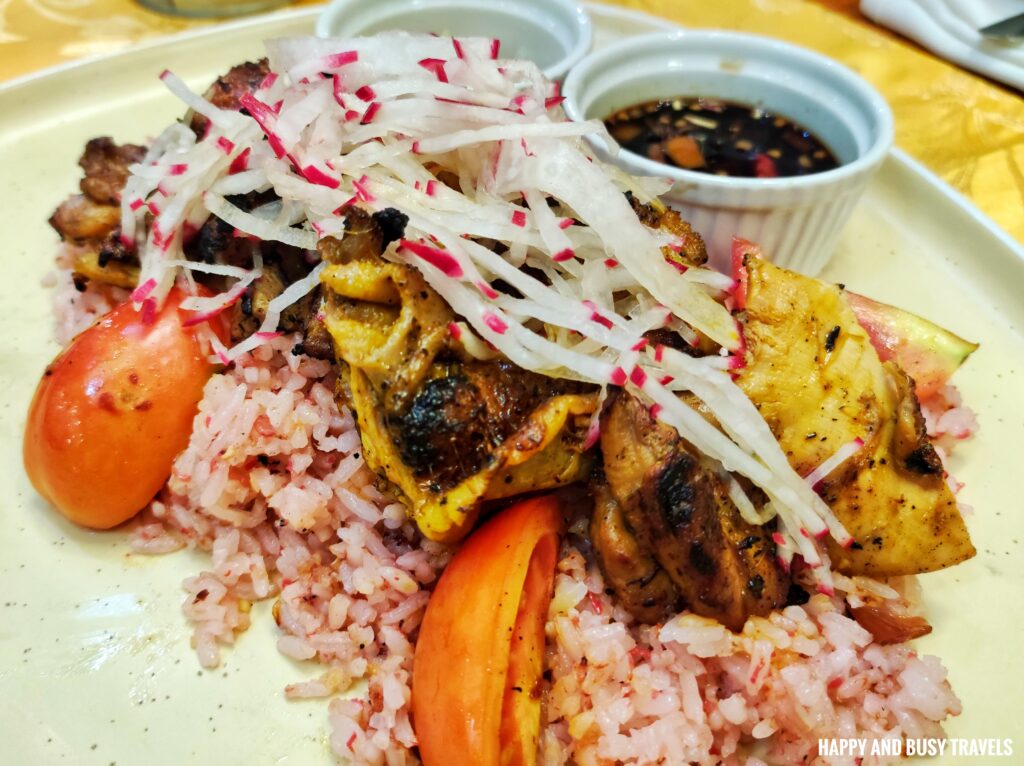 Pork Kare Kare
When the Pork Kare Kare is served, we were like "Where is the sauce?" Well, it is poured on the plate after the waiter placed this dish on our table.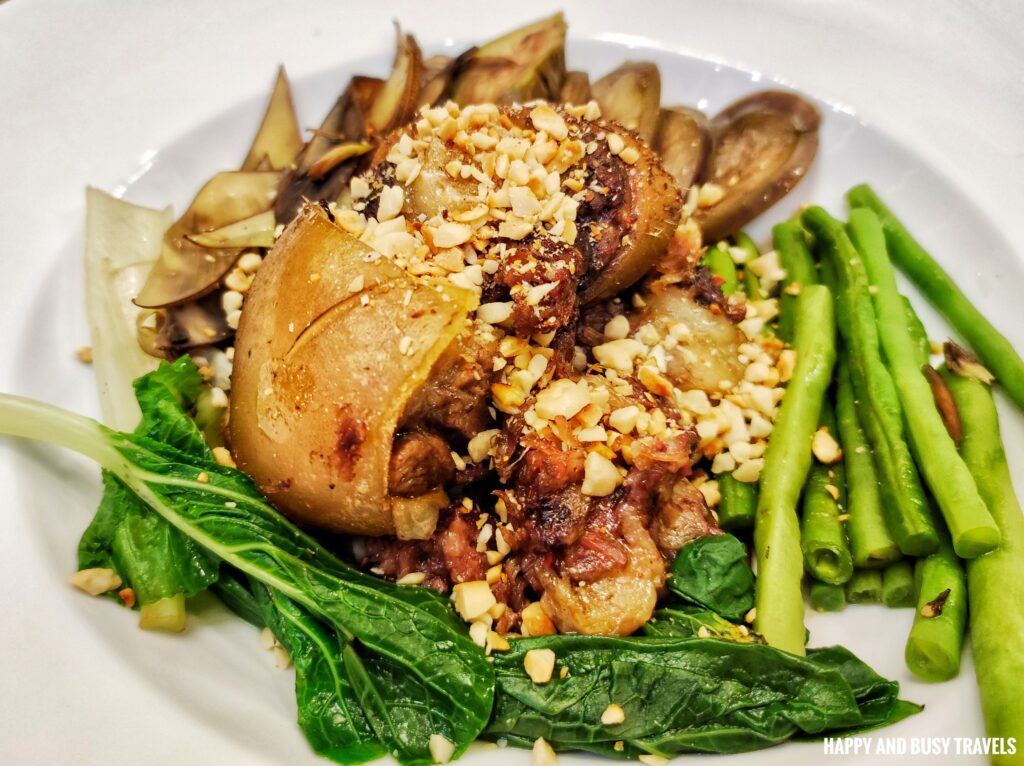 The dish will look like this after the sauce is poured. This dish is composed of Pork Pata, Peanuts, Peanut sauce, and vegetables like Banana bells (Puso ng Sasing), Eggplant, String Beans, and Snow Cabbage.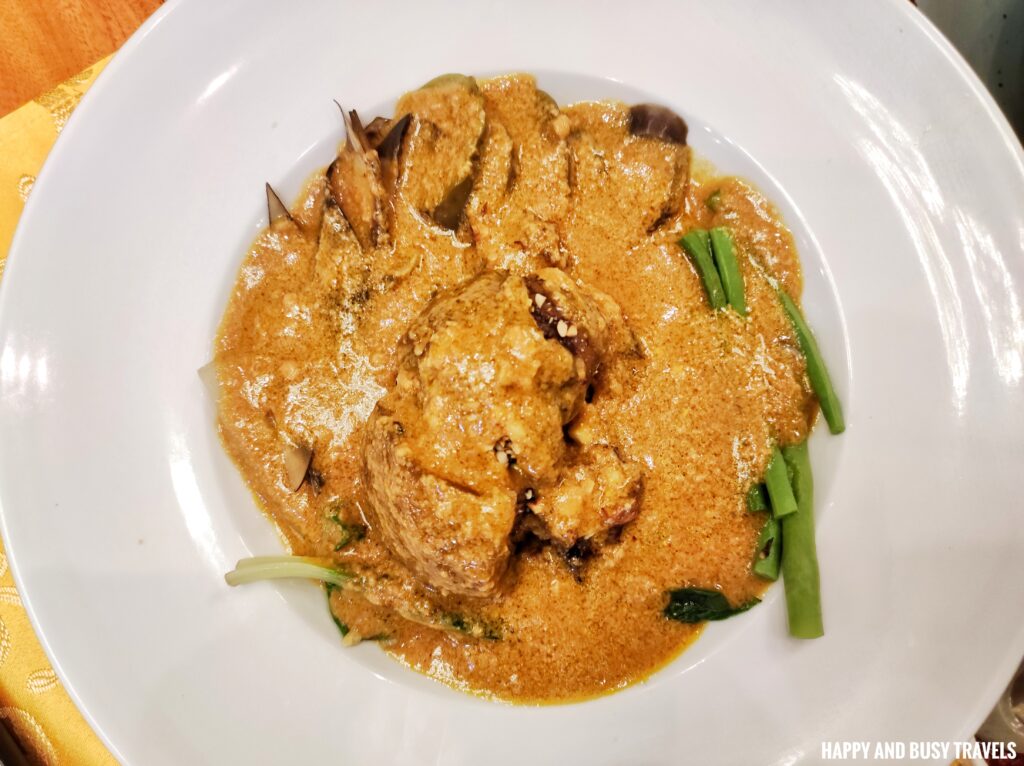 The sauce is creamy, really tastes like peanuts and it is not salty, my mom will love this. Kare-Kare is usually served with Bagoong on the side, which can be used for this dish if you prefer it to be saltier.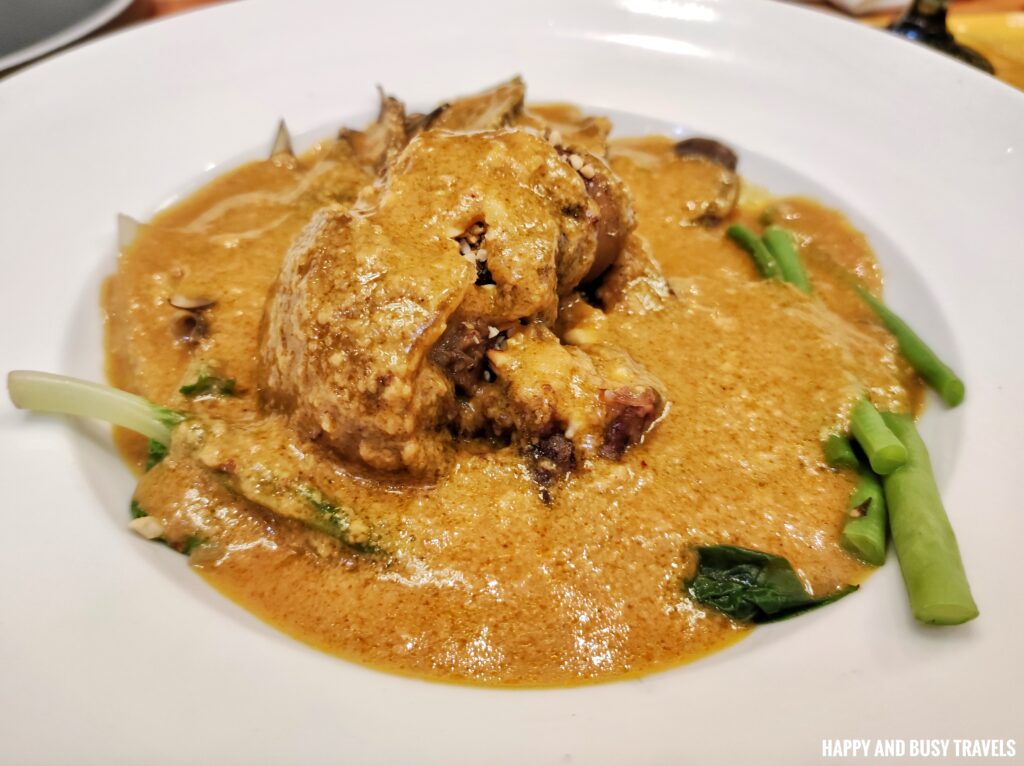 Desserts
I was looking forward to tasting their desserts because I know they will be good too.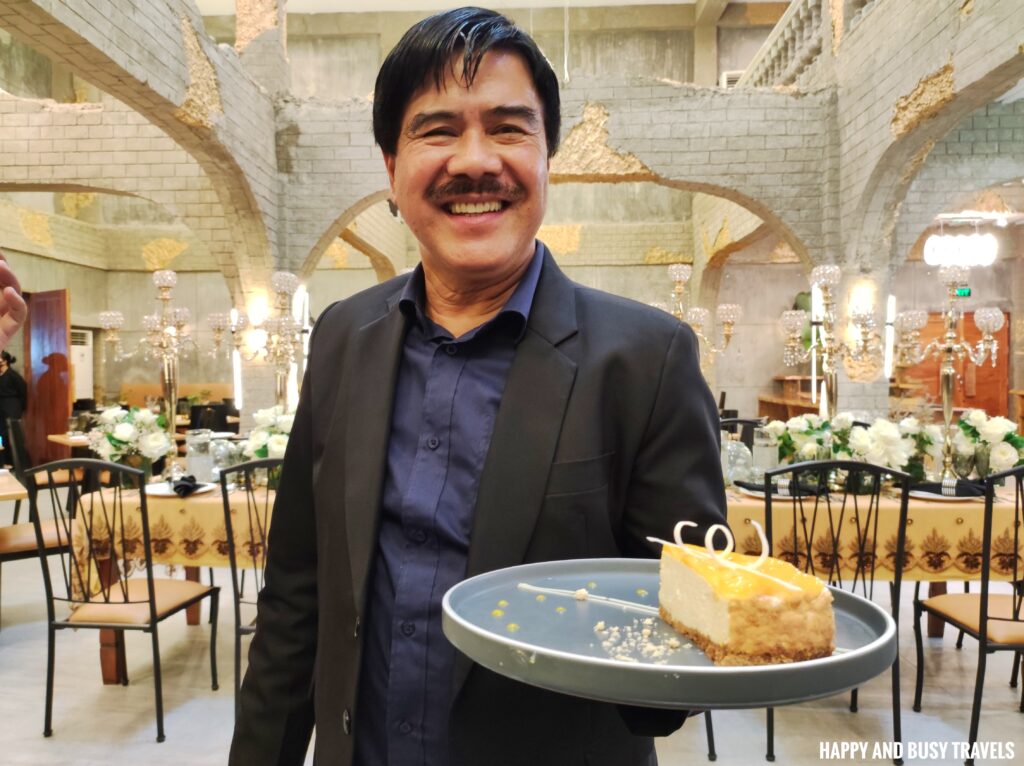 Mango Cheesecake (Cake of the Day)
There are different cakes every day, so you have to try them. This time we had Mango Cheesecake, which is delicious! I can eat this all by myself and even ask for more serving.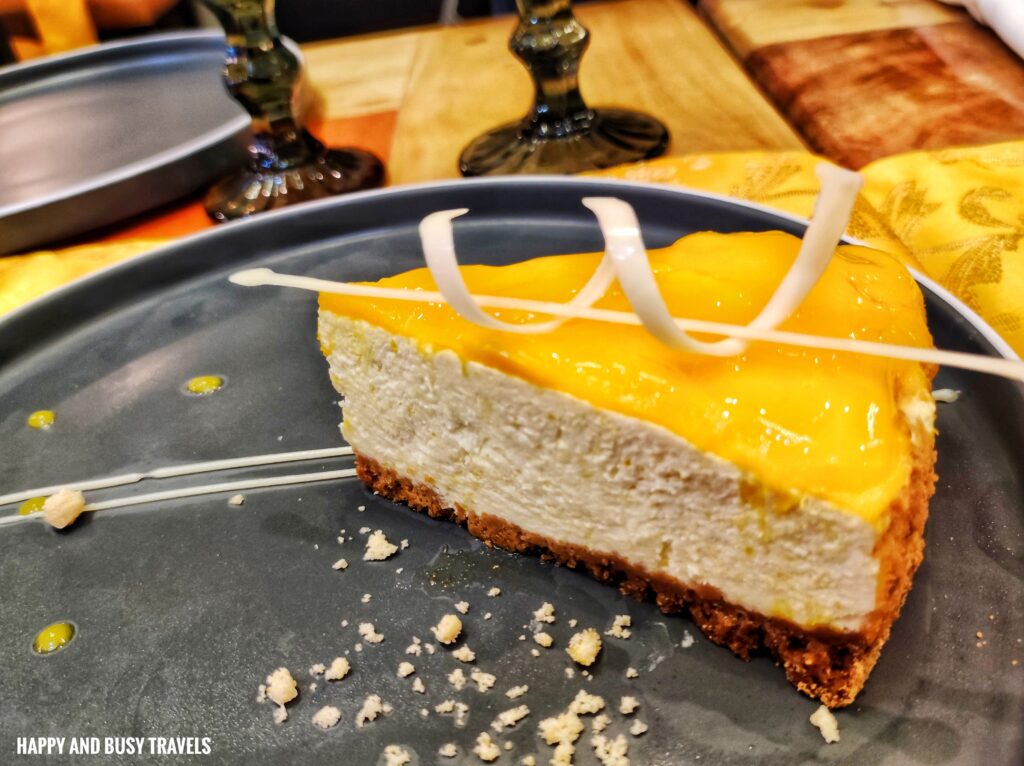 Amadeo's Lava Cake
The restaurant dedicated a cake for the municipality where they are located. This is a Chocolate Lava Cake served with a tasty cookie-like flower on the side, and 24-karat edible Gold on top. It tasted good and I actually want more… again! Haha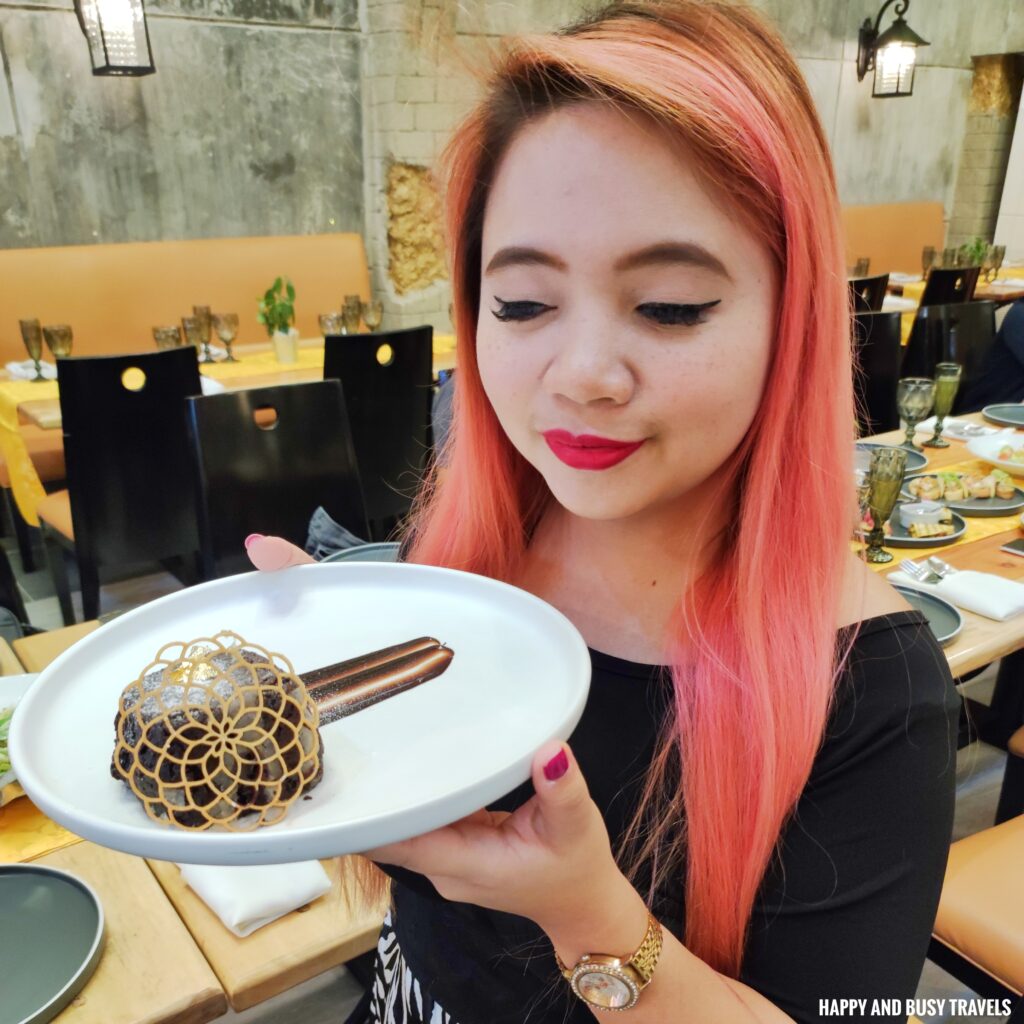 Choco Coconut Mousse with Caramelized Pistachios
Finally, here is their most prized dessert, the Choco Coconut Mousse with Caramelized Pistachios.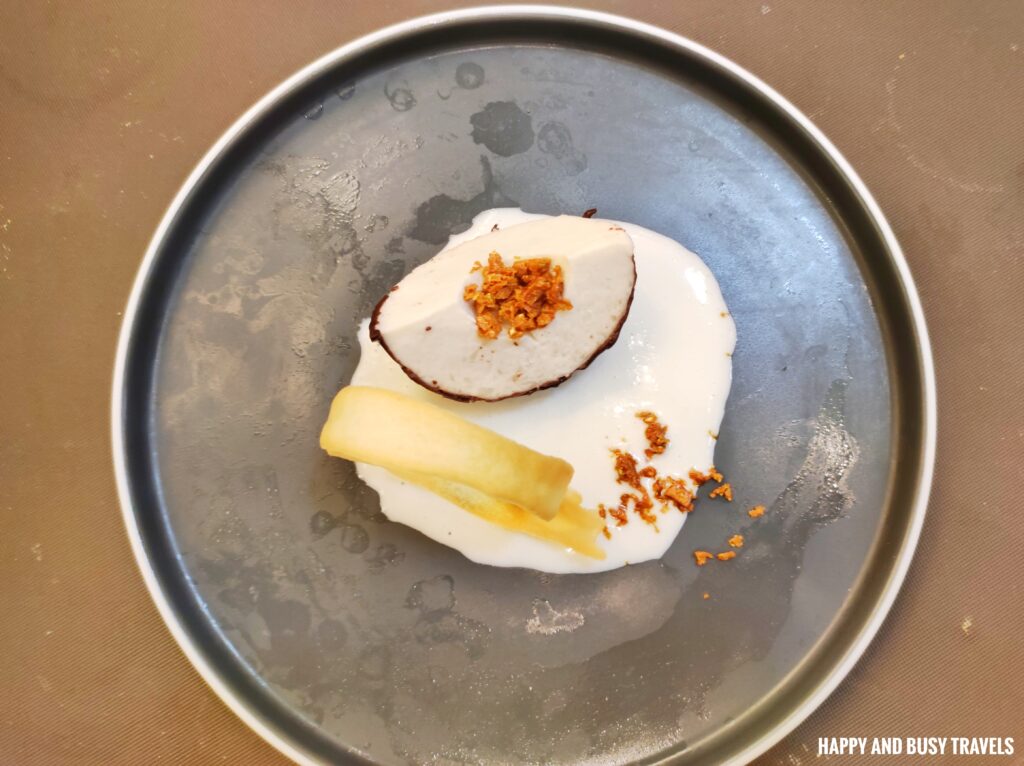 Each order has a quarter serving of Ice Cream made out of Coconut milk, with a shell of thin Chocolate, and Caramelized Pistachios. I love how the Ice cream tasted like Coconut milk very much because this is an uncommon flavor. Very Filipino indeed!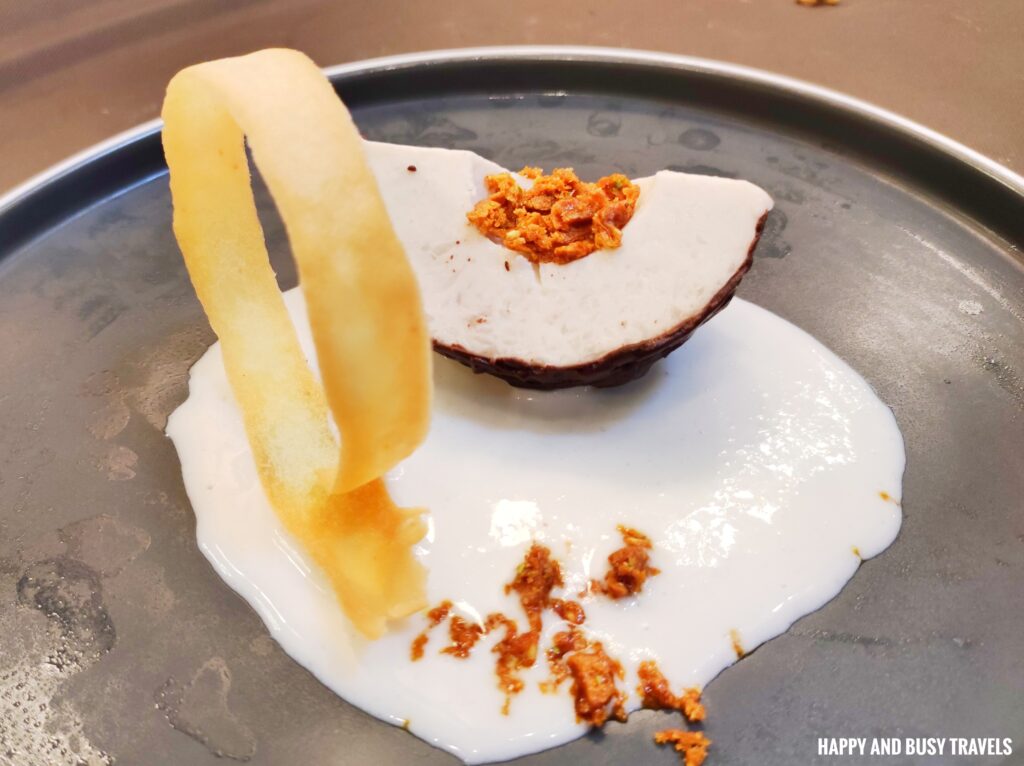 Mr. Tamayo is very proud of this dessert because it represents Filipino flavor.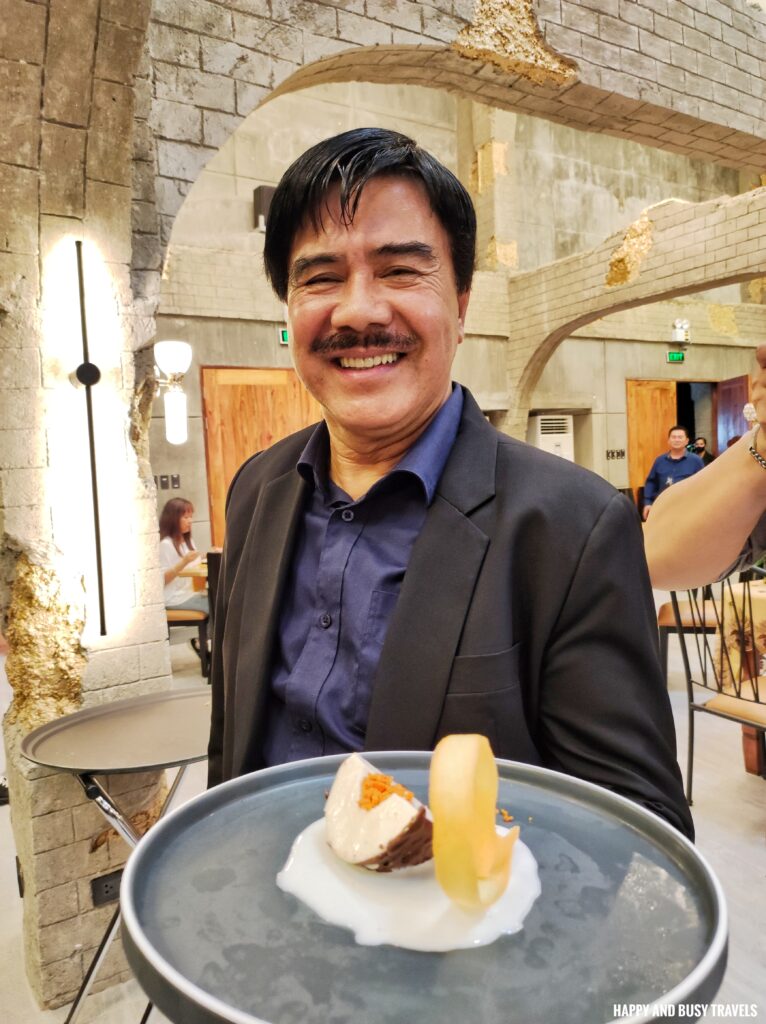 Hot Matcha Tea
One of our friends ordered a Hot Matcha Tea, which according to her tasted good.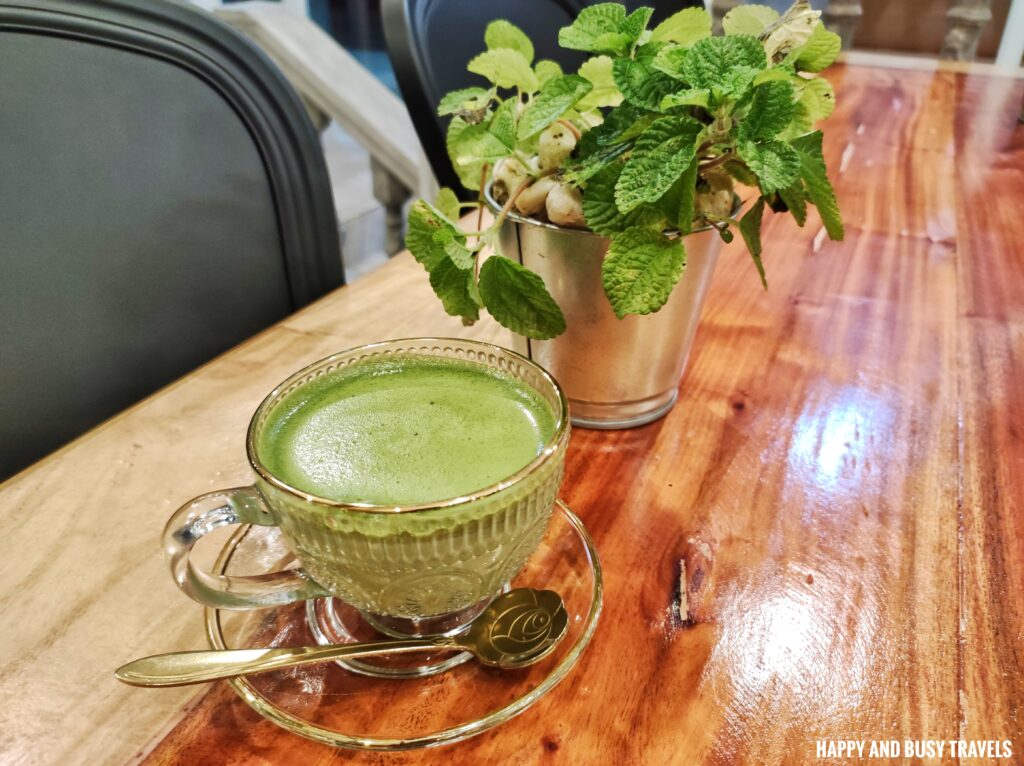 Menu of Domus Restaurant and Events
The Owners
Here are the owners of the restaurant. On the left side, he is Mr. Steve Tamayo of the famous Tamayo's catering, and the other owner is Mr. Alvin Hawak a real estate developer. It is nice to meet such down-to-Earth people.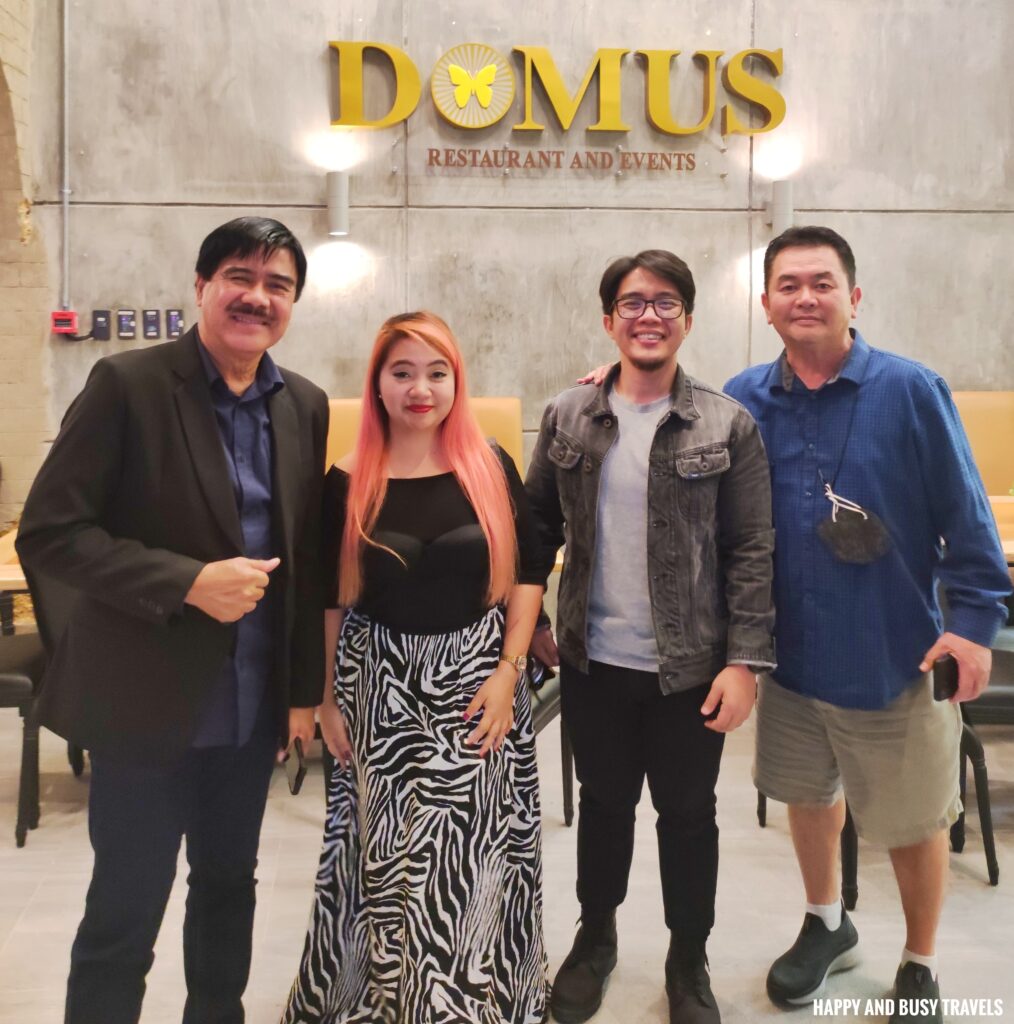 Happy and Busy's Smileys for Domus Restaurant and Events
Overall, we had a nice tasting session in the restaurant. The owners are even with us and they are assisting with the service.
Food
Location
Ambiance
Value for money
Service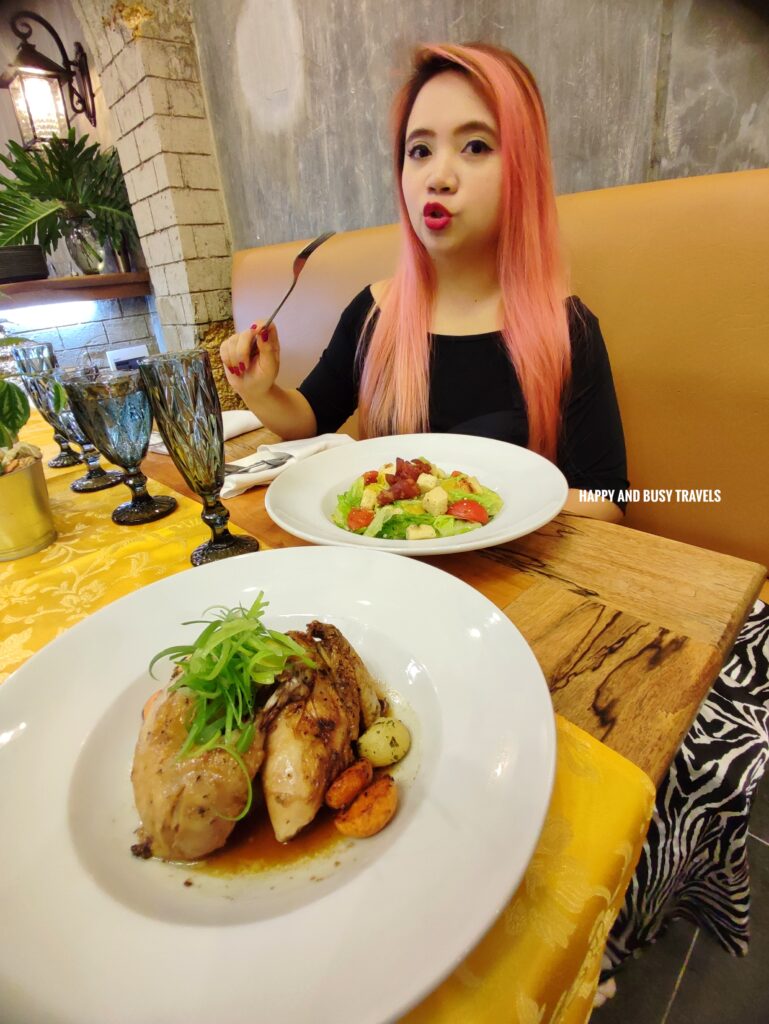 More exciting food and drinks reviews are at https://happyandbusytravels.com/category/food-and-drinks/ so do not forget to check it out!
Like! Follow! Subscribe! to our social media accounts: