Ka Rey Seafood Restaurant
After our quick staycation in Tagaytay, we went right straight to Ka Rey Seafood Restaurant to have our lunch. We were starving so we were excited to eat! It is a must to have a reservation in this restaurant, because it is like a hidden restaurant, which does not accept walk-ins unless they are not fully packed.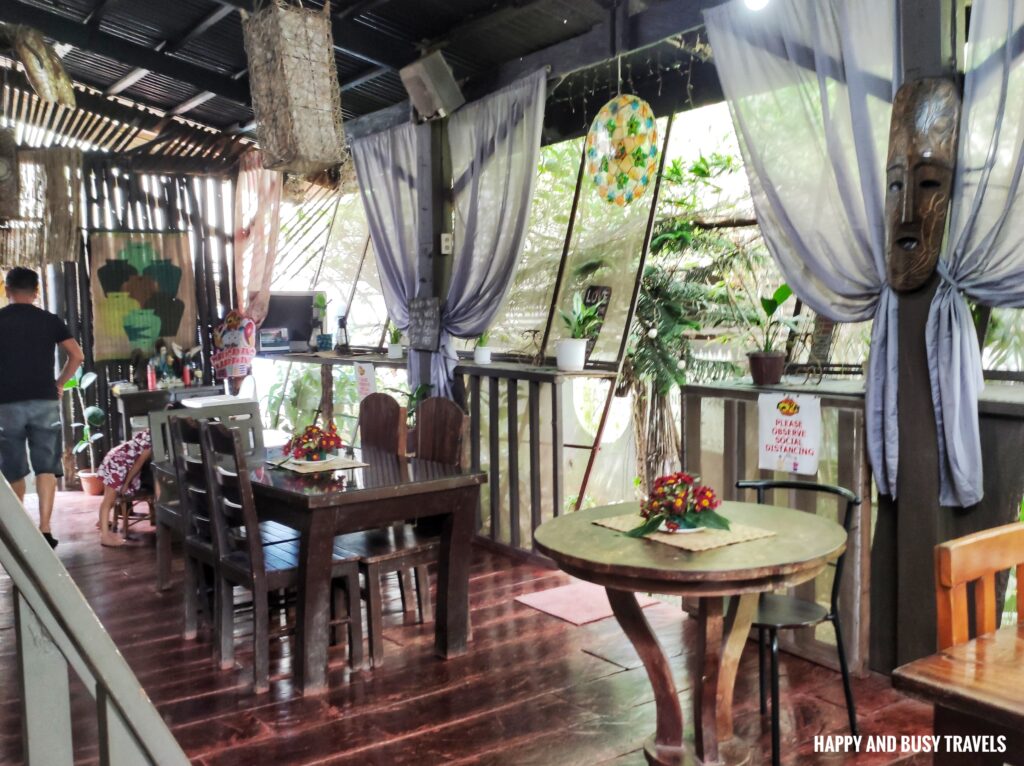 Important Information
Facebook: Ka Rey Seafood Restaurant
Contact Number: 0920 540 3606
Email Address: [email protected]
Operating Hours: 9 AM – 8 PM
Payment Options: Cash, Credit Card, GCash
Dining Options: Dine In, Take out, and Delivery
Address: Tagaytay City, Cavite
Google Maps Link: https://goo.gl/maps/
Inside the Restaurant
As soon as we went inside, the ambiance is homey. Everybody must remove their footwear and walk barefoot or with socks in the restaurant. Do not worry because the whole restaurant is clean. We didn't feel any dust.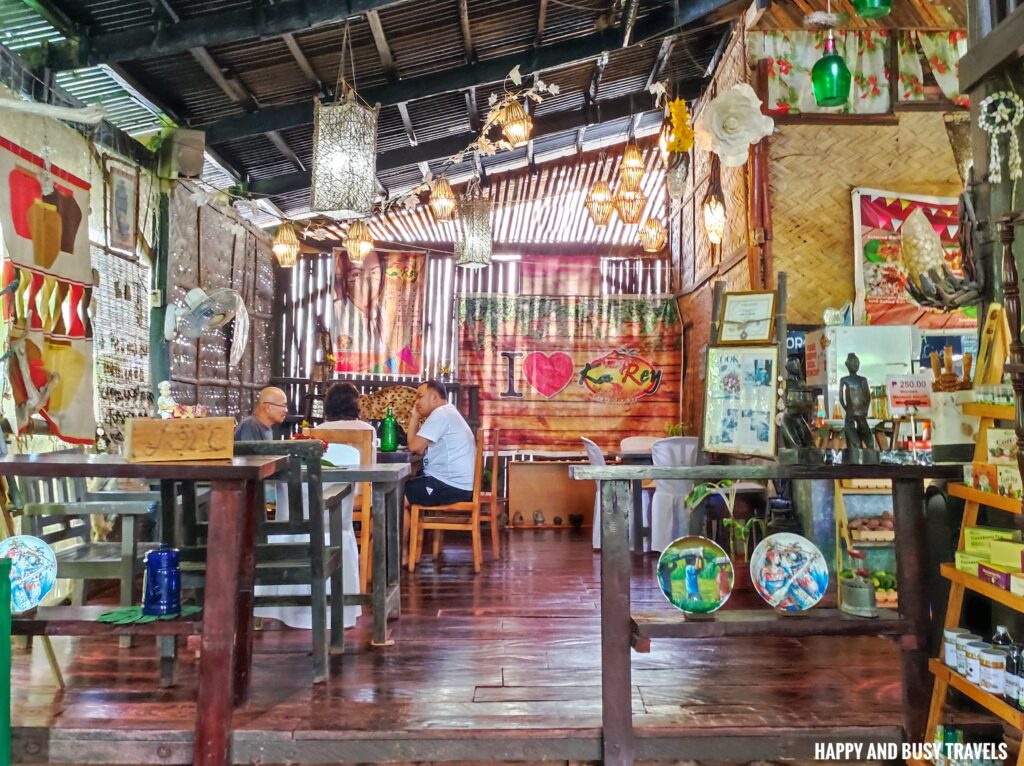 There are available seating outside if you wish to eat by the garden and not remove your shoes.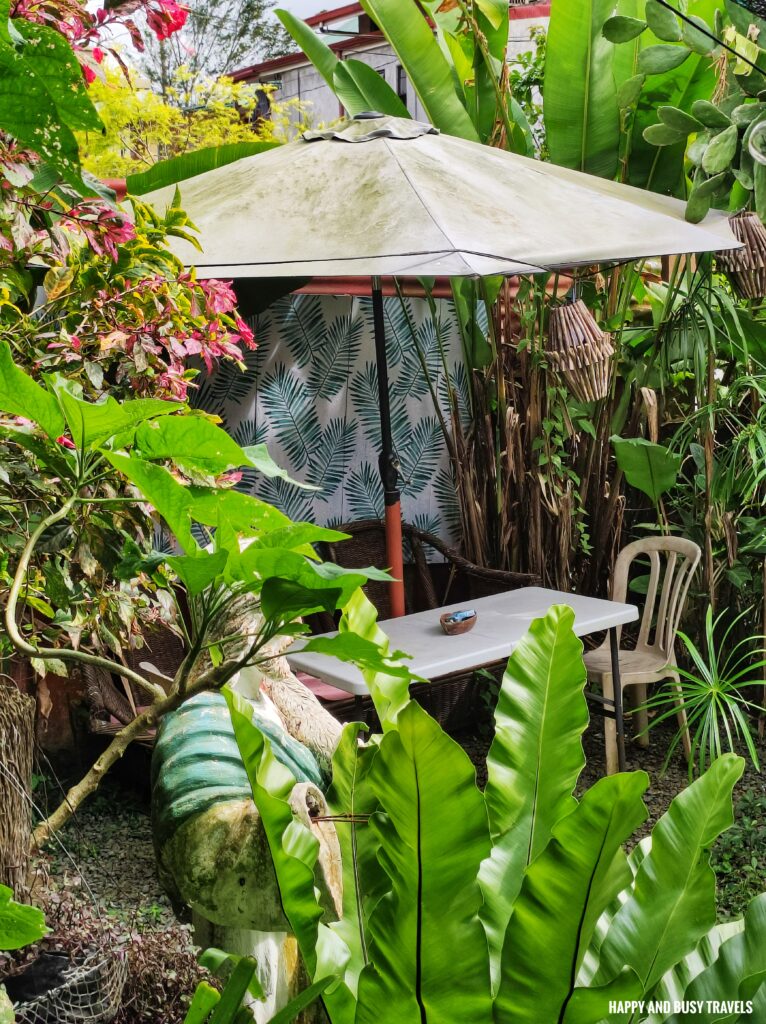 There is also a cute spot at the mezzanine of the restaurant, perfect for groups or couples.
Busy and I choose to stay in this spot, right below the mezzanine, so we can enjoy looking at the kitchen while they are preparing our food.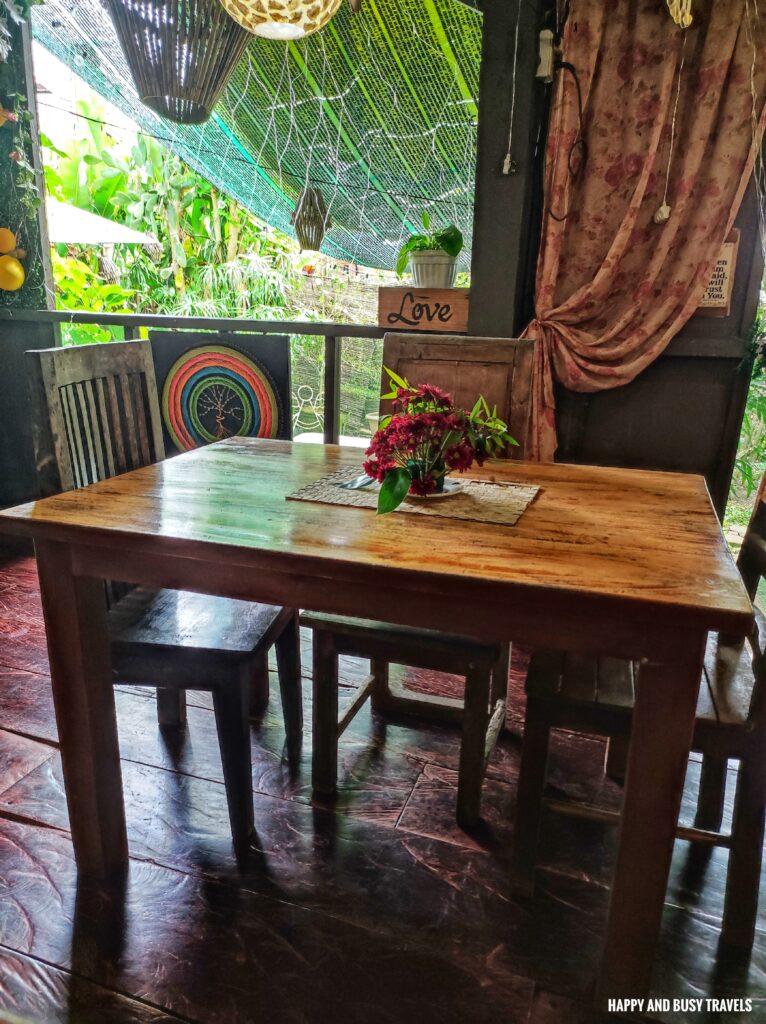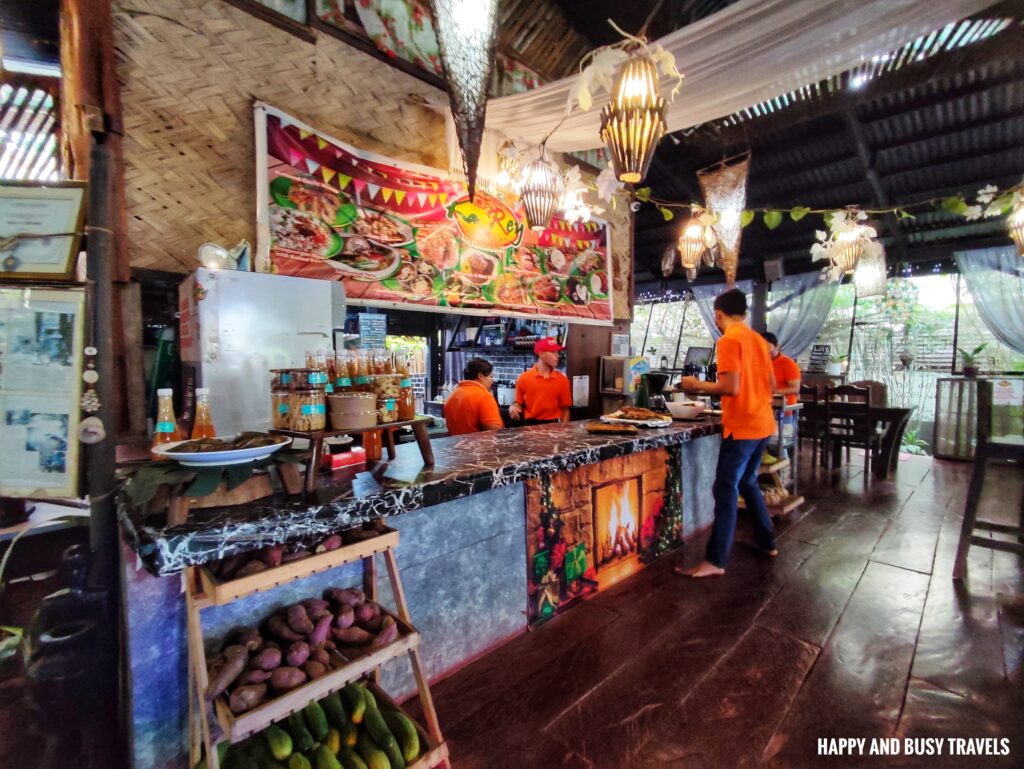 Dishes of Ka Rey Seafood Restaurant
The restaurant of course specializes in Seafood cuisines, so here are some of the bestsellers that we ordered.
Seafood Boil
If you wish to eat Seafoods in their original taste with a little bit of seasoning only, you have to try this Seafood Boil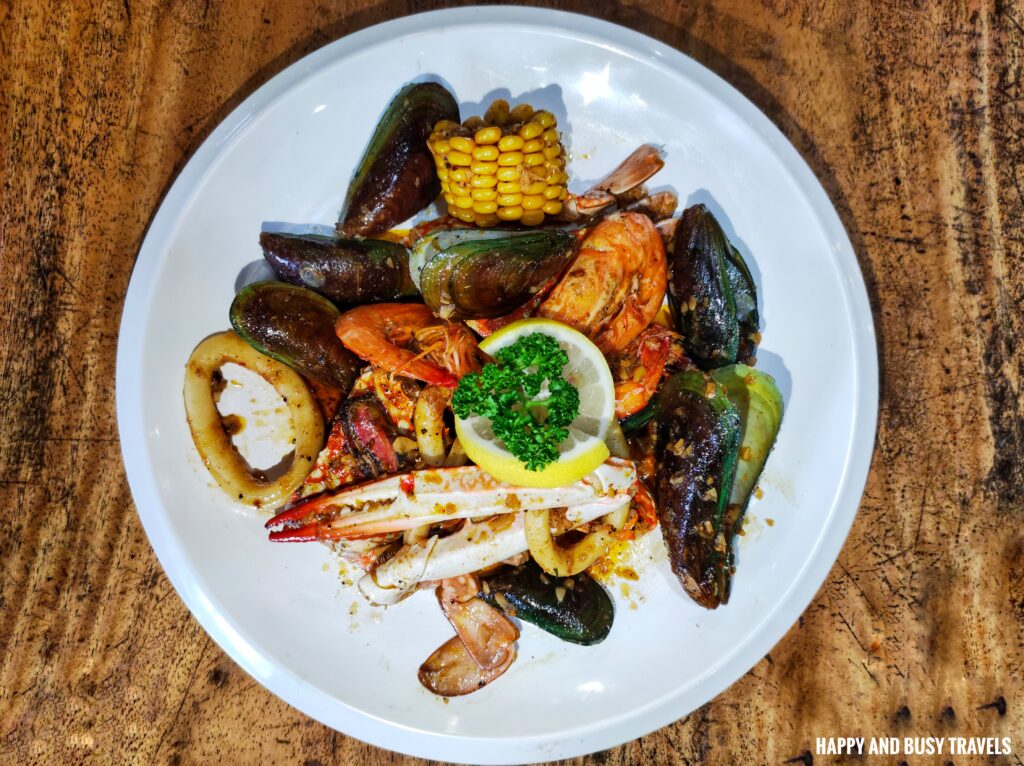 It is composed of Shrimps, Mussels, Crabs, Squid, and a Corn Cob.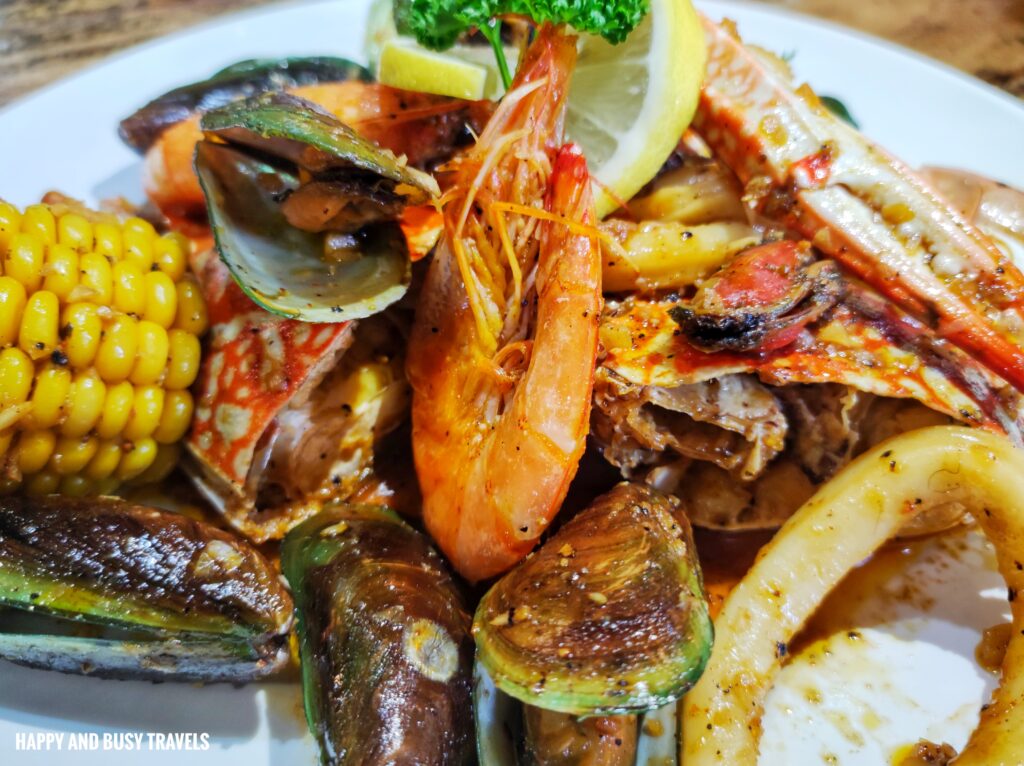 Each serving is good for 2 to 3 persons, so you can have this shared with your group.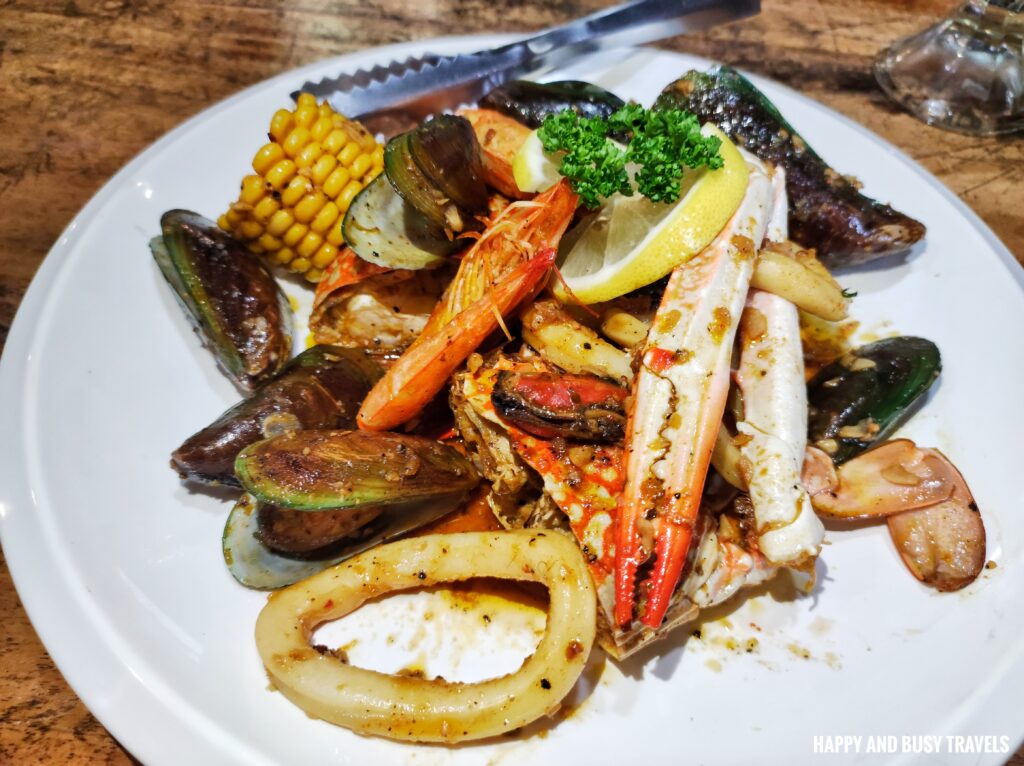 This is one of their bestsellers, I think it is because of the way this one is cooked, just right and tastes like the seafood itself.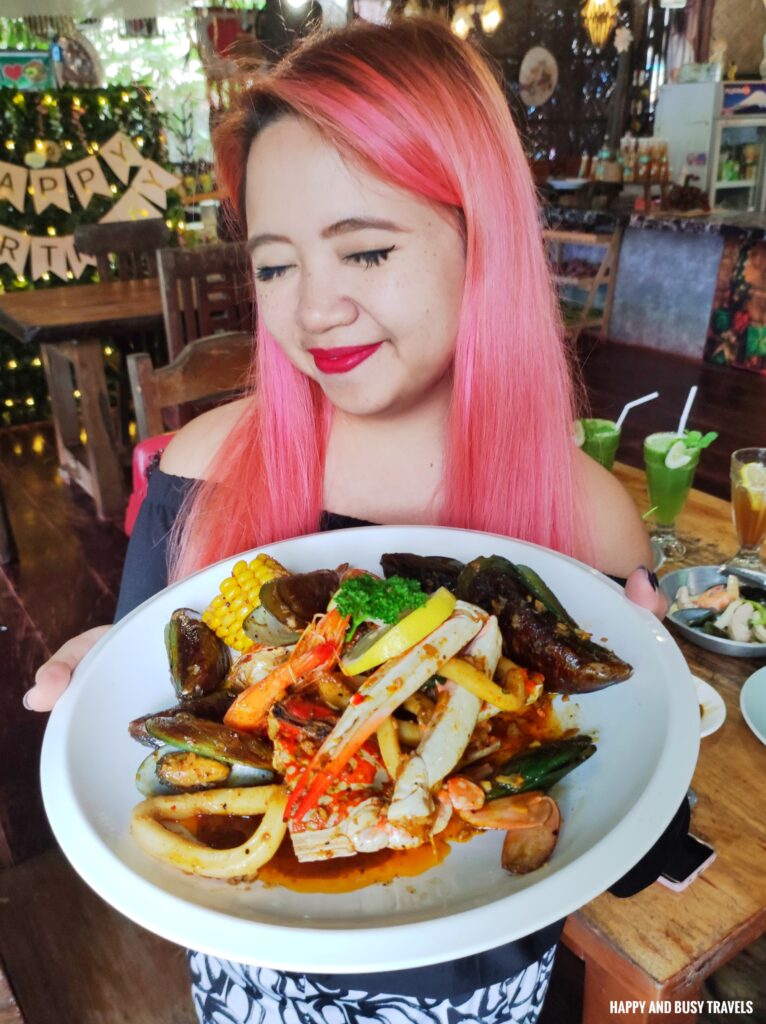 Soy Garlic Pampano
Fish lovers will surely love this fish dish, the Soy Garlic Pampano (Pompano in English).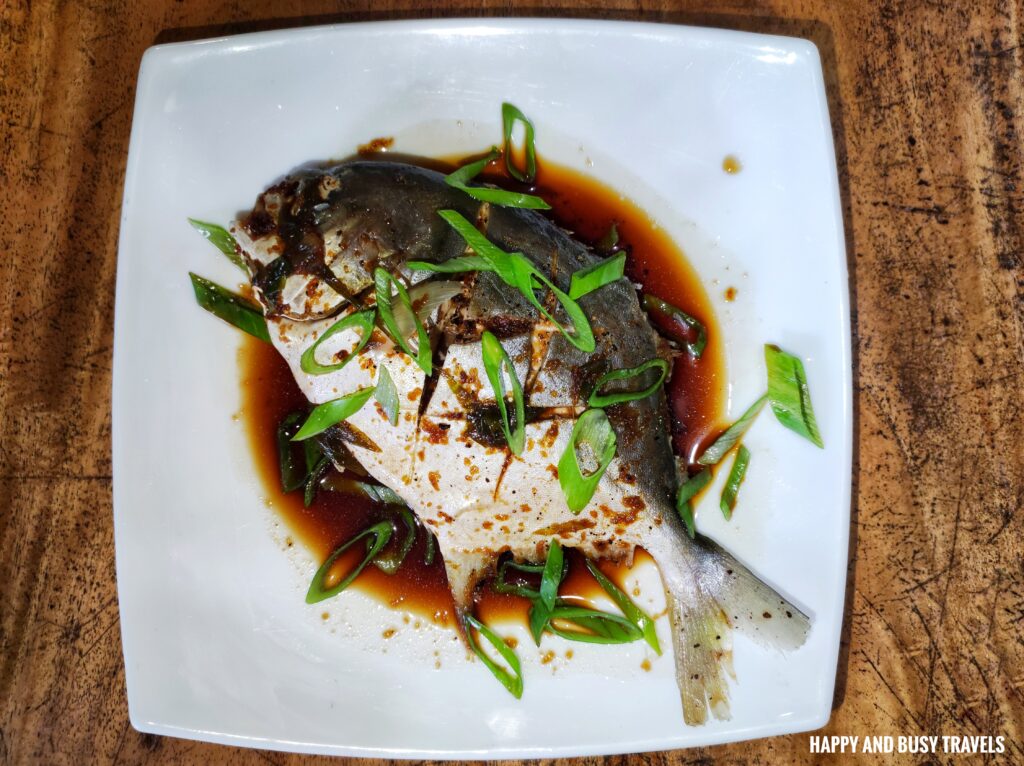 Each order consists of one large Pampano fish, in soy garlic sauce. The sauce is tasty and compliments the fish very much.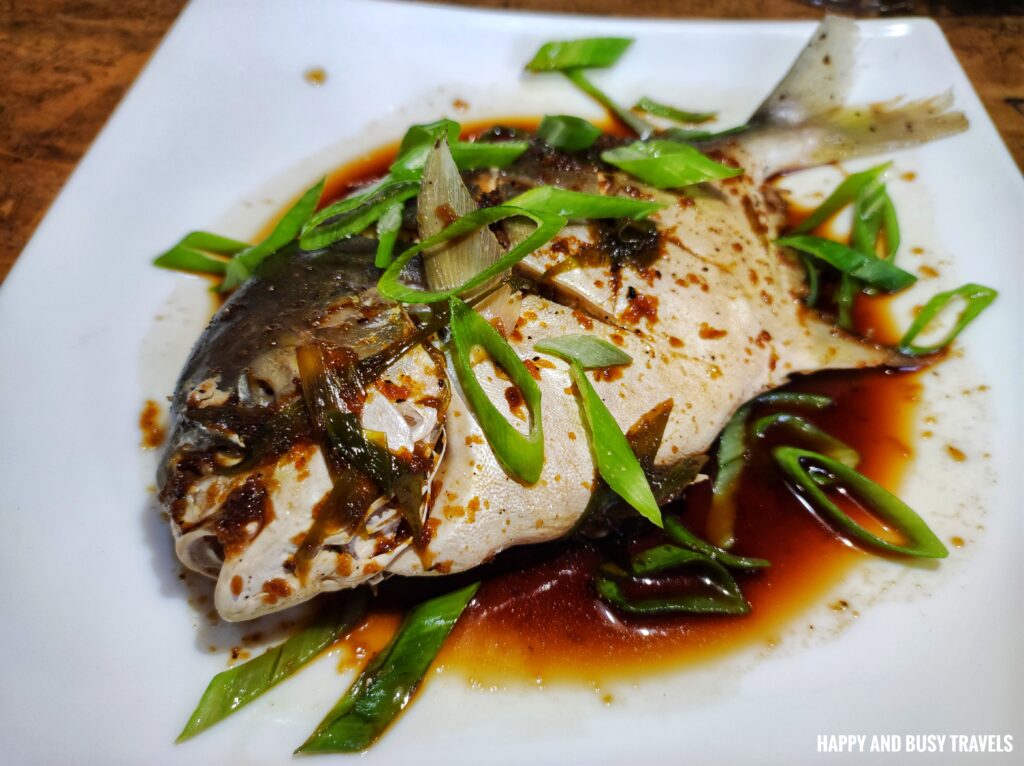 Seafood Samar Express
If you love seafood, and spicy, you gotta love this dish too, the Seafood Samar Express.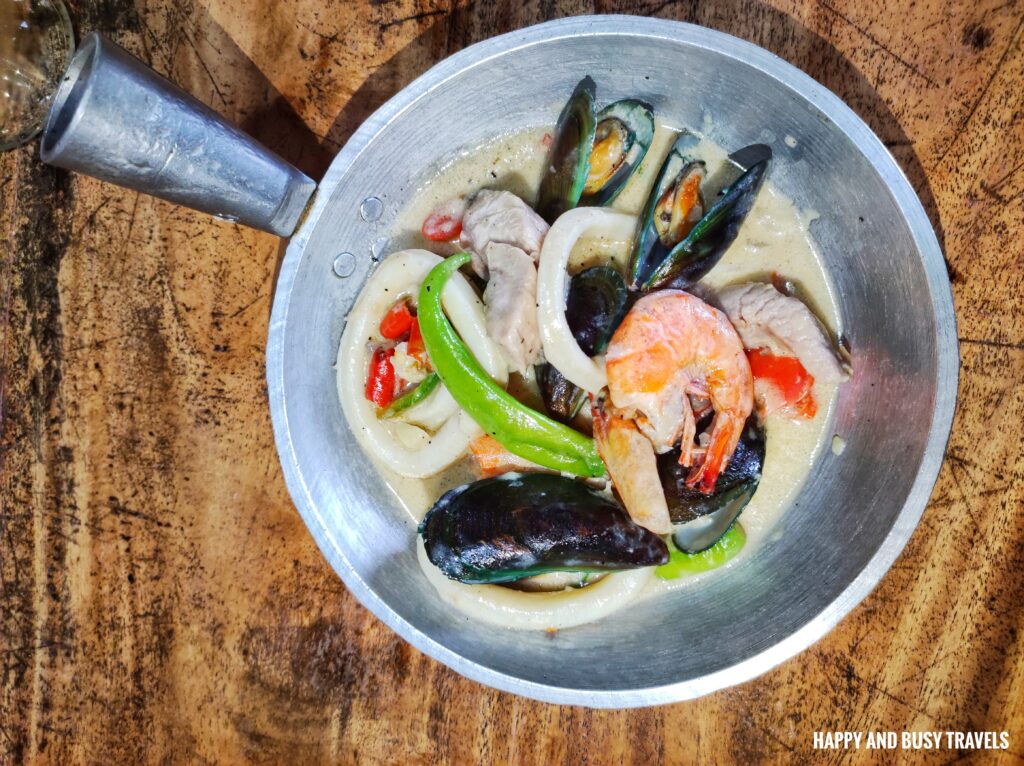 Each order is made out of Fish, Shrimp, Mussels, and Squid Rings, with spicy coconut milk sauce.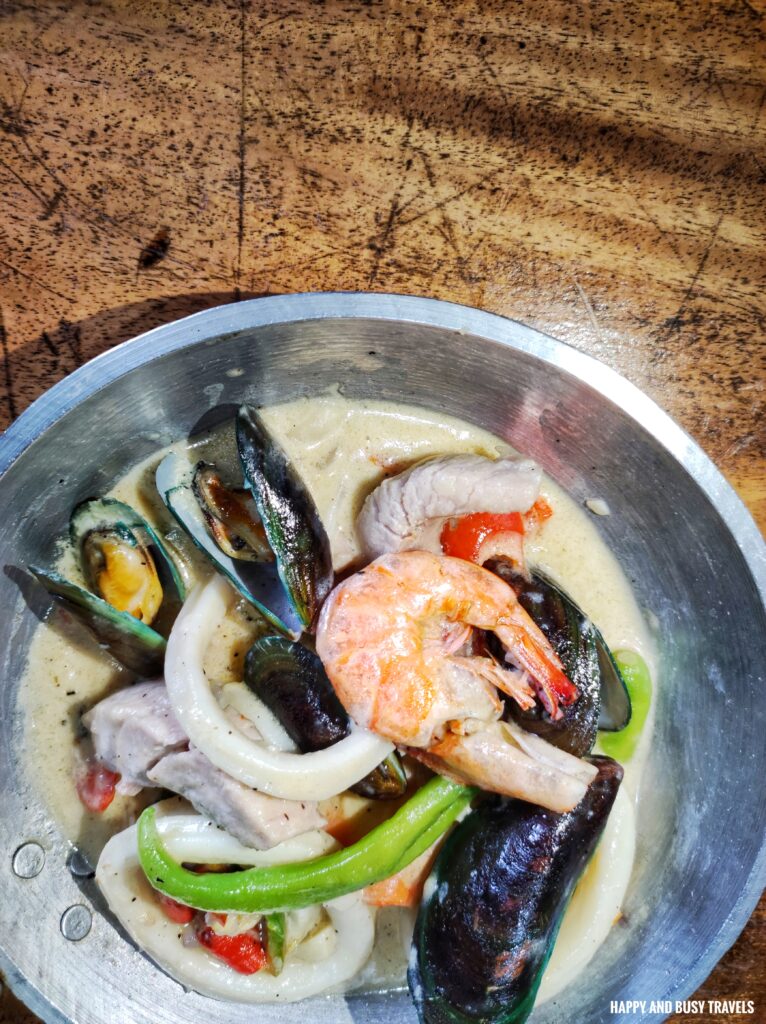 This is one of my favorites because I love spicy food.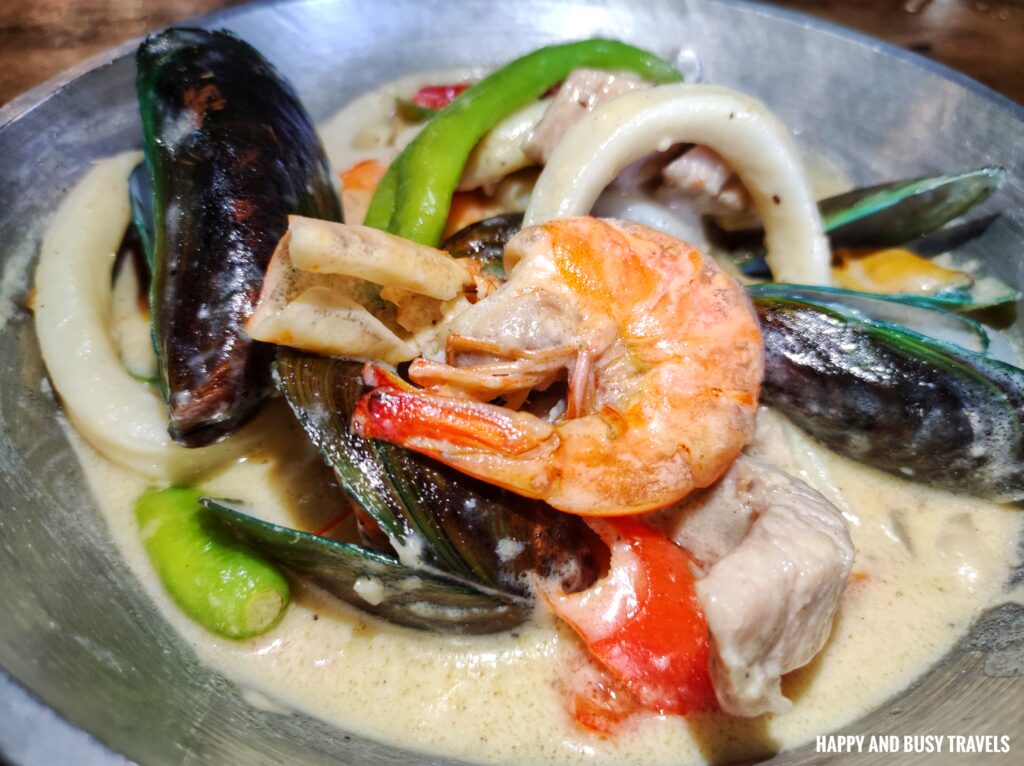 Seafood Fried Rice
Of course, the dishes are yummy so we must have a rice dish too!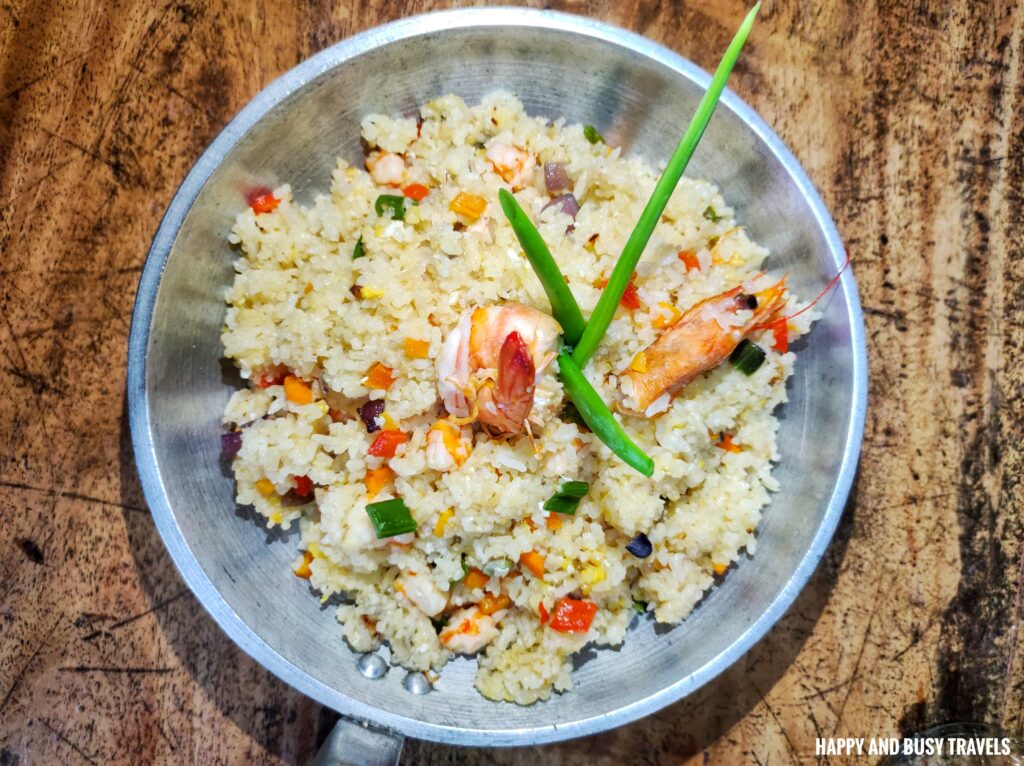 This is Ka Rey's version of Yang Chow, the Seafood Fried Rice. Each order is also good for 2 to 3 persons.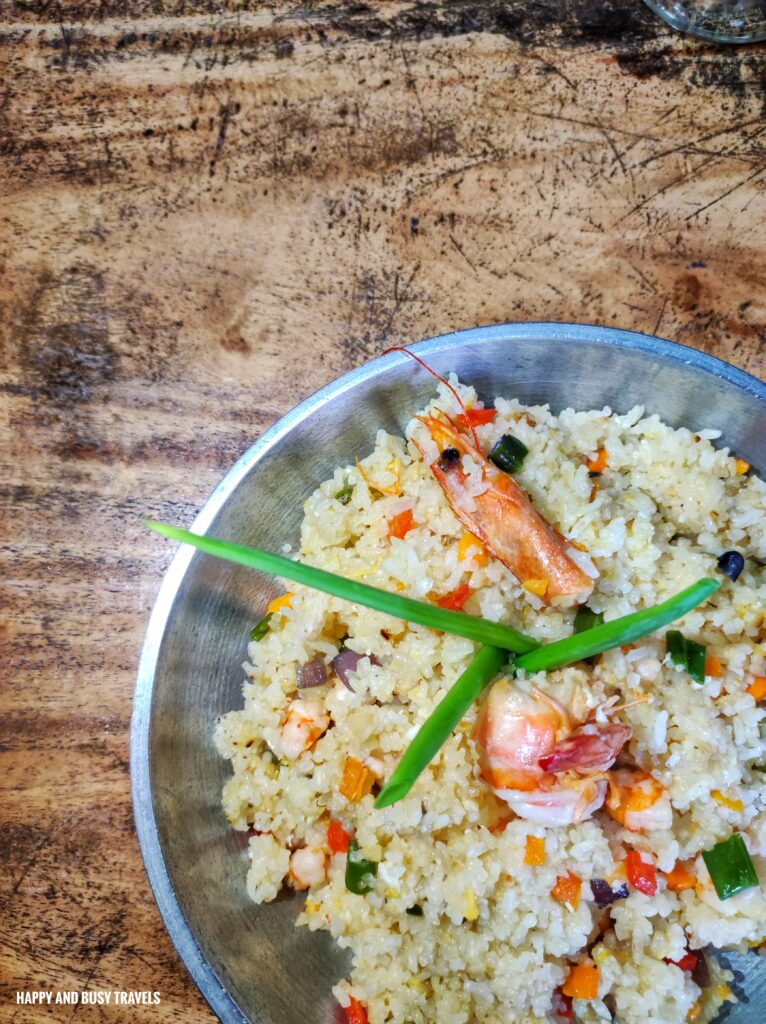 I love his rice so much that it made me eat a lot. Haha goodbye diet.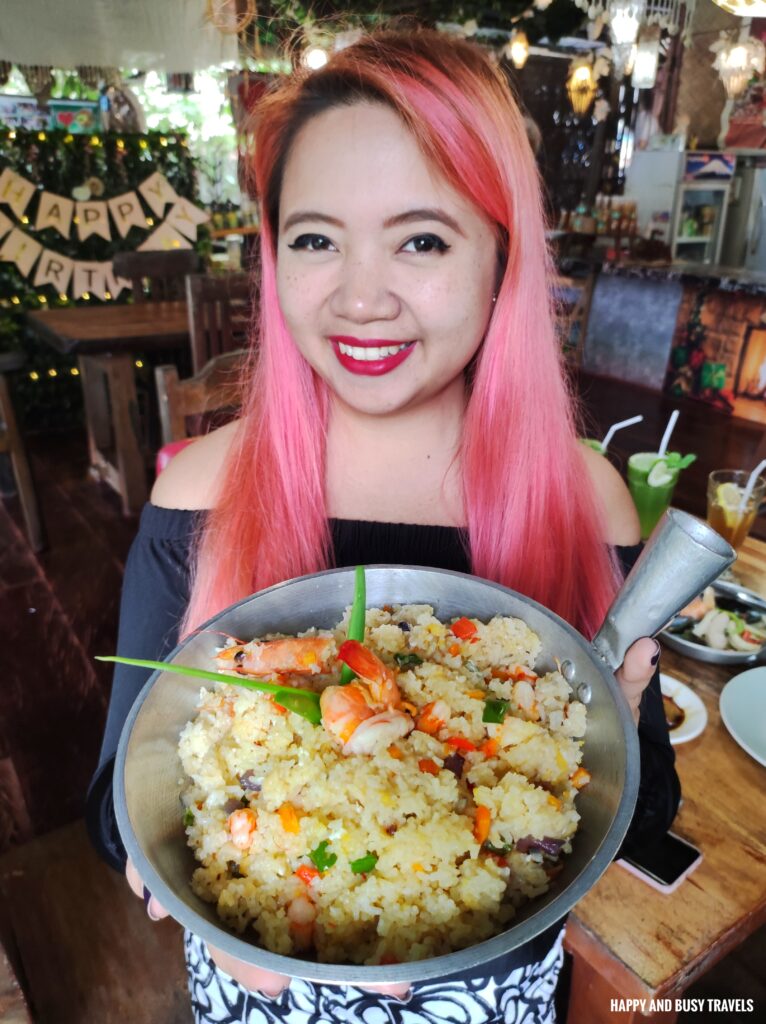 Suman
For dessert, you can have this home-made Suman which is good together with the brown sugar syrup.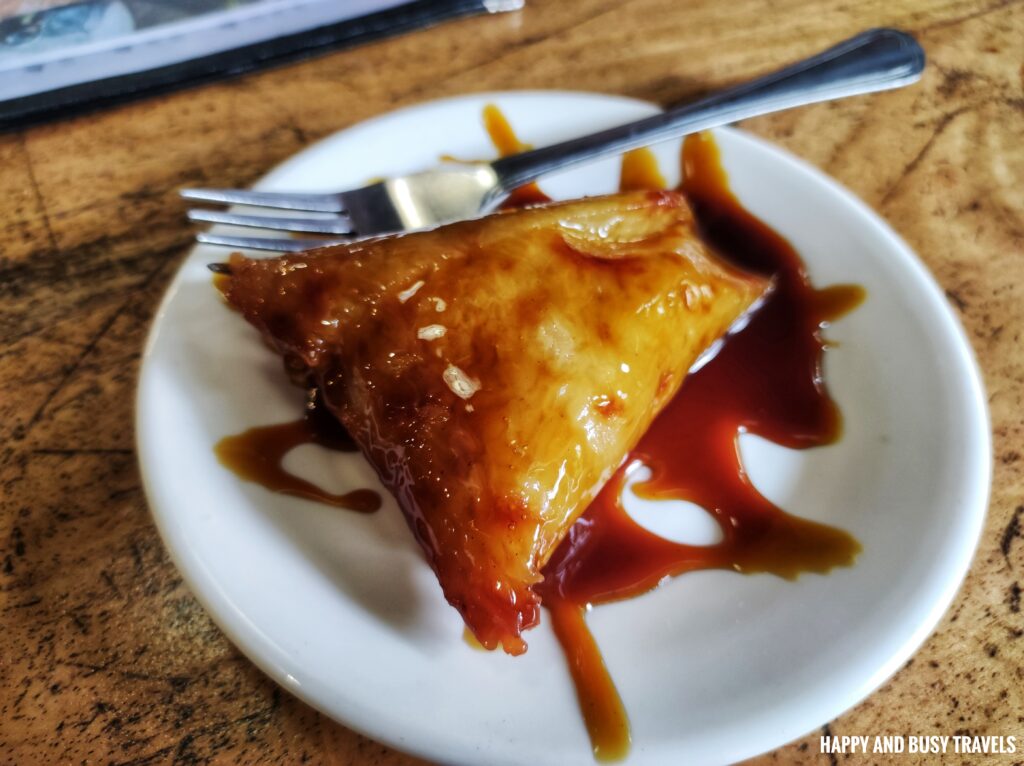 Fresh Fruit Platter
If you prefer a more natural dessert, you can order this fruit platter which is composed of Papaya, Mango, and Pineapple.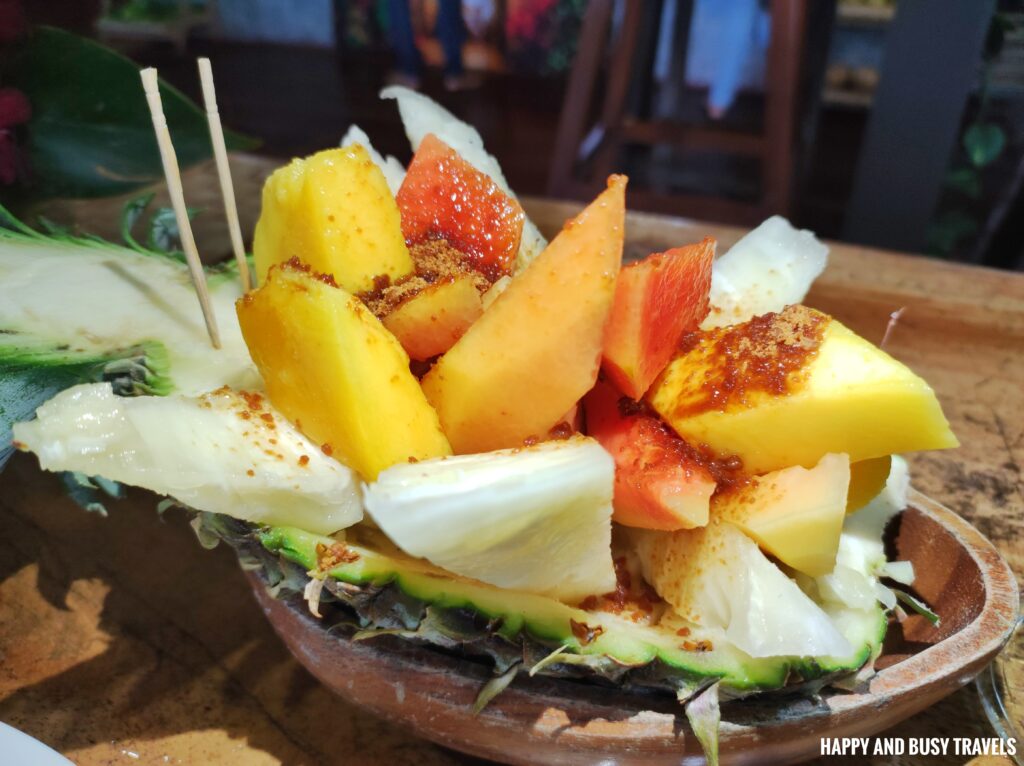 Cucumber Lemonade Shake
This is my favorite drink! The Cucumber Lemonade Shake. It tastes so good and it makes me feel I am drinking a healthy shake.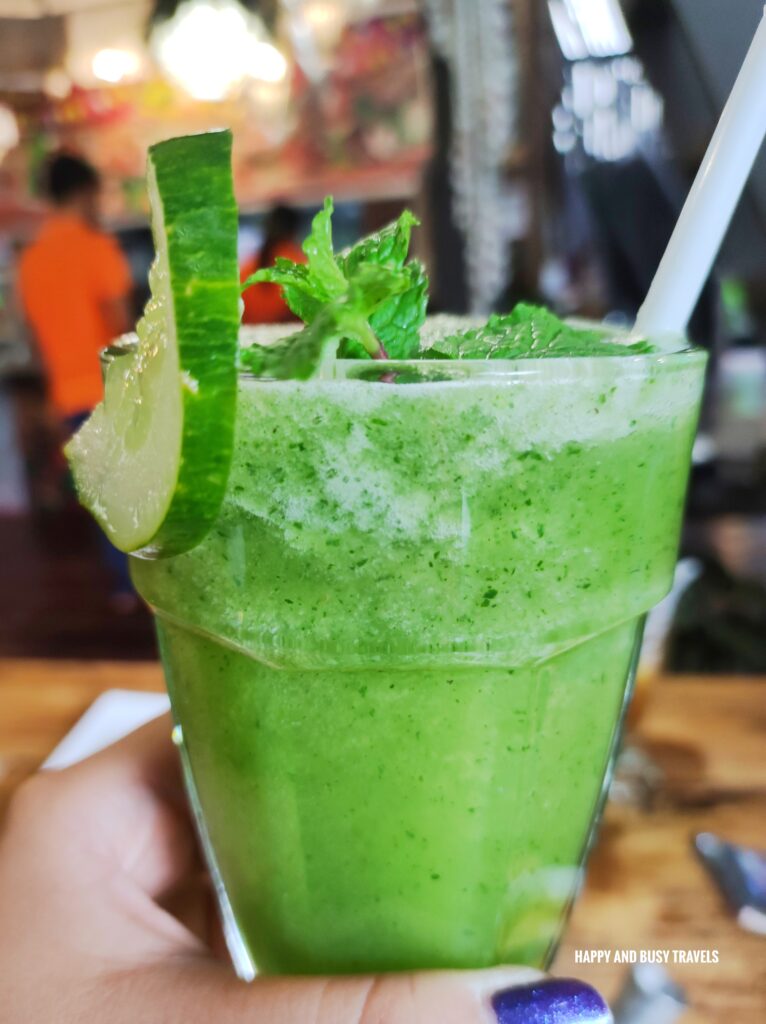 Iced Tea
Classic Ices Tea, with a lemon on top.
Souvenirs of Ka Rey Seafood Restaurant
The restaurant also sells different snacks as a souvenir, the bestseller is this Pilipit which is a local delicacy in Samar, the Province of Ka Rey.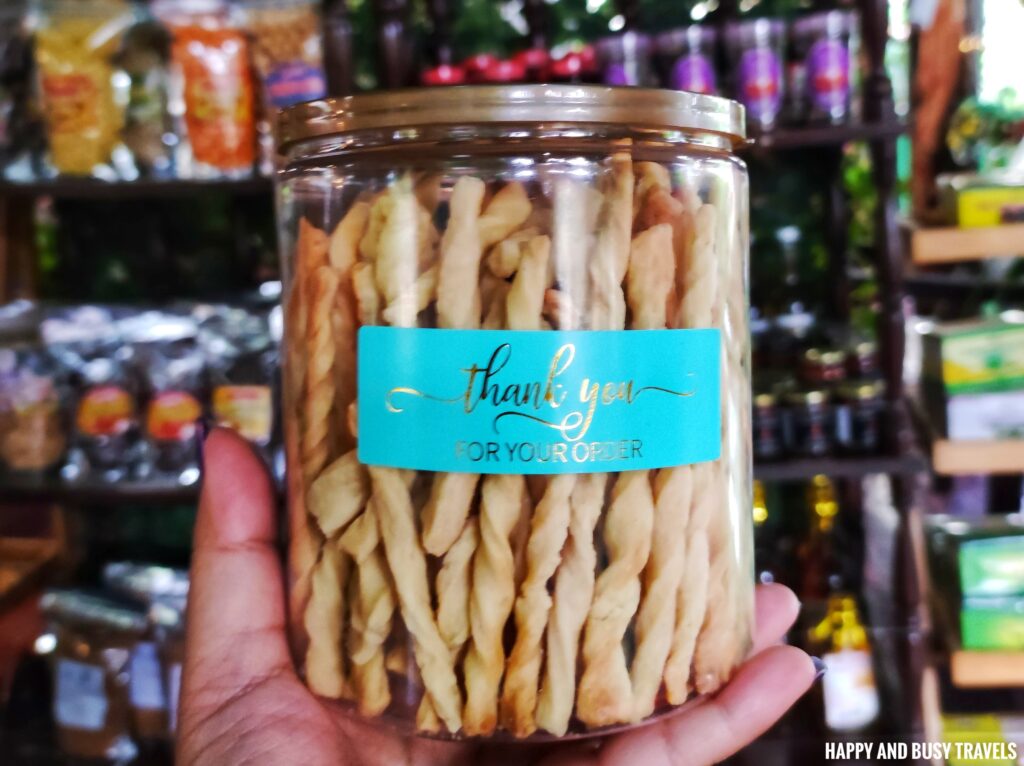 Menu of Ka Rey Seafood Restaurant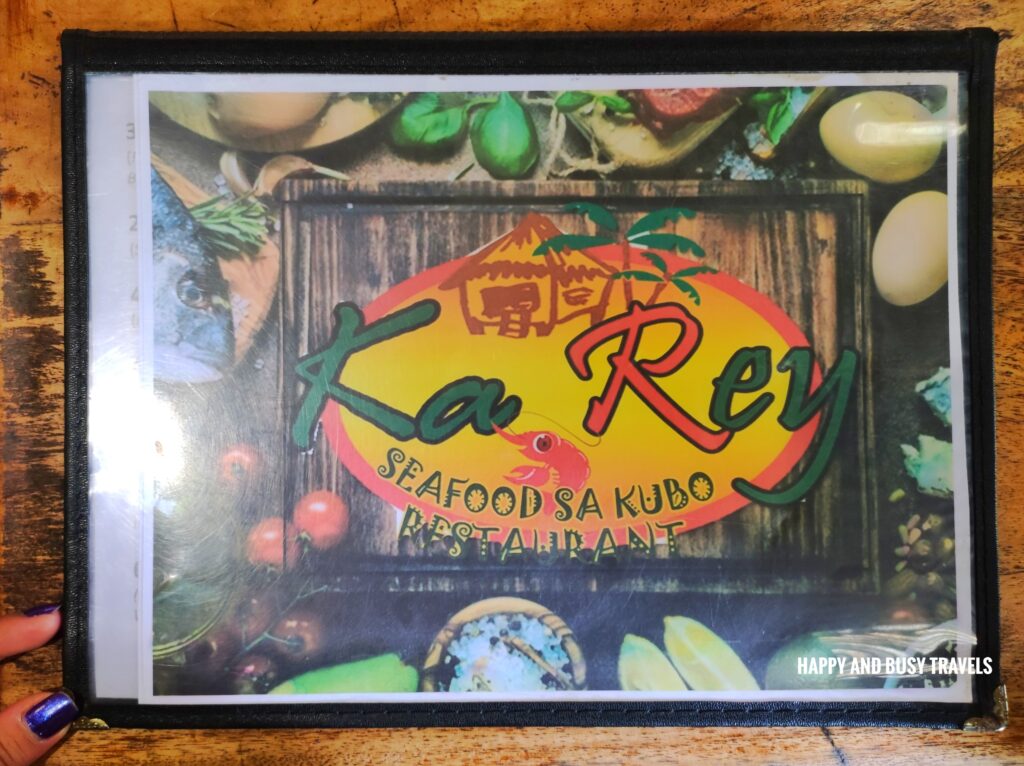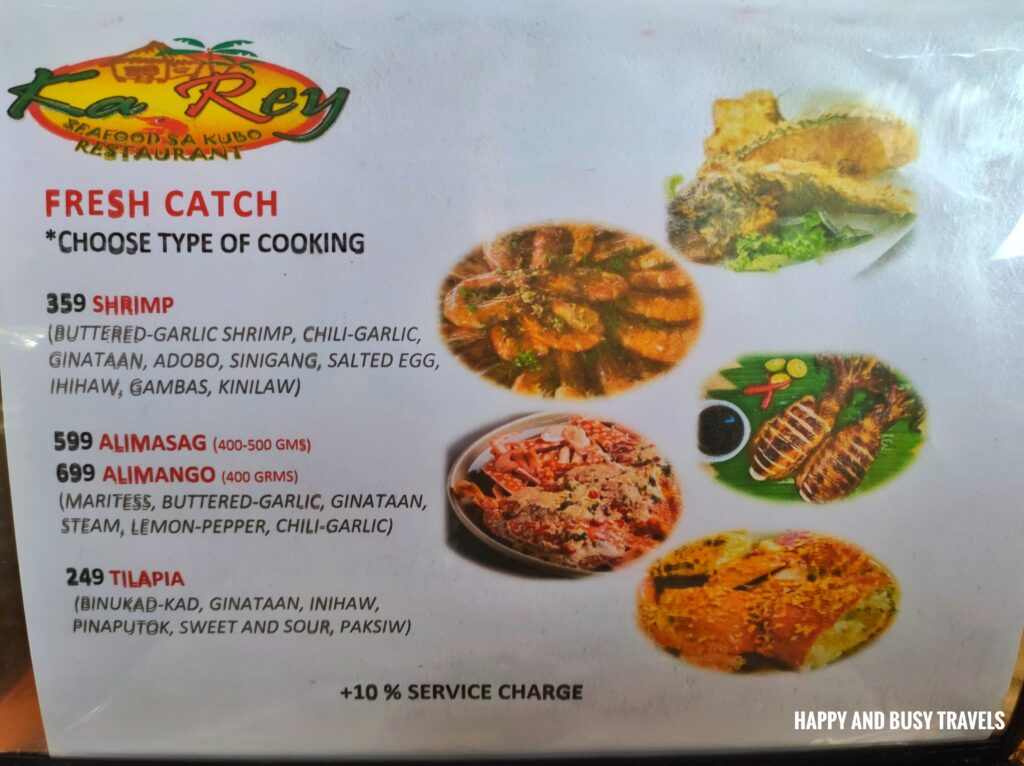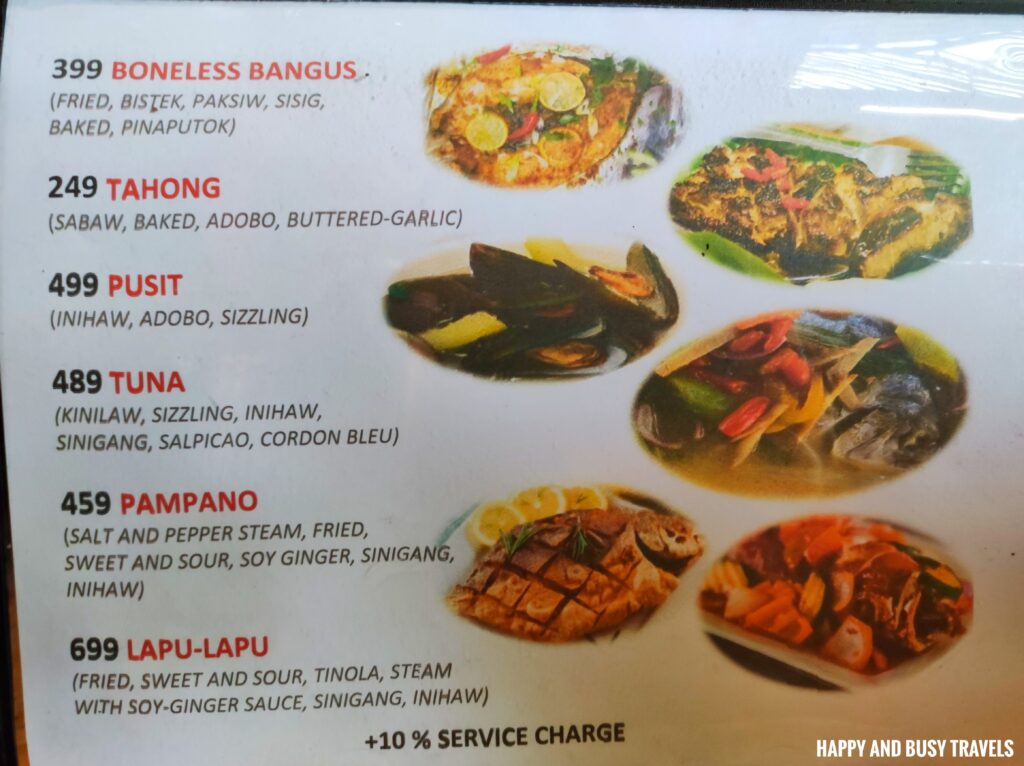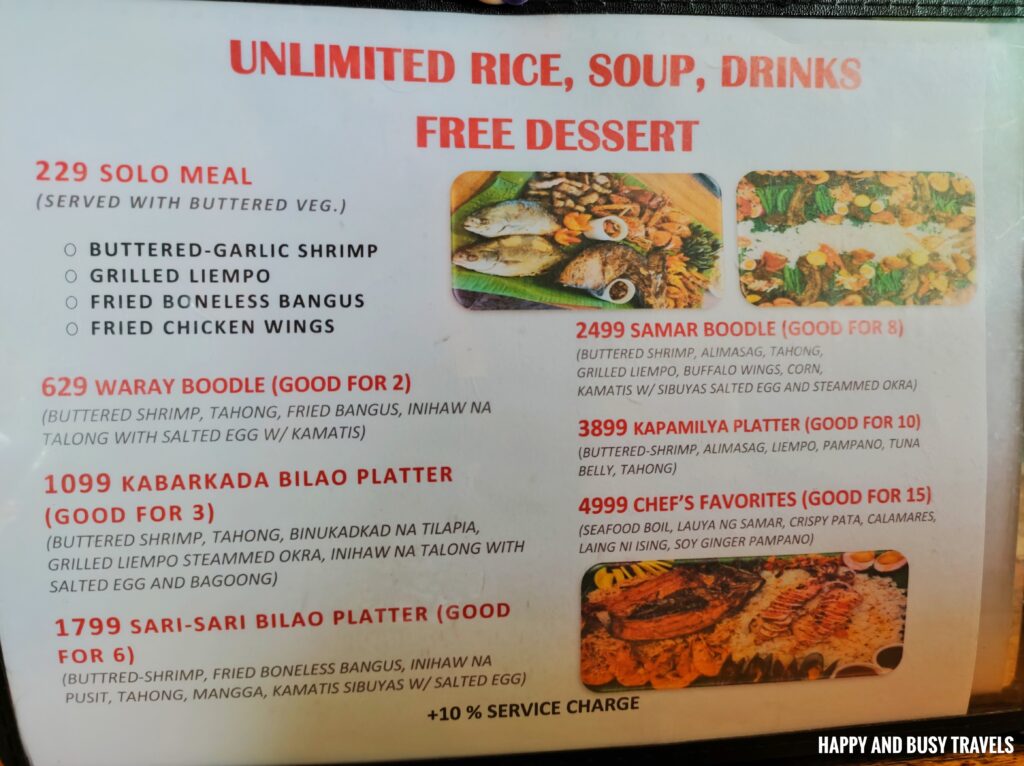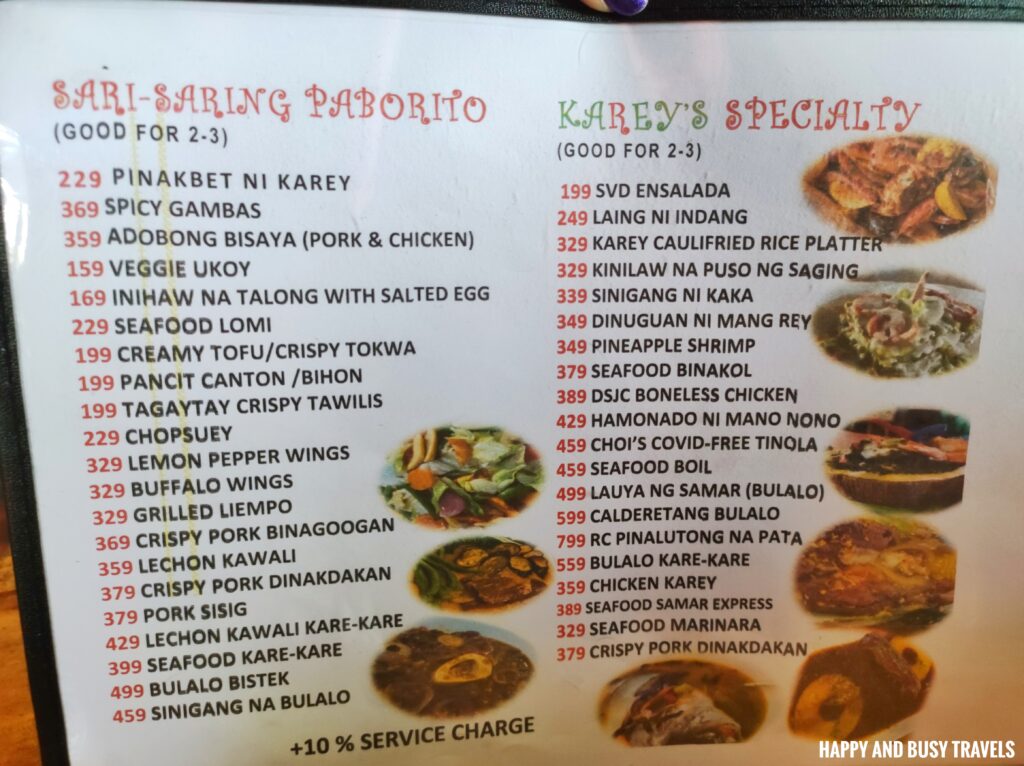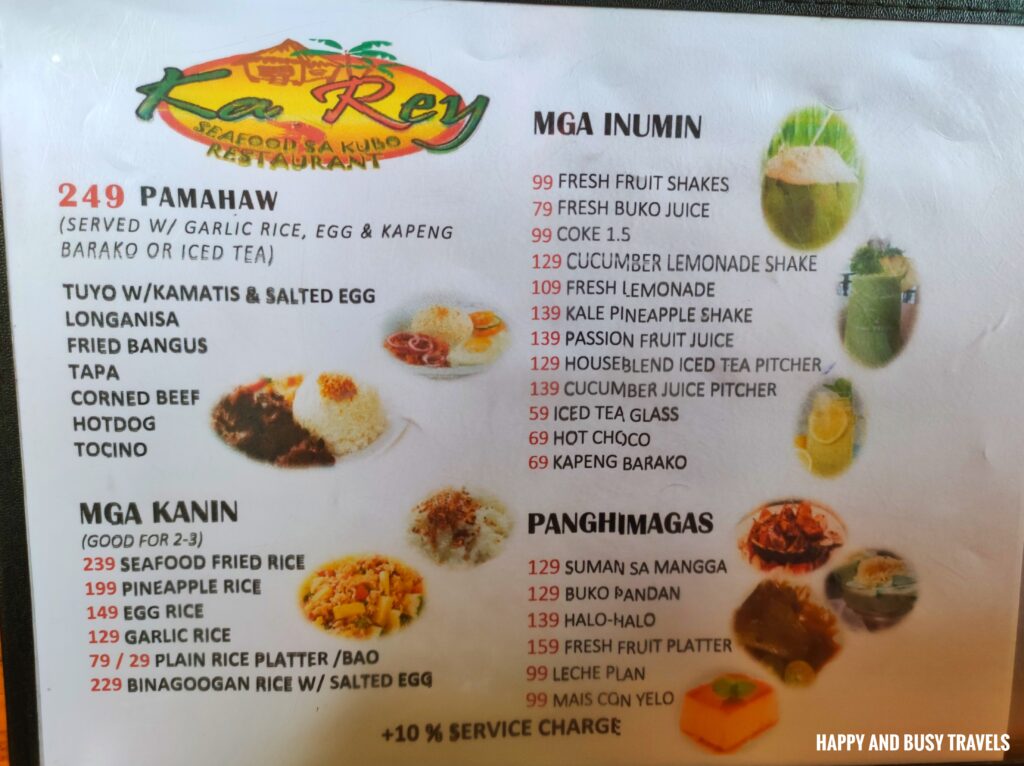 Who is Ka Rey?
Here is chef Rey. Her passion is cooking that's why she put up this business.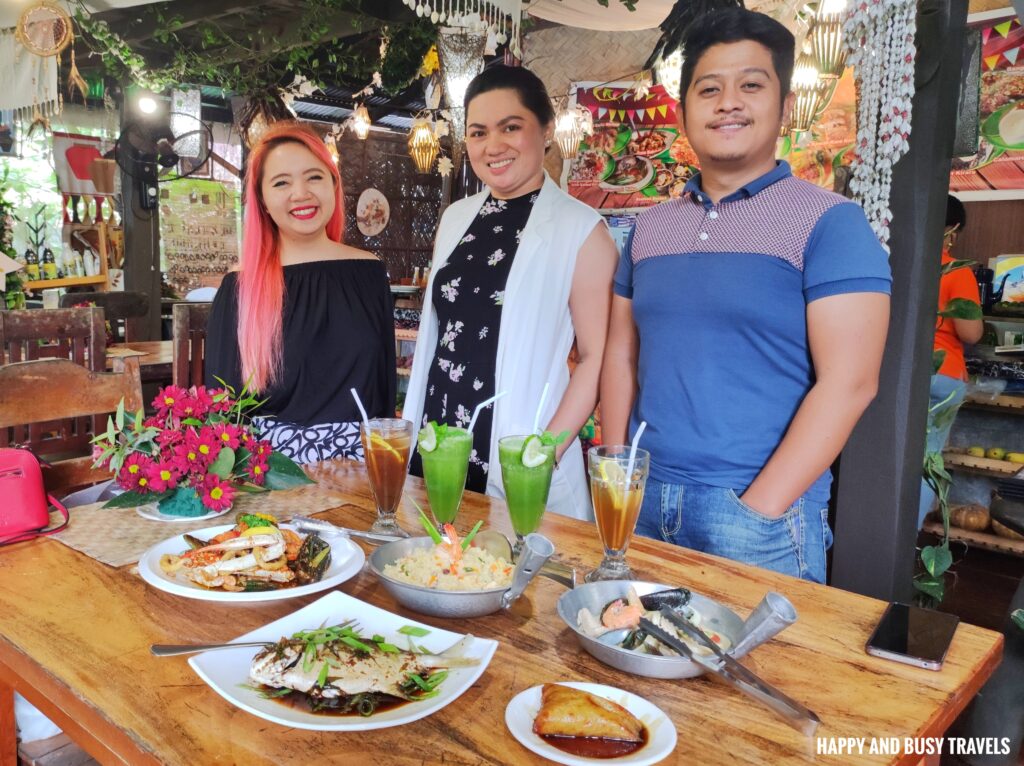 Happy and Busy's Smileys for Ka Rey Seafood Restaurant
Overall, Busy and I had a great experience in the restaurant.
Food
Location
Ambiance

Value for money
Service