Ean's Grilled Burgers
Busy and I heard that Ean's Grilled Burgers serve delicious burgers in Mercato and in Las Pinas, so we went to their newest branch in Silang, Cavite.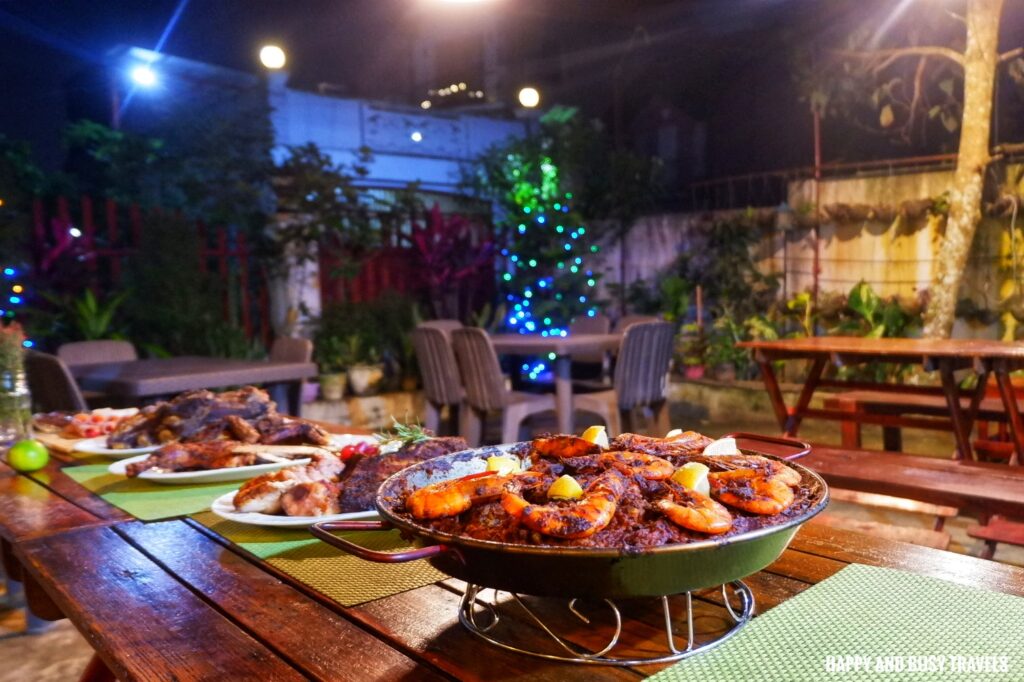 Important Information
Facebook: Ean's Grilled Burgers
Contact number: 0917 6191283
Operating Hours: 10 AM – 8 PM
Payment Options: Cash, GCash
Address: Lot 28 Block 2 JMB Southcrest Pooc, 1, Silang, Cavite
Google Maps Link: https://goo.gl/maps/
Ean's Grilled Burgers' Dining Area
Grilling is best in your backyard, I think that is the theme that Ean's Grilled Burgers is doing. Their dining area is simply the patio of their house in Silang, Cavite.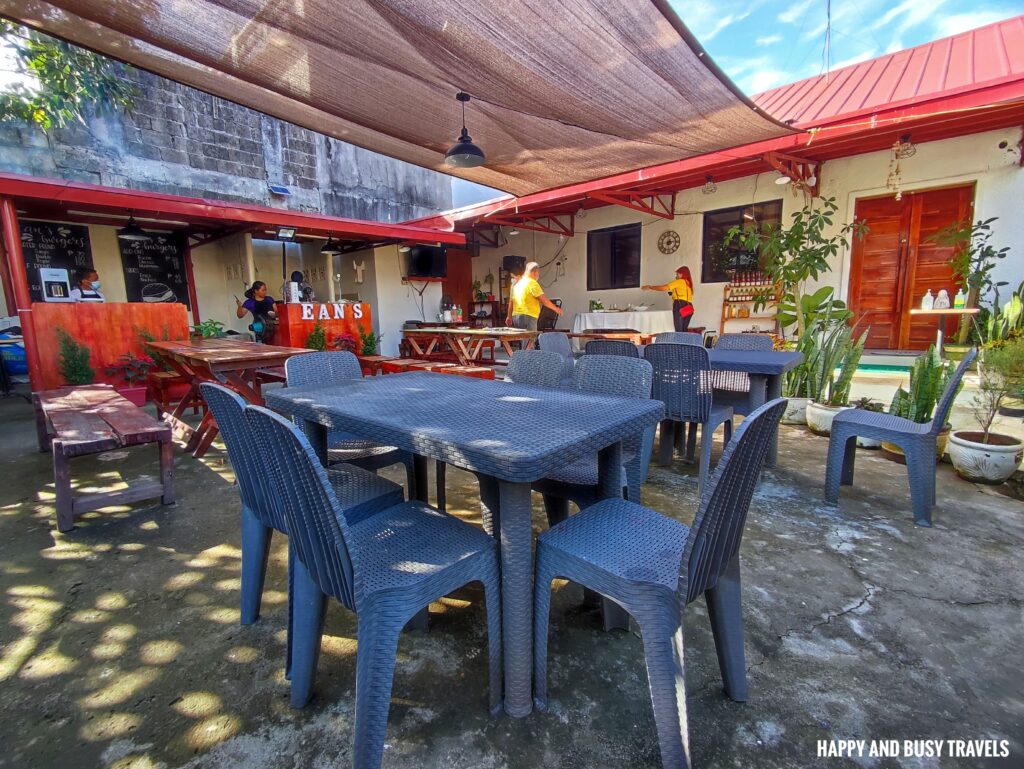 The cool temperature of Silang, Cavite and the homey vibe of their place is good. It's like I am just eating in our backyard too.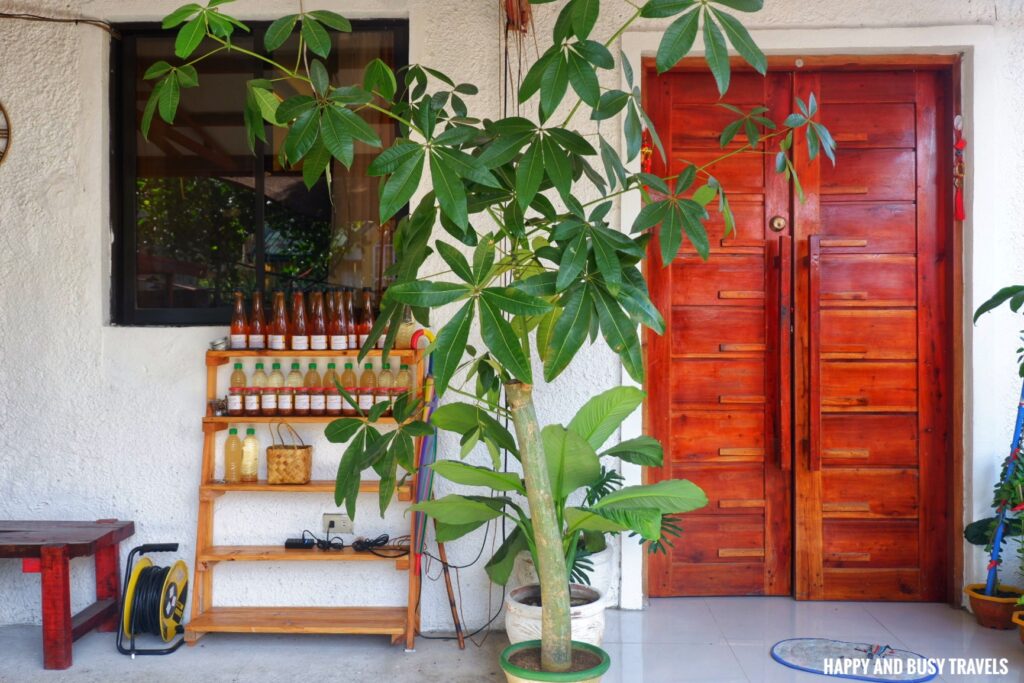 Ean's Grilled Burgers
Ean loves cooking just like his dad and mom, so one time he opened up a store in Mercato and started selling his burgers.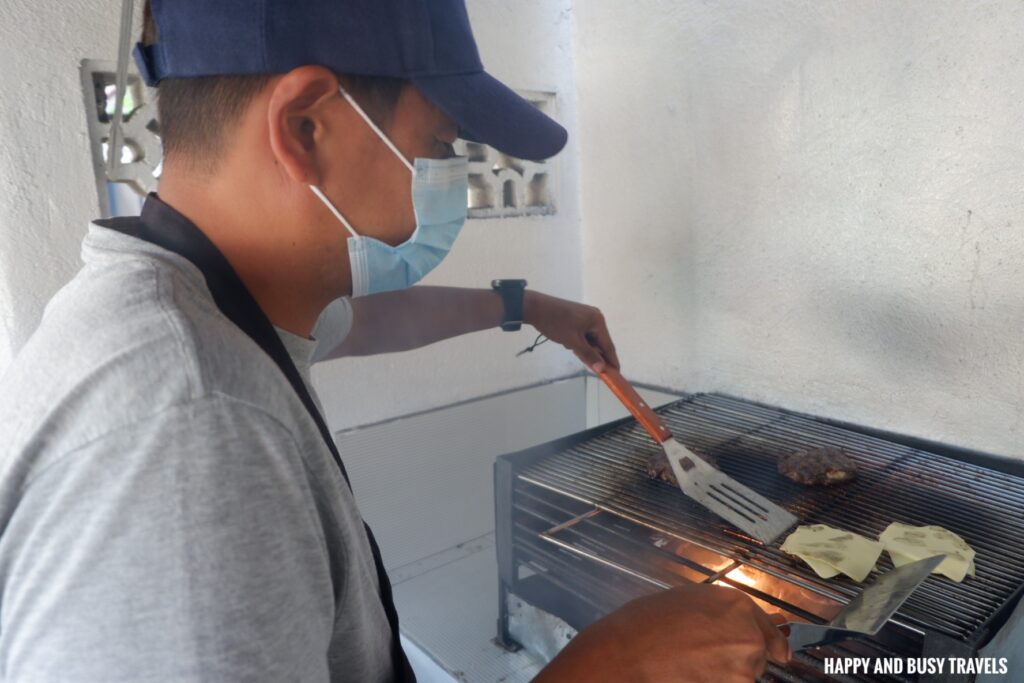 This is how he cooks his burgers, which one of the famous chefs told him that this is not the proper way of cooking burgers. But he insisted because this is how he want his burgers. That famous chef bought one and went around Mercato telling everyone that "This is the best burger." From there on, Ean's love for cooking has grown more.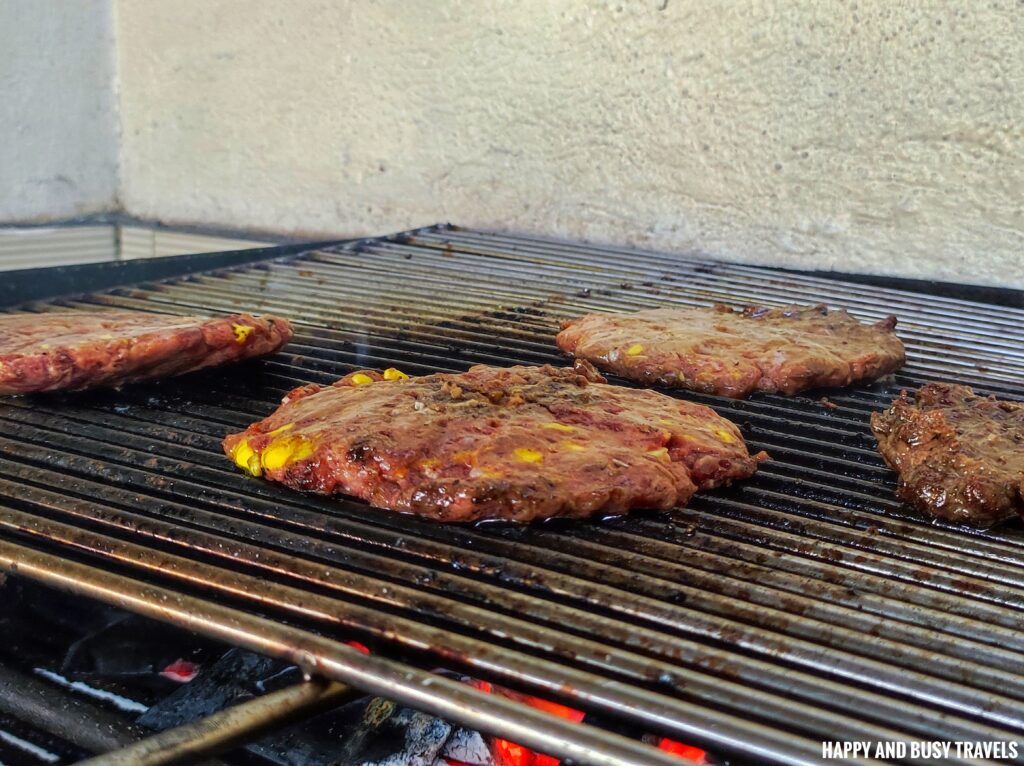 We had Big Bob's Burger which costs P130, very cheap, but it is made out of 1/3 pound pure beef, mozzarella and cheddar cheese, and bacon.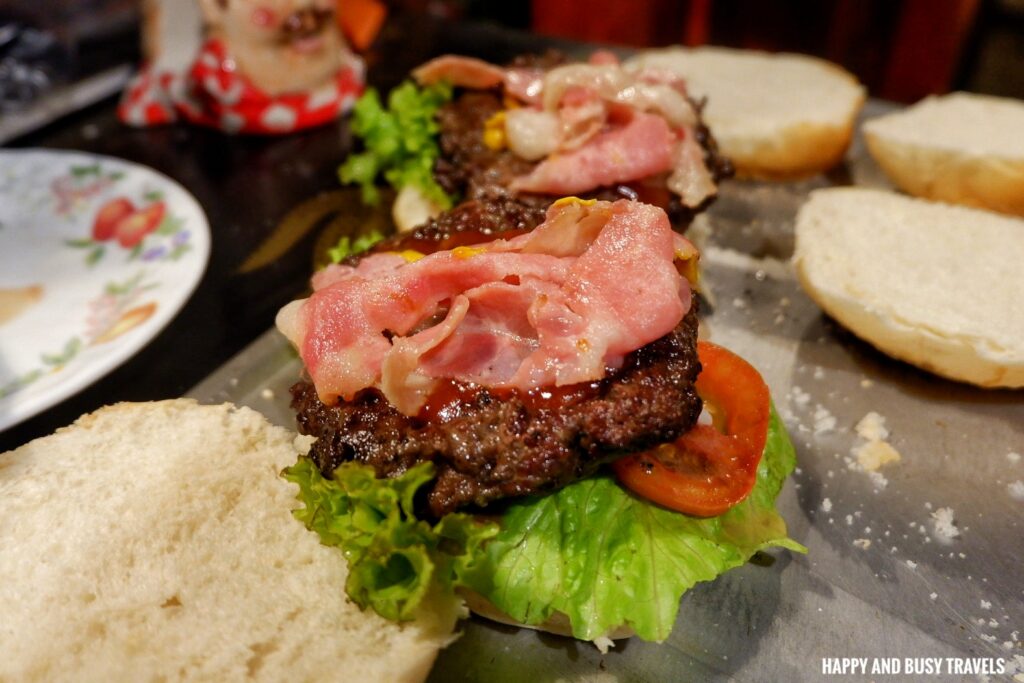 Whoah, it tastes good as it looks. Ean suggested that we should eat the burger while it is hot so we can still experience the melted cheese.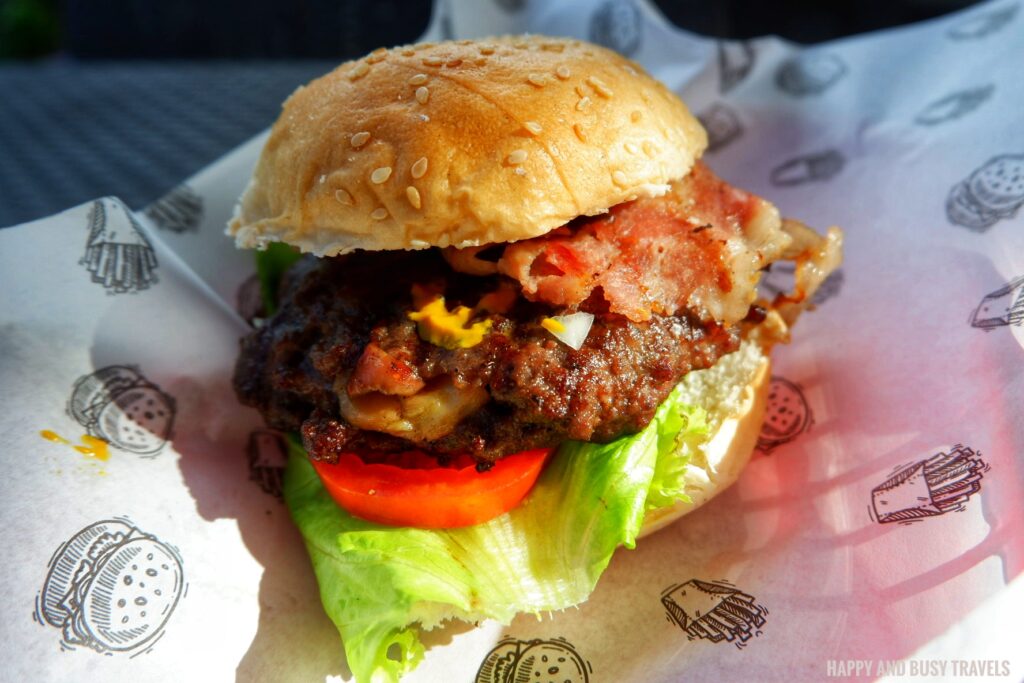 The burgers costs from Php 70 – 390. Just for Php 70 you can already satisfy your cravings and get a delicious burger!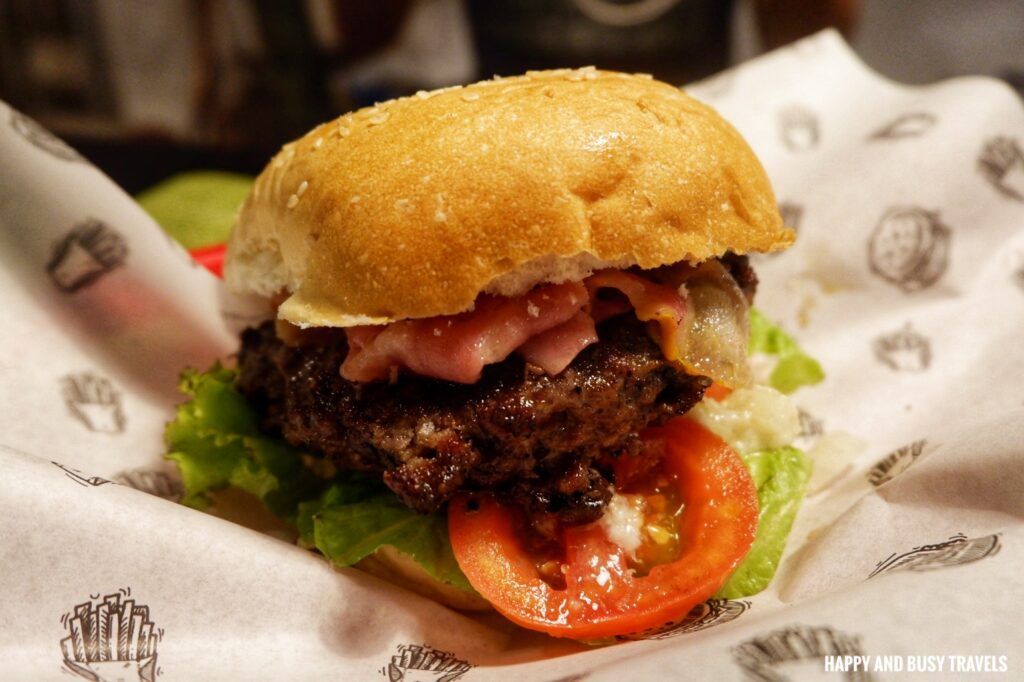 Private Dining and Other Dishes – Ean's Grilled Burgers
Aside from burgers, they also accept private dining reservations or made-to-order dishes. Here are some of the dishes that we tried.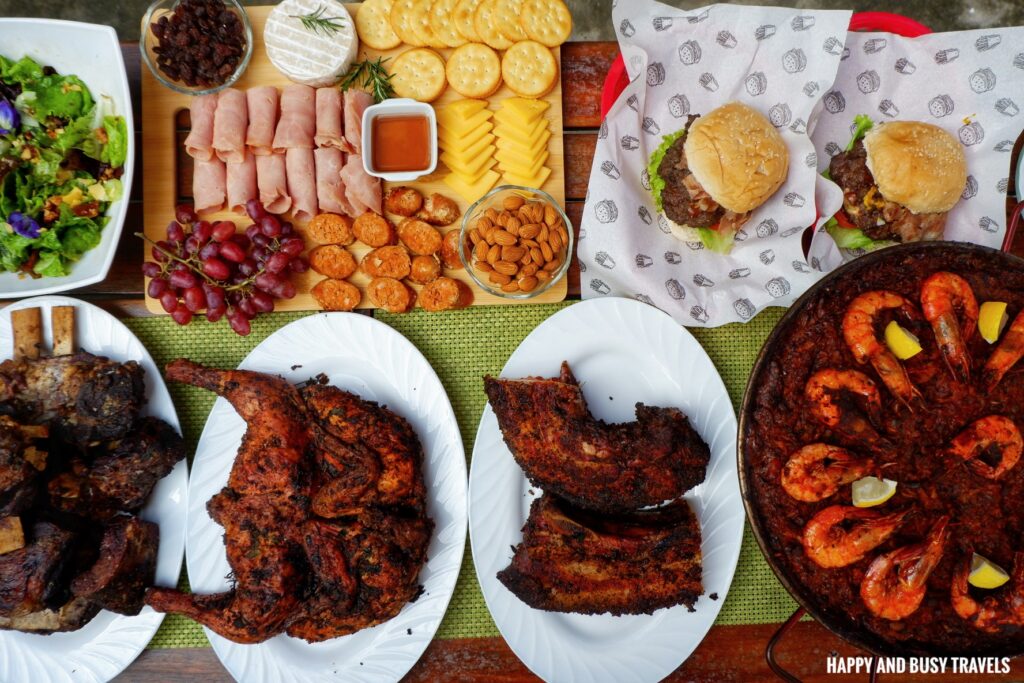 Charcuterie Board
They prepare Charcuterie Boards, so you can order it from them.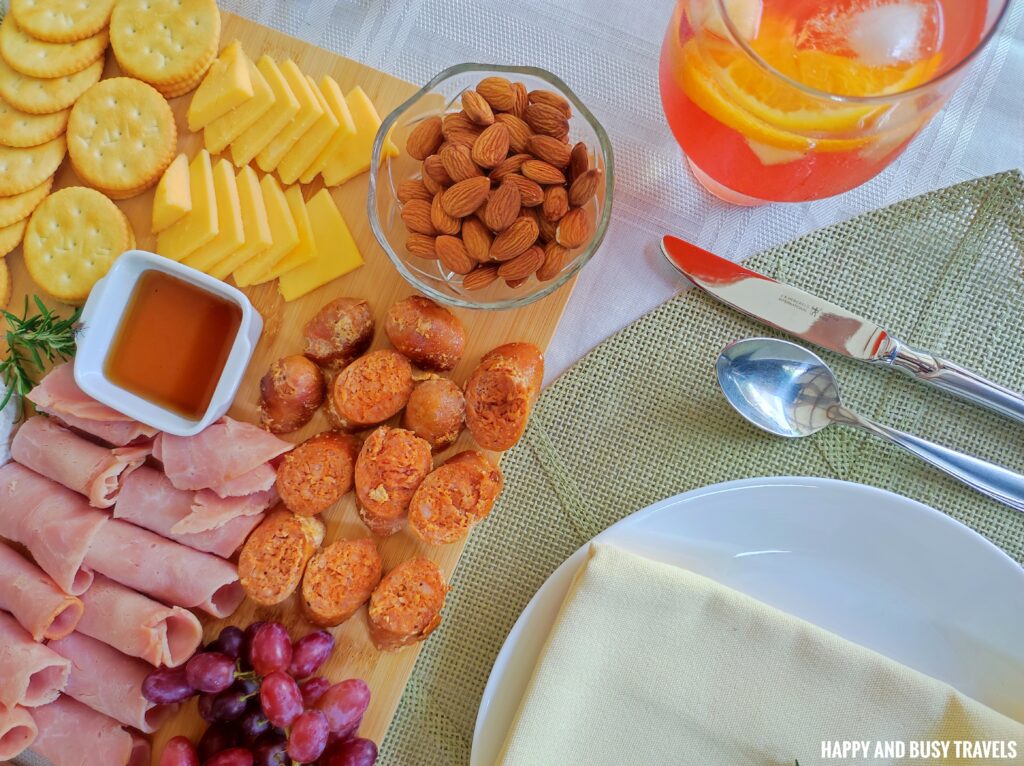 Salad and Fruits
Here is their green salad, which I liked. I am usually not a fan of veggies, but this made me eat a lot.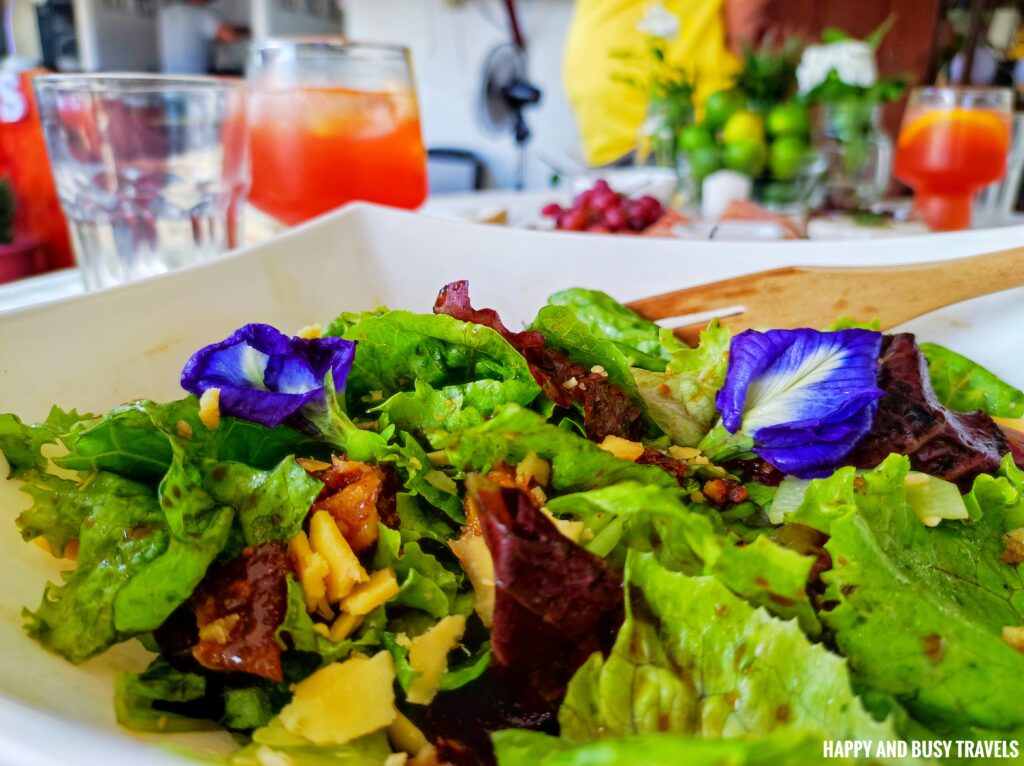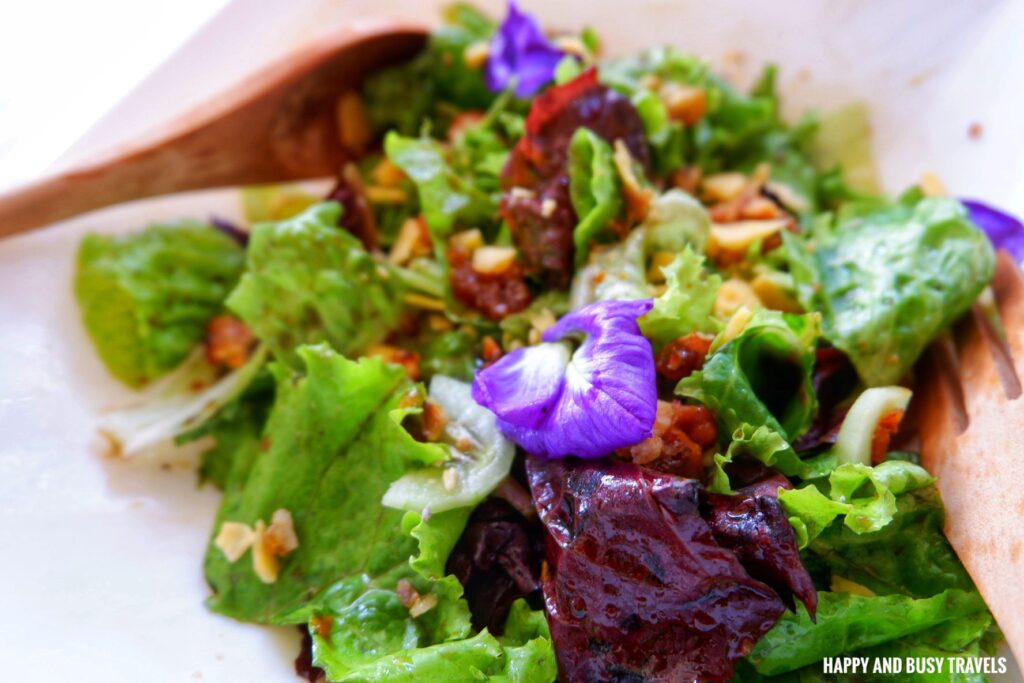 They also served fruits and mock sangria for our private dining.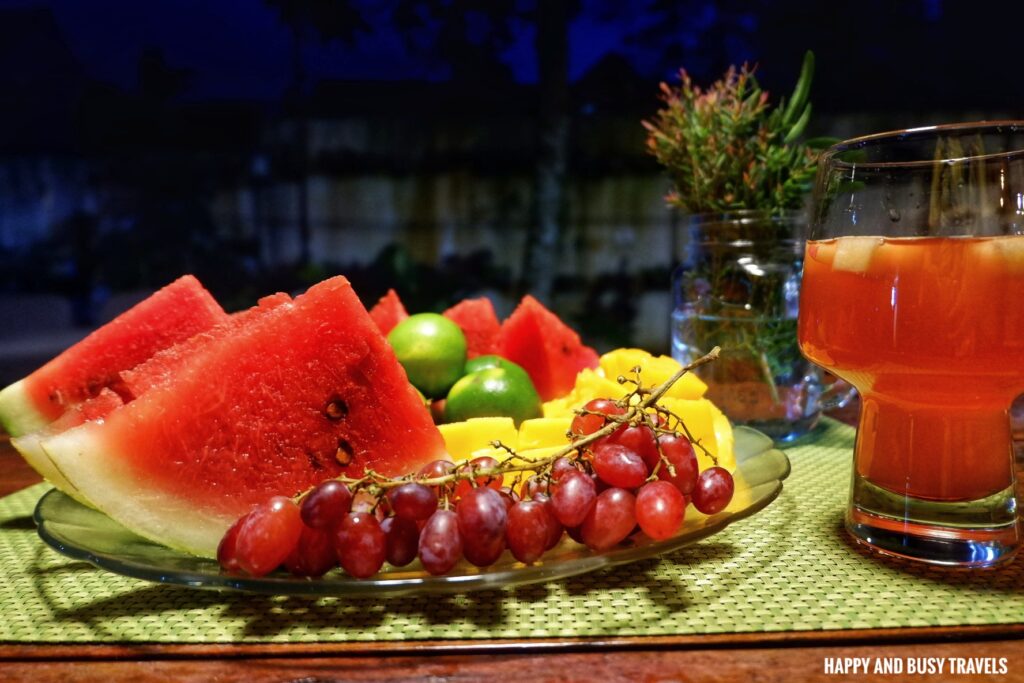 Main Dishes – Ean's Grilled Burgers
Next, we'll be showing you the main dishes that they have prepared for our private dining.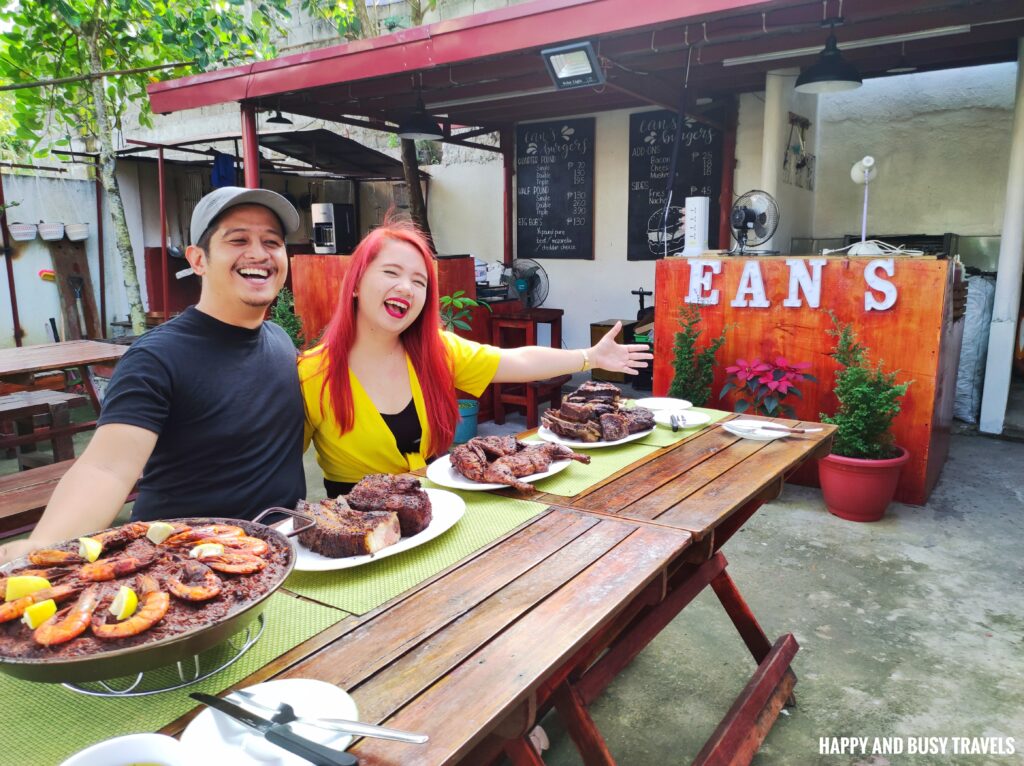 We saw how they prepared the food and how they smoked or reheat it.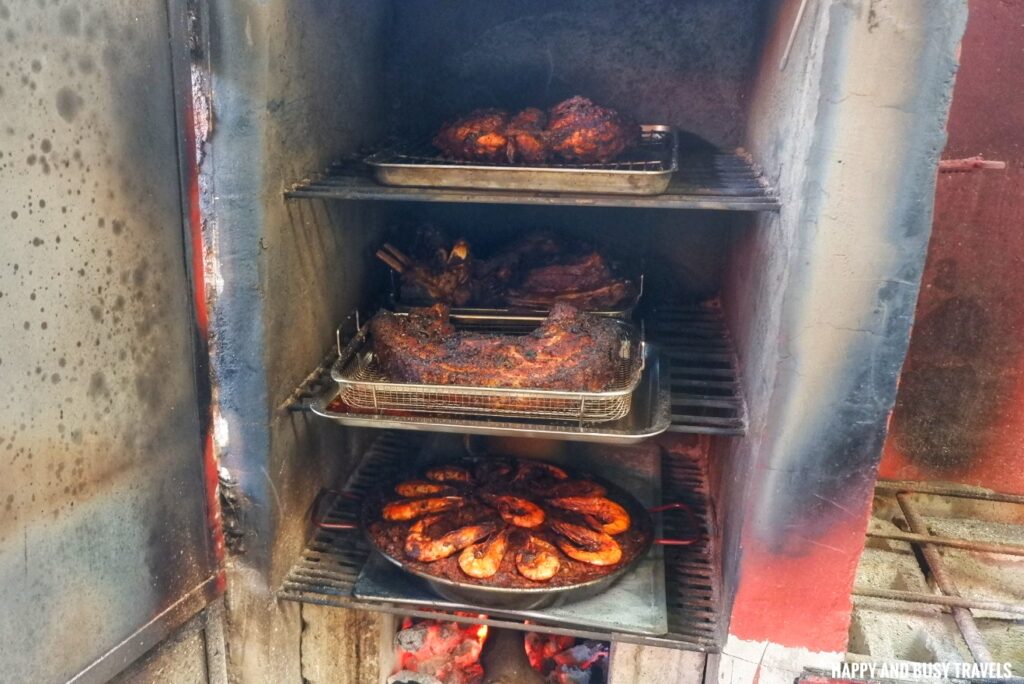 Paella Negra
Here's their version of Paella Negra. If you thought that there is a lot of shrimp toppings on the rice, wait till you eat the actual rice. Aside from the generous number of shrimps used as toppings, there is also a lot of squids, and shrimps inside the dish. It's like eating seafood with a dash of rice. Hahaha!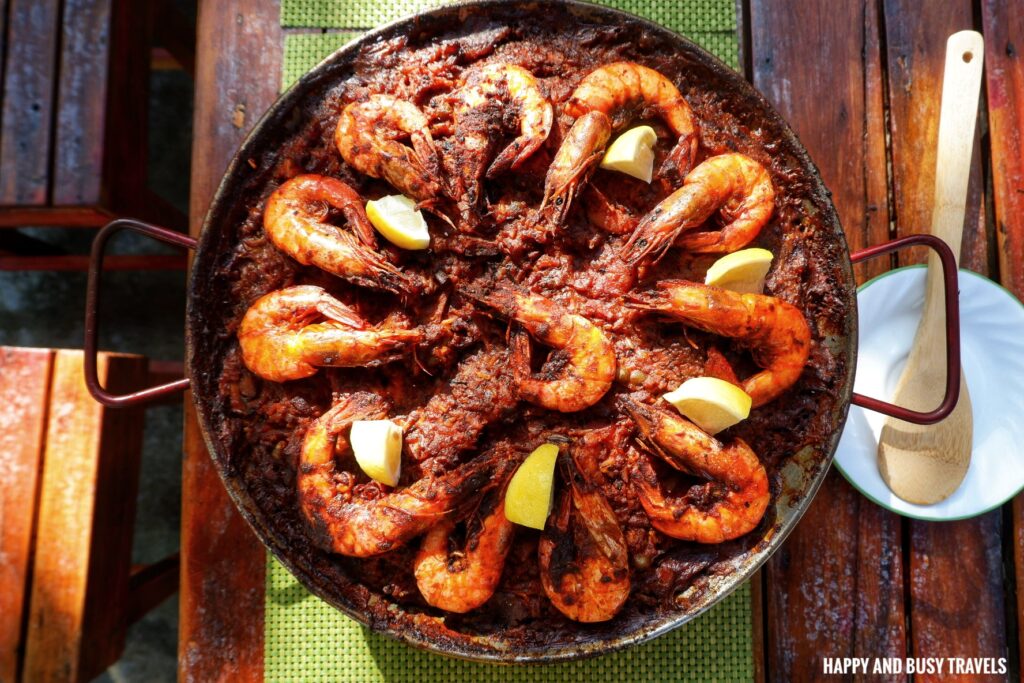 Grilled Pork Belly
I love Pork and I love this Grilled Pork Belly! The rub that they used for the pork is delicious and is proportioned with the thickness of the cut.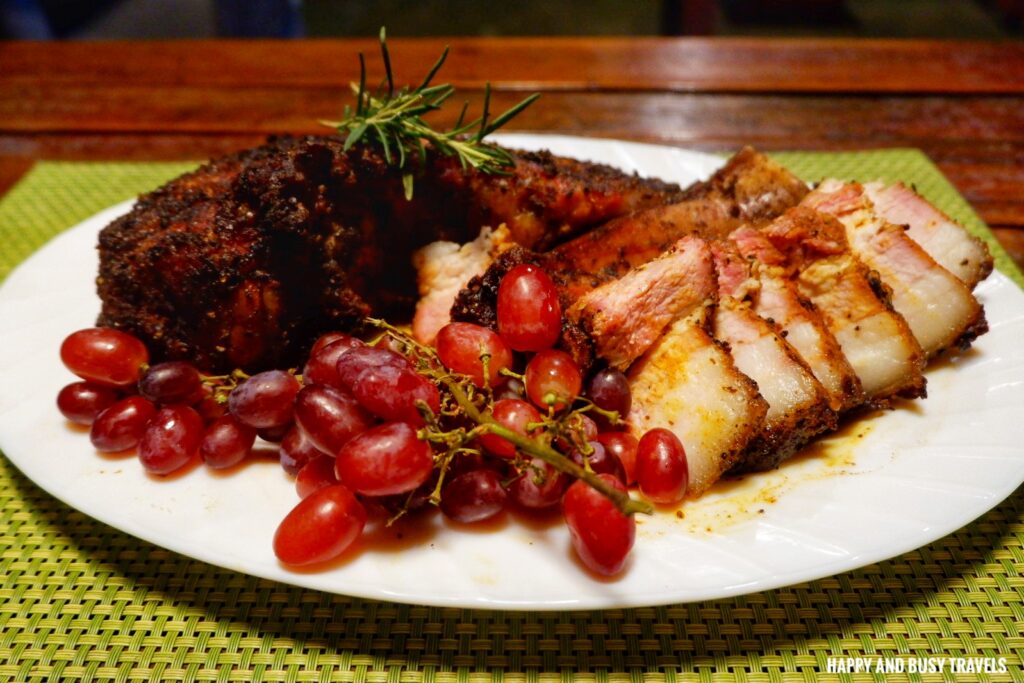 You have to eat the exterior part with the rub together with the middle of the cut so you'll get the proper taste.
Grilled Beef Ribs
When I first saw this, I remember eating the Beef ribs of my uncle who passed away, because this is one of his specialties.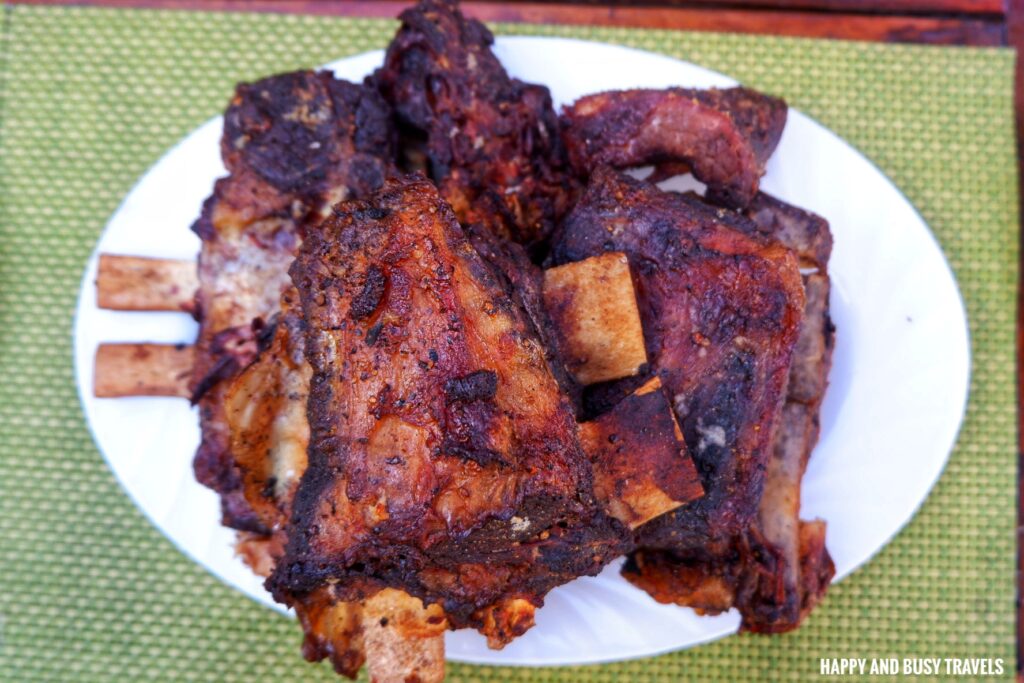 Their ribs tasted good and I really wish I had a large stomach and fast metabolism so I can eat a lot. Hahaha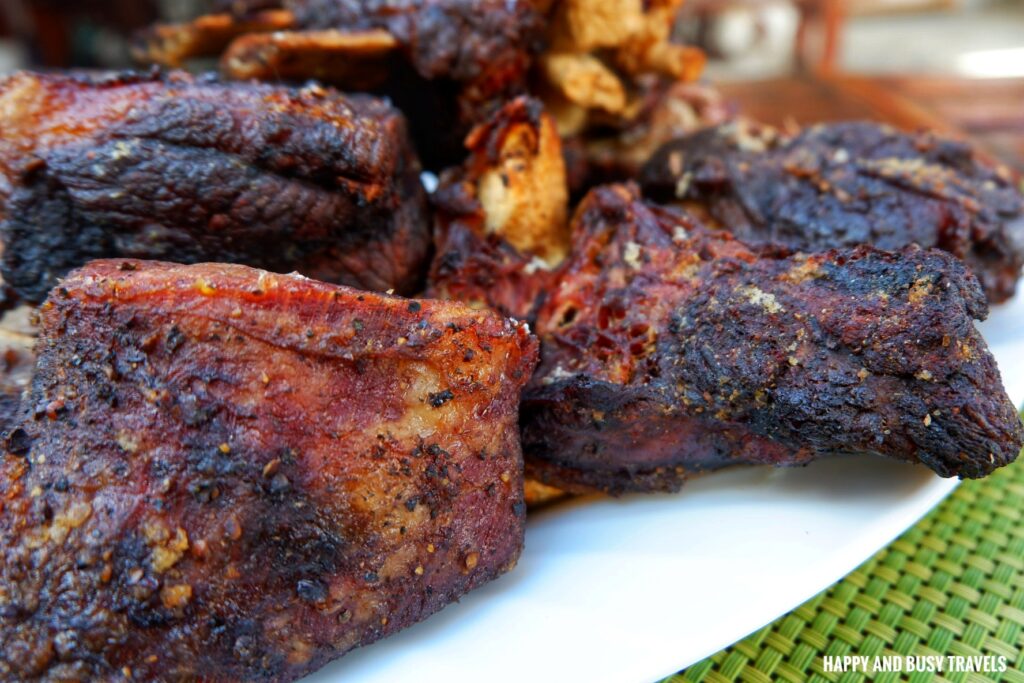 Grilled Chicken
Finally, here is their Grilled Chicken. This one tasted good too and has the smokey flavor.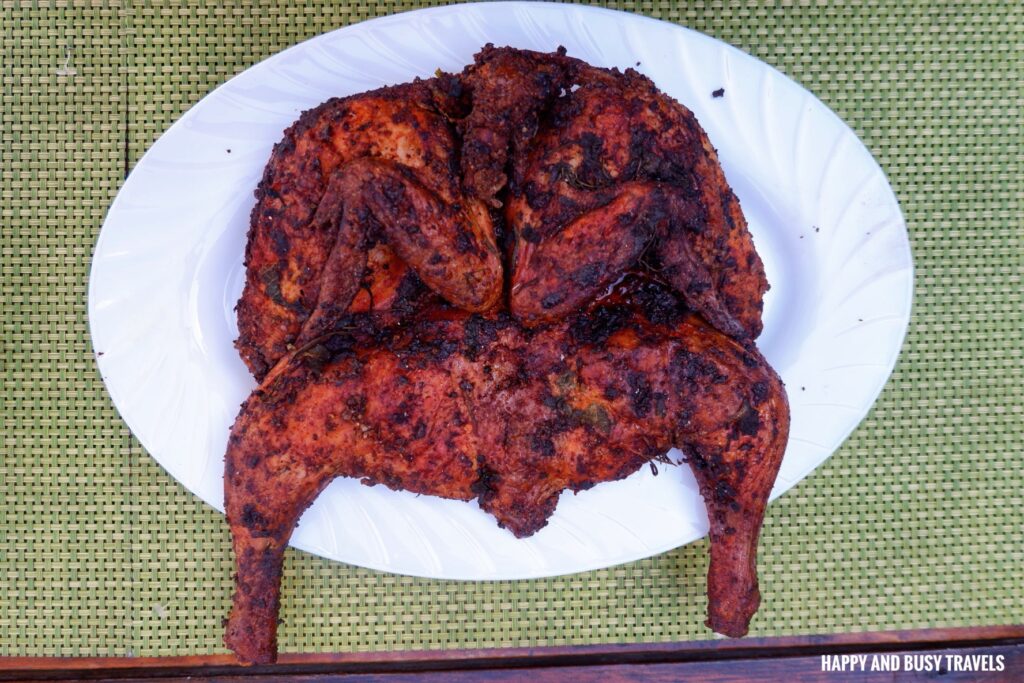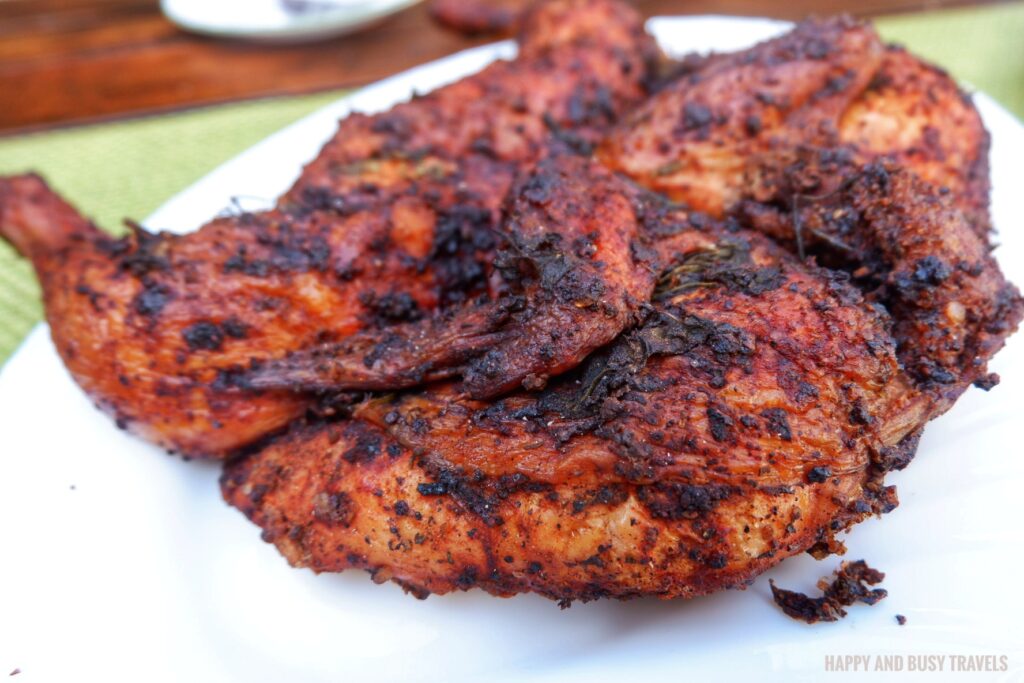 Other Items for Sale at Ean's Grilled Burgers
They also sell other items like sukang atchara, Crispy Bagoong, and Chili.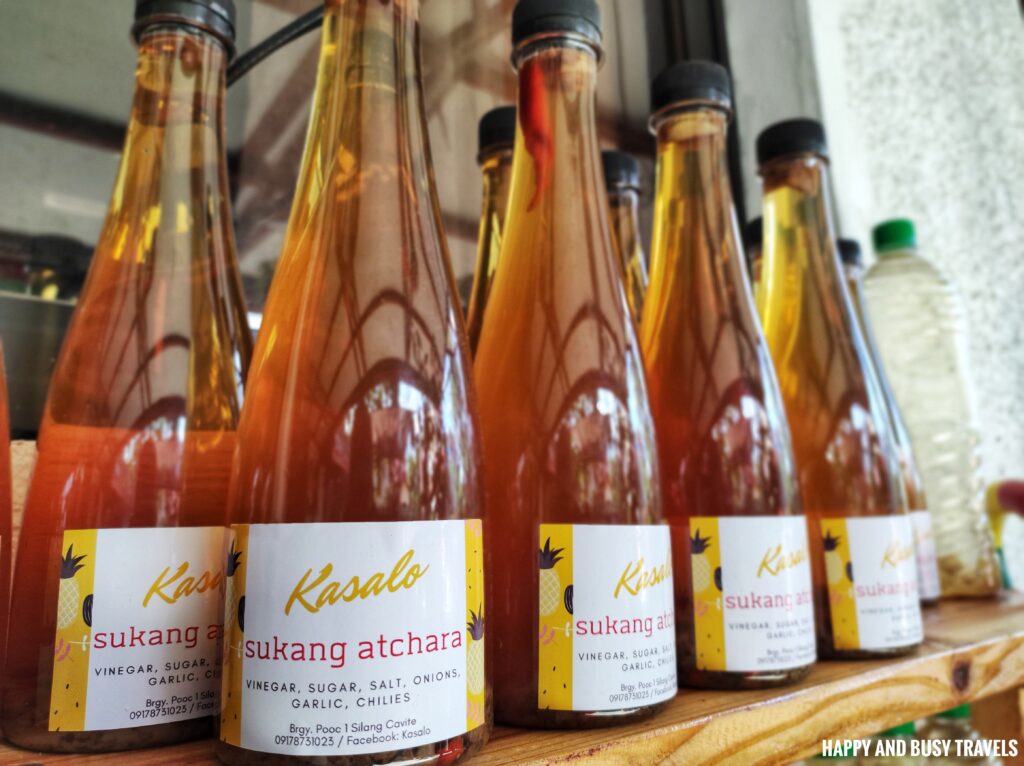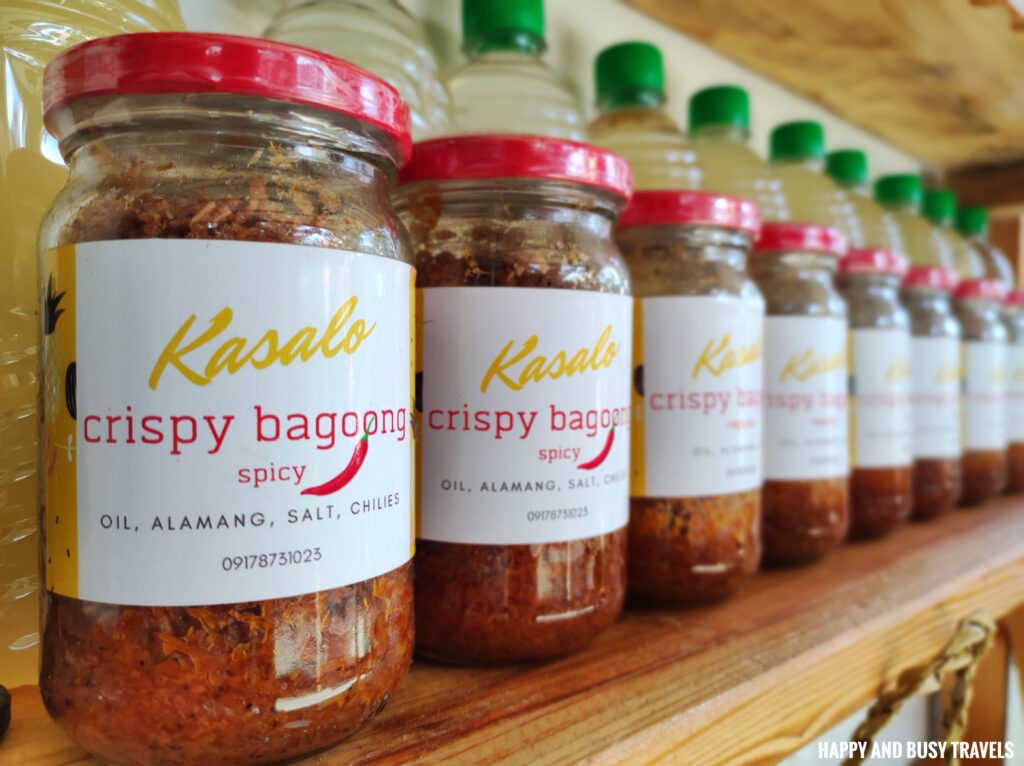 We took them home and tried them, these condiments tasted good. Busy love the Crispy Bagoong and I love the Chili.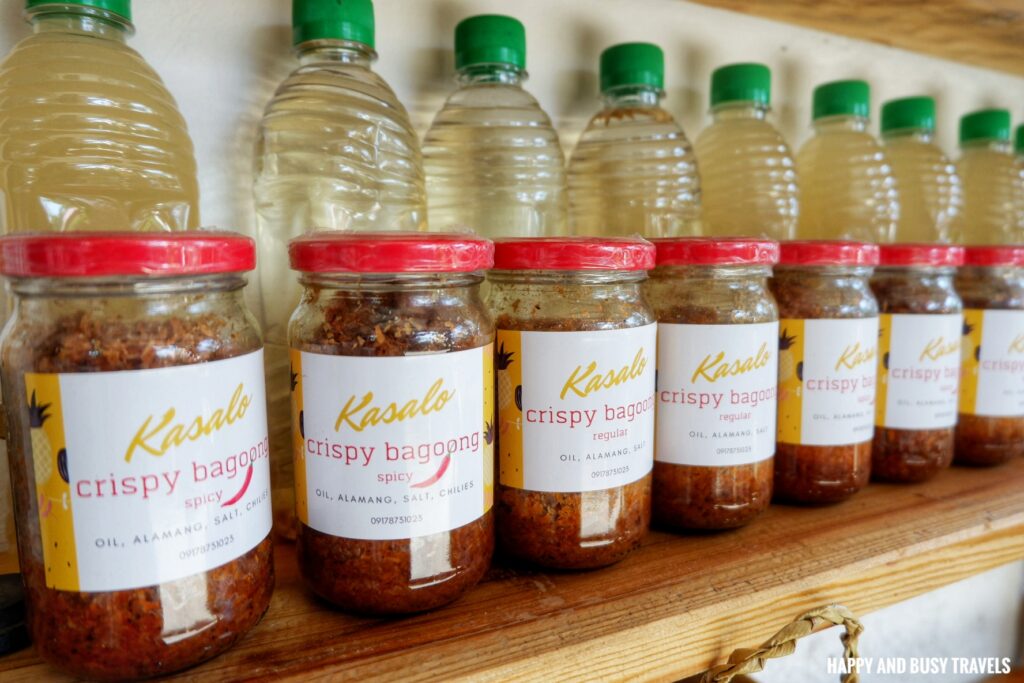 Menu of Ean's Grilled Burgers
Here is their burger menu, for the private dining, kindly message their page for the rates.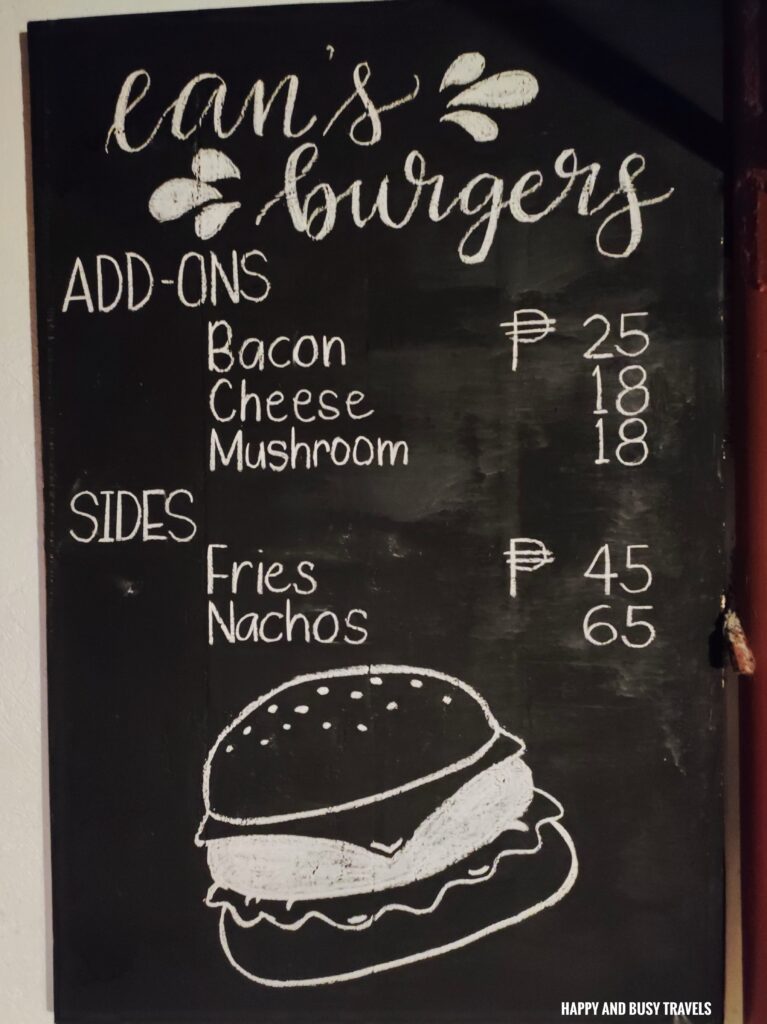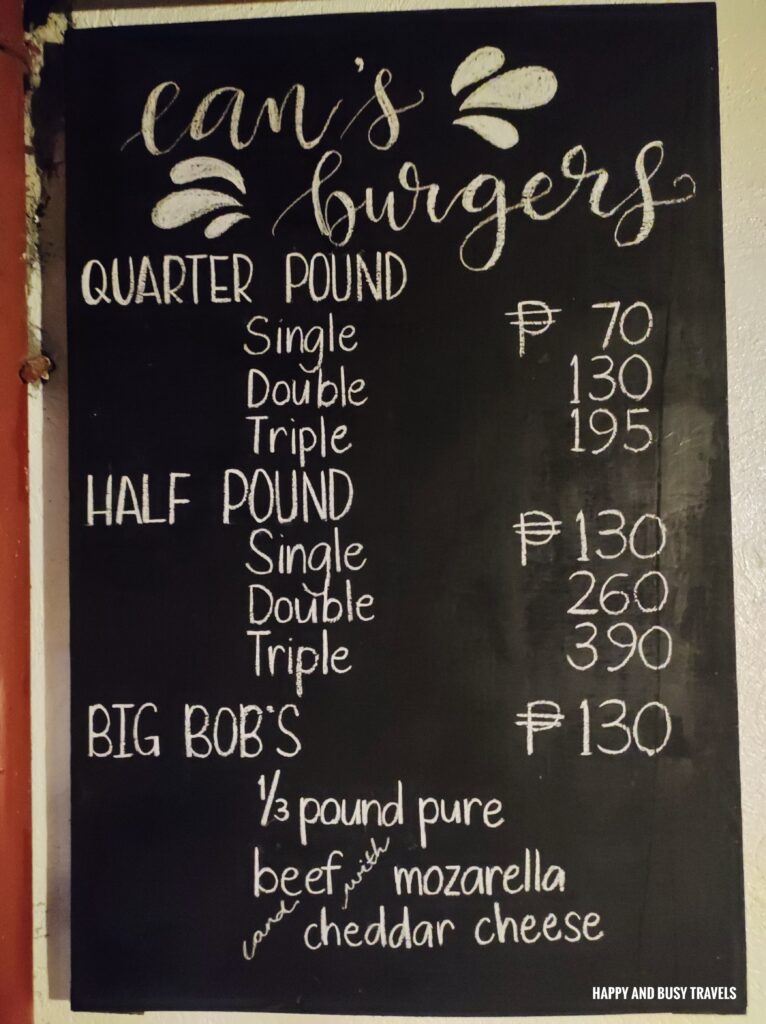 Happy and Busy's Smileys for Ean's Grilled Burgers
Overall, we really had a blast in our visit. Imagine, we were in the restaurant at 2:30 PM and we went home at 9 in the evening already! We love the food, and the hospitality of Ean and his family, especially his dad, he is so cool!
Food
Location
Ambiance

Value for money
Service
Comfort Room
Thank you for the wonderful time during our stay. We even had a jamming session with Ean and his dad. Ohh how I miss these jamming sessions with friends and family.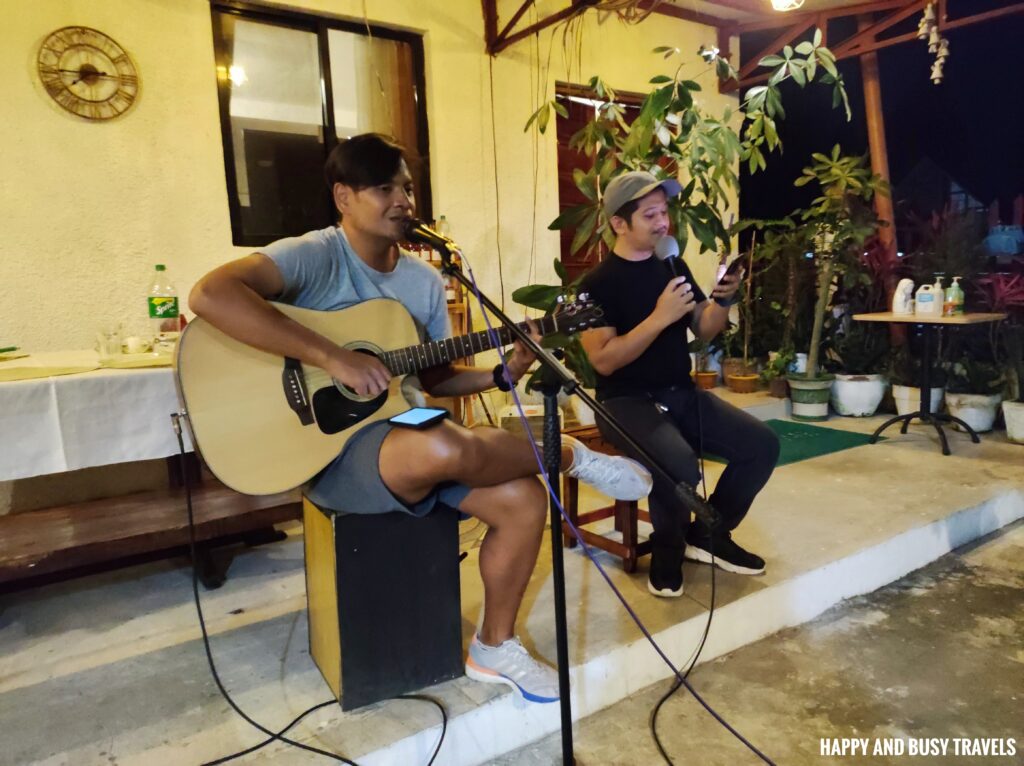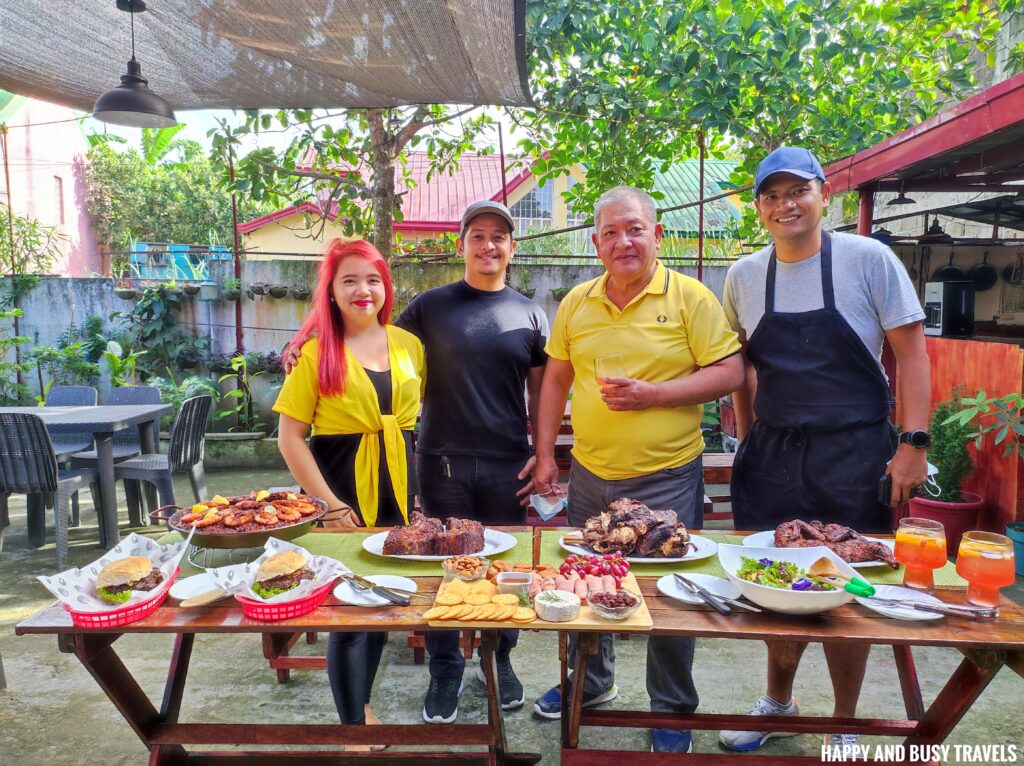 More exciting food and drinks review at https://happyandbusytravels.com/category/food-and-drinks/ so do not forget to check it out!