Salima Saway's Soil Paintings
Salima Saway is an artist who is very well known for her soil paintings. She is based in Mindanao, and she is a part of the Talaandig tribe. So during my trip with the Tourism Promotions Board of the Philippines (TPB), we went to her house in Bukidnon, which serves as a mini-gallery that showcases her soil paintings.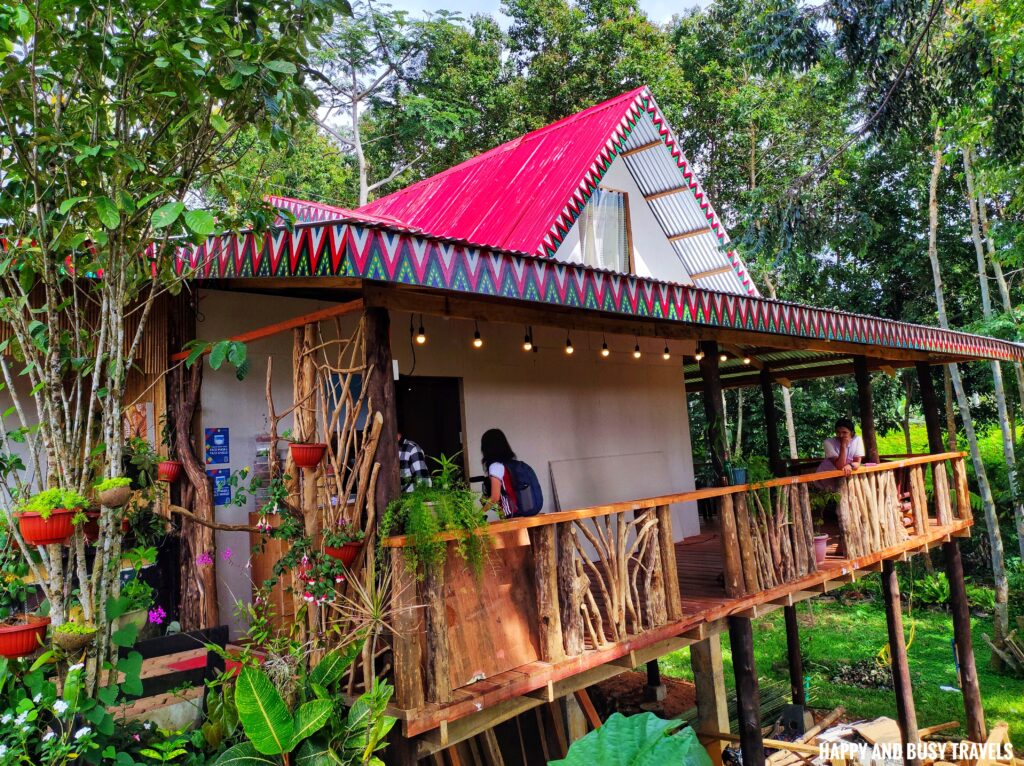 The Soil Used by Salima Saway
Here are some of the soil that Salima Saway used in her paintings. These different soils were taken from the province, which I think her paintings are also a nice way to promote the province's soil diversity.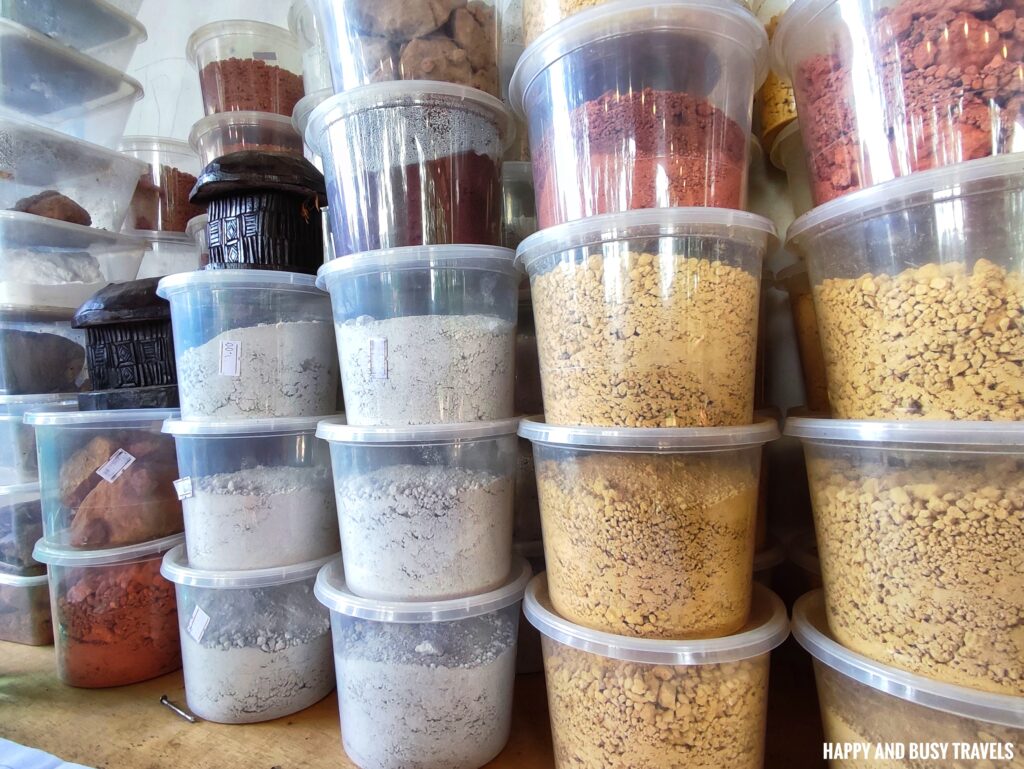 When you say color of the soil, you will just think that there is just one color, which is brown, but there are really a lot of colors.
Salima Saway showed us how she transforms the soil into the paint. She mixes the soil with water and glue, so the soil can harden and do not break up.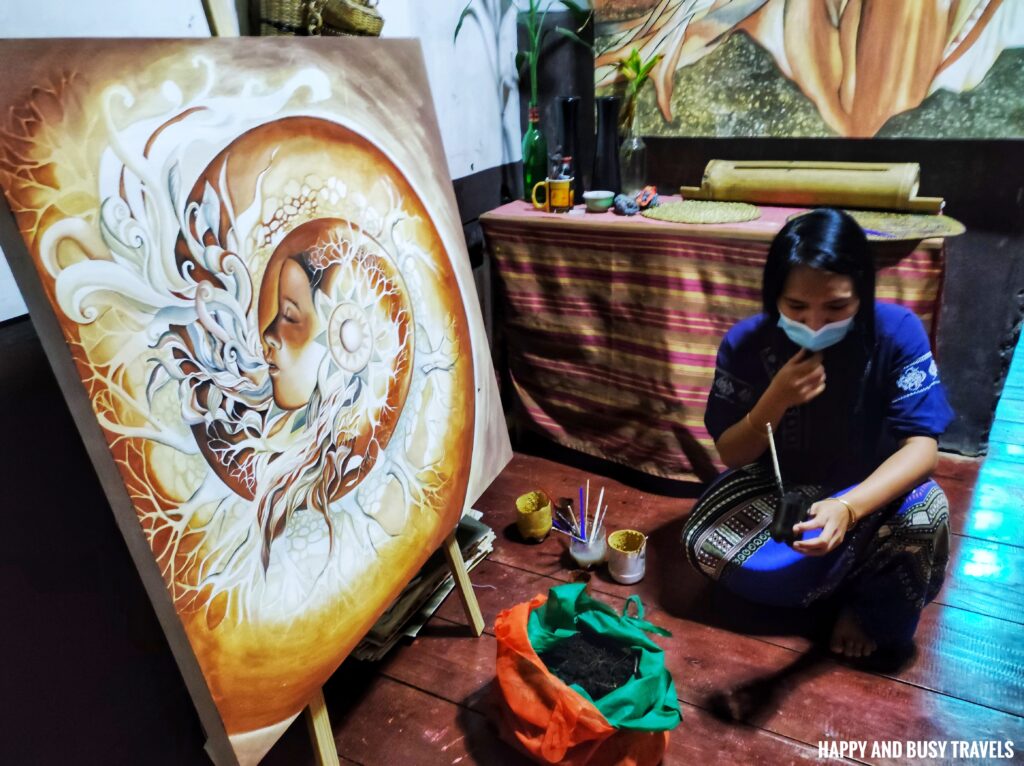 She is really generous in teaching some of the techniques that she is using so the future generation can also follow in her footsteps.
Salima Saway's Paintings
As soon as we entered her gallery, we were immediately in awe.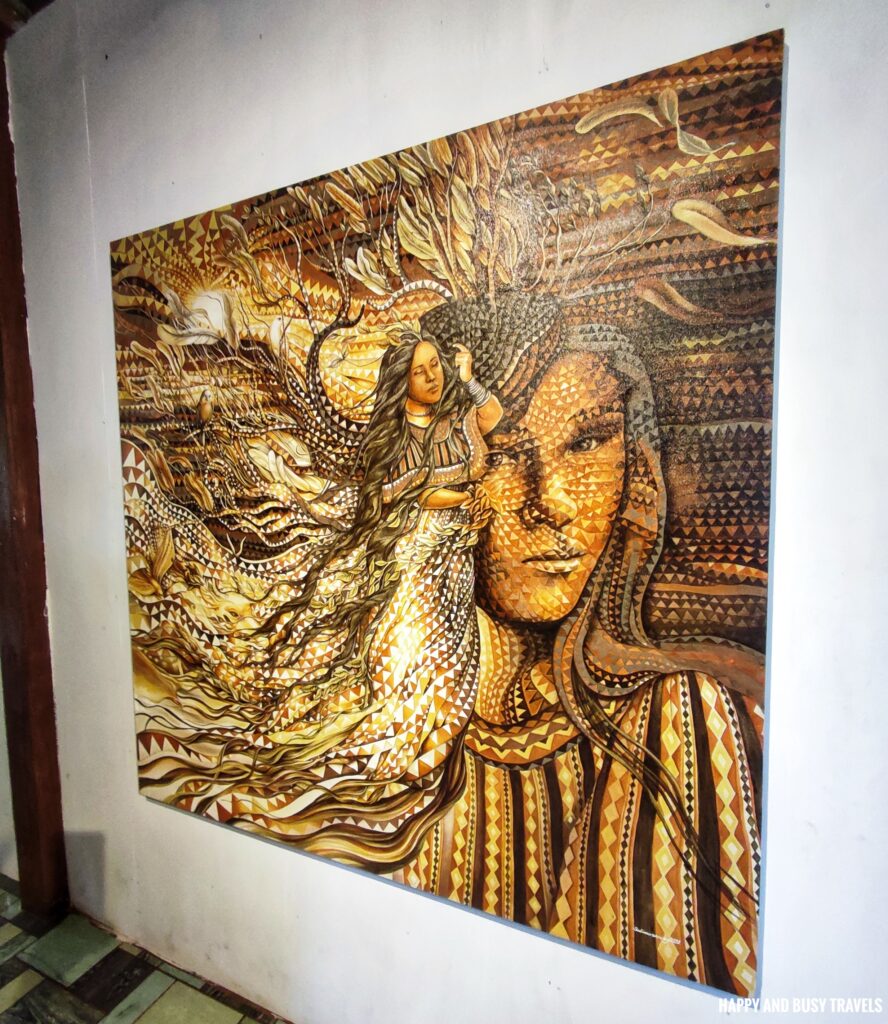 Just look at the details in this painting, each stroke is made precisely.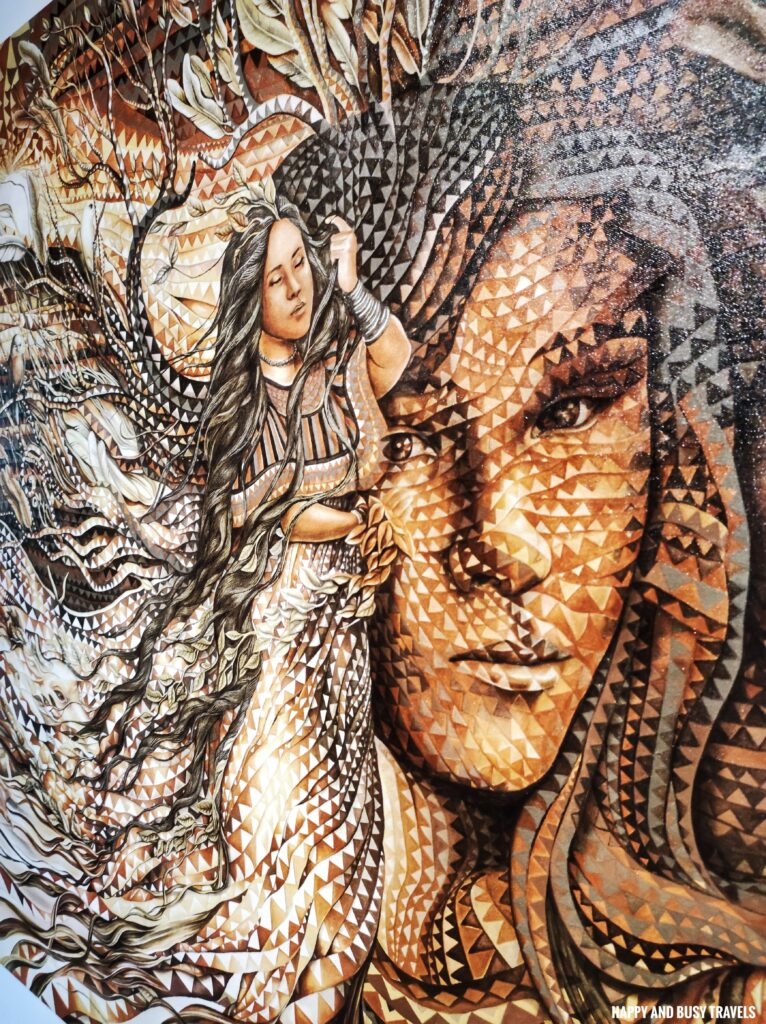 I actually jokingly asked her if this is for sale because I will buy it. Well, she answered yes but this is already taken by a buyer.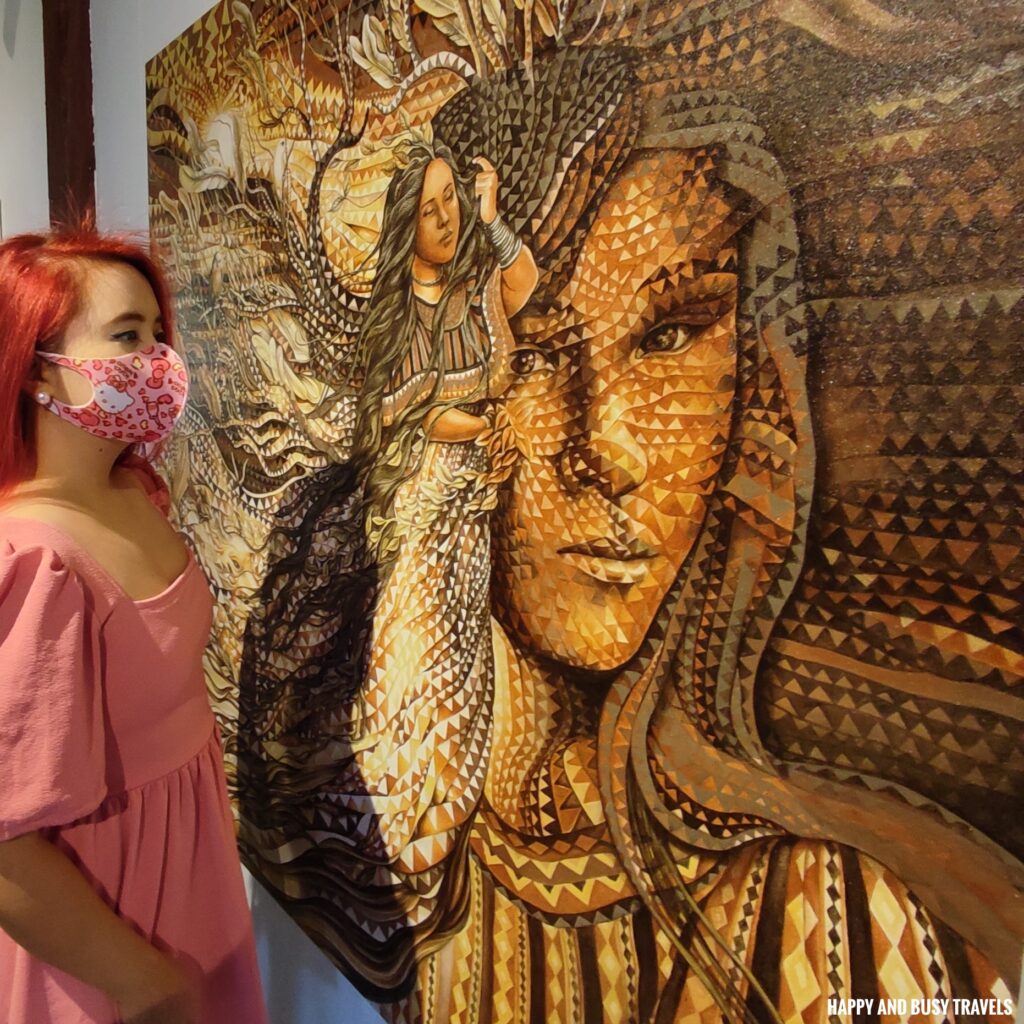 Salima Saway honors her tribe by making it the subject of her painting, that's why each painting showcases features of the tribe.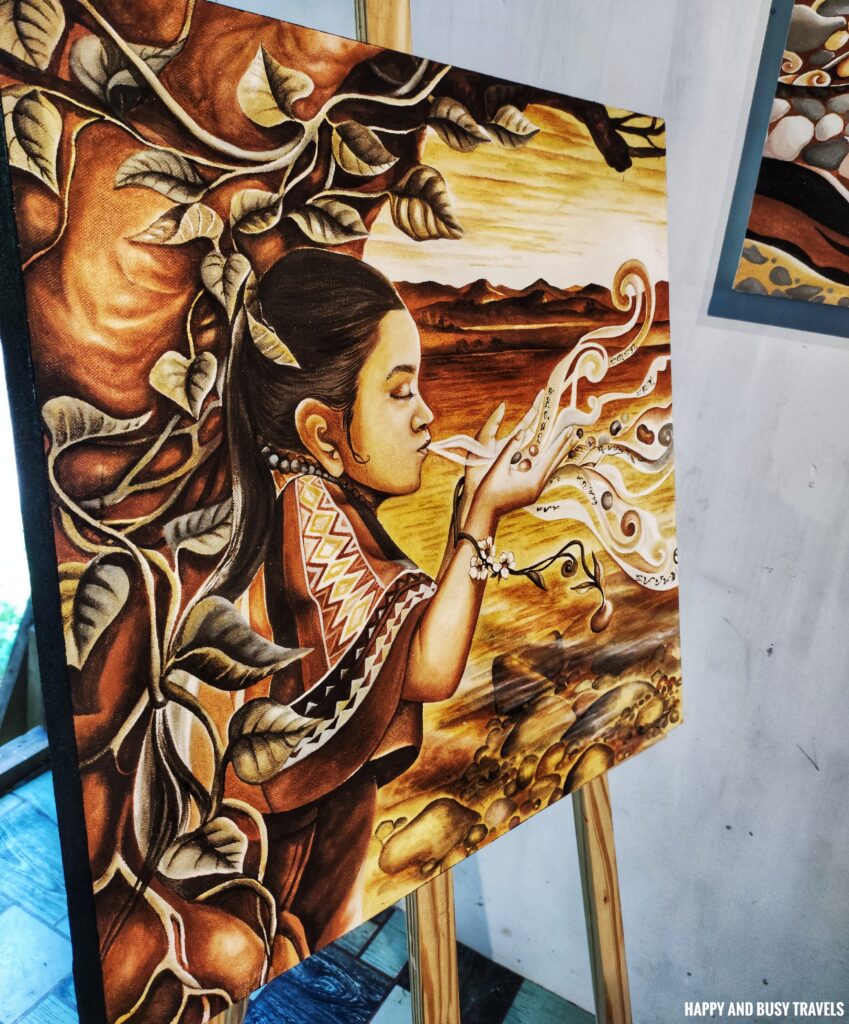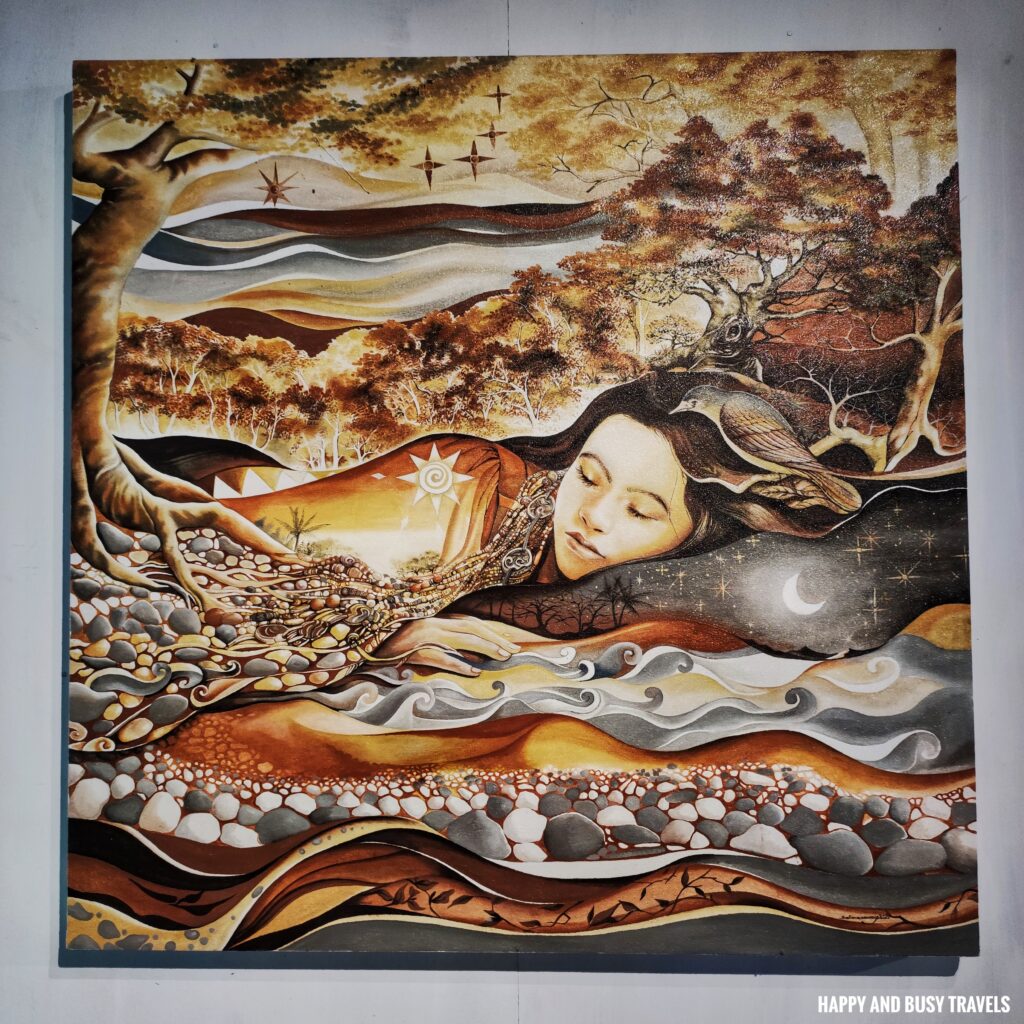 Her paintings have been exhibited in different countries such as Singapore and the United States of America. She is really making Filipinos proud!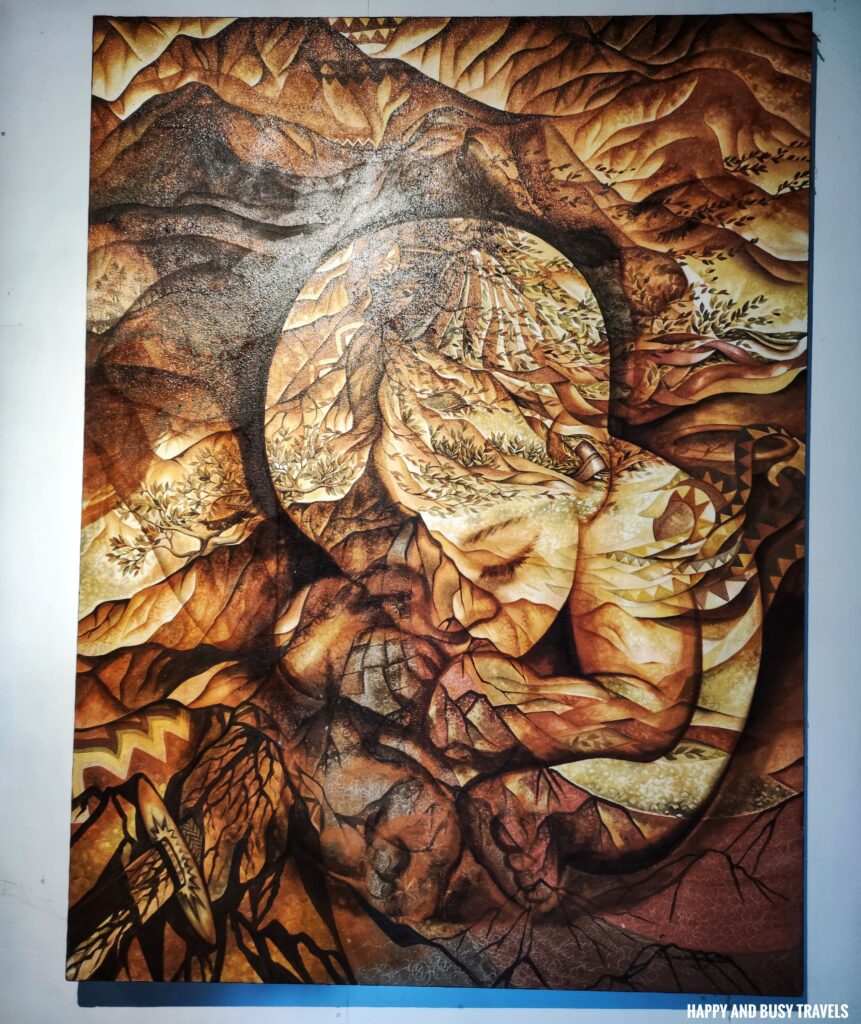 Aside from the Talaanding Tribe, she sometimes draws things that she shaw from her dreams, like this tree with an eye.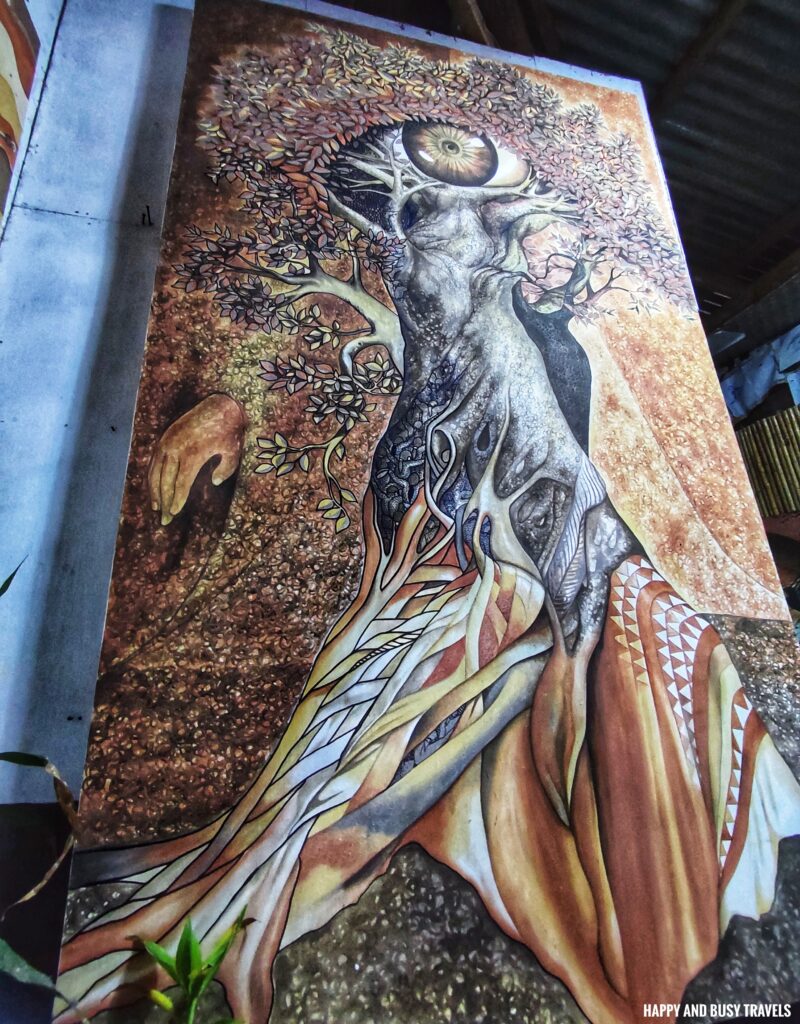 Finally, here's another painting that I want to show you, the Philippine Eagle, which is the Philippines' national bird. This painting is not for sale because she just wants to show this to visitors.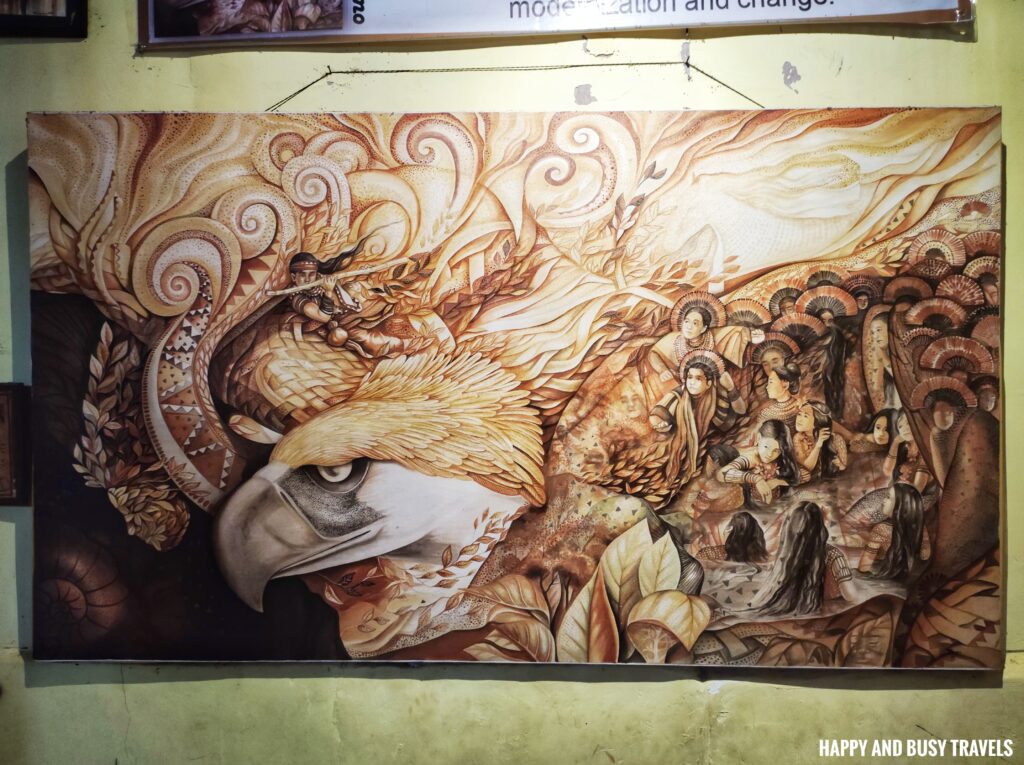 Happy and Busy's Smileys
Overall I really enjoyed looking into the paintings, and I had a nice time interviewing Salima Saway. She is very down to earth and she really looks back to her roots.
Location 

Ambiance

Value for money 

Fun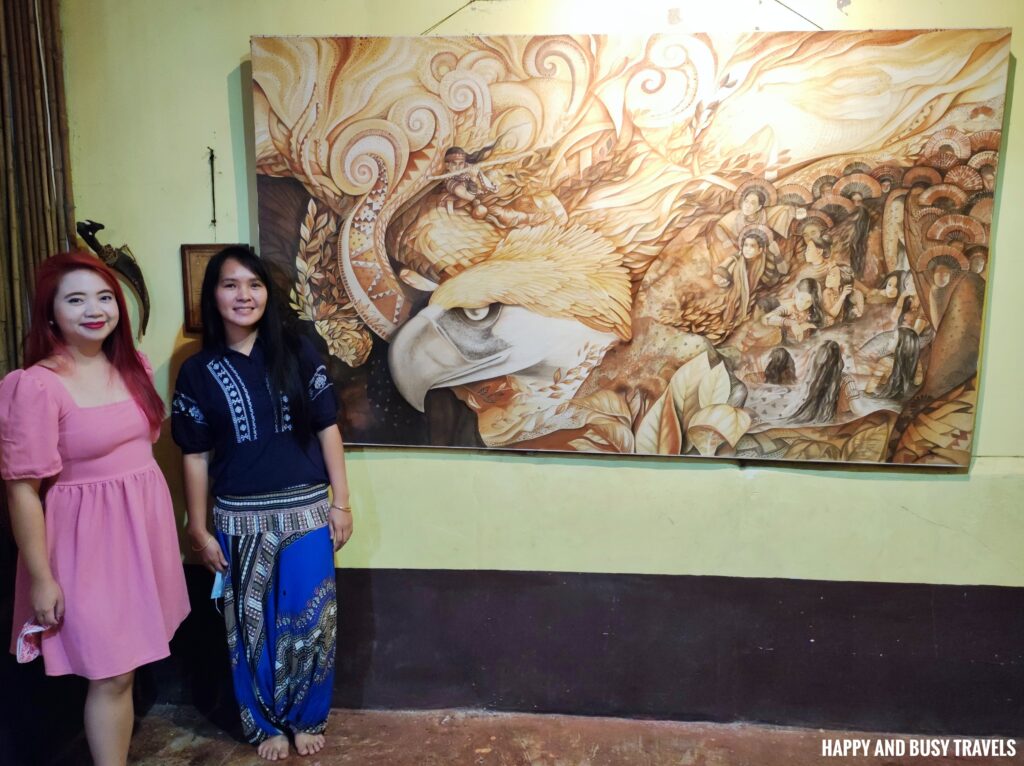 More exciting activity reviews at https://happyandbusytravels.com/category/activities/