EJ Play and Campground
It is a surprise that a campground is in the middle of Imus City, Cavite. So whenever someone asks us where to go or where to stay near Manila which is relaxing and has a lot of activities, we can immediately say  EJ Play and Campground. Here is our review and experience in the camp.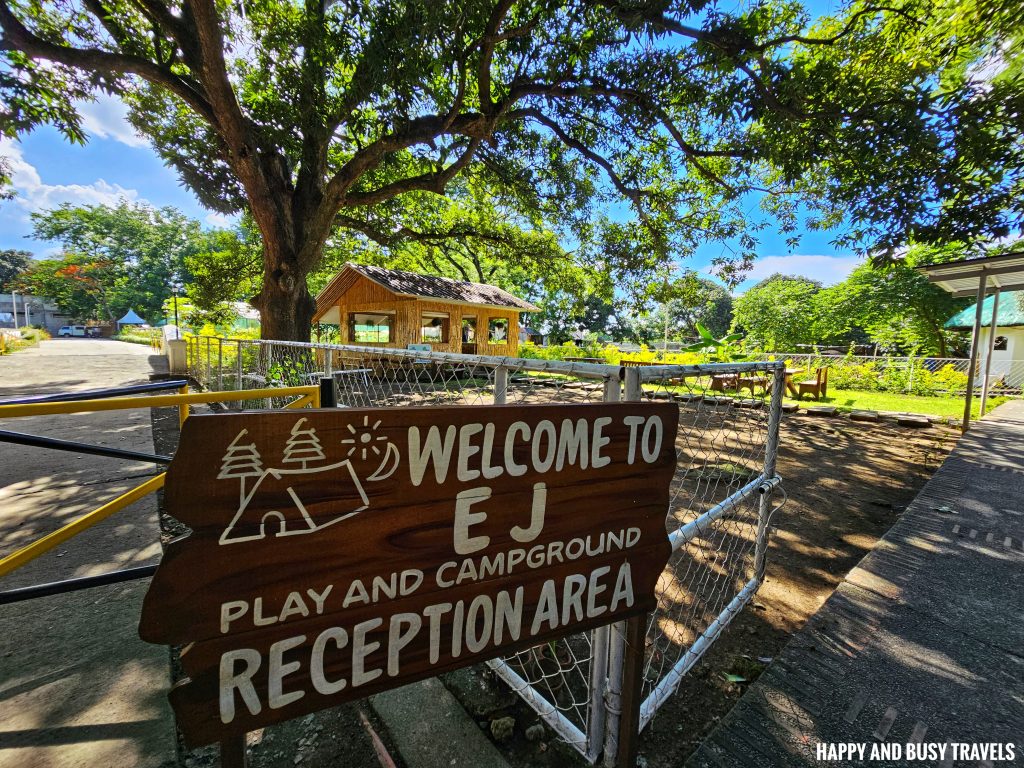 The camp is easy to go to even if you are using public transportation since it is in the middle of the city. We used a car, so when we arrived we parked our car in the spacious parking area, then went straight to the reception area.
Quick Links
Types of Accommodation – EJ Play and Campground
There are seven types of accommodation here to choose from. So guests can choose depending on their budget or needs.
Treehouse
This is a nice accommodation where guests can enjoy the house attached to the tree. This is good for two to three people and has an air conditioning unit, a private comfort room, and basic appliances like a television and refrigerator.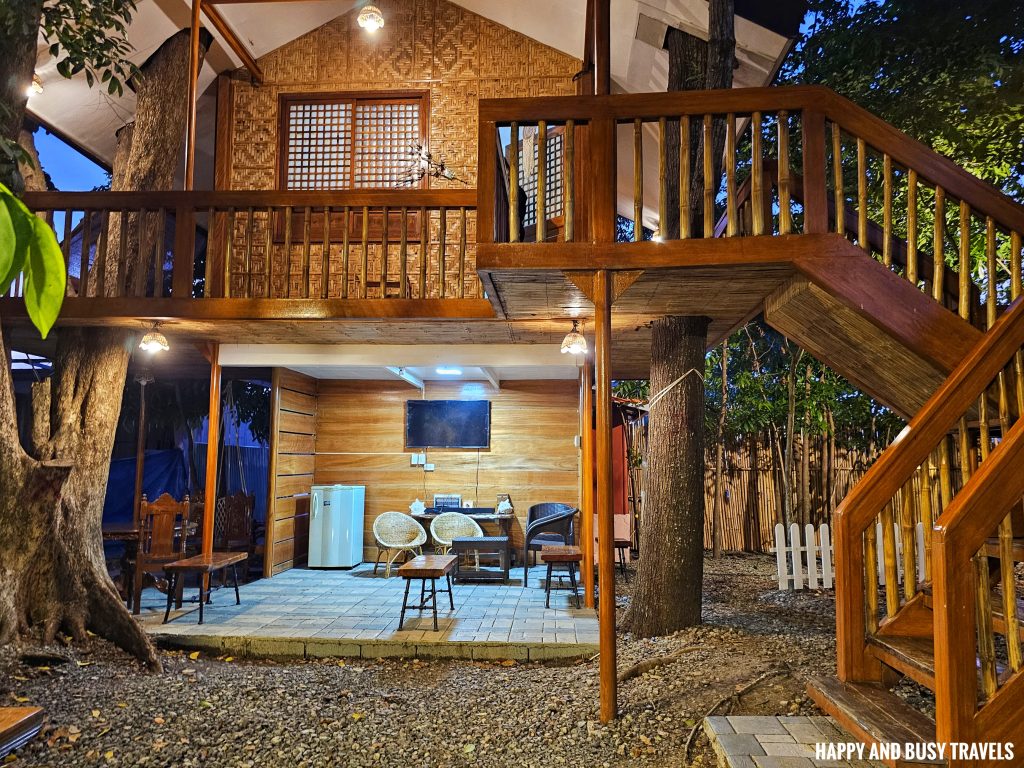 Camping Tents
If you prefer to camp in tents, there are various tents available here too. Guests can choose from small to large tents.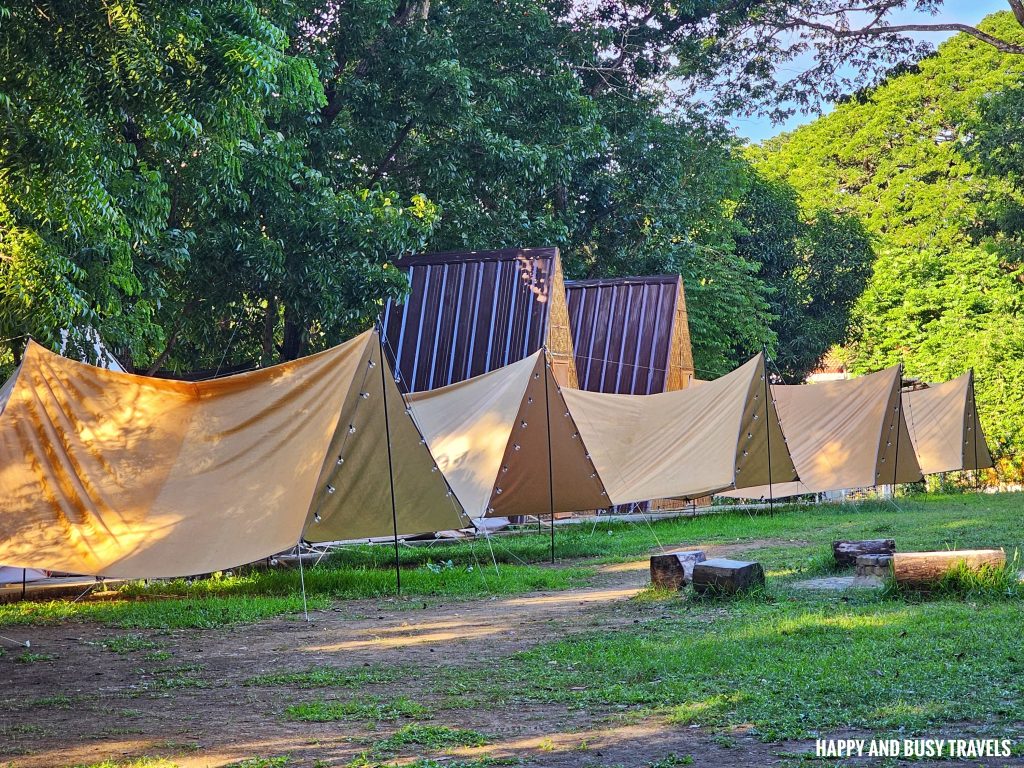 If you choose this type of accommodation, breakfast is still included.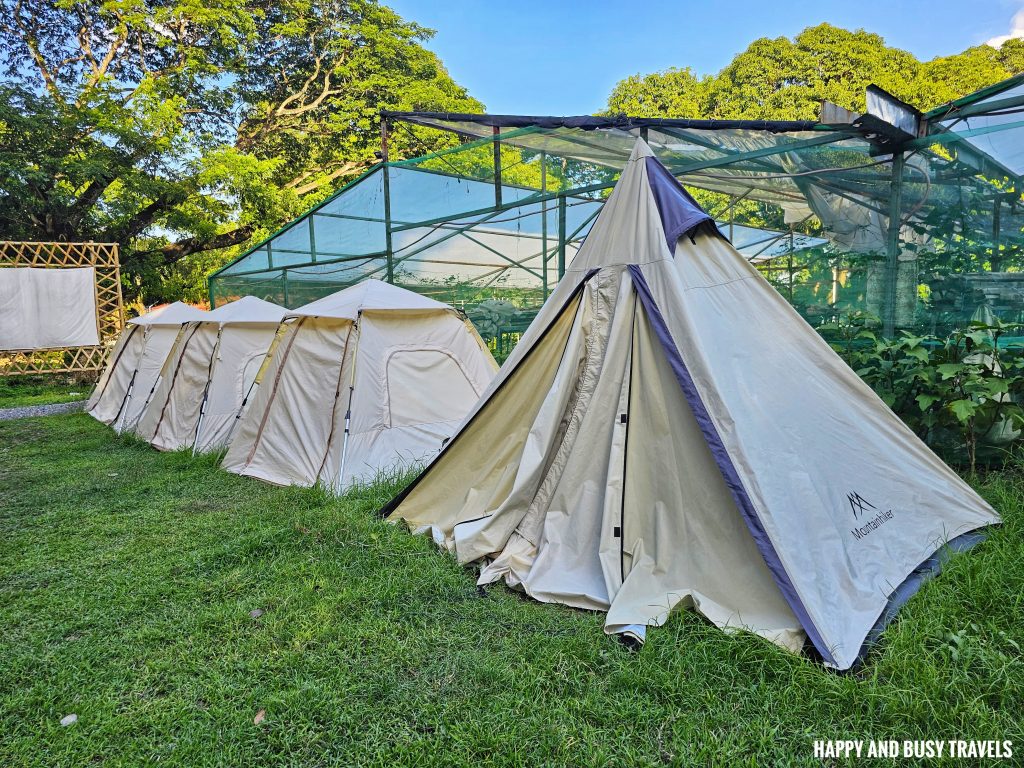 A-Type
This type of accommodation is like staying in a tent but with the ambiance of a tree house. This is airconditioned too.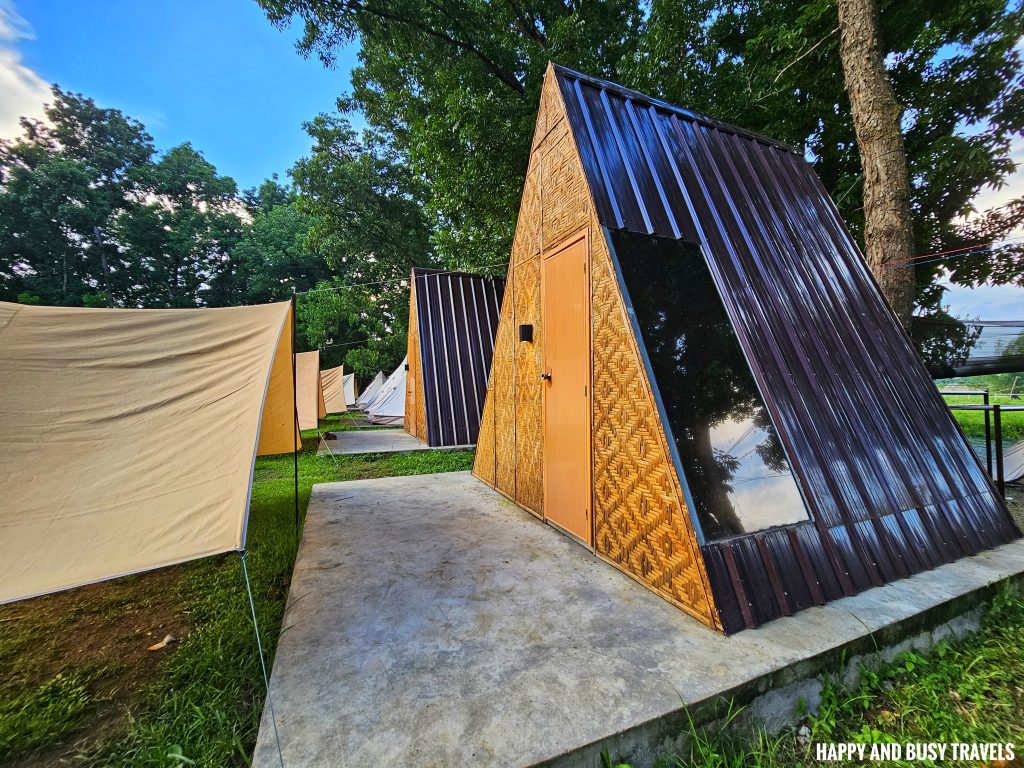 Modular Pod
Finally, here is the accommodation that we have chosen, the Modular Pod. This is the newest addition to the campground. So, we'll show you more of the features of the Pod.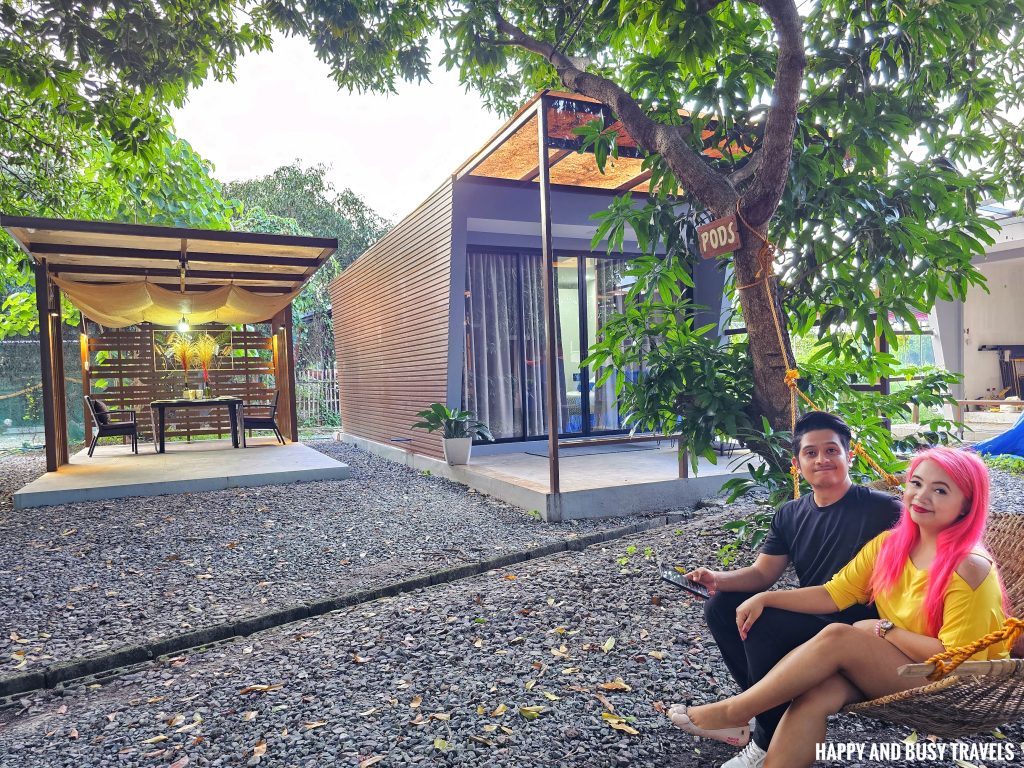 When we first heard "pod" our first impressions are "It is tiny", " It does not have a lot of features, just a tiny round pod just like the other resorts." But we were wrong because this one has more than what we needed.
We even got a welcome note inside the pod.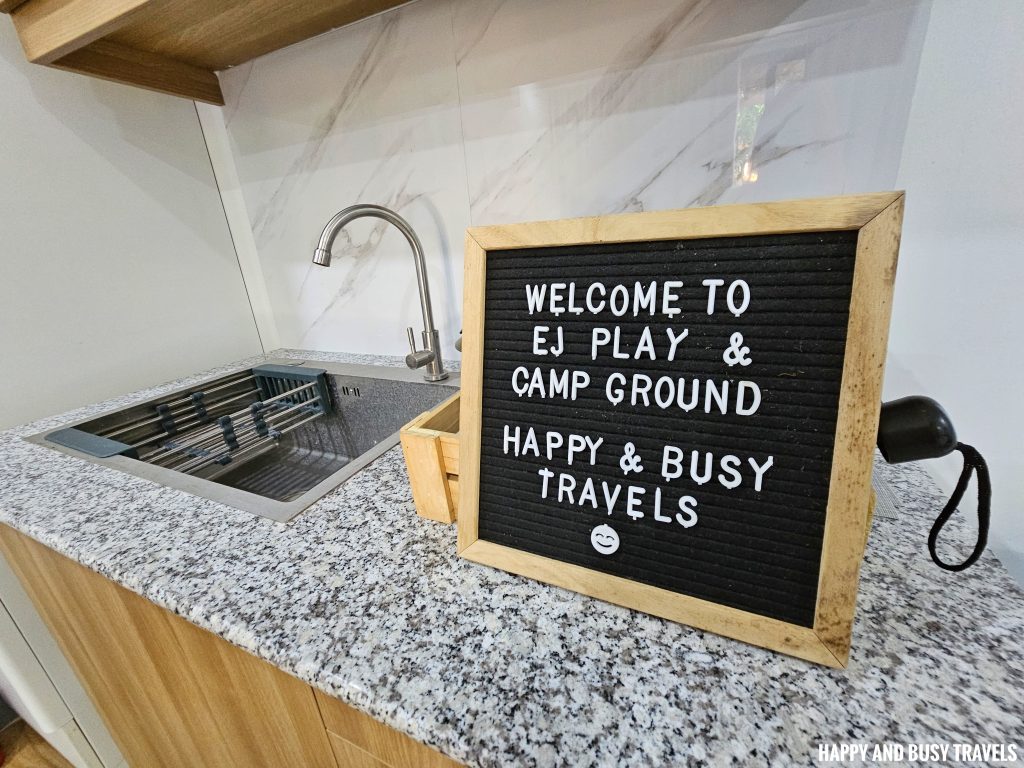 First, the Modular Pod has a set of table and chairs outside, perfect if you prefer to chill right outside your accommodation. Then, sliding mirrors served as the huge door of the pod.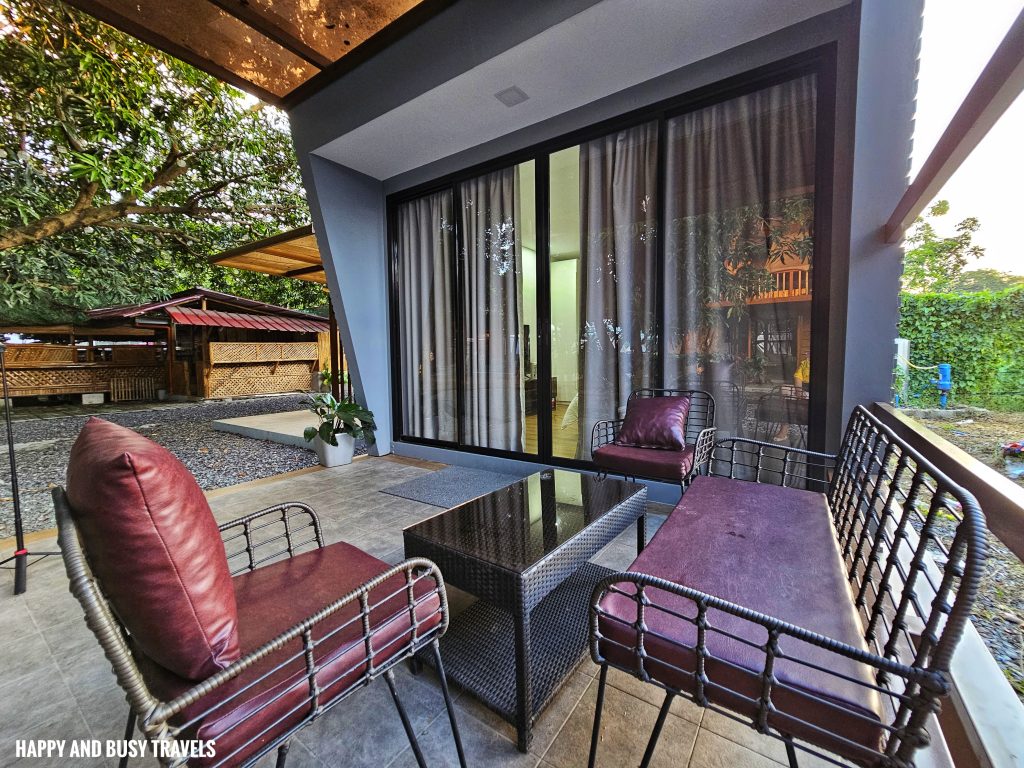 When we went inside, it looks like a room in a hotel, we really didn't expect it.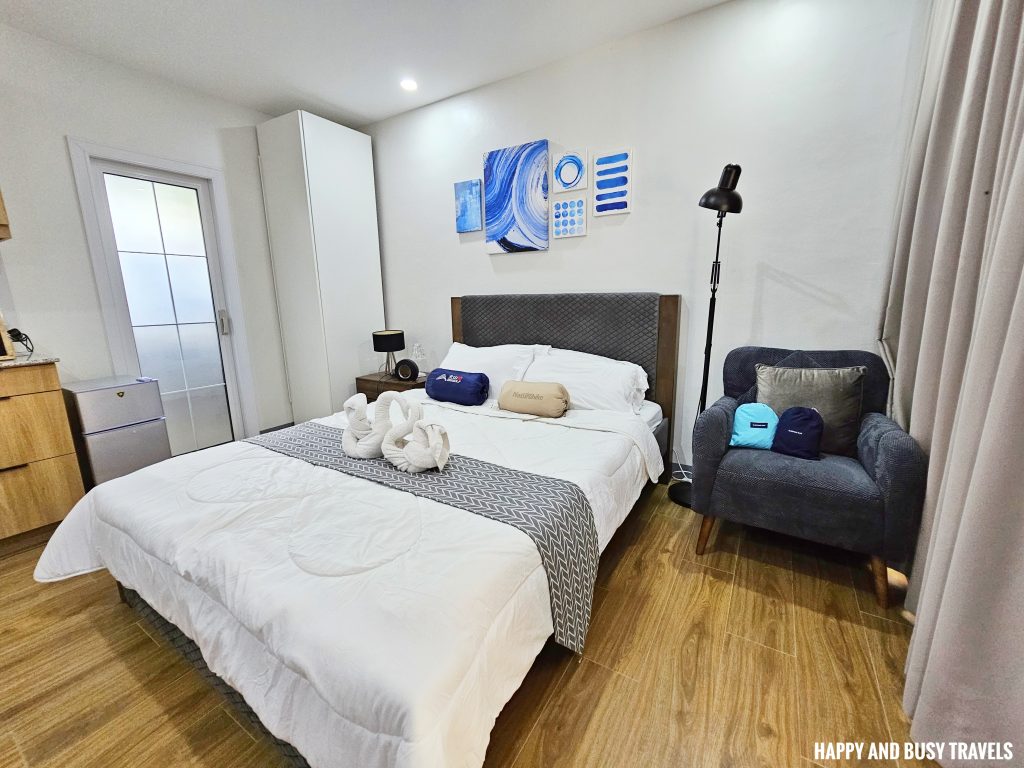 Bedroom
There is a Queen-sized bed, a reading light, a couch, a cabinet, and a side table in this area.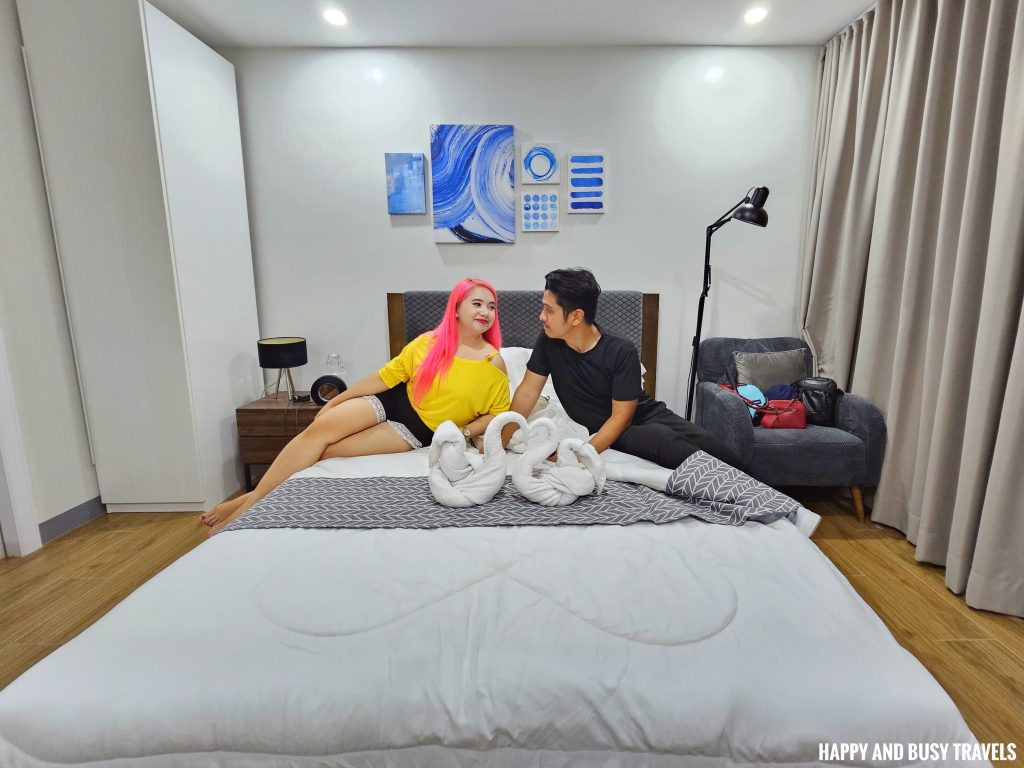 Even though there is a bed already, sleeping bags are available if you prefer to sleep on these.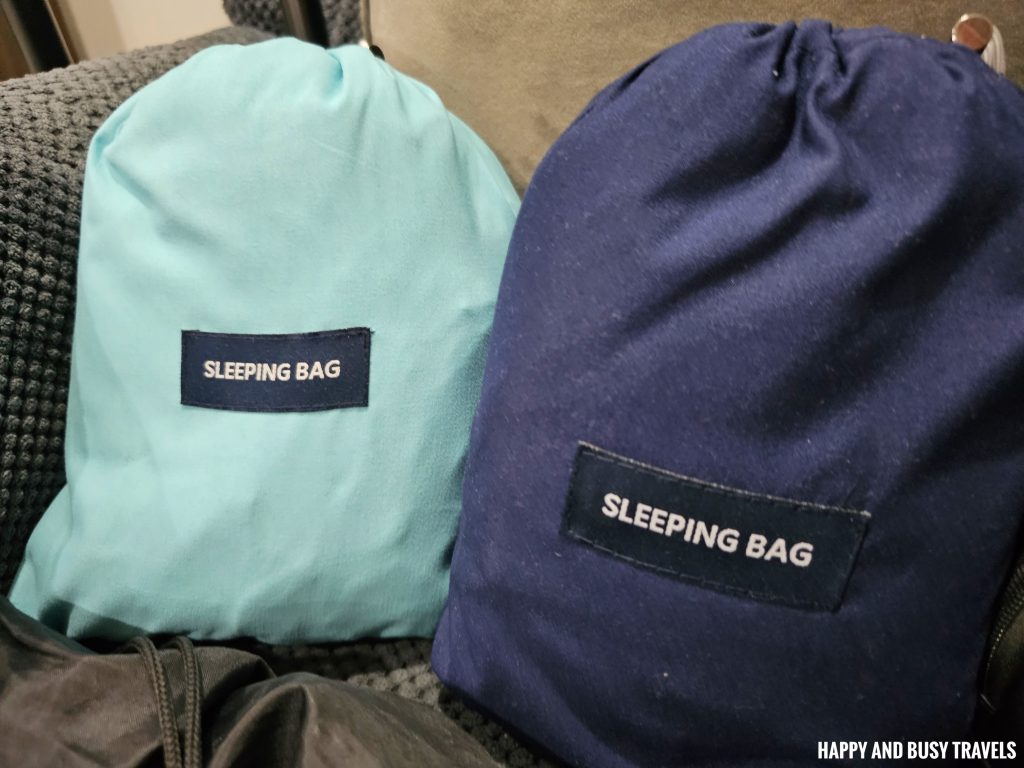 These are good additions to the pod because it gives another sleeping option to guests.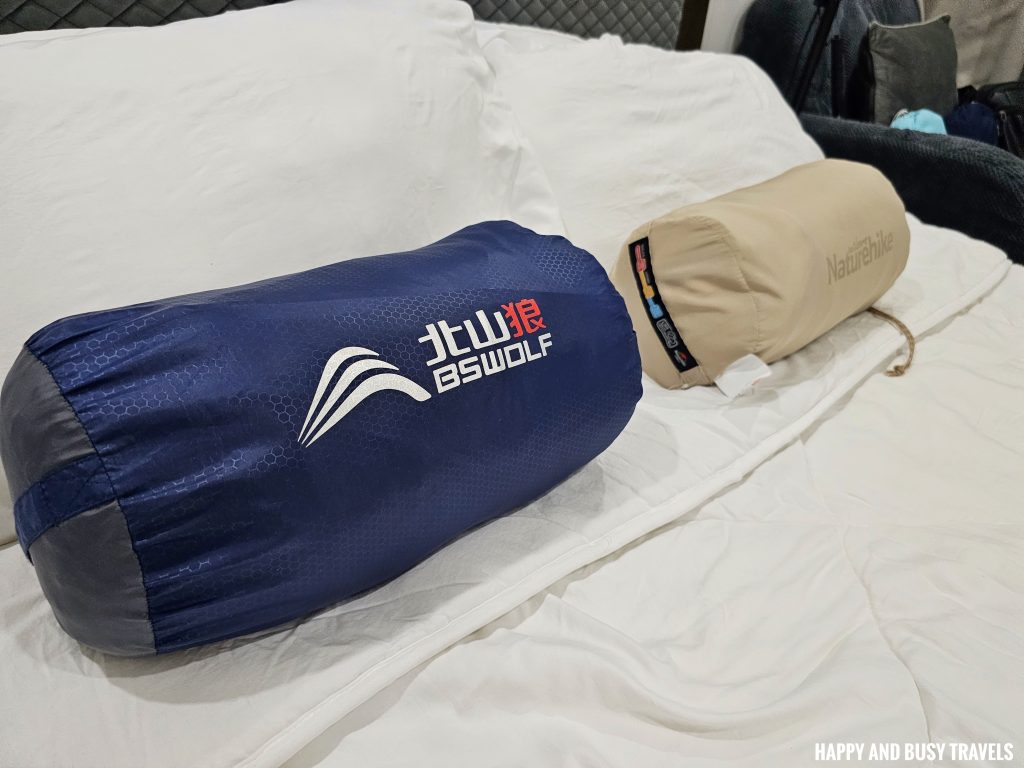 Mini Kitchen
There is also a mini kitchen inside the pod, it has a sink, electric kettle, spoons and forks, plates, and glasses.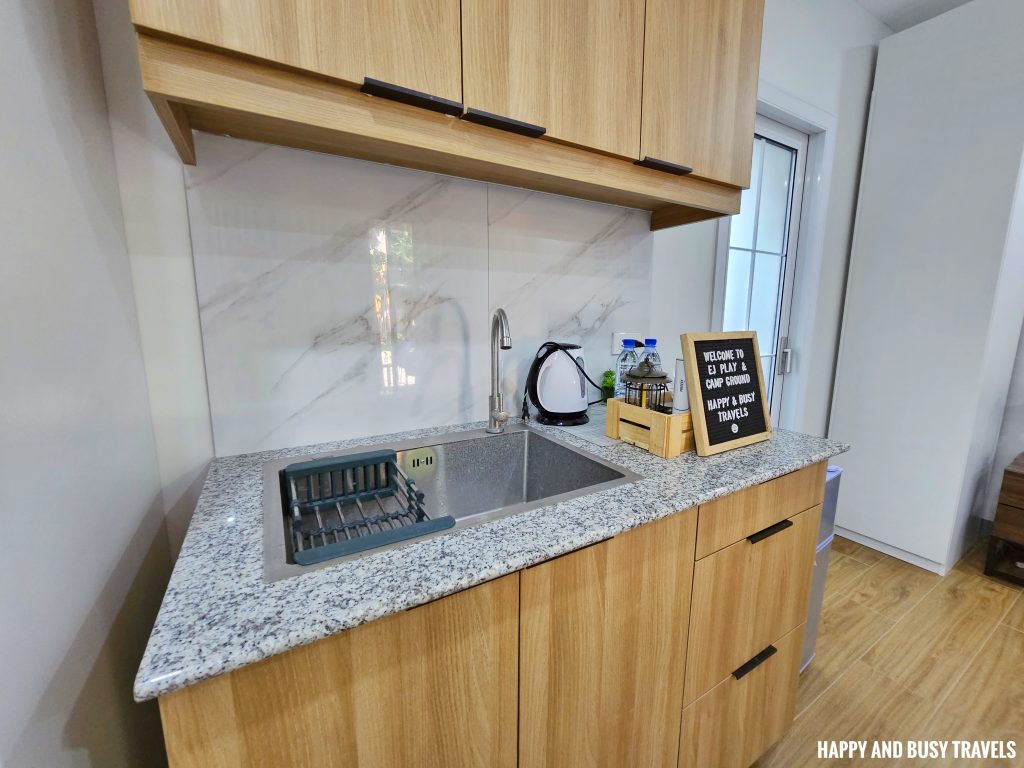 Another nice feature of this area is the camp kit which has bottled water, a flashlight, an electric lamp, a speaker, an umbrella, insect repellant lotion, and a Smores kit.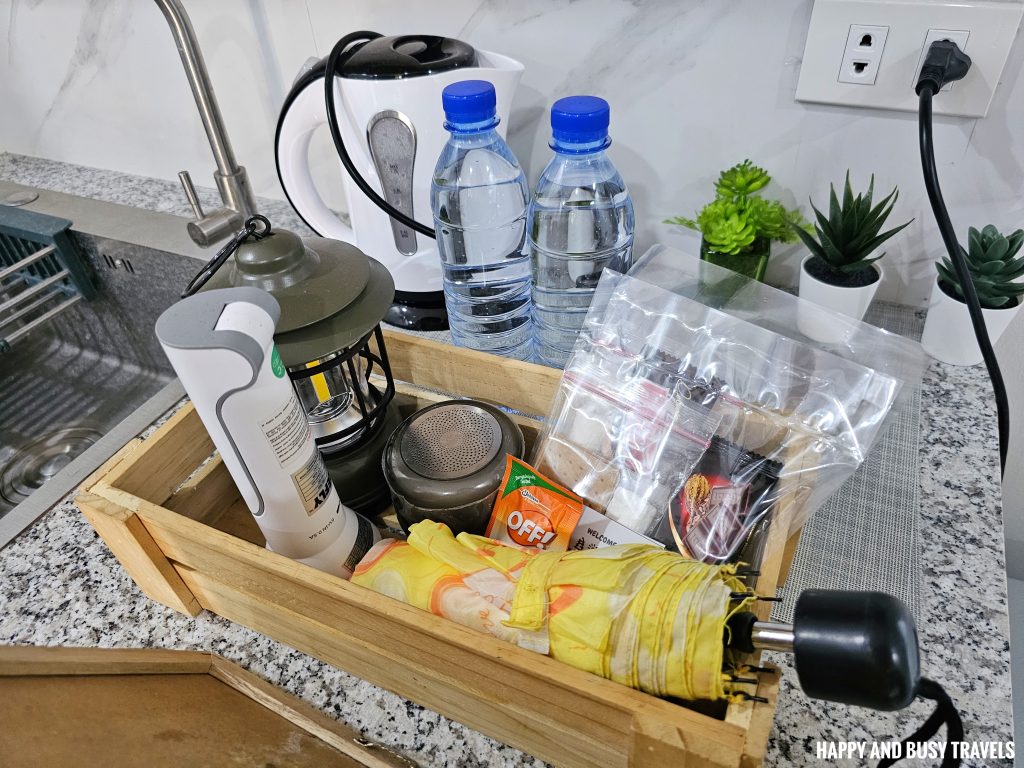 Appliances
There are some appliances here too, just like this mini refrigerator which kept our drink cold.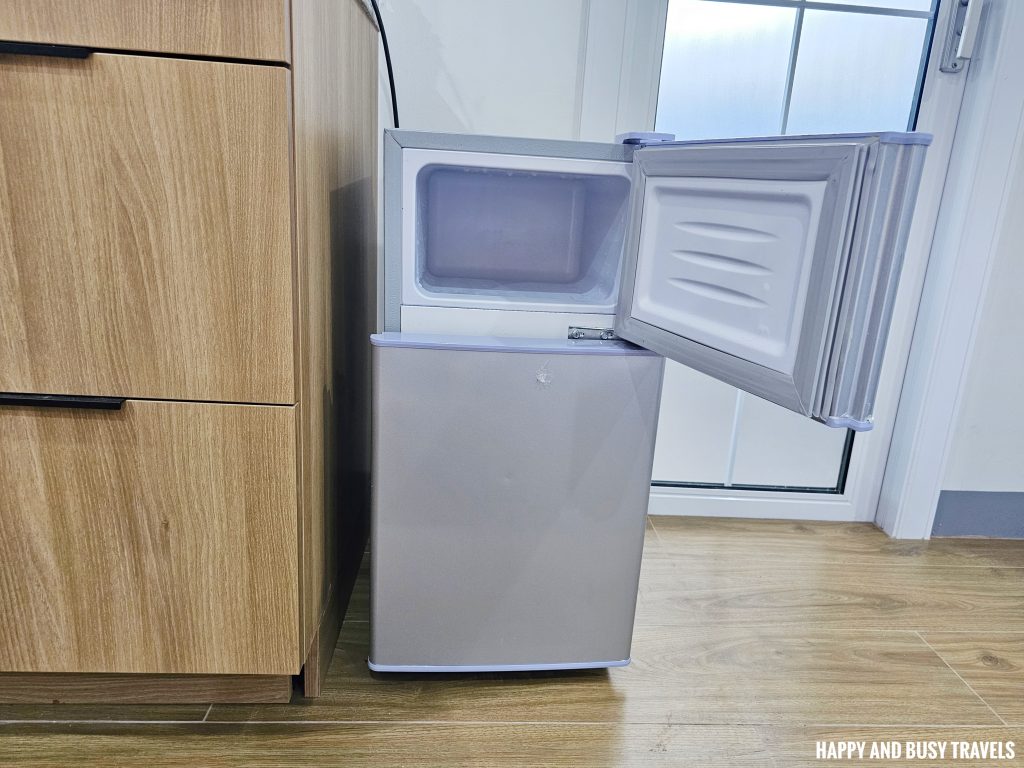 An air conditioning unit, a television, and an insect repeller are also available.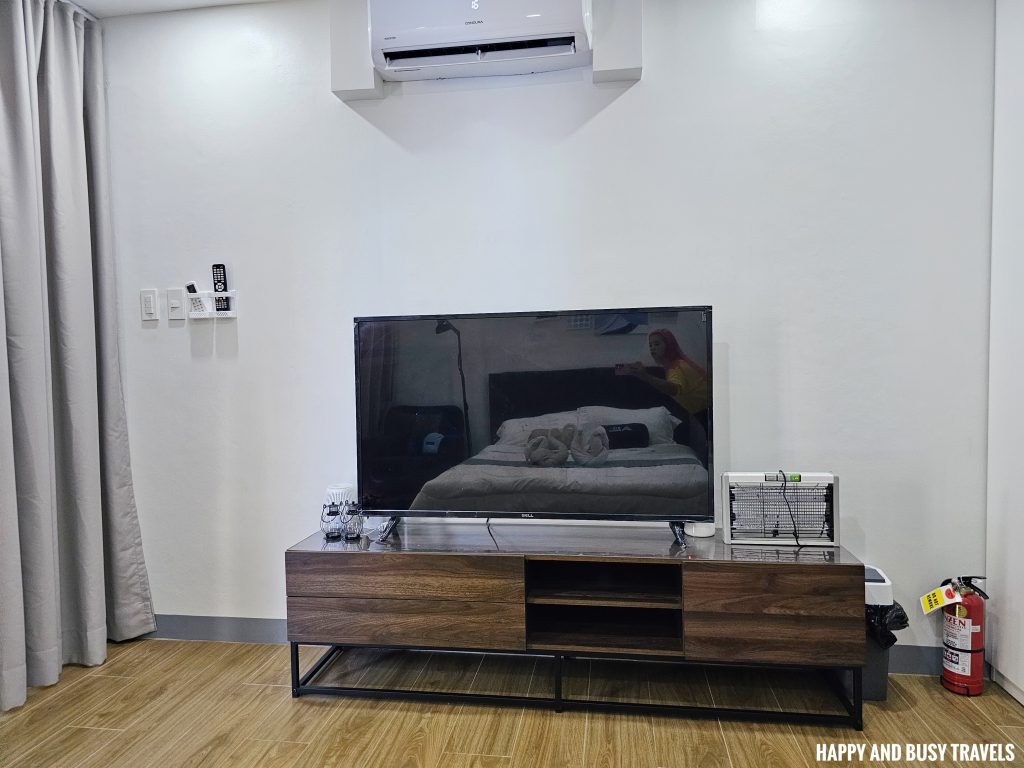 Comfort Room
As soon as we went inside the comfort room, we were again amazed that we are like in a hotel, not in a camp. Their comfort room is well thought off, there is a sink with a mirror, a vanity mirror, a hairdryer, soap, a cabinet, plants, and a laundry basket,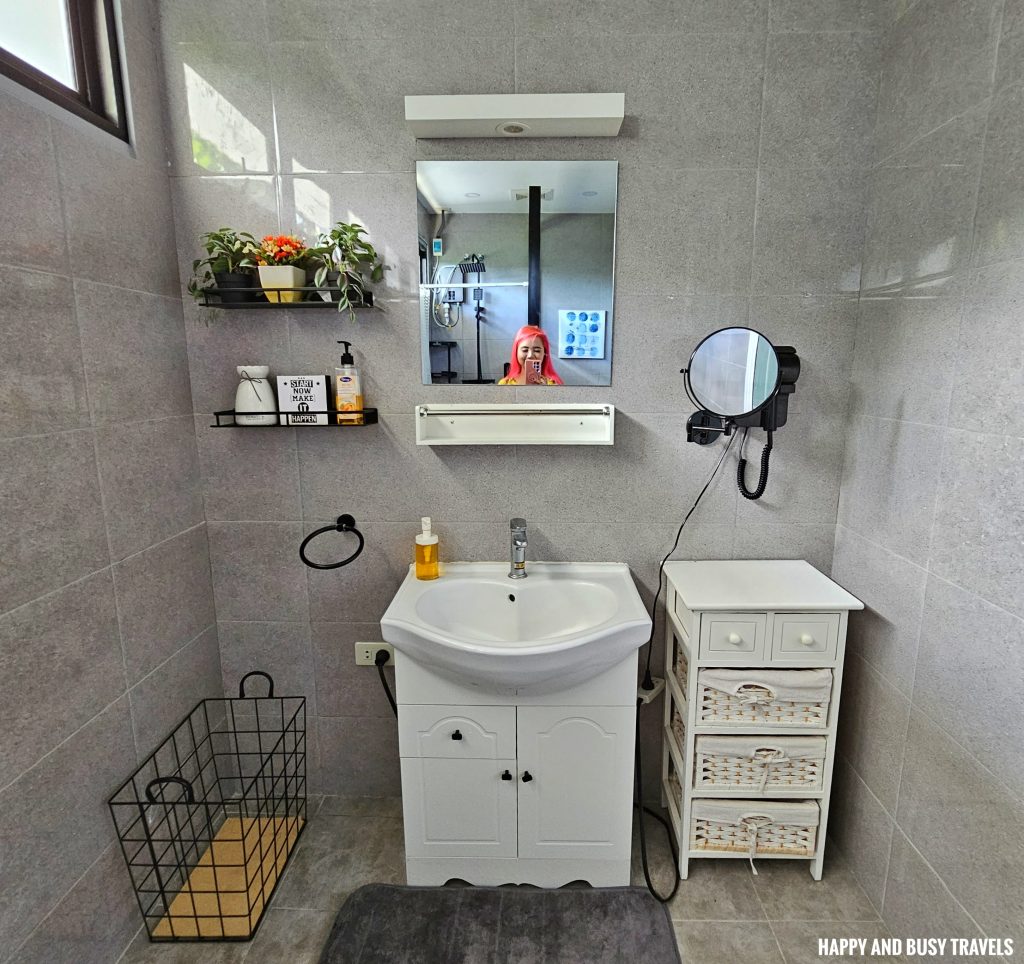 On the other side, there is a toilet bowl with a bidet, tissue paper, hot and cold shower, and shampoo and body soap. Towels are also available.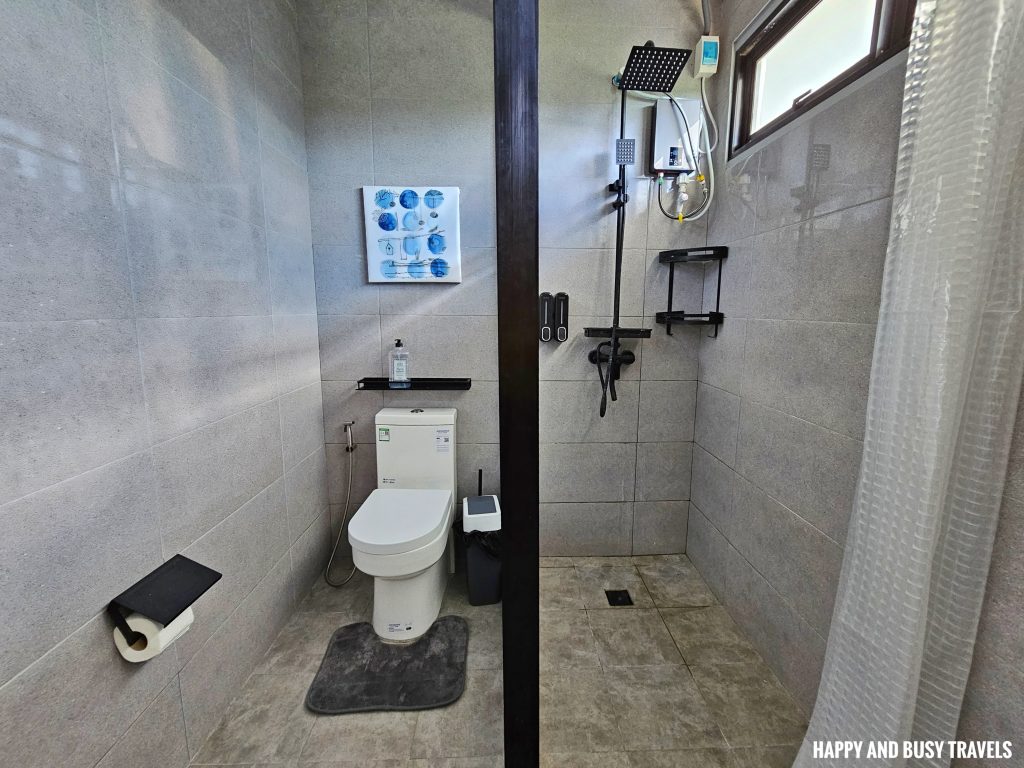 Dining Area
There is also a dining area right beside the pod it is a good spot to eat because we almost get to see the whole area.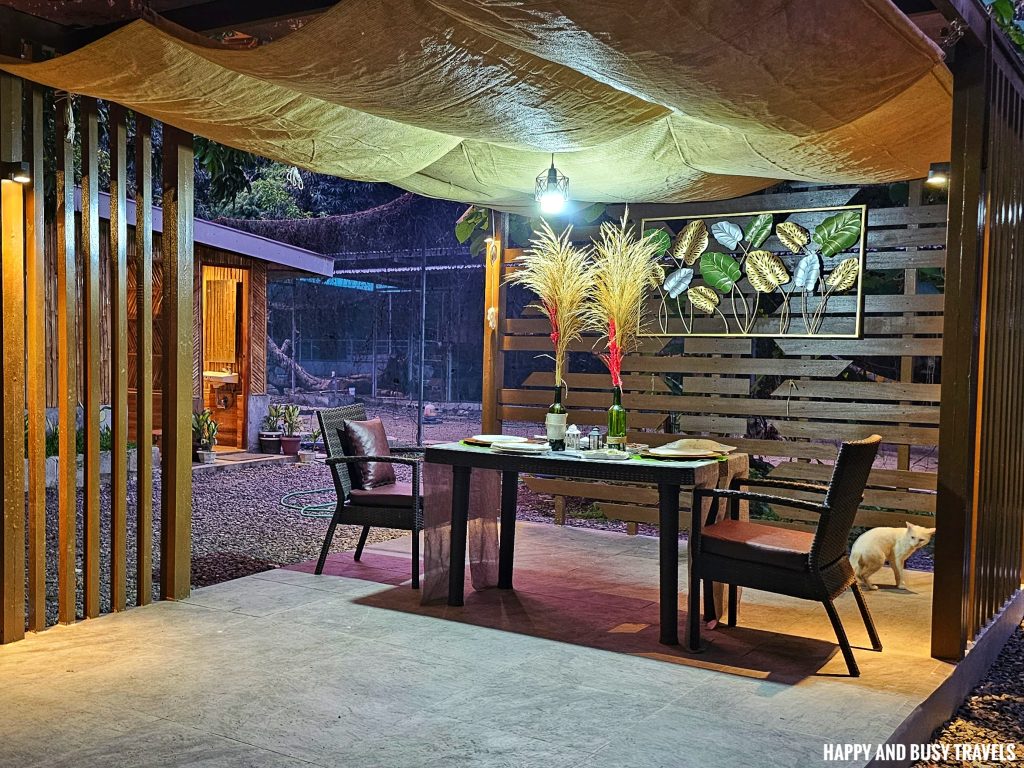 It is a little bit romantic for us.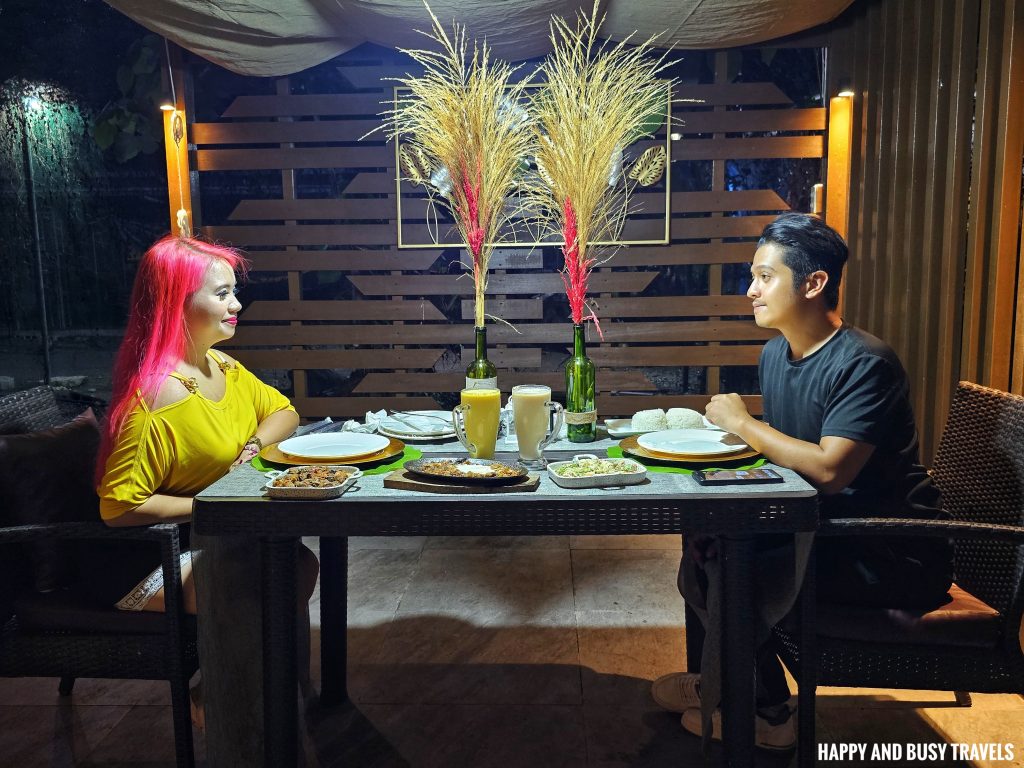 Activities and Other Things to Do – EJ Play and Campground
Aside from being a pet-friendly camp, there are a lot of things to do here, some are included in your stay already and some are add-ons.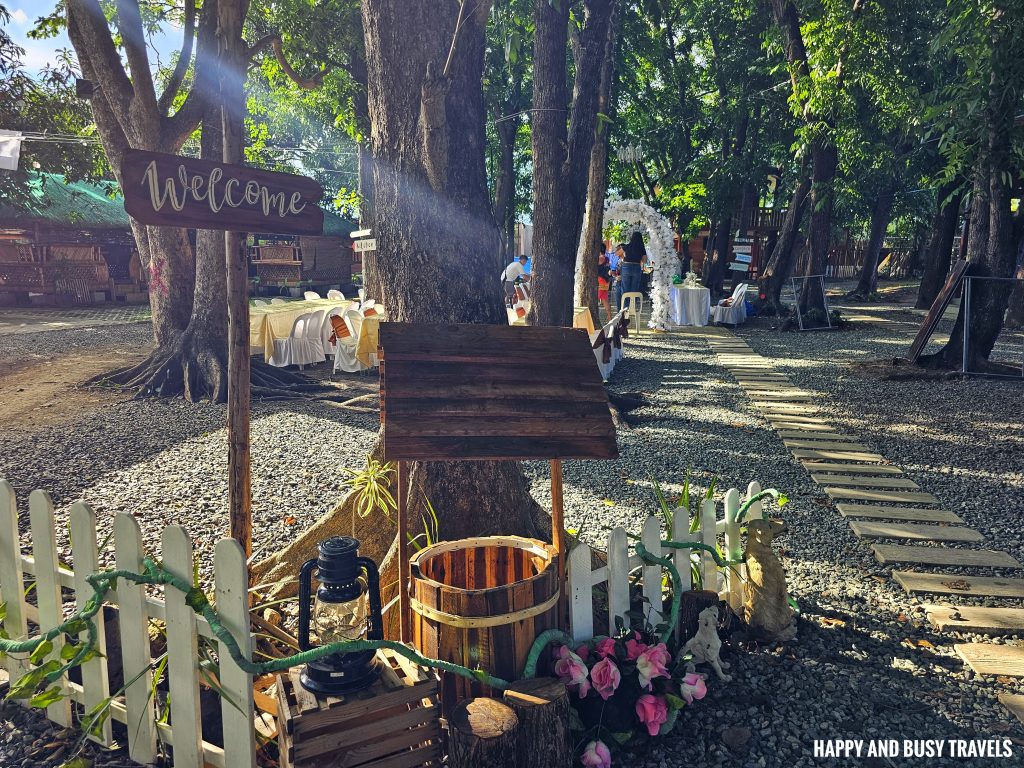 If you wish to buy add-ons, you may do so by telling it in the reception and get these cute vouchers.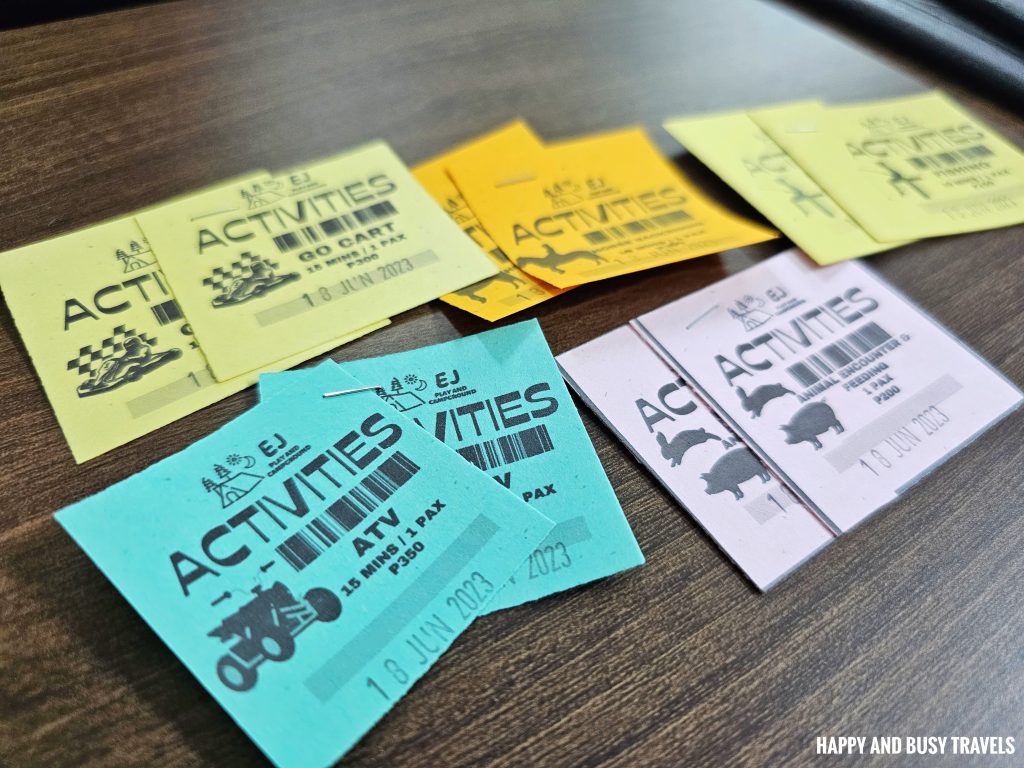 ATV Ride
An ATV Ride is available here in the camp. We get to drive from the cemented road down to the line of Mango Trees, and up to the Fishing area. Do not worry because you won't get mud while doing this activity.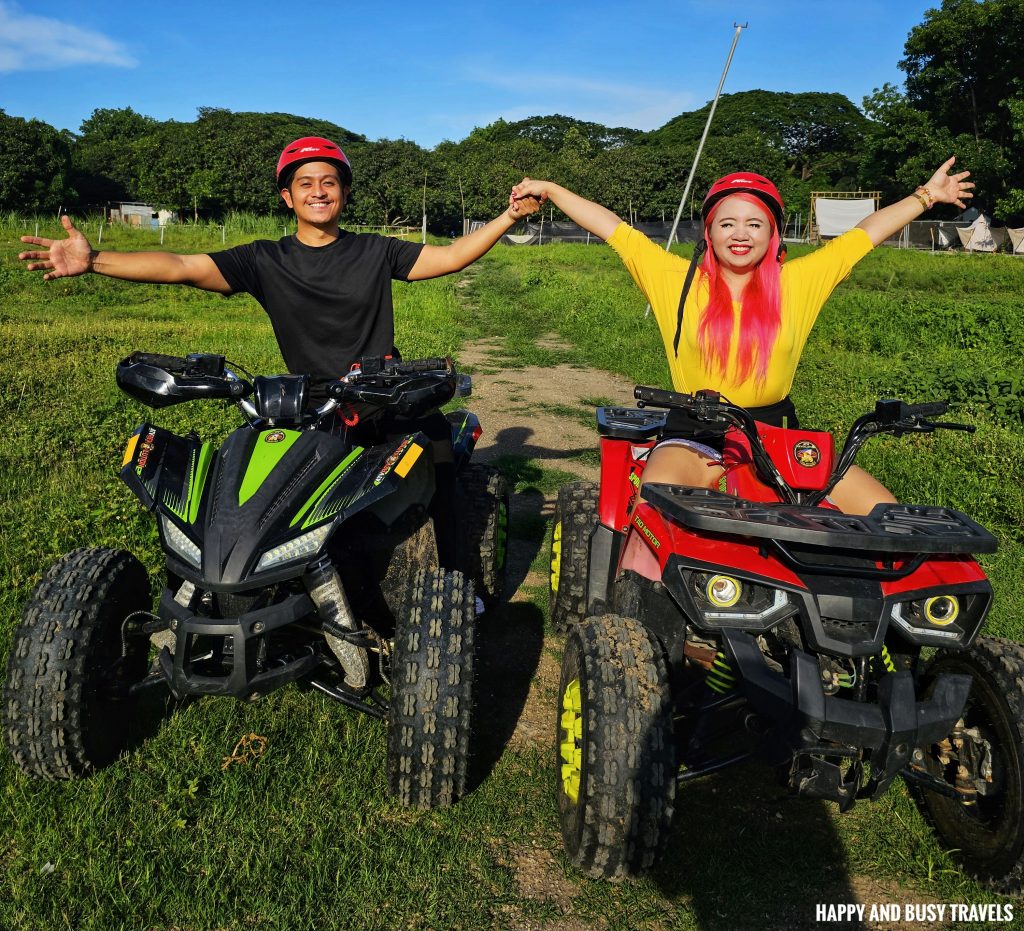 Go Kart
There are Go Karts available here too. However, we think this activity is best for kids because the ride is a little bit small for us.
Swimming
This is an unedited picture (I just placed the watermark) of the pool area, and yes it looks good. We had a lot of activities during our stay so we didn't have the time to swim. But a quick dip in this pool is a very good idea. Maybe next time we'll try this one when we come back.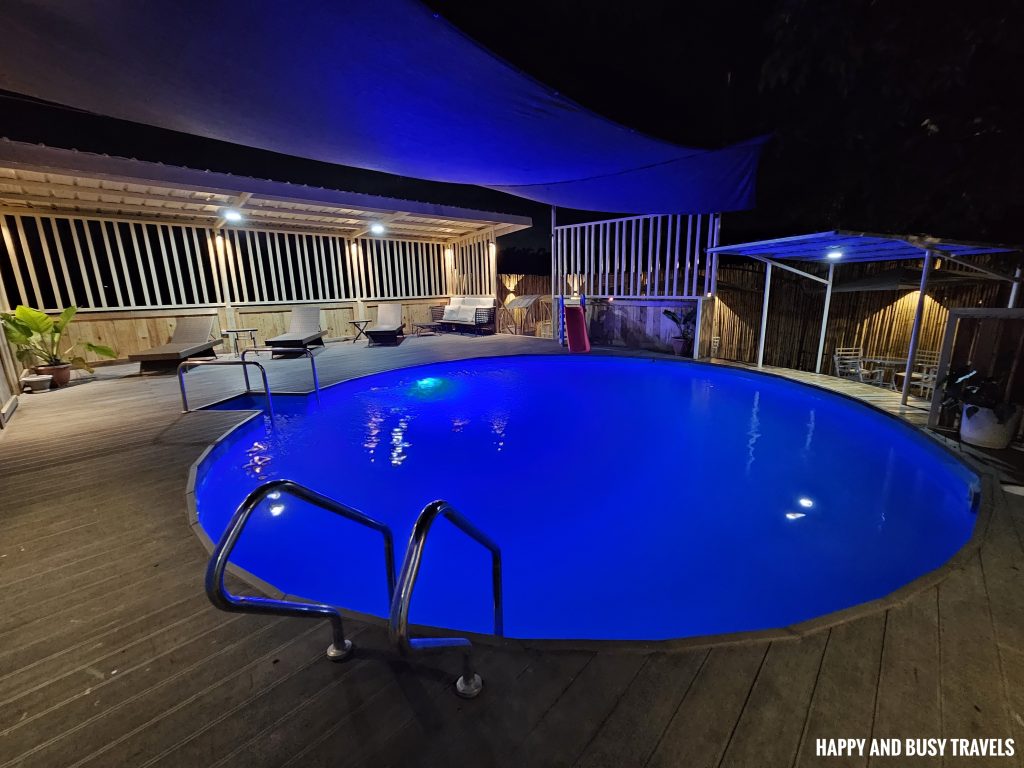 Bathtub
There is also a nice bathtub available in the camp. So, if you prefer to just dip in the water and relax this is for you. The area has a very good ambiance since it has a lot of plants around.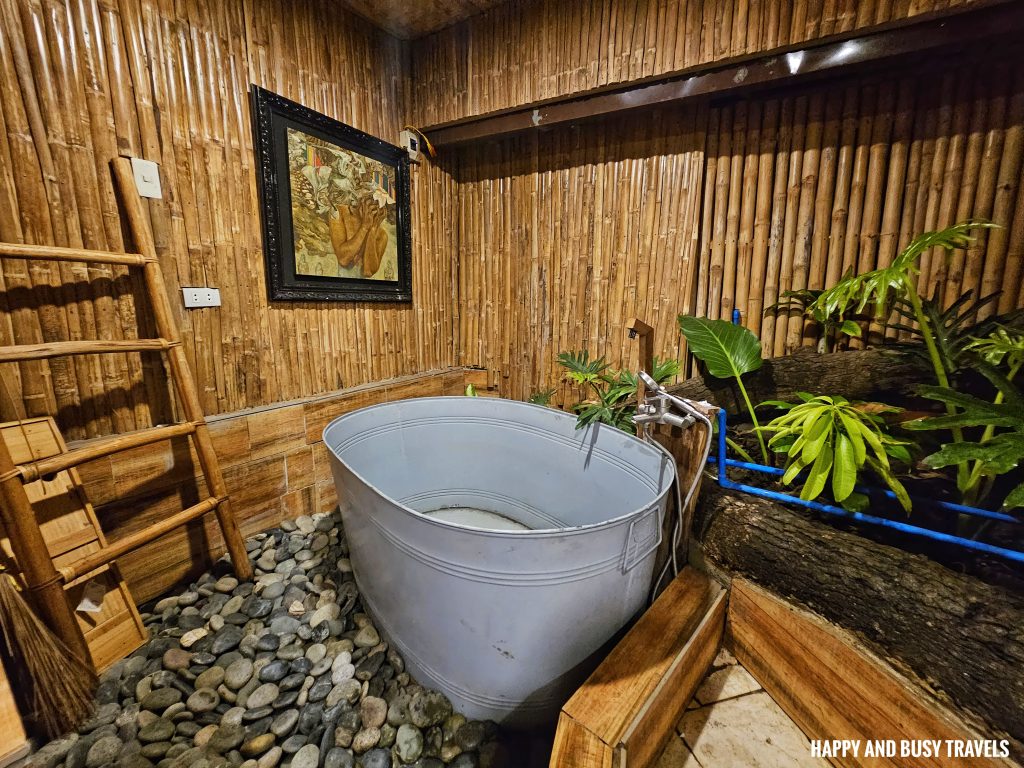 Bonfire / Making and Eating Smores
As mentioned earlier, there is a Smores-making kit in the room. It has marshmallows, Graham Crackers, and a Chocolate bar.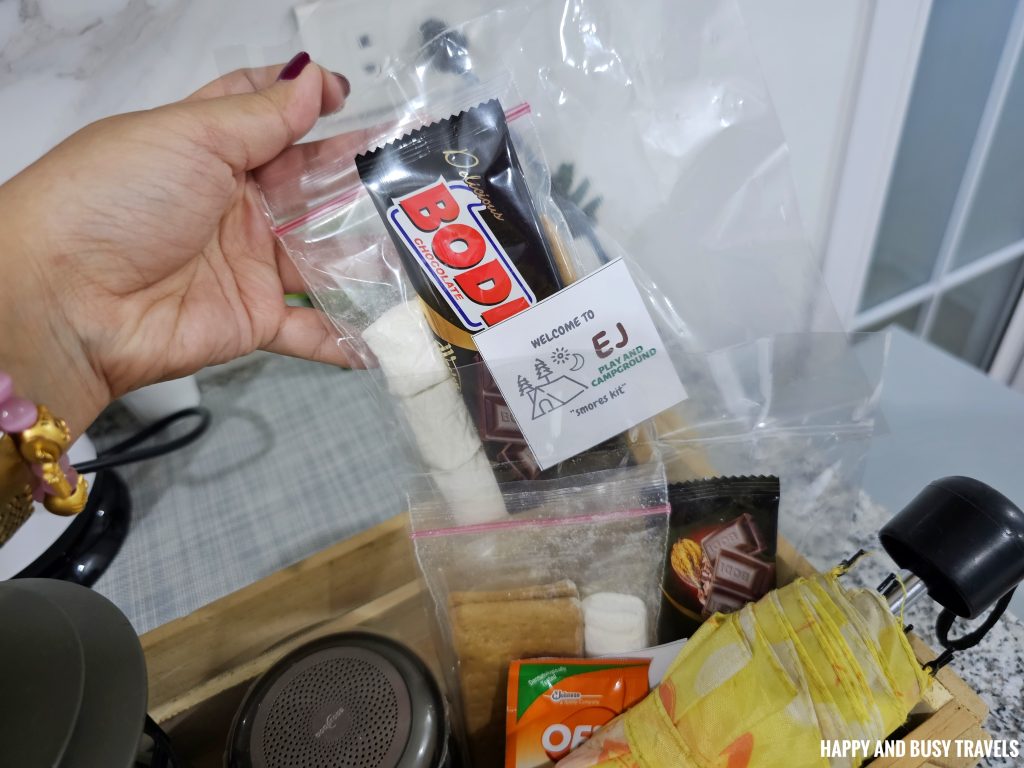 Long Smores-making sticks are provided while we were at the bonfire so we can make our Smores. I created my Smores sandwich, but Busy wanted to eat the burnt marshmallows by itself. So I took his Graham Crackers and Chocolates and ate them separately. Hahaha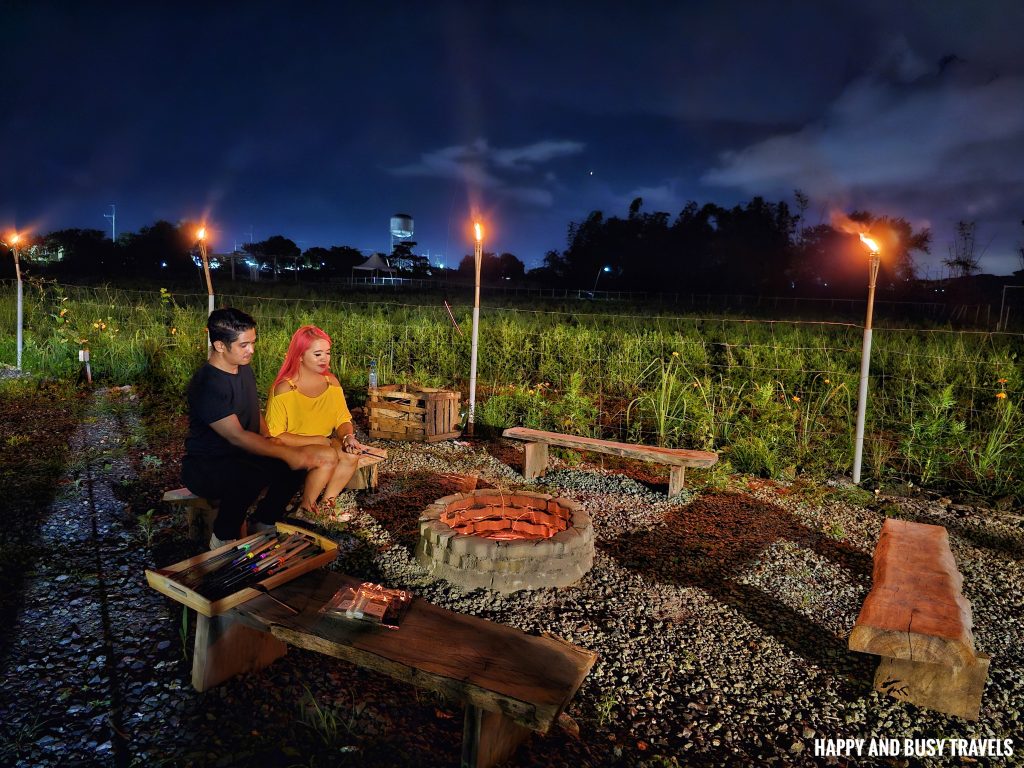 Outdoor Cinema
While making Smores, and enjoying the bonfire, we also enjoyed the outdoor cinema.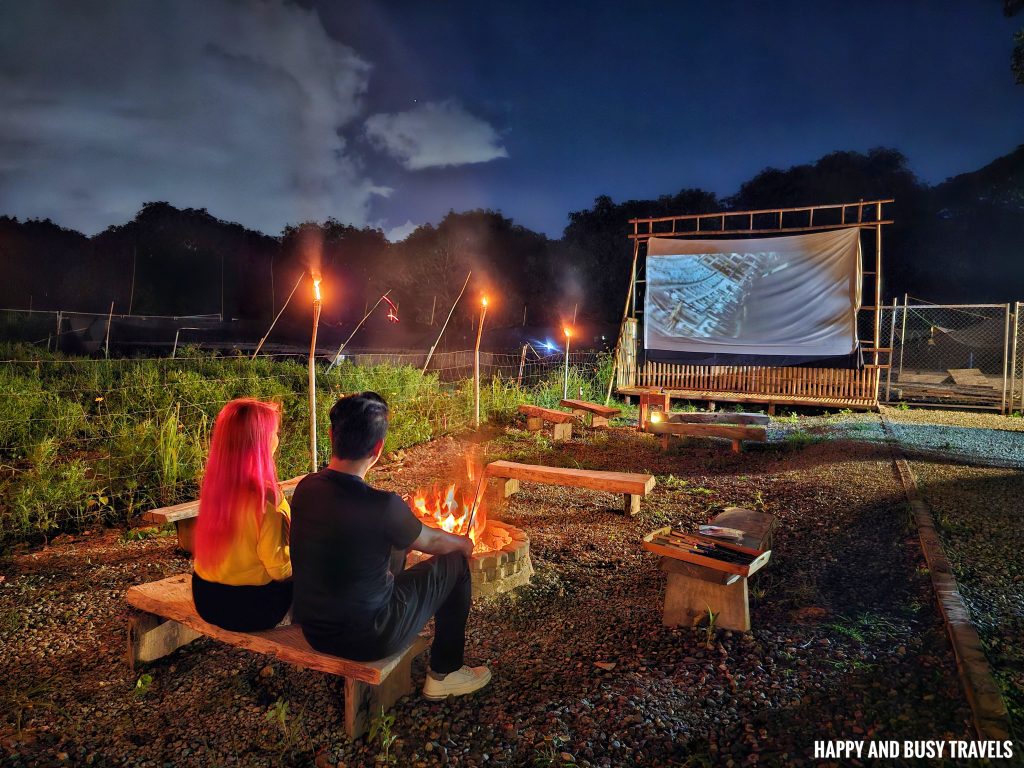 Massage
An in-house massage is also available, so we took the service and relaxed for the night. There is a massage room available, but we opted to have the massage in the room.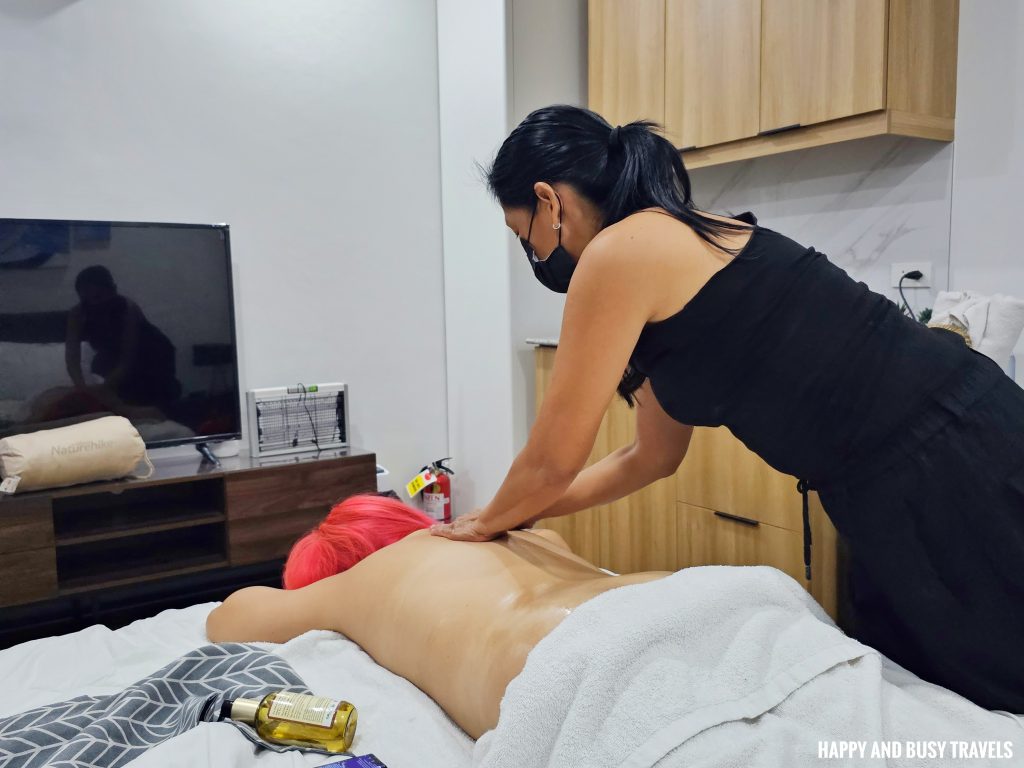 Relax and Chill
There are a lot of areas that can be used for relaxation here, like this Rattan Hammock that we used.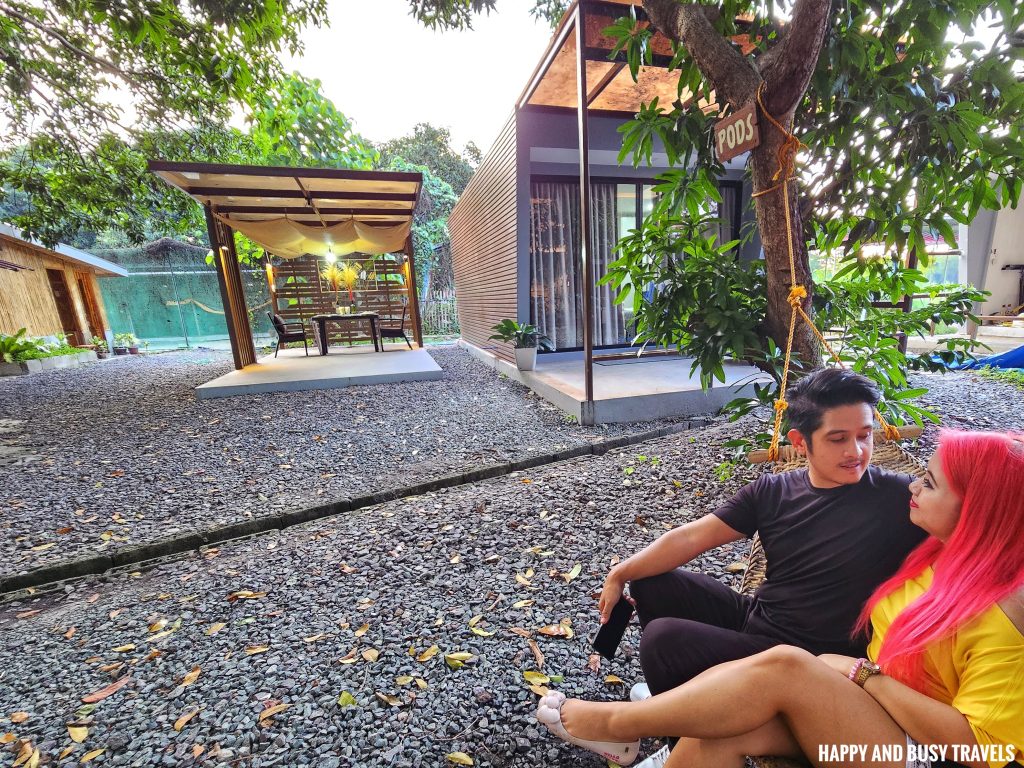 Fishing
There is a lot of Tilapia fish here in the pond, so fishing is also a good idea. You can have the fish cooked, or take it home with you.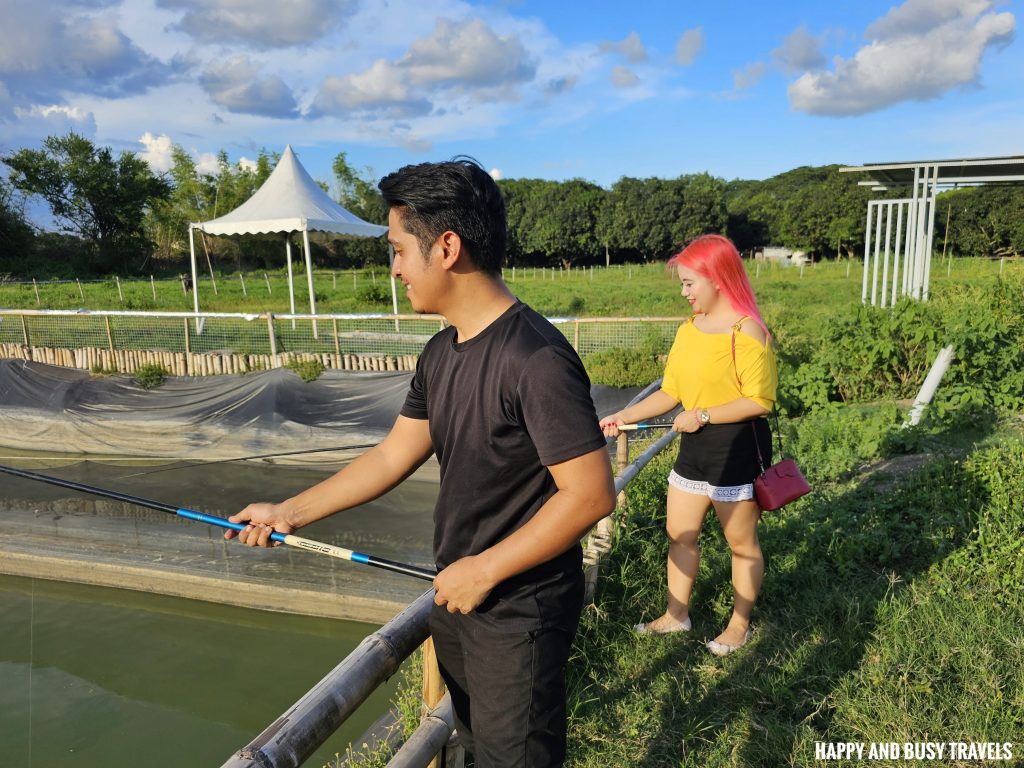 Obstacle Course
There is a lot of obstacle course that anyone can use here.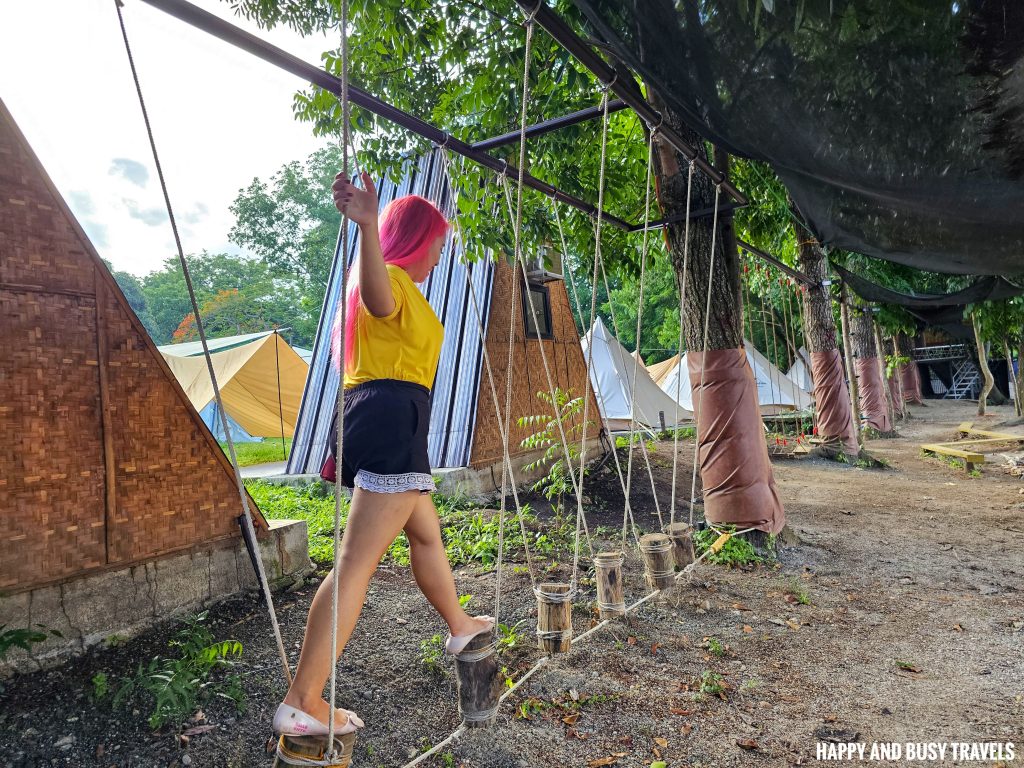 If you are afraid that you might get hurt doing these, do not worry because you can borrow helmets, knee pads, and arm pads.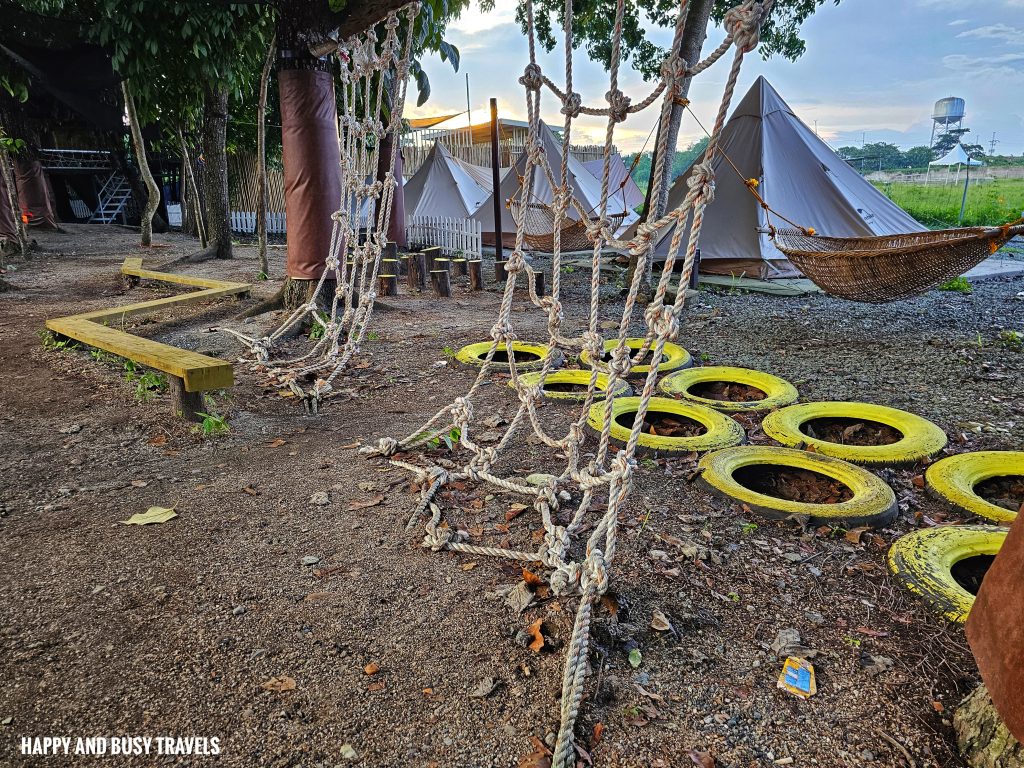 Horse Riding
Riding a horse is always associated with farm life, so you can also experience it here.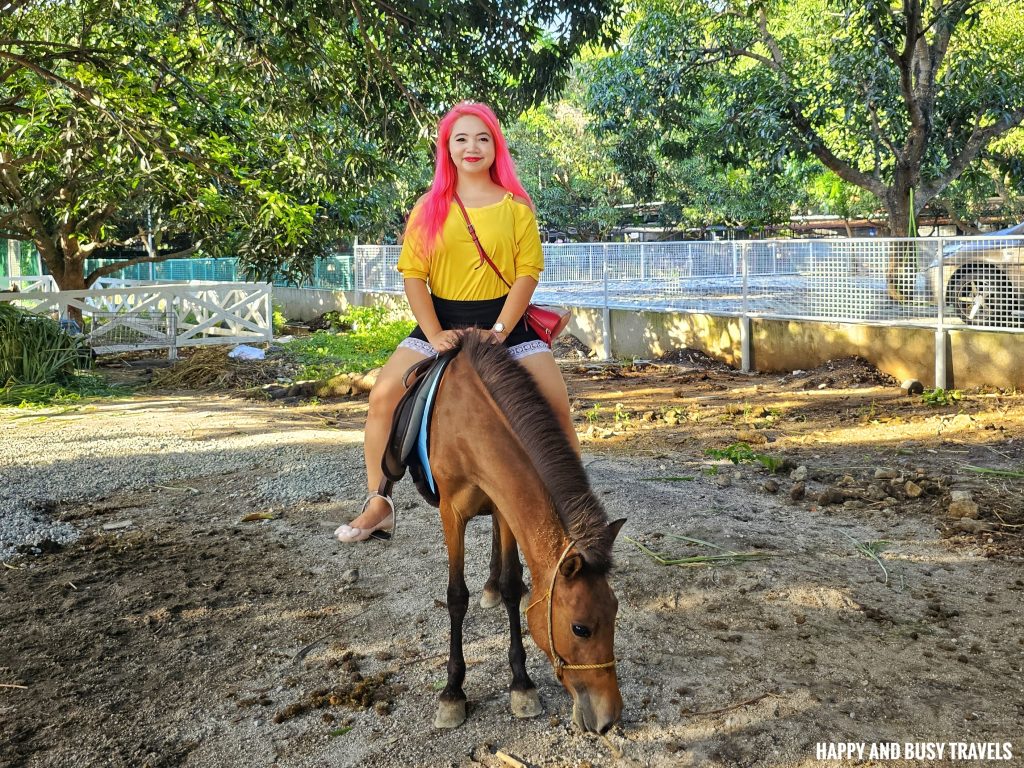 Karaoke
There is also a karaoke area where you can sing your hearts out.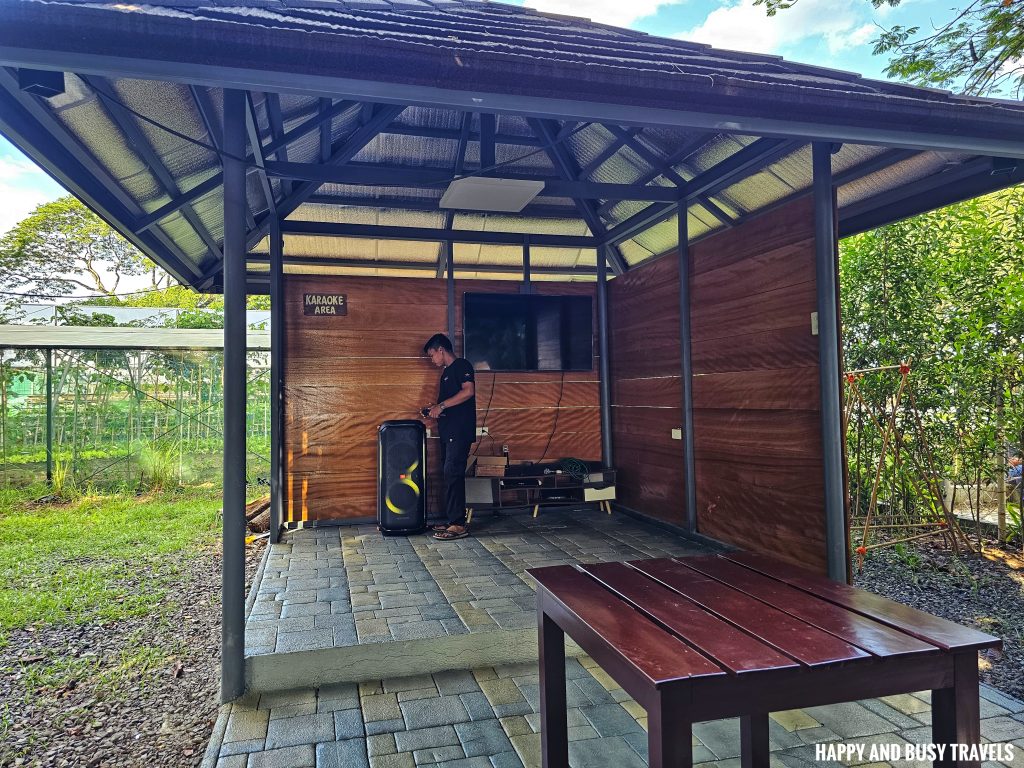 Celebrating any Occasion
There is also a space where you can rent to celebrate your special occasion. Just like what we saw during our visit, there is a wedding proposal that happened. By the way, the girl said yes. 🙂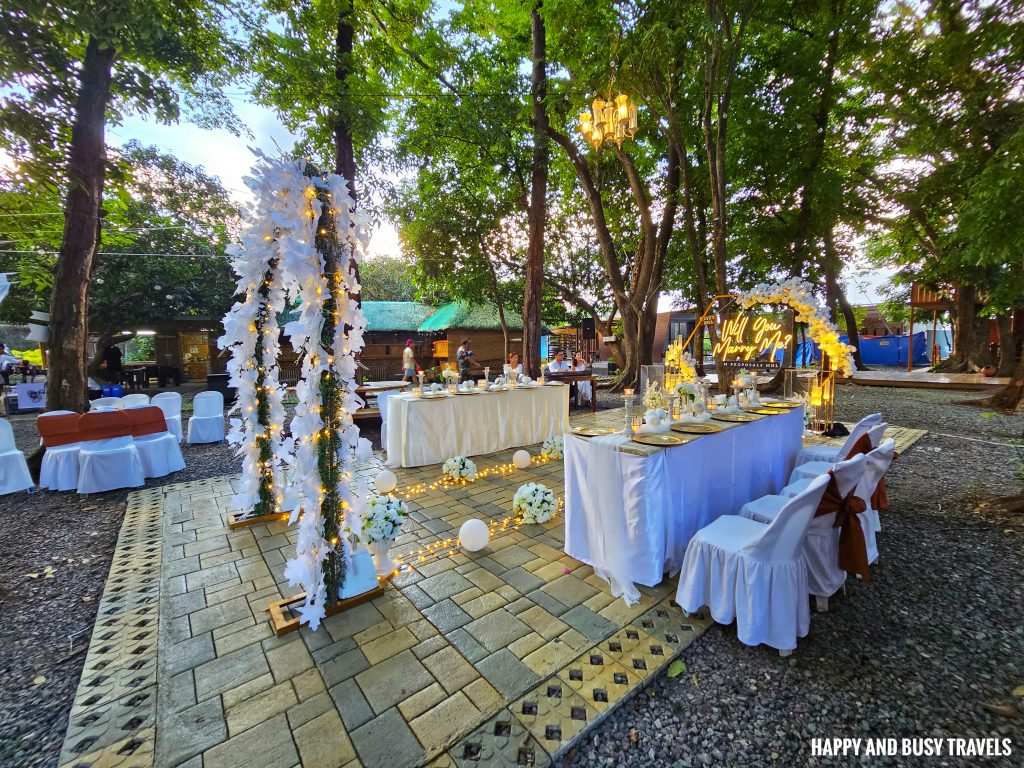 Farm Tour
There are a lot of farm animals in the camp, so a farm tour is a must when you stay here. Here are some of the animals that we saw during the farm tour.
Horses
This is Spicy, a retired racer.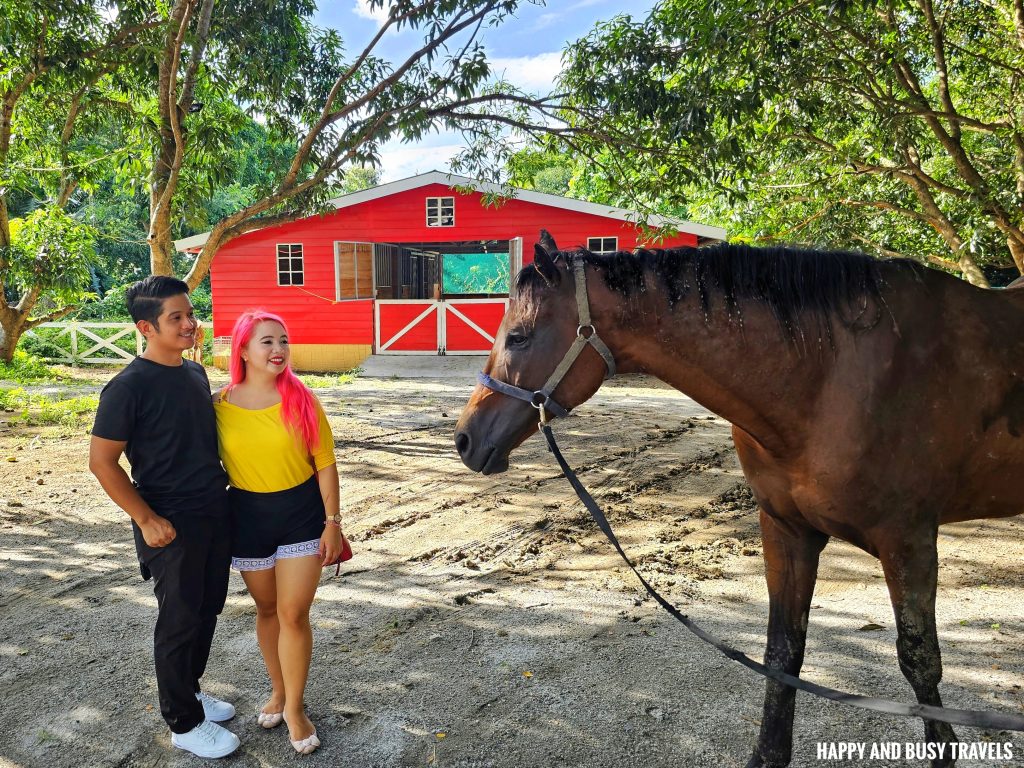 There are some horses that we saw who are a bit thin. They are the new horses here which were bought so the camp can take care of them properly. The horse above, Spicy is formerly thin, but now he is very healthy and thriving.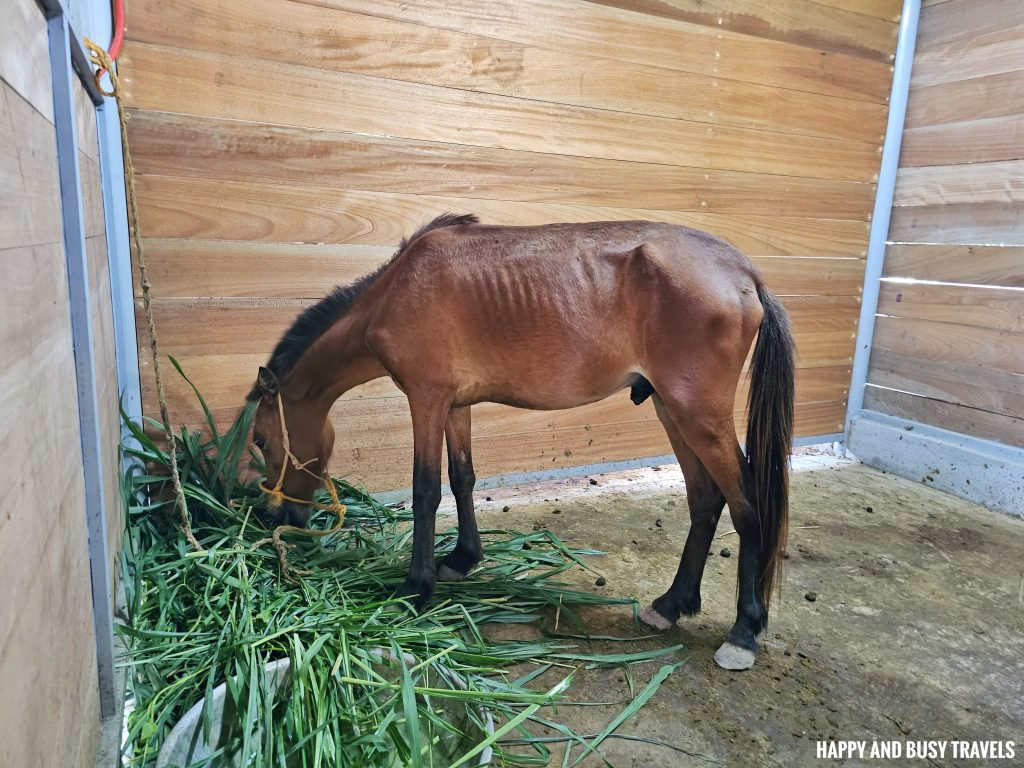 Goats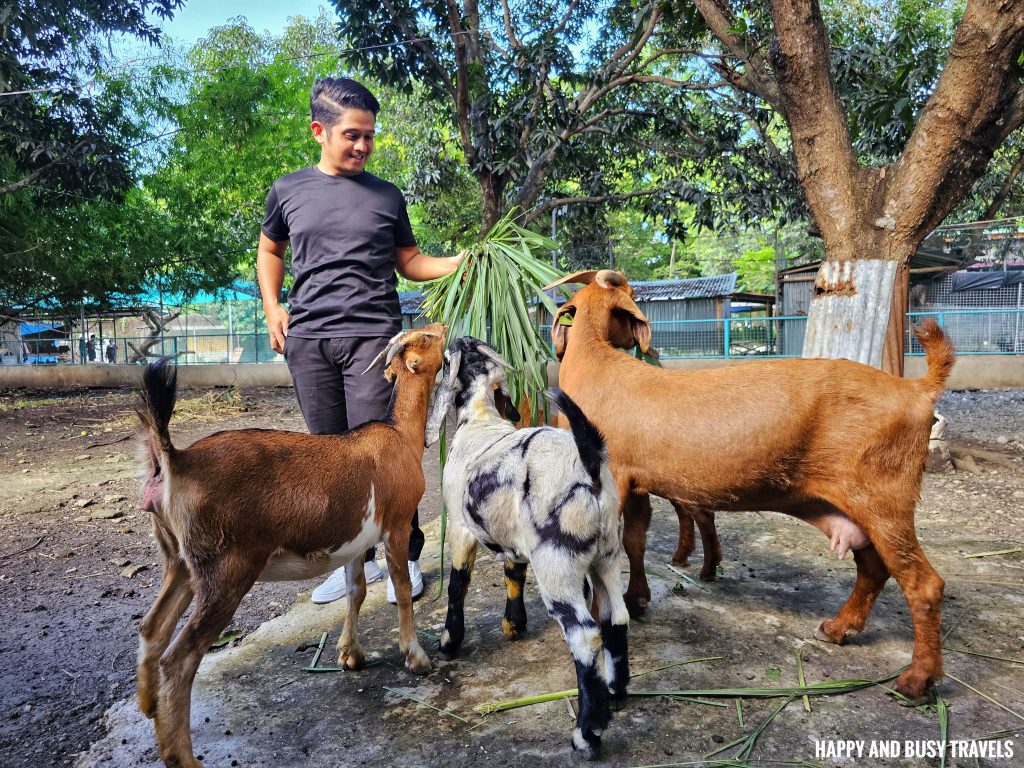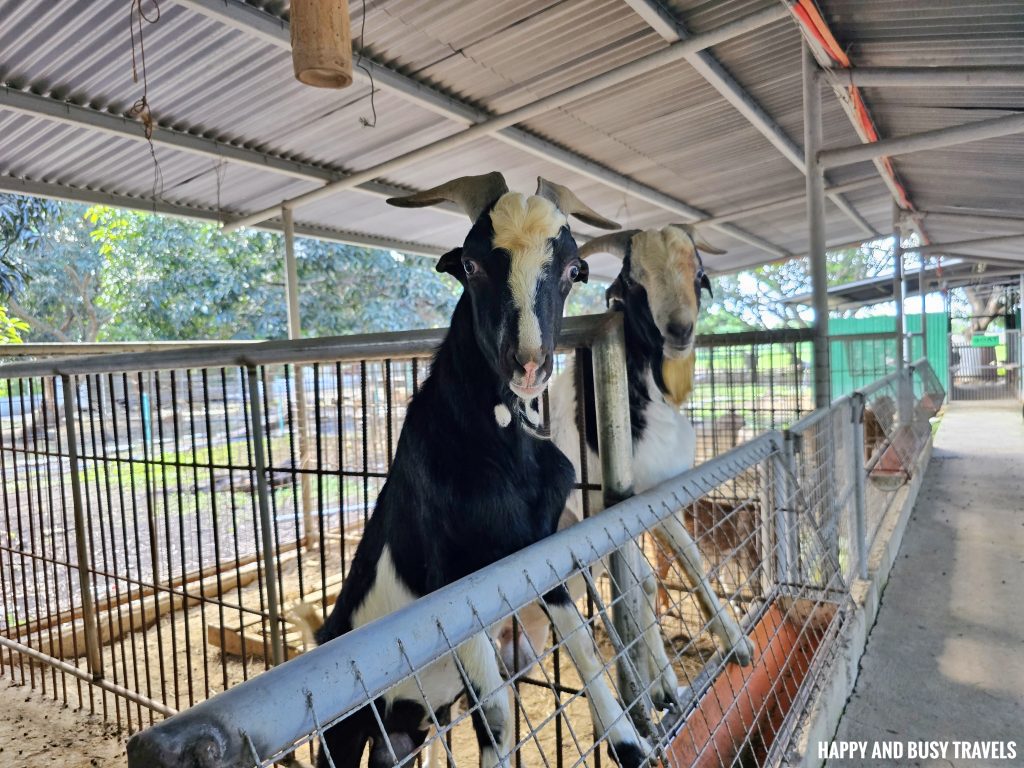 Different Kinds of Chickens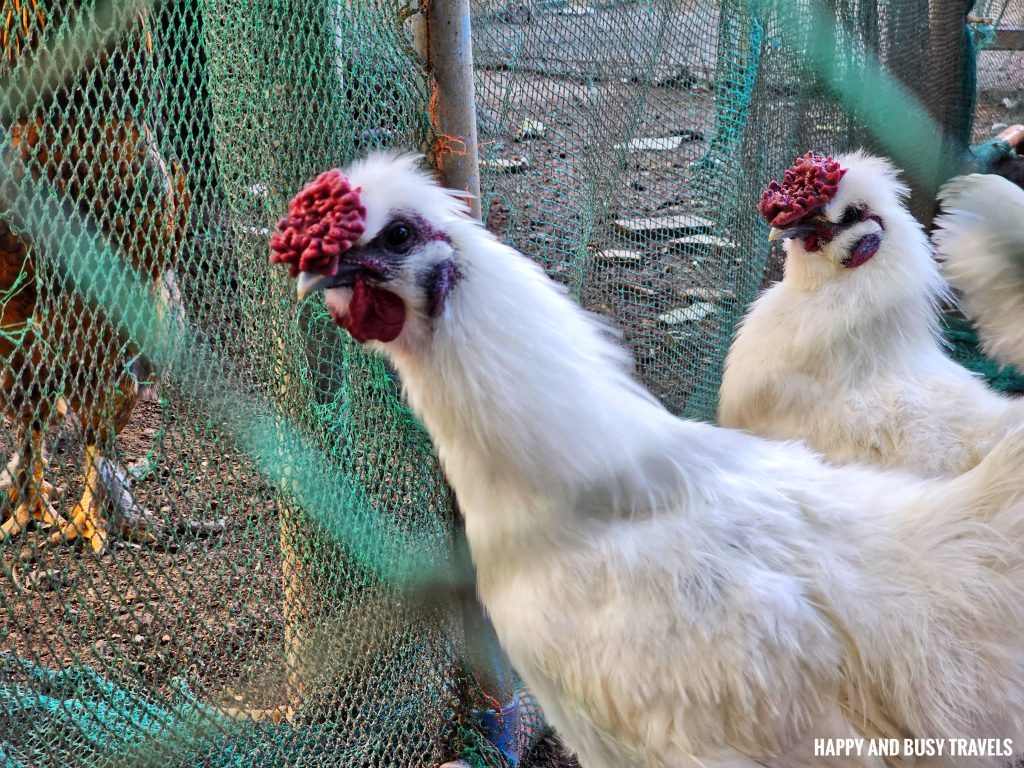 This one is a very tiny Chicken, which is smaller than a Basketball. It's so cute!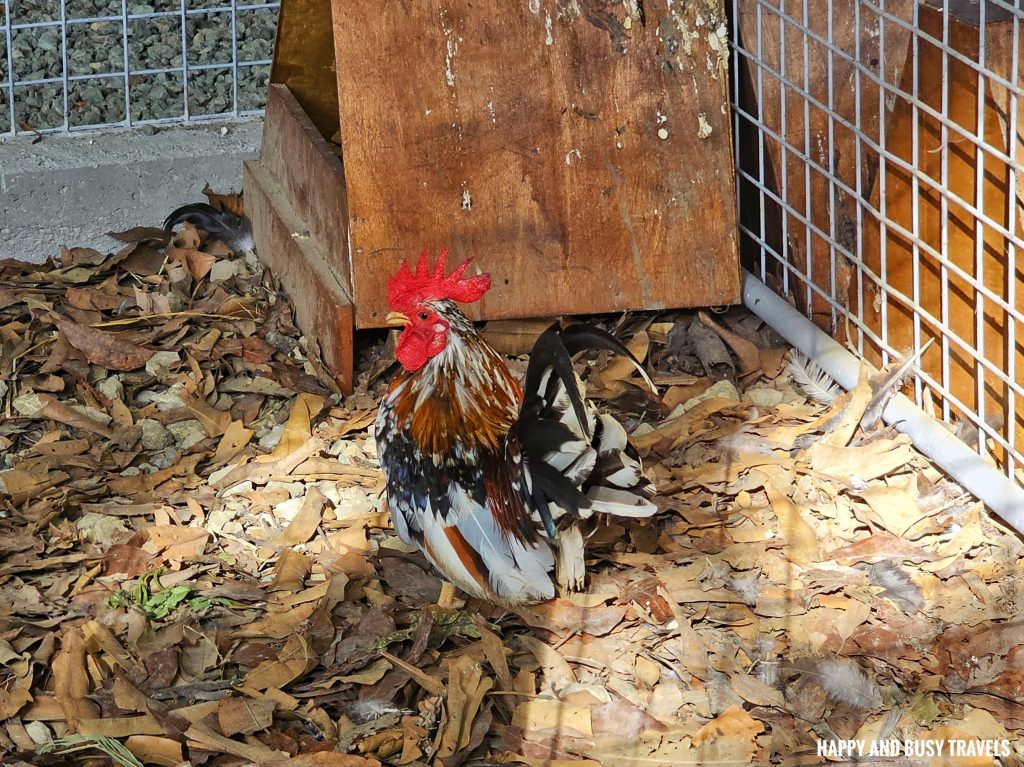 Ducks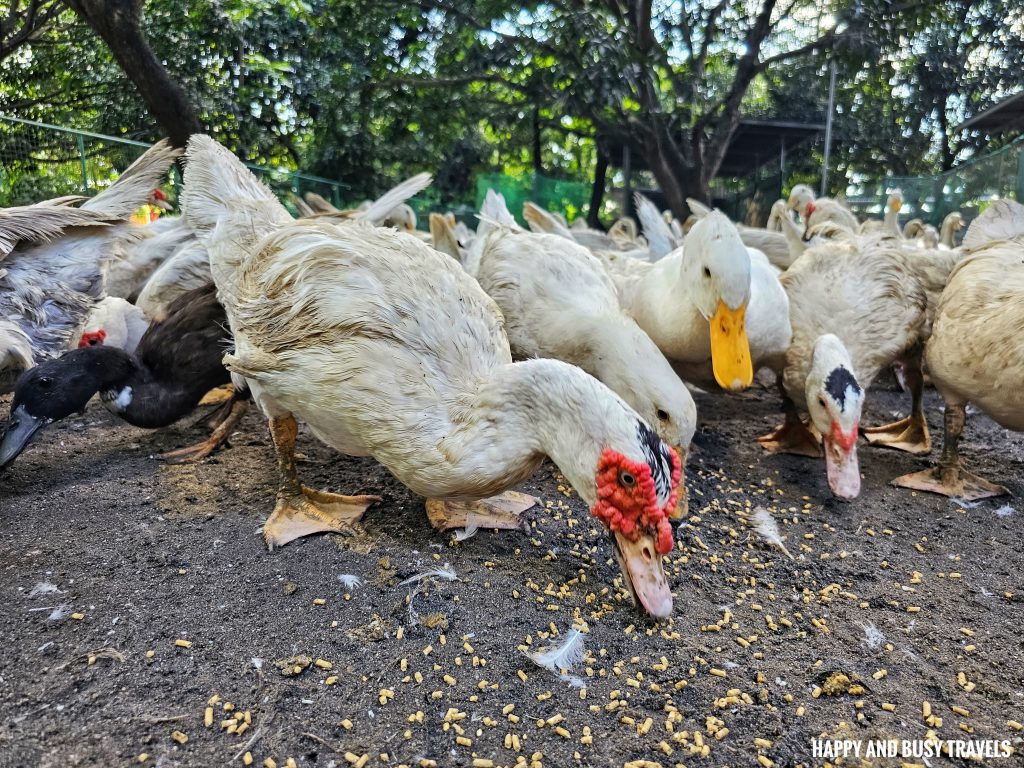 Ostrich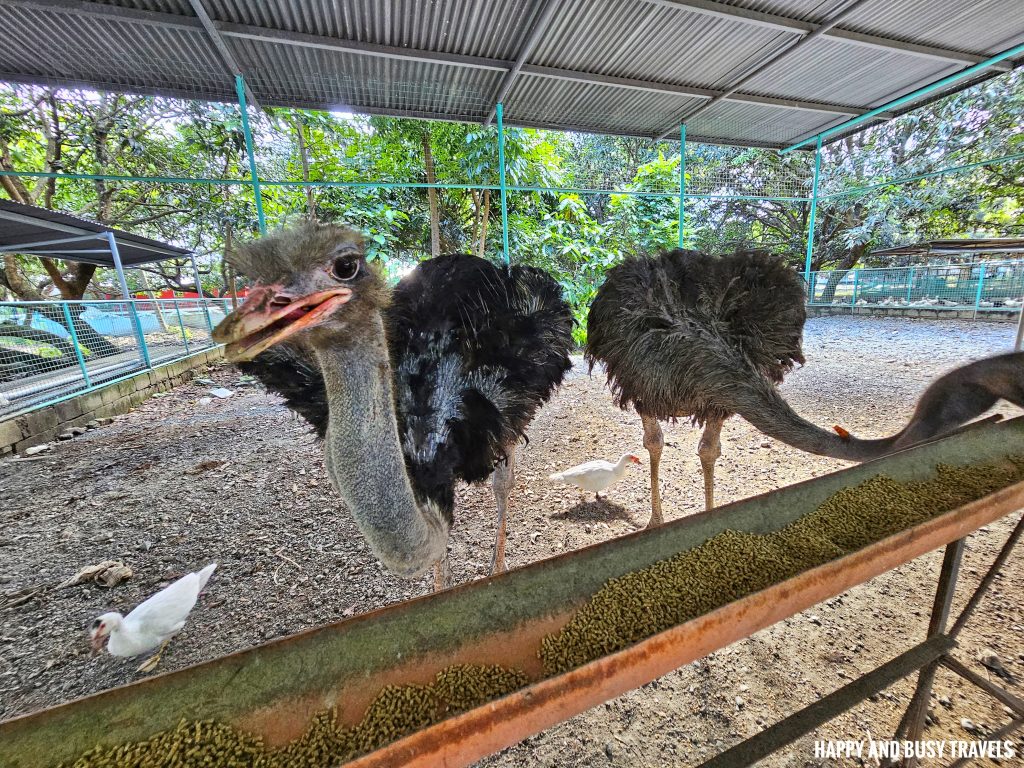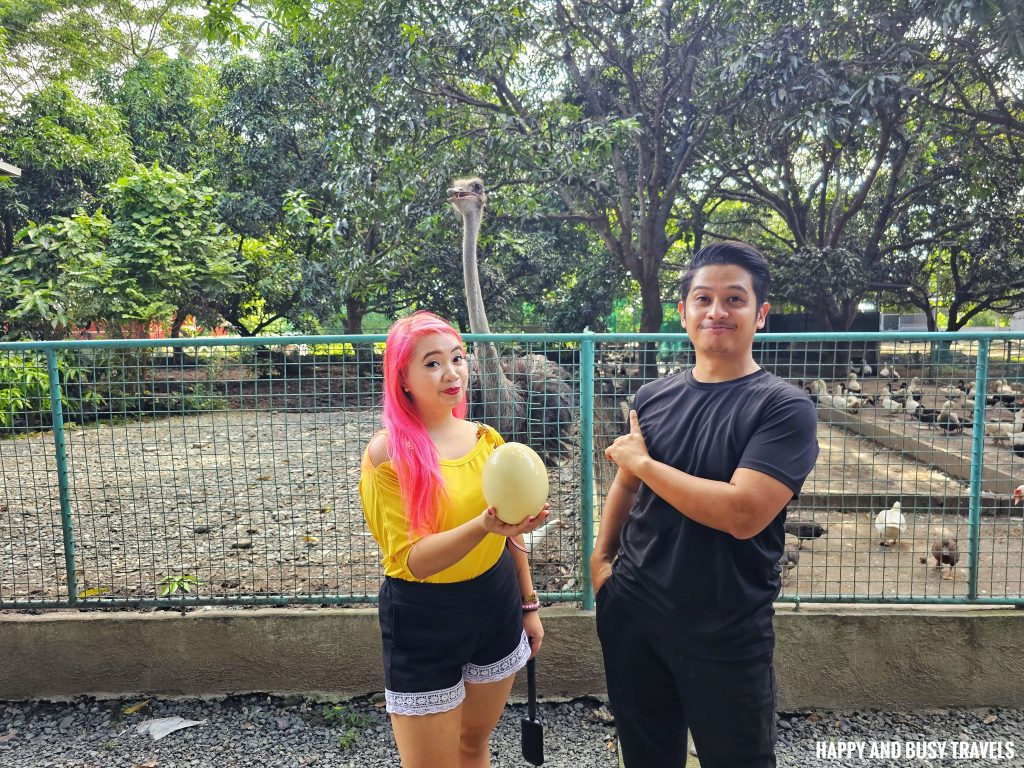 Guinea Pigs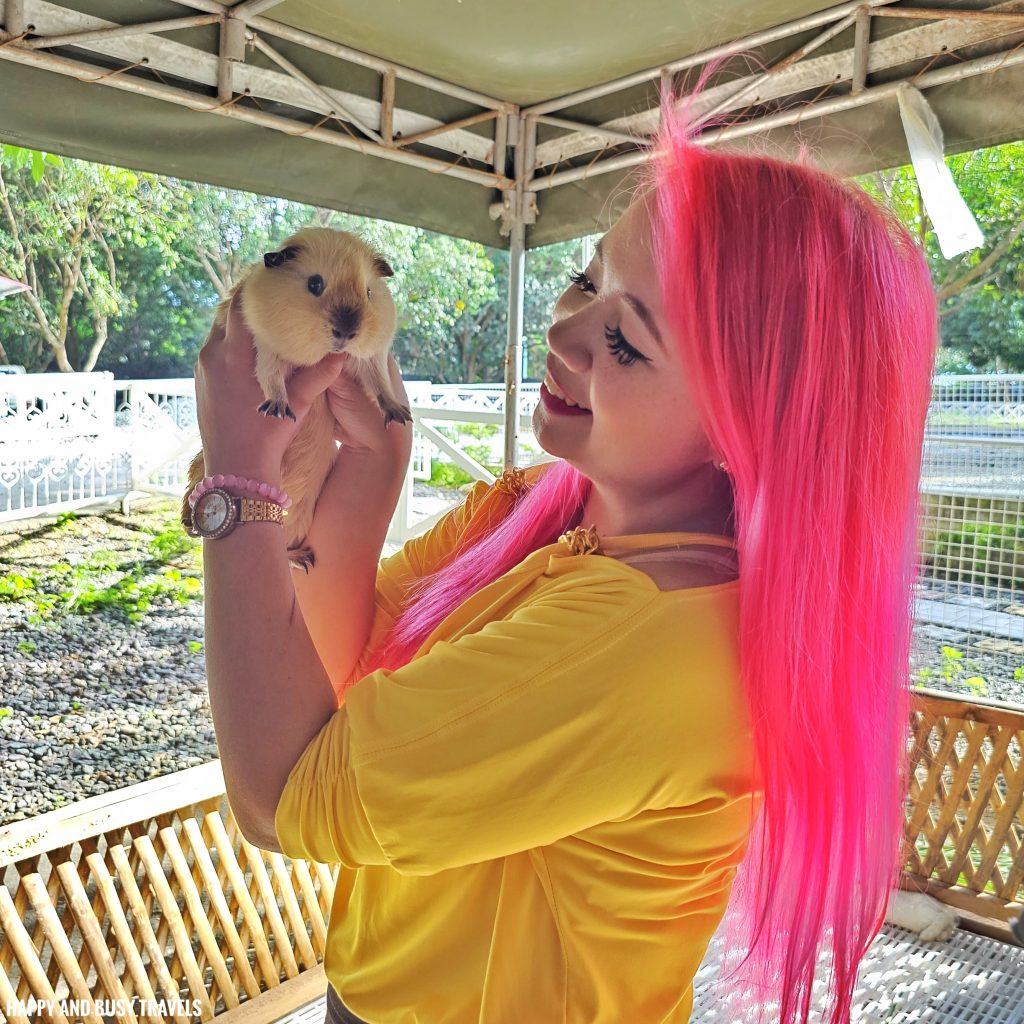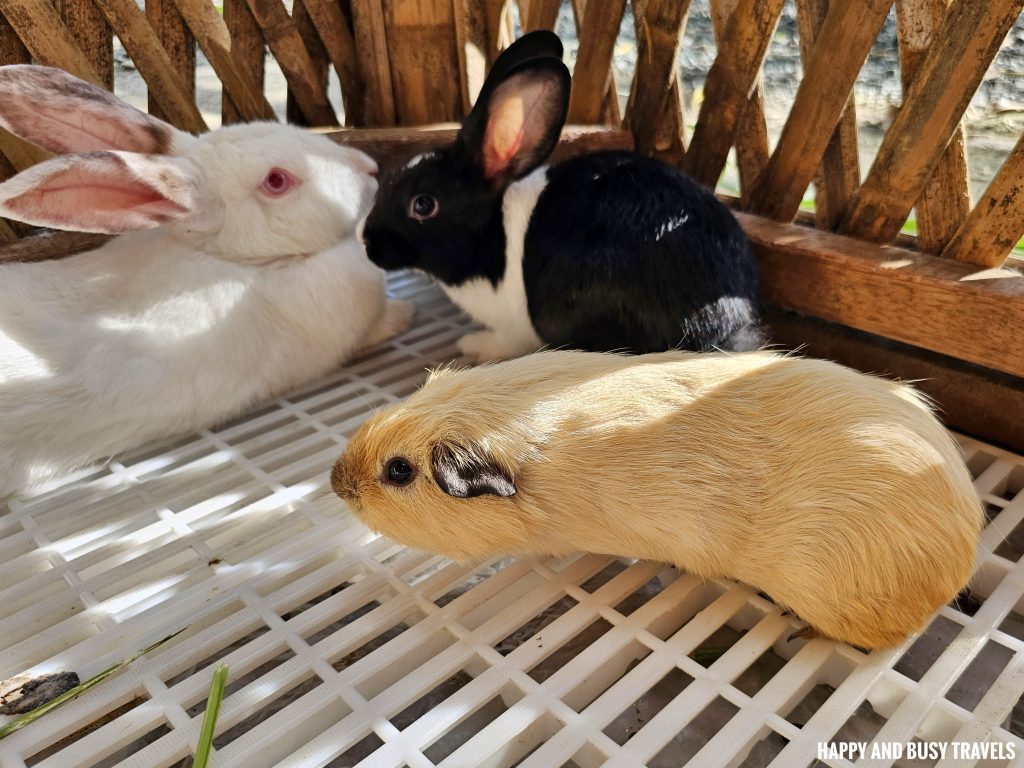 Here is a black Guinea Pig which is new to our eyes, it looks like a small black pig.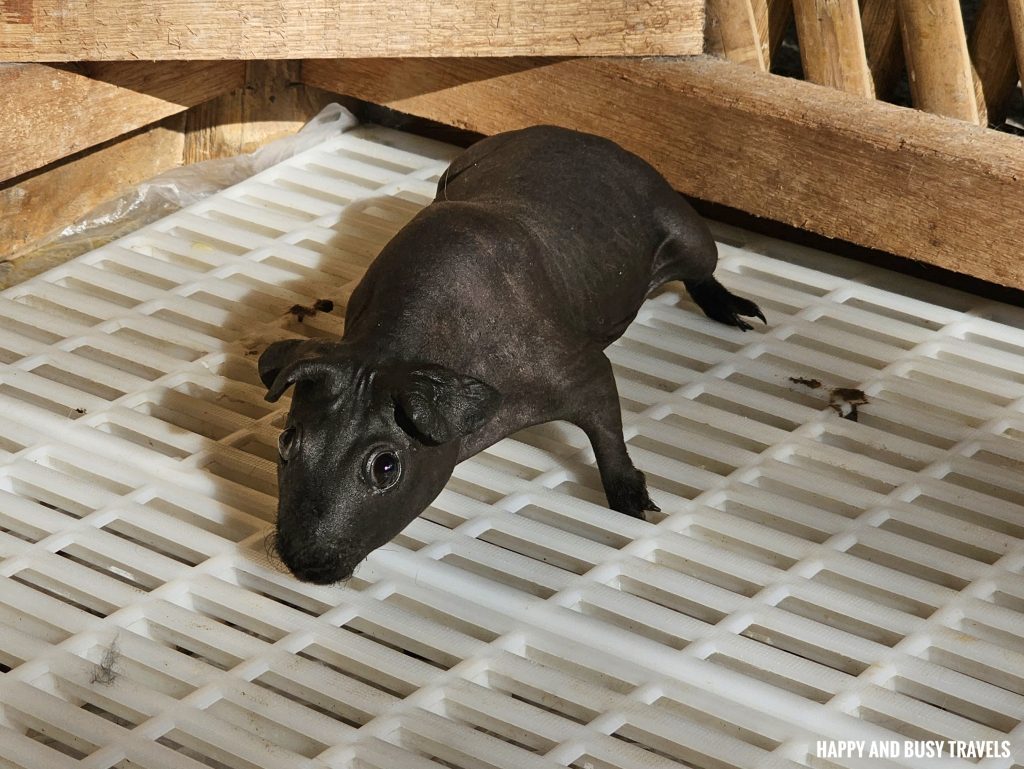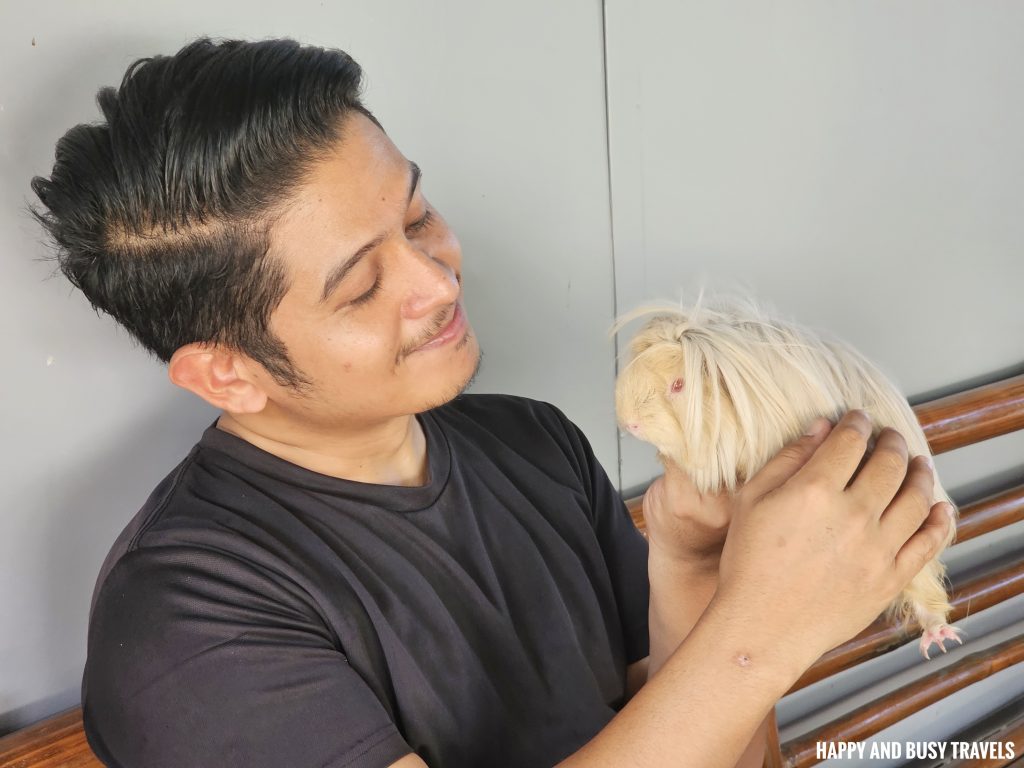 Rabbits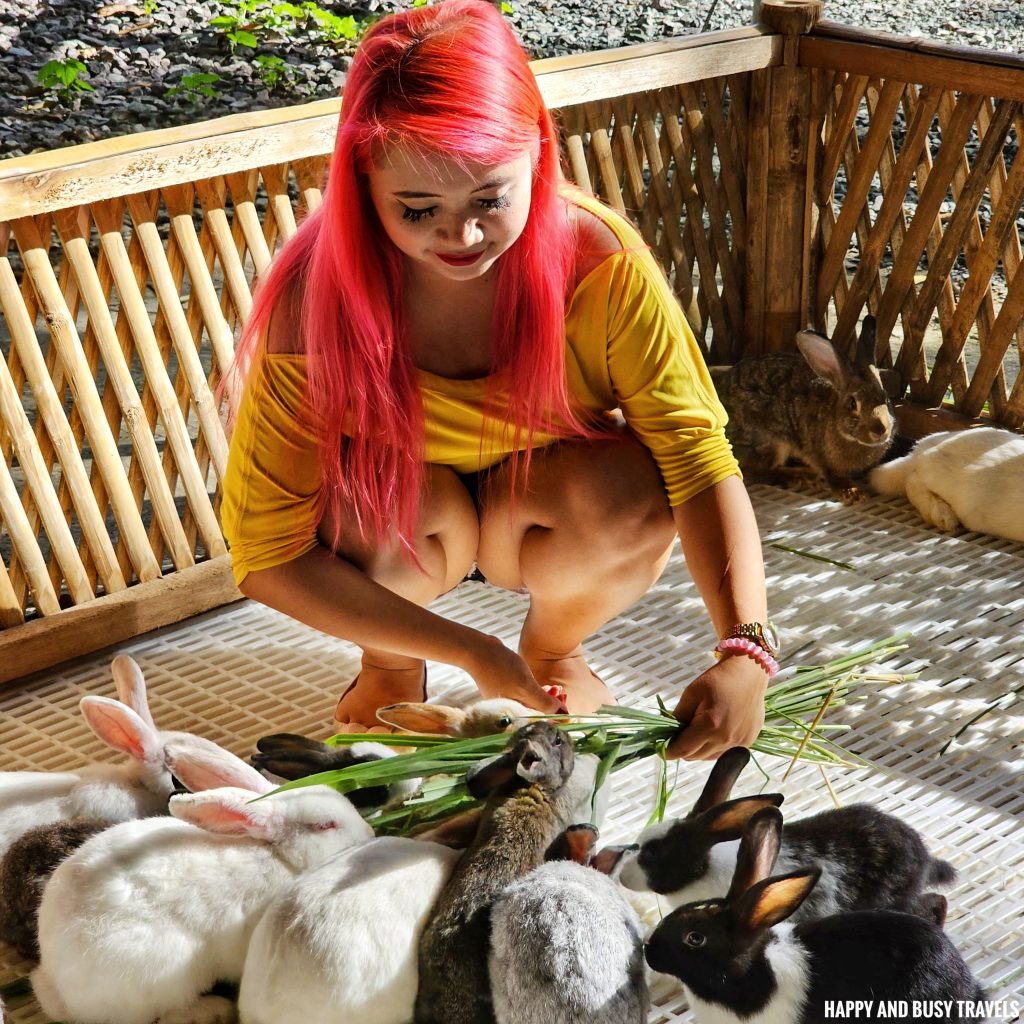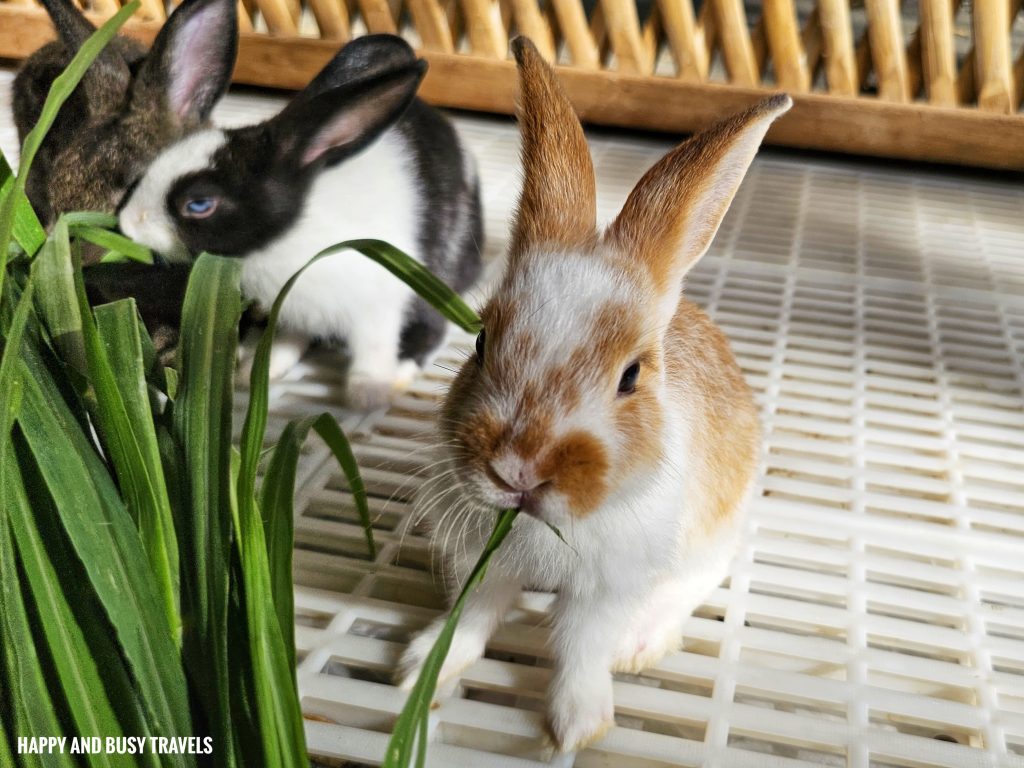 Enjoy Snacks
There is a cute truck that sells snacks here.
Food Trip
They serve delicious food here too. Just like these dishes that we ate during our dinner.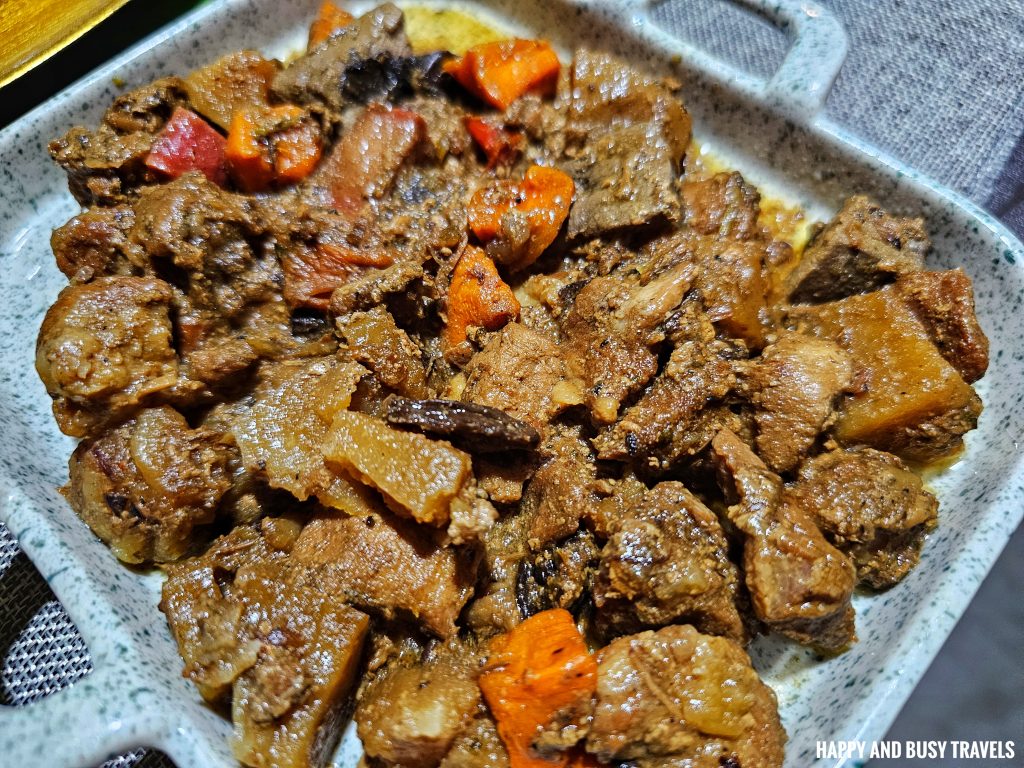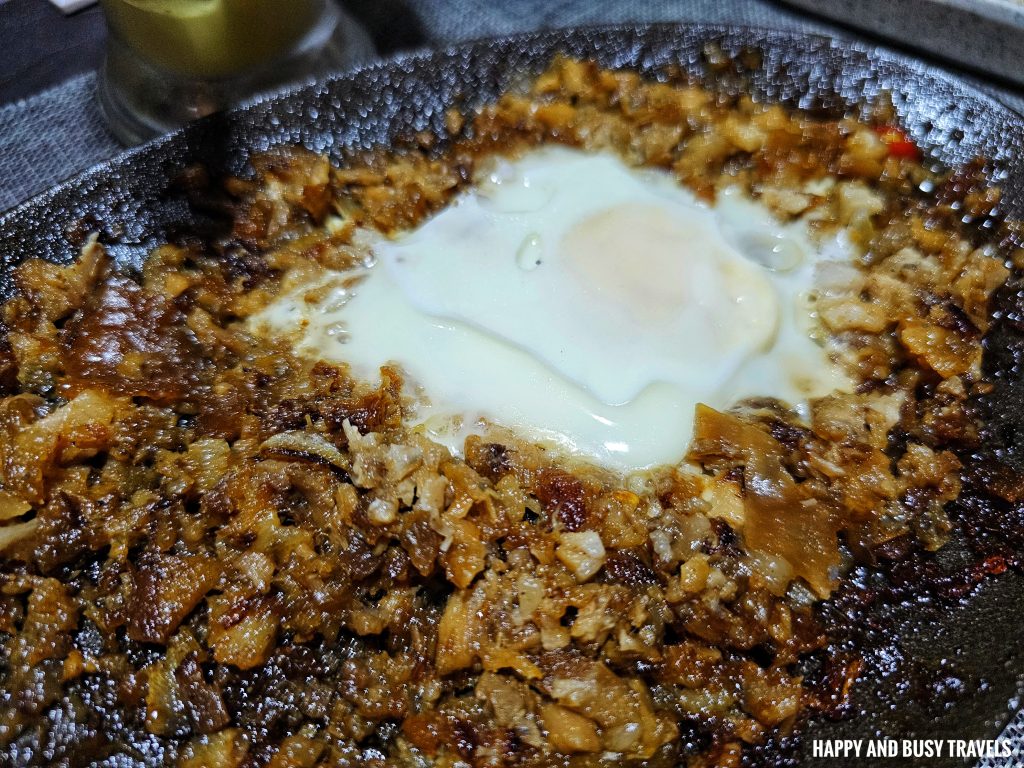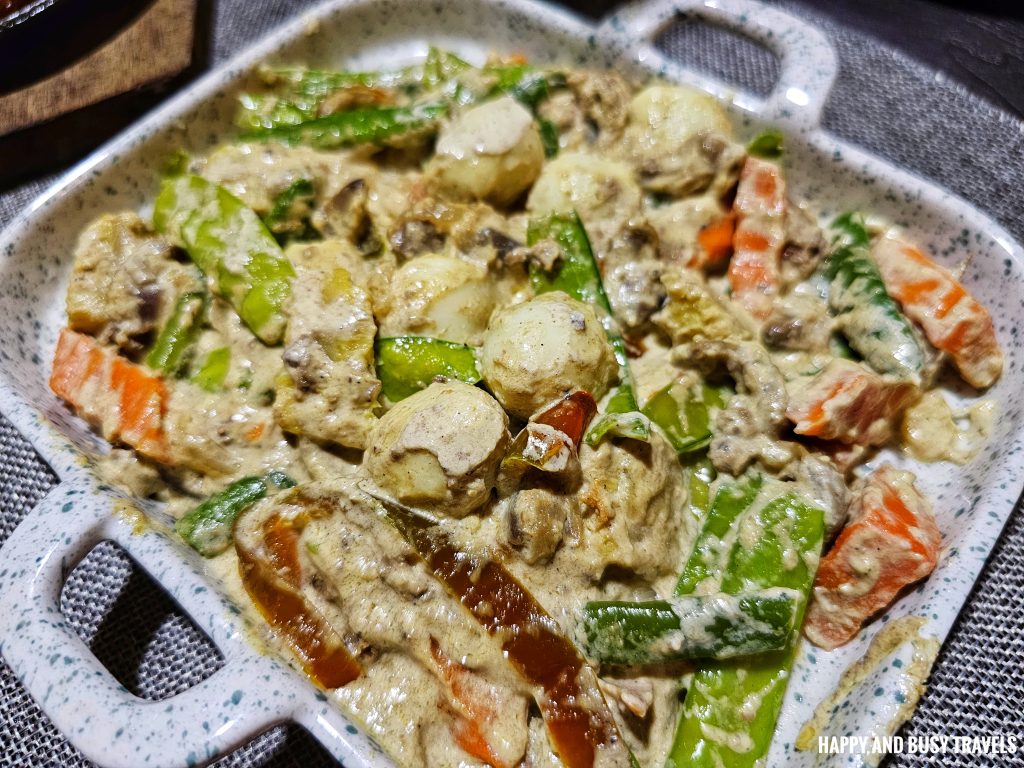 Important Information about EJ Play and Campground
Facebook page: EJ Play and Campground
Check-in: 2 PM – Check-Out: 12 PM
Contact Numbers: +63 939 991 3468 ; (046) 4020252
Email Address: [email protected]
Address: Malagasang 1, Imus, Cavite
Google Maps Link: https://goo.gl/maps/
Accommodation Rates
Add-On Activities Rates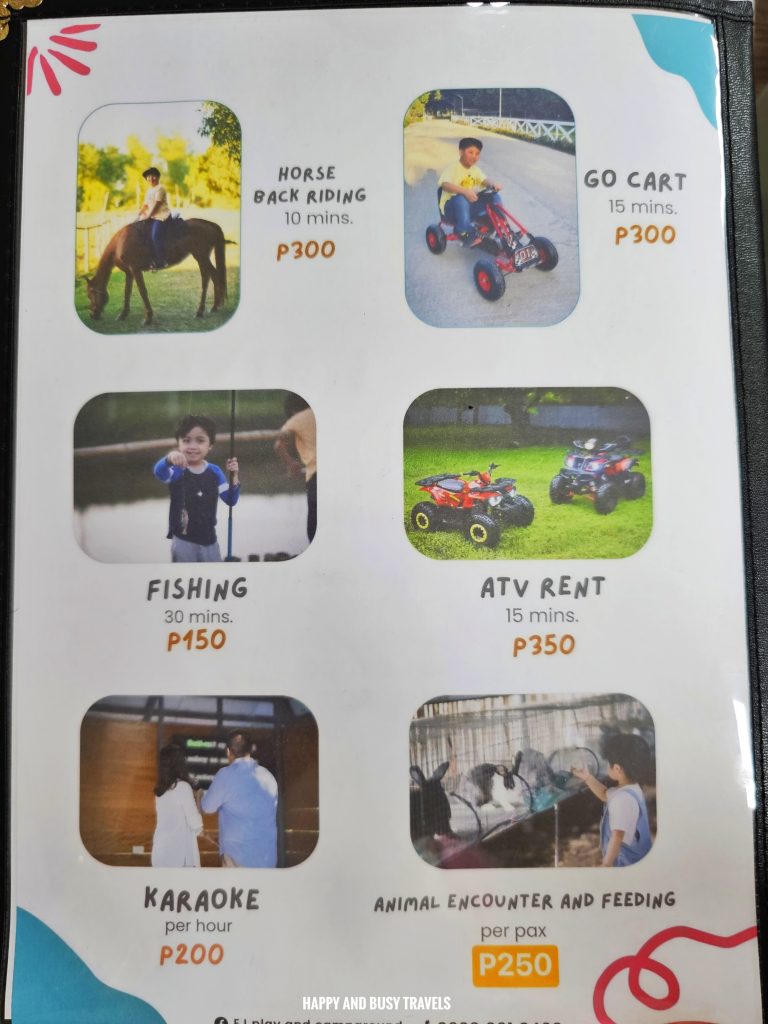 Food Menu
Breakfast is always included for guests.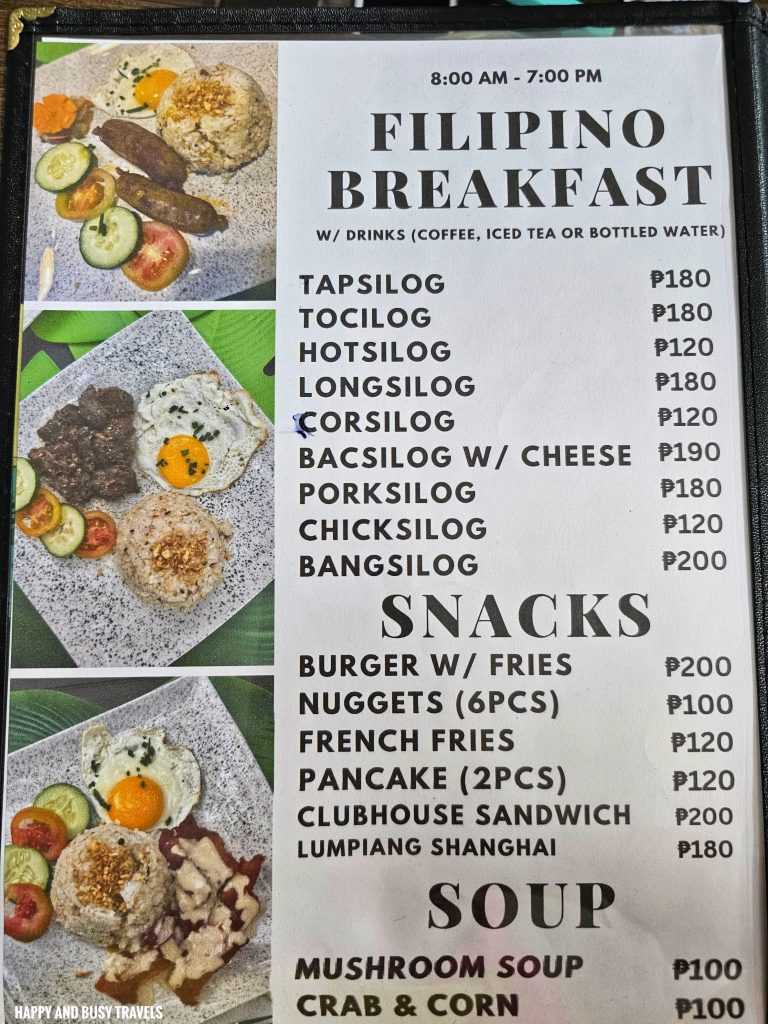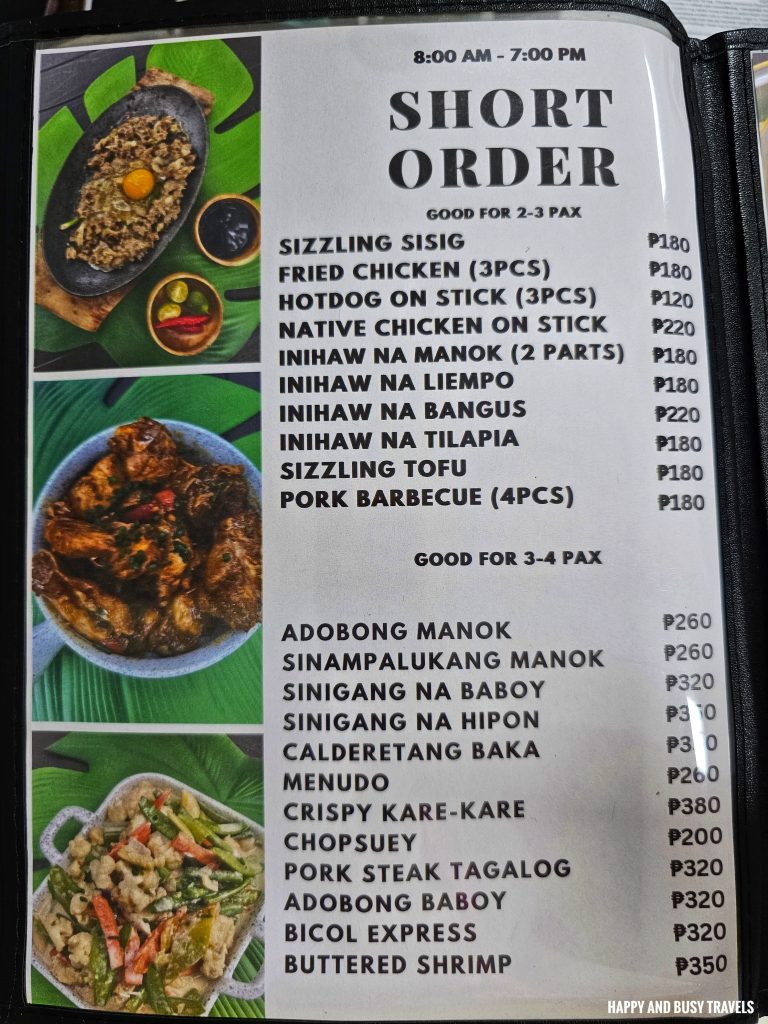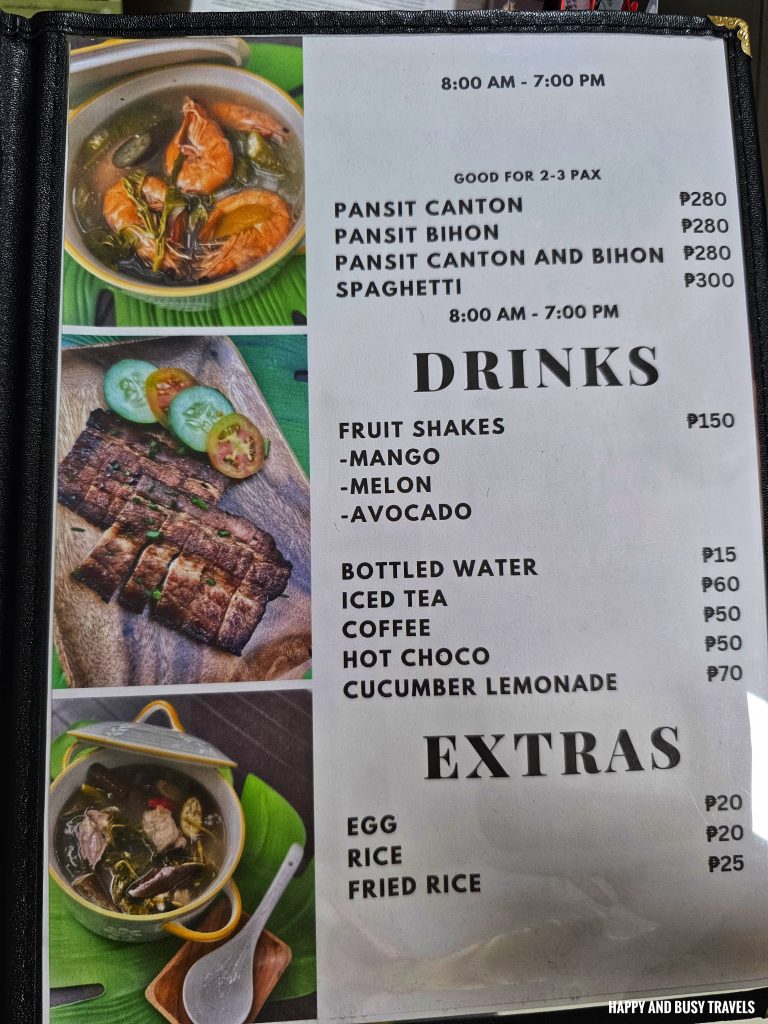 How to Book EJ Play and Campground?
Contact them directly through Facebook or phone numbers. As of this writing, they are accepting GCash, and online banking payments.
How to Get Here are EJ Play and Campground?
Via Public Transportation
Ride a bus/Jeepney in PITX going to Cavite (Dasmarinas, Tagaytay, etc). Make sure that the bus is going to pass by Emilio Aguinaldo Highway since there are buses to Cavite that will pass by CAVITEX.
Go down at Patindig Araw intersection.
At the intersection, there is a tricycle terminal. Ride a Tricycle going to EJ Play and Campground. If the tricycle driver is not familiar, tell him that the camp is near Alfamart – Malagasang 1-A
Via Private Vehicle (Coming from Manila)
Drive through Emilio Aguinalo Highway.
Turn right at Patindig Araw intersection.
After 2 km, turn left at the intersection (landmark: Jollibee)
Then, after 1 km, you will see the entrance with signage on your right.
Gallery of More Pictures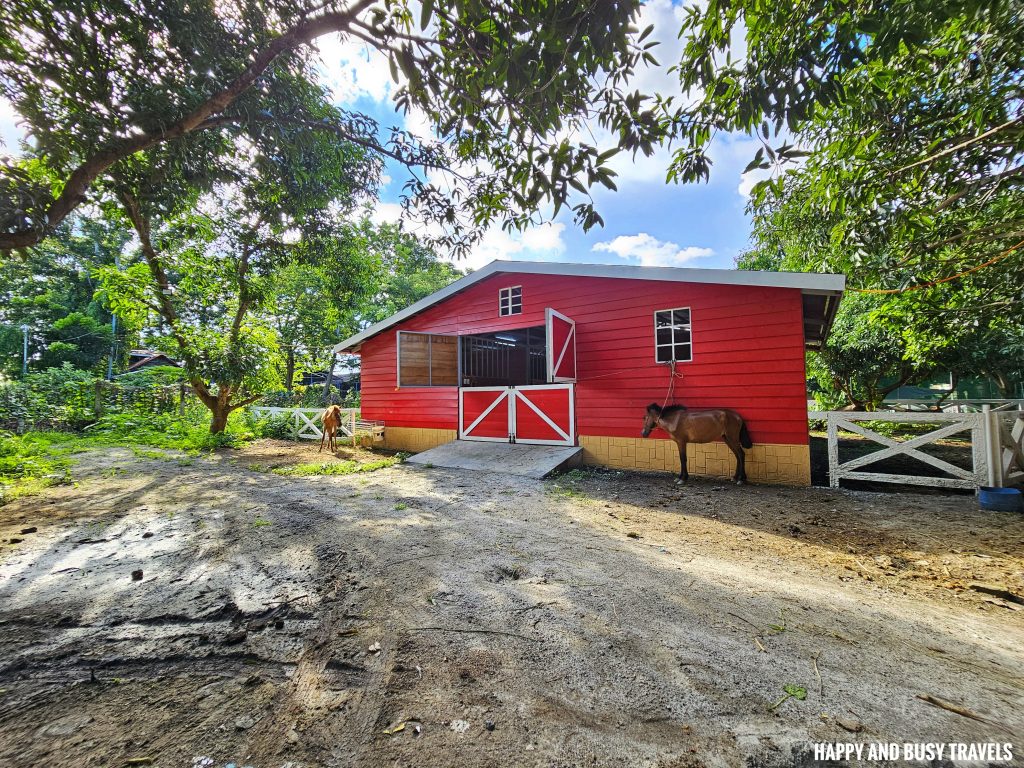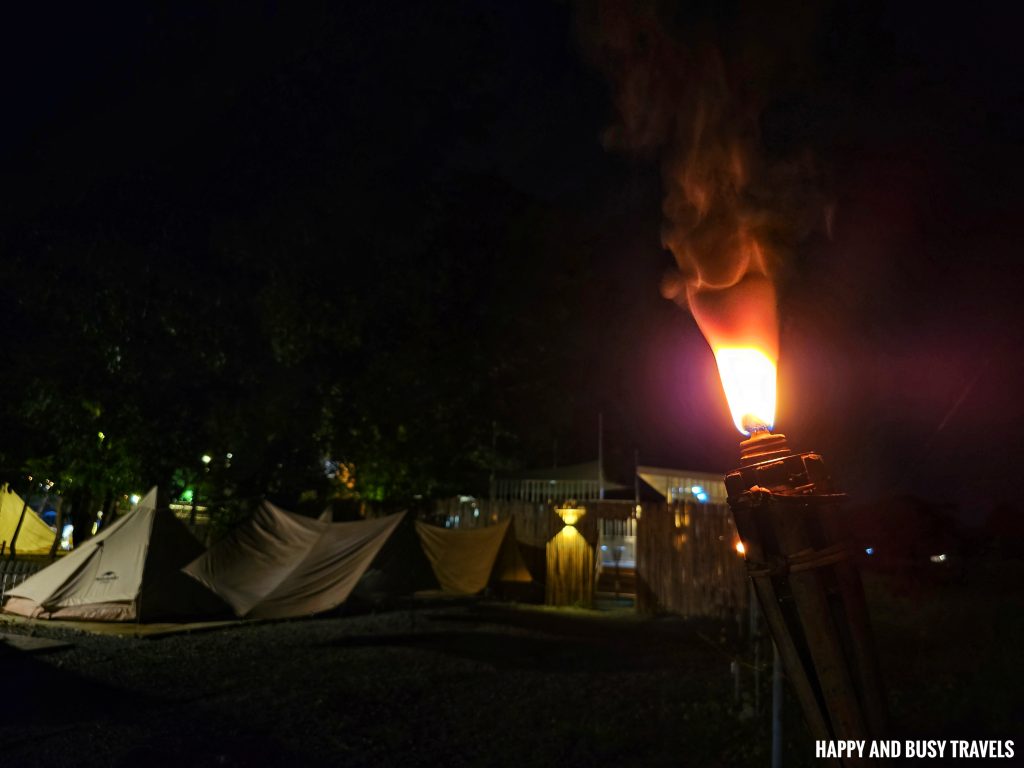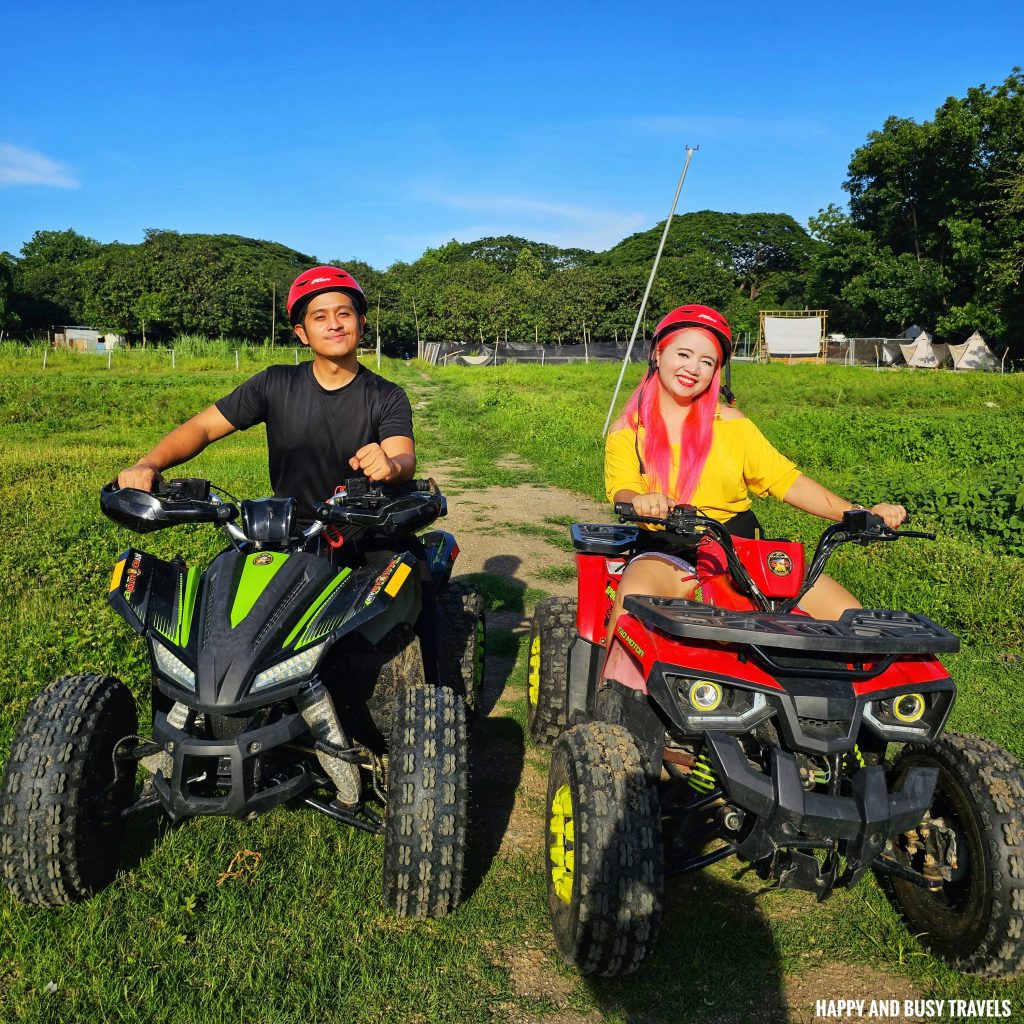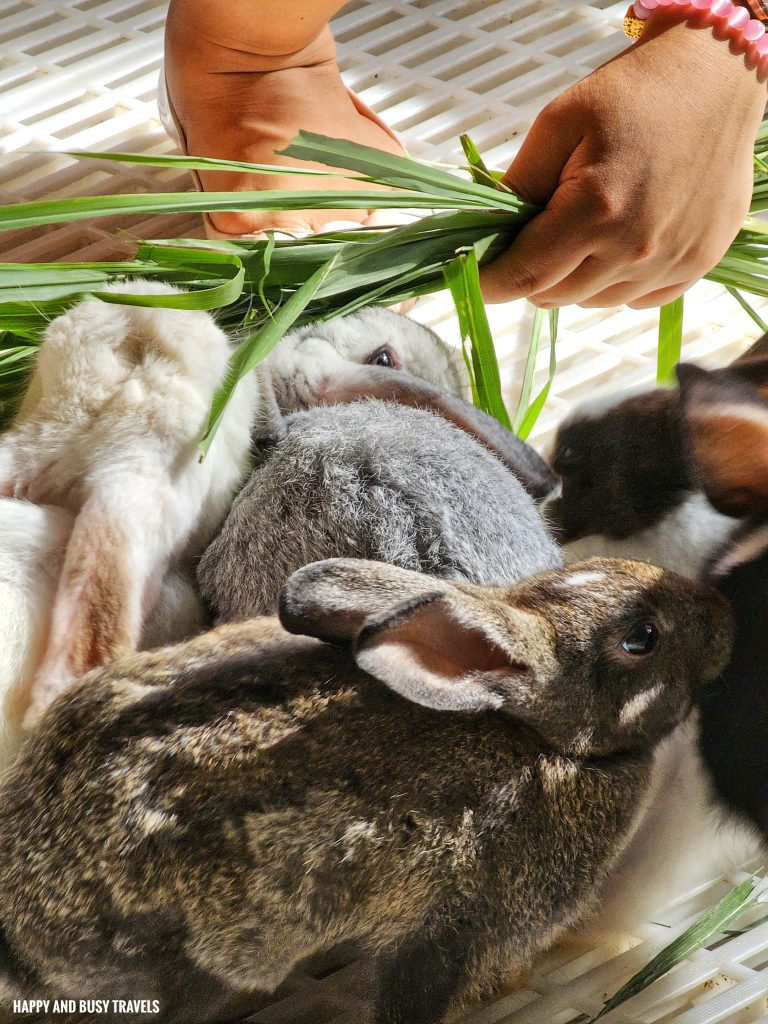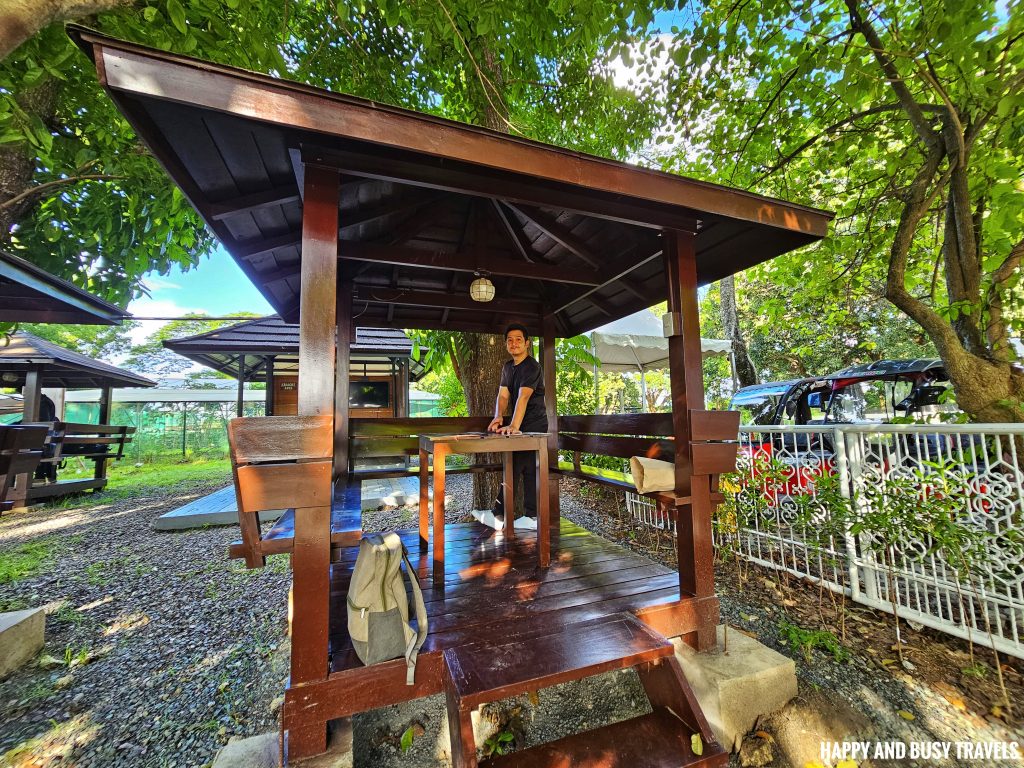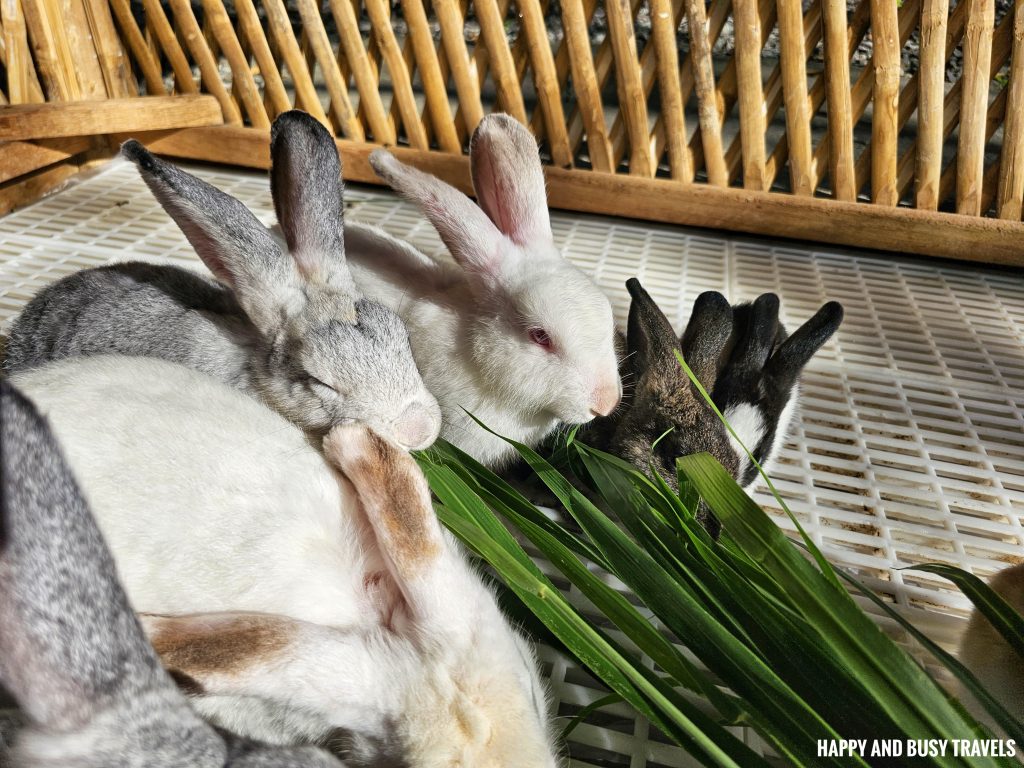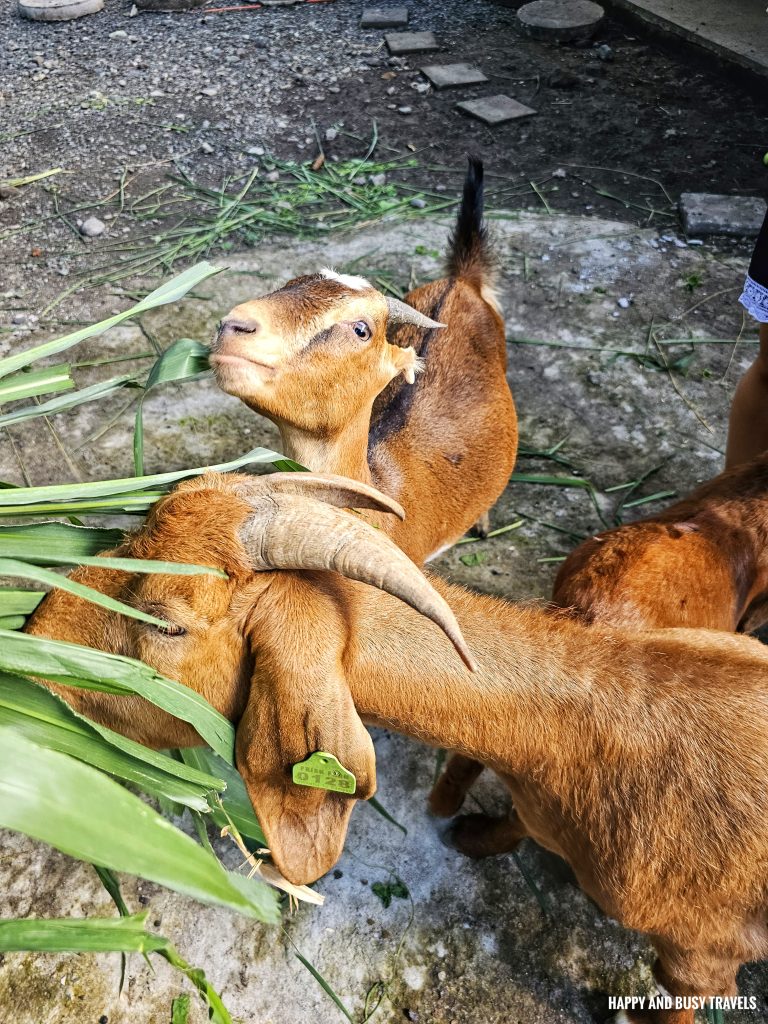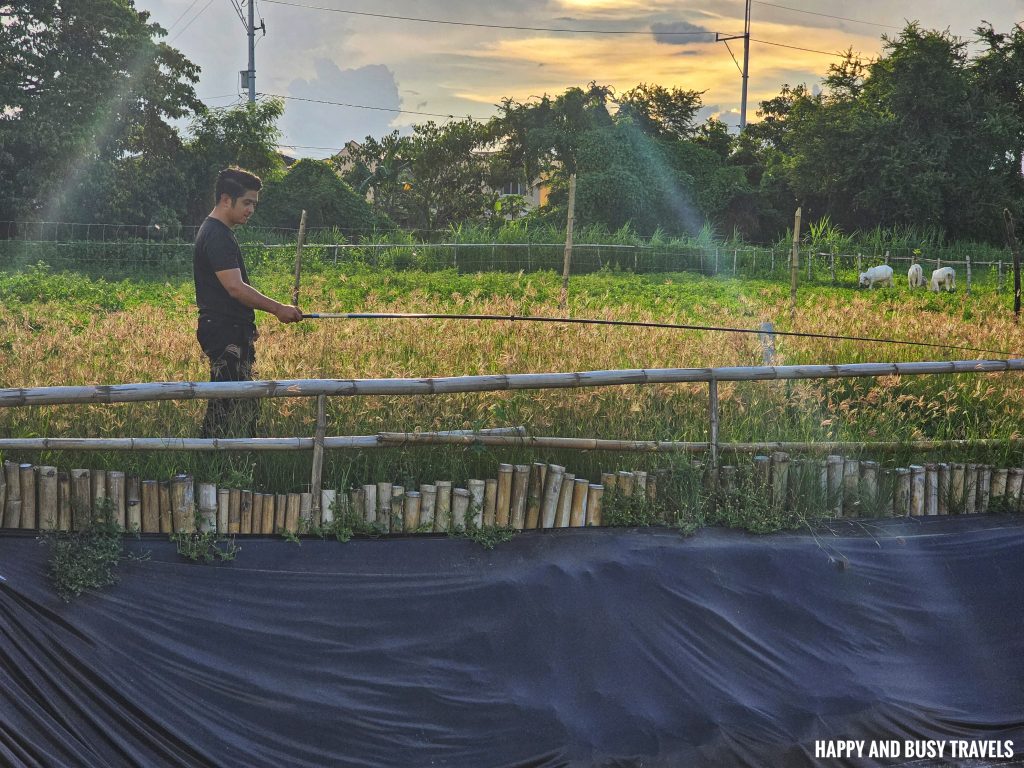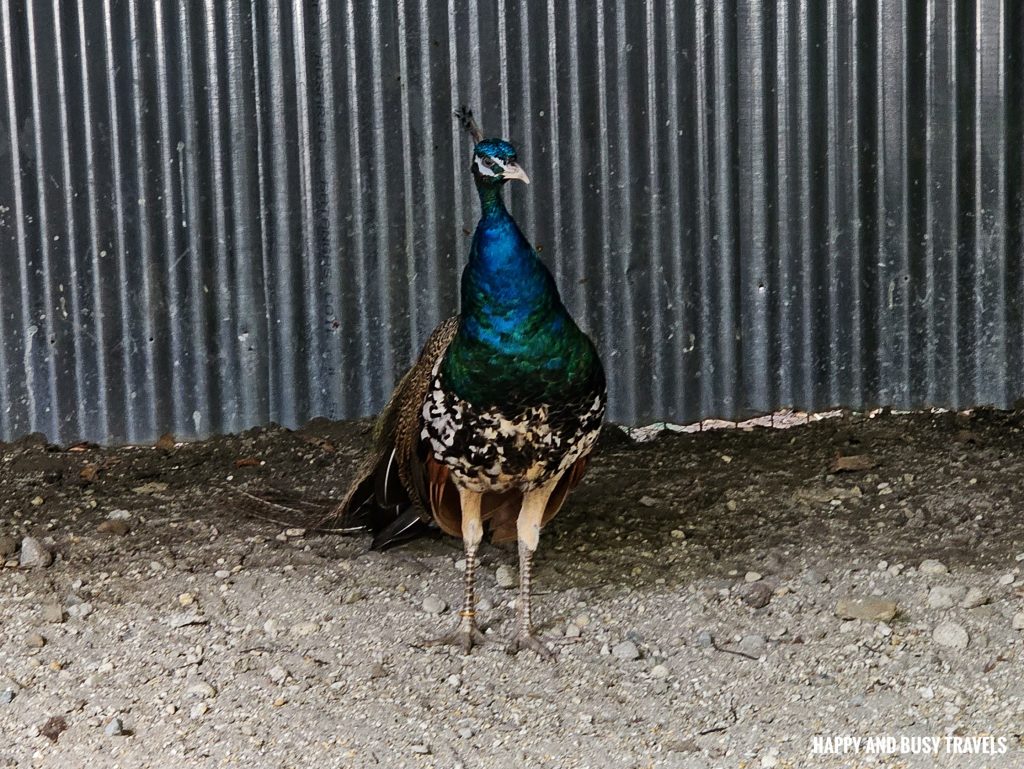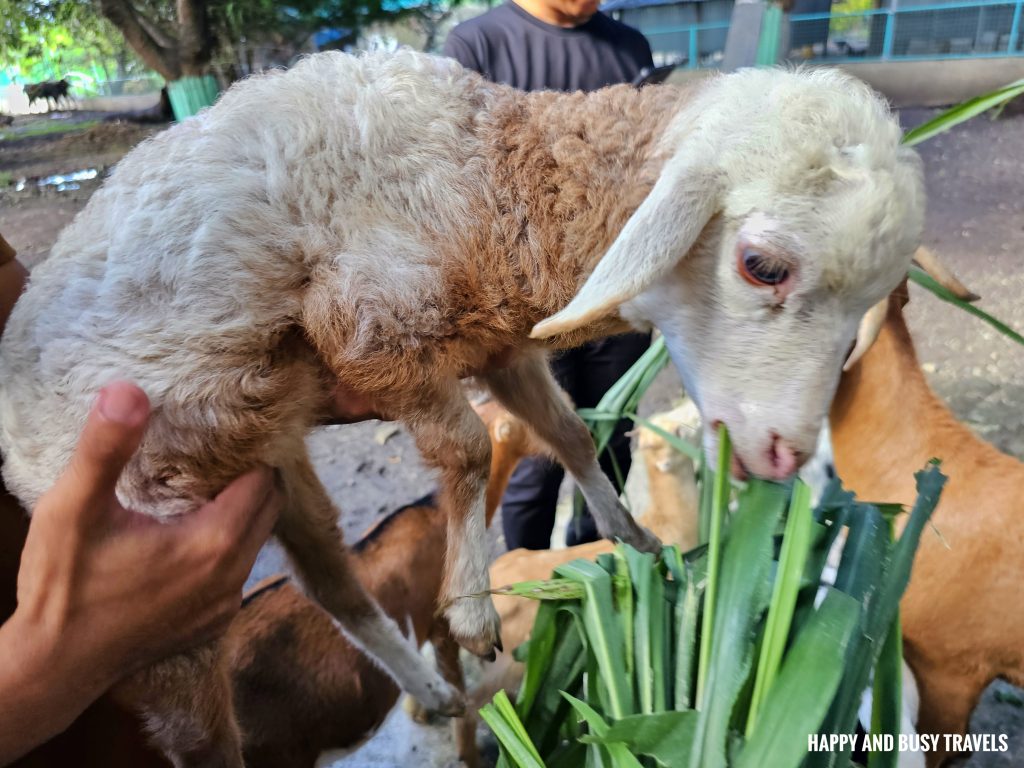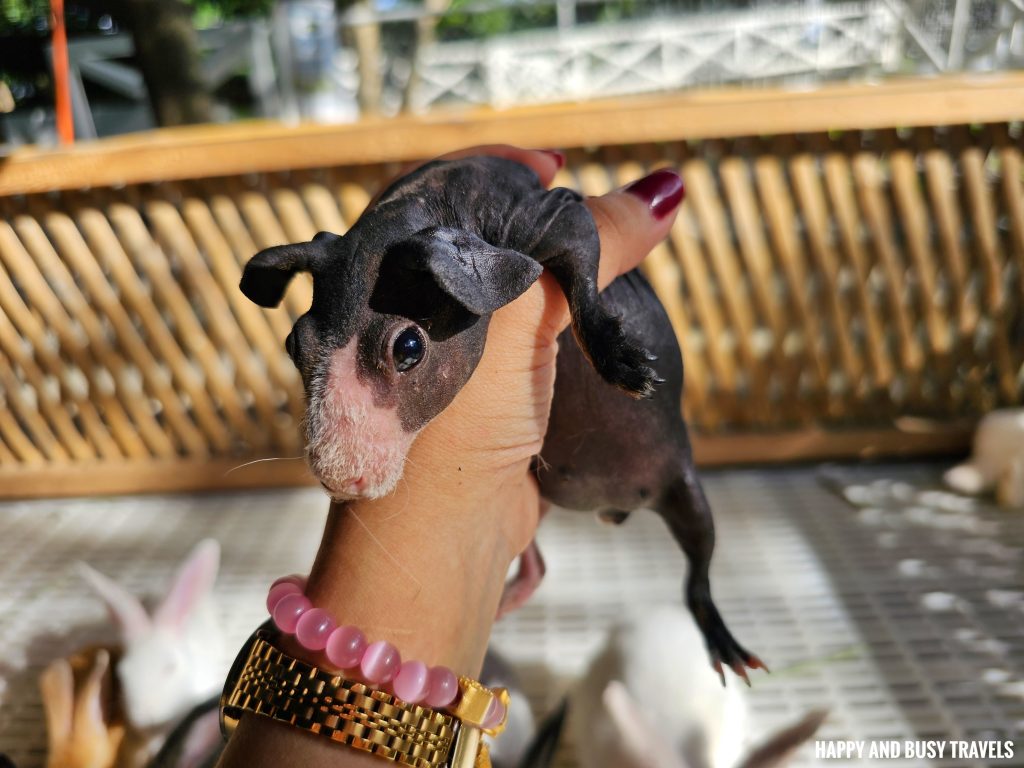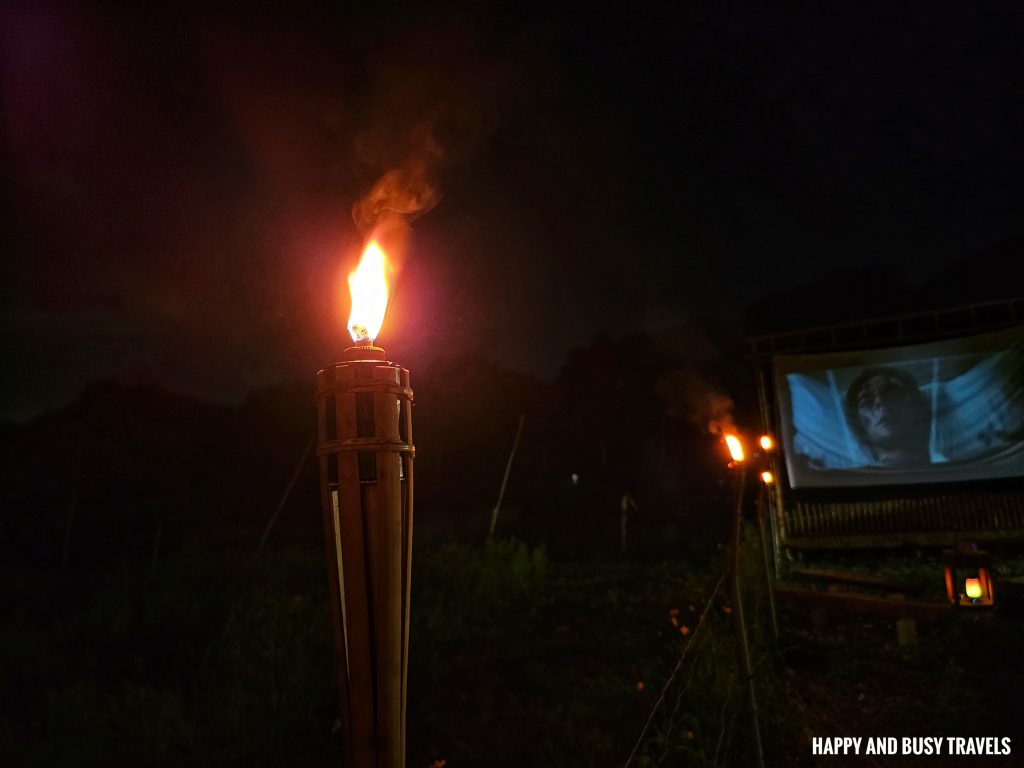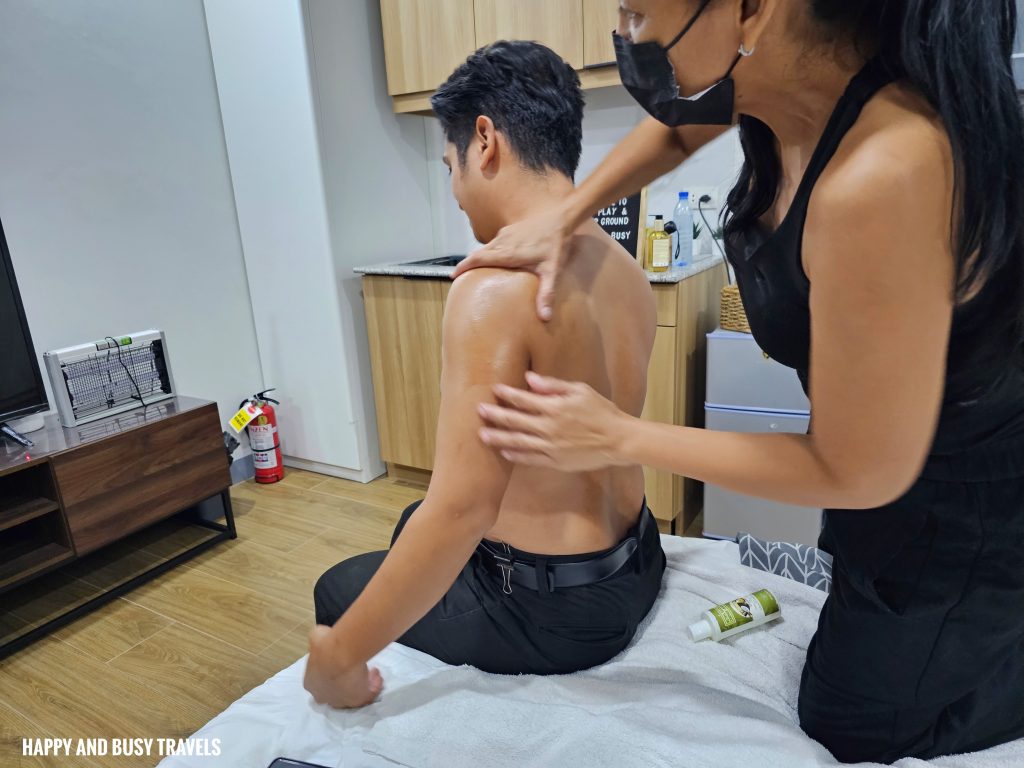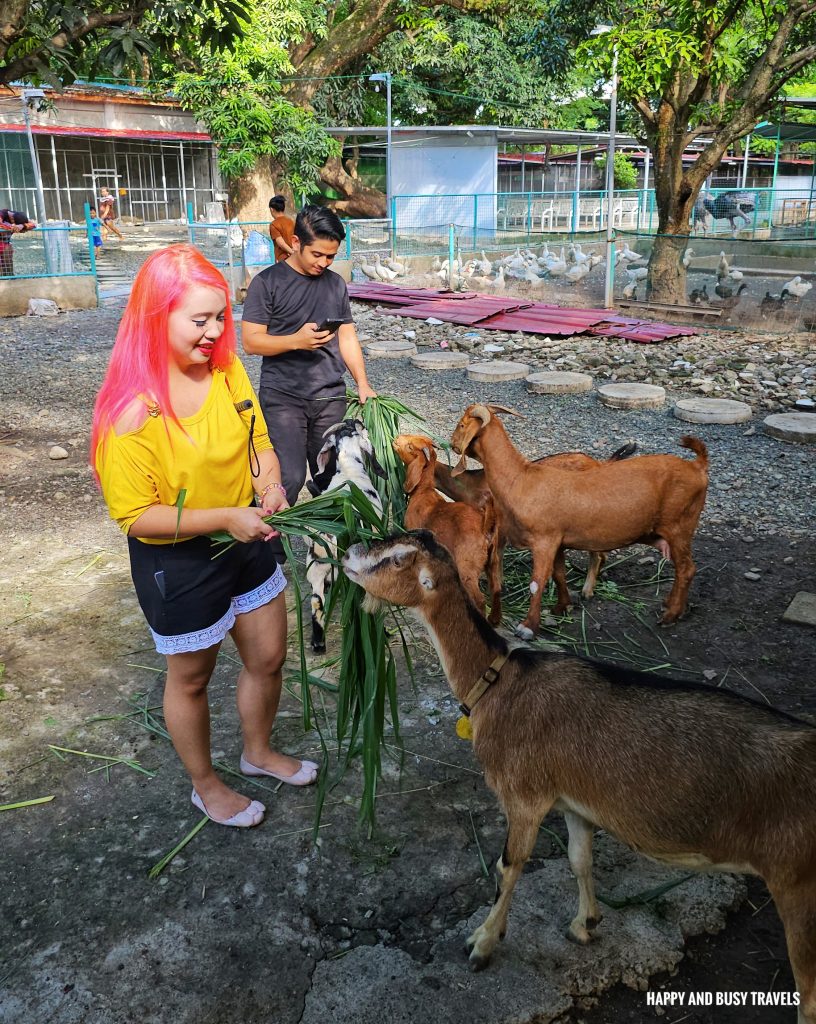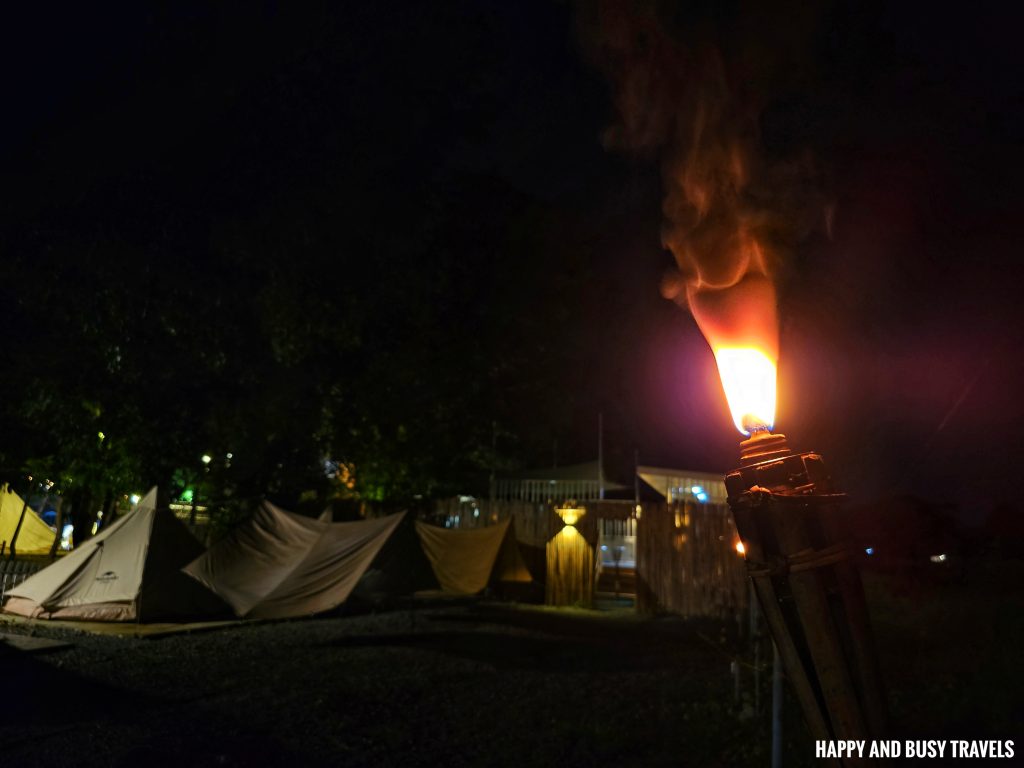 Happy and Busy Travels' Smileys for EJ Play and Campground
Overall, we enjoyed our quick stay. An overnight stay in the campground is not enough because there are a lot of activities to do. Plus, the pod is a very lovely room because it has everything (and more) that we need.
Cleanliness
Facilities

Service
Value for money
Location 
Ambiance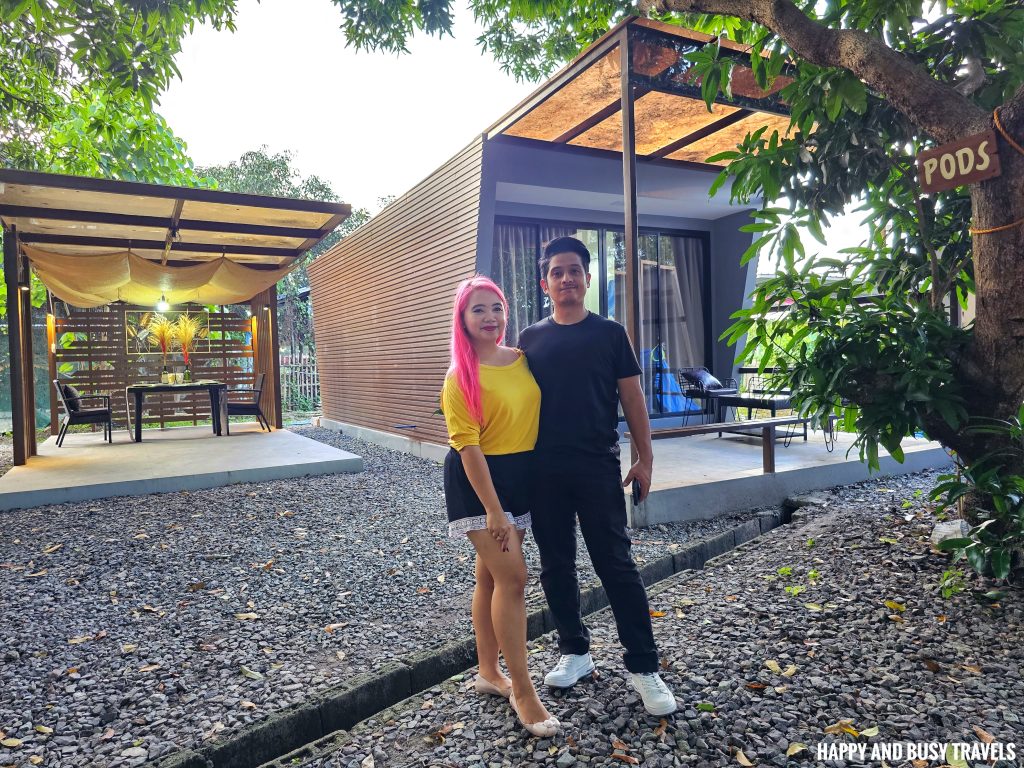 More exciting hotel reviews are at https://happyandbusytravels.com/category/hotels/ so do not forget to check it out!
Like! Follow! Subscribe! to our social media accounts: