Craving for Samgyupsal? Fantastic Chef Taft Branch will satisfy your cravings! It is the newest branch of the famous unlimited Korean BBQ, which just opened last March 24, 2019.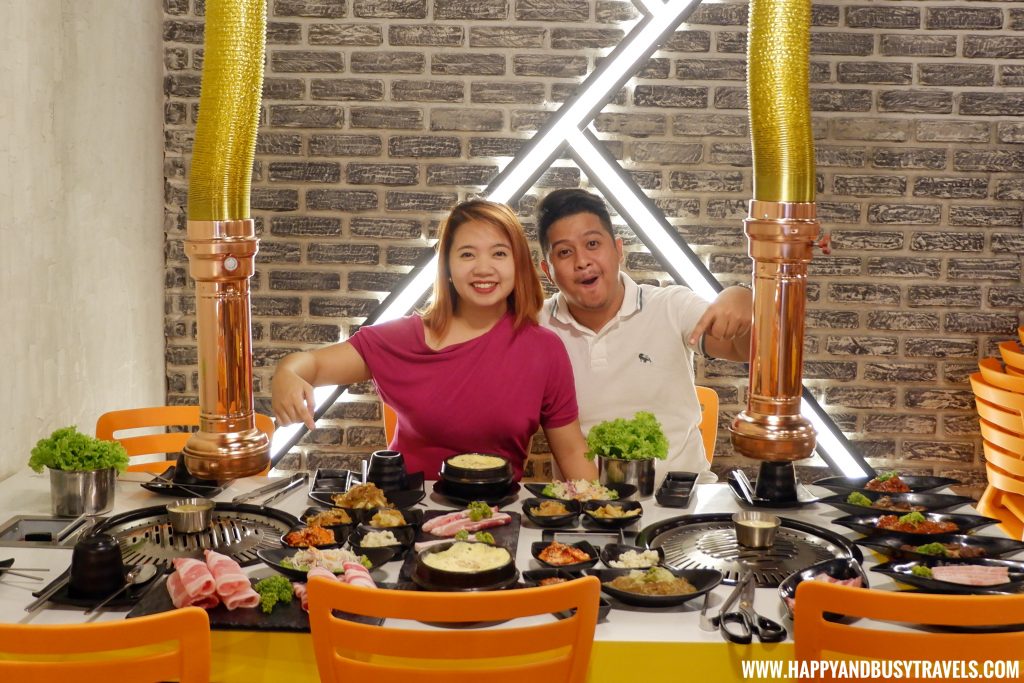 Facebook: https://www.facebook.com/FantasticChefTaft/
Operating Hours: 11:00 am – 11:00 pm
Google Maps: https://goo.gl/maps/uDD2QnsLgKa5Jsq6A
Address: (Near De La Salle University) 2472 Leon Guinto Street, Taft, Manila
Ongoing promo: 3+1 Promo
For every group of 4, one person can eat for FREE!
Entering Fantastic Chef Taft
The store can be easily seen in the road. It pops out very much thanks to the color yellow.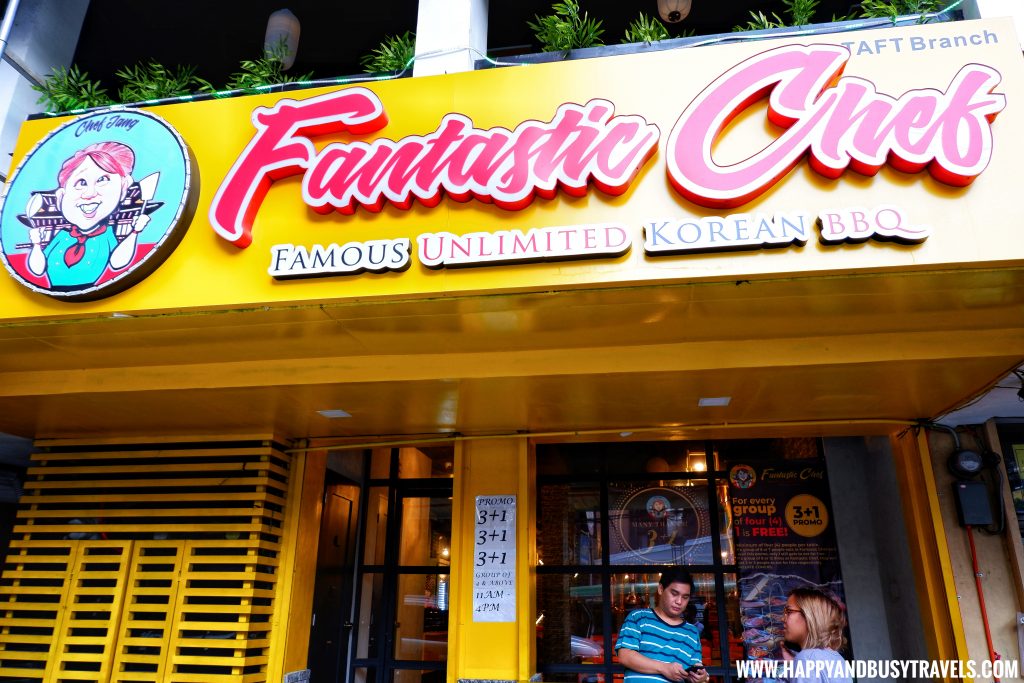 The interior looks nice!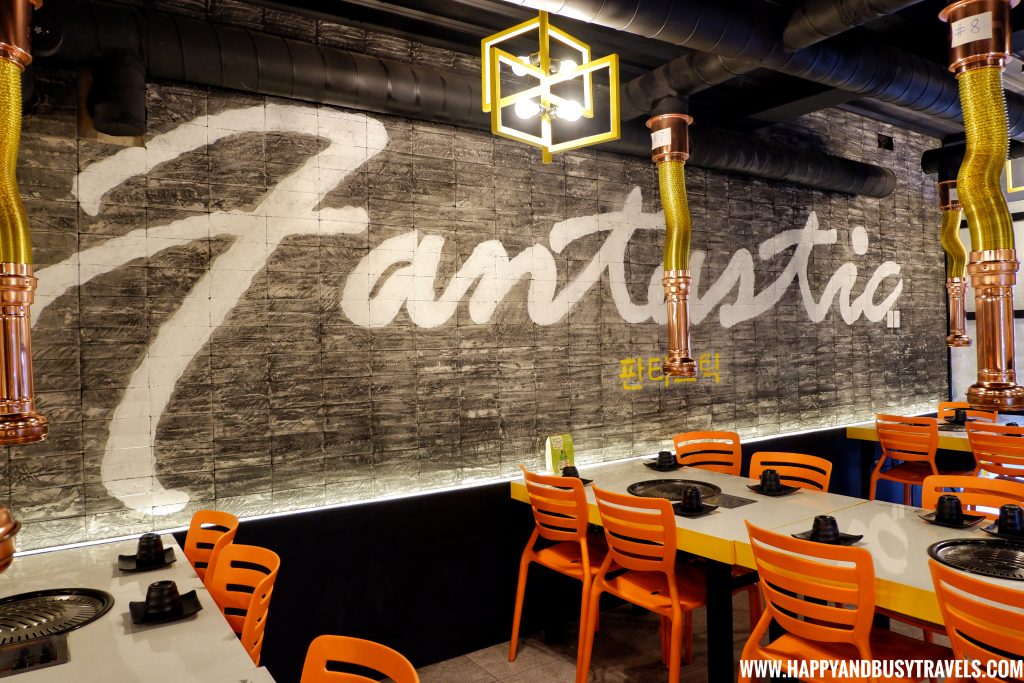 When we entered the restaurant, we were immediately assisted to our chosen area.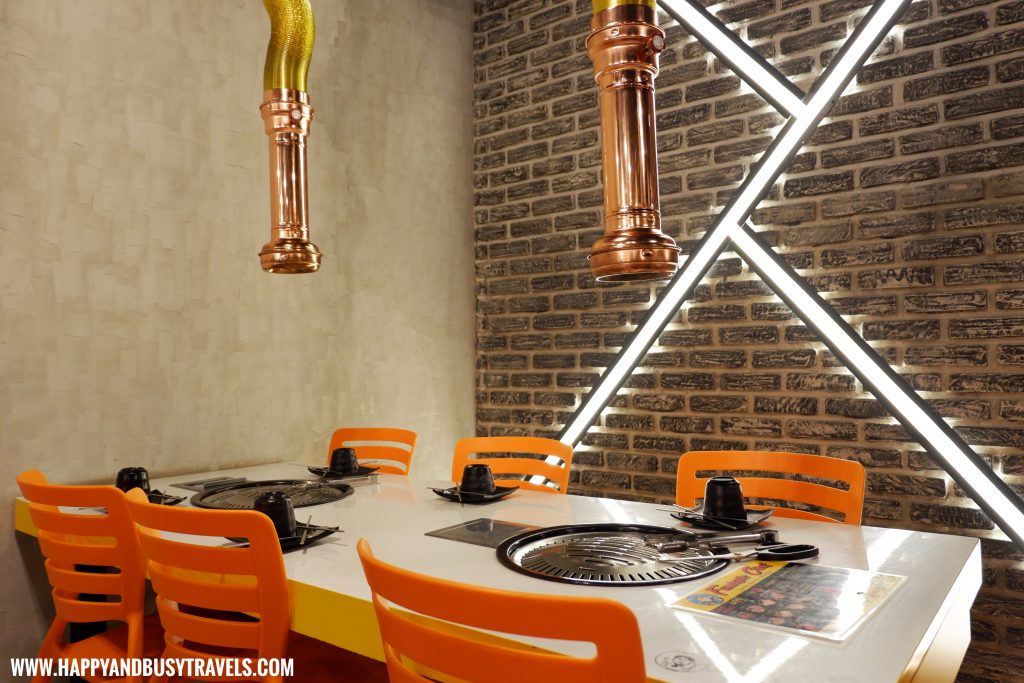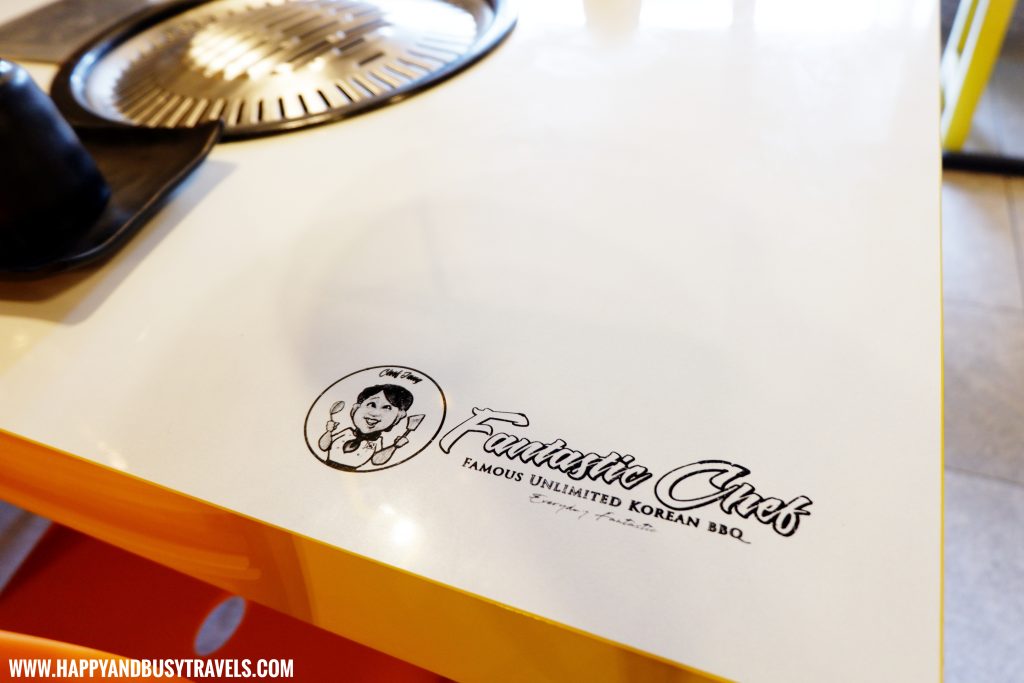 Fantastic Chef Menu
This famous Korean BBQ offers unlimited meat, and side dishes for Php 499 per person.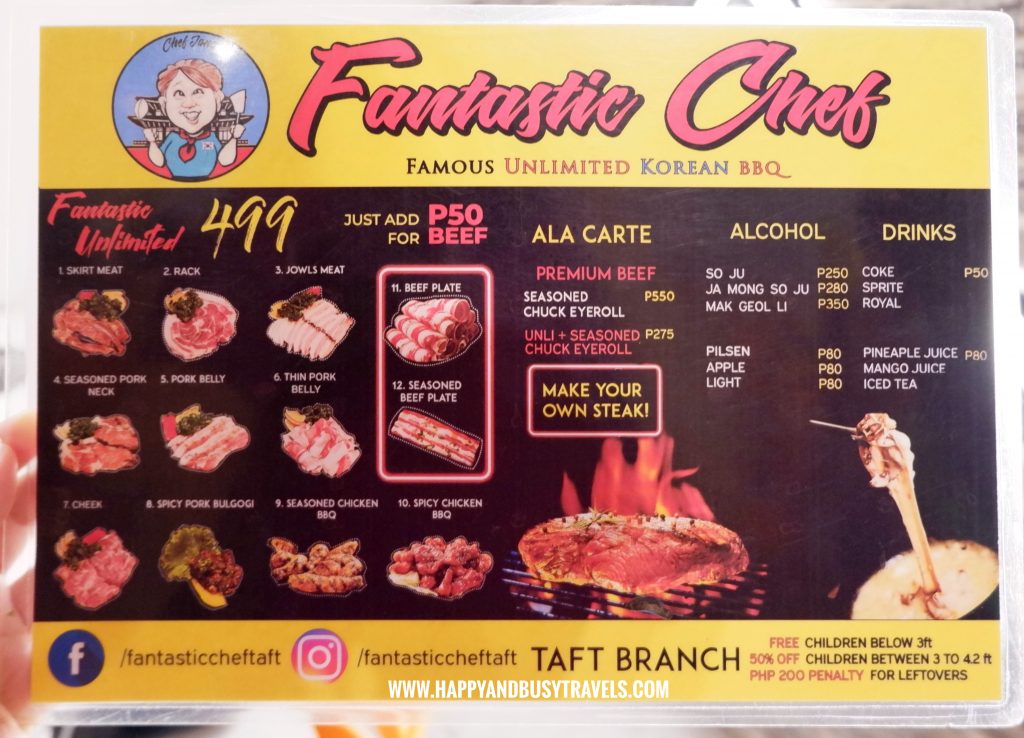 Time to Order
After we told them we are a group of 5, they immediately served everything to us!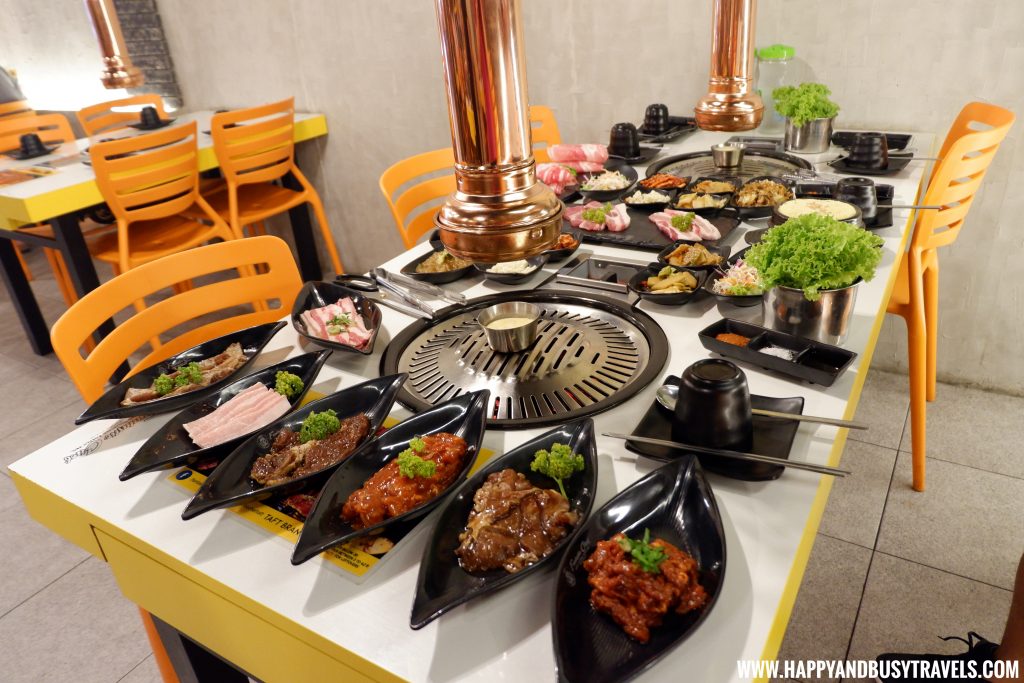 We're so excited to try Fantastic Chef Taft!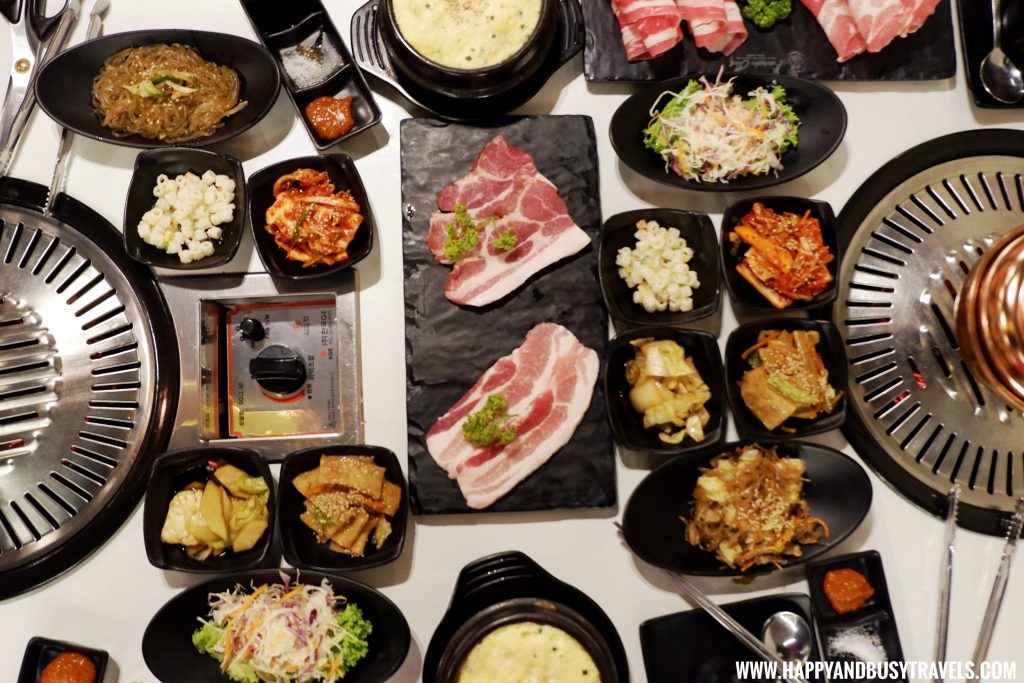 But let me show you all of the choices first.
Side Dishes
Aside from rice, they offer these side dishes.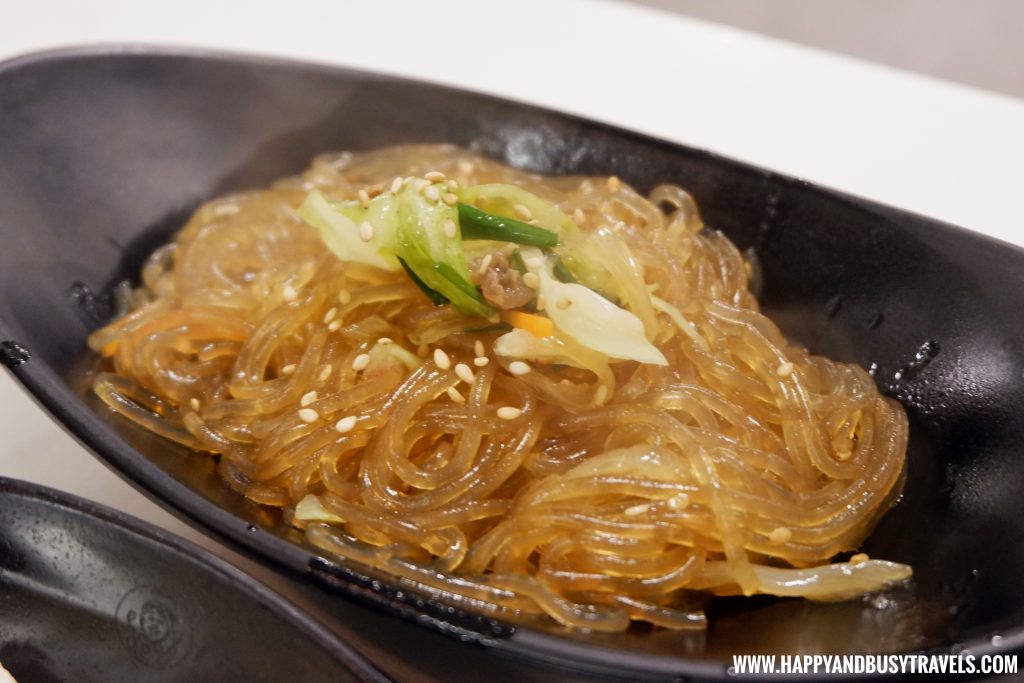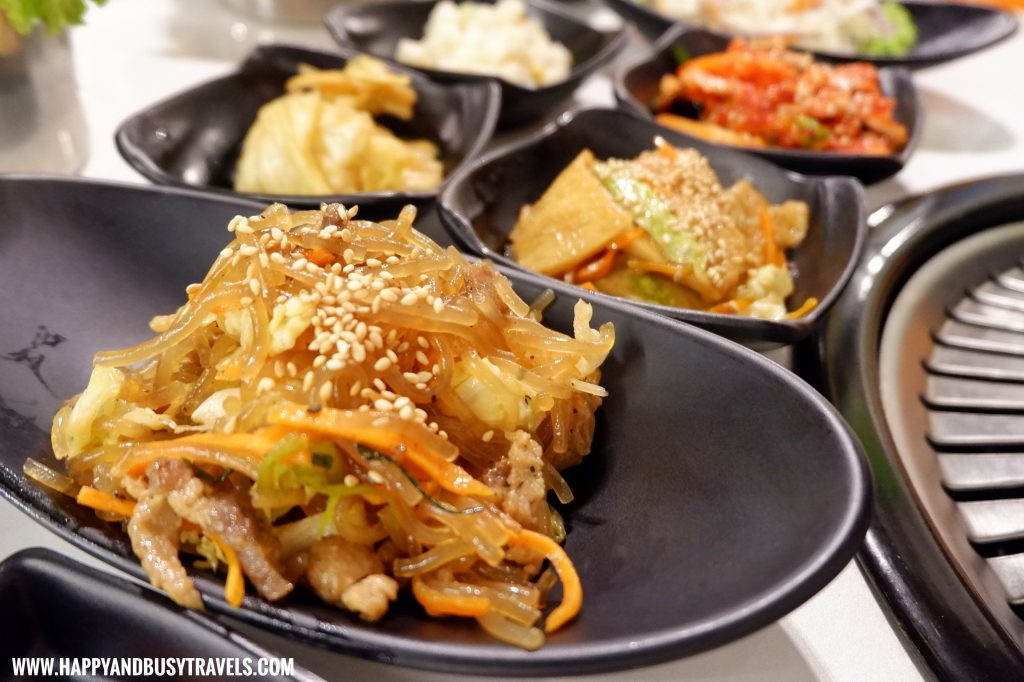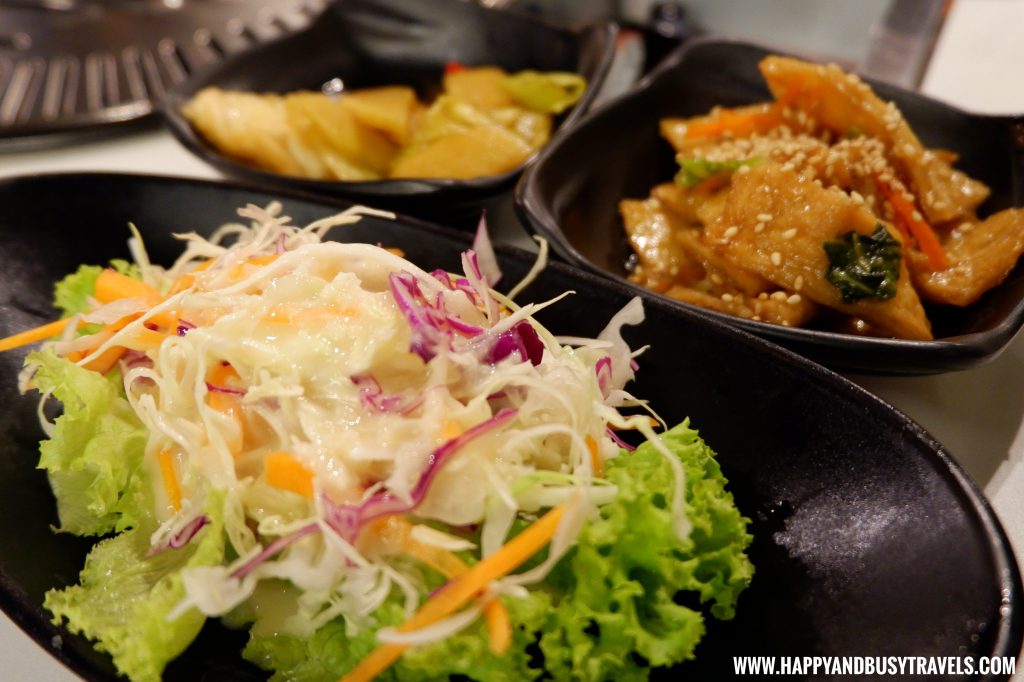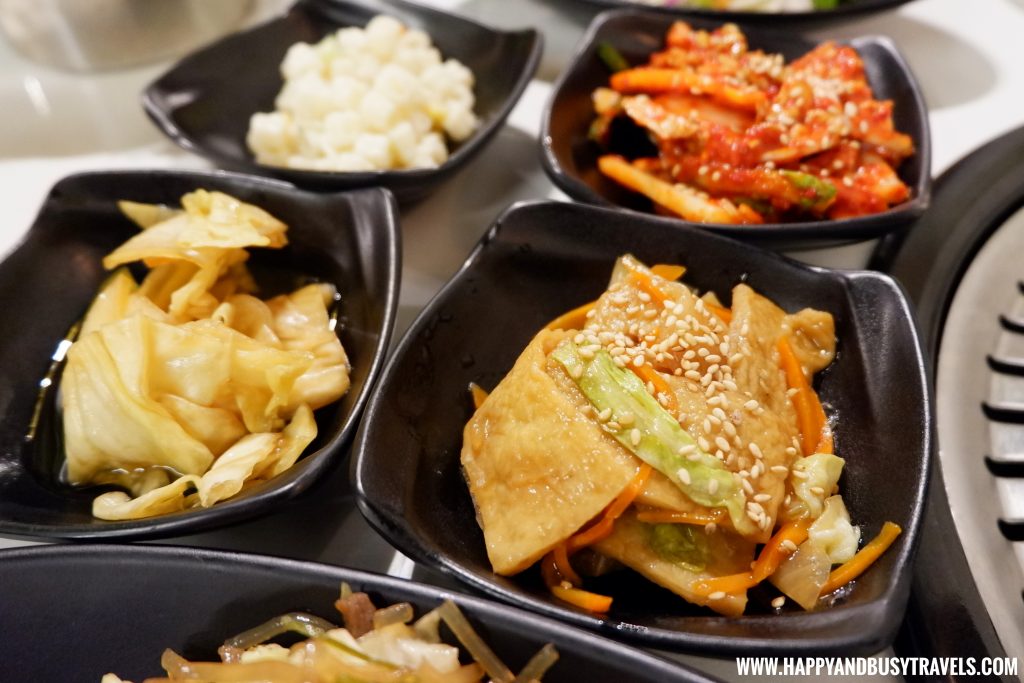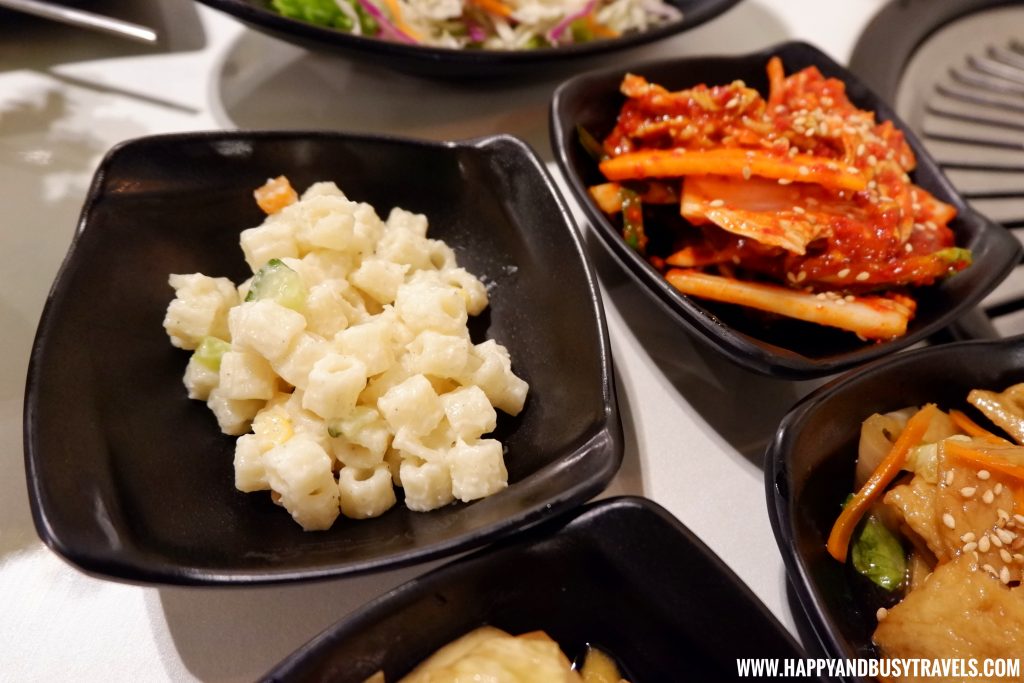 I personally love this egg puff, because I do this at home, but they do it better here.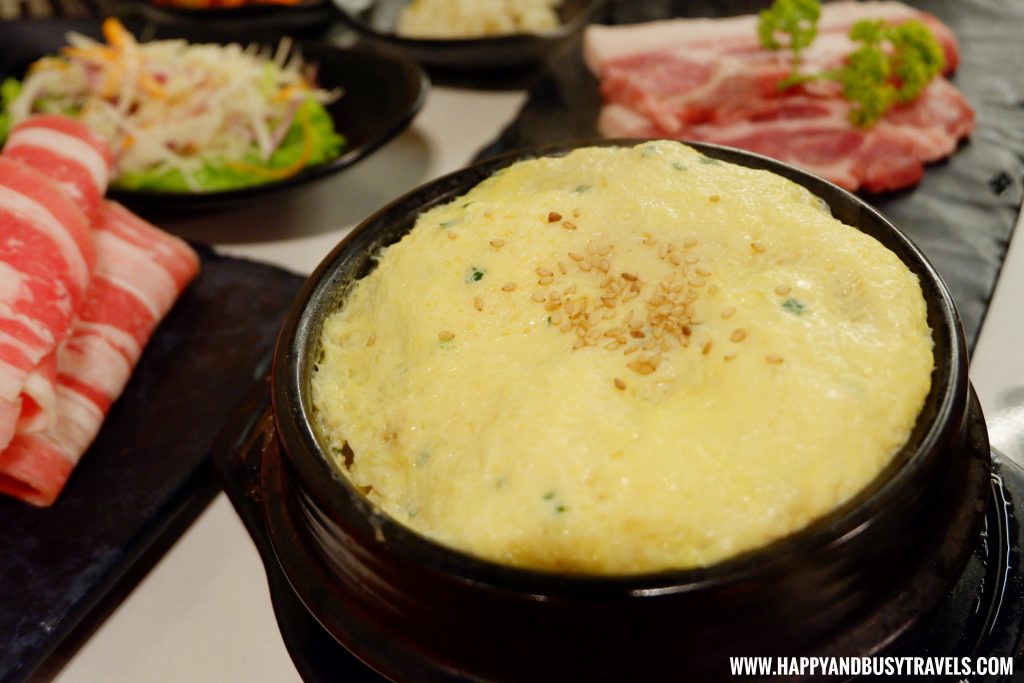 And of course, they have korean dipping sauce, salt, cheese, lettuce to complete your samgyupsal experience.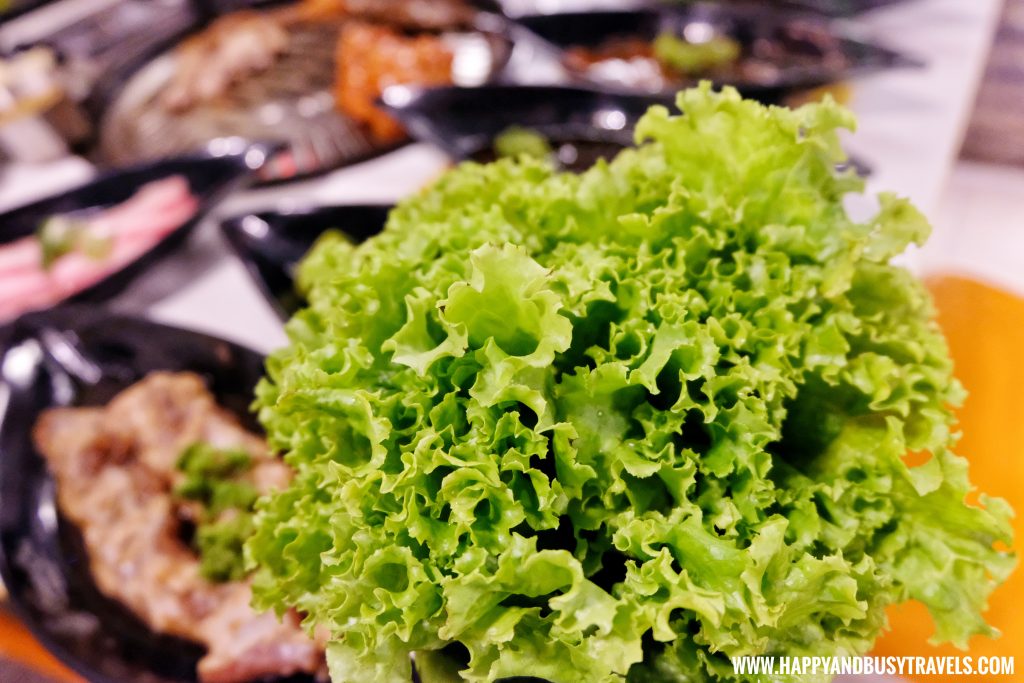 The Meat
Let me introduce you to the 12 choices of meat. We suggest that to order all of the meat first so you can taste them all. After choosing your favorite, you can ask for more of that meat.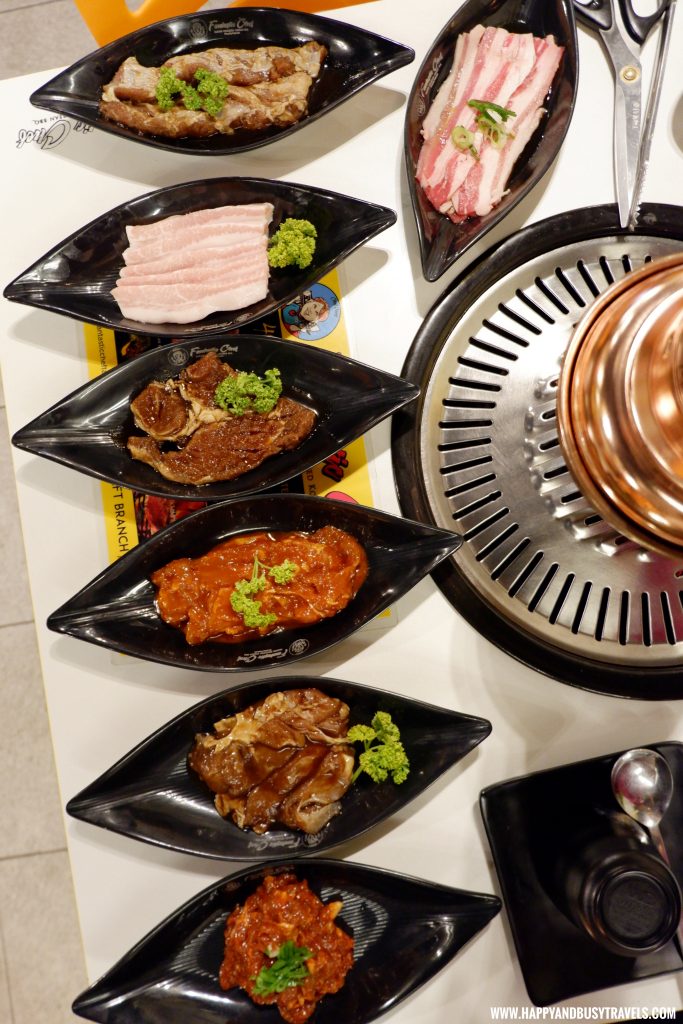 1. Skirt Meat
This one is a marinated long thick cut of a meat. Because of the thickness, you have to cut it and cook it longer than the other meat.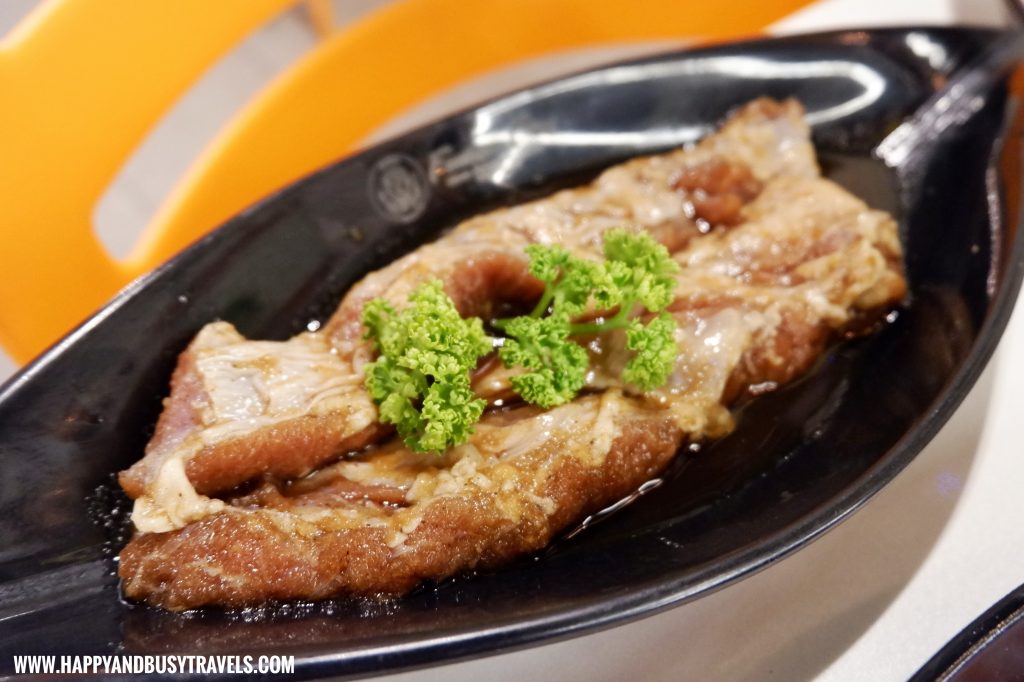 2. Rack
This meat is not seasoned, so feel free to put seasoning or cheese on it. It's like a porkchop cut, but without the bones and the thick fat.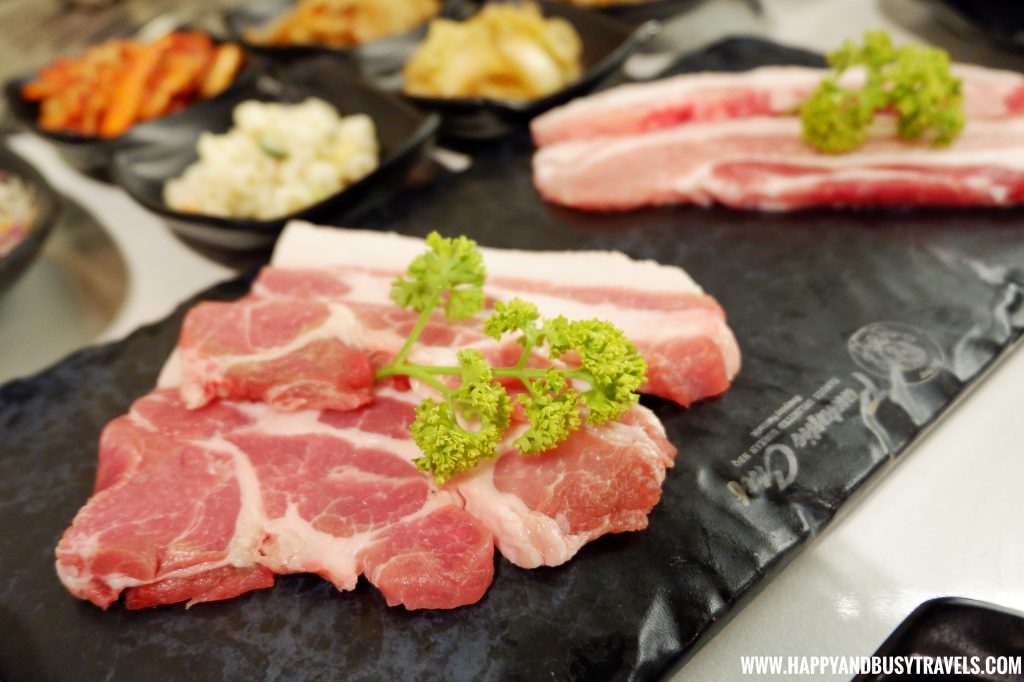 3. Jowls Meat
This is a cut from a Pork's cheek. It has the equal proportion of meat and fat. It is also not marinated.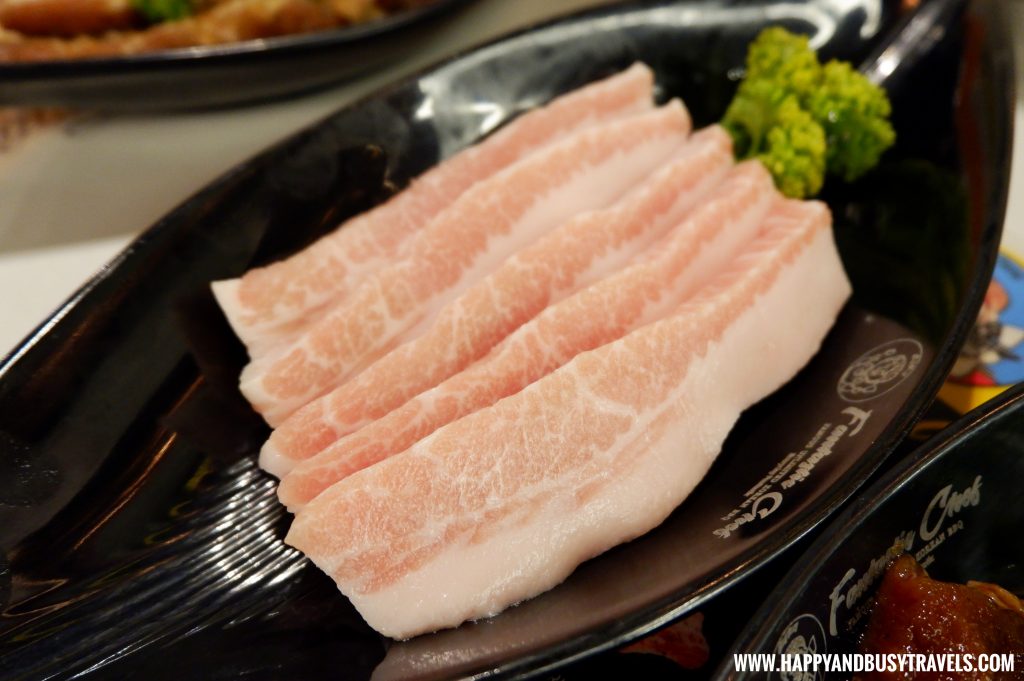 4. Seasoned Pork Neck
This meat is taken from the neck of the pork, and it is seasoned.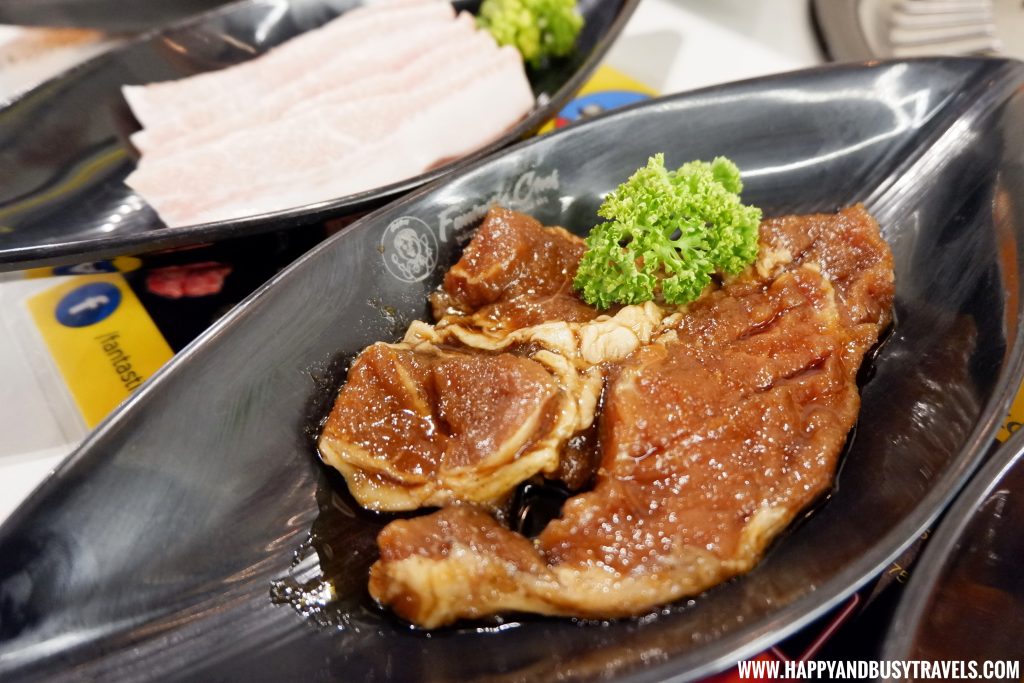 I actually did not notice that I am eating the neck of the pork. Because if you say neck, I will think of too much fat, but this cut has very little fat.
5. Pork Belly
This cut is taken from the belly of a pig, and it usually has a lot of fats. But here, their pork belly doesn't have that too much fat. It is also not marinated.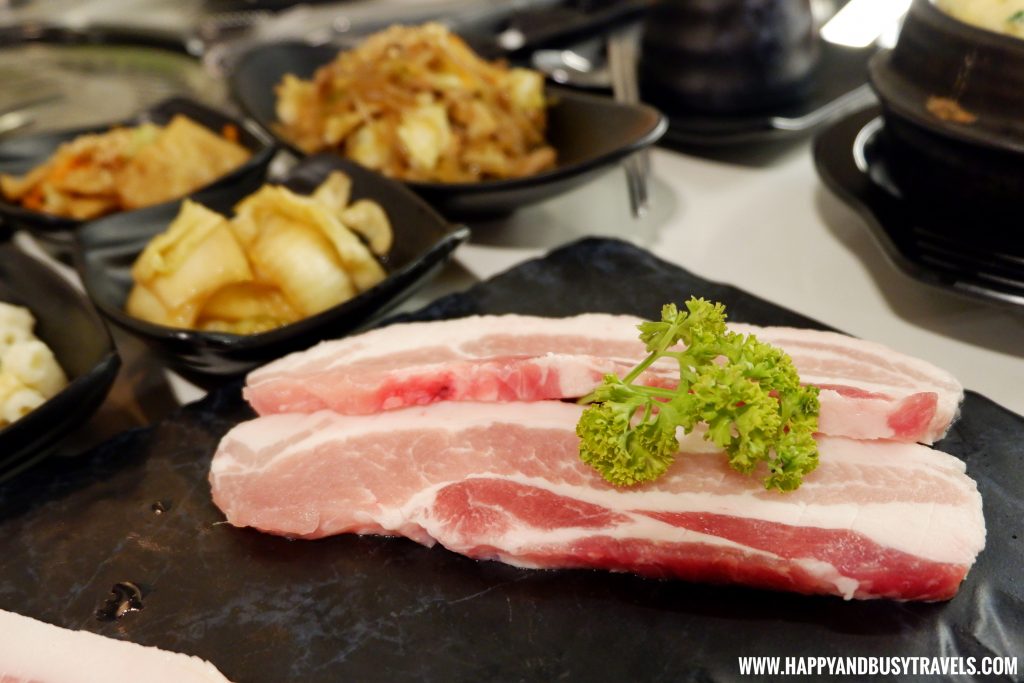 6. Thin Pork Belly
This one is the thin version of the pork belly. You can cook it until it becomes crispy so you can have your Bacon. This meat is also not marinated.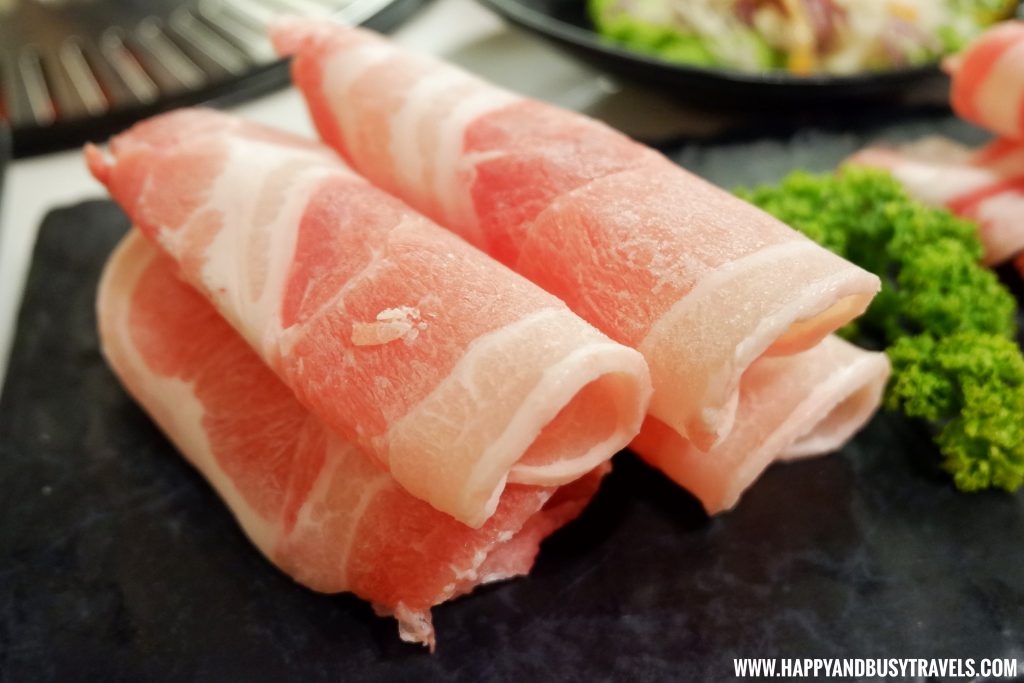 7. Cheek
This meat was not available during our visit. But from the menu, I think it is the same as Jowls meat, but with lesser fat.
8. Spicy Pork Bulgogi
Bulgogi is made out of thin slices of marinated meat. The restaurant serves Pork Bulgogi with spicy marinate.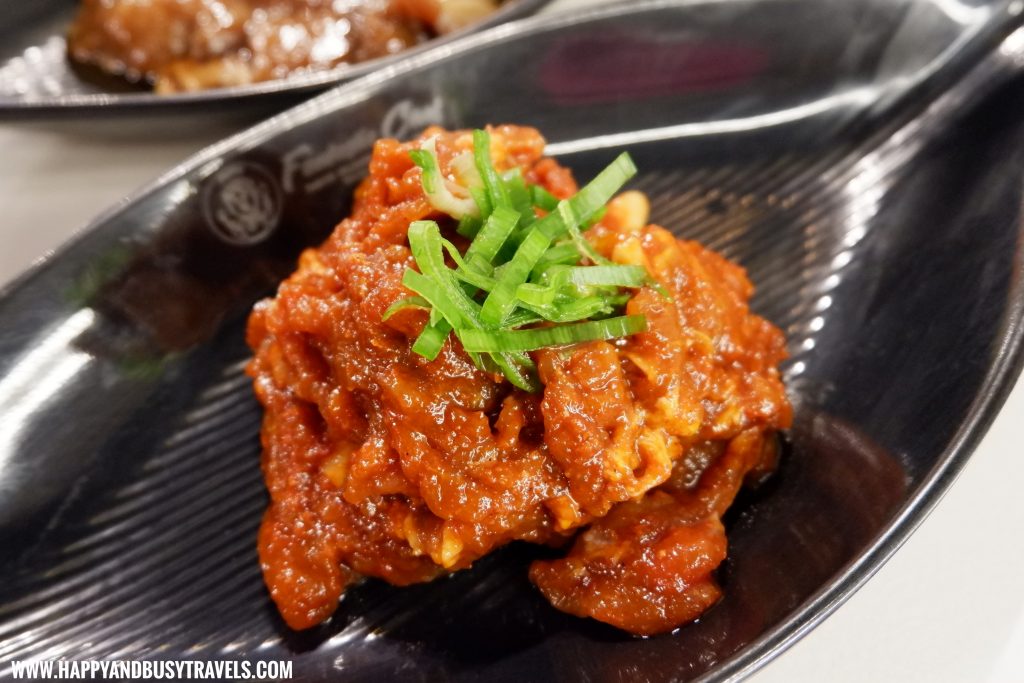 This one is my favorite from all of the meat. First the cut is thin, thus it can cook faster than the other meat. Second, it is spicy. Lastly, the marinate is delicious! I ordered a lot of these during our visit.
As of this moment, doing this blog, and by just looking at this picture, I felt hungry even though I just ate my dinner 😆 I want more!
9. Seasoned Chicken BBQ
This one is the classic Chicken BBQ, but it is marinated, and it has no bones.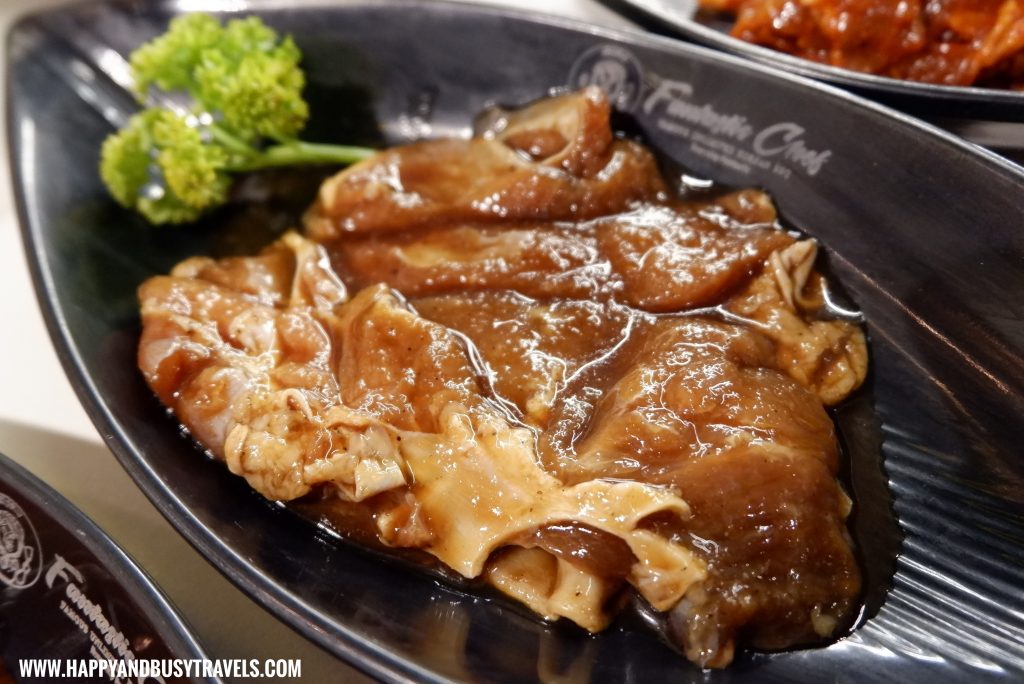 10. Spicy Seasoned Chicken BBQ
Classic Chicken BBQ but with a little bit of spice.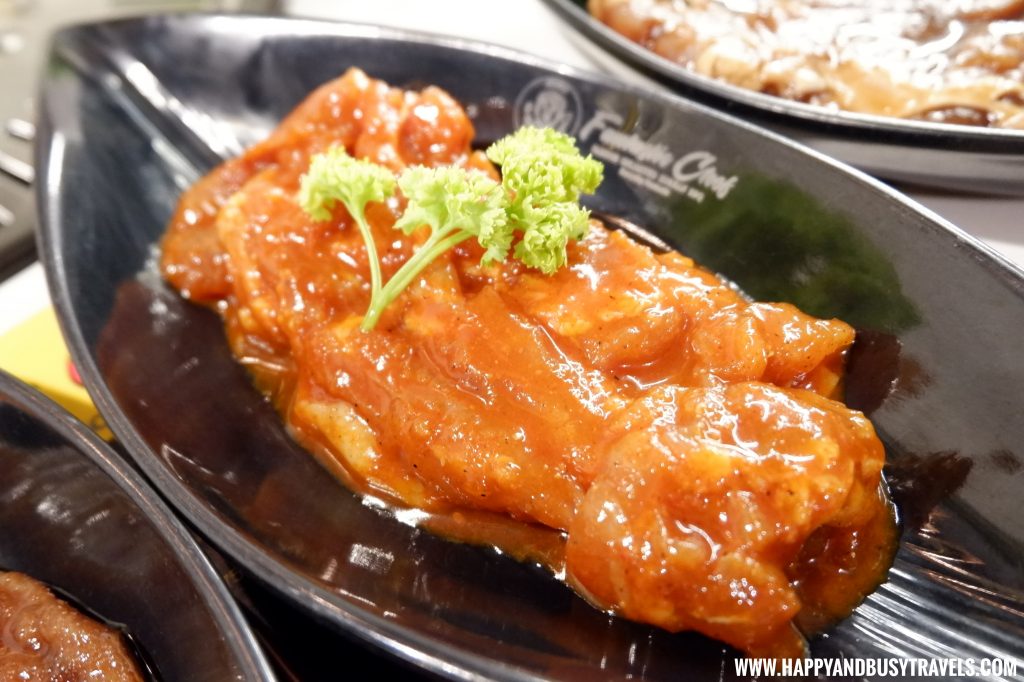 I prefer this one than the other seasoned Chicken BBQ. Why? Because I love spicy food! Hahaha
All of the meat mentioned above are available for the Php 499 per person price, but if you want beef, you just have to add Php 50 so you can have it too!
11. Beef Plate
These are thin slices of beef.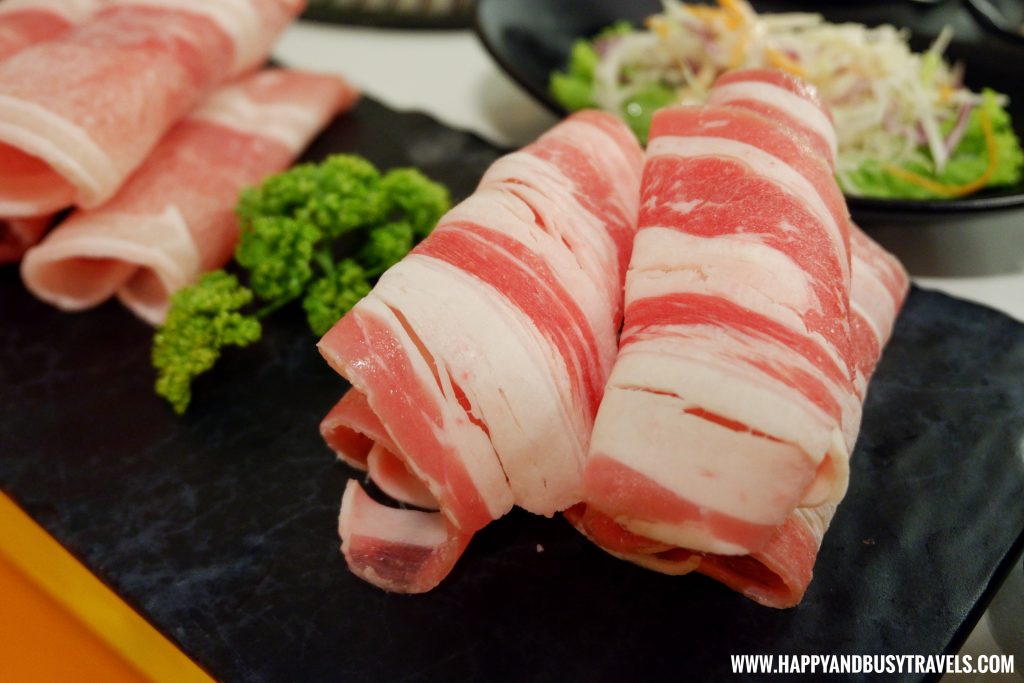 12. Seasoned Beef Plate
These are marinated thin slices of beef.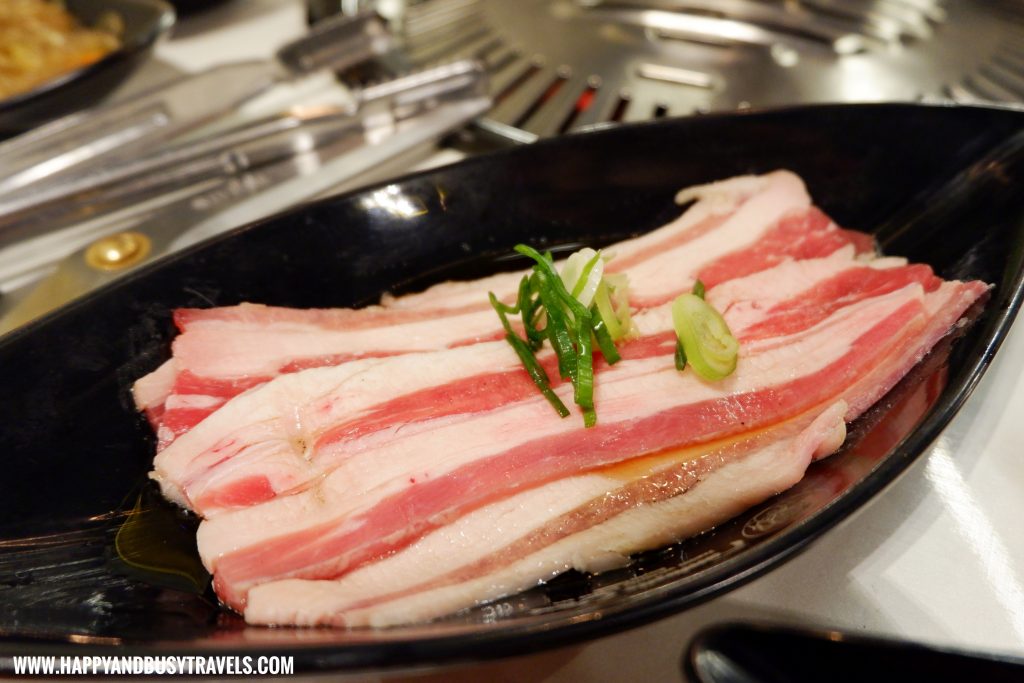 I love the marinate of this one, because it is just light, it does not over power the taste of the meat.
Time to Eat!
Just us… me being excited, and Busy just being charming. 😅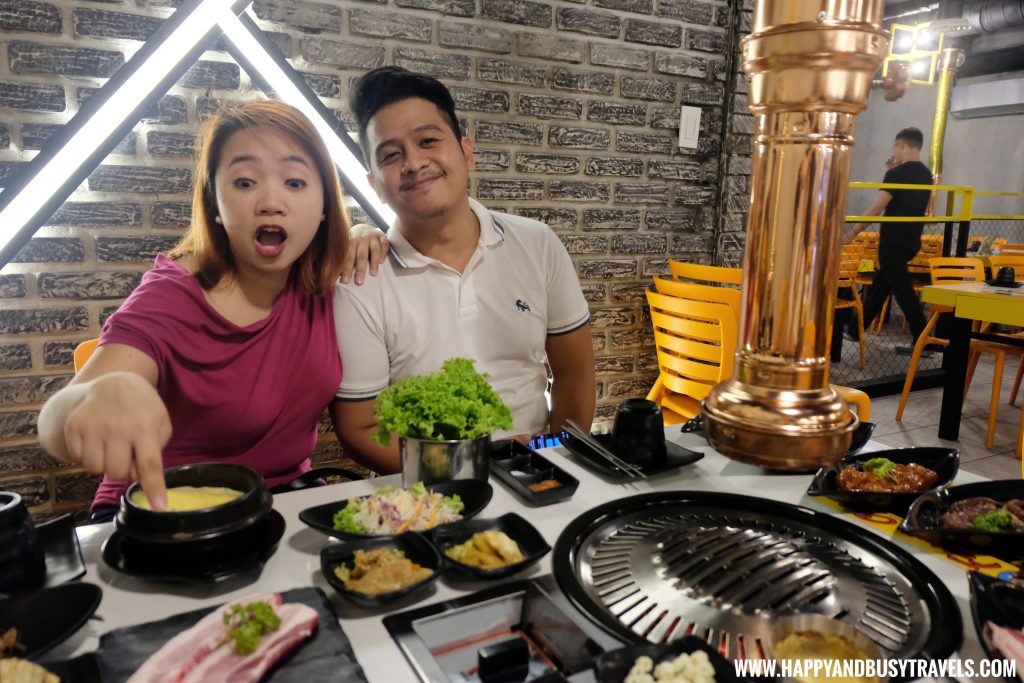 So, we choose… actually we got everything and place it on the hot grill. 😂😂😂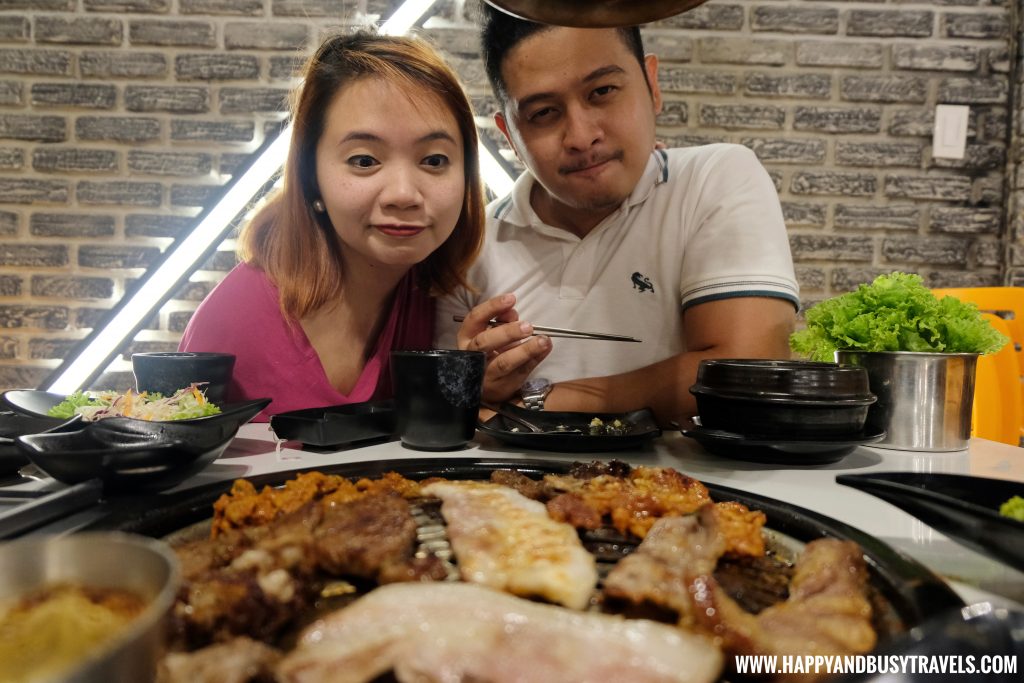 Yum!!!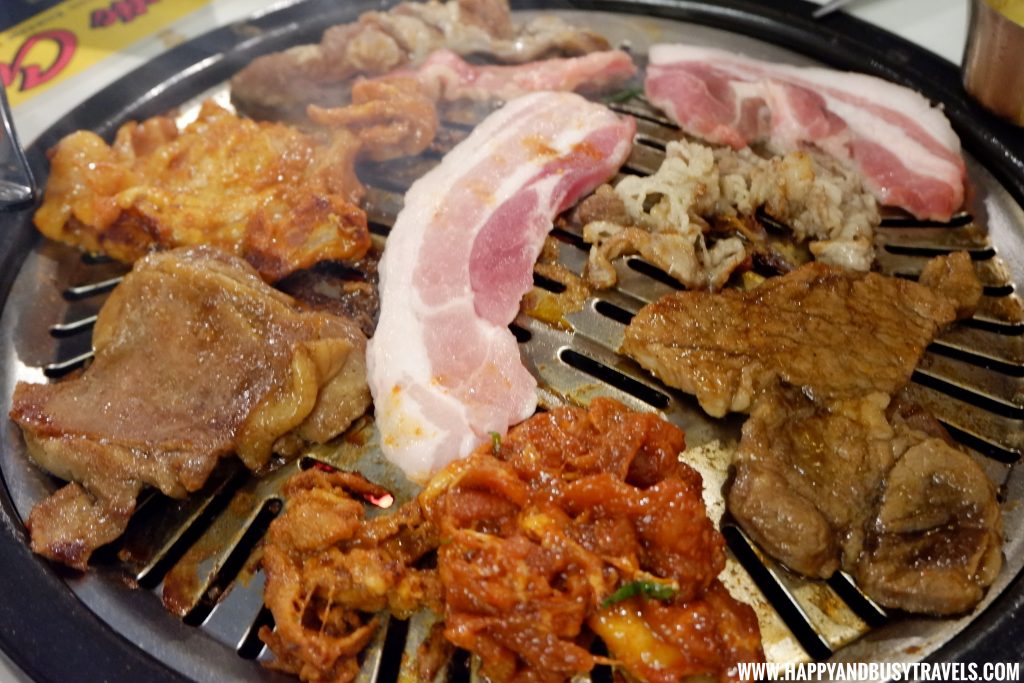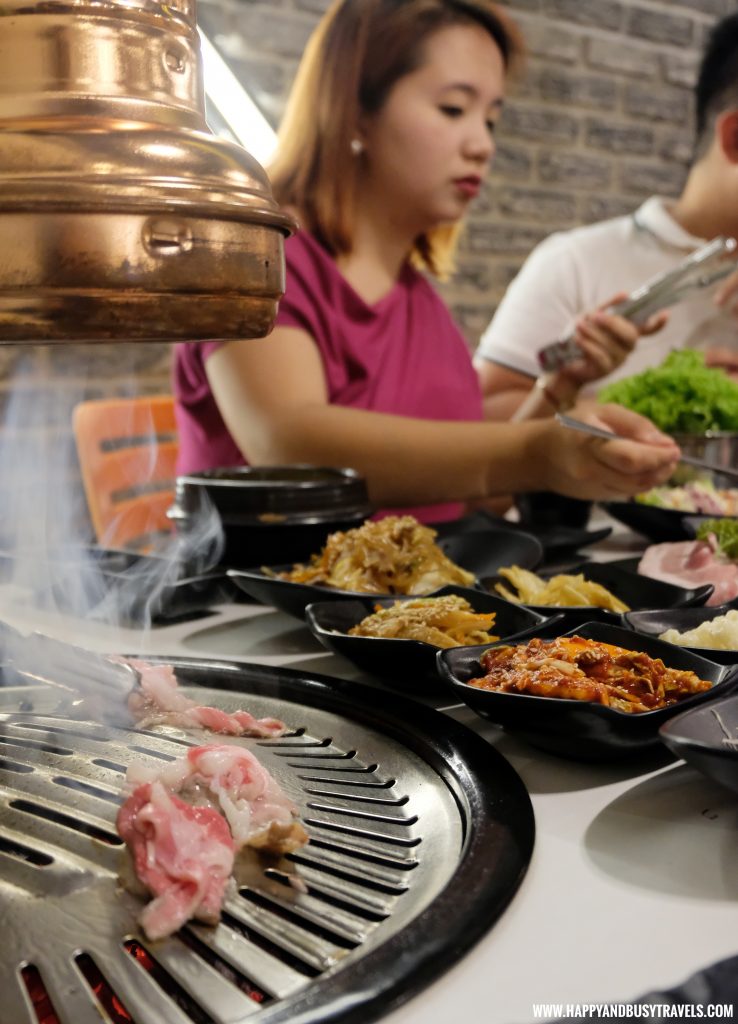 By the way, we were with our friends when we visit Fantastic Chef Taft.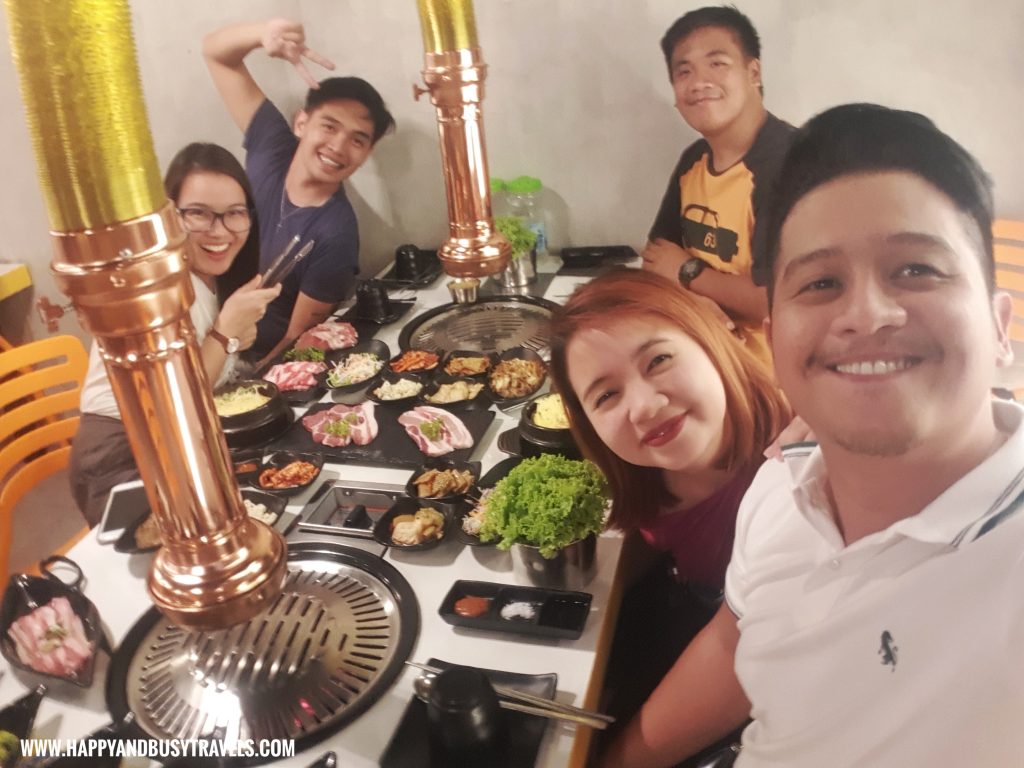 Our eating spree lasted for 2 hours and we started to become full.
Fantastic Chef Taft's Owner
We took the opportunity to interview Mr. Joel, the owner.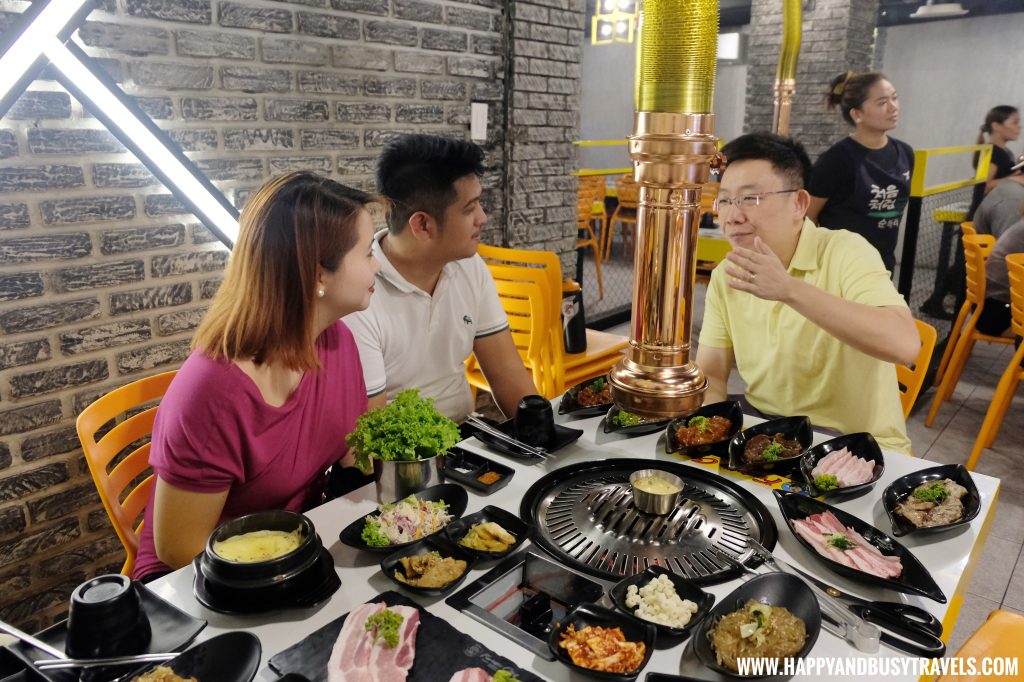 He is very friendly, works so hard, and he is very hands on with his business. He is a great inspiration on why you should also franchise the brand.
Happy and Busy's Smileys
Overall, we highly recommend the restaurant. Taft, Manila is not usually in our route, but if we happen to be around, we will eat in the restaurant again.
Food


All of the meat and the side dishes were fresh and were delicious!
Location


The restaurant is near everything, the road, the university, and public transportation.
Parking can be a problem on weekdays due to the high level of vehicles around.
Ambiance


Even though there is a lot of air conditioning unit, the temperature might be a little hot because there are also a lot of grill. The ventilation was also just alright, the smoke was kept to a minimum inside the restaurant.
Value for money


For just Php 499 what could you ask for? The food is delicious, service is superb, and ambiance is okay.
Service


Mr. Joel treated his staff like his family that's why it reflects with the service. Everybody were working hard and they give their best and love on what they do.
Our grill is always changed immediately as soon as it accumulates burnt food. Whenever we ordered a refill, it is brought to us after 1 to 3 minutes.
Comfort Room


Their comfort rooms were clean, has tissue paper, and hand soap. Plus I really like if the comfort room of the women is separated from the comfort room of the men.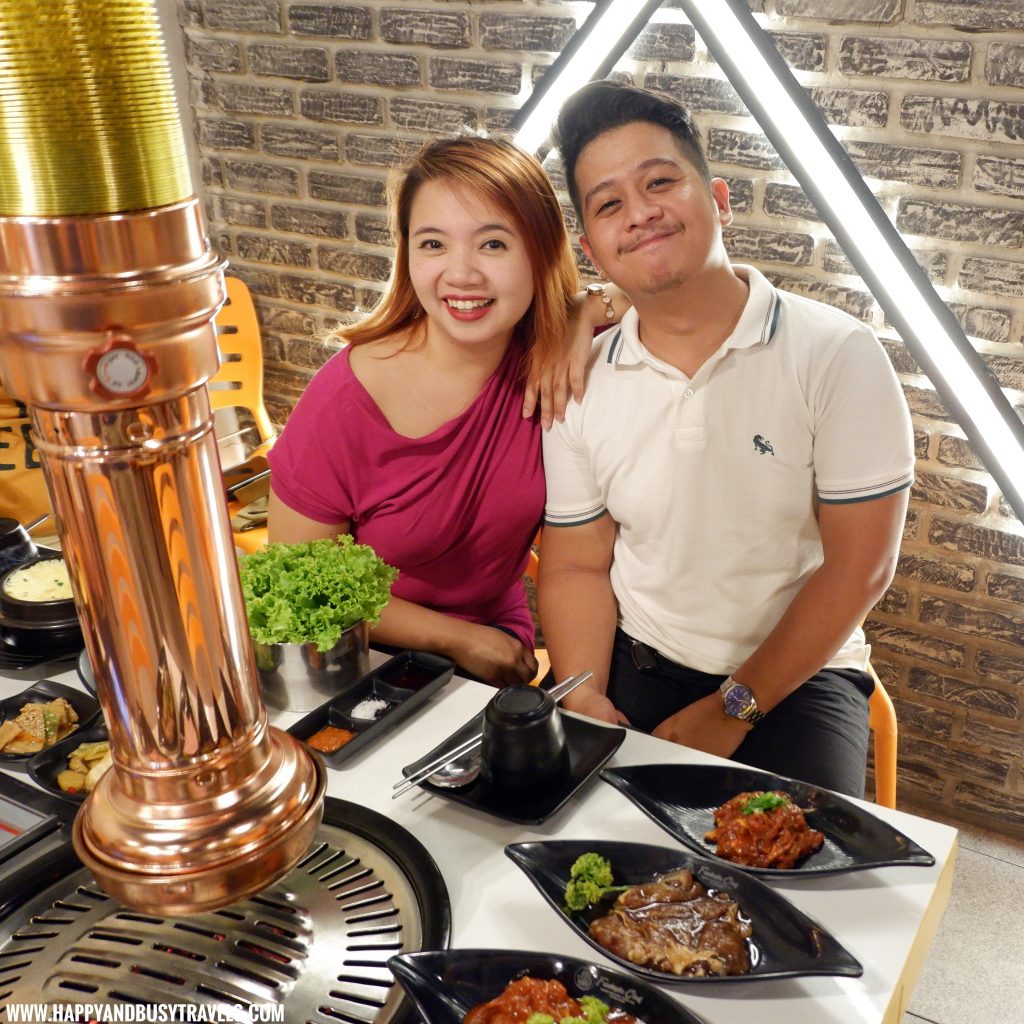 More restaurant reviews at https://happyandbusytravels.com/category/food-and-drinks/