Busy and I together with our friends Aubrey and Paul went to Tagaytay to have our dinner. Aubrey recently came back from abroad so she said she'll treat us Yey! So, we went to The Cliffhouse in Tagaytay just along Aguinaldo Highway.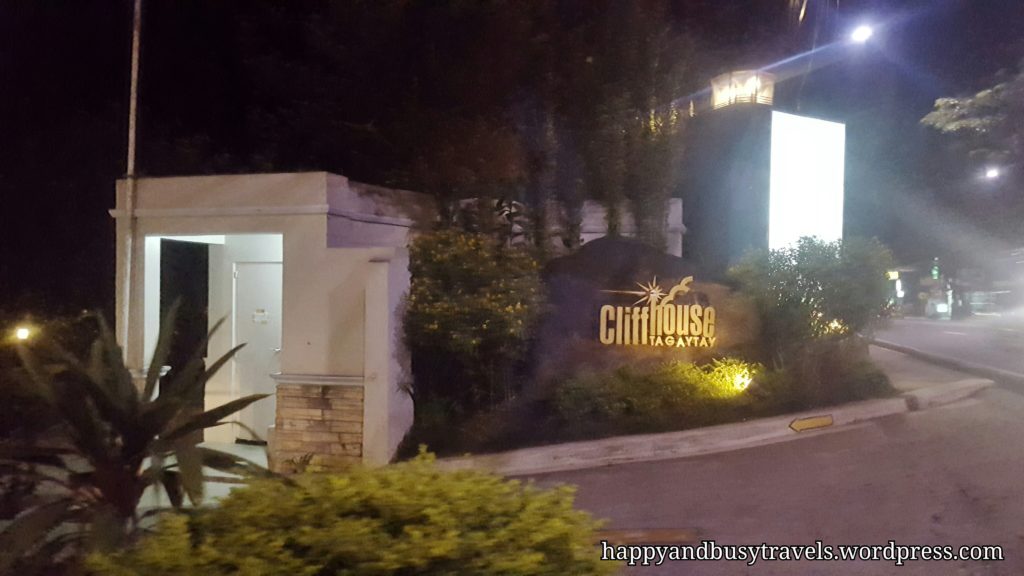 The Cliffhouse Tagaytay is a compound composed of a hotel which they called "The Inn at Cliffhouse Tagaytay" and some restaurants which includes the Fire Lake Grill. During our visit, there's a construction, so the Fire Lake Grill is hard to find because it is located at the back of the left section. Their area is good because it has a bit of the view of the Taal lake.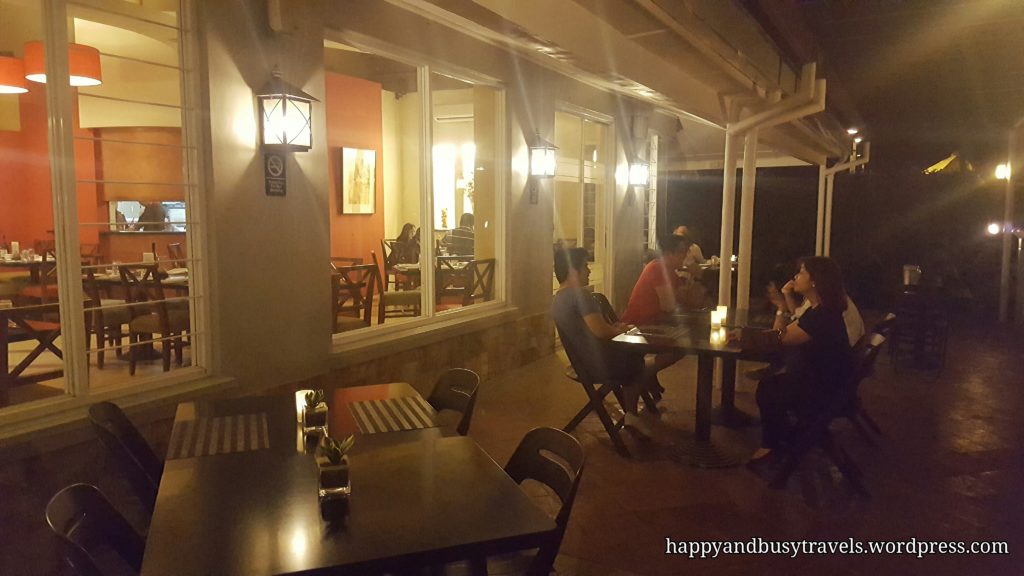 You can choose to seat outside of the restaurant or inside. There is air conditioning inside the restaurant, and there is also the "natural" air conditioning outside the restaurant. As we all know Tagaytay is known to have a cold weather. We choose to seat outside just to feel the Tagaytay air, I think Aubrey missed it so much.
Time to order
The restaurant specializes in steaks, so the waiters are very vocal about requesting the customers to try their steak. The waiter even joked that they are going to refer us to a restaurant that specializes in pasta if we will just order pasta hahaha. Here is their menu: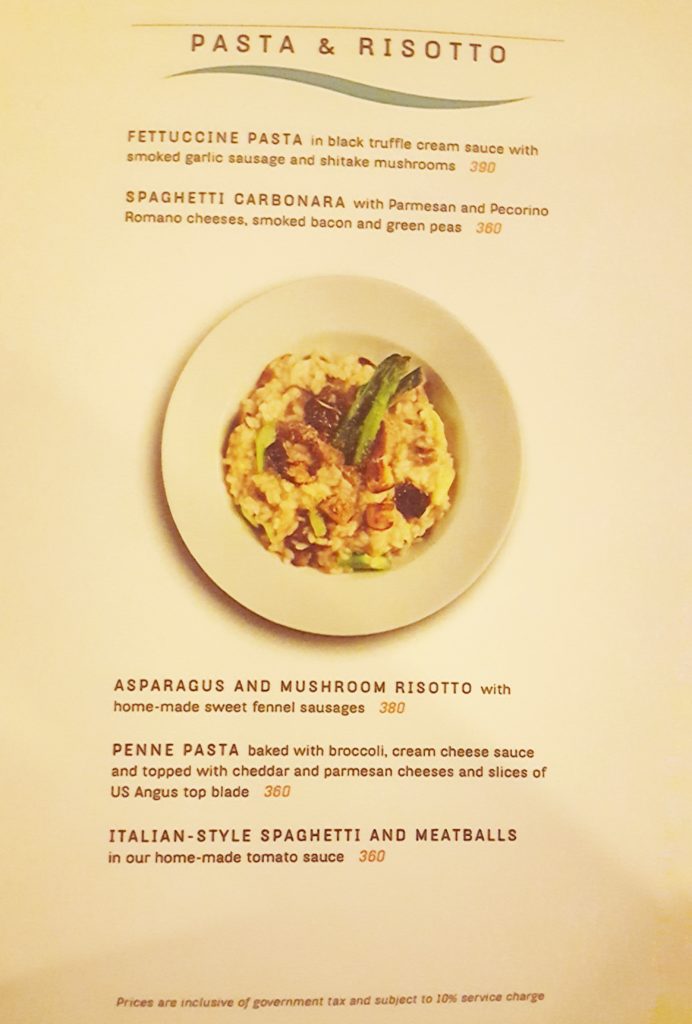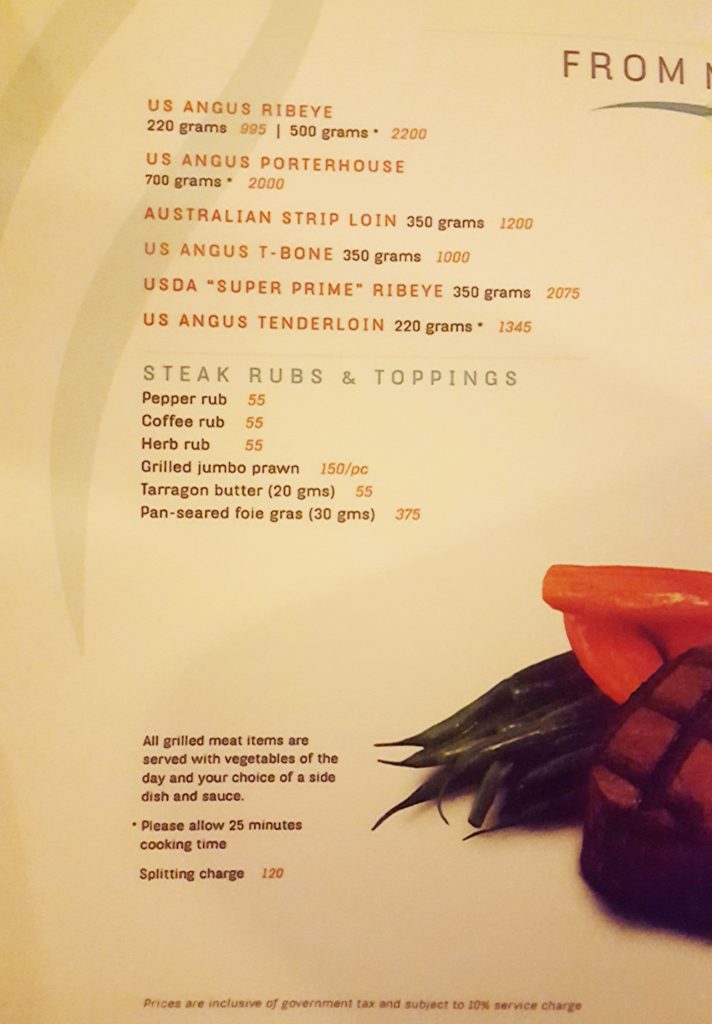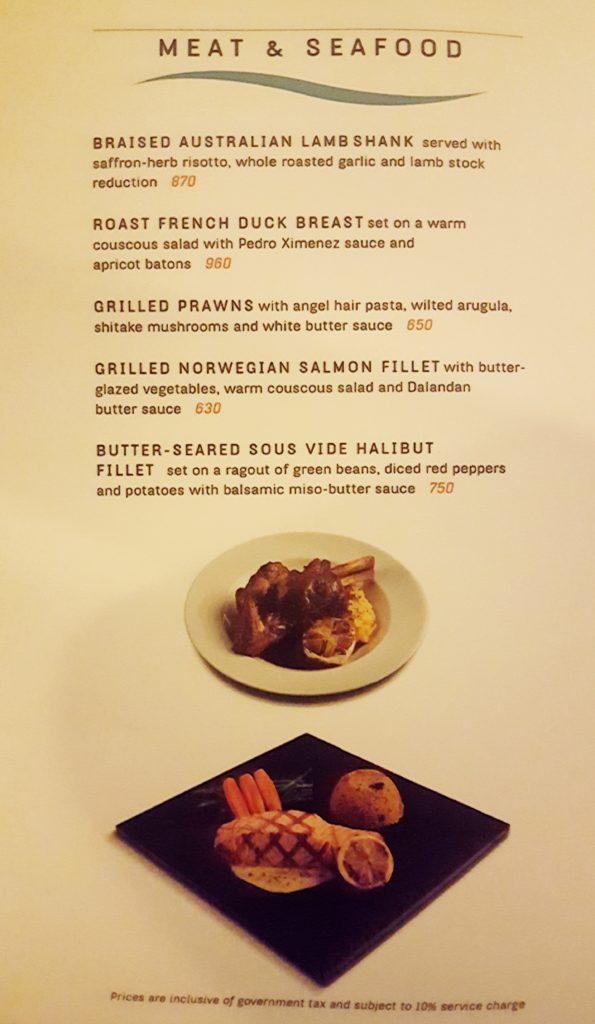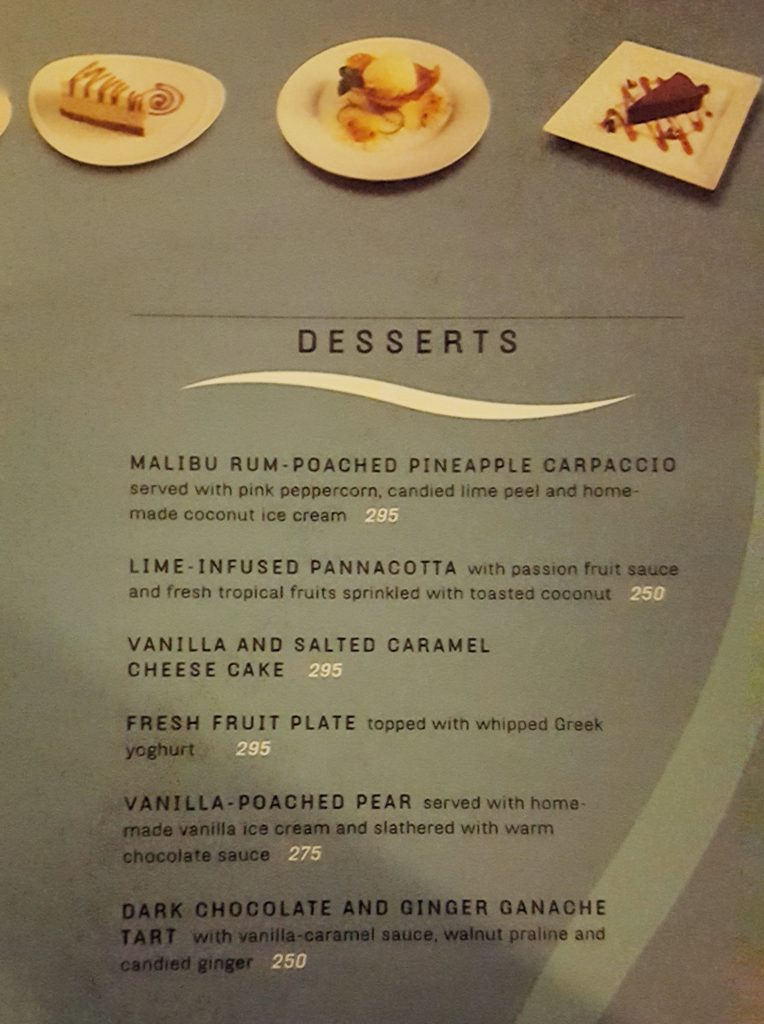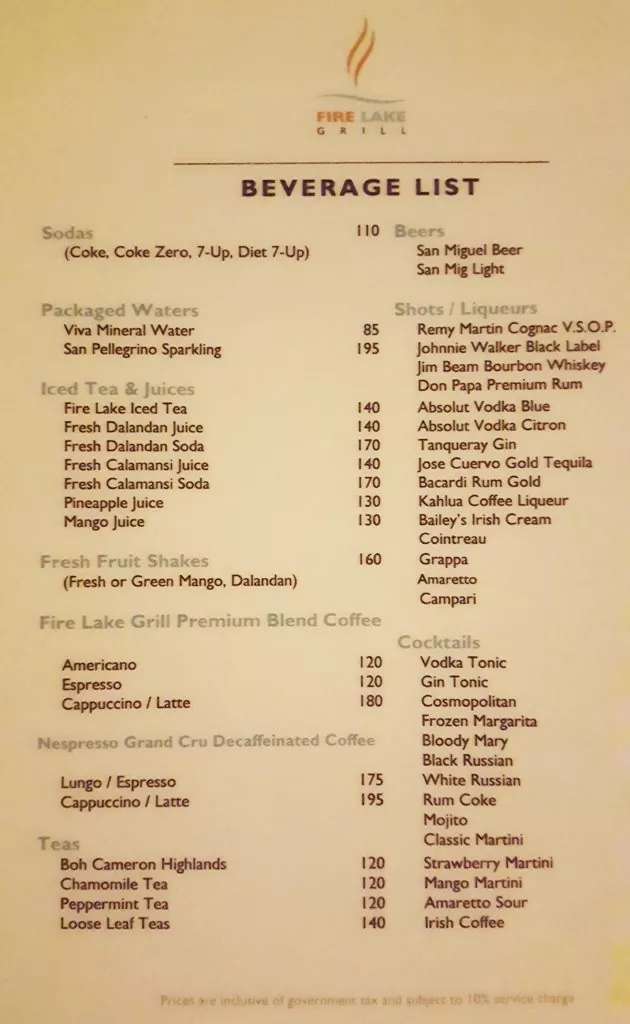 Paul ordered the Fettuccine Pasta, Aubrey ordered BBQ Pork Loin (ohhh I also wanted this one), Busy ordered the Grilled Spring Chicken, and I ordered the US Angus Ribeye, just 220 grams (I think that's enough for me haha). All grilled items are served with vegetables and a choice of one side and sauce.
The food is here!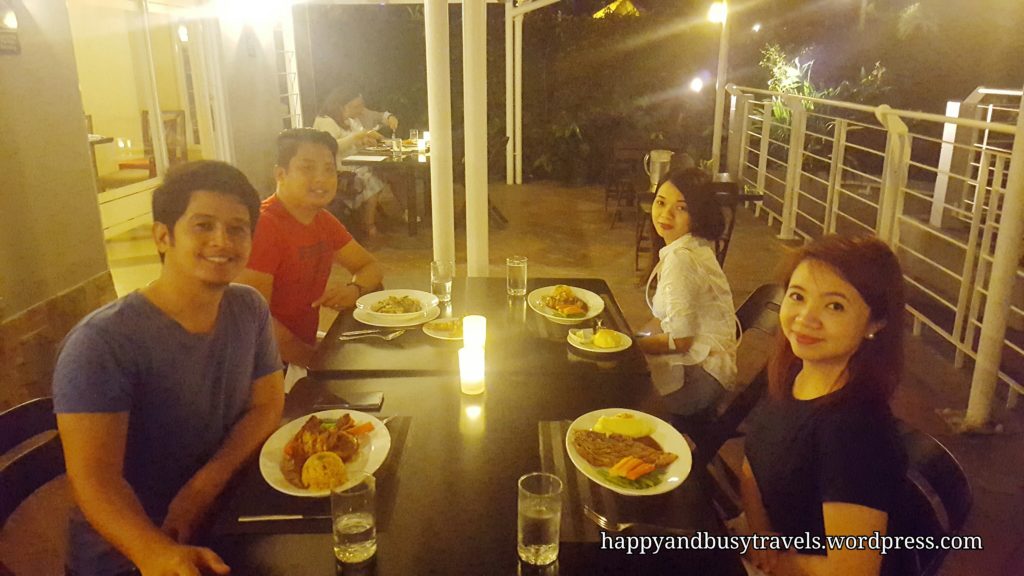 While waiting for your dishes the restaurant will serve butter and bread, but we did not wait that long, our food is already here!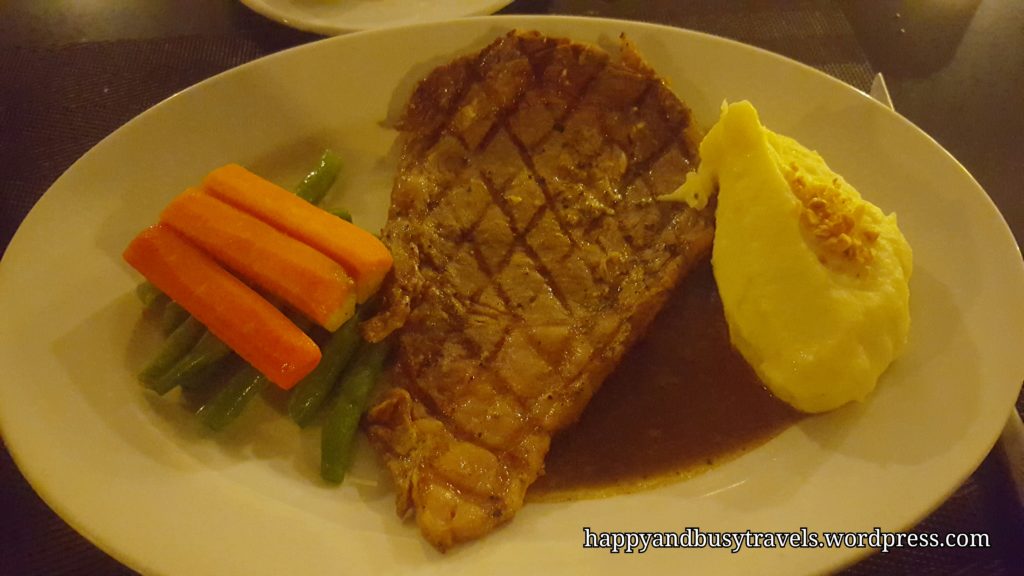 Here is my order, the US Angus Ribeye with Red wine Shalot sauce,  Roasted Garlic Mashed Potatoes as the side, and blanched vegetables. I wanted it to be cooked medium rare, but I think it is cooked medium.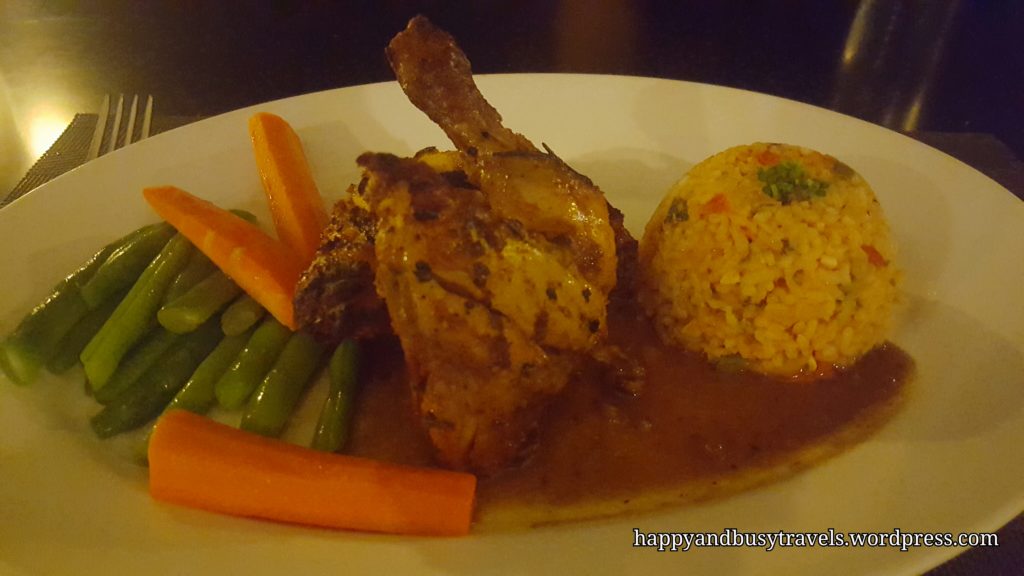 Here is the Griled Spring Chicken marinated in lemongrass and light curry and basted in annato seed oil with Red Wine Shallot sauce, blanched vegetables, and rice for Busy.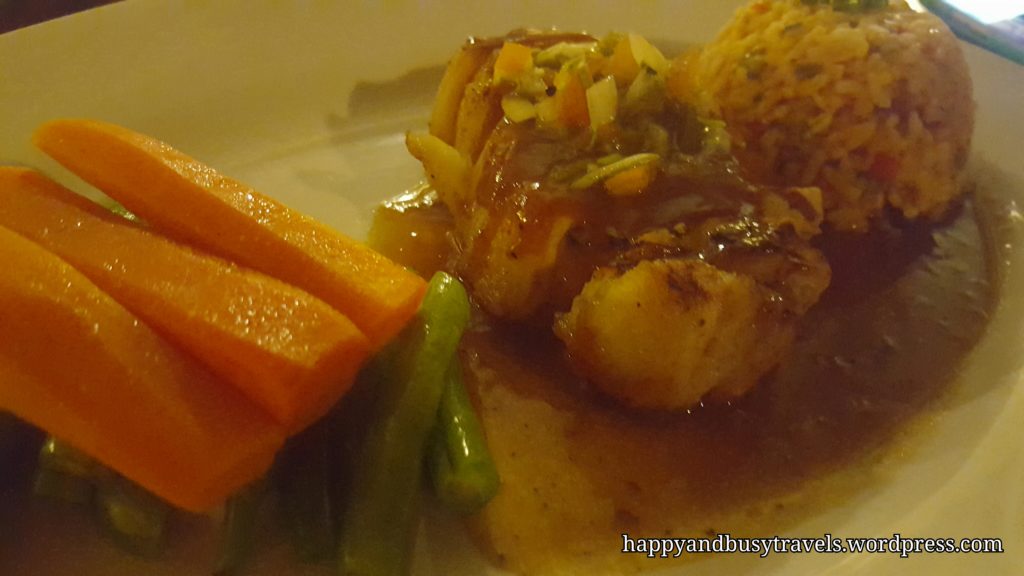 Aubrey ordered this BBQ Pork Loin with fresh cilantro and tomato-jalapeno relish with Red Wine Shallot sauce, blanched vegetables, and rice.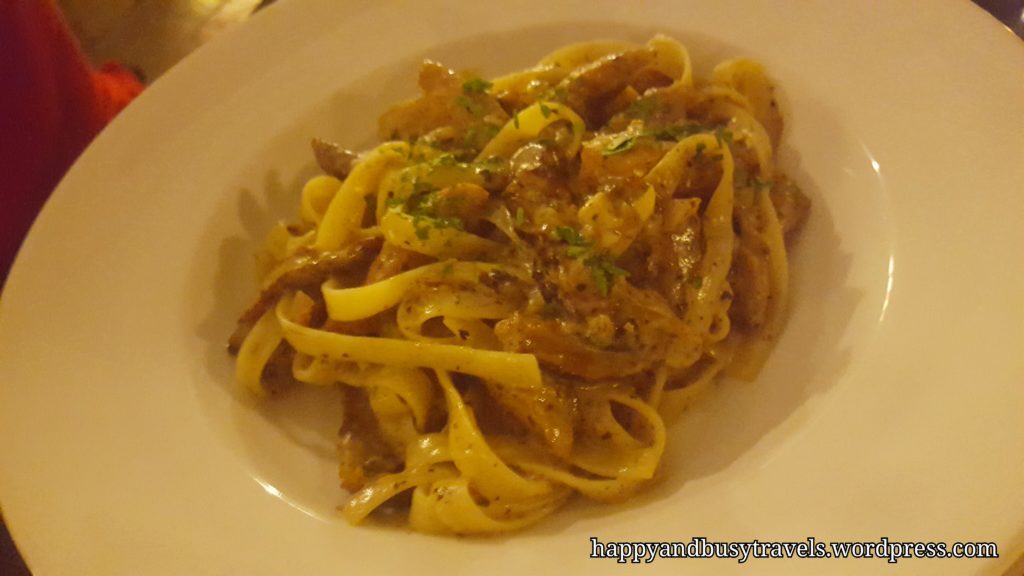 For Paul, he ordered the Fettucine Pasta in black truffle cream sauce with smoked garlic sausage and Shitake mushrooms. He also ordered a side dish, Grilled Jumbo Prawns. Take note that the sides are for the grilled orders only, he ordered for pasta so the Prawns were listed as our side.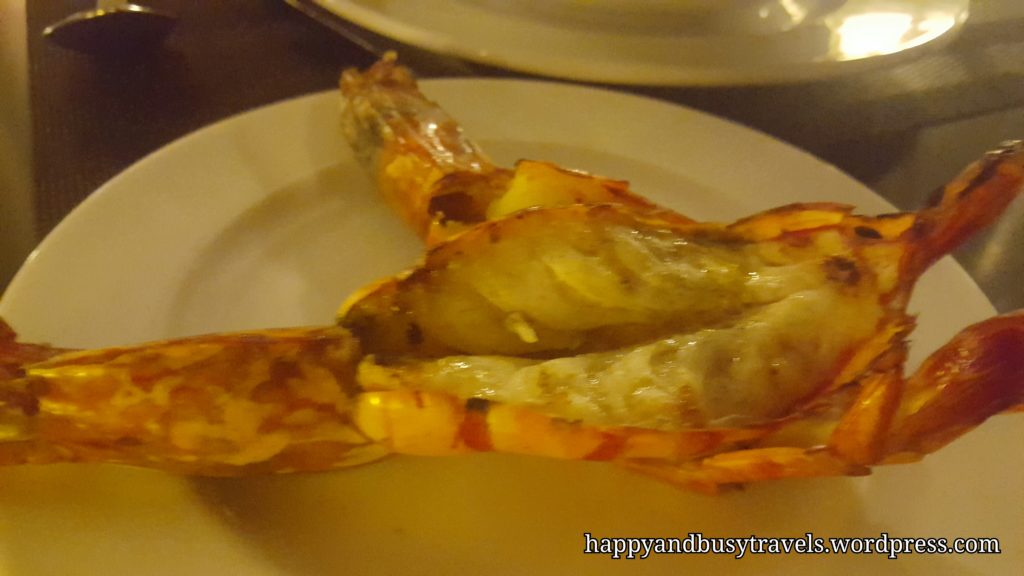 To end the night, we ordered their best seller desert, the Malibu Rum-Poached Pineapple Carpaccio.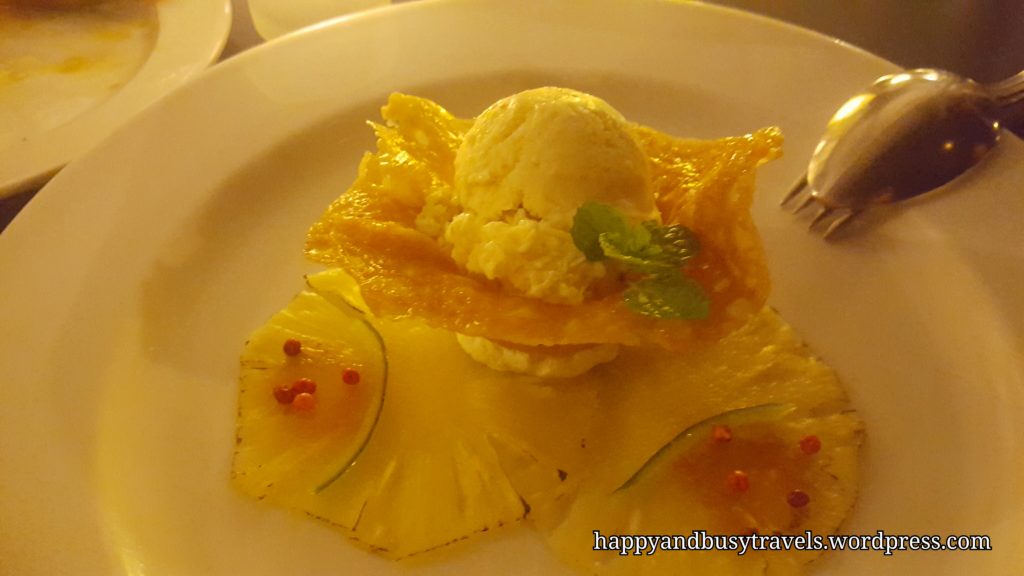 The Malibu Rum-Poached Pineapple Carpaccio is served with pink peppercorn, candied lime peel, and home-made coconut ice cream. We were advised that we should eat the desert by mixing it first. It seems odd to mix everything, but we did, and it tastes better that way. The taste of the peppercorn when mixed will give equal taste to every bite. Just remember to mix it fast because the ice cream will melt.
Notes:
They have 10% service charge
They accept cash or credit card payments
The restaurant is a bit hard to find especially it is located at the back of the compound. Just ask the people around and they can show you where is the restaurant is.
The food is a bit pricey.
Happy and Busy's Smiley
Food  

Location 

Ambiance 

Value for Money 

Service