Just this August 2018, a new food park in Dasmariñas City, Cavite was born. Let me introduce to you The Food Barn.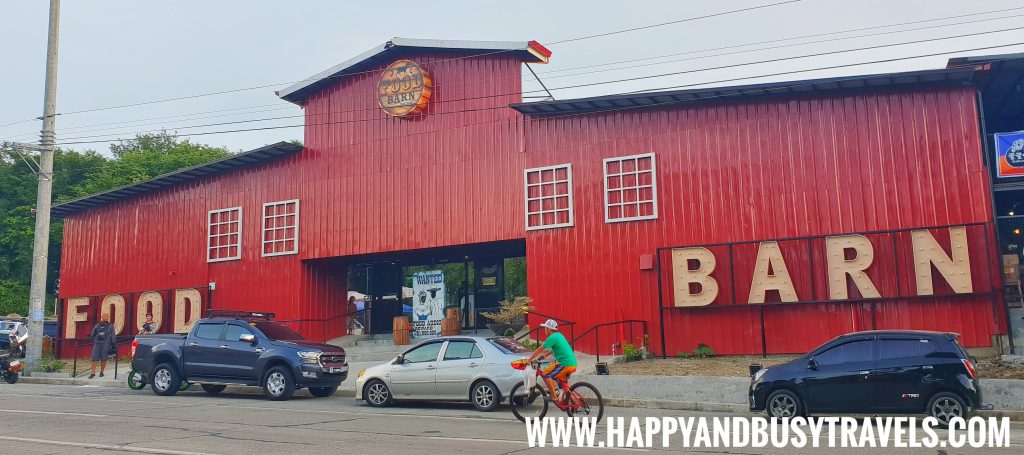 Food parks are awesome because it gives people a chance to enter the food business.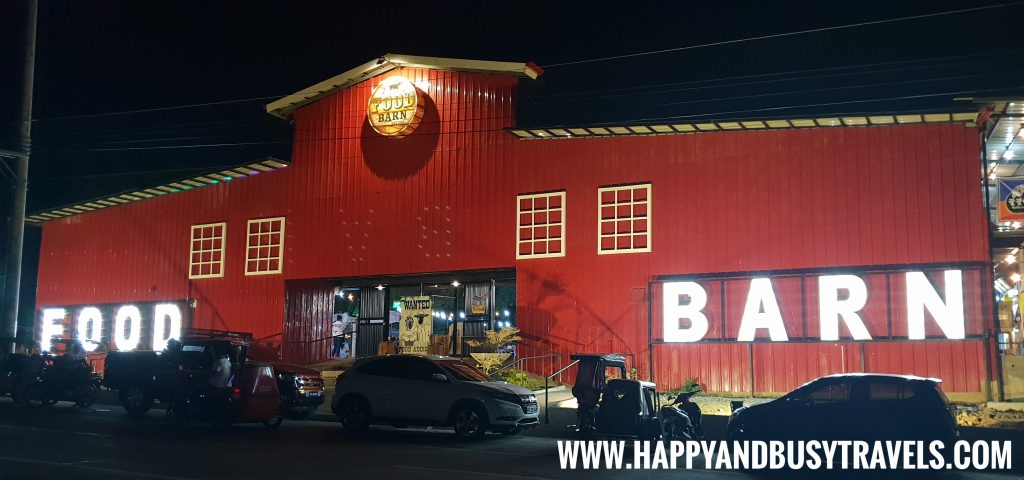 The food park is exactly located here: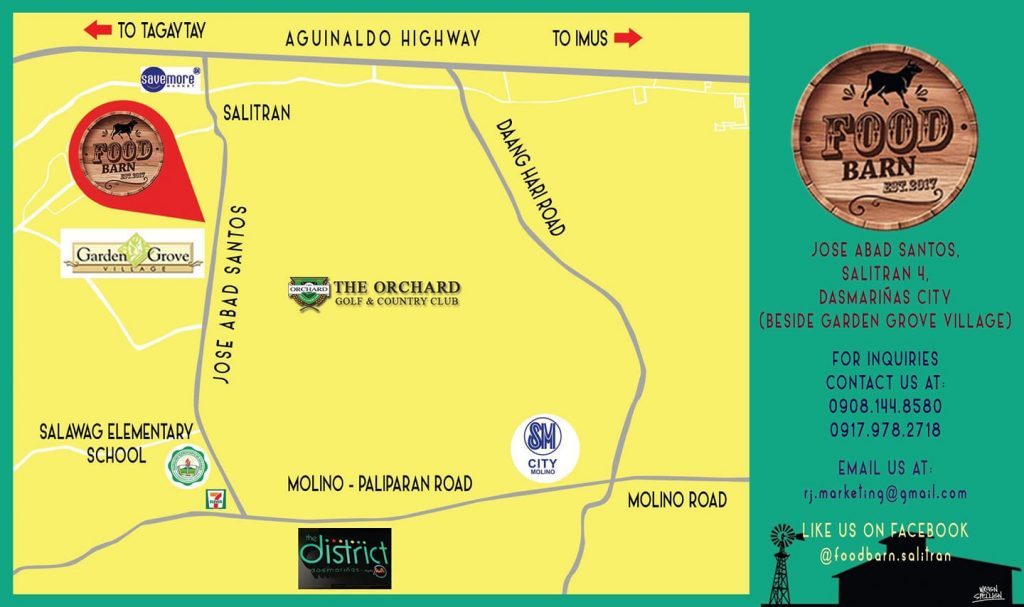 Inside the Food Barn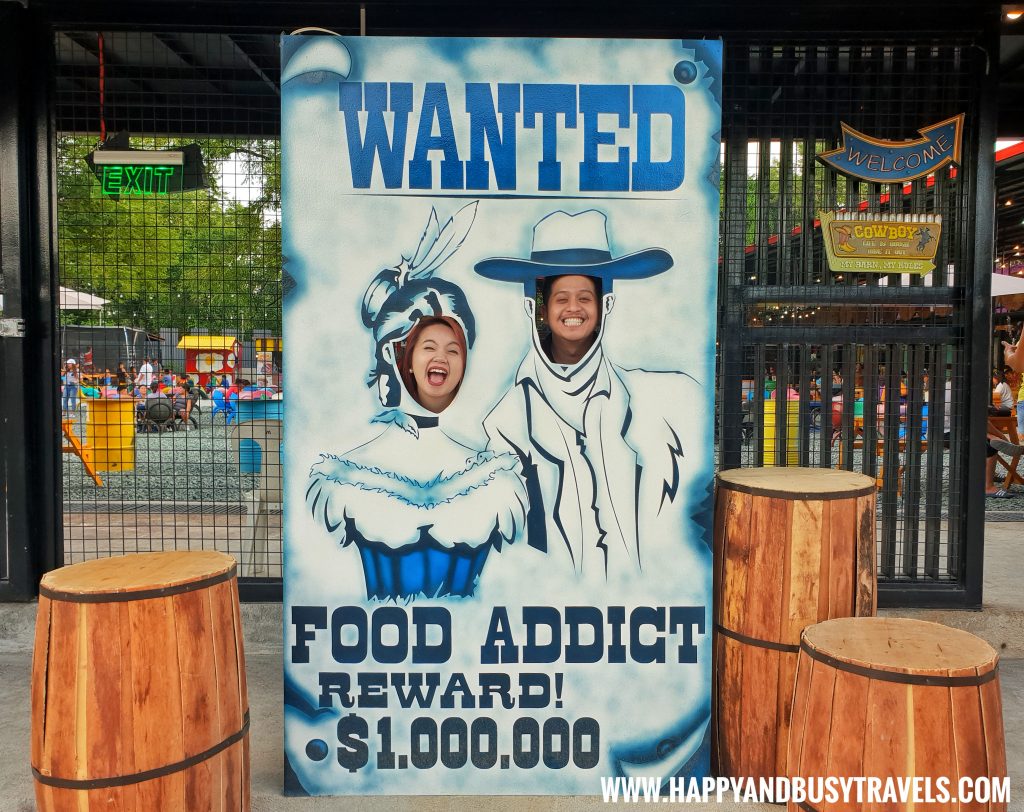 Oh yes we are food addict hahaha, just look at our "sexy" bodies hahhaahah
Inside the food park are various food stalls and seating options.
One option is to seat on these chairs and tables which were made out of old tires.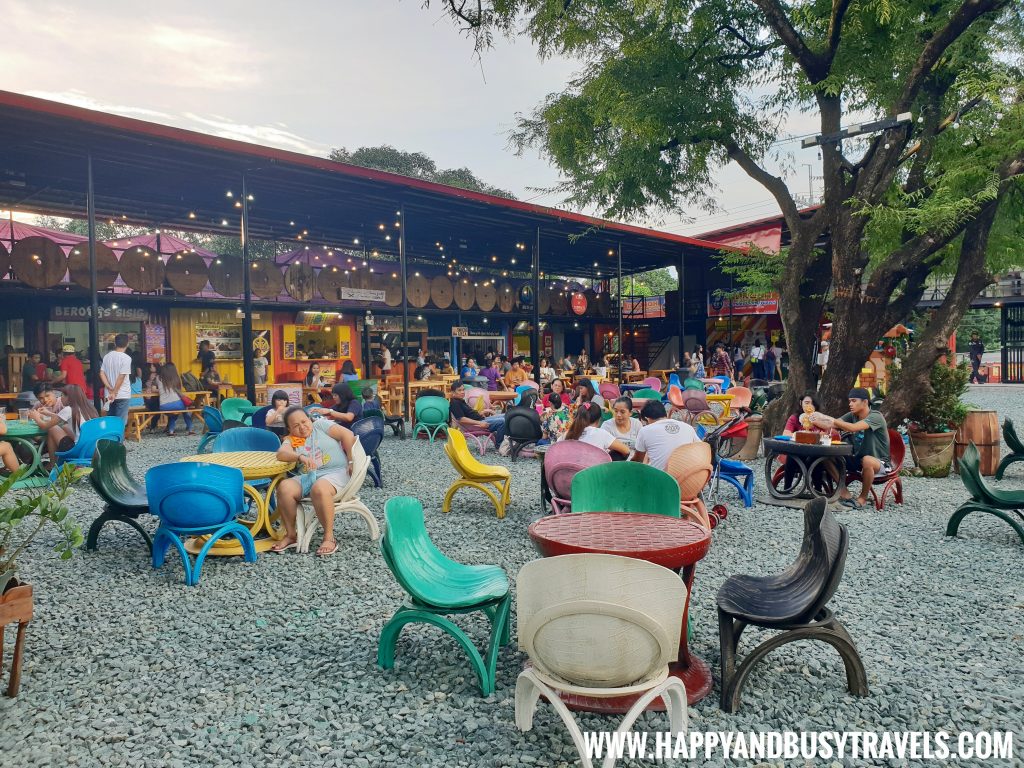 It was good that they use these chairs because it give people the idea of recycling 🙂
There are also tables and chair made out of wood if you do not prefer these chairs.
If you are in the Food Barn for a quick snack, you can just use these cute tables.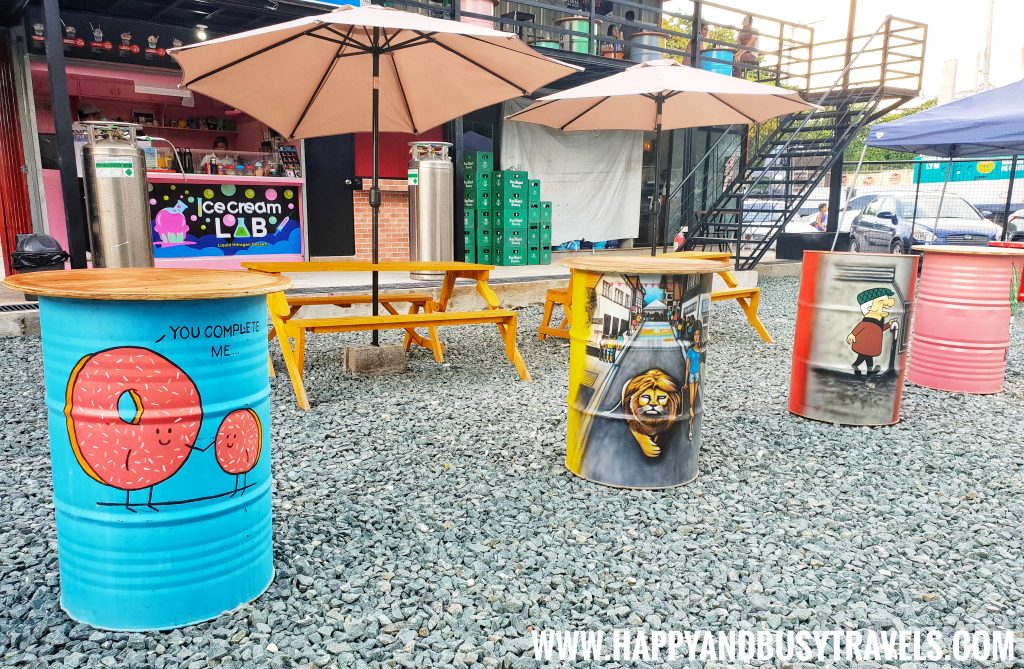 A playground is also available for kids. Just guide your kids to follow the rules to keep the playground clean 🙂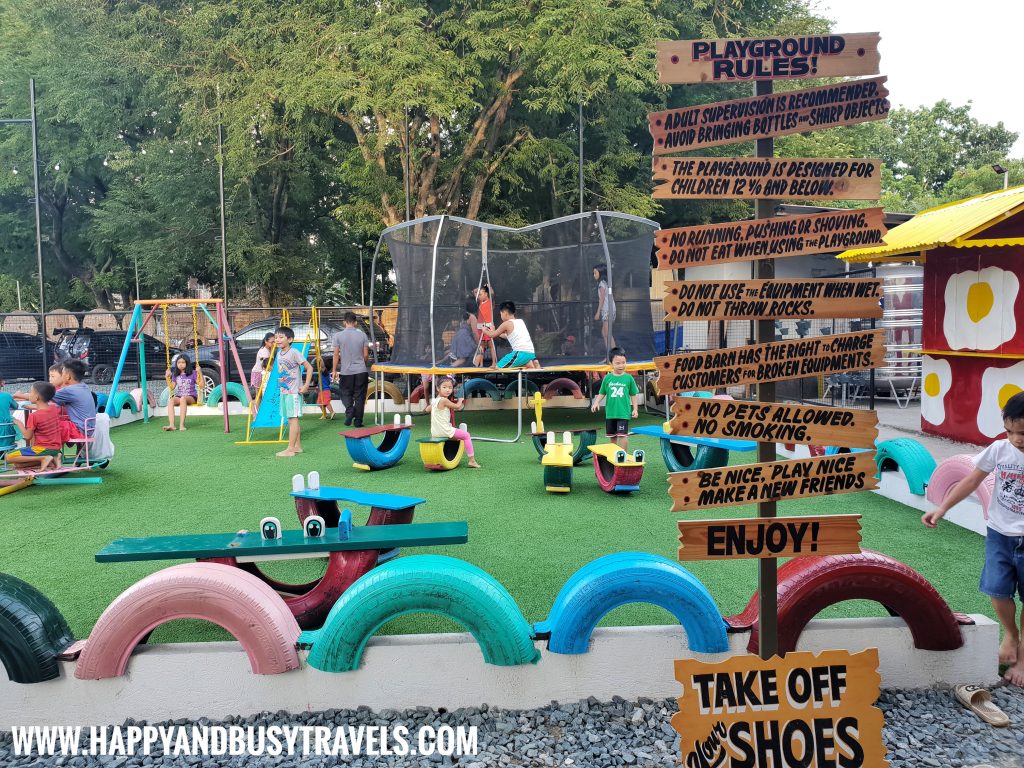 The Food Stalls
There were several food stalls during our visit.
Oasis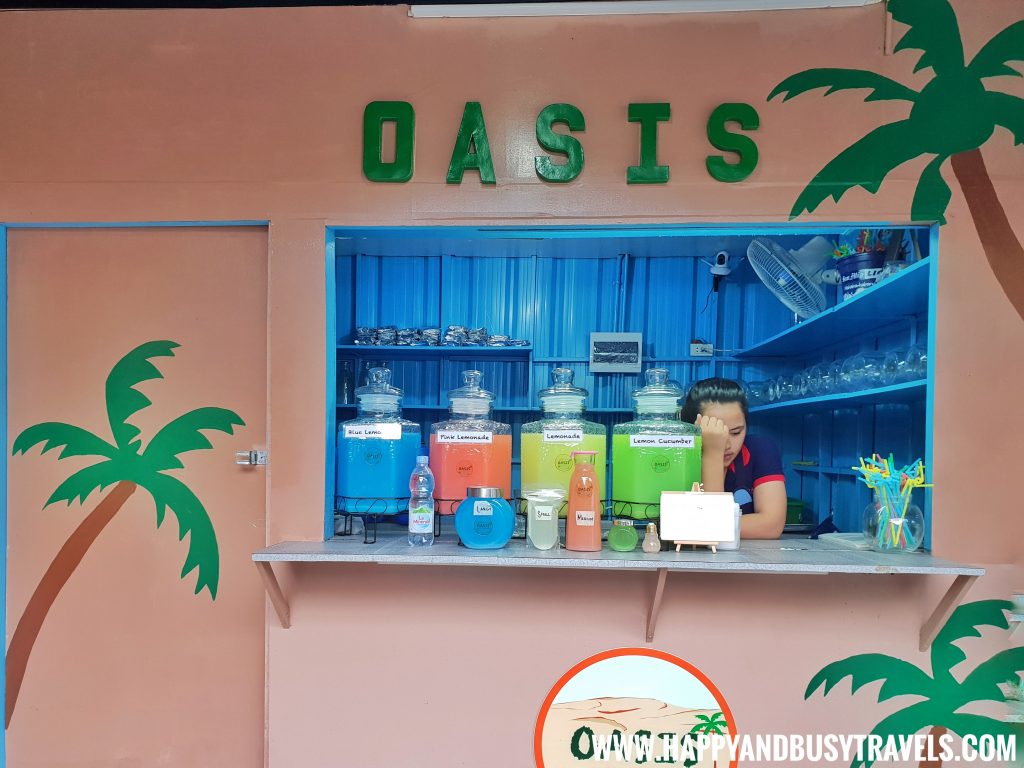 Oasis serves drinks for thirsty diners.
Kulkuri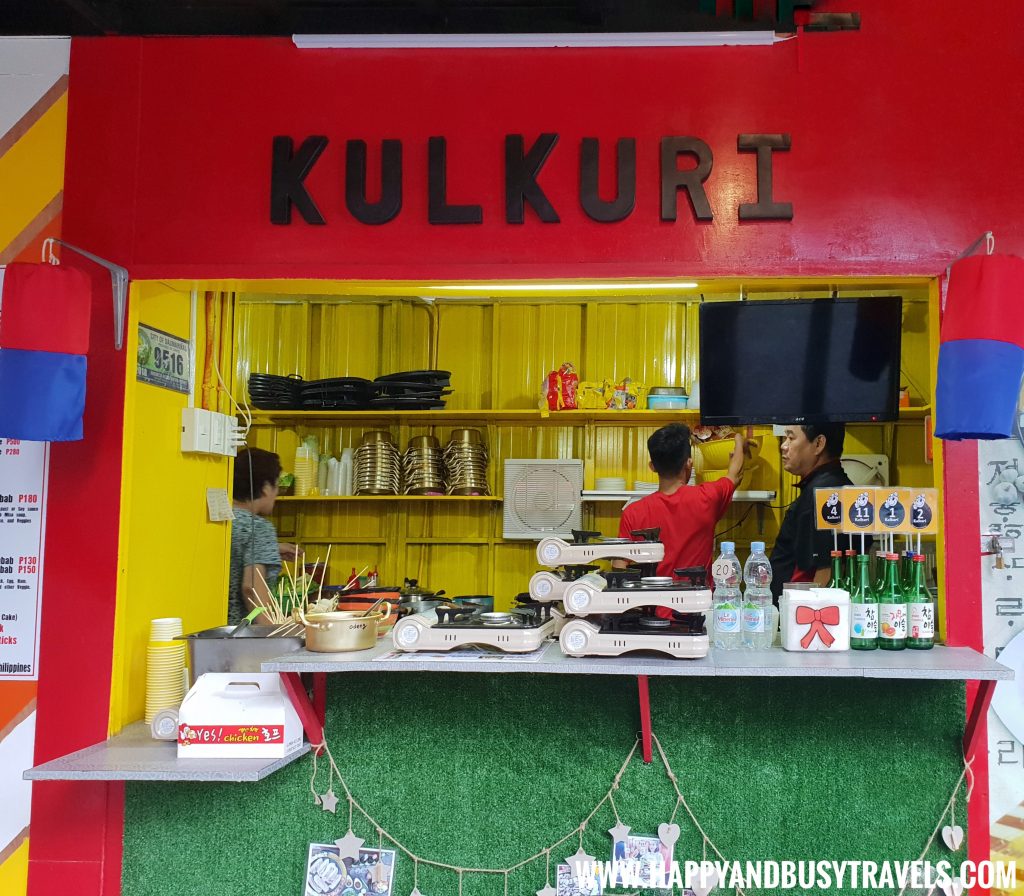 Kulkuri has a Korean inspired menu.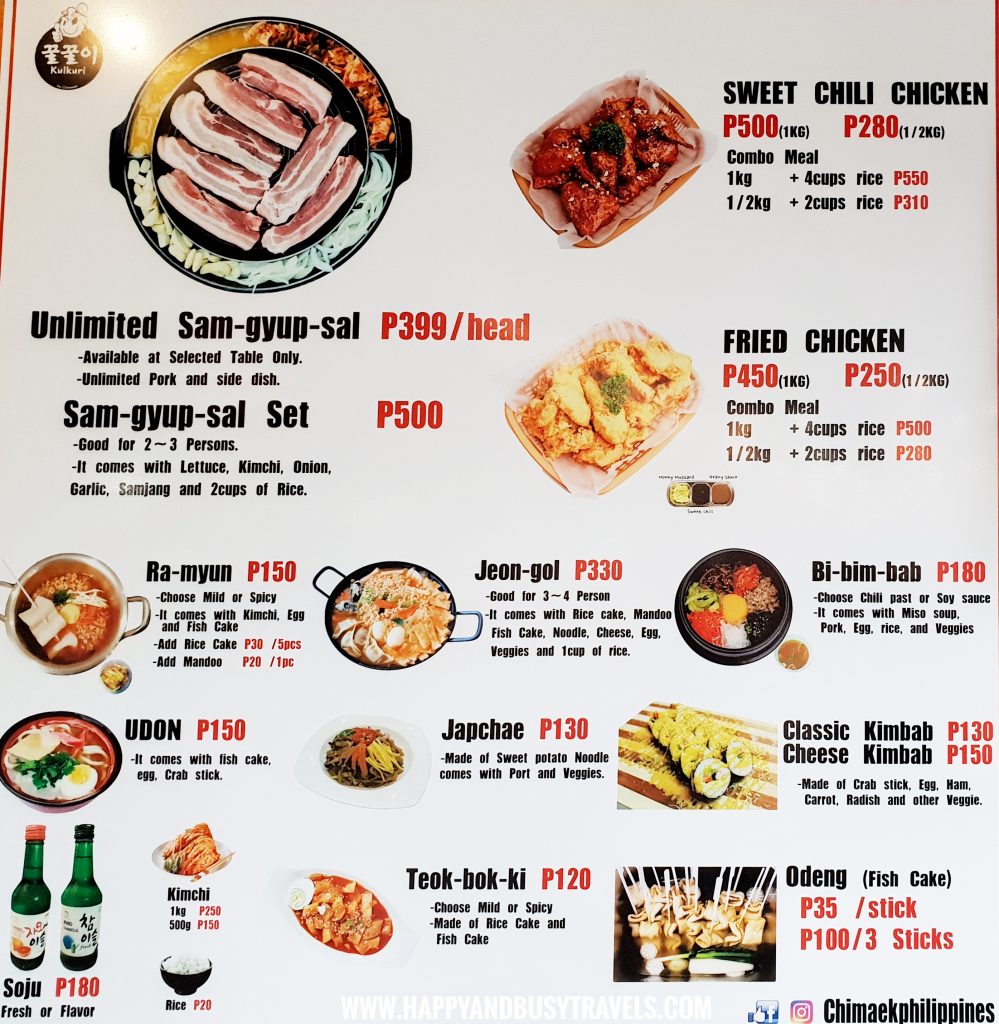 Mess Hall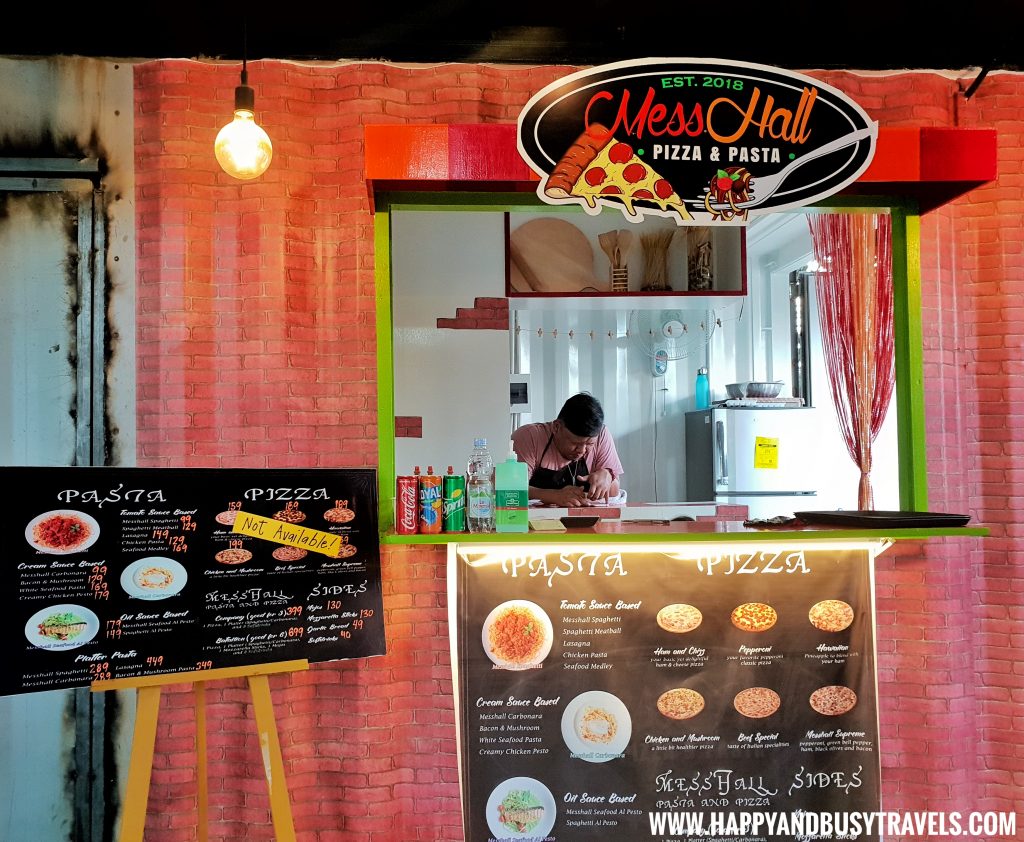 The Mess Hall serves Italian inspired dishes such as Pizza and Pasta.
Toast and Toppings
Toast and Toppings serves Mexican inspired food like Quesadillas and Tacos.

Above Sea Level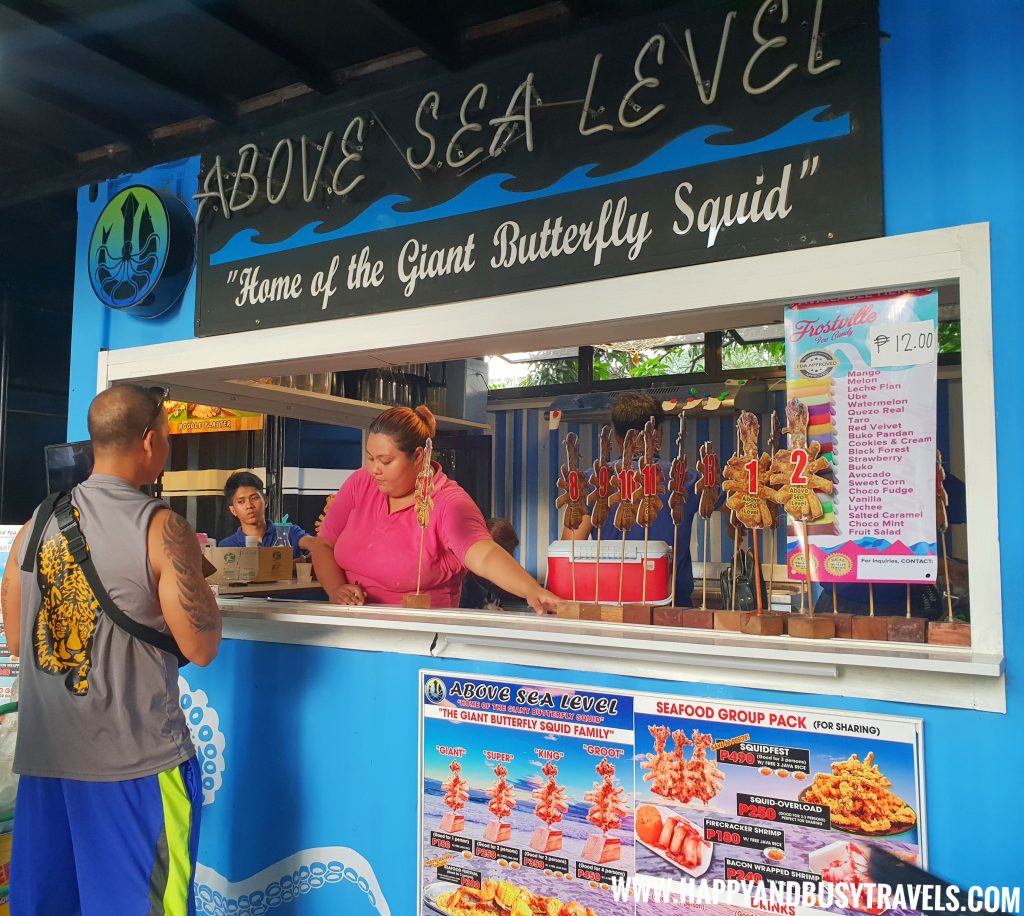 This food stall serves giant squids!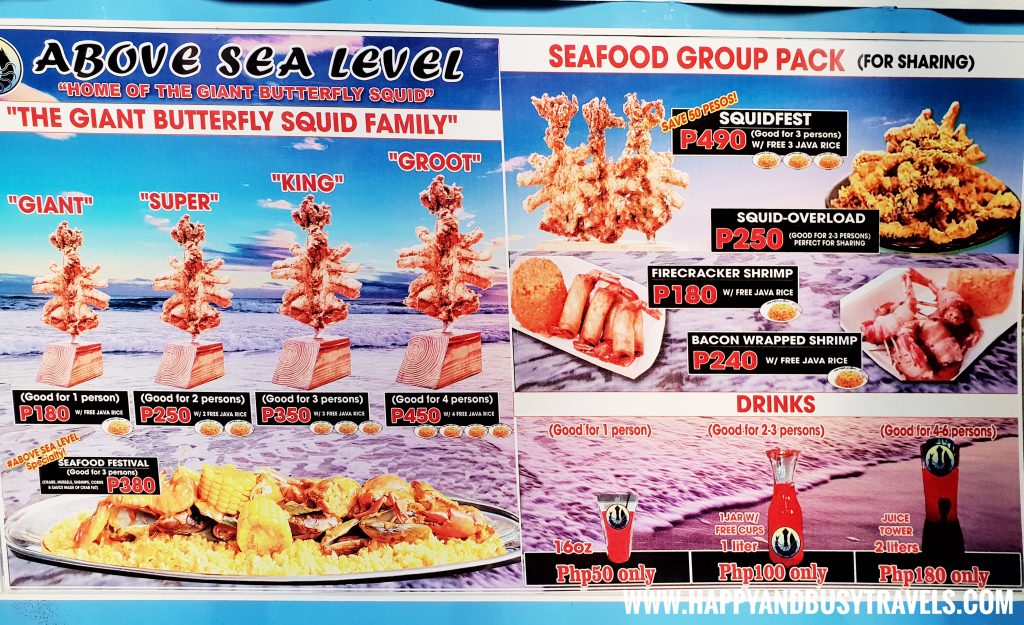 Mate's TapSEAlog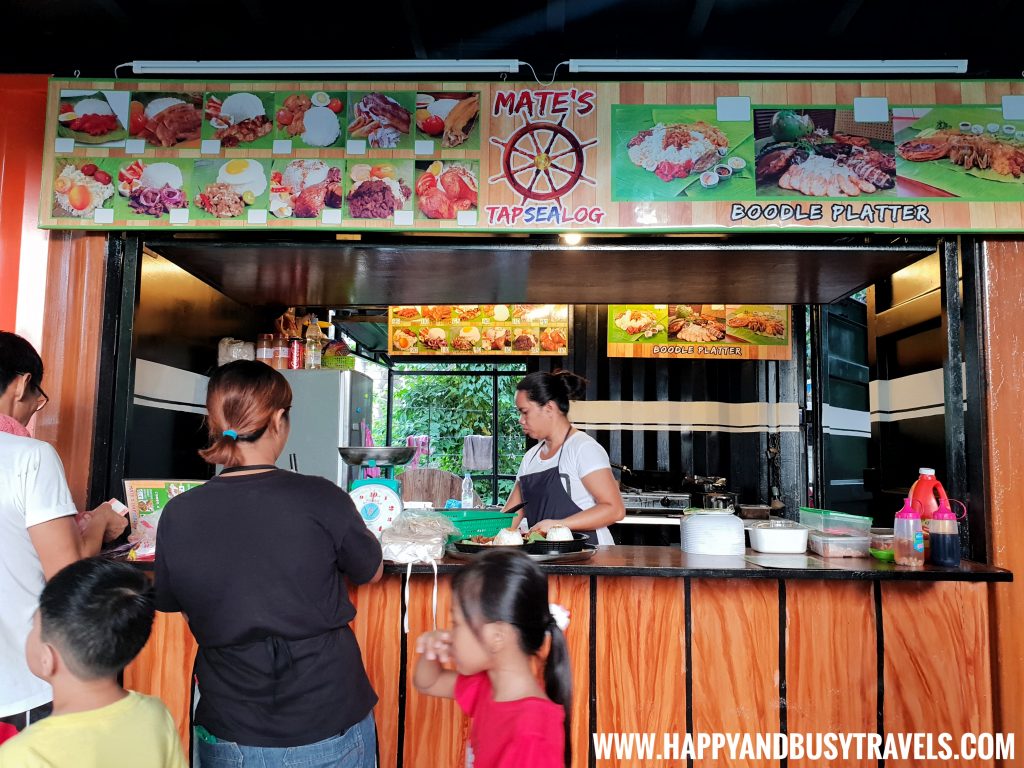 Mate's Tapsealog serves classic Filipino meals. Tapsilog is a mix of a viand, plus sinangag (fried rice), and fried sunny side up egg. The viands are usually Tocino, Liempo, Adobo, Longanisa, etc.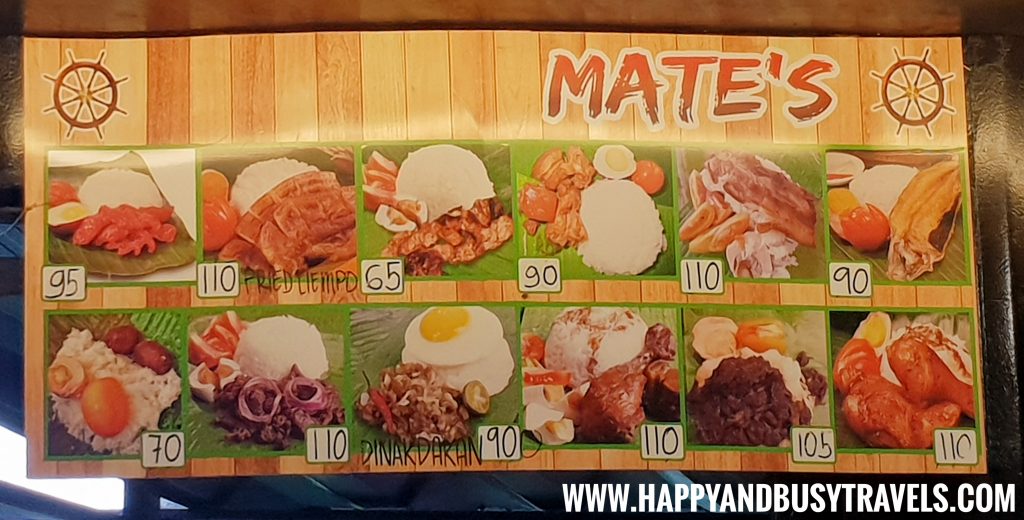 Pica-Pica n' Chillerz Department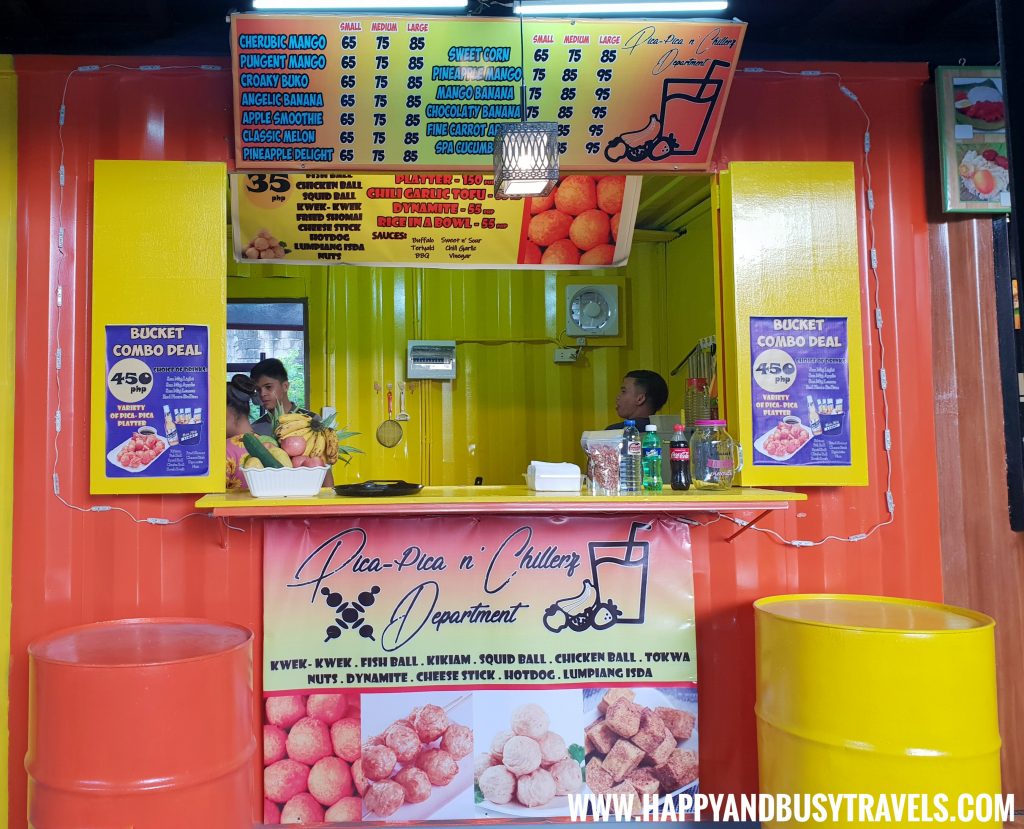 The store sells drinks, and street food like Kwek-Kwek, Fish Ball, Kikiam, Squid Ball, Chicken Ball, and a lot more.

We-Go Wingsman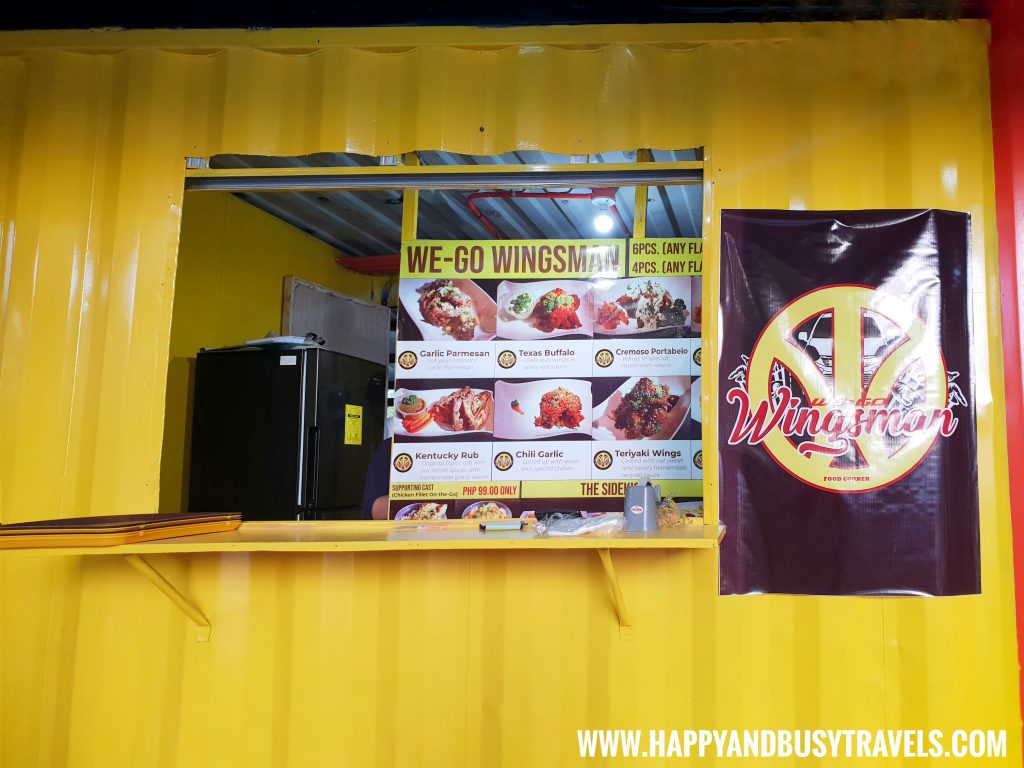 As the name suggests, the store sells different kinds of Chicken Wings in different flavors.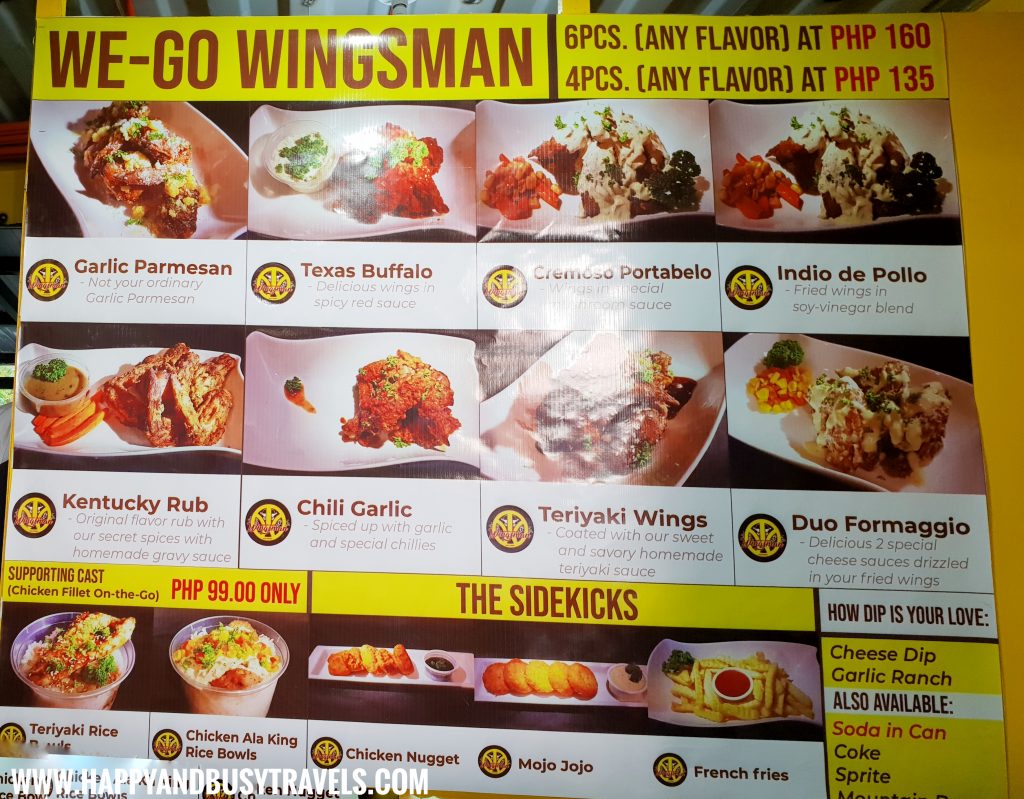 Berong's Sisig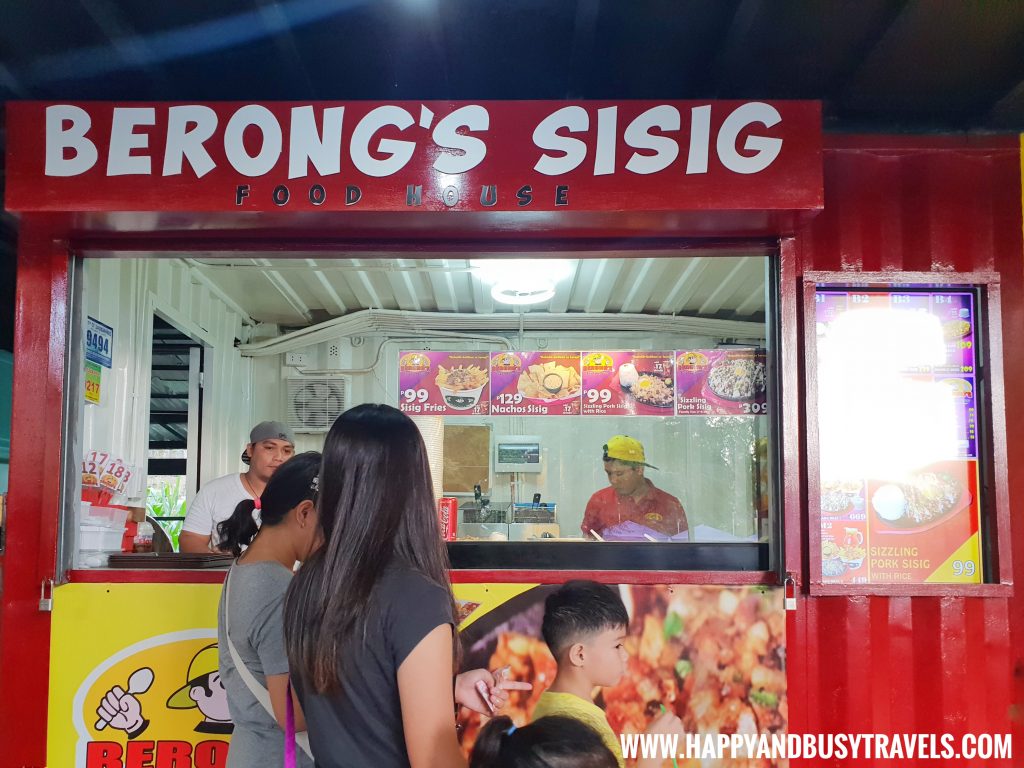 This stall specializes in Sisig, a Filipino dish made out of chopped pig parts.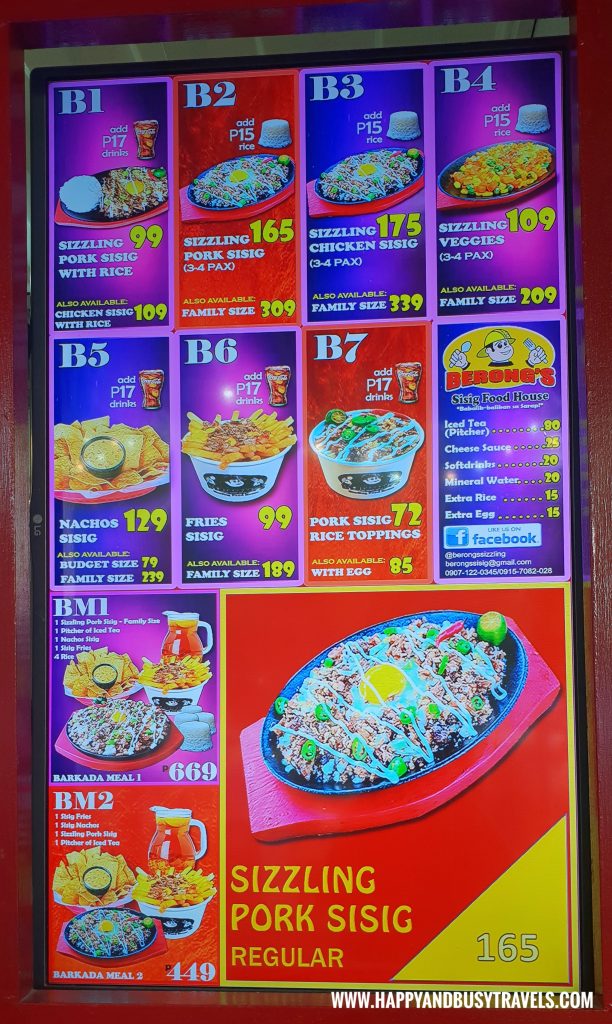 Gobble Bums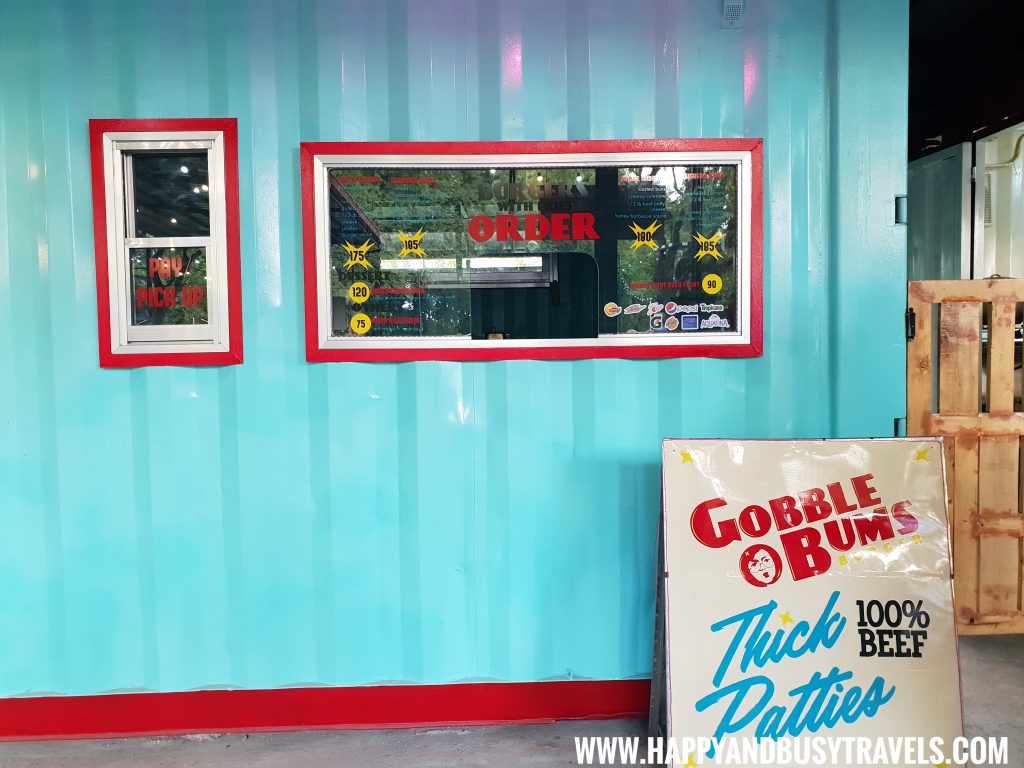 The store was closed during our quick visit. But from judging the store's display, they serve burgers.
The Barnyard Cafe Express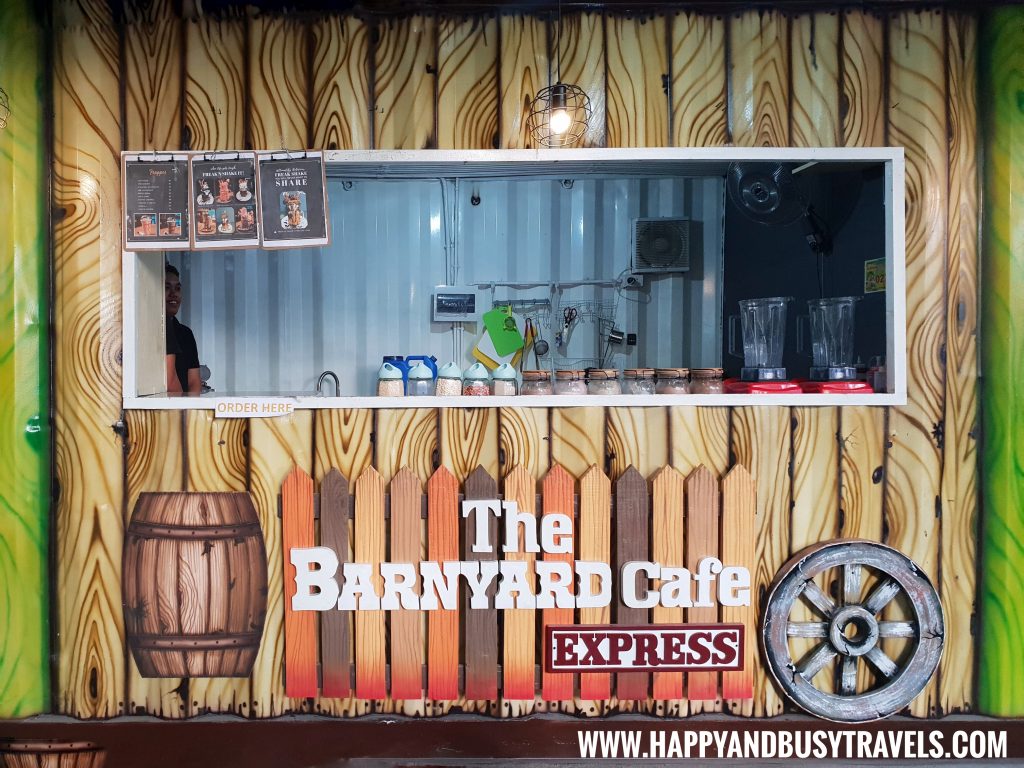 The Barnyard Cafe Express sells different frappe. I think the owner of this stall is the same as the owner of the Barnyard Cafe in the District Dasmariñas.
I already visited their branch there. You can see our experience in their cafe at https://happyandbusytravels.com/2017/07/29/the-barnyard-cafe/
Pizza CONEctions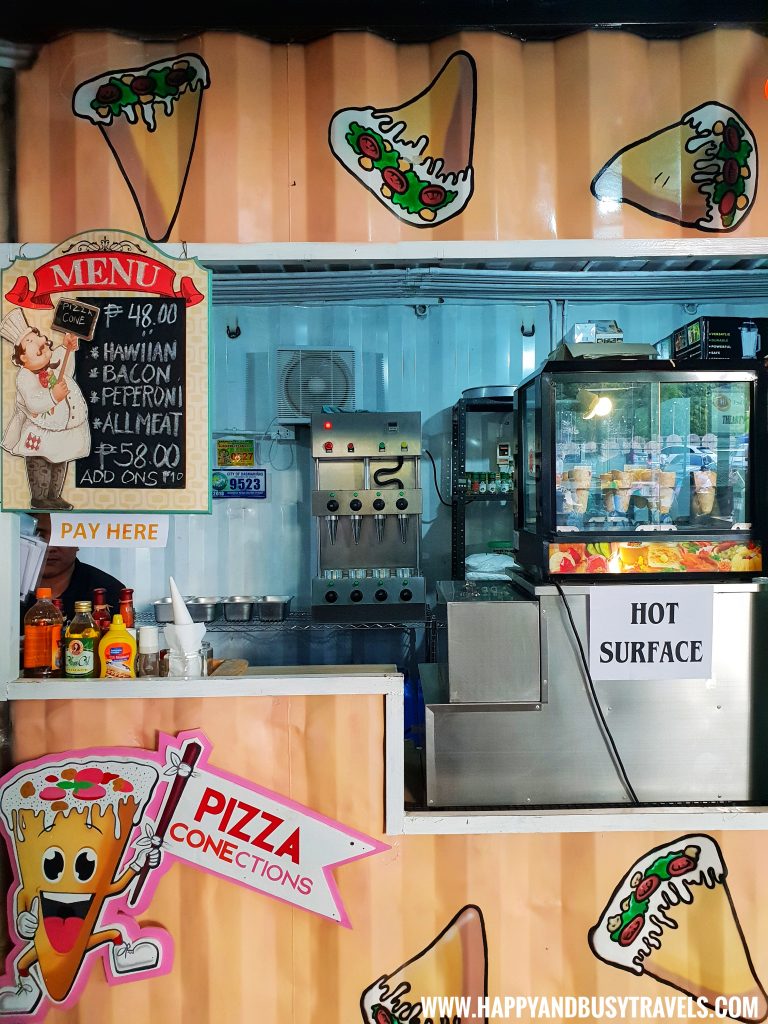 Pizza cones are the specialty of this food stall.
Sweet CONEctions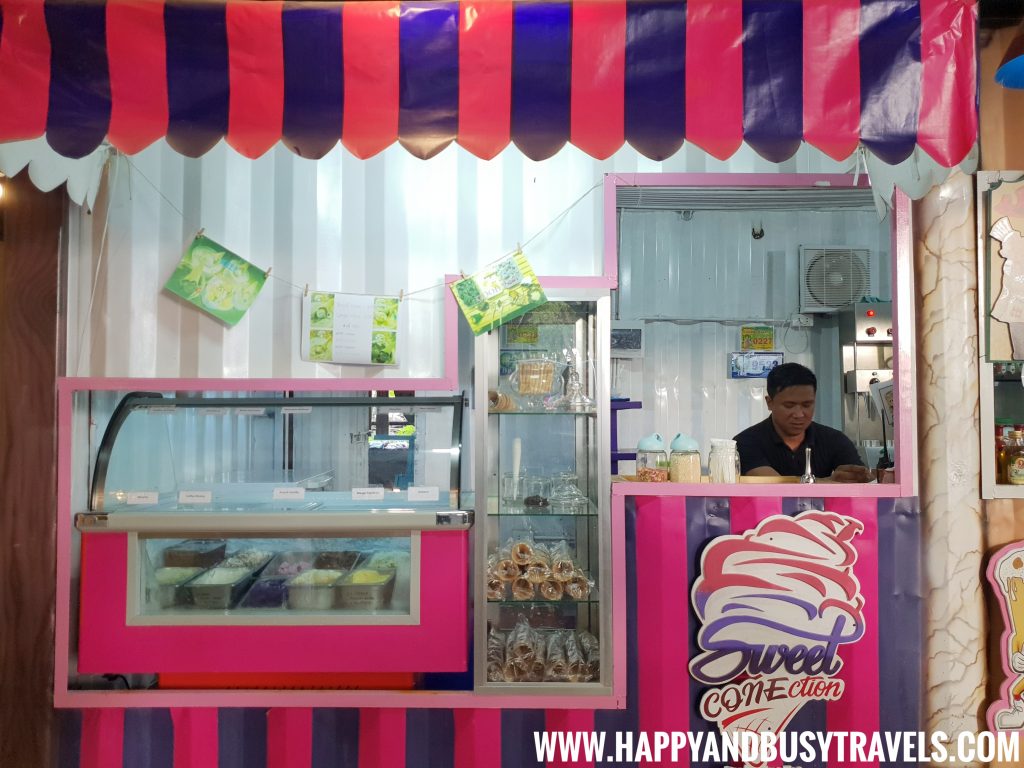 What is a meal if there is no dessert? Of course there is a food stall who sells ice cream 🙂
Tea Yard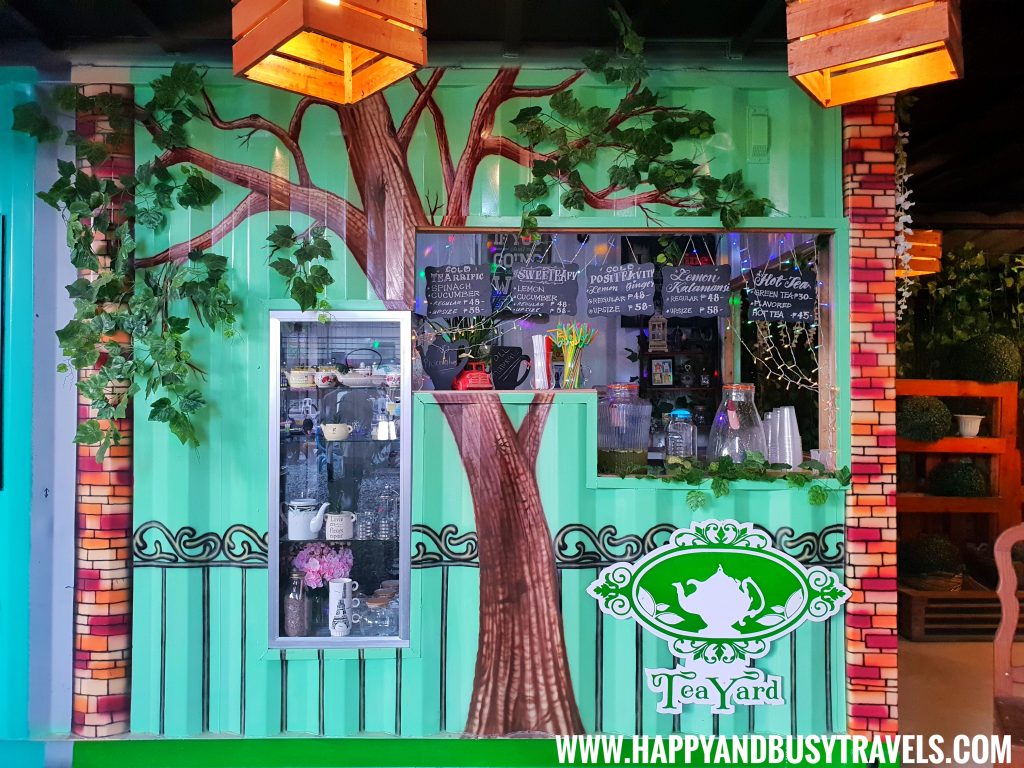 The tea yard has an extension…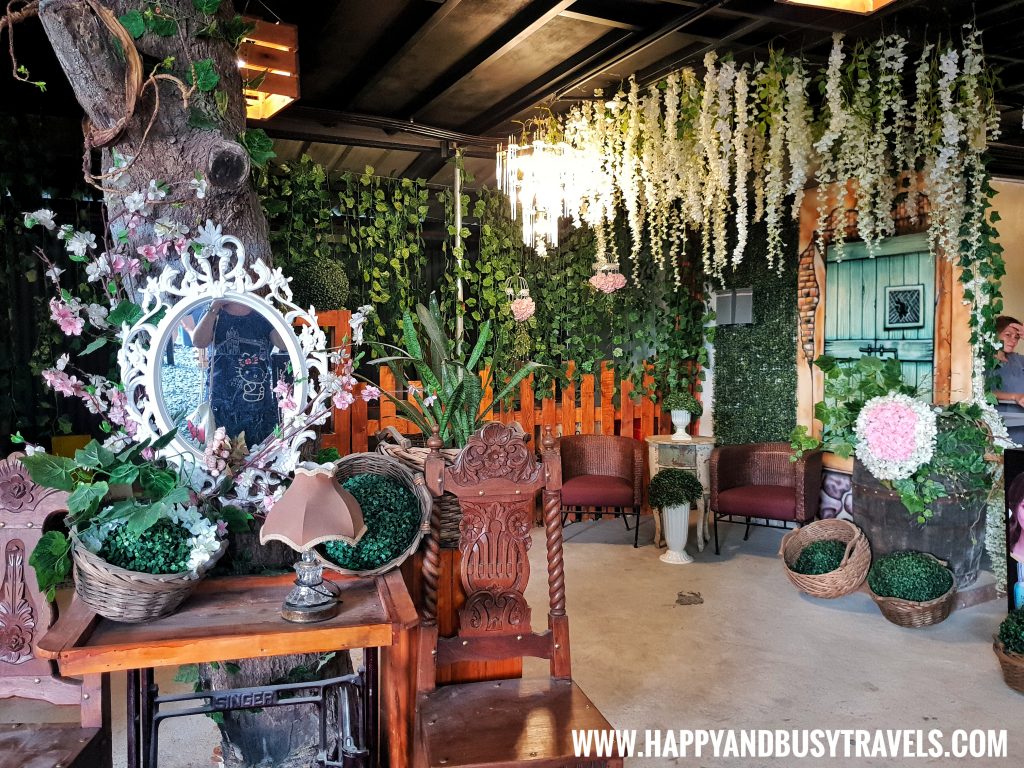 It's so cute, there is a mini yard that you can enjoy your tea.

Don Rakim Hot Dog Corner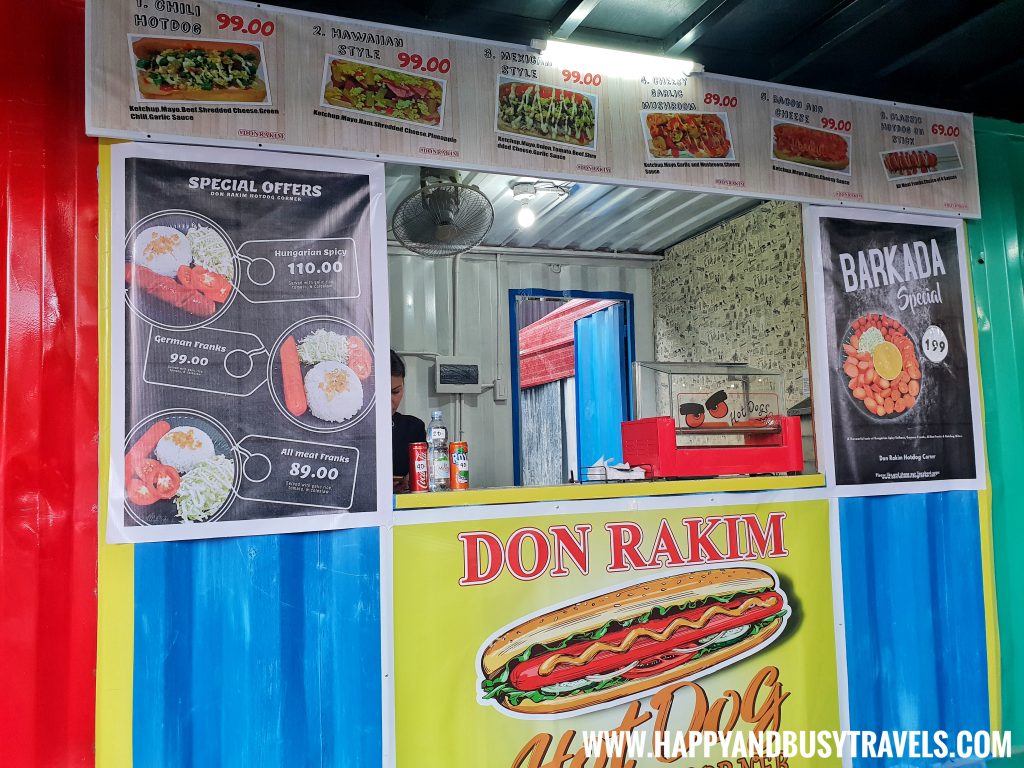 GF Whacky's Food Hub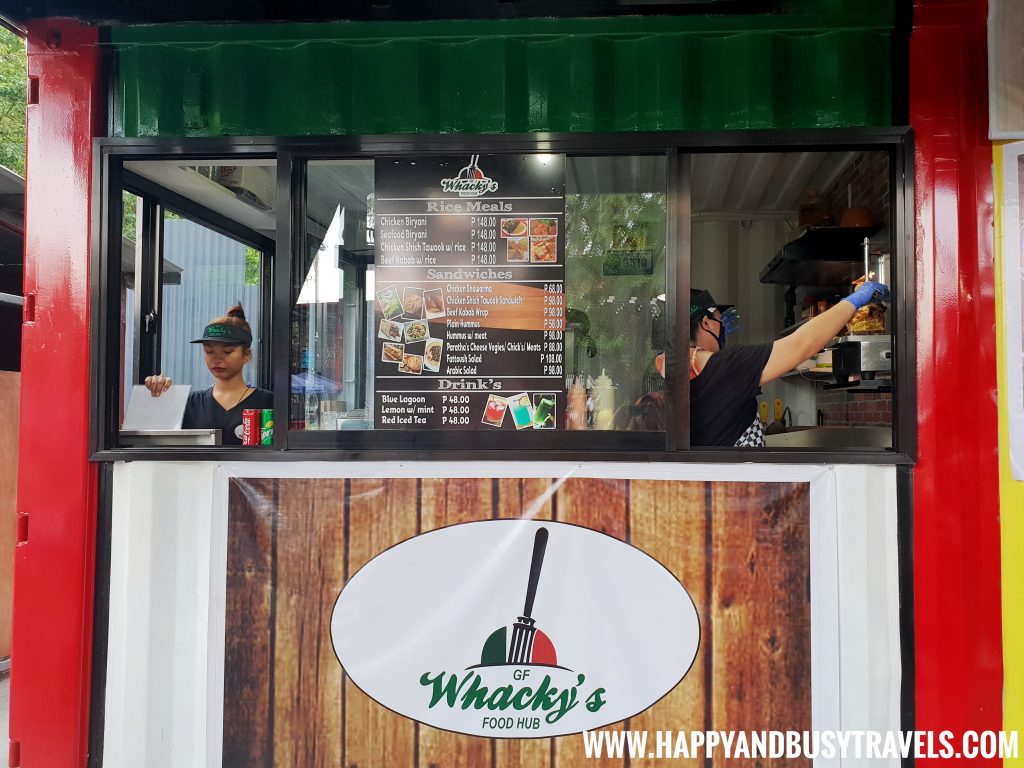 Waffledable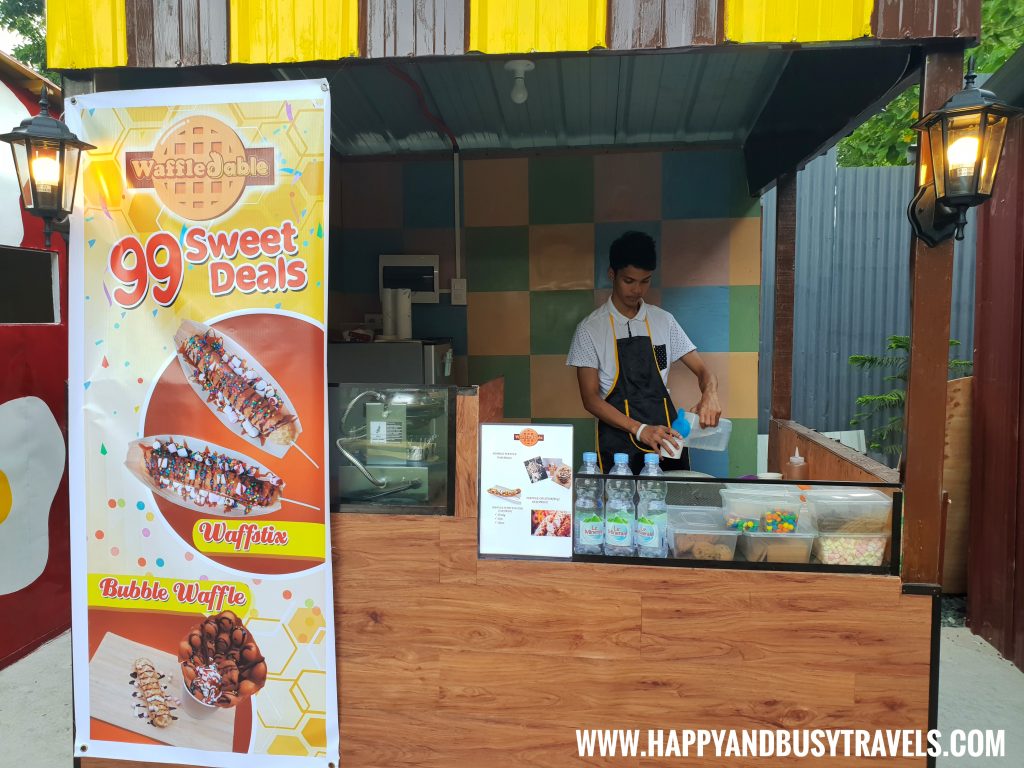 Pinoy Pao O' Noddle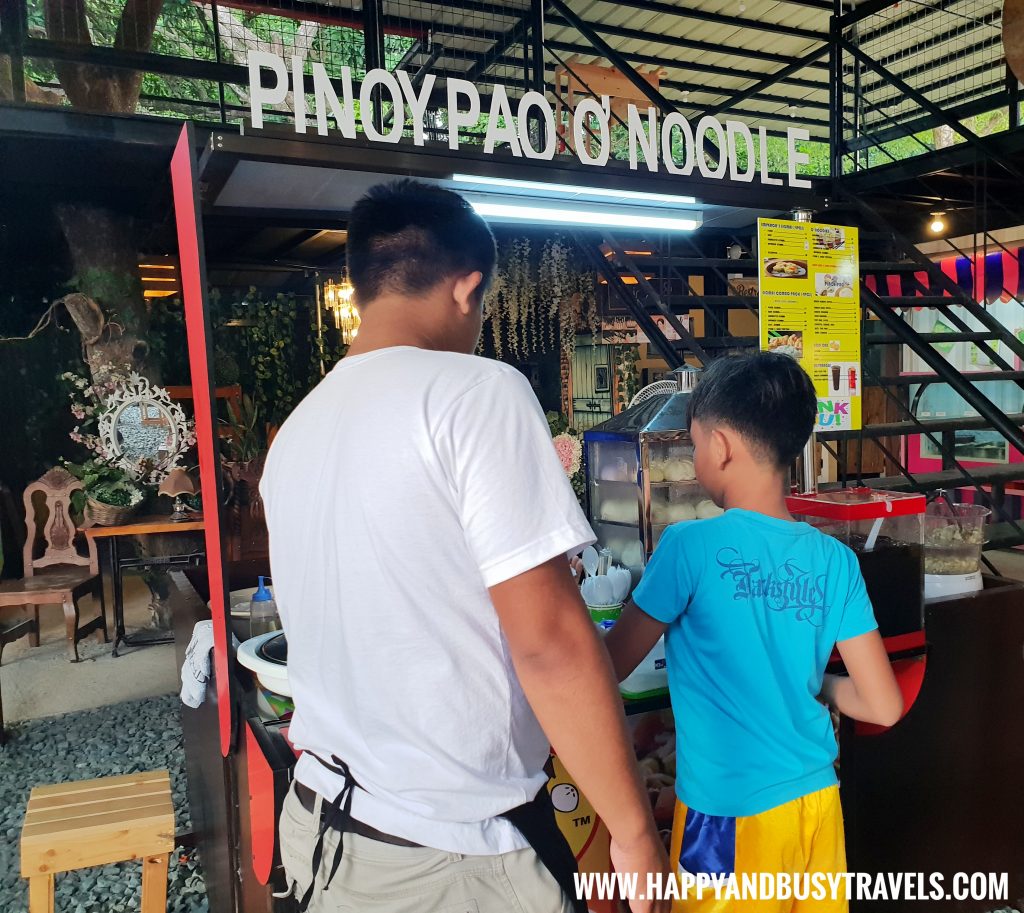 This food stall's location is not the same as the others. It is located beside the stairs and in front of the Tea Yard. Pinoy Pao sells Noodles, Siomai, and Siopao, the classic favorites of Filipino-Chinese.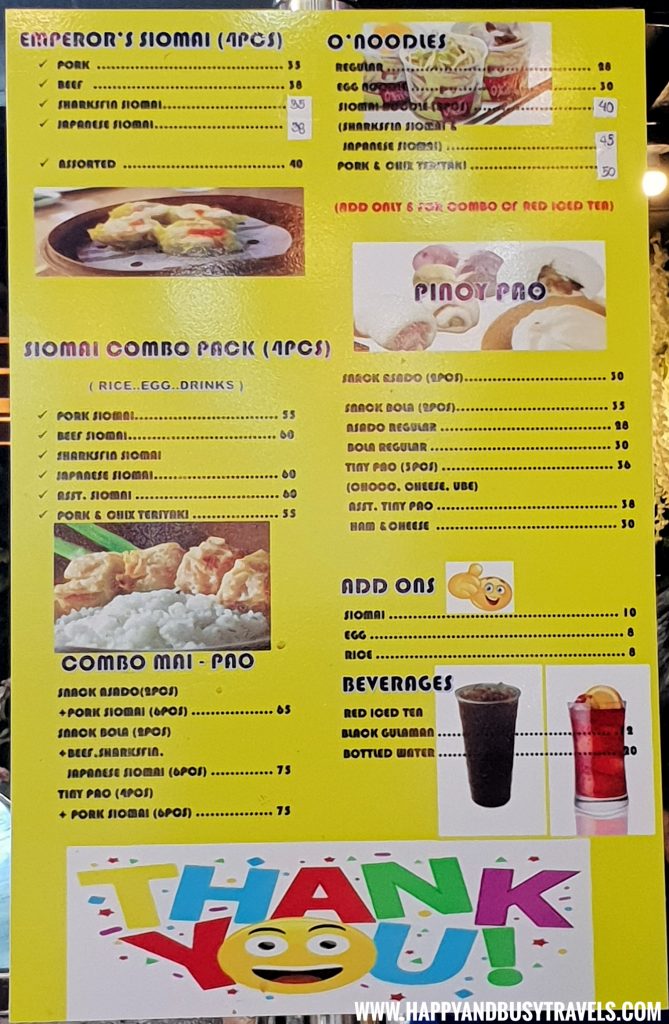 Ice Cream Lab
The Ice Cream Lab also sells ice cream but with a twist. They use Liquid Nitrogen to make the ice cream instantly.
We did not buy any food because we just had our late lunch when we passed by the food park.
Please take note that this is just a store guide. We'll post our experience as soon as we come back and order some of the dishes.
More details about Food Barn
Address: Jose Abad Santos, Salitran 4, Dasmariñas City, Cavite
Facebook: https://www.facebook.com/foodbarn.dasma/
Operating hours: 3:00 PM – 12:00 AM
Contact Numbers: +63908 144 8580 ; +63917 978 2718
Email: [email protected]
Notes
Only cash payments are accepted.
There is a parking area, but at night the parking area can't accommodate all of the customers.
Happy and Busy's Smileys
Food – Can't judge right now.
Location 

Ambiance 

Value for money – Can't judge right now.
Service  – Can't judge right now.
Comfort Rooms – They have comfort rooms but I forgot to check it out