Galli Spanish Restaurant, Tagaytay
Are you looking for where to eat in Tagaytay? Galli Spanish Restaurant is for you. This is a restaurant that specializes in Spanish Cuisine, so you'll be experiencing the authenticity of the cuisine, plus the nice intimate ambiance while dining here.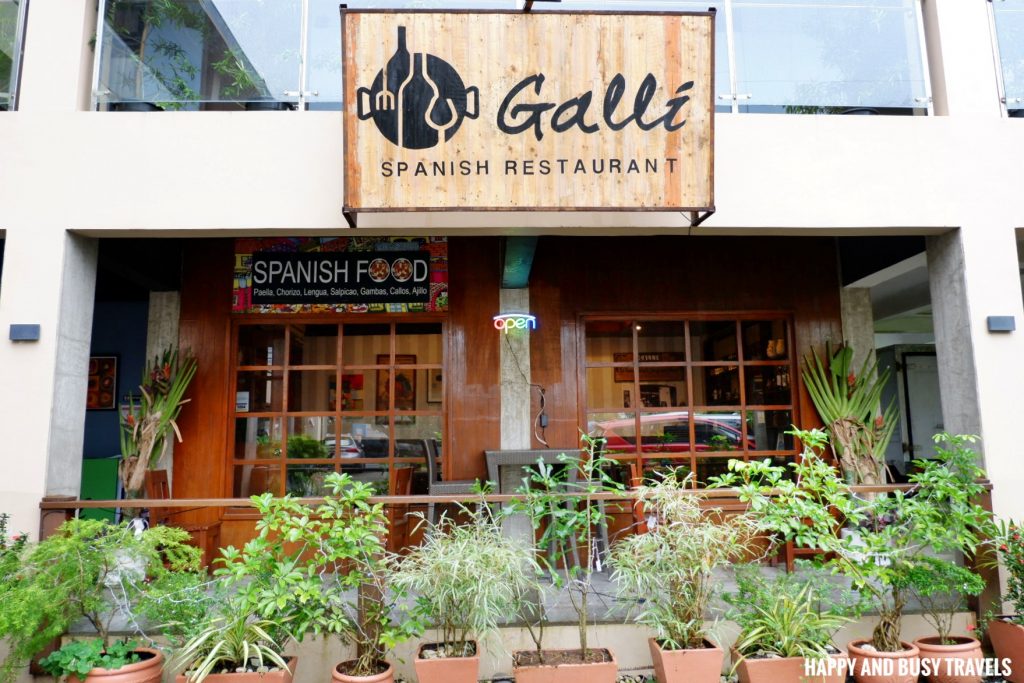 Important Information
Facebook: https://www.facebook.com/GalliSpanish
Contact No.: 0936 9809656
Operating Hours: 11AM – 9PM
Address: Purok 157, Tagaytay Main Road, Sungay East, Tagaytay City, Cavite
Reservation is highly encouraged.
Inside Galli Spanish Restaurant
Galli Spanish Restaurant has an area which is very suitable for those who would like an intimate gathering, or just simply a lunch or dinner. Even though the space is not that huge, you'll feel the nice ambiance of eating in a Spanish restaurant.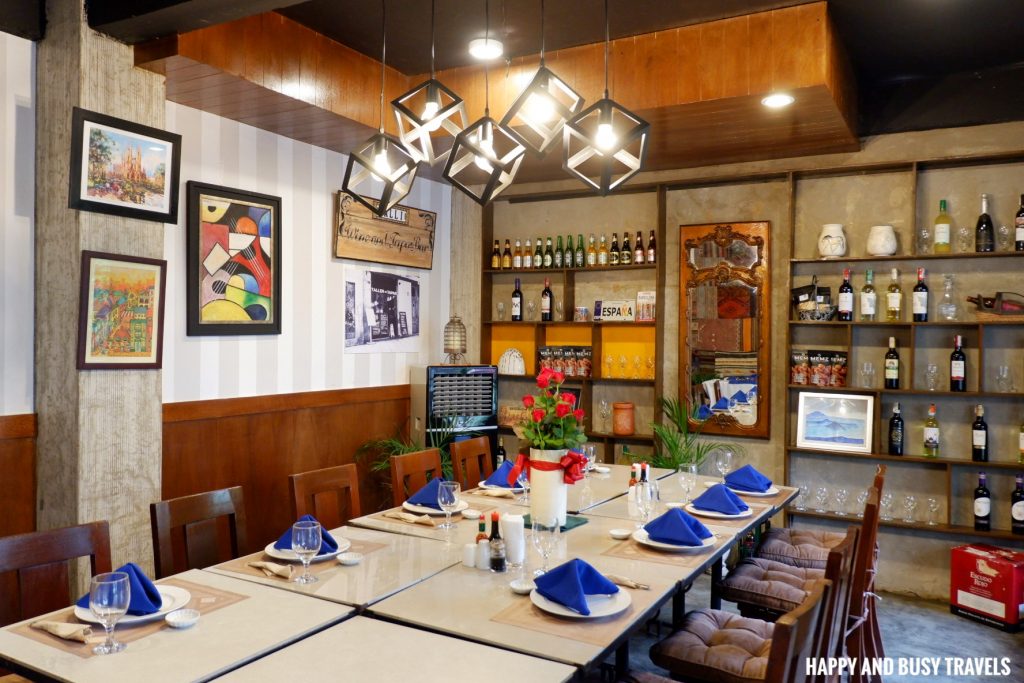 Food and Drinks
Wine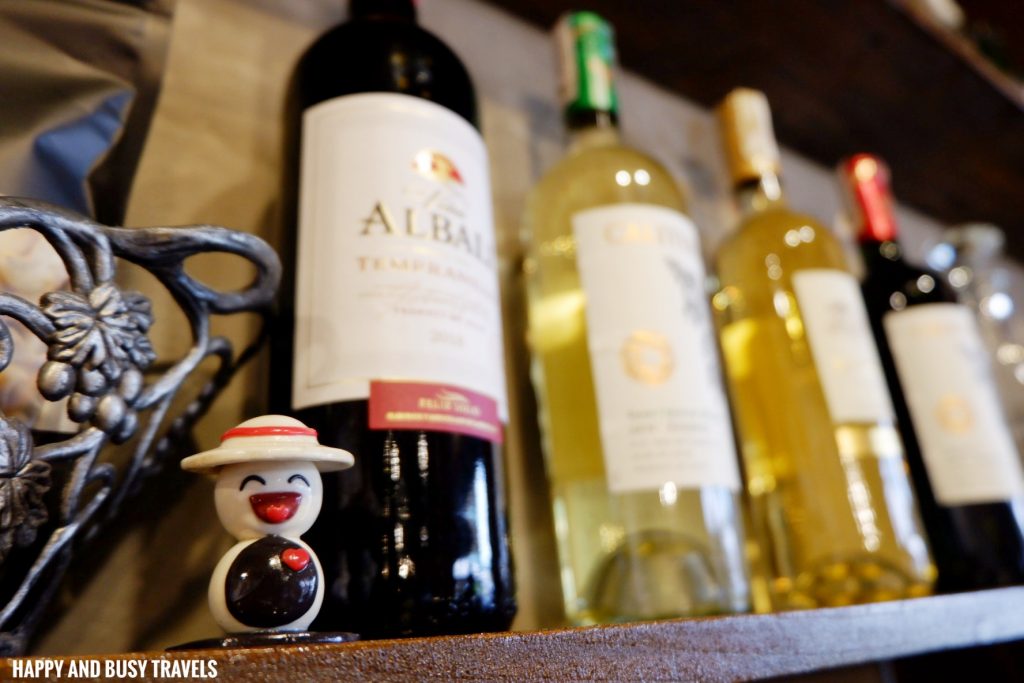 As soon as entered the restaurant, of course we saw the bottles of wine. So, we ordered some and tasted it.
Tapas
Shrimp Gambas
This one is a classic dish in Spanish cuisine. So, we were excited to taste it. There are around 7 to 8 pieces of shrimp, and it is nicely cooked. I can easily taste the combination of the Shrimp, Garlic, and Olive Oil.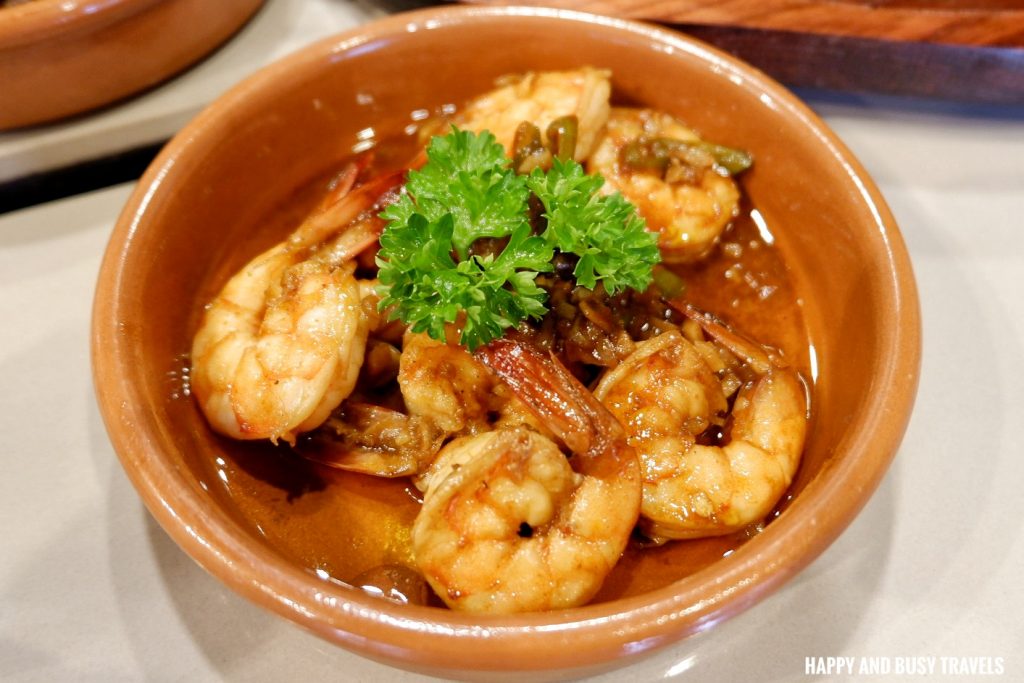 Chorizo Frito
Another classic Spanish Tapa. The Chorizo is served with a lot of garlic slices and a dash of olive oil. While eating, it is just like shifting from the seafood (Shrimp Gambas) to eating Pork.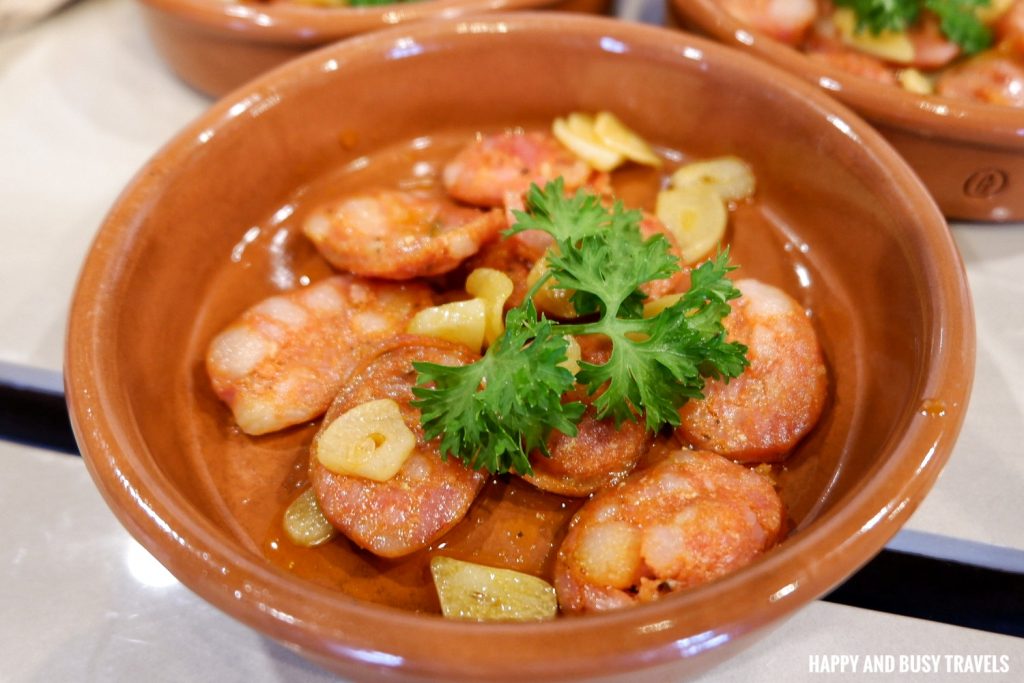 Wagyu Beef Salpicao
This is one of my favorite dishes in the Spanish cuisine, because it is so tasty! It can be eaten with rice, or topped on pasta. There are various version of the salpicao, but this one is the best.
Main Entree
Oxtail Casserole
This one is close to our hearts, because this dish will always remind us of the Filipino dishes with Tomato Sauce.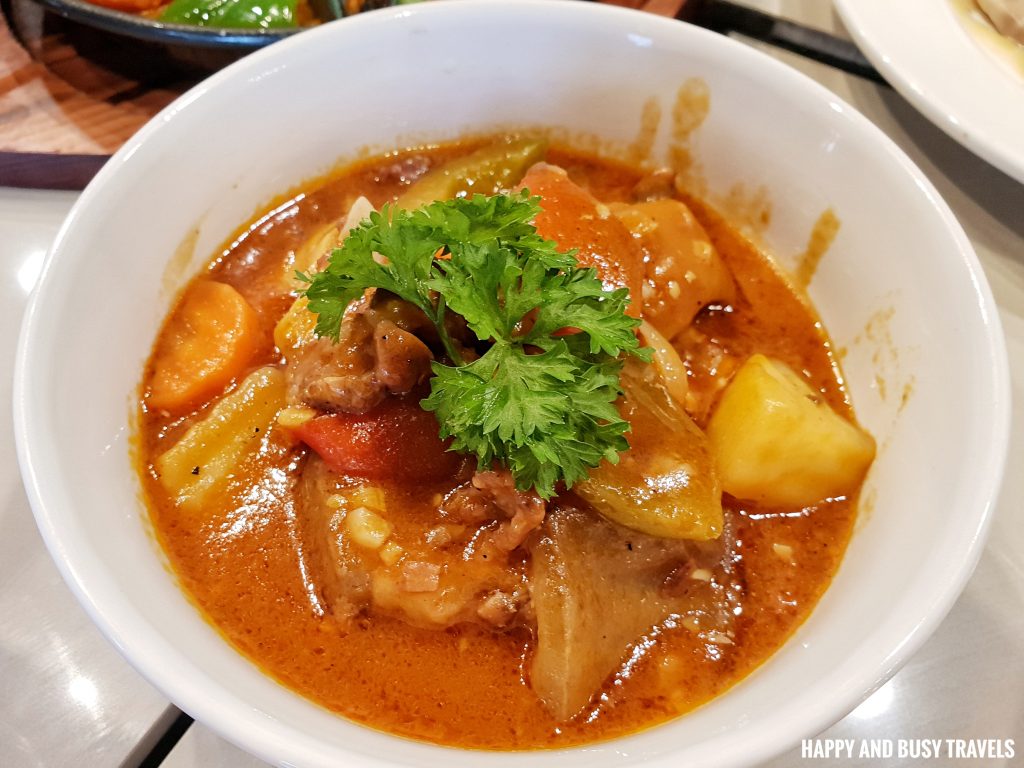 Callos ala Madrillena
I love how they cooked the Callos because it reminds me of when we cook Callos in our home. But of course this is more delicious hahaha. It's just so homey that I can't get enough of this dish.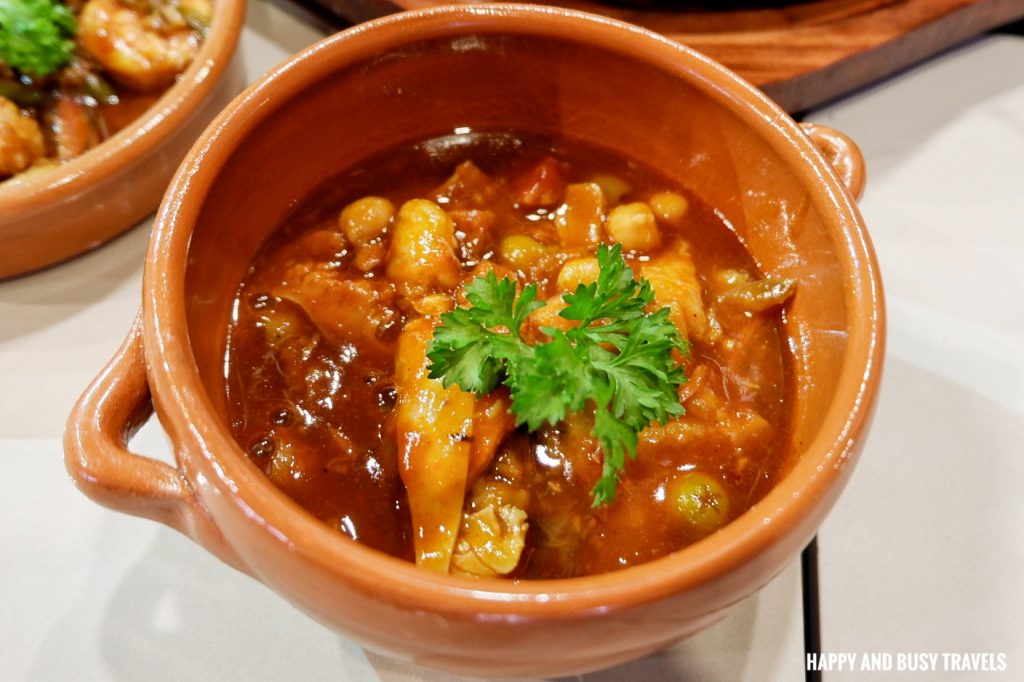 Lengua Con Setas
We love this Lengua! It is cooked so soft and it tasted great! This is one of our favorites.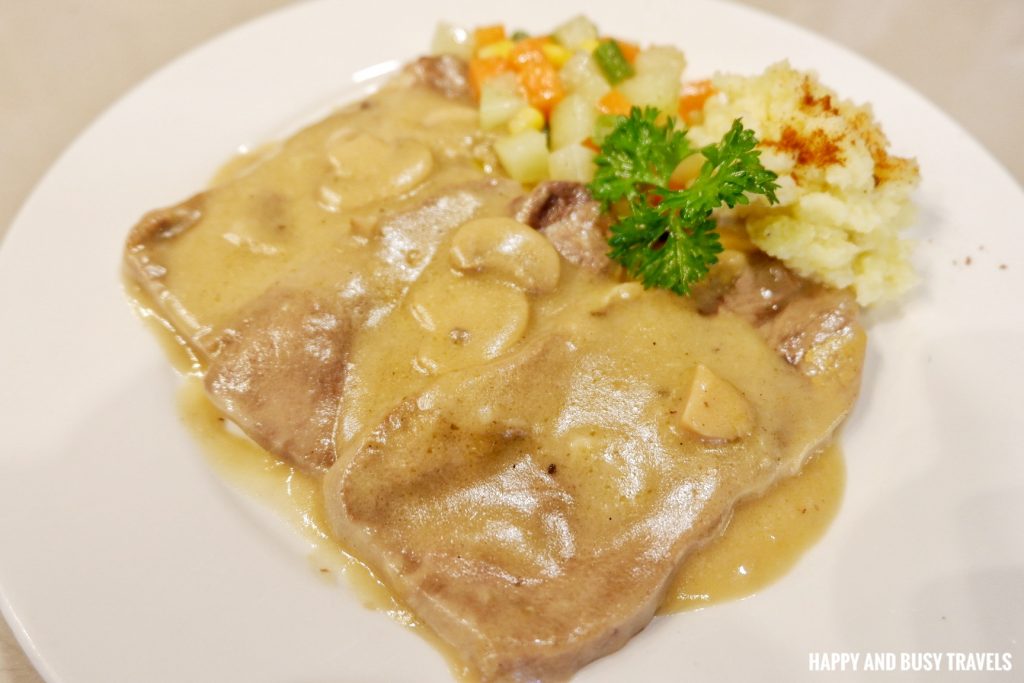 Paella Valenciana
There are two sizes that you can choose from.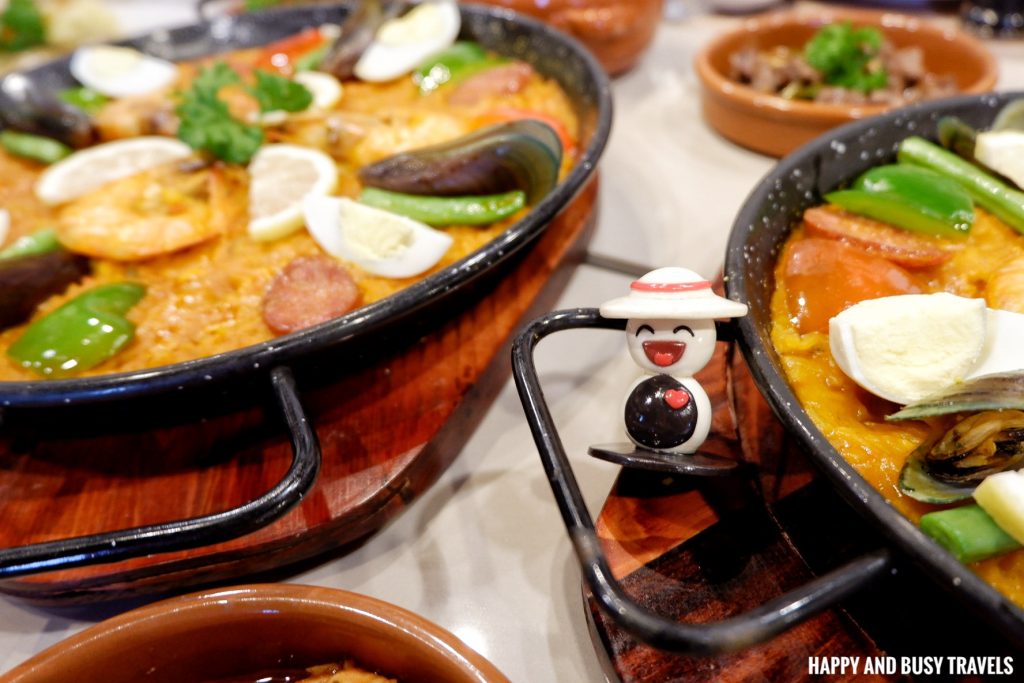 The first one is good for 2 to 3 persons…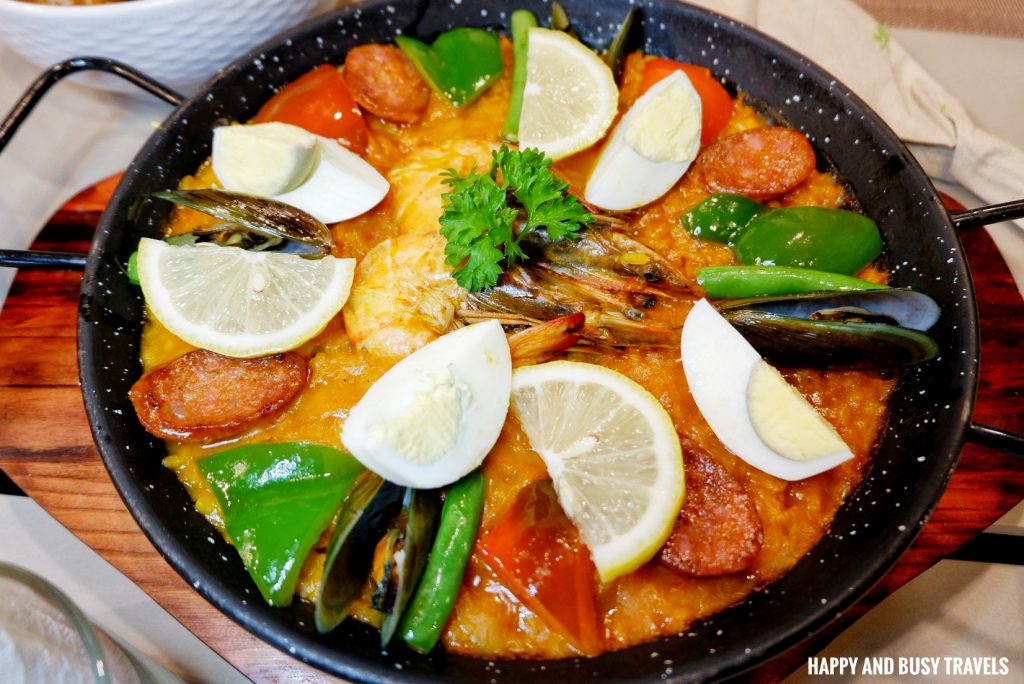 Then, there is this size, which is good for 4 to 5 persons.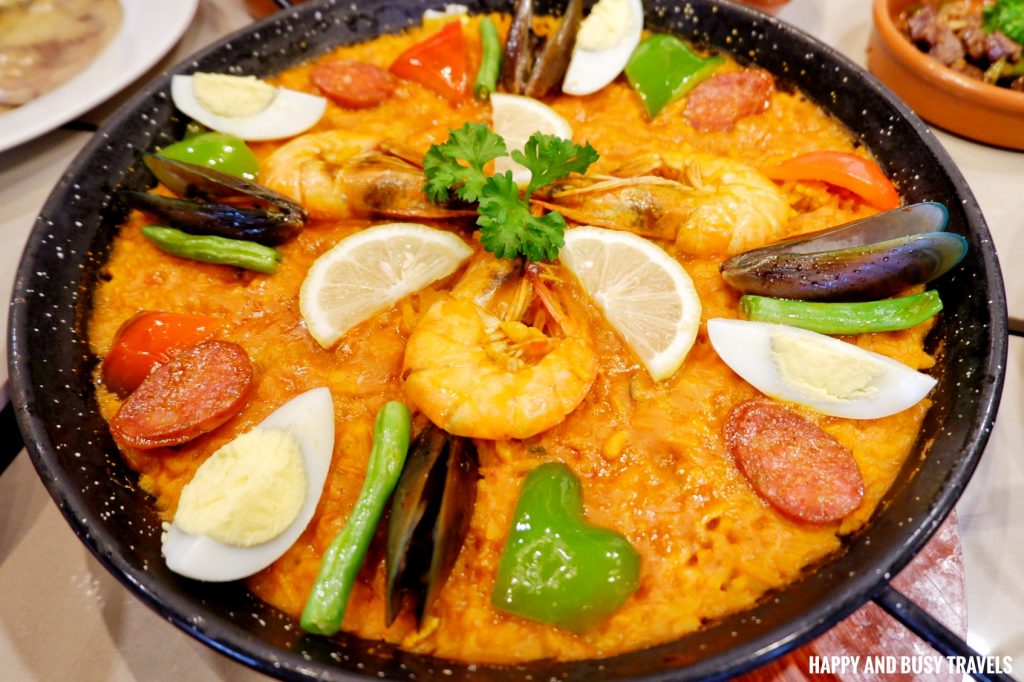 Menu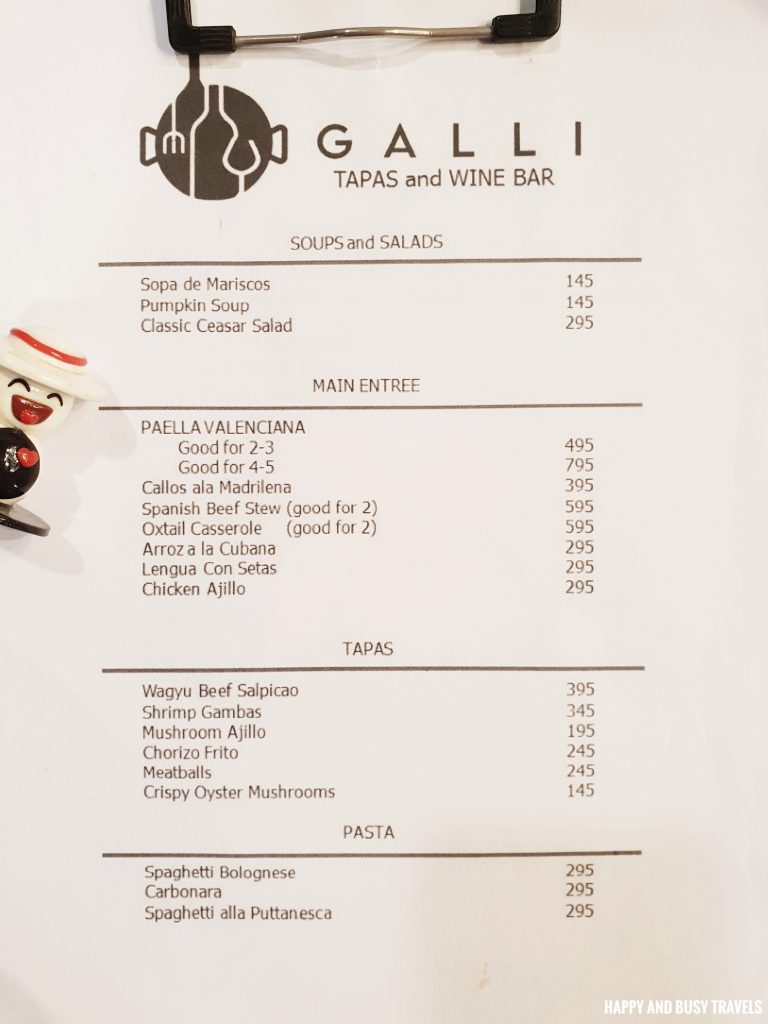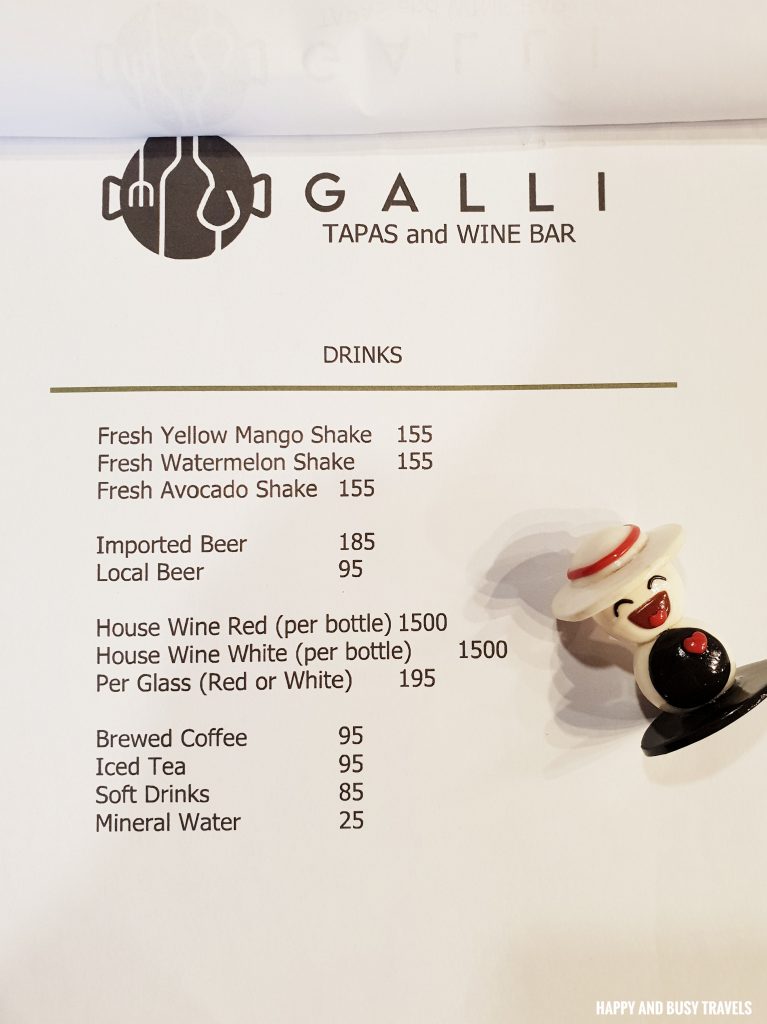 Happy and Busy's Smileys
Food

The authenticity of the Spanish cuisines of the dishes are spot on!
Location

The restaurant has easy access to every known transportation in the area, so everybody can visit it easily.
Ambiance

Value for money

The dishes were priced reasonably considering the taste of the food.
Service

Service is superb!
Comfort Room
The comfort room is just located outside the dining area, and it is shared by the customers of the establishment.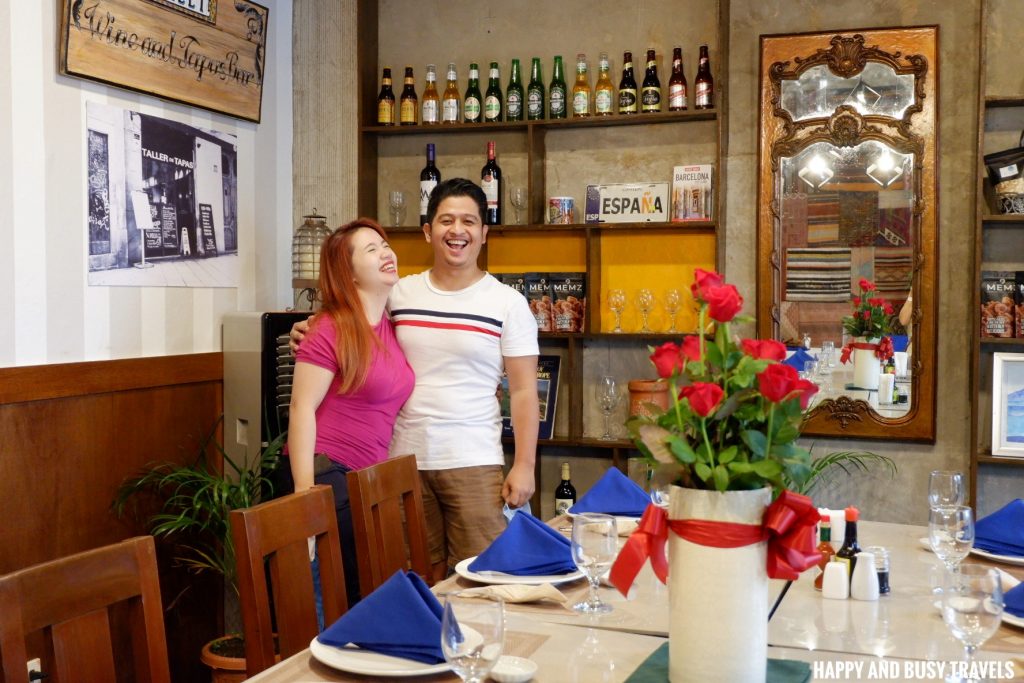 More exciting food and drinks review at: https://happyandbusytravels.com/category/food-and-drinks/