It's a Saturday so Busy was working and he was just near the salon. So, after my visit to the salon, Busy picked me up and we went to Gil and Mar Cafe to have a snack.  Gil and Mar Cafe opened back in 2015, and now it is quite famous in Dasmarinas City, Cavite because of their affordable meals.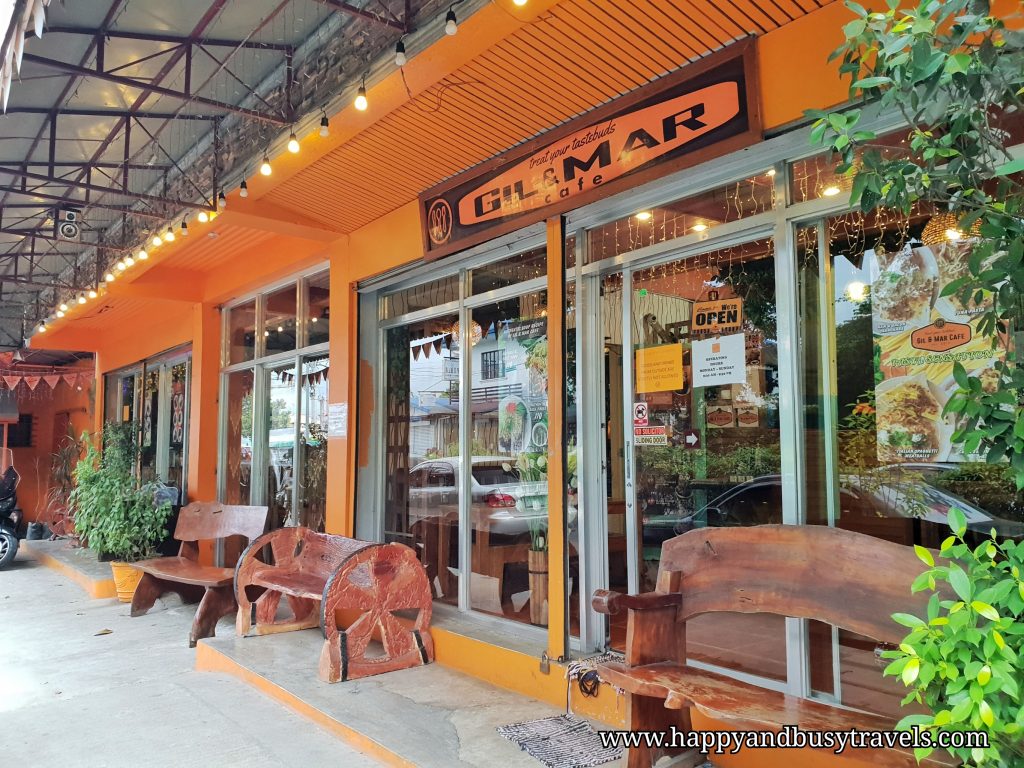 Facebook : https://www.facebook.com/gilandmarrestocafe/
Address: Central Public Market, Dasmarinas City, Cavite, Philippines
Contact number: +63 926 111 1373
Operating hours: Monday to Sunday 9:30 AM – 9:30 PM
Inside the restaurant
When we entered the restaurant their lovely staff greeted us. They were just shy when we took their pictures 🙂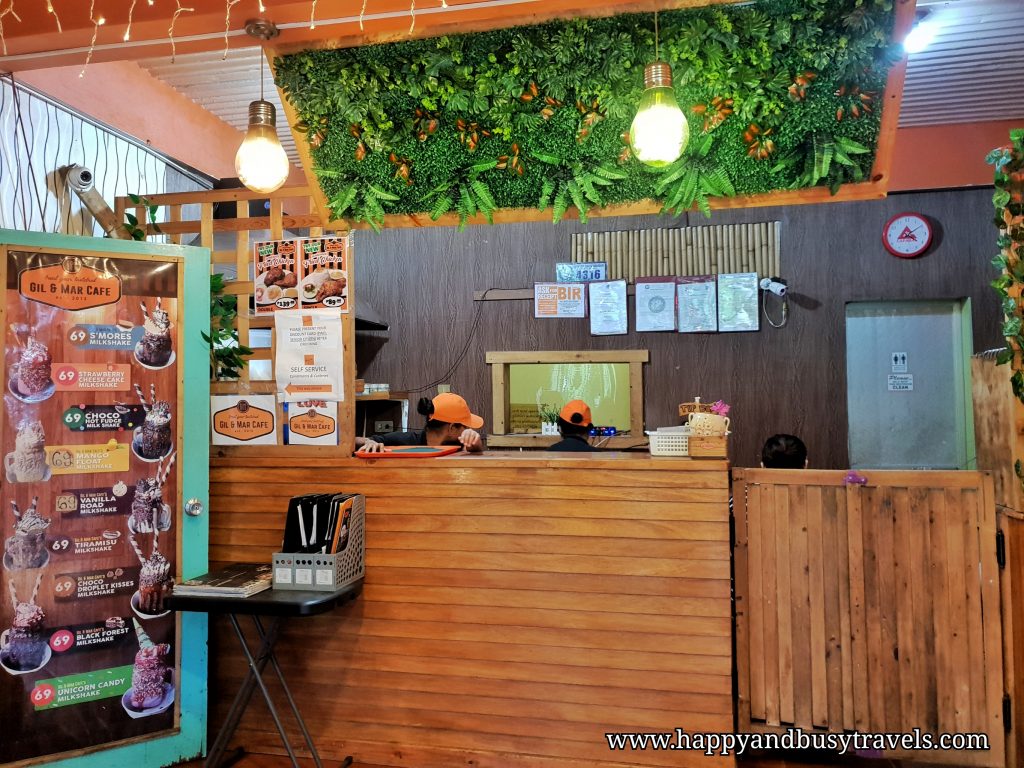 When Gil and Mar Cafe opened in 2015, the dining space is just small, they can only accommodate few customers. But as of 2018 they have expanded their restaurant.
These tables are now only for people who would like to take their food home. Unlike when they first opened, these were the only tables available for dine in.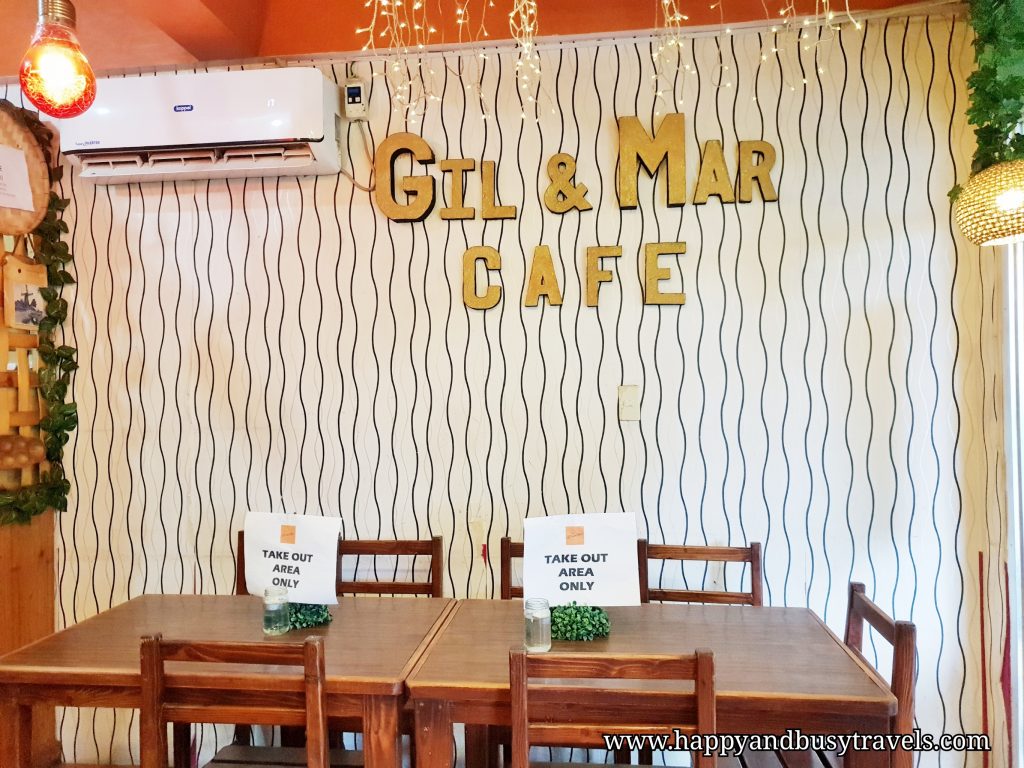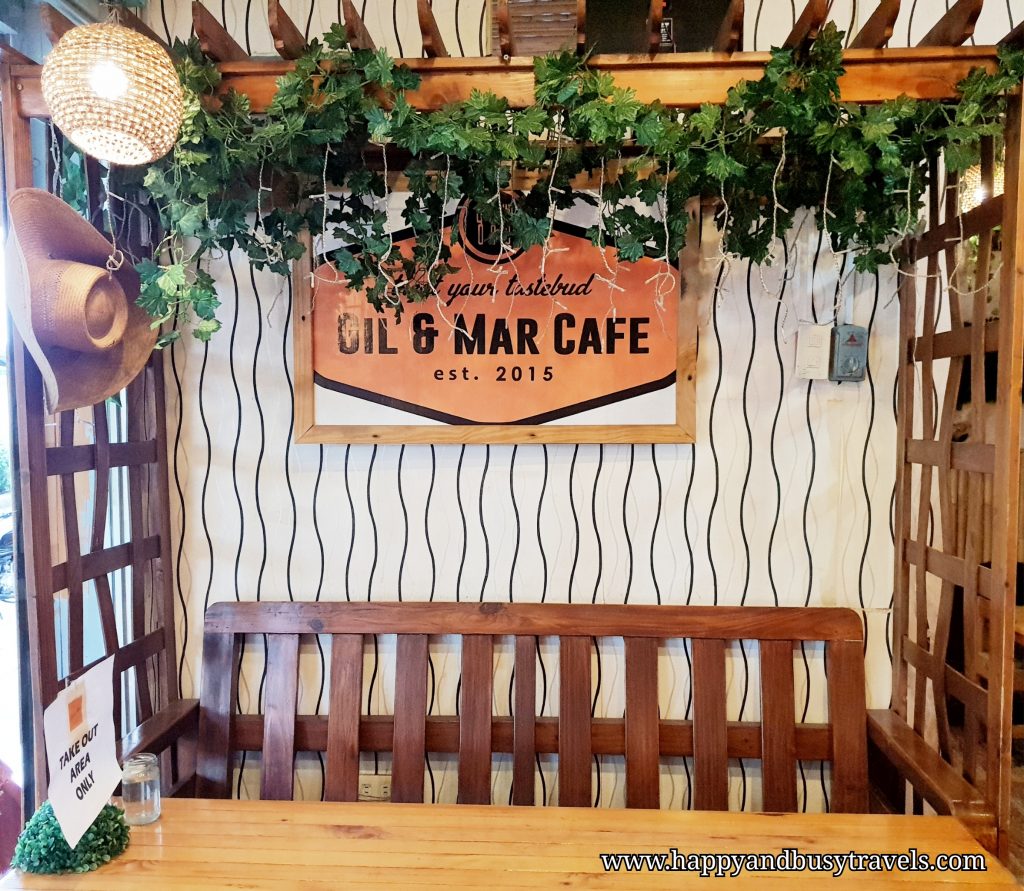 Here are the tables which were available after their first expansion.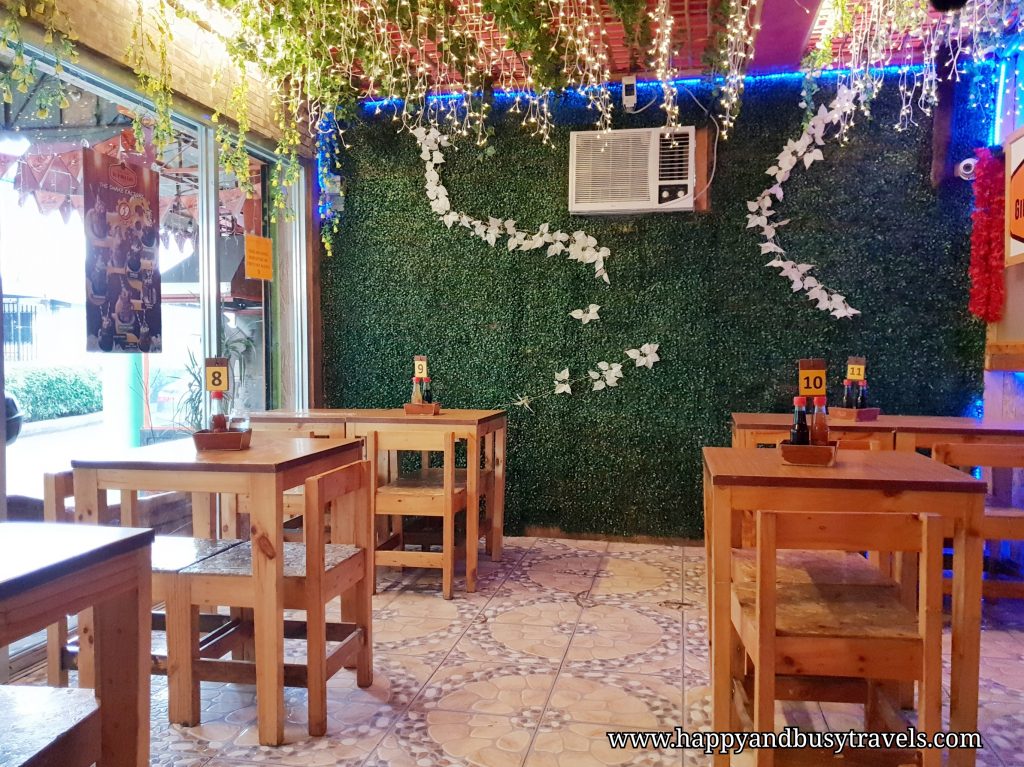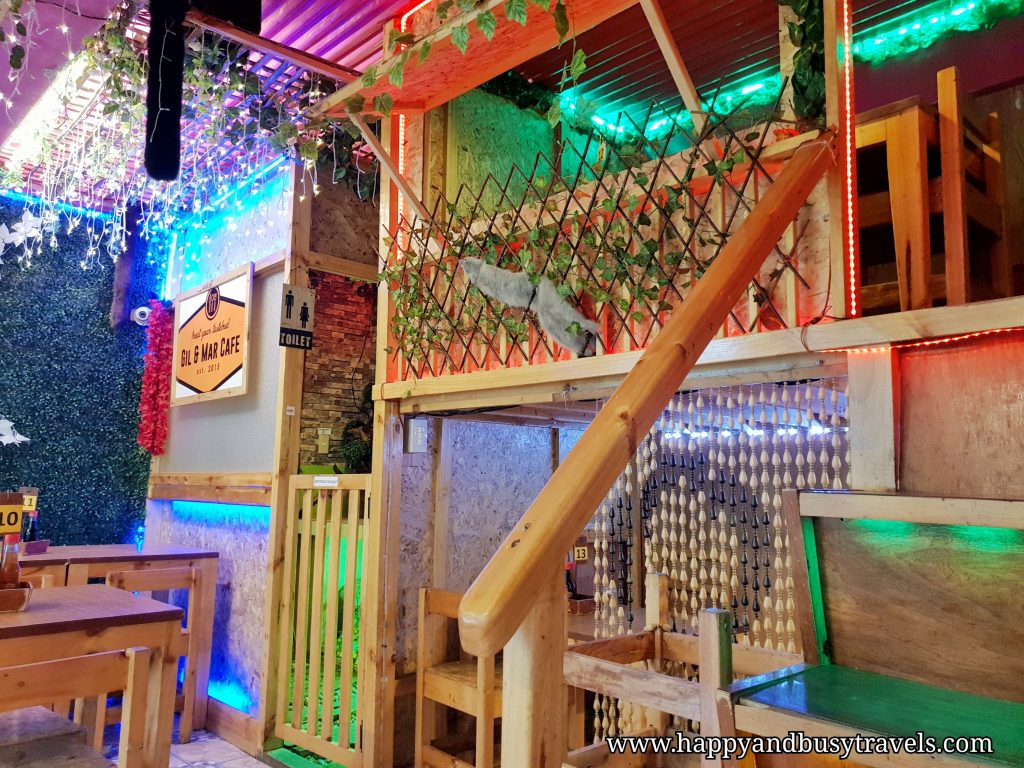 As of today, July 2018, Gil and Mar Cafe had their second expansion, and they are now called Gil and Mar Restaurant and Cafe.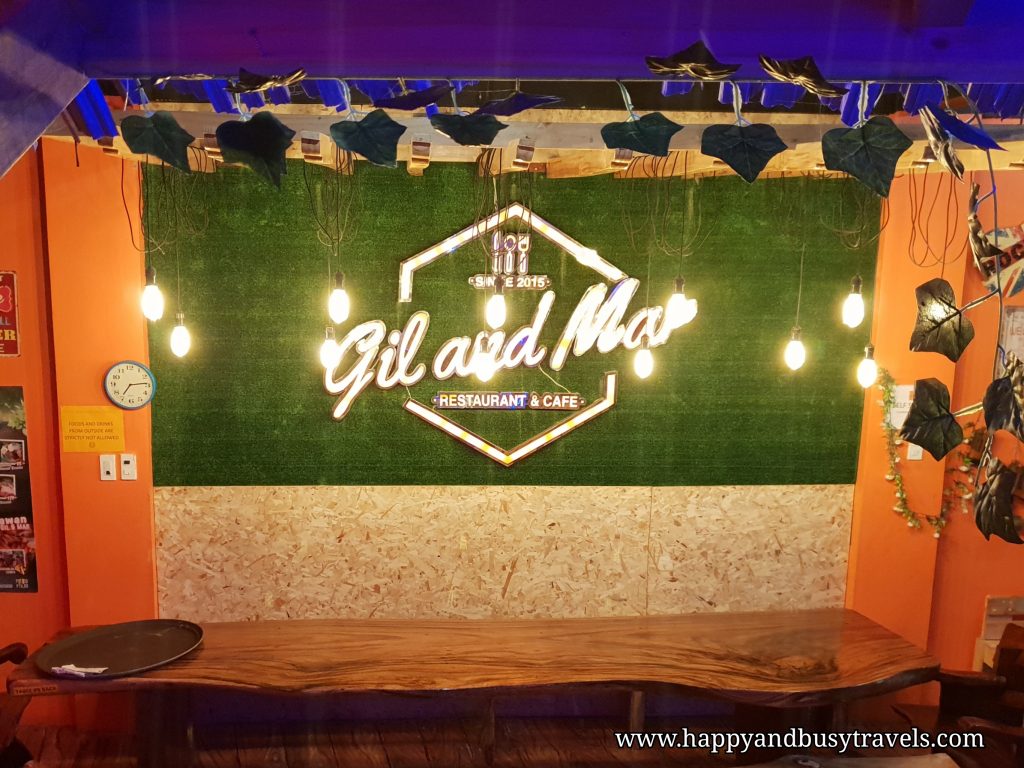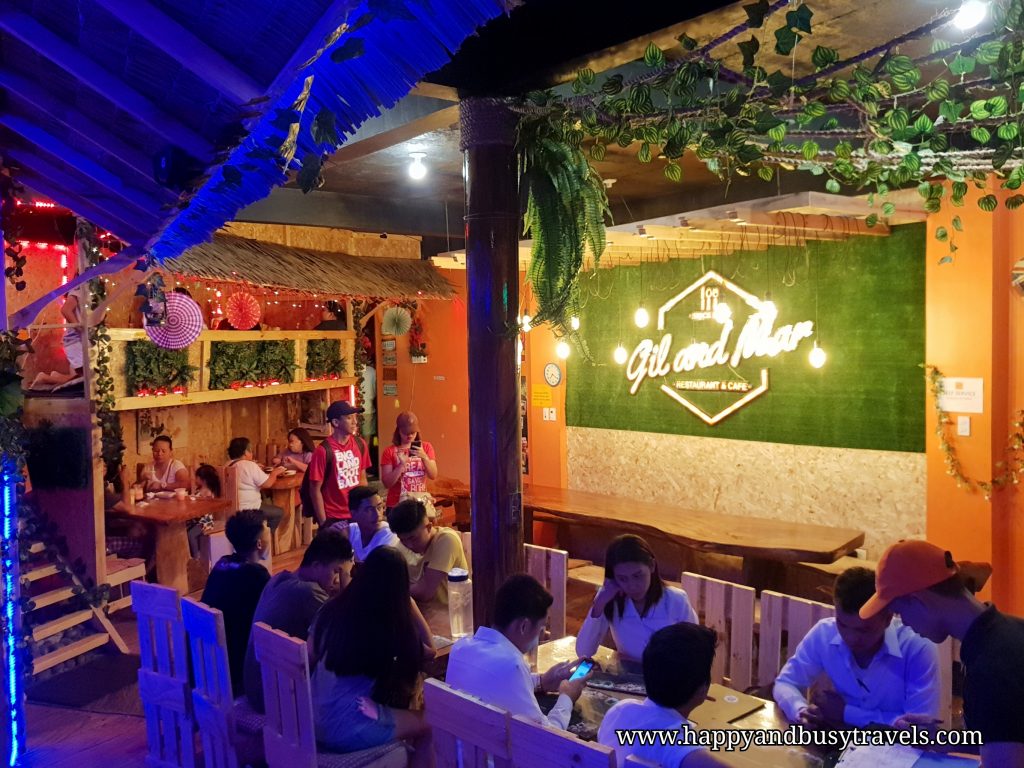 During our visit, Busy and I have decided to stay in this area to eat.
The third expansion looked good. There were lofts and there were wall decorations.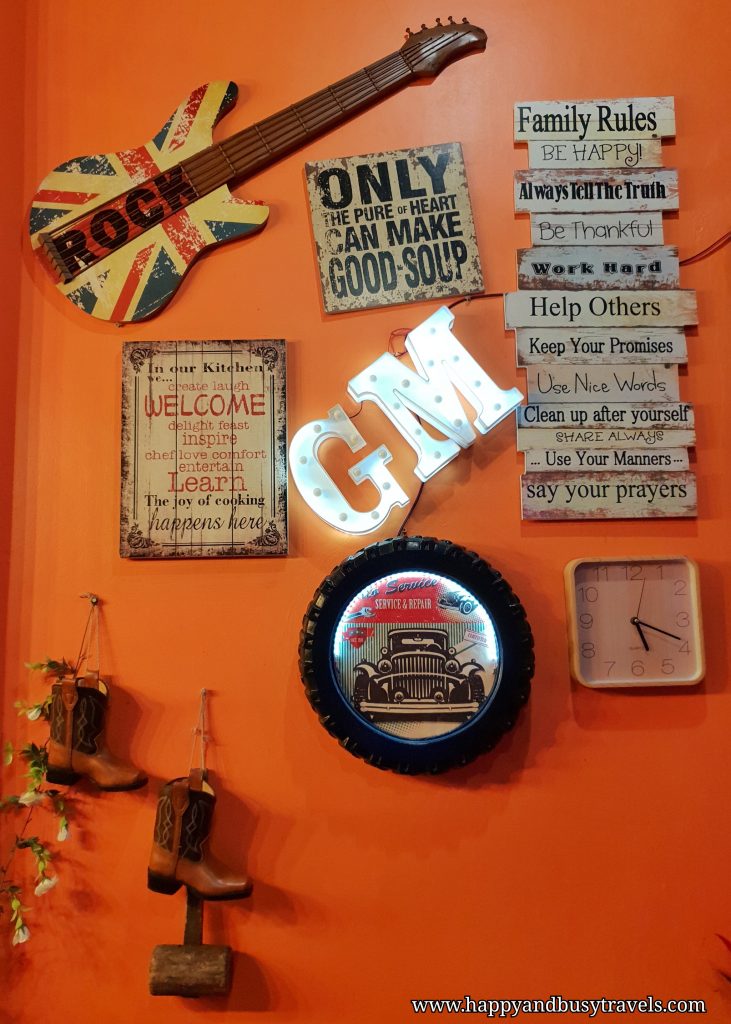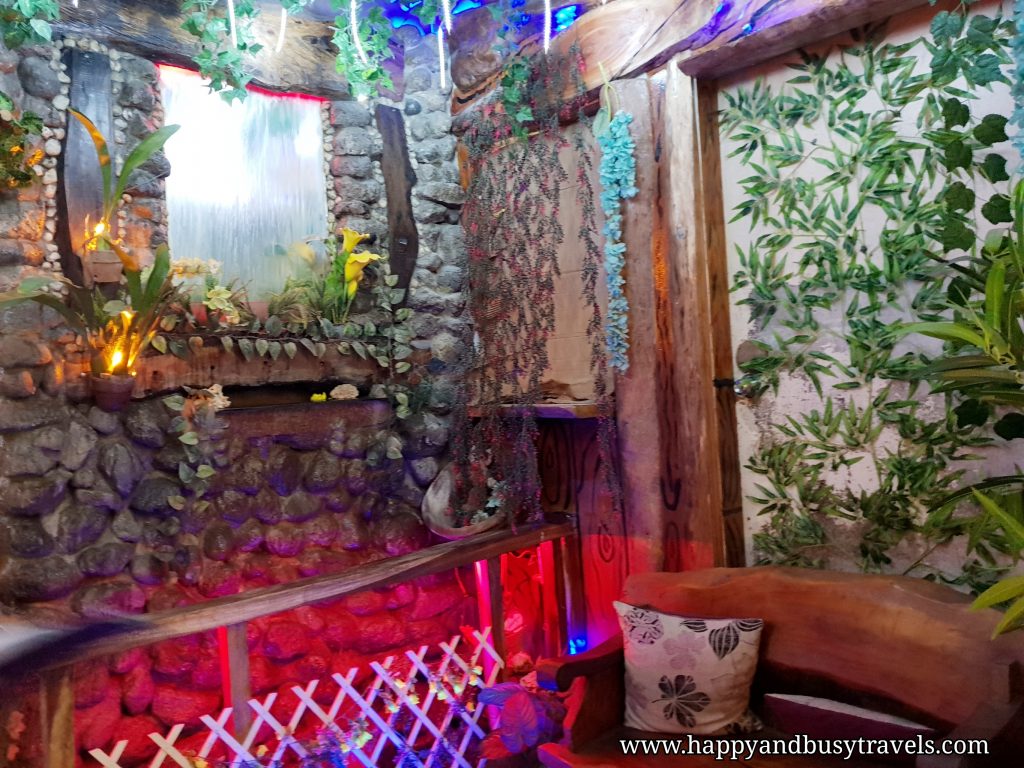 Gil and Mar Cafe's third expansion also has a stage and it has a mechanical bull ride without the bull….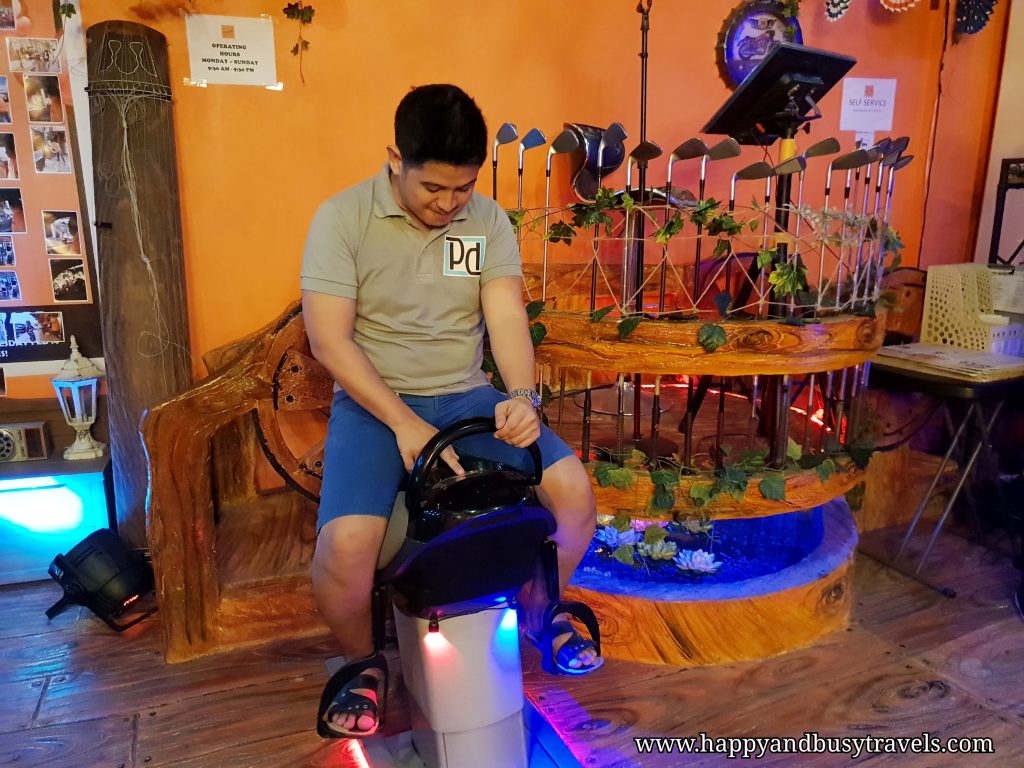 Hahaha Busy had a good time riding the mechanical bull ride. ???
The Menu of Gil and Mar Cafe
As you can see, the prices are very affordable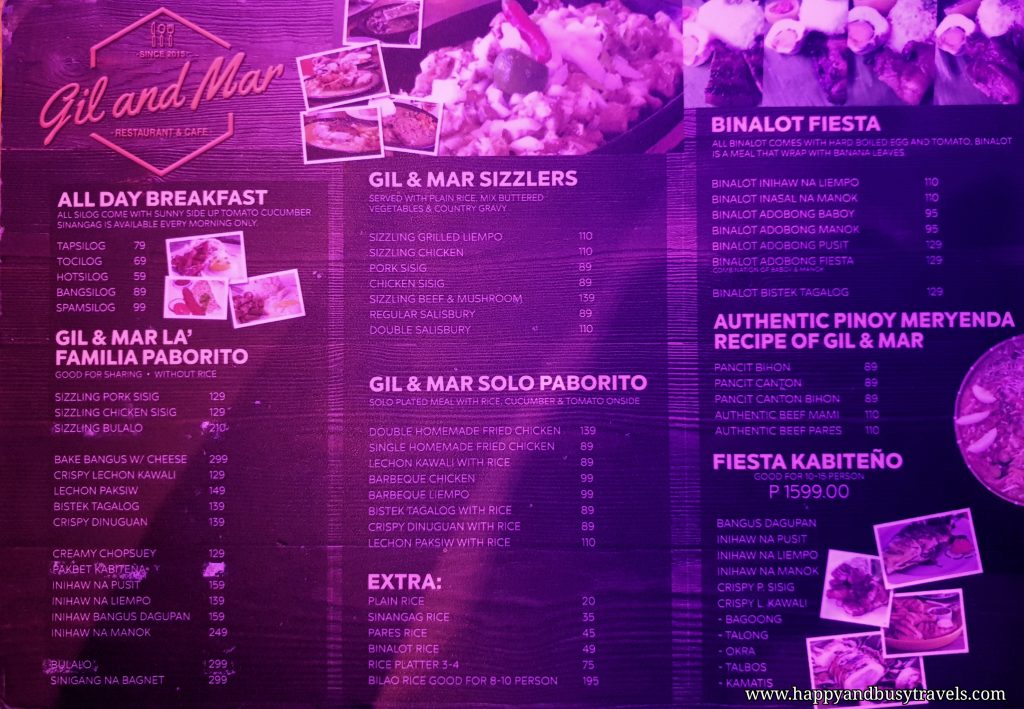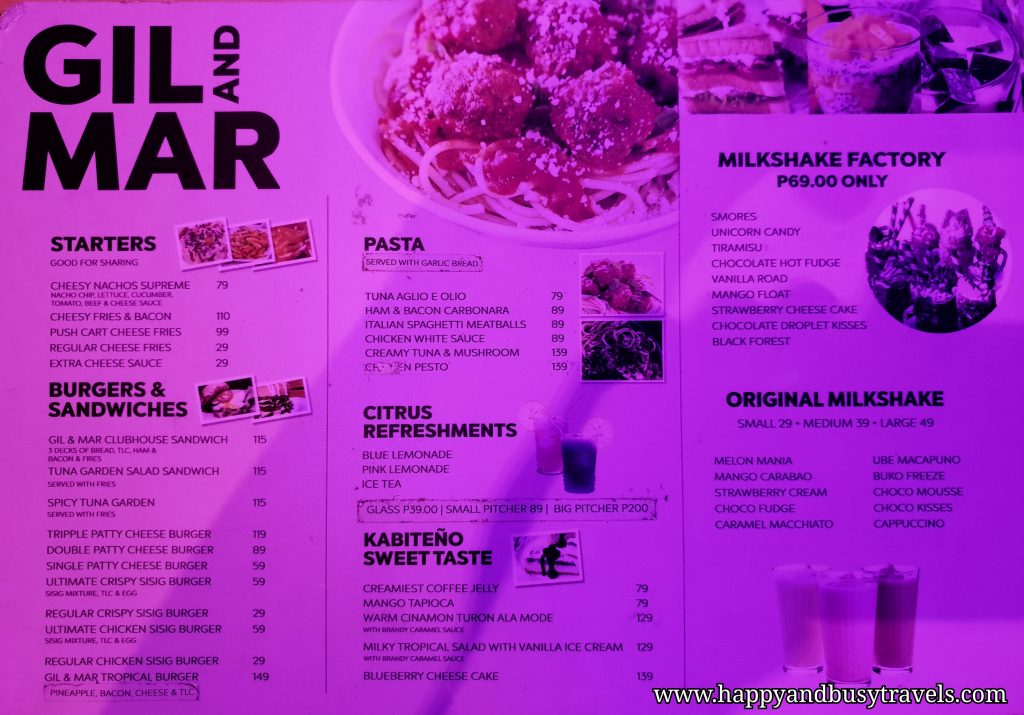 They also offer party trays for Pancit Canton and Pancit Bihon.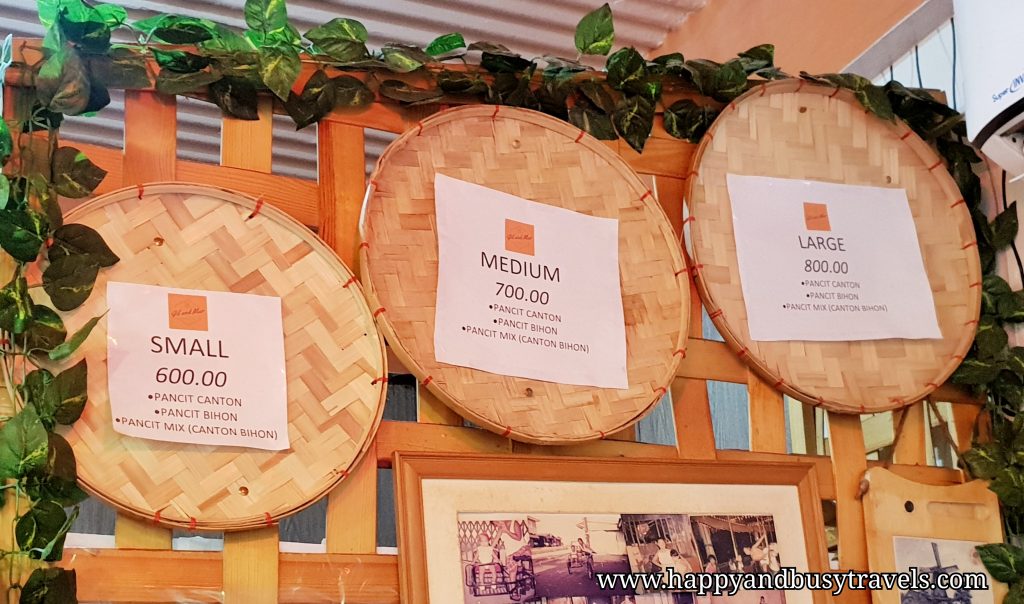 The Food
I ordered Carbonara which costs Php 89 only! ?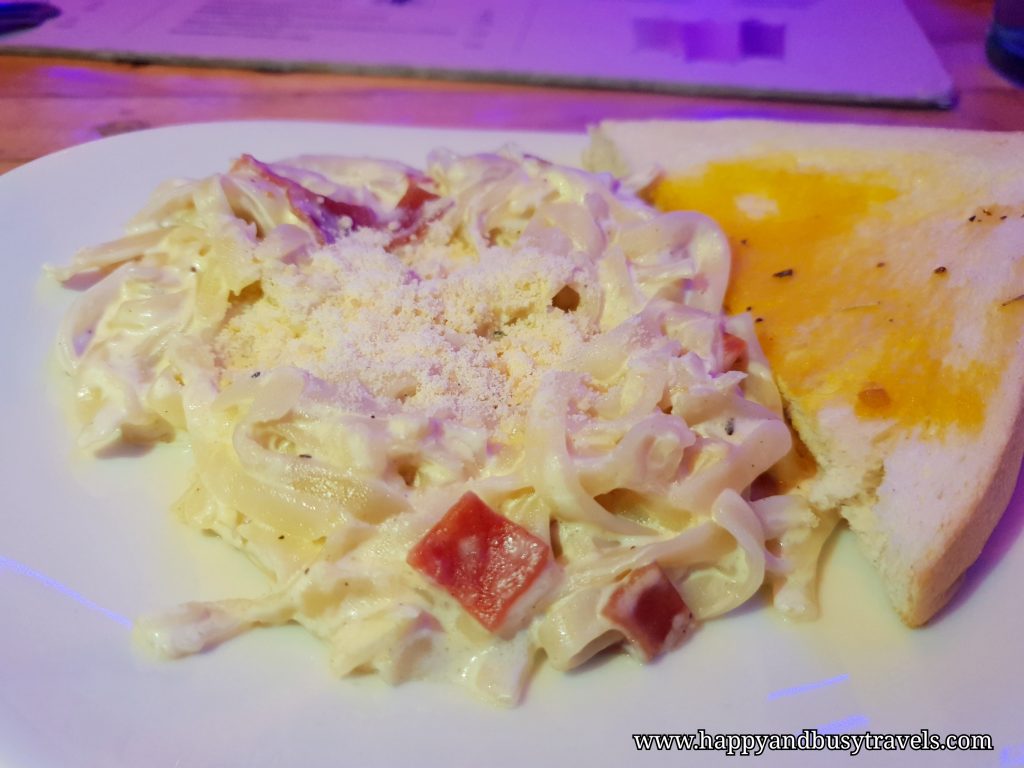 Carbonara Php 89
Busy ordered Sizzling Sisig which also costs Php 89.
Even though my throat was aching, I bought the Strawberry Cheesecake Milkshake (Php 69) ?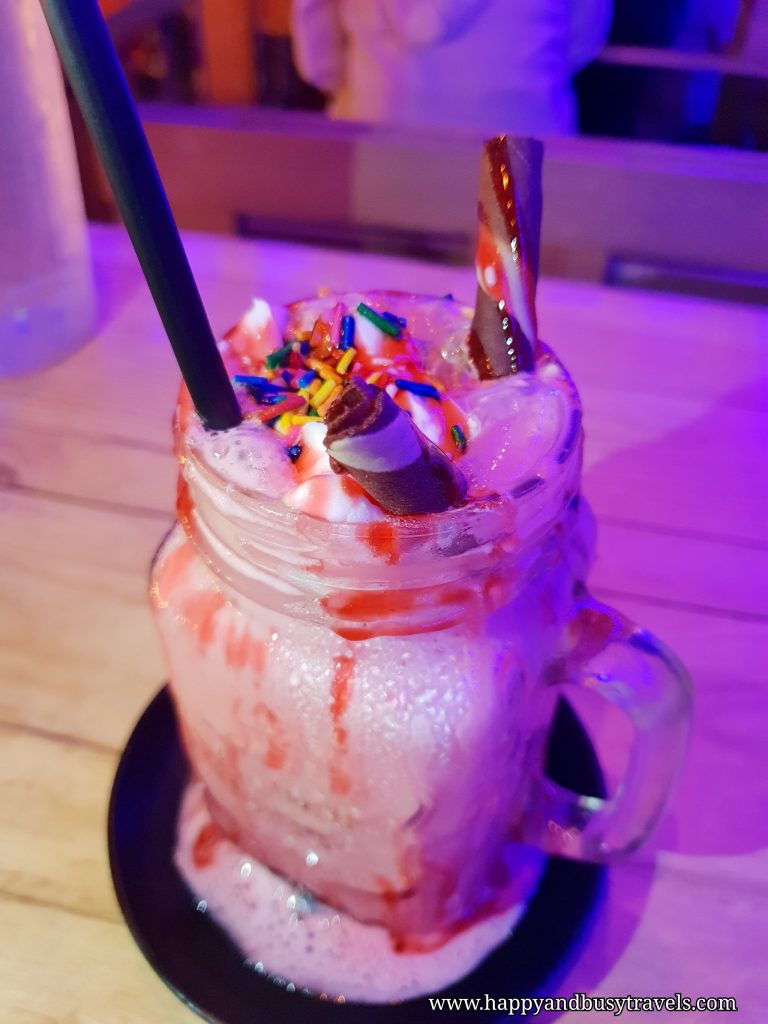 Outreach Programs
Gil and Mar Cafe also gave back to the community while achieving their success. The pictures from their outreach programs can be seen on one of the walls.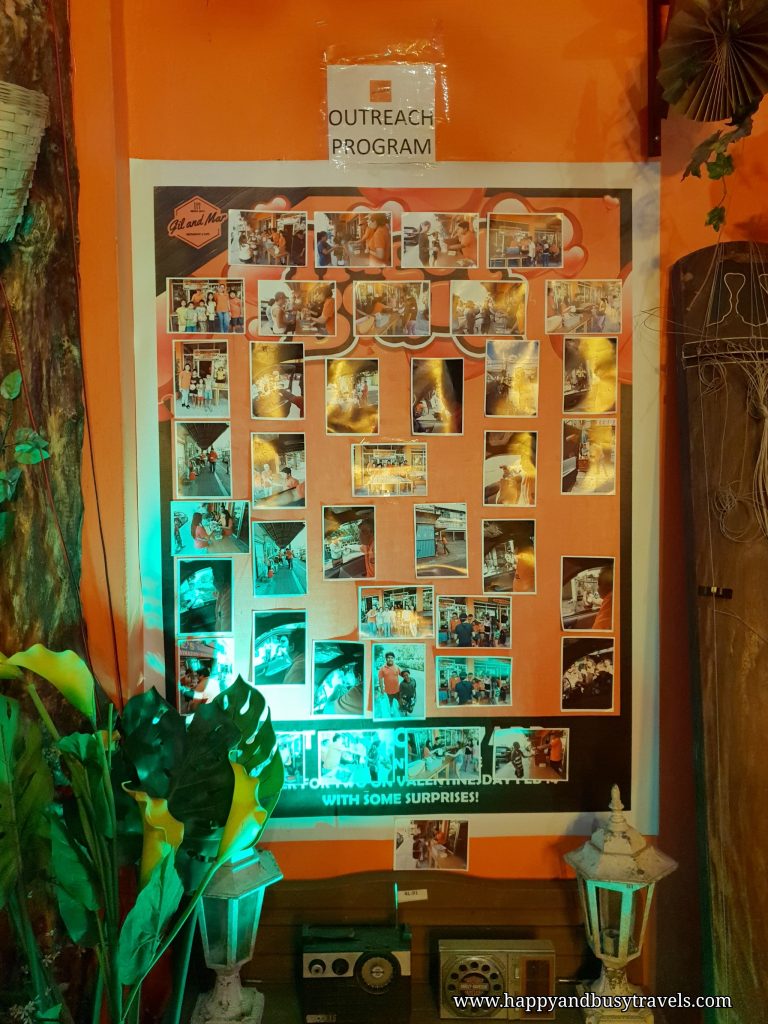 Overall, our experience during our stay was great. The food were okay, the staff were friendly and well coordinated (they even use radios to communicate), and the place looks better! I can't count how many times we've been in the cafe, but it never fail to satisfy us.
Notes:
They only accept cash payments
Wifi is not available
There is no service charge
Happy and Busy's Smiley
Food – 

Location – 

Ambiance – 

Value for money – 

Service – 

Comfort Rooms –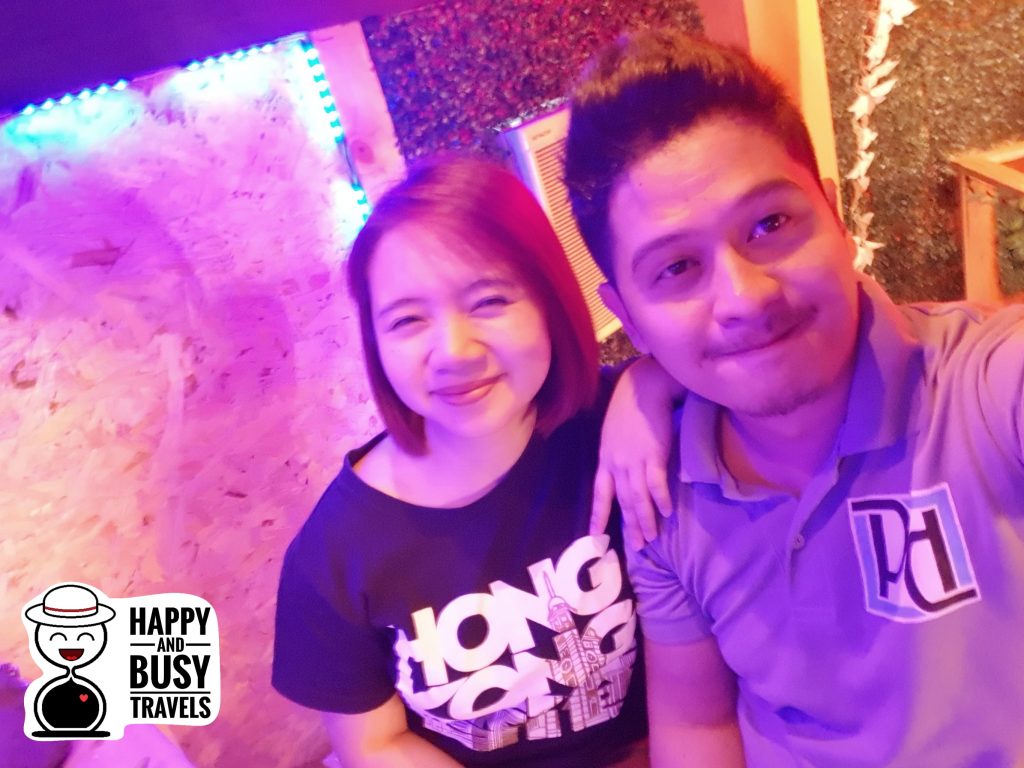 Please excuse our chubbiness hahaha we love to eat and we always forget to exercise hahaha ???