Gyup – Home of Pan Asian Cuisine
My mom likes shabu shabu and I prefer samgyup, so when Busy and I had a lunch with my mom, we went to Gyup, Home of Pan Asian Cuisine.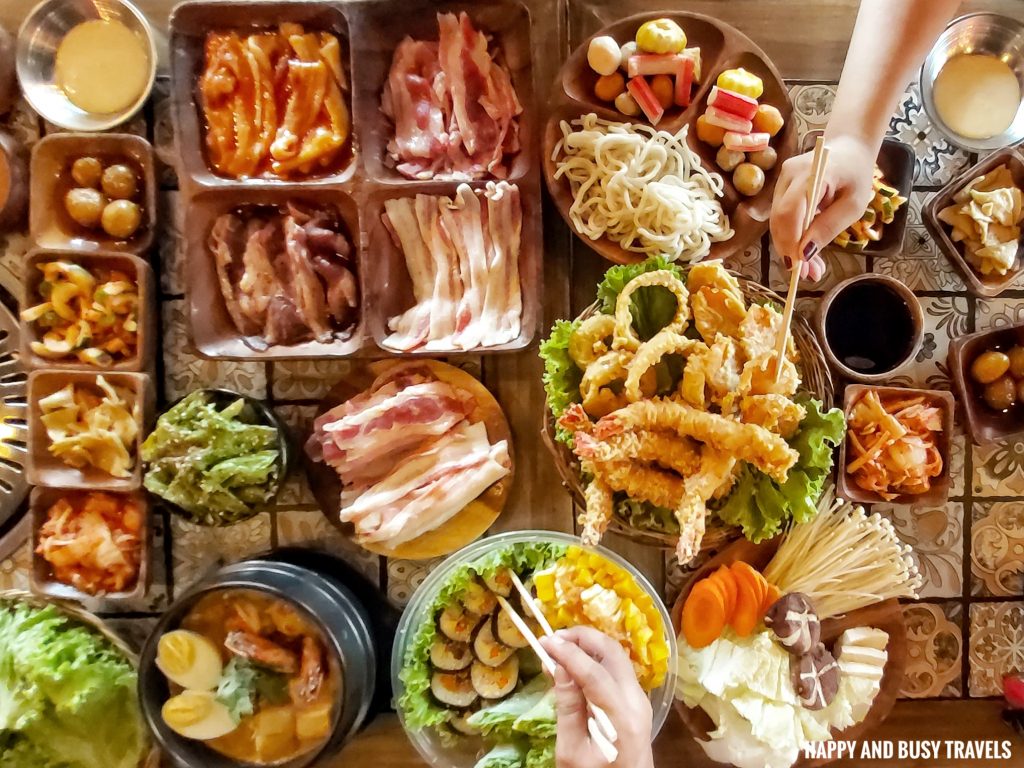 Important Information
Facebook: https://www.facebook.com/HomeOfPanAsianCuisine
Contact Numbers: 0932 872 1321
Email Add: [email protected]
Operating Hours: 9AM – 8PM
Dining Options: Dine In, Delivery, and Pick up
Payment Options: Cash /GCash
Address: Cleanfuel compound, Aguinaldo Highway, Dasmariñas City, Cavite
Google Maps Link: https://goo.gl/maps/Vrp56Lr8wu1BqxYV6
Gyup is very easy to see from the highway, and there are lots of parking spaces. So, going here is very easy.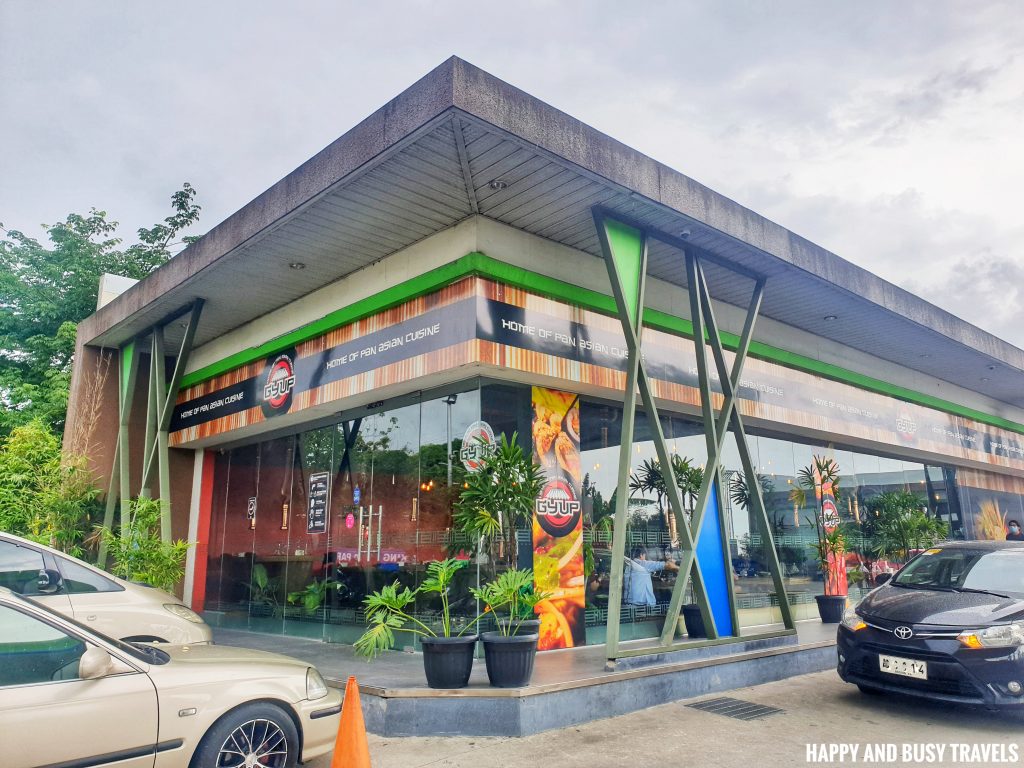 Inside Gyup
There are two types of seating inside, the first one is the regular seating.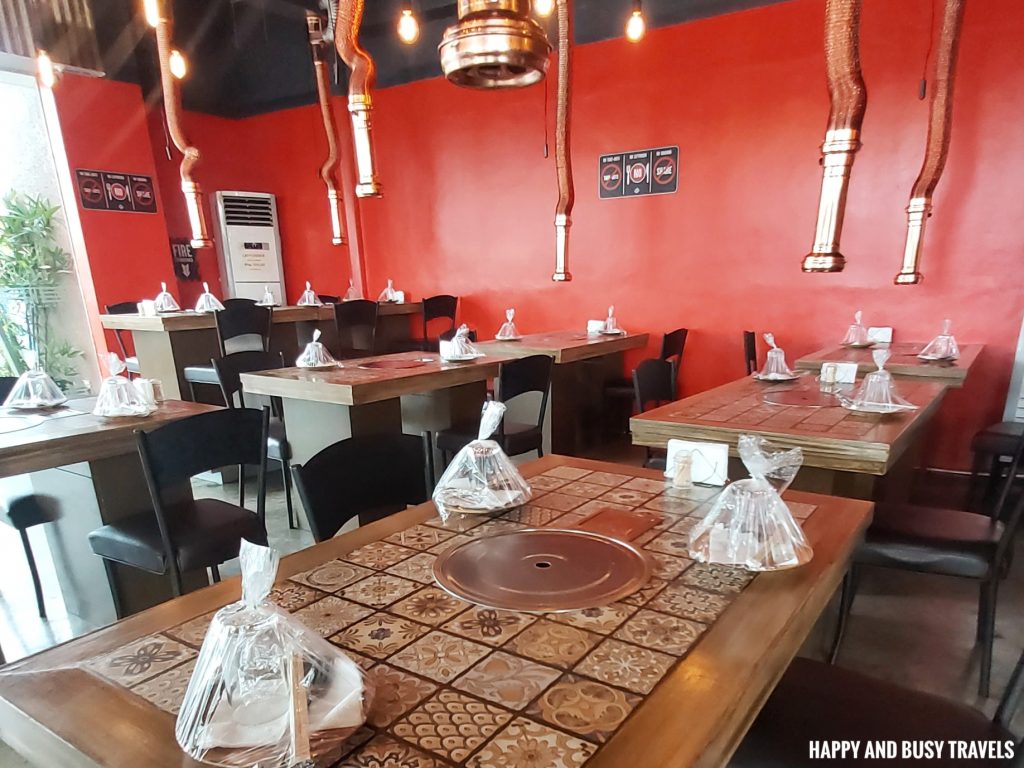 Then, the other one is eating like a Japanese or Korean, seating on a pillow on the floor.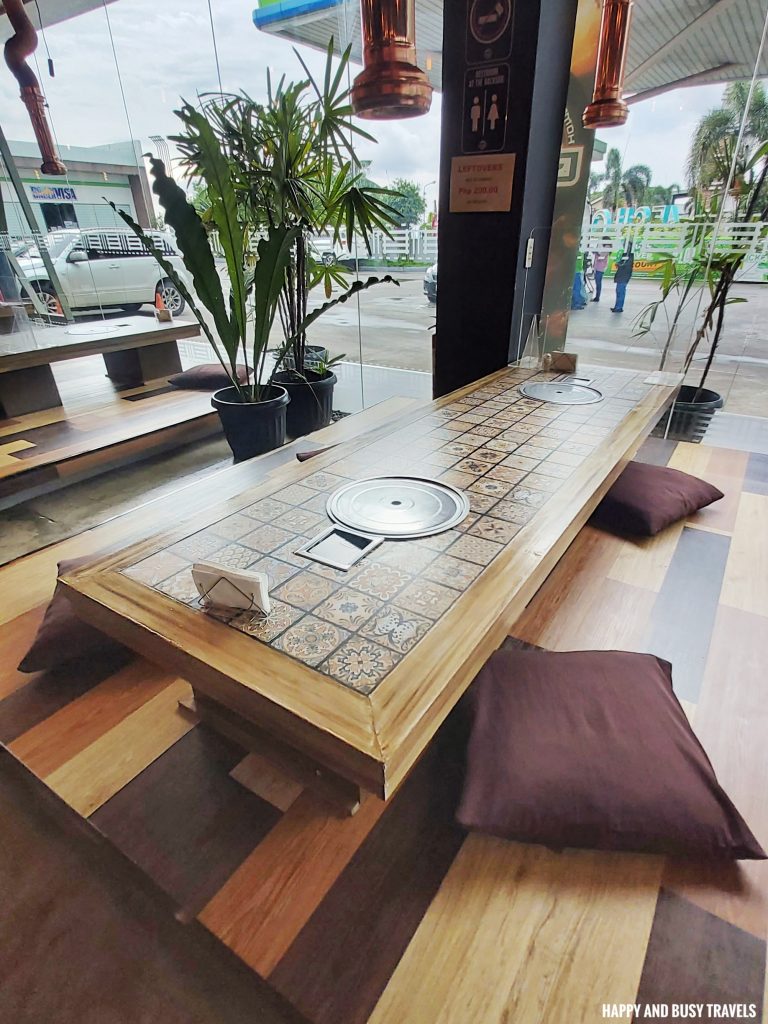 We first thought of seating here, but we are with my mom, it will be kinda hard for her to seat here. So, we picked the regular seating.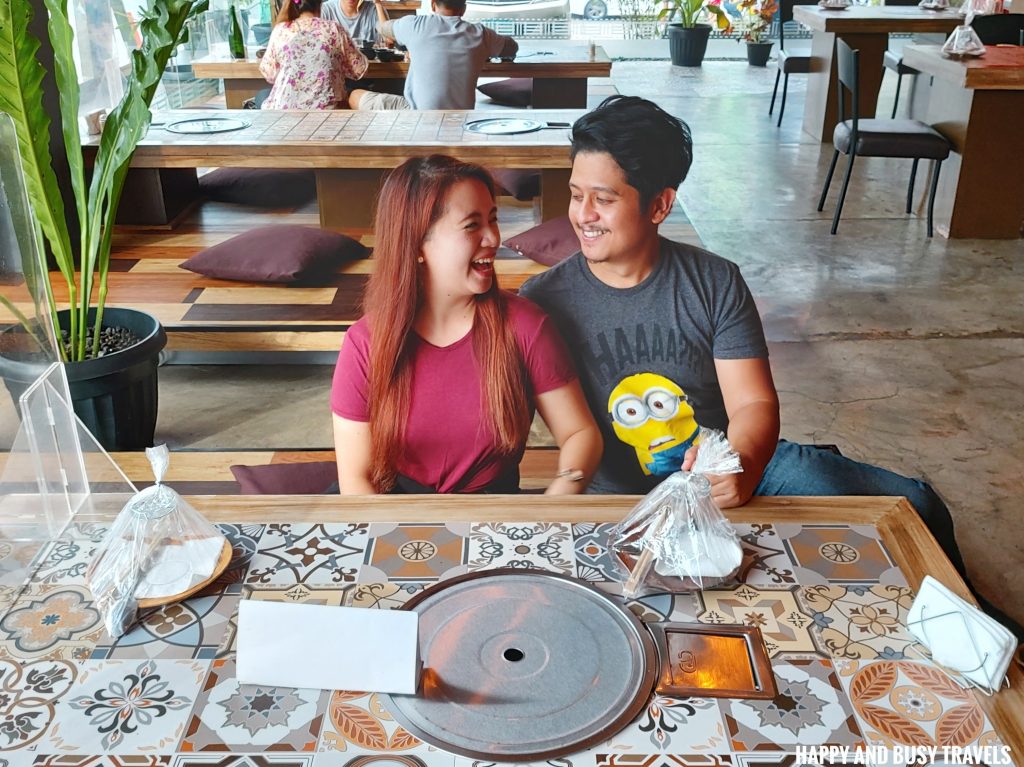 Samgyupsal – Barbecue
This is my favorite part, the samgyupsal.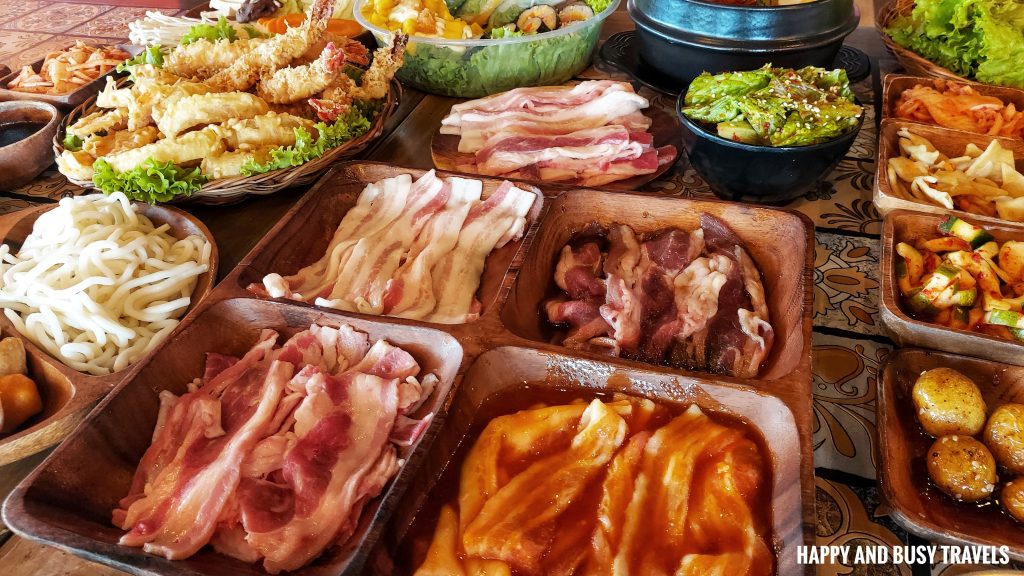 There are four choices for the unlimited samgyupsal. You may choose from:
Pork only
Beef and Pork
Chicken, Beef, and Pork
Shabu Shabu + Chicken, Beef, and Pork samgyupsal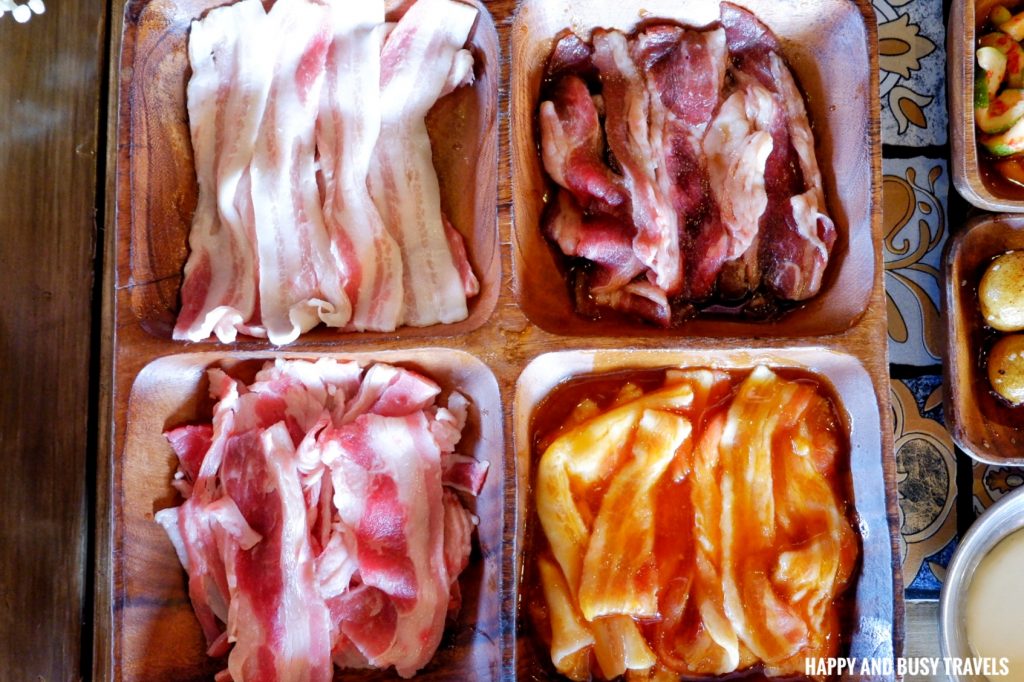 Of course, we choose the last one 😀 That's why there is a lot of meat here. By the way, you may choose from the plain or the marinated meat.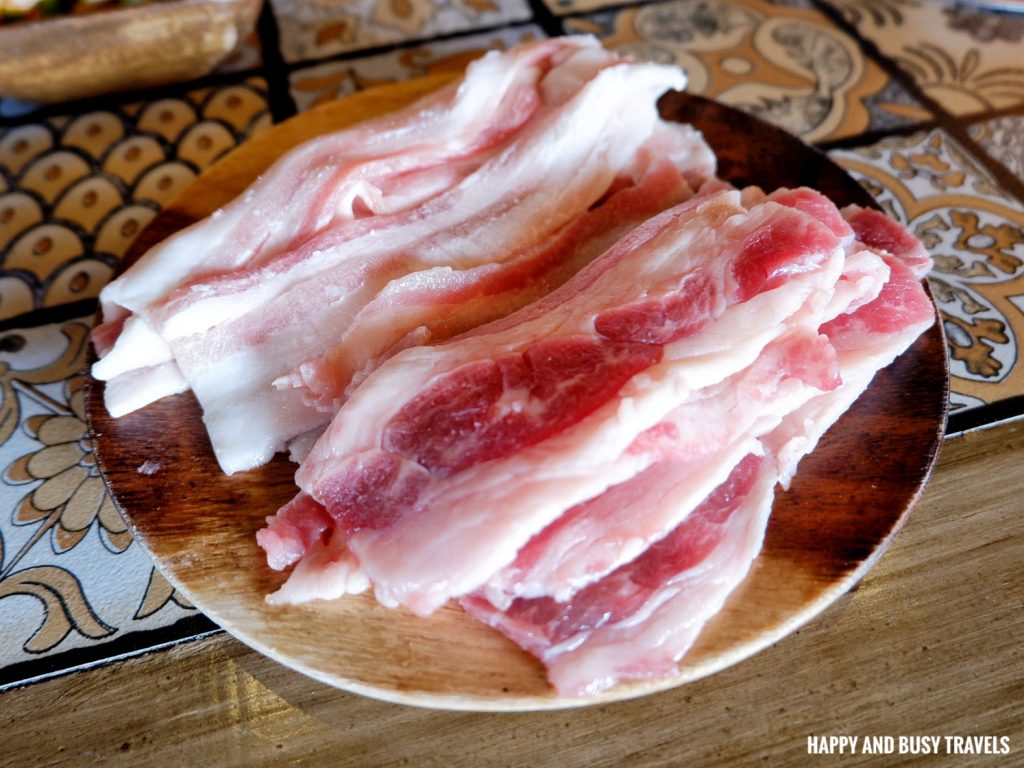 After choosing the meat, we started grilling!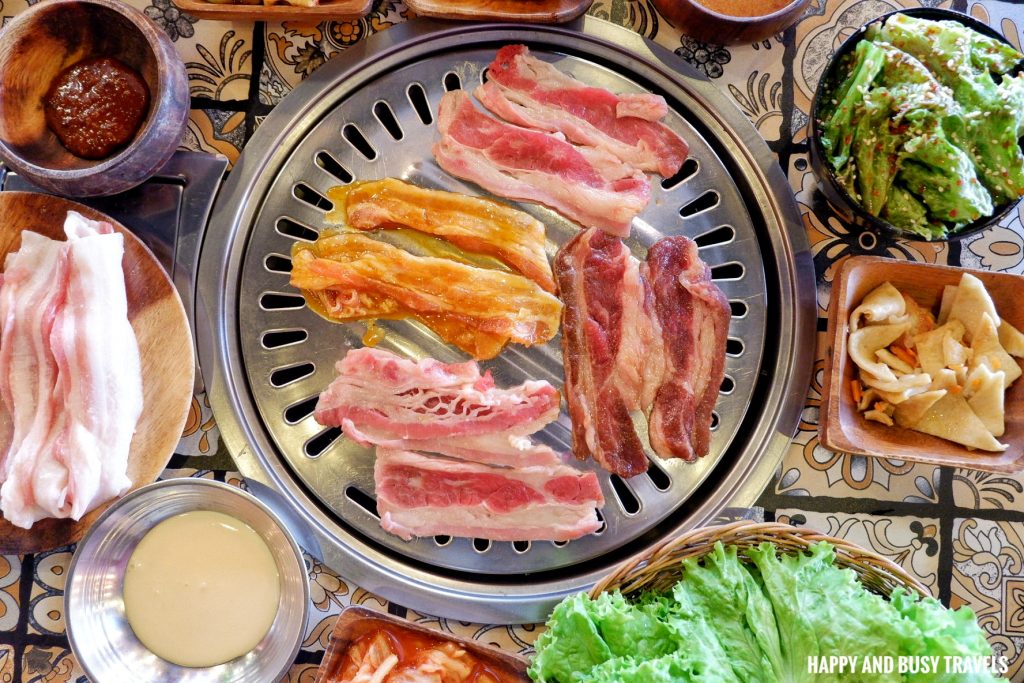 I like placing big chunks of meat on my lettuce!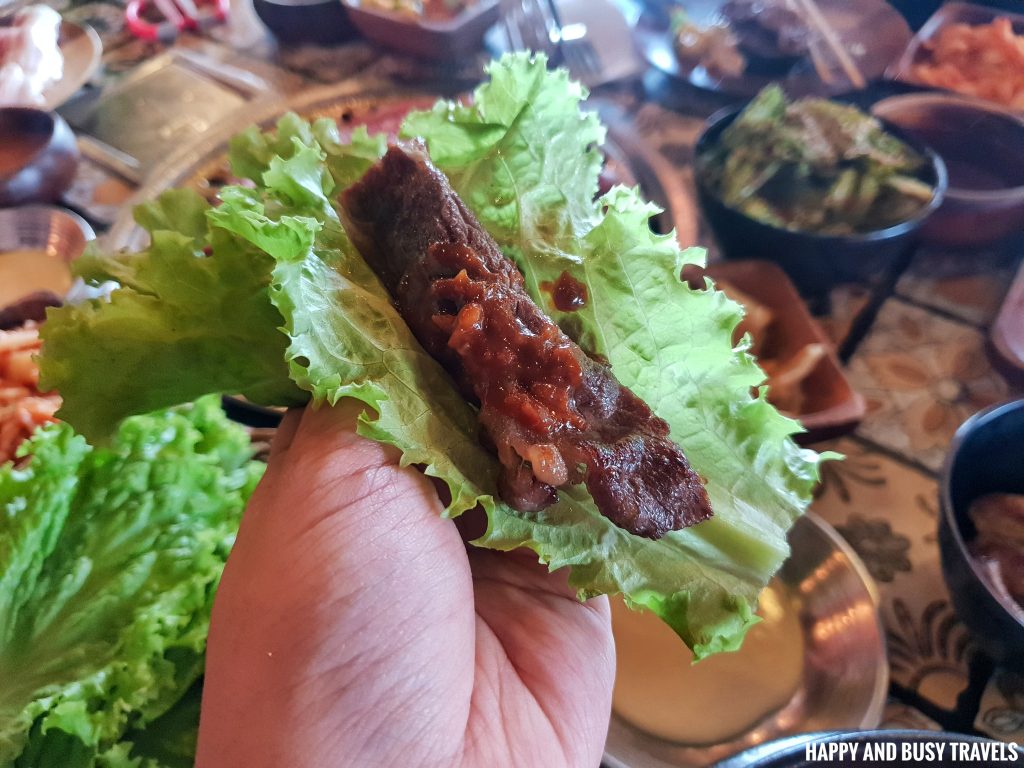 There are four side dishes every time you have your samgyup here.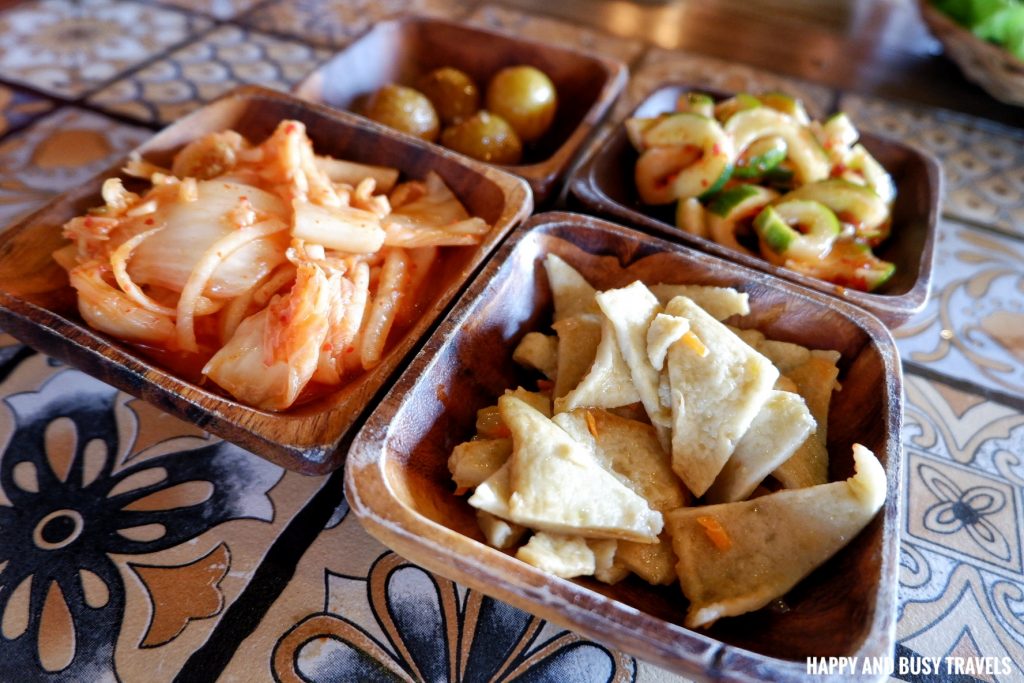 Shabu-Shabu – Hot Pot
This part is the favorite of my mom, the Shabu-Shabu.
There are two types of broth, the plain and the spicy. We got to try them both because there is a division in the pot.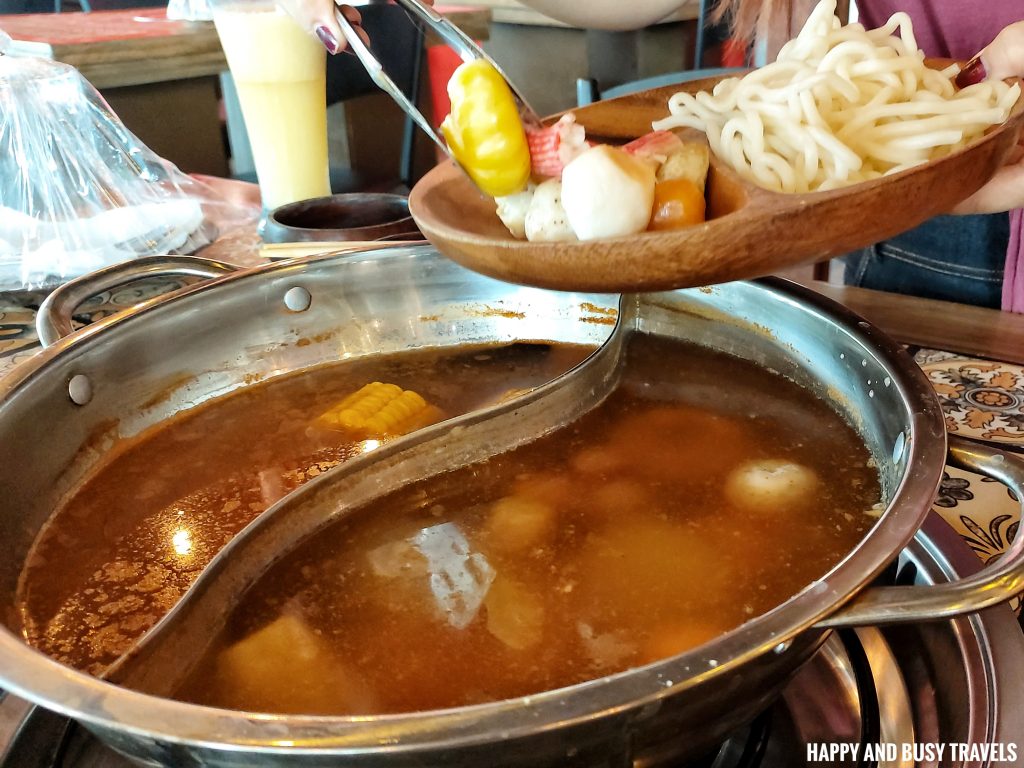 Here are some of the mushrooms, tofu, and vegetables for our shabu-shabu.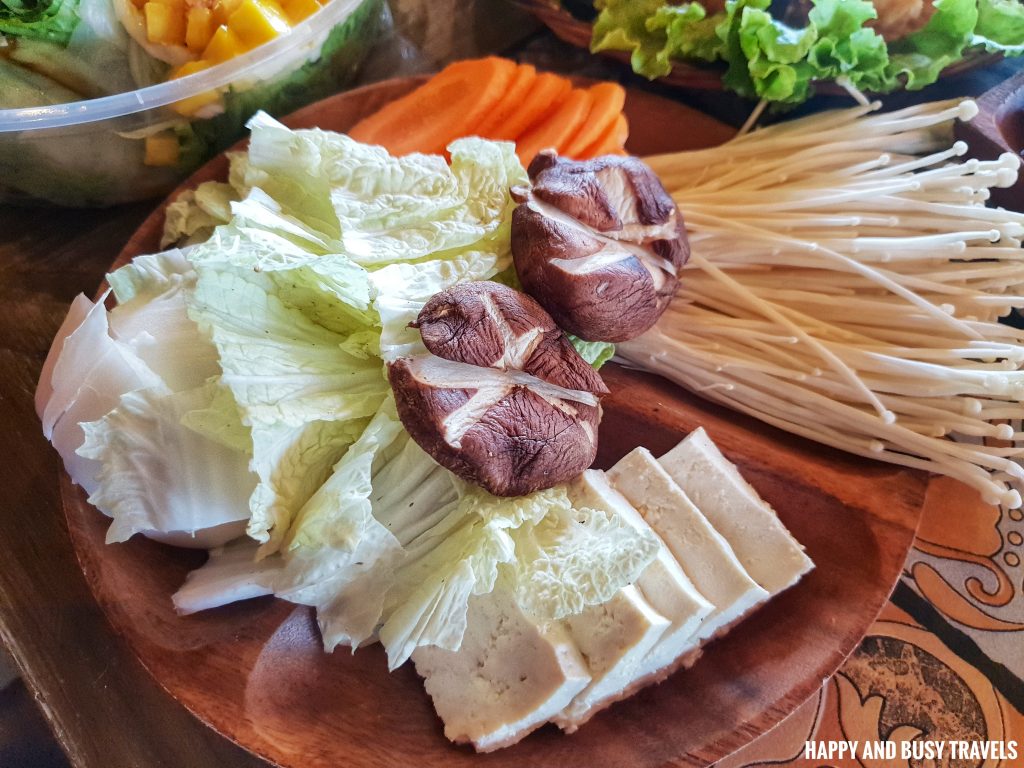 Noodles and some meat balls are also available.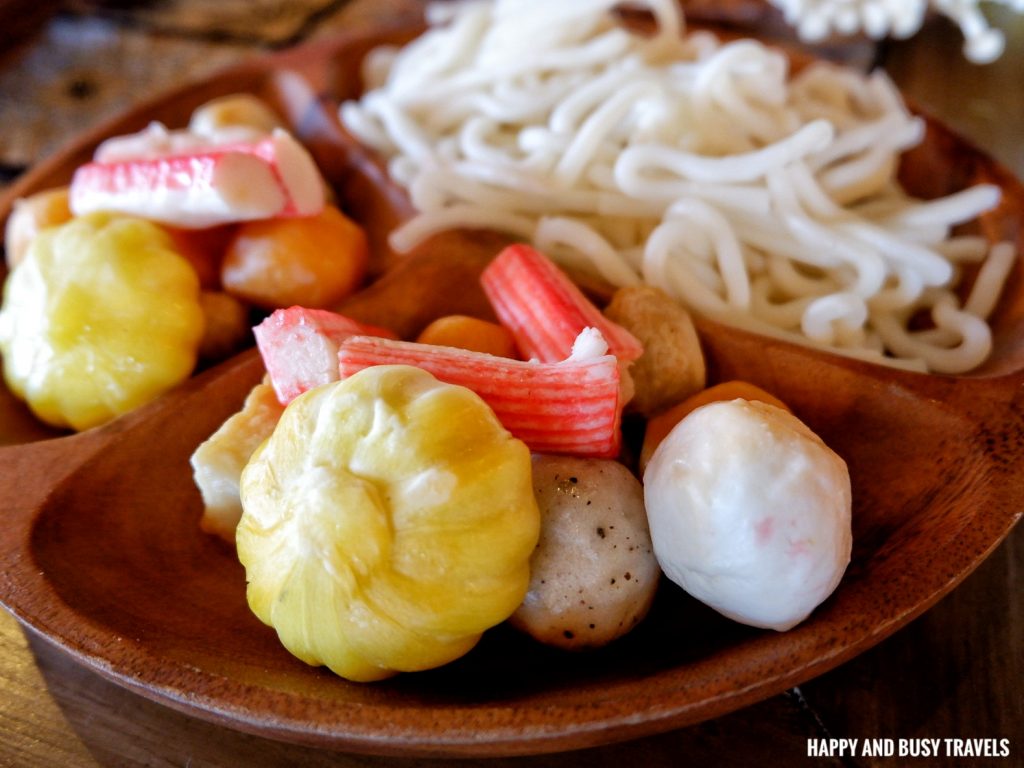 Ala Carte Dishes – Gyup
Aside from the usual samgyupsal and shabu-shabu, Gyup also offers various ala carte dishes that you will surely love. Yes, I am sure haha because I love the dishes so much! even though I am full I wanted more haha.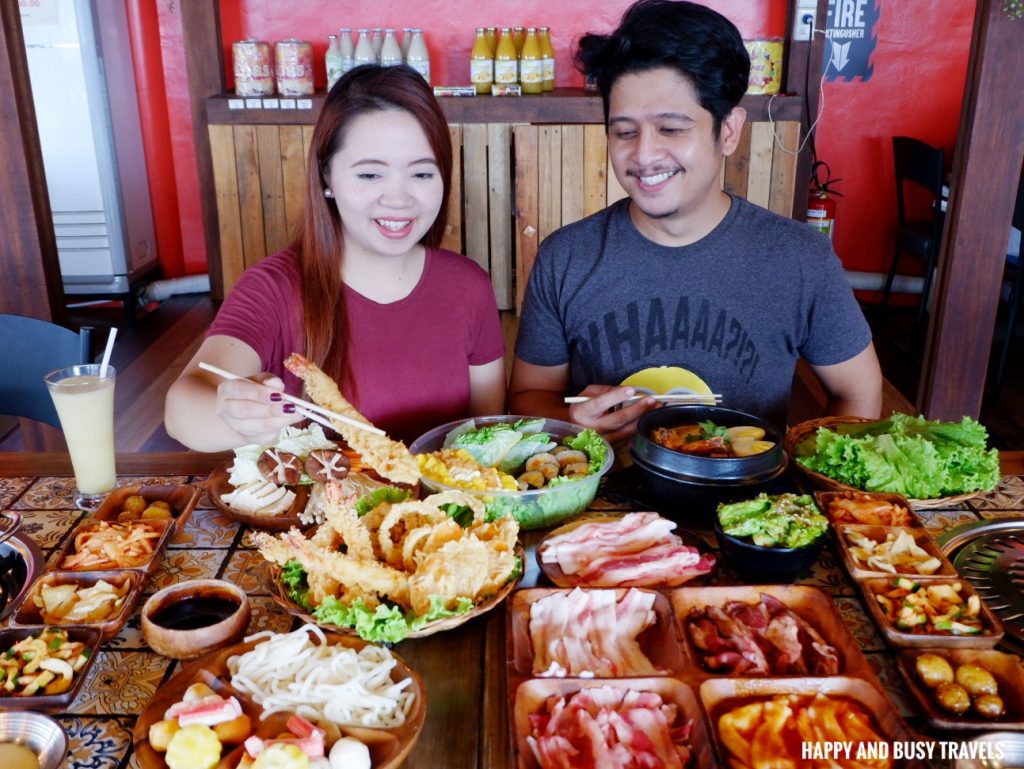 First is this Tempura Platter. It has five large Shrimps, and a lot of Onion Rings and Carrots. This one is good for two to three people.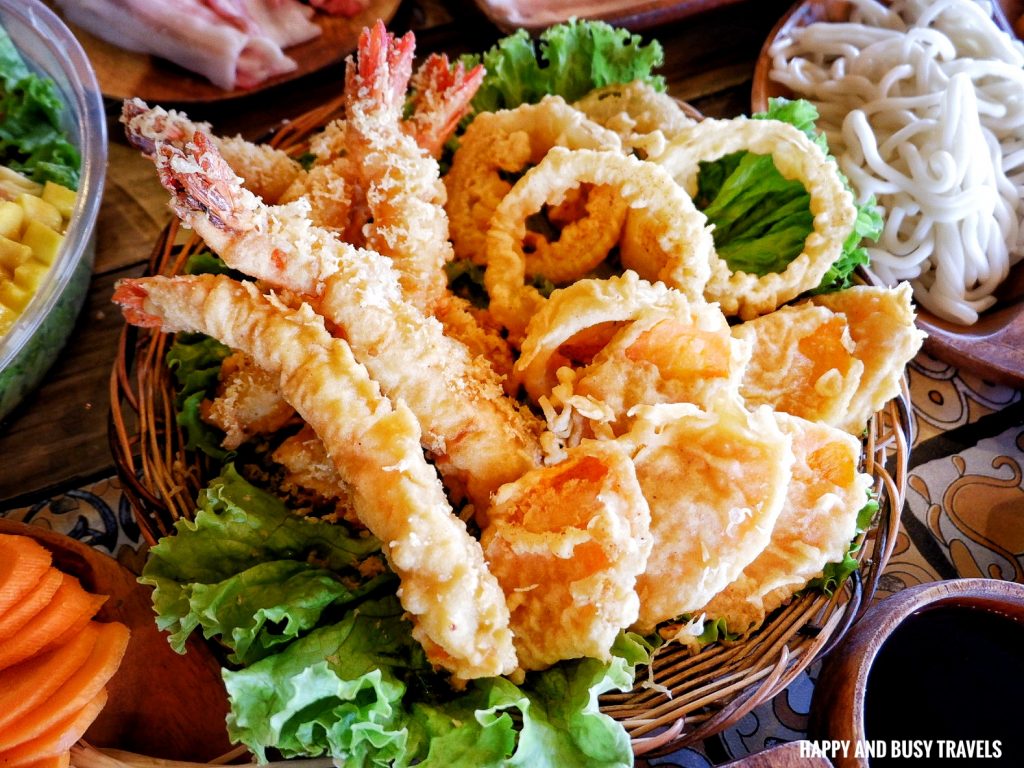 Next, is Healthree Option. I immediately got the idea why it was named like this. It is because there are three healthy choices in this dish. There are a lot of Kimbap, Kani Mango Salad, and a healthy wrap. This one is good for 3 to 4 people.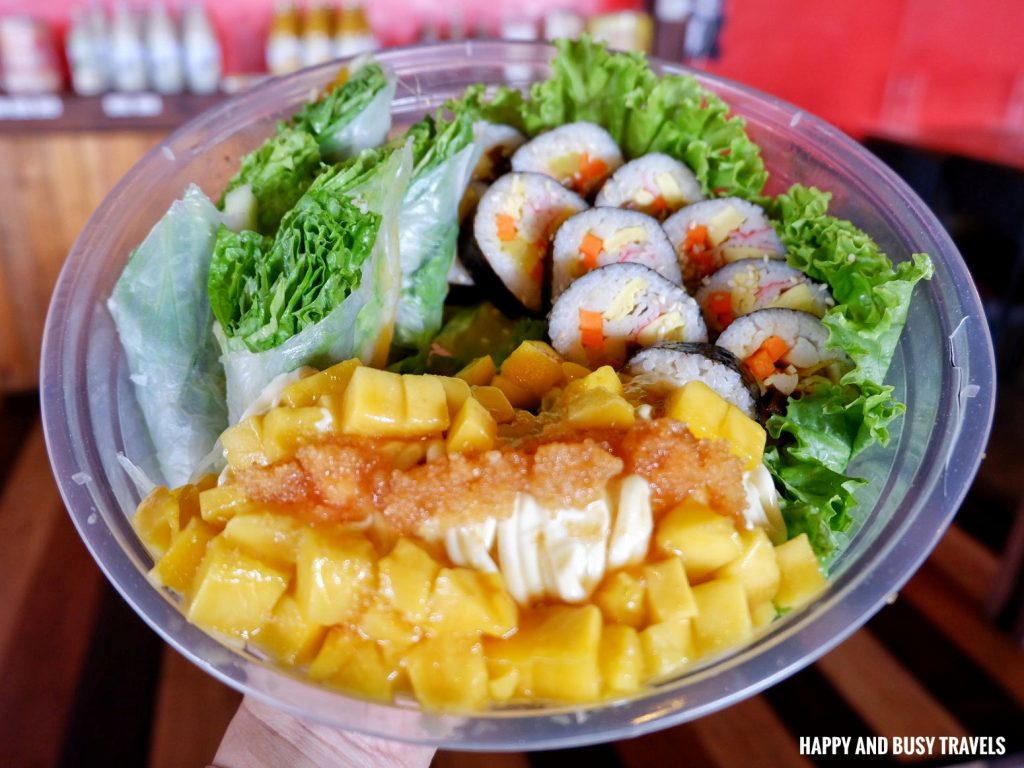 Finally, we also had Katong Laksa. We really love this one! We tasted a lot of laksa already but this one tasted so good. It was like the usual Laksa was merged into Filipino tastebuds haha. I can say that this is good for 1 to 2 people…. or just 1 haha I can consume everything!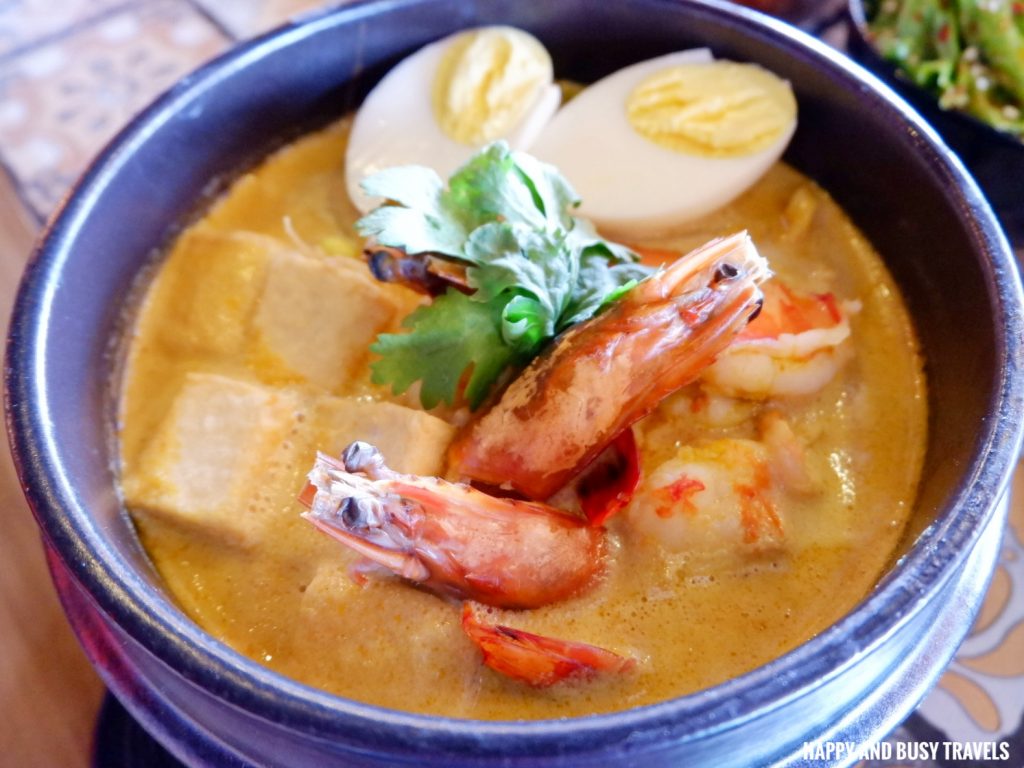 Gyup Menu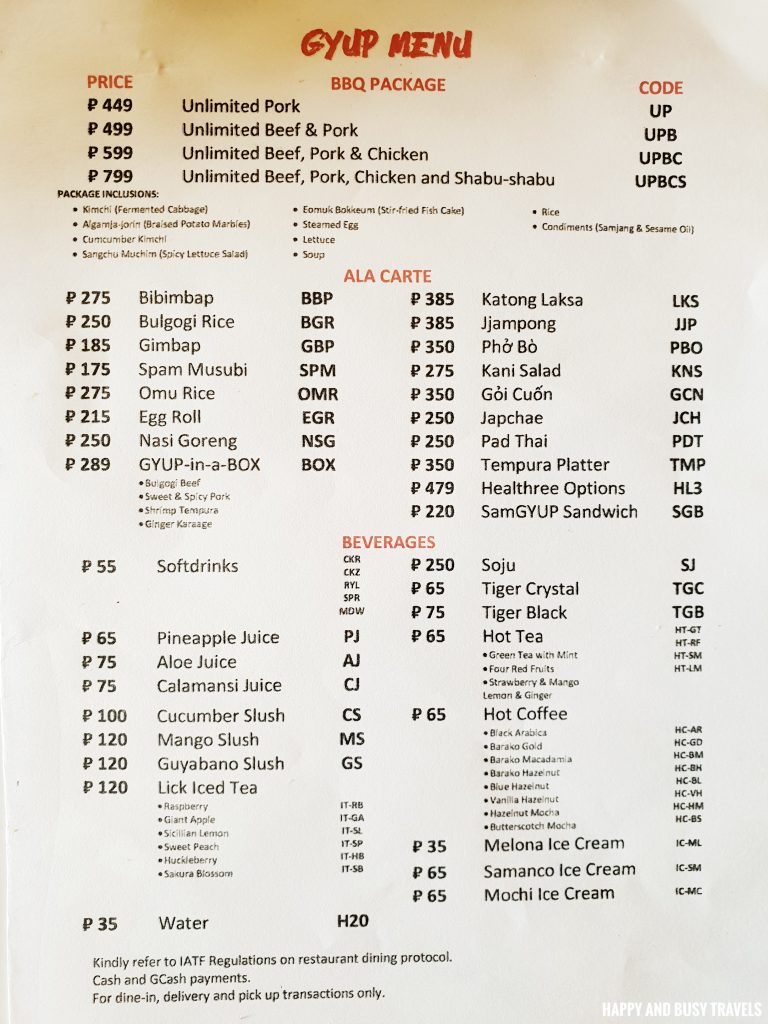 Other Items For Sale
There are also various food items for sale in the shop, just like this coffee.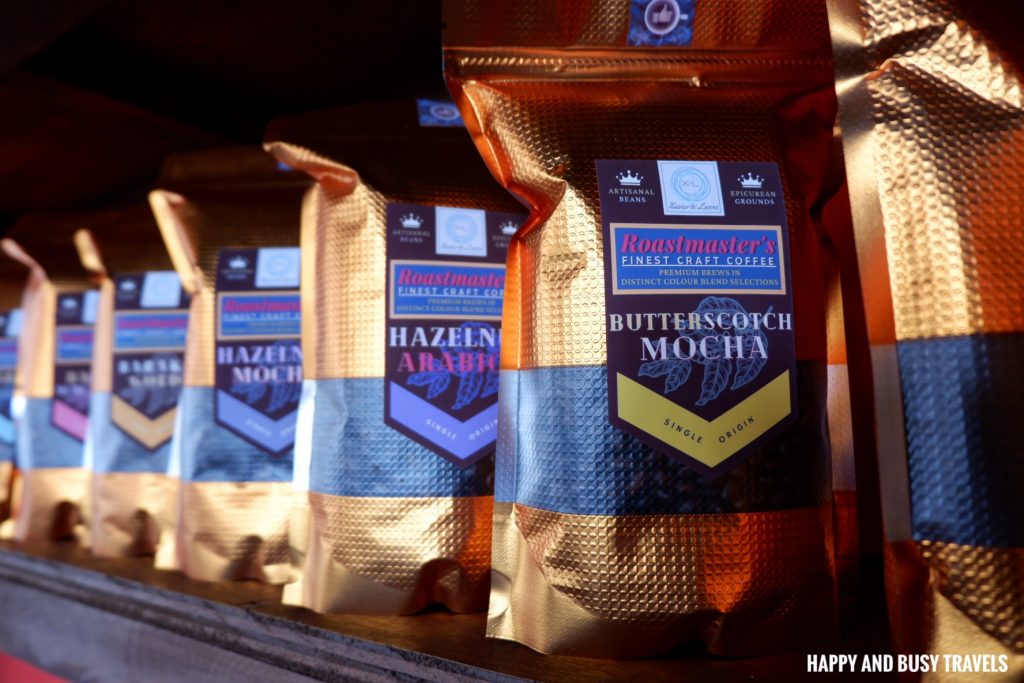 Happy and Busy's Smileys for Gyup – Home of Pan Asian Cuisine
Overall we really had a great time in the restaurant. All of our cravings were solved in just one place, plus we just didn't have the usual samgyup and shabu-shabu, we had a chance to order a lot of ala carte meals.
Food

Location

Ambiance

Value for money

Service

The staff and the owners of the restaurant are all friendly and hands on. Our refill for the unlimited were given immediately as soon as we ordered.
Comfort Room
There is no comfort room in the restaurant itself, but you can use the restaurant of the compound.
More exciting food and drinks review at: https://happyandbusytravels.com/category/food-and-drinks/