Tanaw sa Anilao Bed and Breakfast, Batangas
One of the best ways to spend summer is by staying in a beach resort. But due to the pandemic, we need to be safe, so we booked a stay in Tanaw sa Anilao Bed and Breakfast. It is a private resort that is just a few feet away from the pebble beach.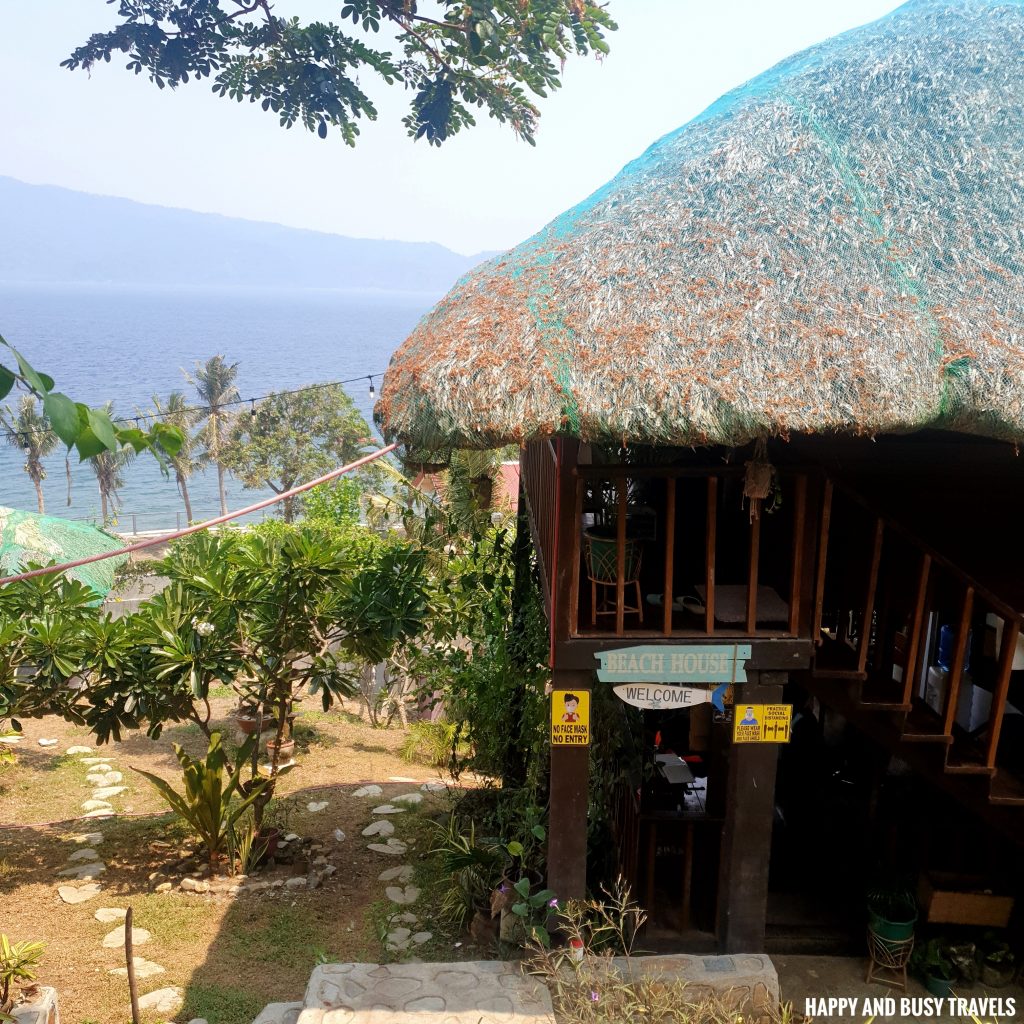 Important Information
Facebook: https://www.facebook.com/Tanaw-Sa-Anilao
Contact No.: 0961 959 1282
Email add: [email protected]
Address: Malimatoc 1, Mabini, Batangas
Google Maps Link: https://goo.gl/maps/AKcMbzbVTJYabcq38
How to book Tanaw sa Anilao?
1. Create an Airbnb account to get a P3,100 discount on your first booking.
CLICK ON THIS LINK: https://www.airbnb.com/c/mariakatrinat
2. Book through Airbnb.
Quick Links
The Main House of Tanaw sa Anilao
As soon as we entered the vicinity, the main house is the first thing that you will see. All of your needs are here.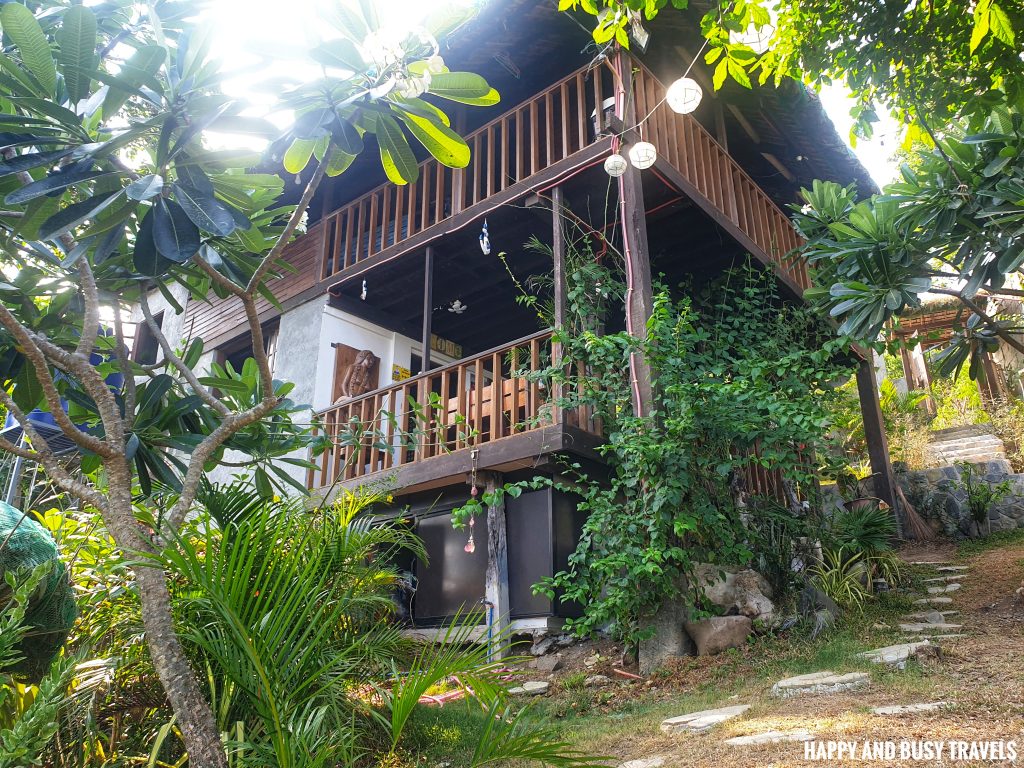 Living Room, Kitchen, and Dining Area
Furniture in their living room and dining area is made out of Rattan and wood, which makes the ambiance very provincial.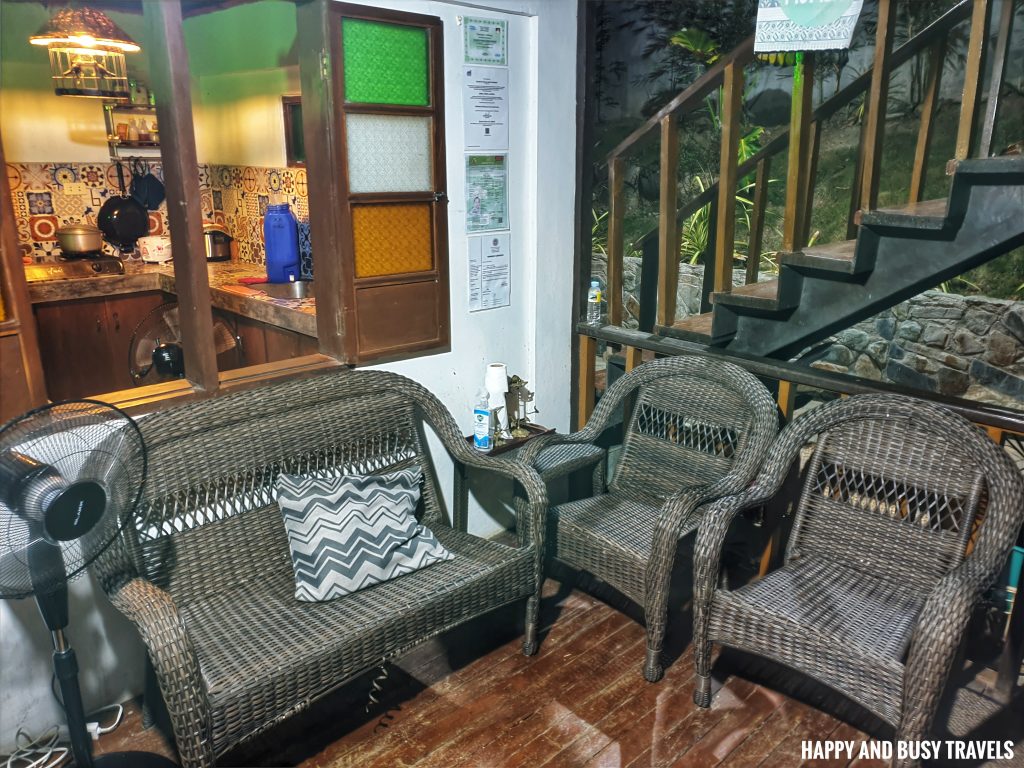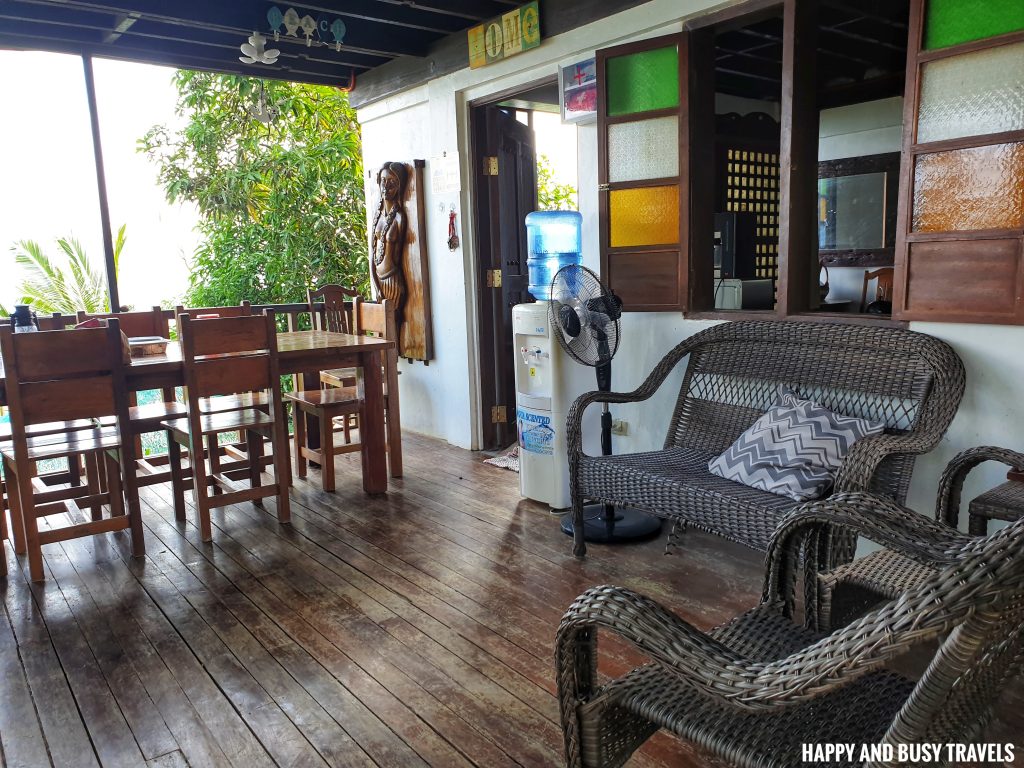 This is the area where we had our snacks and played some games.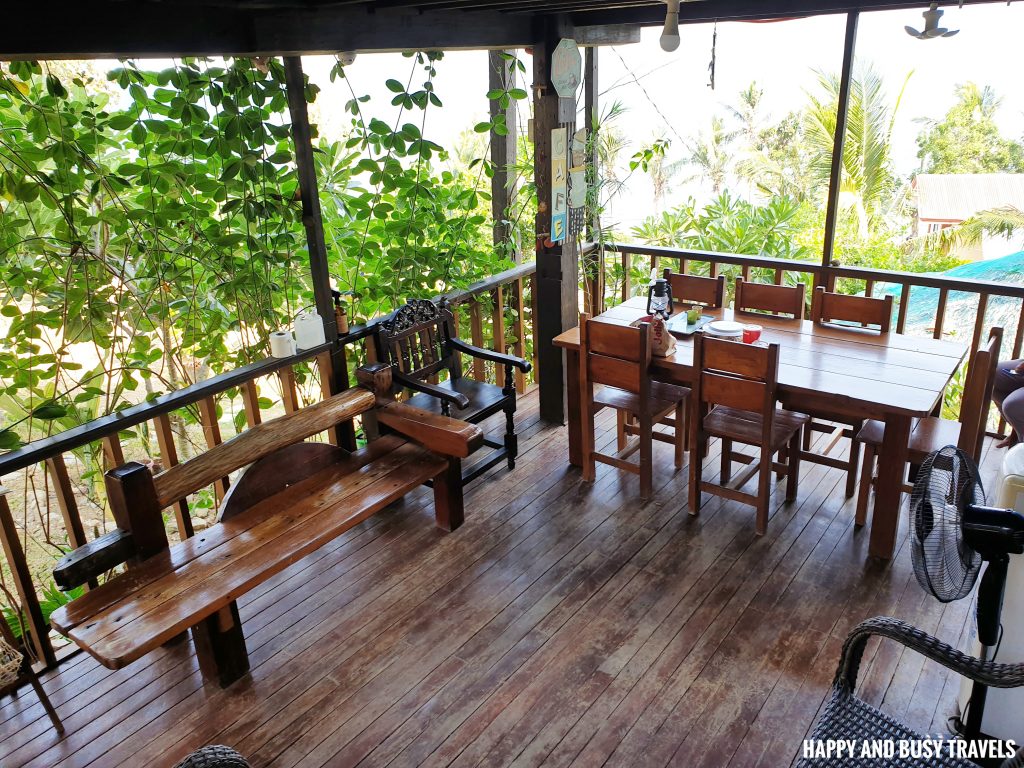 One of the highlights is our dinner. Here's us and Travel with Karla with her friend enjoying the night.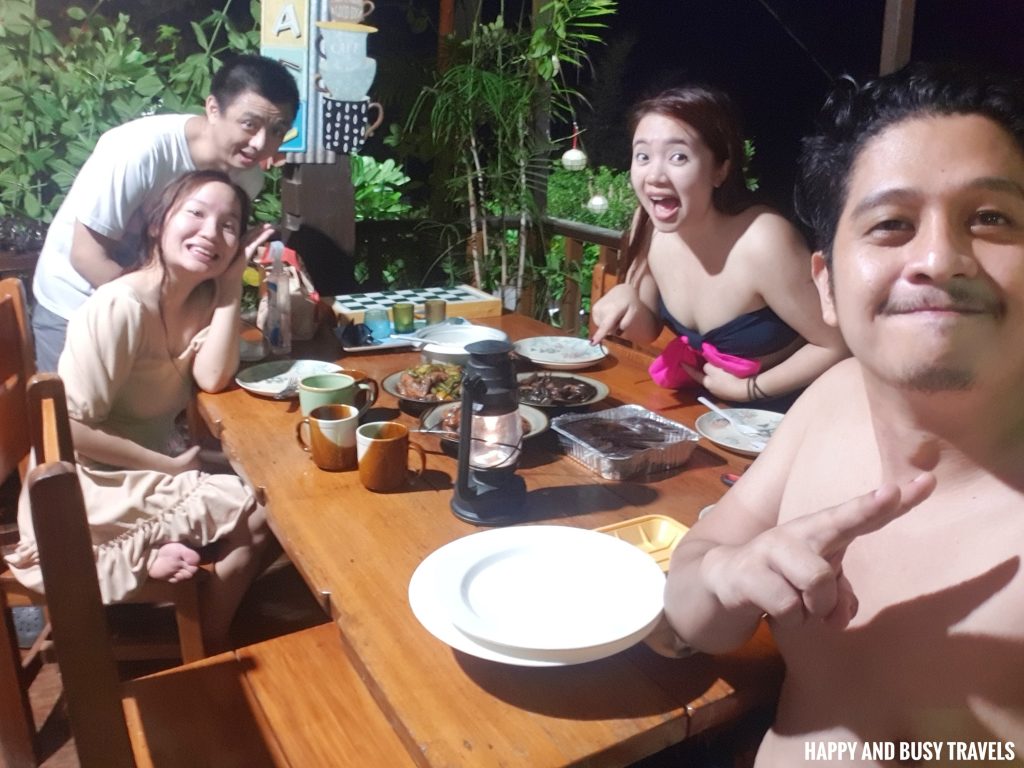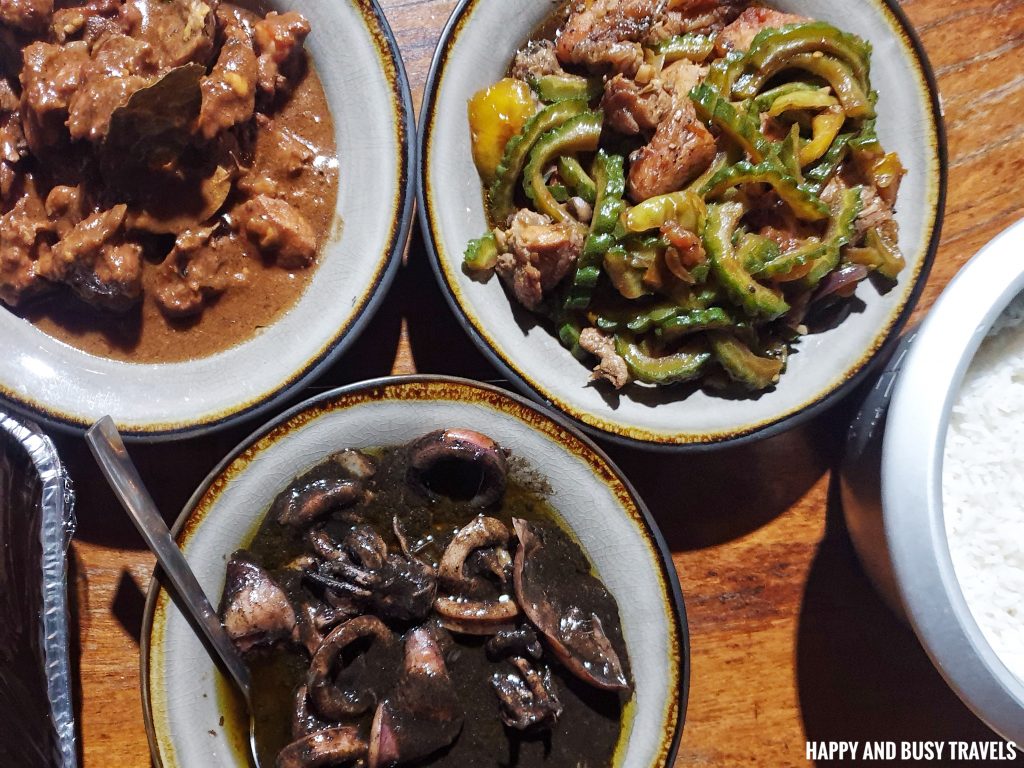 Kitchen
Their kitchen is fully functioning, there is a gas stove, rice cooker, cooking pans, knives, chopping board, plates, spoon and forks, and cups that guests can use.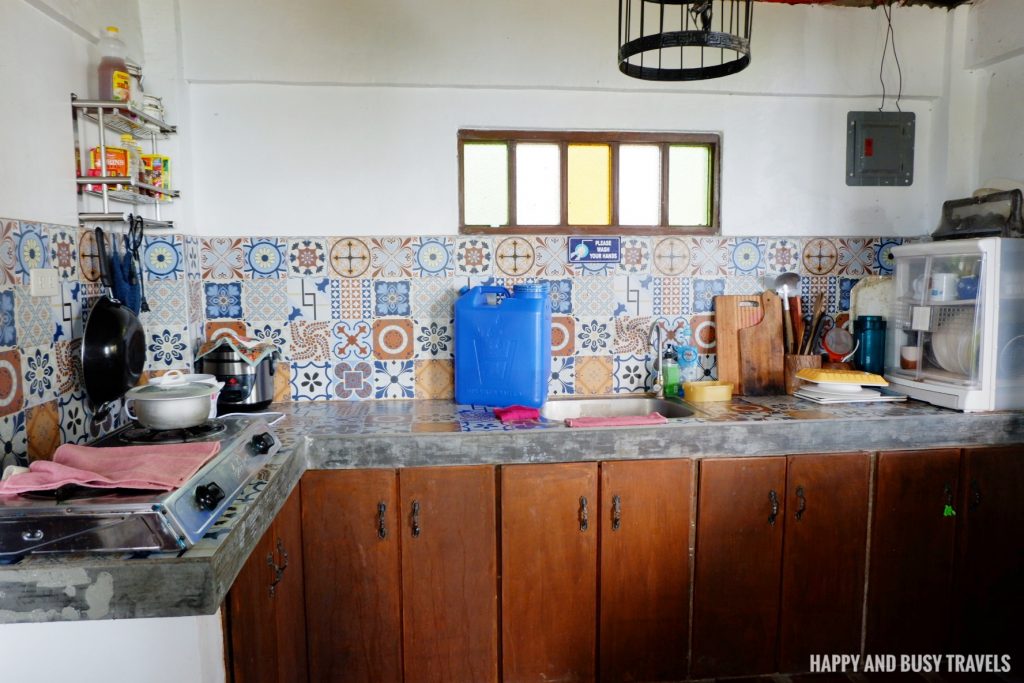 Bedrooms
There are two bedrooms in the main house. The first one is just right after going up the stairs.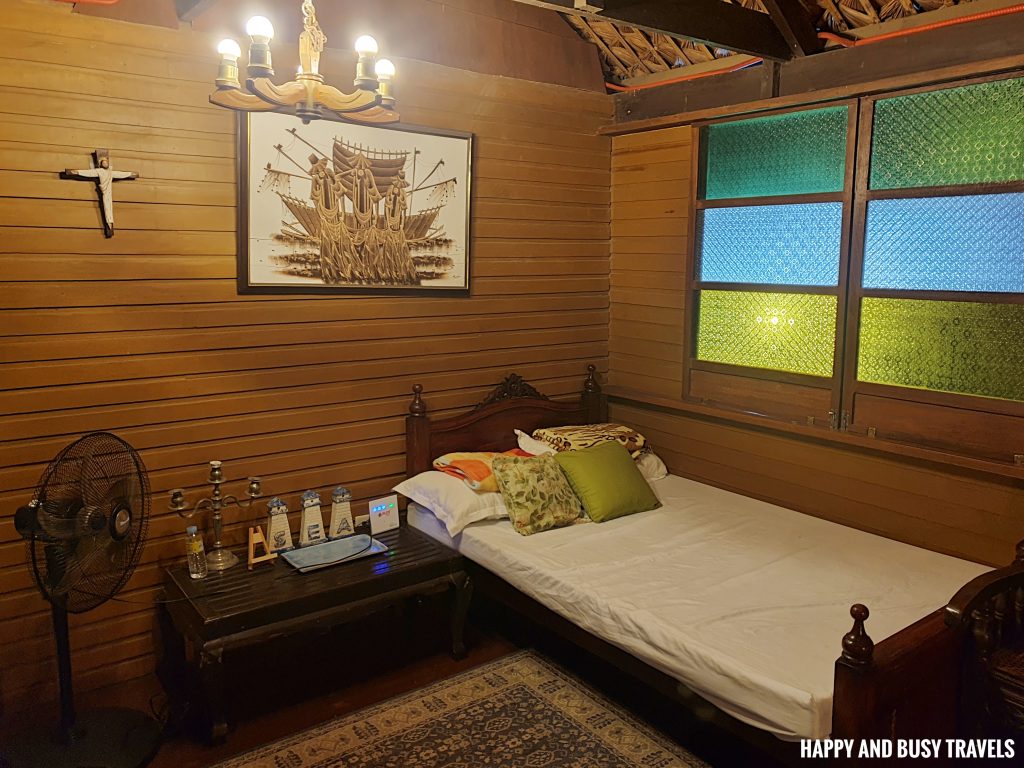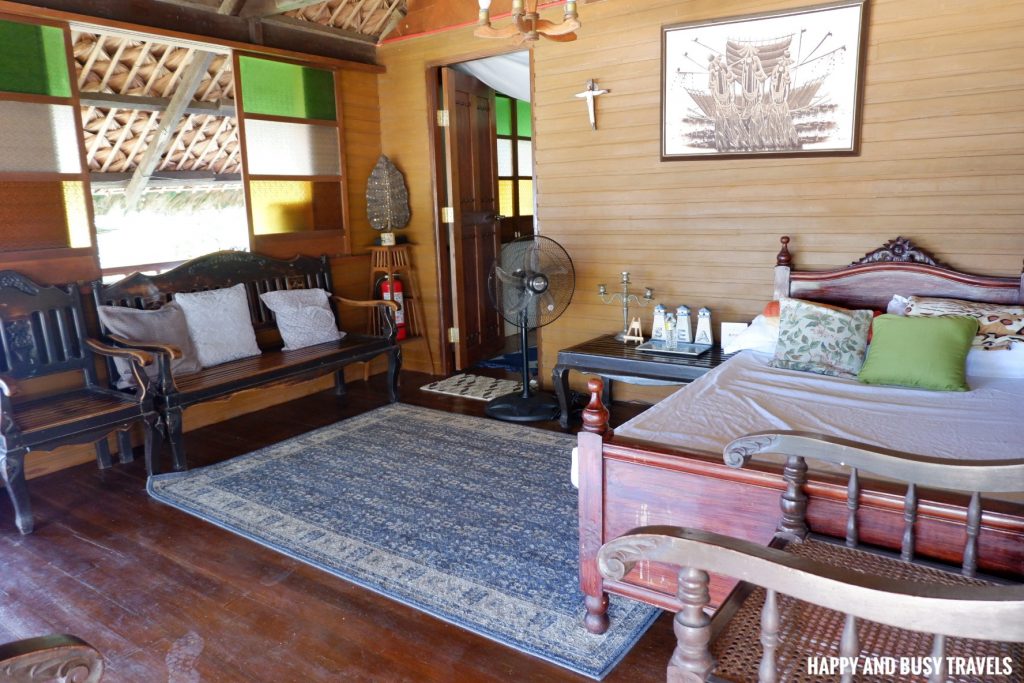 Then, the second room is just behind the first room. This one is an airconditioned room.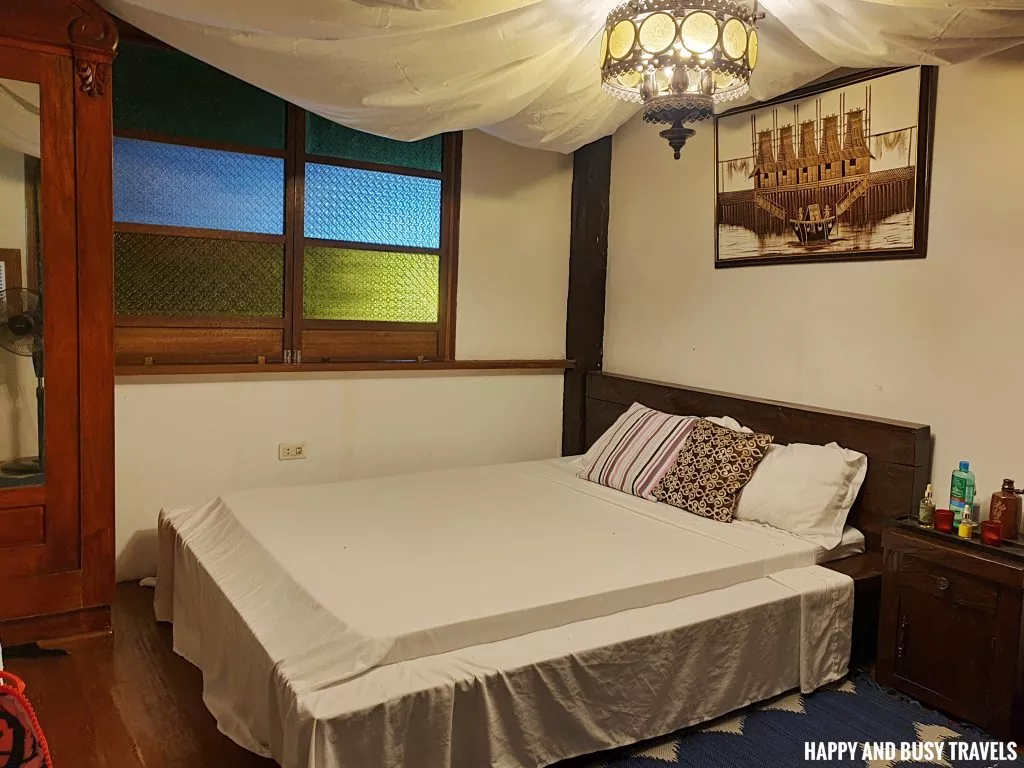 Each bed can accommodate 2 to 3 persons.
Comfort Rooms
There are also two comfort rooms in the main house, one is on the first floor and the other is on the second floor.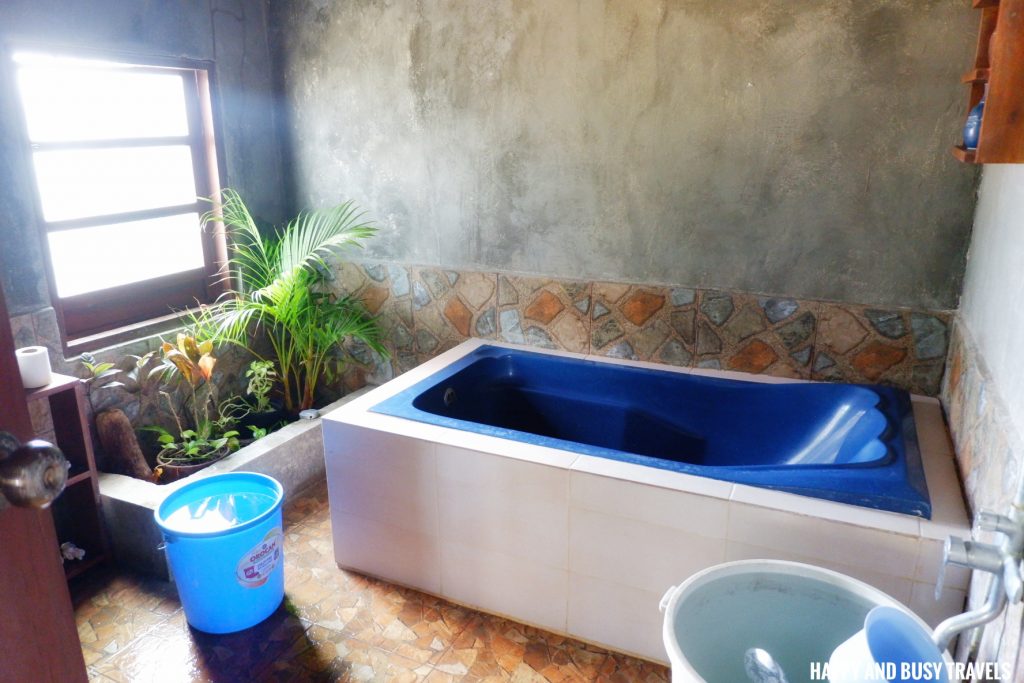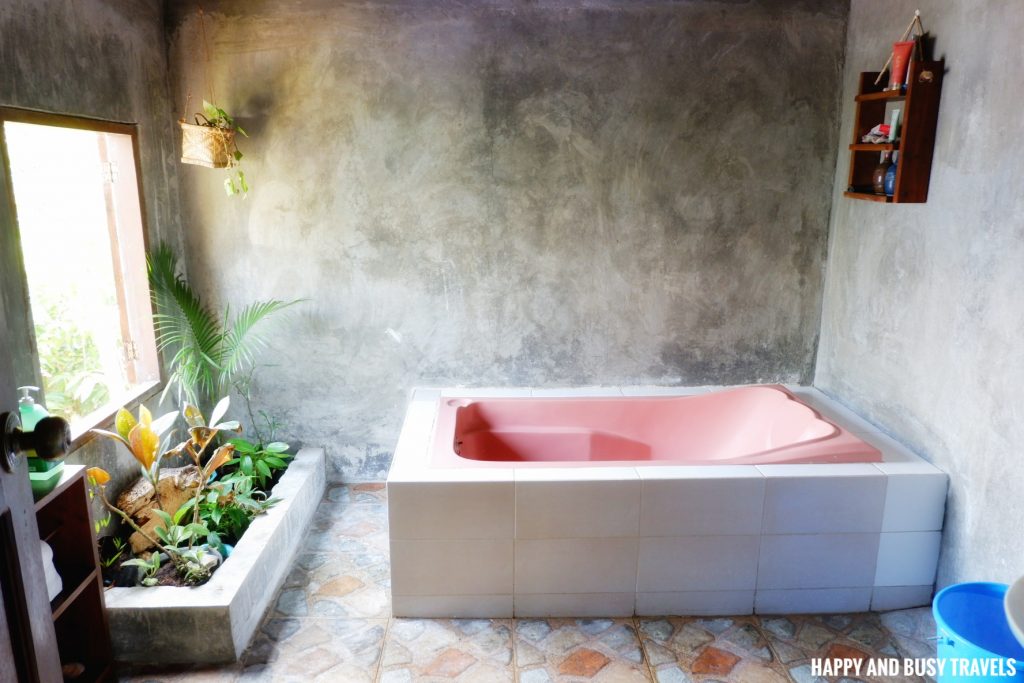 The toilet bowl, sink, and shower area are just beside those bathtubs. Also, toiletries are very much available. Aside from the towels and toothbrushes in the picture below, tissue papers, alcohol, shampoo, lotion, soaps are also available.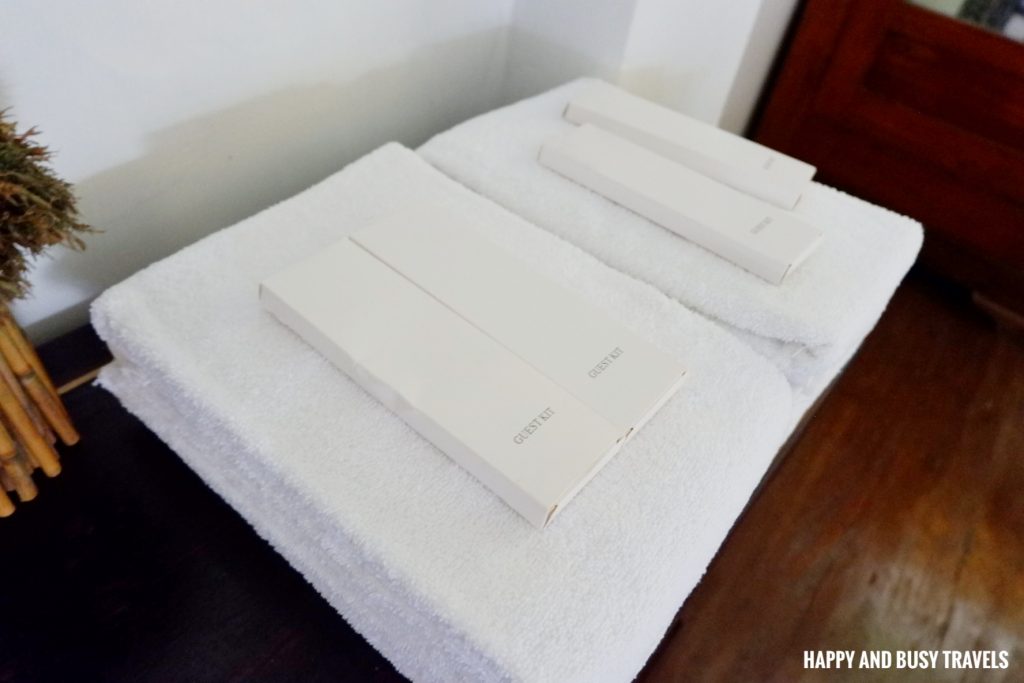 Cabanas
There are two cabanas available on the property, both have a bed and a relaxing area.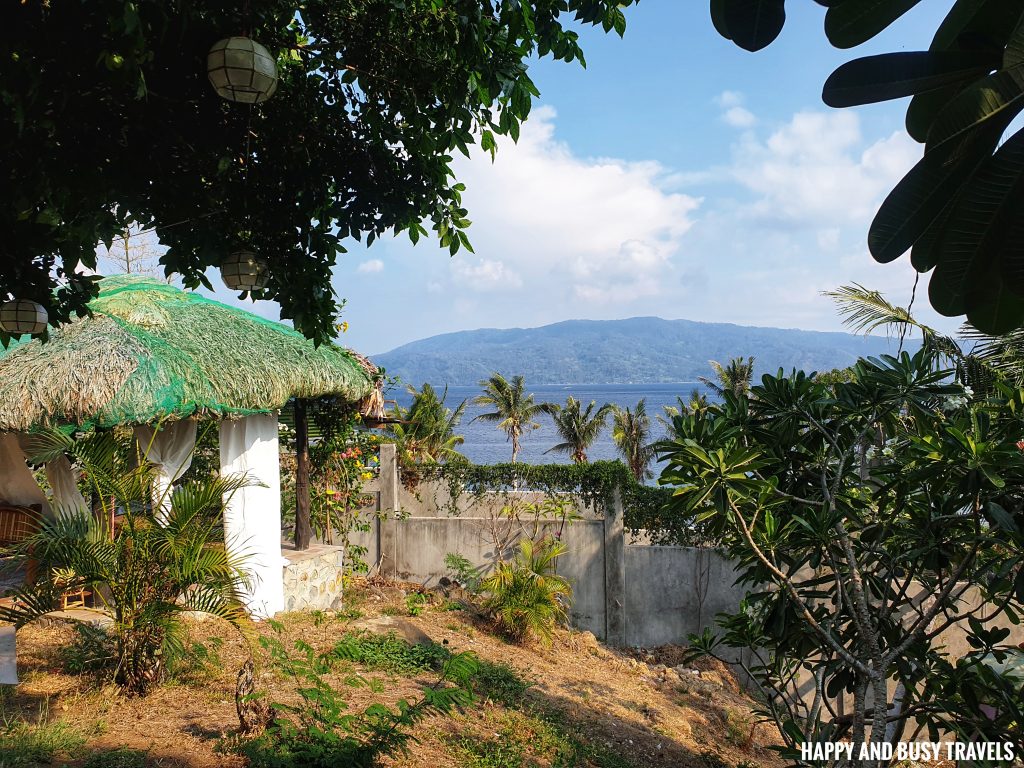 Cabana 1
The first Cabana is a few steps away from the main house.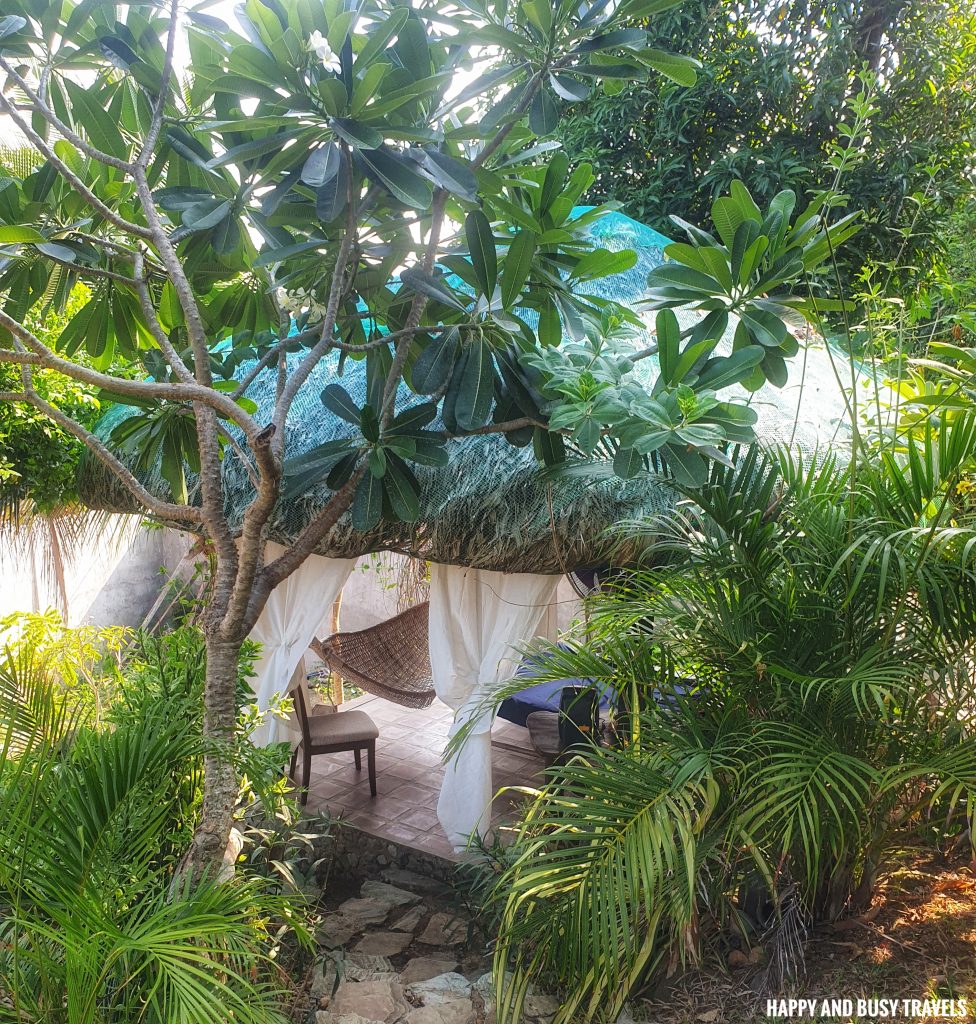 We love the ambiance in the cabanas, it was decorated with things that can make each person feel relaxed and really be on a vacation. BEACH FEELS!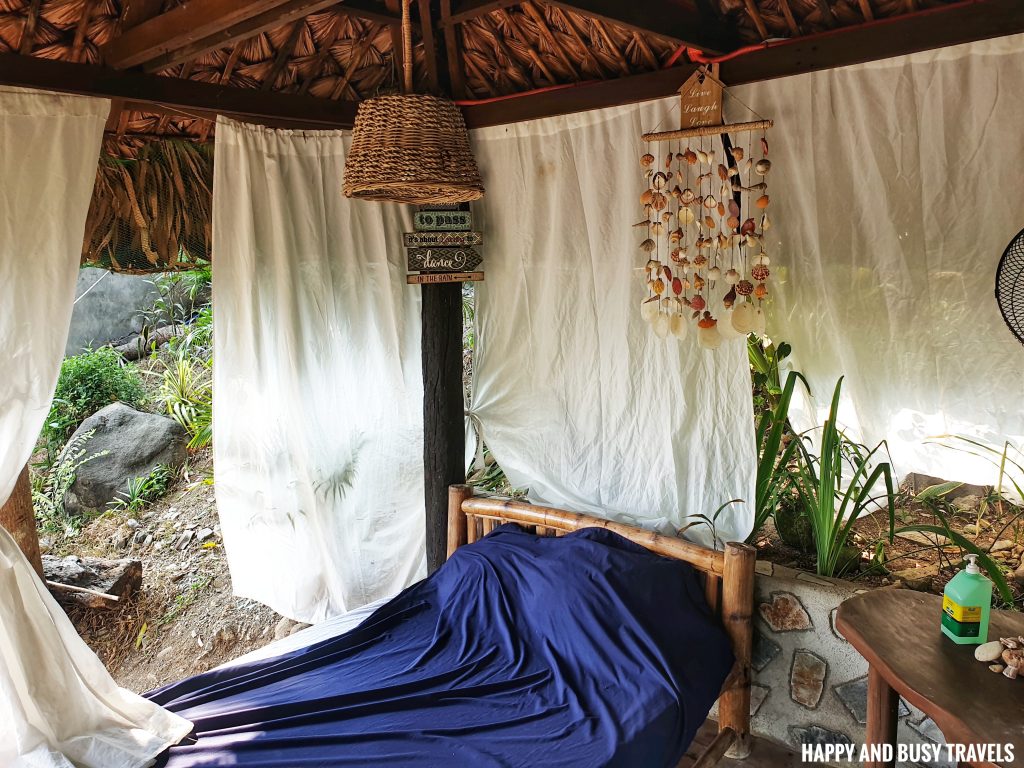 Cabana 1 has a Rattan Hammock which can fit 2 people.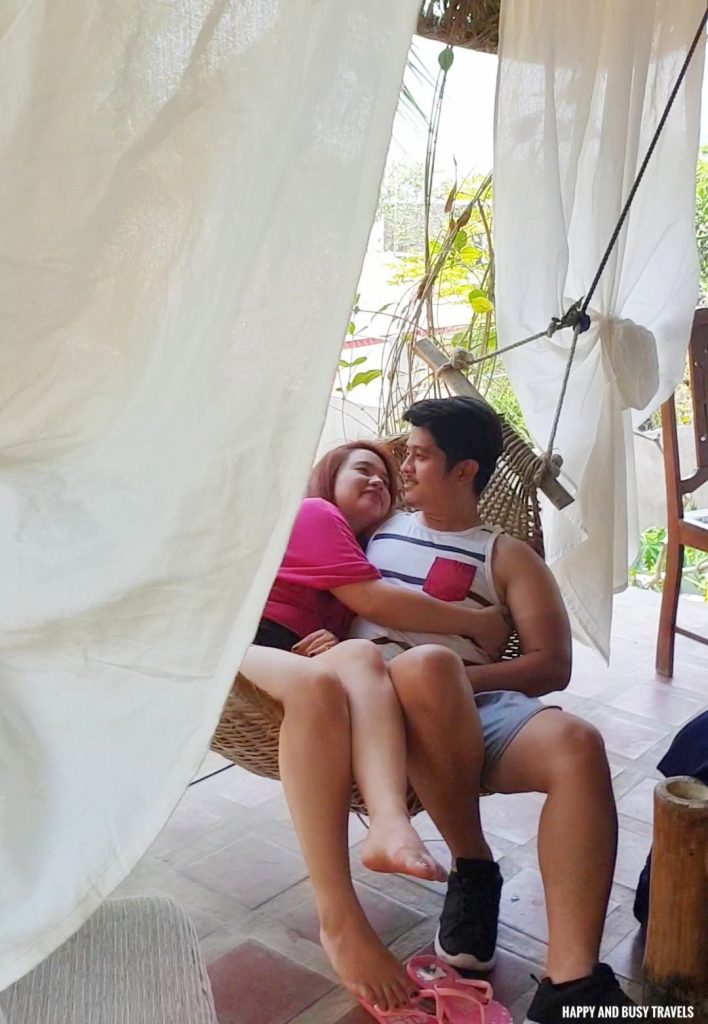 Cabana 2
This one is a little bit far from the main house and has a better view of the ocean.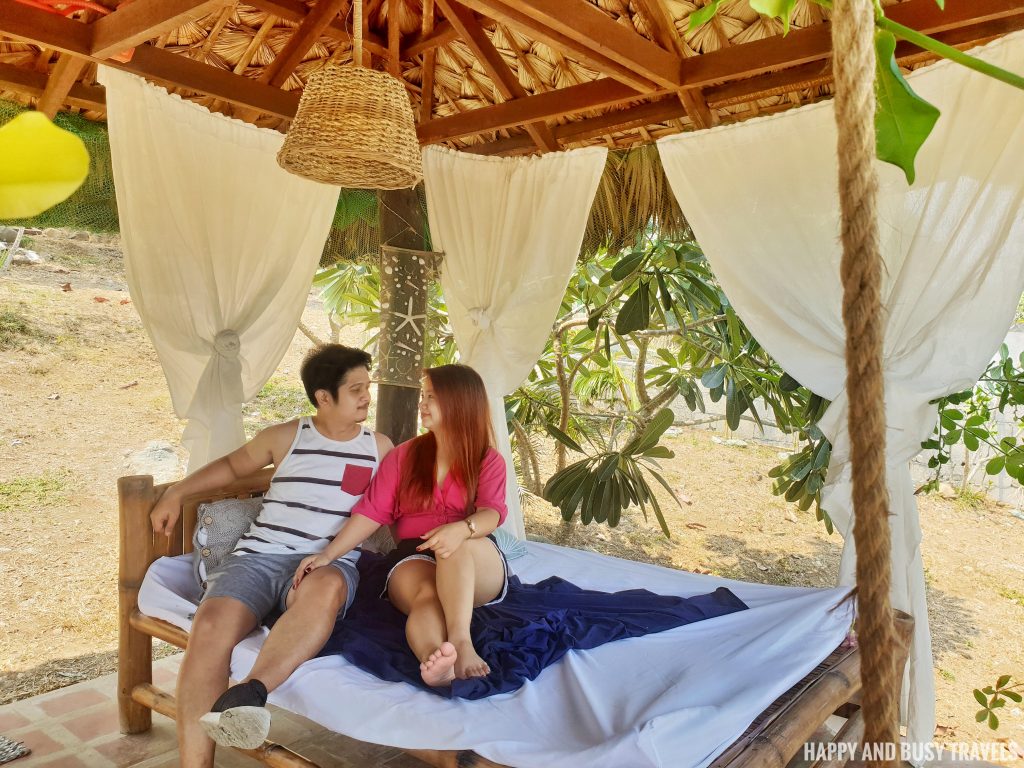 If Cabana 1 has a Rattan Hammock, Cabana 2 has a swing! It's so nice to stay here while looking at the ocean.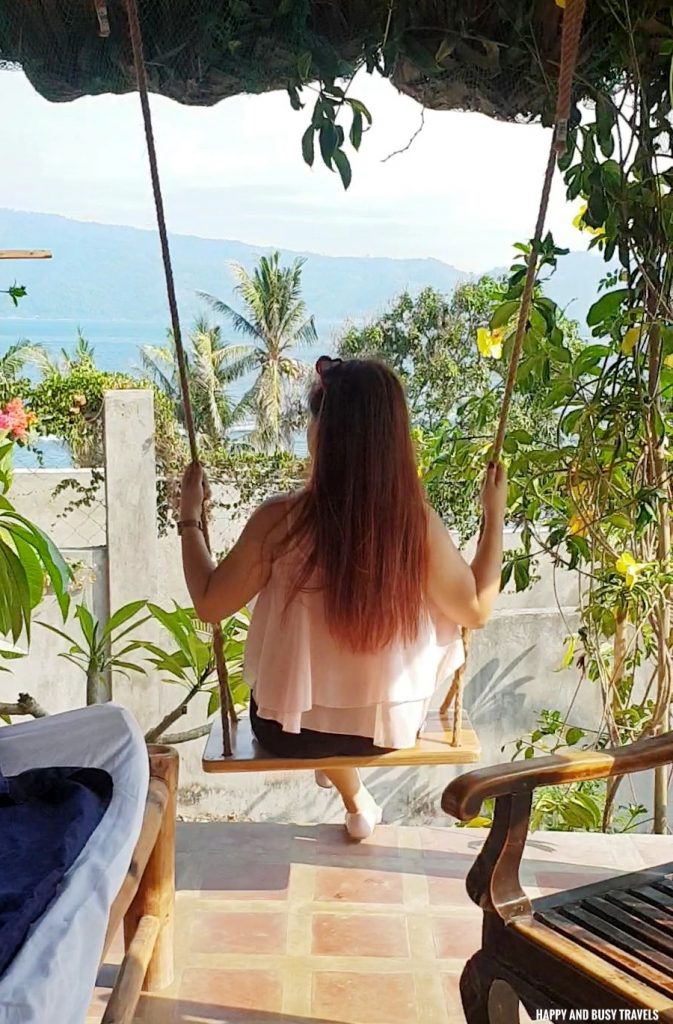 Pebble Beach near Tanaw sa Anilao
Tanaw sa Anilaw has a nice location because aside from you can see the ocean from the property, it is also very near the beach!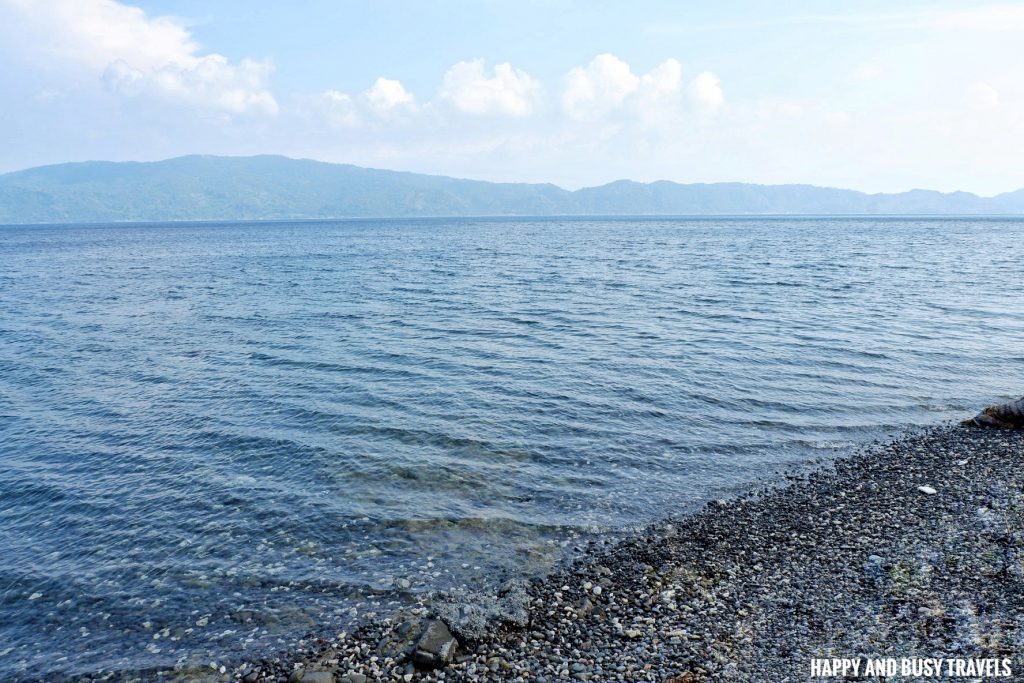 The beach is just a few meters away from the property so we just walked for a 1-2 minutes to visit it.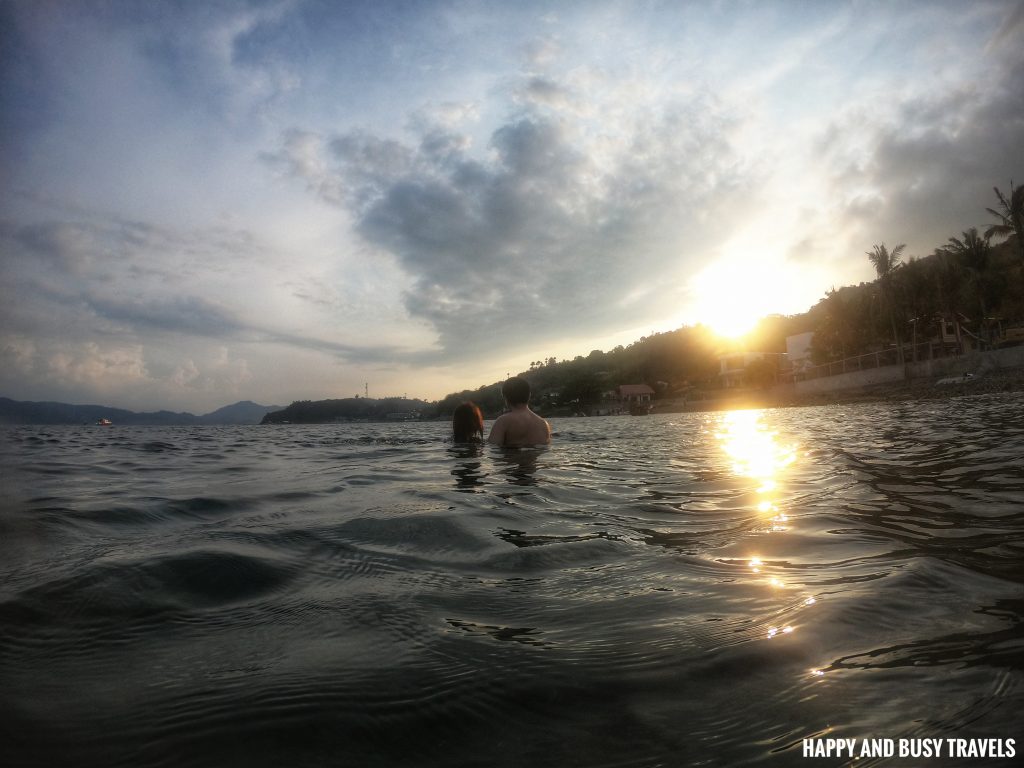 What to do in Tanaw sa Anilao?
There are a lot of things that you can do here aside from relaxing.
1. Swim at the Pebble Beach
Busy and I and our friends went on a swim to release our stress. By the way, you do not have to worry about the drastic change in the dept of the water while swimming.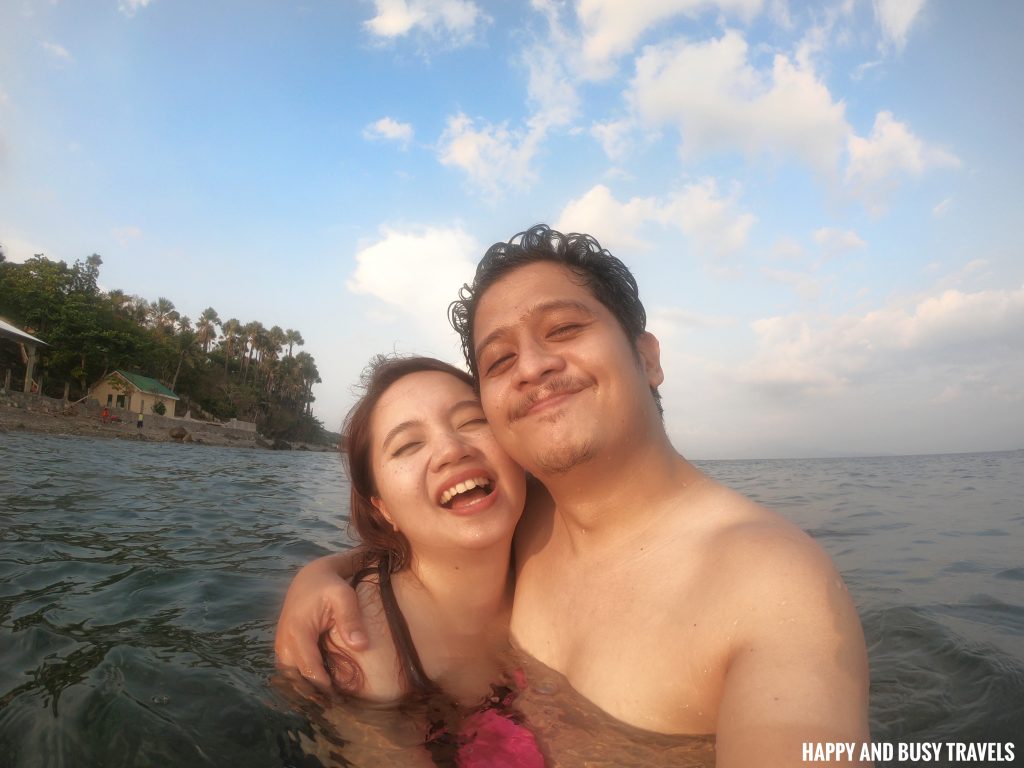 Oh yes, this is me haha just getting ready for our swim. We usually swim during dawn or sunset haha we do not want to burn our skin.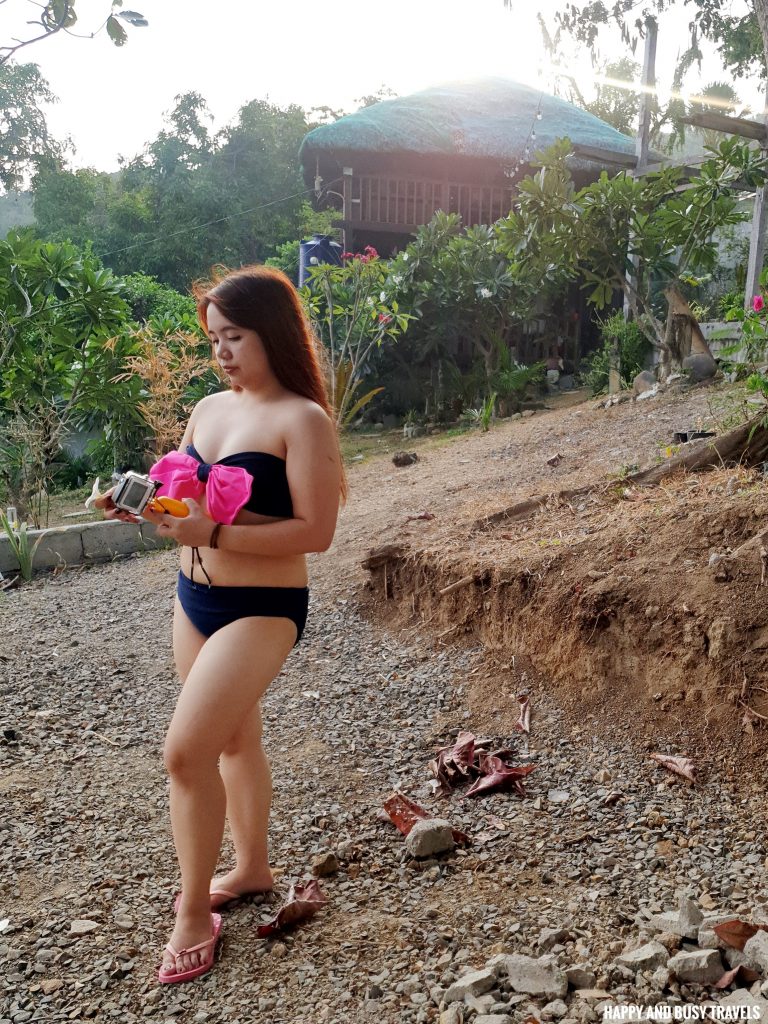 While swimming, just be careful because there is life under it. Just look at the gorgeous seaweeds, we saw these just right after the water's dept is on our waist, be careful not to step on them. We also suggest that you use aqua shoes or socks to protect your feet because there are a lot of seashells around.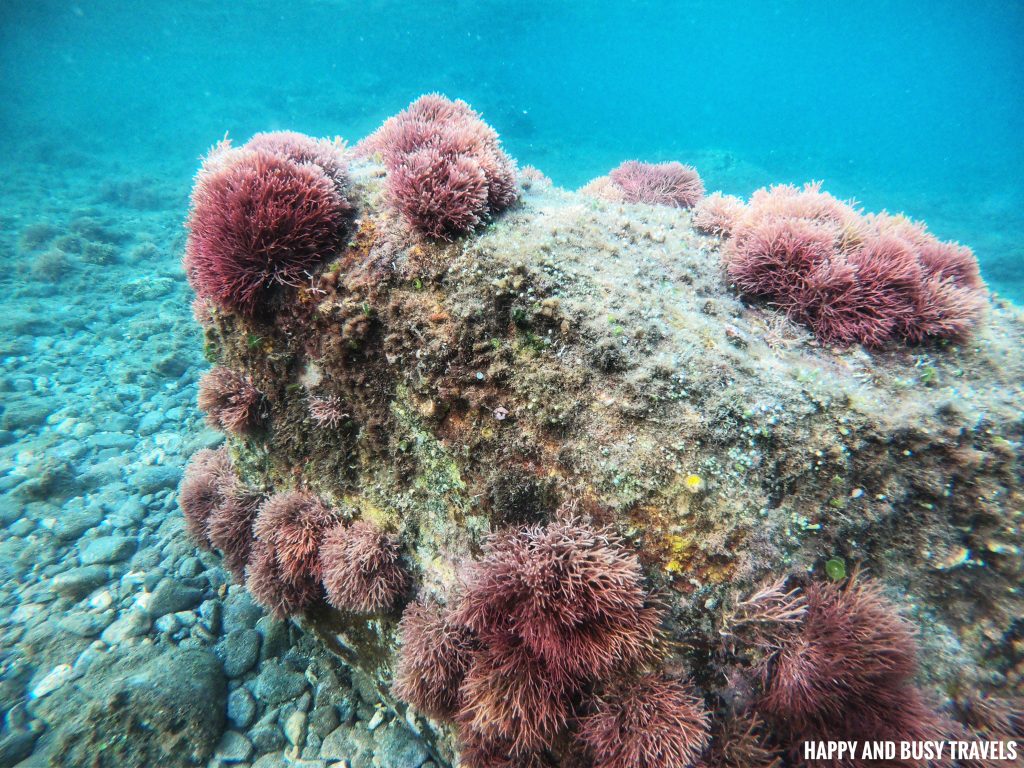 It is also nice to snorkel in the area, although we forgot to bring our gears, haha we should've brought those.
2. Go and use the Kayak
A Kayak is available in the resort, just ask the caretaker so you can use it.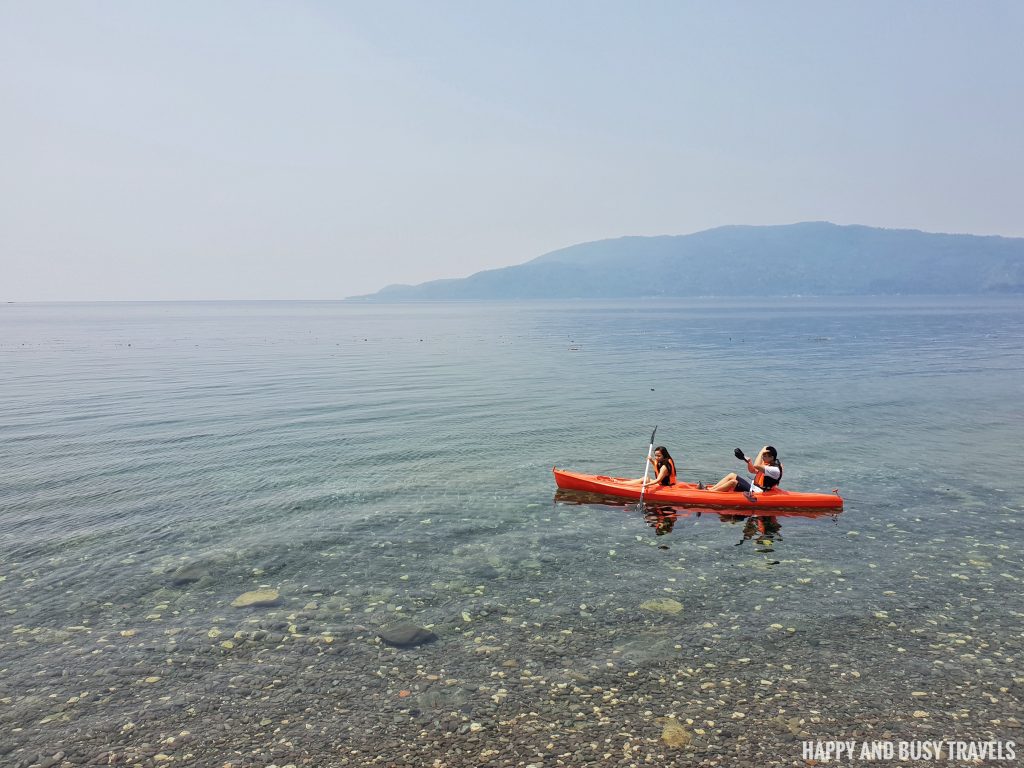 3. Play some Board Games
Various board games are available in the resort. Like this Chess, Sungka, and another game which we really do not know what it is hahaha.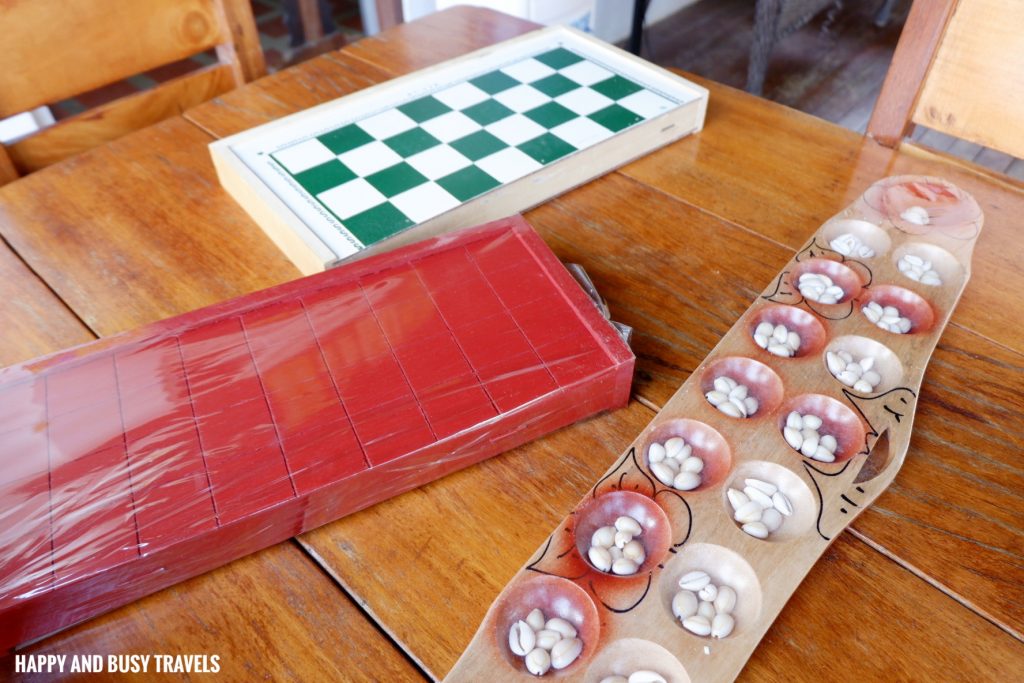 4. Enjoy the Surroundings
The resort is nice in the daytime, but it is also nice at night. During the sunset, the sky turns purple and ohhh this is so soothing.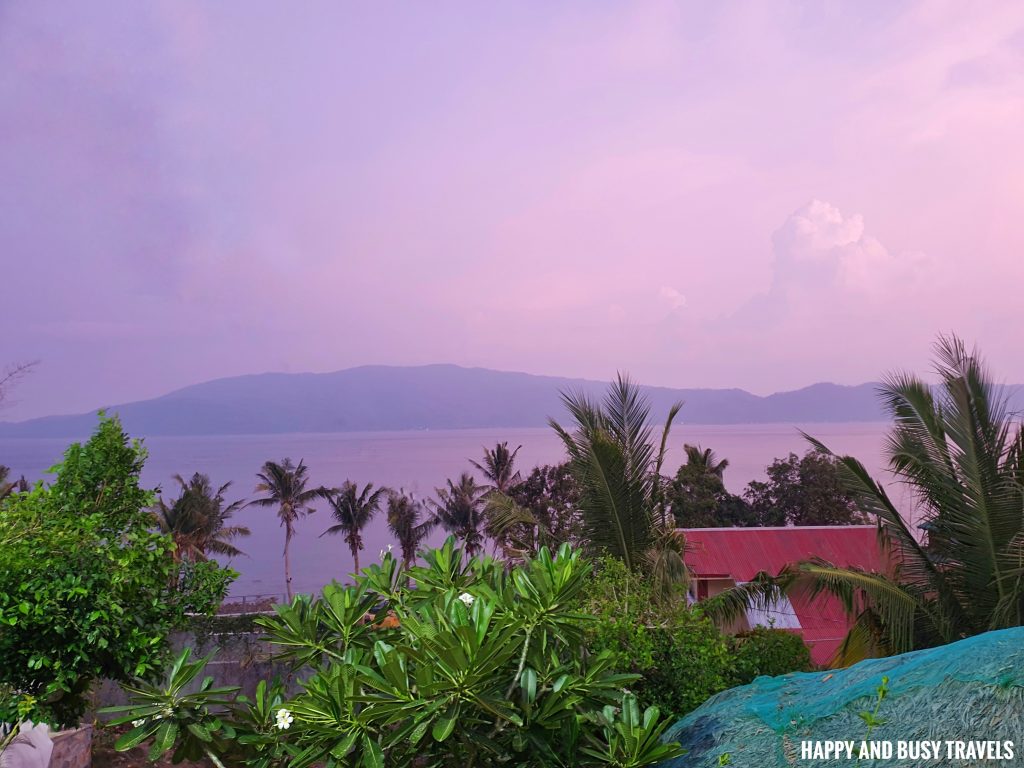 Then at night, there are lights that shine beautifully throughout the resort.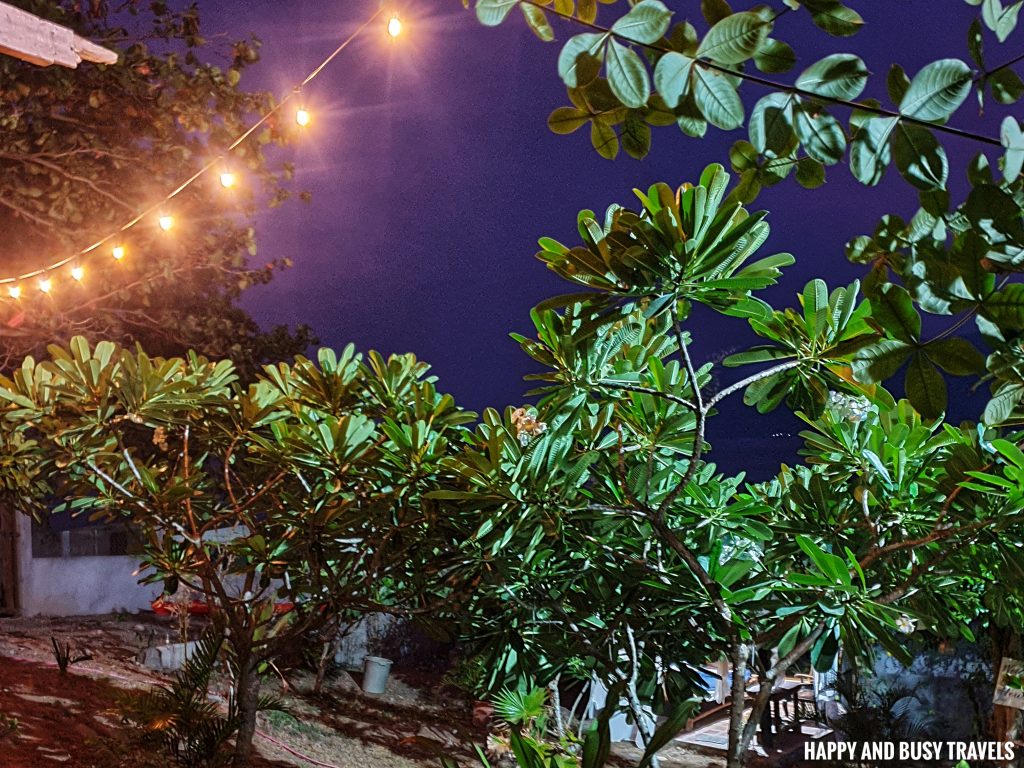 Tanaw sa Anilao Rates
You can go ahead and book through Airbnb, or just contact the resort and have it reserved for you.
| | |
| --- | --- |
| No of Persons | Rates |
| 2 | 6,000 |
| 3 | 6,800 |
| 4 | 7,600 |
| 5 | 8,400 |
| 6 | 9,200 |
| 7 | 10,000 |
| 8 | 10,800 |
| 9 | 11,600 |
Happy and Busy's Smileys for Tanaw sa Anilao
Overall we had a very relaxing stay in Tanaw sa Anilao. Staying here is is perfect because we get to relax, be on the beach, swim in the ocean while being safe because it's just us in the area.
Cleanliness

Facilities

Service

They responded to all of our queries instantly. Then while we were there the caretaker attended to all of our needs.
Value for money

Location 

The area is kinda far from the metro, but the trip is worth it. The location of the property is nice because you can see the ocean from it, and you can swim in just a few meters away.
Ambiance 

If you wanna see more about the resort, watch Travel With Karla's Vlog 🙂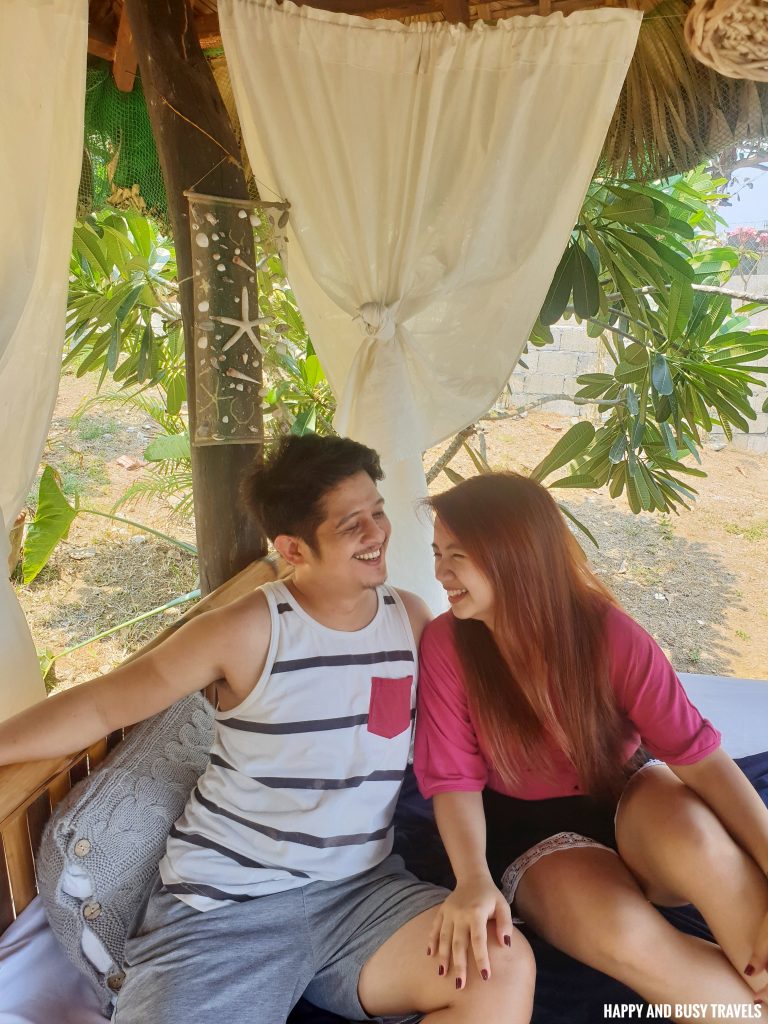 More exciting hotel reviews at https://happyandbusytravels.com/category/hotels/