Cavite's Happy Garden at SM Dasmarinas City
This is every plantito and plantita's dream! SM Dasmarinas City together with the local farmers from Cavite created an event which is called Cavite's Happy Garden.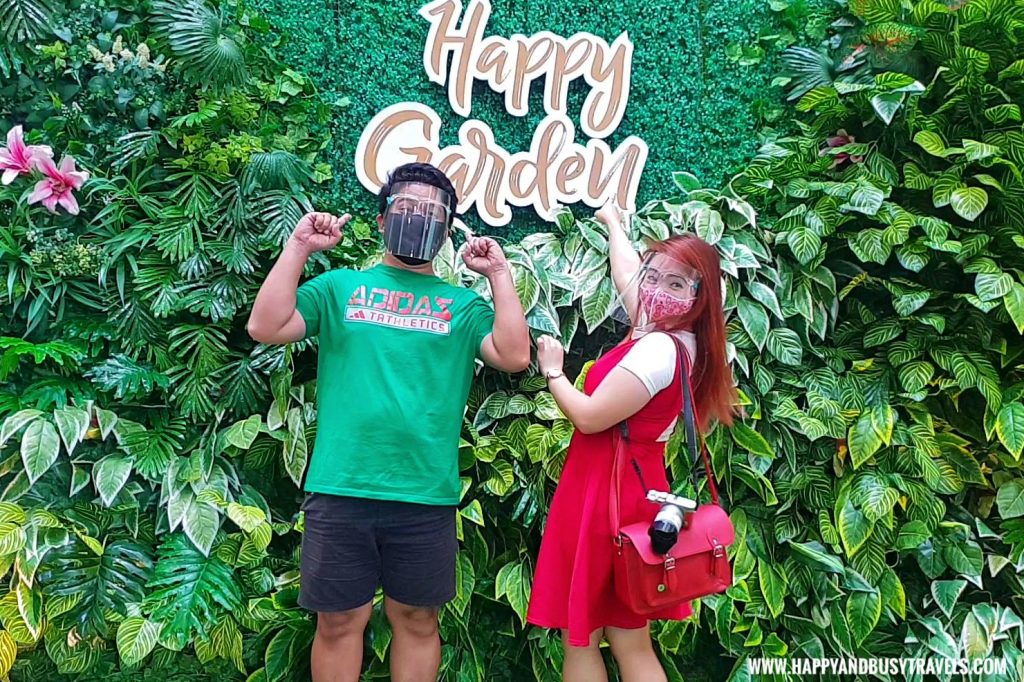 Each visitor can buy plants, pots, gardening tools, and fresh produce such as fruits and vegetables. Plus, everyone gets a chance to take a picture in some IG worthy spots 🙂
Frequently Asked Questions
What: Plant Expo
Where: Annex event center, SM Dasmarinas City Cavite
When: September 10 – 24, 2020
Together with Travel with Karla, we visited the plant expo.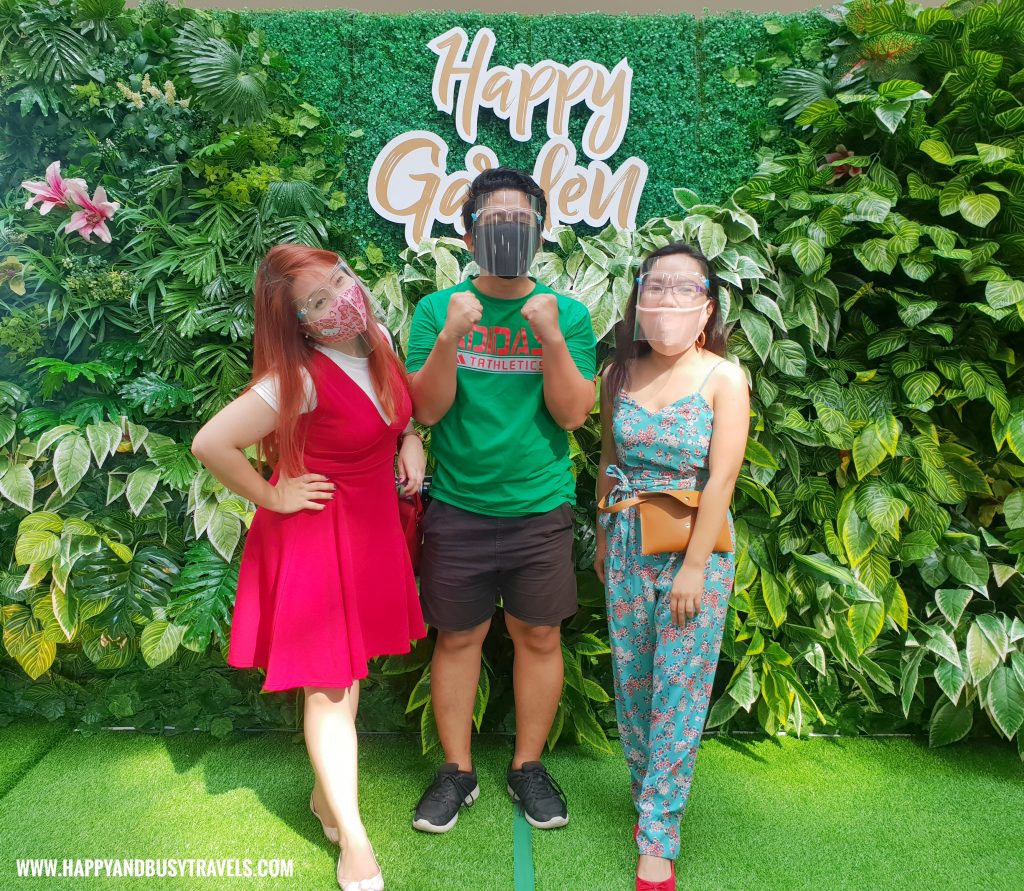 Quick Video of What to Expect
List of Booths in Cavite's Happy Garden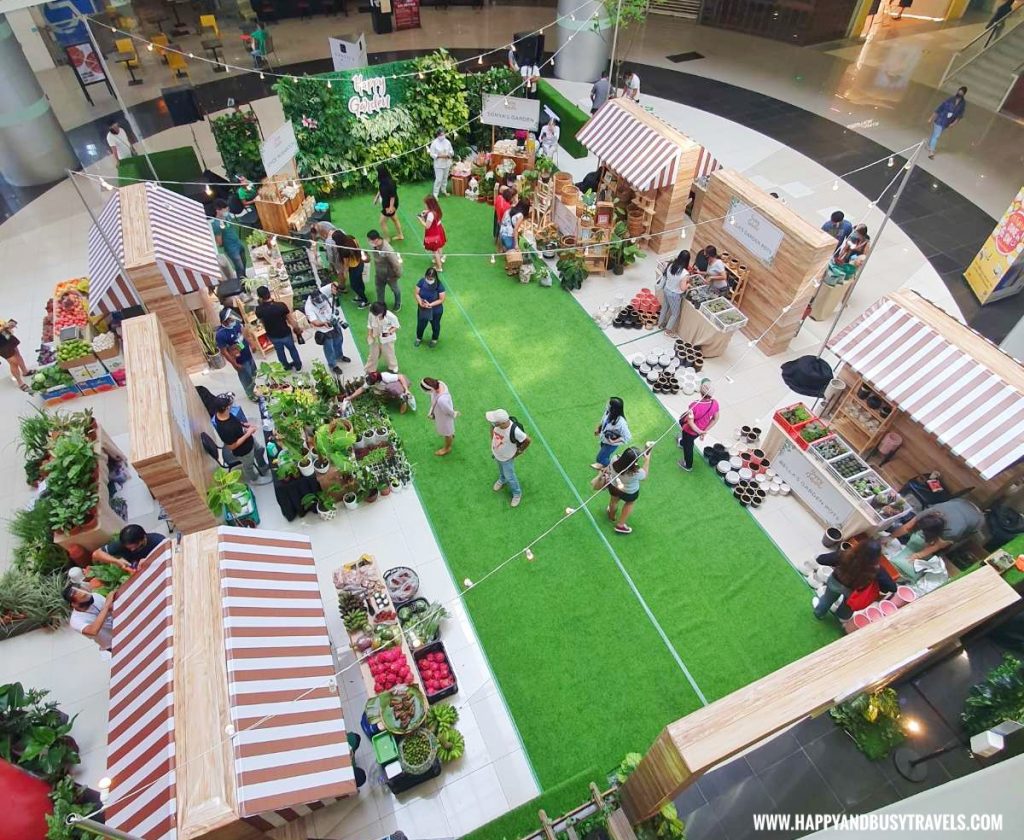 AXS Garden
Facebook Page: https://www.facebook.com/axsgarden/
AXS Garden sells a wade range of plants, from tiny up to large plants. They even have these hand-painted pots which are also for sale.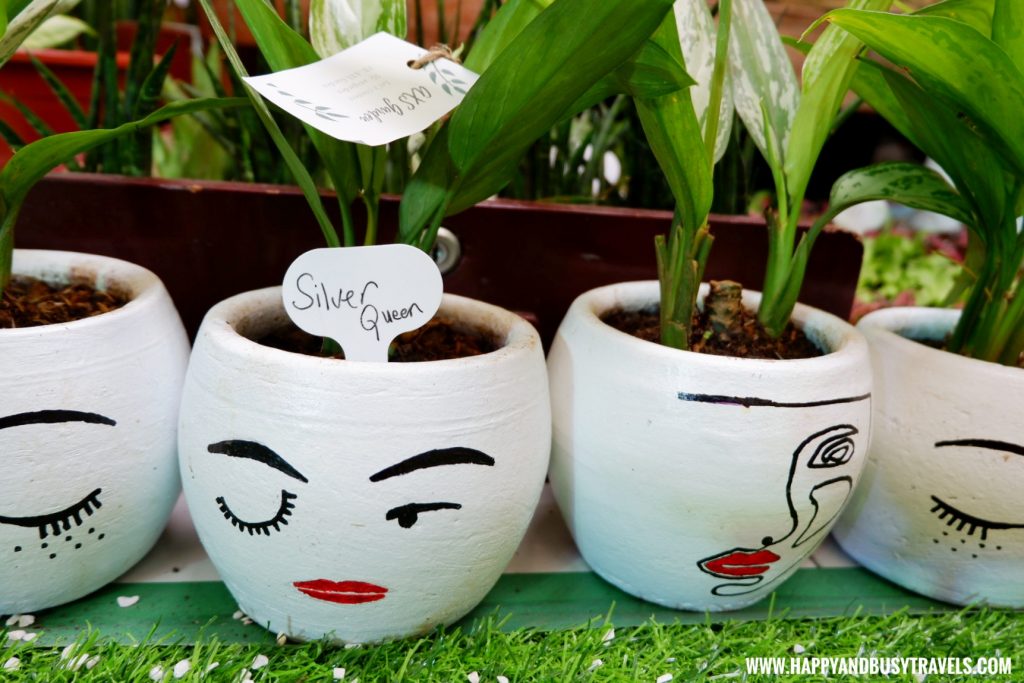 The pots are so cute! This can be a nice Christmas gift for your loved ones.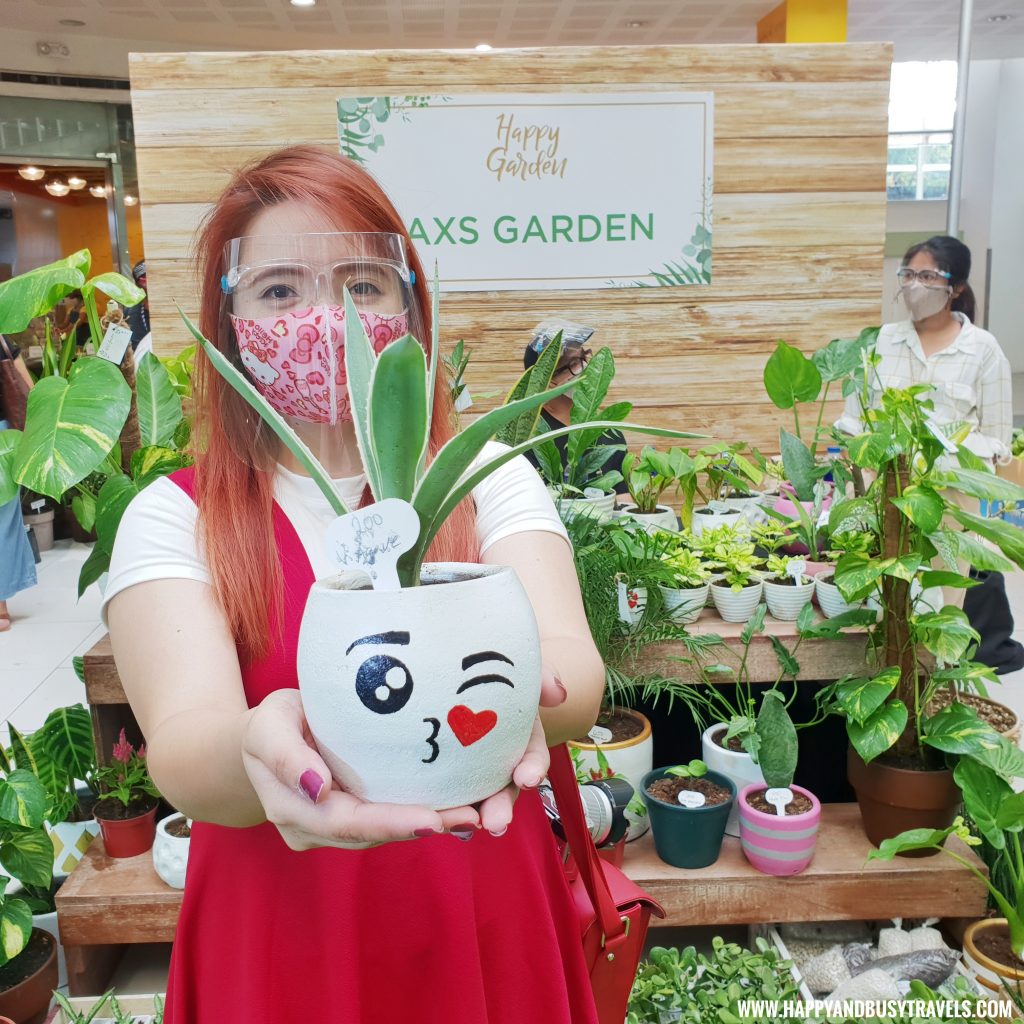 Claydefy Cactus and Succulents Shop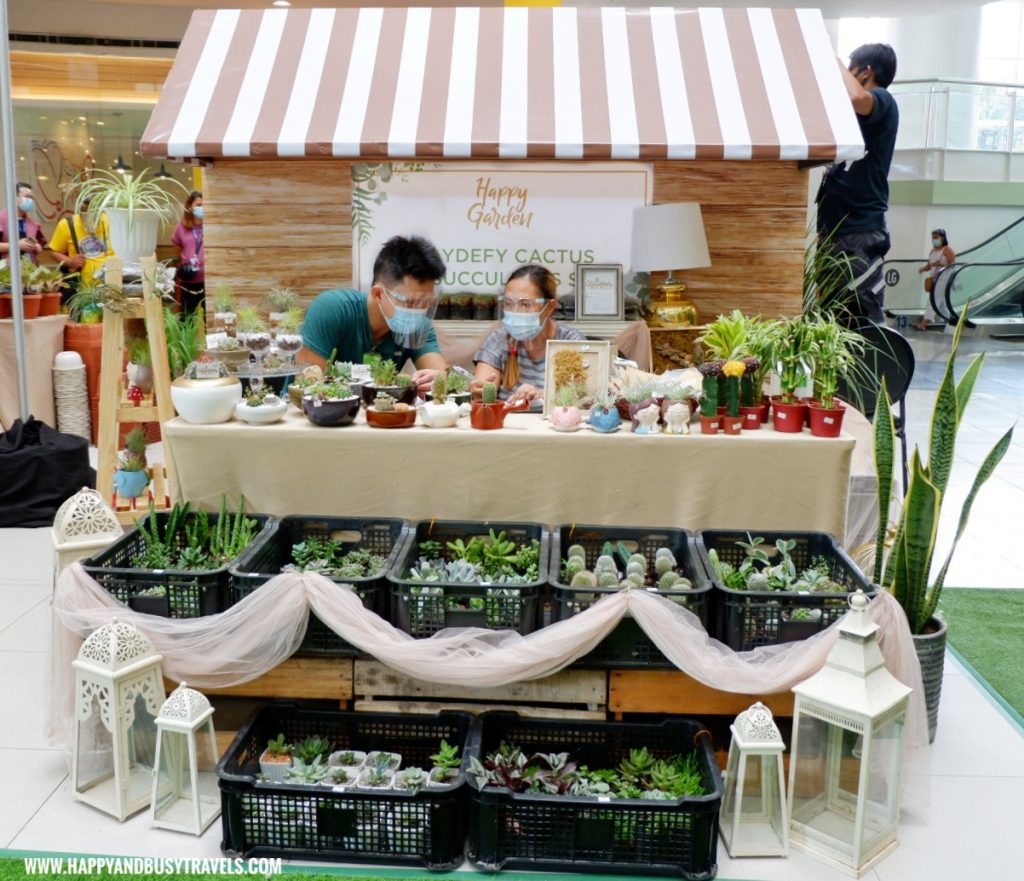 Facebook Page: https://www.facebook.com/ClayDefy/
Contact Number: 0977 730 0193
Claydefy's shop specializes in Cactus and Succulents. So, if you are into cactus and succulents, you have to visit them.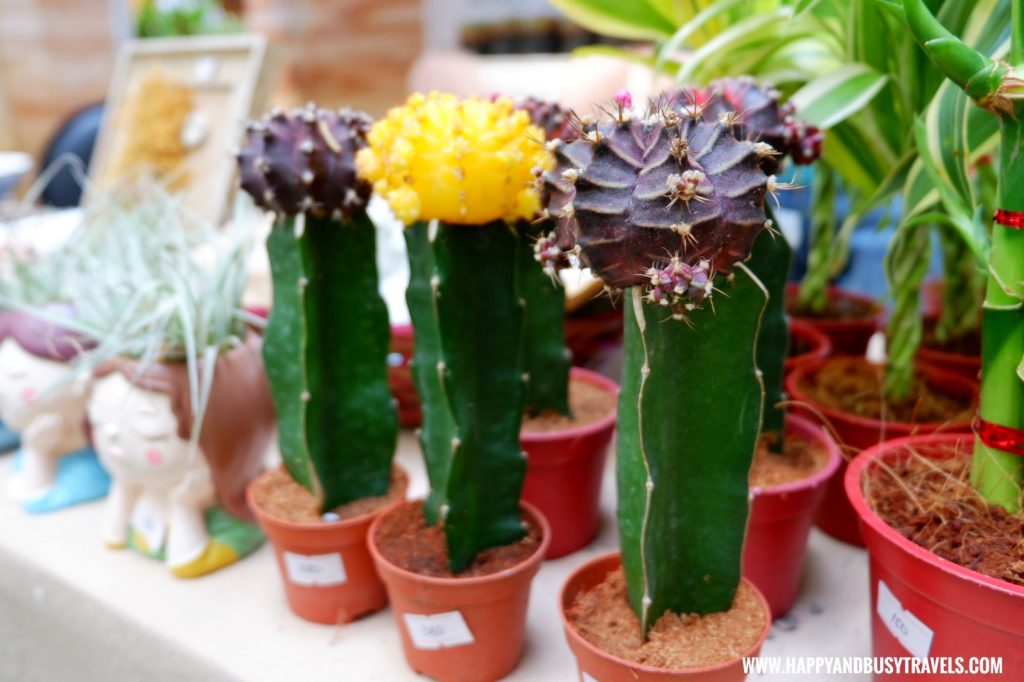 Aside from the cactus and succulents, they have super cute pots perfect for your office table or any counter tops.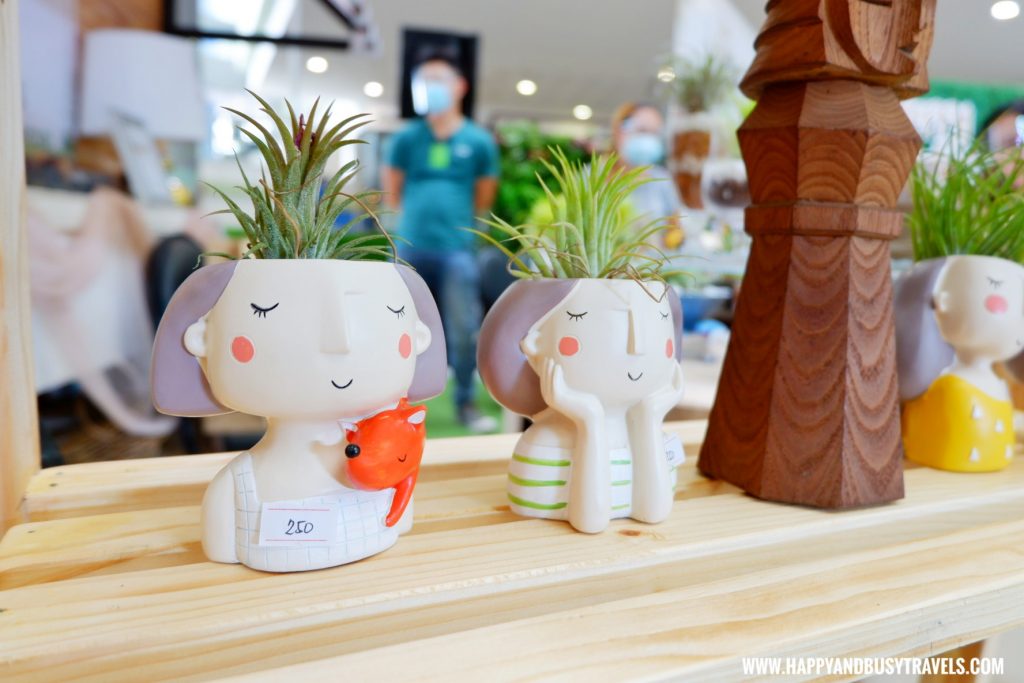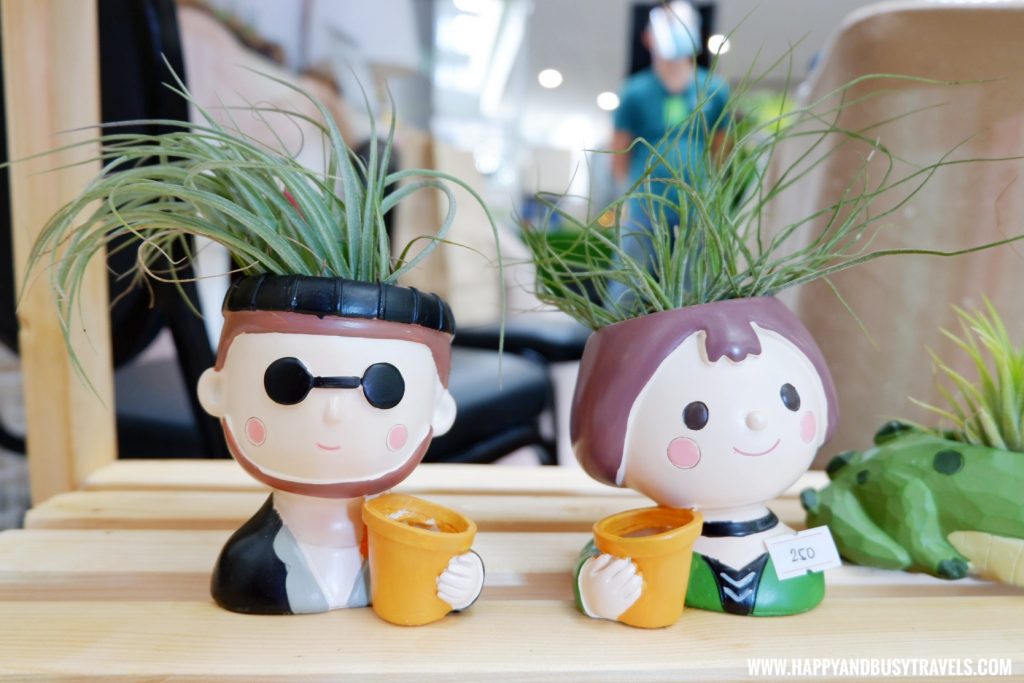 Joyce Mushroom Kitchen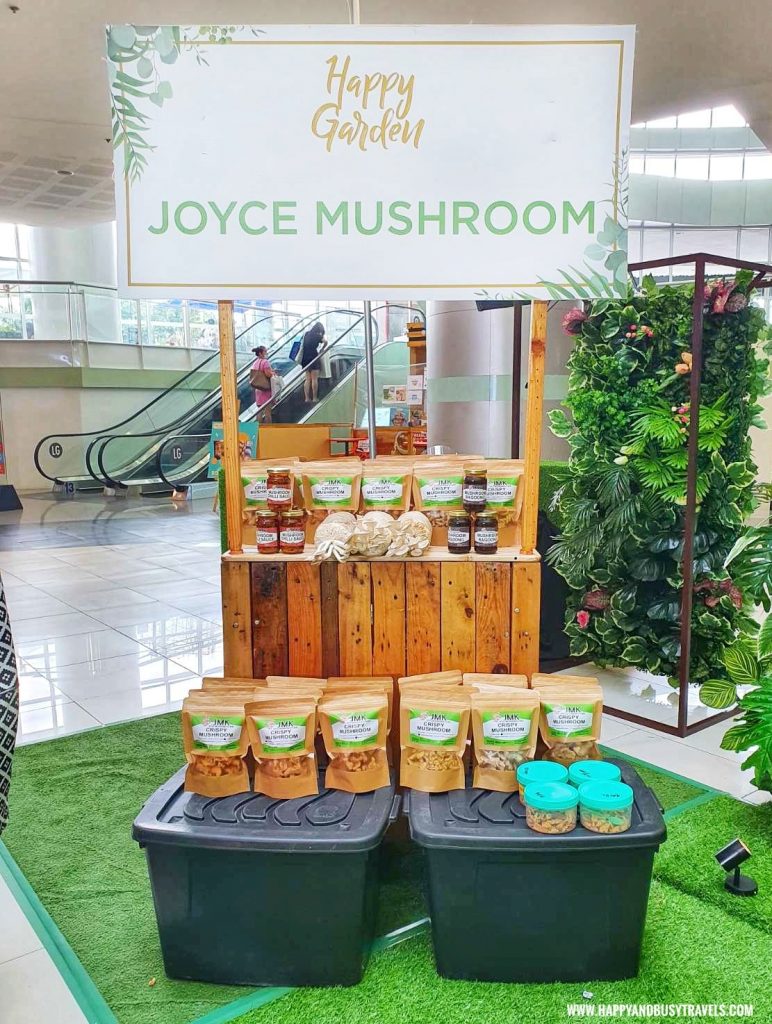 Facebook Page: https://www.facebook.com/JOYCEMUSHROOMKITCHEN/
Contact Number: 0927 869 6022
Joyce Mushroom Kitchen sells various products made out of Oyster Mushroom.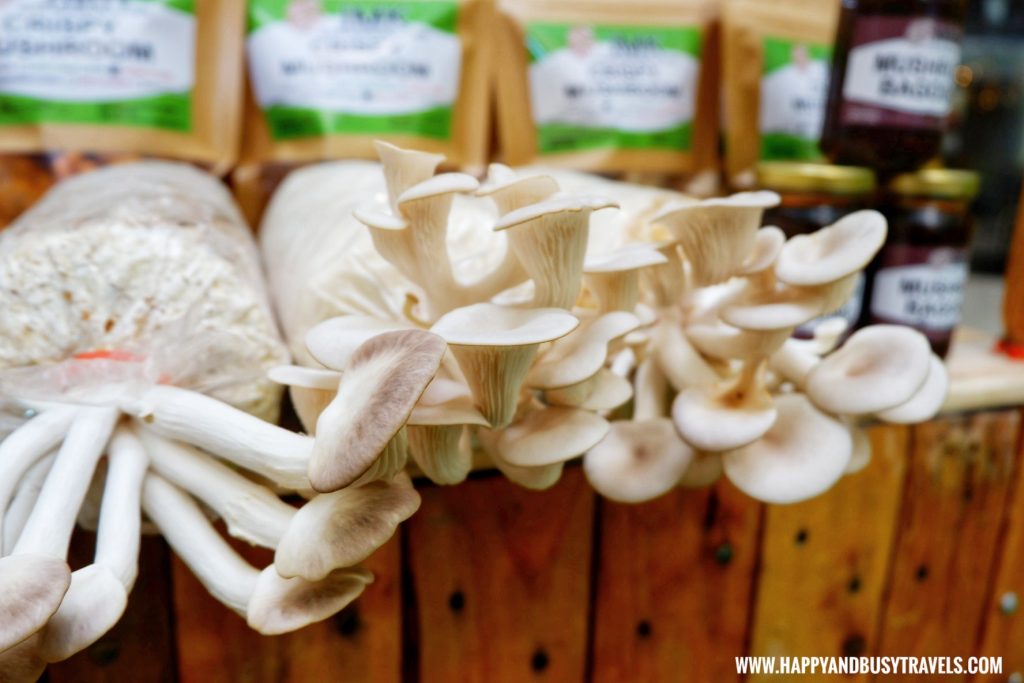 Their most famous product is the Crispy Mushroom which comes in 7 flavors: Original, BBQ , Sour Cream, Cheese, Salted Egg, Chili, and Garlic Flavor.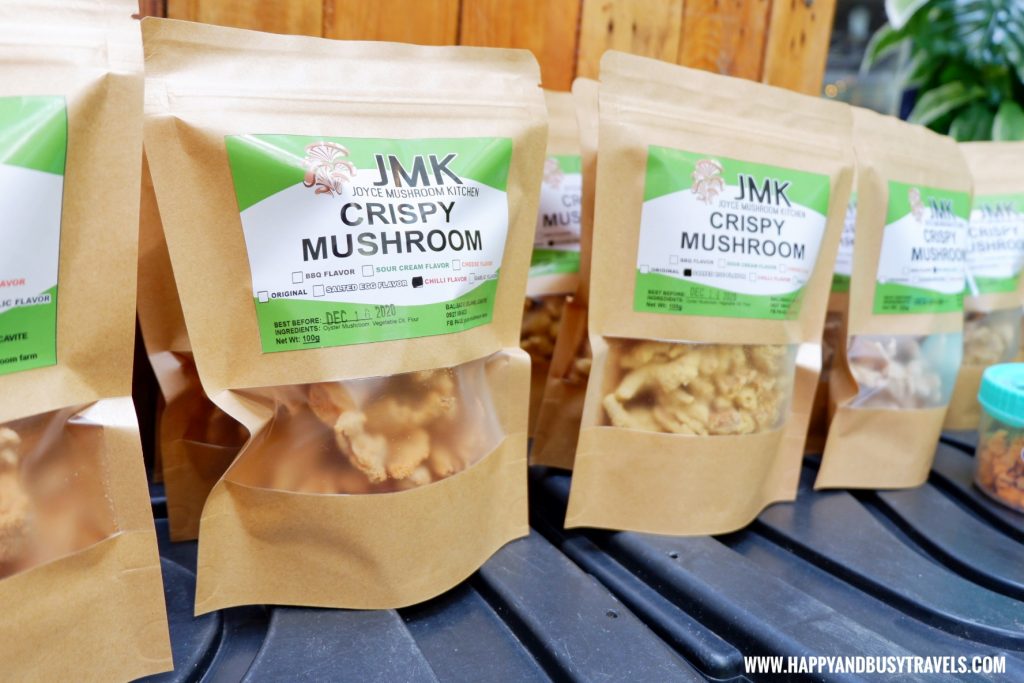 If you are not sure what flavor to buy, they can give you a free taste of each flavor. We wanted to buy some, so we tasted some.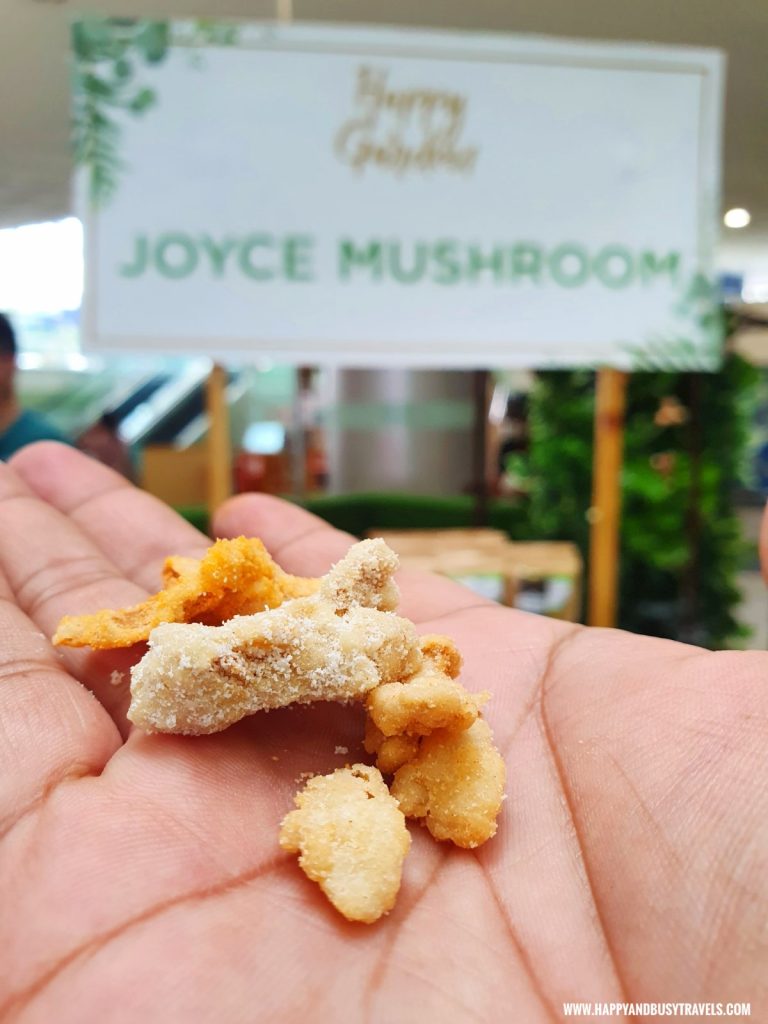 Have you every heard of Mushroom Chilli Sauce and Mushroom Bagoong? This is also our first time to see such products.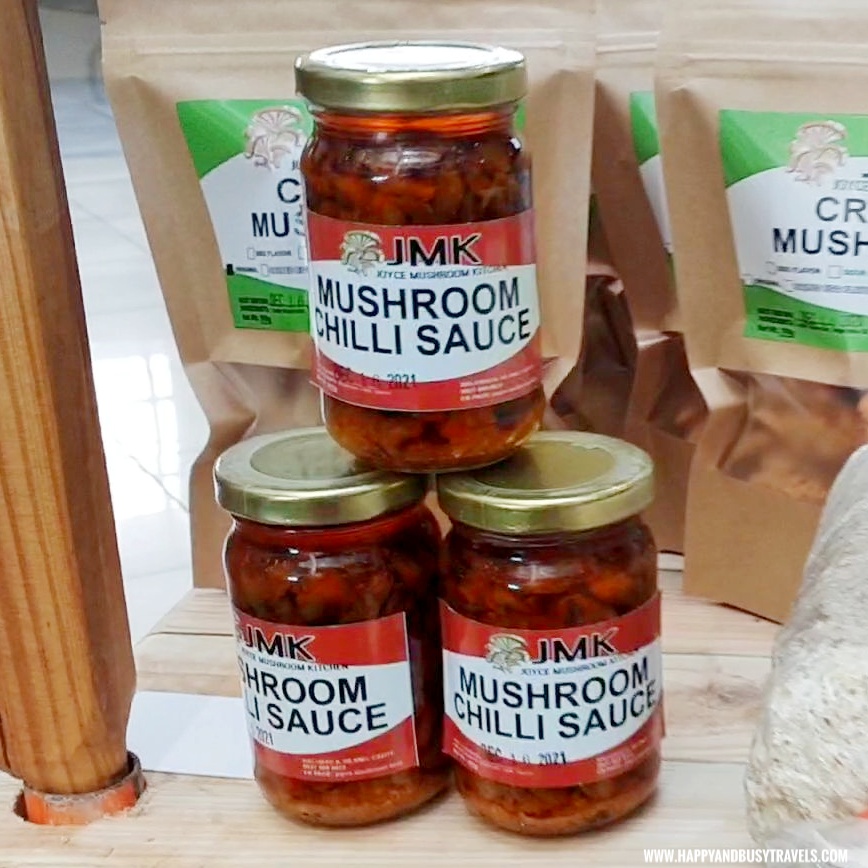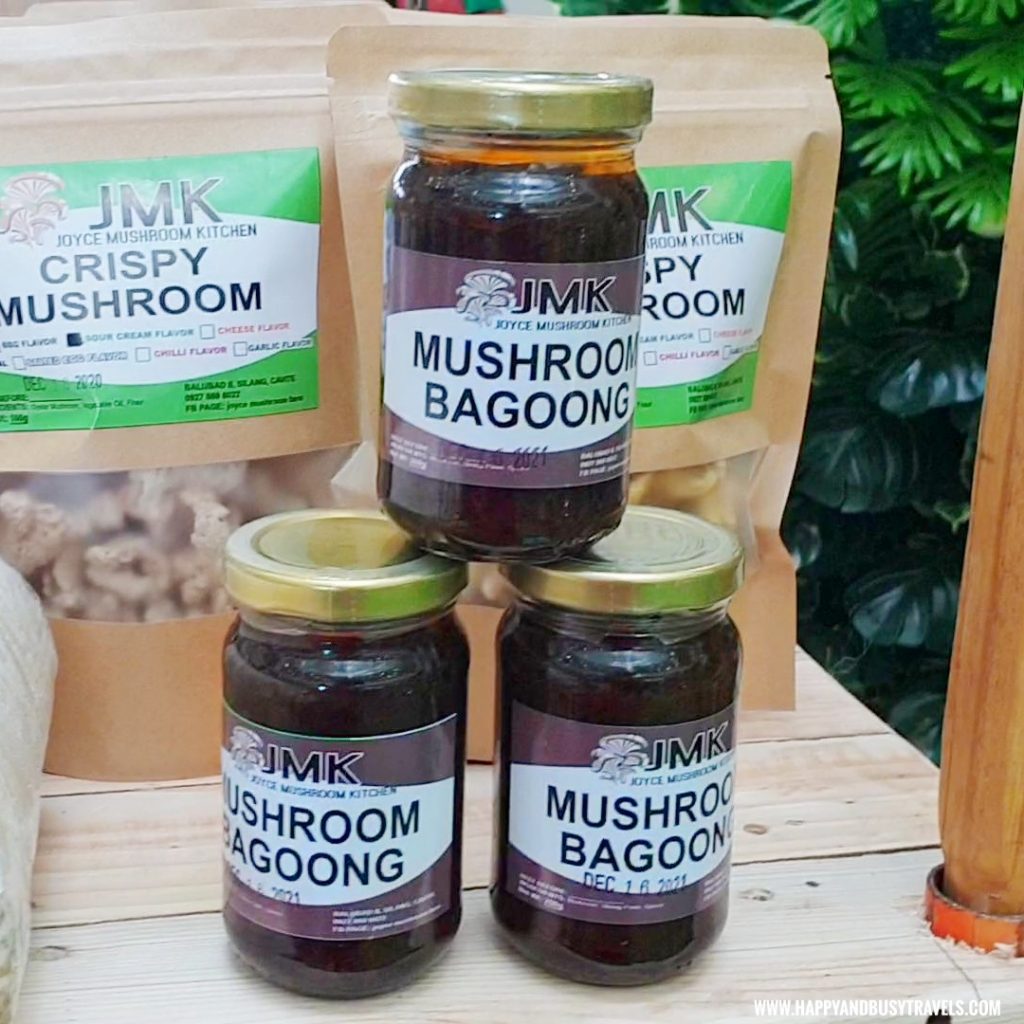 Sonya's Garden
The famous Sonya's Garden is also in the Happy Garden plants expo.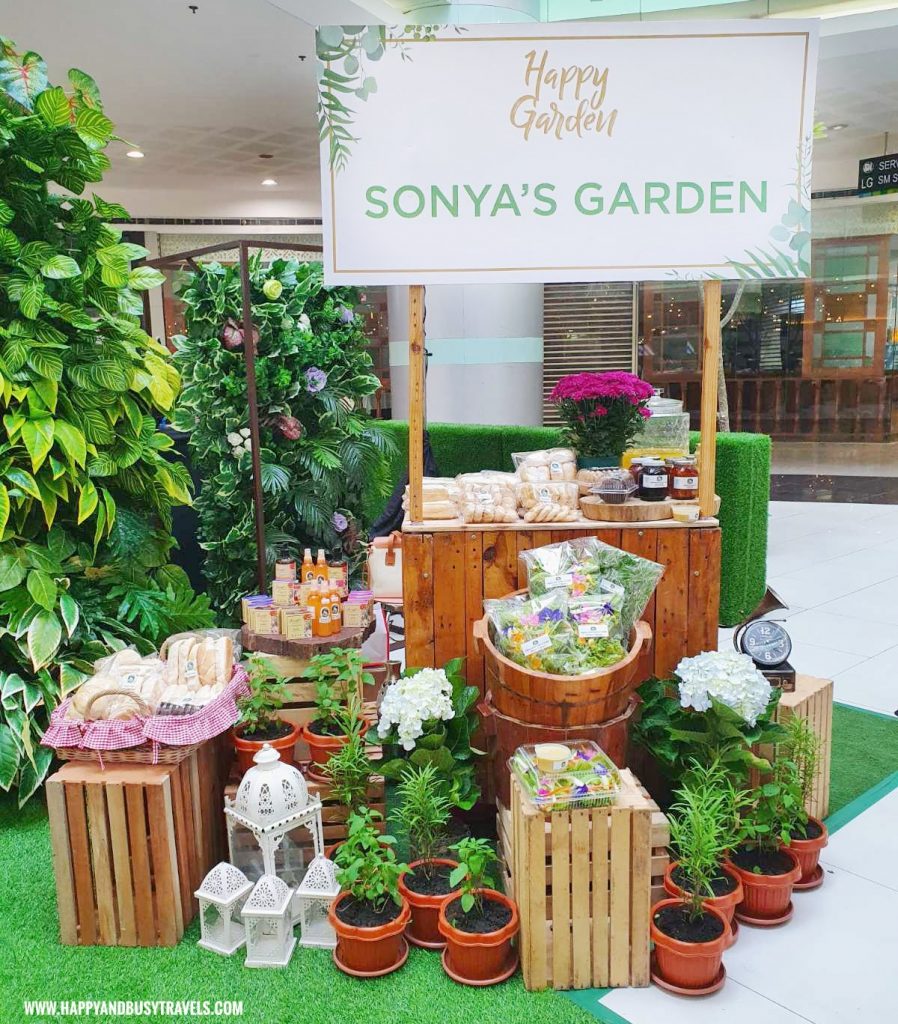 Website: http://www.sonyasgarden.com
Facebook Page: https://www.facebook.com/sonyasgardentagaytay/
Email Address: info@sonyasgarden.com
Contact Number: 0917 532 9097
They are selling various unique products like this famous Organic Green Salad with Edible Flowers, different kids of bread, and different kinds of Hopia.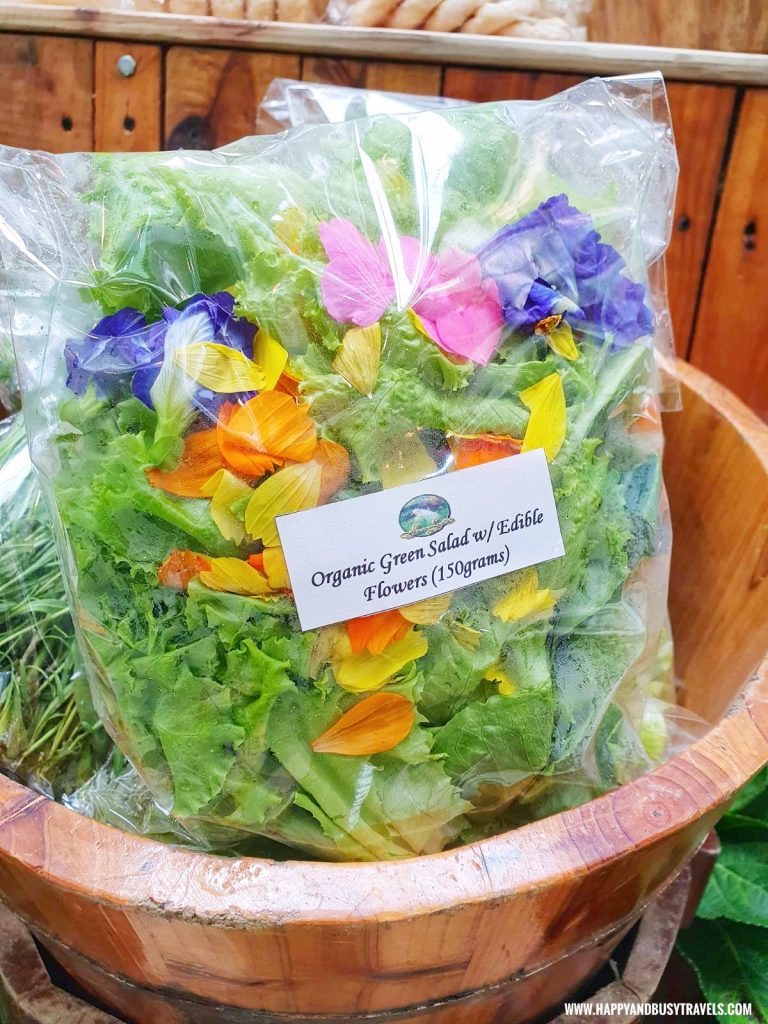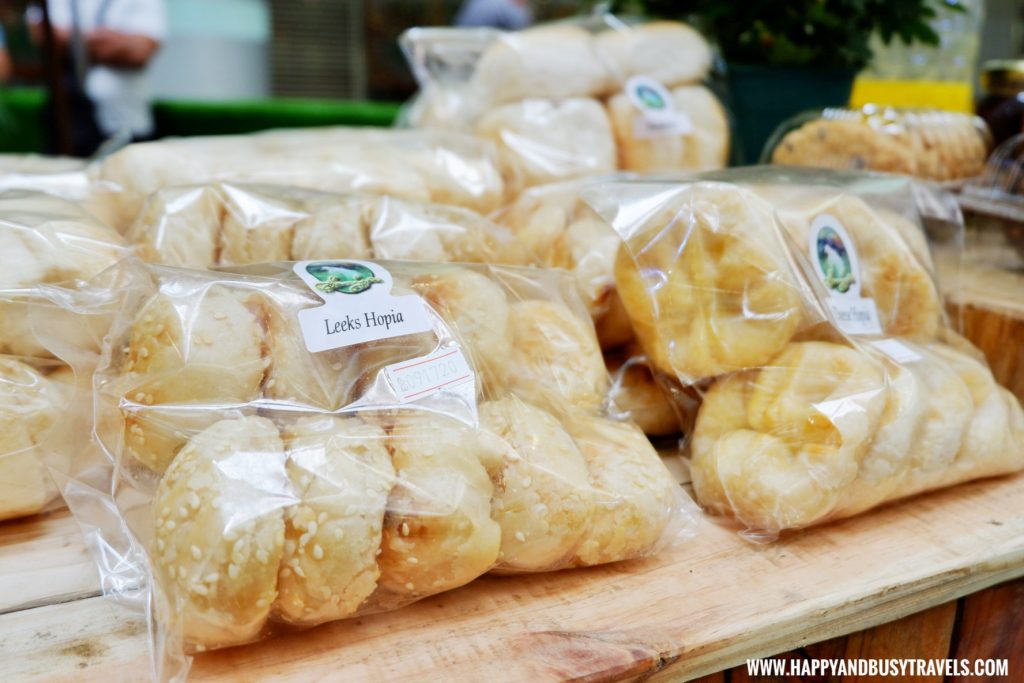 Plantitos and Plantitas by Sid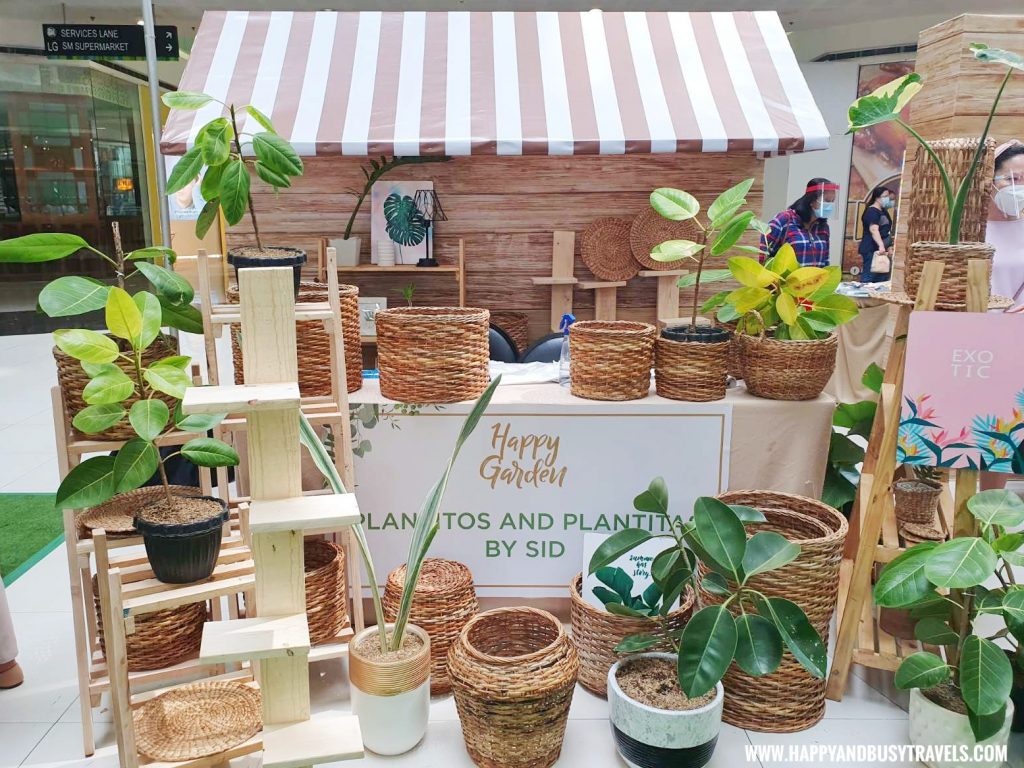 Facebook Page: https://www.facebook.com/maclicaros/
Contact Number: 09568557731
Plantitos and Plantitas by Sid sells different kinds of plant baskets, plant rack, and plant hangers.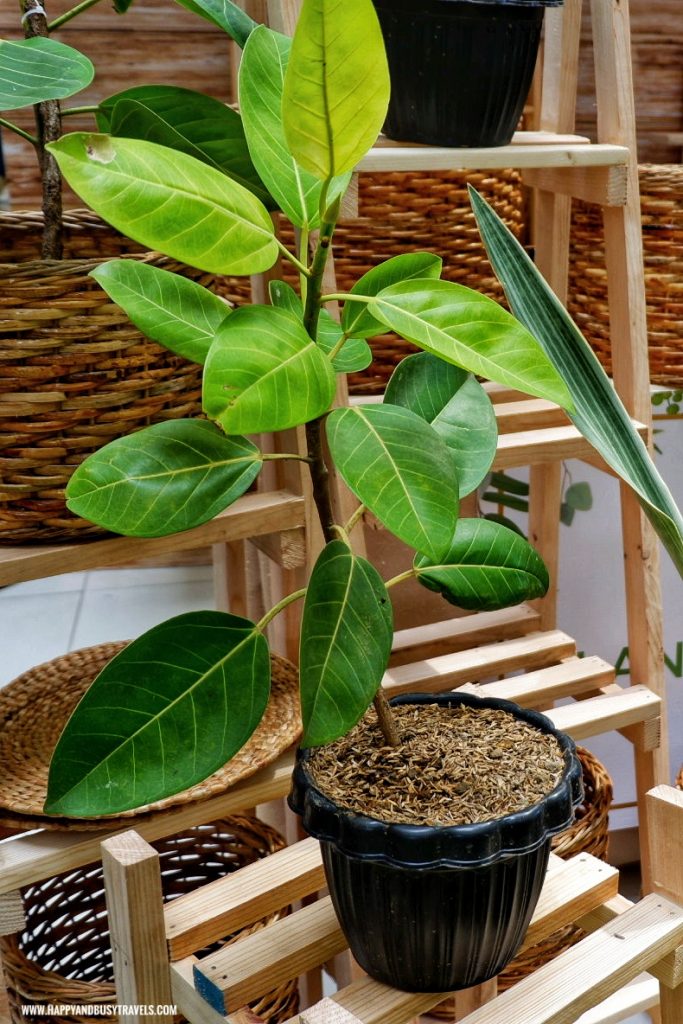 Bellas' Garden Pots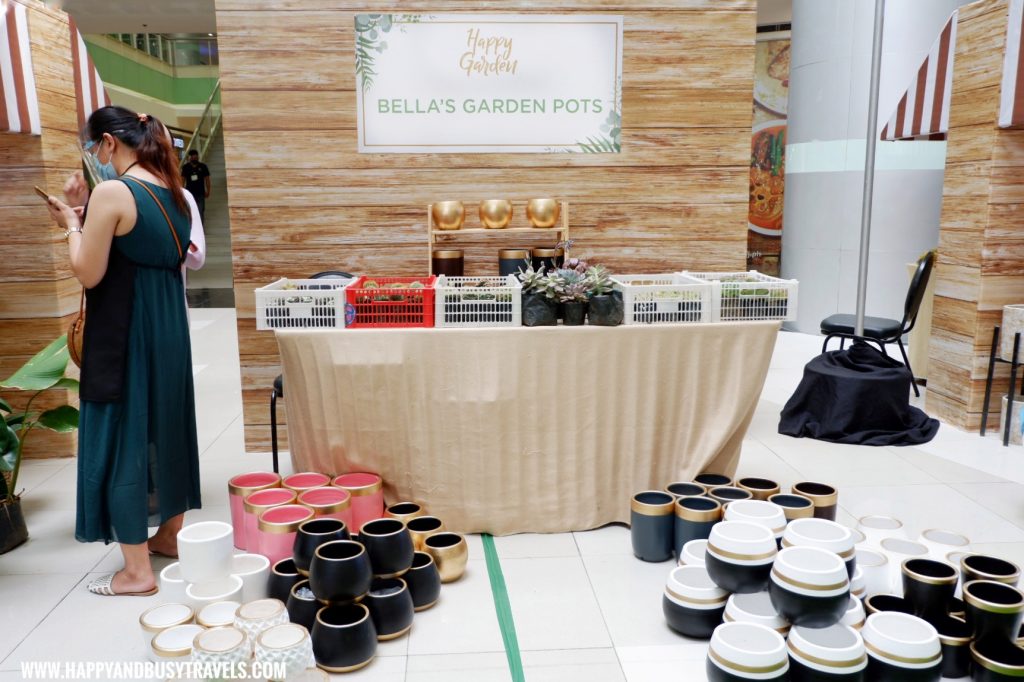 Facebook Page: https://www.facebook.com/Bellas-Garden-Pots-102658321508080/
Contact Numbers: 0977 809 1361 ; 0966 449 2225 ; (02) 736 9446
Email Address: merckmlitravel@gmail.com
Bella's Garden Pots showcases different kinds of classy and stylish pots.
Aside from pots, they also have some cactus and succulents.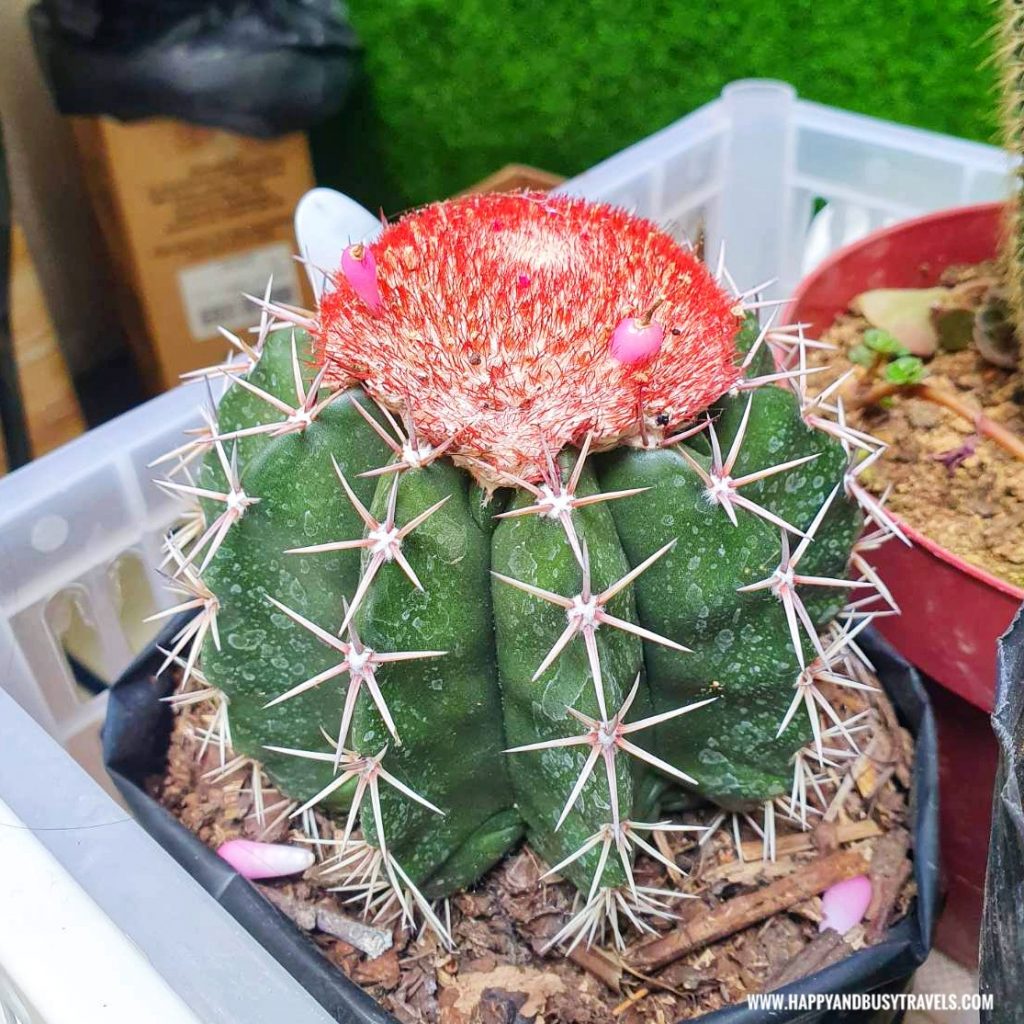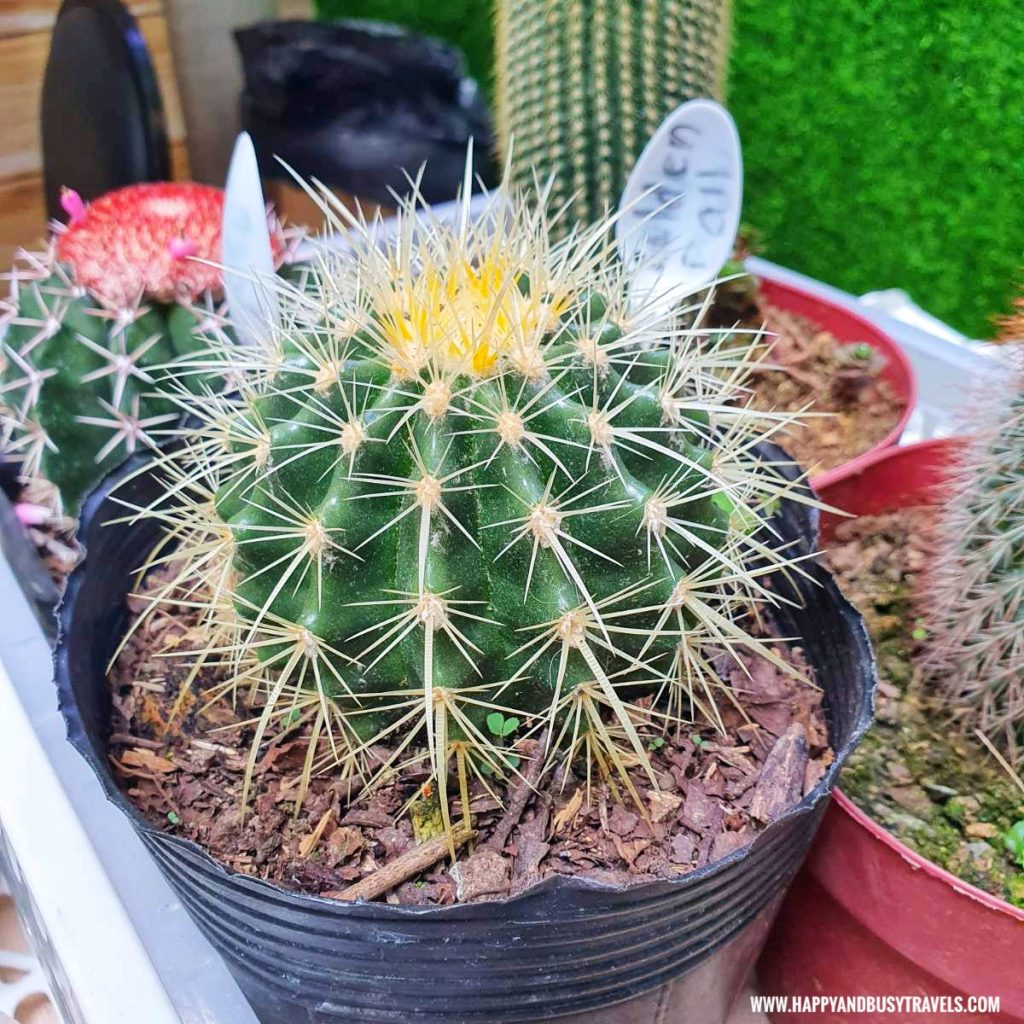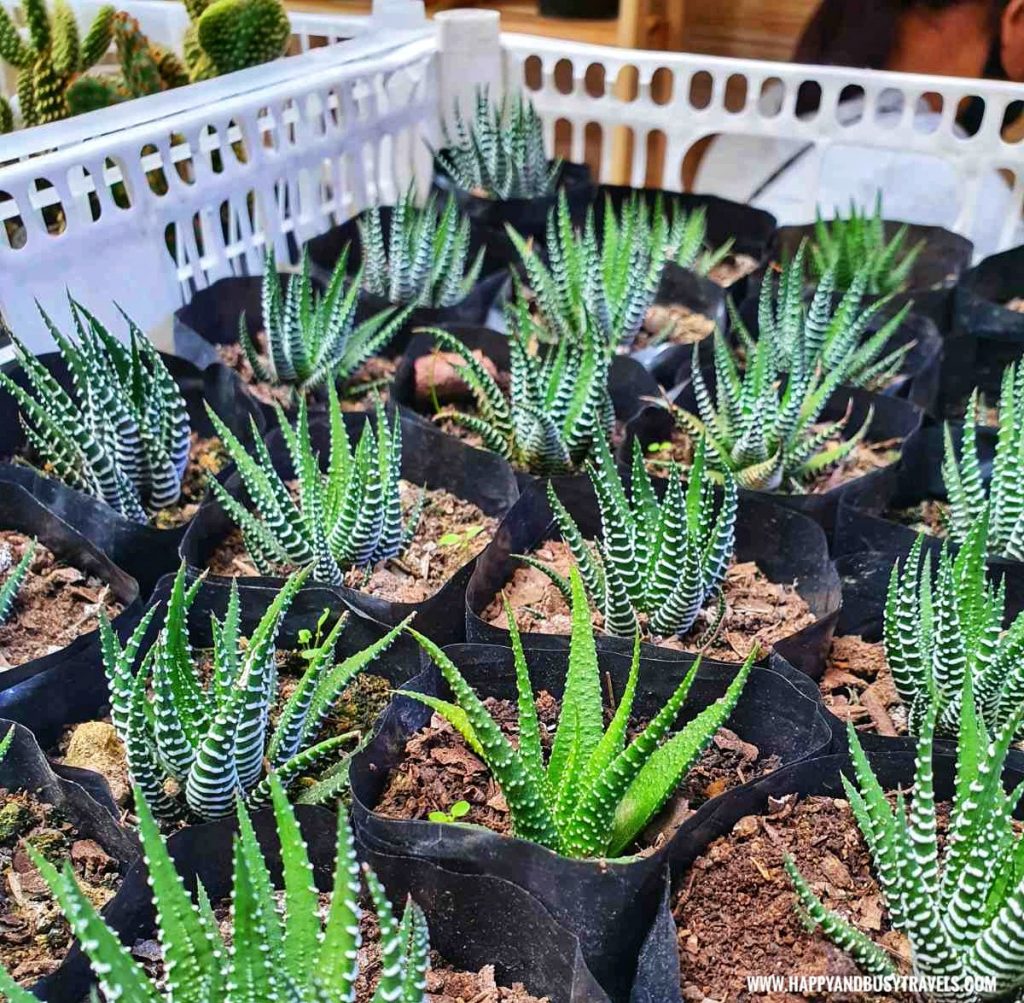 The King Robert's Food Products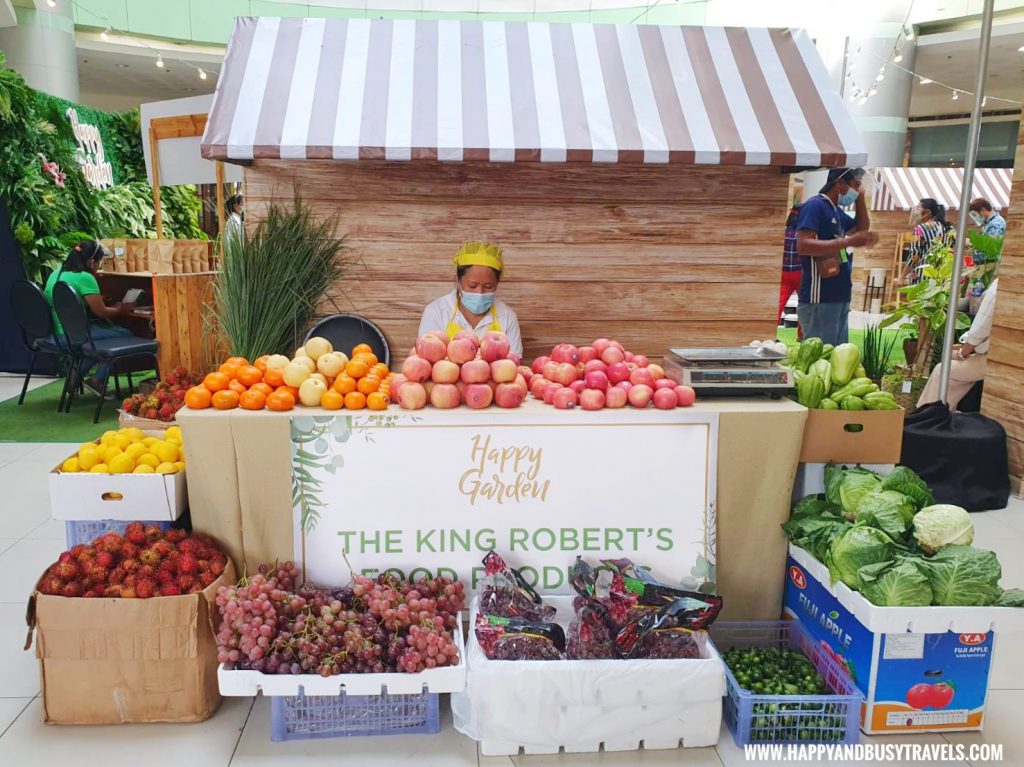 There's no need to go to the supermarket to buy some fruits because The King Robert's Food Products is here. They are guaranteeing that every fruit and vegetables from their company are fresh. So, we took a close look on the apples.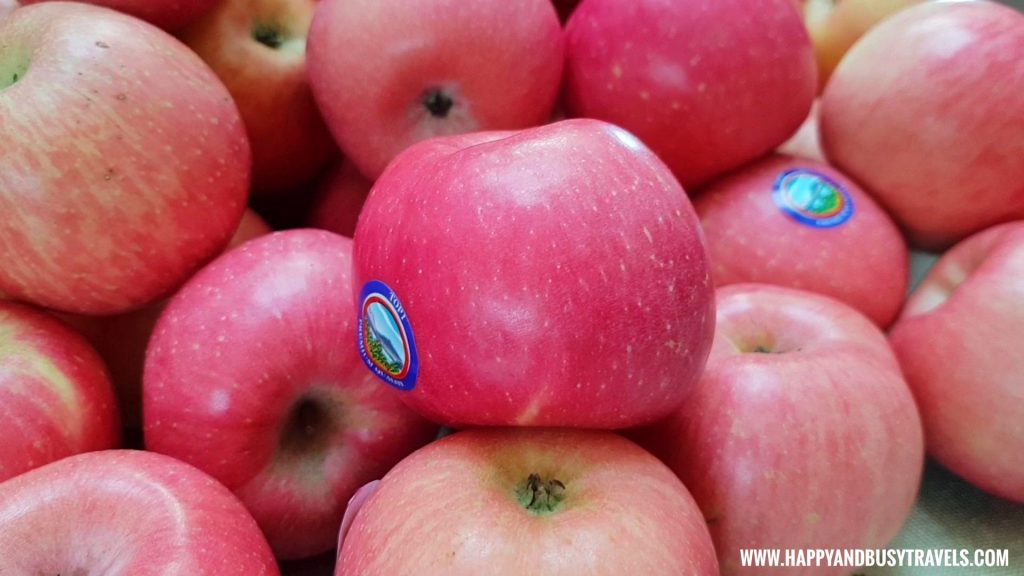 Ace Hardware
Our ever reliable Ace Hardware is also in the event to provide gardening tools, seeds, fertilizers, and pots.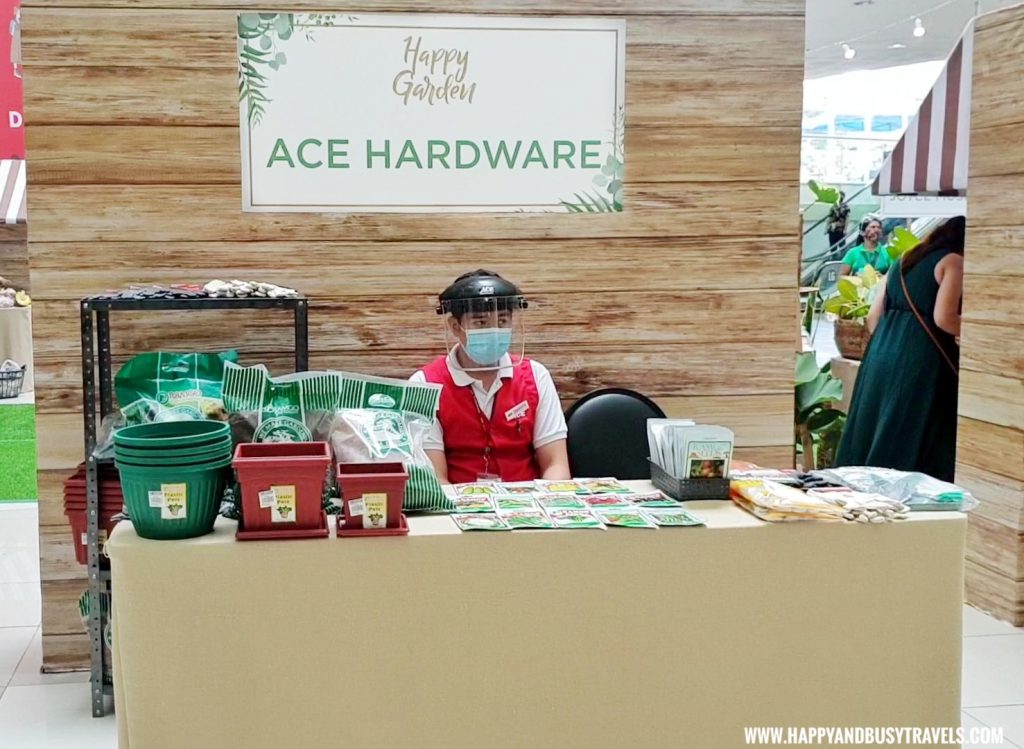 Website: https://acehardware.ph
Facebook Page: https://www.facebook.com/AceHardwarePhilippines/
Email Address: acehardware2008@gmail.com
Here are some of the plastic pots available in the booth.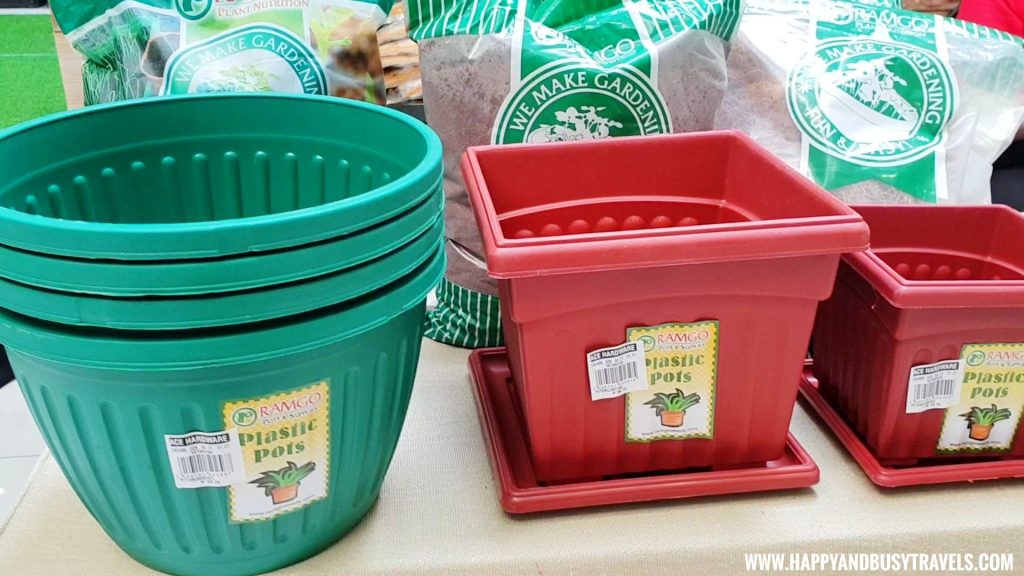 Carica Herbal Health Products
Carica Herbal Health Products specializes in making various personal care products using safe herbal ingredients.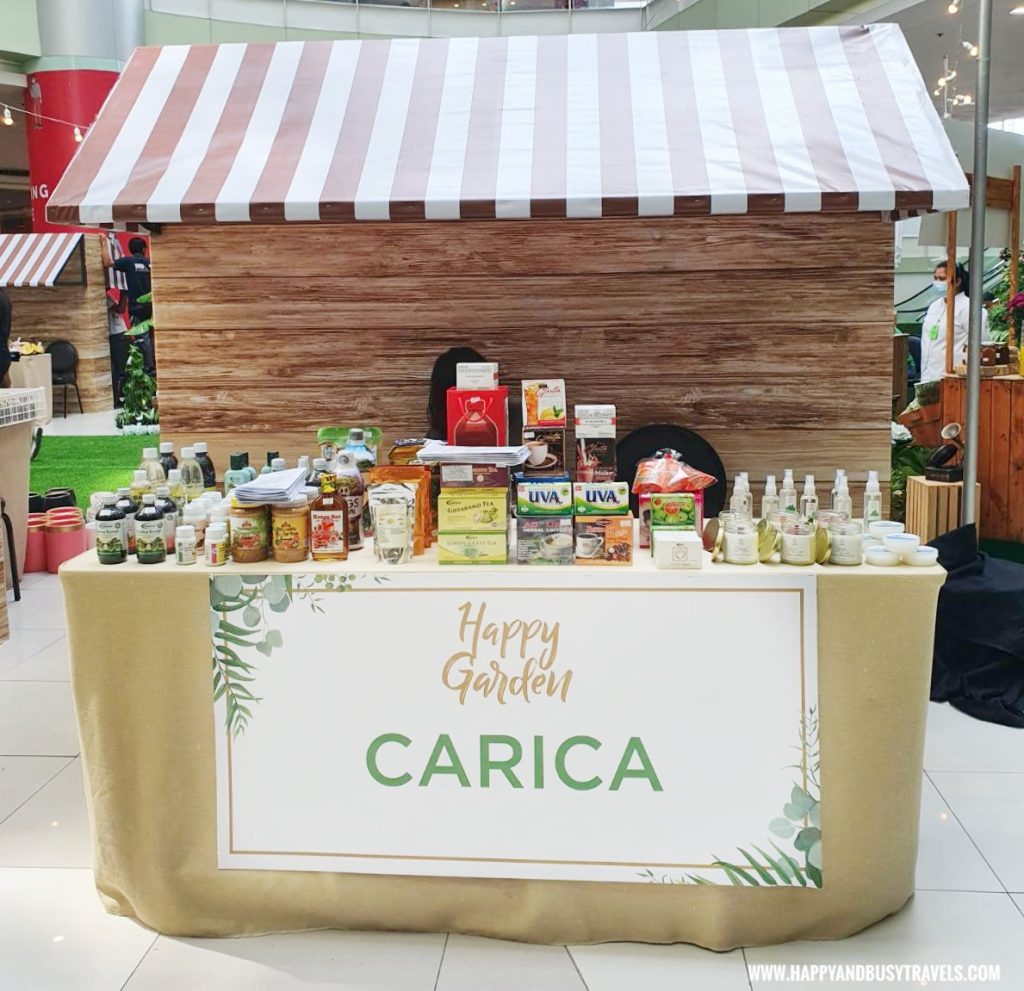 Website: https://carica.com.ph/
Facebook Page: https://www.facebook.com/CaricaHerbalHealthProducts/
Their booth has a complete display of all of the products of Carica. So, I took a closer look.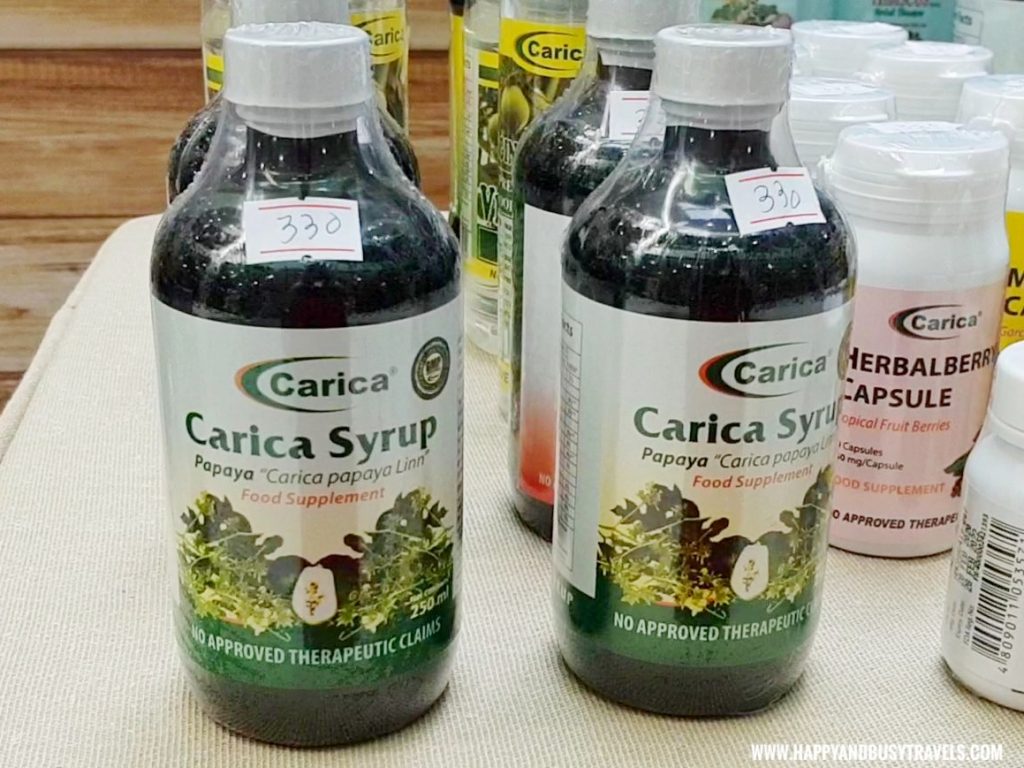 They are fragrant, so I can smell them even though I have my mask on.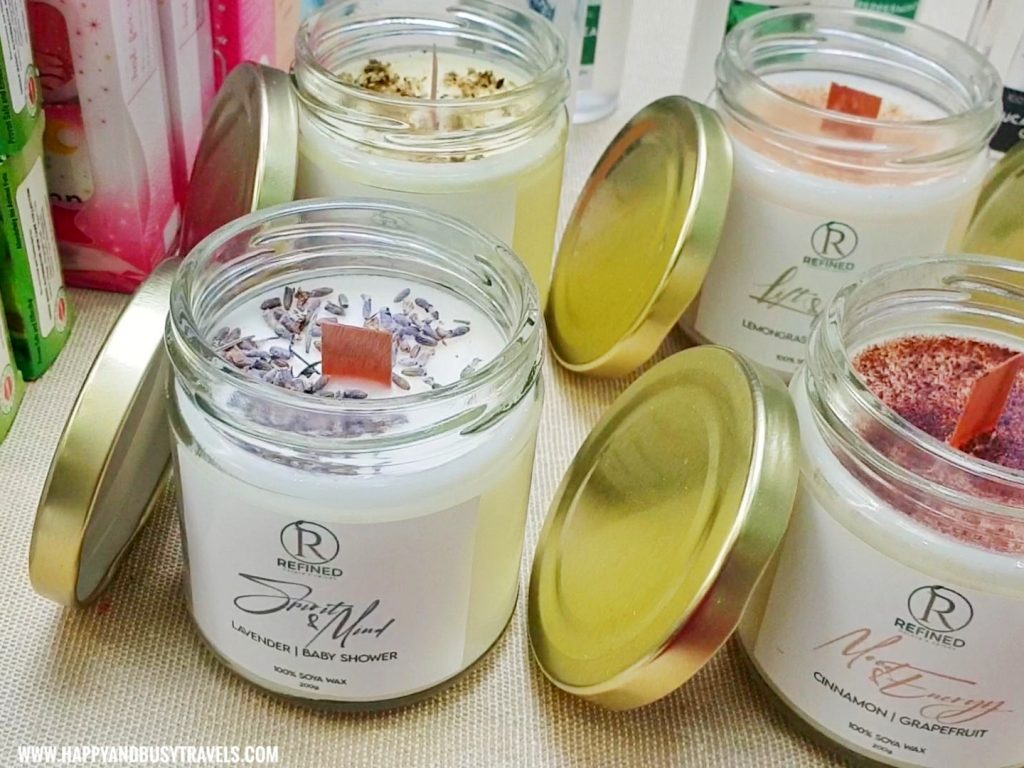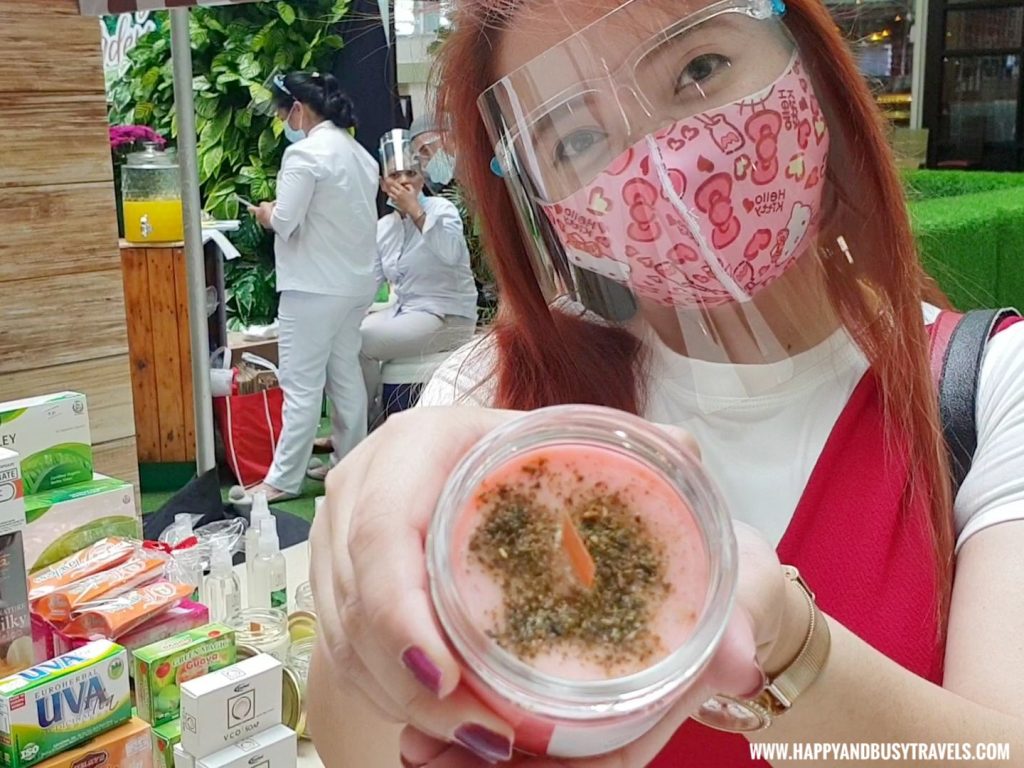 Silang United Farmer Association
Silang, Cavite is known for having a lot of plant sellers. Just right beside the street up to the inner barangays, there is always a store selling various plants. That's why the Silang United Farmer Association was established.
They have 3 booths in the event, this one showcases the fresh produce from Silang farmers.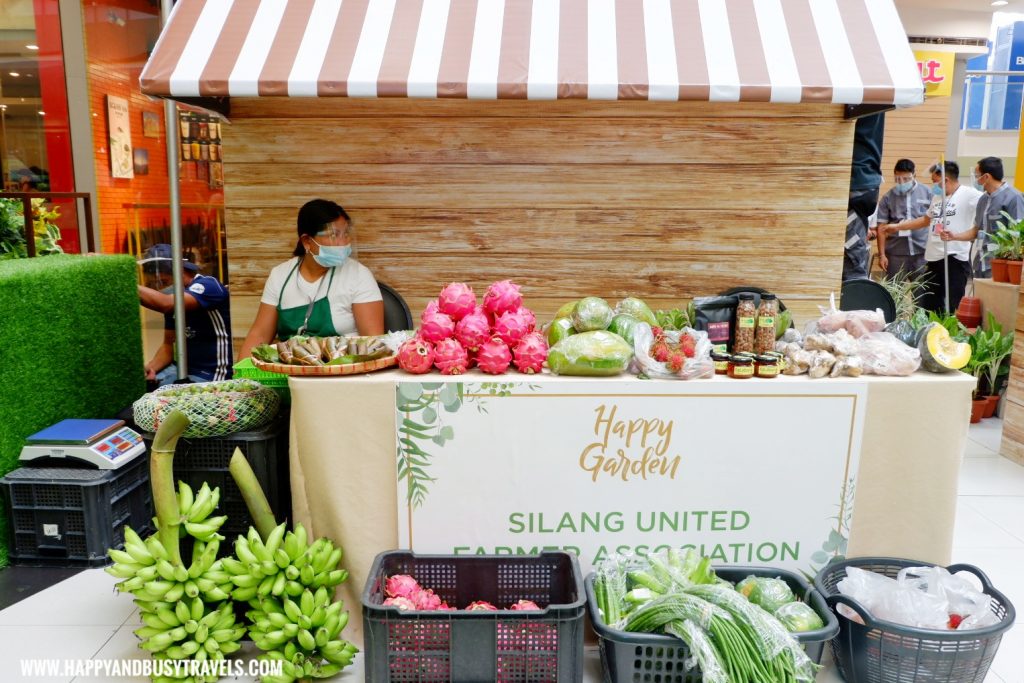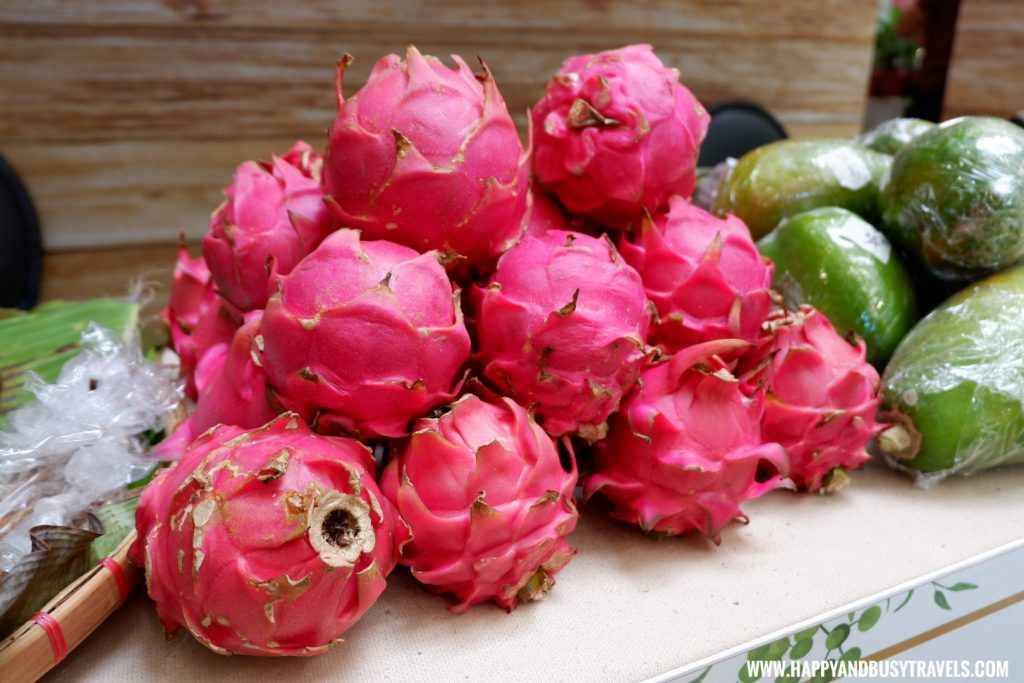 Plus, some processed products, like this Kalabuyo.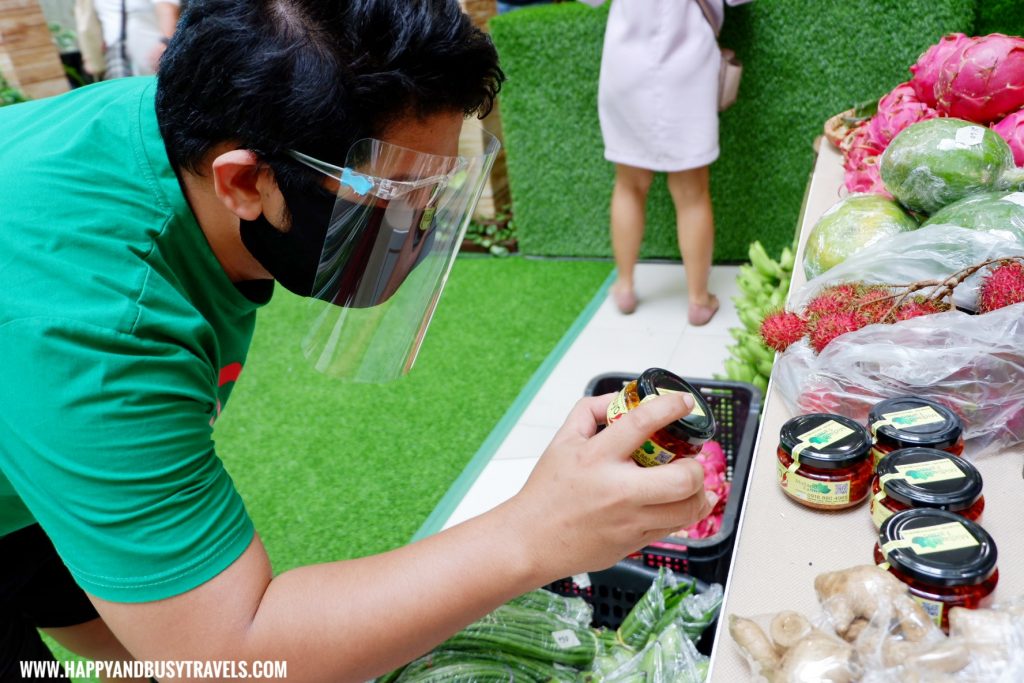 Kalabuyo is the name of this Chili Oil.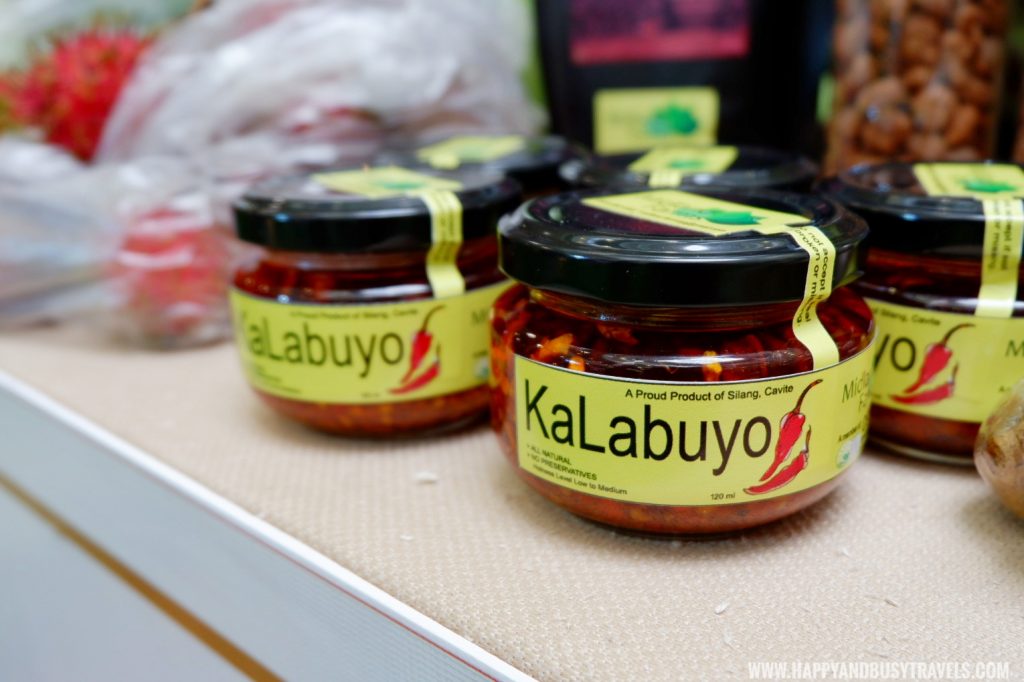 Then, their other booths showcases various plants, few pots, and fertilizers.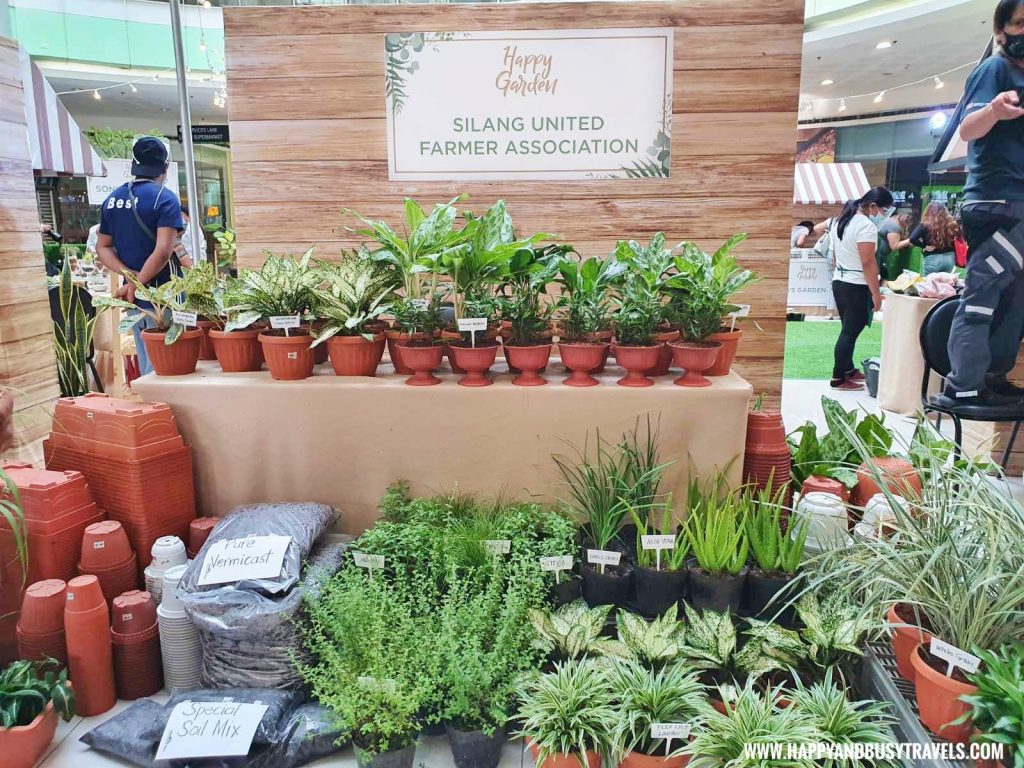 The prices of each plant is very reasonable, it's just like buying your plants in Silang Cavite itself. So, instead of going to Silang, you can drop by SM Dasmarinas.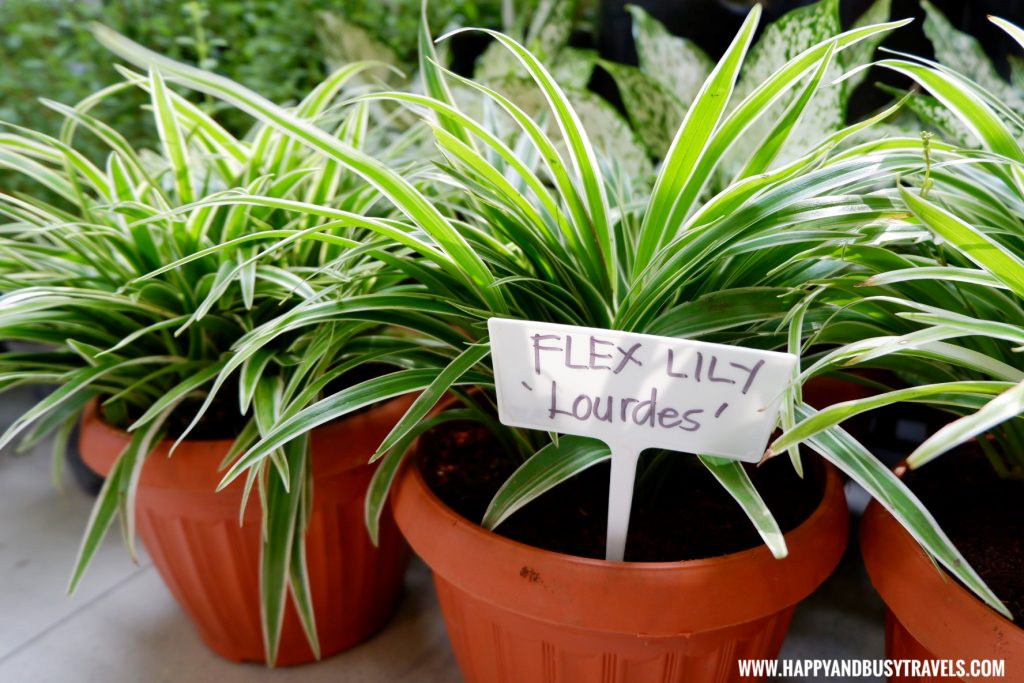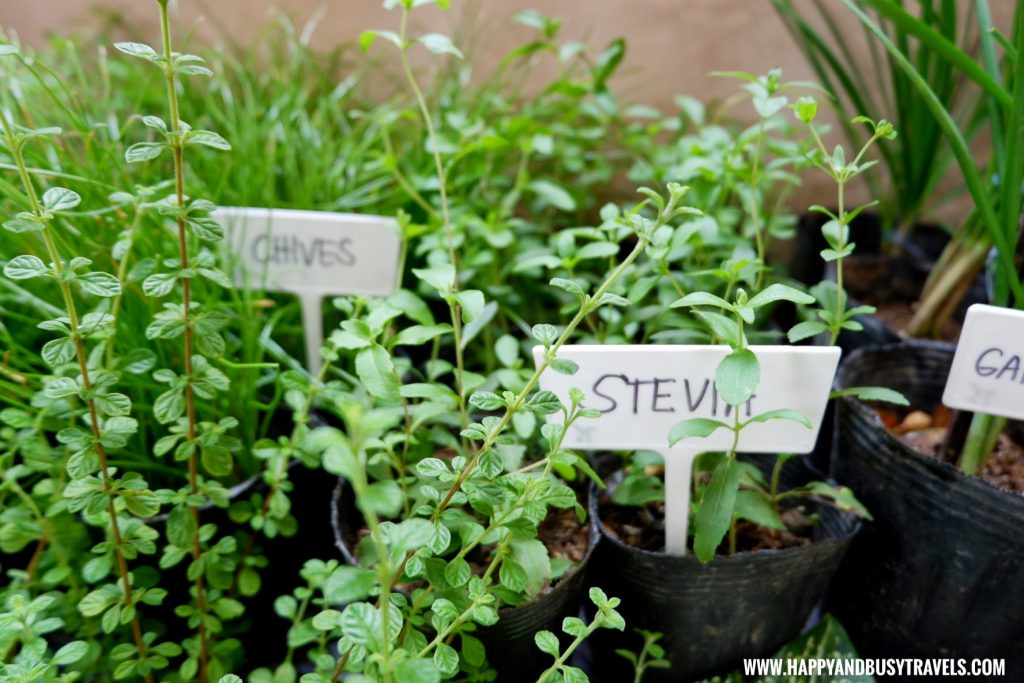 Happy and Busy Travels for Cavite's Happy Garden

Overall the event is good. We'll be giving 5 smileys for the event because first, even though during these hard times (due to the COVID pandemic) SM find ways to create helpful events. Second, the event supports our local farmers and plant sellers. Third, proper protocols were observed to avoid the spread of COVID. Finally, the event is a nice way to convince people to plant.
We are encouraging people to go to the expo, however please be mindful of the protocols to be safe.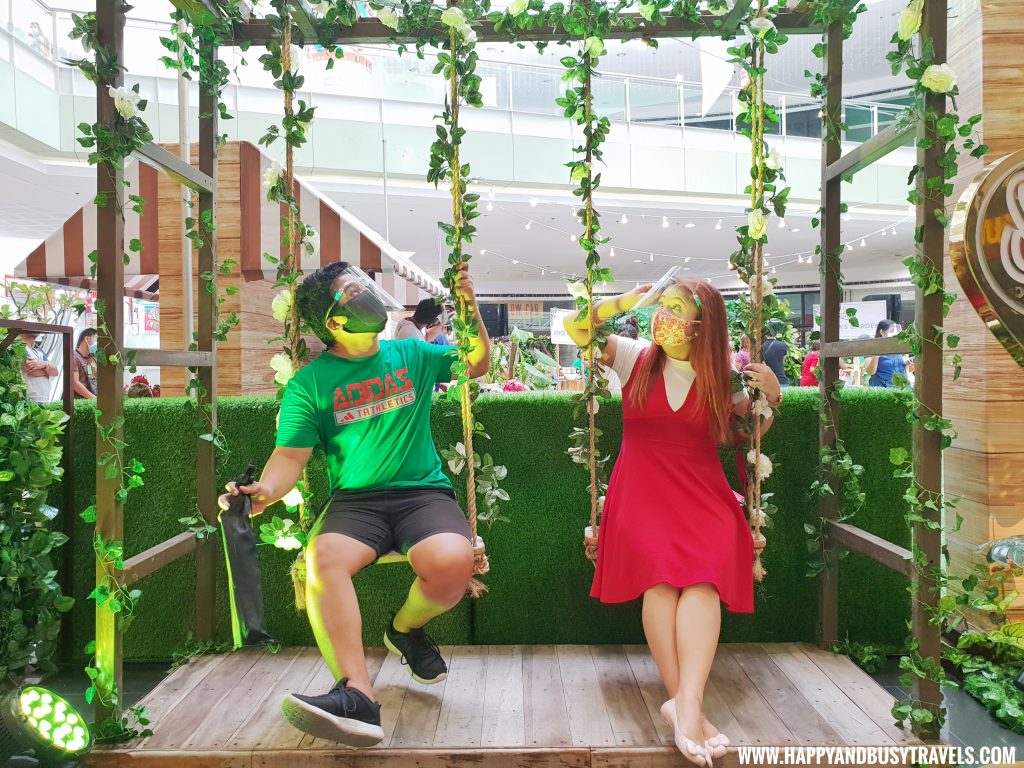 More events at https://happyandbusytravels.com/category/event/