Golden Waterfall, Taiwan
The Golden Waterfall in Jiufen, Ruifang District in Taiwan, is known to have a rusty color. It is due to the minerals that came from mining. The different minerals are copper ore, sulfur, and some arsenic.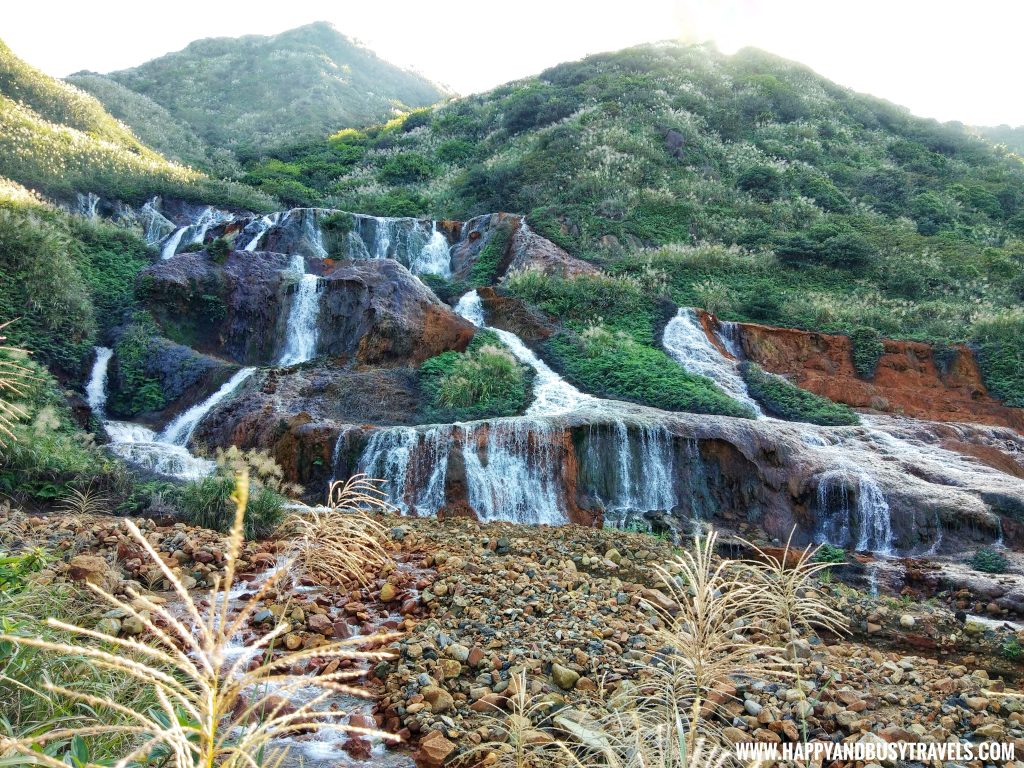 Other Information
Operating hours of the stores: always open
Entrance Fee: FREE
Time spent: 15 to 30 mins
The waterfall is just beside the road, so it can be easily visited.
How to Go to Golden Waterfall?
Address: Ruifang District, New Taipei, Taiwan
Google Maps: https://goo.gl/maps/WVjzPFyWVCdwboux6
Option A
It is easier if you rent a car from Ownrides.
Option B – DIY
Ride a northbound train in Taipei Main Station going to Ruifang Station.
Take bus 886, go down at the bus stop just right in front of the waterfall.
Our Golden Waterfall Experience
We arrived on the road near the waterfall, Mike from Ownrides dropped us off and he parked the car.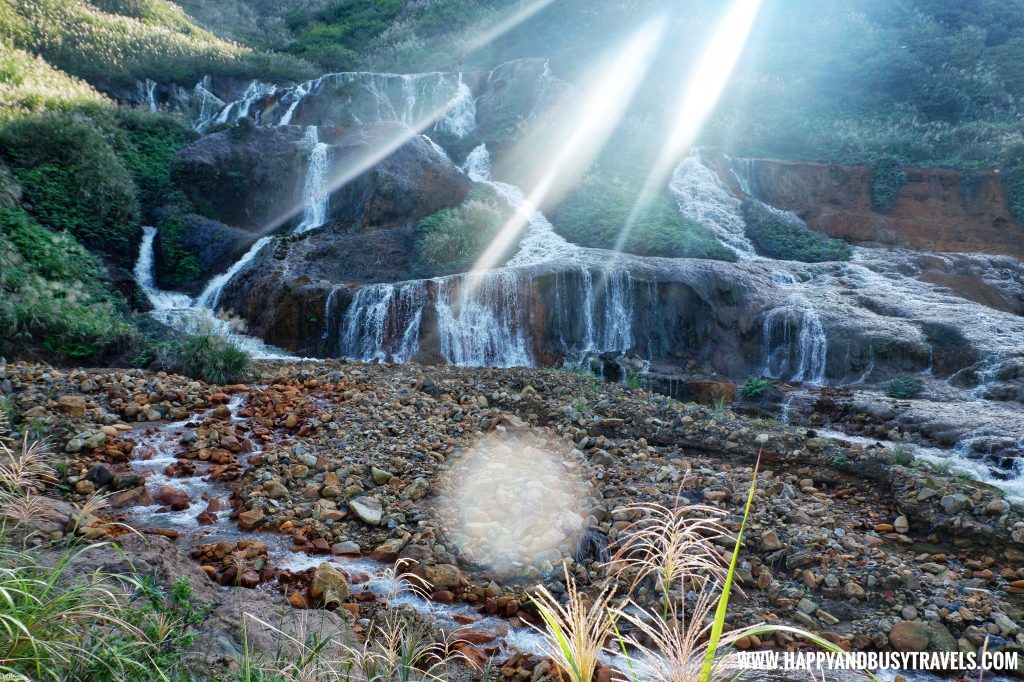 As I have mentioned earlier, this is famous and turned into a tourist spot because the water and the soil around it has a rusty color.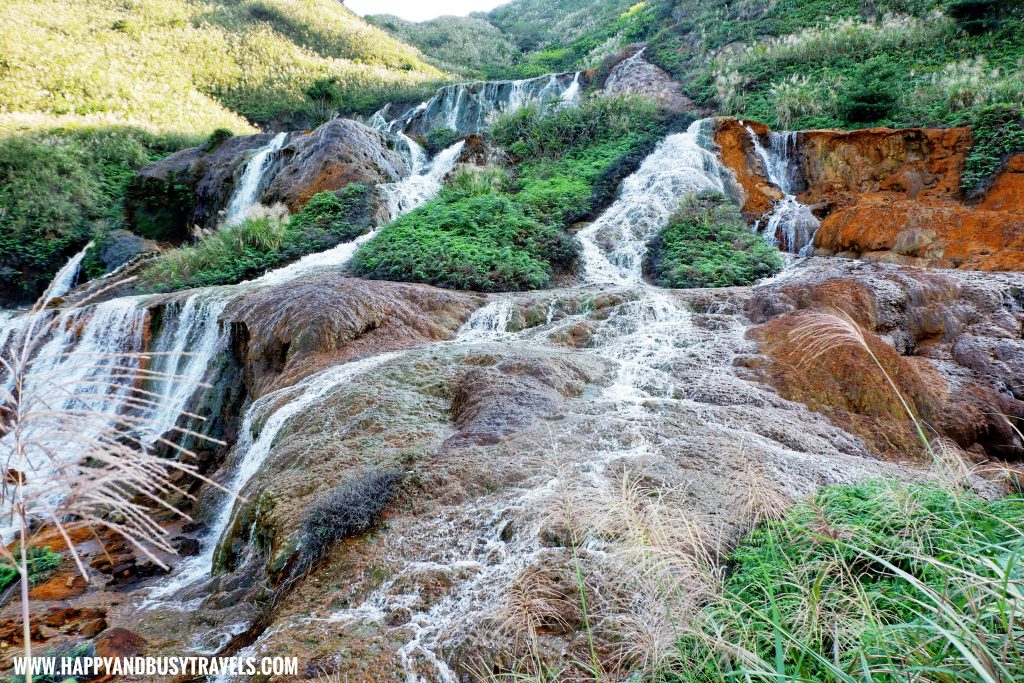 The water doesn't seen that rusty to me. Maybe because it is flowing rapidly.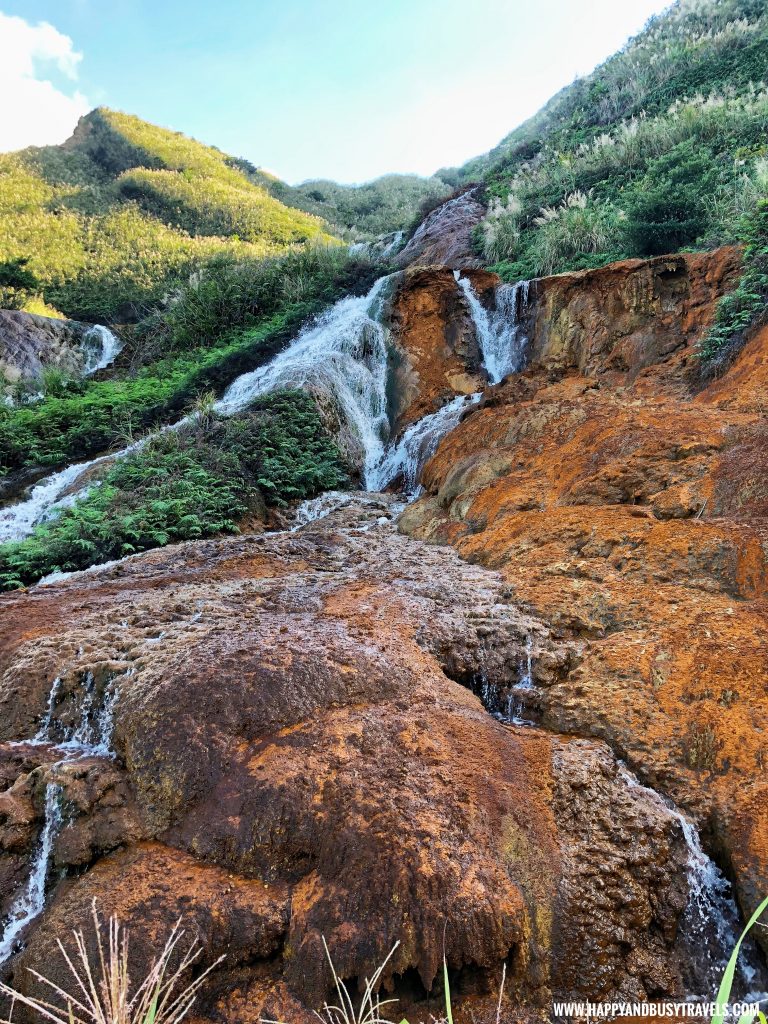 The water from this drops to the Yin Yang Sea. (see our experience in the next blog)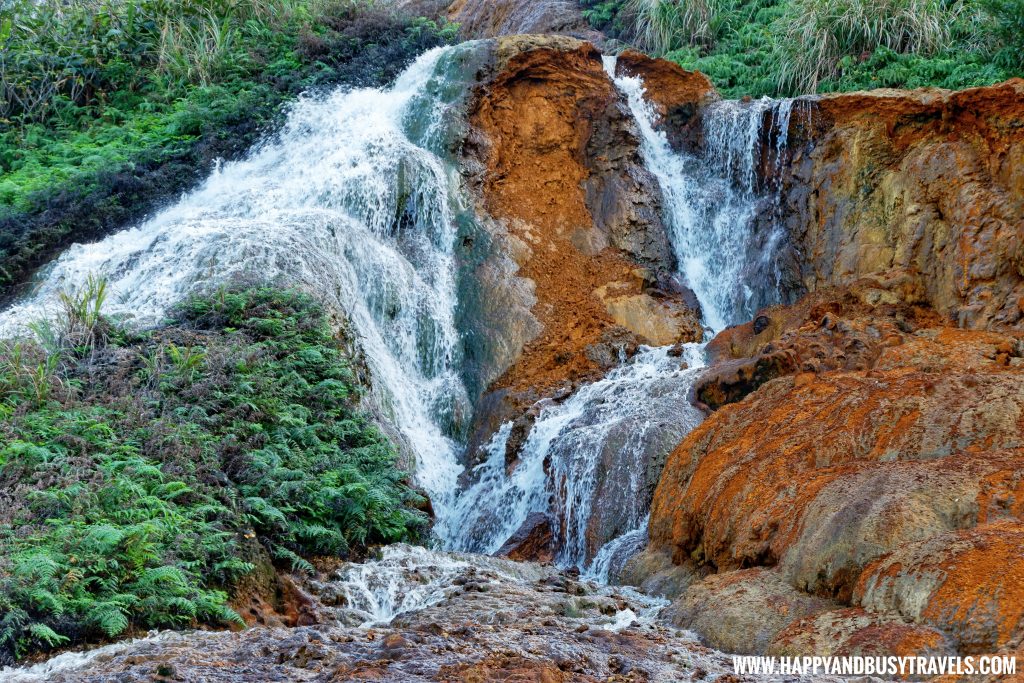 We took our pictures and went to our next stop. This is a very easy and quick area to dropped by, so you have to add it in your itinerary.
Happy and Busy Travels' Smileys for Golden Waterfall
Location 


We easily located the Golden Waterfall because we used the services of  Ownrides. If you use the public transportation, it can be easily visited too.
Ambiance


The waterfall is kinda different, but it is just beside the road.
Value for money 

There is no entrance fee!
Fun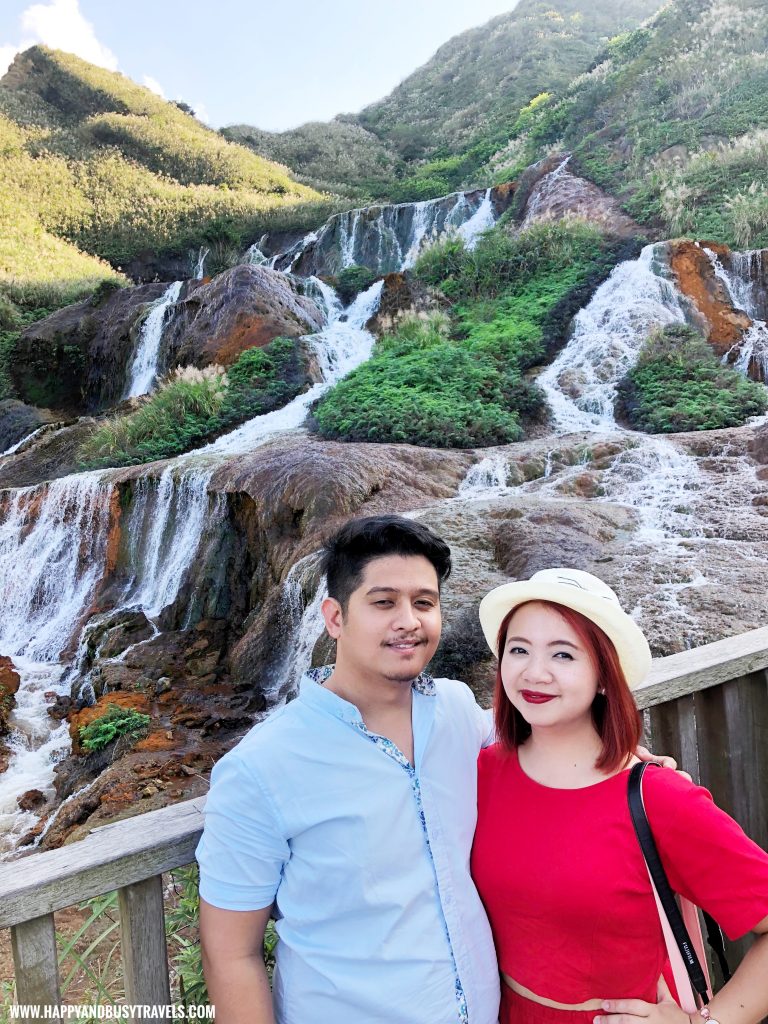 More exciting tourist spots review at: https://happyandbusytravels.com/category/landmarks/
Happy and Busy would like to thank our friends
Kel Sarabia of Daylight Wanderers – Happy's bestfriend, he provided some of the photos.
Viz – Busy's bestfriend for providing some photos