Shifen Waterfall, Taiwan ( 十分大瀑布 )
One of the most famous tourist spots in Taiwan is the Shifen Waterfall. It is known for its being scenic specially when the water falls and splashes on the lake, while creating a rainbow.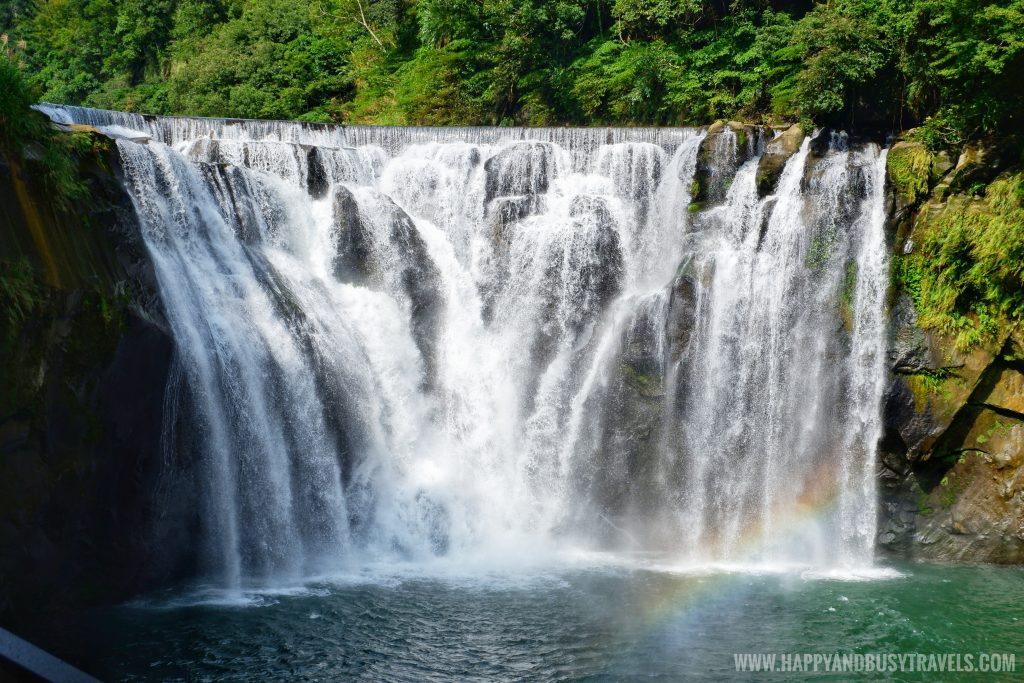 Other Information
30 mins away from Shifen Old Streets
Entrance Fee: FREE
Time spent: 30 mins to 1 hour
There are a lot of visitors, It's nicer to go to No. 1 View Deck to avoid the crowd.
How to Go to Shifen Waterfalls?
Address: New Taipei City, Pingxi District, Taiwan
Google Maps: https://goo.gl/maps/KZpUGDbgBF7uiDBa7
Option A
It is easier if you rent a car from Ownrides.
Option B
Book a tour via Klook.
Option C – DIY
Train
Ride from Taipei Main Station to Ruifang Station.
Transfer to Pingxi Line, buy a One-Day ticket for Pingxi Line. It usually costs NT$ 52
Bus
Ride a shuttle bus from Shifen
Map of Shifen Waterfall
The best view of the waterfall can be seen in view deck numbers 1, 2, and 3. So, we aimed to go there with our limited time.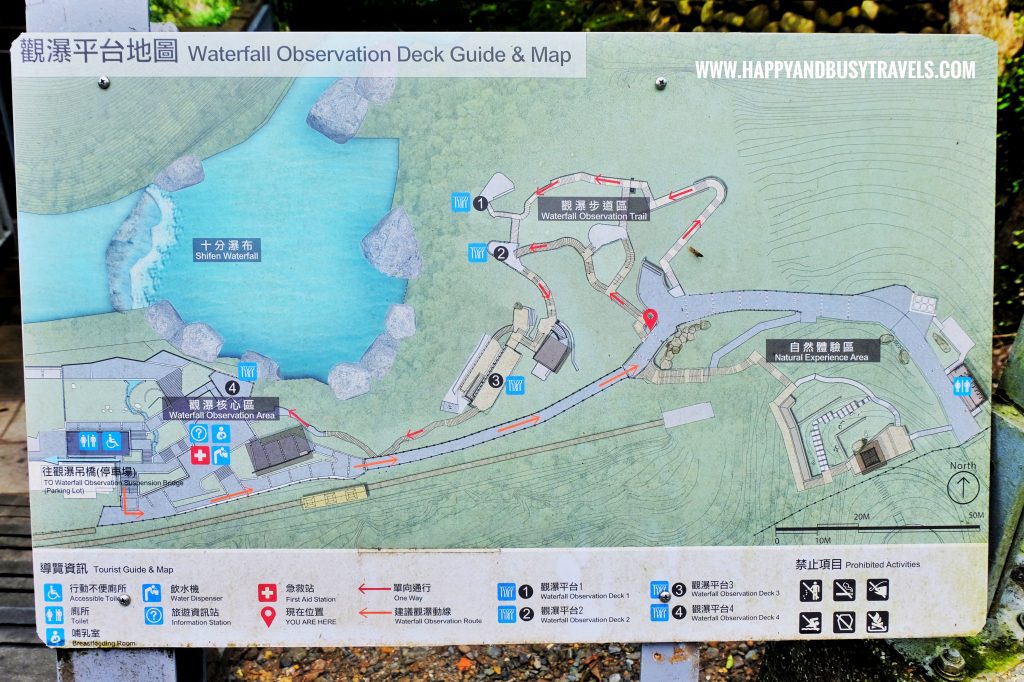 Our Shifen Waterfall Experience
We saw the railway as soon as we entered the vicinity. This railway is used in the past to transport coal, but it is still used up to this day.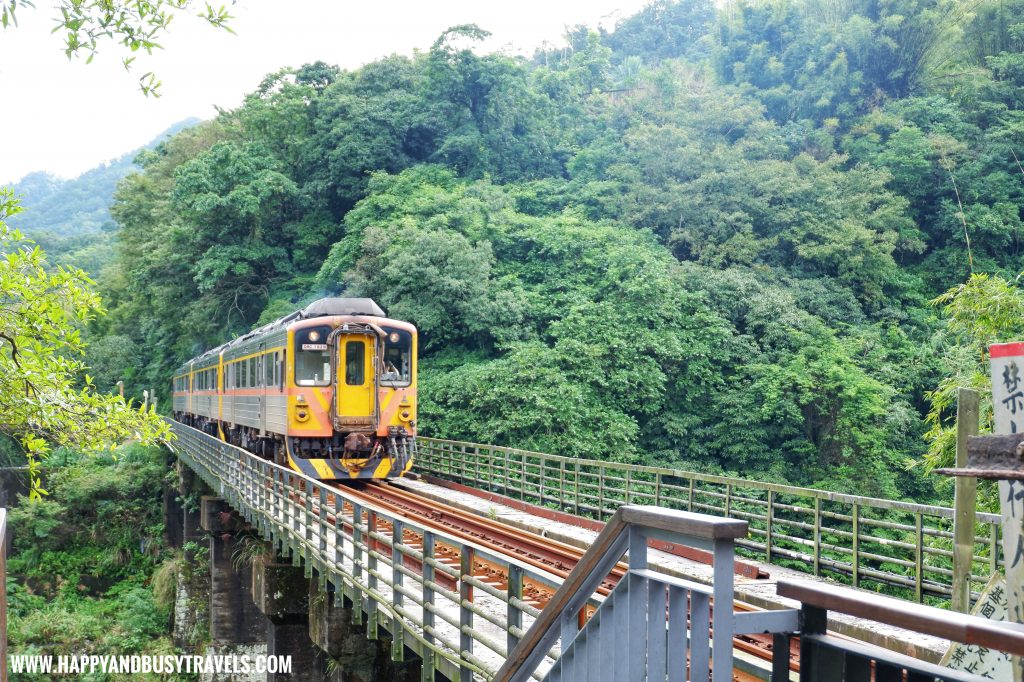 Beside the railway is the bridge which we should cross to view Shifen Waterfall.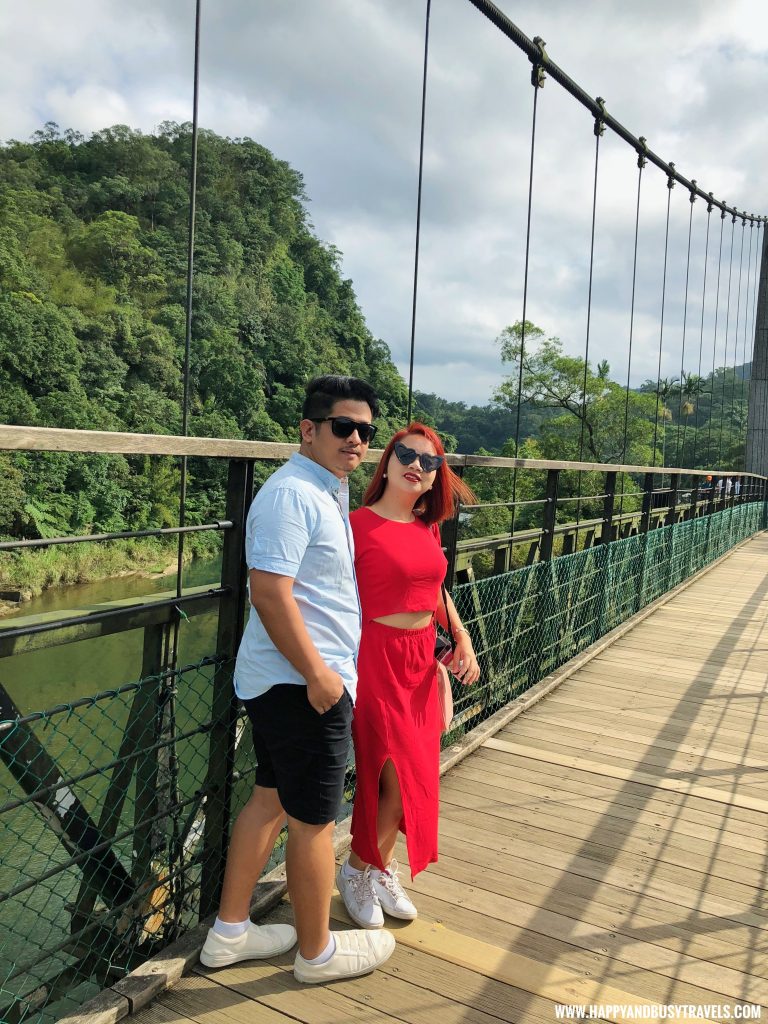 Those who are afraid of hanging bridges won't be scared too much 🙂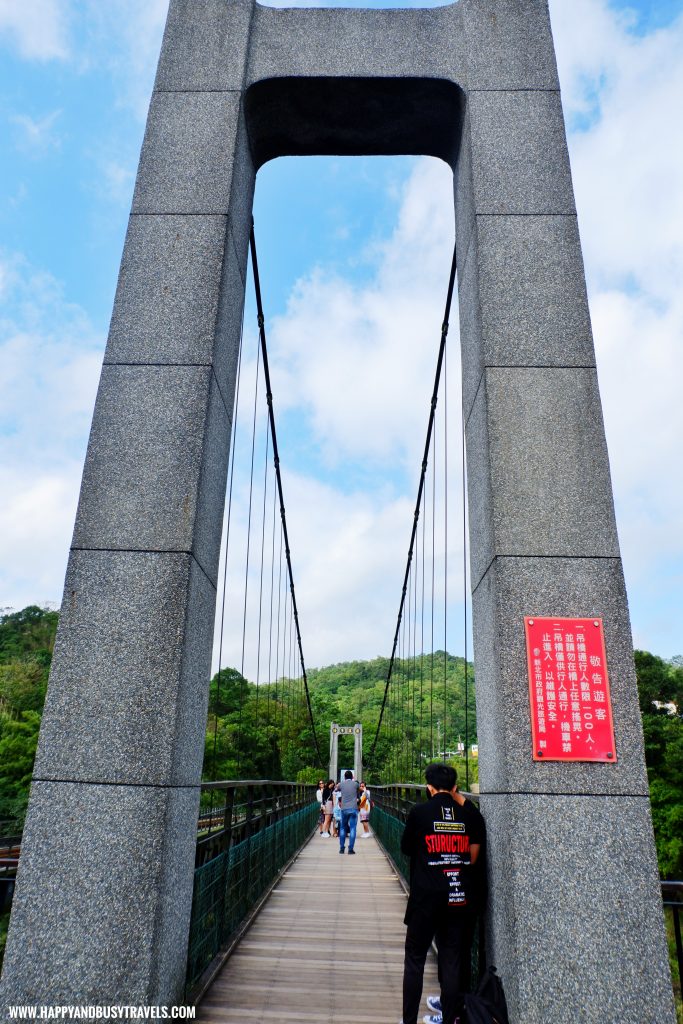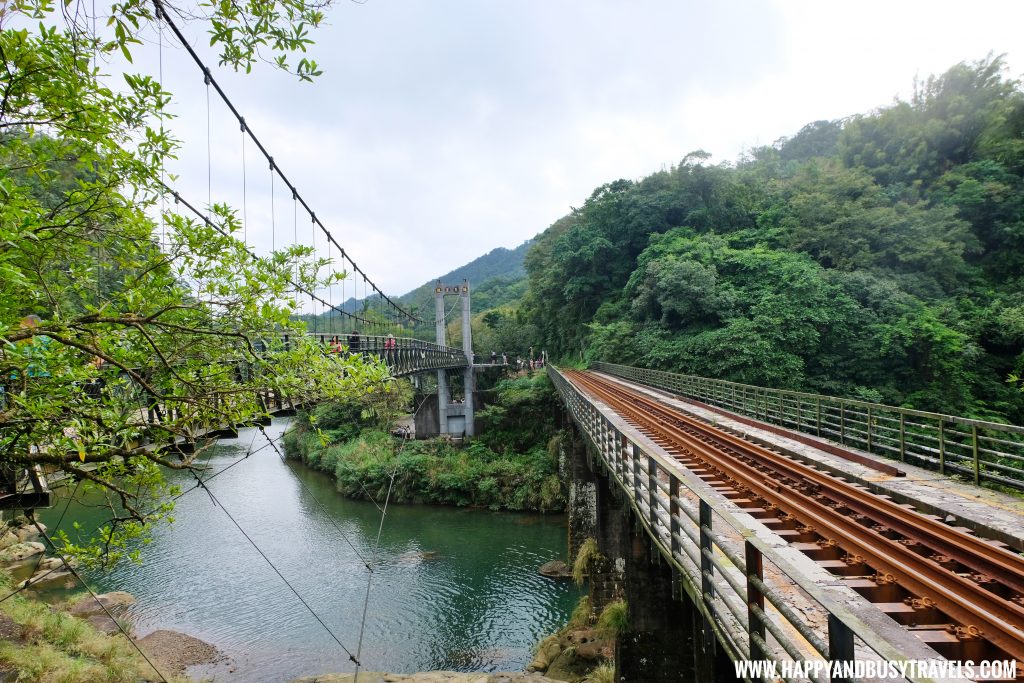 After the bridge…
We went down… there are a lot of stairs here going down…. down… and down… to the viewing decks.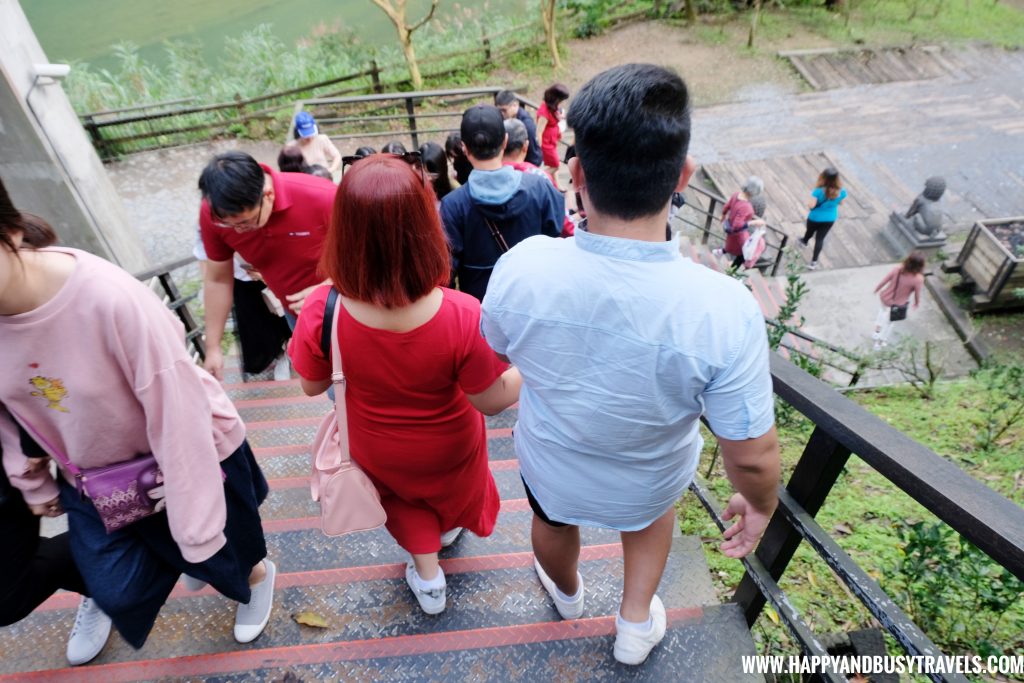 There are old mining wagons which symbolizes or shows that in the past this one these railways were used to transport coal.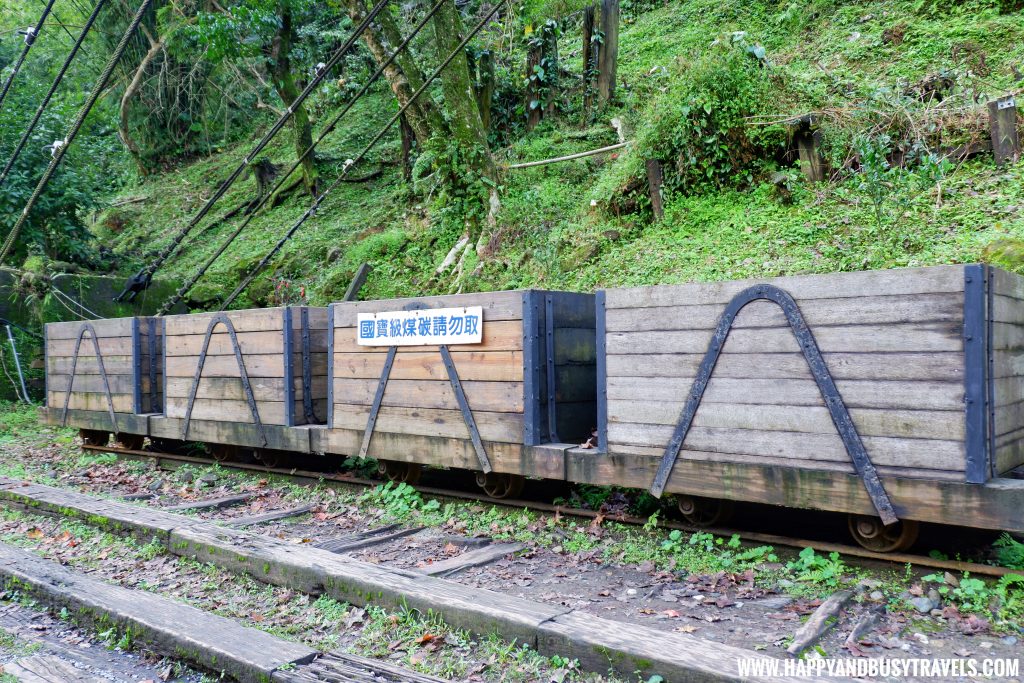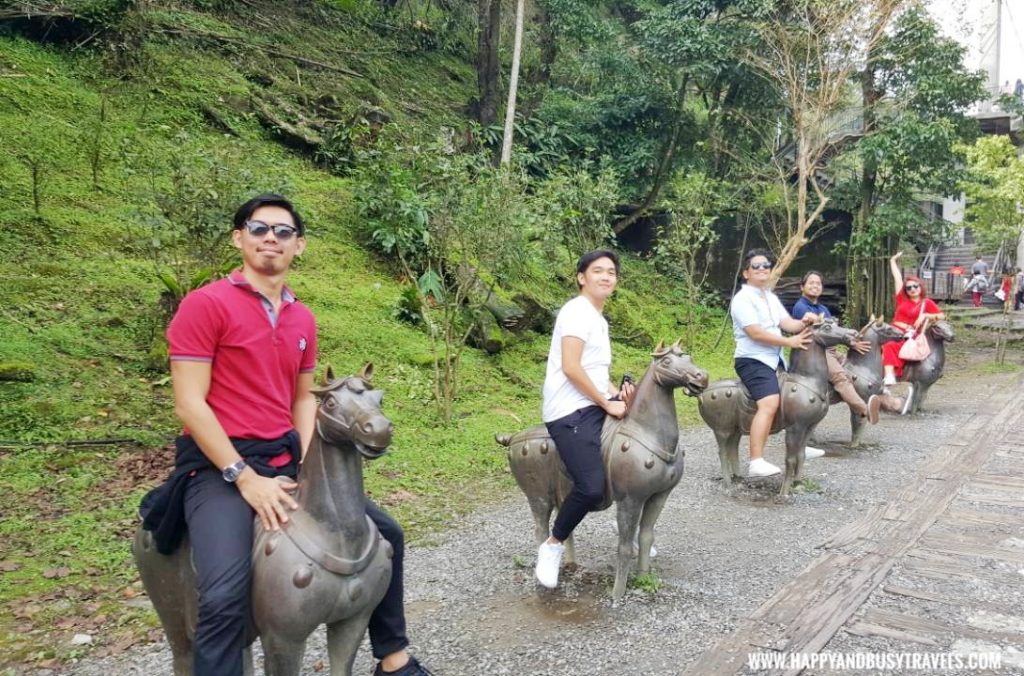 Then, there is a shrine with a lot of ribbons. I think these were tied by the people to wish for good luck, or tell whatever they want to have or be thankful for.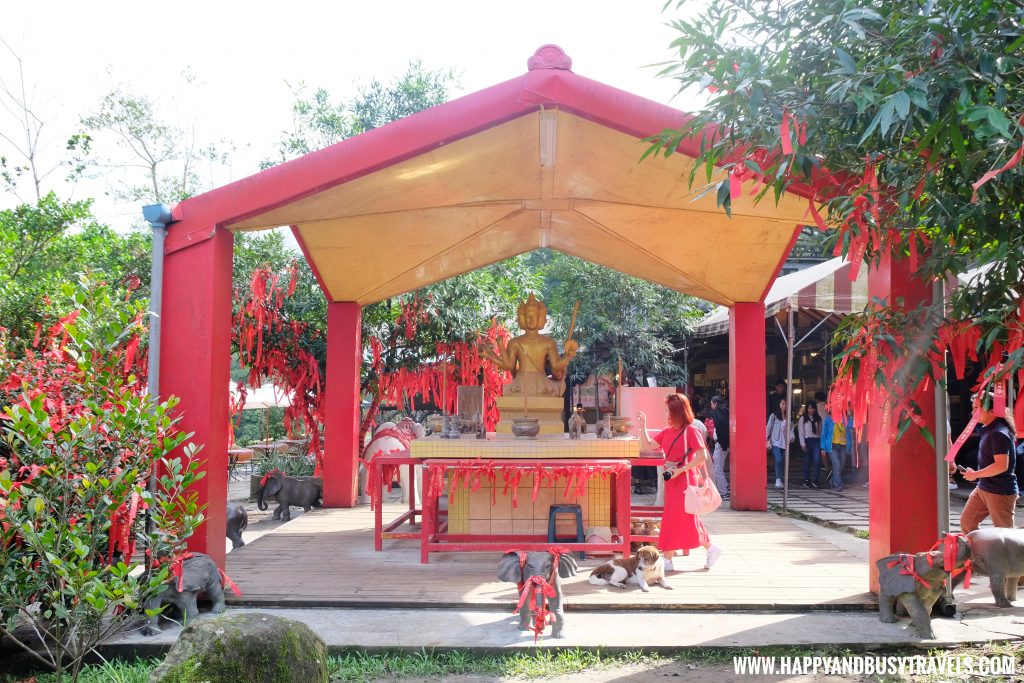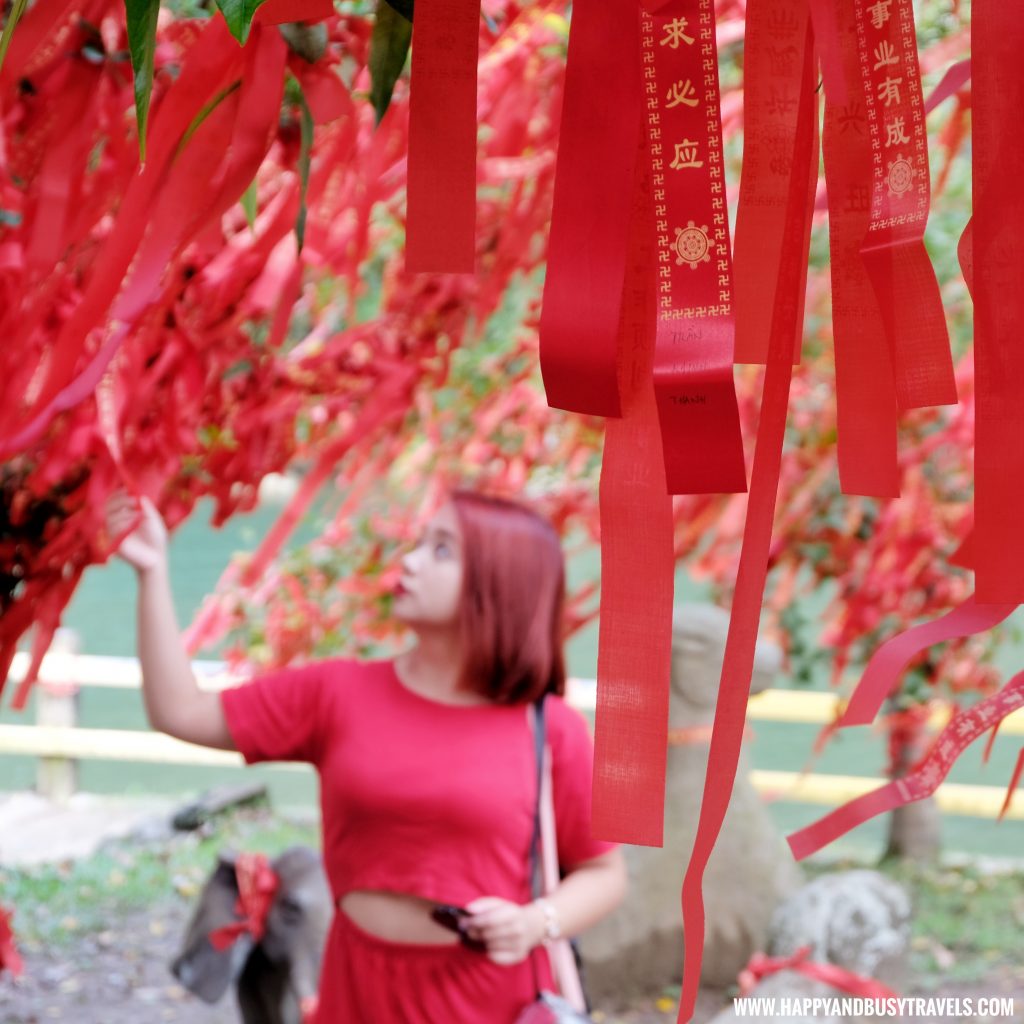 There are even ribbons tied to some horses here…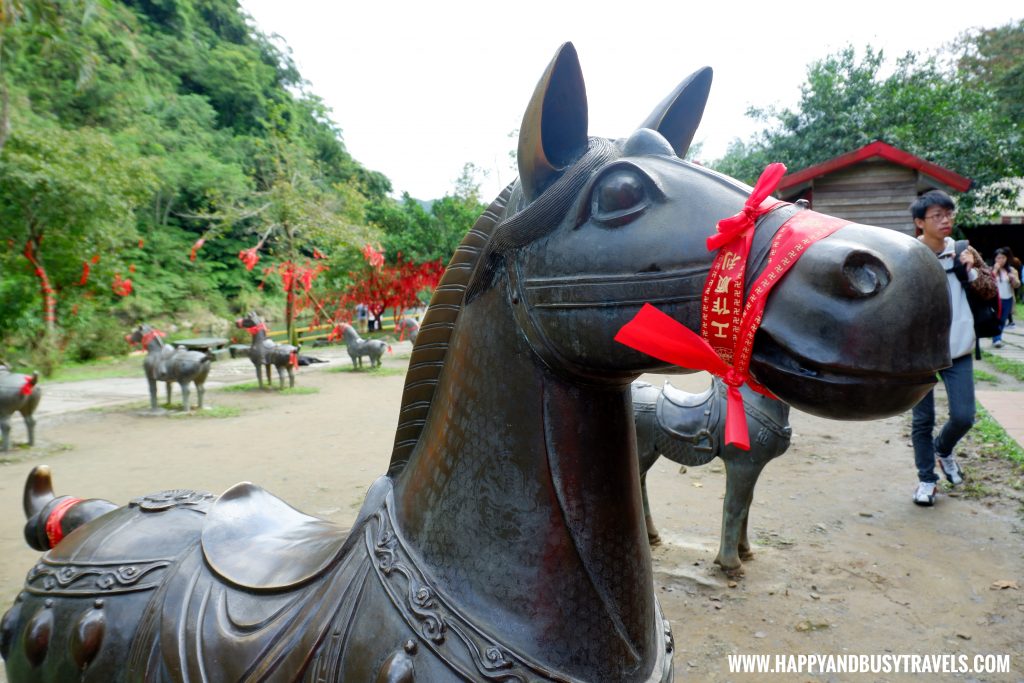 View deck Number 4
This view deck is the first area that visitors can see, that's why there is a lot of people here.
Here is a picture of us taken by Mike of Ownrides. My friends are super supportive in taking our photos.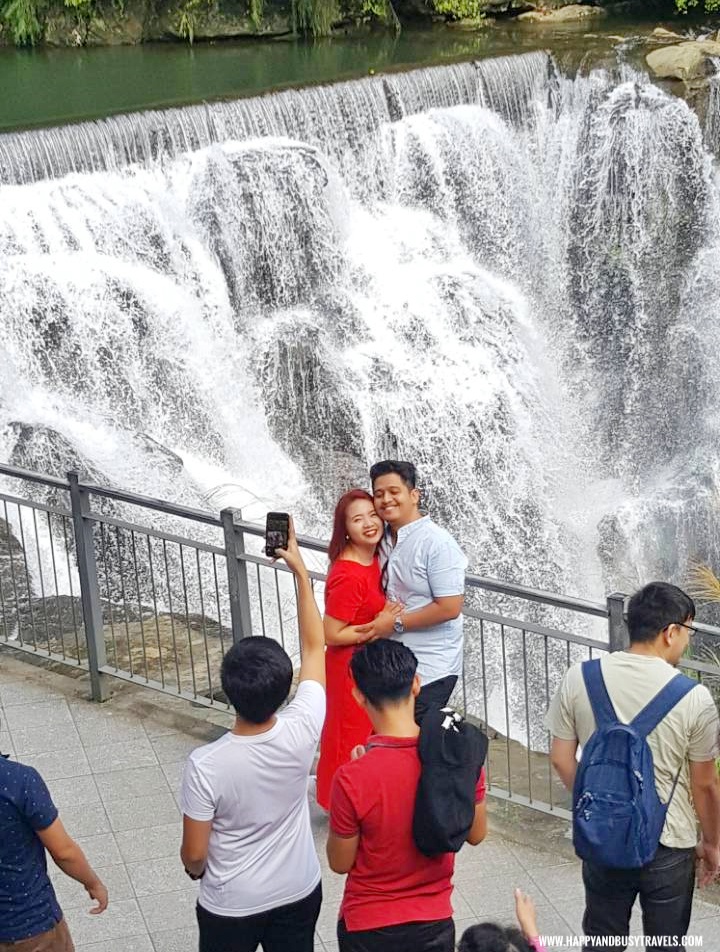 Here is the outcome.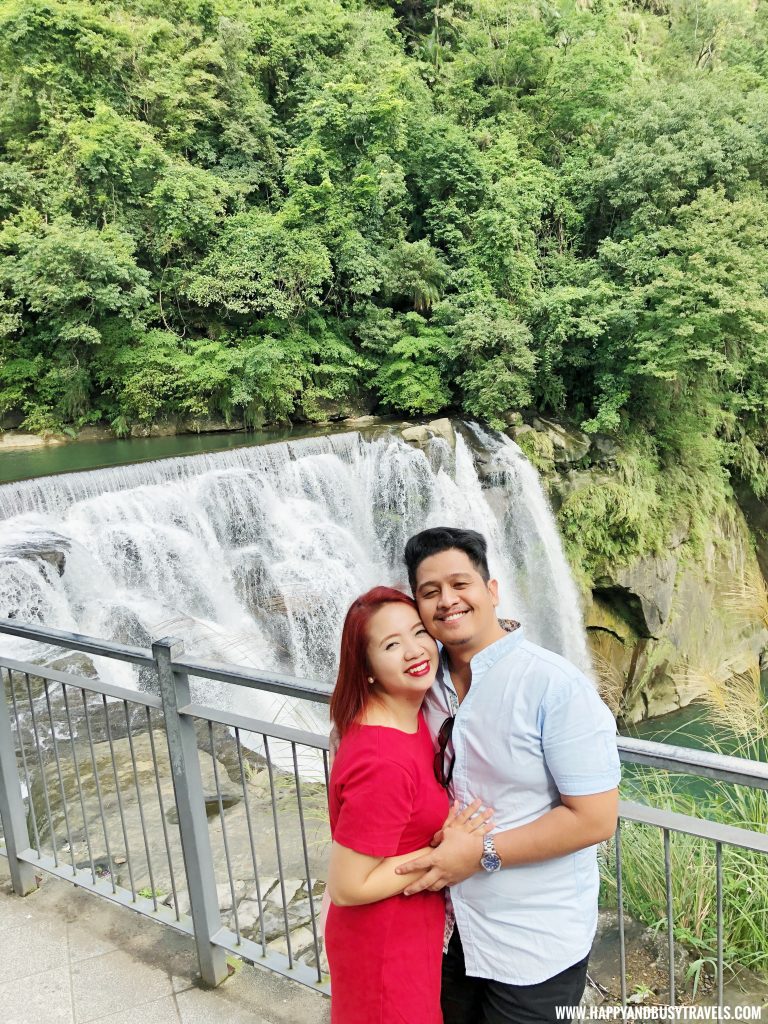 In this view deck, we just saw the top of the waterfall. Well… we really have to go to the other view decks to see the waterfall clearly.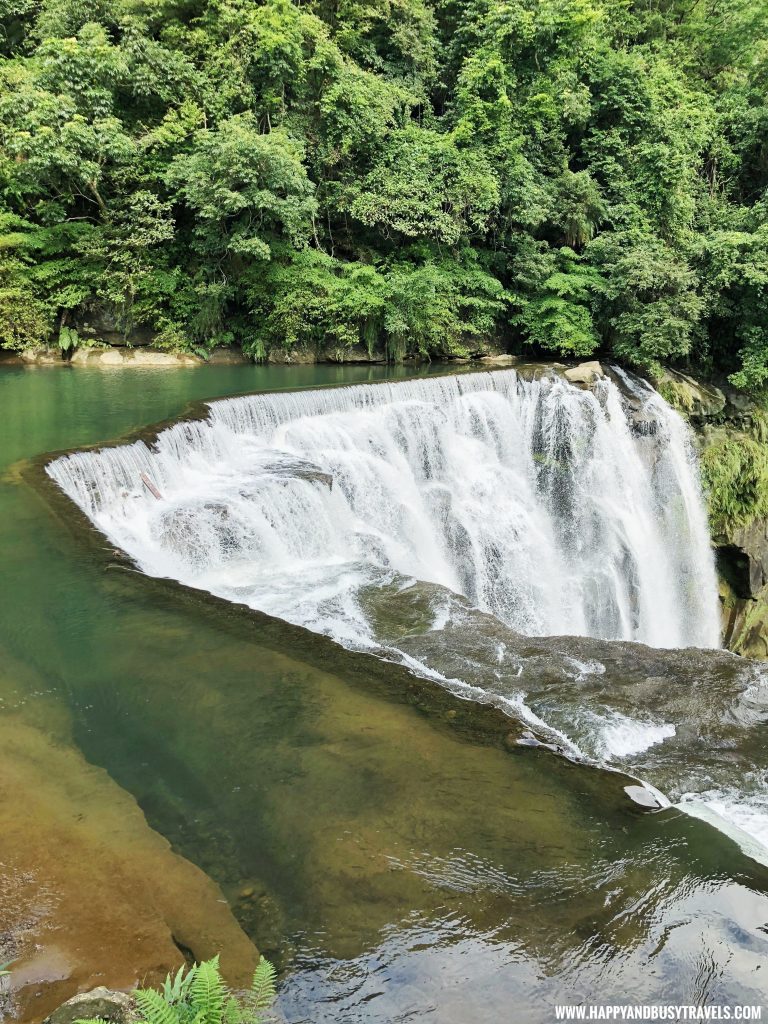 Then, here is the best photo that Busy and I got in this spot. It looks good already, but this is just from one side of the waterfall.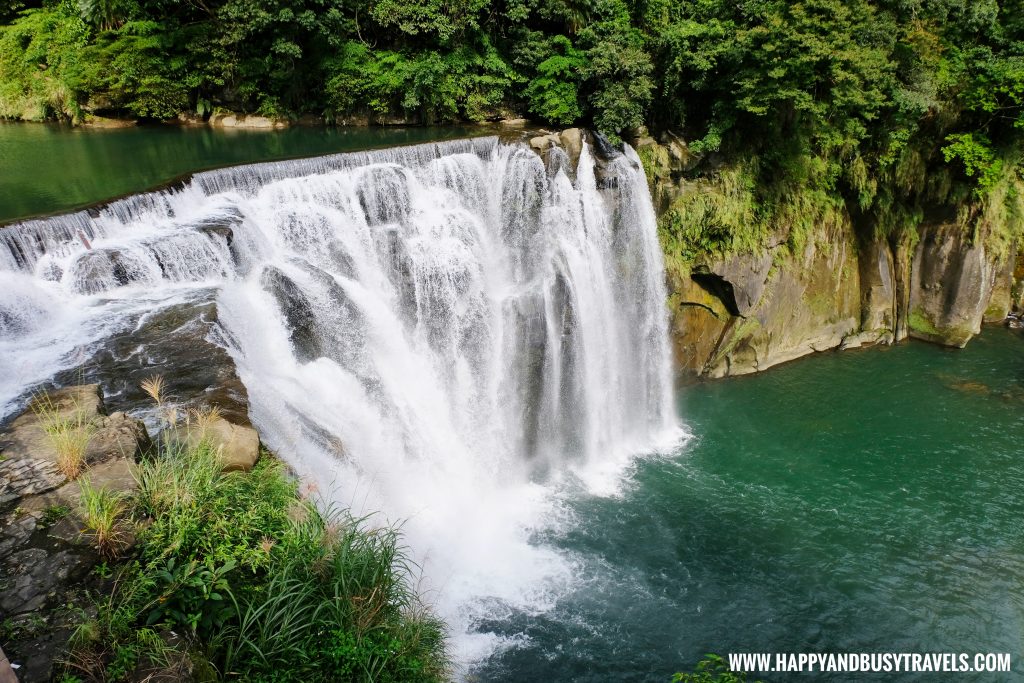 View Deck Numbers 1, 2, and 3
These view decks are the best area to take the best picture of Shifen Waterfall, because these are directly in front of the waterfall. There are also a few tourists here because there is a mini hike, which includes a lot of stairs to get here.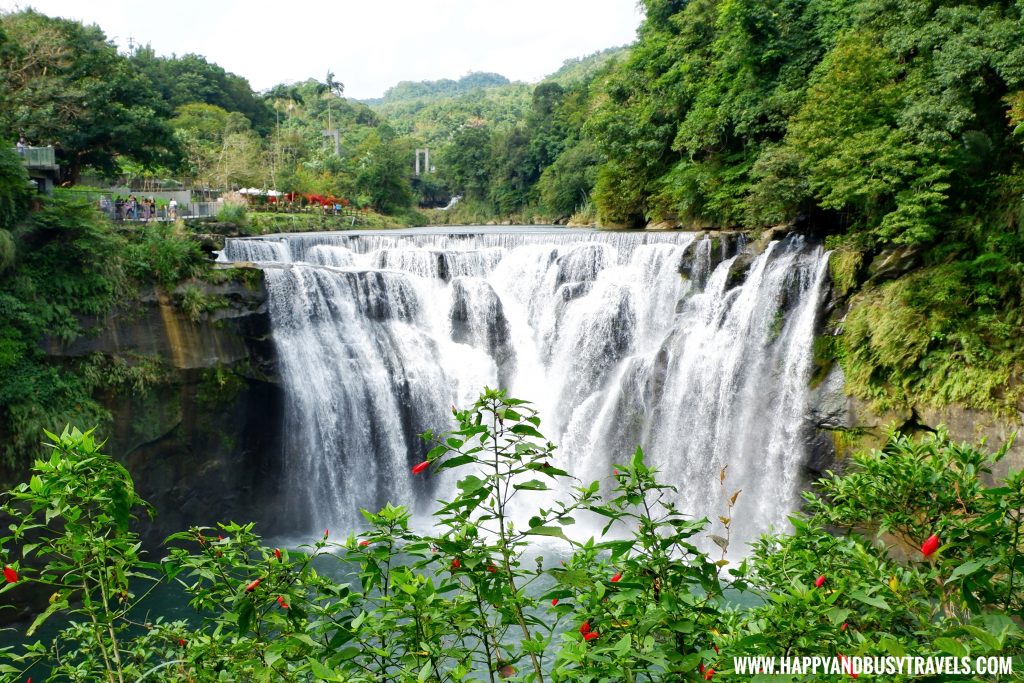 It is a bit wet in this area because (I think) the mist from the waterfall falls here too.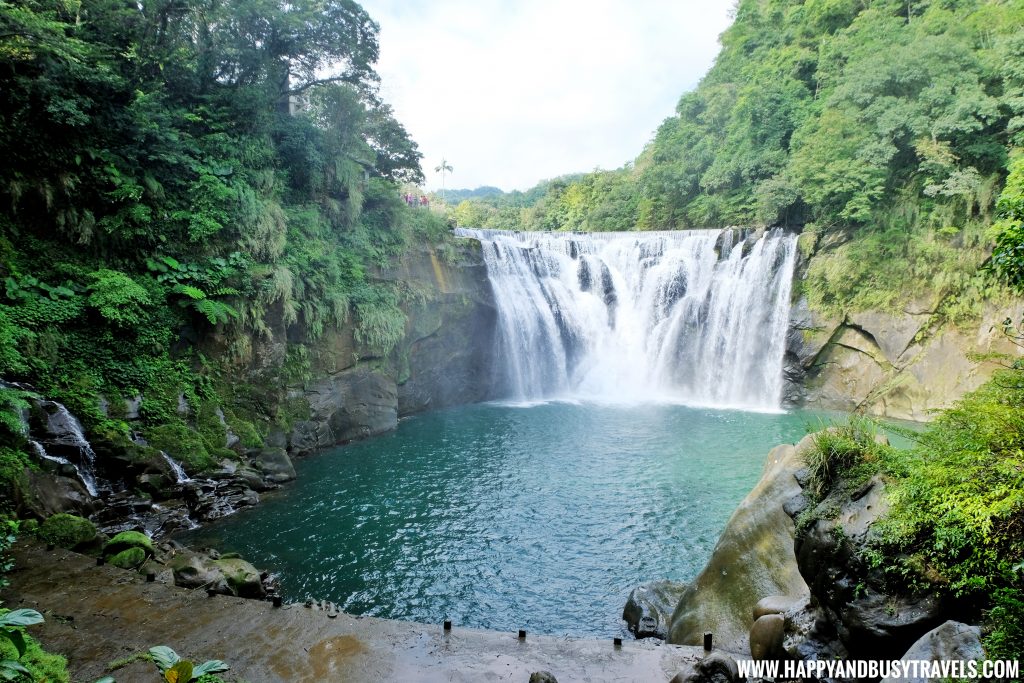 The waterfall is really majestic! The rainbow showed!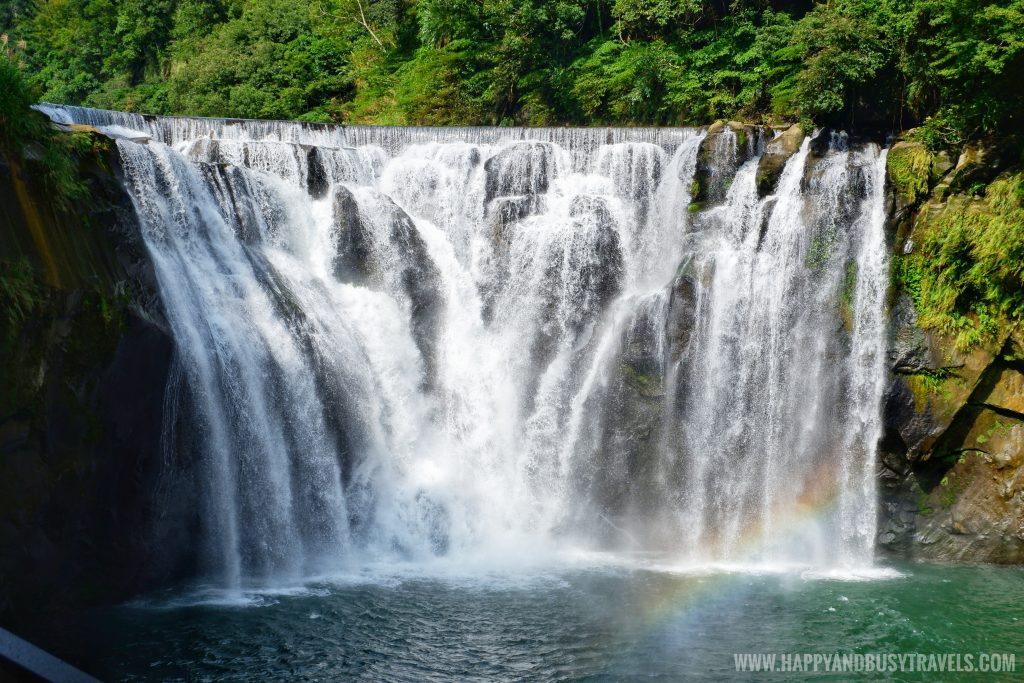 Stores
There are also a lot of stores here near view deck number 4. So, if you wanna eat, or buy souvenirs just visit the stores.
Here are some cute mini sky lantern night light.
Some of their fruits and food are a bit weird, like this brownish Banana…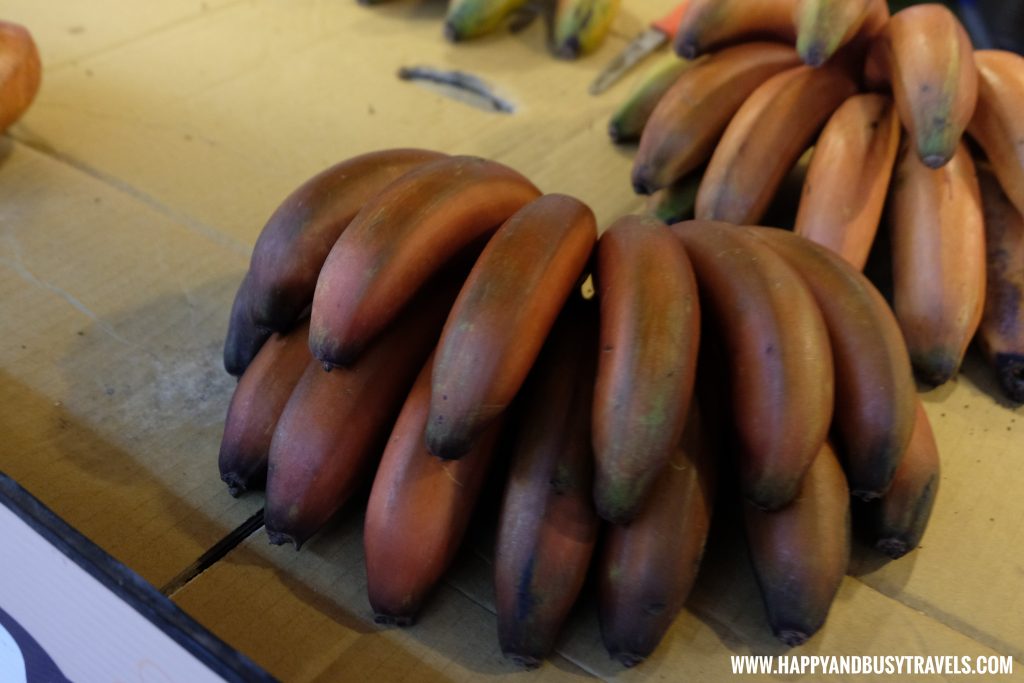 and this porridge like dessert.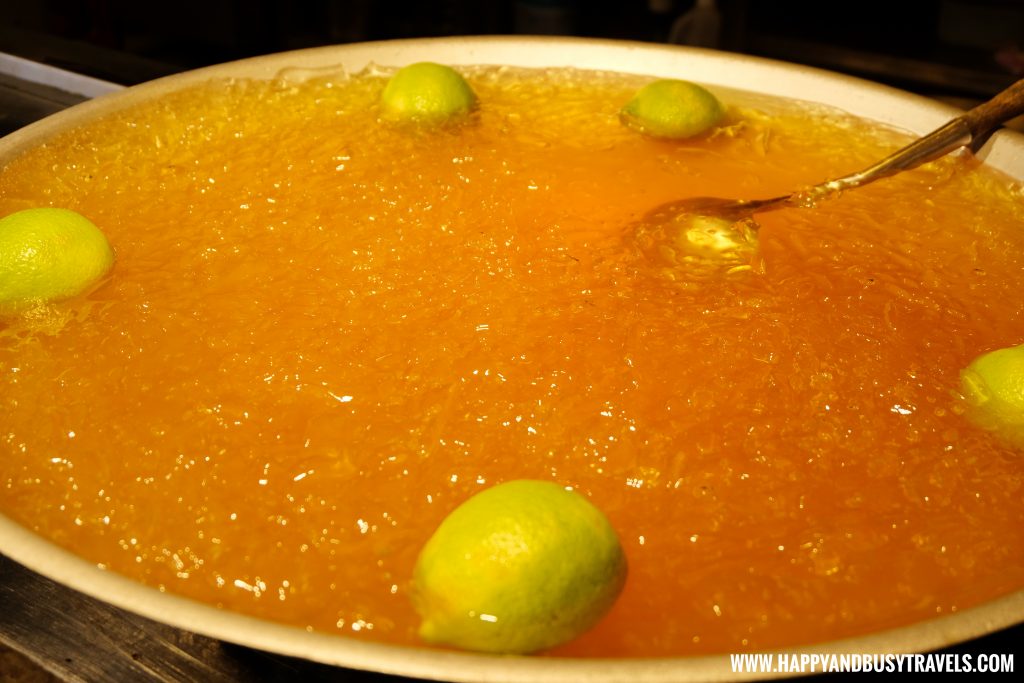 Overall we enjoyed our Shifen Waterfall experience. It is a bit tiring due to the lot of stairs, but it was all worth it.
Happy and Busy Travels' Smileys for Shifen Waterfall
Location 


We easily located Shifen Waterfall because we used the services of  Ownrides. If you use the public transportation, it can be easily visited too.
Ambiance


Value for money 

There is no entrance fee!
Fun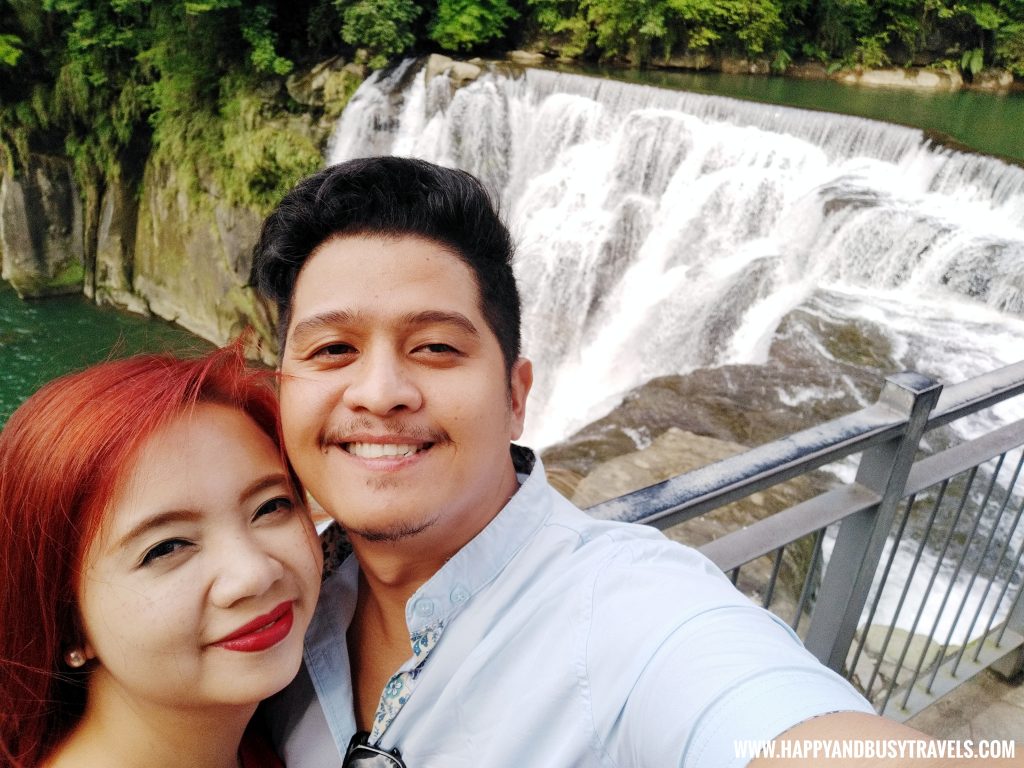 More exciting tourist spots review at: https://happyandbusytravels.com/category/landmarks/
Happy and Busy would like to thank our friends
Kel Sarabia of Daylight Wanderers – Happy's bestfriend, he provided some of the photos.
Viz – Busy's bestfriend for providing some photos