As a Hello Kitty lover, I added the Hello Kitty Maternity Hospital ( 皓生醫院 ) in our itinerary when we went to Taiwan. Giving birth, or at least visiting the hospital is in my Hello Kitty bucket list, so of course going in the hospital is a must! I am the only girl in the group but my boyfriend and friends were all supportive in my bucket list.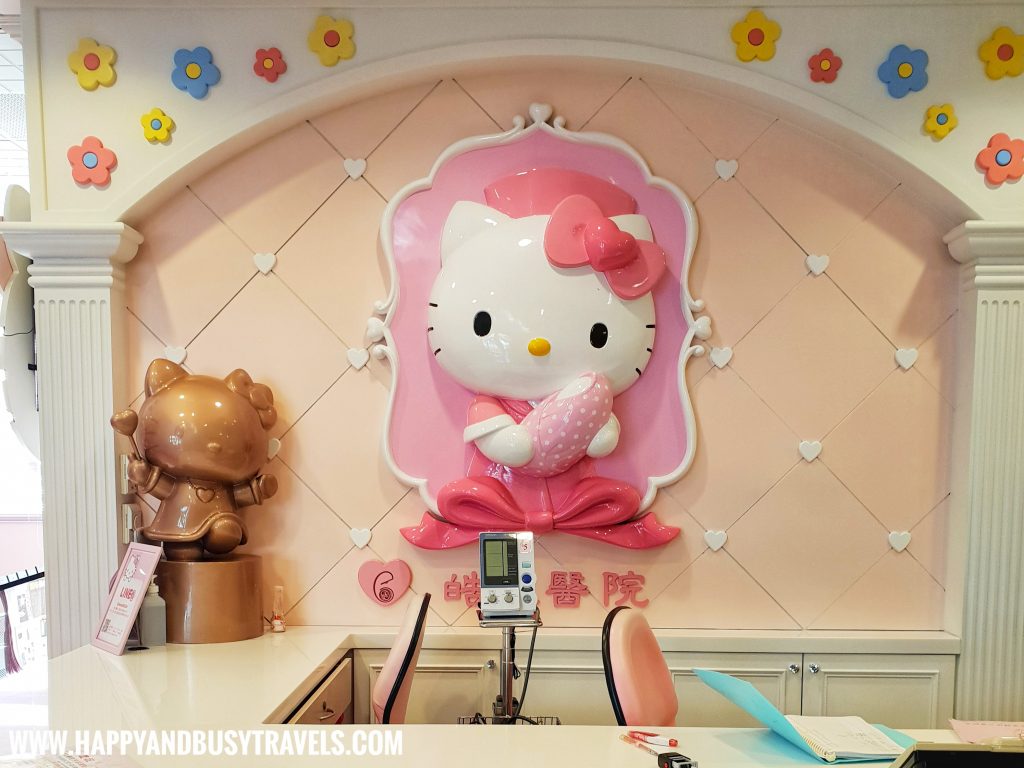 The hospital specializes on caring for new-born babies, and their mothers while pregnant and during childbirth. The hospital is more than just the ordinary maternity hospital, as the name says it all, Hello Kitty Maternity Hospital cares for women together with Hello Kitty!
Facebook: https://www.facebook.com/howbaby95/
Contact Number: +886 4 837 9560
Website: http://www.how-baby.com.tw
Address: No. 15, Sanmin East Street, Yuanlin City, Changhua County, Taiwan
Outside the Hospital
We found Hello Kitty Maternity Hospital just right in the middle of Yuanlin City.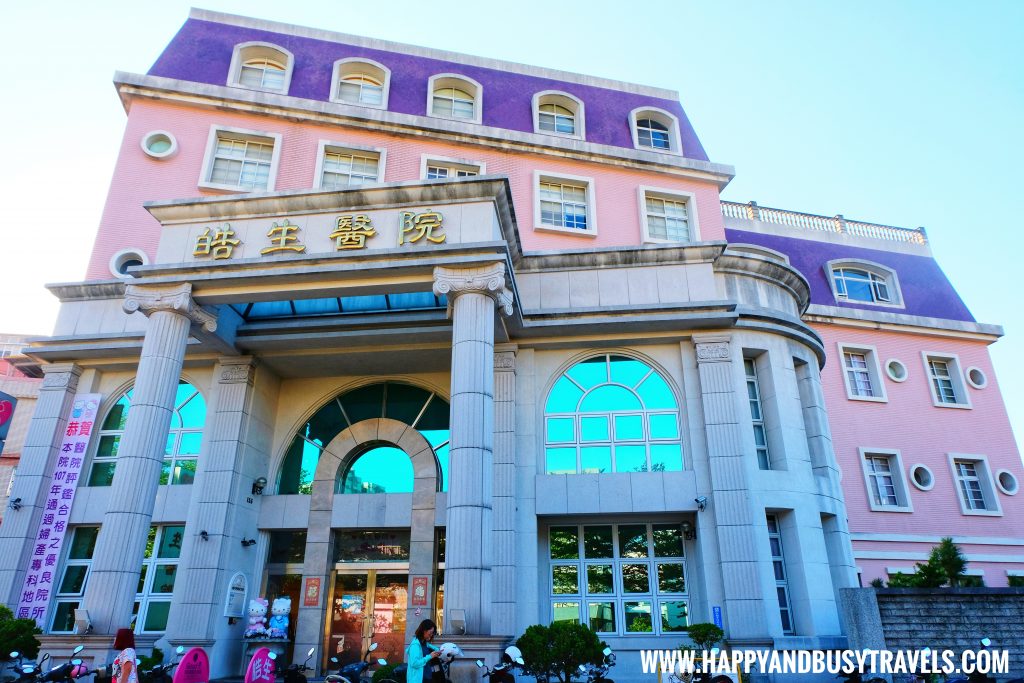 I was really excited when we saw the hospital so I hurriedly run towards it ?
I was suppose to go inside immediately, but I was swayed by the Hello Kitty decors outside.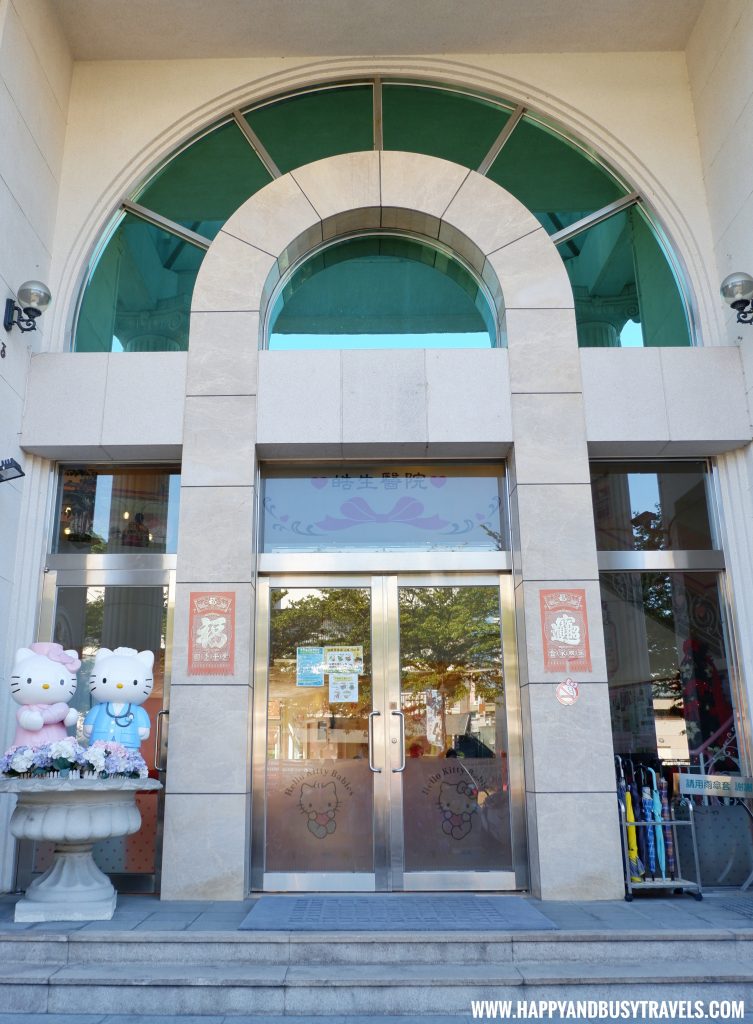 From this simple Hello Kitty No Smoking sign…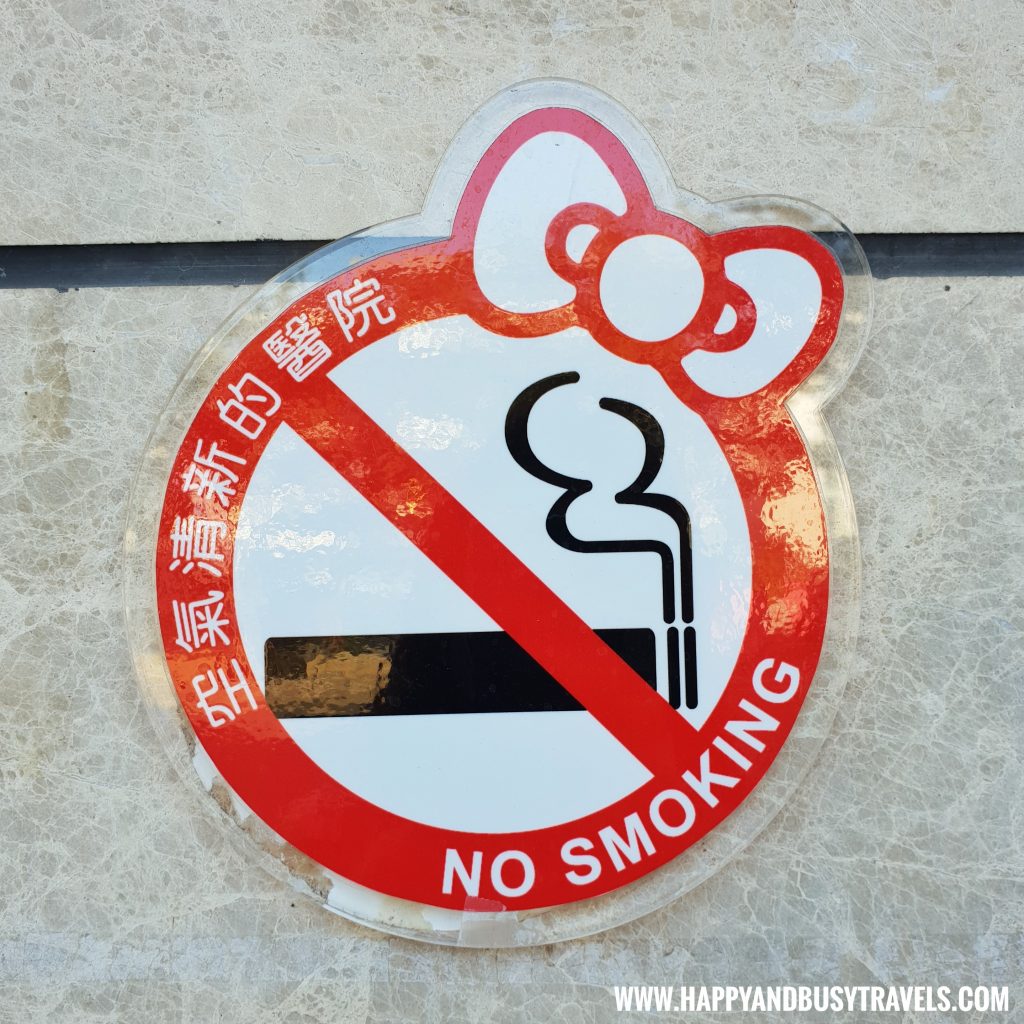 to these Hello Kitty nurse and doctor statues!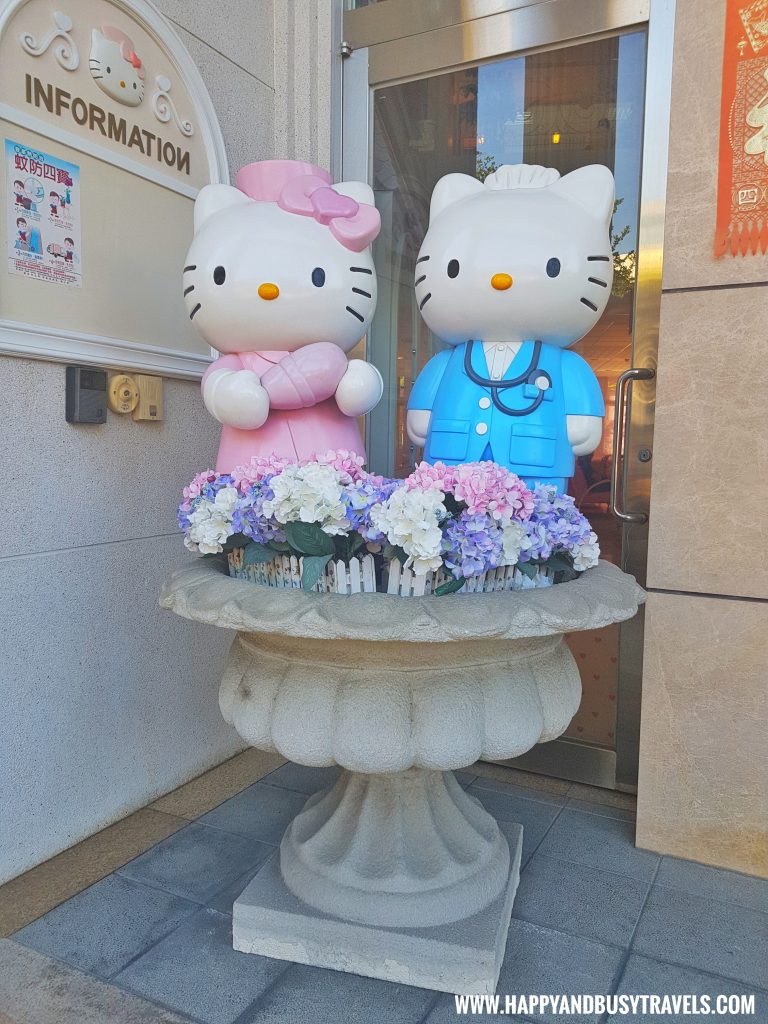 Of course I had to take a picture with them. ?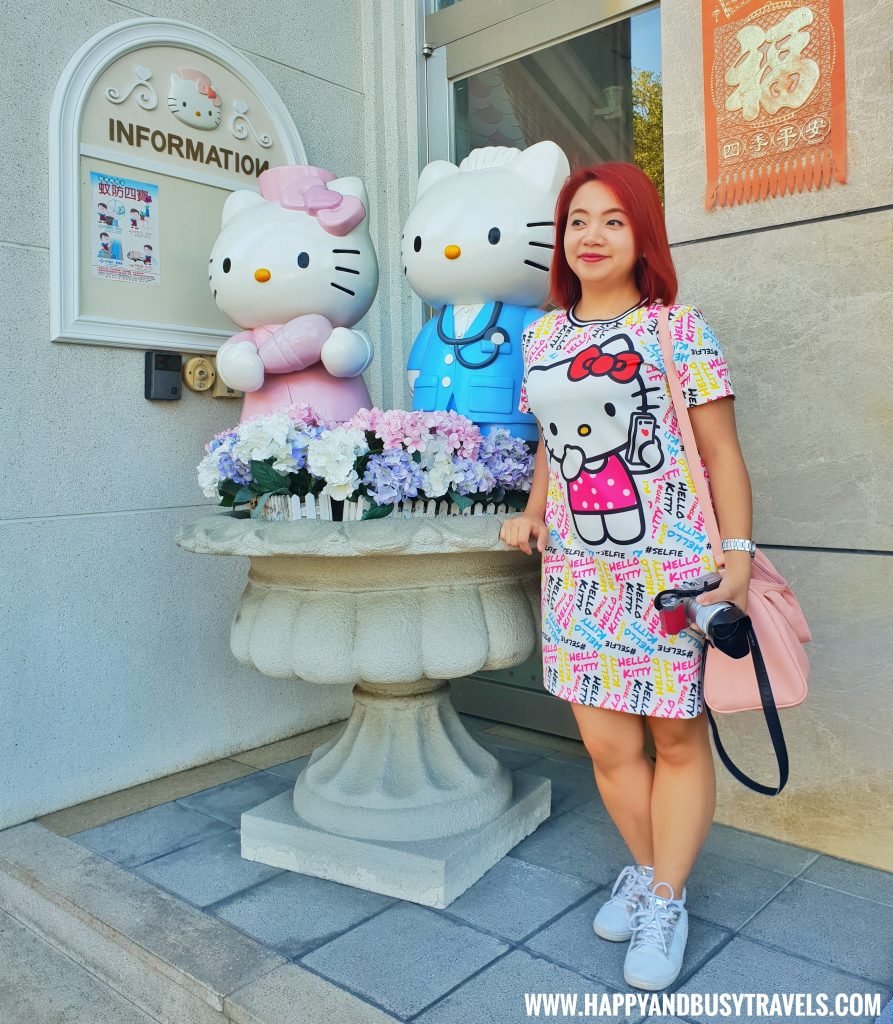 Time to go inside!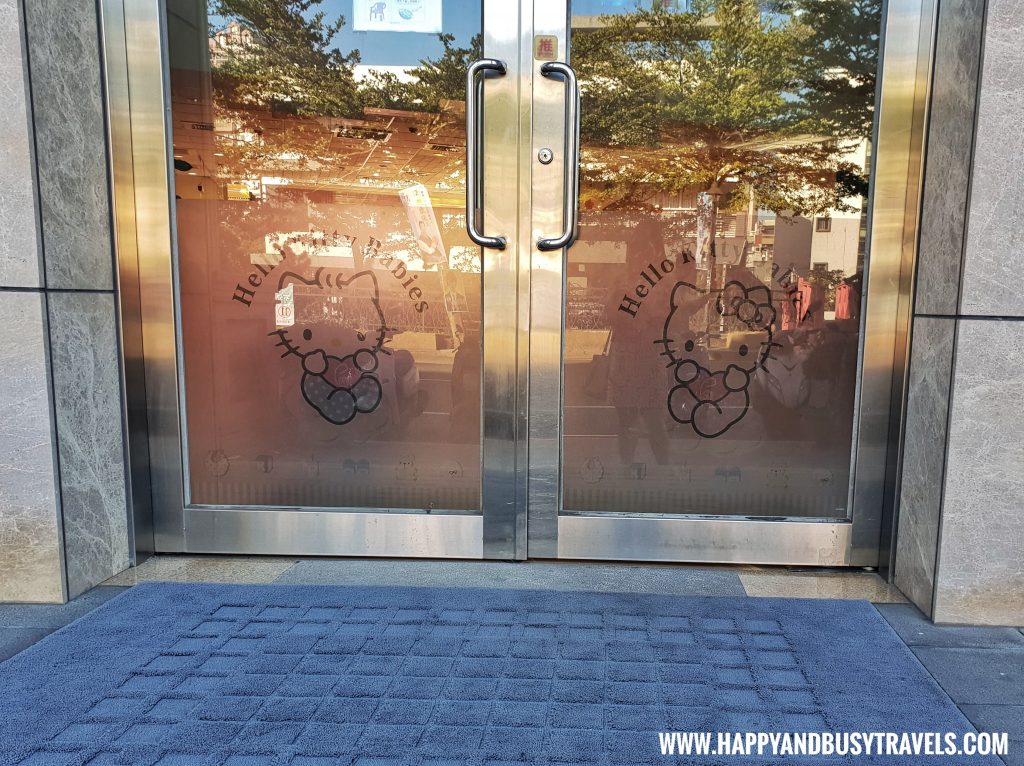 Inside the Hospital
Lobby
The reception area or this OPD Station was cute!!!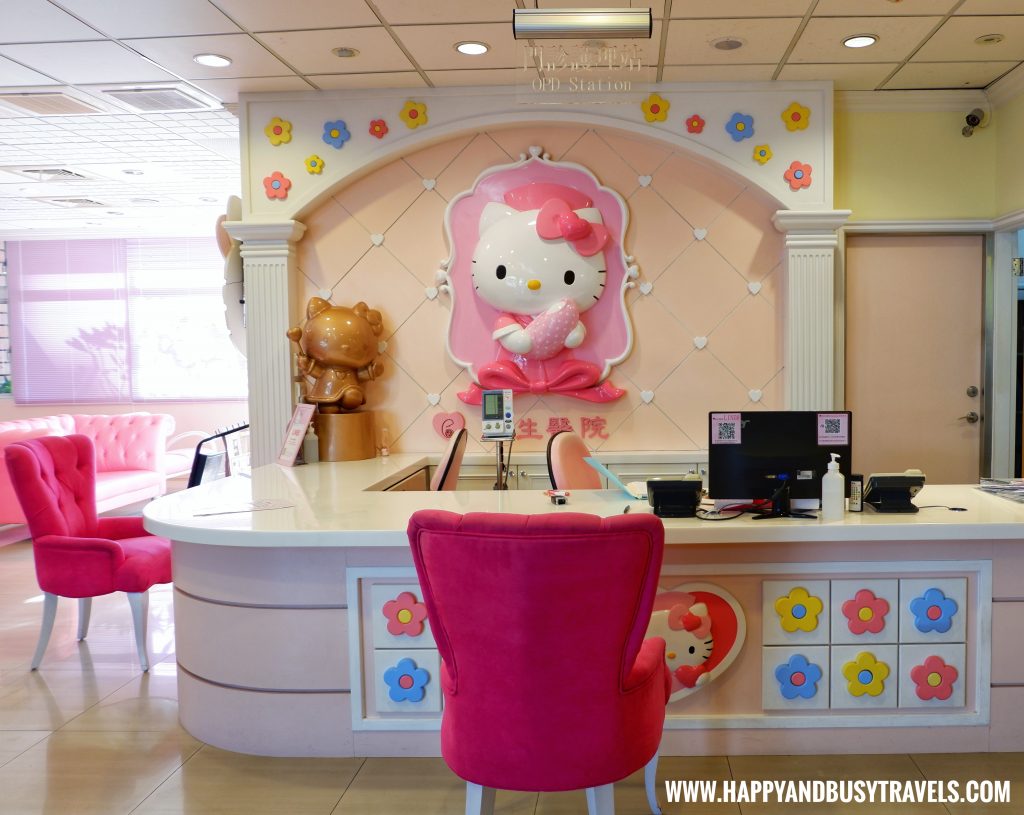 To our surprise, there was a Hello Kitty mural! A Hello Kitty mother mural!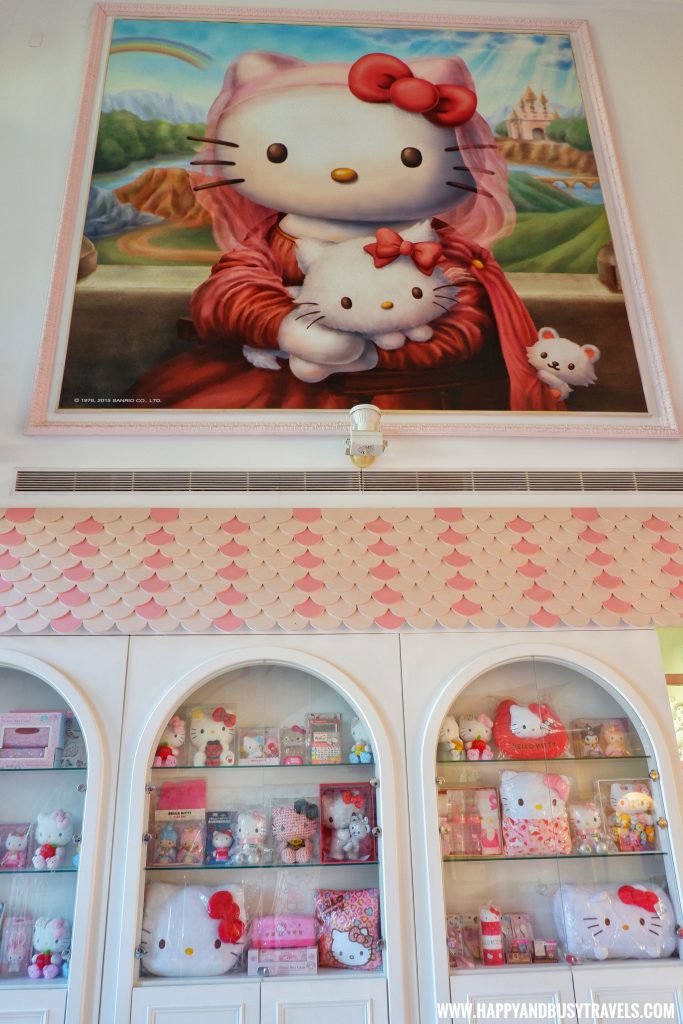 It was huge and magical!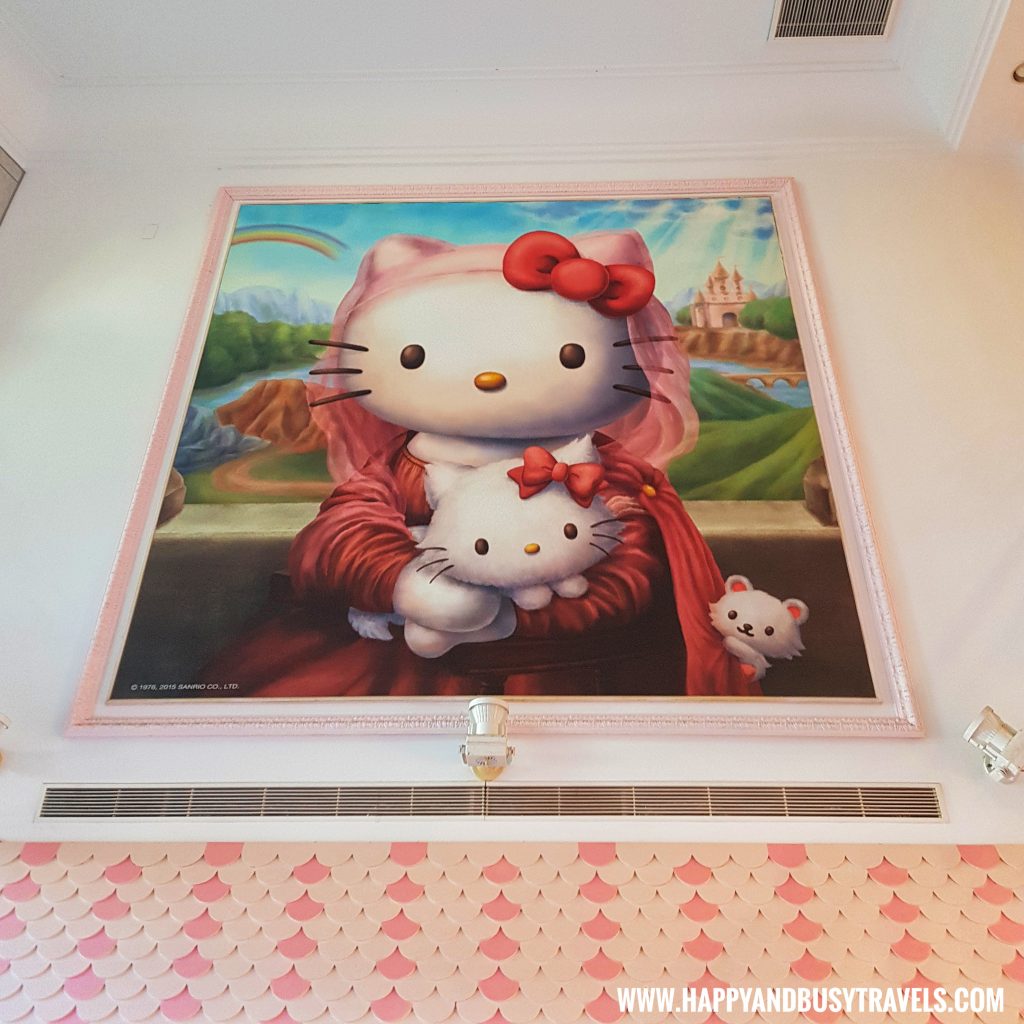 The stairs was also cute!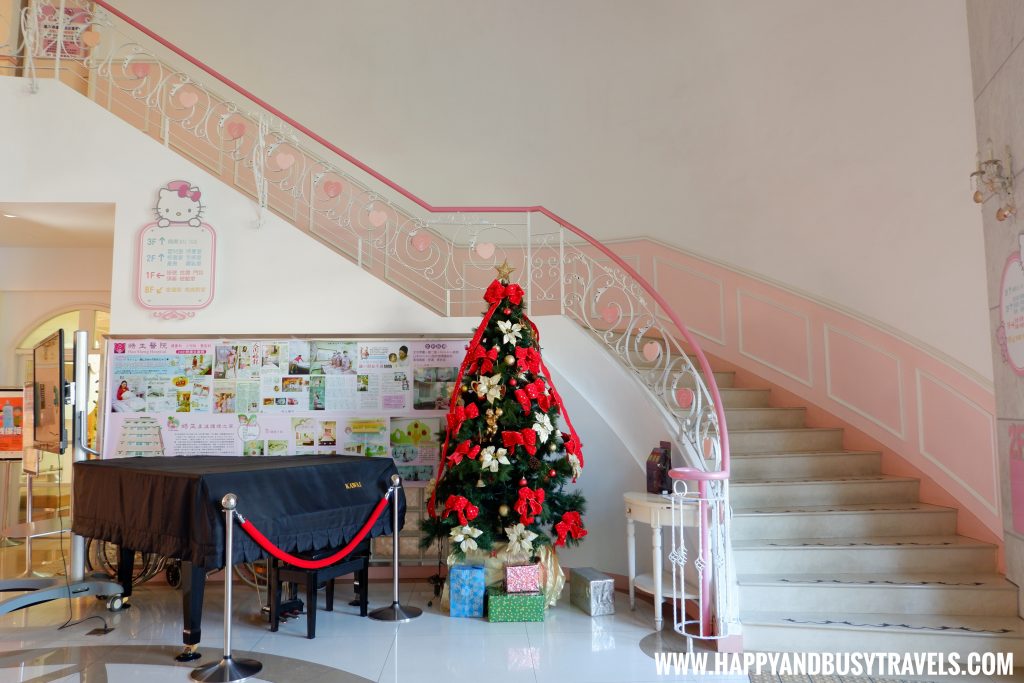 It has a Hello Kitty sign.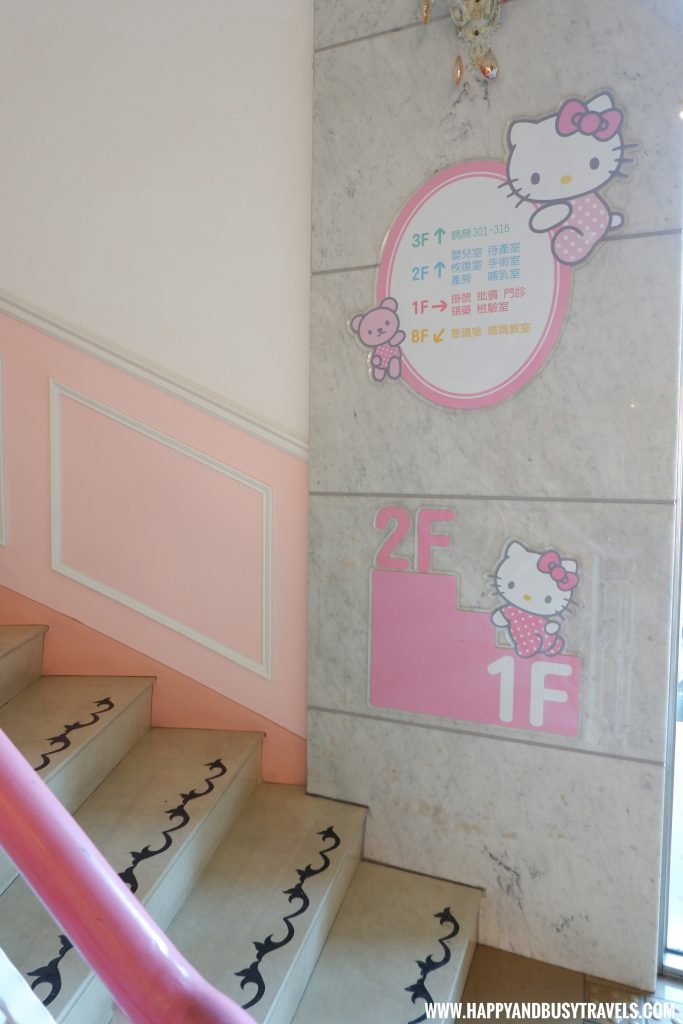 We really wanted to visit more floors of the hospital, however we just got there and I do not have any permit. We were just allowed to take photos in the ground floor and without any nurses and patients. So I just took photos from the ground floor.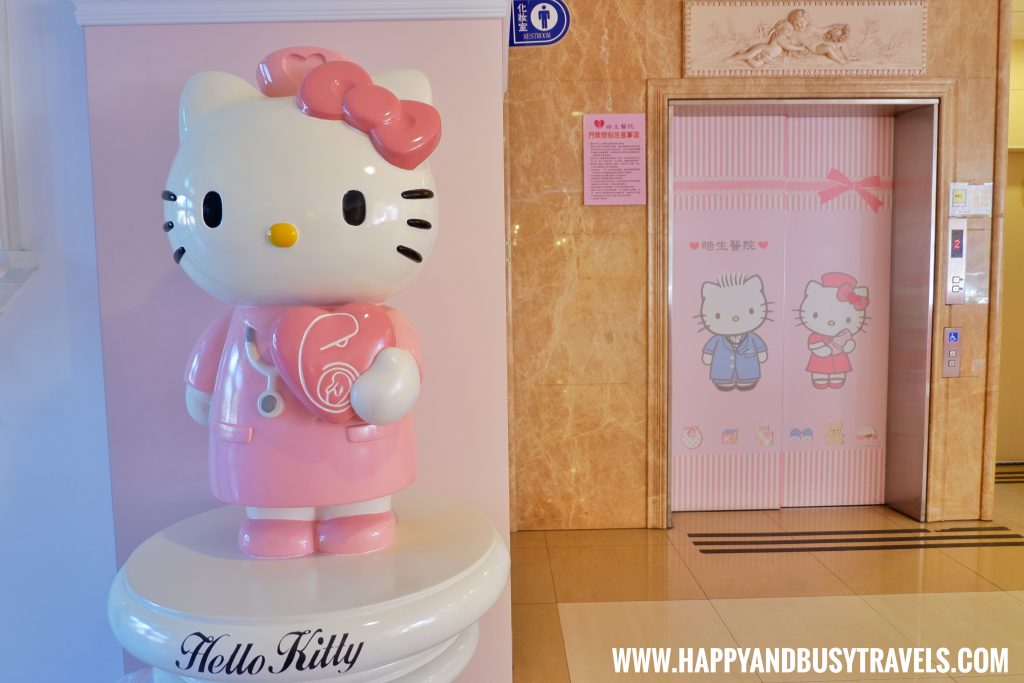 Waiting Area
Aside from the large waiting area in the lobby, there were also small waiting areas. I just do not have a photo of the large waiting area because there were patients there.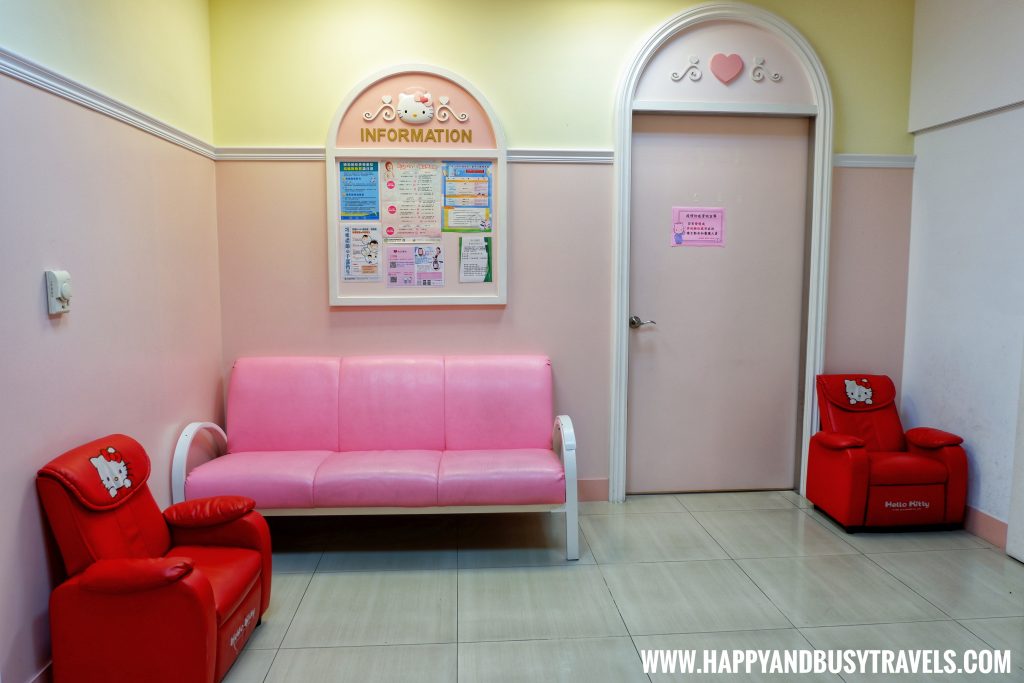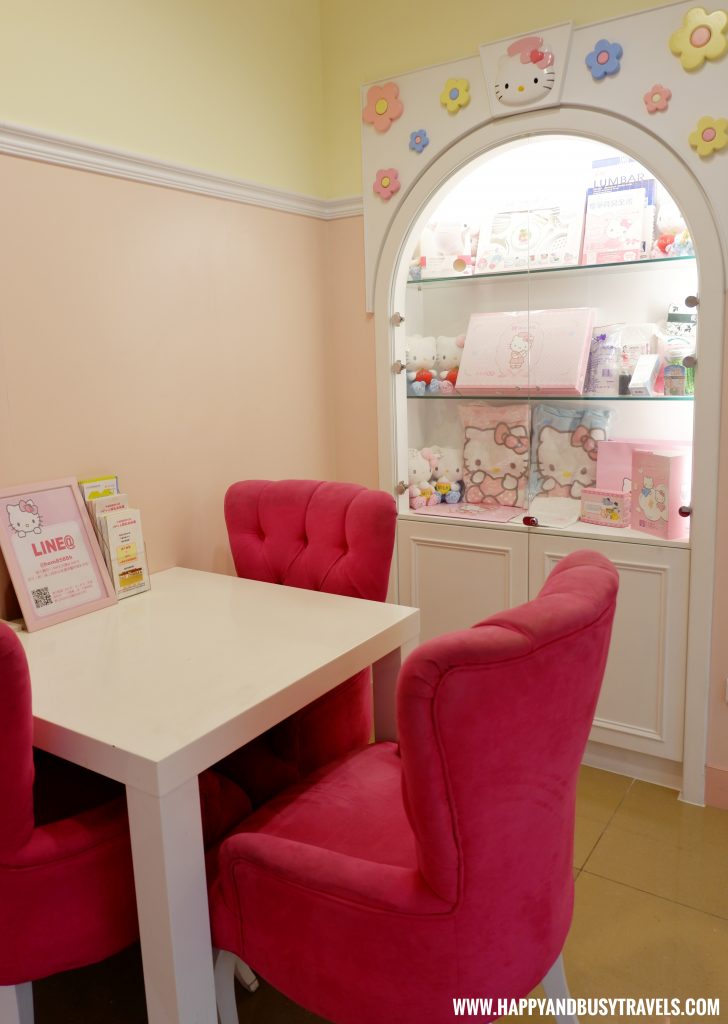 The television in the waiting area was also Hello Kitty!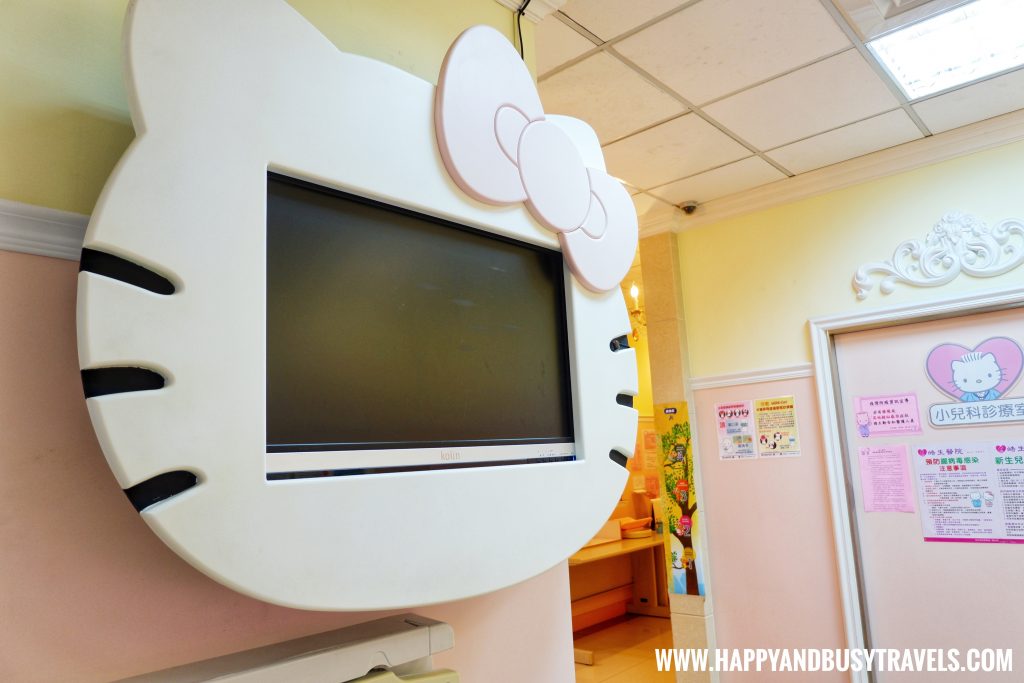 And so as their clock!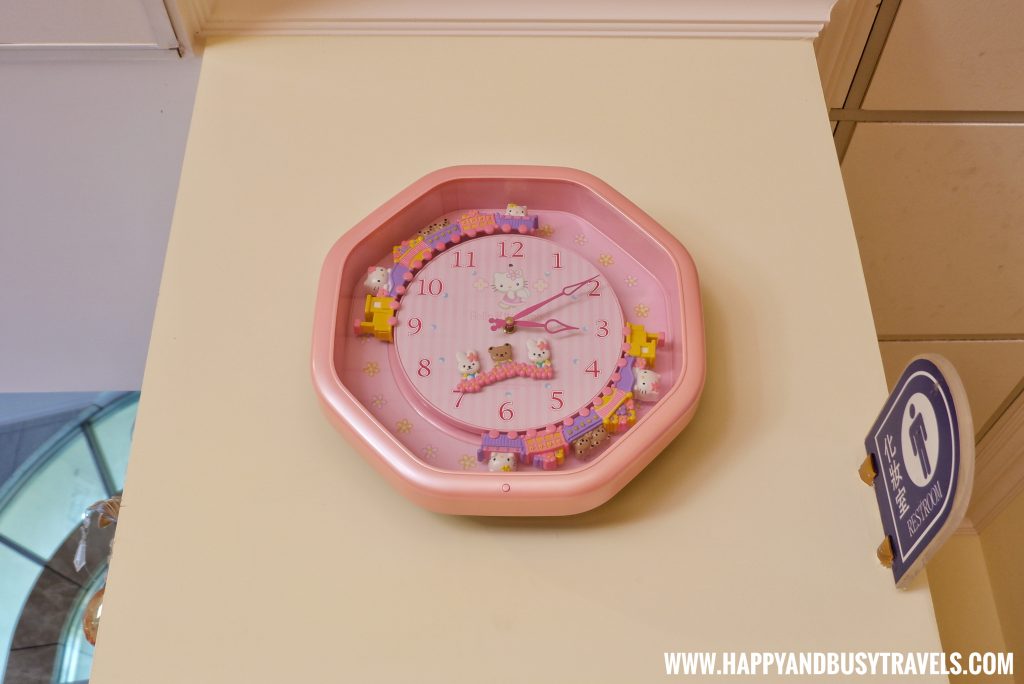 Emergency
We did not see the actual emergency area, but I think this gurney is used for emergency cases. It was stationed in one side of the ground floor.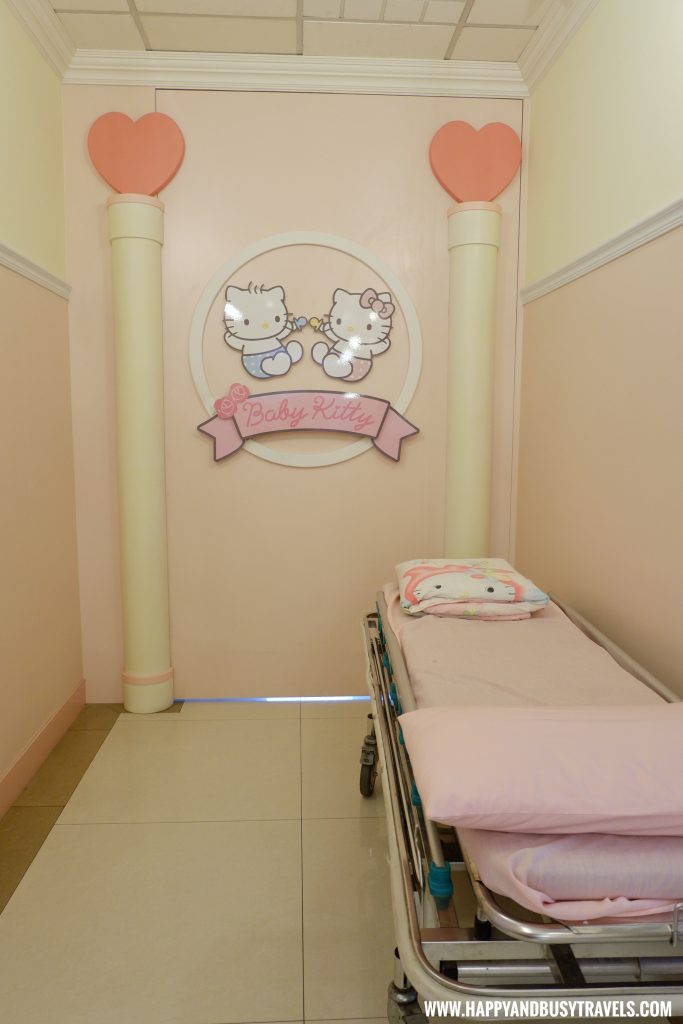 Pharmacy
I did not understand the signage that much but from what I can see, this room was the pharmacy of the hospital.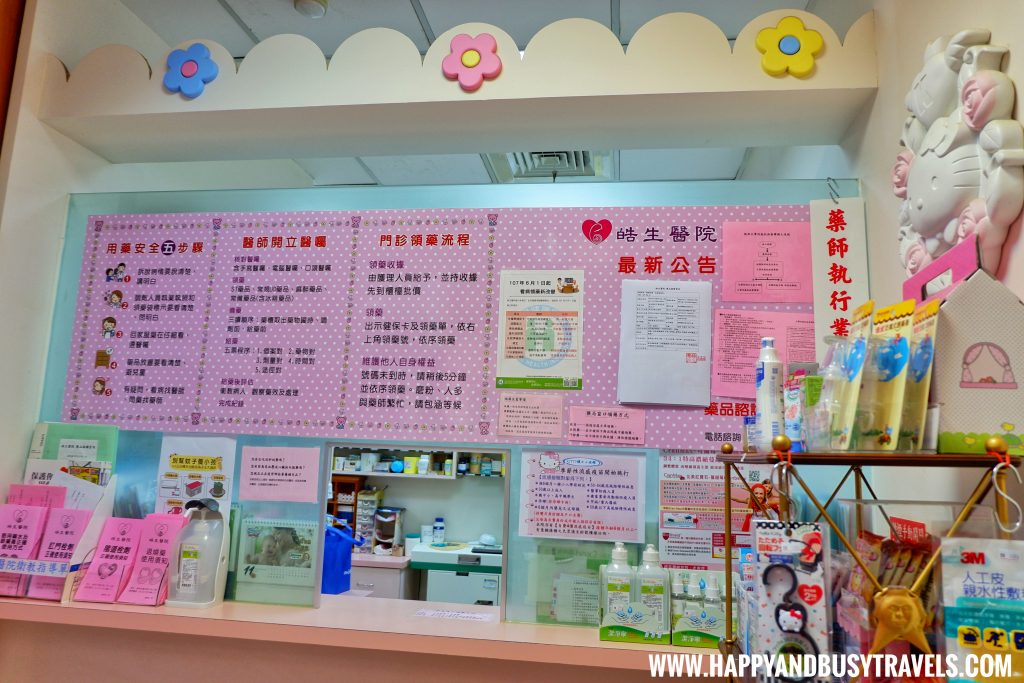 It was full of Hello Kitty stuffs!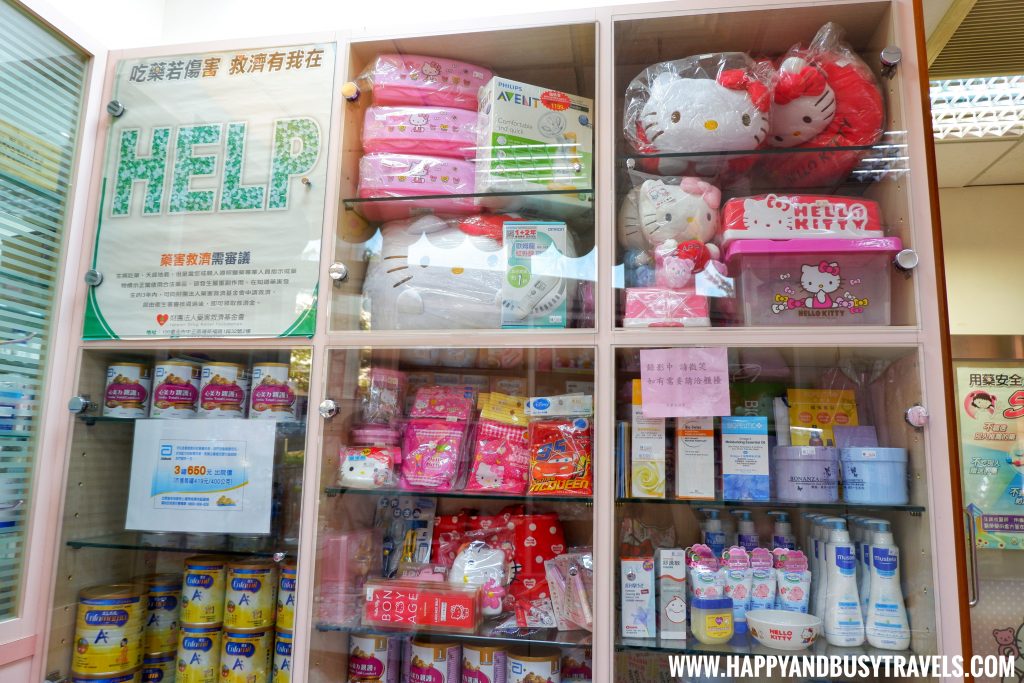 From baby needs like the pacifier, rattle, bottle cleaner…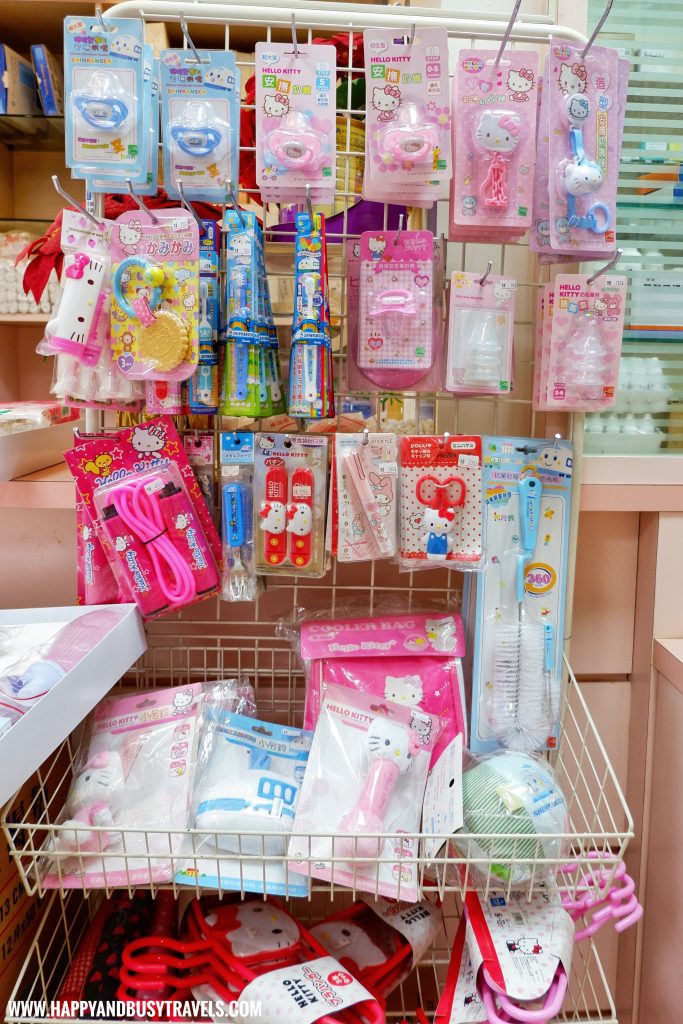 to feeding bottles, pillows, and slippers!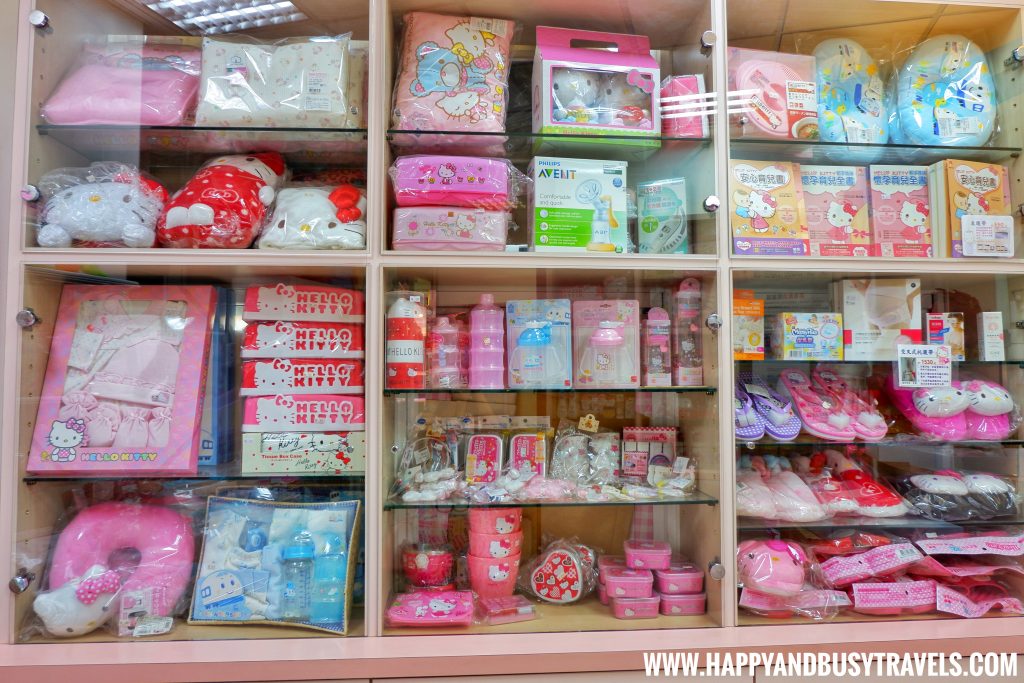 Whoa! There were too many Hello Kitty stuffs to mention!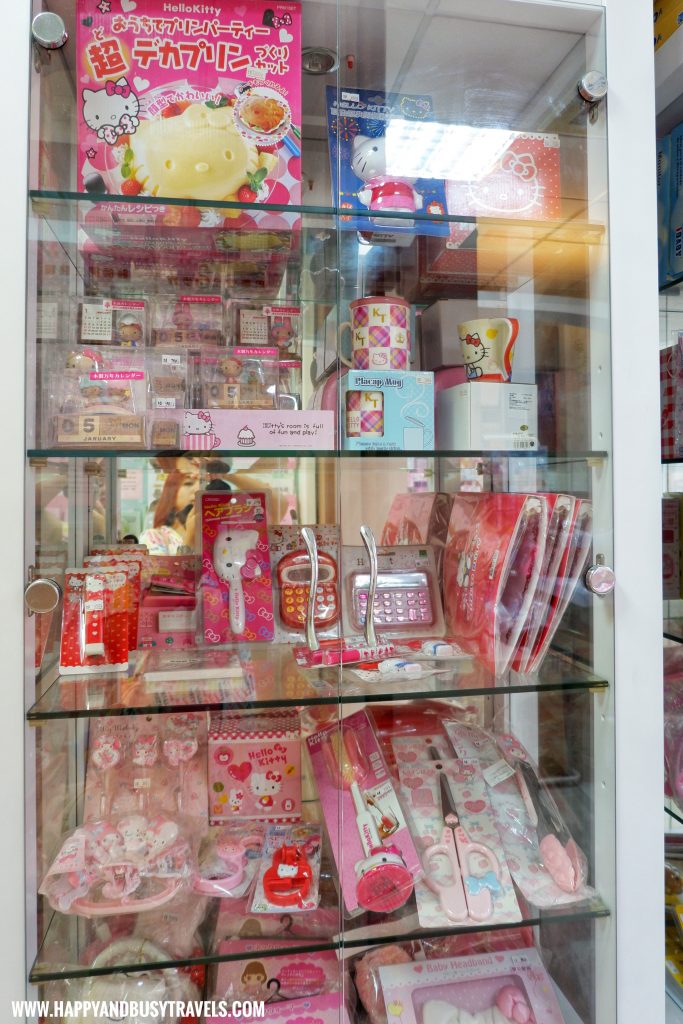 If given an opportunity, I really love to give birth here in the future ?
Other Information
Hello Kitty Maternity Hospital's services:
Postpartum Care
Authoritative pediatric specialist daily consultation
Authoritative obstetrician and gynecologist weekly consultation
Professional postpartum care
24-hour medical staff care
Baby independent negative pressure isolation room
Professional nursing staff assist breastfeeding
Month meal and appointment to try
Mother yoga classroom
The list above were taken from translating their website http://www.how-baby.com.tw 
Happy and Busy's Smileys
Location


The hospital is a bit far from the usual tourist spots in Taiwan. Visit them if you have the spare time, or if you are really a Hello Kitty lover.
Ambiance


If I give birth in this hospital, I will immediately feel fine and I wont have any postpartum depression. Hello Kitty will really help future mothers.
Value for money


Going in the hospital is free, but you really have to travel long (from Taipei) to go to this hospital, so it may cost you a bit more money. But for a Hello Kitty lover like me, it's okay.
Fun


I will also give it 5 smileys even though only Hello Kitty lovers will appreciate the hospital. I enjoyed the moment that I was inside the hospital, even it's not that long. This was also the first time that I am inside a hospital and felt happy. I hope Hello Kitty Maternity Hospital will also be available in the Philippines.
My friends also liked the hospital, especially the mural, they were amazed by the size and the concept.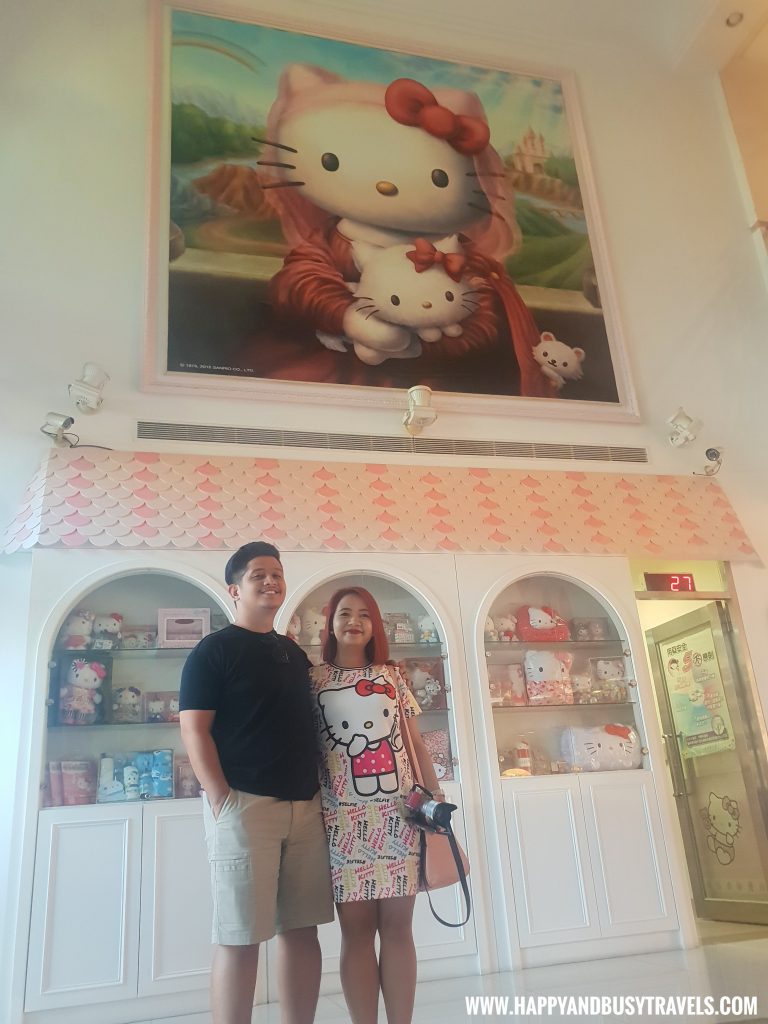 Our Taiwan itinerary: Uploading it soon 🙂