My bucket list is to travel all over the world and see Hello Kitty theme parks. When I heard that Hello Kitty Town in Malaysia is closing in December 31, 2019, I really wished that I can go and visit. Fortunately, Busy made my visit possible. 🙂 He gave our tour in Hello Kitty Town as a birthday gift for me!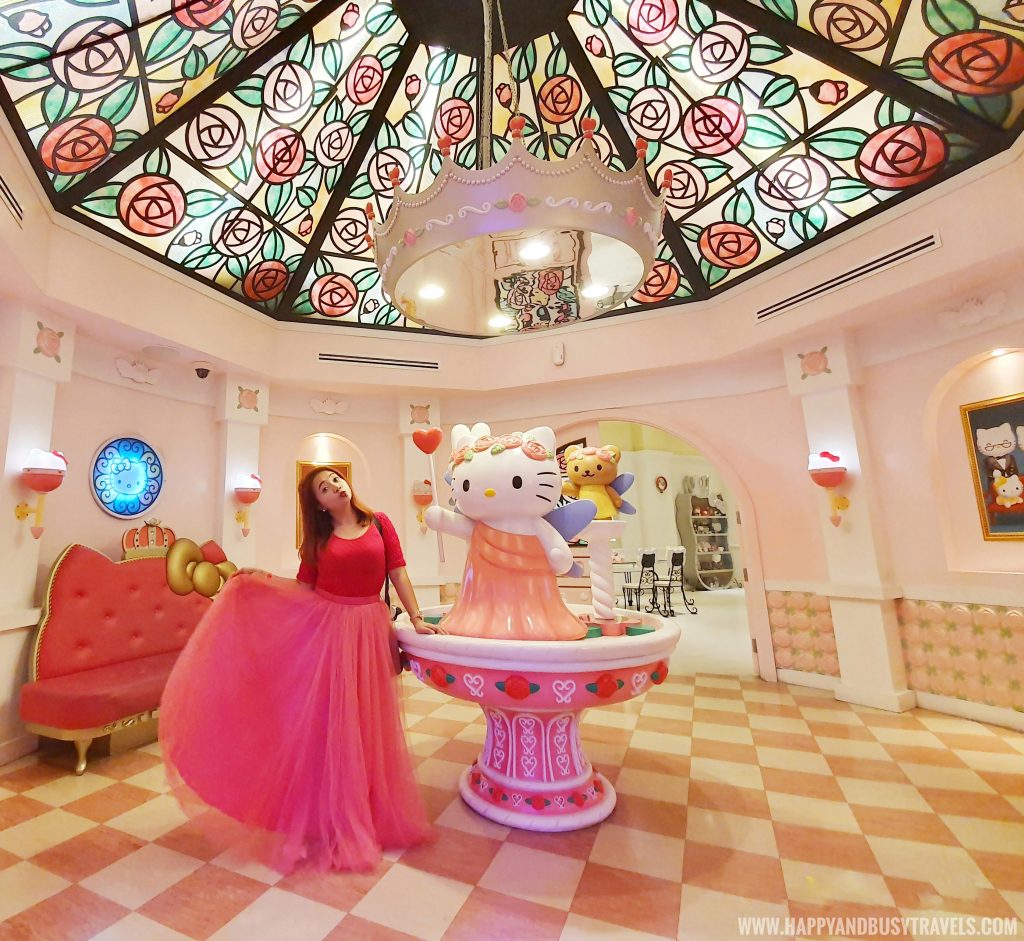 Complete Address: Puteri Harbour, Johor, Malaysia
Google Maps Link: https://goo.gl/maps/Nf5718LbFbkCy8fP9
As of this writing, Hello Kitty Town is already closed, and their website is no longer available. Even though it is already closed, I think I should still share our experience.
We bought our tickets through Klook
Entering Hello Kitty Town
We immediately saw Hello Kitty Town in Puteri Harbour. Of course, I will never miss to see any Hello Kitty related things 😆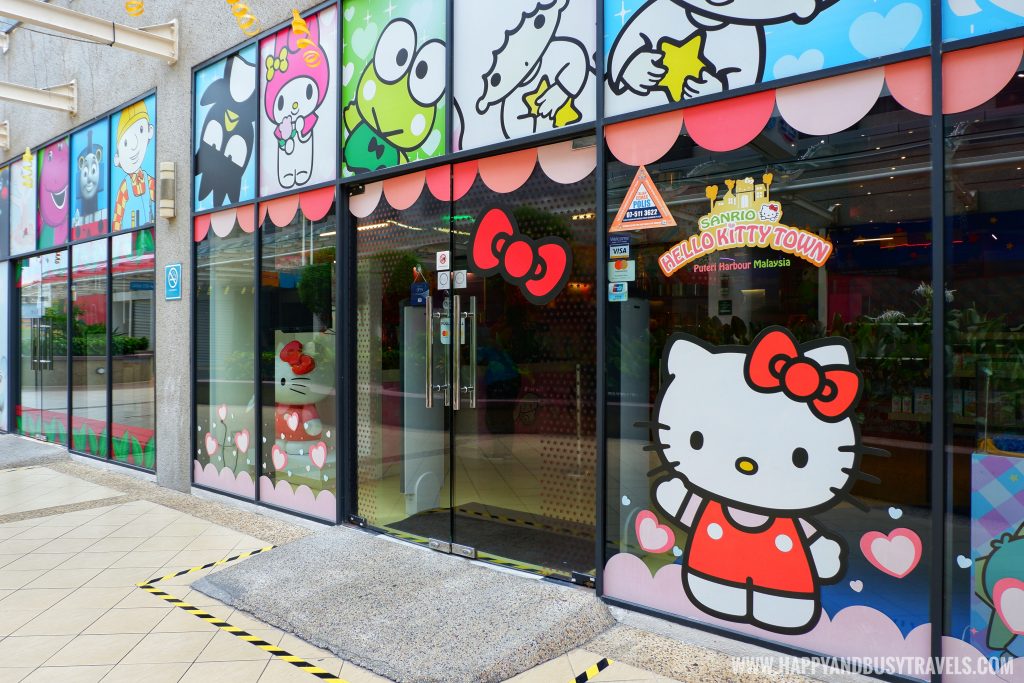 As soon as we entered, I showed my Klook
 vouchers and they gave us the bracelet and food vouchers.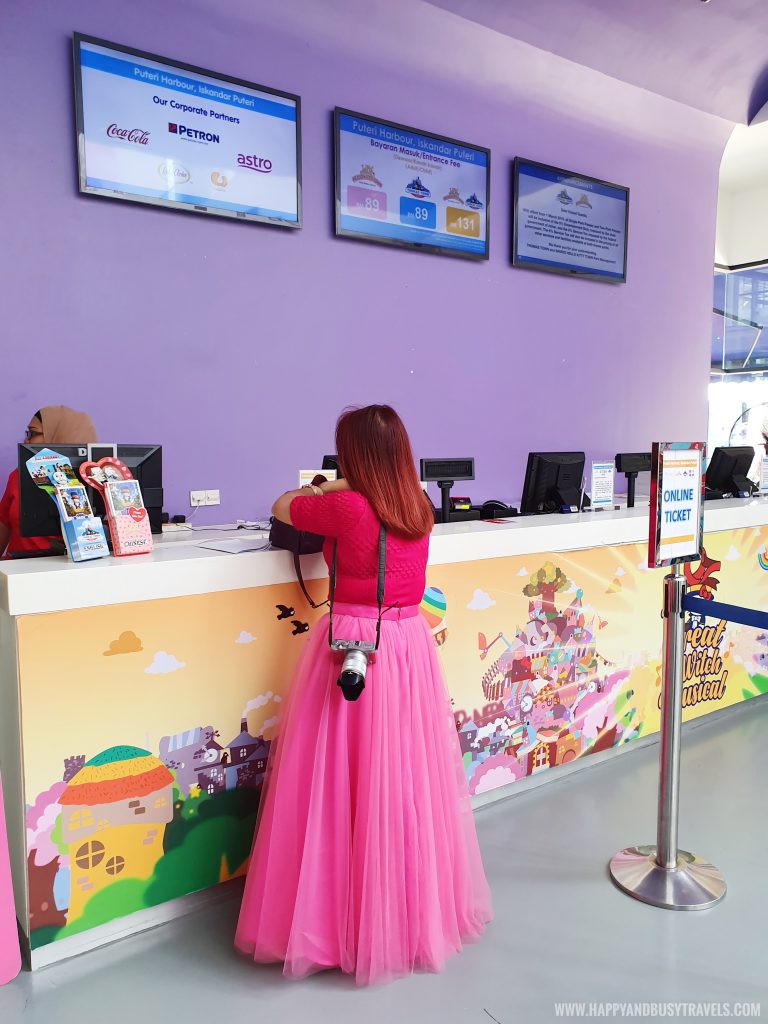 These vouchers are only given to people who booked through Klook. Klook usually has additional gifts if you book from them 🙂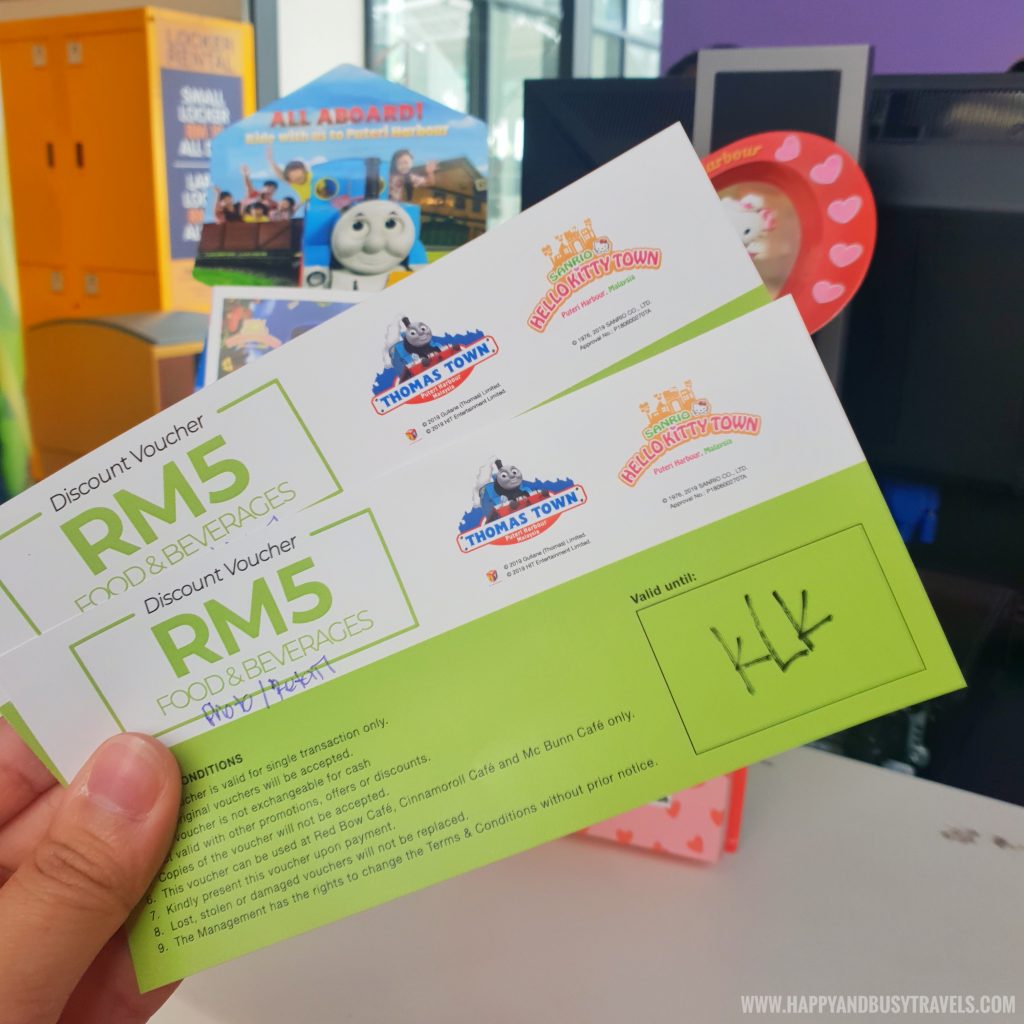 The elevator is Hello Kitty too! Hello Kitty Town is just at the second floor.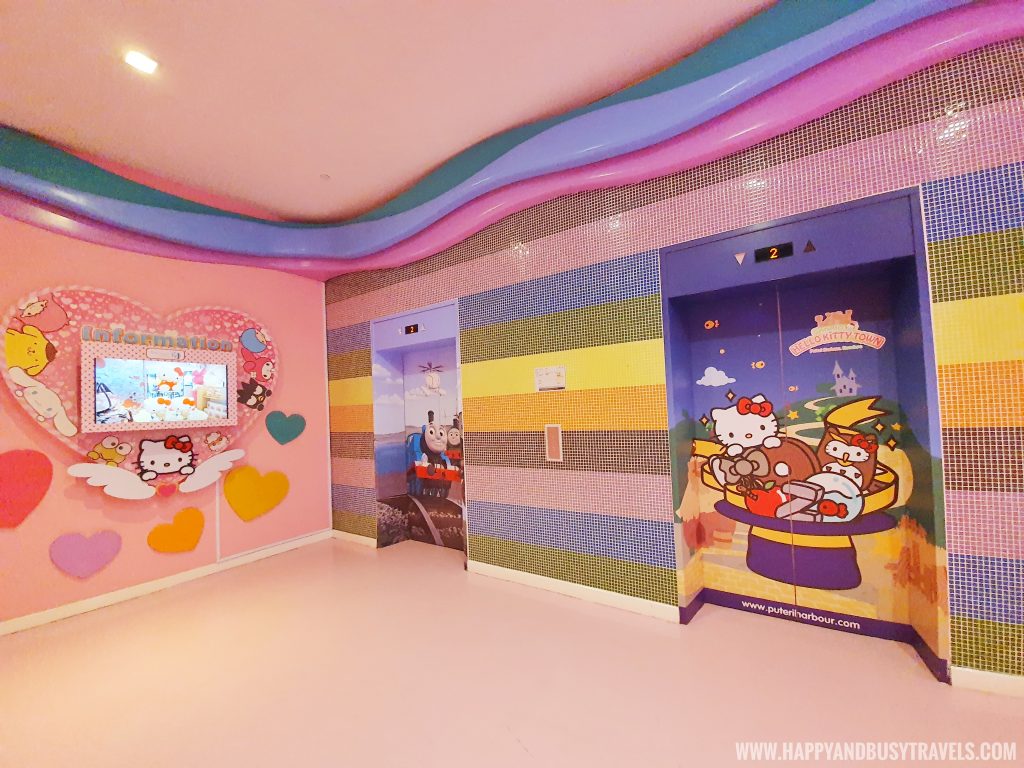 Yay! We're here!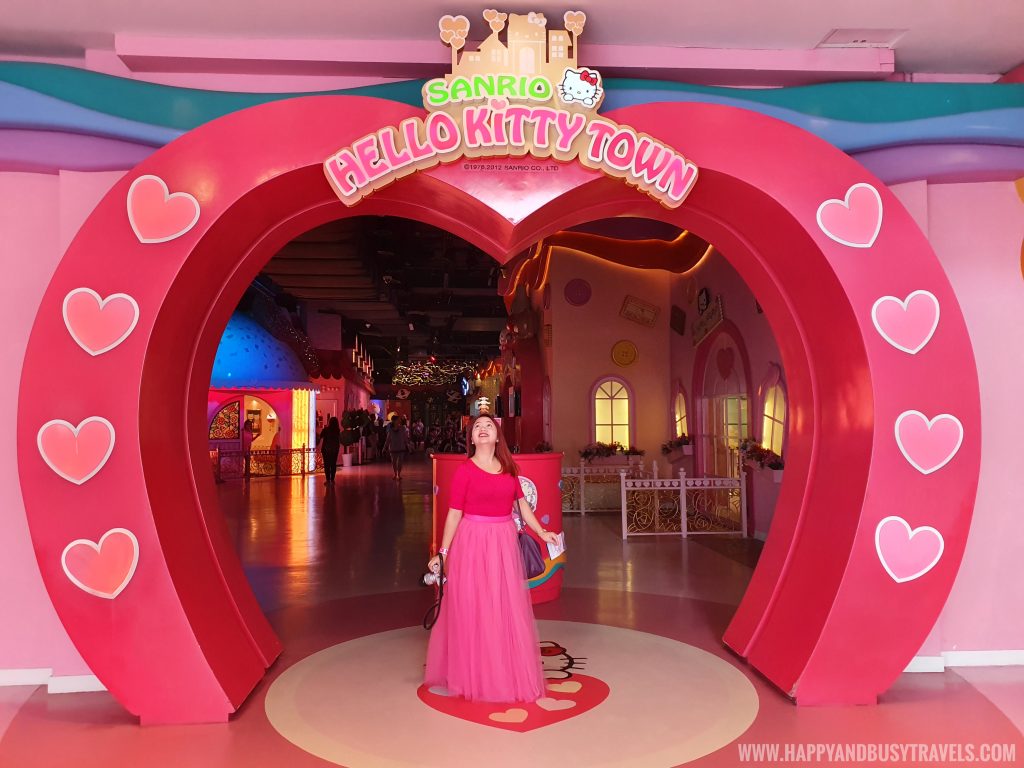 It looks good inside!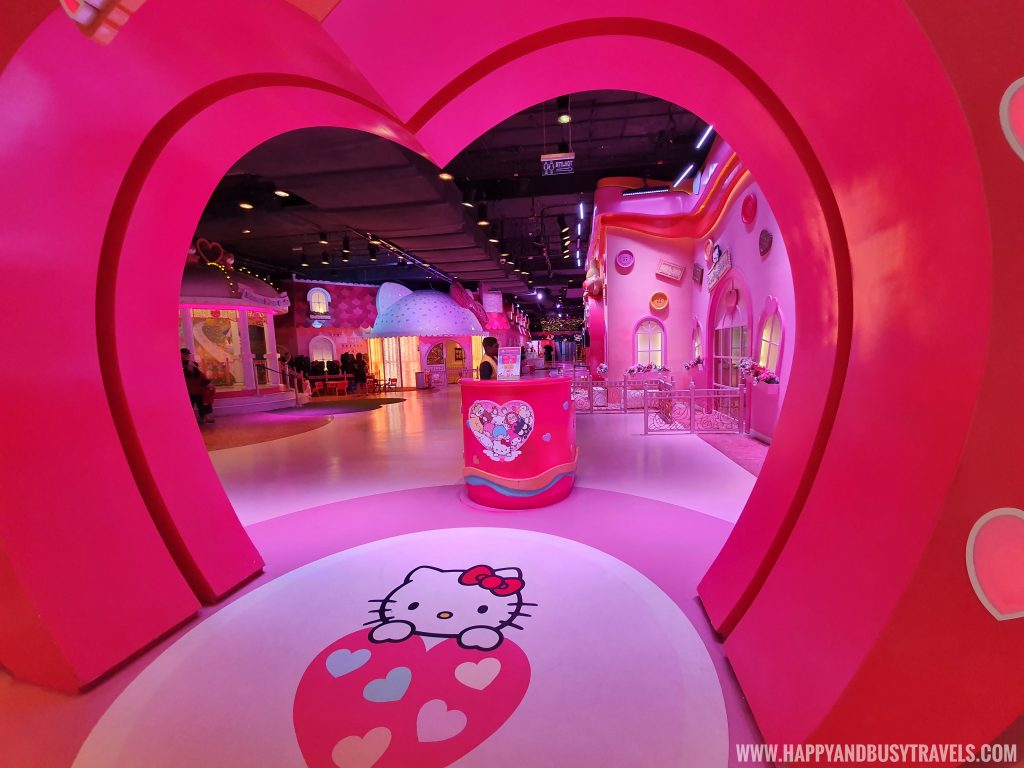 Hello Kitty Town is just small and is just in one floor. This map can help you see the overview, but we didn't use this at all.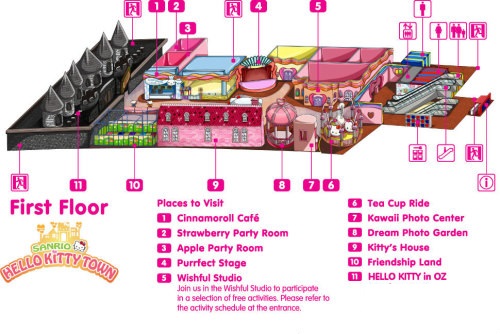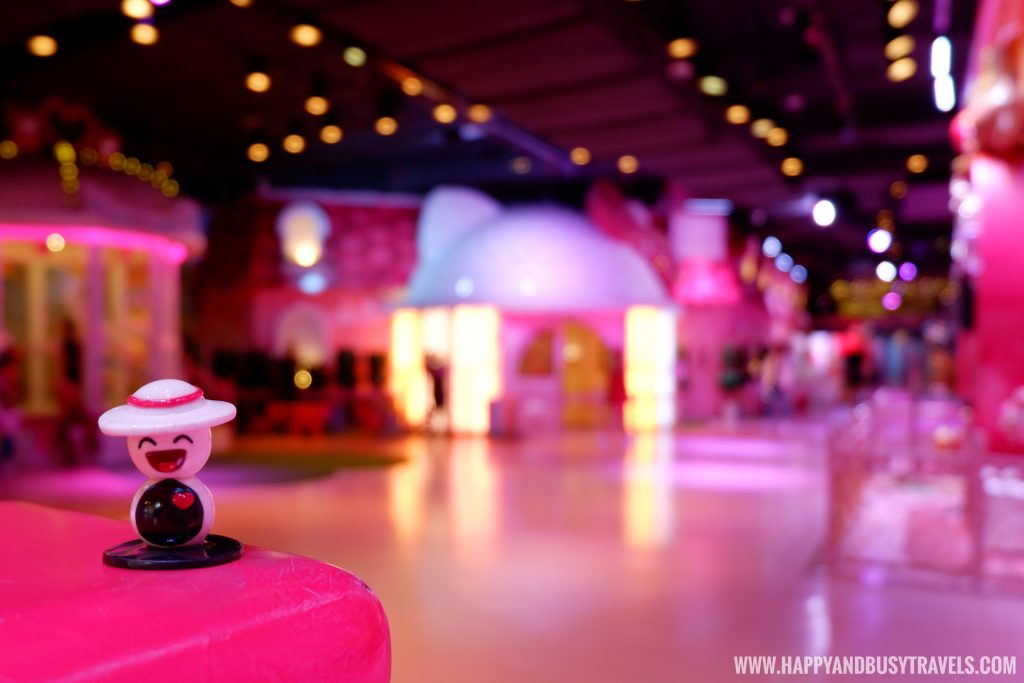 The Purrfect Stage of Hello Kitty Town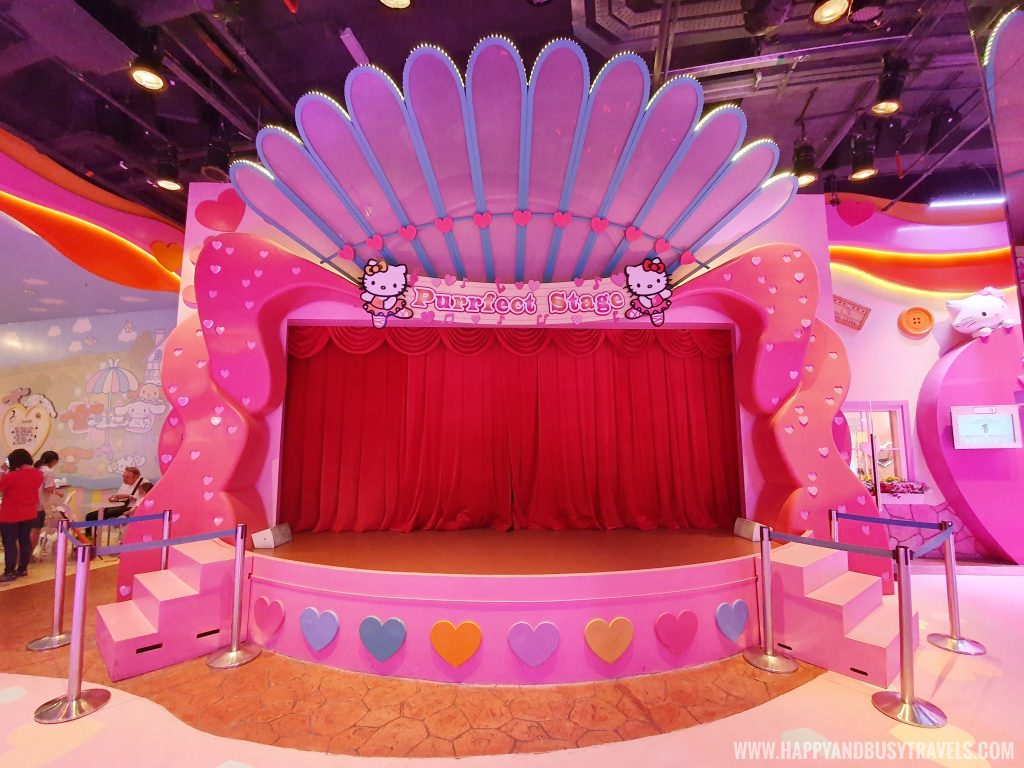 We were lucky because Hello Kitty and Dear Daniel were performing when we arrived. Nice timing!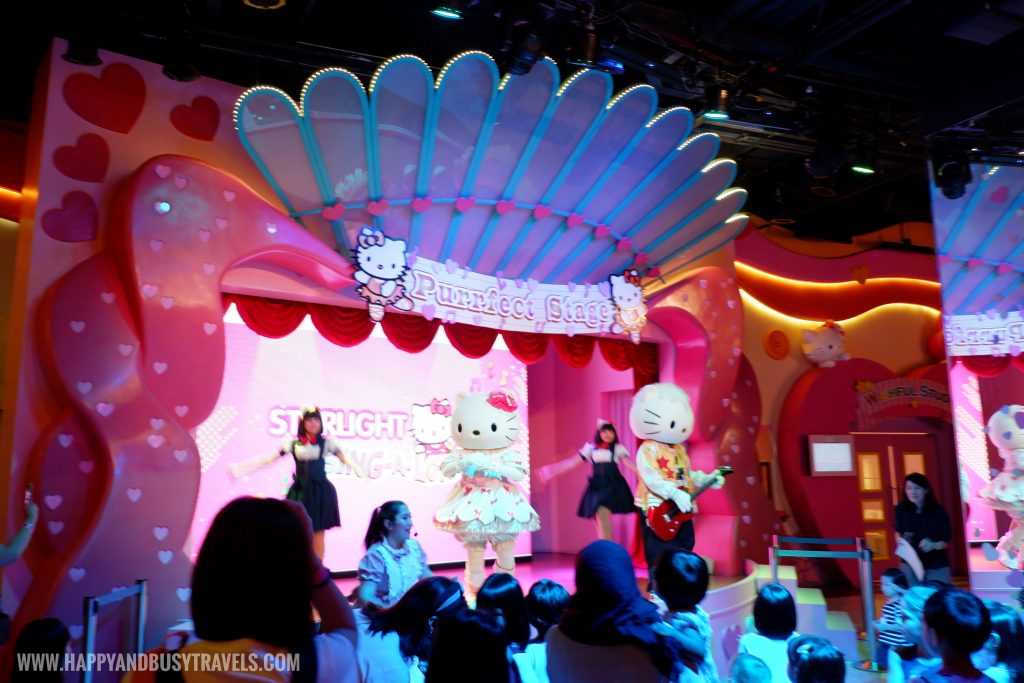 We got a chance to take a picture with them!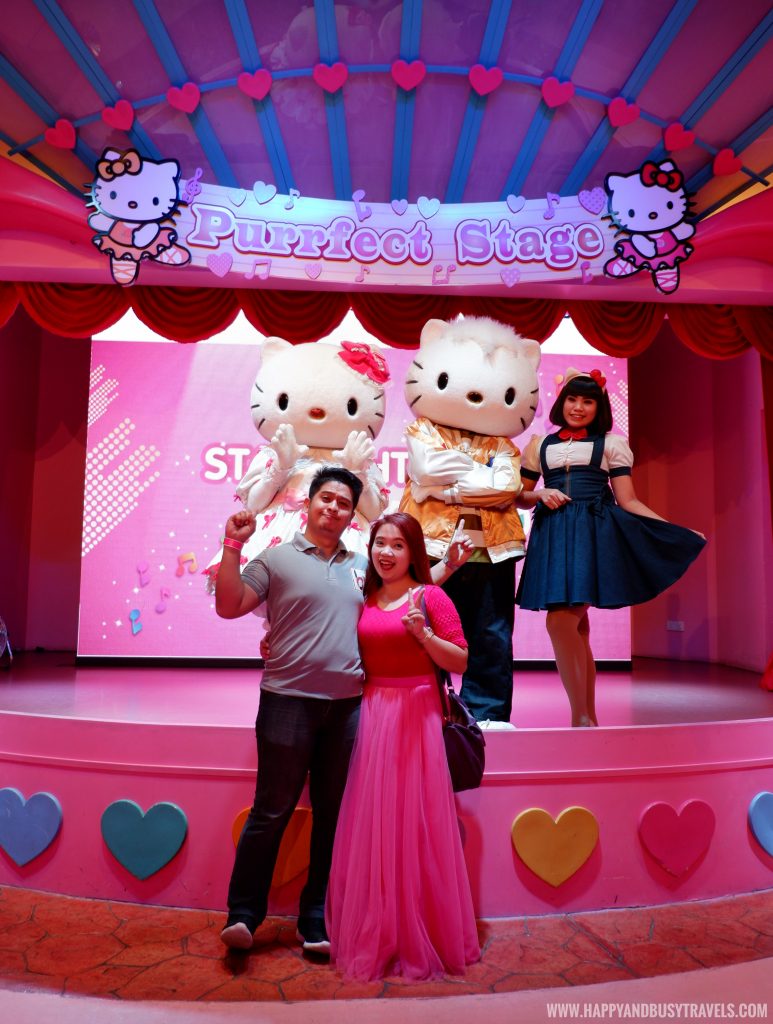 My Melody also passed by, so I took a quick photo of her and Busy hahaha.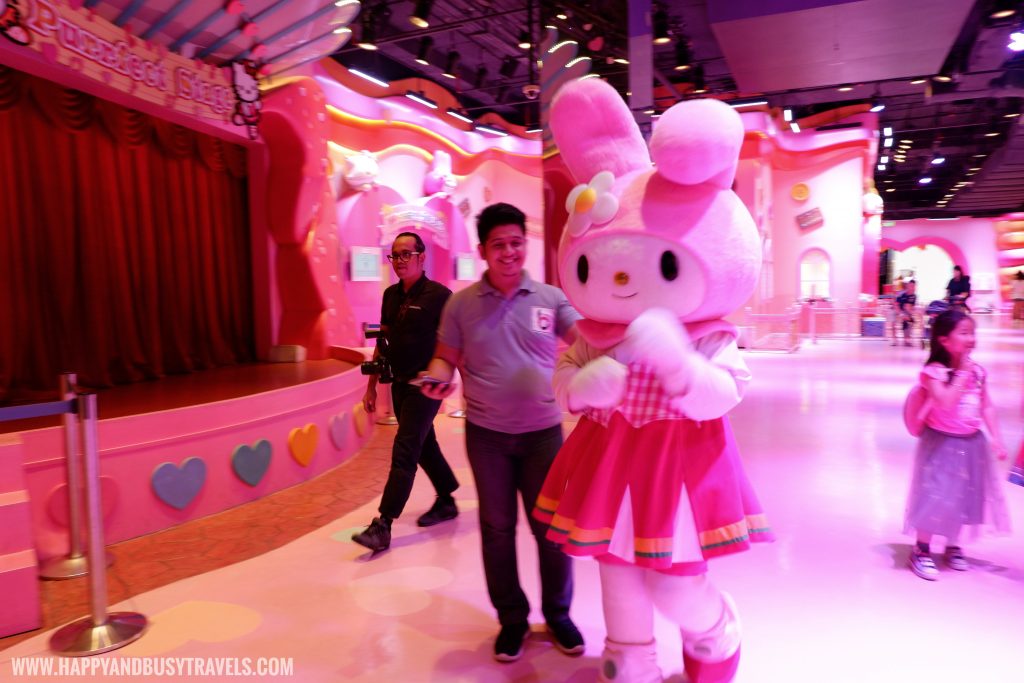 Hello Kitty's House
This house of Hello Kitty is HUGE! I also want to have a house like this haha.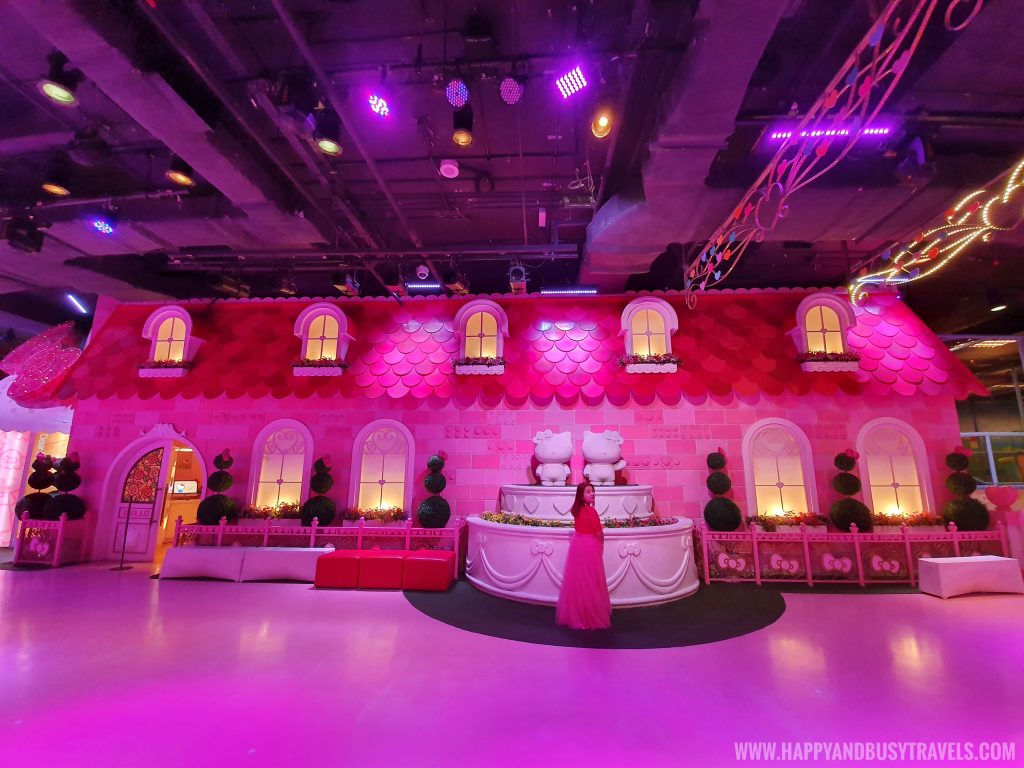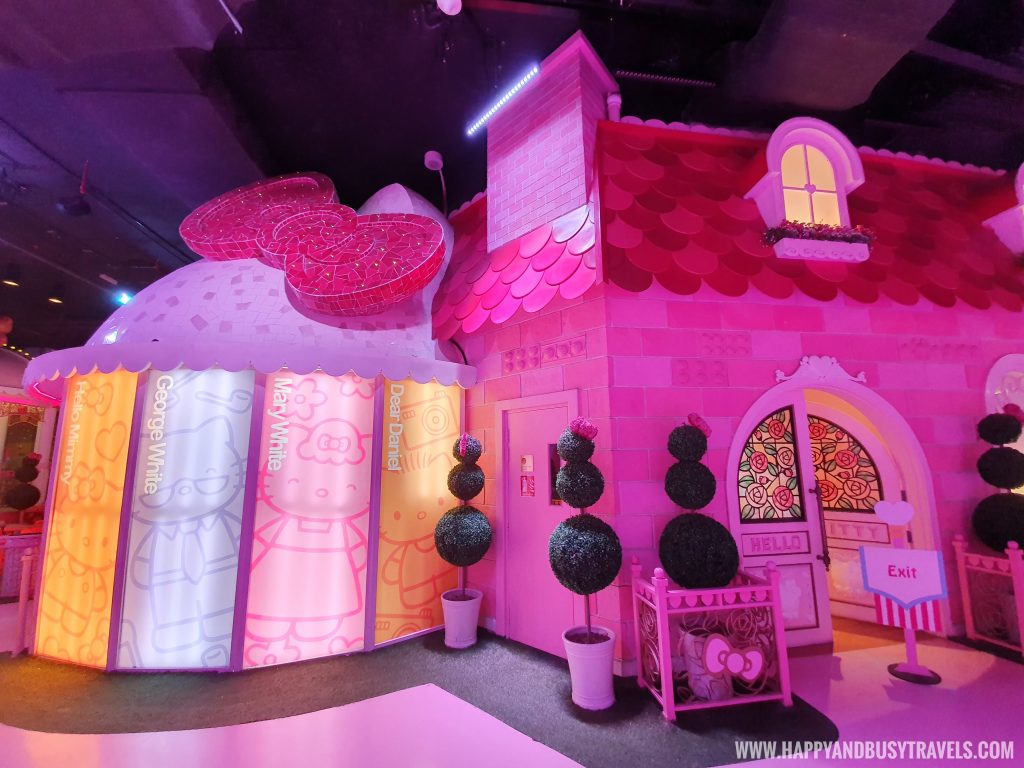 I'm already enjoying it by just taking a few photos outside.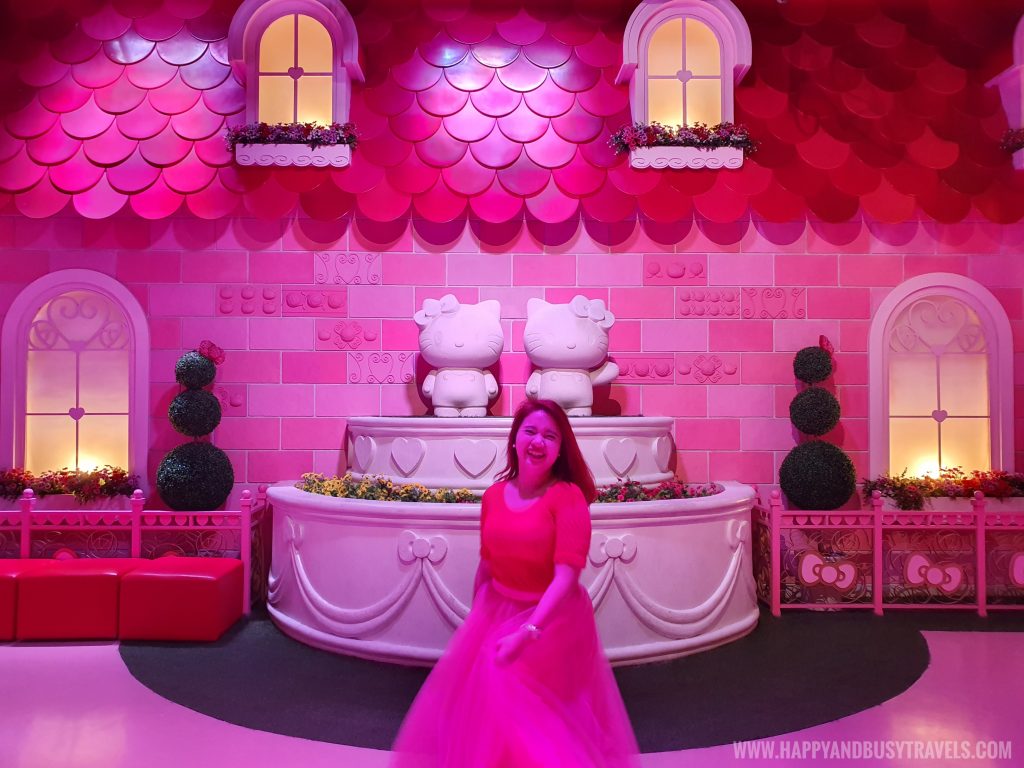 Kitty's garden is nice! There are plant sculptures of each member of the family.
Hello Kitty's plant sculpture looks so nice!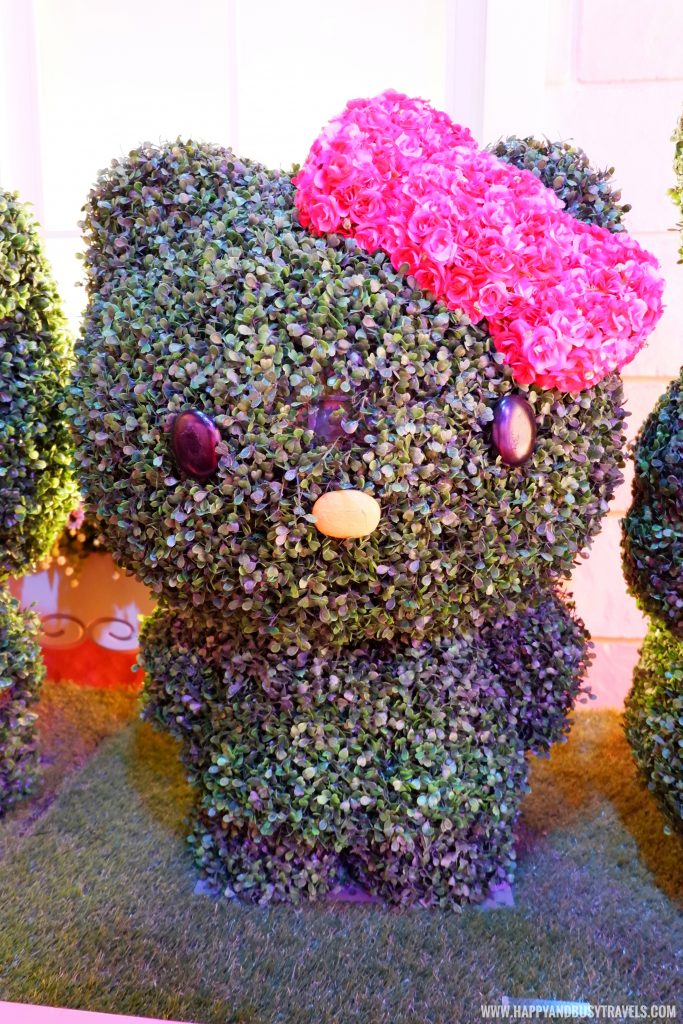 The other plants has Kitt's bow too!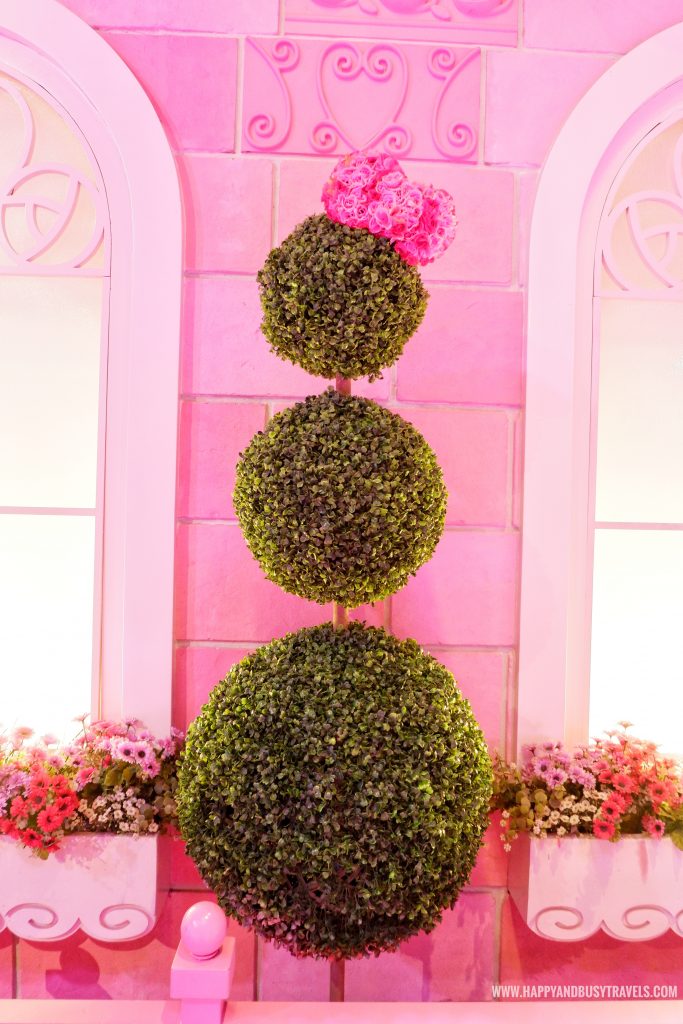 Come on and let's see what's inside!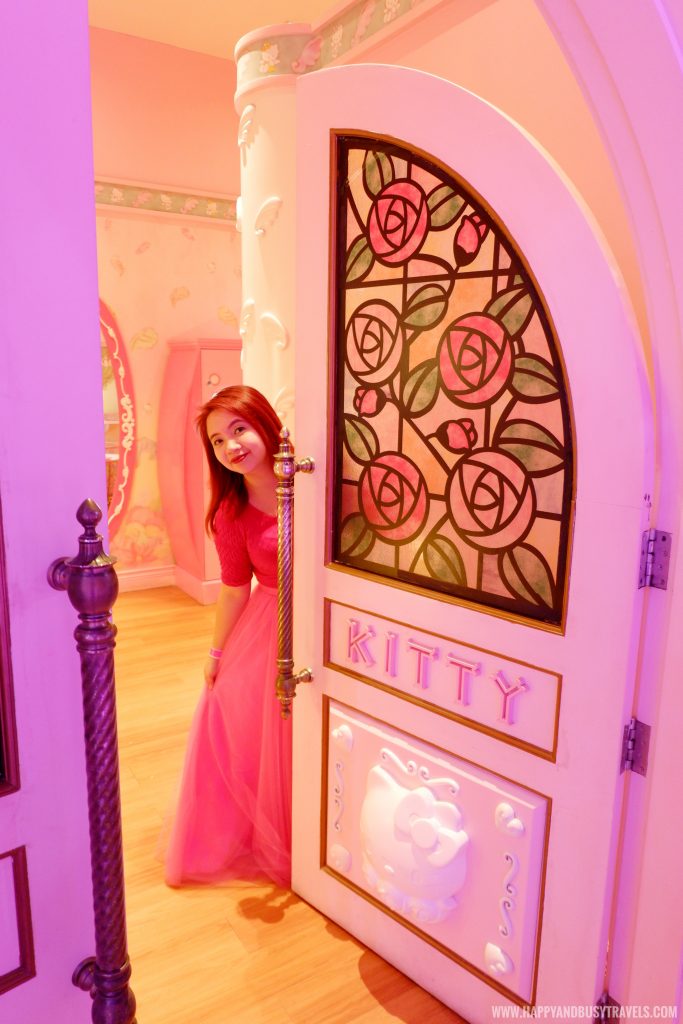 Foyer
As soon as we entered the house, the foyer presented Hello Kitty in a gorgeous manner immediately.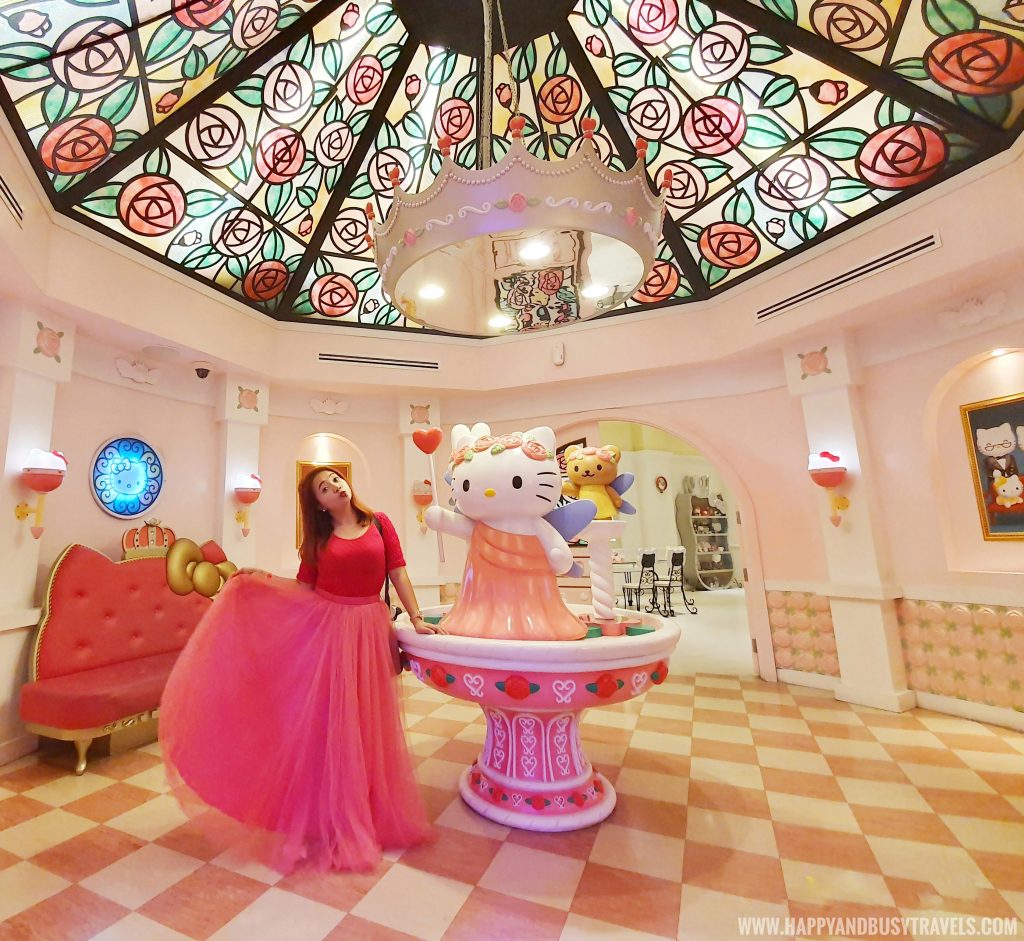 She looks like a Greek goddess with two angels at her back. Plus, the stained glass ceiling added to the gracefulness of the foyer.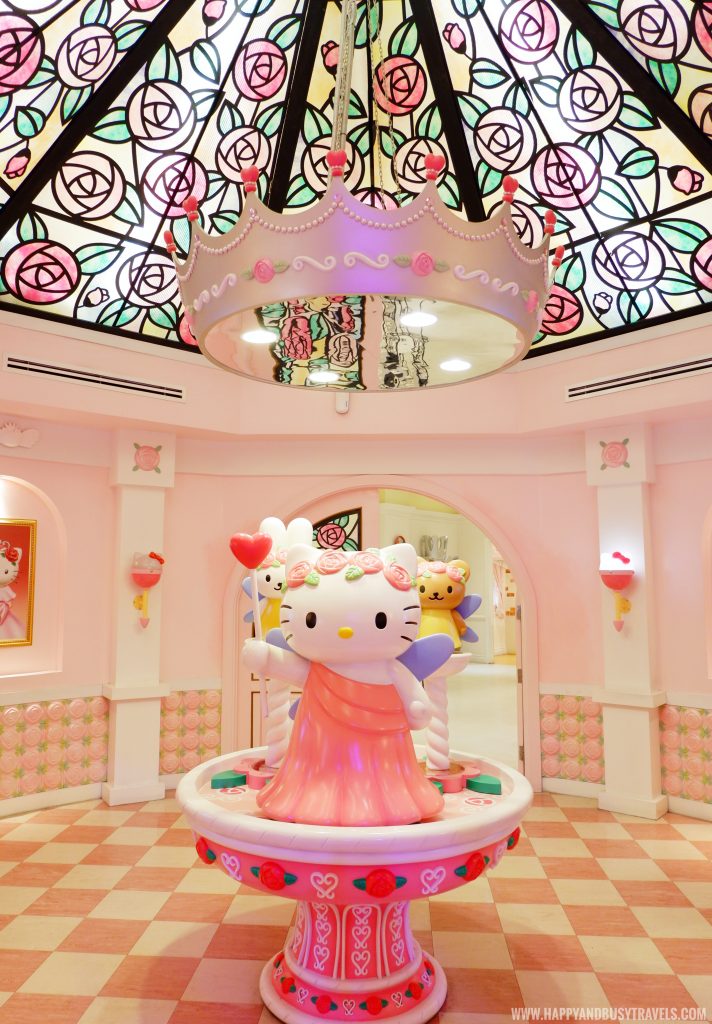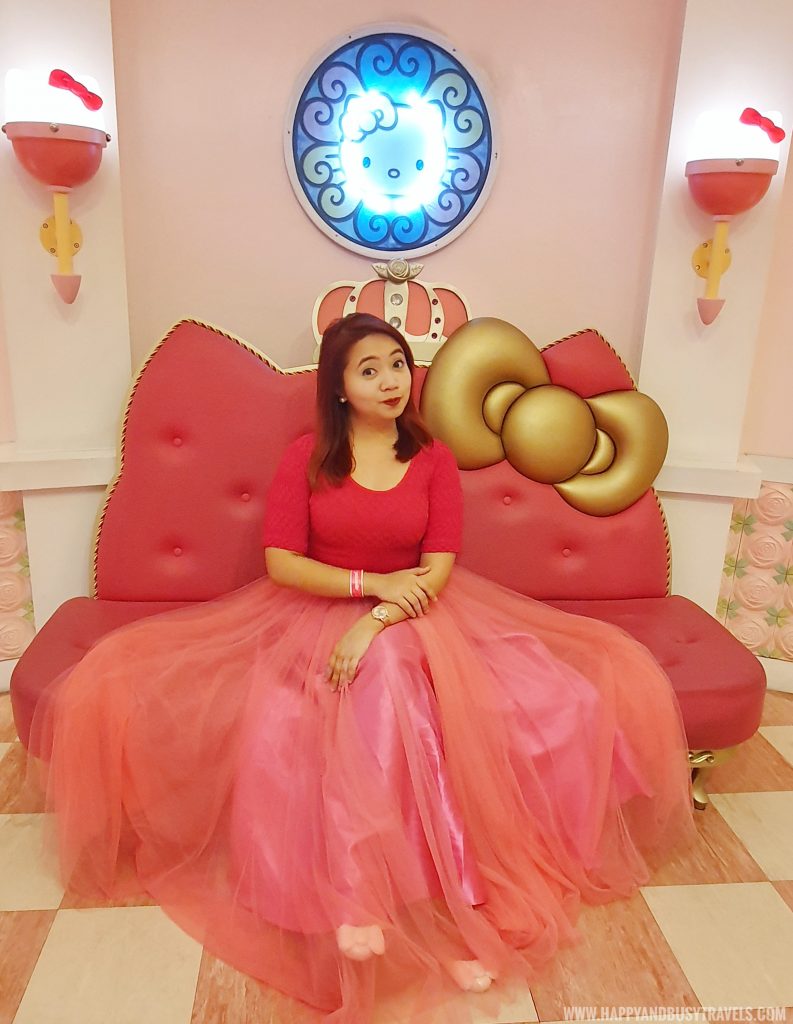 Mom, Dad, Mimmy, and Kitty's family portrait is also displayed in the foyer.
Entertainment Room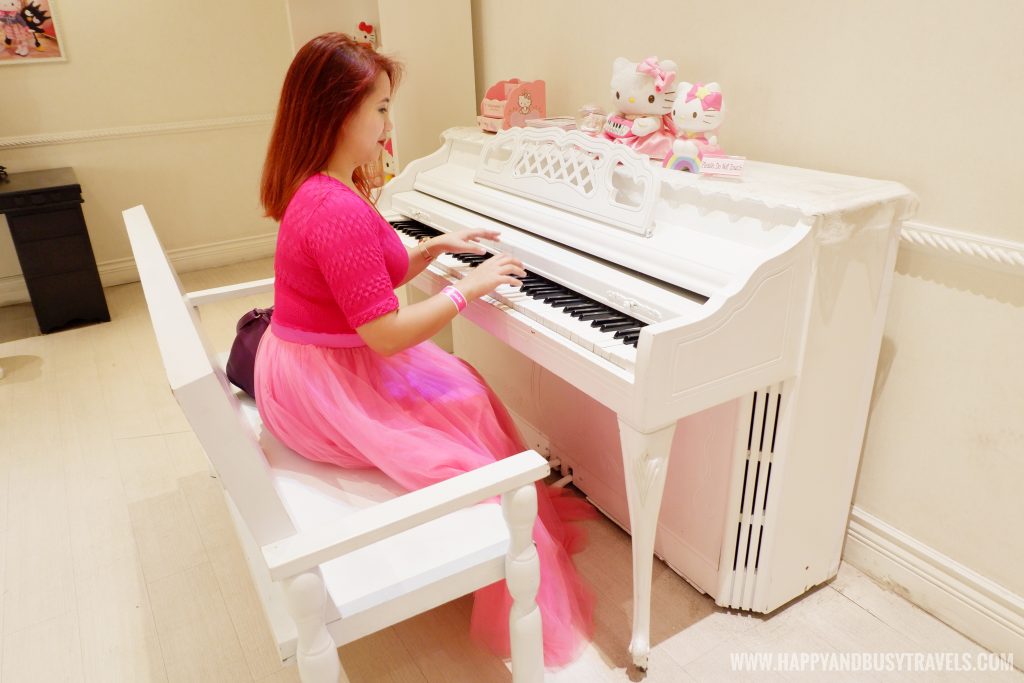 Kitty's computer is nice, plus their sweet photos of Daniel are displayed here.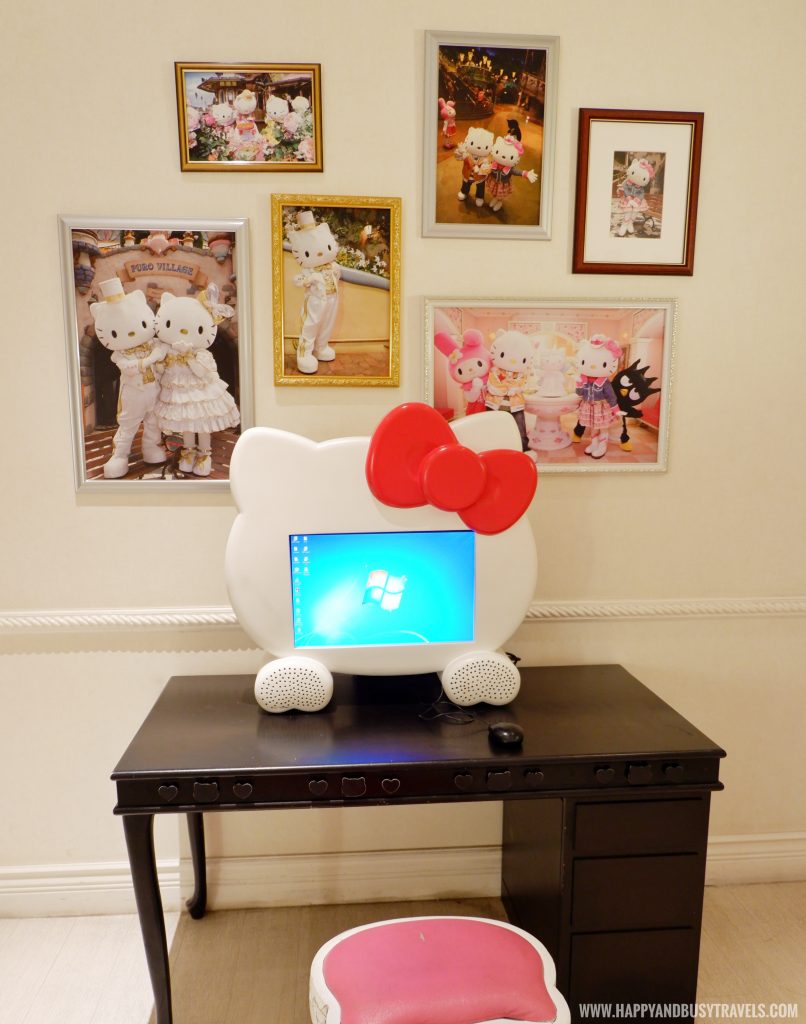 Kitchen
Hello Kitty has a clean and organized kitchen.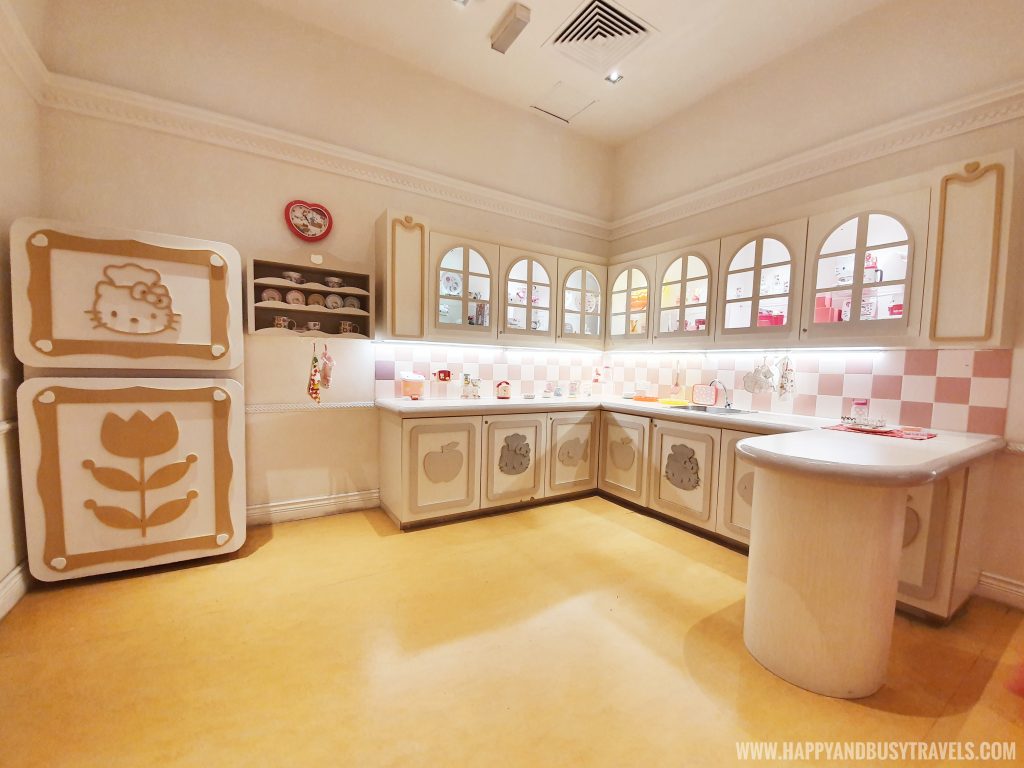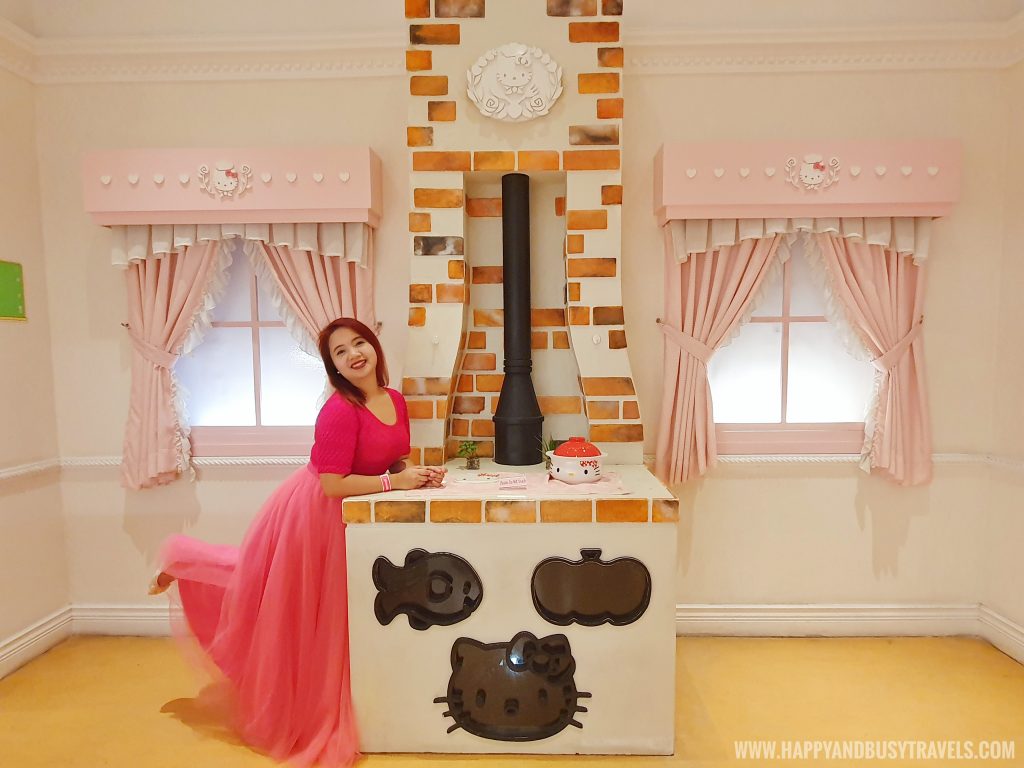 Mimmy's Room
Mimmy is Hello Kitty's twin sister. The color yellow orange is dominant in her room.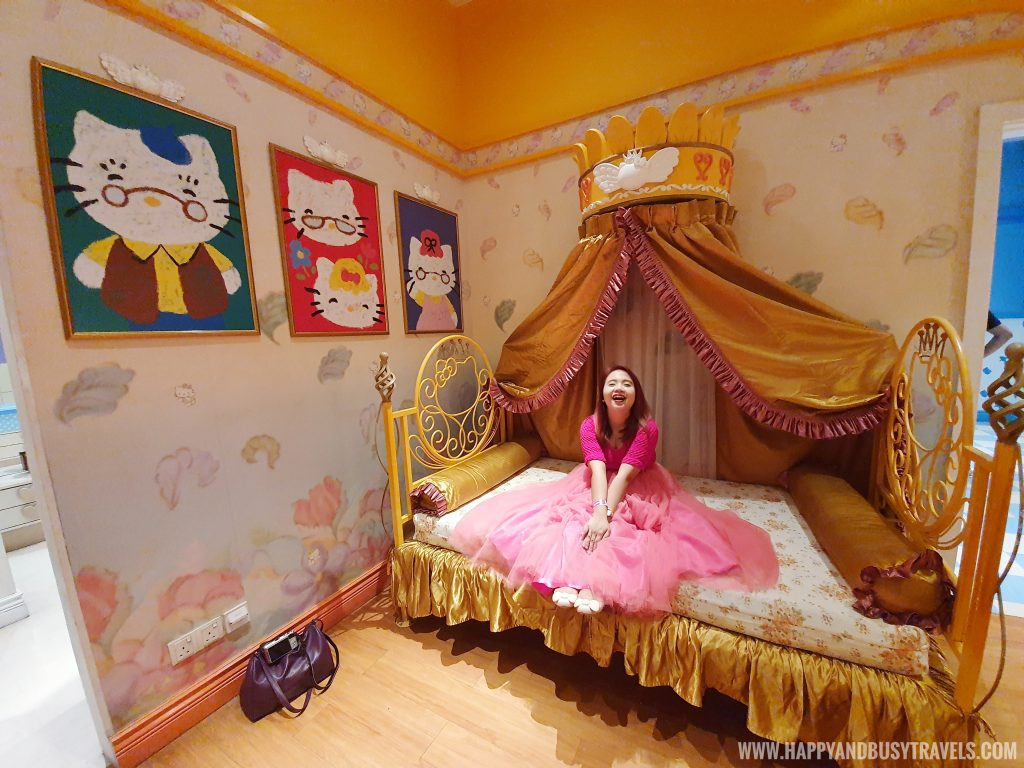 Hello Kitty's Room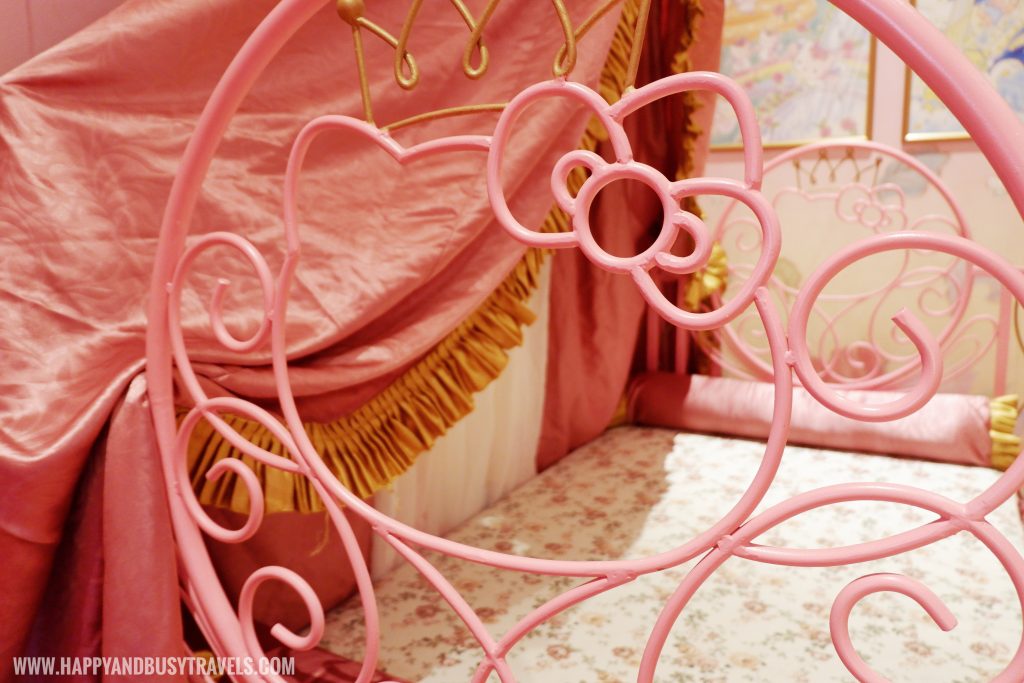 Kitty's room looks like the same as Mimmy's room, but the dominant color is pink.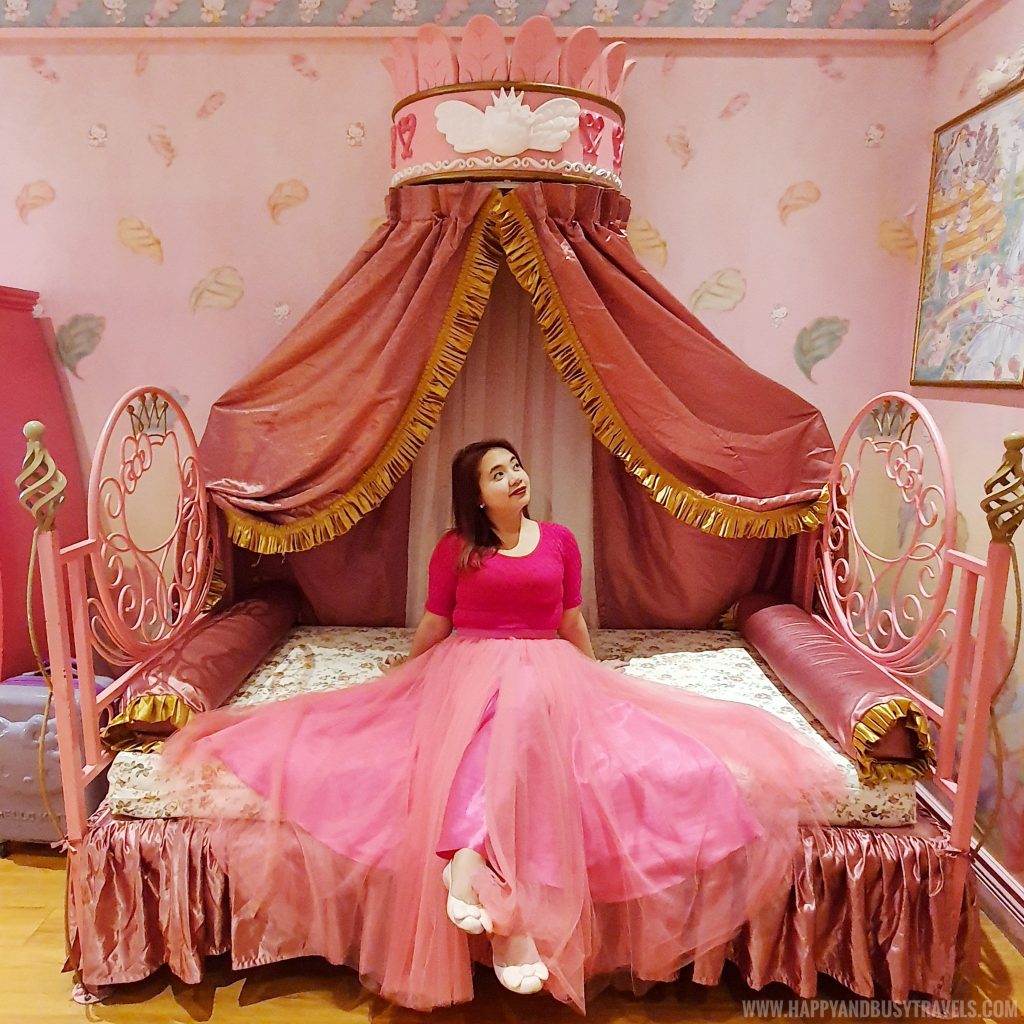 I'm loving her vanity area!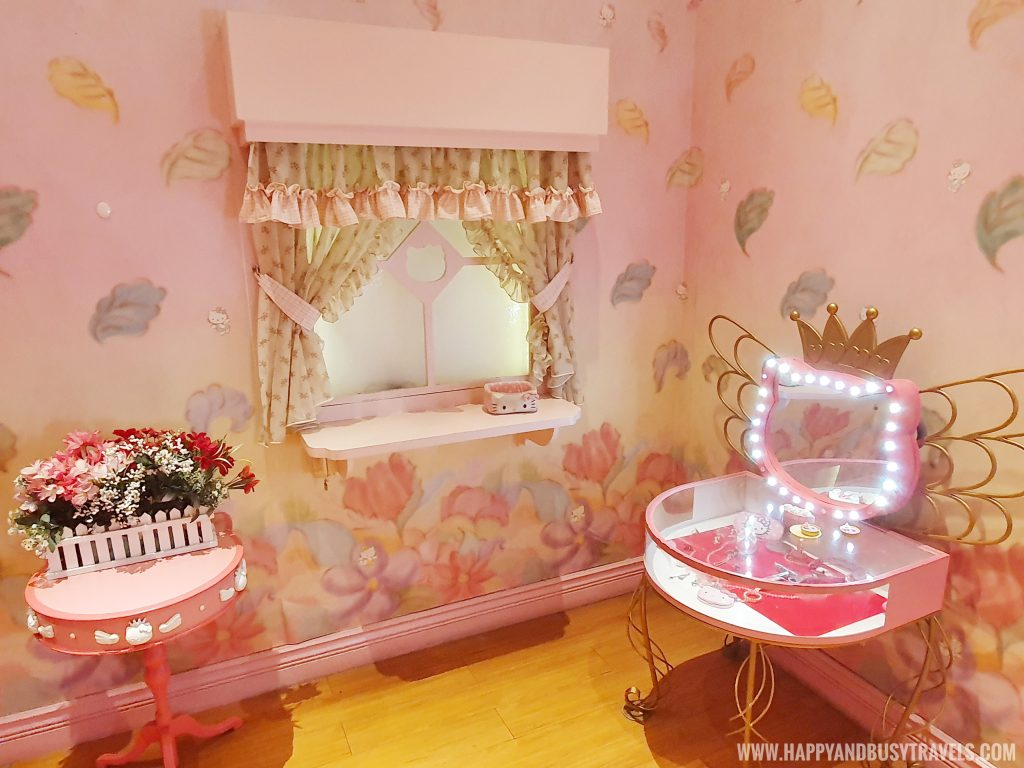 Plus what I really like about it is her closet! It's so cute!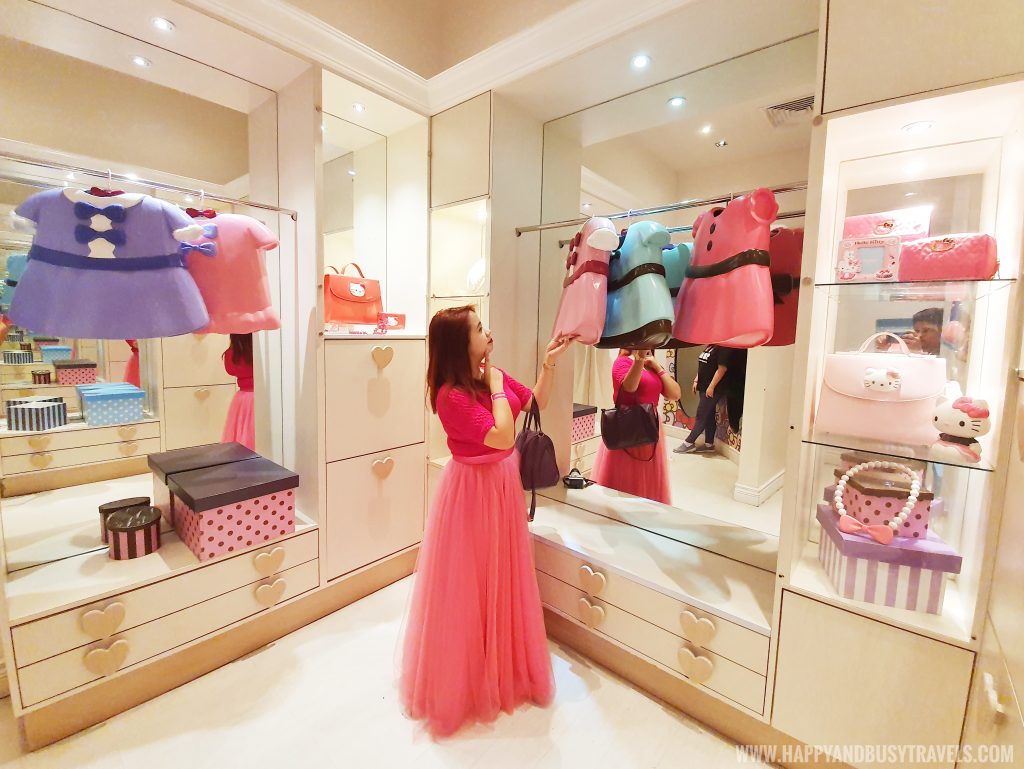 I wonder what is Kitty's favorite dress here.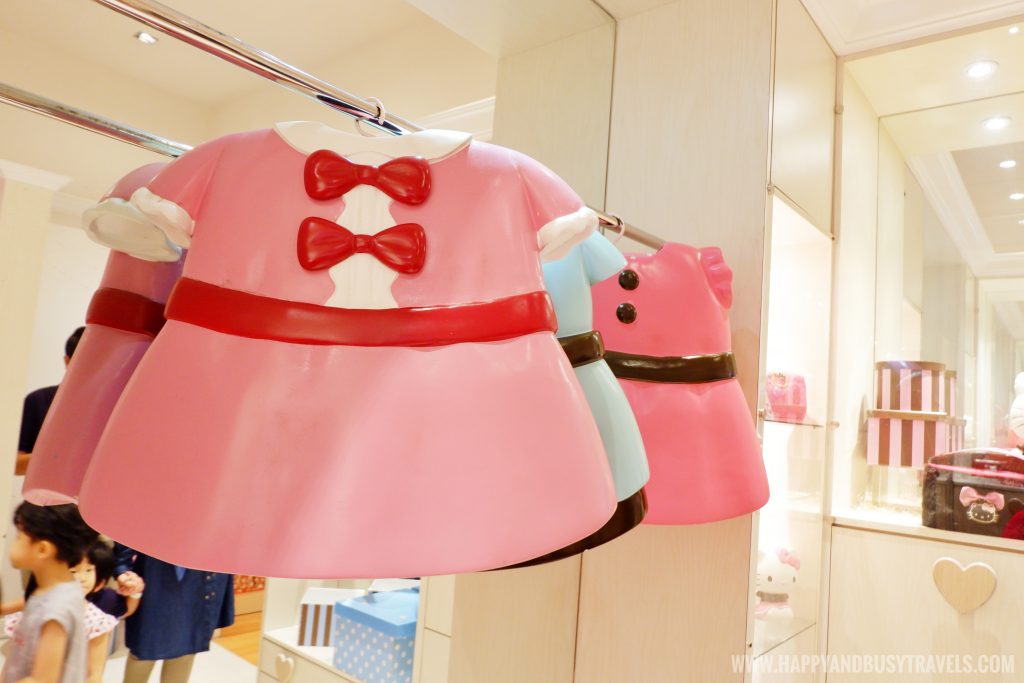 Various bags and accessories are displayed on some cabinets.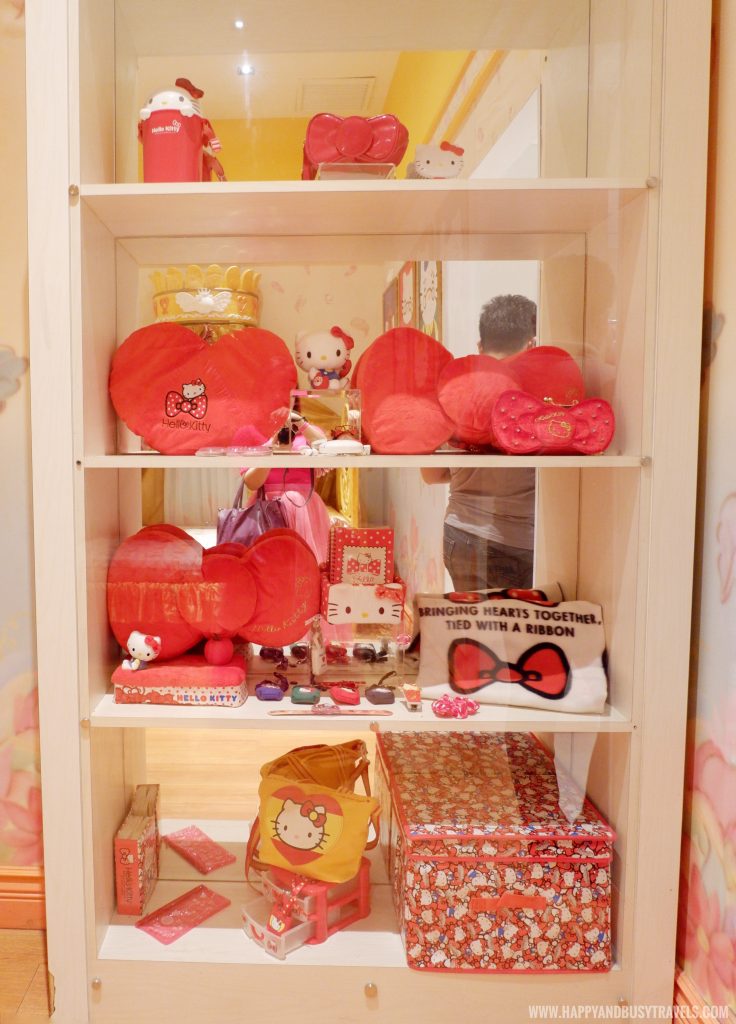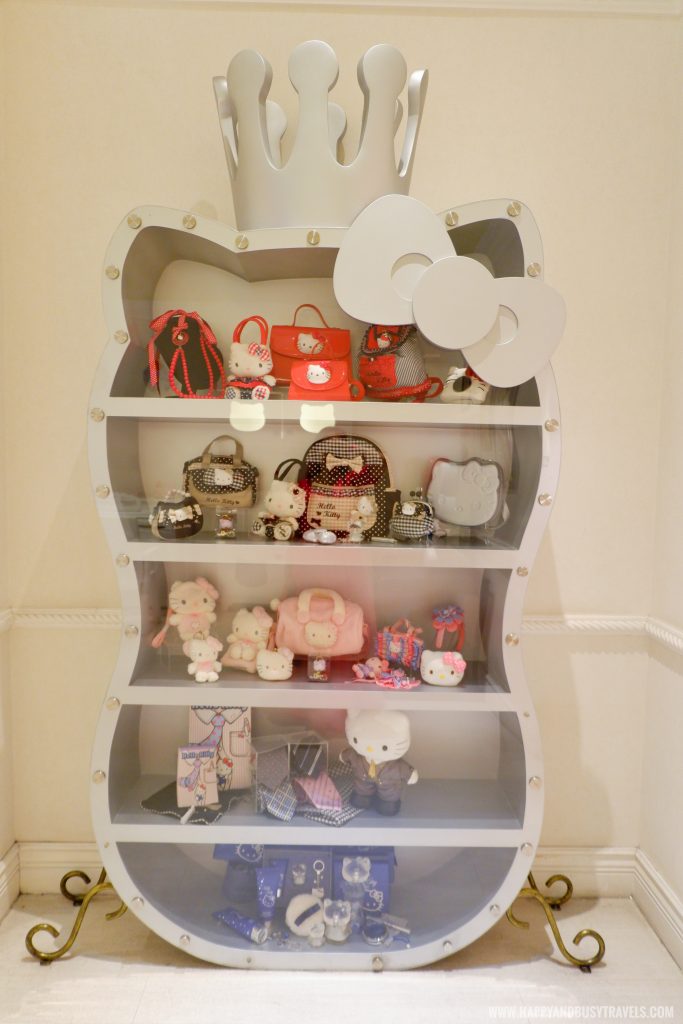 Bathroom
This is also one of my favorite part of the house. If I could just buy those tiles and place it in my own comfort room…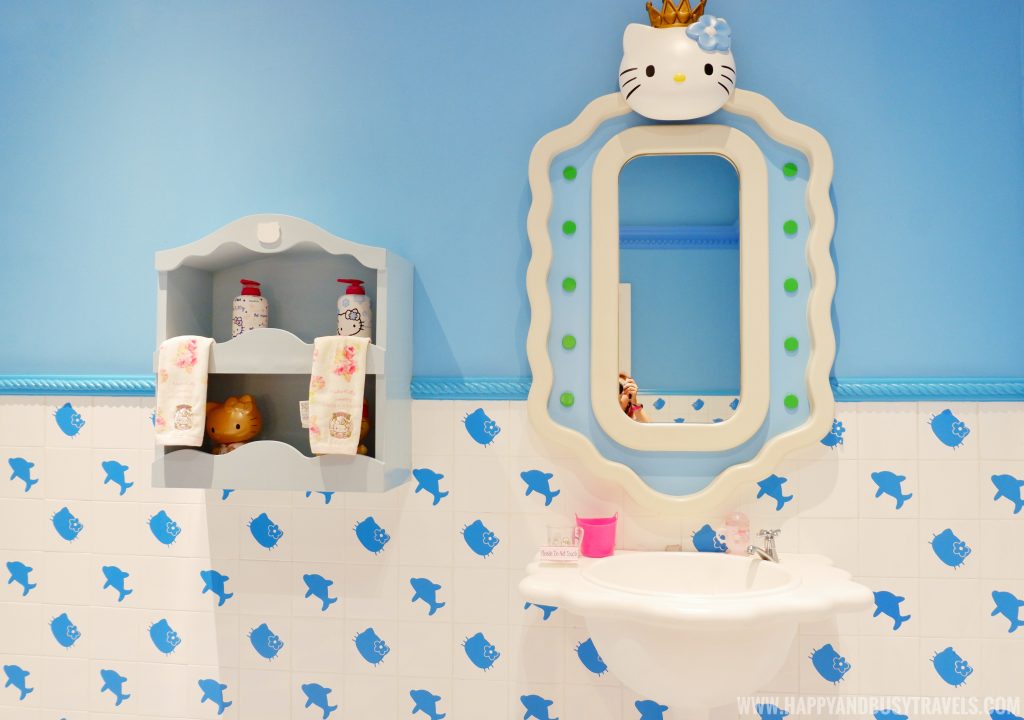 I also love this Hello Kitty head bathtub!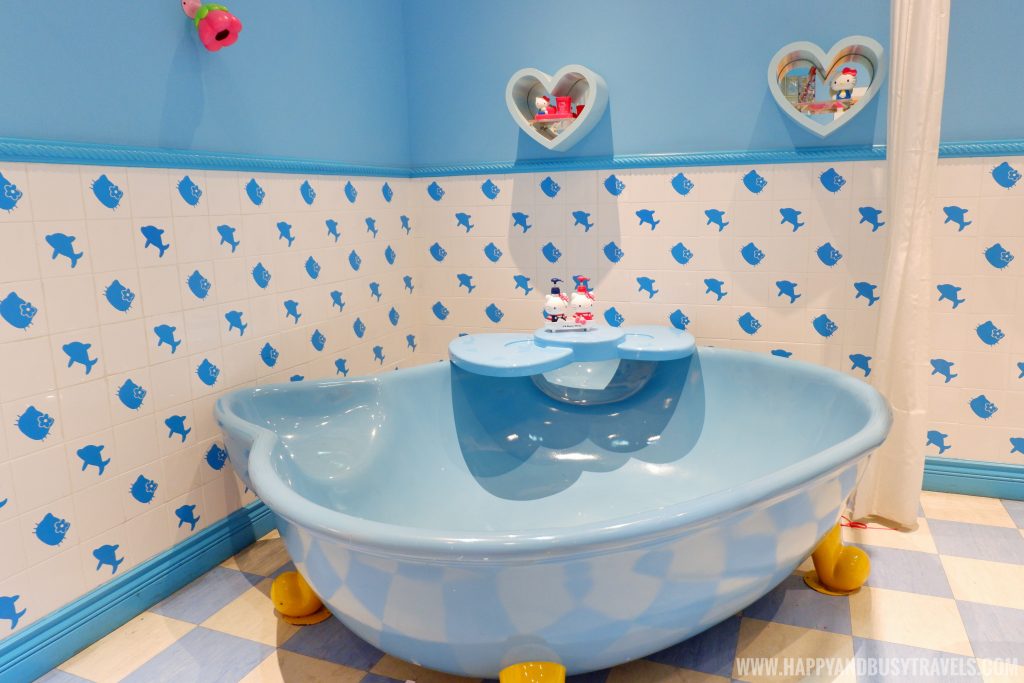 And yes, I should take a picture in it. 😁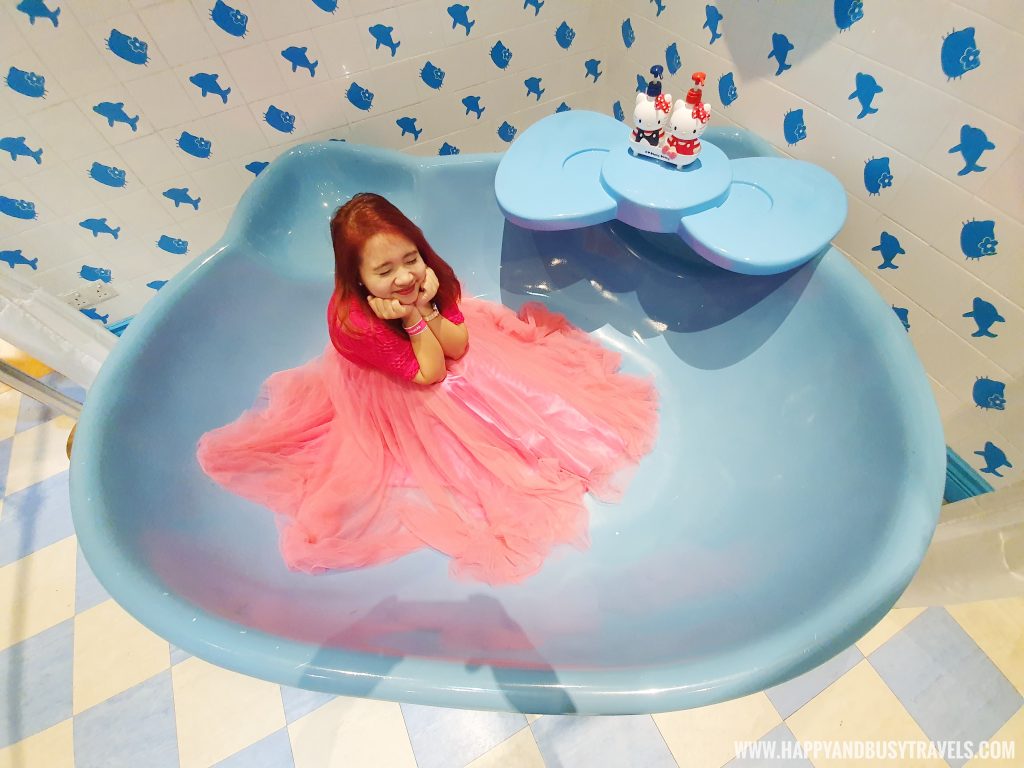 That's the whole house!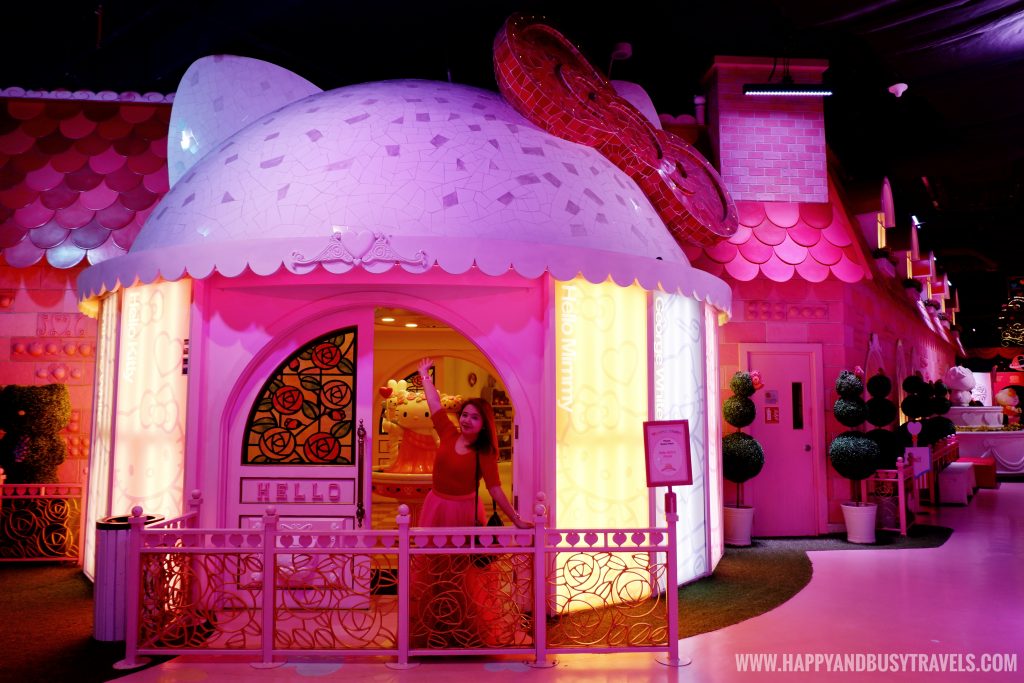 Friendship Land
Friendship land is basically a playground for children. So, of course I didn't try it… even though I wanted to! 😂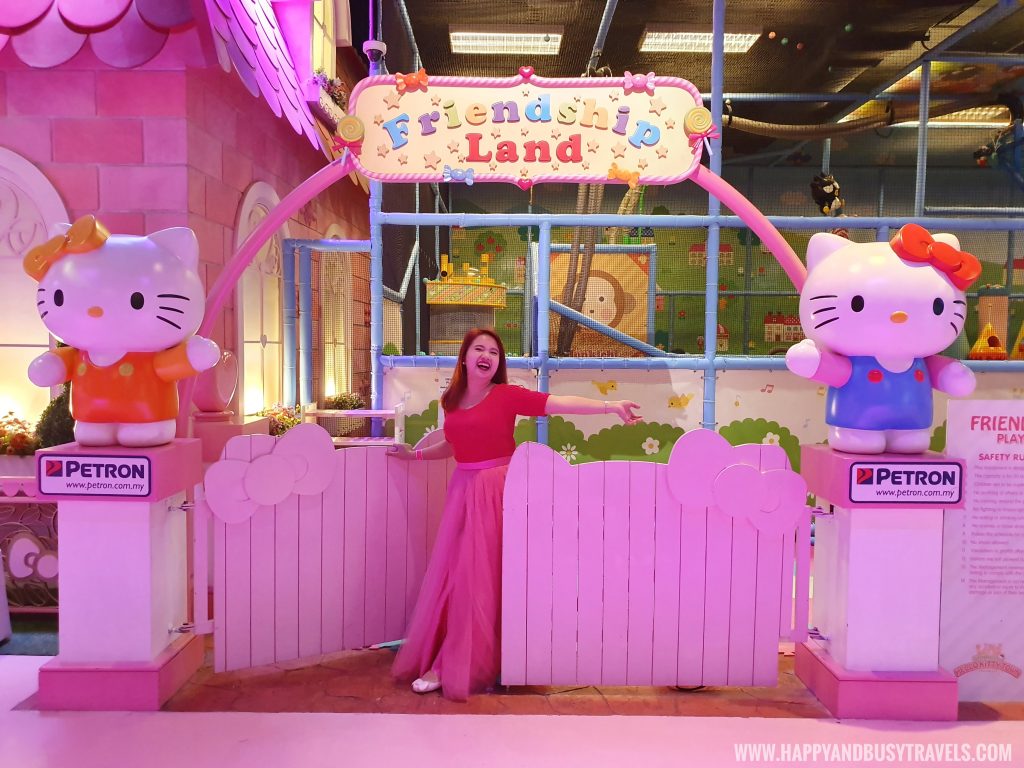 Dream Photo Garden
This one is just right beside Kitty's house. You can take pictures here and have it printed right away. Oh, by the way, there are picture taking opportunities with photographers in each attraction in Hello Kitty Town. The pictures can be printed in Dream Photo Garden.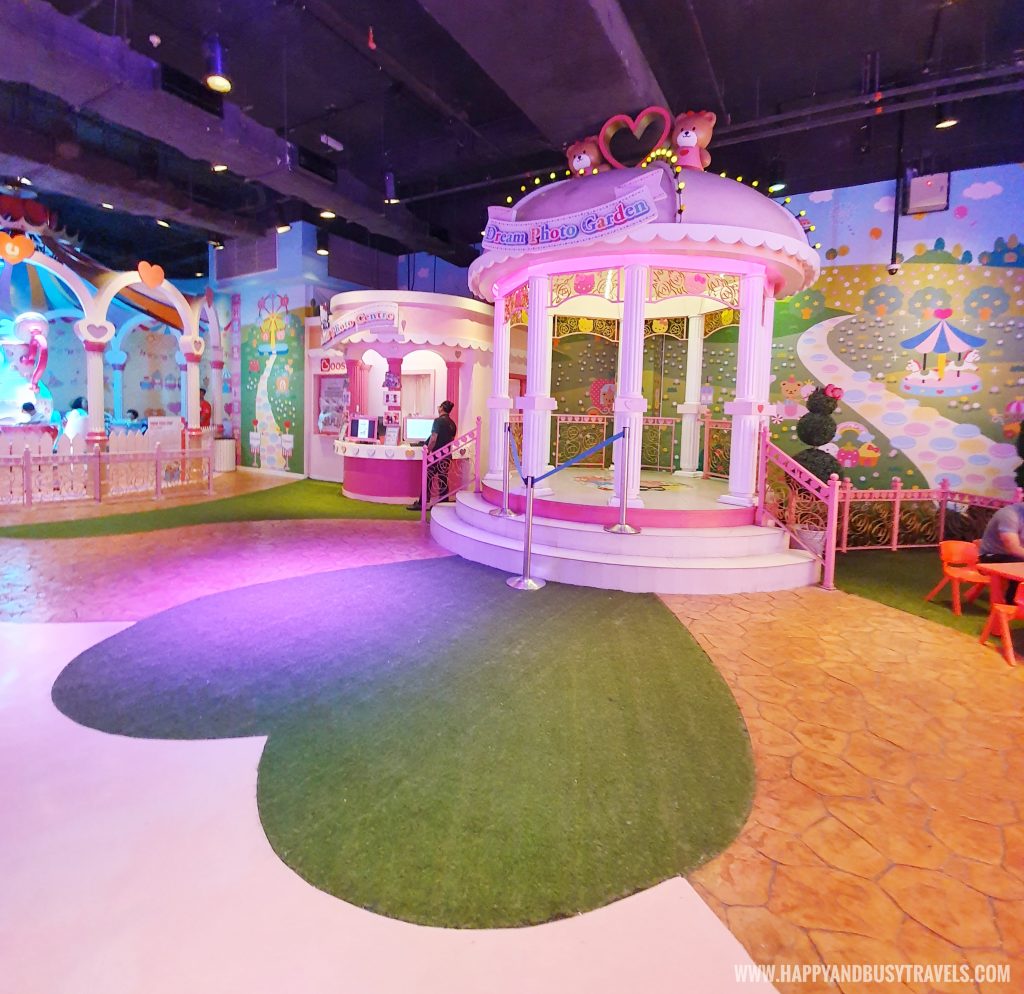 Tea Cup Ride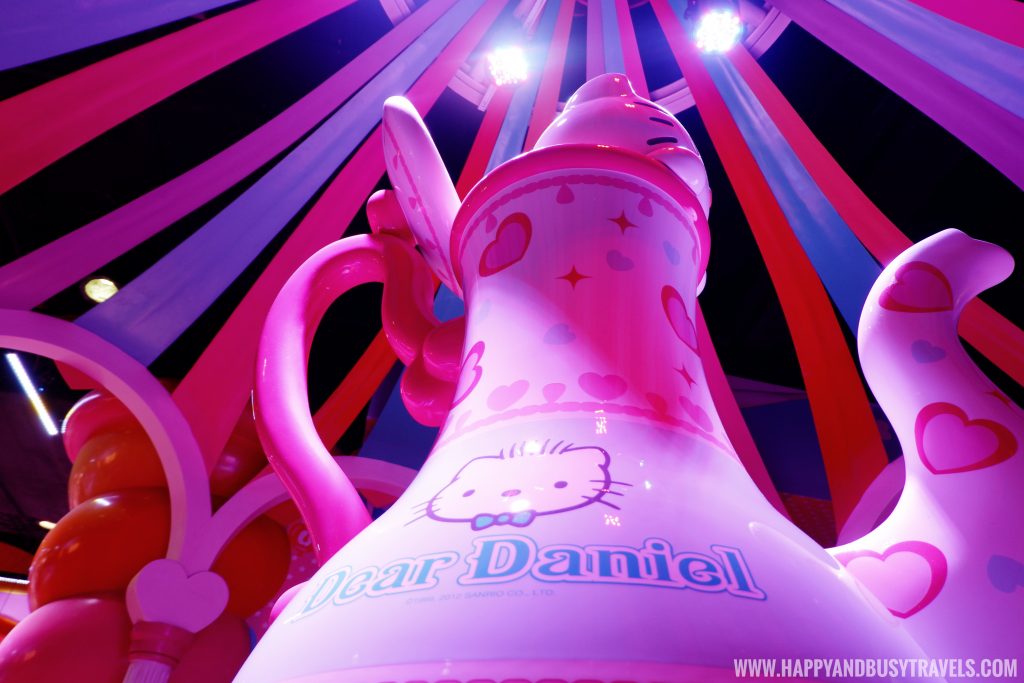 Hello Kitty in Oz, the Lost Chapter
Hello Kitty and Wizard of Oz collaboration is for the win! A lot of IG worthy spots and arcade games can be found inside this attraction.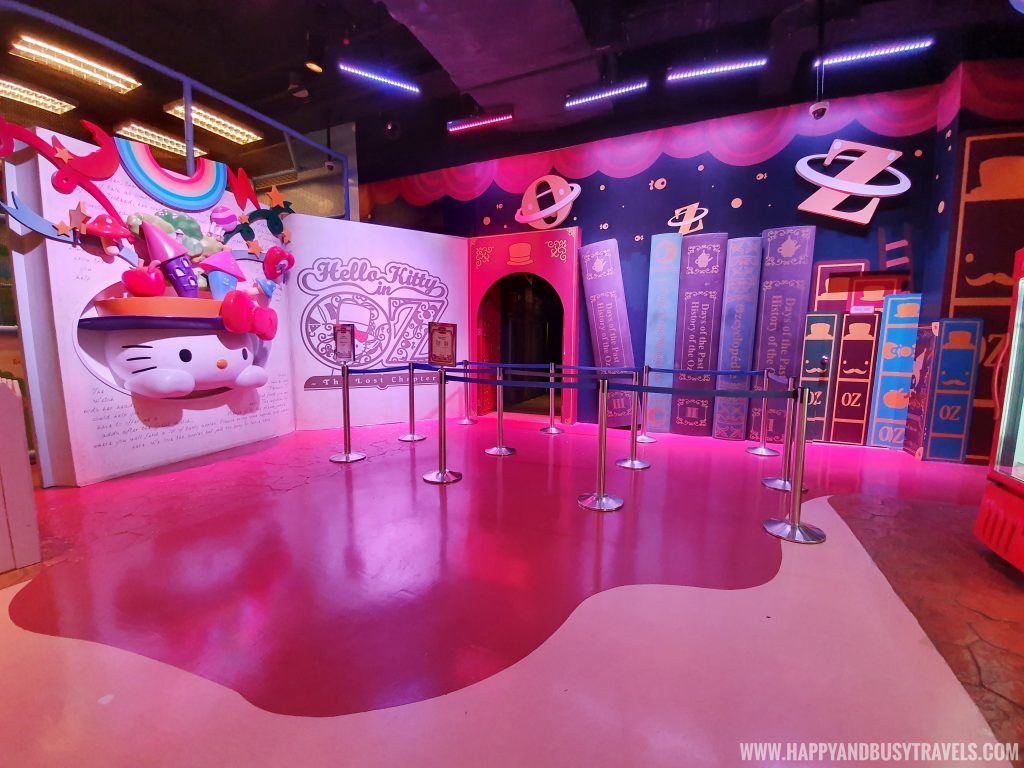 Each batch of visitors is scheduled so there will be a controlled number of visitors inside.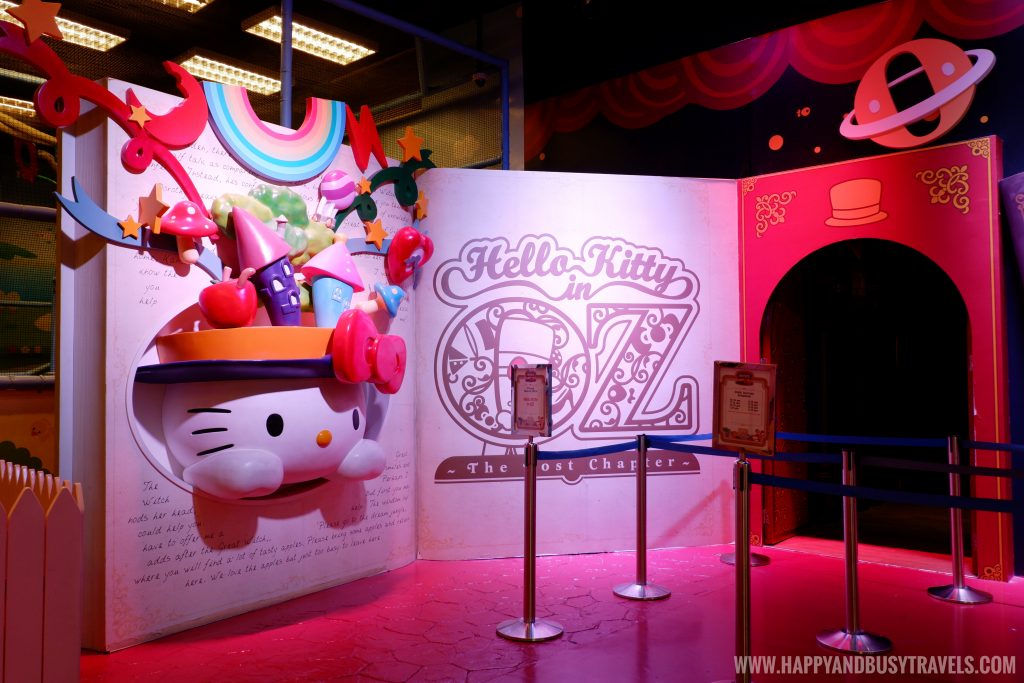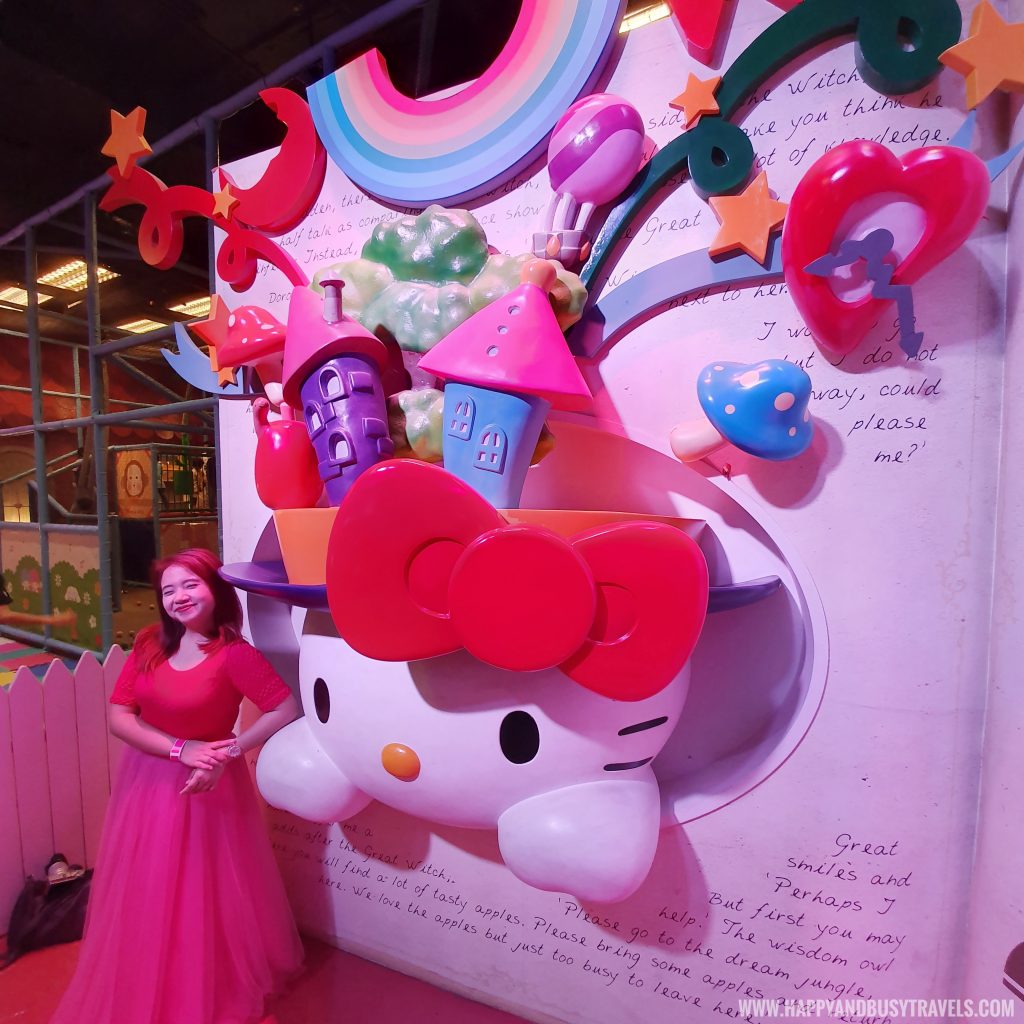 This is the waiting room wherein we get to watch the instructions for each game.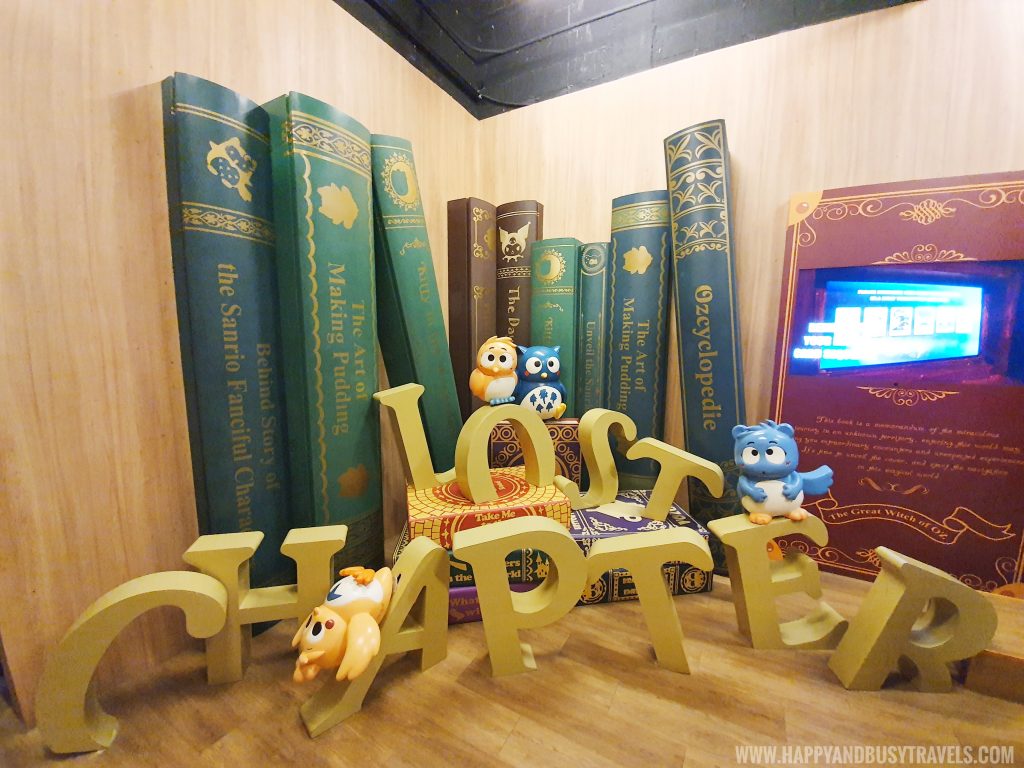 Then we went straight to the hallway with a lot of mirrors!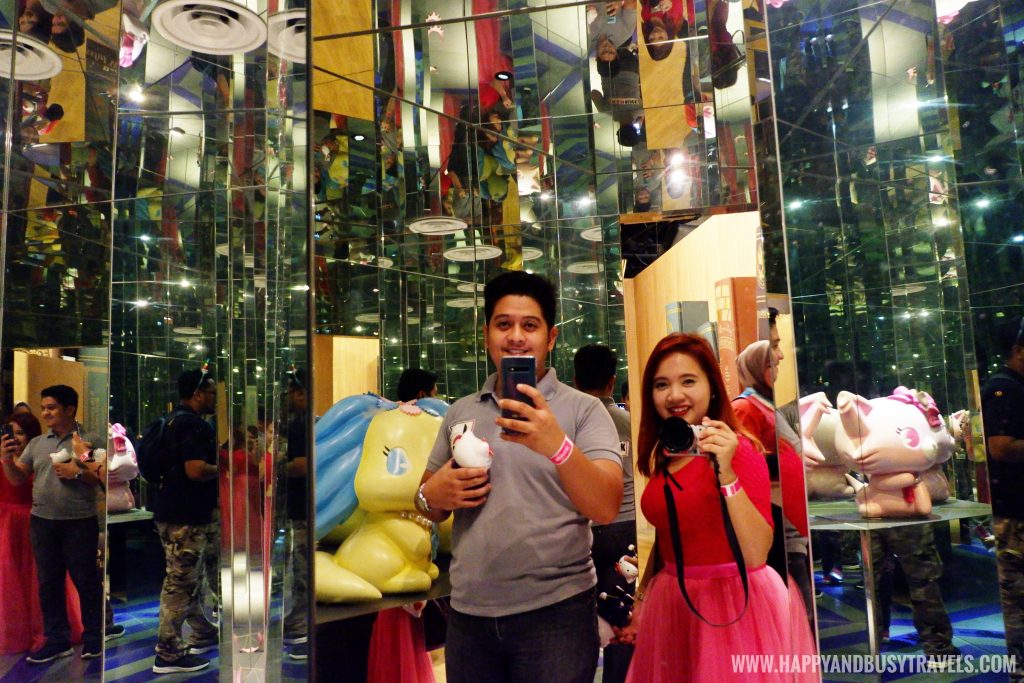 The magic starts now…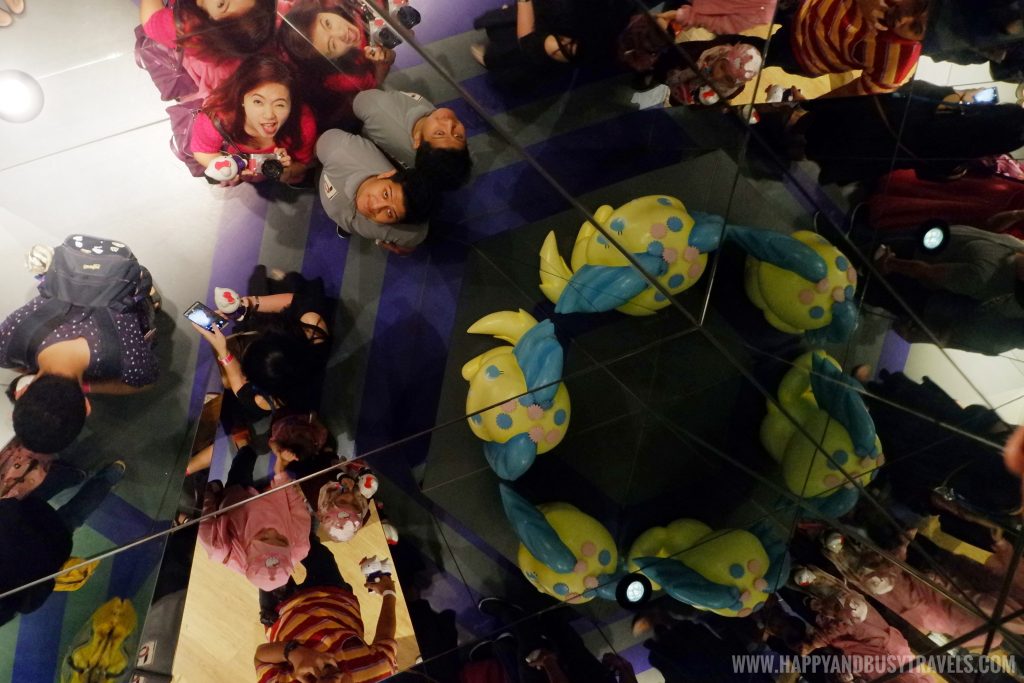 Inside the Hello Kitty in Oz
Mini houses and characters were inside the magical place.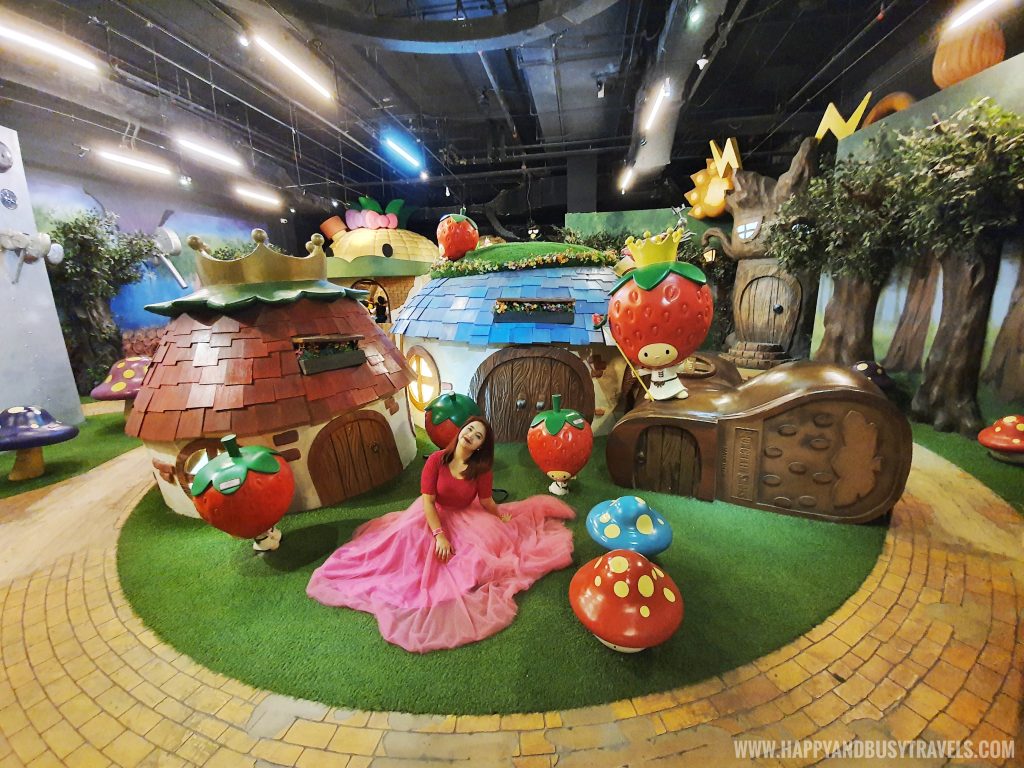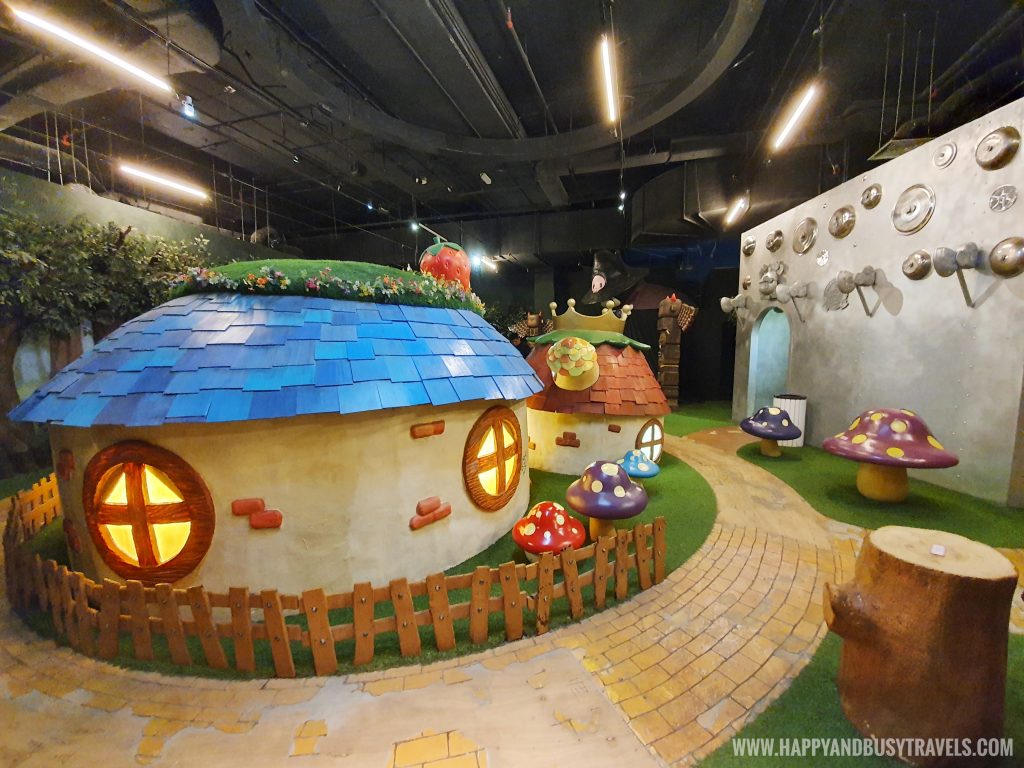 Hello Kitty was here too! She is a scare crow!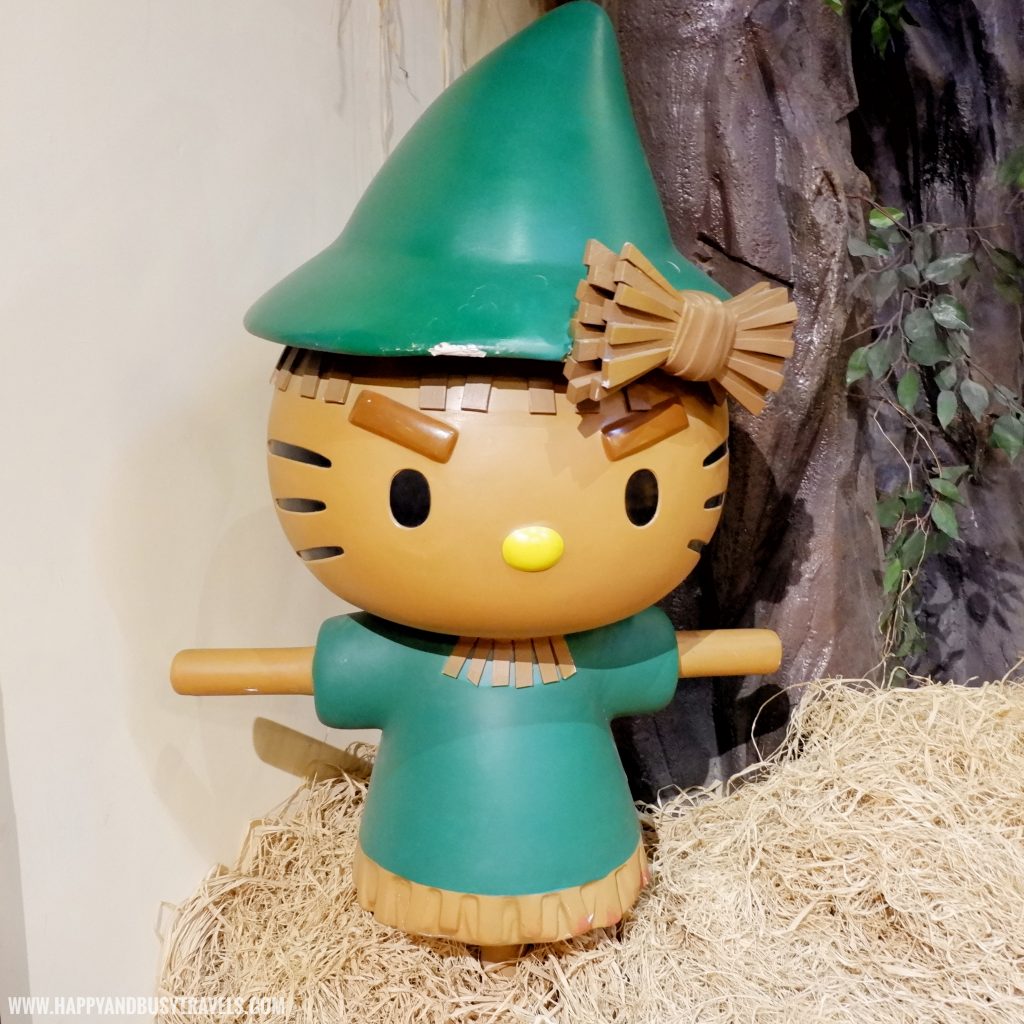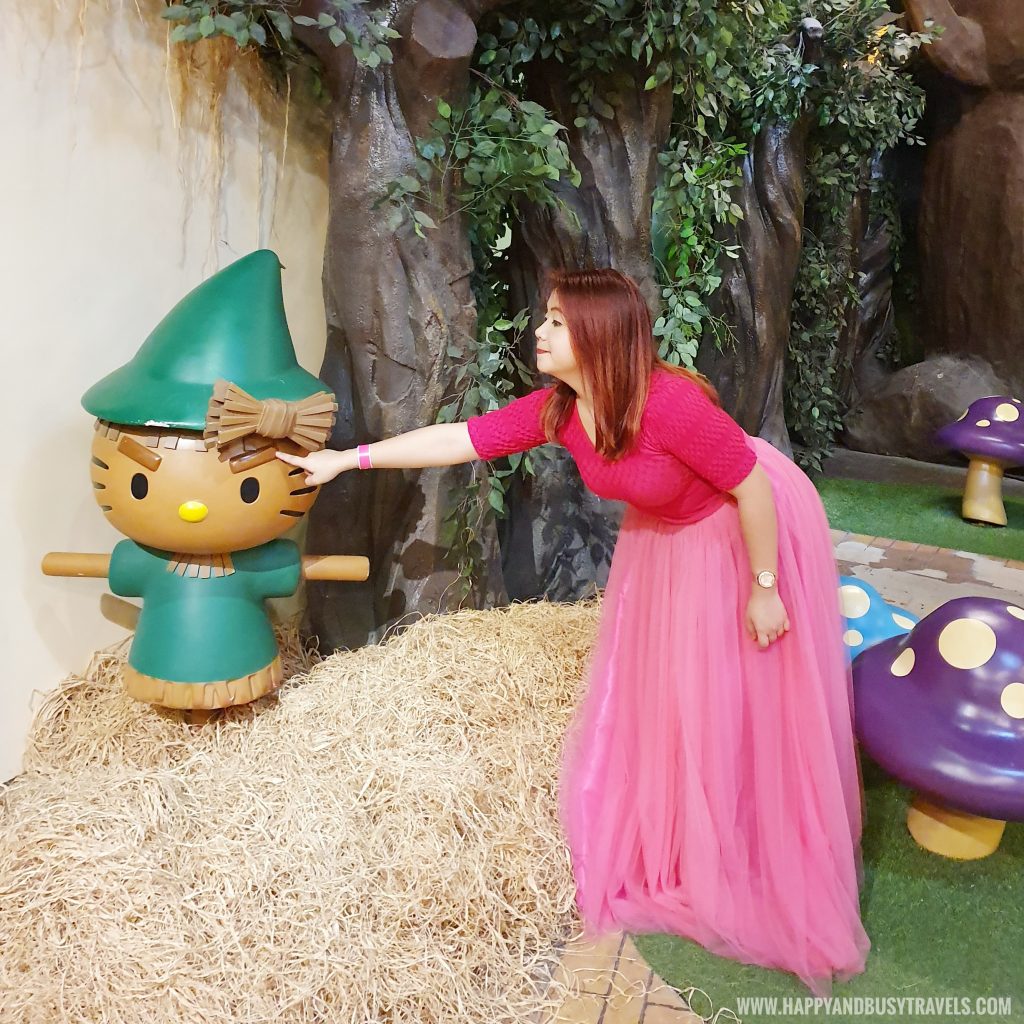 The Hello Kitty Gadget
Each visitor was given a Hello Kitty gadget, which is just a small Hello Kitty figure. We used this to play the short arcade games. If you do not have this, you can't play the games.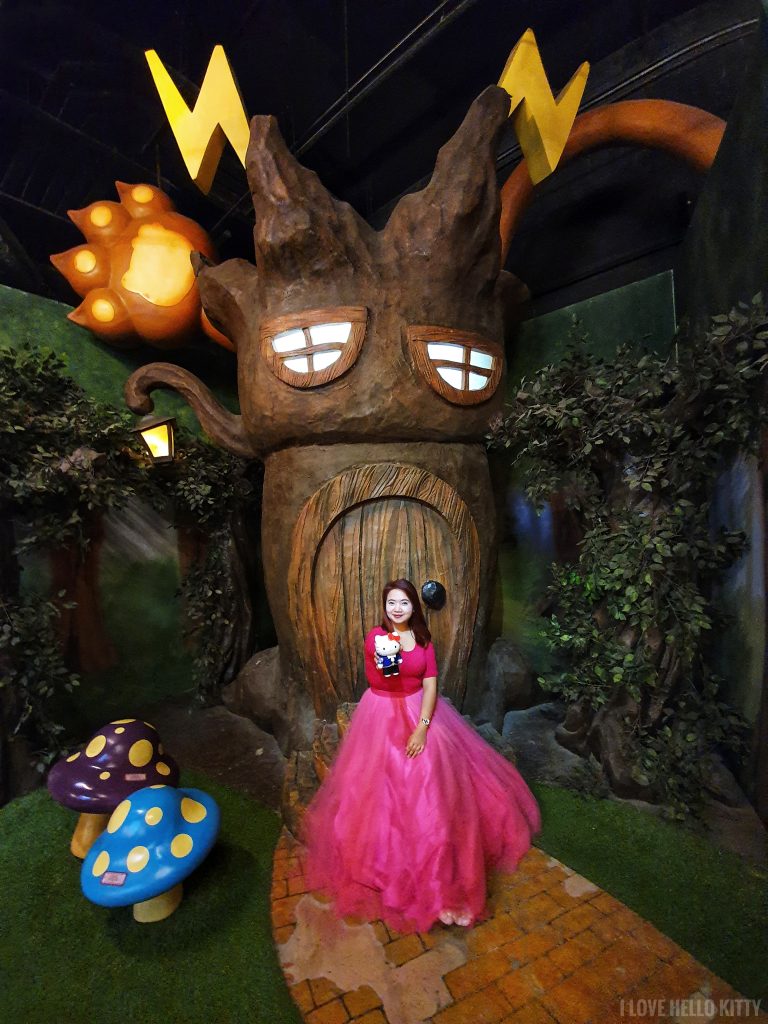 Corn House Game
We went inside a room which looked like a barn.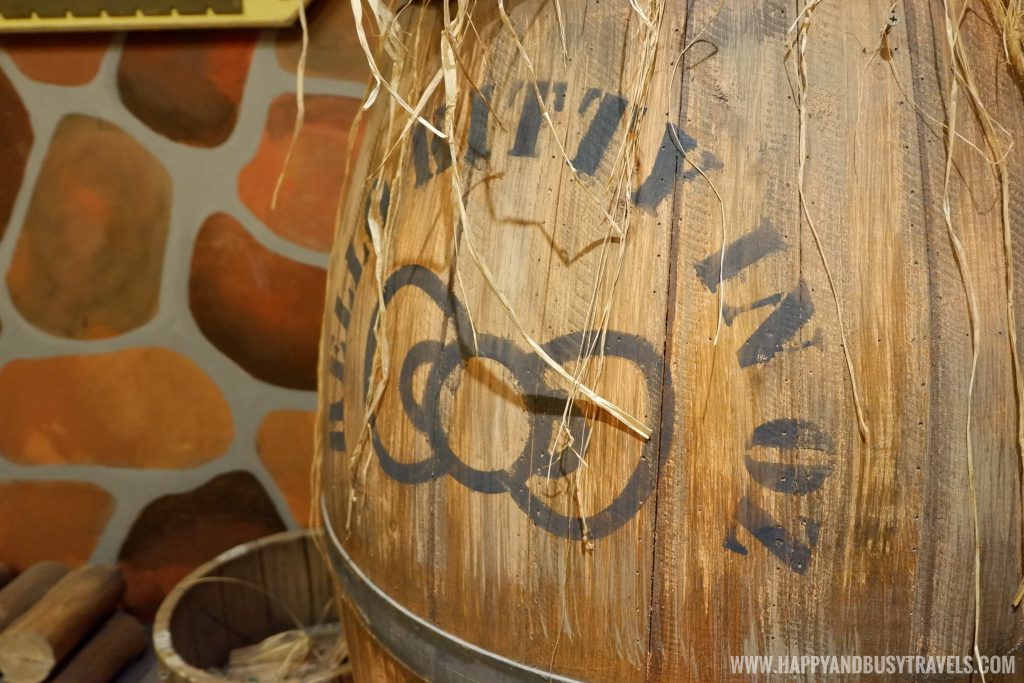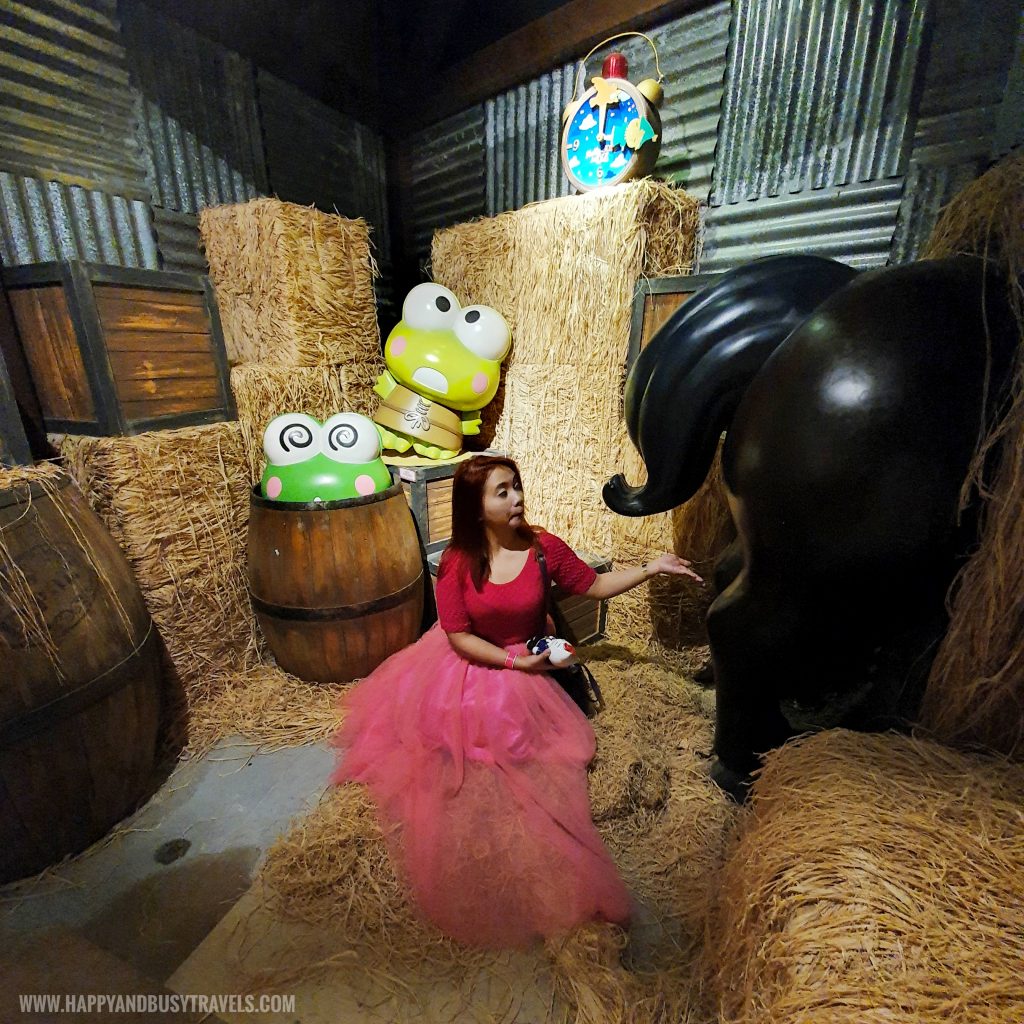 Within the room, Busy and I played in the Corn House.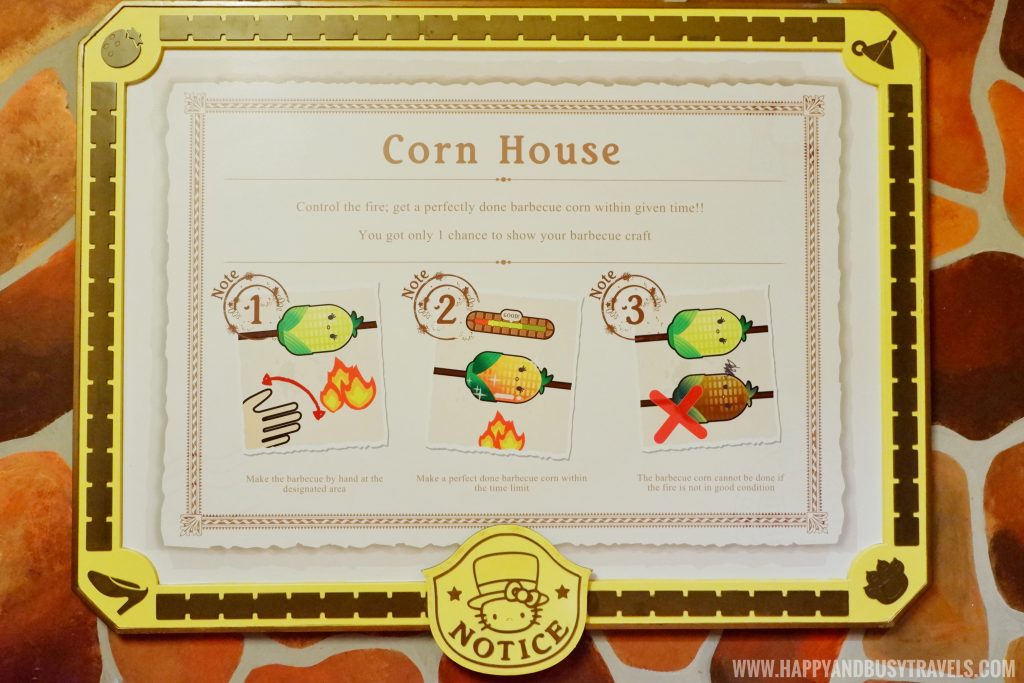 We placed the Hello Kitty figure in the box, then the game started.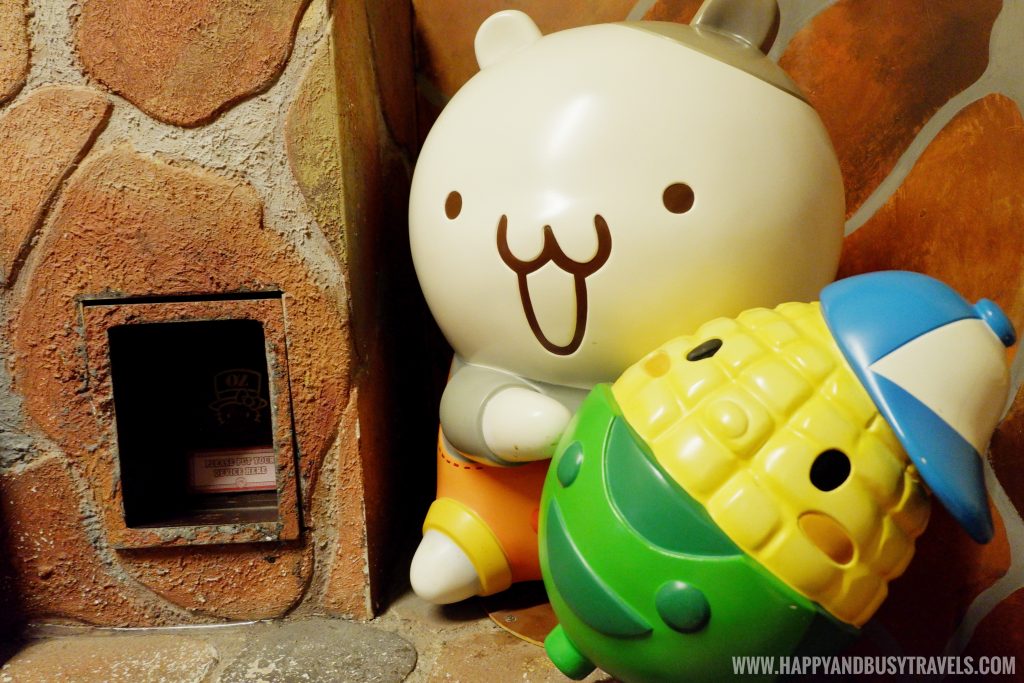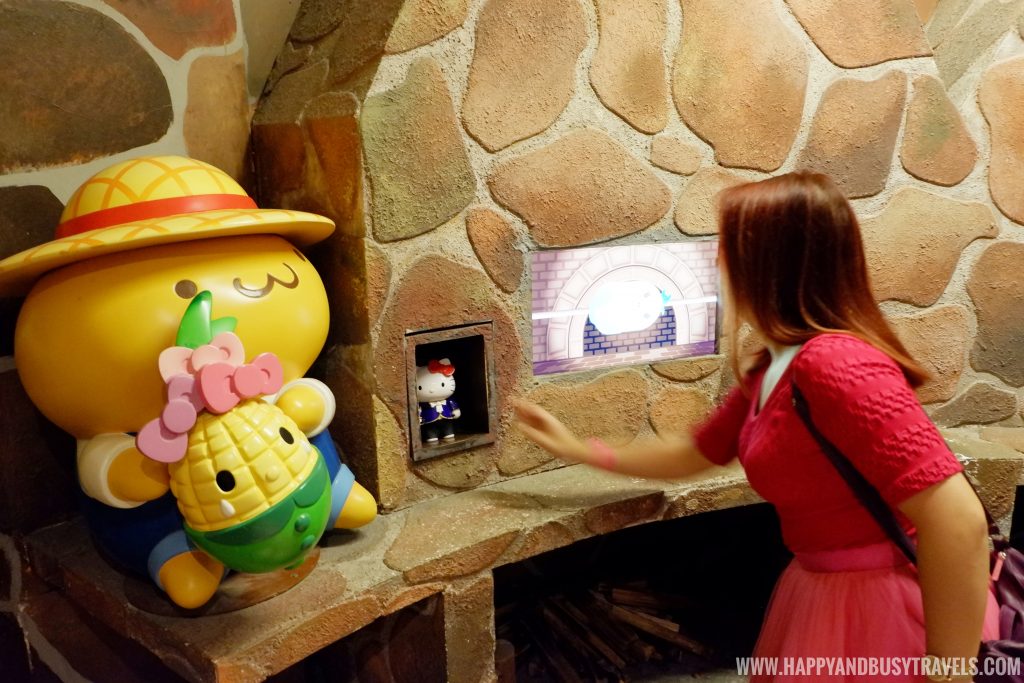 I waved my had fast so the corn will cook immediately but not too burnt. It was a bit hard to keep the gauge in the middle, but I tried my best hahaha.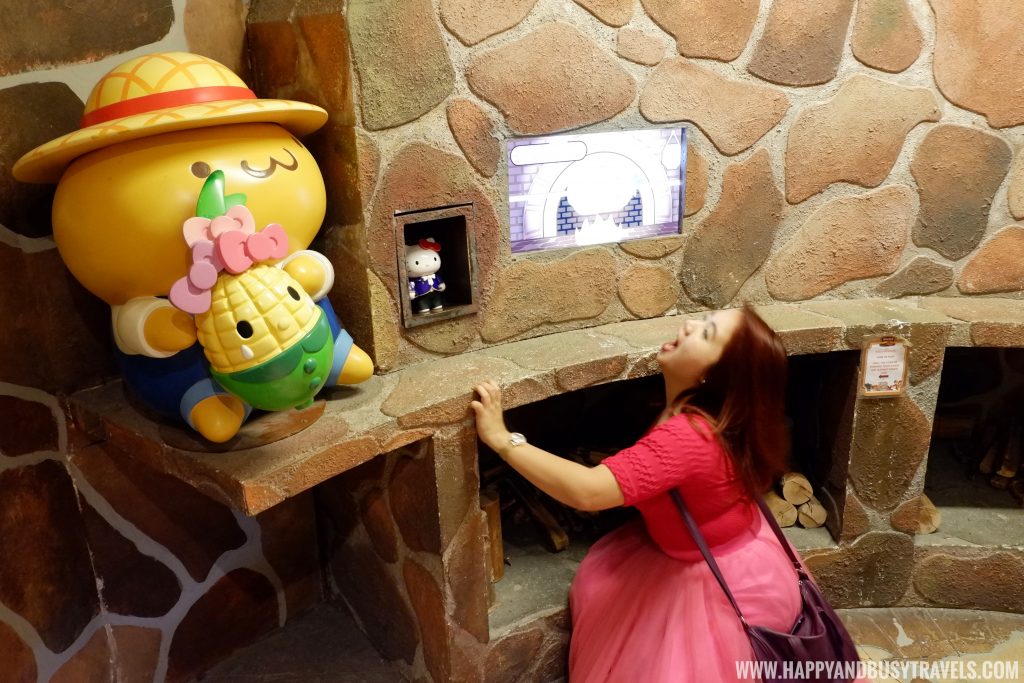 It was fun! We get to cook corn by just waving our hands hahaha.
Wood Factory Game
There's a part of the room which has these iron like structures, just look at this, it's a industrial themed Hello Kitty.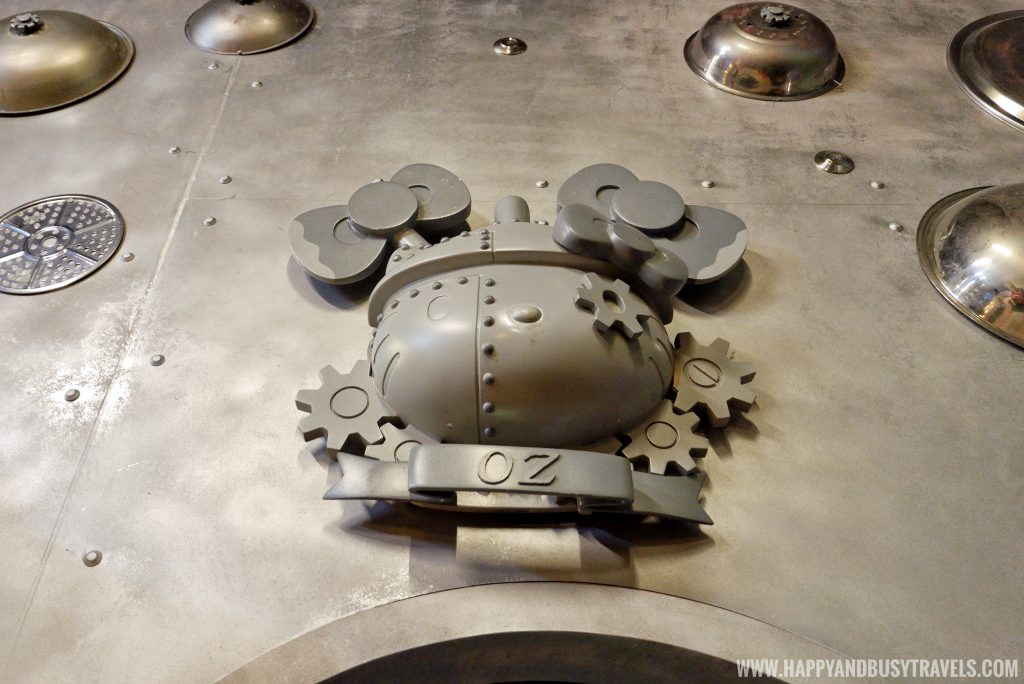 Then there's a lot of big iron bow hammer.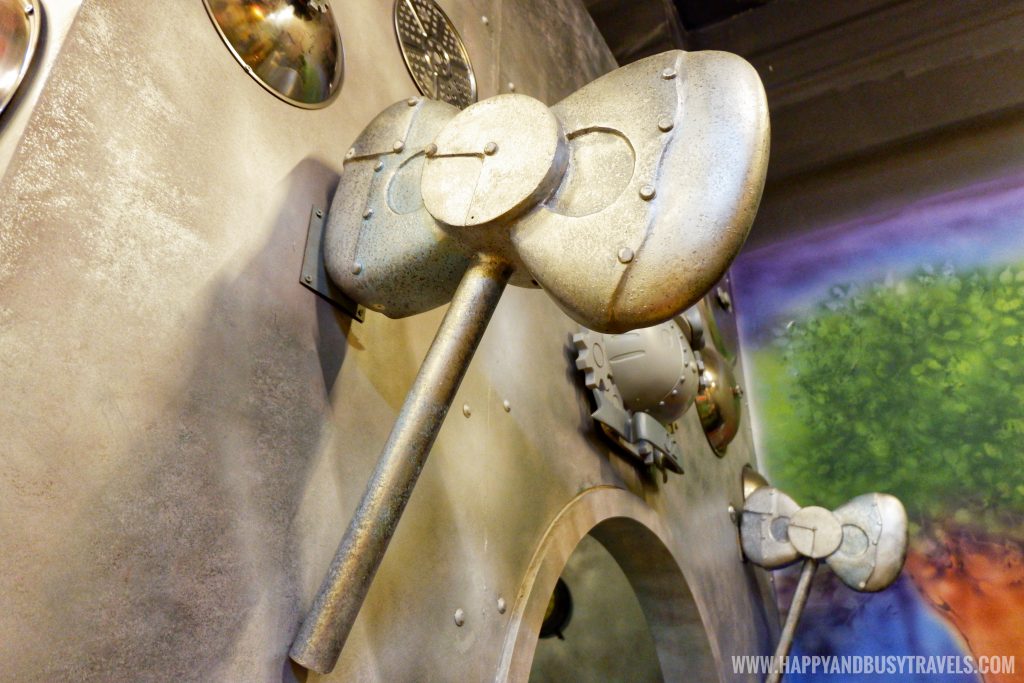 It's because we are near the Wood Factory game where we should chop wood.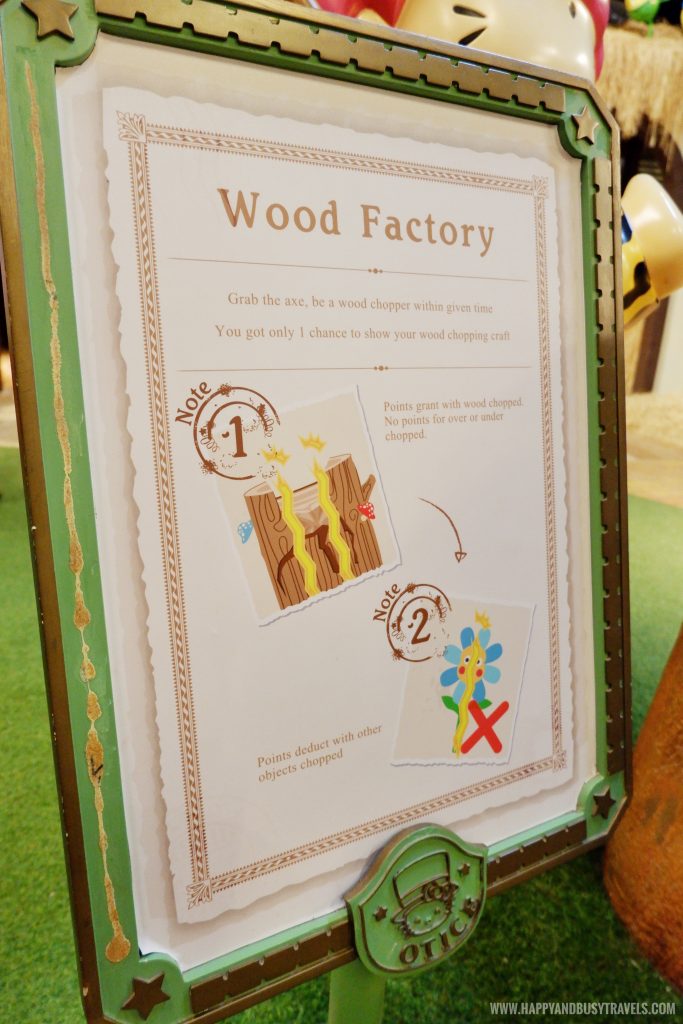 We placed the Hello Kitty figure in the slot again, and then started the game.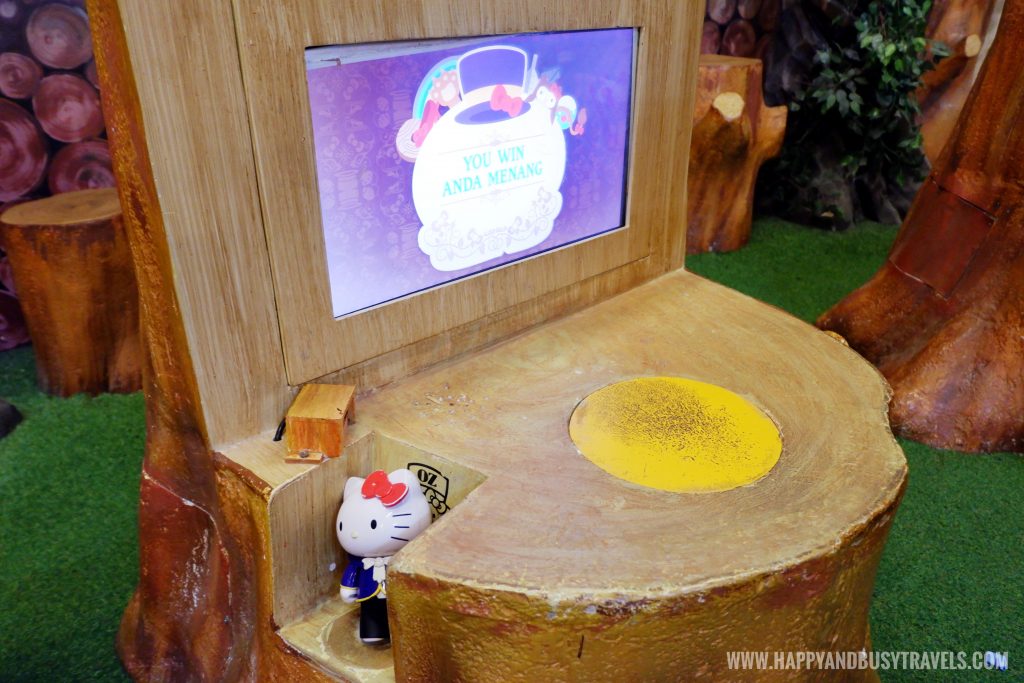 We used this big bow hammer to chop wood according to the instructions in the screen.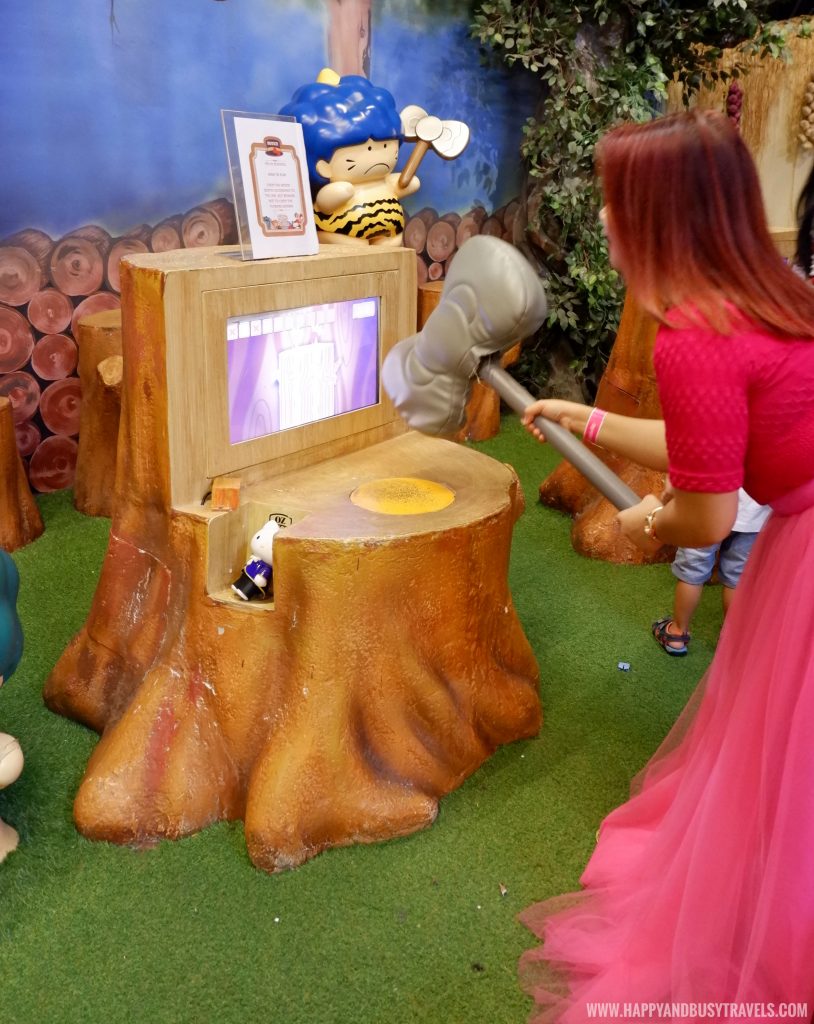 Kuromi's Tent Game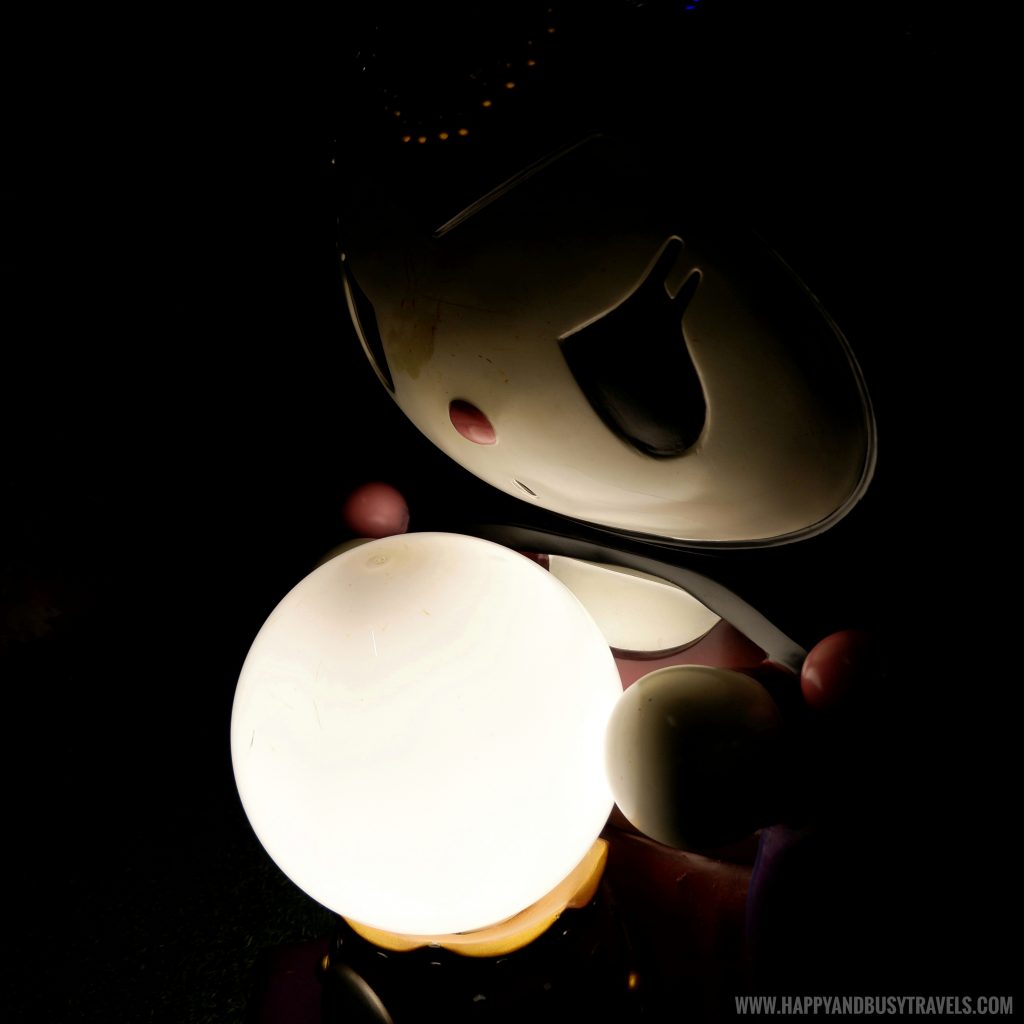 Here's Kuromis part in the lost chapter, she's really concentrating on this one.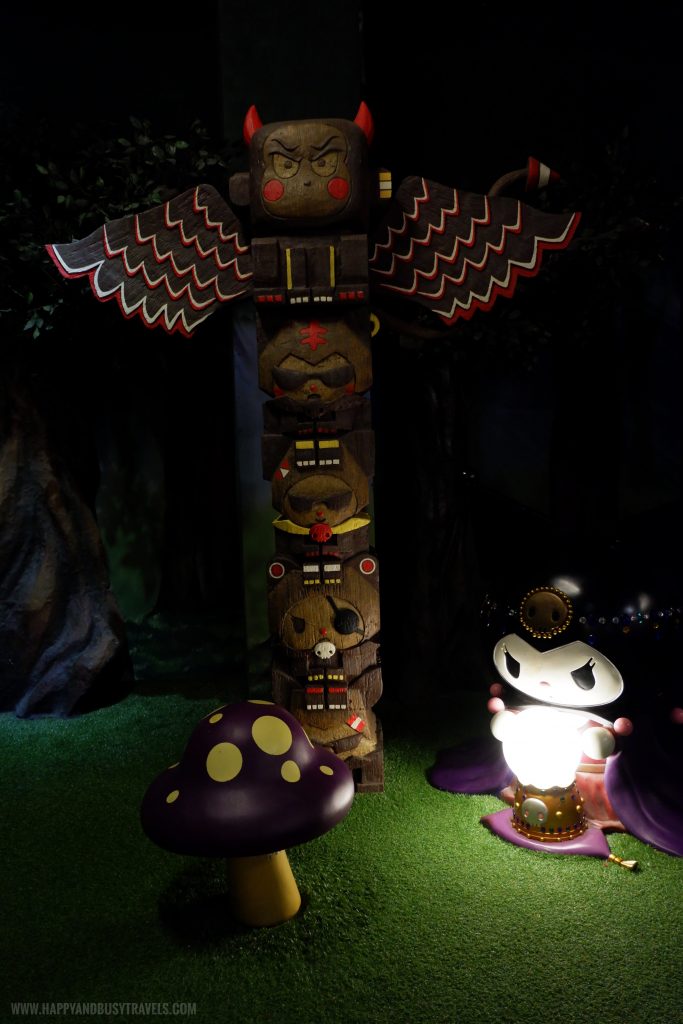 Here's another game, in the Kuromi Tent.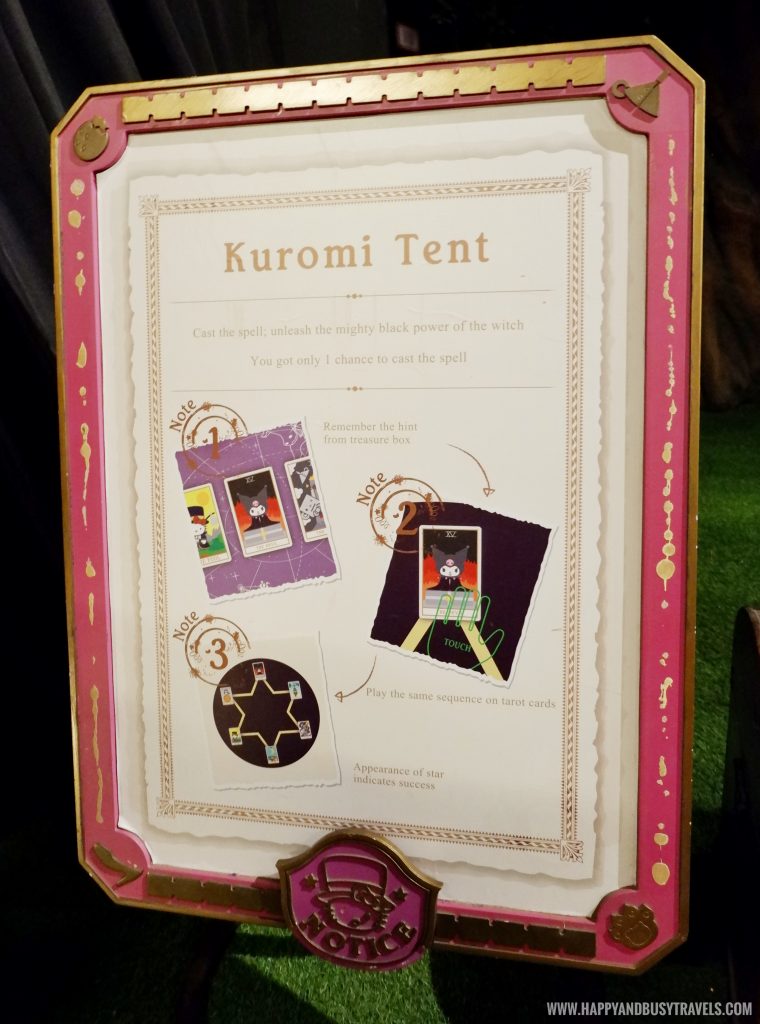 After we have read the instructions, we went inside the tent.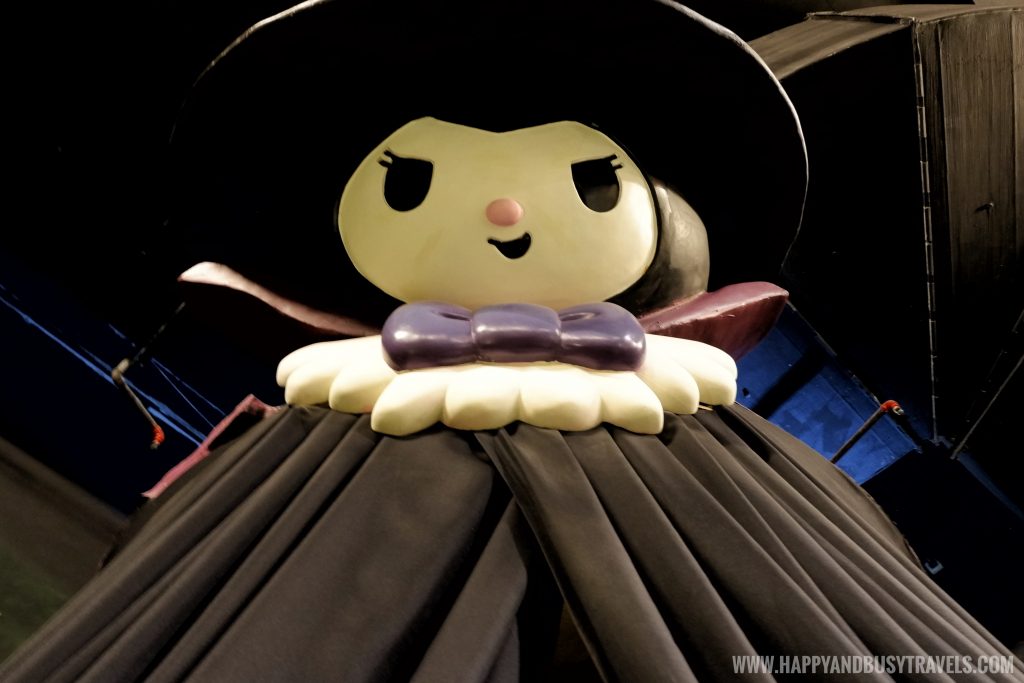 We should remember the sequence of the cards, so we can do the spell. However we are already old so our memory isn't that great anymore hahaha. So, I took a photo to have a reference. 🙂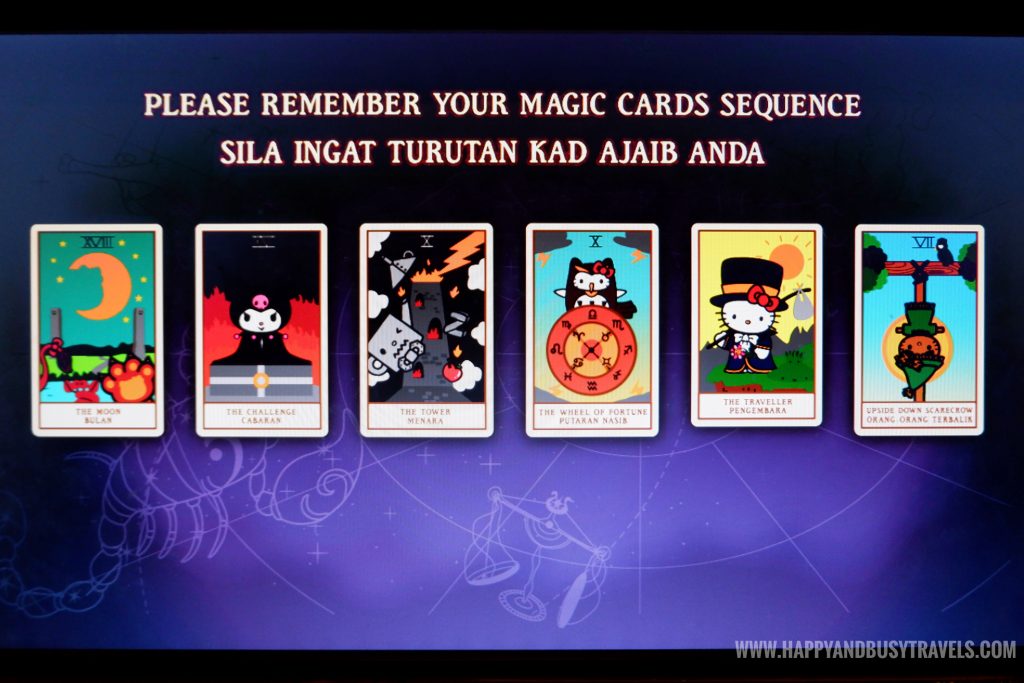 Then after looking at the sequence, we pressed the cards on the table… I guess the spell worked that's why our photo is blurred hahaha.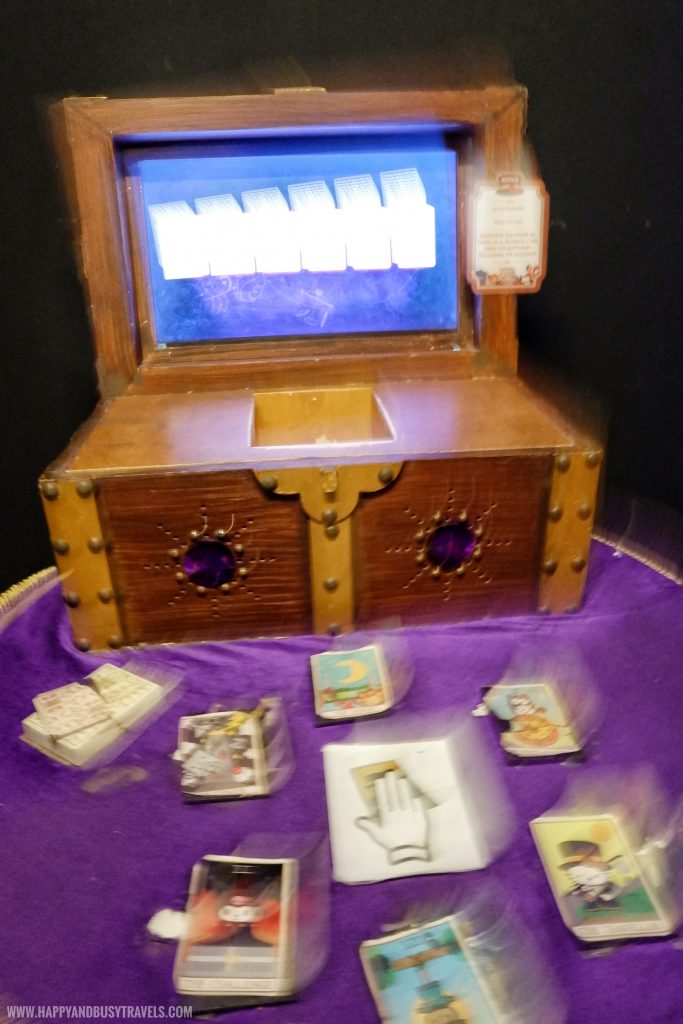 The Great Witch of Oz Game
This is the last game in the Oz, the lost chapter. In this game, we should press the button that corresponds to the hat if the item that it should accept is correct.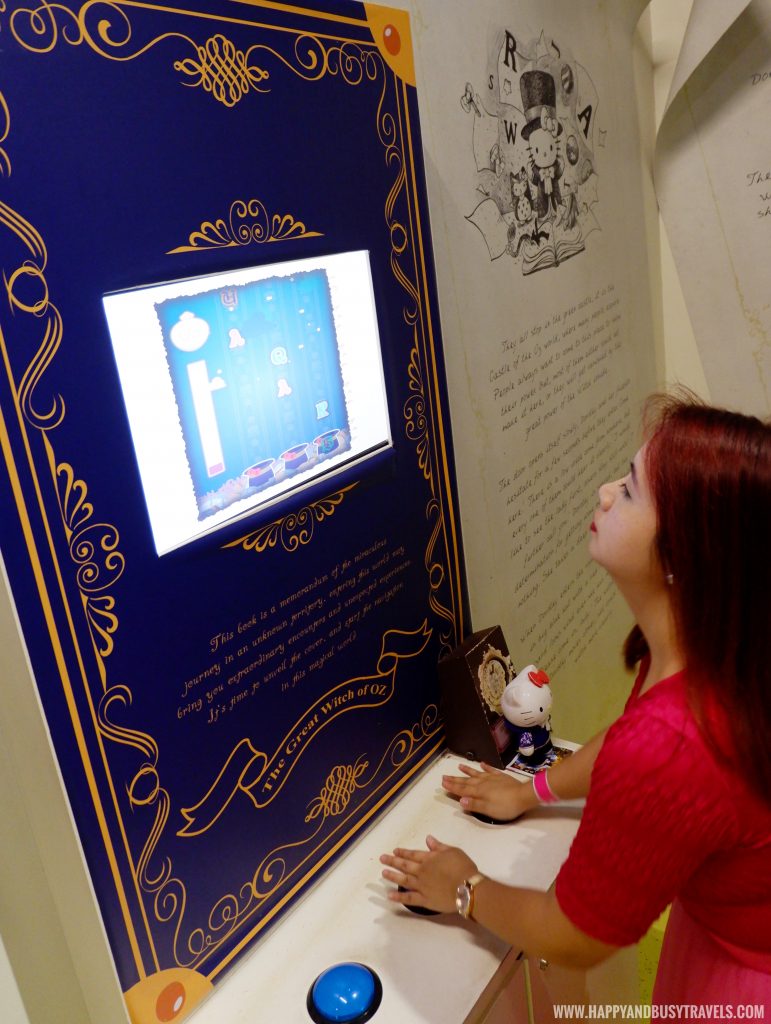 On the way out of the Oz
This portion on the way out of the Oz summarizes what we did and saw inside.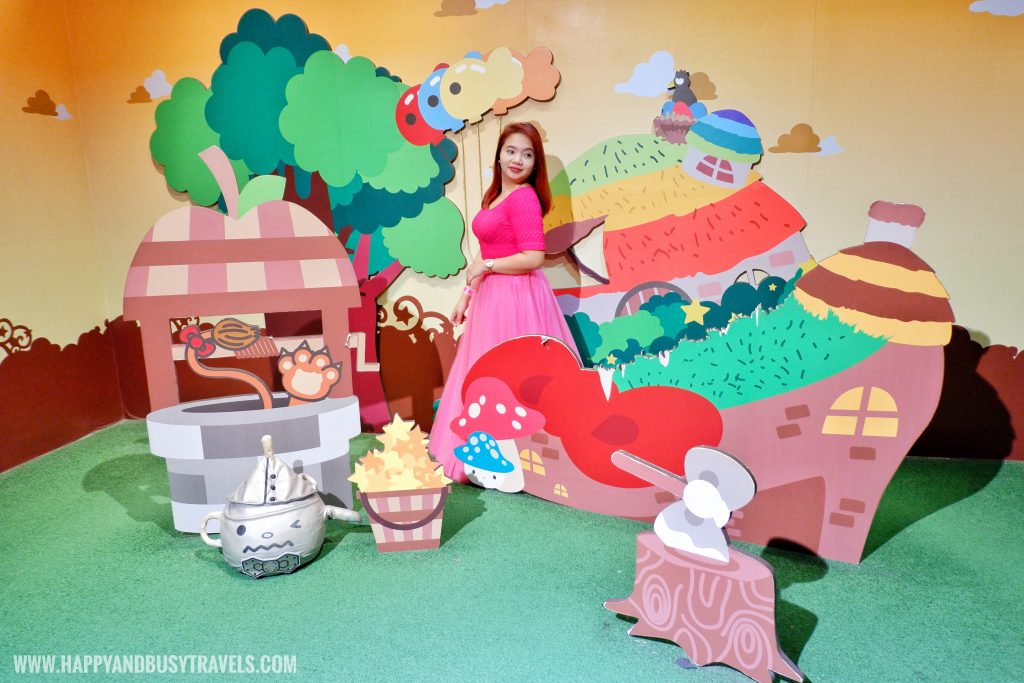 Then, we saw the little twin stars fishing…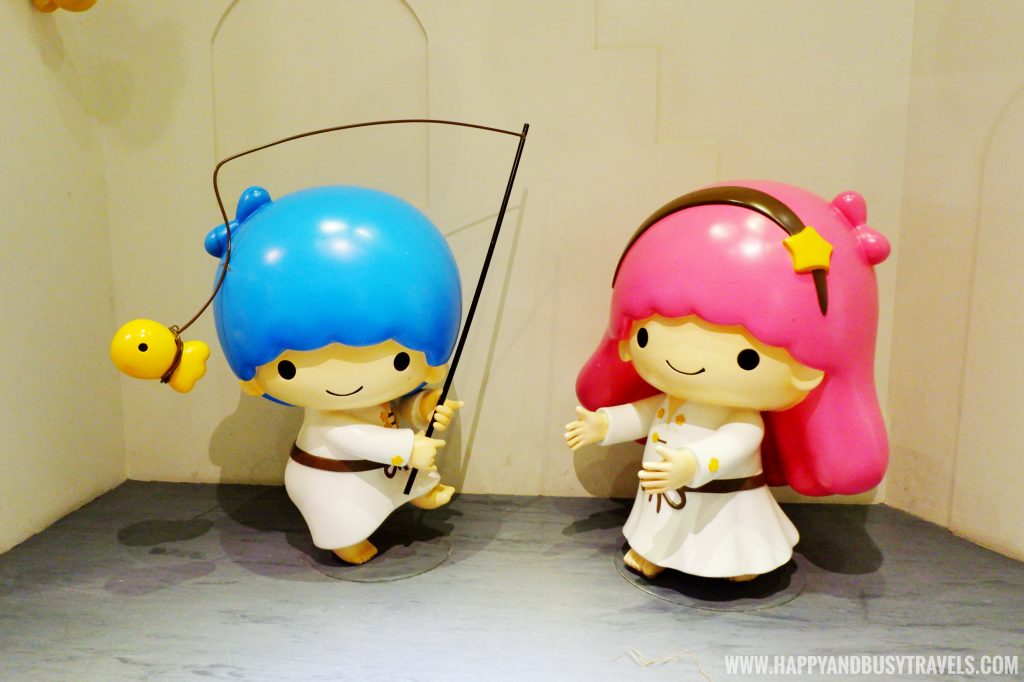 with My Melody 🙂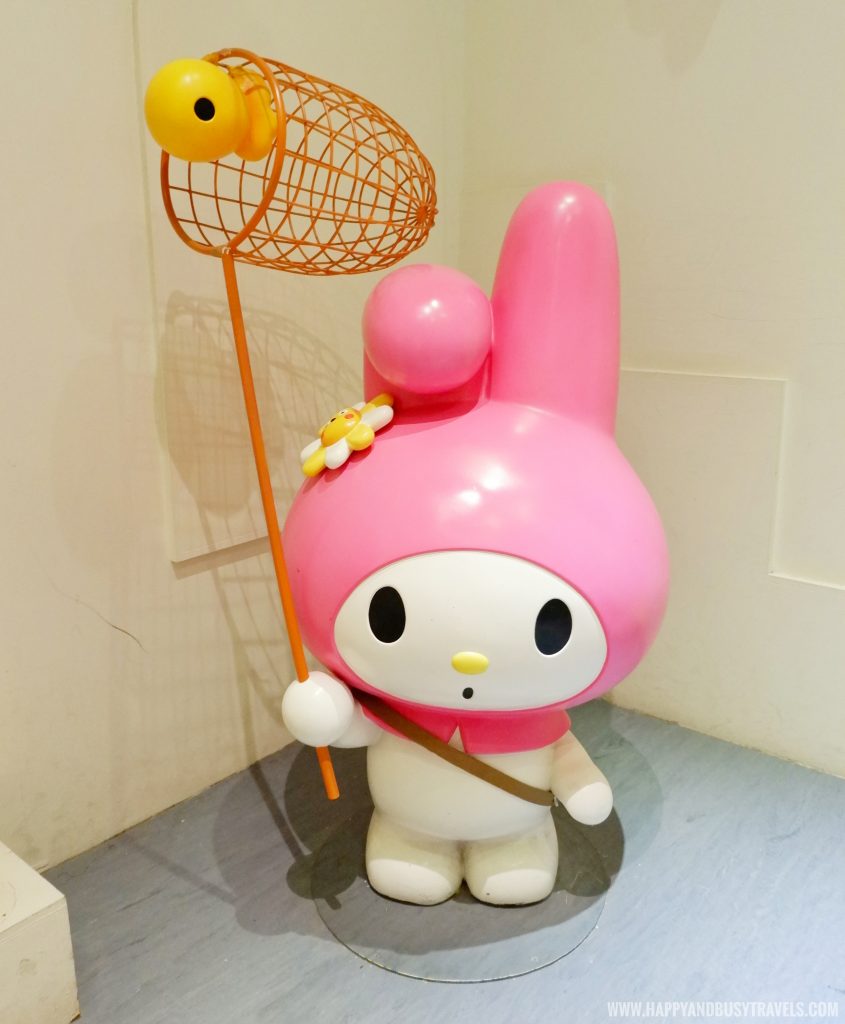 Wishful Studio
One of the best portion of the Hello Kitty town is the Wishful Studio. In this part, everybody gets a chance to show their artsy side.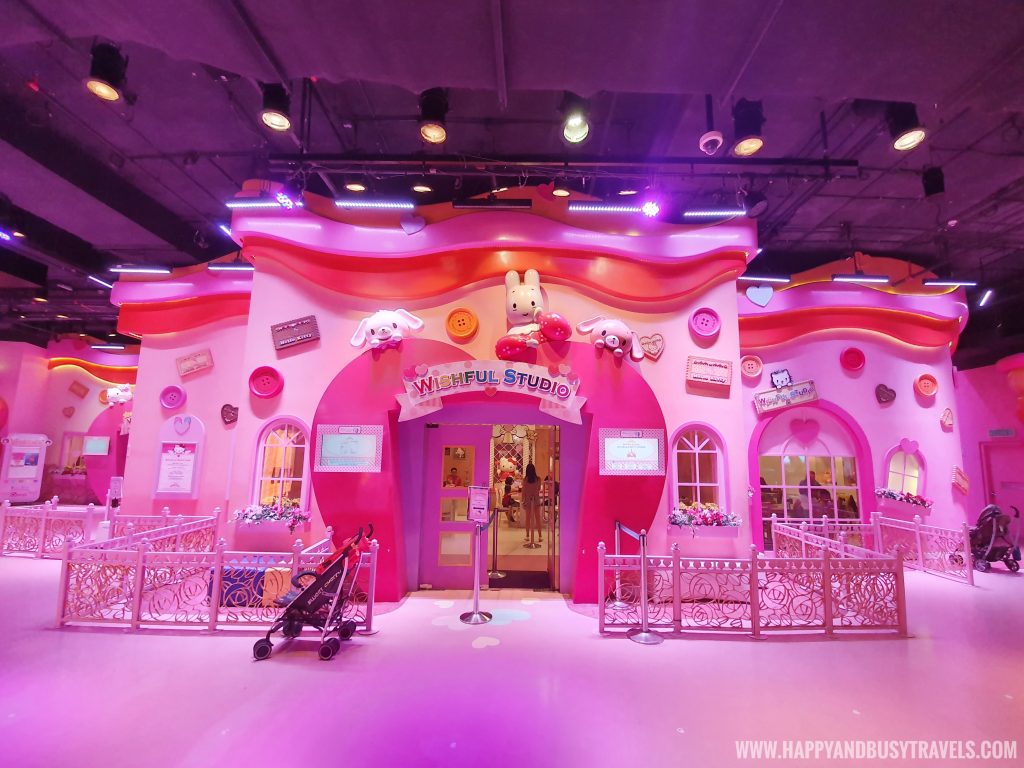 Here's Hello Kitty with her wand to guide us with her magic 🙂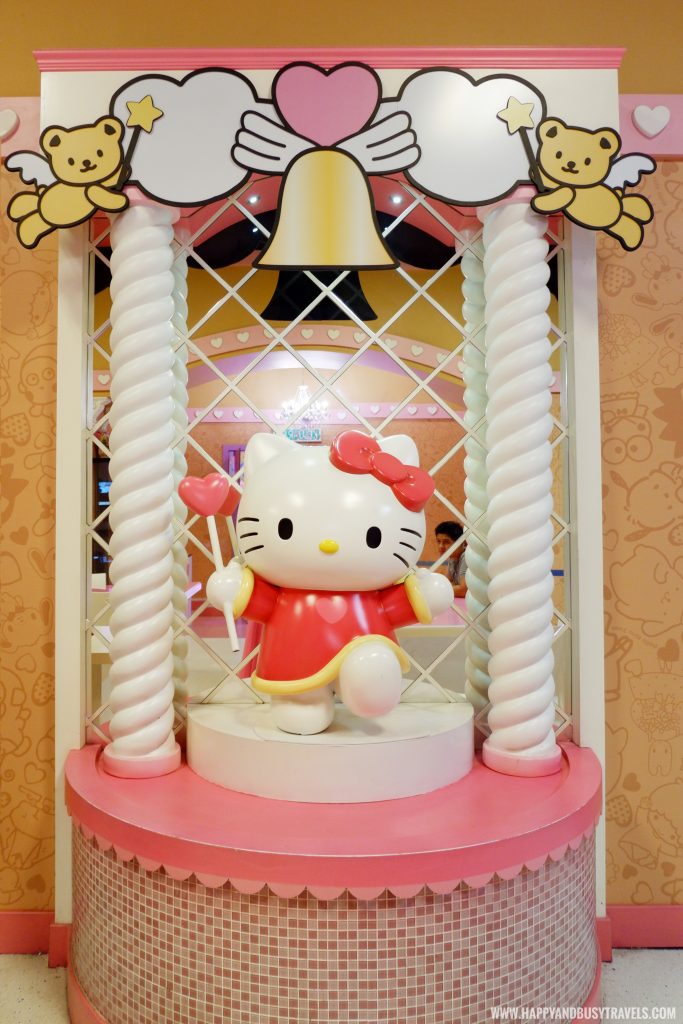 This is what one portion of the Wishful Studio looks like.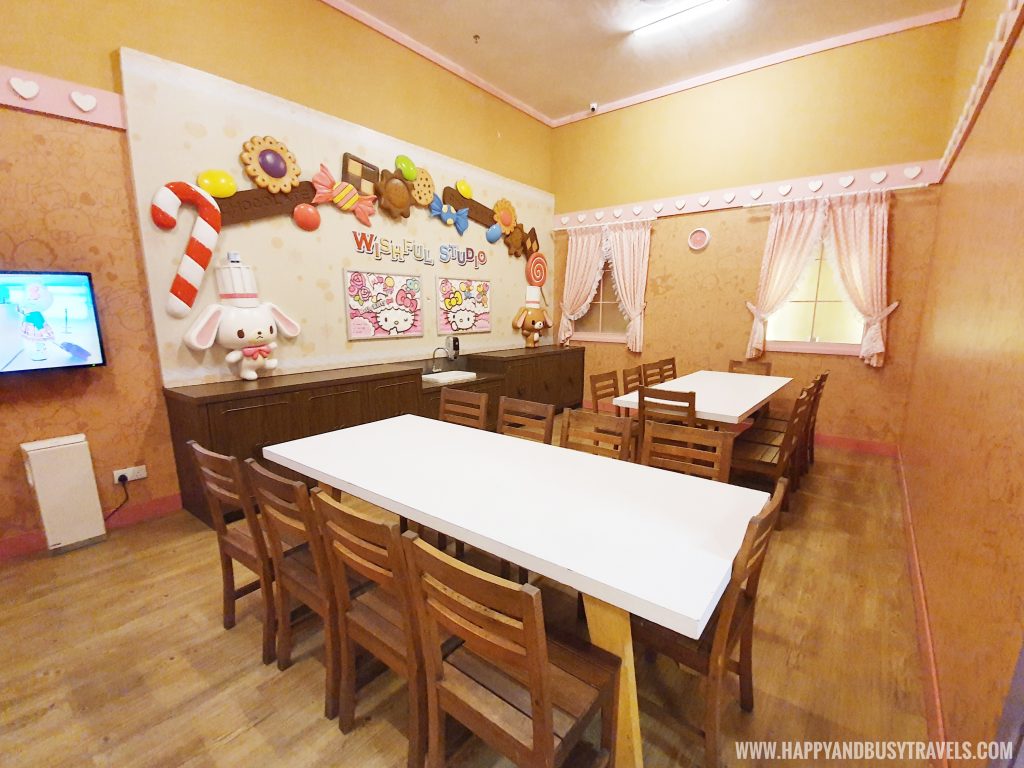 Crown Making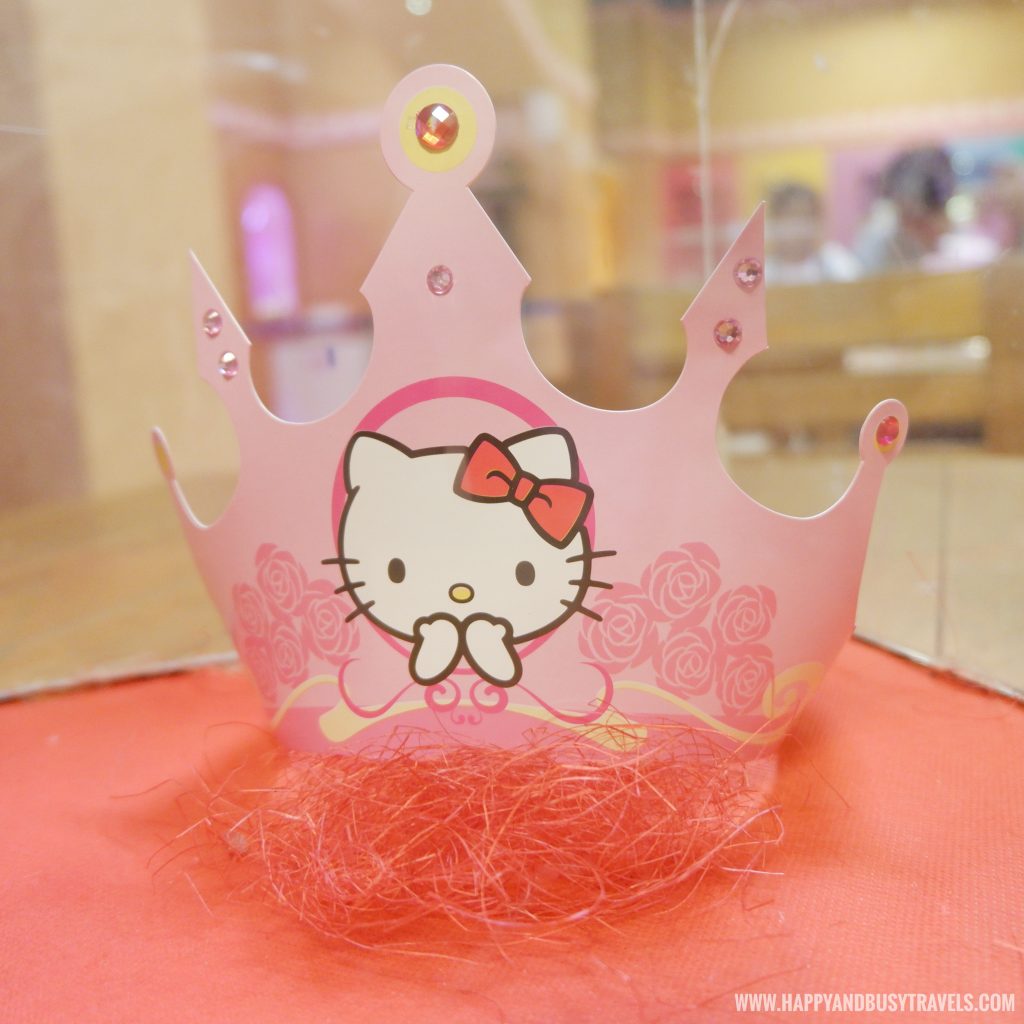 We got a spot in the studio, then the lady gave us two sets of crown making materials.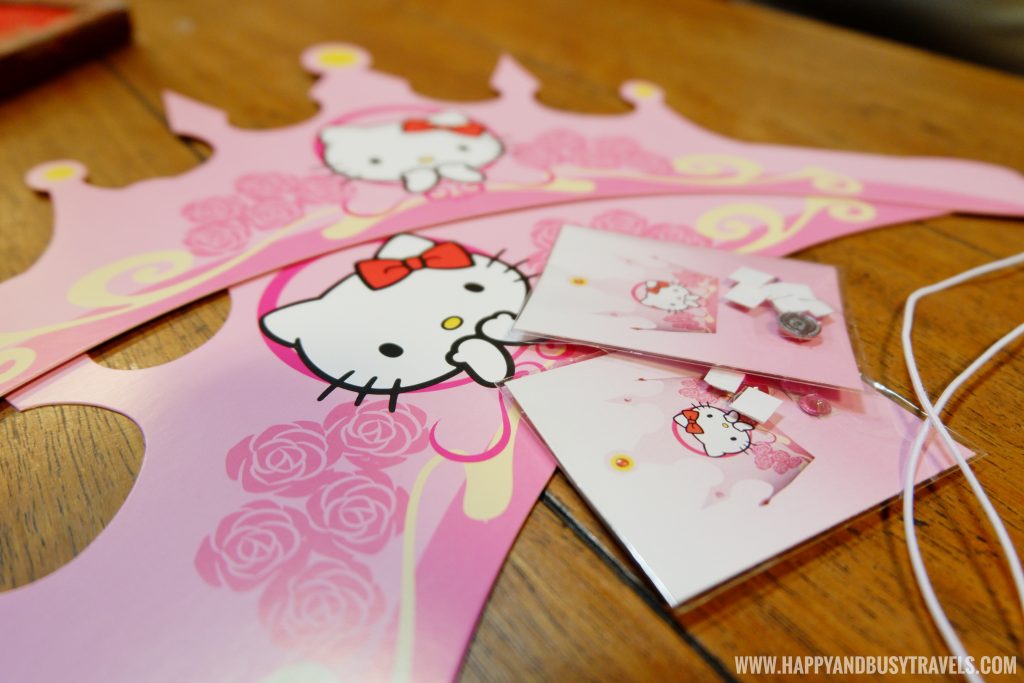 The set contains a paper cut out of a crown, elastic rope, and jewels.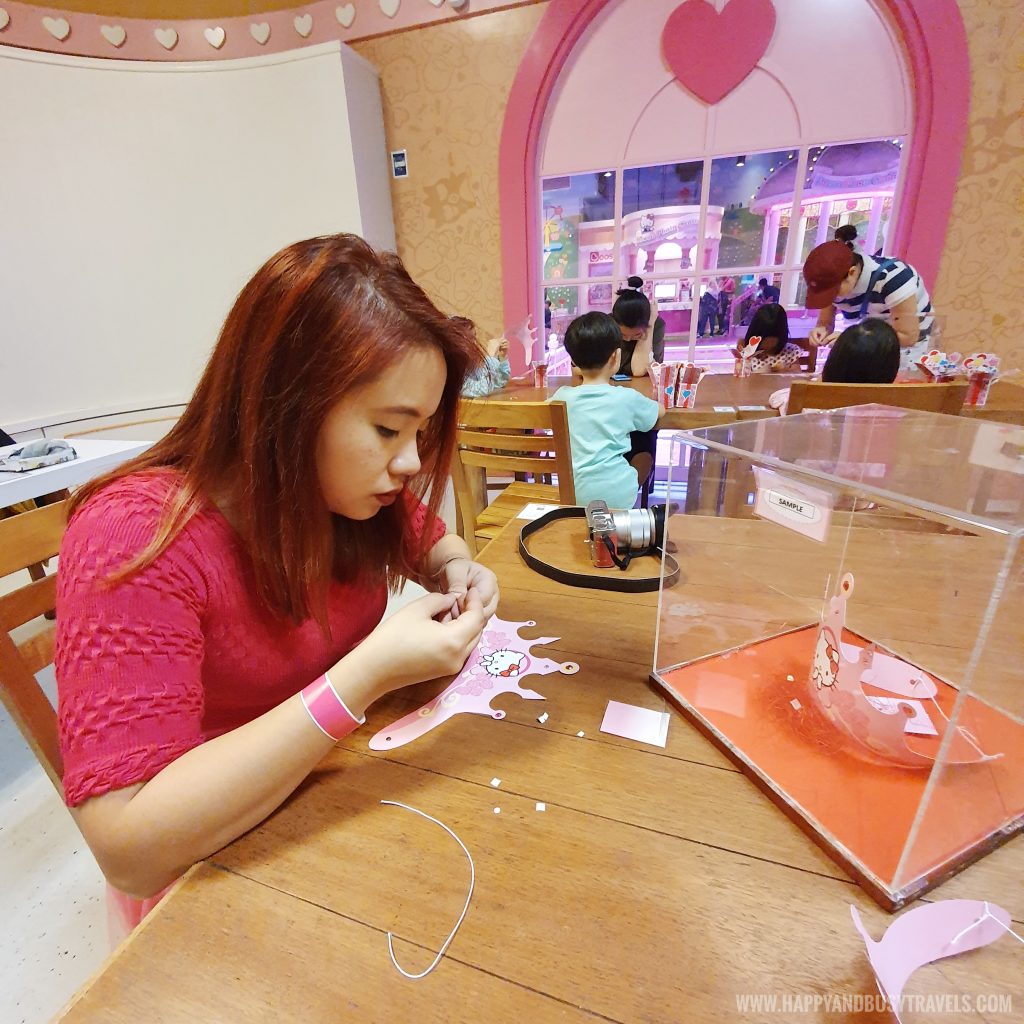 Pop Up Box Card
This one is another cute artsy thing that we have to do, a Pop Up Box Card.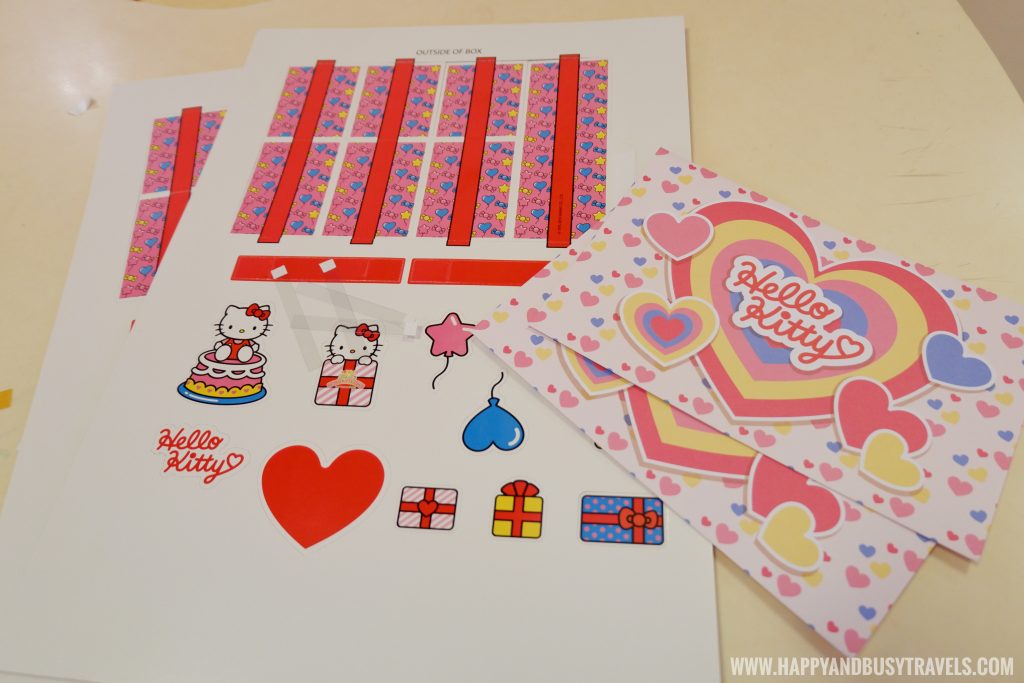 The set of materials that was given to us includes an envelope, a cardboard with pre-cut drawings and double sided tapes, and a transparent sheet with double sided tape.
If you are having troubles doing the Pop Up Box Card by just looking at the sample, you can use this instruction card.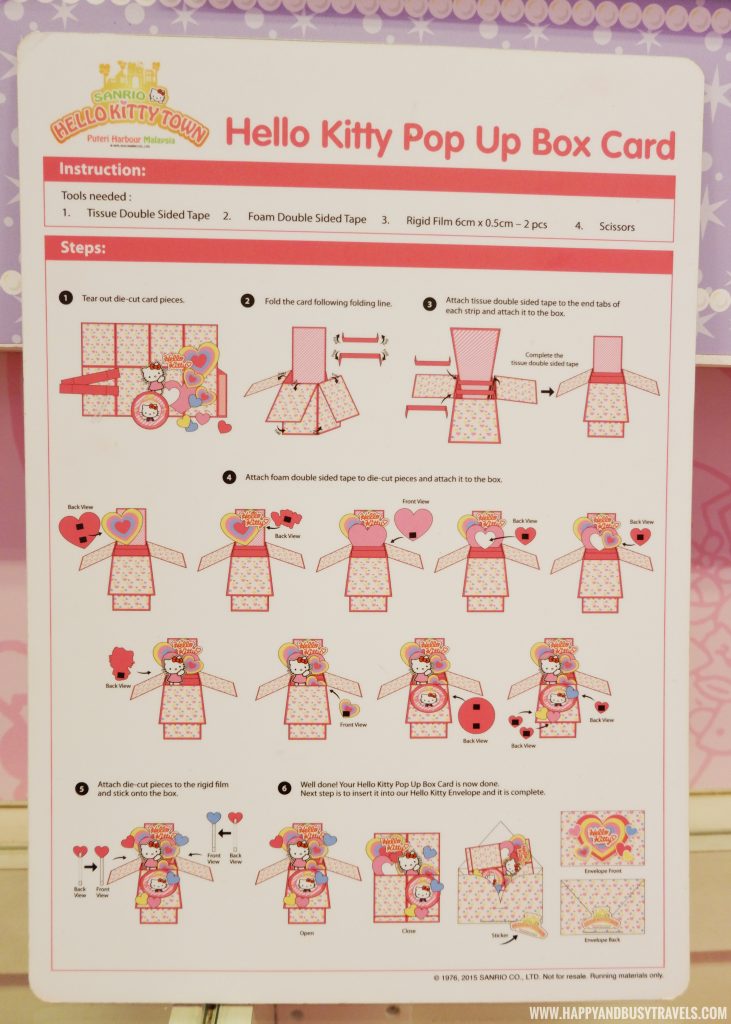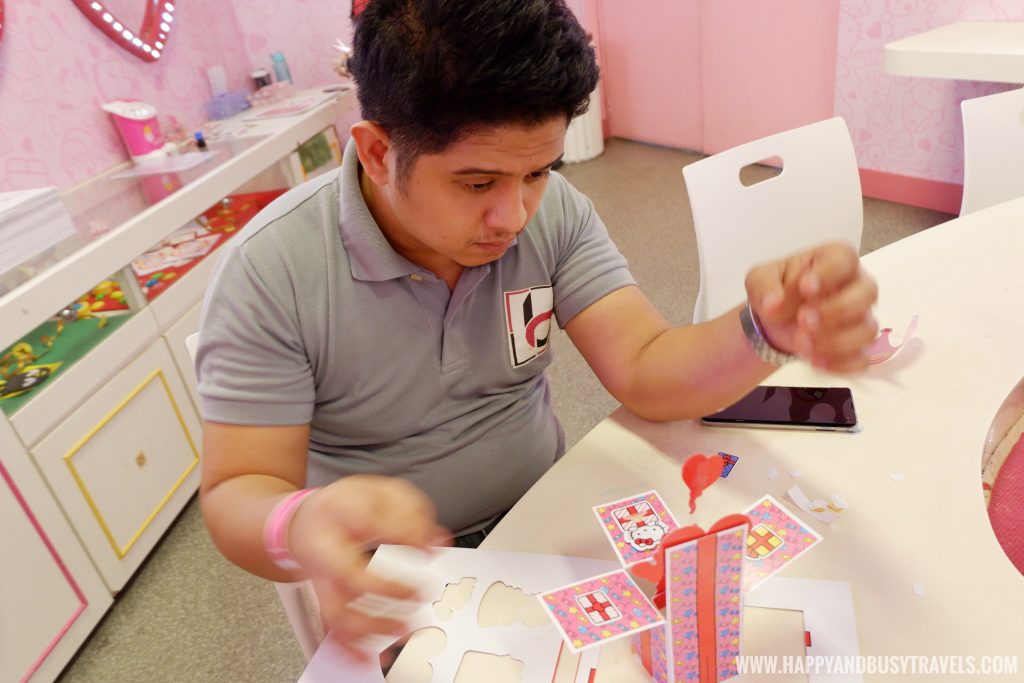 Here is our pop up boxes, I (Happy) copied the sample, then Busy created his own design.
Pin Making
Lastly, we created our own pins. Here is the pin that we have to draw or write on.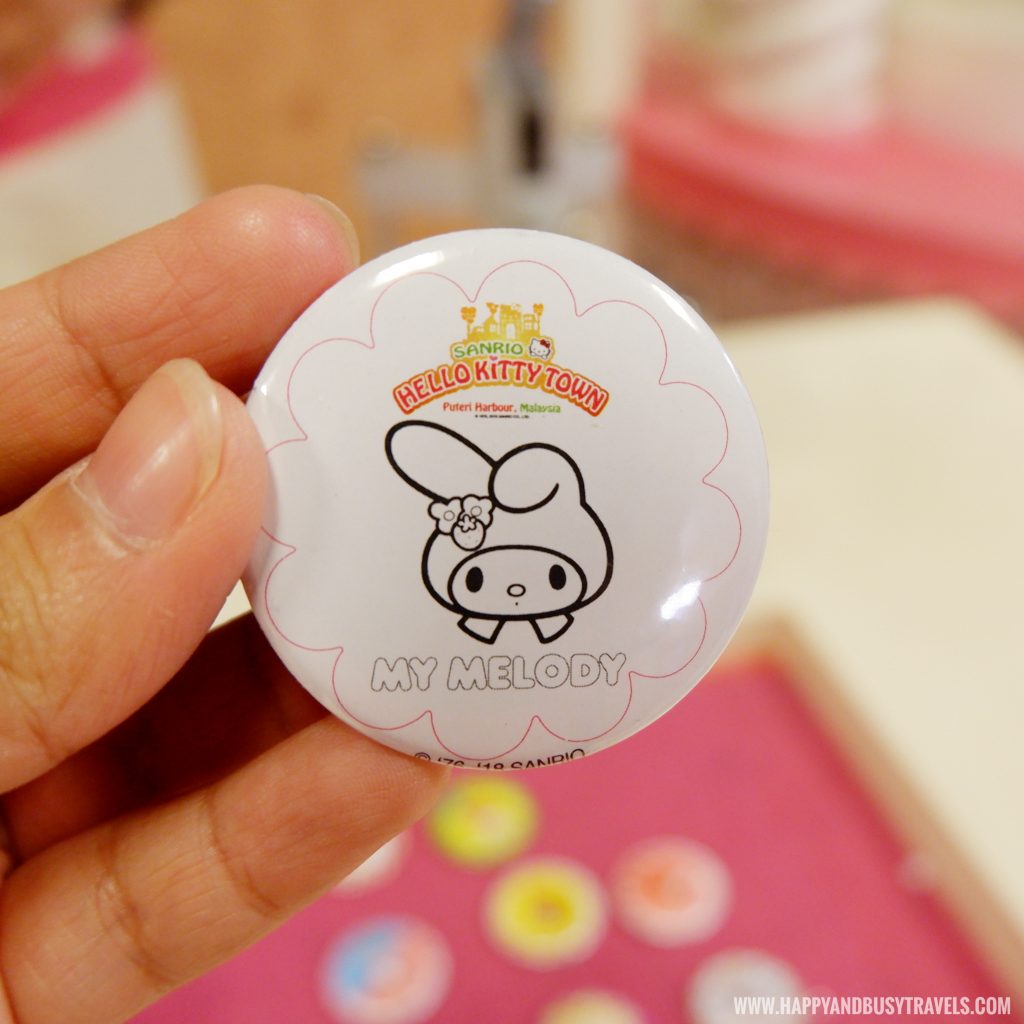 You can create your own design, or stick with the classics. At first, I just wanted to stick with the classics….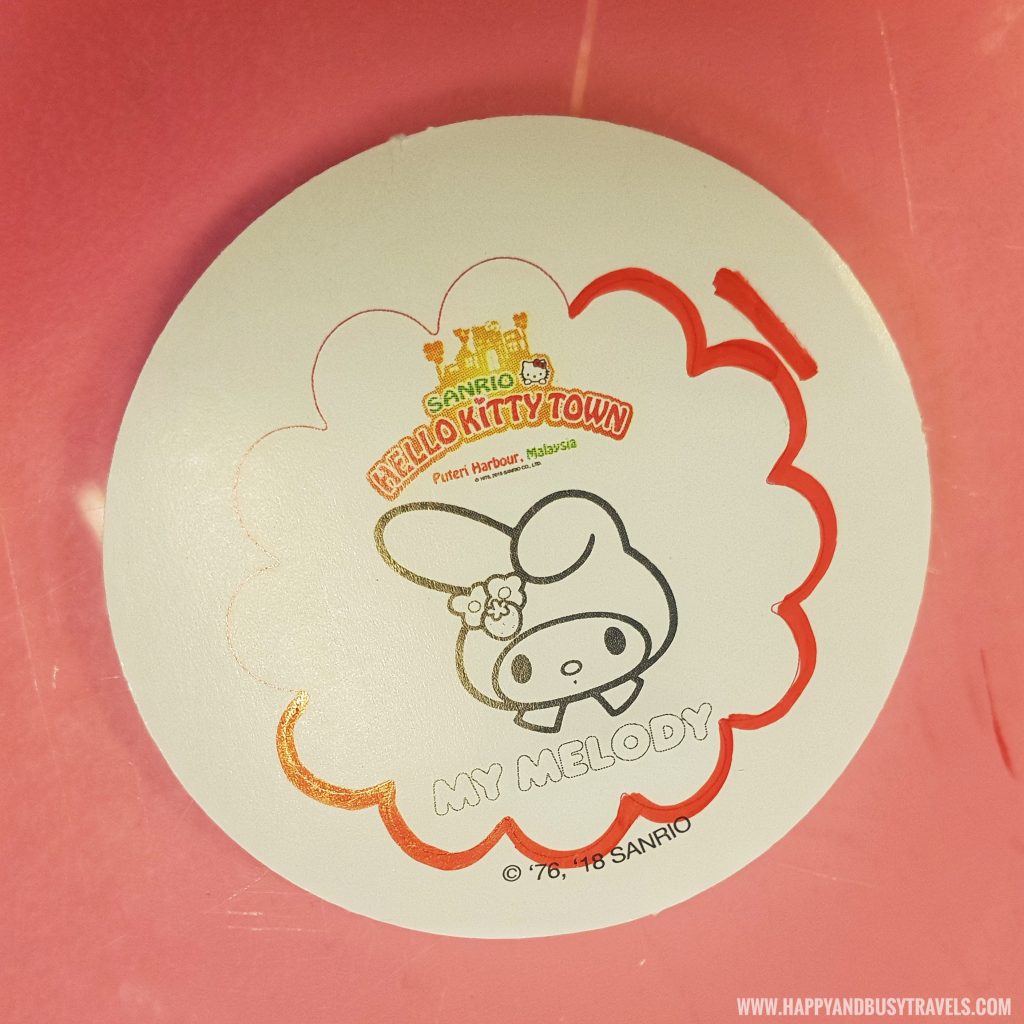 But I ended up writing something in the middle hahha. Here is the finished product.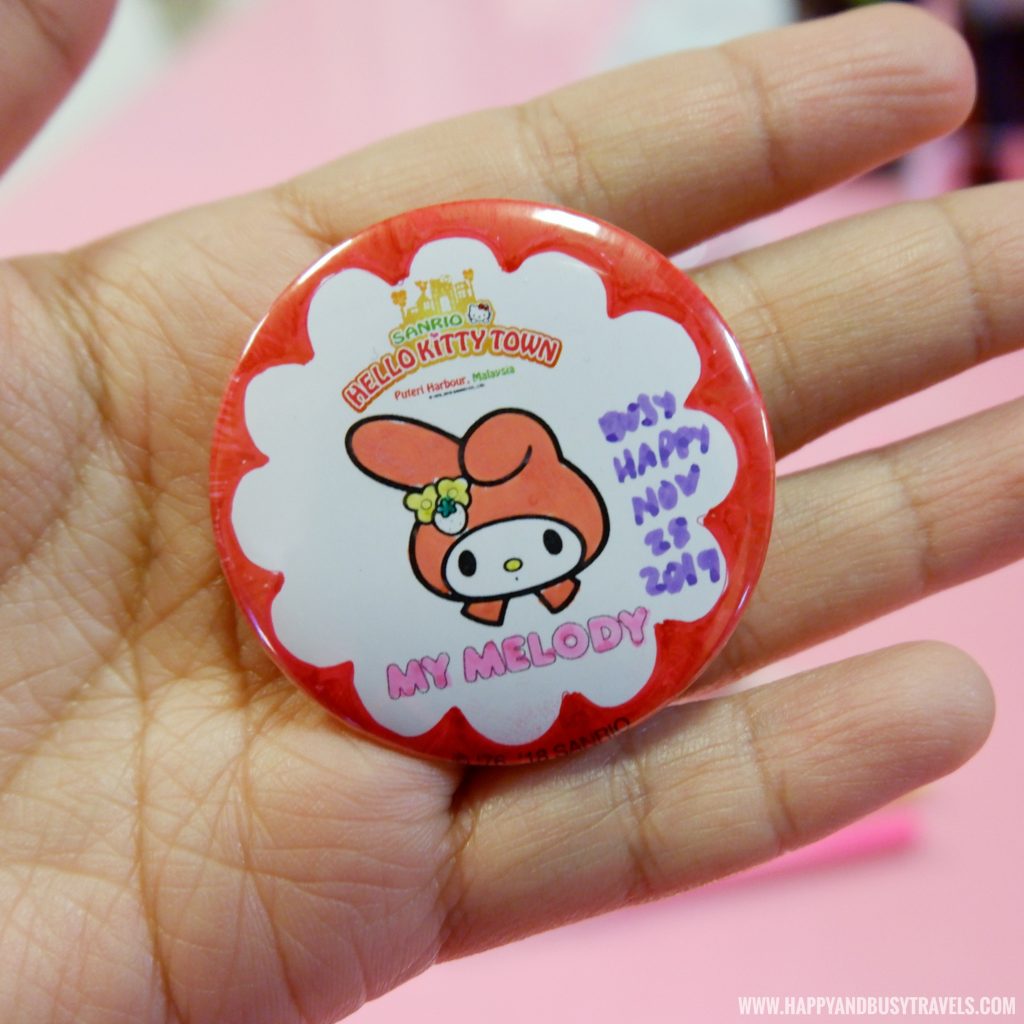 Cinamoroll Cafe
Cinamoroll Cafe is just one of the two cafes in the area.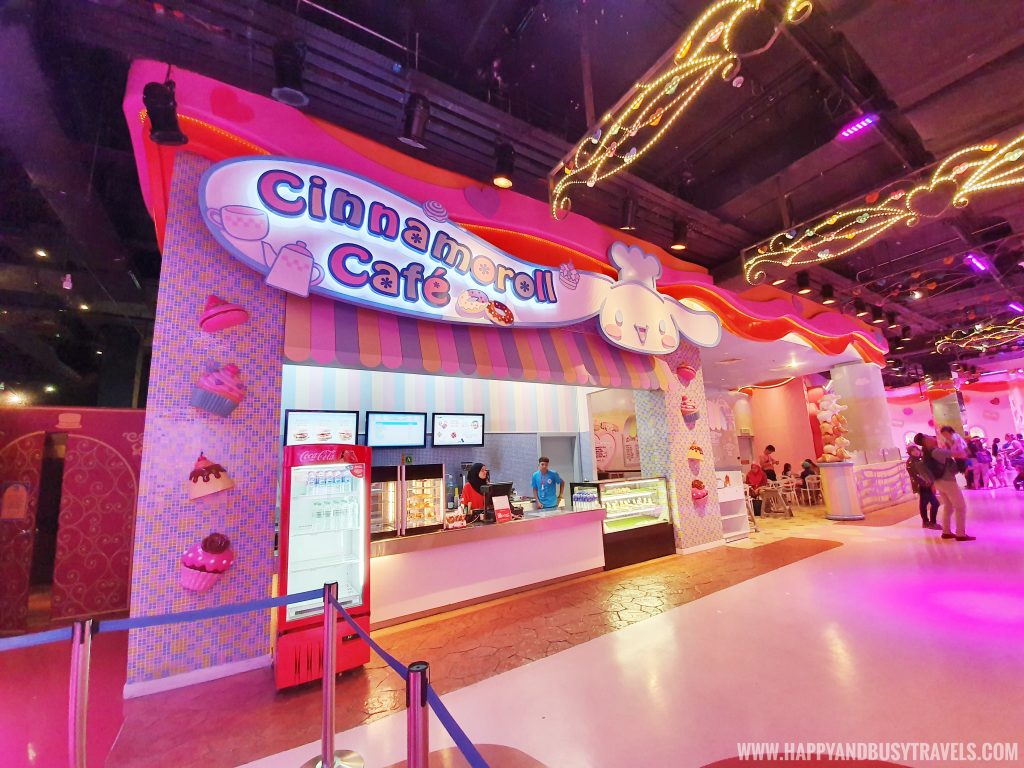 We didn't buy anything from it because we want to eat in the other cafe…
Red Bow Cafe
This is the cafe that we want to eat at because, of course, it is Hello Kitty!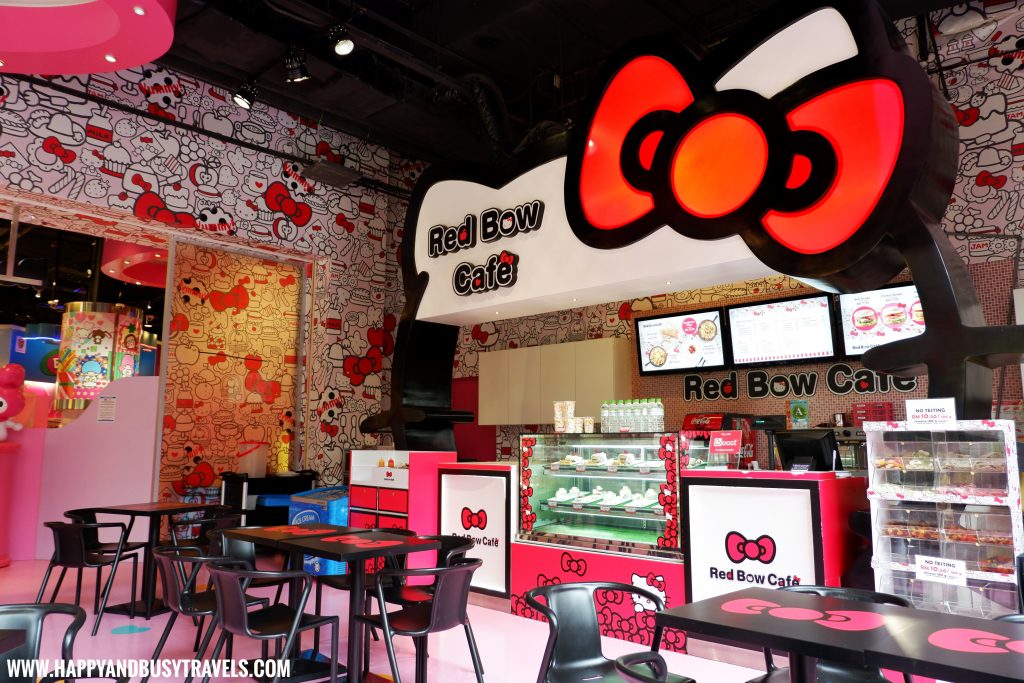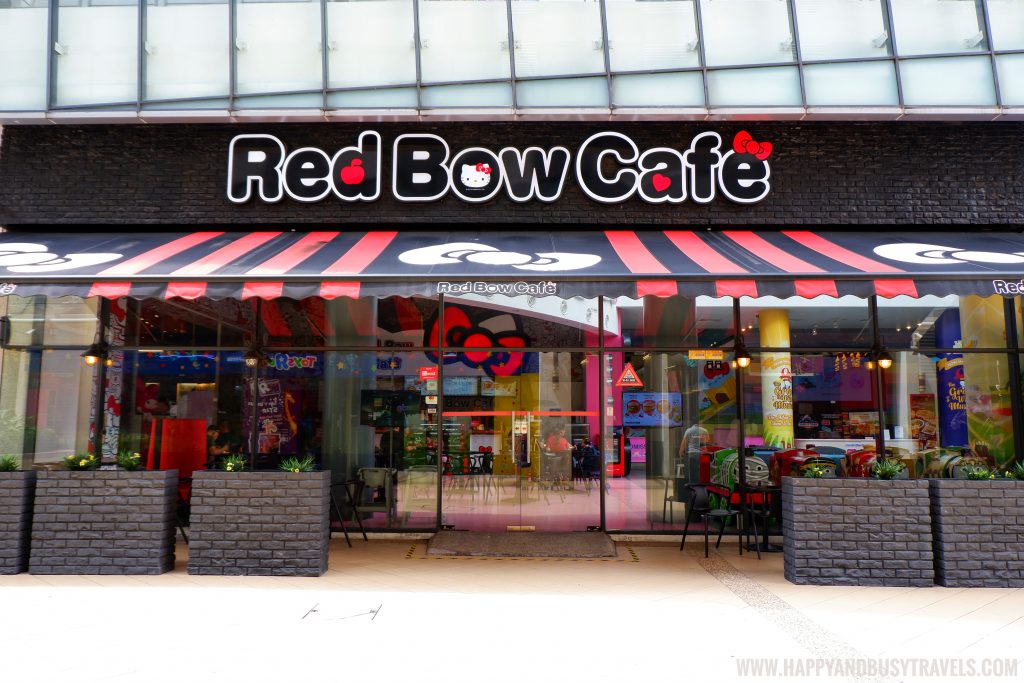 The iconic big Hello Kitty structure is just right on the side of the Red Bow Cafe.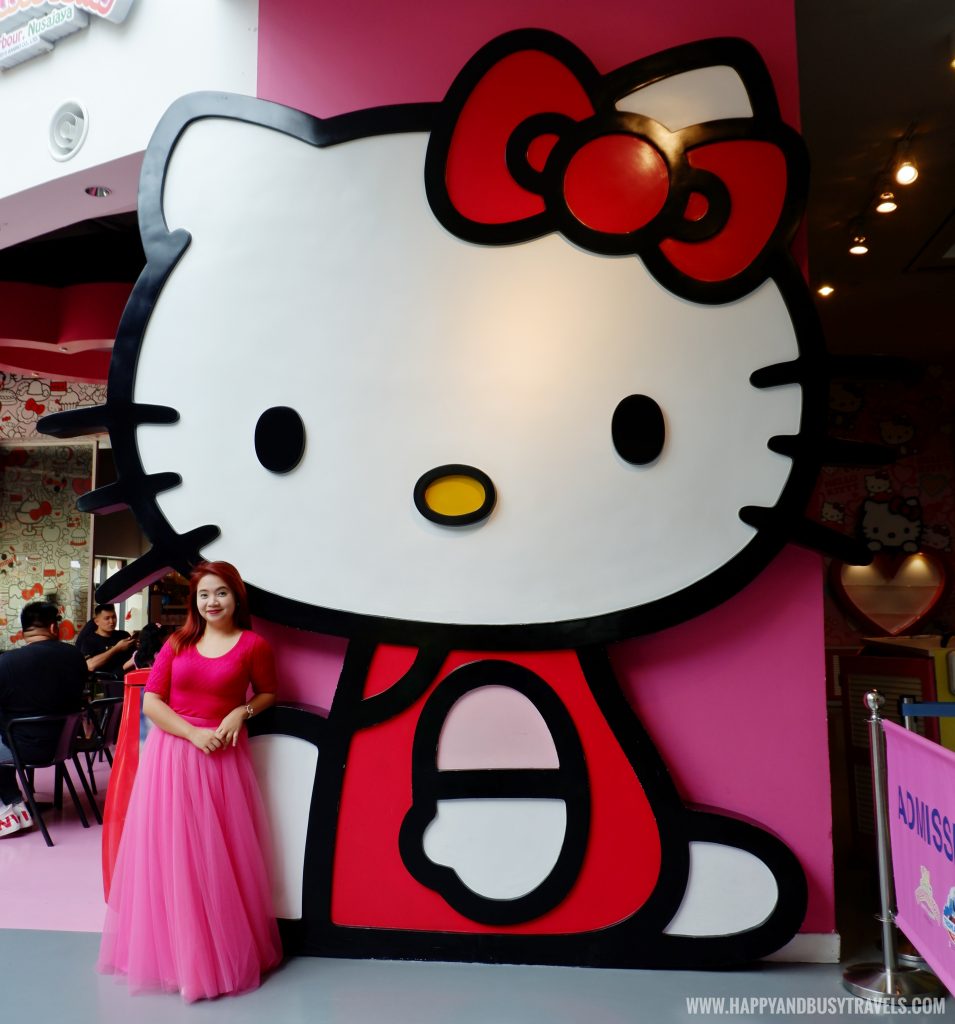 Red Bow Cafe is a self-service cafe, so we have to go to the counter, order, and get our food and drinks.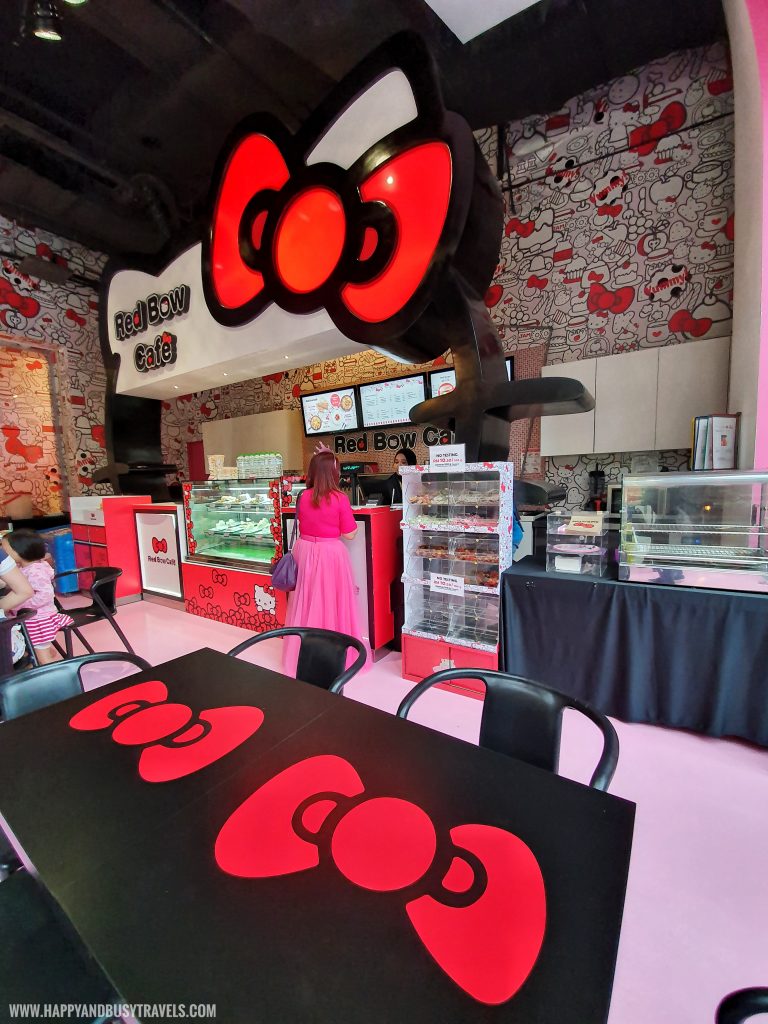 Here's what Busy got, he ordered a meal with Fried Chicken, Crispy Pork Skin, rice, salad, and a sunny side up egg.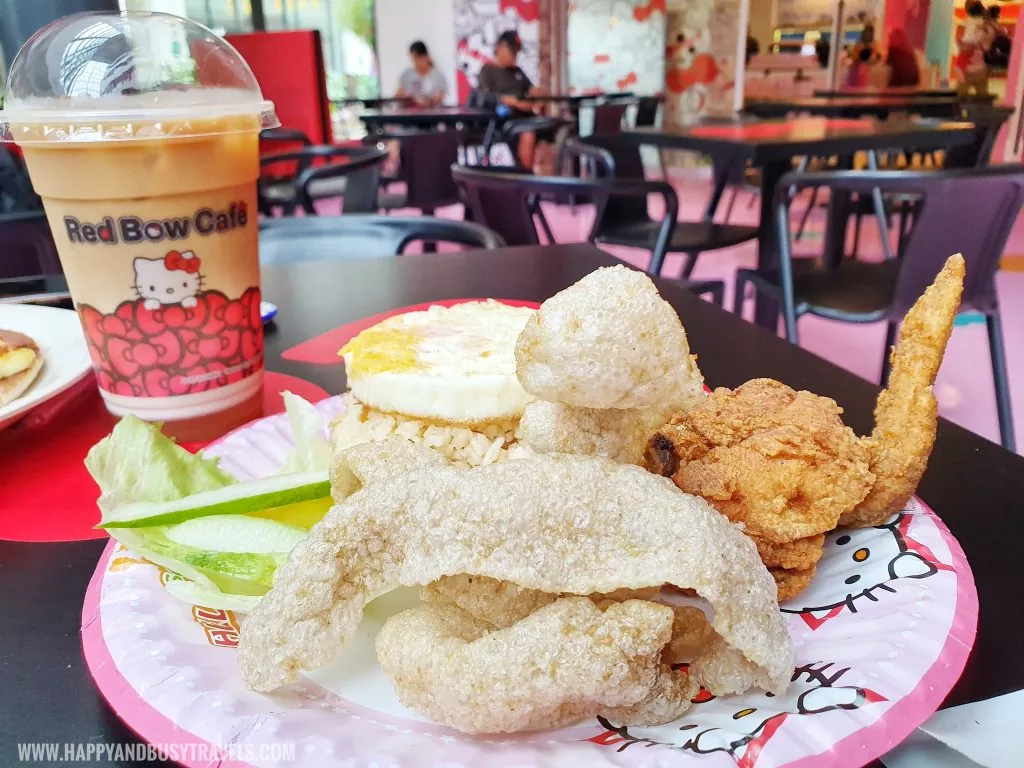 Me, I ordered the pizza. It was big, I didn't realized it while ordering because the price is affordable.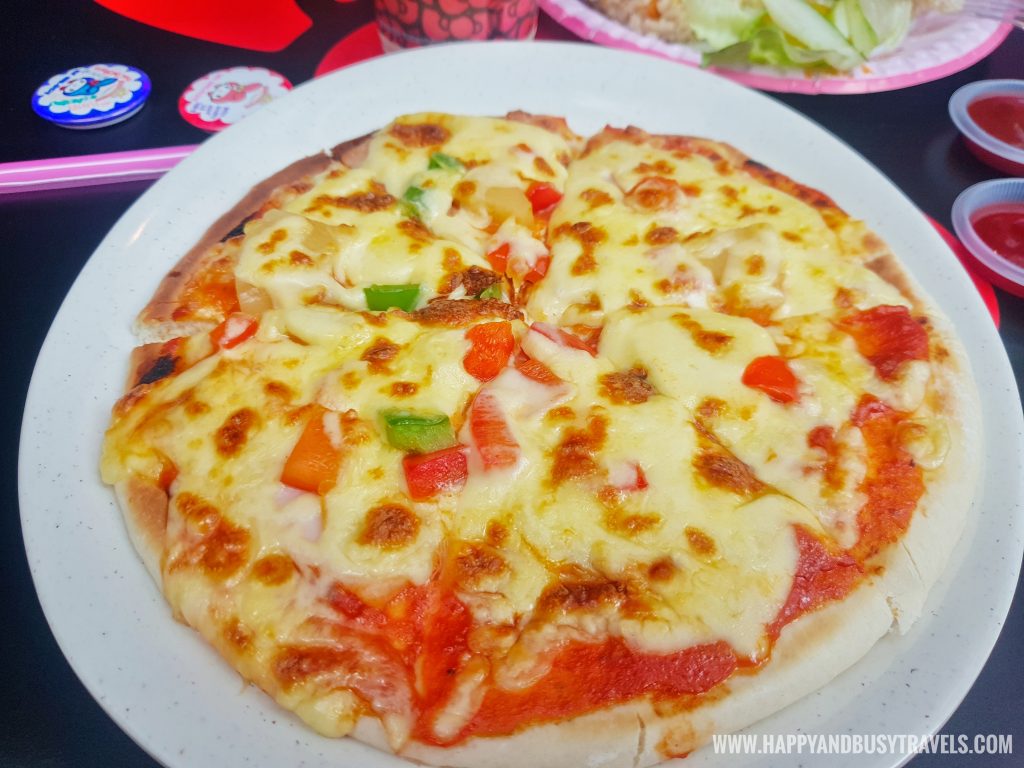 For desert, we ordered Hello Kitty Belgian waffle, with ice cream and marshmallows on the side.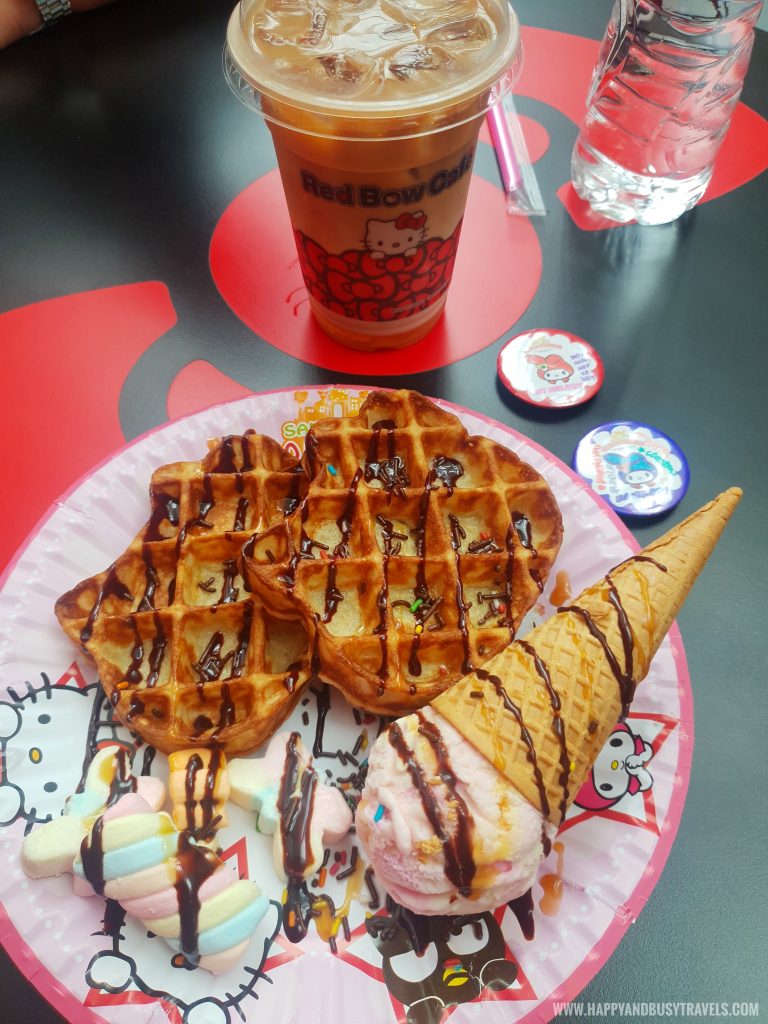 Then, I also ordered iced coffee even though Busy and I do not usually drink coffee because I want the plastic cup. I even washed it and brought it back home to our country. 😆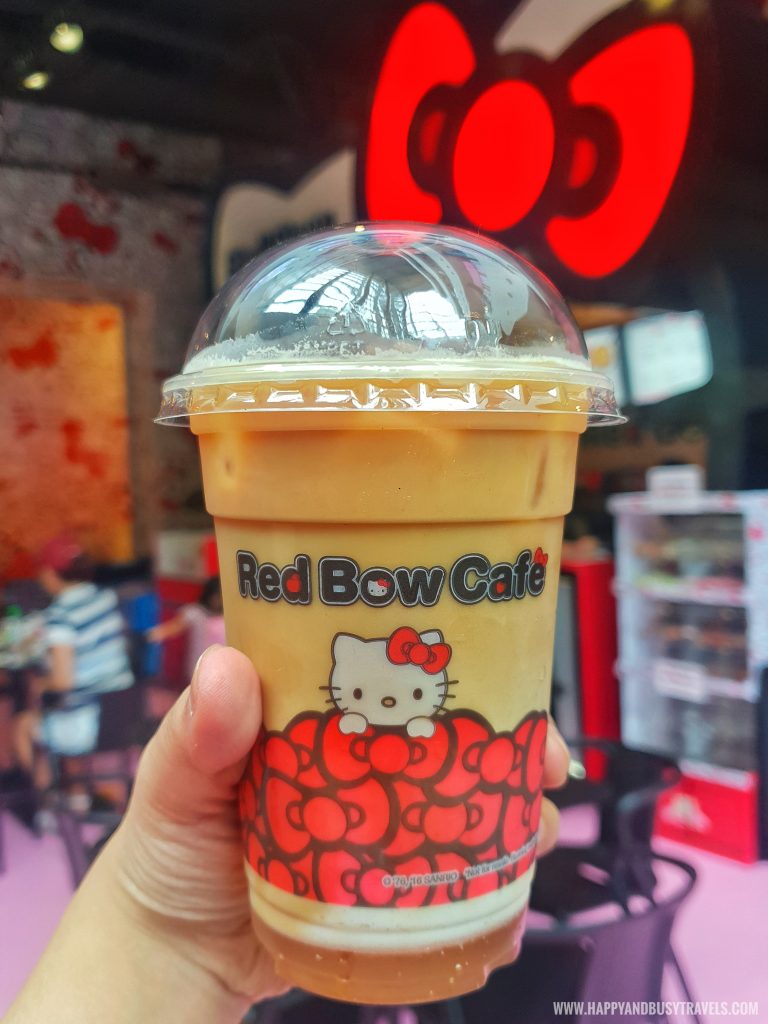 A lot of cakes are also available in the cafe, here are some of them. All of these costs MYR6 each.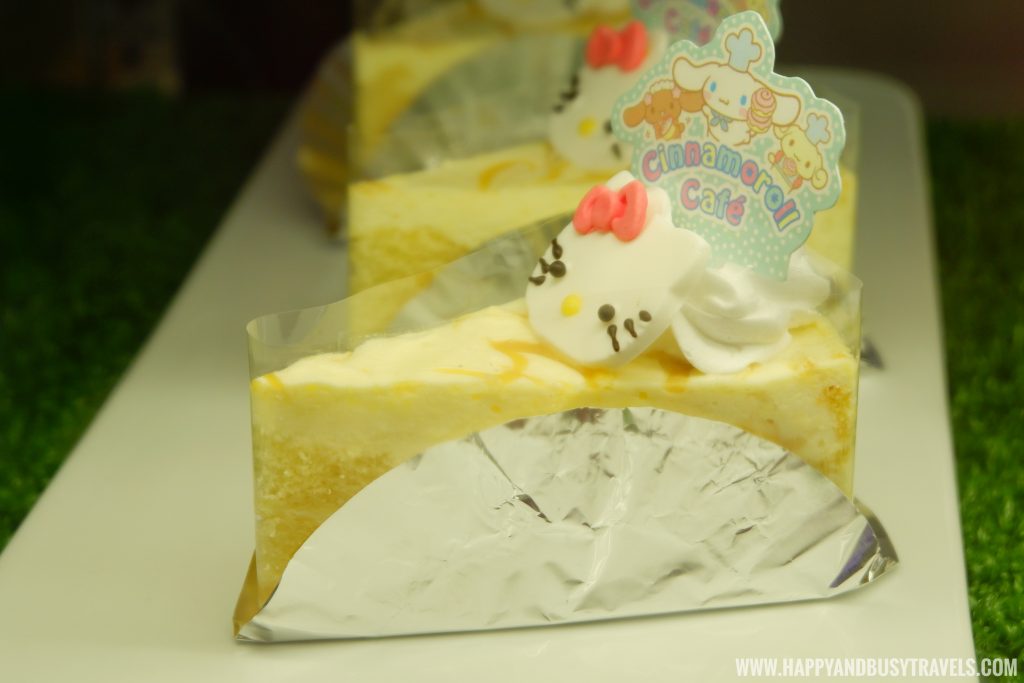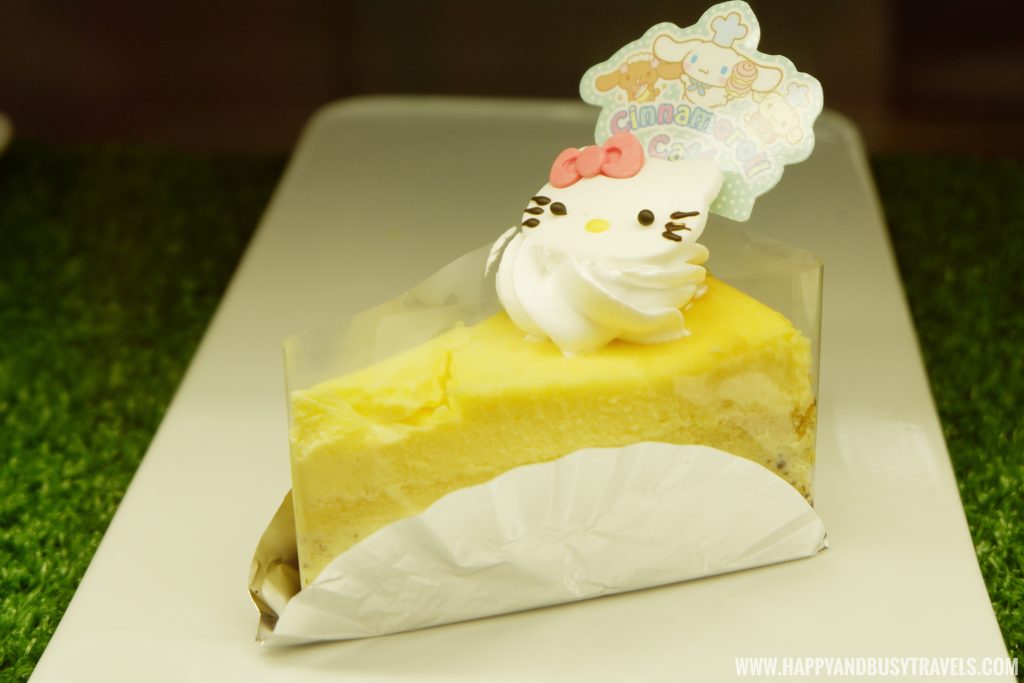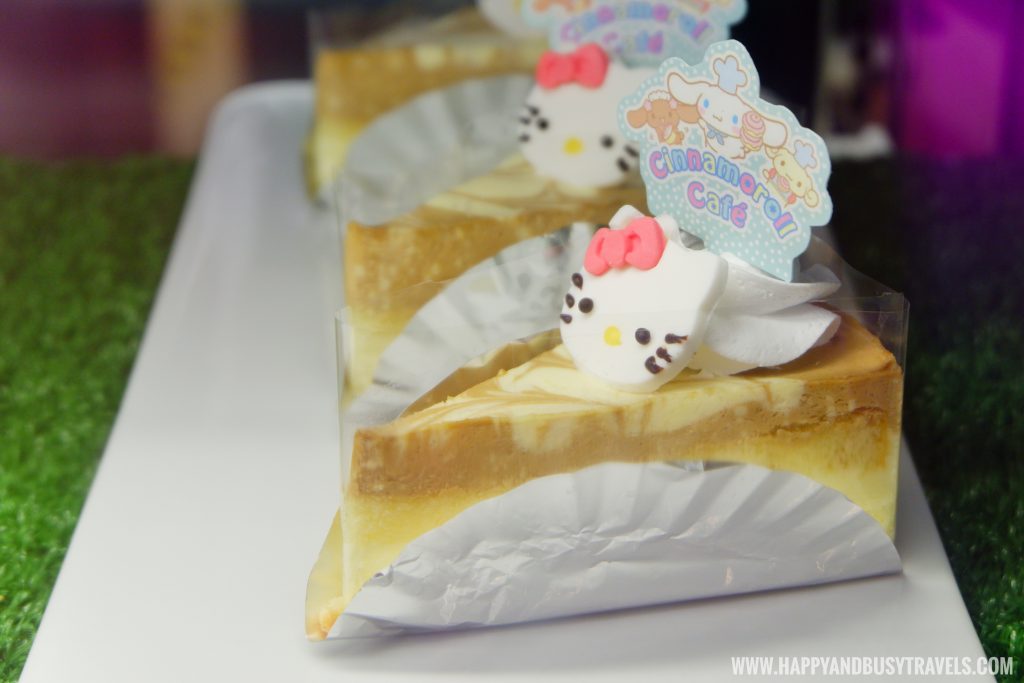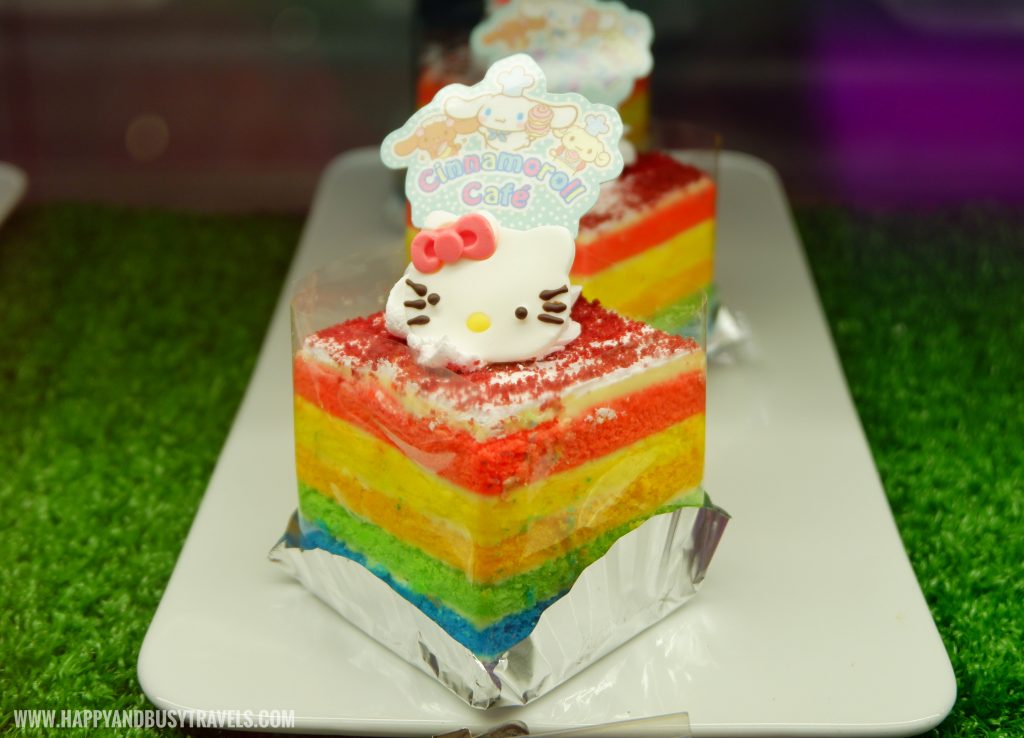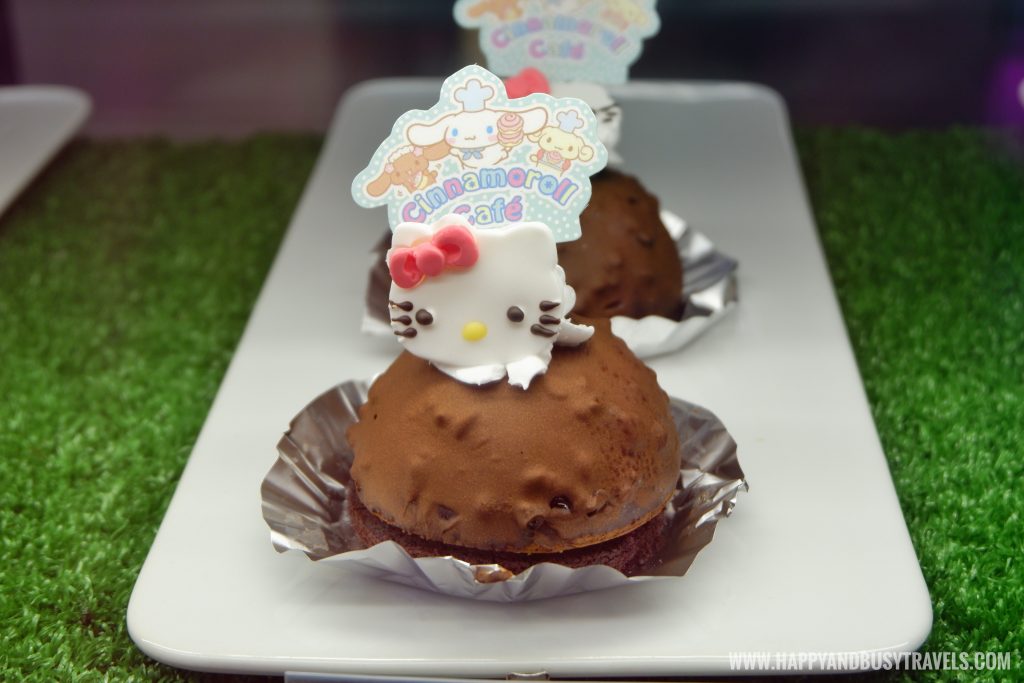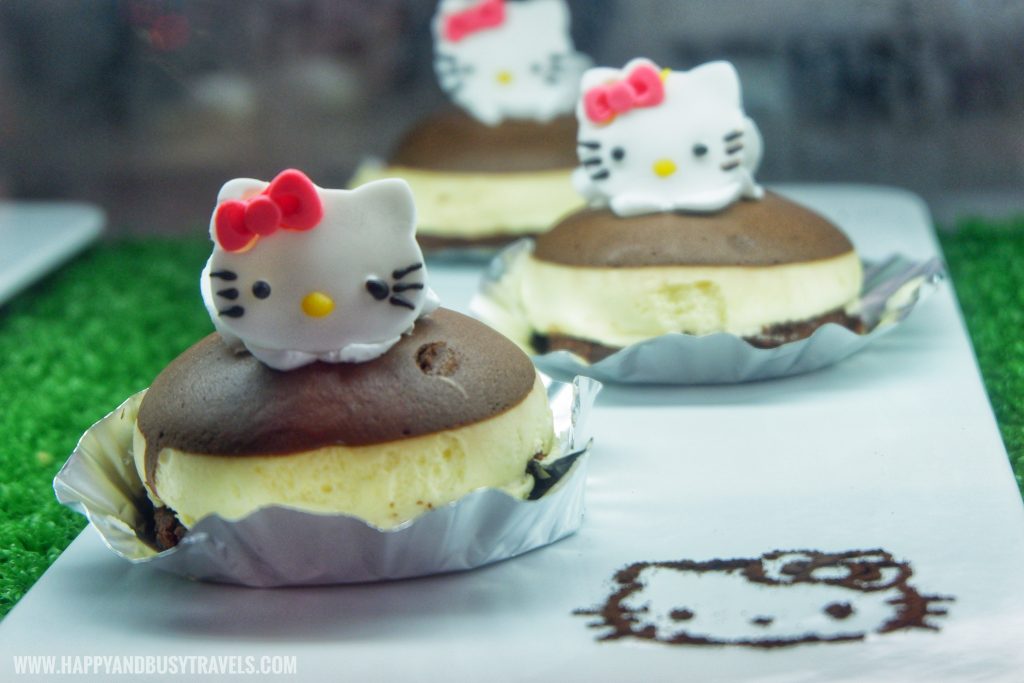 End of our Visit in Hello Kitty Town
There were really sweet memories while visiting (and after) Hello Kitty Town. First of all, it was a birthday gift to me by Busy. I was really surprised and cried a little with tears of joy while we had our dinner on my birthday. He never fail to surprise and make me happy. Second, the theme park made me feel like a kid again. I joined all of the activities, and tried everything inside.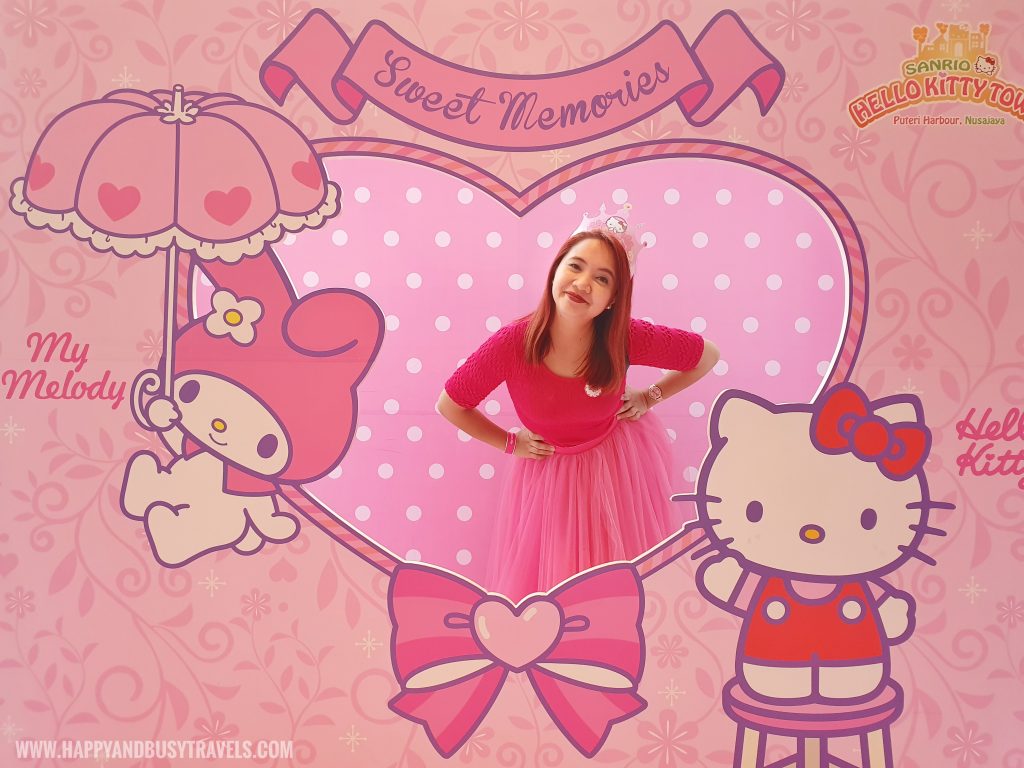 Lastly, while I'm writing this blog… now… I am emotional. I'm not sure why, but maybe because I really had fun in Hello Kitty Town and this theme park is already permanently close. This will be very memorable for me, even though I'm an adult now, I still love Hello Kitty.
Happy and Busy's Smileys for Hello Kitty Town
Fun


Perfect! I had fun all the way!
Location


It is located in a not so touristy area, but it is just near Legoland.
Value for Money 


Visiting Hello Kitty town is worth every penny. Plus, the entrance ticket is really affordable.
Ambiance


There are a lot of Hello Kitty as expected!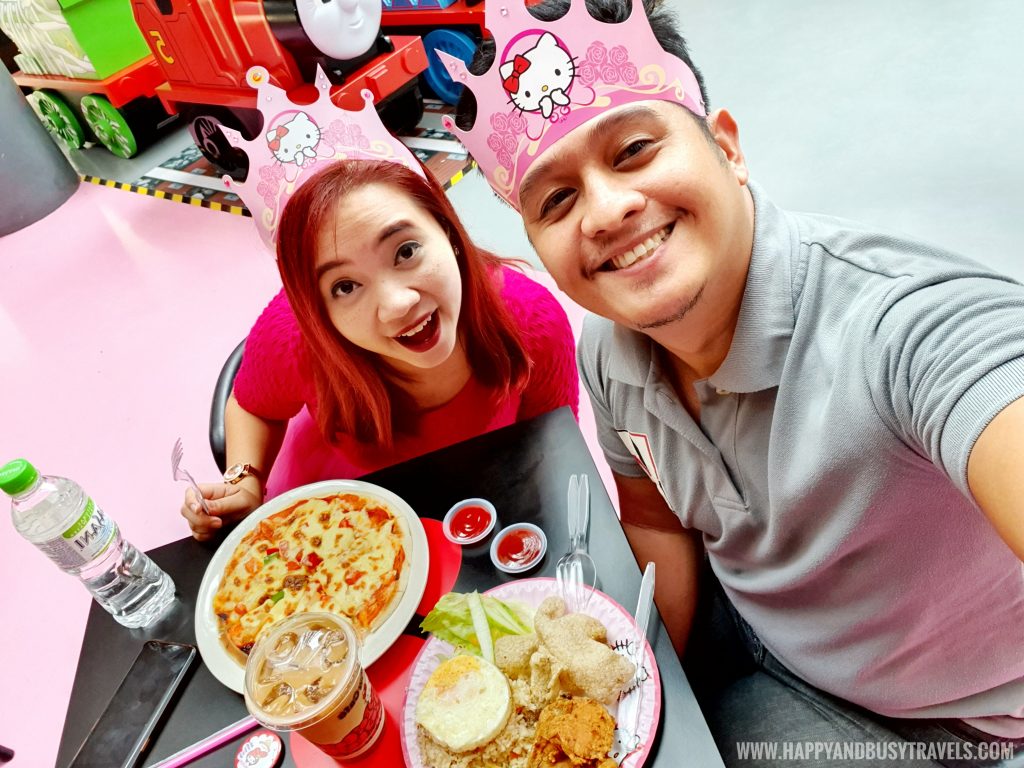 More reviews at https://happyandbusytravels.com/category/