Yey! Busy and I were back in Tagaytay again hahaha as usual. For those who wonder why are we always here, Tagaytay is just a few minutes away form our home ? This time we saw Hirasei Japanese Restaurant in Tagaytay. It's a new restaurant, they opened in January 2018.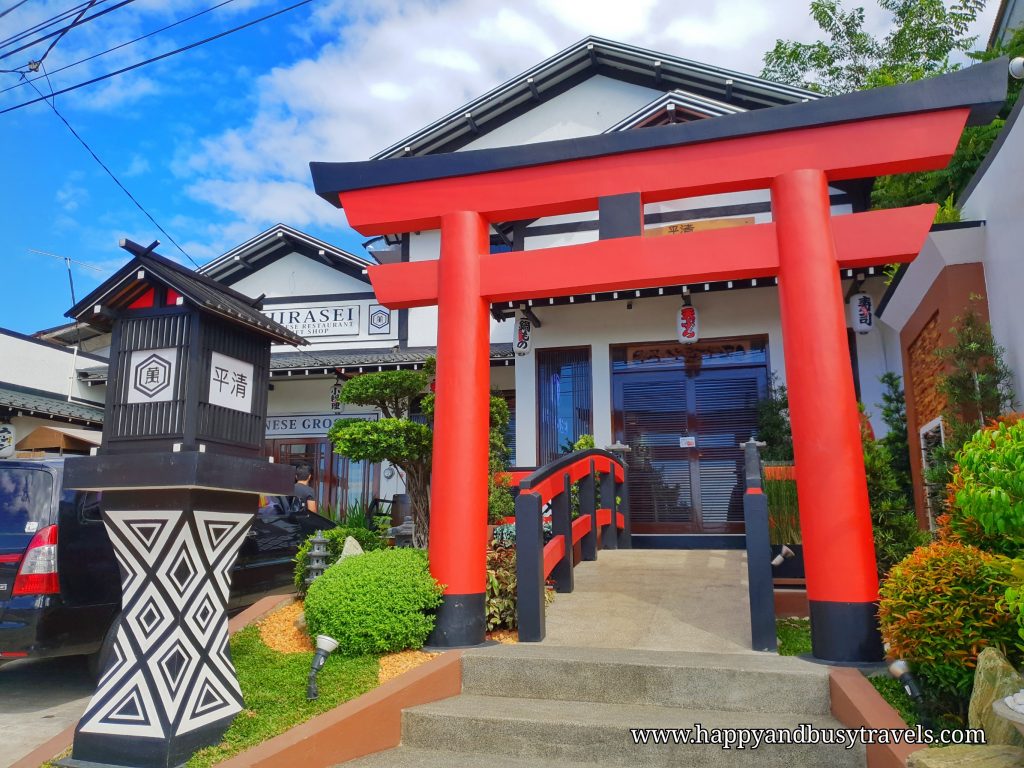 Facebook: https://www.facebook.com/hiraseiph/
Contact details: (+63 46) 412 – 3781 ; +63 927 954 9542 ; [email protected]
Address: Tagaytay-Nasugbu Highway (Infront of Royale Tagaytay Estates)
We were cruising through Tagaytay-Nasugbu Highway, then boom! haha we saw the Hirasei Japanese Restaurant from our left side.  It's not hard to see the restaurant because it really stands out. I think it's because of the Torii (Japanese Arch).
We parked on their designated parking area, which is just good for 2 cars. If the slots are already taken, you can park your car just beside the highway.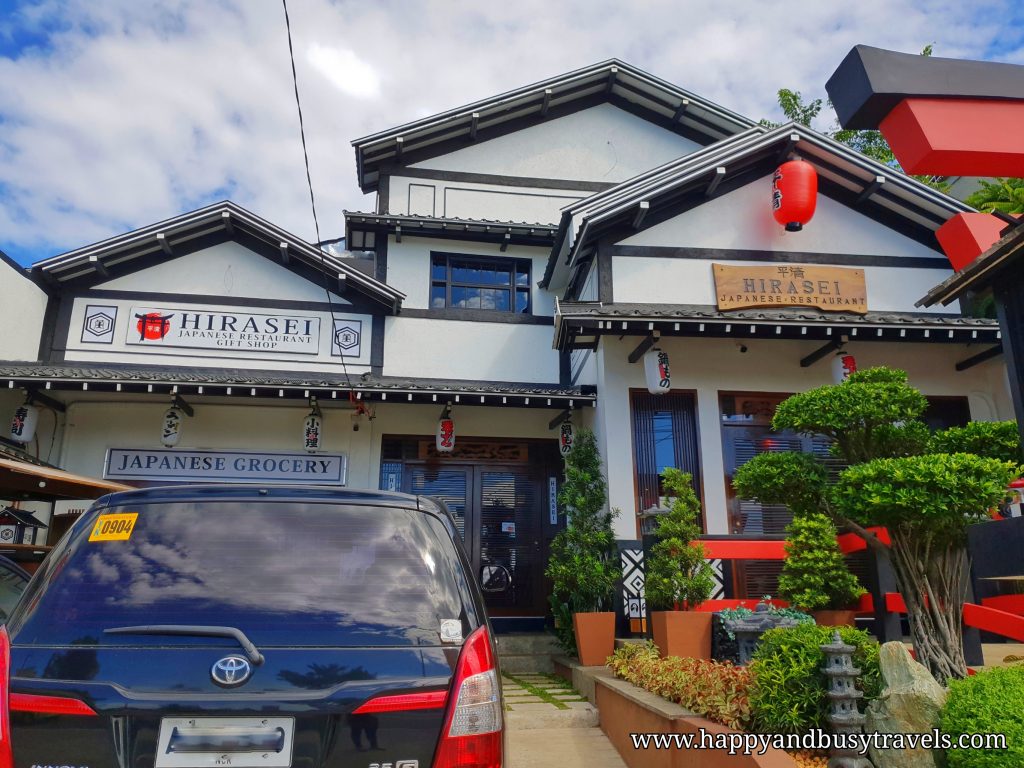 There is also a mini bridge after the Torii and there is a pond with a lot of Koi! (I forgot to take a picture haha)
Inside the restaurant
Inside the restaurant there were a lot of seating options.
You can seat on the usual tables…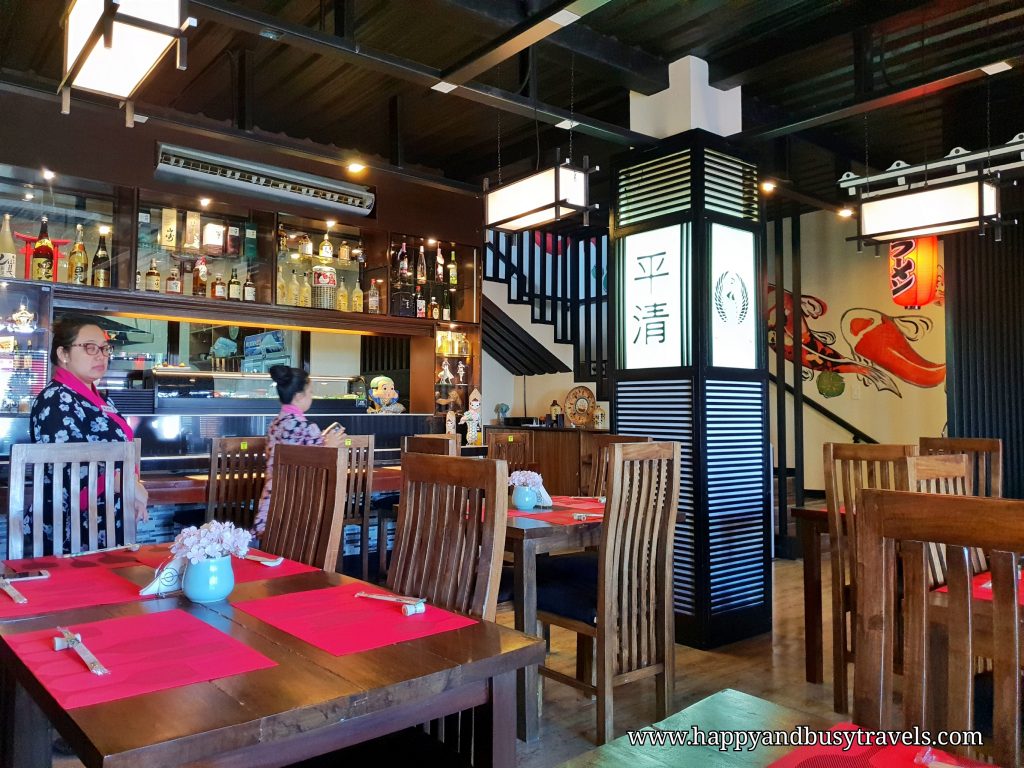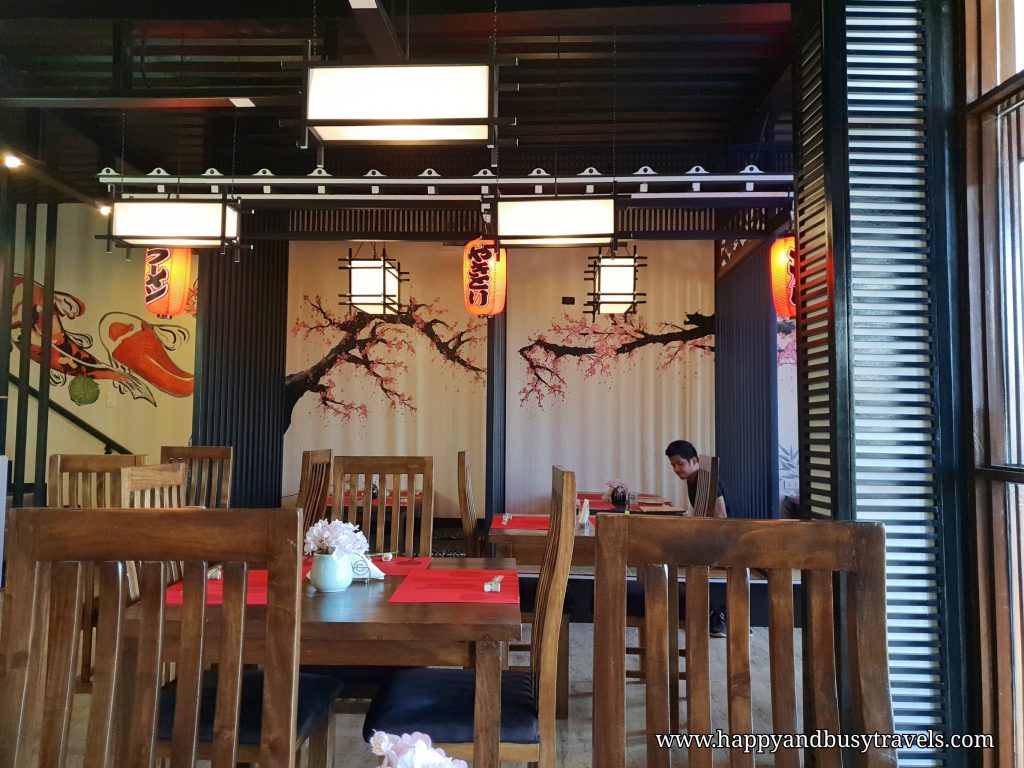 The sushi bar…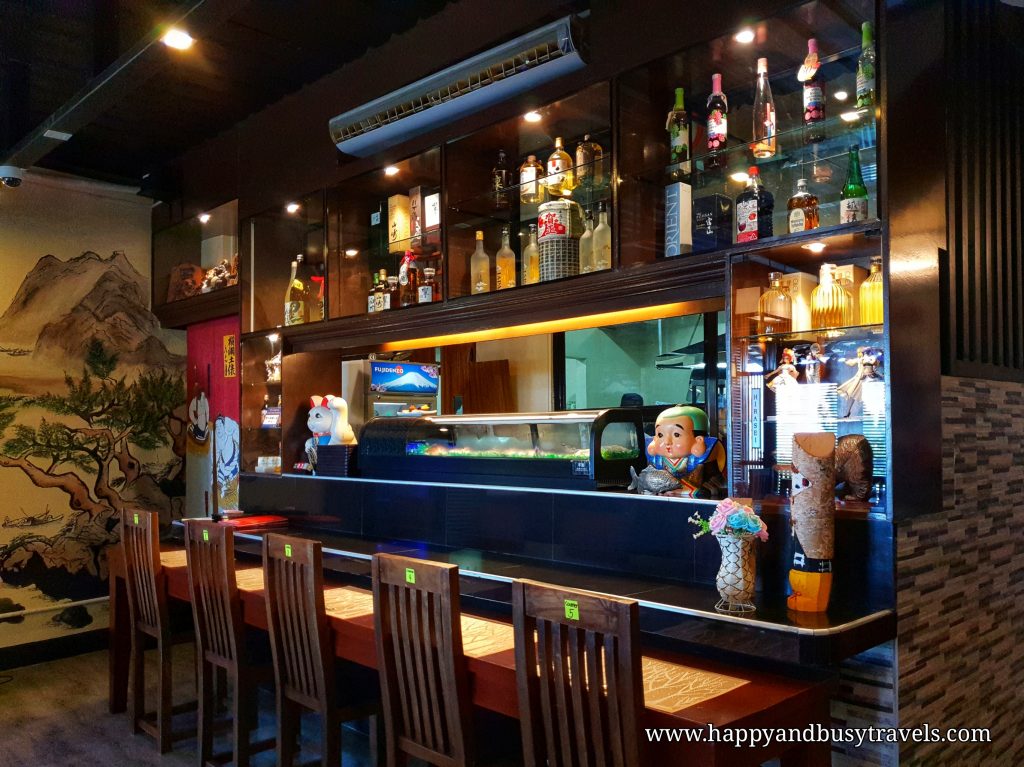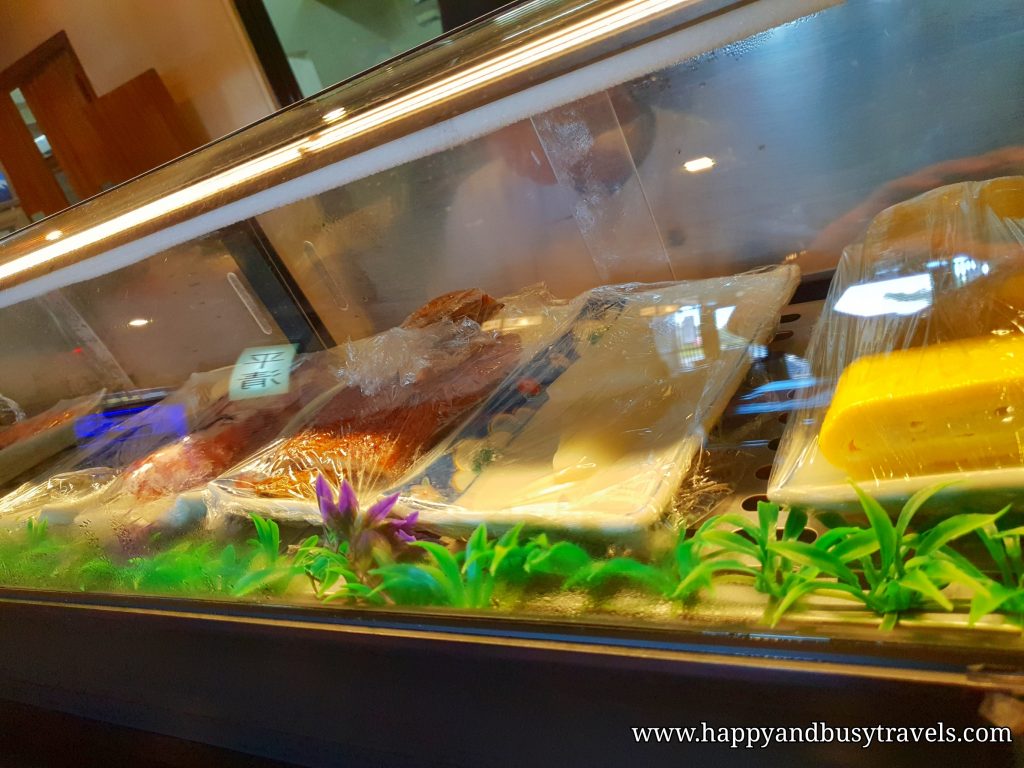 Or the traditional Japanese setting.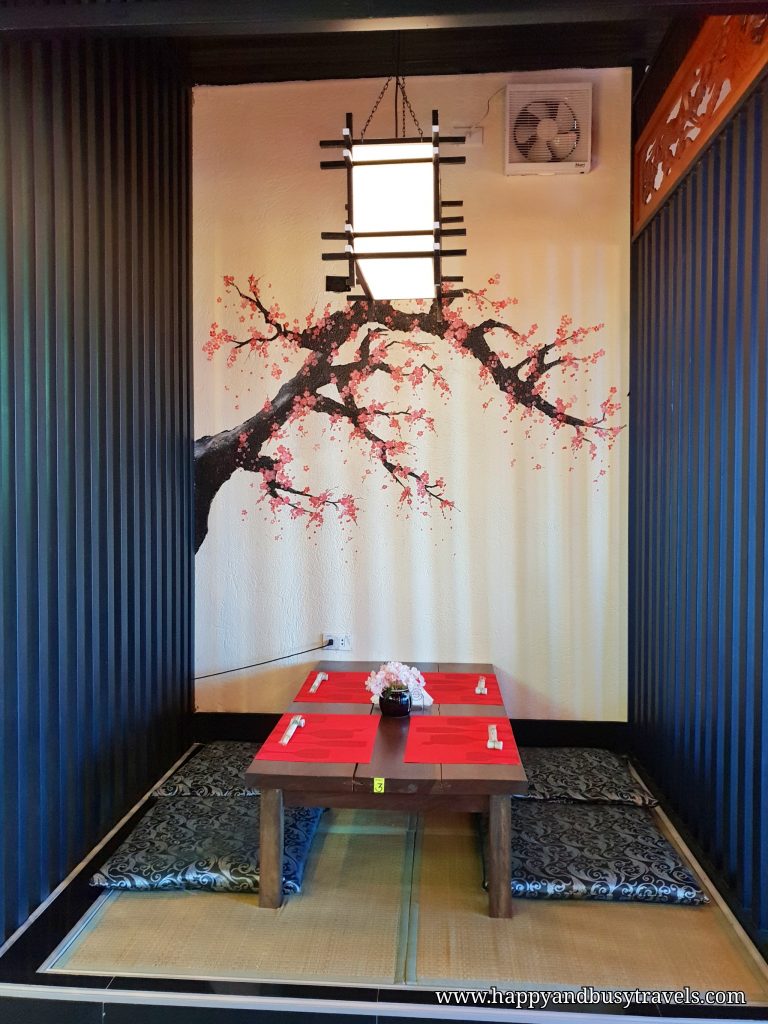 Of course we choose the traditional way ☺ Hello Busy! hahaha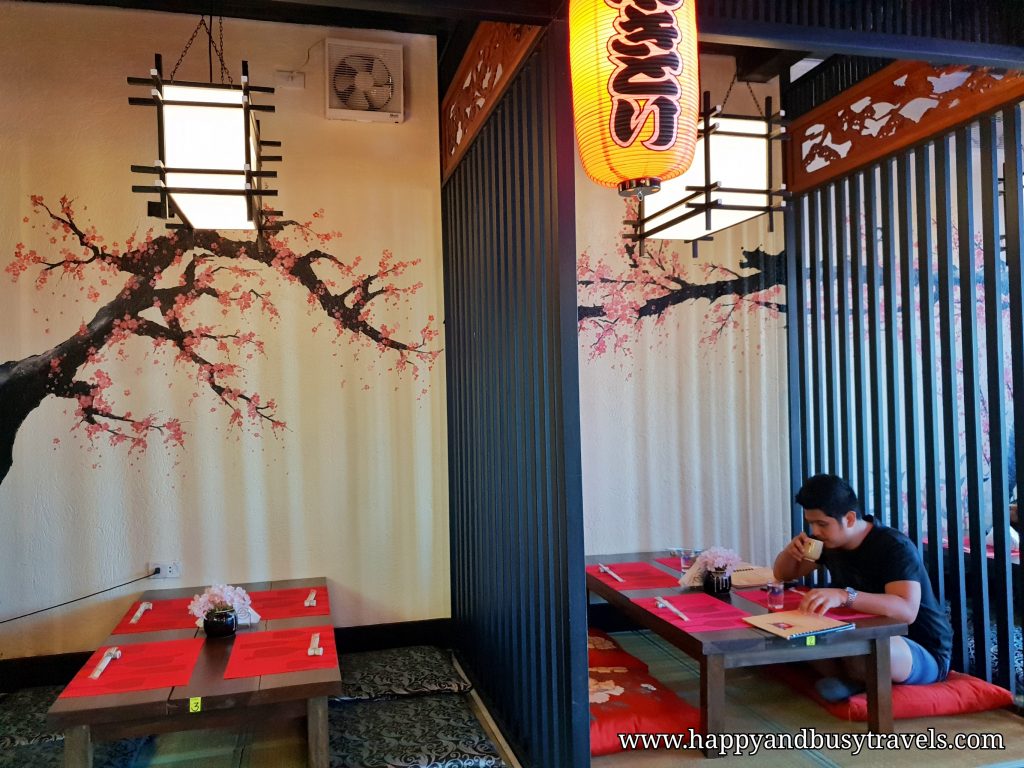 As shown above, Busy is drinking hot tea. This is a complimentary drink from Hirasei Japanese Restaurant.
They also have a second floor, however it is not yet available. It will be used as soon as the construction has finished.
Time to order
Here is the menu of Hirasei Japanese Restaurant.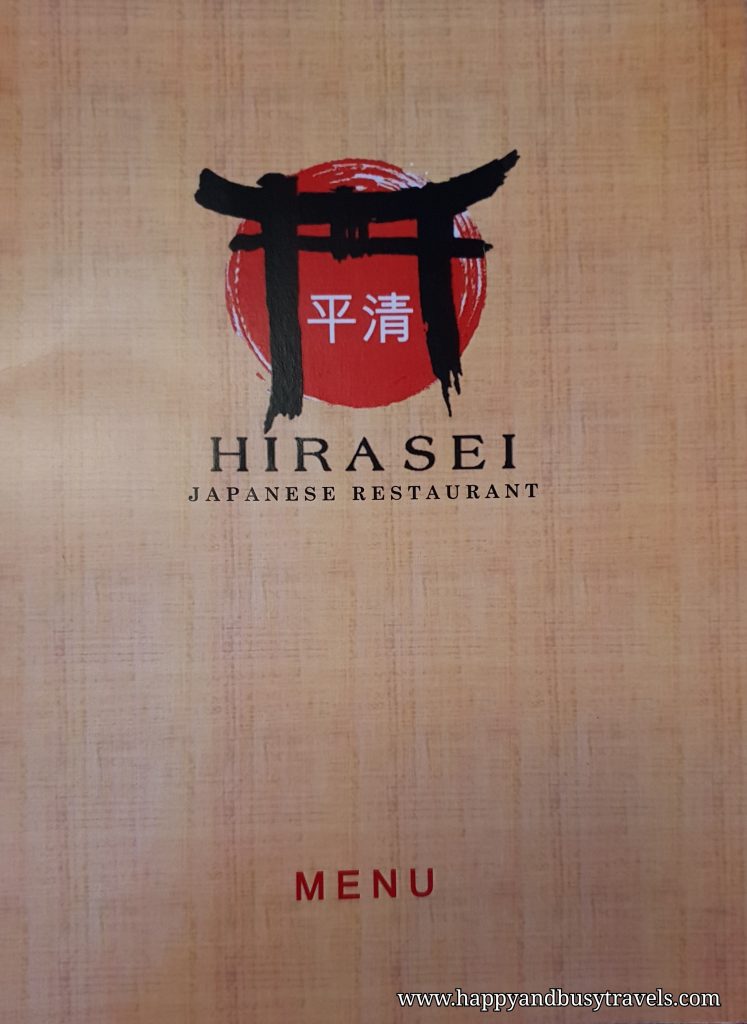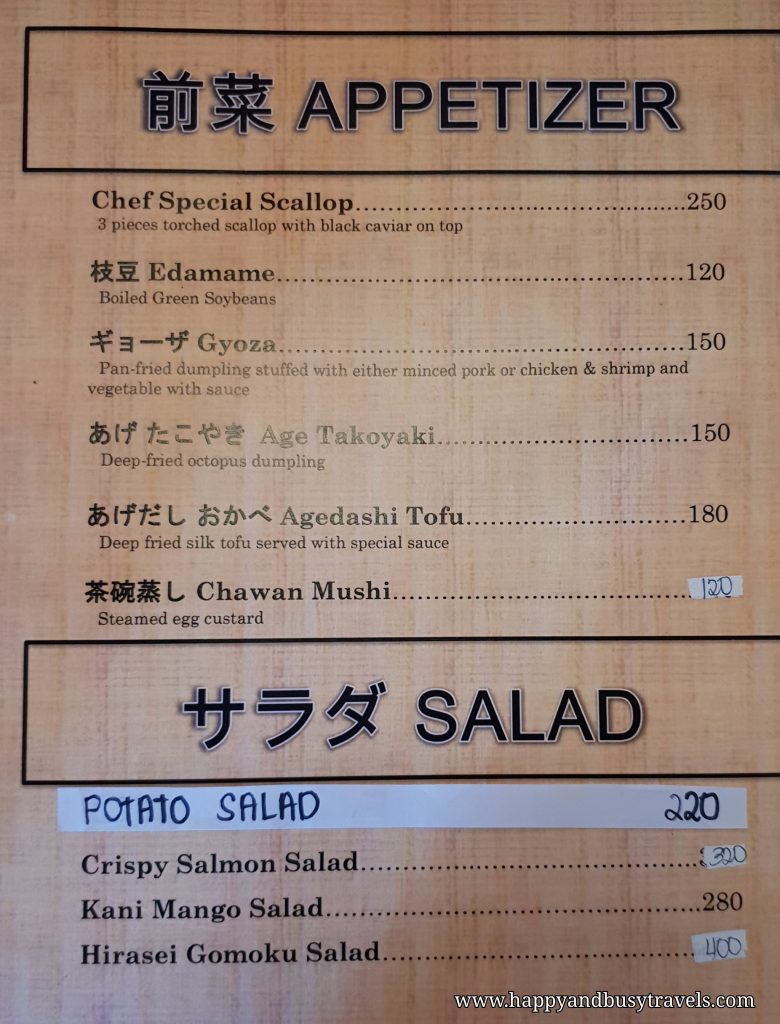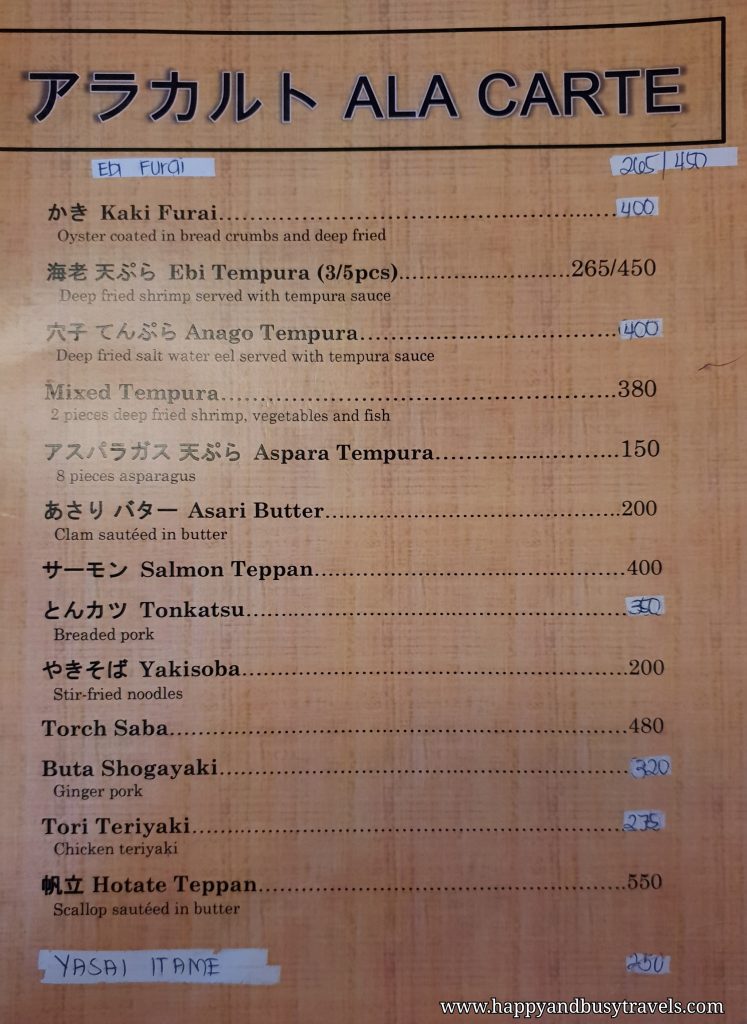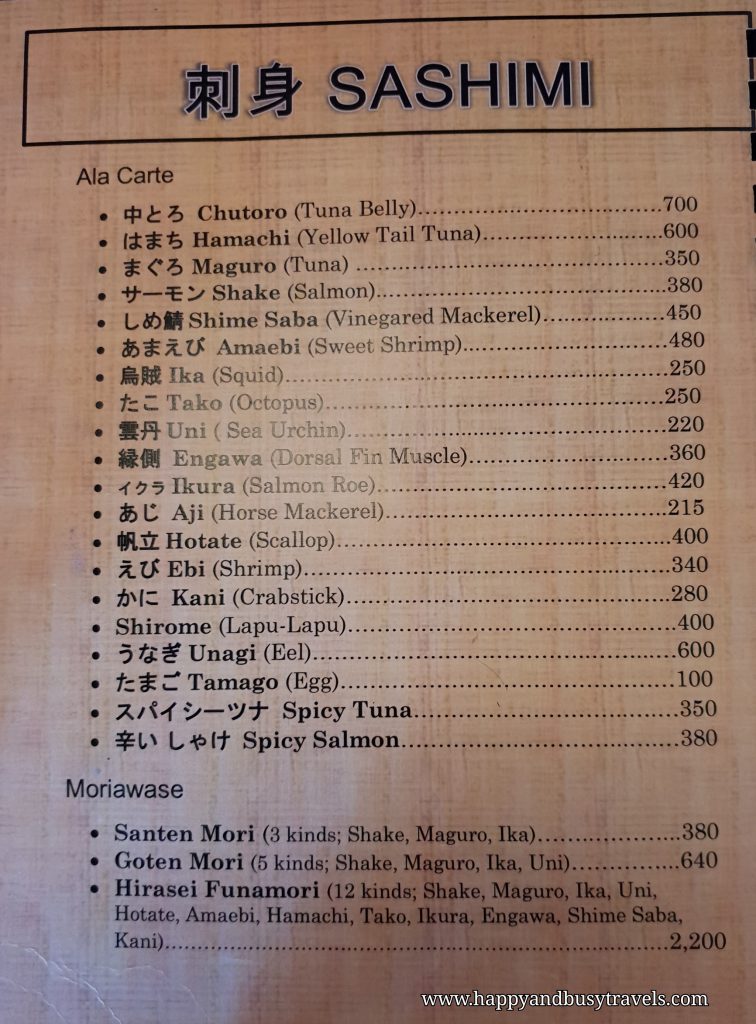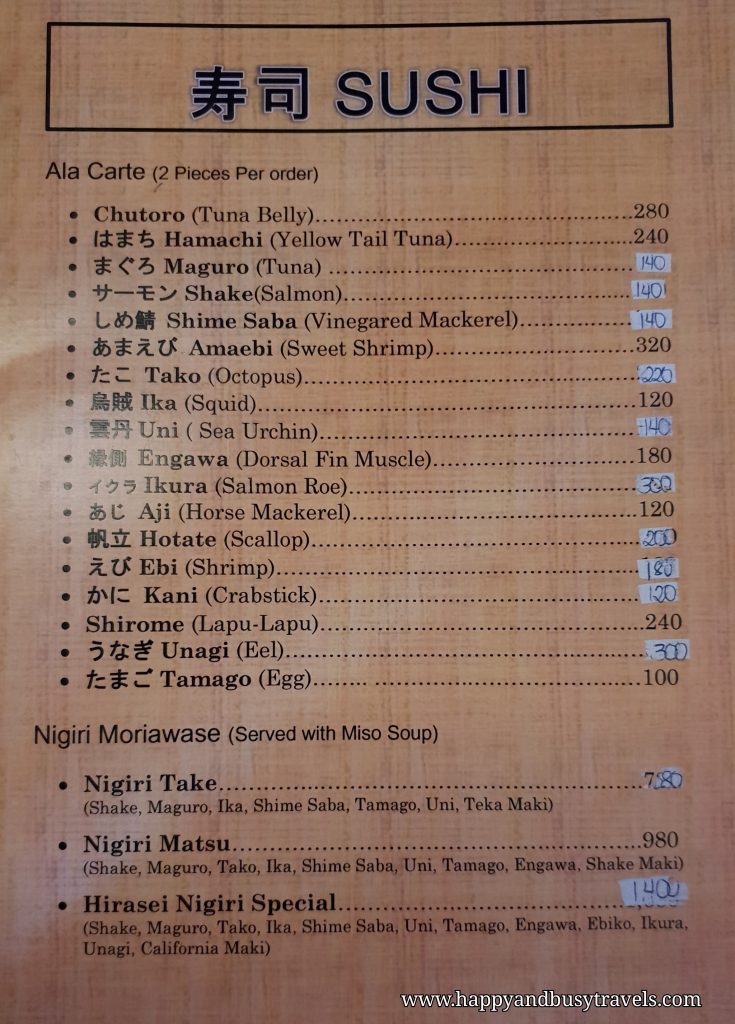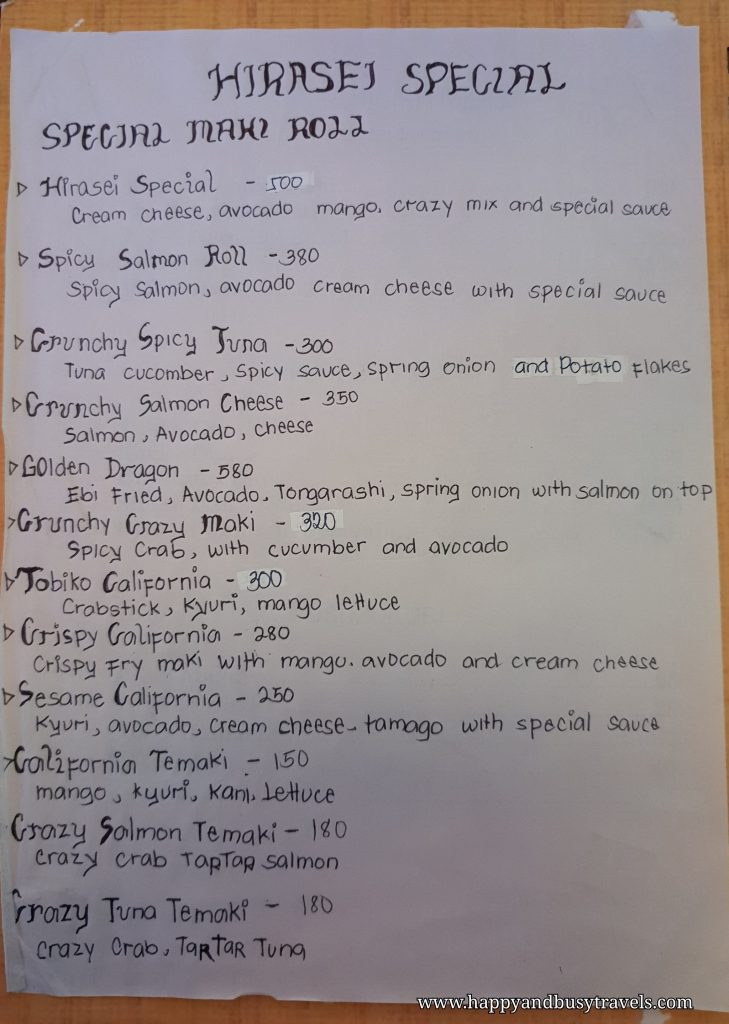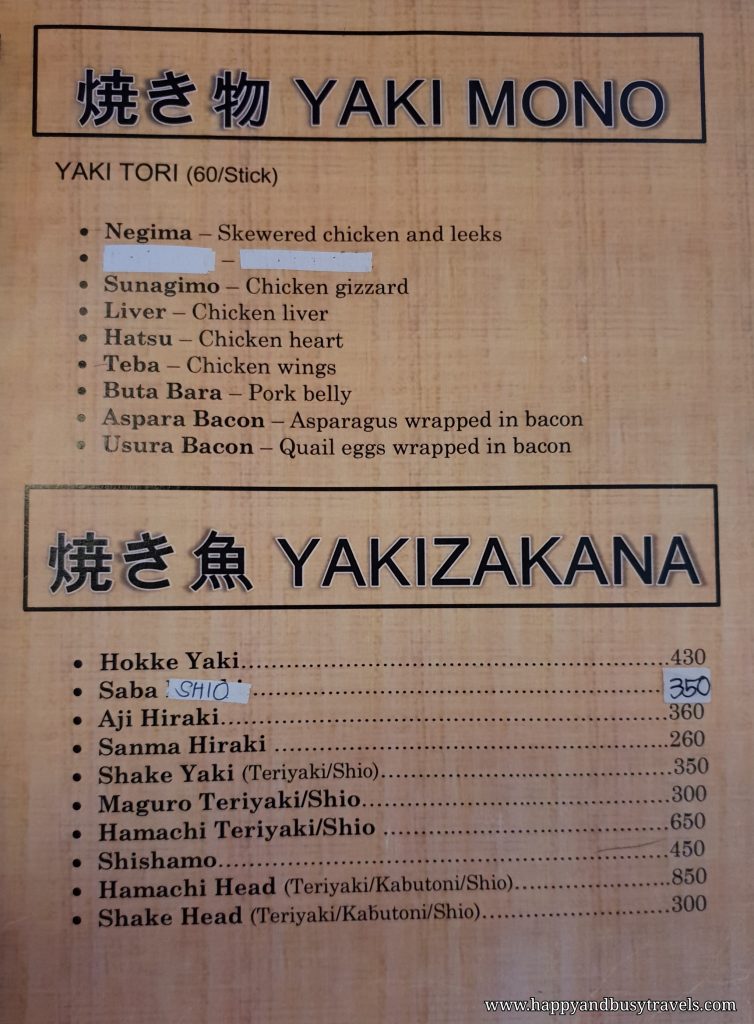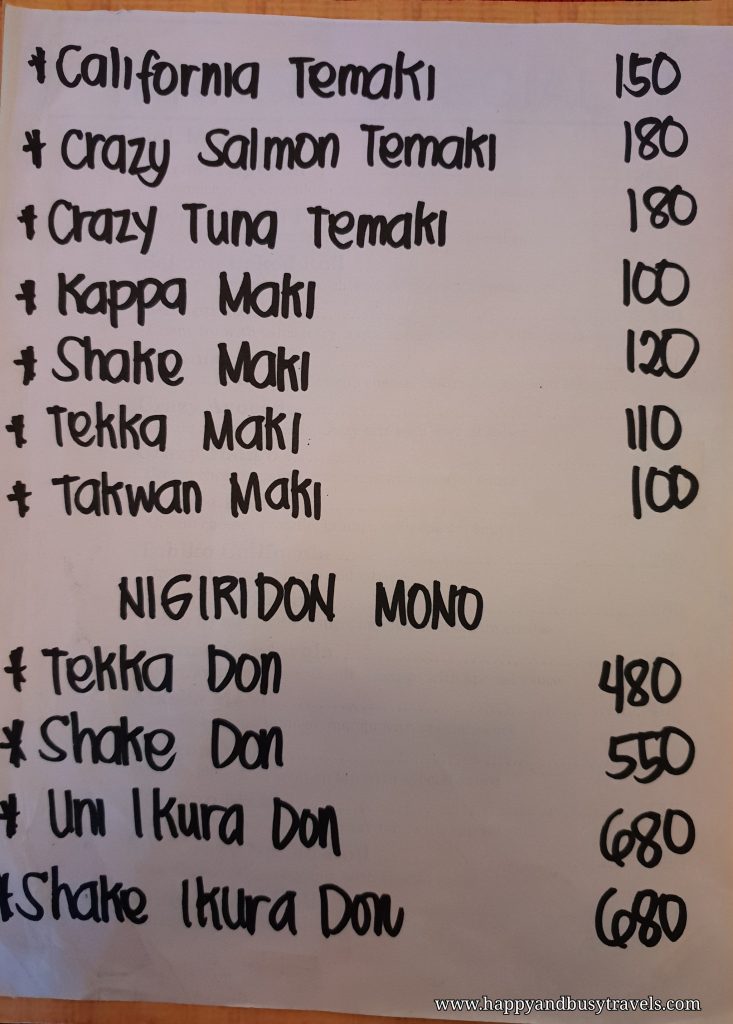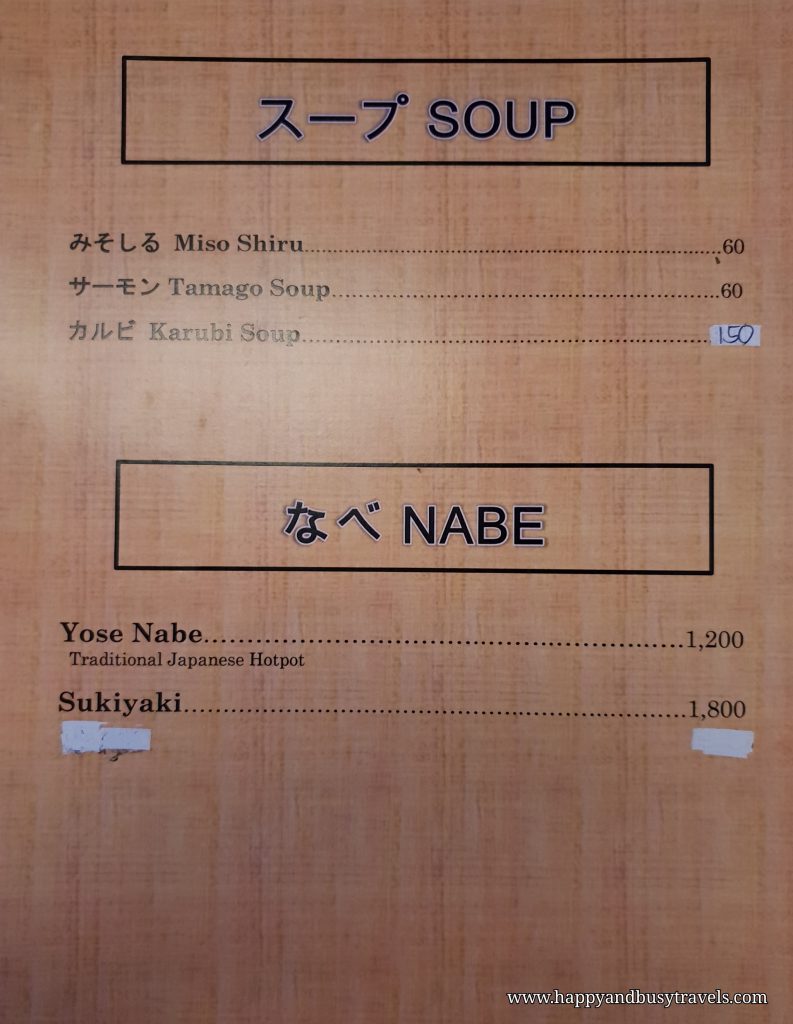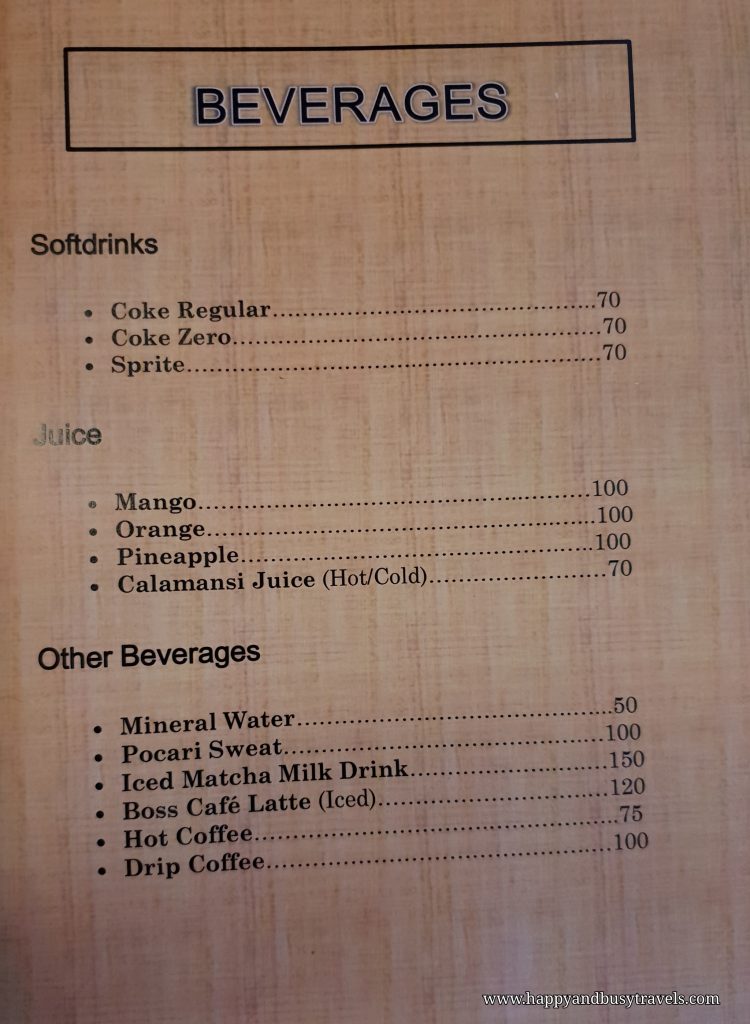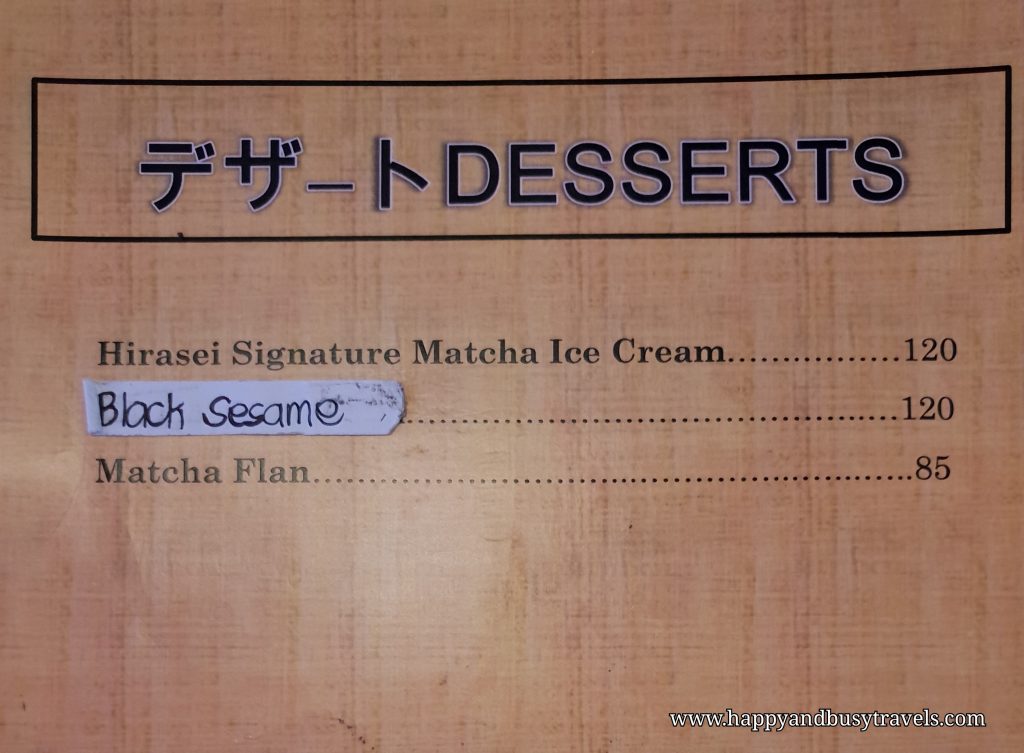 The food has arrived!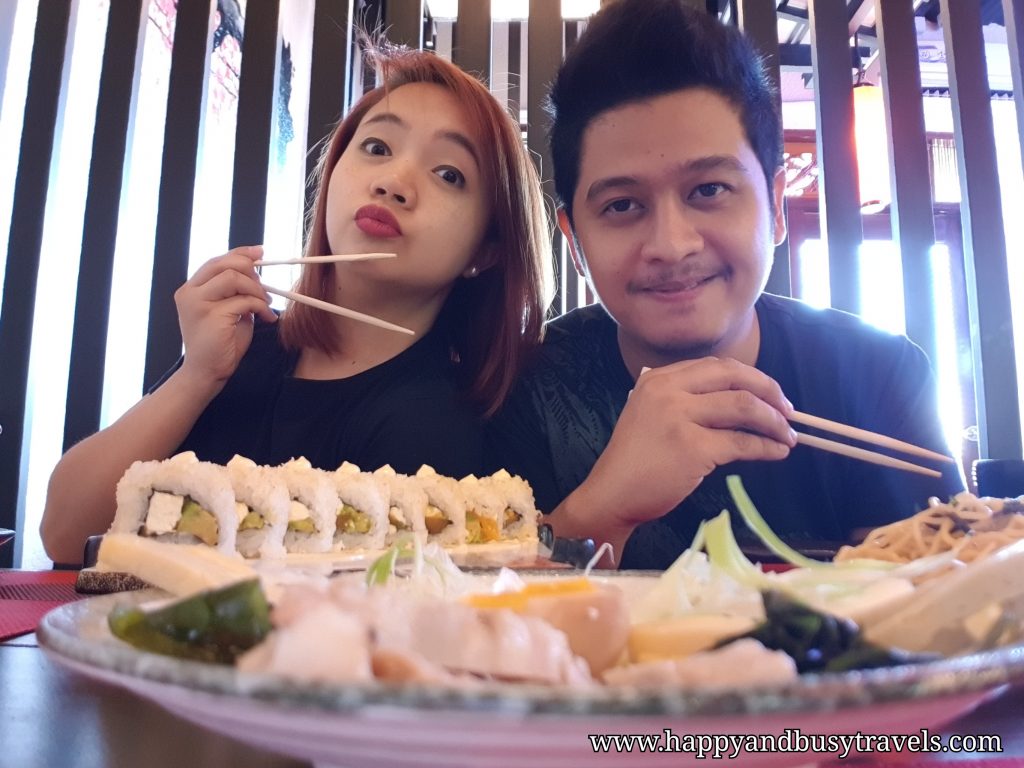 Woo we were very hungry because it was 2PM already! Here are the dishes that we ordered.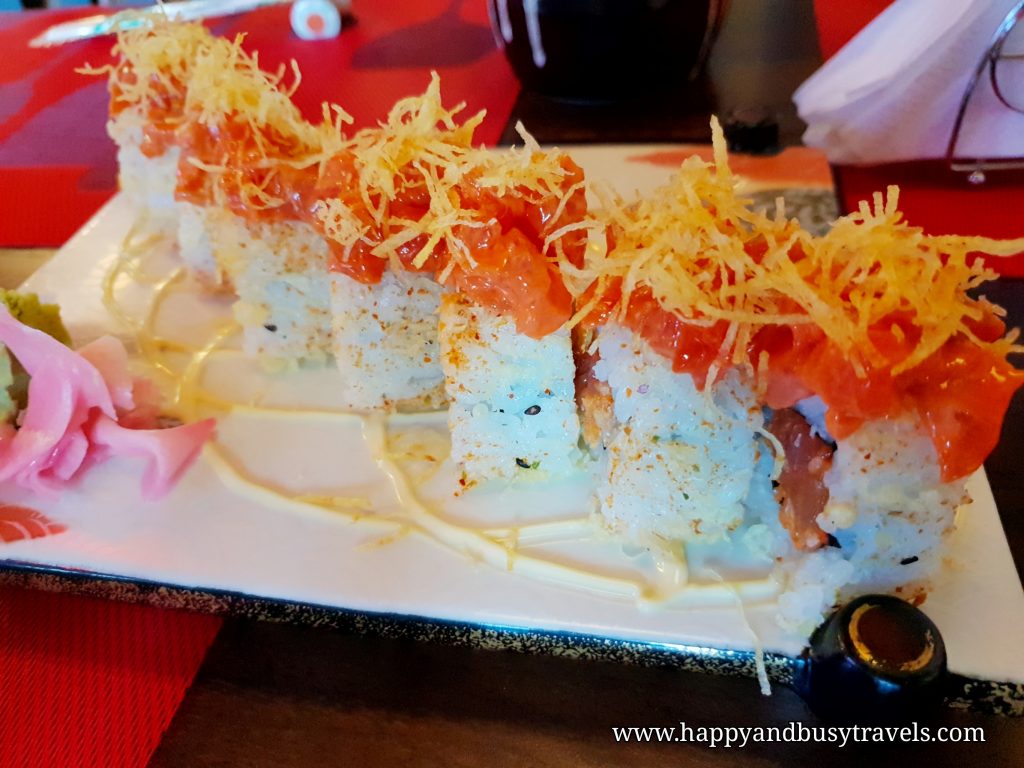 Crunchy Spicy Tuna from Hirasei Special Maki Roll is made up of Tuna, Cucumber, Spicy Sauce, Spring Onion, and Potato flakes.
Oooopppss! We did not order this Maki! haha We managed to take this photo first before the staff took the dish ?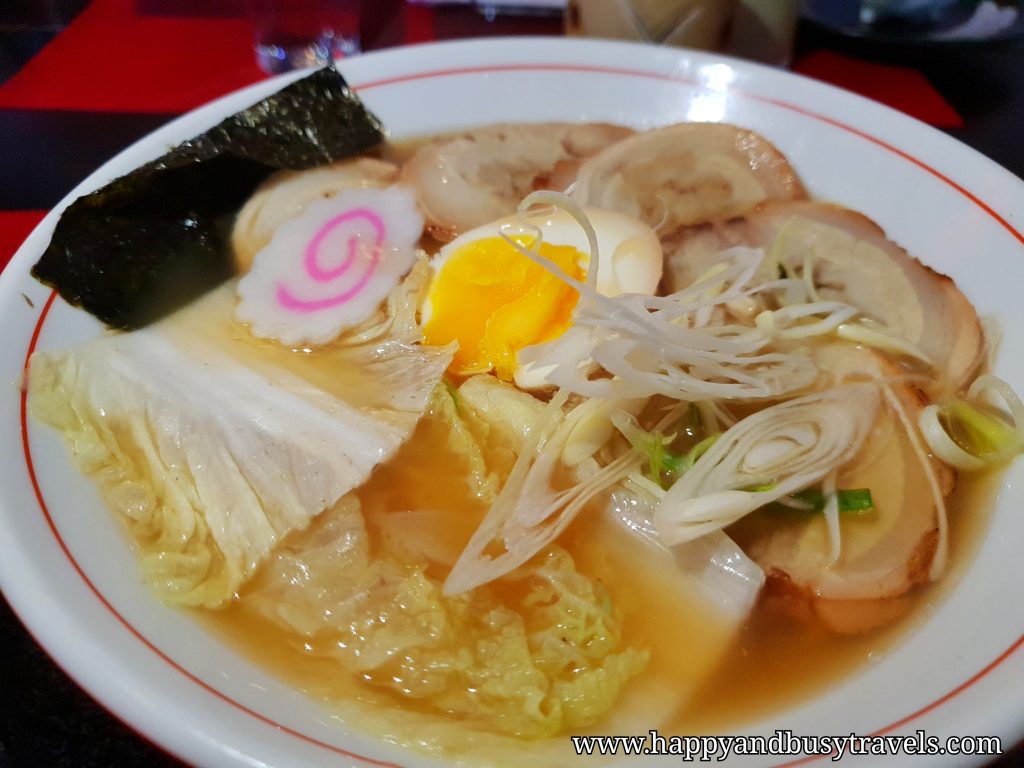 Raaammeeennn!
Chasyu Ramen is the usual Ramen but they serve it with 5 Pork Slices. Mine had 6 slices haha lucky me 🙂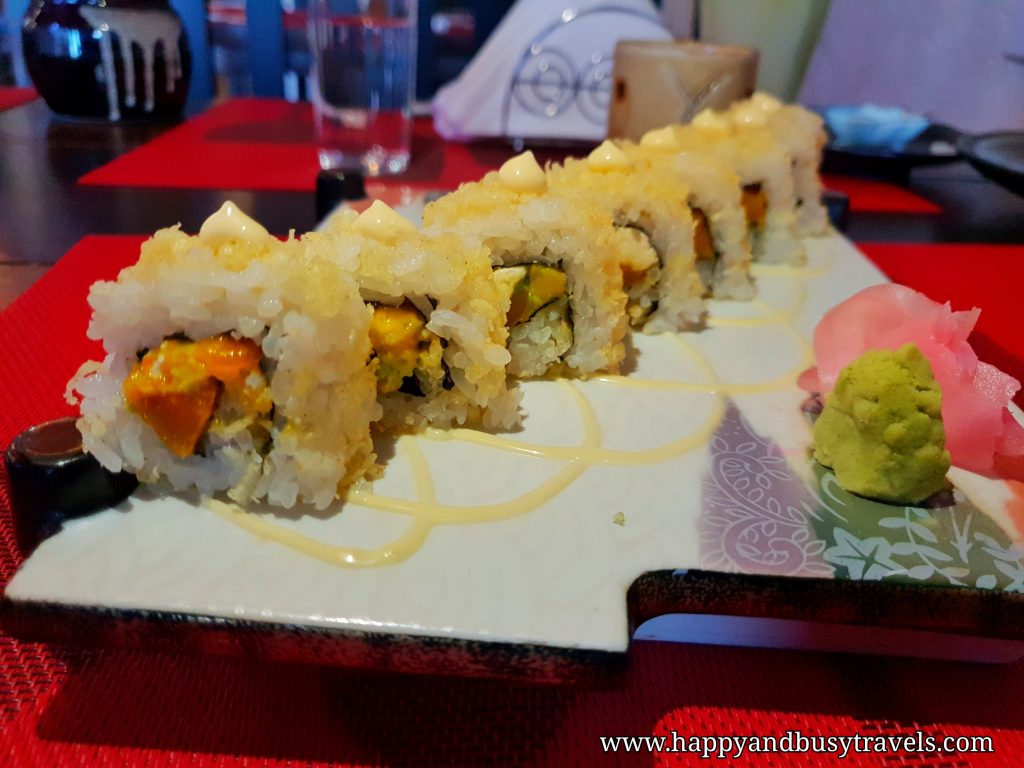 Crispy California Maki Roll is also one of the Hirashei Special Maki Roll. This is a Crispy Fried Maki Roll with Mango, Avocado, and cream cheese. Yum!!!! ?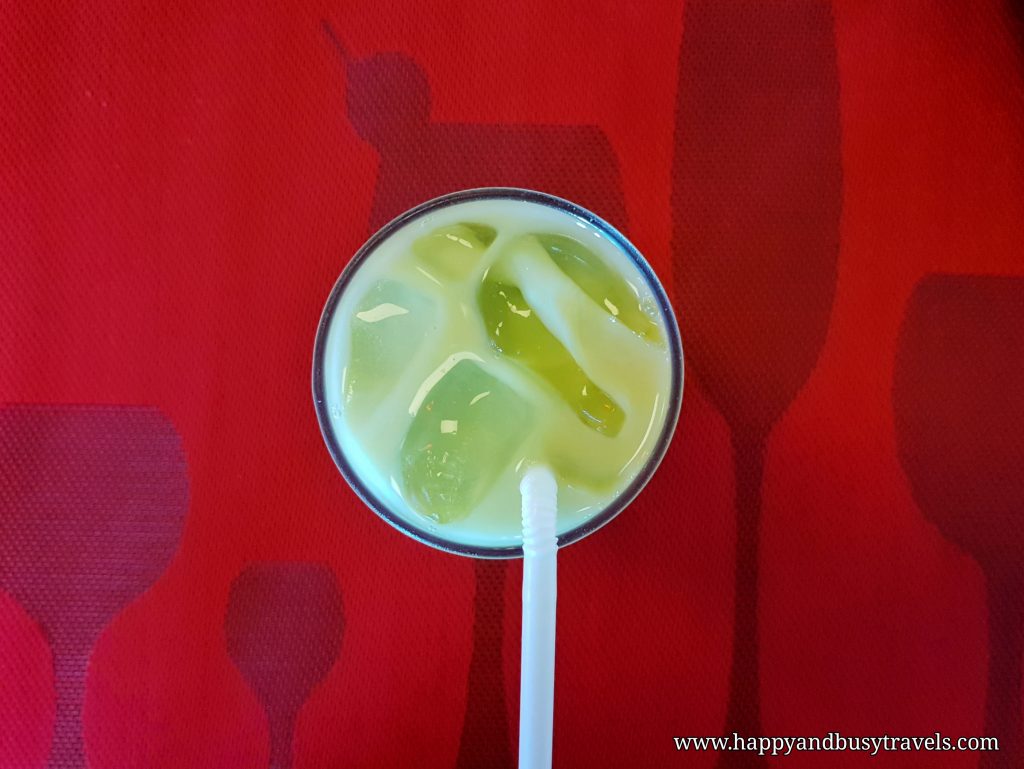 Busy already enjoyed his hot tea, me, I ordered a drink hahaha. The Iced Matcha Milk Tea.
Busy also ordered a noodle dish which is served on separate plates…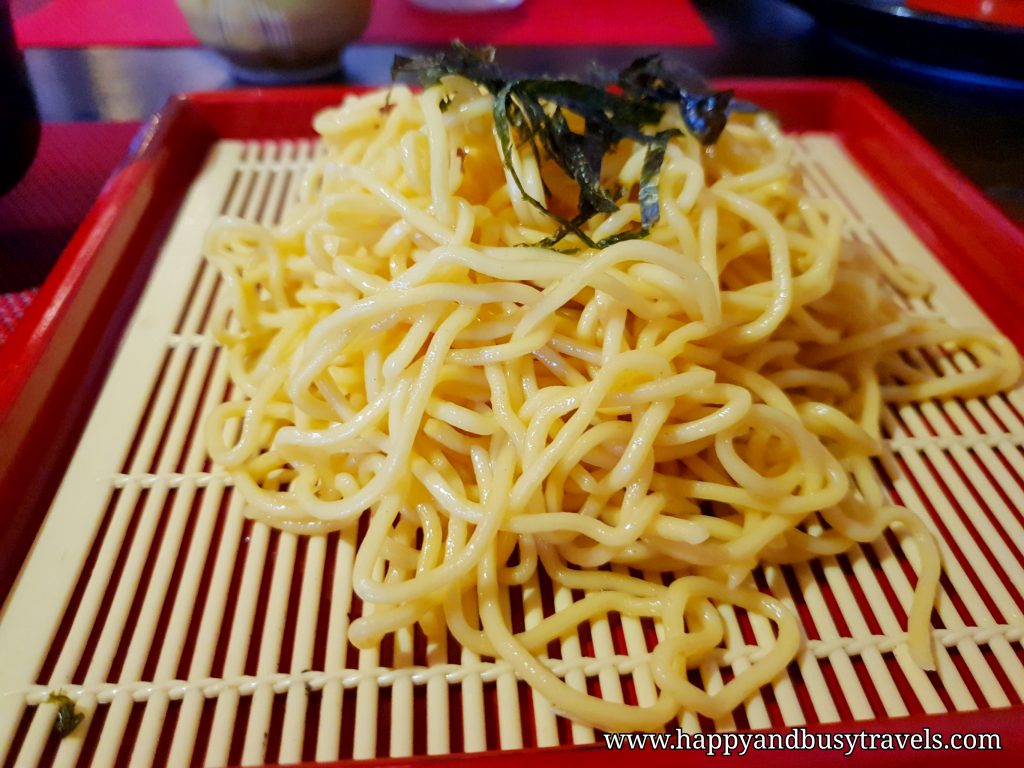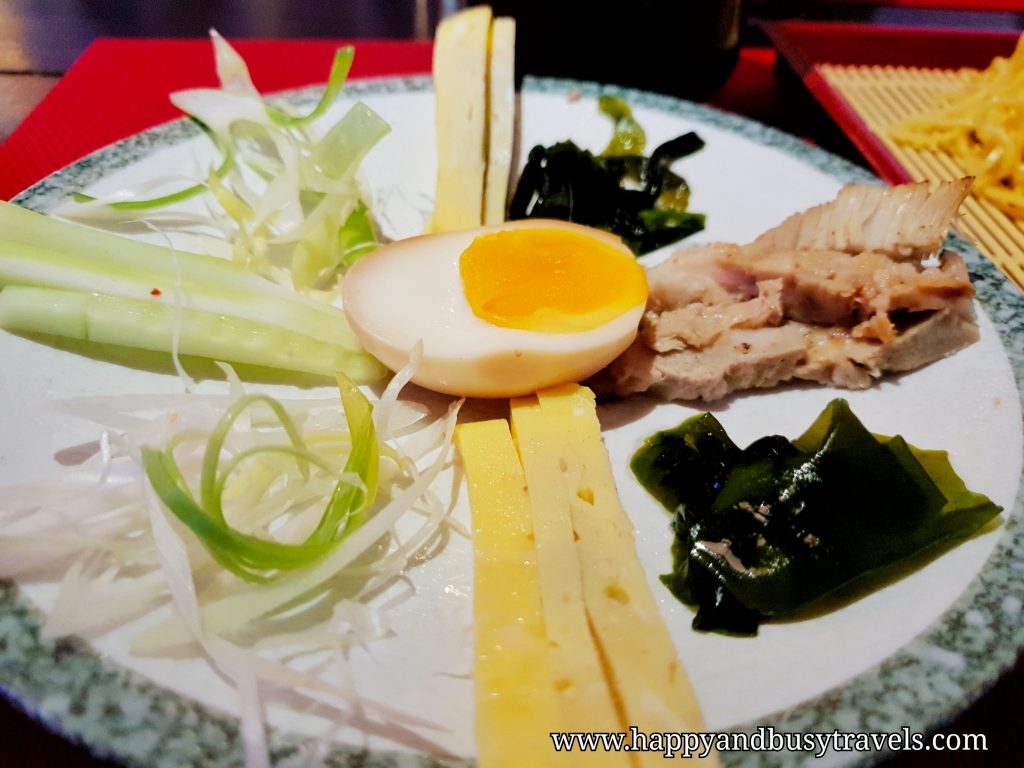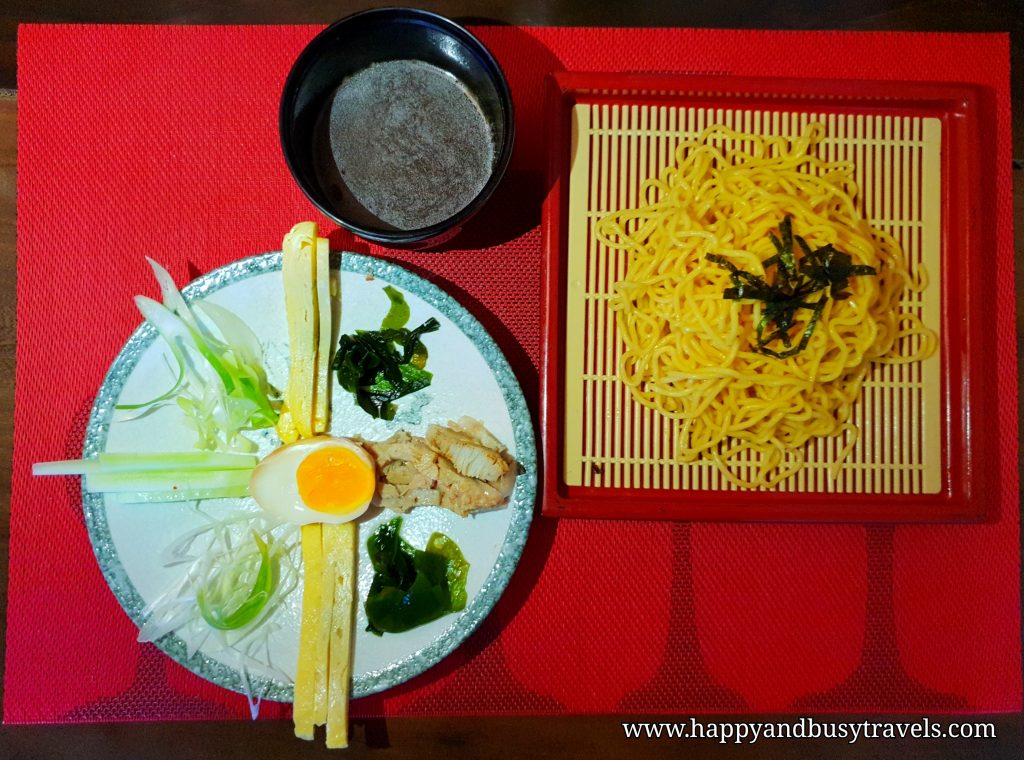 Hiyachi Zaru Ramen is a dish served in separate plates because you have to take a topping or noodles, dip it in the soup before eating
it.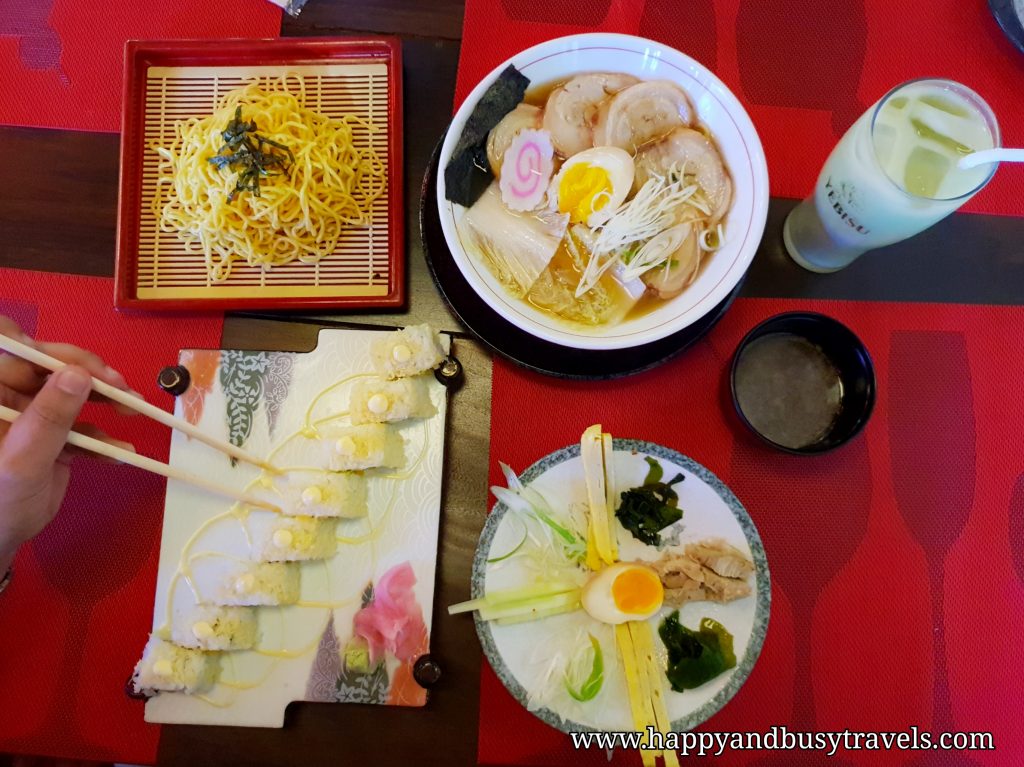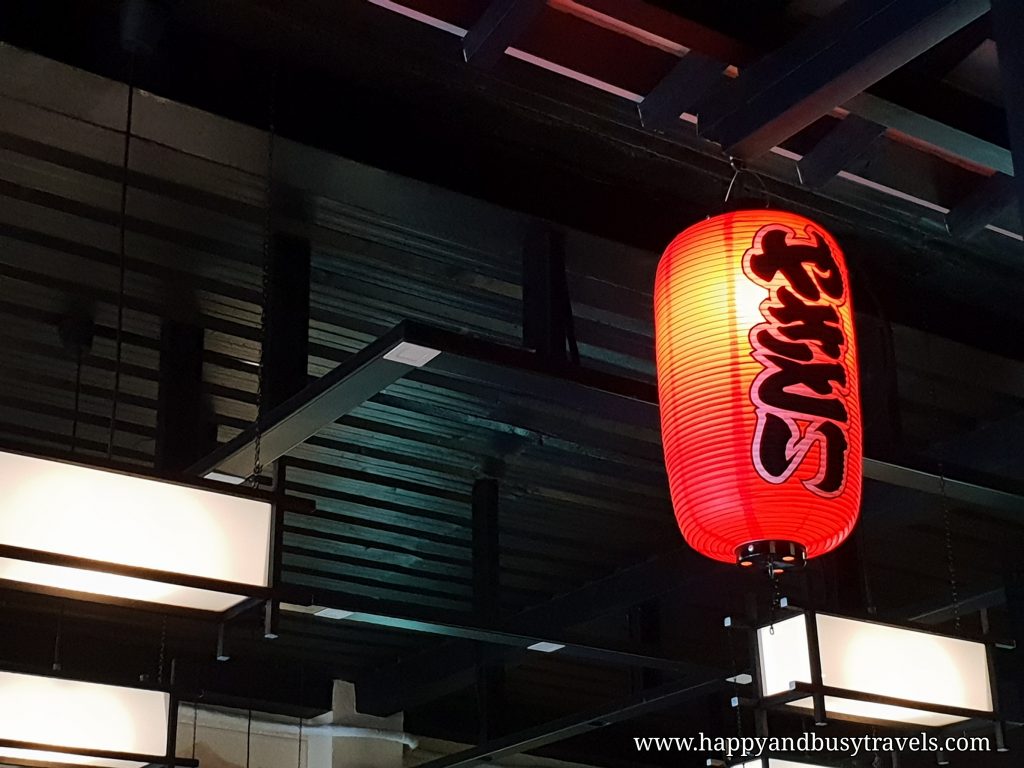 Oh before i forgot, they also have clean and nice comfort rooms.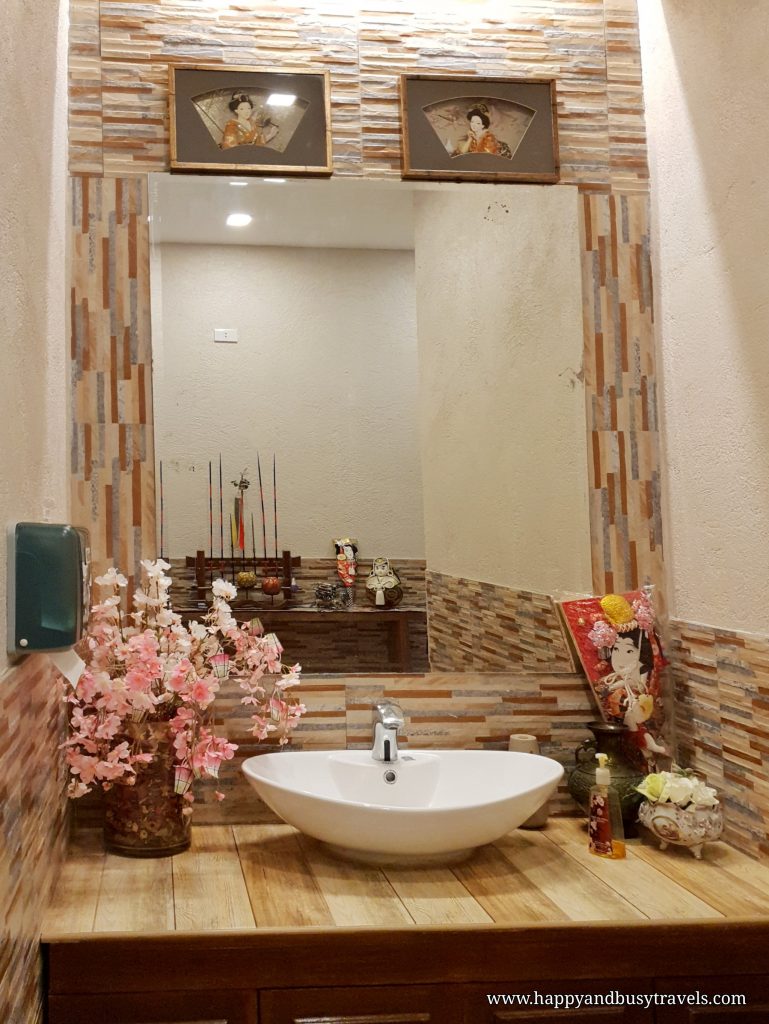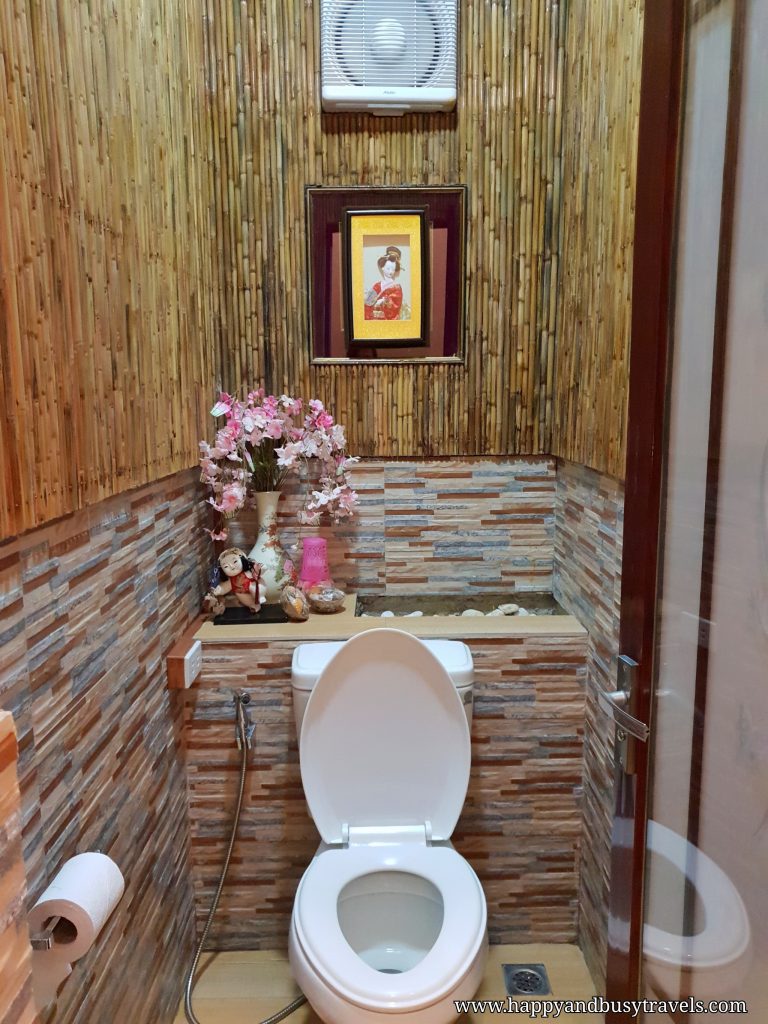 Overall we had a good experience in Hirasei Japanese Restaurant. The food is delicious and the prices were reasonable.
Notes
Wifi is not available.
Only cash payment is accepted during our visit (June 3, 2018) Credit card payments will be accepted soon.
There is a 10% service charge.
They have separate restrooms for Male and Female.
There is a Japanese Grocery beside the restaurant.
Happy and Busy's Smiley
Food – 

Location – 

Ambiance – 

Value for money – 

Service – 

Comfort Rooms –