We visited the restaurant again and found out that it was permanently closed 🙁
As usual, Busy and I were in Tagaytay again because we were looking for something new. Busy saw the sign "Once Upon a Thai" and we followed it. The sign can be seen at the right side upon entering Mahogany Avenue (southbound).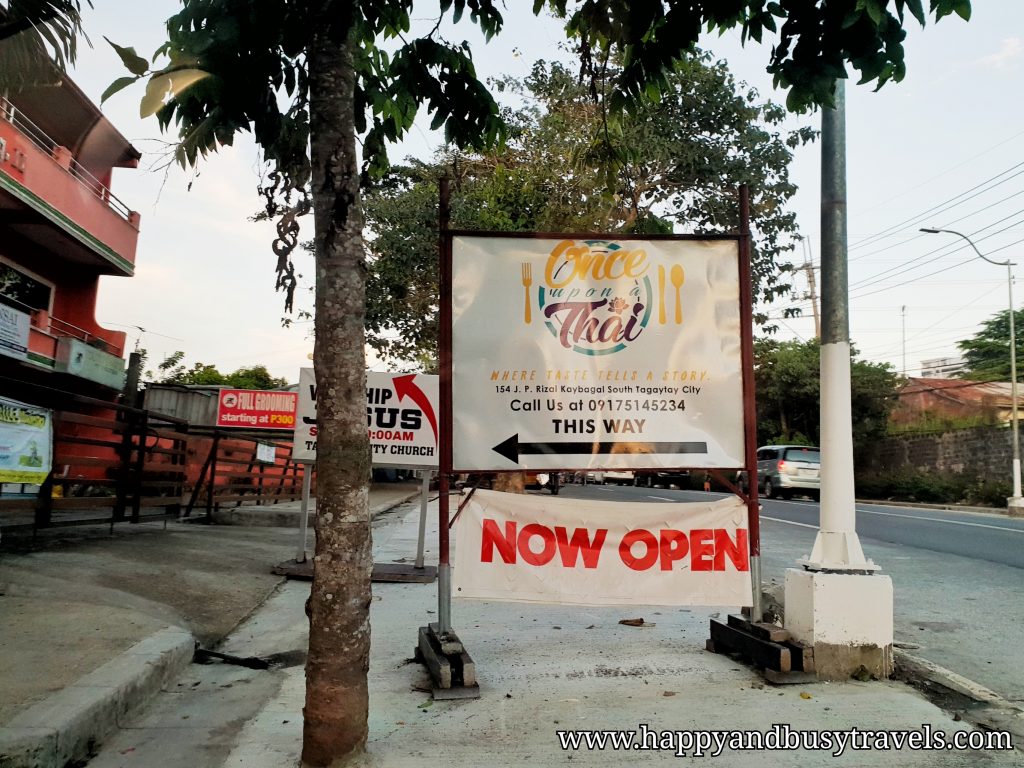 Address: 154 J.P. Rizal, Kaybagal South, Tagaytay City
Facebook: https://www.facebook.com/onceuponathaitagaytay/
Contact number: +63917 514234
Operating hours: 10:00 AM – 10:00 PM
The restaurant is around 100 meters away from the sign beside the highway.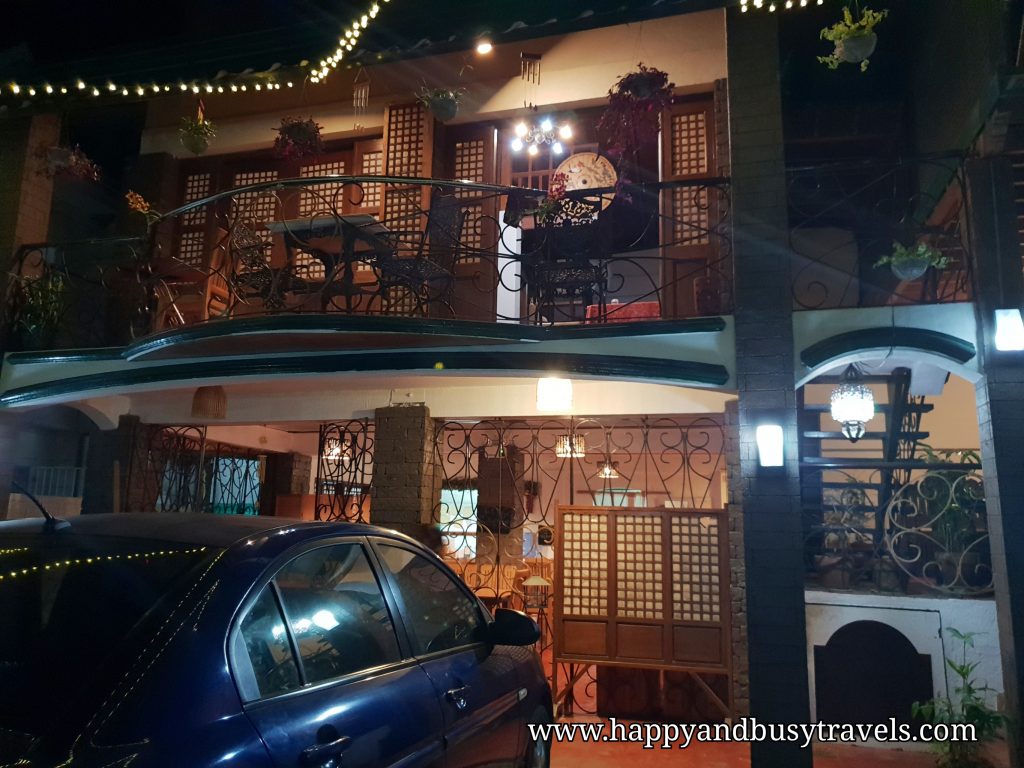 We parked our car then we were immediately greeted and asked where do we want to seat. We immediately said that we want to go to the second floor.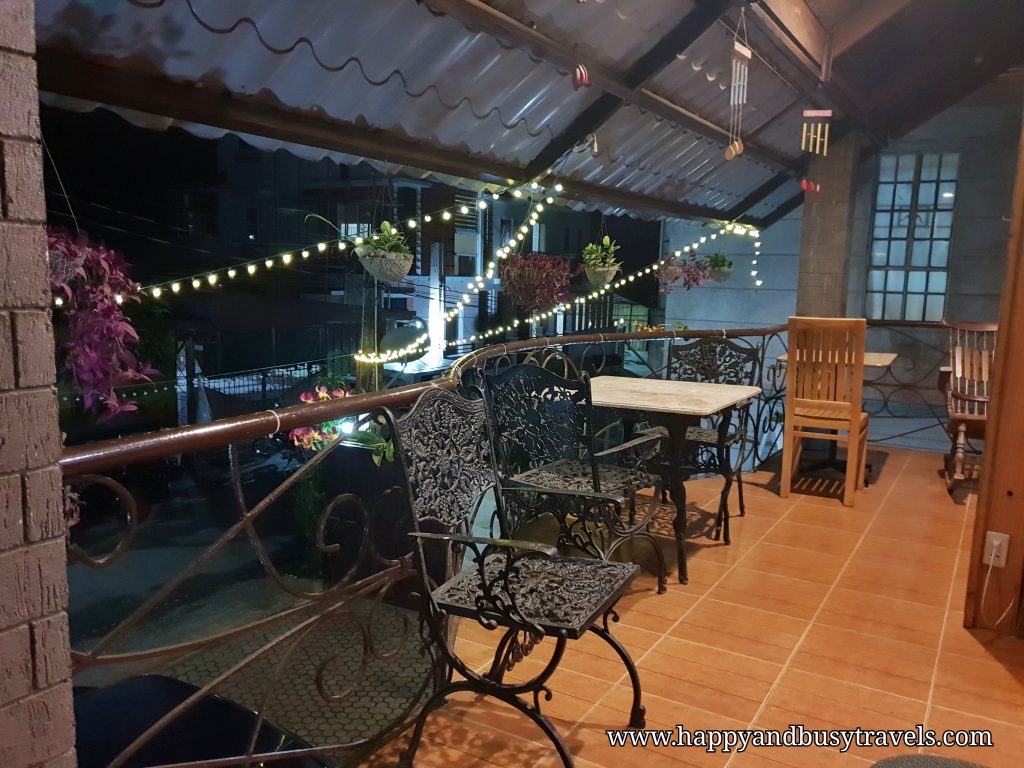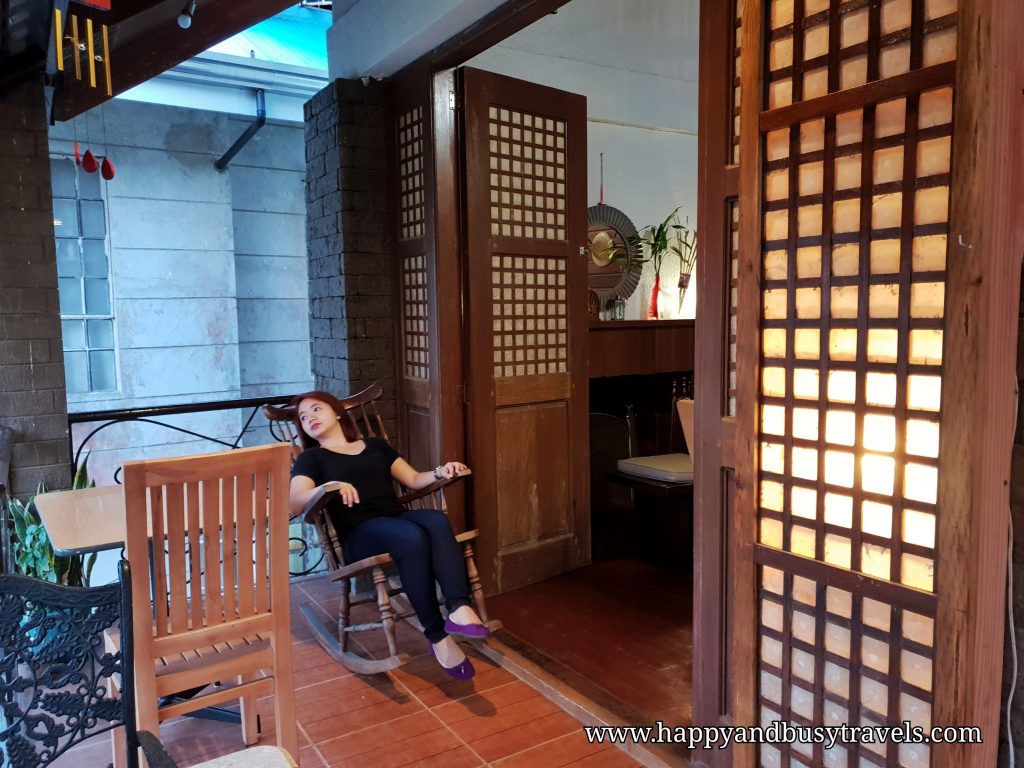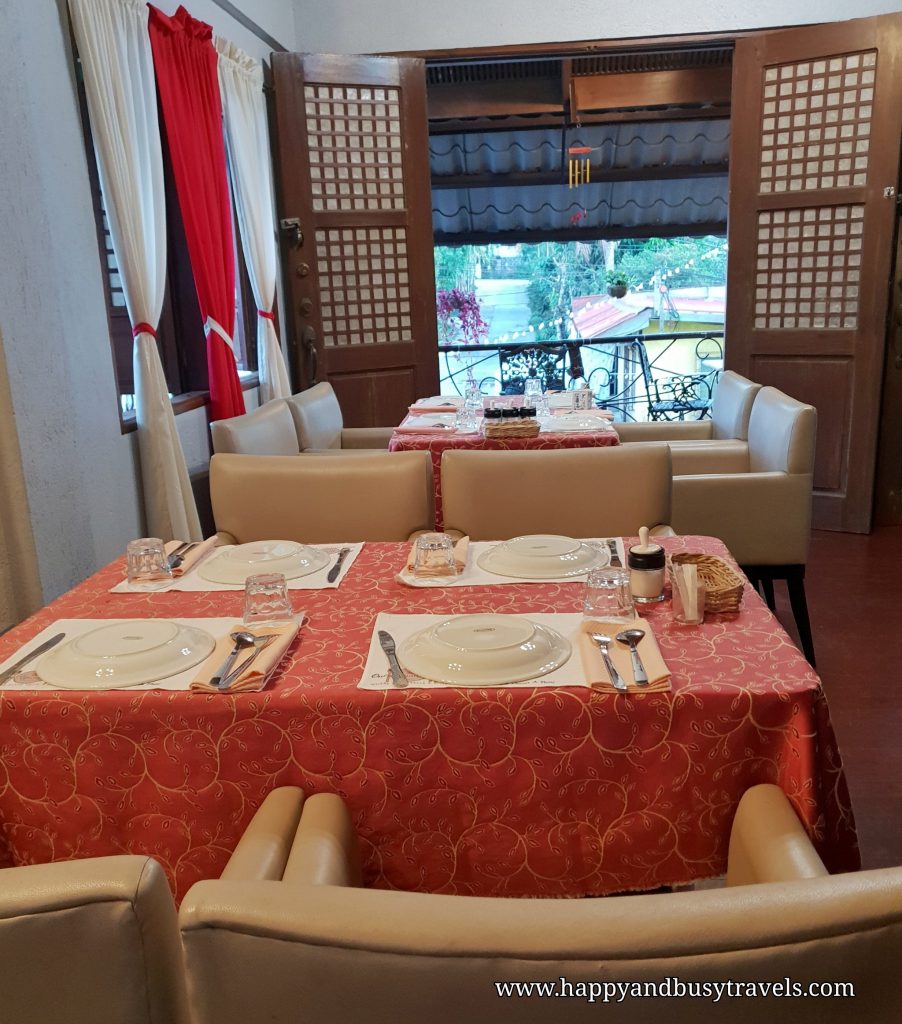 At the second floor, we've noticed that there is a door and stairs.
We opened the door and there is a mini room. I think this room is good if you want to have a mini meeting or just want to eat in private.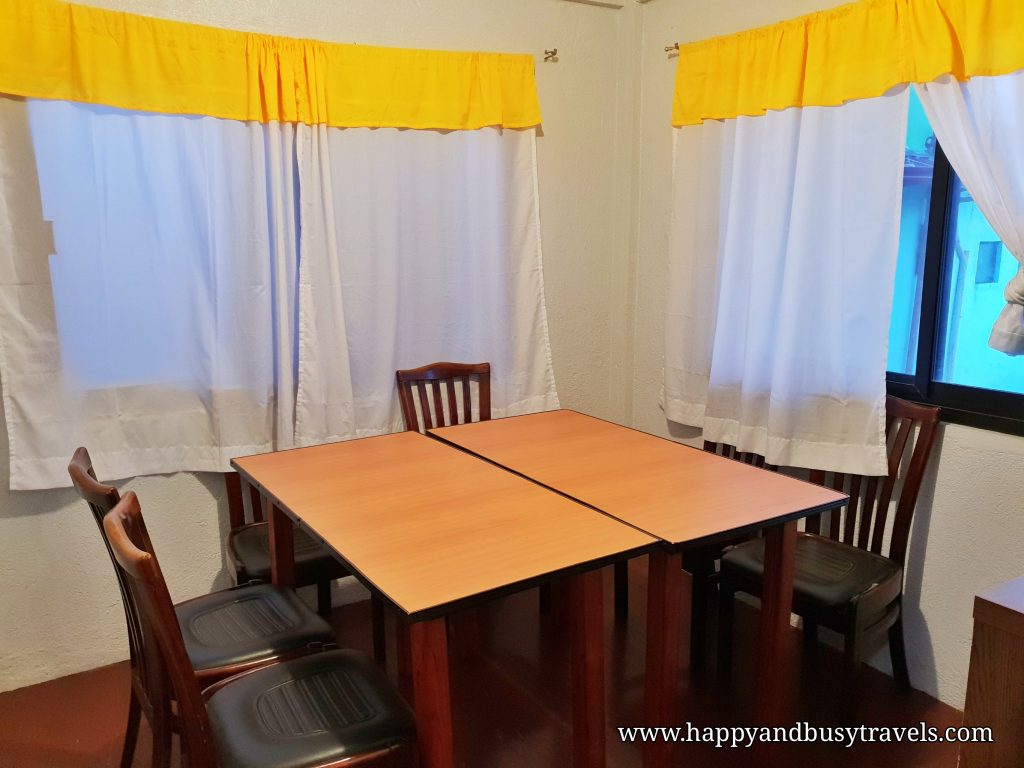 We also followed the stairs and we saw that there is also a mezzanine at the second floor. Cool!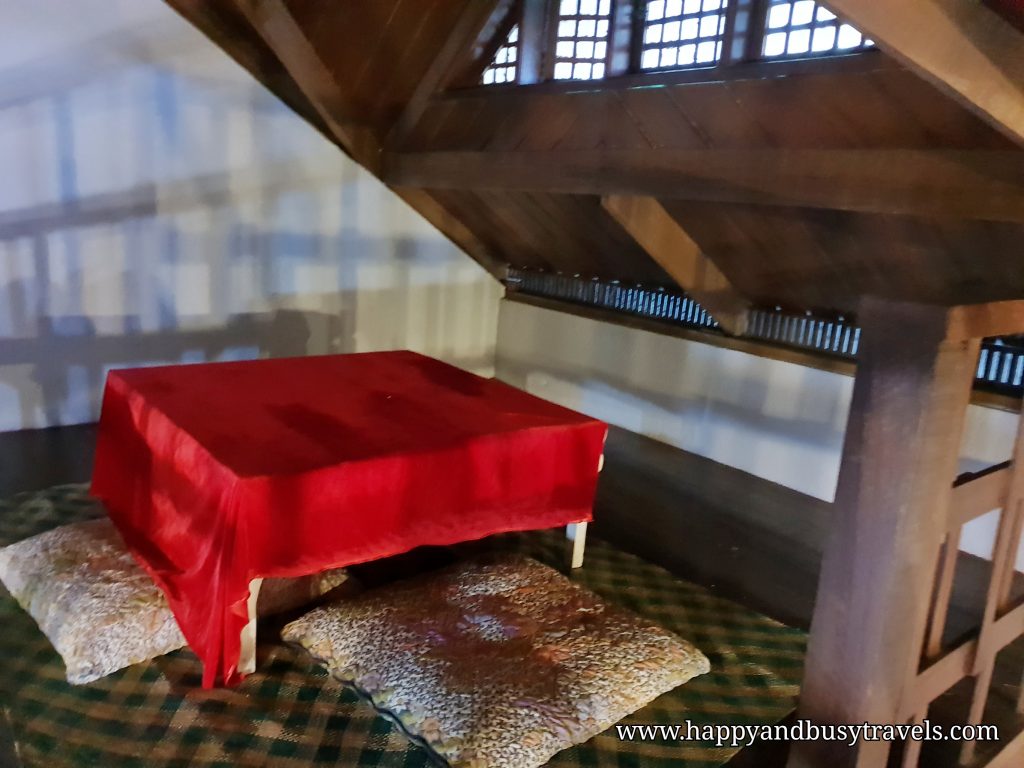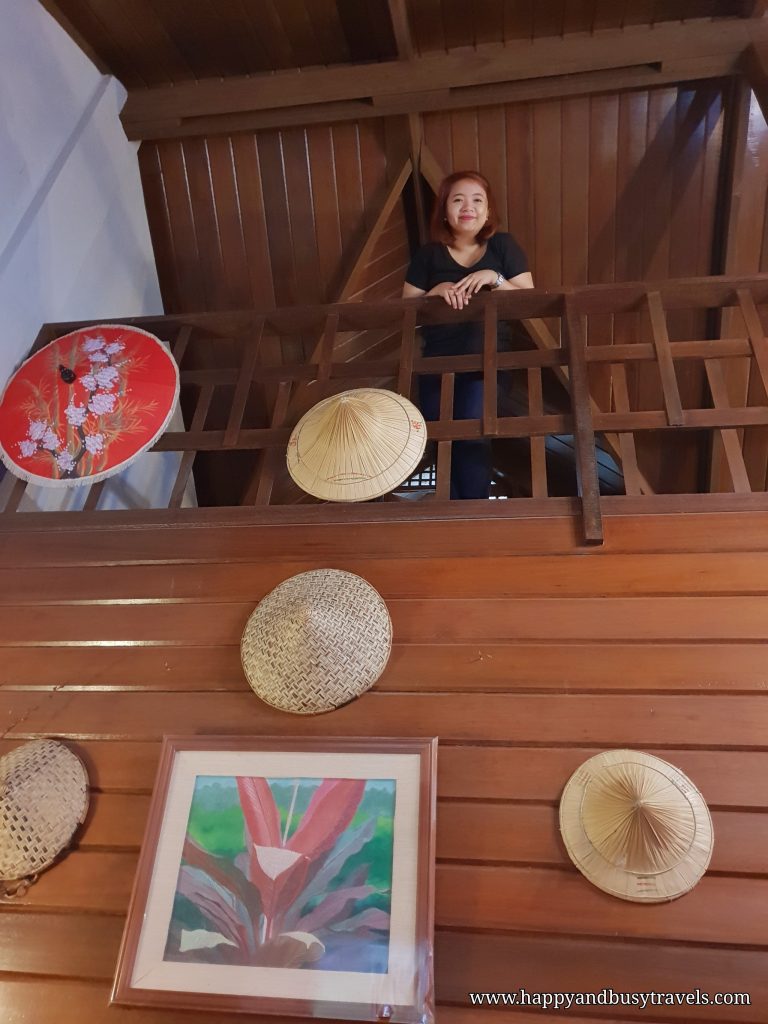 Busy and I opt to dine on area beside the fireplace.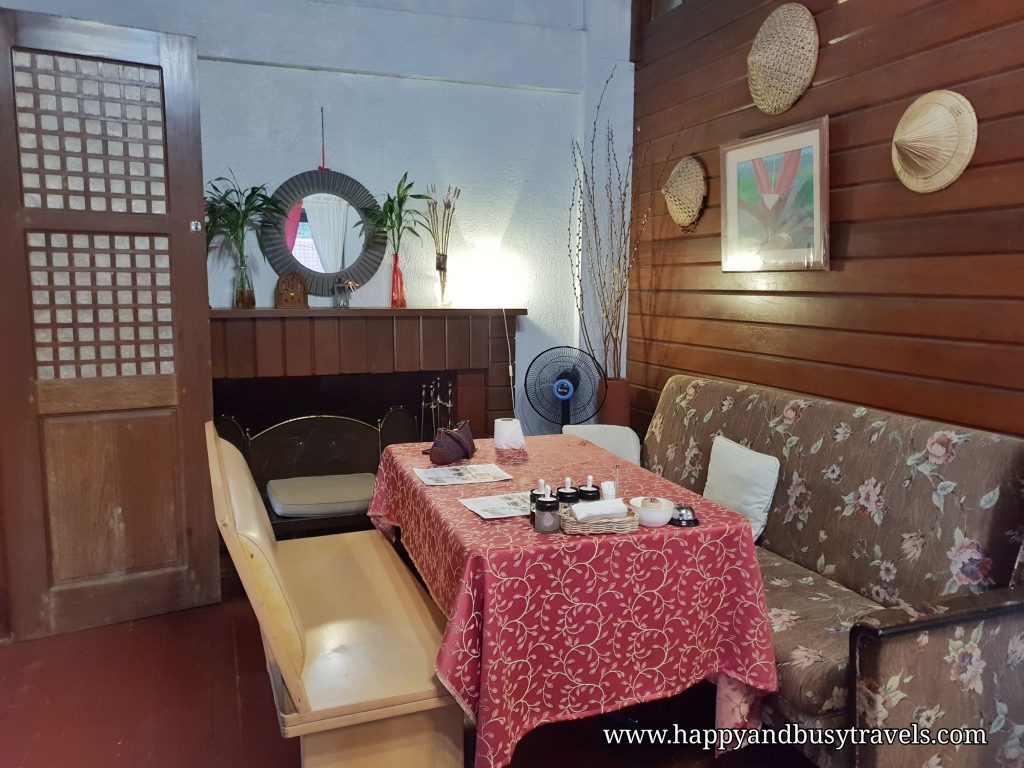 Once Upon a Thai opened in November 2017 but it was closed for renovation, and it reopened in January 2018.
There is no air-conditioning unit in the restaurant because you will not need it becasue the temperature in Tagaytay is a bit cooler than the other cities in Cavite. We visited the restaurant during the summer and the temperature is just right.
There are also other seating options below but we forgot to take a picture hahaha. We've only managed to get the picture of the kubo like structure 🙂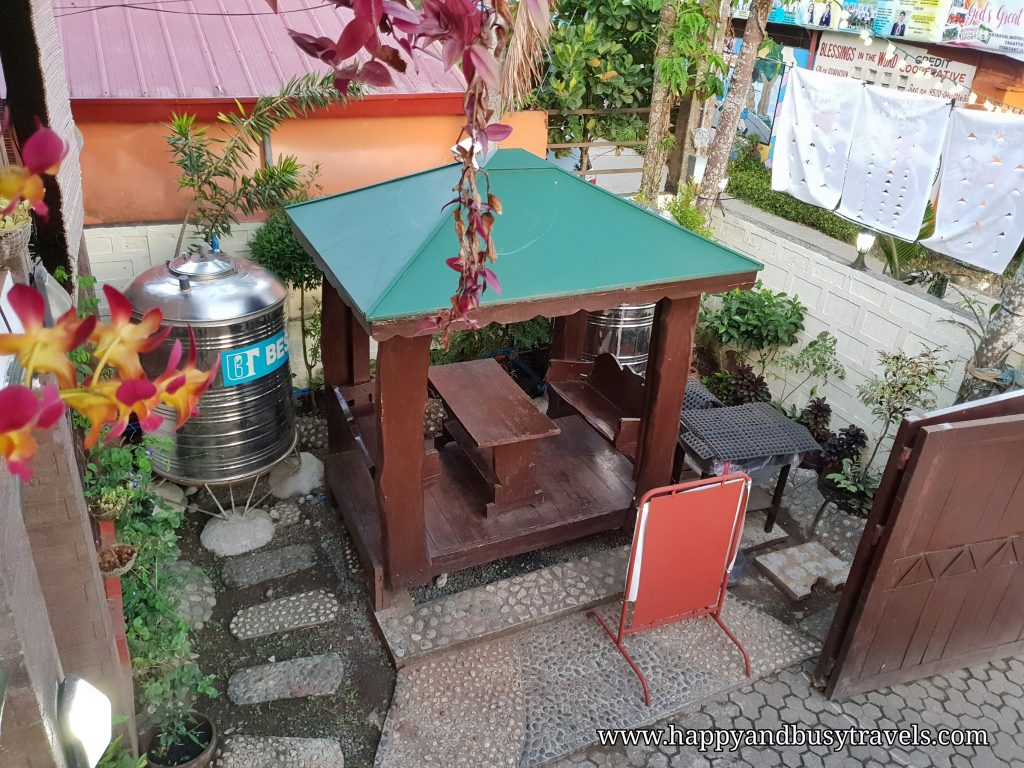 Time to order!
Once Upon a Thai serves Thai food…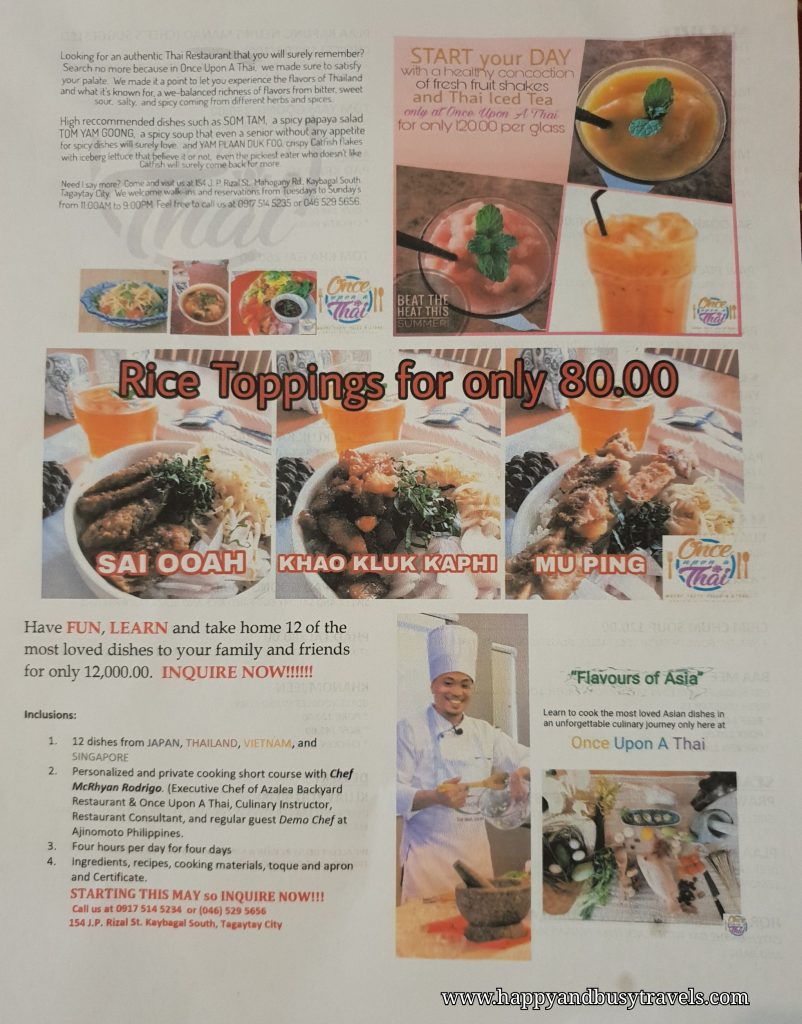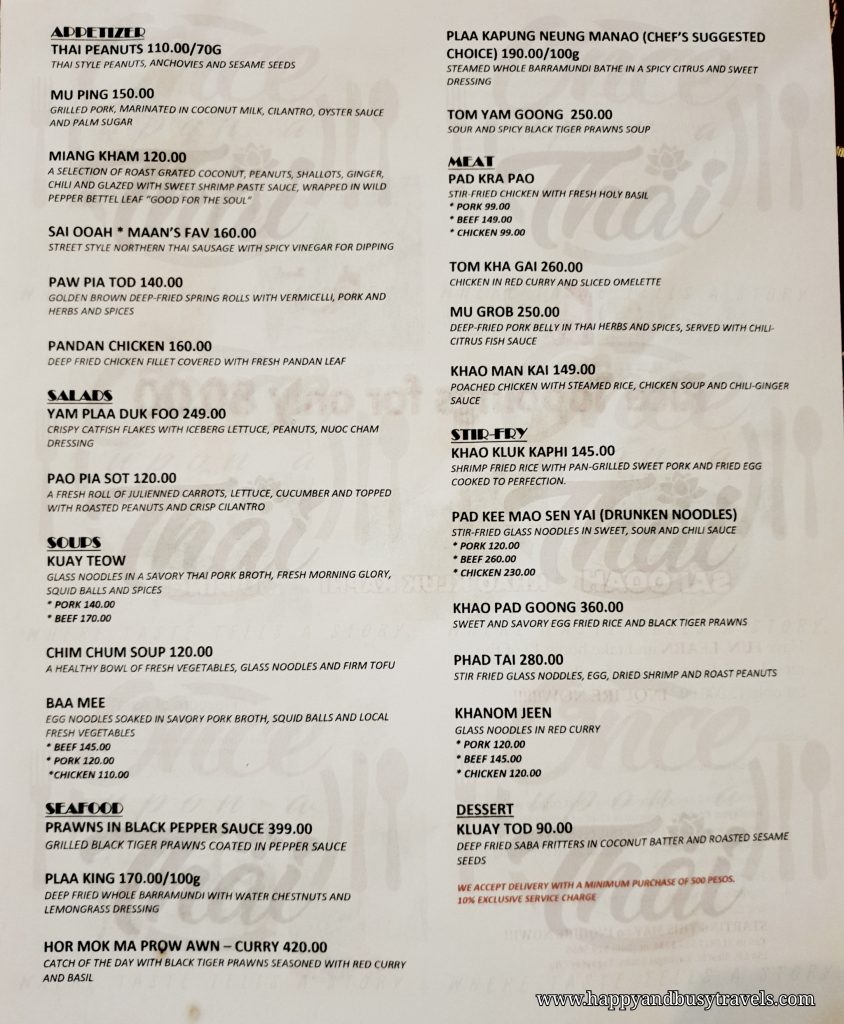 Oh yes you can order a dish for only Php 80! This is so good for people who are on a budget.
Time to eat!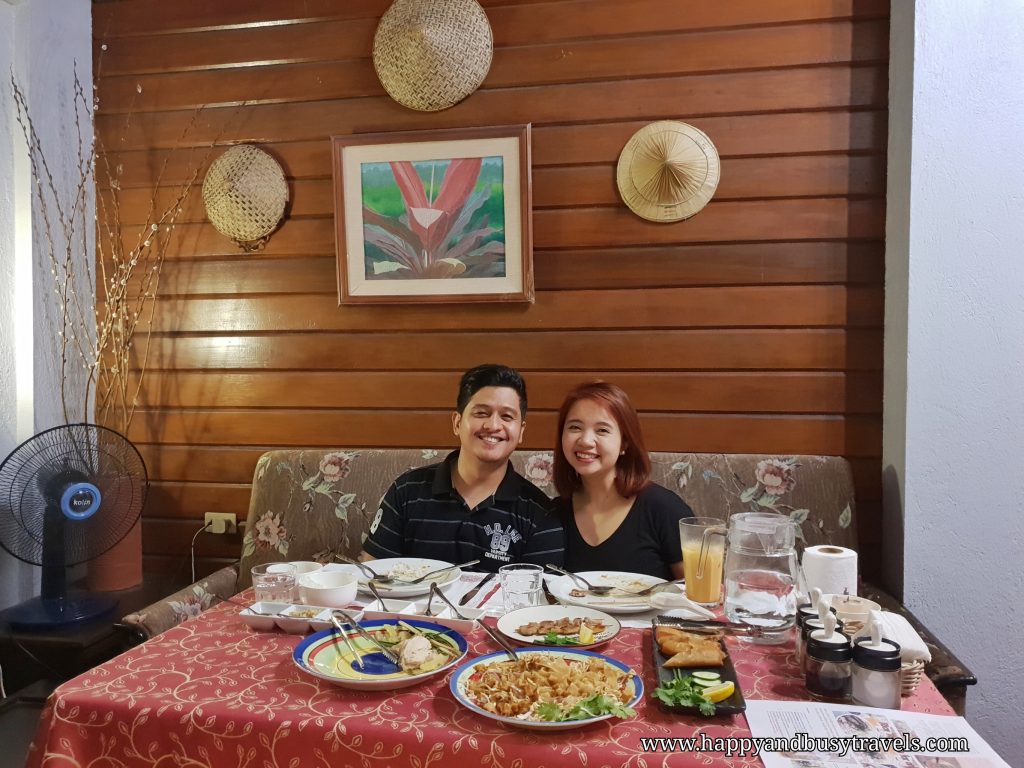 During our visit we were so hungry so we ordered a bit more than we could eat hehehe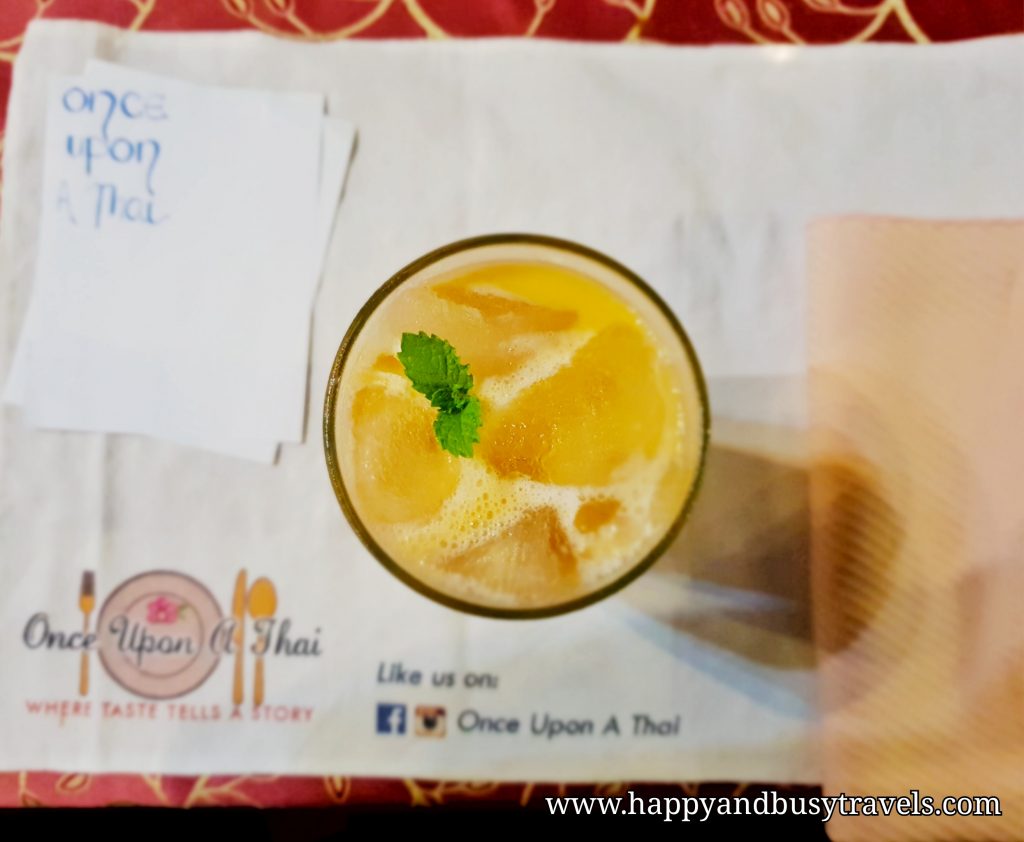 Ohhh so refreshing!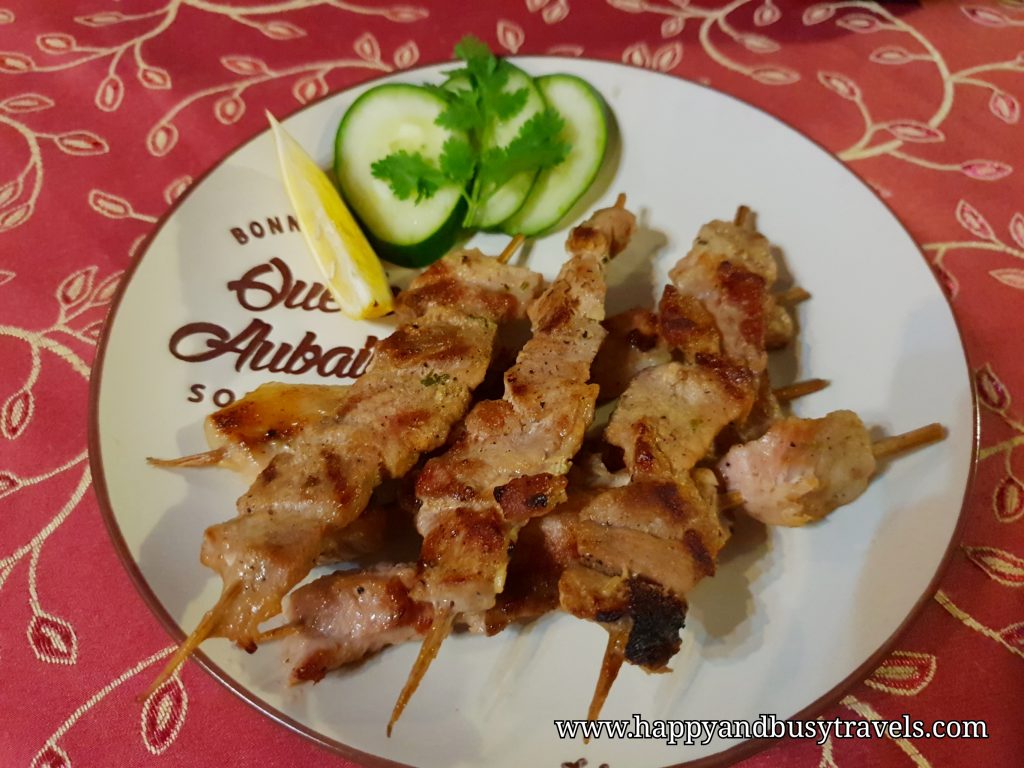 Mu Ping is Grilled Pork marinated in Coconut Milk, Cilantro, Oyster Sauce, and Palm Sugar.  This is the Thai version of our Pork Barbecue.
As an appetizer, the dish is a lot and can be eaten as a main course already 🙂 The dish can serve 2 – 3 people.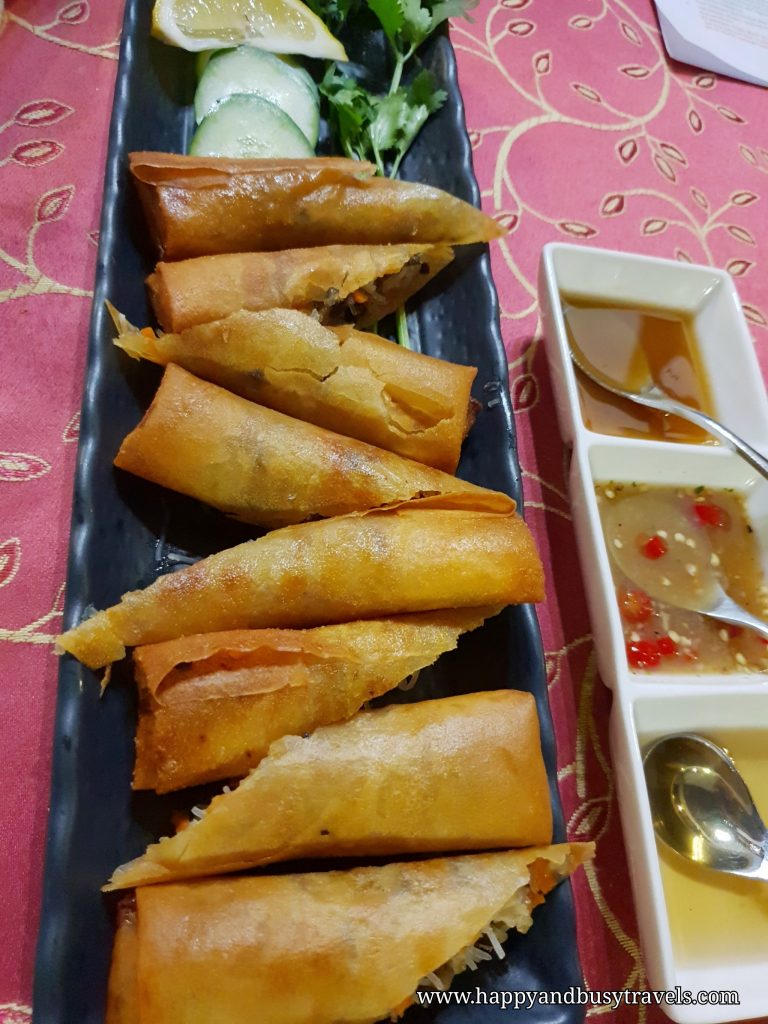 Paw Pia Tod is a golden brown deep-fried spring rolls with Vermicelli, Pork, and herbs and spices.
This is also an appetizer and is also good for 2 – 3 people. The spring rolls came with 3 kinds of dip. I'll describe it as 1) Sweet vinegar, 2) Sweet and spicy vinegar, and 3) Semi Sweet sauce which I do not know what kind of sauce is this hahahahaha. The sauces complimented the spring roll very well. Busy even mixed the sauces in his rice 🙂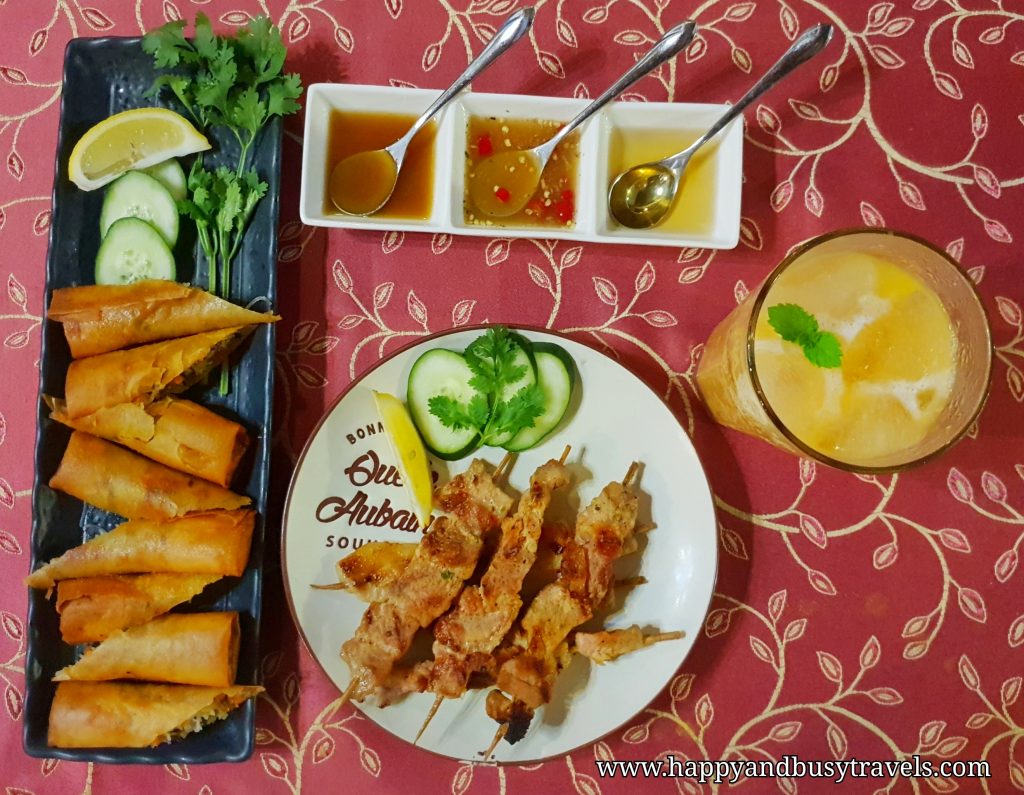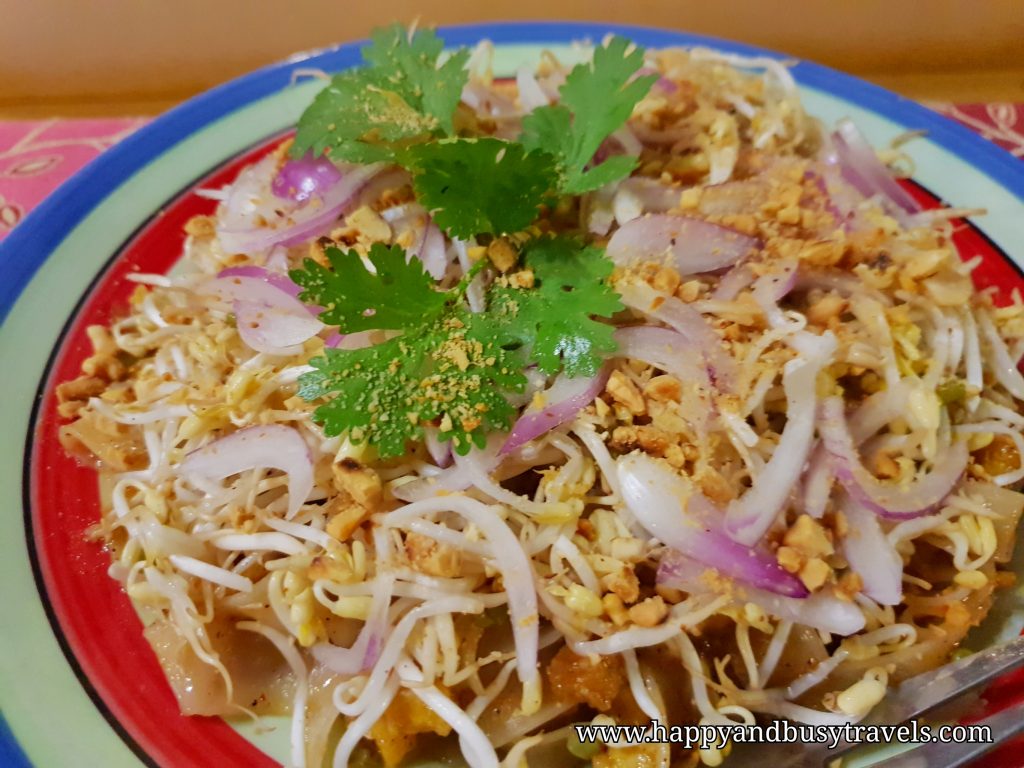 Thai dishes will never be completed without the famous PAD THAI!
Their Pad Thai is made up of stir fried glass noodles, egg, dried Shrimp, and sprinkled with bean sprouts, roasted Peanuts, and onions.
Again, we were overwhelmed by the serving size! This one can serve  2 – 3 people! hahah good thing we were so hungry hahaha ?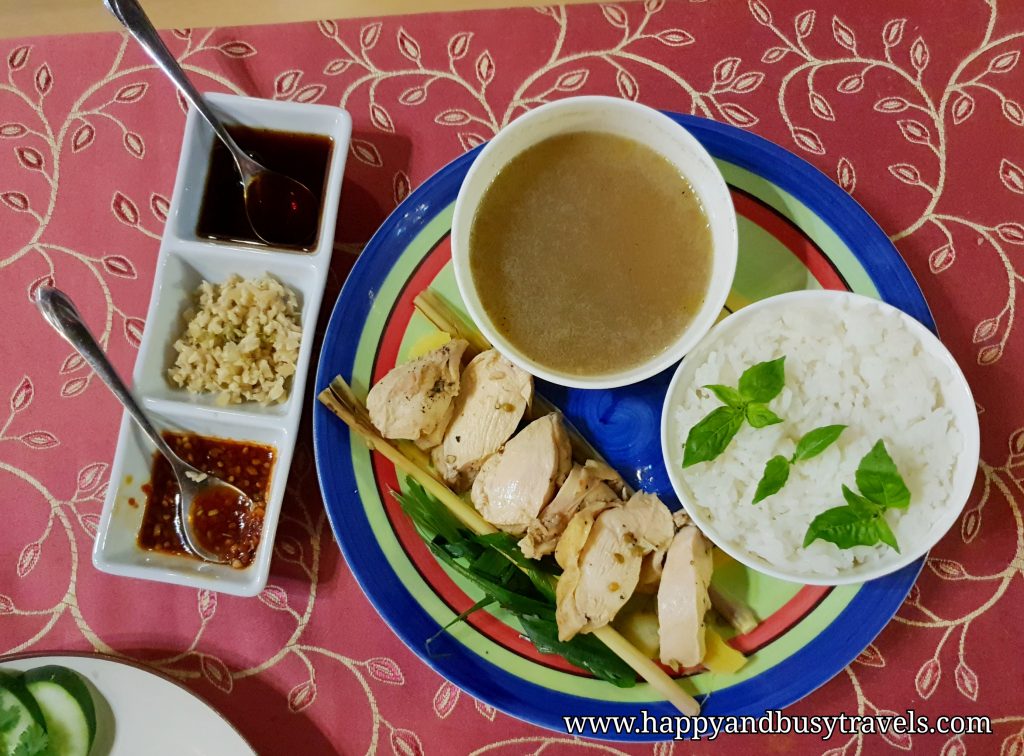 Khao Man Kai is poached Chicken with steamed rice, Chicken soup, and chili-ginger sauce. This is close to the Tinolang Manok Filipino dish. The dish is good for 1 person.
Busy loved the dish especially the soup!
The owner 
Apple, the owner of Once Upon a Thai is very accommodating. She even visited us to get our comments and suggestions, and of course, the most important…. SELFIES! ?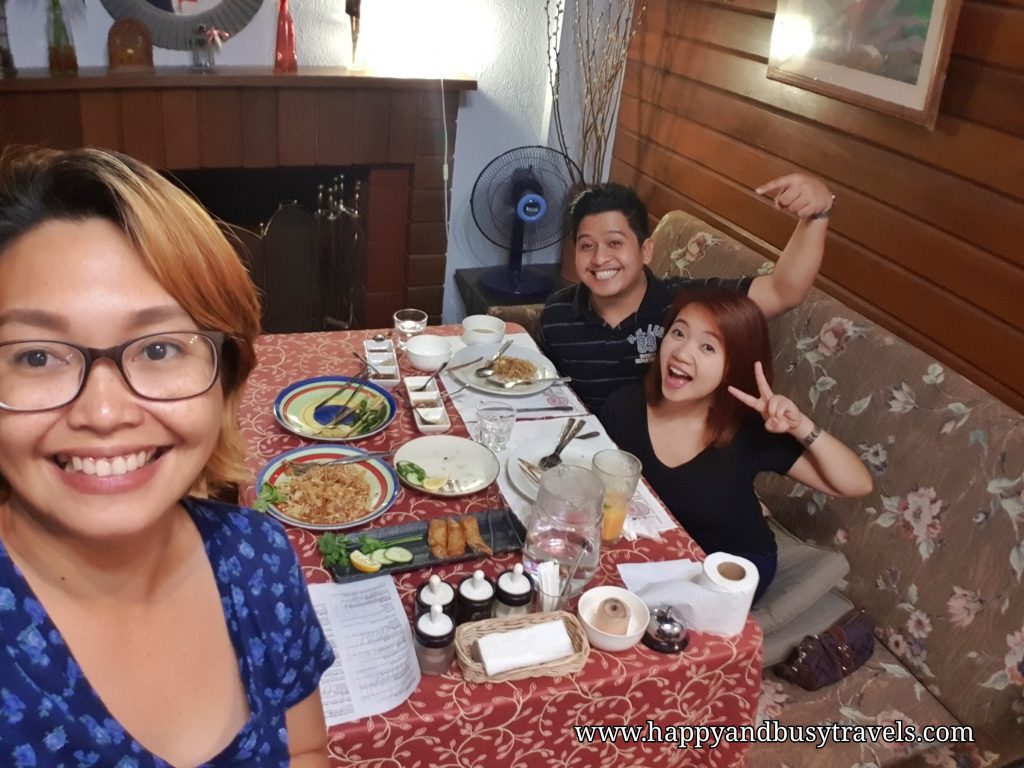 It's so nice to see young people building their own business.
Over all, we were glad that we found Once Upon a Thai. The food is delicious and affordable, the staff are accommodating, and the owner is so hands on.
Notes
Wifi is not available
Only cash payment is accepted at the moment
They accept delivery, but your order must be Php 500 and above
The price of the dishes are very affordable considering the serving size and the taste.
Happy and Busy's Smiley
Food – 

Location – 

Ambiance – 

Value for money – 

Service – 

Comfort Rooms –