Houtong Cat Village, Taiwan
The Houtong Cat Village in Taiwan is known for its dense population of cats. It was a small coal mining town back in the Japanese era, so people started to build the village. But in 1990s the coal production declined, so the villagers started to go somewhere and look for better opportunities.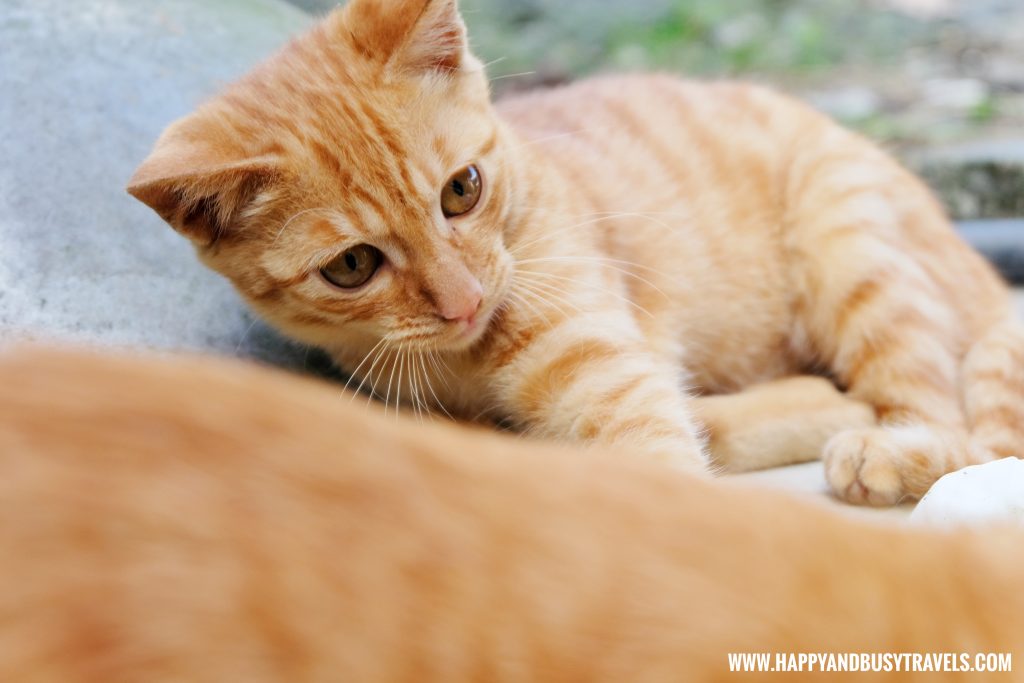 Cats thrive in the village and their population started to increase. In 2008, a group of volunteers took pictures of the cats and post it online. That made the village known and has become a tourist destination.
Other Information
Operating hours of the stores: 8AM – 6PM
Entrance Fee: FREE
Time spent: 1 – 2 hours
After visiting the village, you can proceed to the Shifen Waterfall and Pingxi.
How to Go to Houtong Cat Village?
Address: Ruifang District, New Taipei, Taiwan
Google Maps: https://goo.gl/maps/fGonp9mKJyhHBugK7
Option A
It is easier if you rent a car from Ownrides.
Option B – DIY
By Train
Ride a northbound train in Taipei Main Station going to Ruifang Station.
You can 1) Continue on the local train (Chu-kuang train) to Houtong, or 2) Take the Pingxi Line
By Bus
Ride a northbound train in Taipei Main Station going to Ruifang Station.
Cross the street and take Bus 808 or F808.
Go down at Houtong town area.
Our Houtong Cat Village Experience
I am a super cat lover! So I really placed the village in our itinerary.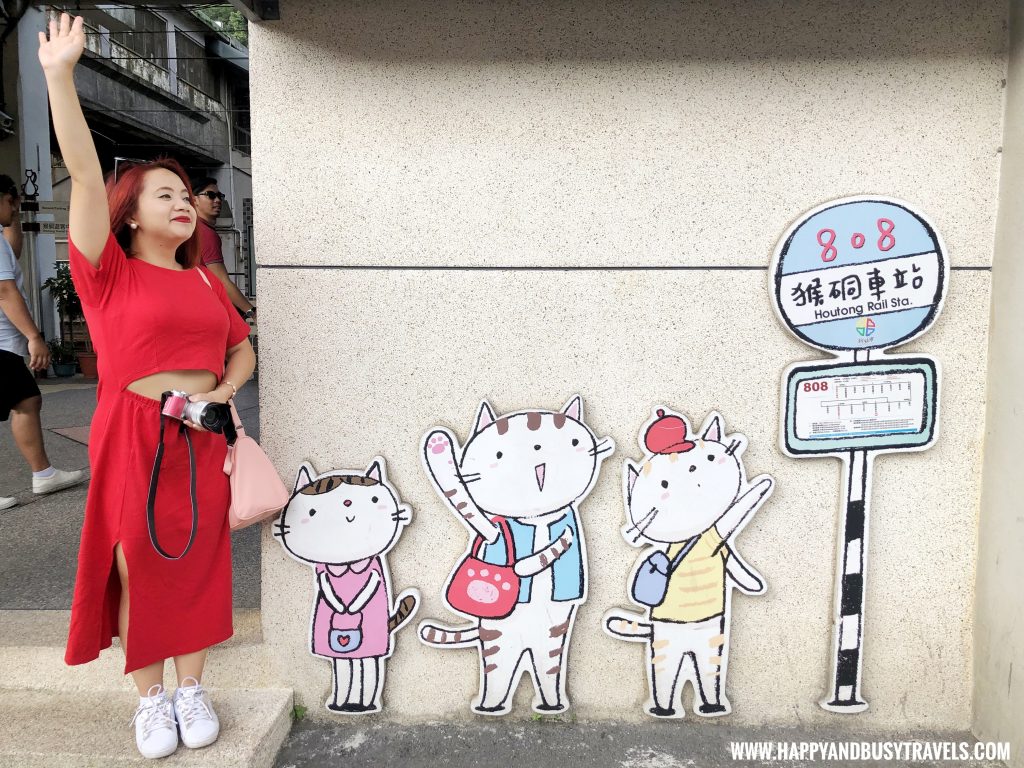 Train Station
We were dropped off to the overpass to the train station by Mike from Ownrides. So we can still see how cool the station is.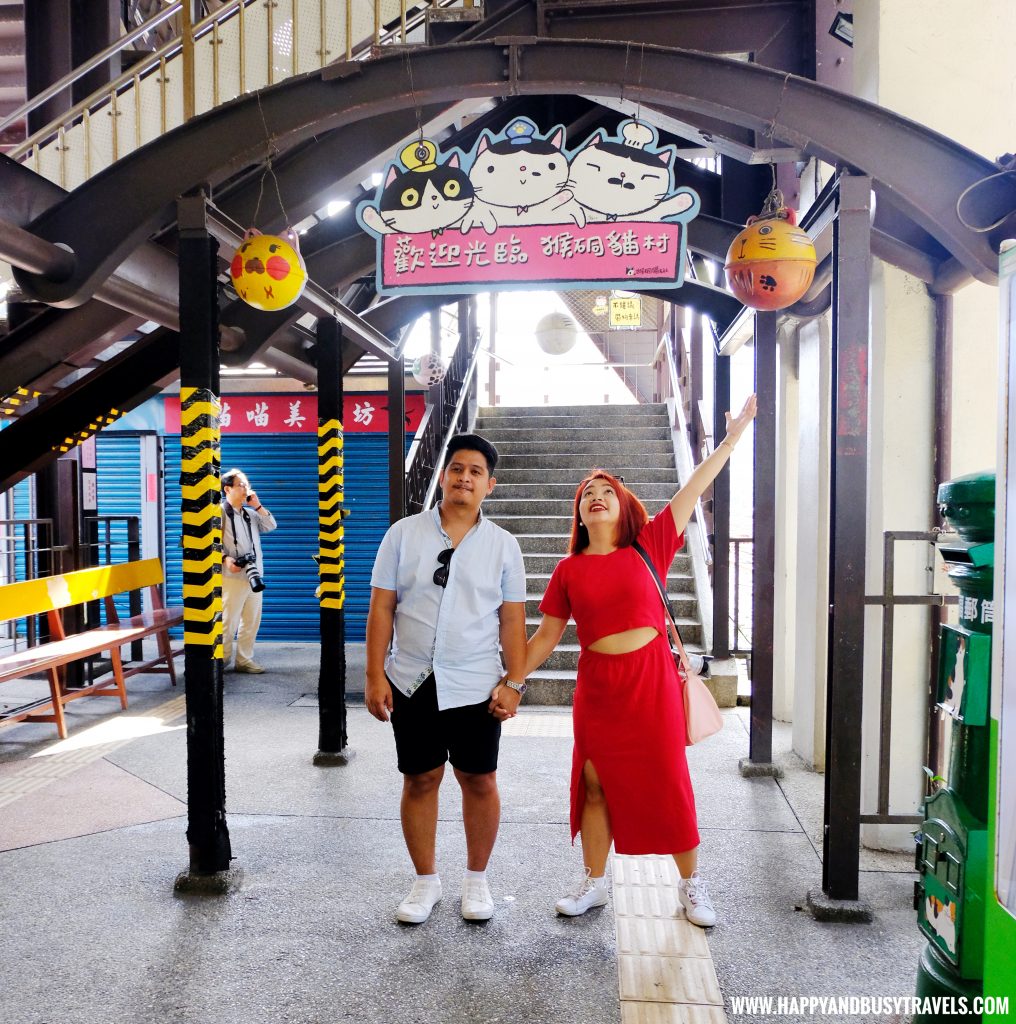 There are a lot of cat images and decorations in the station.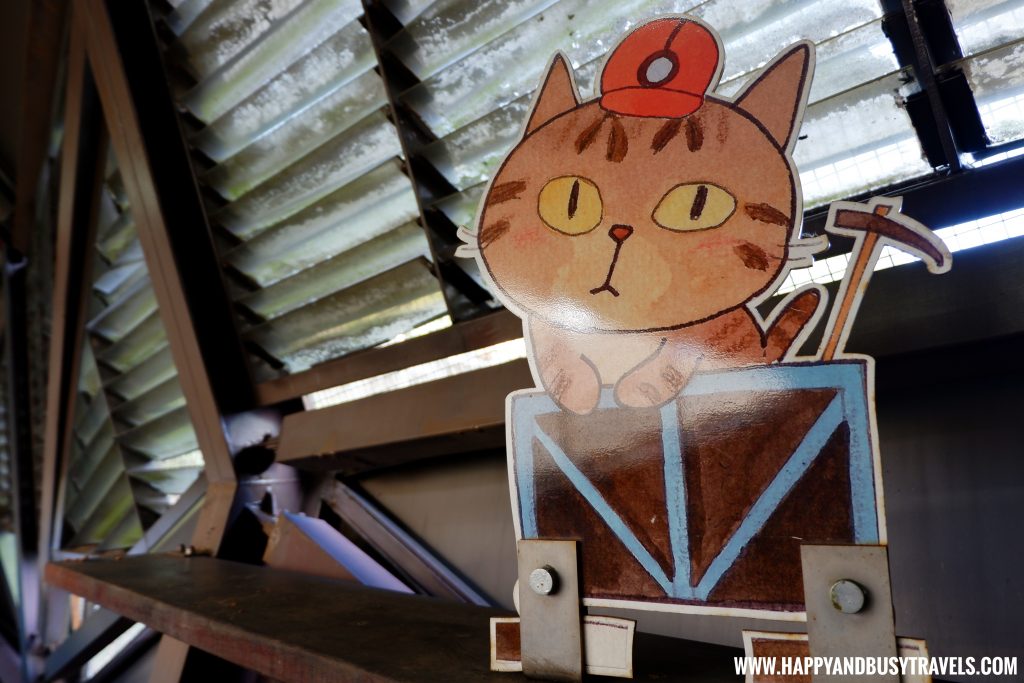 There are also some cats who were resting in the area. Wooooohoo! I'm excited to see a lot of cats in the village.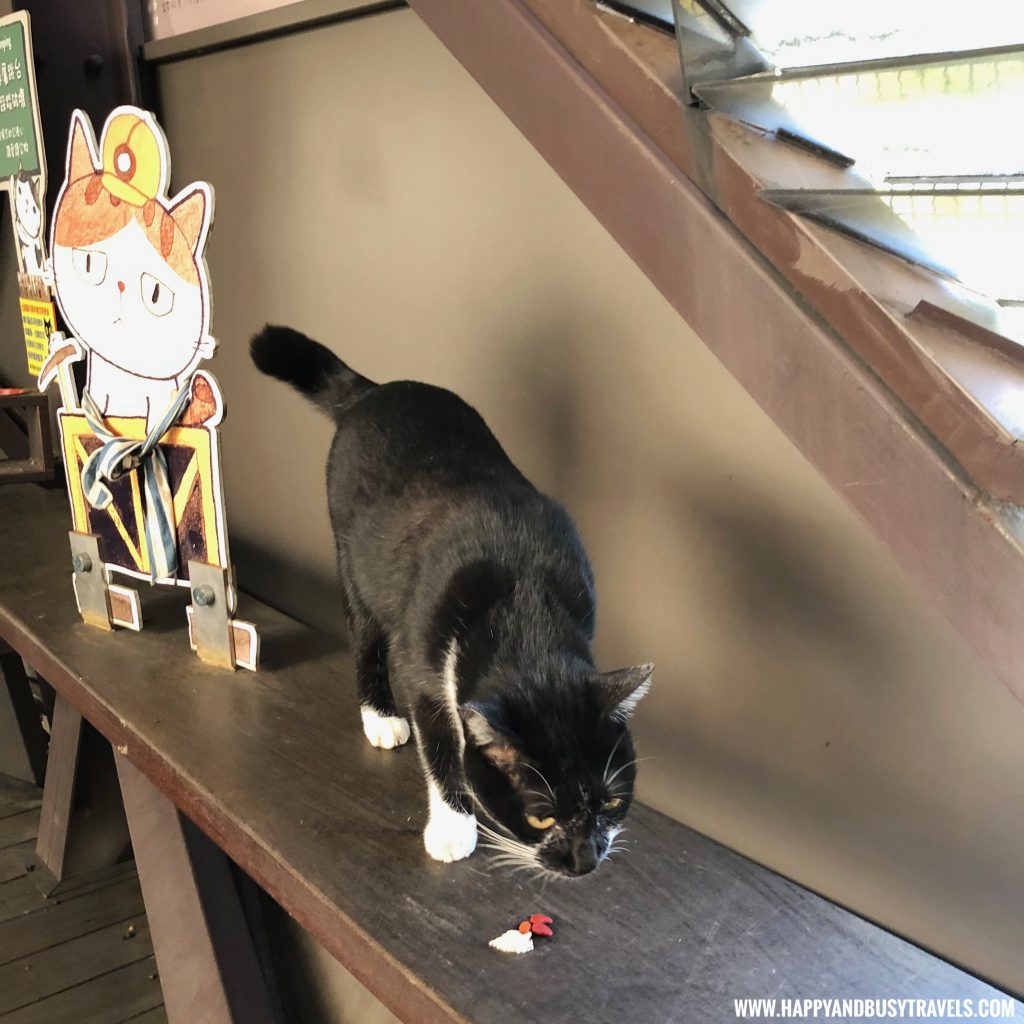 The Village
After the train station, we arrived in the actual village.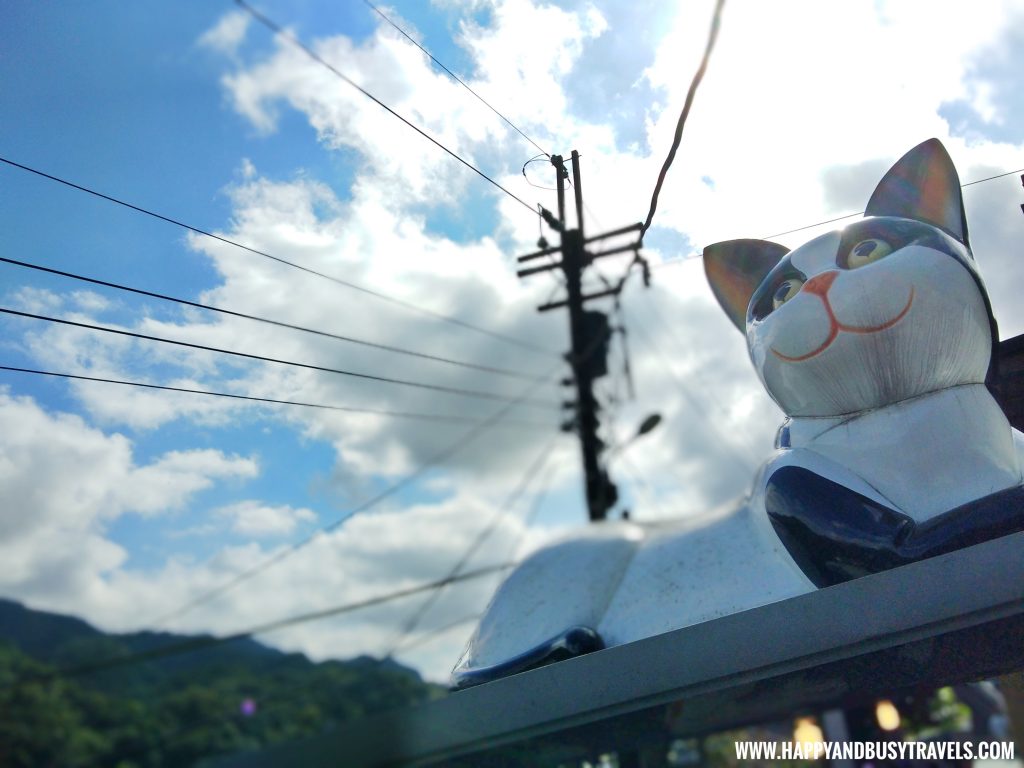 There is a paw print marker!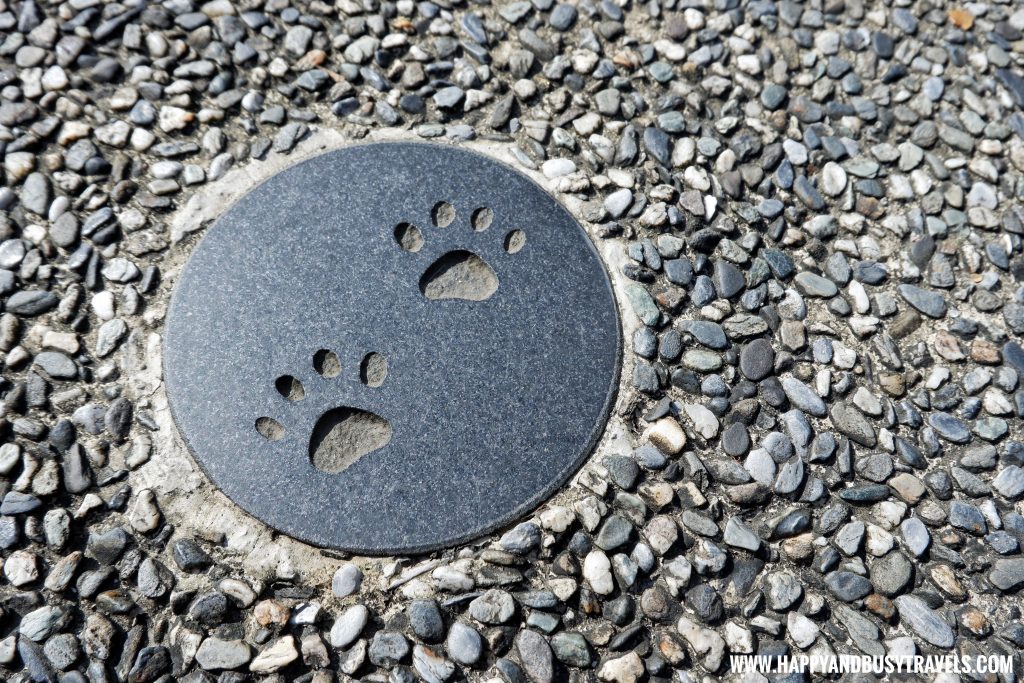 Ohh hello there chubby kitty!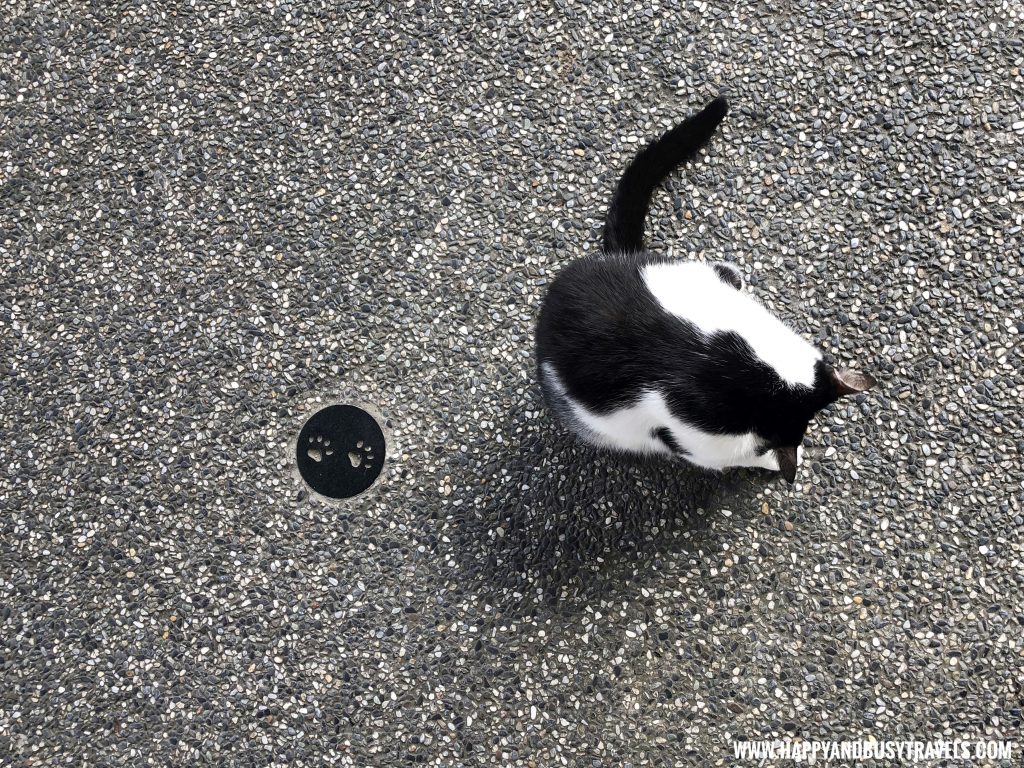 This statue of cats on a mine cart symbolizes the story of the village.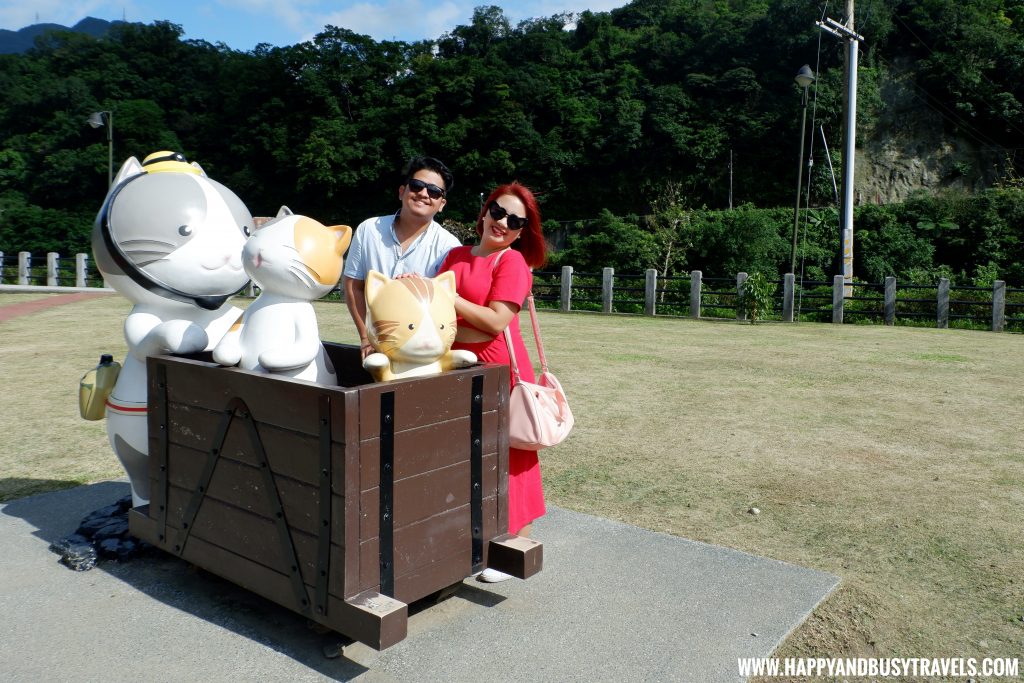 Stores
We arrived a little bit early, so there are still closed stores. But, there are a lot of stores here.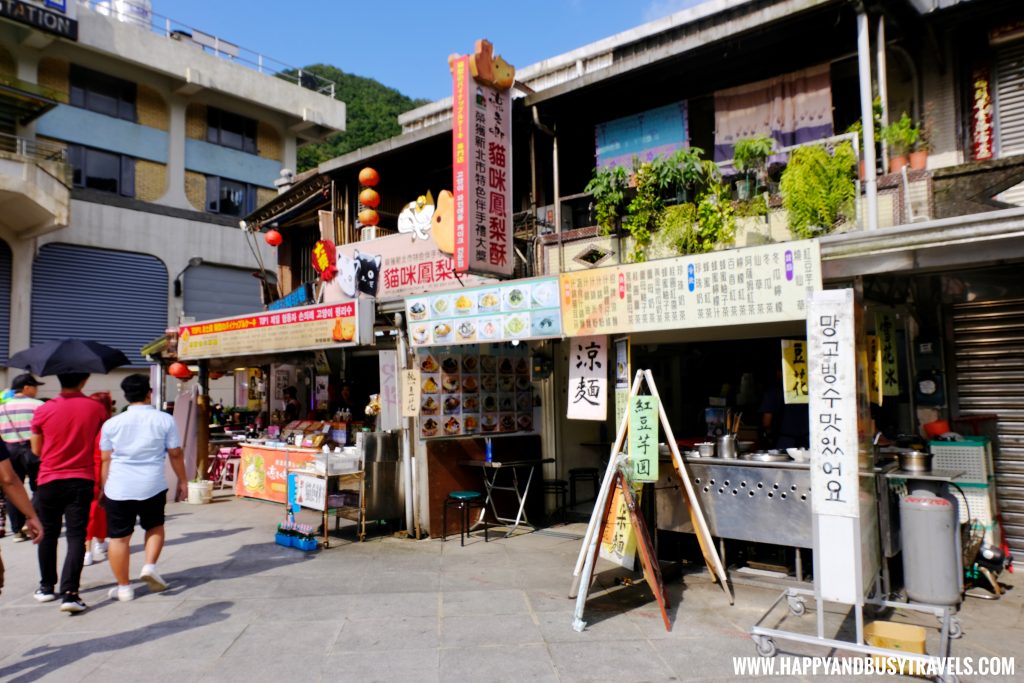 One particular store that we notice is this one.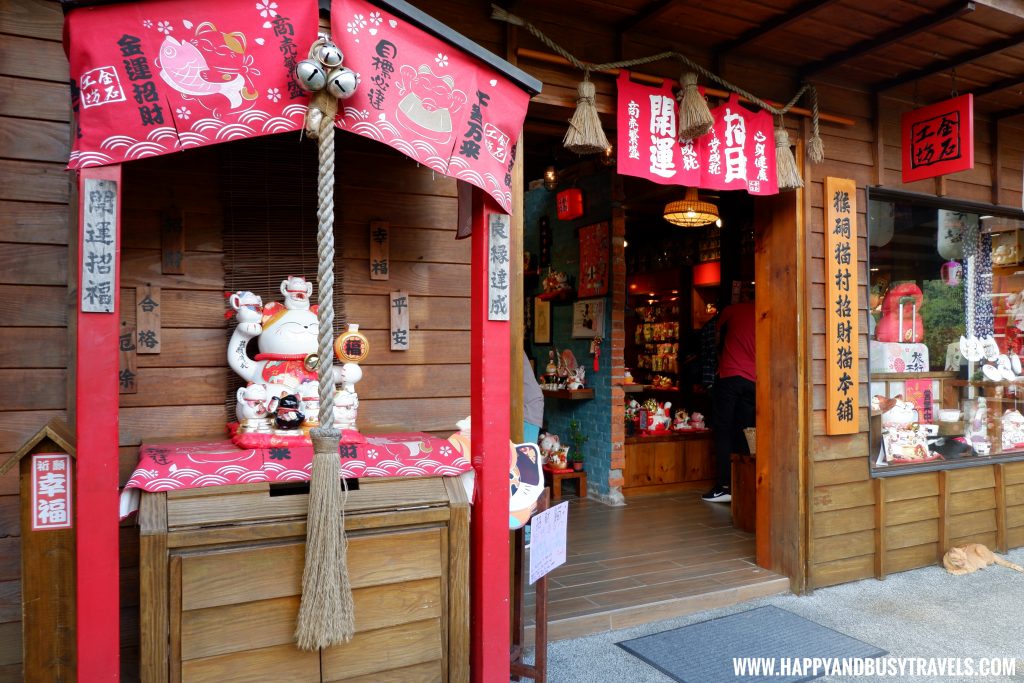 Because a cat is sleeping on its display hahaahah
The cats surrounding the stores are very friendly and very eager to get a taste of the treats.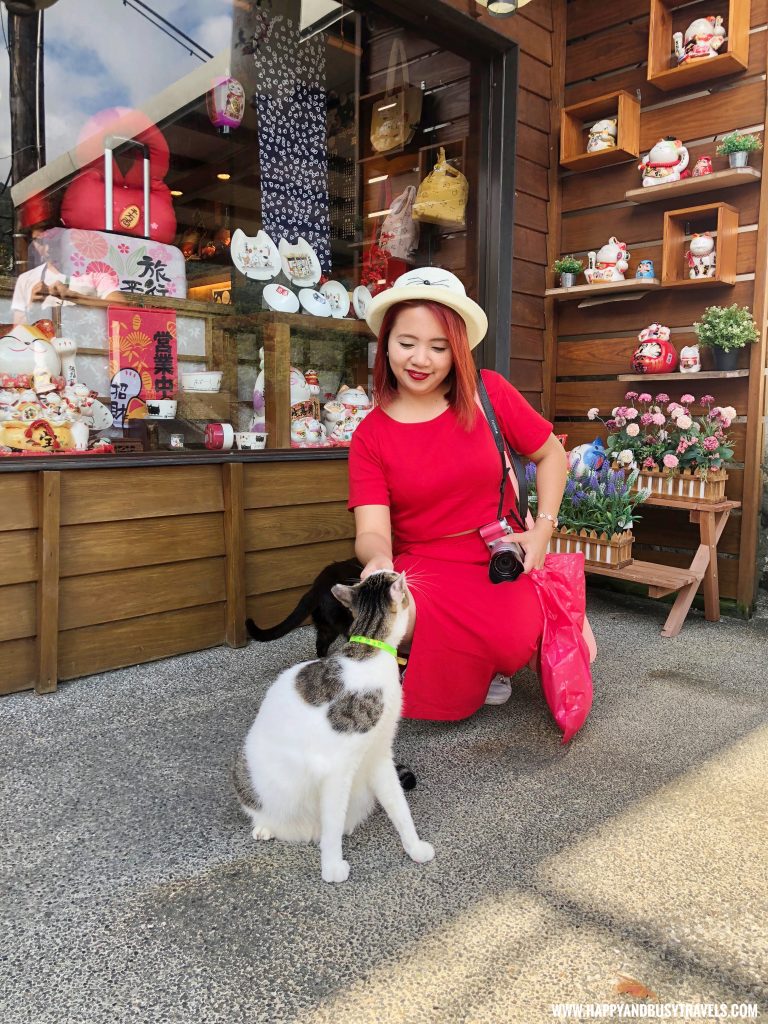 In another store, they have a cat cashier. 😆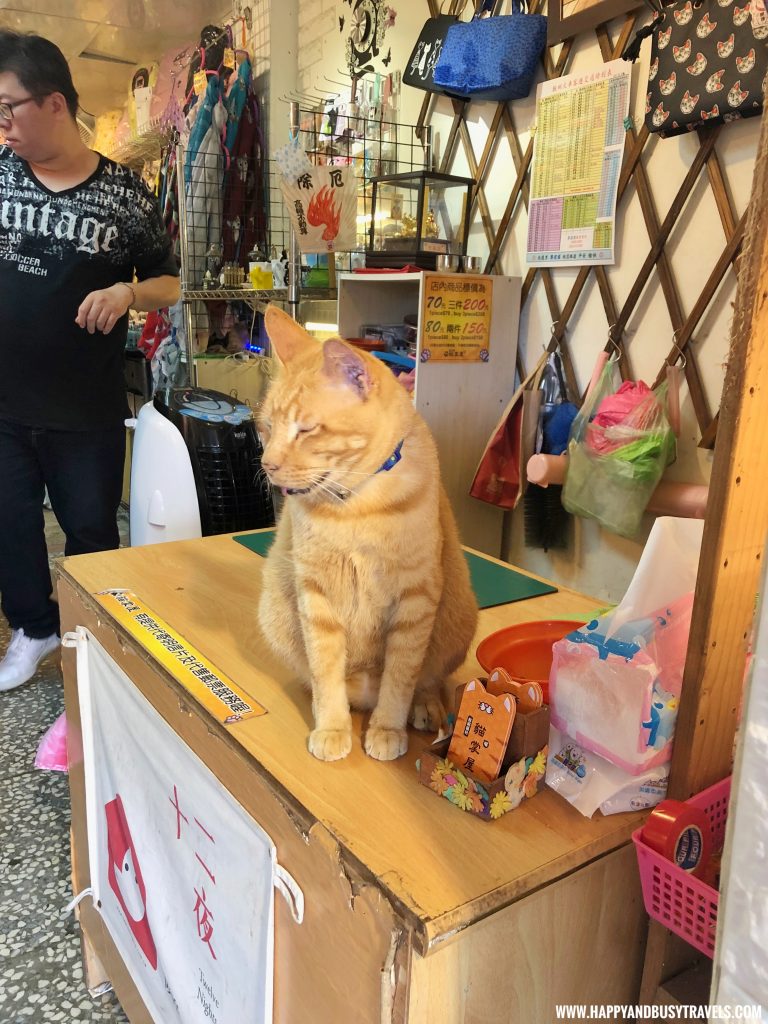 He is kinda grumpy but he accommodated me hahaha. I bought the ear muffs and hat beside him.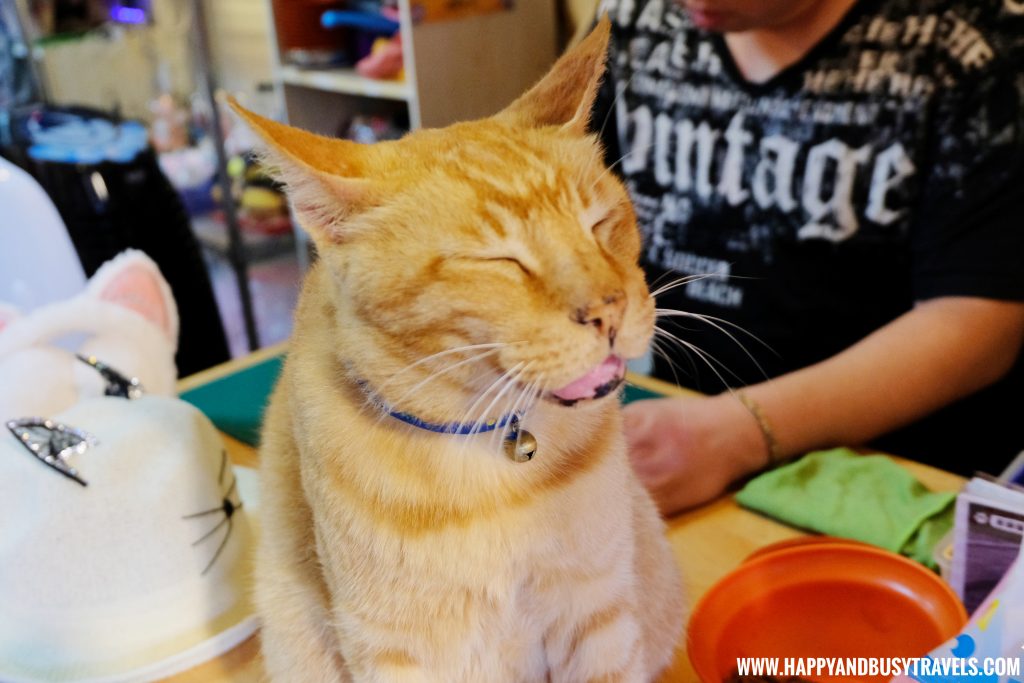 Here is a another store that we bought some food souvenirs. They have a lot of cat shaped goodies! I bought a cat shaped mini moon cake, and they placed it in a tiny kitty box. Sooooo cute!!!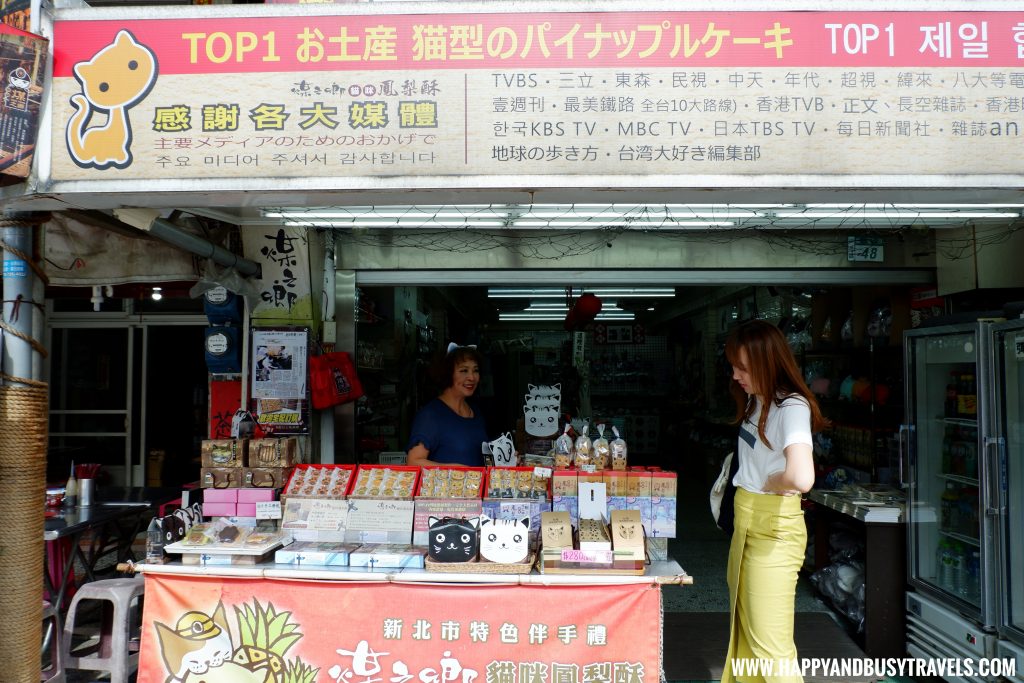 The Cats
There are a lot of cats in the village! Although I was expecting like there is a wave of cats hahaha, but no. Cats are almost everywhere but it's not that overwhelming.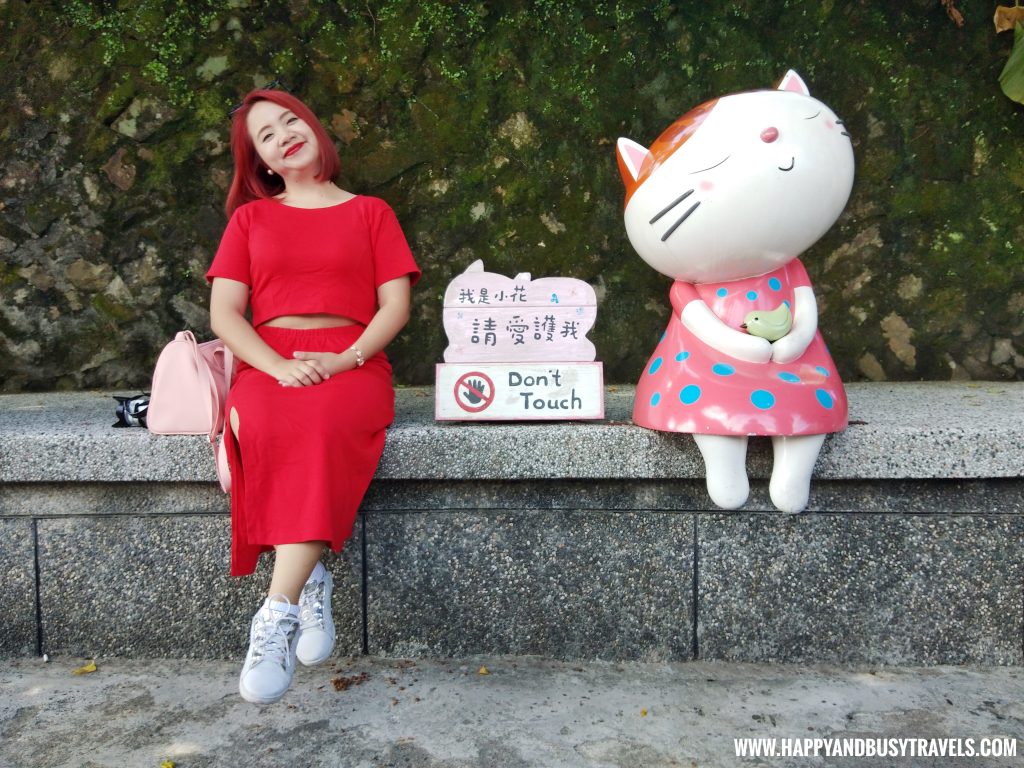 Various types of cats are here, most of them are domestic short hair cats.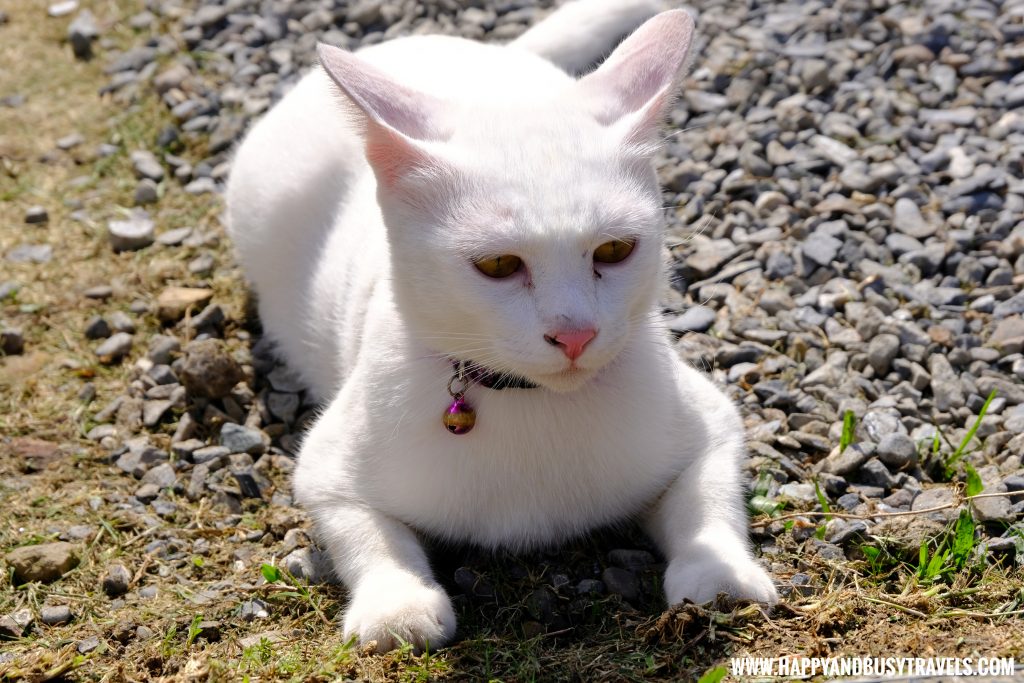 Here's one hungry kitty…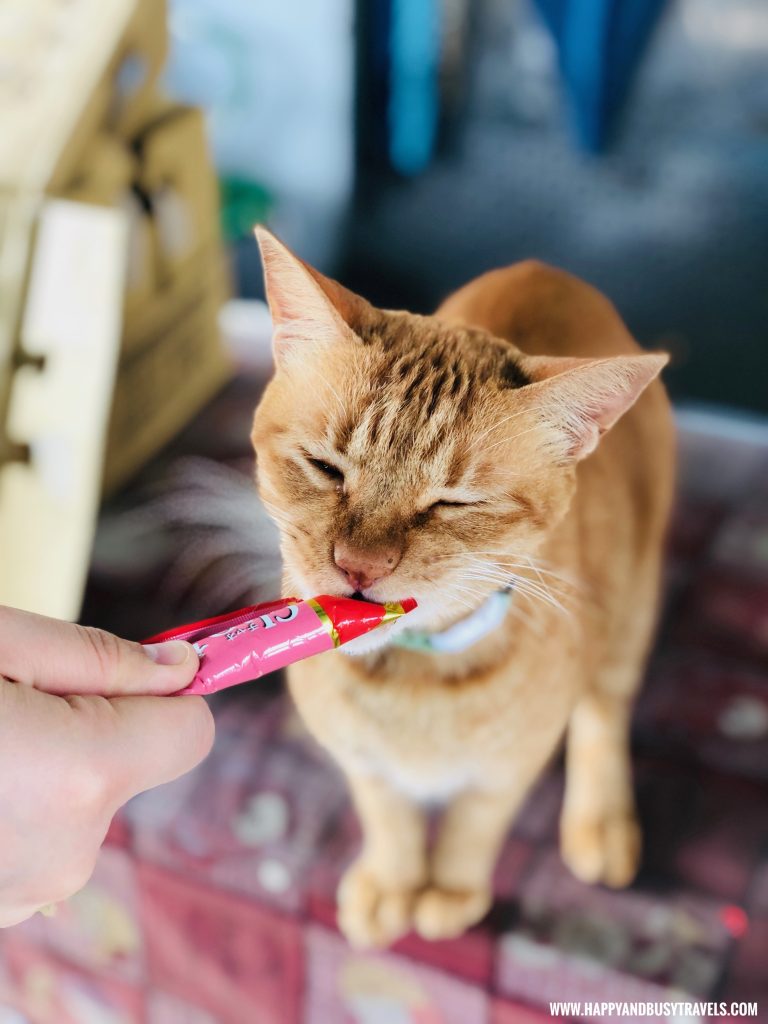 The view from the village is nice because there are mountains, and the village itself is on a top of hills.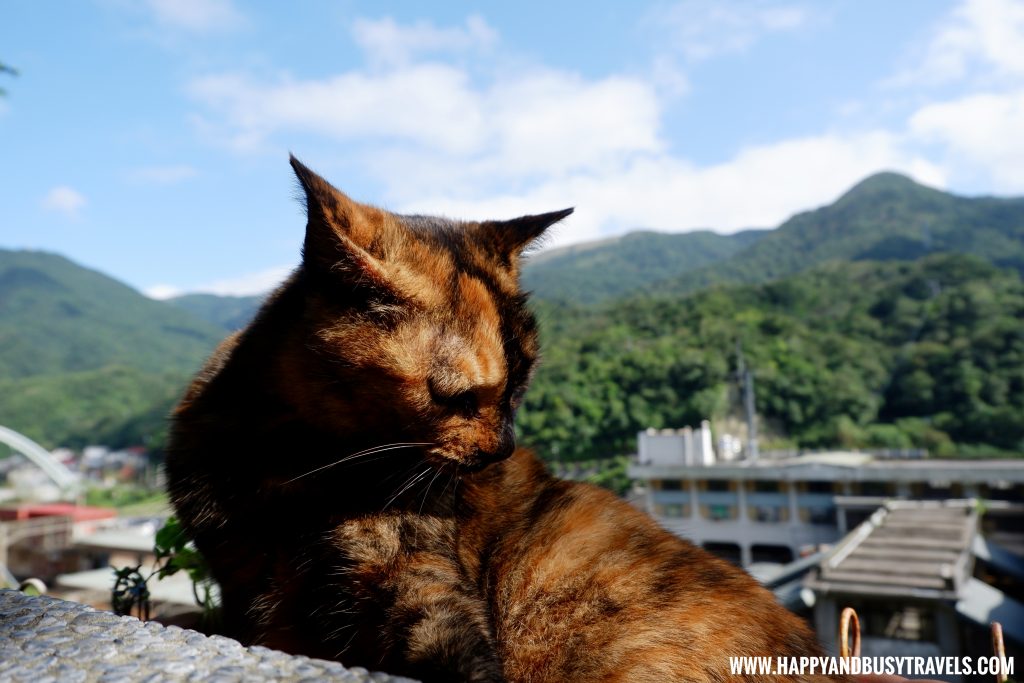 Most of the cats here are spayed/ neutered, but some are not.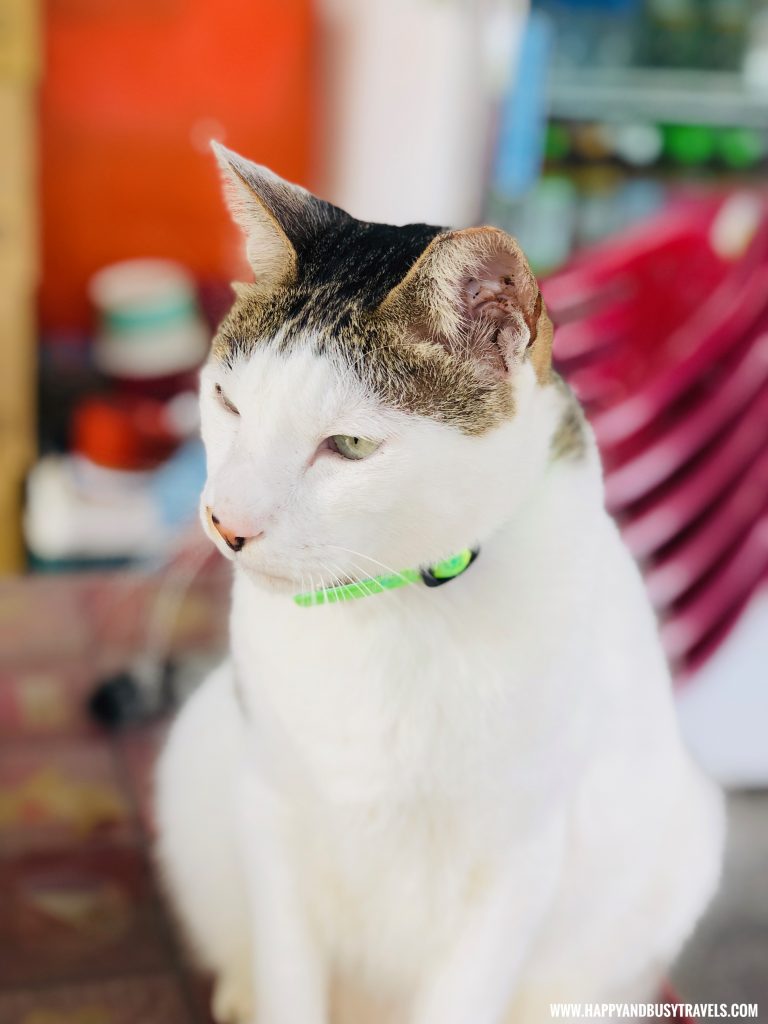 The population of cats here continues to increase and it keeps the village on the map.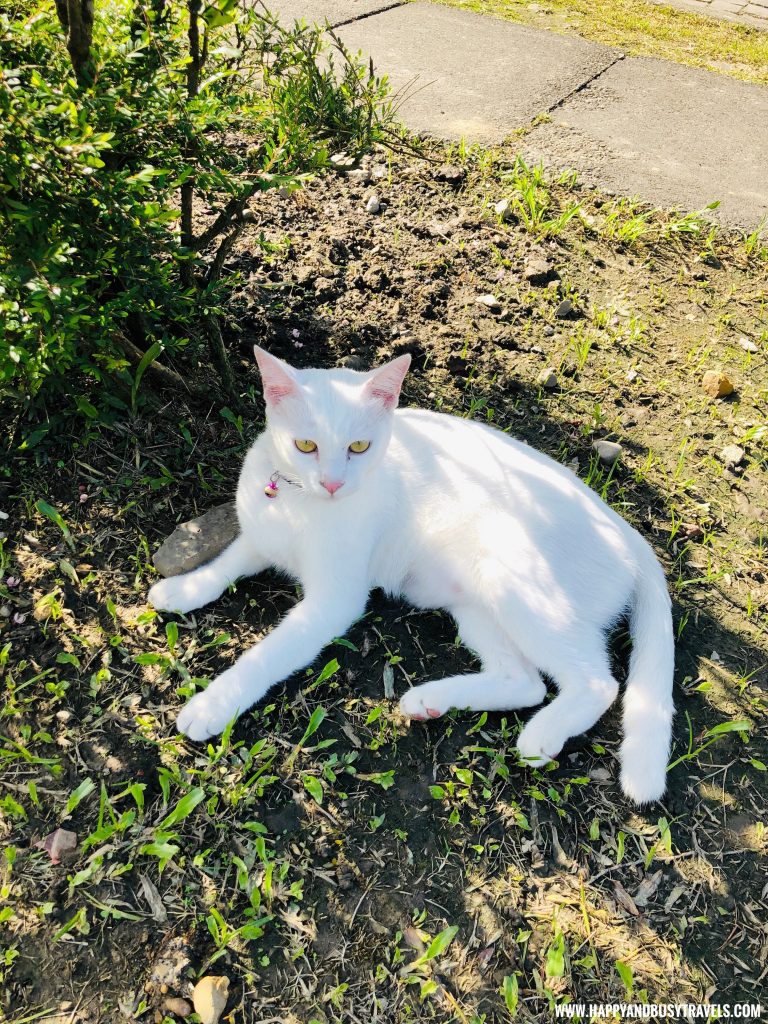 We enjoyed the village so much even though the weather is kinda hot, and there are a lot of cats who are just resting. After all, it's still very early in the morning.
Even the non cat lovers can enjoy the village, so we are recommending everyone to visit the village. Aside from you will enjoy it, you can help the community by buying souvenirs and feeding the cats.
More Pictures
Happy and Busy Travels' Smileys for Houtong Cat Village
Location 


We easily located Houtong Cat Village because we used the services of  Ownrides.
Ambiance


As soon as we were in the village we immediately know that we are in a cat village because there are a lot of cats. Although I would like to have more cats, I think the cat population is enough.
Value for money 

There is no entrance fee!
Fun


We had a lot of fun, especially during feeding the cats. They sometimes can be aggressive, so just be careful.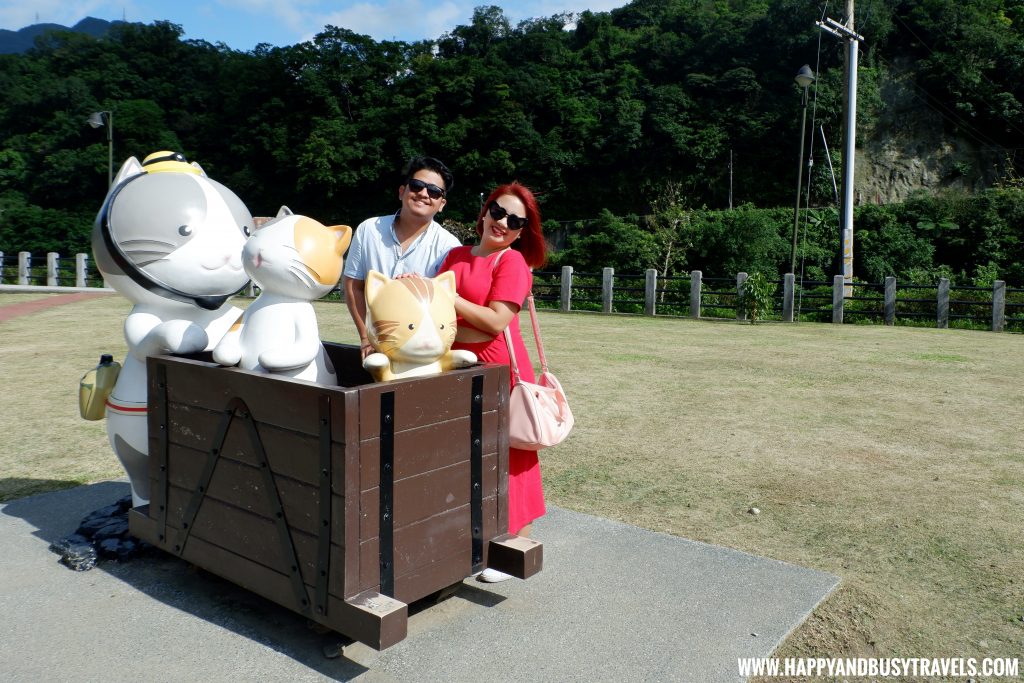 More exciting tourist spots review at: https://happyandbusytravels.com/category/landmarks/
Happy and Busy would like to thank our friends
Kel Sarabia of Daylight Wanderers – Happy's bestfriend, he provided some of the photos.
Viz – Busy's bestfriend for providing some photos